Builds
New Member - 1989 325ix and Evo by AWDBOB
By diyauto
You must be logged in to rate content!
5 minute(s) of a 50 minute read
New Member - 1989 325ix and Evo
Compliments of AWDBOB @ www.r3vlimited.com
8-24-2013
Hey all,
I recently traded a Saturn for a 325ix that needed some love, and figured that this would be a good time to join the site, as I was but a lurker since I picked the car up.
Some progress/plans I have for the car:
Plans
The exterior of the car needs some work, but the grime that was all over this car essentially preserved most everything under it, so my first phase has been to bring the OEM paint back up. The fender flares, the front and rear bumpers, the side skirts, and part of the driver's fender all need to be repainted, and the car needs a hood as well (someone stepped on it).
The last two days I spent buffing the car by hand with compound, and I was shocked to see how it looked underneath, minus the parts spray painted by the previous owner. I have slowly been working overspray off the car as well.
The Auto trans only has reverse gear, and I've since sourced a new trans/tcase, replaced the input shaft seals, and got the old trans out.
After tearing into it thus far it is obvious that the car was garage kept before the last owner had it, and the last owner only had it for two months, in which time he almost destroyed it. All weatherstripping, foam pieces, etc are all in fantastic shape without any dry rotted plastic. The dash has but one 2" crack in it as well!
Parts needed:
-Exhaust (2' of pipe missing, no cat, and fart can currently on there)
-Fog lights and corner bumper lights - Purchased
-Hood (dented severely)
-IS Lip (blunttech) - Purchased
Modification Plans:
-HD Bilsteins and IX specific H&R Springs
-Possible rear swaybar upgrade
Pictures
Before (door) and after (quarter):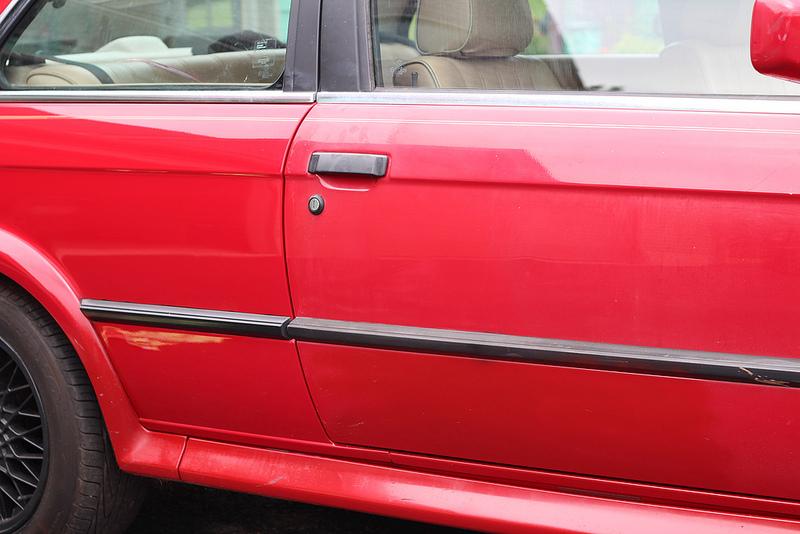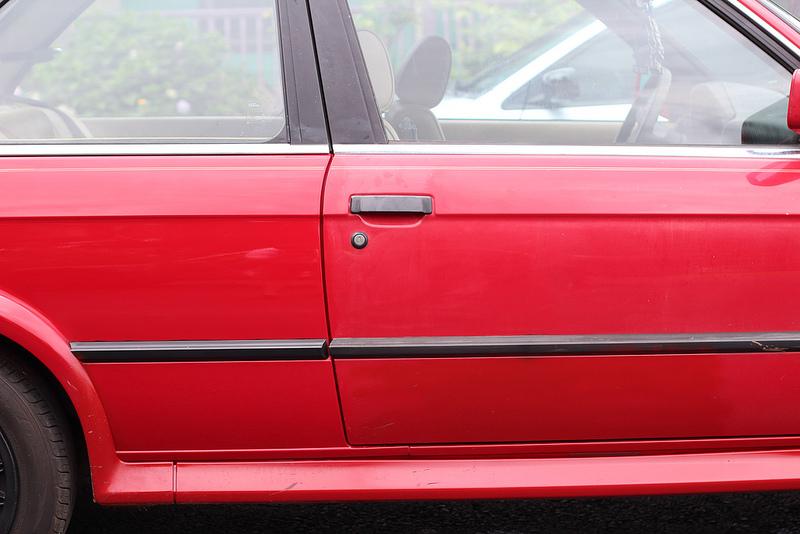 Drivers Side Buffed and Waxed. The original paint on the car is very rich.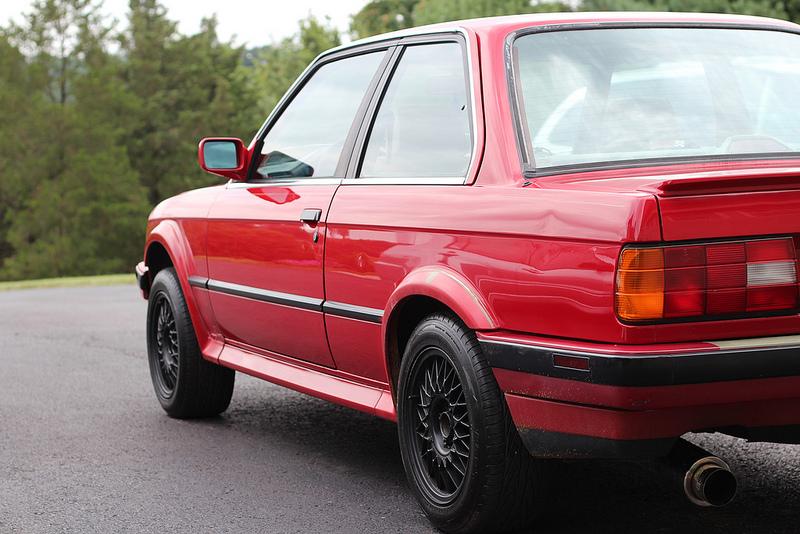 The back quarter and trunk came out great as well.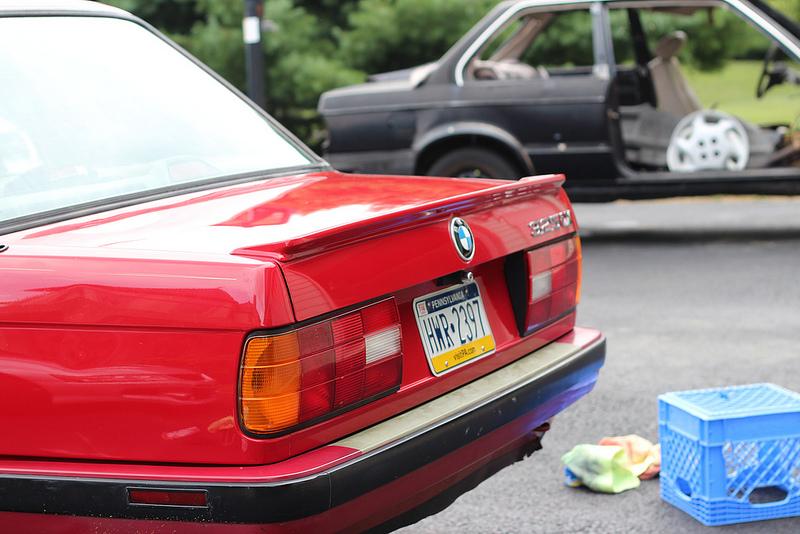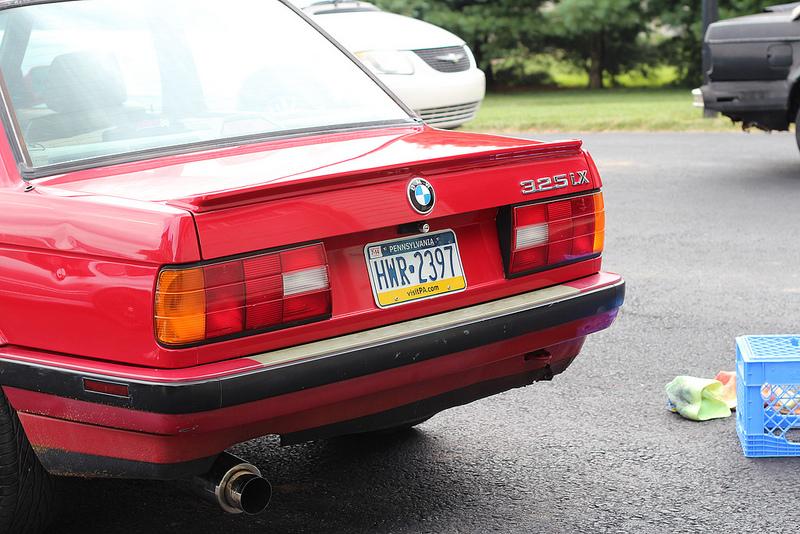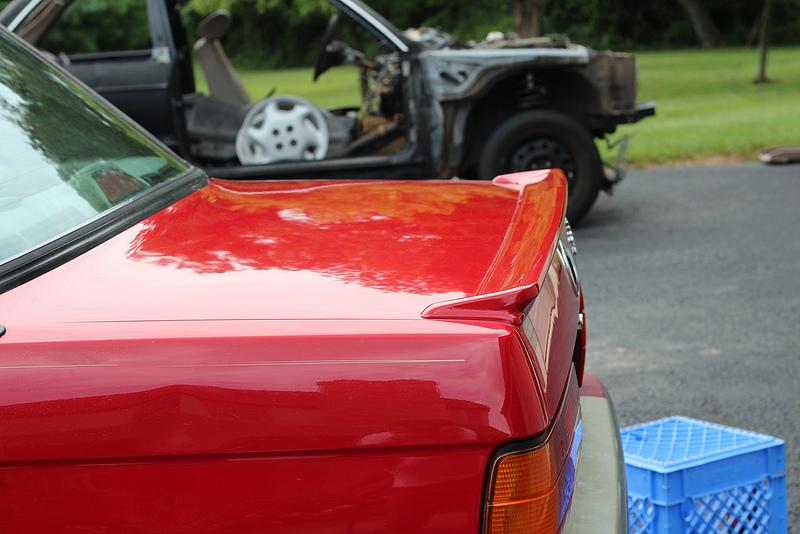 Areas of concern. First, the rear bumper and rusty battery tray/valance (and rice exhaust). Then, the jacked up front bumper and hood. Then, the drivers fender.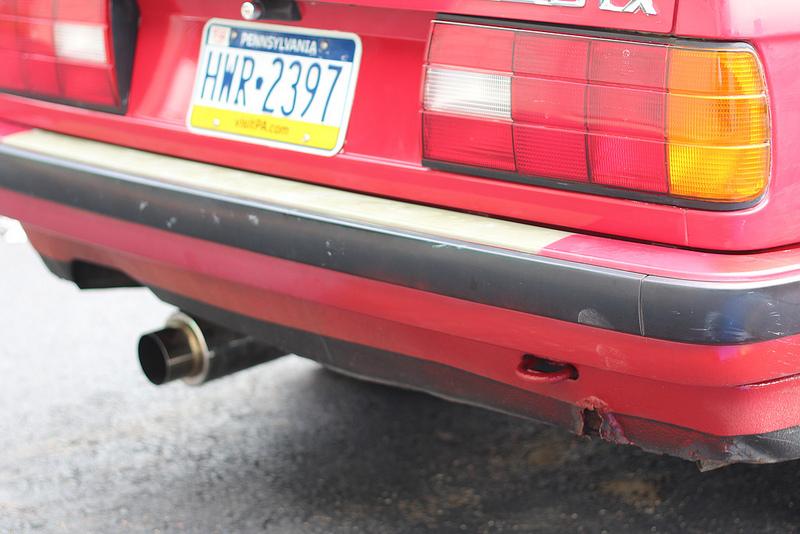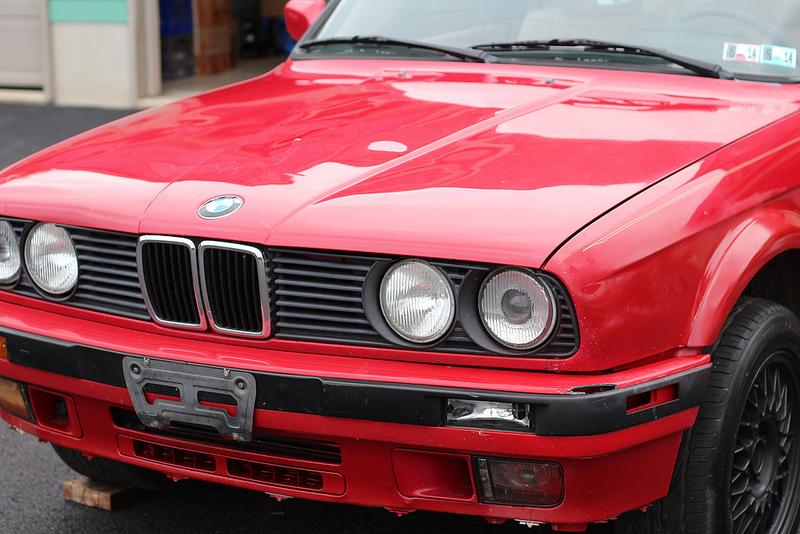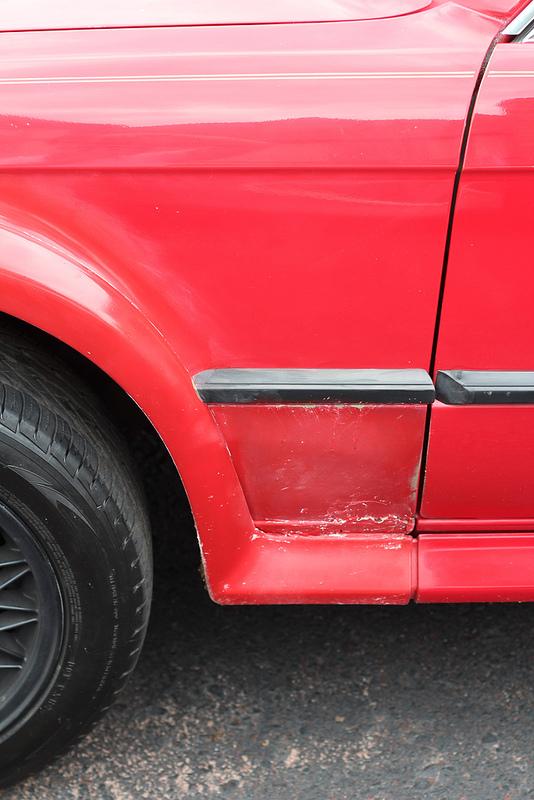 Passenger side came out great: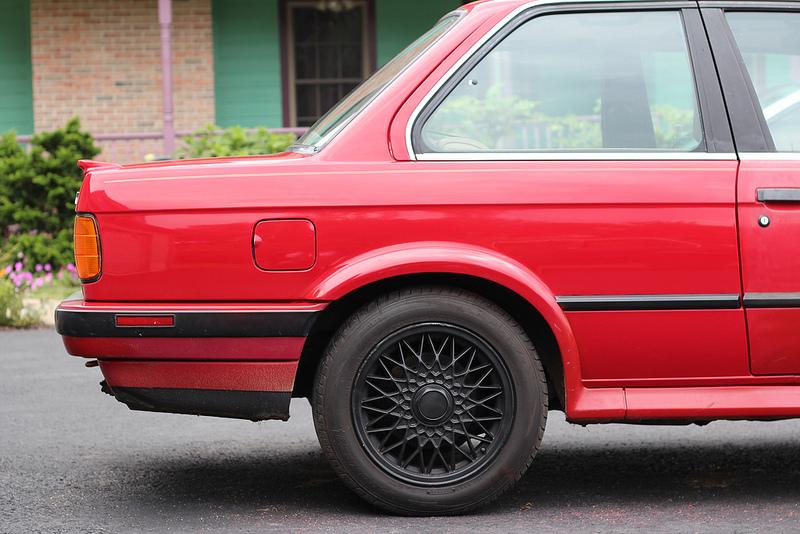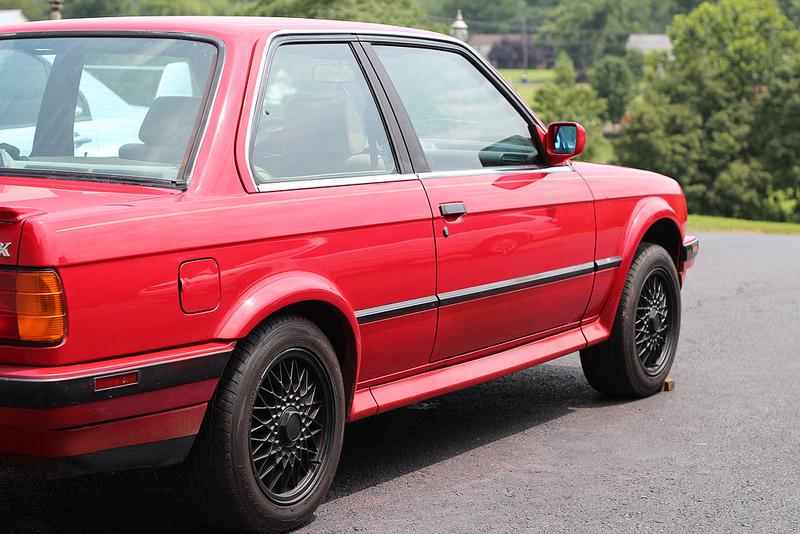 And this is how clean the underside of the trunk lid was without me touching anything.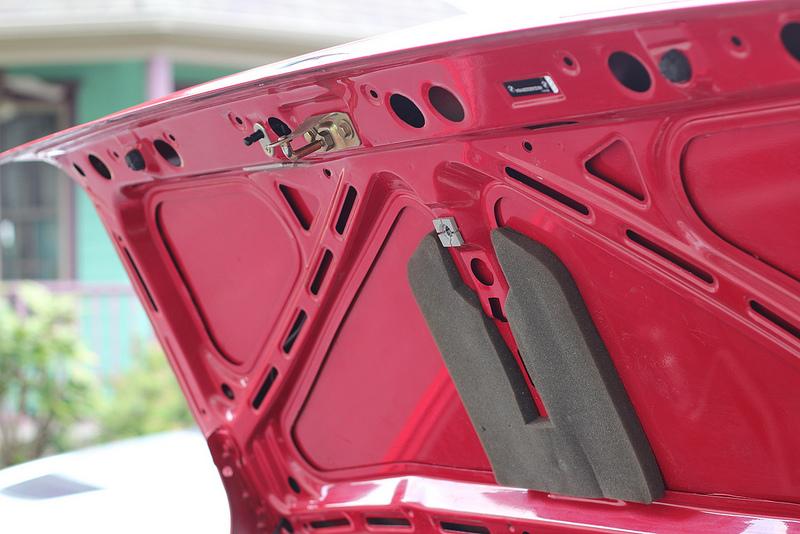 FWIW, my other car is a 2003 Mitsu Evo that I've spent the last few years building. She's set up with a 2.4L, 280 Cams, Ohlins, etc.
Picture: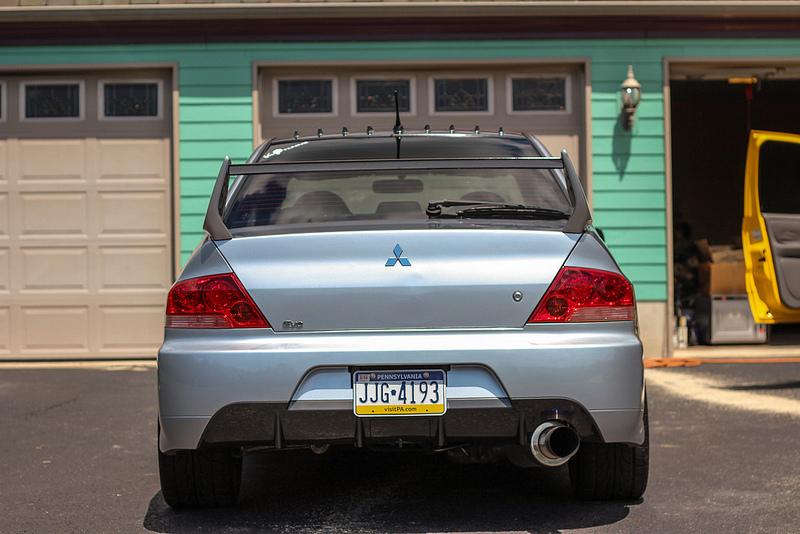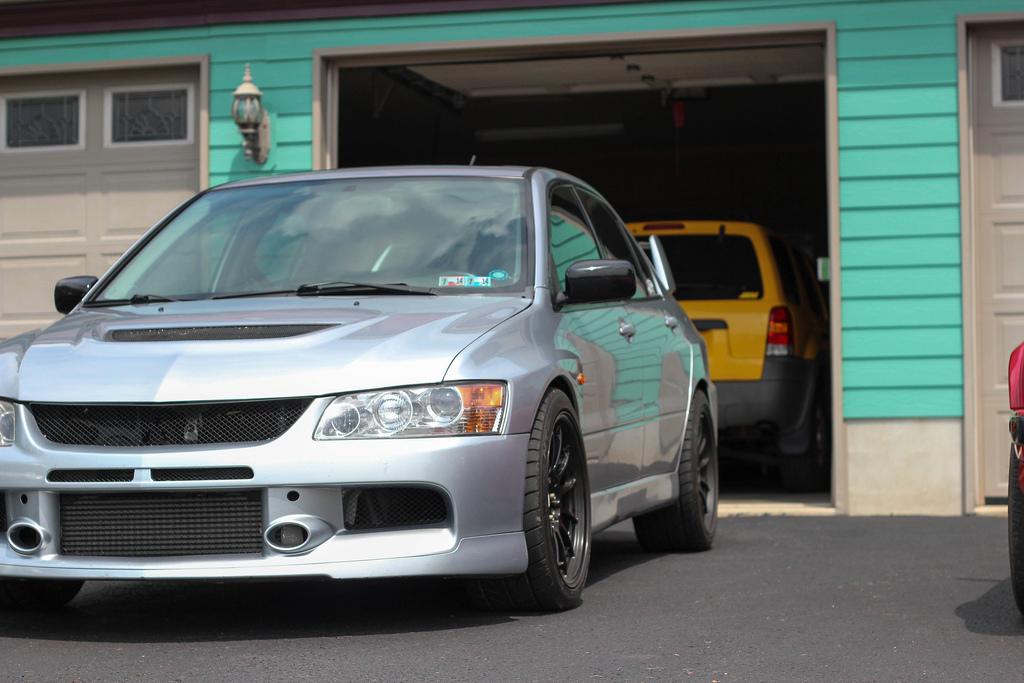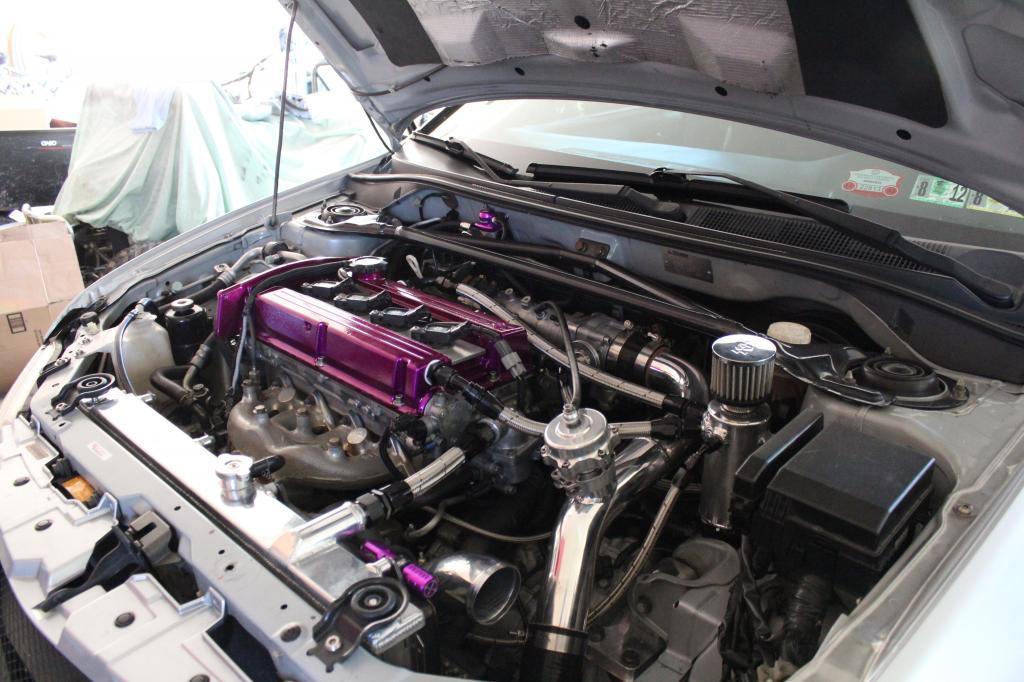 Idle:
Anyway, seems like a great community thus far, and seeing how [over] engineered the 325ix is has me excited to dive into the platform.
8-25-2013
Car looks awesome!
My little brother (Addison325ix) has a pretty clean gray IX as well! Part of me wanted to dump this one before it becomes a money pit, but I think I'm going to stick it out.
Some pictures of his ride: