DIYs
CAB install DIY pictorial (56K, sorry) by StereoInstaller1
By diyauto
You must be logged in to rate content!
4 minute read

CAB install DIY pictorial (56K, sorry)
Compliments of StereoInstaller1 @ r3vlimited.com
5-7-2007
Hey R3V, here is a easy way to remove the stock CABs from the lollipops.
I am assuming you already know how to remove/reinstall the control arm and CAB.
EDIT/UPDATE: This can be done on the car, without removing the control arms!
First, we used an airsaw. If you are working without air, you could use a hacksaw, simply assemble the blade inside the bushing.
Here is Ryan, AKA "E30Idea" modeling the latest Porter Cable Airsaw.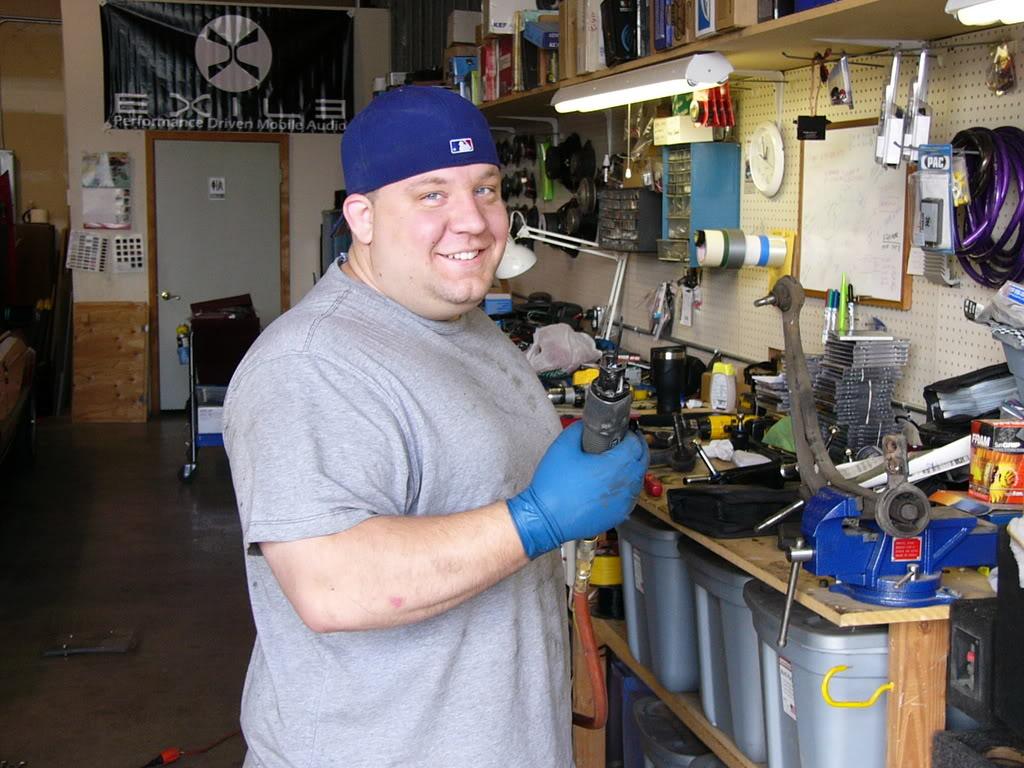 So, next, cut the webbing from the inner and outer parts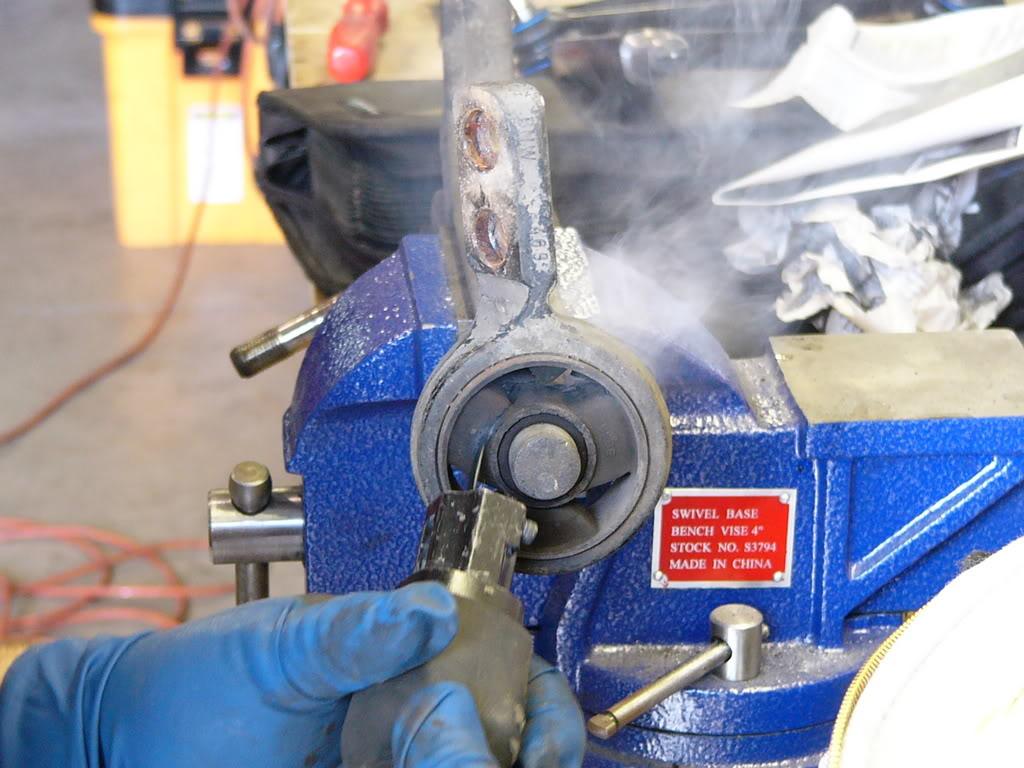 That is the part that could easily be done with a hacksaw...but not as fun.
Next, pull the bushing apart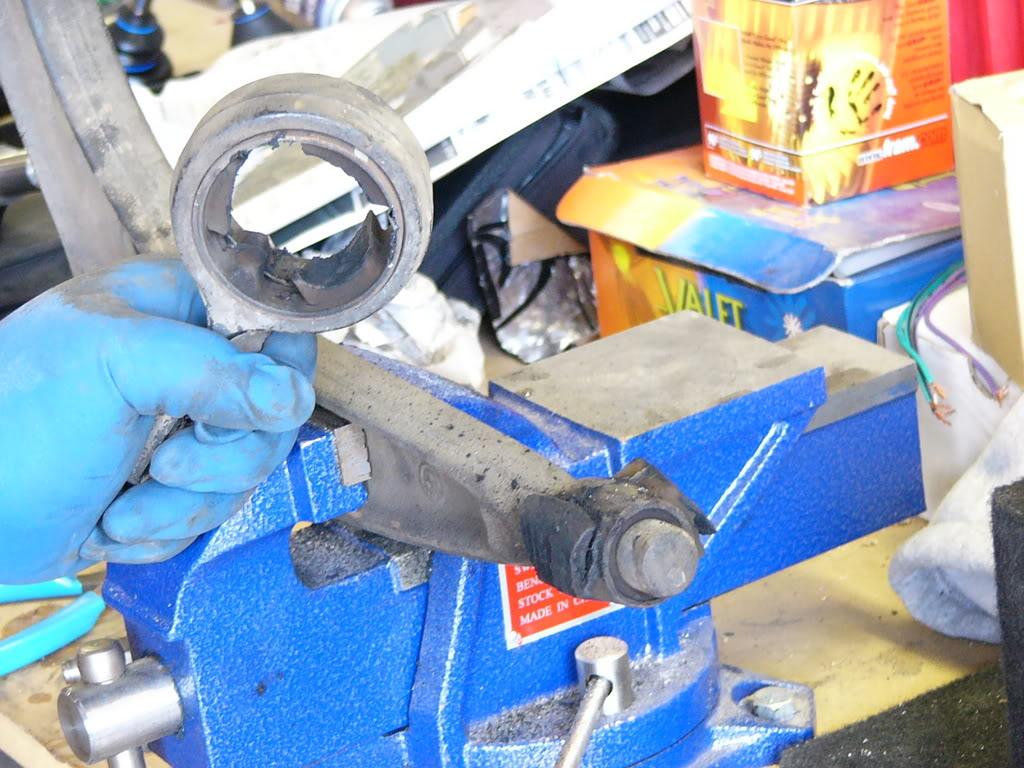 Now that you have the two halves seperated, cut a slot in the outer metal sleeve of the bushing...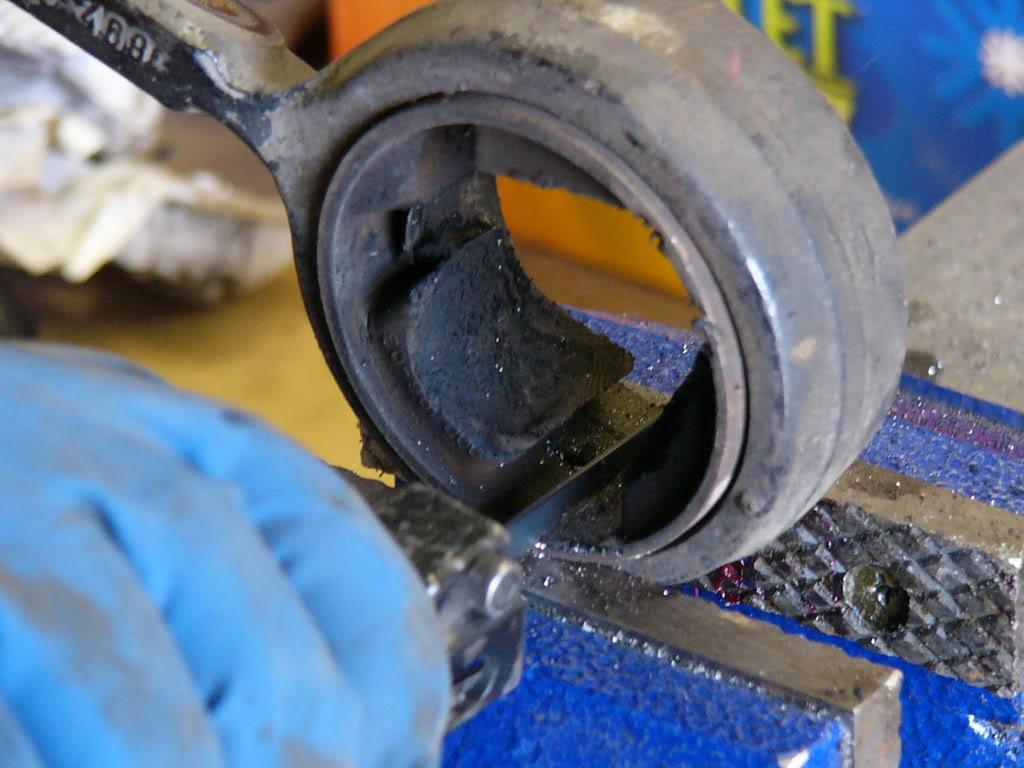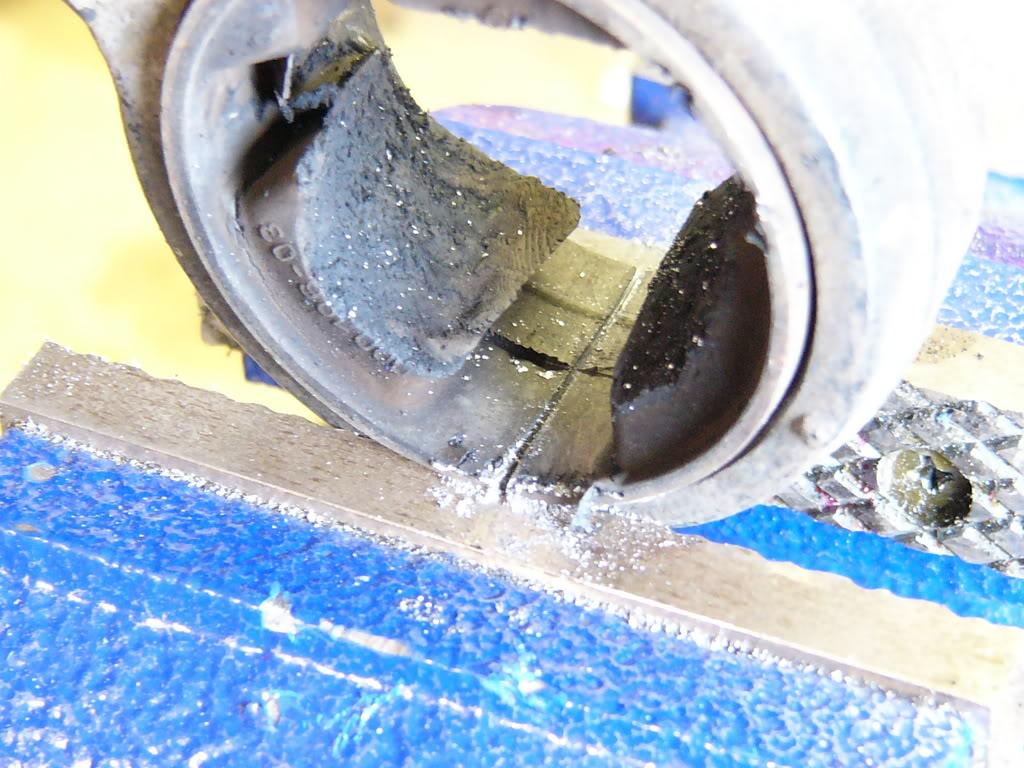 The goal is to NOT cut into the metal of the lollipop, but simply slice through the outer sleeve.
Next, pound a screwdriver carefully under the sleeve, breaking the sleeve, and bending it out.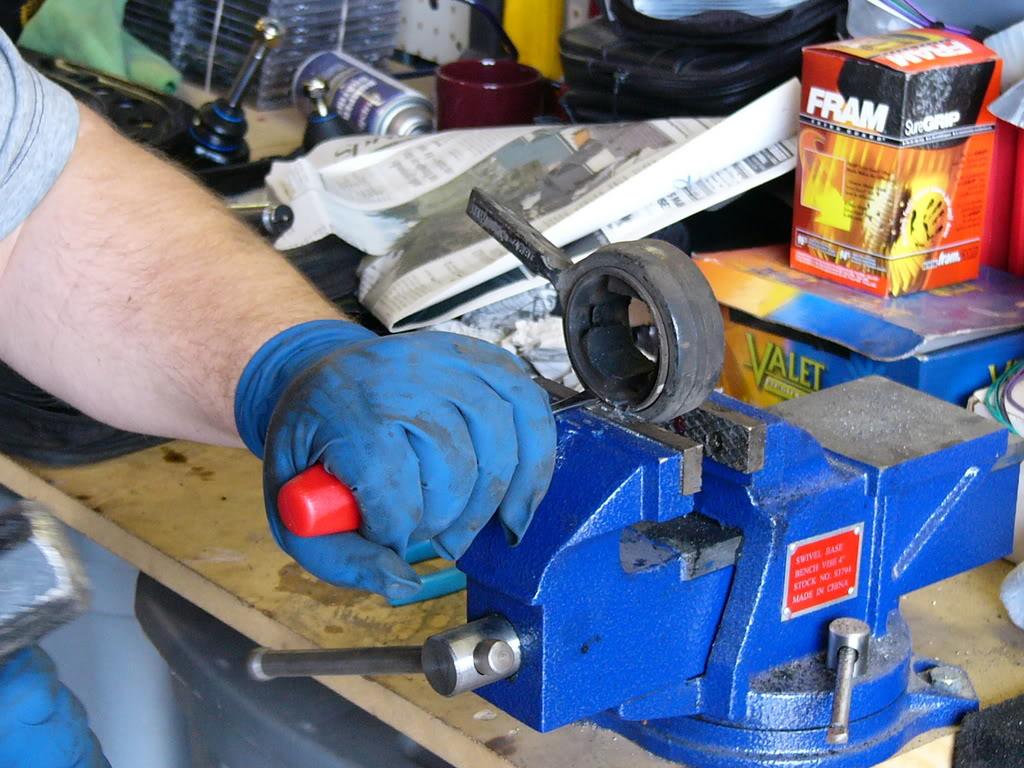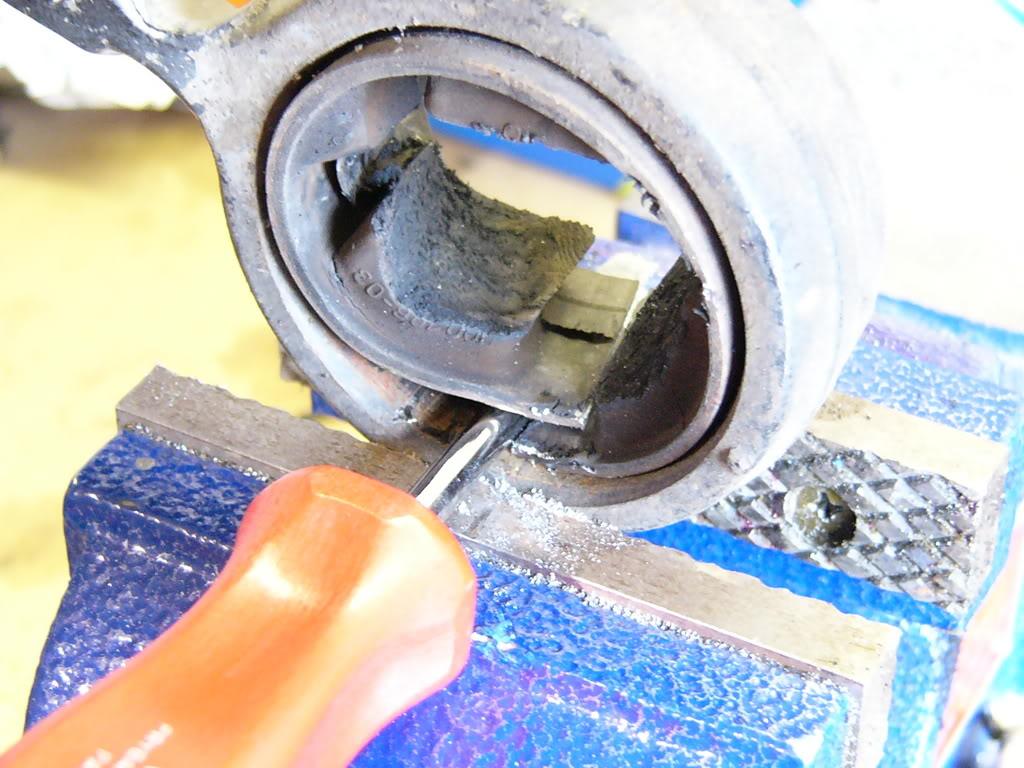 Yes, the screwdriver says "Warning Not a Prybar Or Chisel" LULZ.
Now, grab that sucker with a pliers, roll it up and yank it out.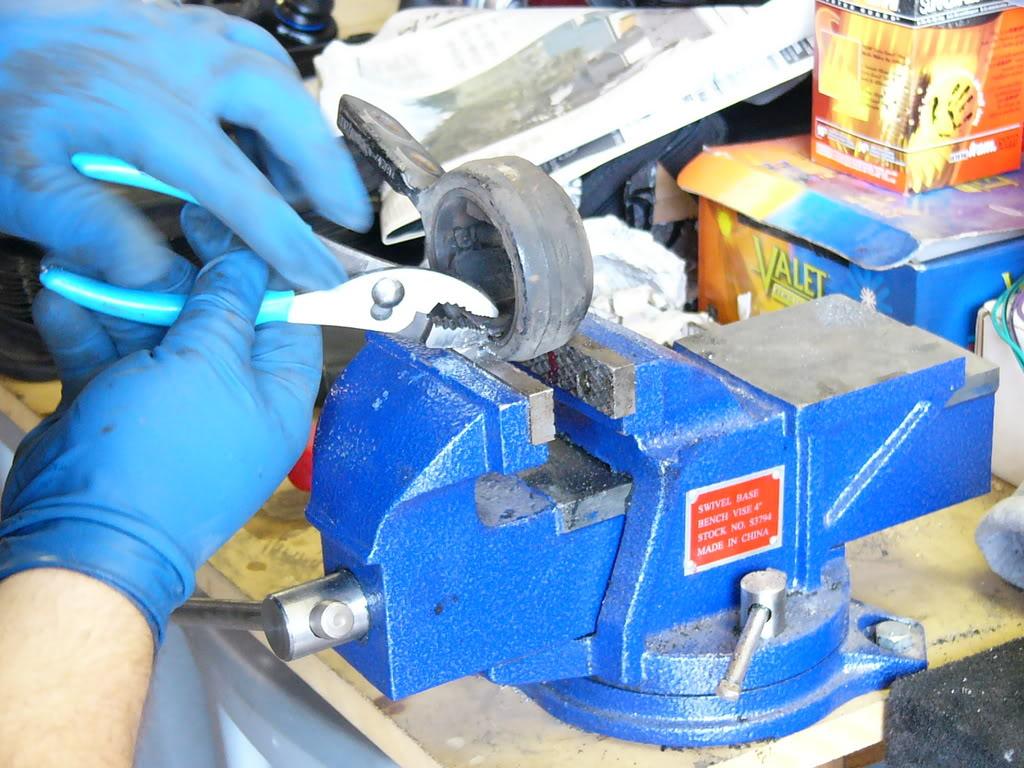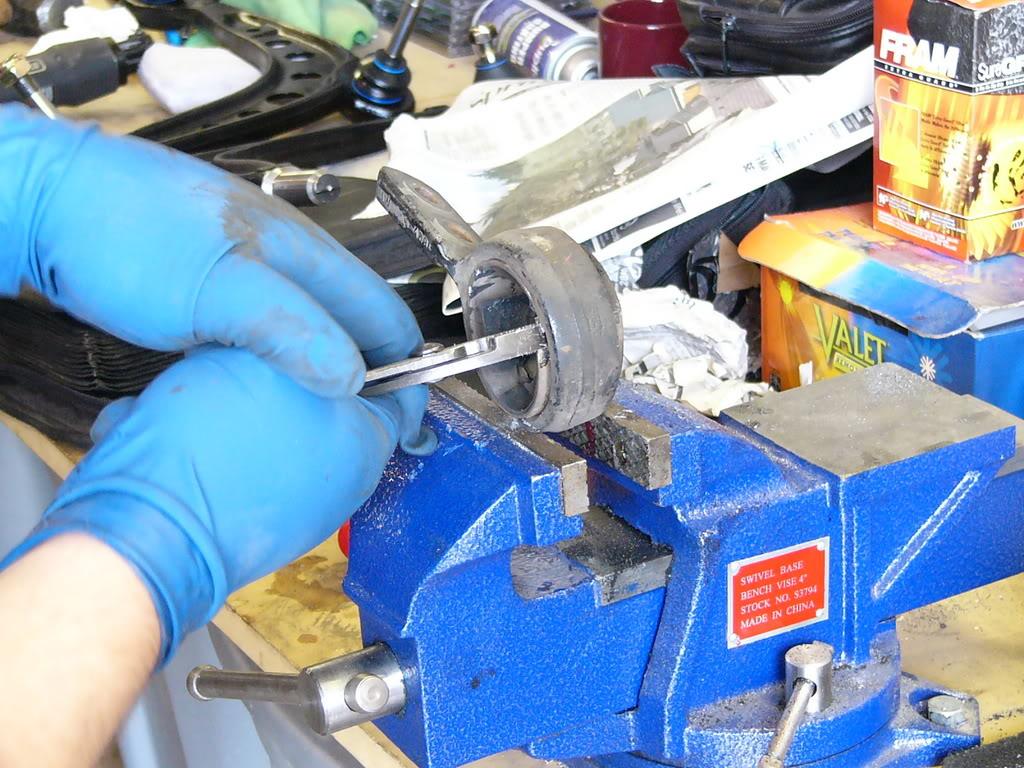 Now you are ready to install the new Urethane CAb. We used AKG, because they are excellent. We are putting these on new control arms, so it was kinda pointless to remove the inner sleeve, but the same technique works.
Just be really careful to NOT scratch the bearing surface of the control arm.
Here is the new CAB being pushed into the lollipop. We used a tiny bit of grease to make it easier.
Make absolute certain that the bushing is correctly positioned, that the "big end" is towards the rear of the car, make sure your orientation is correct.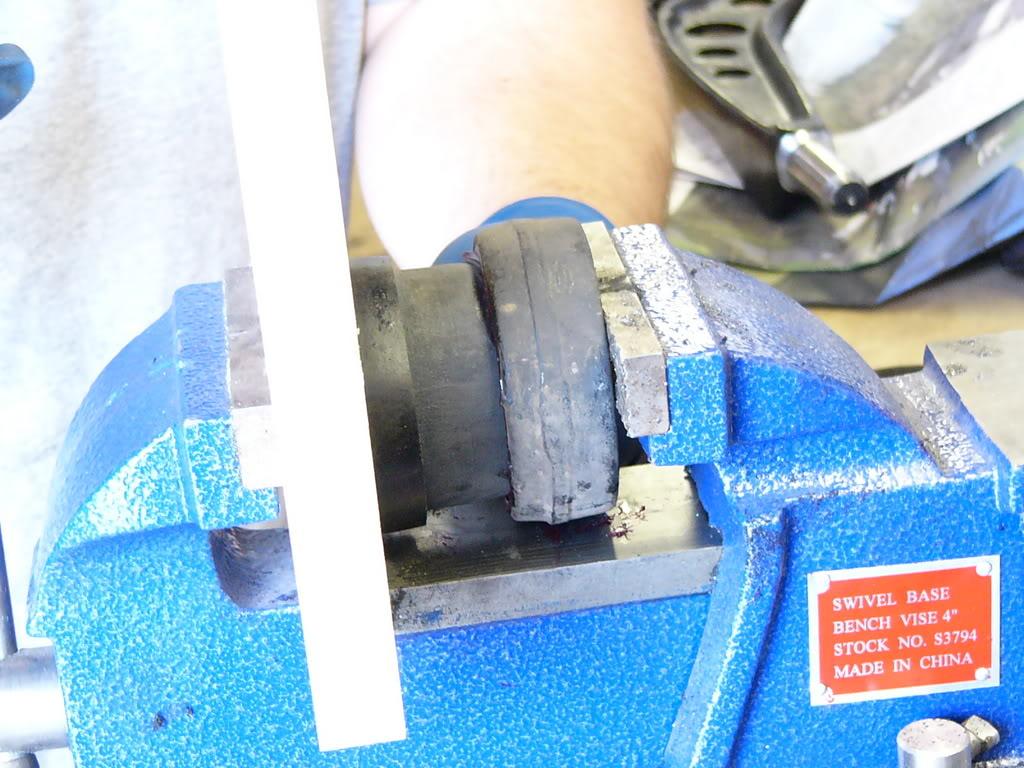 The chunk of wood spreads the load over the entire surface of the bushing, making things much easier.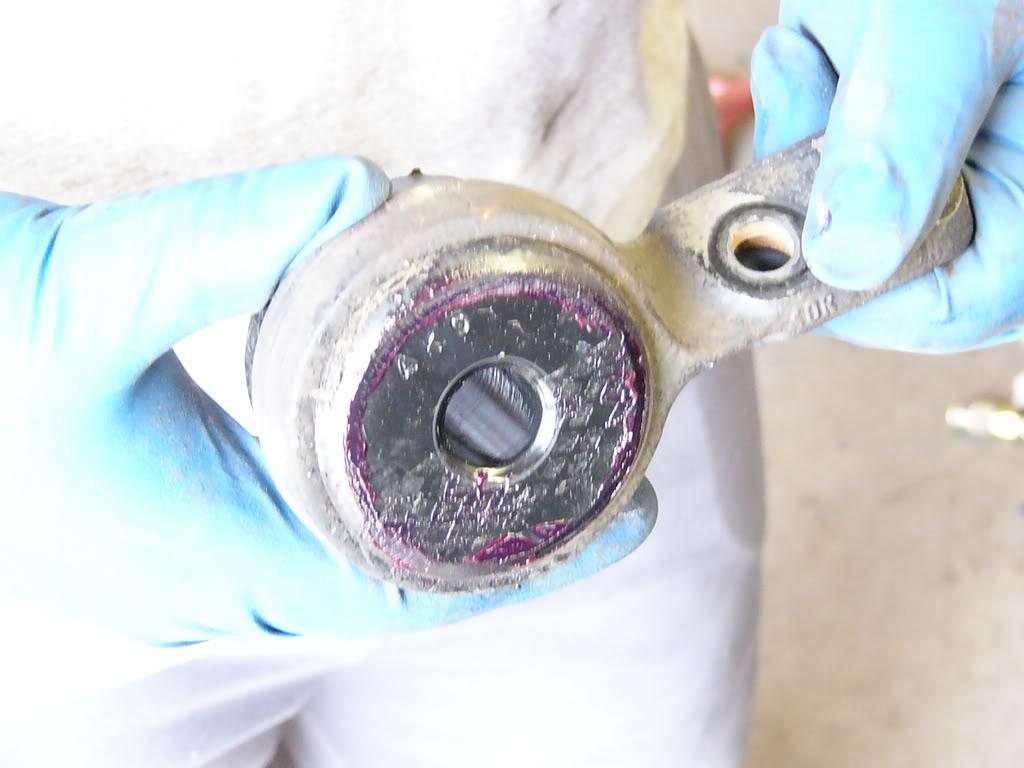 Wipe off the excess grease and install on control arm, then re-install the entire arm.
Hope all of this helps. Ryan says the exact same thing I did, no more "brake shudder", much cleaner turn-in, nicer feel in all respects.
Maybe a tiny bit harsher "road feel", but well worth it.
Have fun!