Builds
Yet another, BMW E-36 LSx conversion... by BRAAPZ
By diyauto
You must be logged in to rate content!
5 minute(s) of a 105 minute read
Yet another, BMW E-36 LSx conversion...
Compliments of BRAAPZ @ https://ls1tech.com
5-31-2009
New project!

Started an LSx powered Nissan 300-ZX project, detailed here;

https://ls1tech.com/forums/conversio...ka-z-32-a.html

Moth balled that project, sold the car, kept the LSx and T-56 with plans to use the powertrain in another car more worthy of the conversion, stumbled across a 190,000 mile '97 BMW M3 sedan, 5 speed car, Black on Black. Car runs GREAT, no smoke, doesn't miss beat, runs every bit its mid 14 second ¼ mile. Everything works, couldn't more happy. The paint isn't perfect, but being as this is daily driver, part time auto-crosser, I prefer a few blemishes vs a show car. Previous owner installed a Brembo Big Brake kit and Bilstein struts.
I think the S52 engine and 5 speed already have a home, probably installed in a 260-Z, and then possibly boosted!

Any how, I've had the car for approx 3-4 weeks now, LOVE the car. It is so much more capable in the corners and down the straights than my 300-ZX could ever think of being! LSx power will only enhance that! Weighed it with ¾ tank of fuel, no driver or passengers, a bit portly for and E-36 at 3340 lbs. Front 1620, rear 1720! I didn't believe the rear weight bias myself so I rechecked it and YEUP! Front to rear weight distribution, 48.5% front, 51.5% rear, AND it seats 4 comfortably, 5 if the rear passengers don't mind being a little cozy.


These pics were taken by my best friend the day I Picked up the car. The pics really hide the paint flaws very well.

Picking up the car at the Previous Owners house;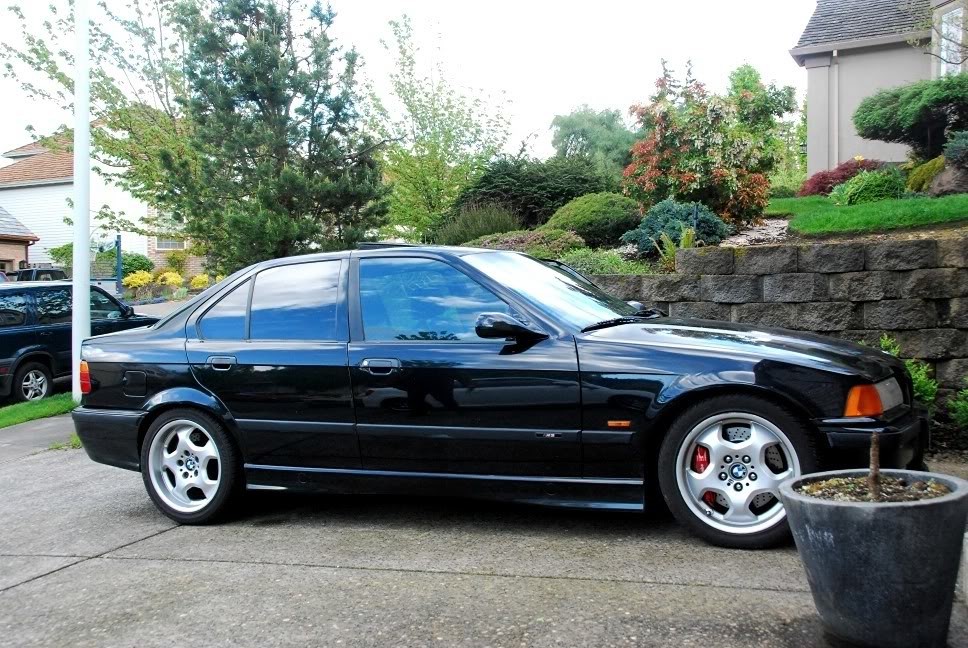 Sitting in MY driveway!;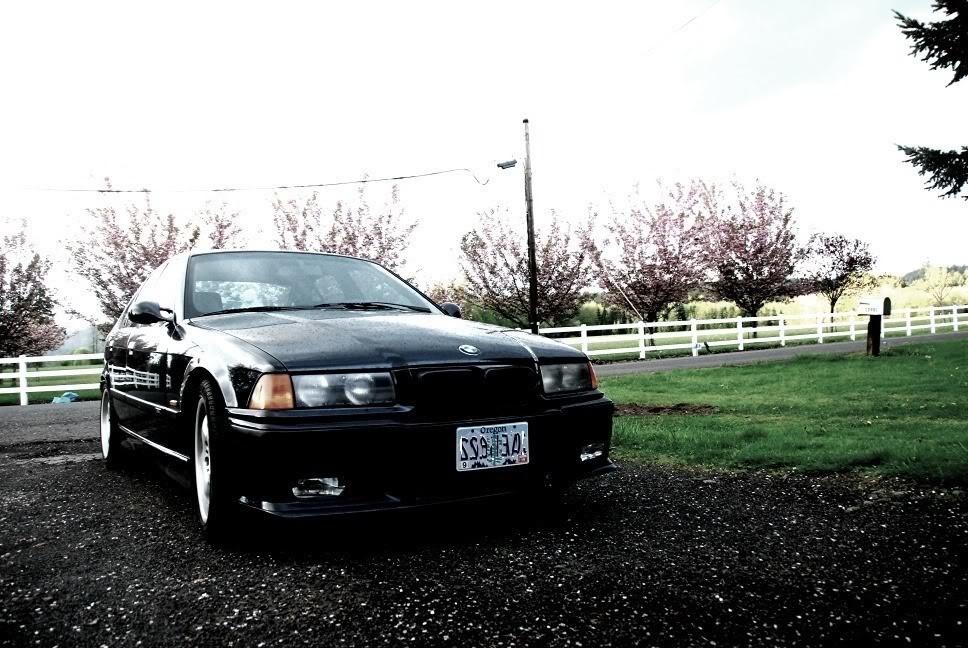 EMMM PAW-WAW… soon to be LSx paw-waw...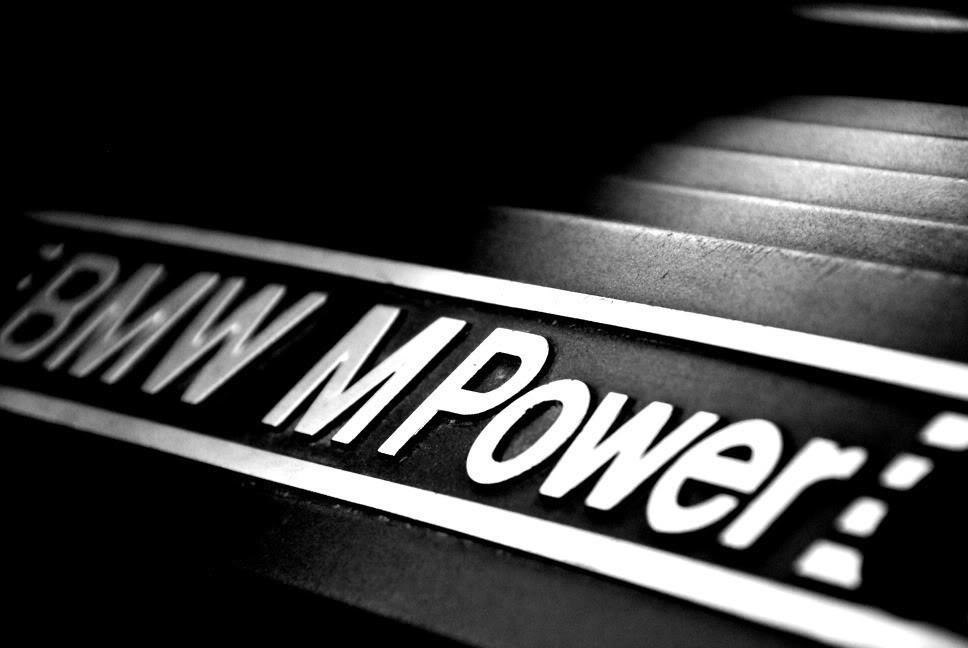 Installed an Alpine head unit and some speakers as soon as I picked up the car, nothing special, just need tunes that sounded little better than OE. Replaced the front corner lights with smoked and have HID Euro Ellipsoids on the way, (should be here Tuesday or Wednesday, pics to follow). Today made a couple other interior changes as well. Mostly getting tired of my iPhone charge cord always being tangled up around the shifter. I keep my iPhone in the cubby behind the shifter next to the parking brake, sometimes under the parking brake handle itself. I don't like it in the sunglasses cubby ahead of the shifter as it is bit small and the cord was still obnoxious and in the way there as well. Being that is the only use I have for the 12v power port, (Valentine 1 is to be hardwired just as I had it in my 280-Z, Q-45 and 300-ZX) the most logical location to me is just under the arm rest next to the cubby where I keep the iPhone. After disassembling the arm rest and center console, I committed myself modifying the arm rest structure to get the power port in that location, (owning a specialty 240-260-280-Z car shop helps). In the end, I am VERY pleased with out come.

Now with the power port relocated, that left this awkward hole just ahead of the shifter. A few days ago I mentioned to my good friend that I was thinking about installing my S-2000 "Engine Start" button in that location that I had in my 240-Z race car! He just laughed and walked away… I'm convinced we all have some "ricer" in us, mine turned up as this start button, (i.e. the current starting system functions fine, but still have the desire to change it to something different, even though "different" does not enhance the functionality, only the visual presentation.. ) So I installed it as well. I connected the illumination portion to the old cig light lighting wires. Just need to connect the button to the starter wire and it'll be functional.

Tried to get some pics of the illumination, pics didn't come out so good, but you'll get the idea. The OBC lighting is the normal dark orange, but for some reason shows up pink in the pics?!?!

First pic is the original power port with the charge cord tangled around shifter…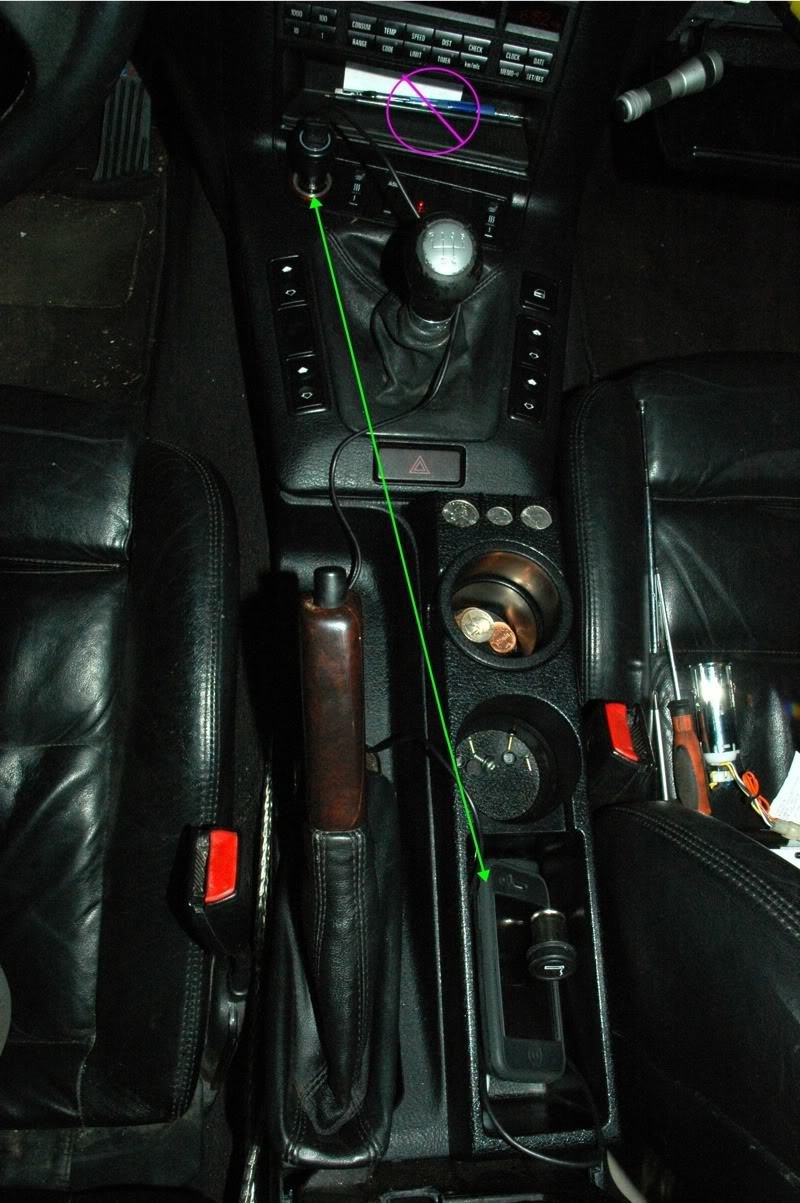 This picture is of the new power port location;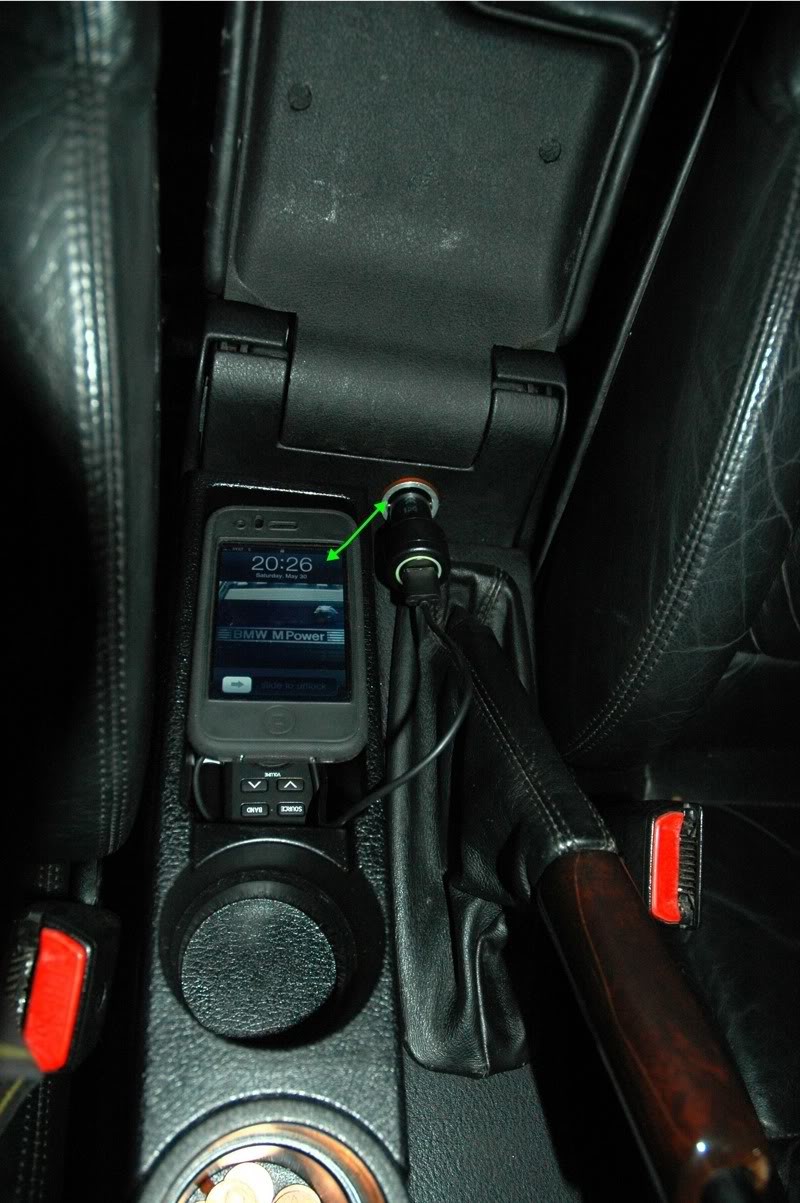 The Honda S-2000 start button, (looks OE);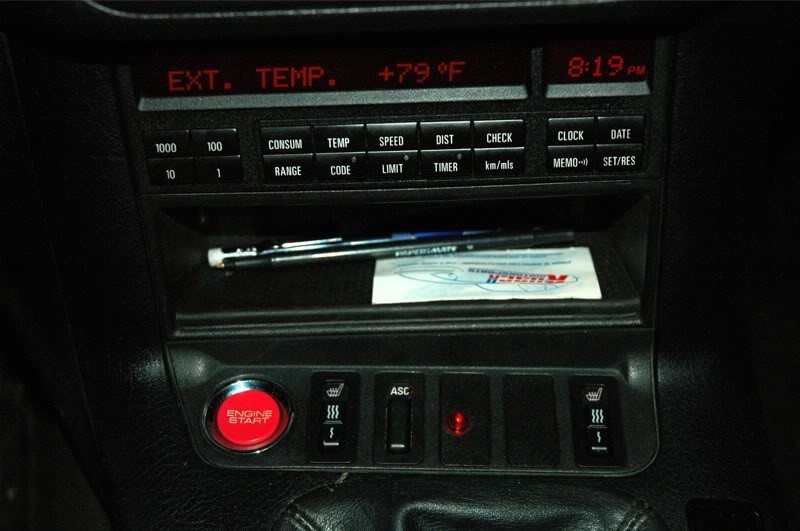 Illumintaed;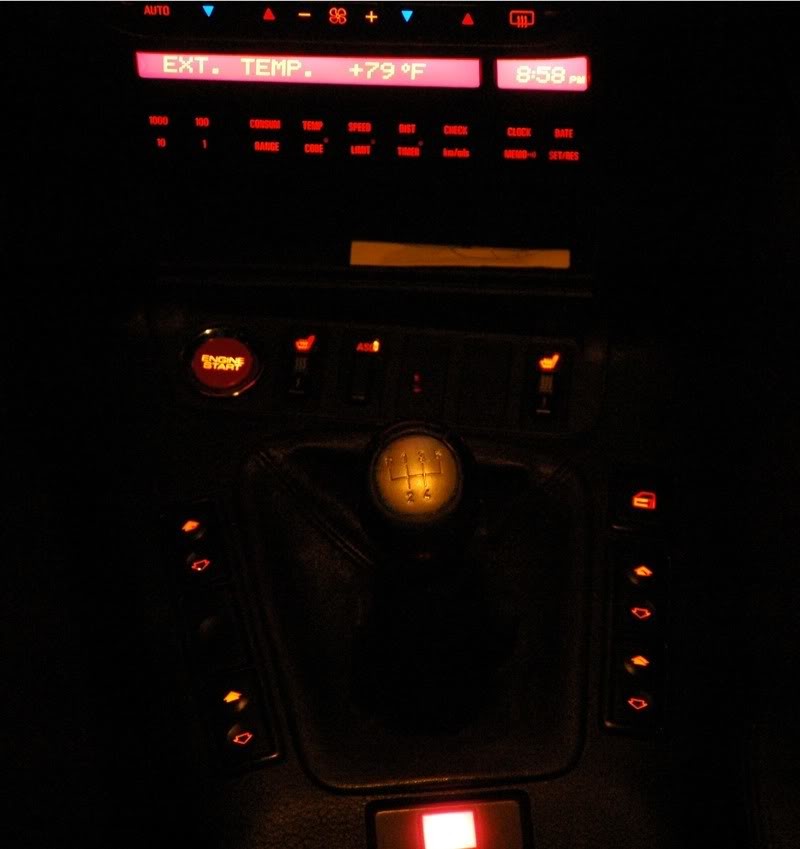 Overall interior shot, iPhone is charging under the arm rest, out of sight, no obnoxious cords in the way. ;-)