DIYs
Shift Boot/E-brake DIY BMW
By diyauto
You must be logged in to rate content!
2 minute read

Shift Boot DIY BMW
1. First unscrew the shift knob to take the shift boot out.
2. Carefully pry along the trim along the edges of the boot to take it off, you can either use your hands (which I did) or a screw driver with towel wrapped around it.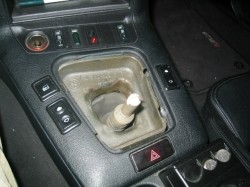 3. Now that the shift boot and its trim are out, carefully remove the vinyl boot from the frame (an x-acto knife will work great for that purpose). Clean the frame carefully with sandpaper of any glue/vinyl residue.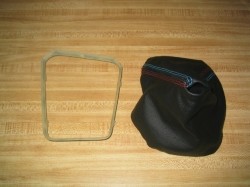 4. To install the shift boot you must glue the boot in the plastic frame. Any epoxy-based glue (3M makes some great glues for that purpose) will work perfectly. Just glue the boot in (make sure the shorter stitching is facing towards the front of the car).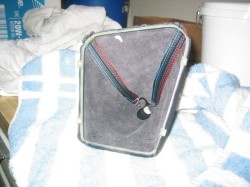 5. Then reinstall the boot and frame assembly (it will latch into place once you squeeze it in)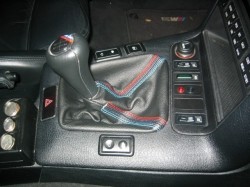 6. The same principle applies to installing the ebrake boot - pry the boot and frame out of the car...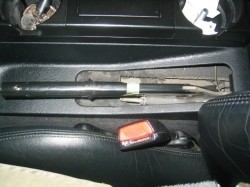 7. ... cut off the old boot, glue the new one and re-install.