DIYs
STEPTRONIC and SMG SHIFT BOOT
Tools Needed:
- Glue (super glue works fine)
- Xacto Knife
- Flathead Screwdriver
By diyauto
You must be logged in to rate content!
2 minute read

STEPTRONIC and SMG SHIFT BOOT
Install for the SMG is not pictured, but it is directly equivalent to the STEPTRONIC.
1. First unscrew the shift knob to take the shift boot out. This is achieved by pulling straight up. (Hint: The knob requires A LOT of force to remove it.)
2. Next, remove the Steptronic Faceplate from the center console trim. You can pry it out with a screwdriver.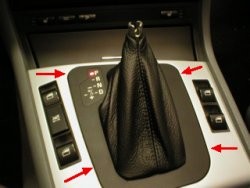 3. Remove the Steptronic Boot by squeezing the tabs together, allowing it to pop out.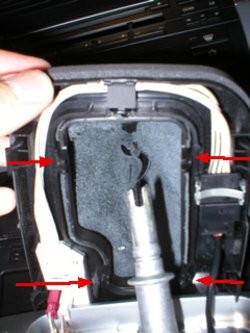 4. Once the boot is out we have to remove the old leather from the frame. Use the Xacto knife to help separate.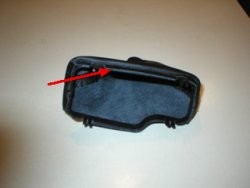 5. Discard the old boot. Now we must attach the new boot to the frame. Be sure the cutouts in the leather line up with tabs in the frame. Glue the leather to the frame.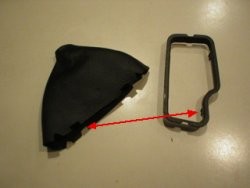 6. Once the leather and frame are attached, it is time to reassemble. Pop the Steptronic Faceplate back into place, and then pop the new boot into place.
Then reattach the shift knob by pressing firmly down.