Bronze Bimmer - E28 with S52 power
By stevegolf
Picked up this beautiful E28. It is a 1988 528e, has over 220k miles. Euro bumpers headlights and grille, Alpina wheels, Alpina front air dam, bilstein suspension. Painted in BMW Sepange Bronze Metallic which was offered in the 2000s.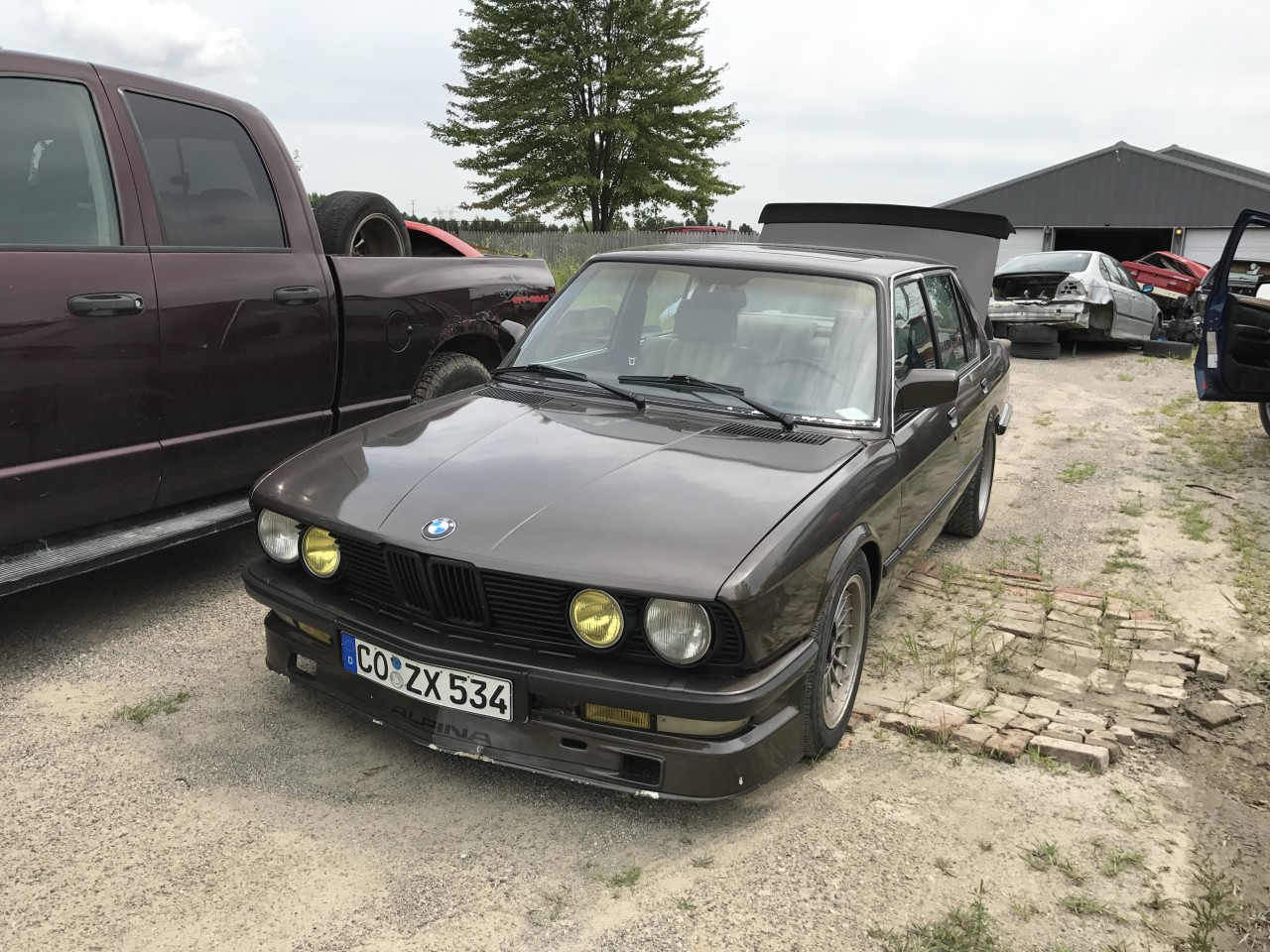 After picking it up. The front lip is being fixed and repainted.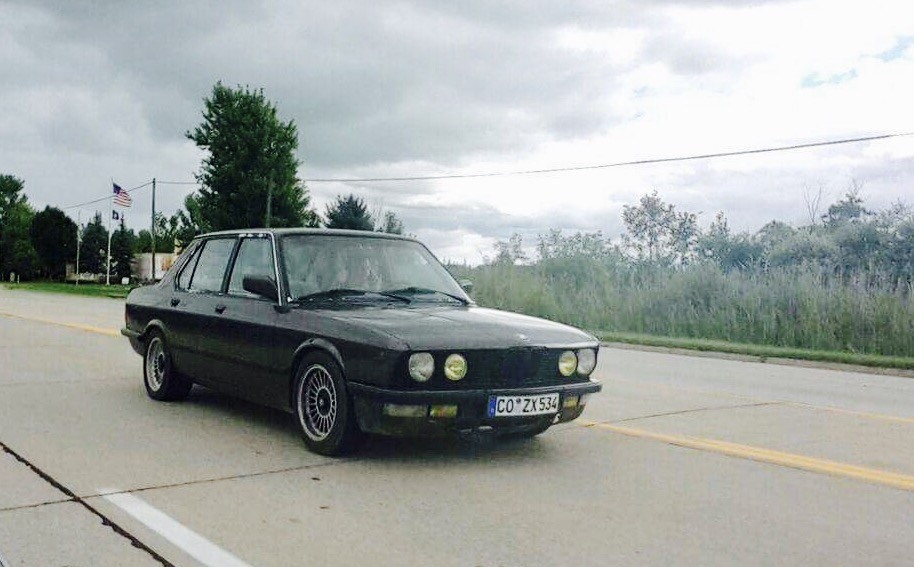 It needed a thorough cleaning since it had been sitting in a shop for a while. I picked it up the day before the Woodward Dream Cruise, just in time.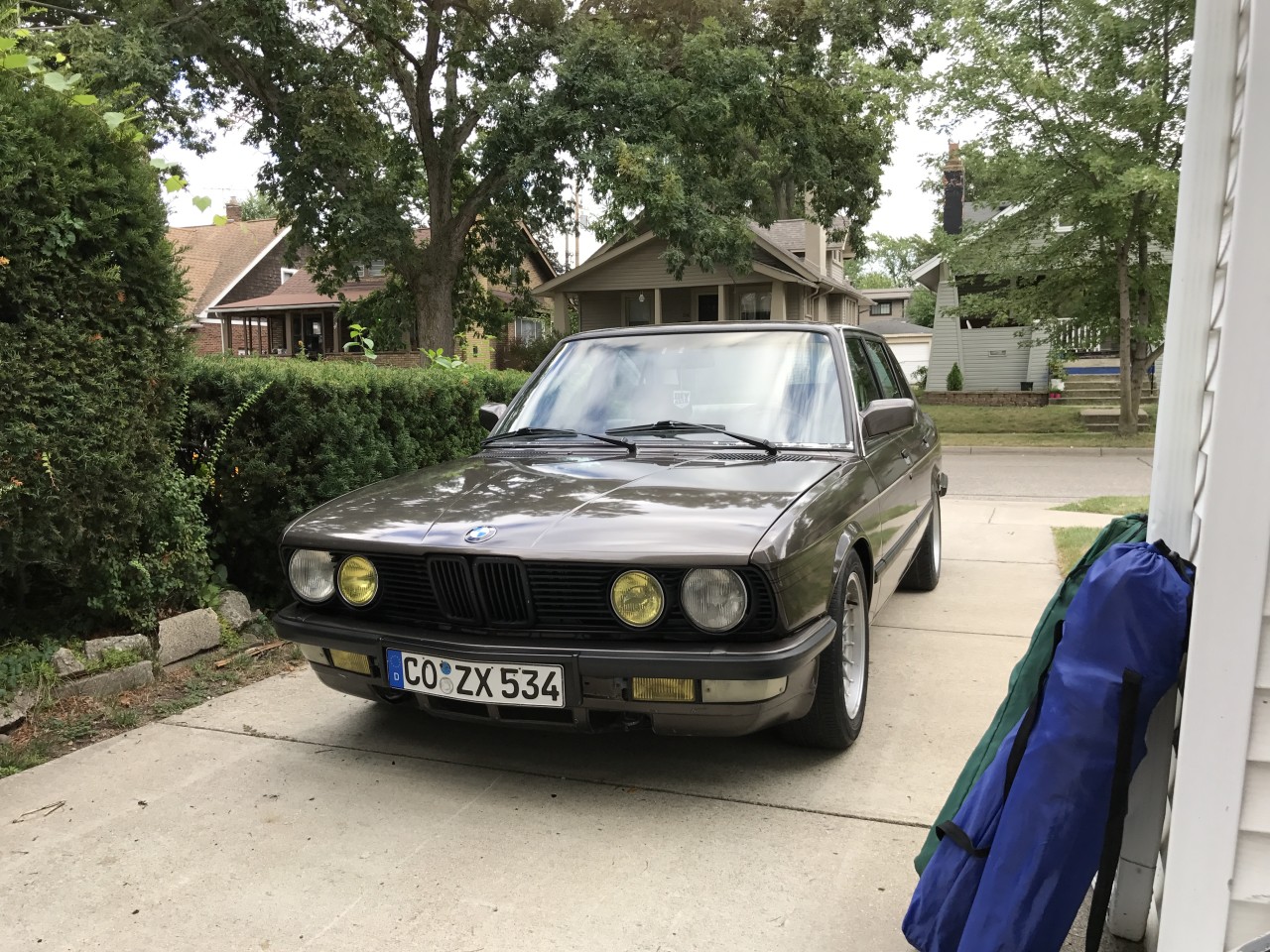 Overall the interior is in good shape. It cleaned up well with some elbow grease .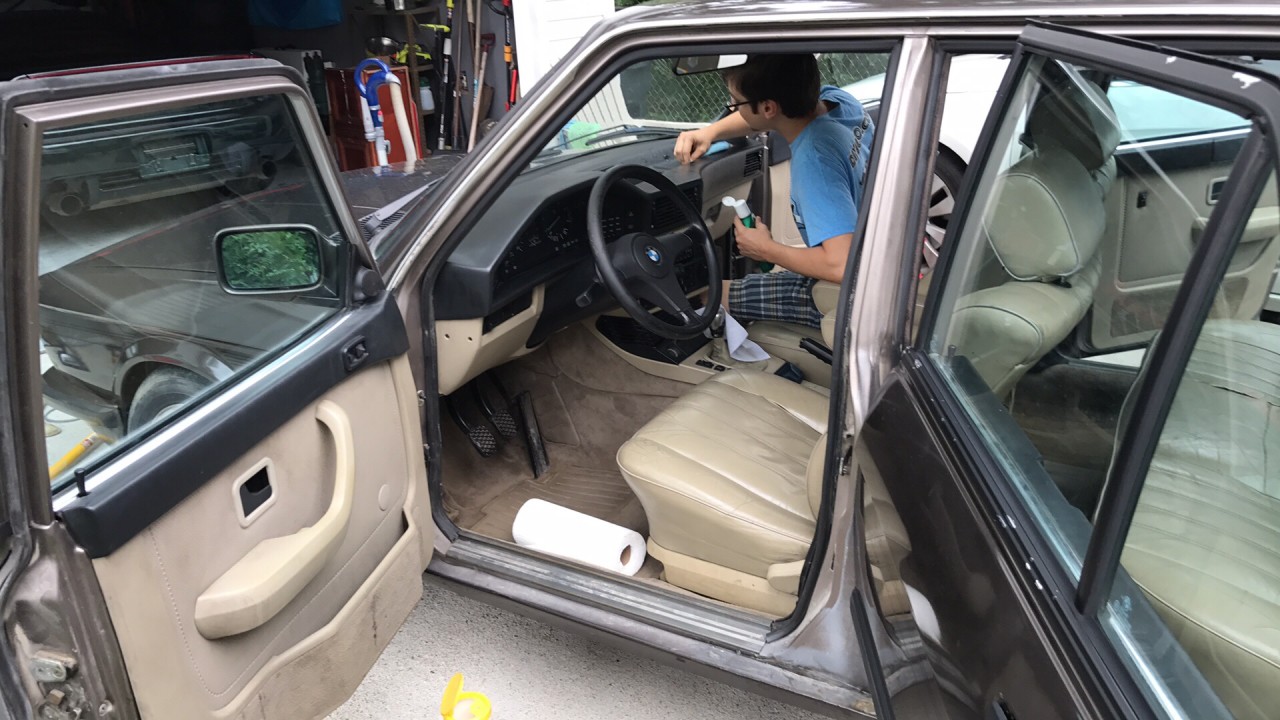 The car car runs and drives nicely. Being the "e" or "efficient" model it is very slow, but still fun.
The only thing it needs cosmetically is refinishing the trim. The previous previous owner didn't properly prepare the surface so the black paint is flaking off everywhere. I will have to scrape off all the old paint and probably have the trim vinyl wrapped.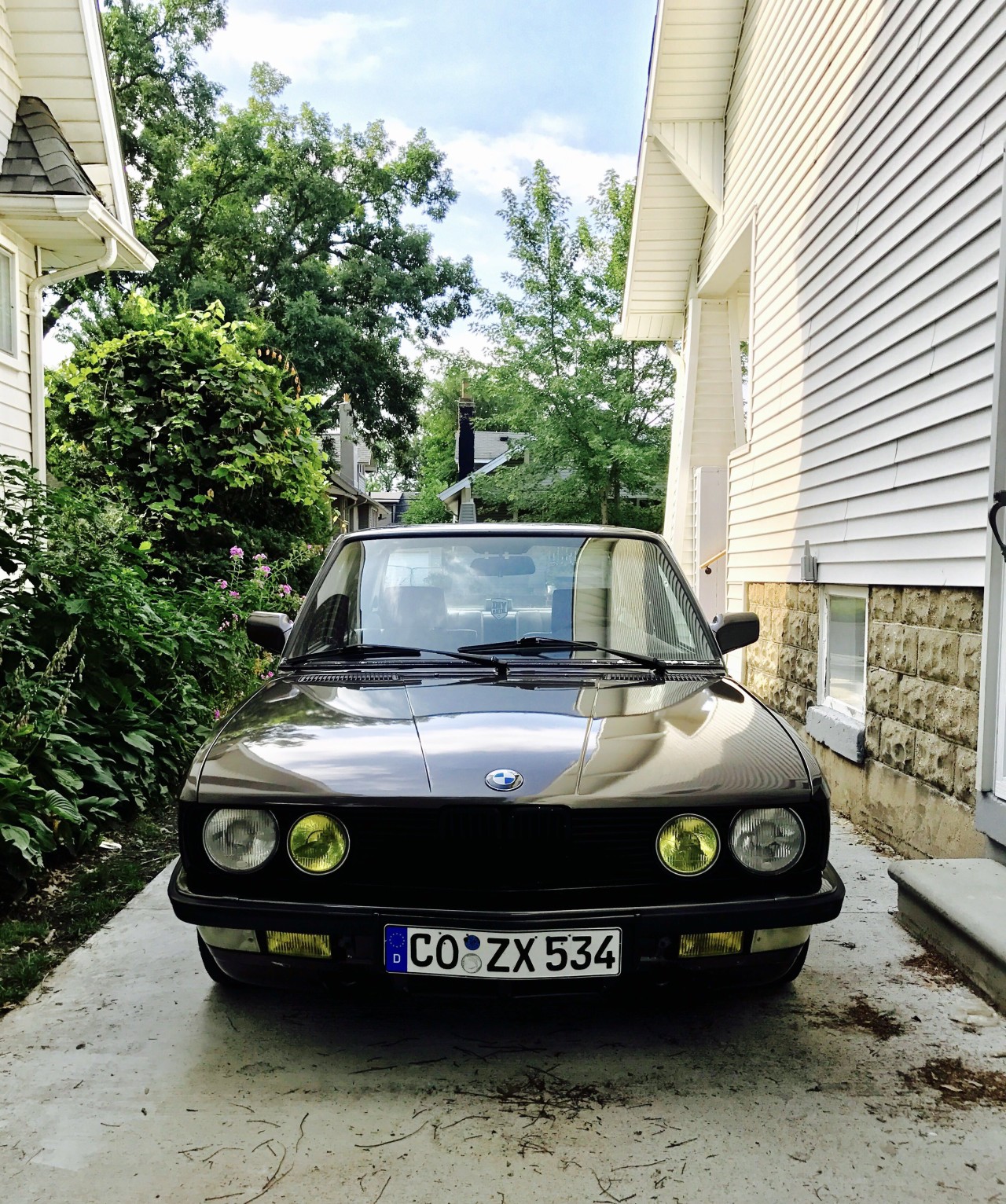 As part of the deal the previous owner is throwing in an S52 swap. He has an engine and is gathering the parts together. I'm excited to help out with this part. The car will have about the same power as my old E28 M5.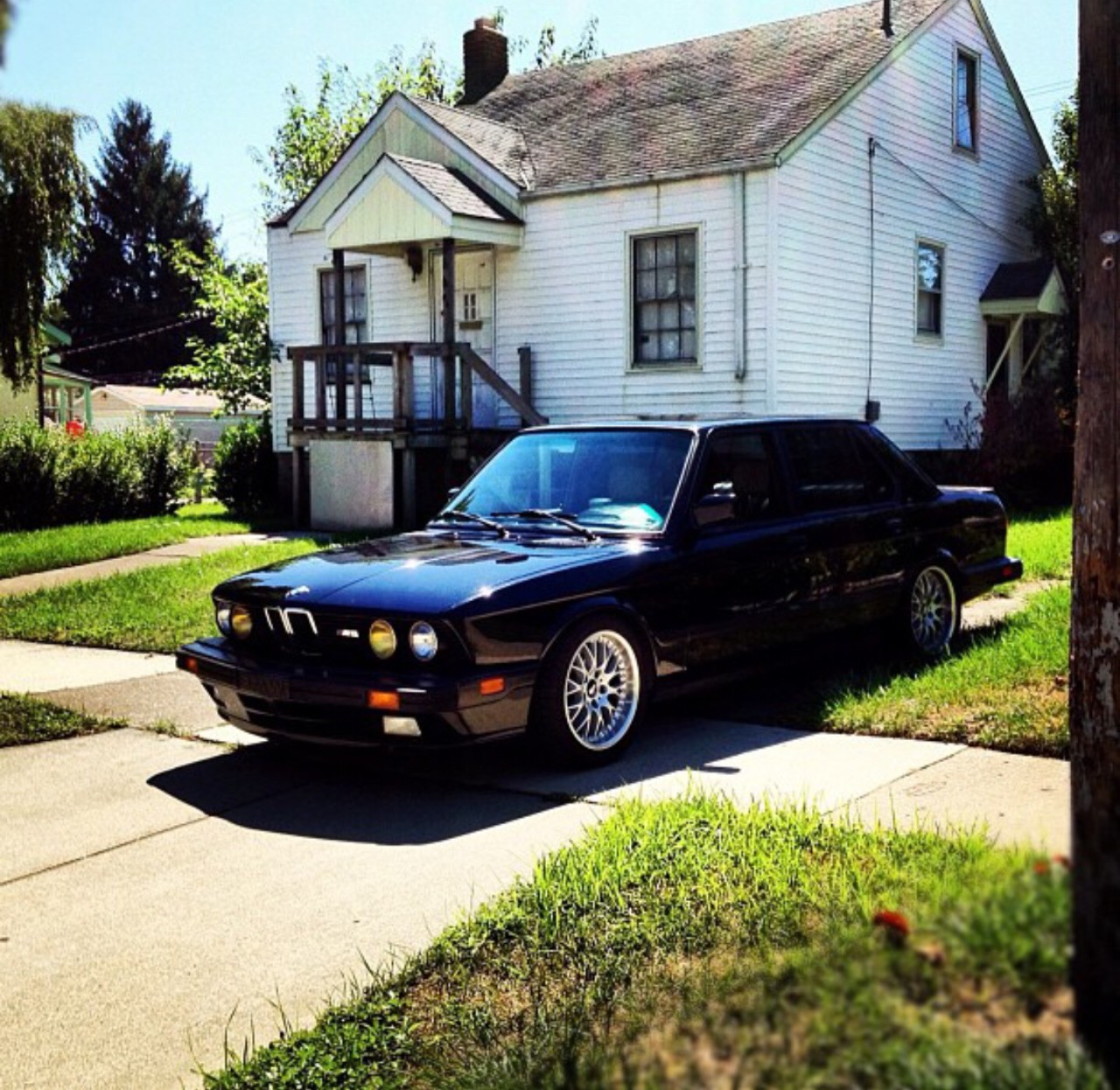 After the swap we will upgrade the brakes and make sure the suspension is up to snuff. Some small tears in the seats can be repaired. The sunroof, stereo, and speedometer aren't working and need to be fixed. A couple little odds and ends and it will be a great car. It already gets a lot of complaints, the color really sets things off.
8/27/17
Decided to lose the Alpina vinyl decals. It was annoying having to constantly tell people that it isn't a real Alpina, and it just looks better and is easier to clean without it.
Peeling it off was actually kindof fun. You can see all the wax buildup where the stickers were.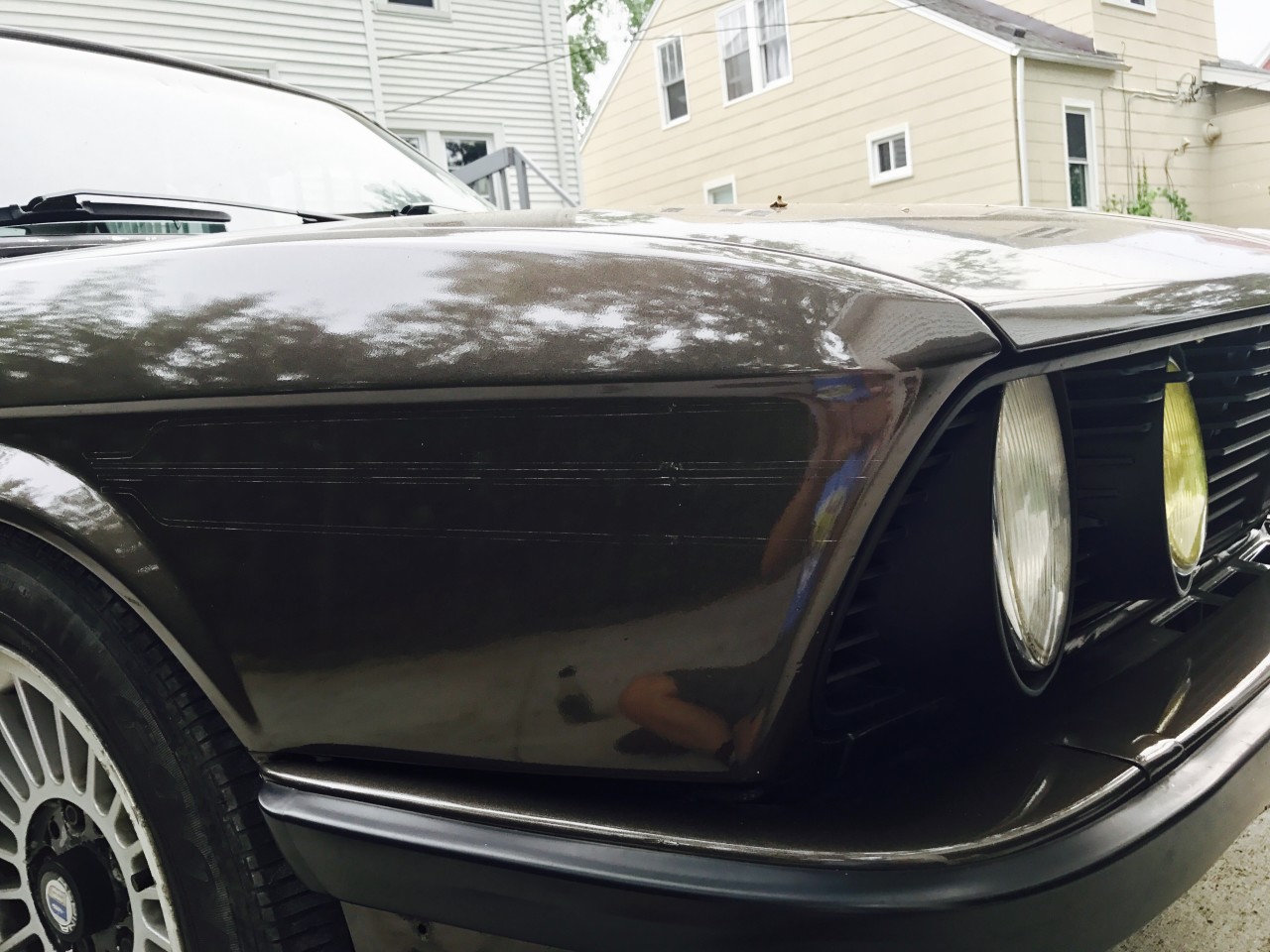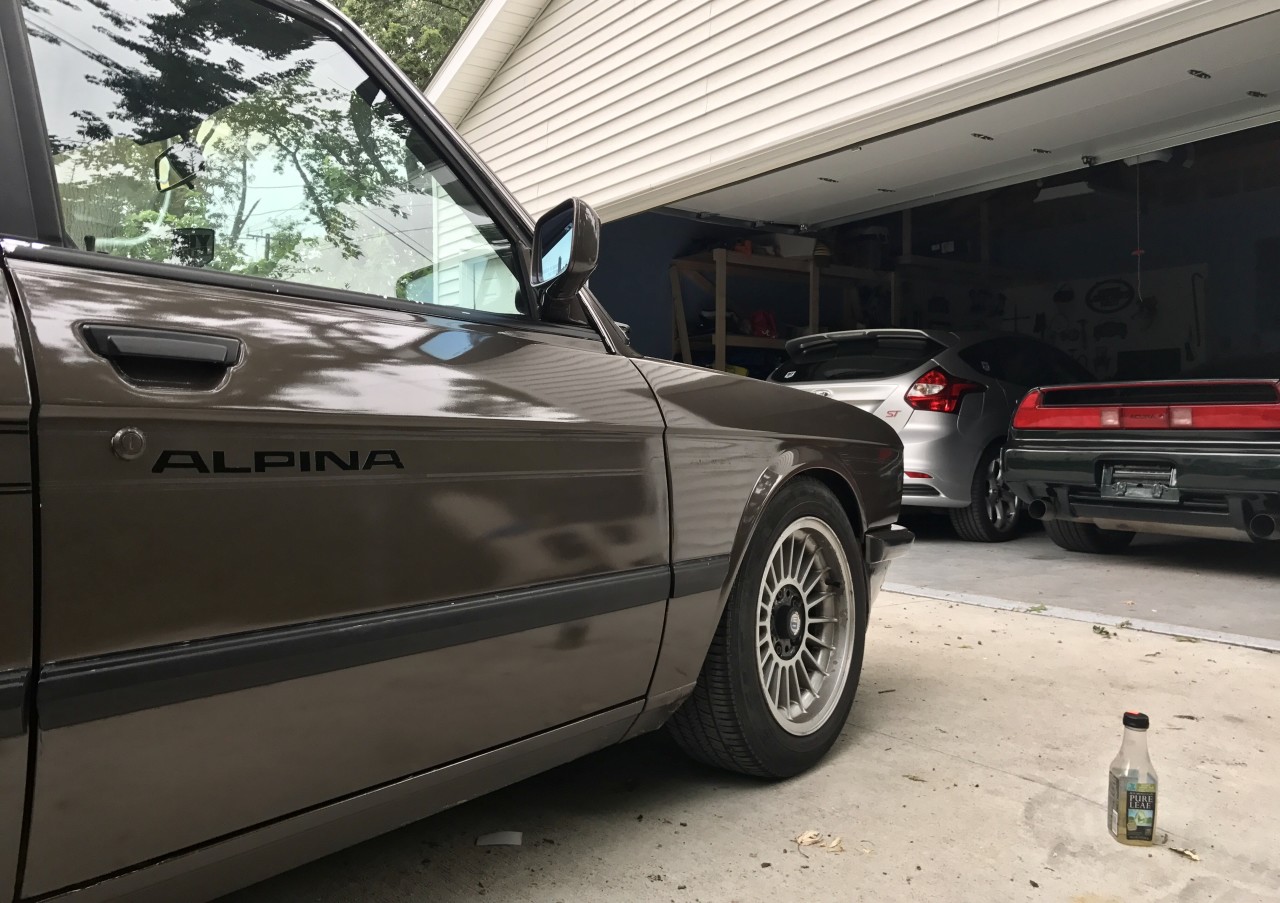 Hit it with that goo gone to get rid of the excess adhesive.
1/8/2018
Planning on doing the engine swap later this month. In addition to the swap we will be upgrading the brakes and refreshing the suspension. Want to make sure the chassis can handle the extra power.
We swapped out the tie rods to firm up the steering.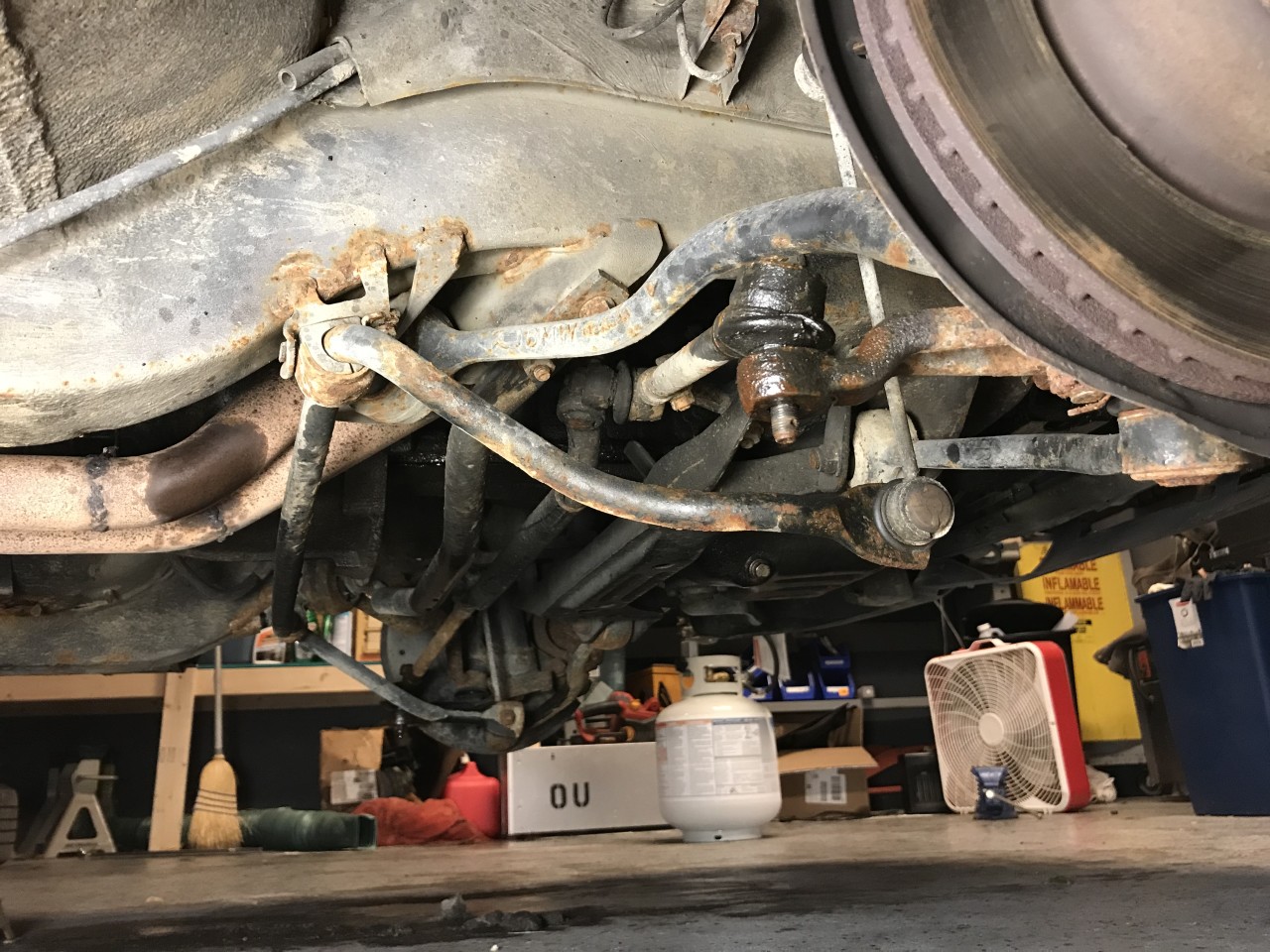 The old ones came out pretty easy.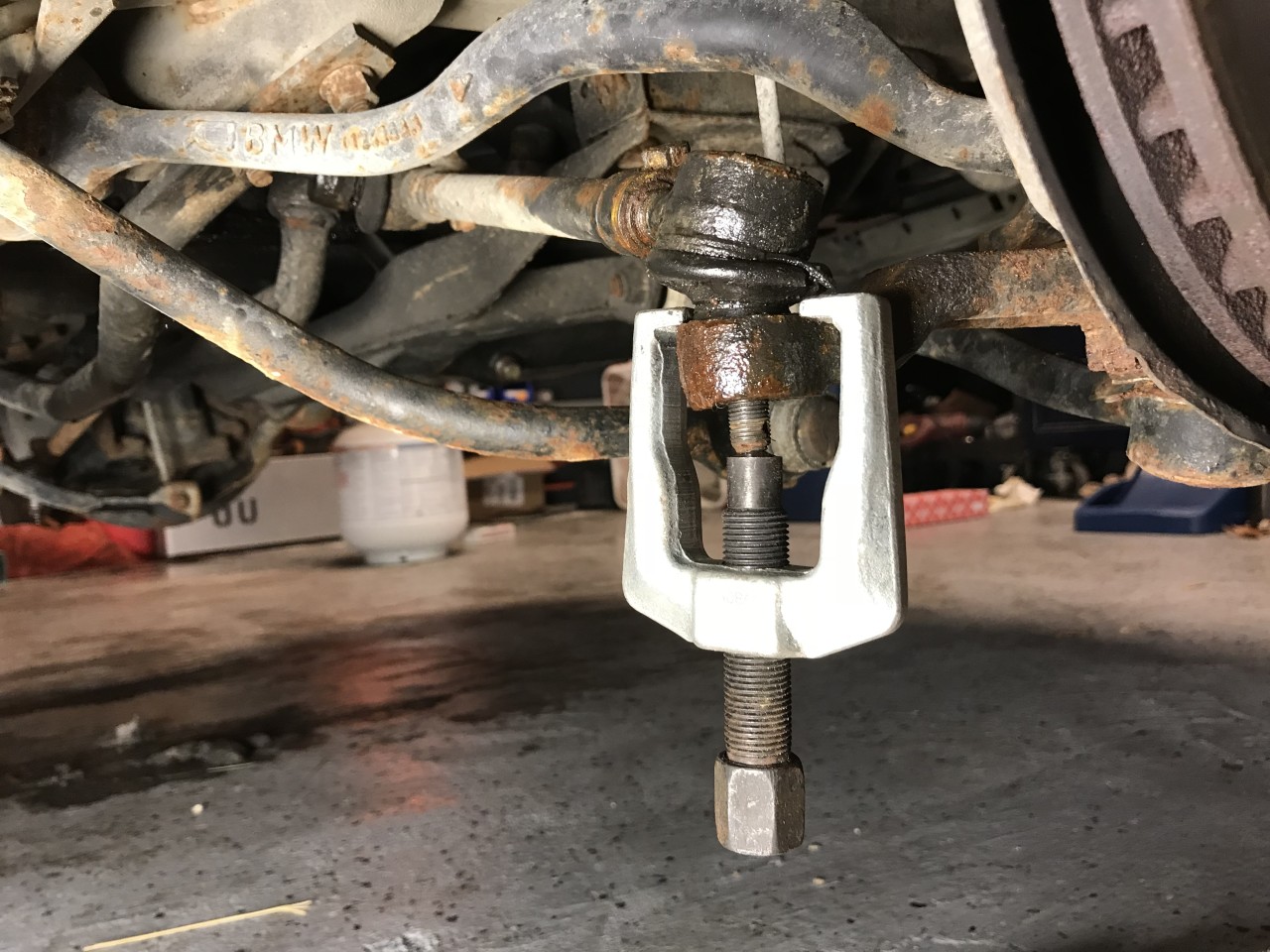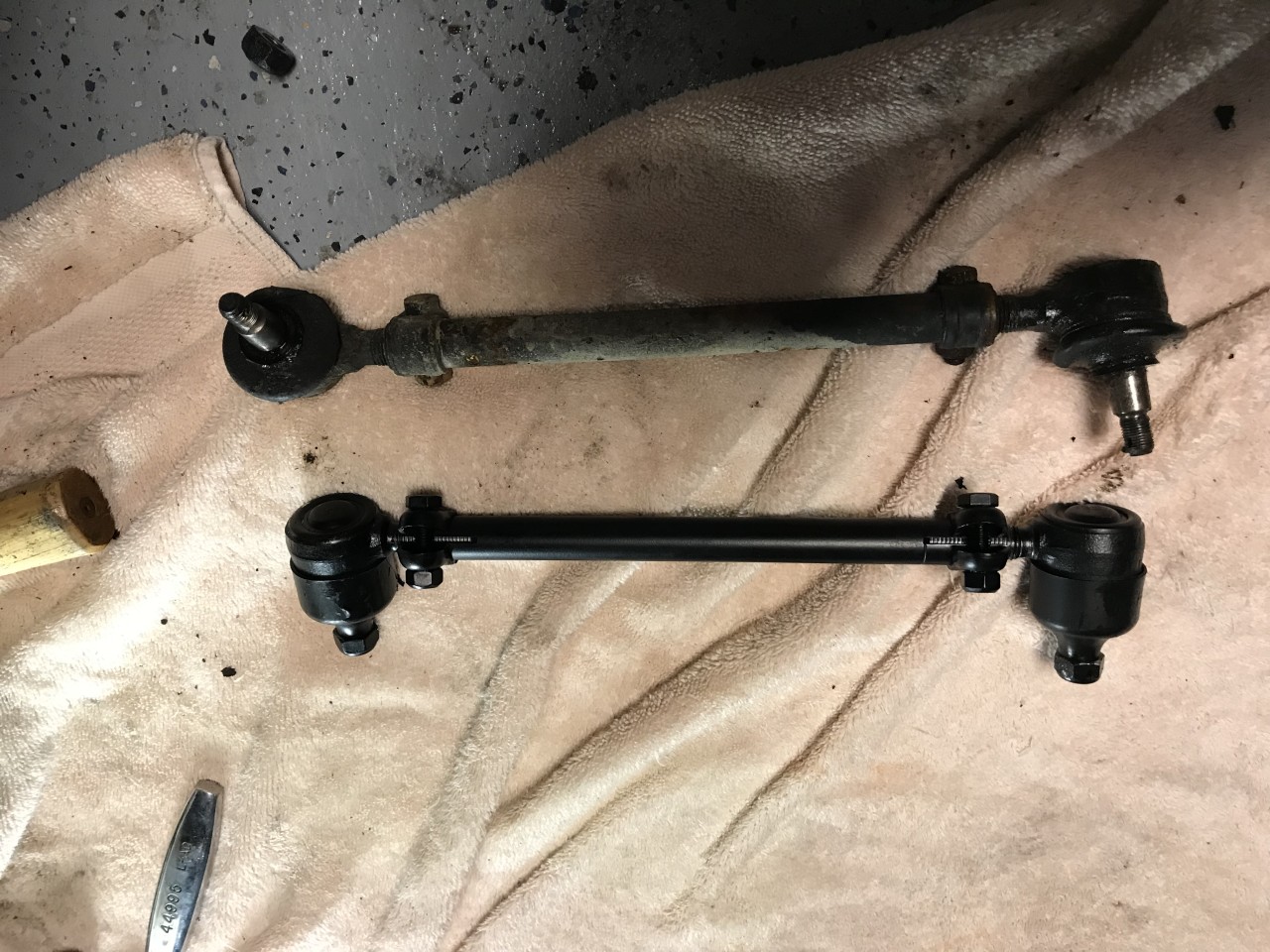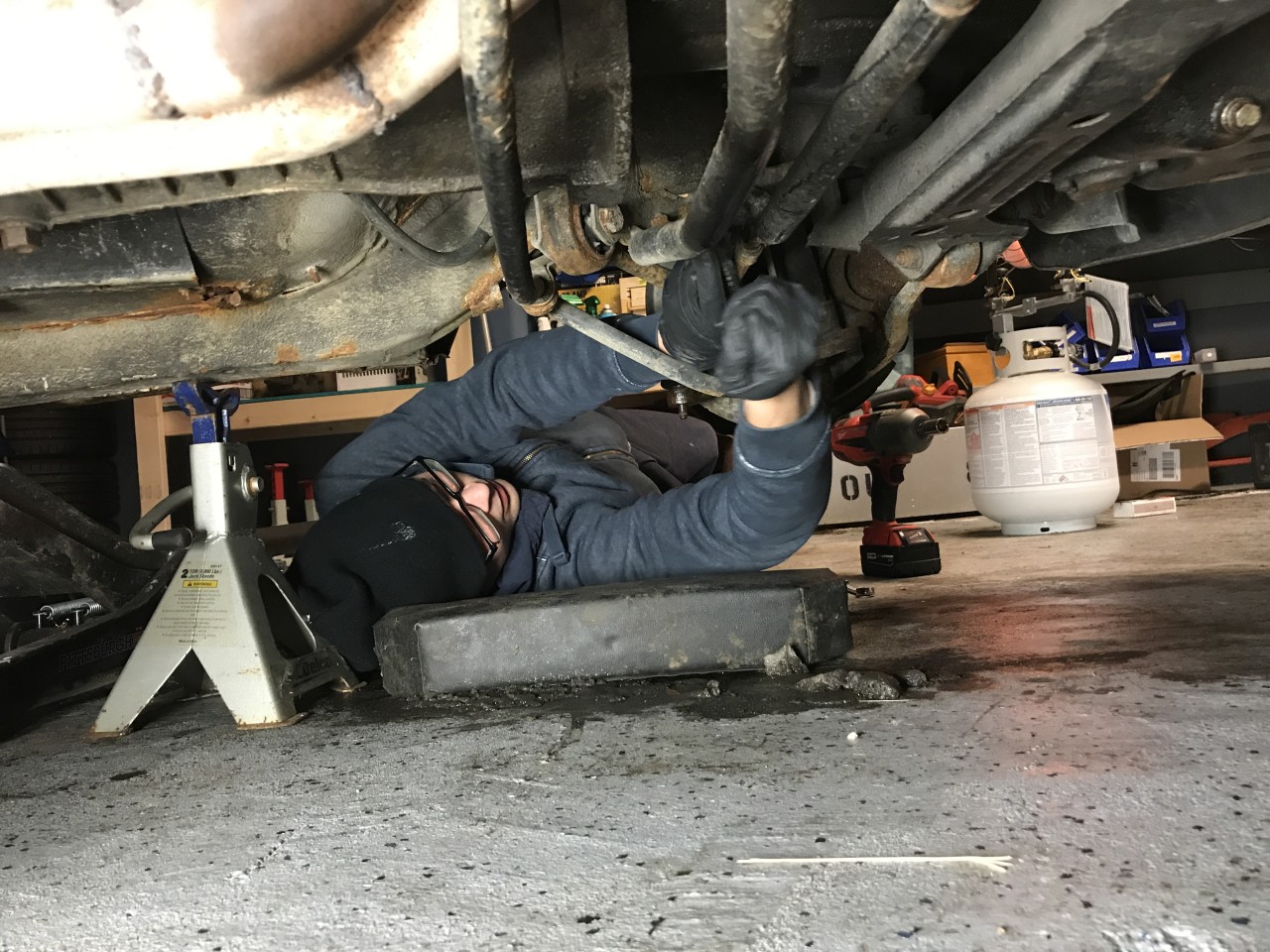 We wrote up a DIY on how to do the procedure below.
https://www.diyauto.com/manufacturers/bmw/generations/5-series-e28/builds/e28-tie-rod-replacement
Steering felt a lot more connected. Just have to get an alignment.