Builds
E28 - Alpina B9 Restoration by abdielhiram
By diyauto
You must be logged in to rate content!
5 minute(s) of a 36 minute read
E28 - Alpina B9 Restoration
Compliments of abdielhiram @ mye28.com
12-18-2011
Wel, as I promised, there are some pictures of the B9 Paint Job.

I like to call it a "Restoration" but is not a restoration project on it's 100%.

Previous Owner rebuild the Engine, and the car does not need a serious Engine repair for now.. However, i am needing to replace some minor components on the Engine Bay, i.e. the Coolant Expansion, the Collant Level sensor, and some hoses that i like to get improved.

Anyway, with that said, here is the Gallery created for such purpose.

I will updated with progress frequently. I am expecting this to take 1 month or 2, depending on parts arrival. We have ordered a few bits from Alpina, as well as some others purchased to some colleagues here in the Forums.

Almost all items are already on Miami, but i need to get them down here, and that might be after the Holydays...

http://www.flickr.com/photos/[email protected] ... hotostream
This is true. The car have had several owners in the past 30 year, specially when it has been imported here to Costa Rica.

I did not know that much the previous history of this car, since I only have 3 years living here (Costa Rica), and the car apparently have been imported from Europe back in 1985. The Kit must probably have been added before it gets here, because there is no other M5's (E28) or such around. Just a couple of 528's and 520's from what i have seen. That said, indicates the difficulty of get such Body pieces in Latin America, and i doubt the BMW local dealer have ever imported if no such car (E28 M5) have been sold here, as well as the No Internet access or Online stores back in the mid 80's.

For the Authenticity of the car, the invoice have been requested by the previous owner to Buchloe headquarters, an the Alpina plate is also on the interior Trim, next to the e-brake..
Some Updated Pics...

http://www.flickr.com/photos/[email protected] ... hotostream
12-29-2011
I am adding some pictures here as well.. There is a Flickr gallery that i consider also useful for easier update of pics.

For the Paint Job, we received about 80% of the parts ordered. 95% of these parts were acquired on here (Thank´s to everyone i have make good deals). Some others are not here yet due to the holidays, but they will eventually come.

For the Paint Shop. They closed for the holydays, so i expect the car to be serviced back on January 2nd.

Will post more pictures next week hopefully.

The big box on the back of the car, is the sunroof we got from a company in California. I´ve done a good deal on that one. It is an Original E28 sunroof, because the original thing on the car were replaced with an absurd piece of glass....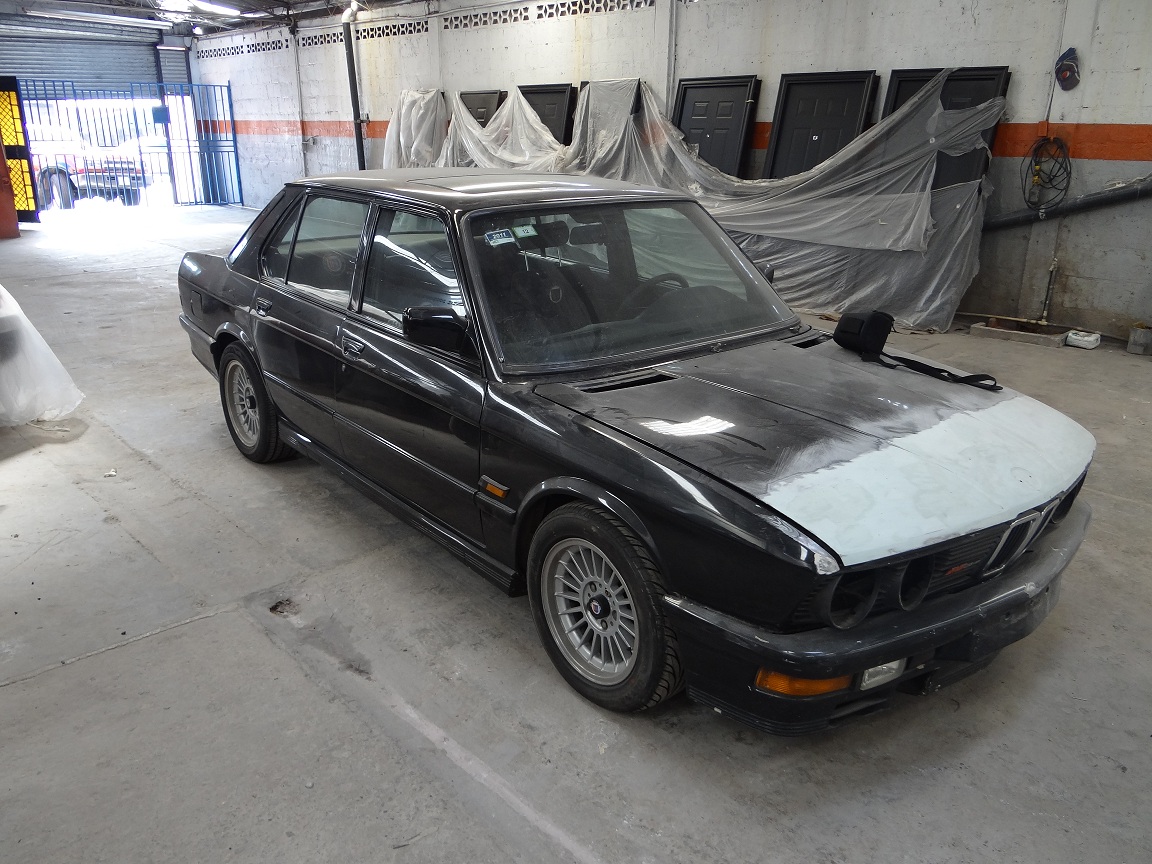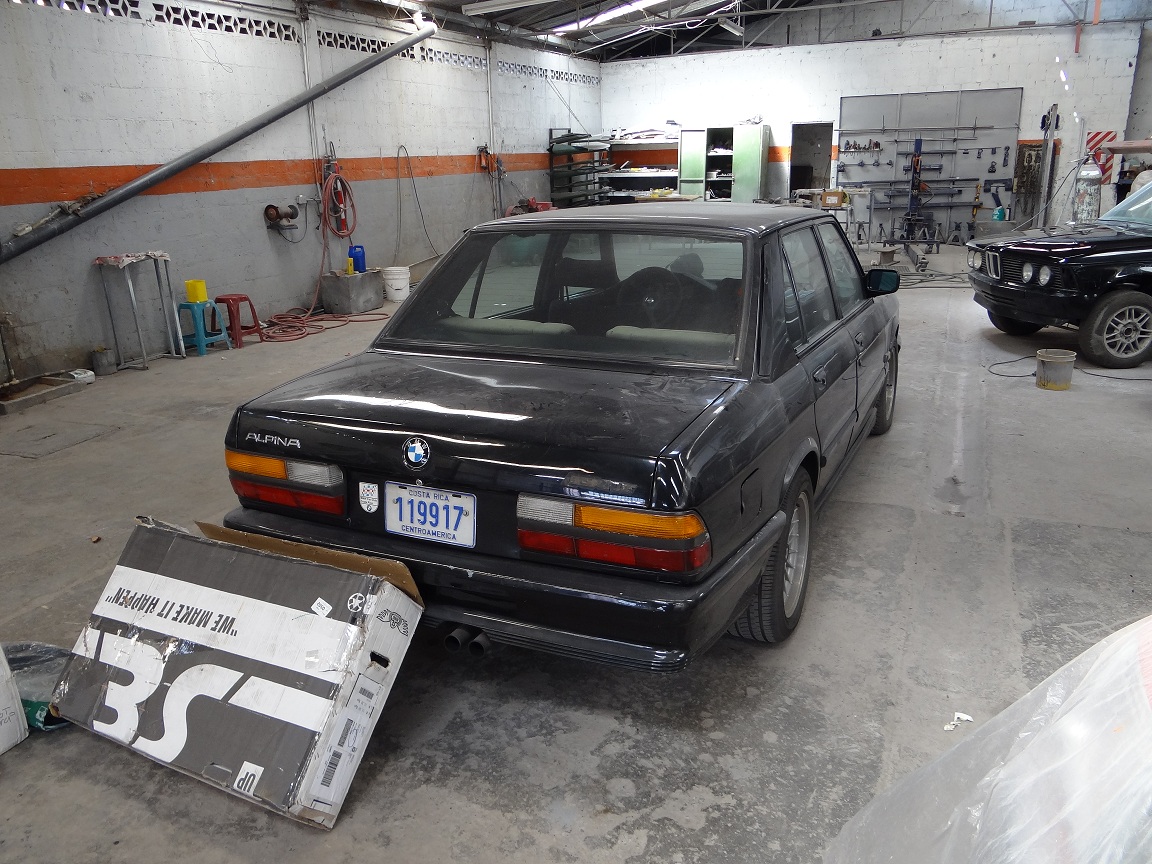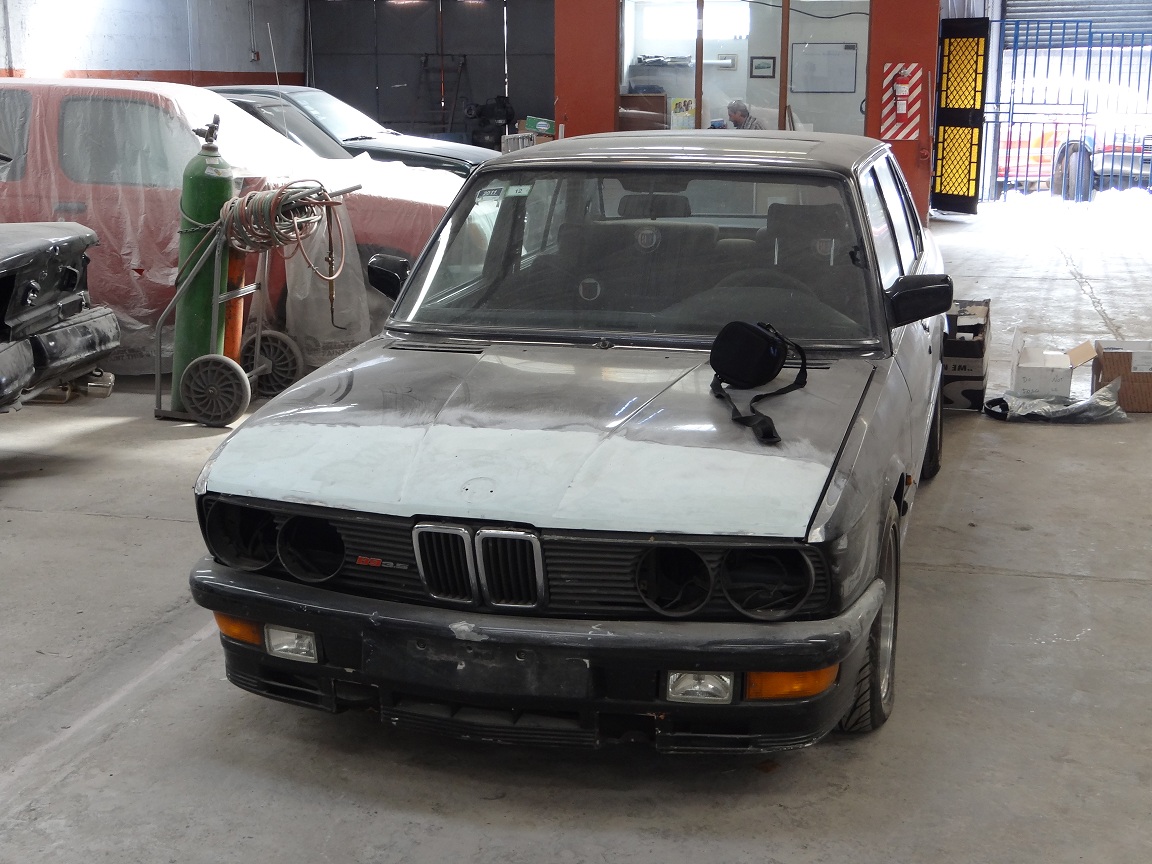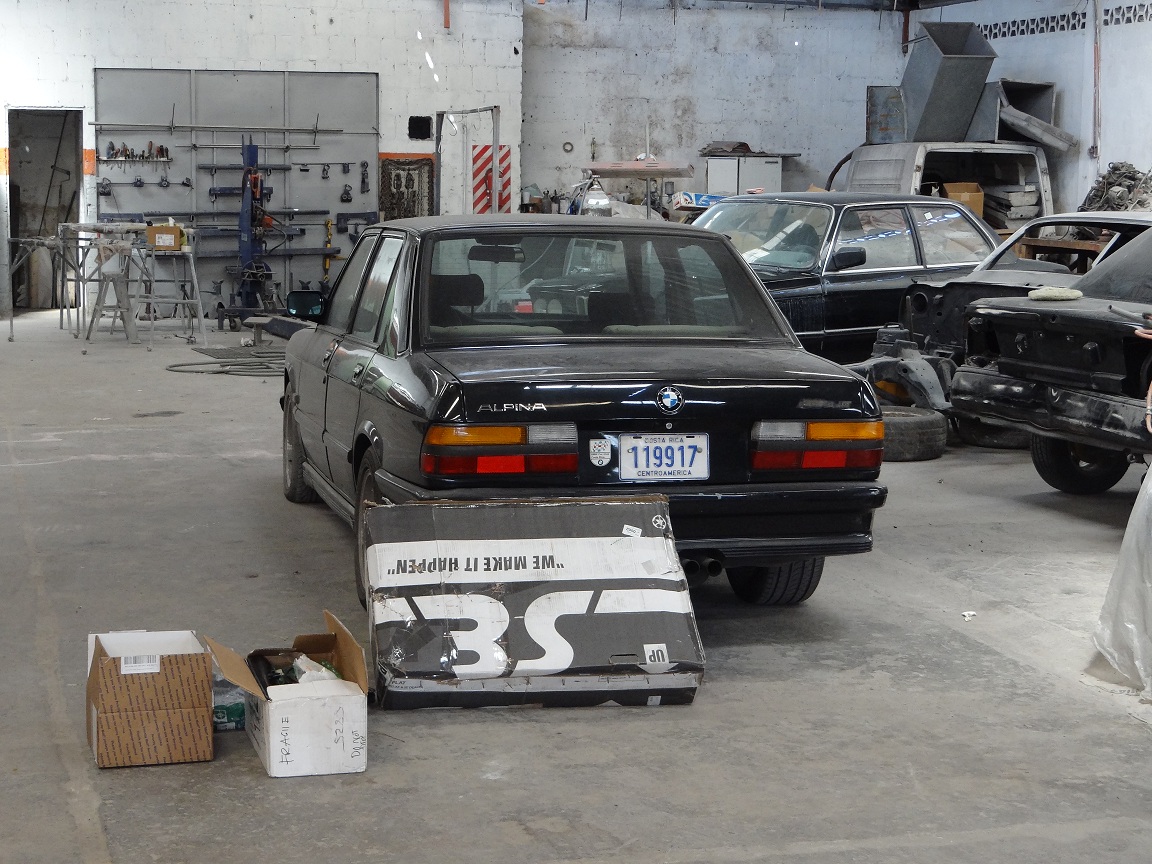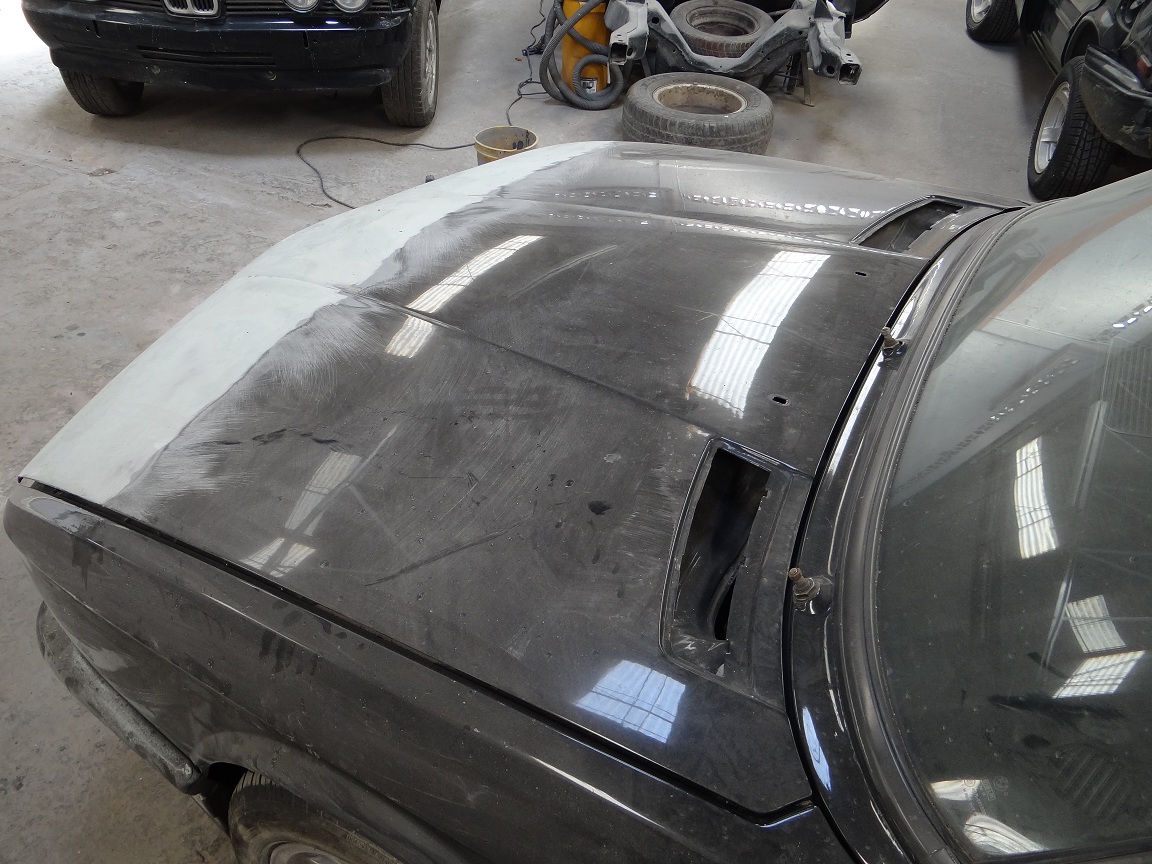 That is true

The guy where i get it from have mention the Glass Monroof were a "not common" extra accesory on 85´s E28 and forward...

I got the OEM Glass Monroof second hand for $250 and $50 shipping to Miami.

The Glass has the BMW roundel on it, which discard is from a SAAB or something.... I couldn´t get the Steel Panel and it already has a glass on it, but not original... It does not look so bad really, just the job done was not the right one... The glass was cut into some glass shop locally.. but the water filtrates pretty bad..