Builds
Free E28 535is build by Manny D.
By diyauto
You must be logged in to rate content!
6 minute(s) of a 11 minute read
Free E28 535is build.
Compliments of Manny D. @ mye28.com
4-3-2012
So last Friday I was given a free 1987 535is with 232k on the clock. It had been overheated on the freeway and died, other than that it ran fine before.
When It got to me the motor was slightly seized and the starter would not turn it over even with a brand new mtp-91 battery borrowed from my shop. So I pulled the plugs and sprayed some pb blaster in the cylinders. With the radiator removed I grabbed my 36 mm socket and breaker bar and turned it over till it spun free.
Then I grabbed my compression tester for shits and giggles and the numbers were: #1 @ 115psi, #2 @ 20psi, #3 @ 10, #4 @15, #5 @ 20, #6 @ 55psi. You know its a bad sign when you fill the cooling system and water is pouring out of the tailpipe.
So basically the motor is toast. I will not pull the head and spend 2k on rebuilding it like I did with my b35 head on the 6er only to get a minimal performance gain. I will be swapping the motor out for something with more power/torque.
Here she is after a light wash and put on the lift.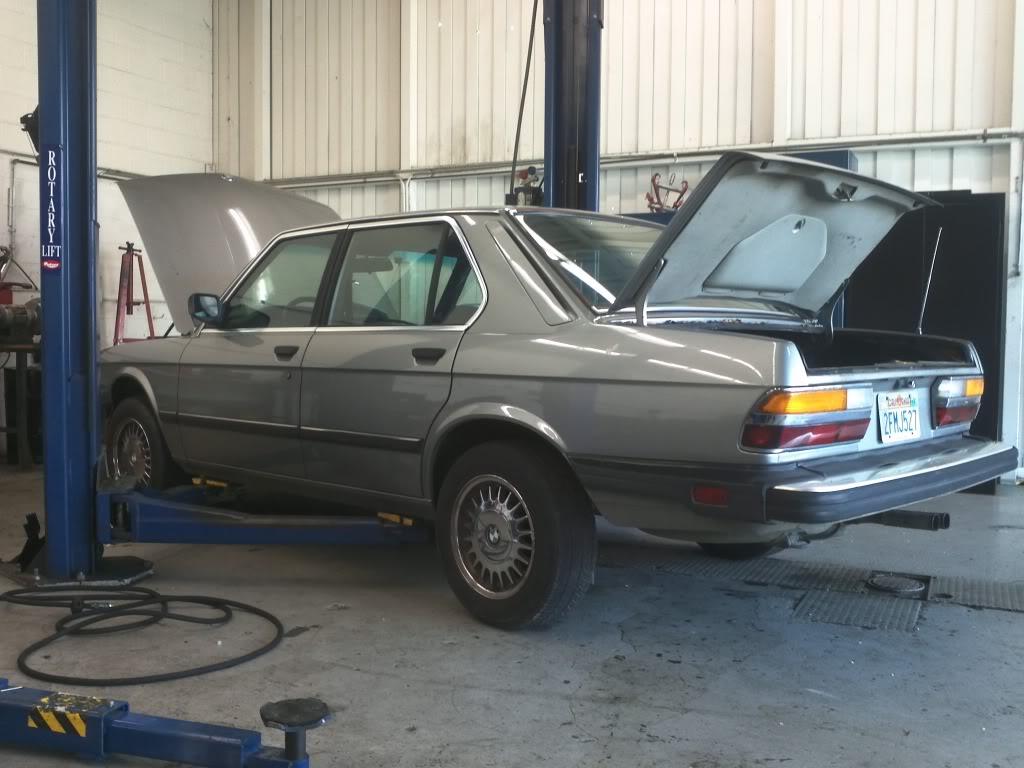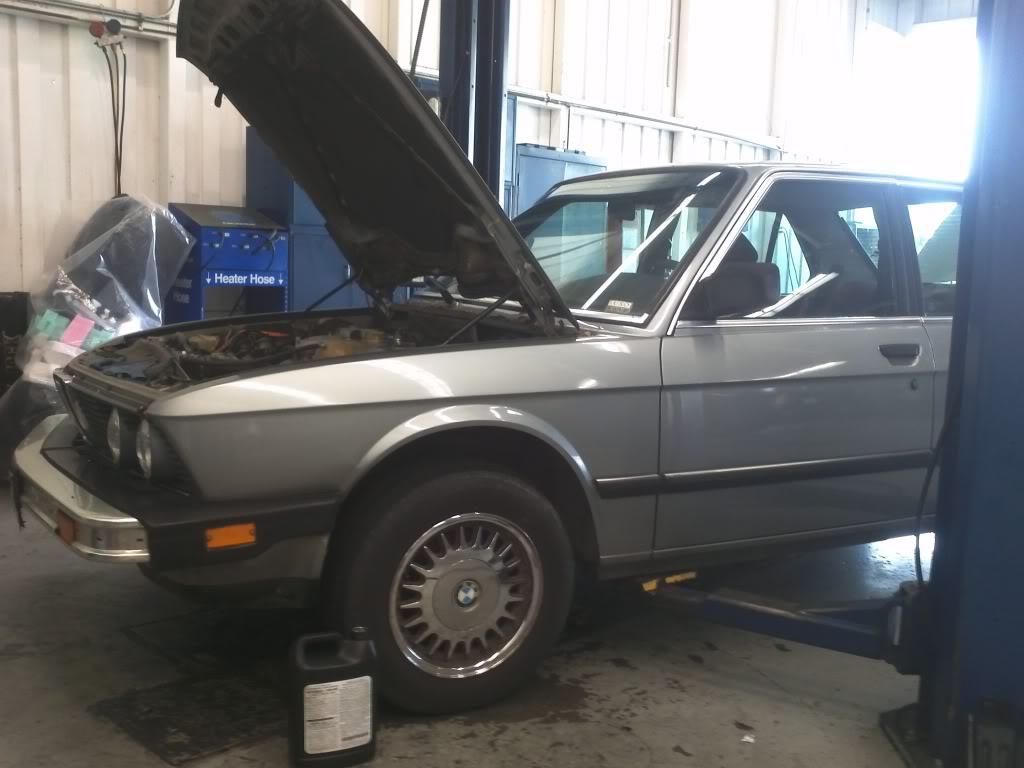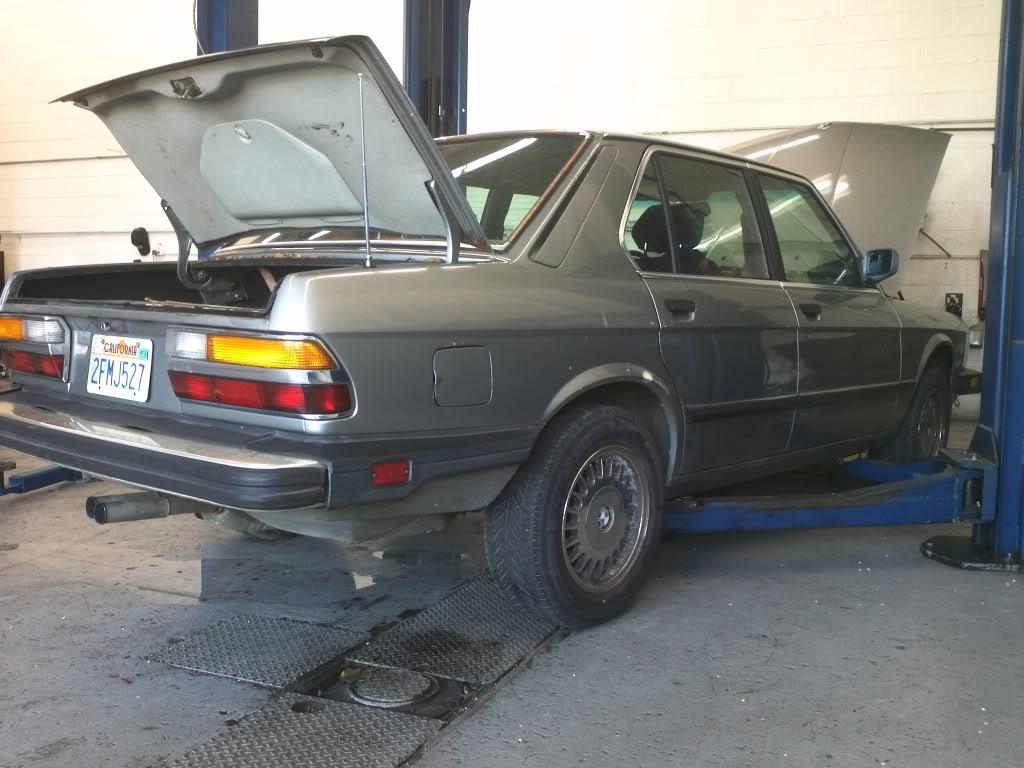 Notice the puddle under the rear of the car, that is from me filling the cooling system up.
The options I am tossing up are:
1- Junkyard M30b35 1.3 swap with m5/533 flywheel.
2- M106 turbo motor from a e23 745i
3- 1996-1999 e36 m3 s52 with an obd 1 swap.
4- LS1/T56.. LS2?
What would you do?
Yup. That's kinda like getting "a good deal" on a boat.
As for the OP's question, if the car is in good shape, you can get an engine for cheap, and you need a driver, just swap one in and drive it, or flip it for a few bucks. It sounds though you're open for a huge project; I'd steer toward the LS-powered monster, or maybe a BMW V8/6-speed, just for grins.

The shell of the car is in good shape. I could swap a b35 in it for $230 and call it a day. But im not really in need of another driver. I have 2 e28s running and one e24, 88 535 is a daily driver my 87 535 is a weekend 5er, and my 500 mile a year e24.
I see ever $1,000 in parts if parted correctly. But I really want to get out there on the track. The plan was to build my 87 535 to be my track car, but I have too much sentimental value into this thing since it came from me father who passed away 5-08.
I would think the LS swap would be easier. Plus the parts would probably be cheaper when being replaced. The bmw V8 would be nice, but bmw v8's are worse than american v8's when it comes to oil leaks.

Not necessarily, it could be cheap at around $230-300 for a m30b35 1.3 swap and be running.
I find that its what you expect out of the car that makes it get expensive. Being anal about stuff doesnt help either. I dont plan to go anal or be a perfectionist with this one.
But my driveline choice may be expensive, we will see.
I am tossing up more power vs reliability.
I love the reliability of the m30, so that may be my route.
The m106 motor complete with the turbo stuff is only $900 fron a guy at the shop across the street. Another $1200 gets me the miller 3.5 or 4in maf (Cant remember), miller war chip, miller injectors, miller adjustable FPR, Tial wastegate along with the custom flange made by miller to mount the wastegate, and 533 flywheel. So $2100 If I buy everything.
Motor and transmission were pulled this morning. Driveline out, rolling shell waiting on my decision of drivetrain.
After the compression test.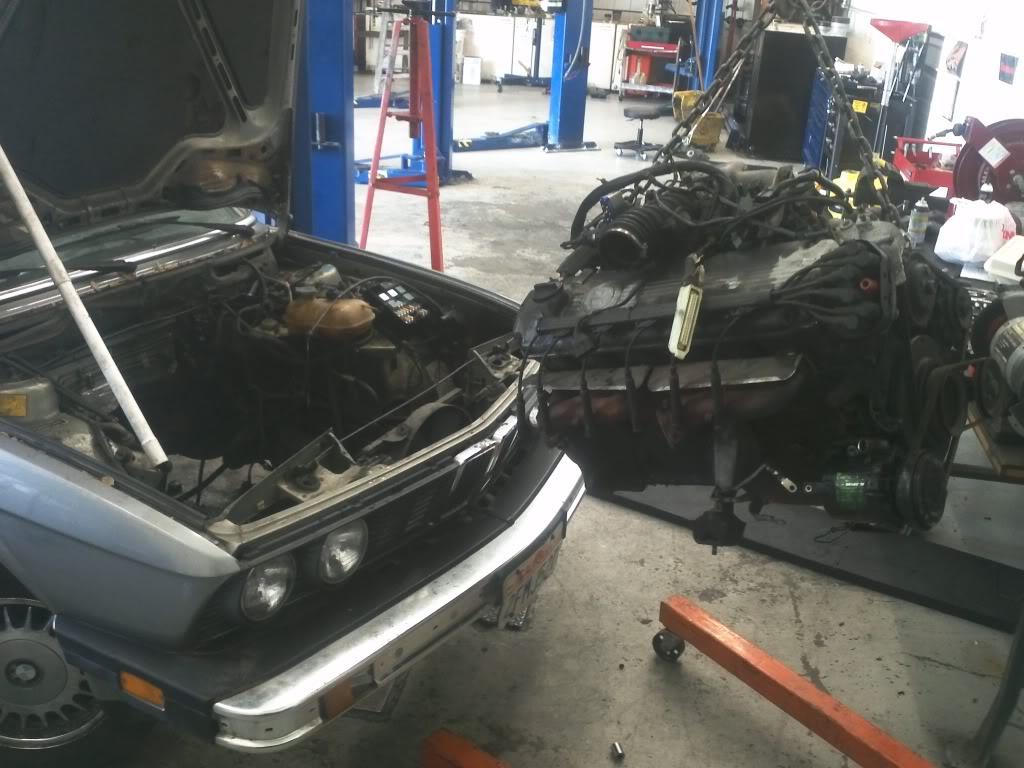 Motor out!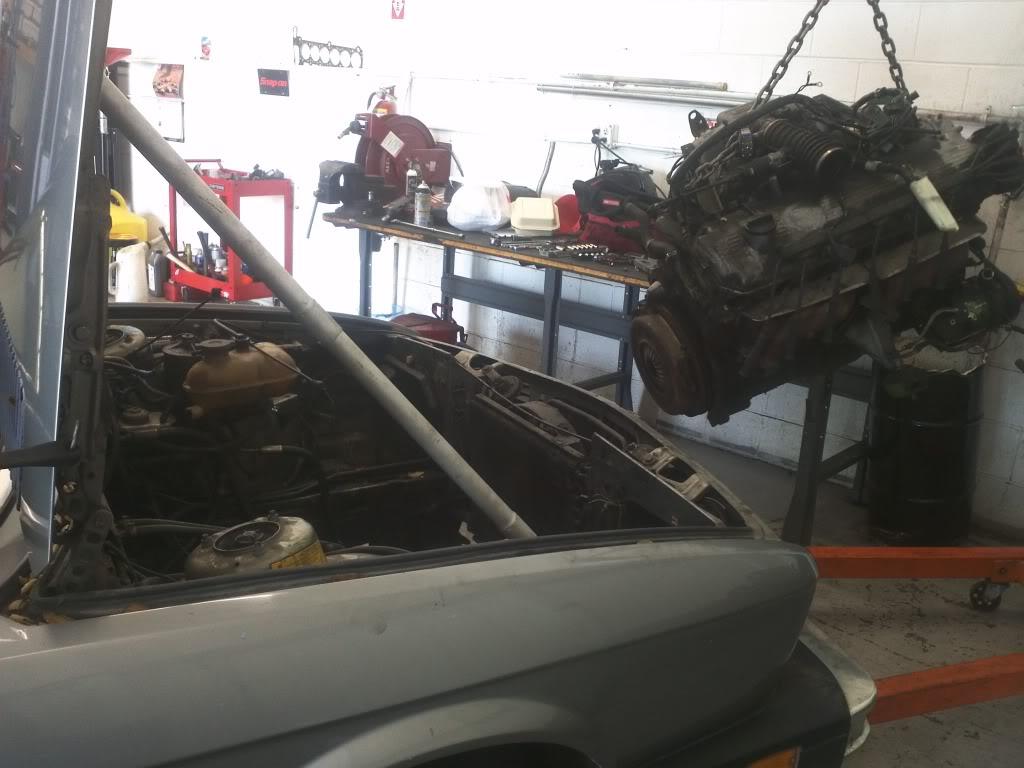 Notice my hood "service" position.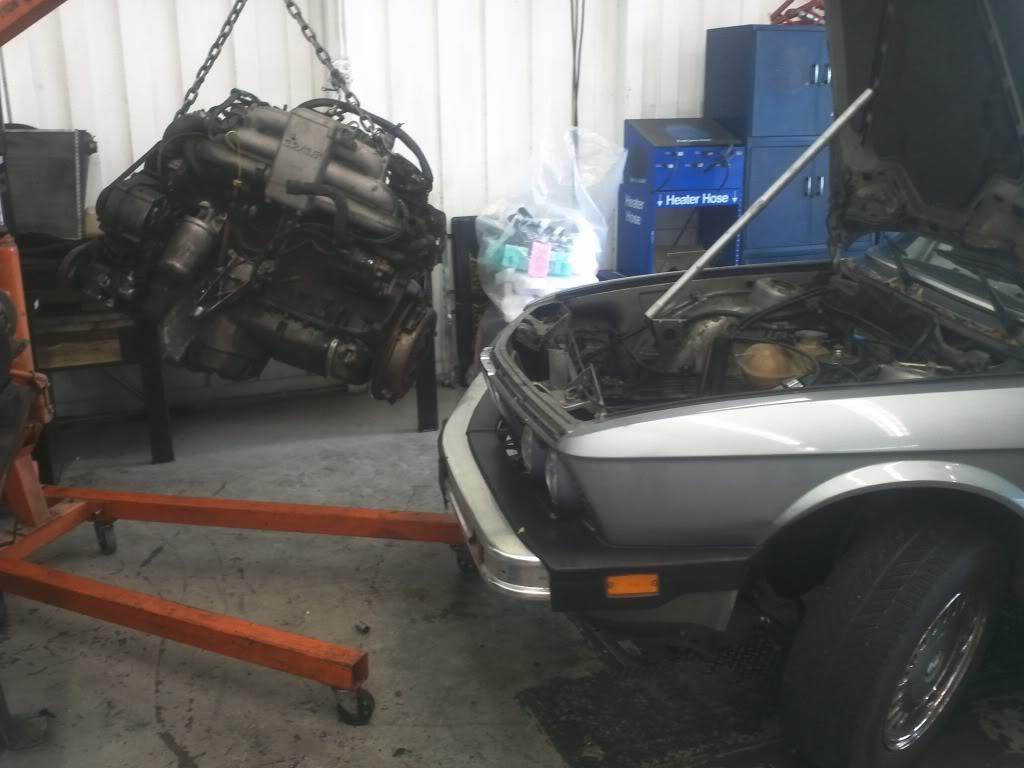 Another angle.
On to the cleaning of the engine bay. First to remove all the extra stuff that I will not need like a/c system and all excess parts/wireing. Then to degrease it and im thinking about having it sprayed, we will see how it cleans up.
Yes it is..

I am thinking that if I am going to stay m30, I might want to go boosted. So the M106 motor W/ turbo may be an option. The s52 would stay N/a, as with the ls1 (At least to start).
I have always wanted a boosted car, especially a badass e28.


That may be a bit much. But depending on the price..