DIYs
Home made CAI (Possibly better then Dinan). Pics and details inside by 540ig5
By diyauto
You must be logged in to rate content!
5 minute read

Home made CAI (Possibly better then Dinan). Pics and details inside.
Compliments of 540ig5 @ bimmerfest.com
4-30-2010
Four days ago I noticed that the rubber intake fitting that goes over the throttle body was ripped. To fix the issue I went down to my local performance shop to see if I can find a rubber/silicone coupling to fix the problem. While there I got to talking about a CAI and discovered that the shop had something I was looking for 3 years (I know it sounds too dramatic). It was a very high quality flex pipe. It was made with 3 layers of silicone and layers of nylon rope and metal coil. Really high quality stuff. Seeing this made me want to expand my project from fixing the ripped fitting to installing a full CAI, a real CAI, the kind I always envisioned, not the kind that mounts the filter under the hood. So with parts in hand I set off to undertake what I thought would be a relatively straight forward project.
The first surprise came when after taking off stock air box, the bumper and headlights. I think the word I'm looking for is shocked to describe the size, shape and general setup of the stock intake plumbing. Not only was the intake hole tiny, it faced towards the rear of the car and sucked in air right in front of the auxiliary fan. (So if the fan is on, it basically sucks air out of the intake.) I guess it was all made that way to make the 4.4L V8 quiet enough for soccer moms, but for me it was horrible. See pictures below.
Then using the flex pipe and an Autozone cone filter I went to work. For a rather large sedan, it's surprising how very very little room there is under the hood for any kind of modifications. There is literally just 1 or 2 millimeters of extra space for components (sometimes zero). I had to fight through the project the entire way. Starting from making sure the fan blades don't hit the MAF/Intake piping, to going crazy trying to fit the flex pipe between the stupid secondary air pump, the bumper and my fog lights, to finally finding a suitable place for the filter. It took me a total of 8 hours to put anything together, but man am I glad I did it. The car sounds absolutely amazing. I will try to post a sound bite later.
Anyways, enough talk, here are all the pics.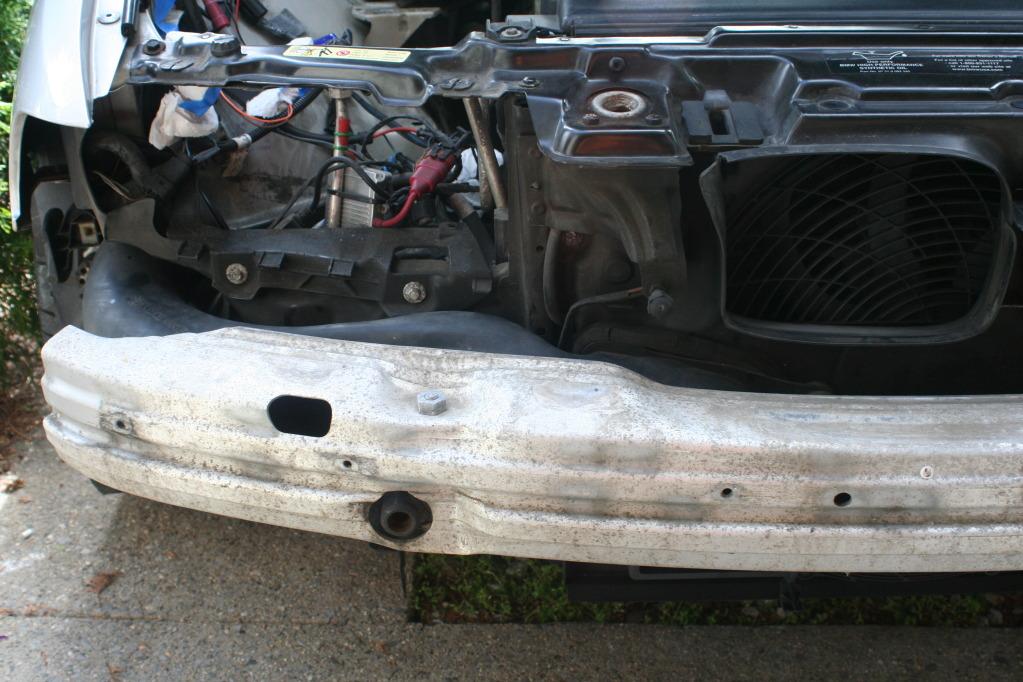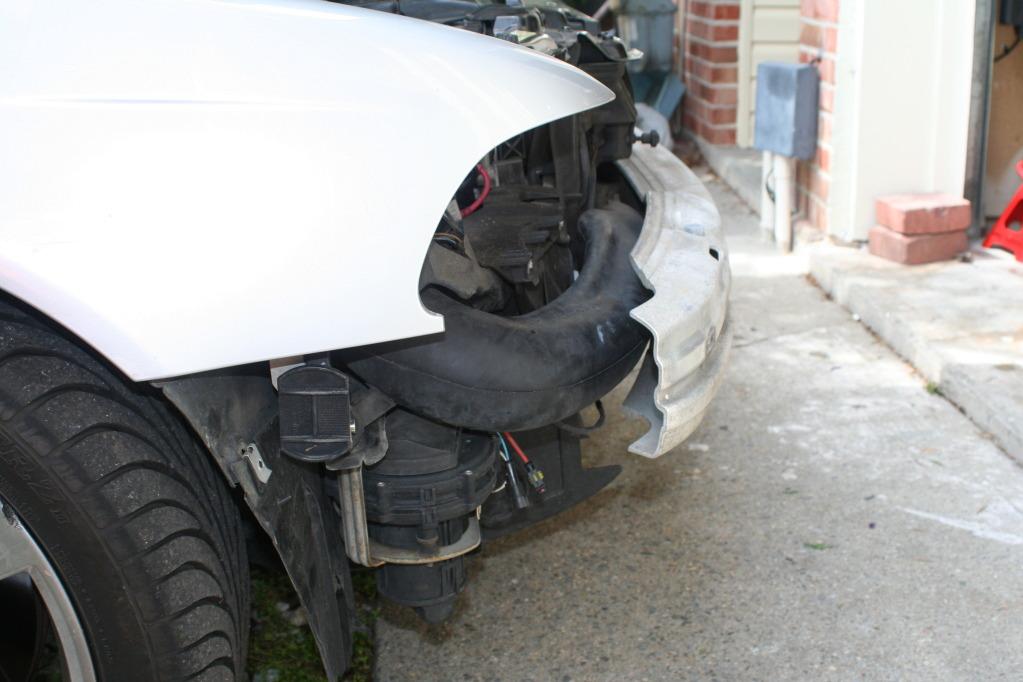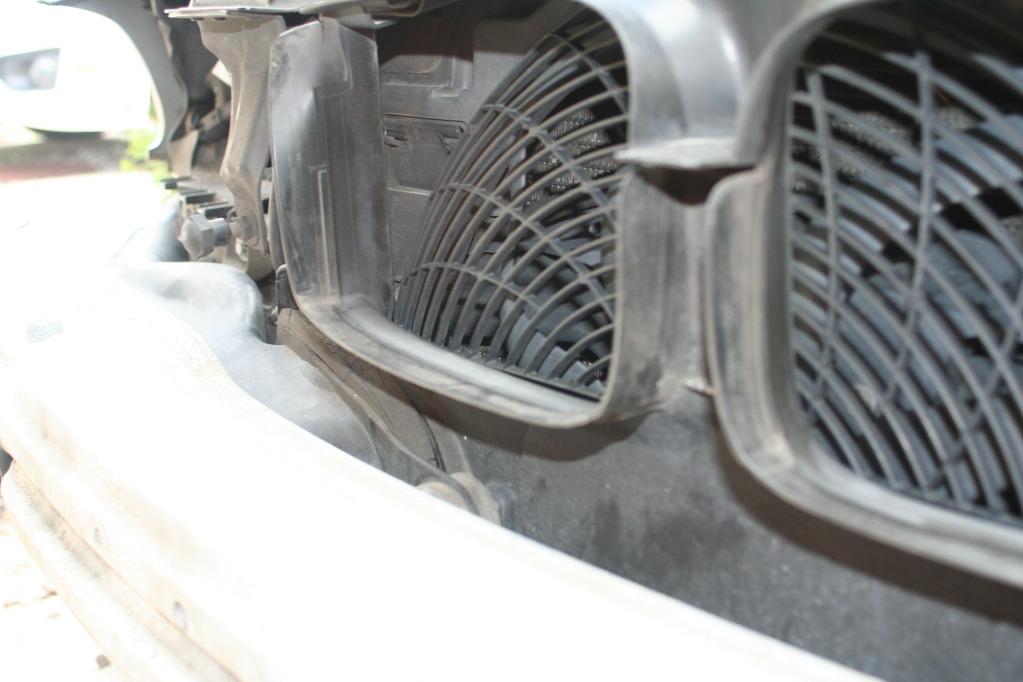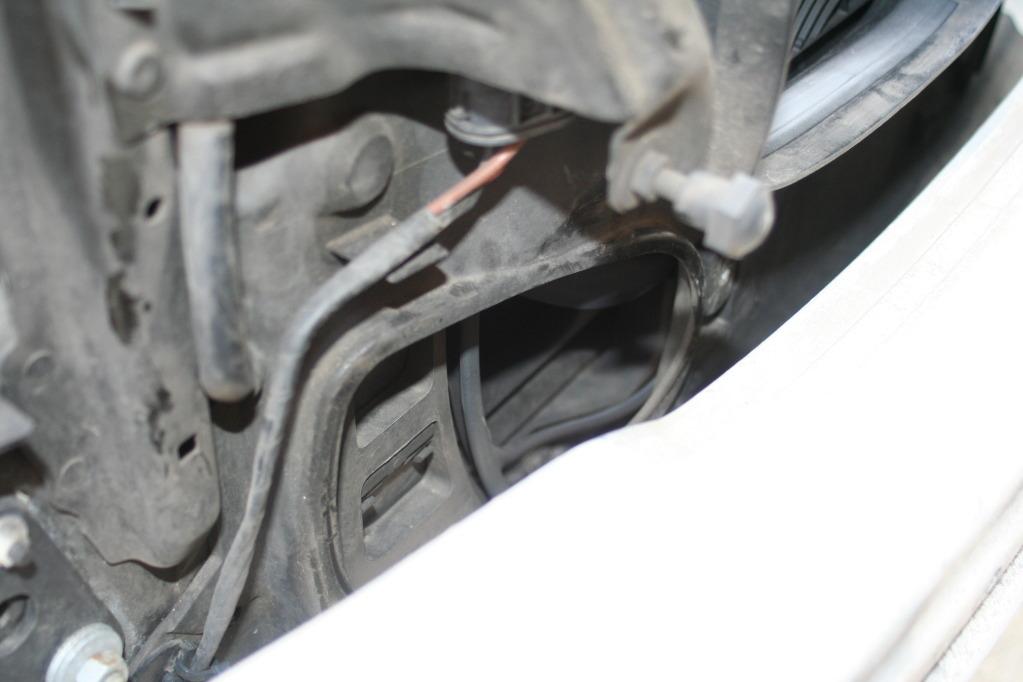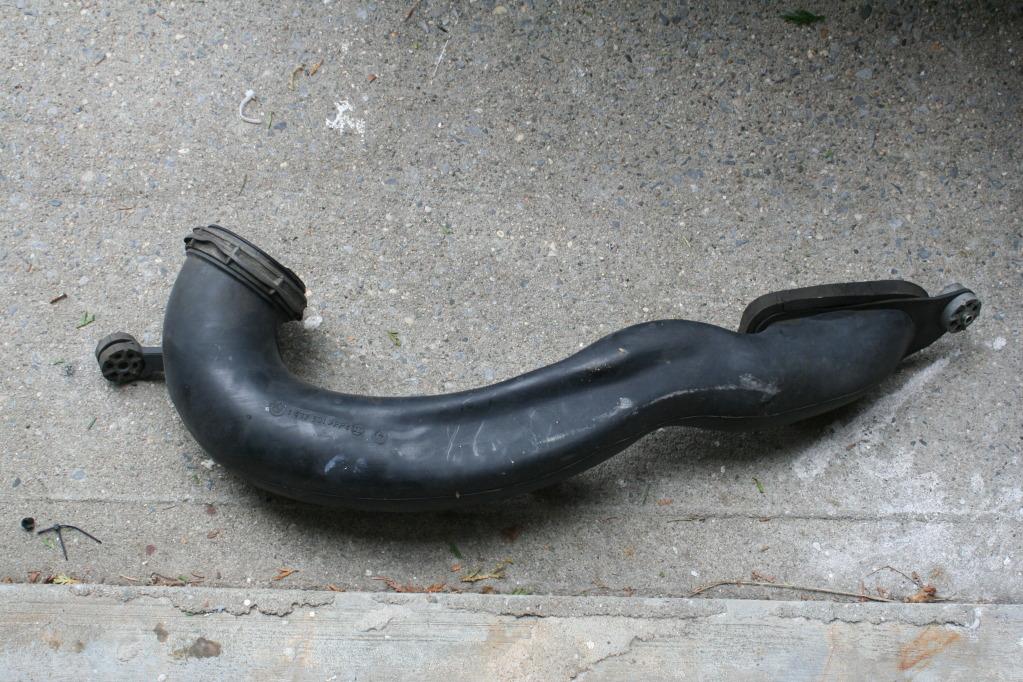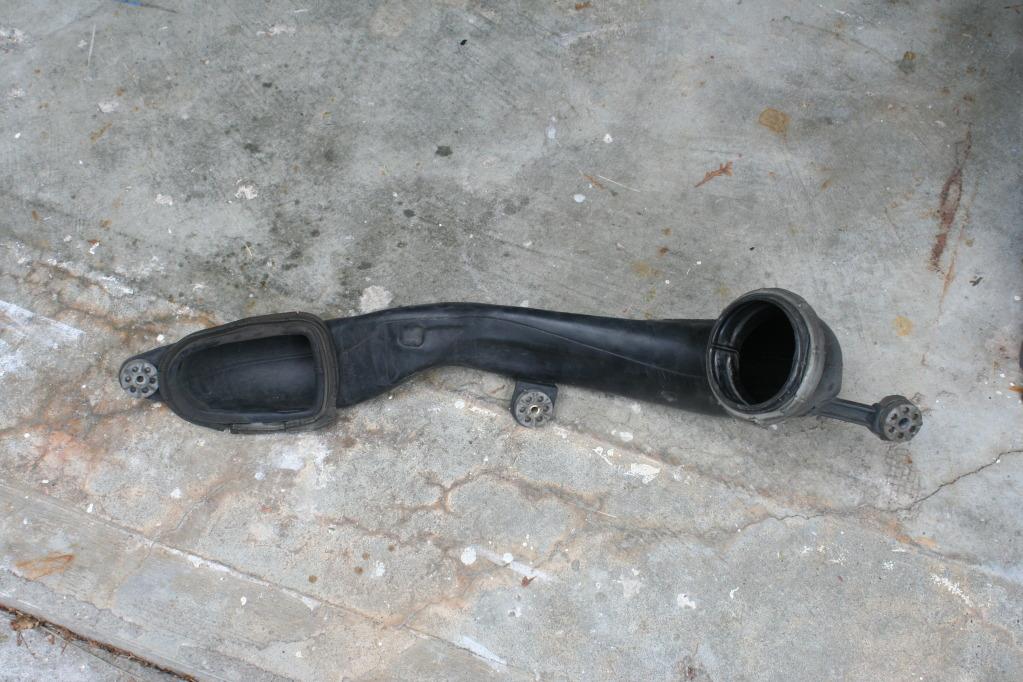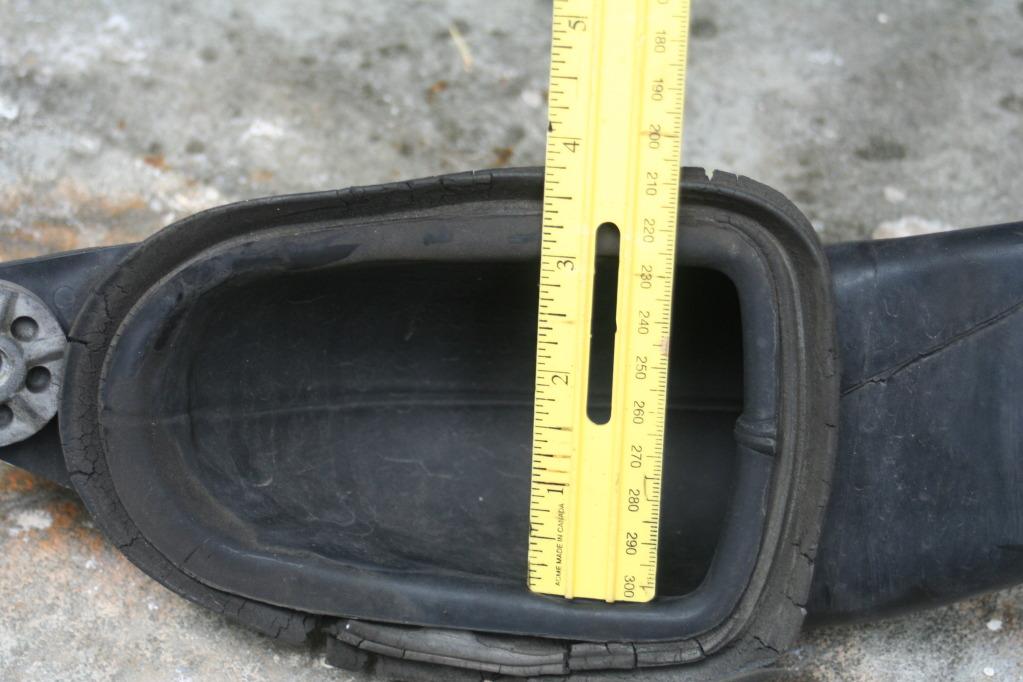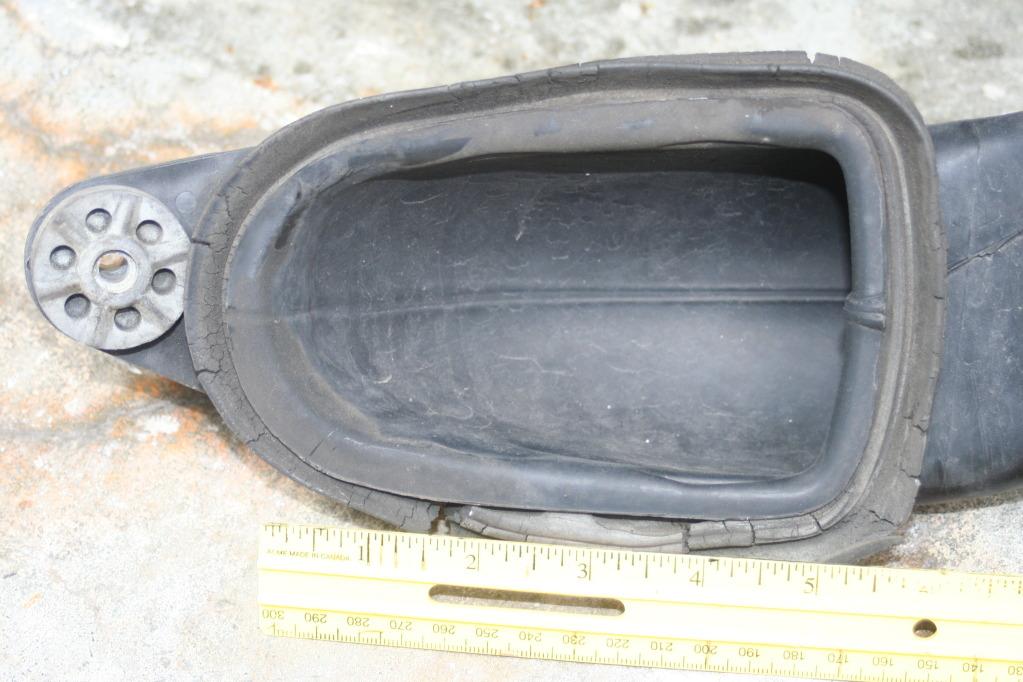 CAI Pis. (Don't mind the bumper, had a run in with a big rock while playing in the snow)