Front Lower Control Arm Replacement
Vehicle: 2001 BMW 740IL
Parts Needed:
Left front lower control arm
#3112-1-141-723
Right Front Control Arm
#3112-1-141-724
Tools Needed:
Jack
Jack stands
Wheel chocks
Breaker bar
17mm socket
By diyauto
First things first, Jack up the car.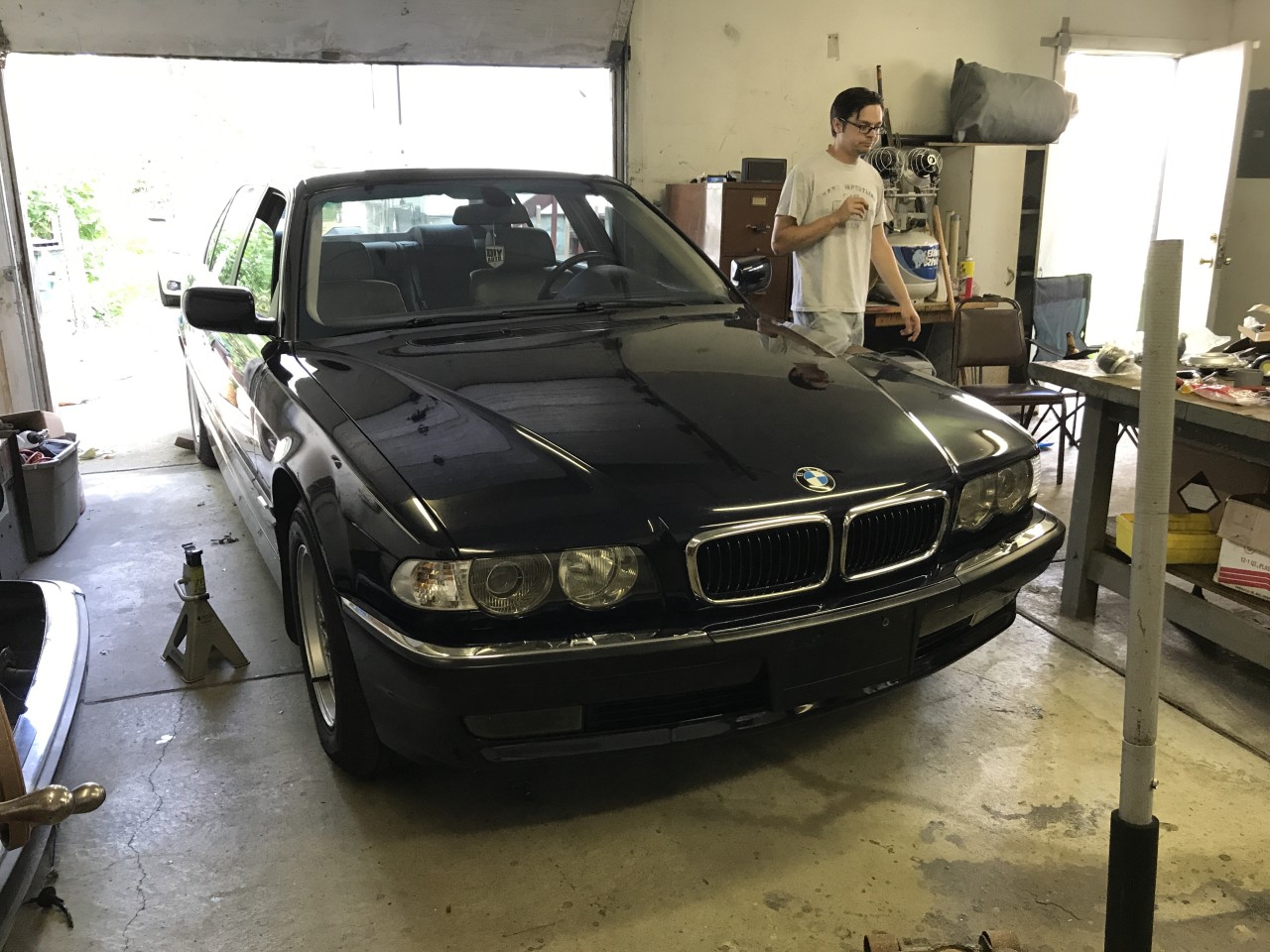 Remove the wheel lug covers and remove the wheels with a 17mm socket and breaker bar.
The control arm fits into the body with a 21mm bolt. I didn't have a 21mm wrench but a 13/16" one worked.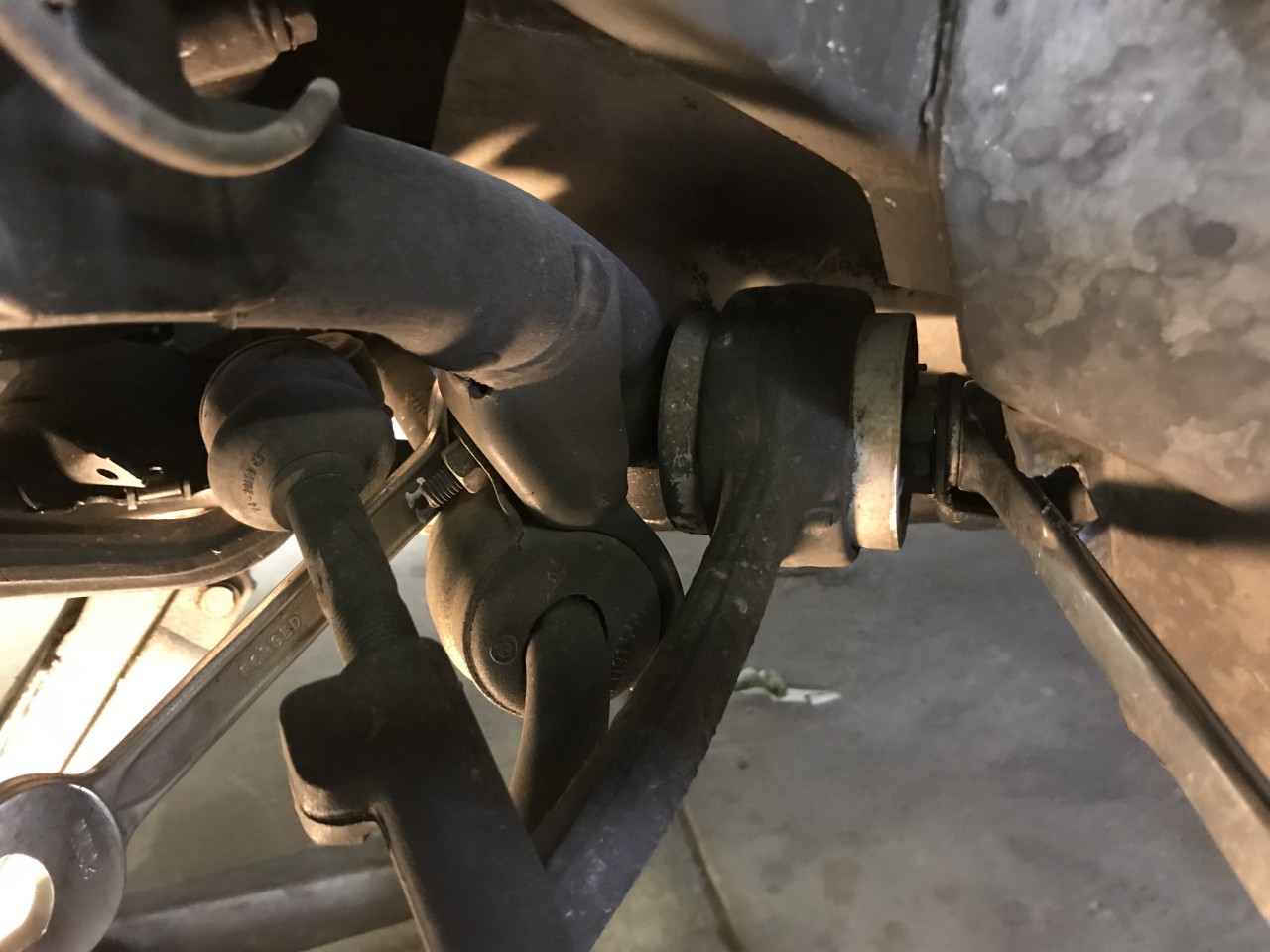 You have to turn the wheel all the way to the right to get the bolt out.