Builds
E-85 555 buildup- drag race by Jim Weise
By diyauto
You must be logged in to rate content!
3 minute(s) of a 44 minute read
E-85 555 buildup- drag race
Compliments of Jim Weise @ v8buick.com
11-12-2010
Today the pistons for very first TSP "Triple Nickel" (555ci) came in.
I had to chuckle.. even to a guy like me who is used to working with the "coffee can" size .038 over 455 pistons, these things are big.. (4.500 bore for the new TA block).
Here's my new piston..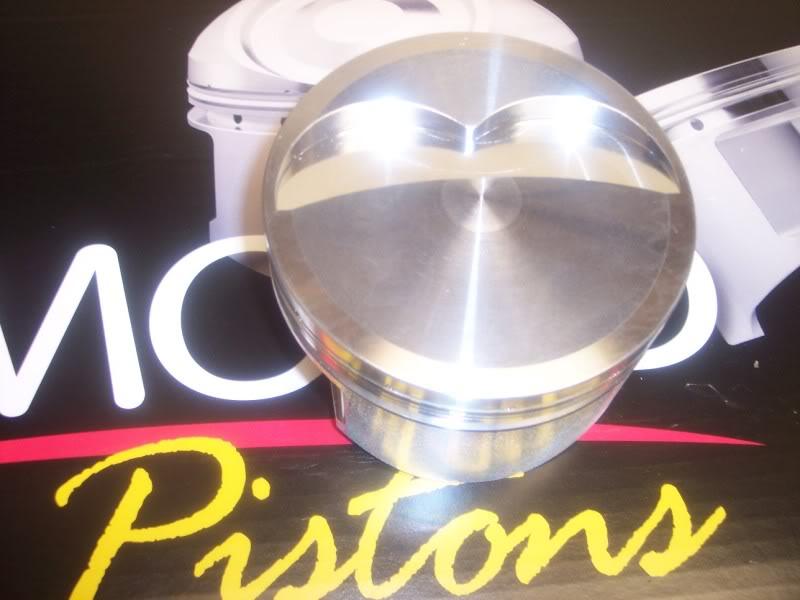 Compared to a stock 455 cast piston..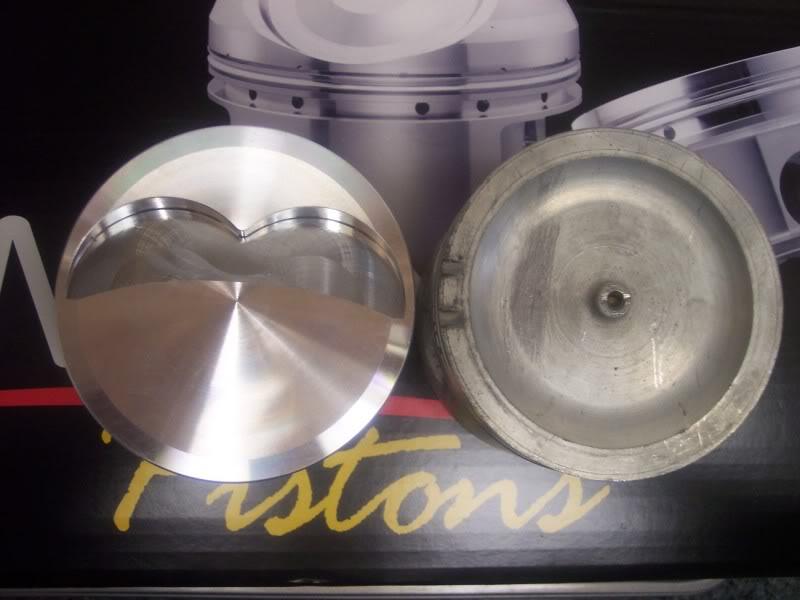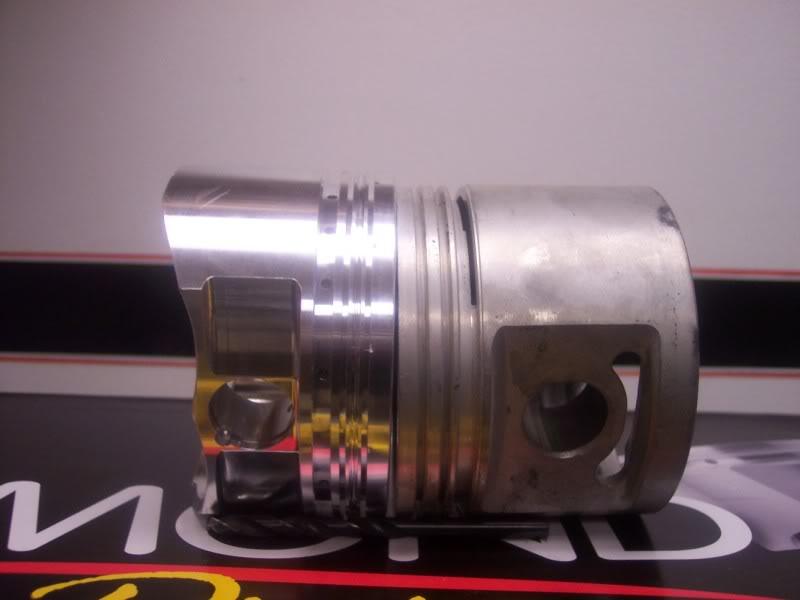 And to my 470 Diamond piston.. Note the thickness of the top at the outside of the valve reliefs.. The exact same symmetrical relief program was used on both of these pistons, since all my stuff is set up to clear 2.260 diameter intake valve. The dish in the 470 piston makes them look different, but they are the same.
Lots more material outside the relief is an easy tell for how much bigger they are.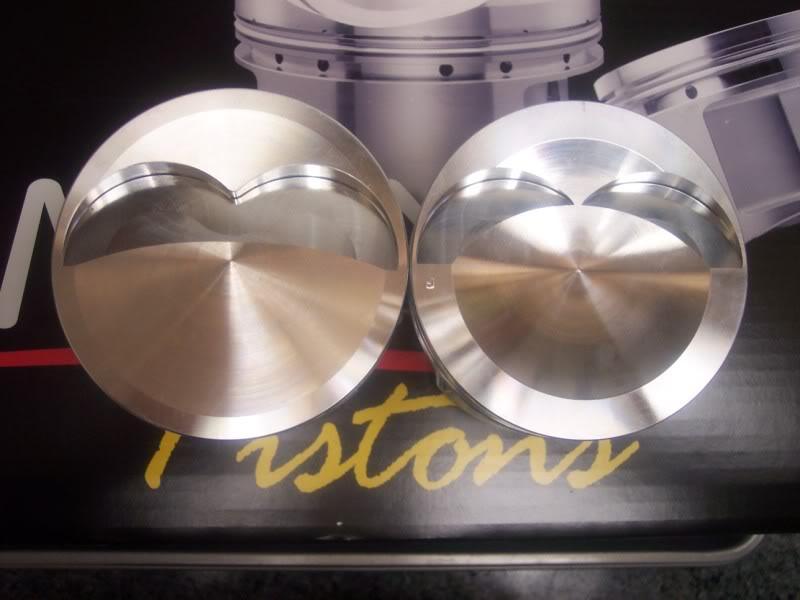 This first set is for a NA race motor, to be fueled on E-85, so compression was held to 12.75-1, with the customer's 66 CC heads. This required an ever so slight dish in the piston top.
Lateral gas ports and the very slight dish are evident here.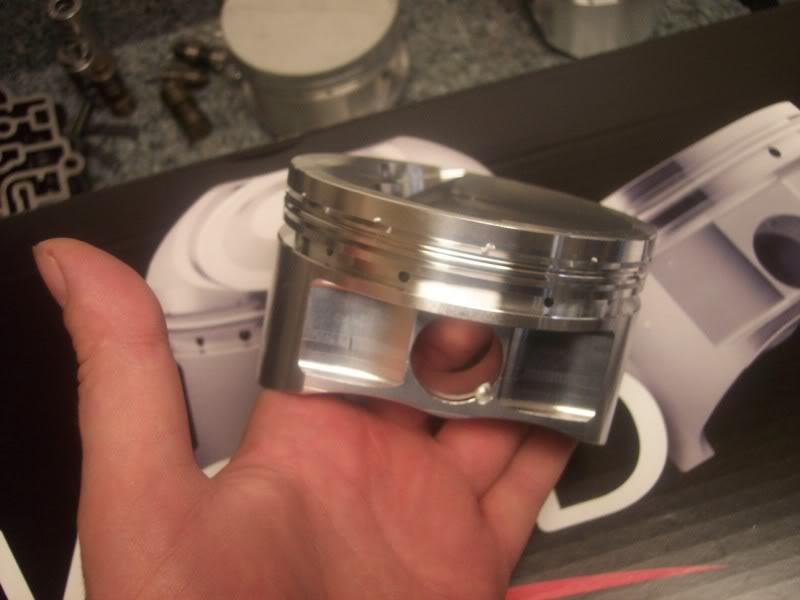 Since this will be an often used bracket motor, and not a "twice a year raced" piece, keeping sufficent skirt on the piston is key for low piston rock and good ring seal, over a long period of time. If you spend 15K on a shortblock, you don't expect to take it apart every year.. and those very short skirt pistons we used to use with 7" rods in the iron strokers were hell on the cylinder walls.
At 630 grams, this piston is a nice compromise in skirt length vs weight, in my opinion.
You can see it's not all that much shorter than the 470 combo piston, and uses the same rod length and pin diameter. The difference of course is due to the longer stroke of the new motor, somewhat offset by a true 10.570 deck height.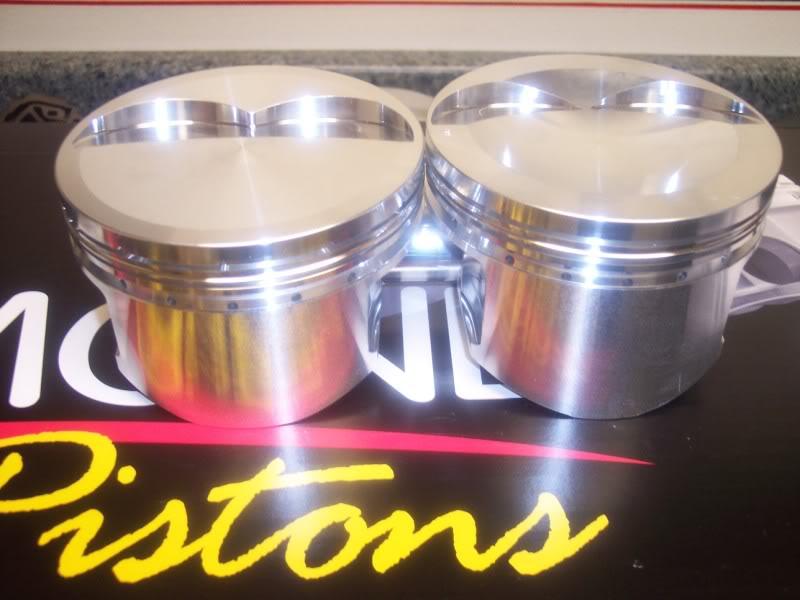 I love cool new parts.. makes the job interesting.
JW