Builds
Twin Turbo Skylark 350 Progress by sean Buick 76
By diyauto
You must be logged in to rate content!
4 minute(s) of a 135 minute read
Twin Turbo Skylark 350 Progress
Compliments of sean Buick 76 @ www.v8buick.com
9-25-2012
The twin turbo Skylark is coming together! This car was a mess when I got it for $1500. I should have bought a $8,000 car and re-done it but hindsight is 20/20. We added new quarters, a front lip off another car, etc etc. Mark Burton put SO many hours into this car and it shows!
I had a HUGE holdup waiting for the paint shop to paint it. Eventually I just pulled the car out and going to get it on the road first then deal with pant. The colour will be 1970 GM Shadow grey, what a nice paint it is! Leanne my better half picked it out off a car at a car show. For now the primer will do, I will make the car earn a paint job by pulling a wheely!
Ignore the rear bumper, I have a re-chromed one to swap on.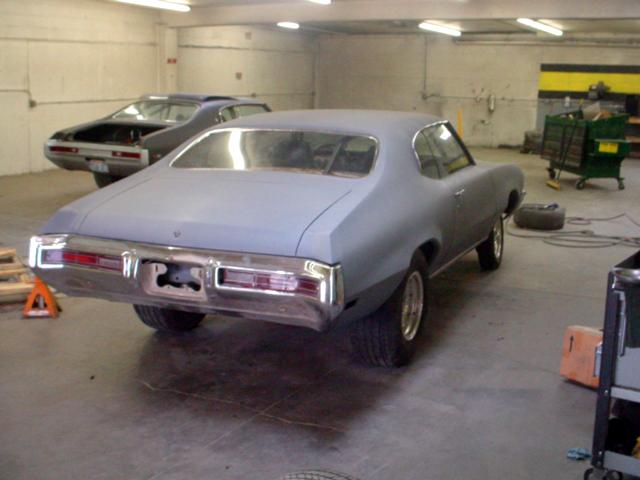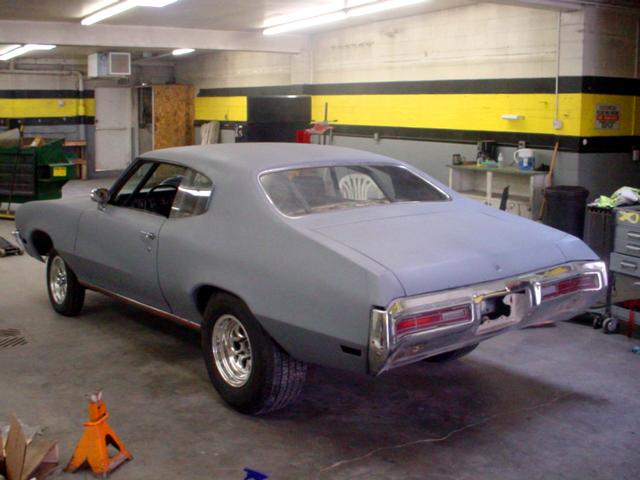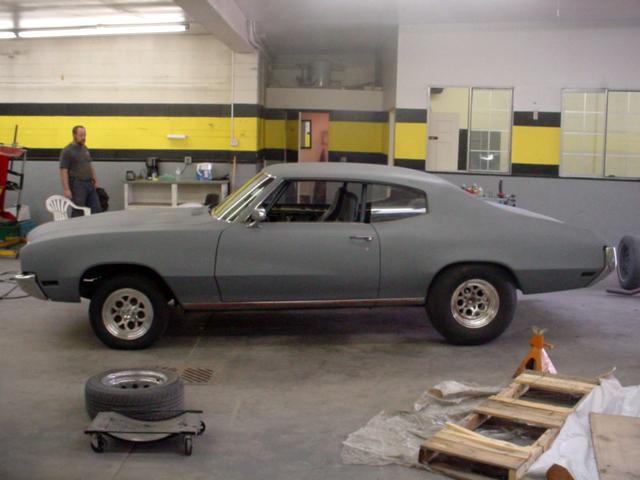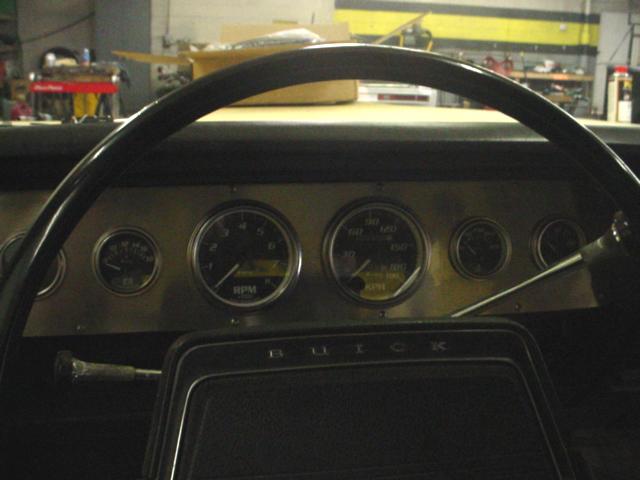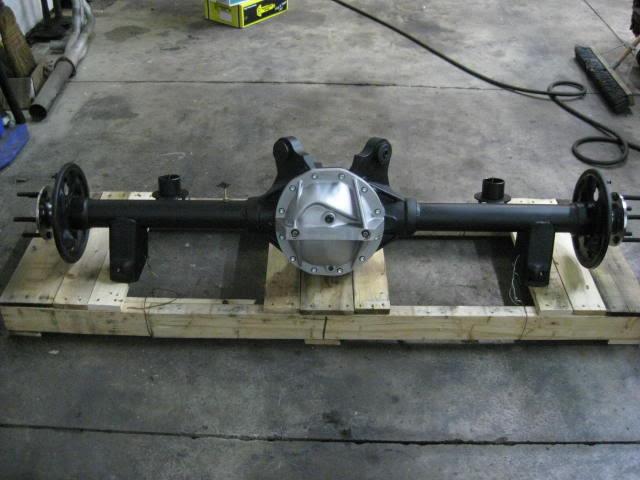 I will look in my fridge and see what is around for 350 recipes!
I came up with a nice little 355 cubic inch engine. It made 398 HP at 5600 RPM with a Poston 114 cam. I have since added better rods, better pistons, better ported heads from Sonny Seal (they ran low 11s NA with high compression), better single plane intake so it should be about 30+ HP more. I am using custom tube headers from Burton machine, T3/T4 hybrid turbos with dual 3 exhaust. The camshaft is a mild street cam (Poston 114), later I will add a custom roller cam. I will add engine pics once it is ready!
These are custom made Hershe rods that should be safe to about 850 HP with my nice light pistons, I save about 100 grams EACH vs stock: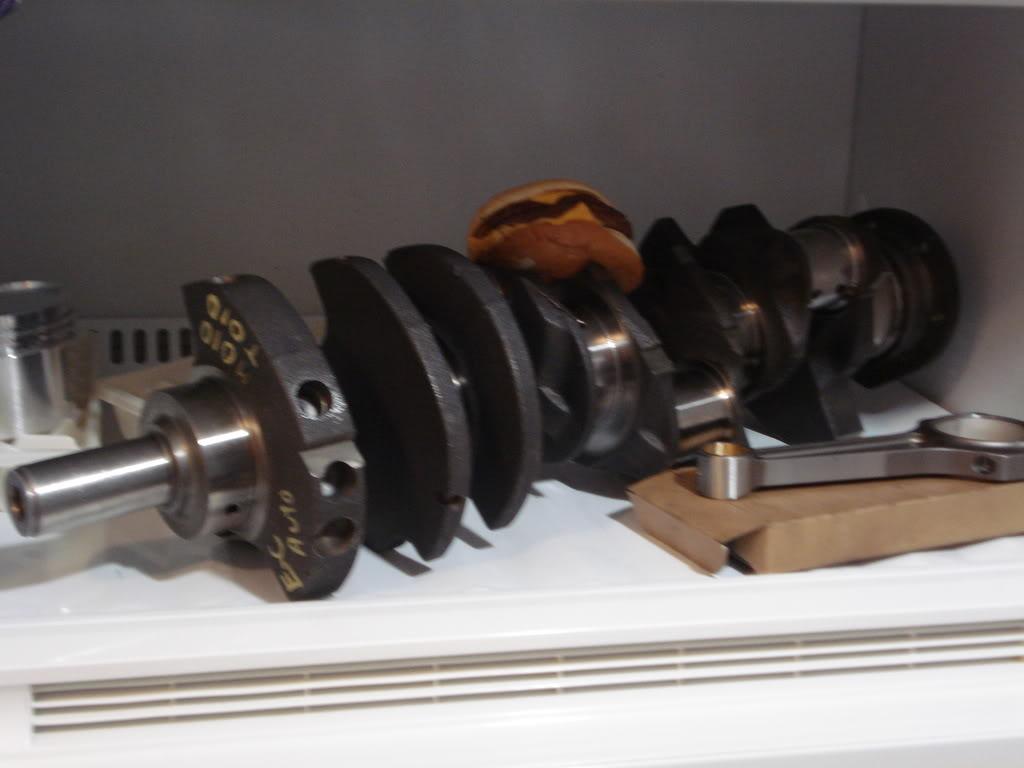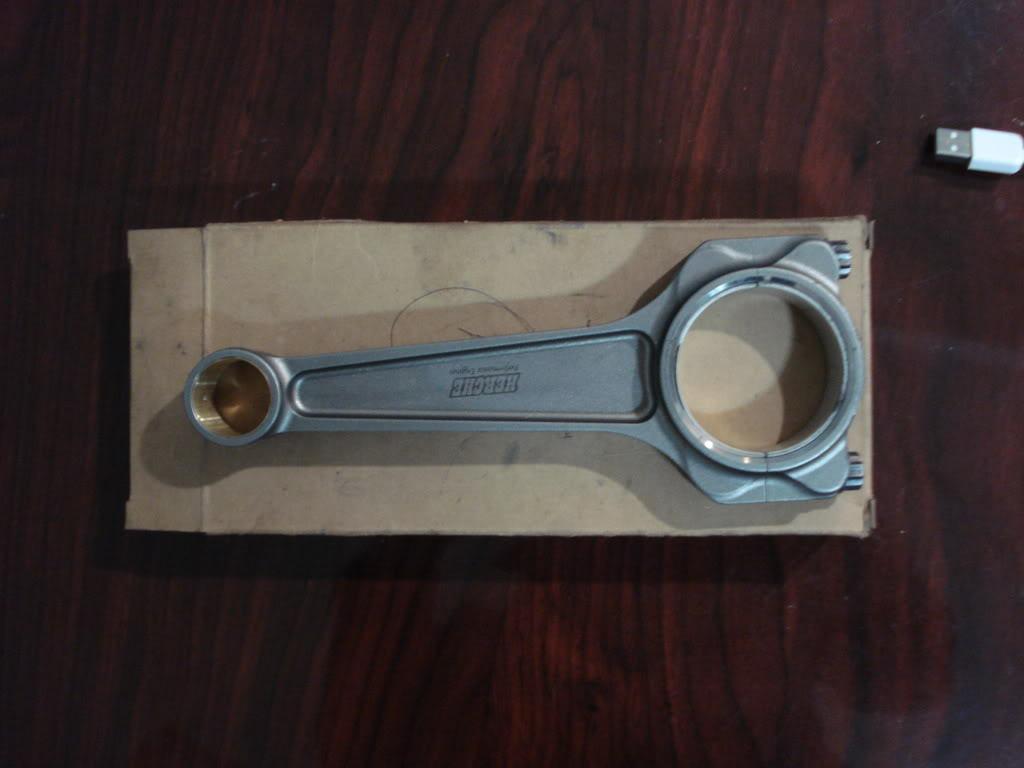 Diamond custom pistons put me at 8.5:1 They are 555 grams, that is about 150 grams lighter than stock! Times that by 8! That is a lot less stress on the crank and rods!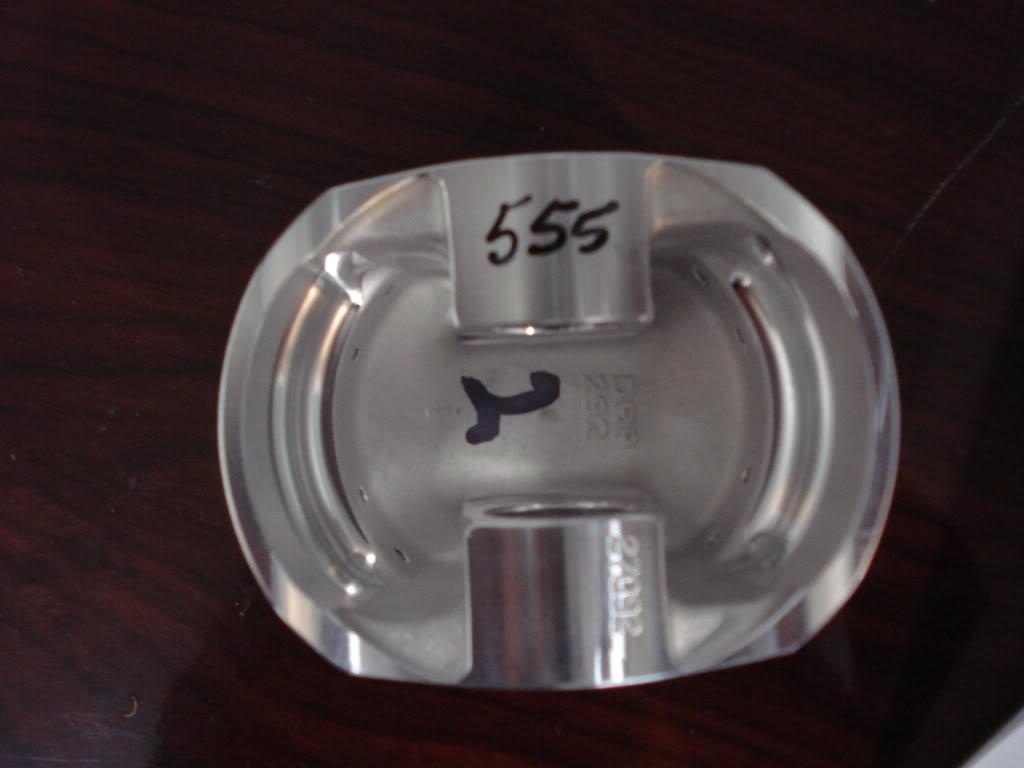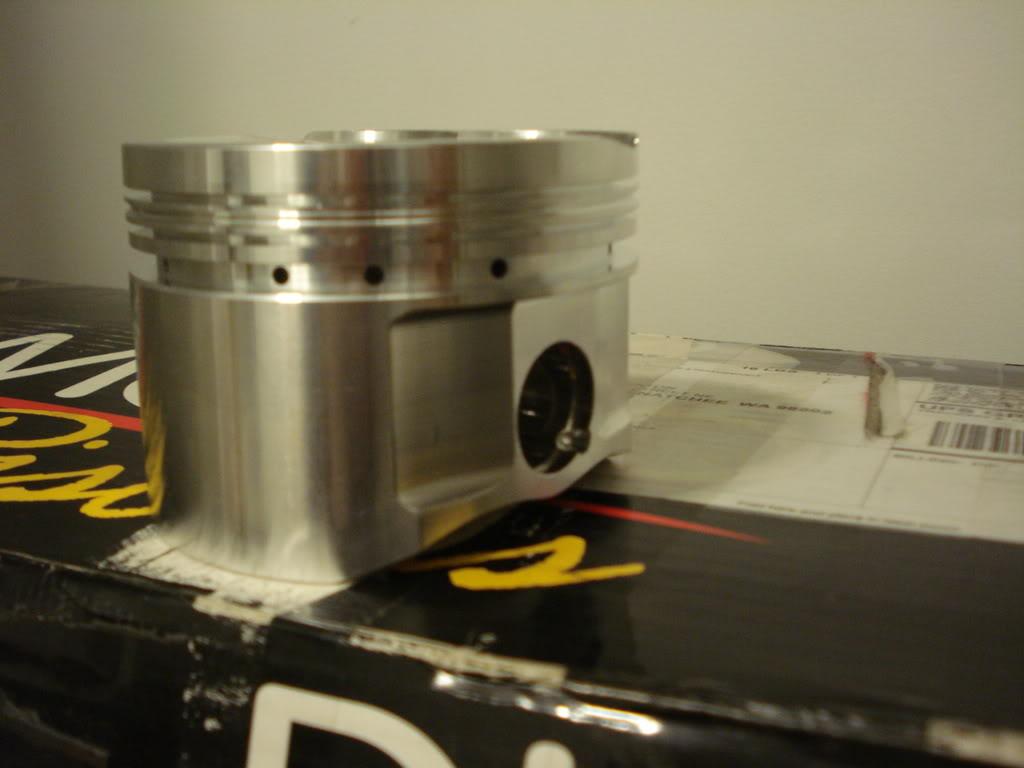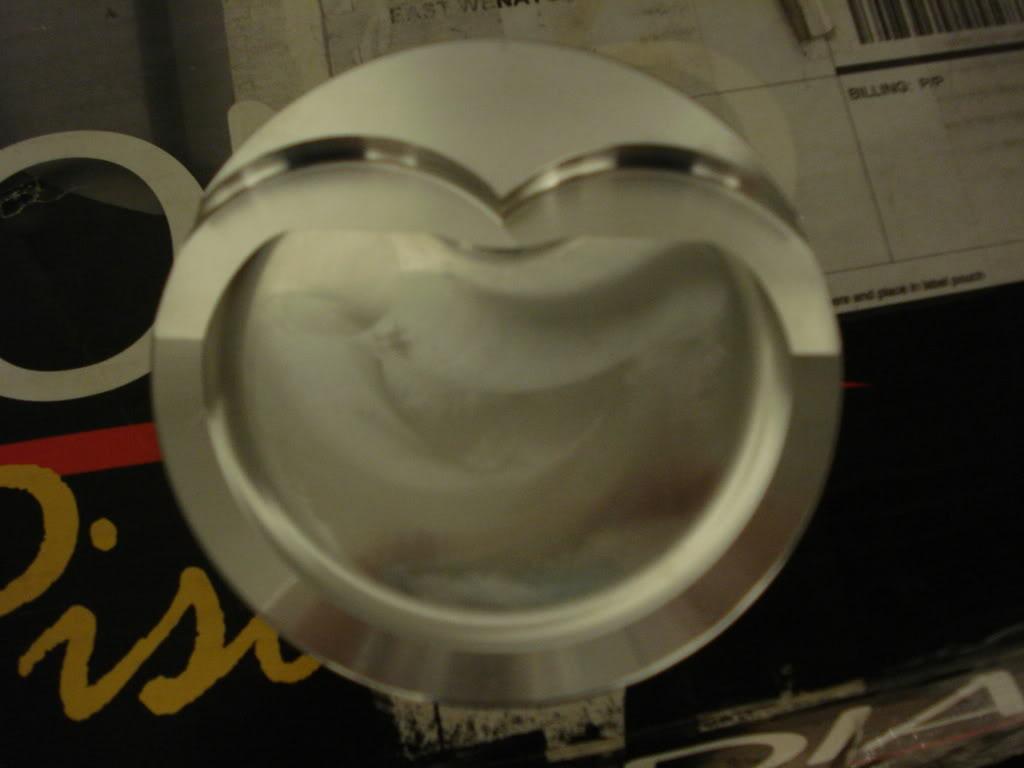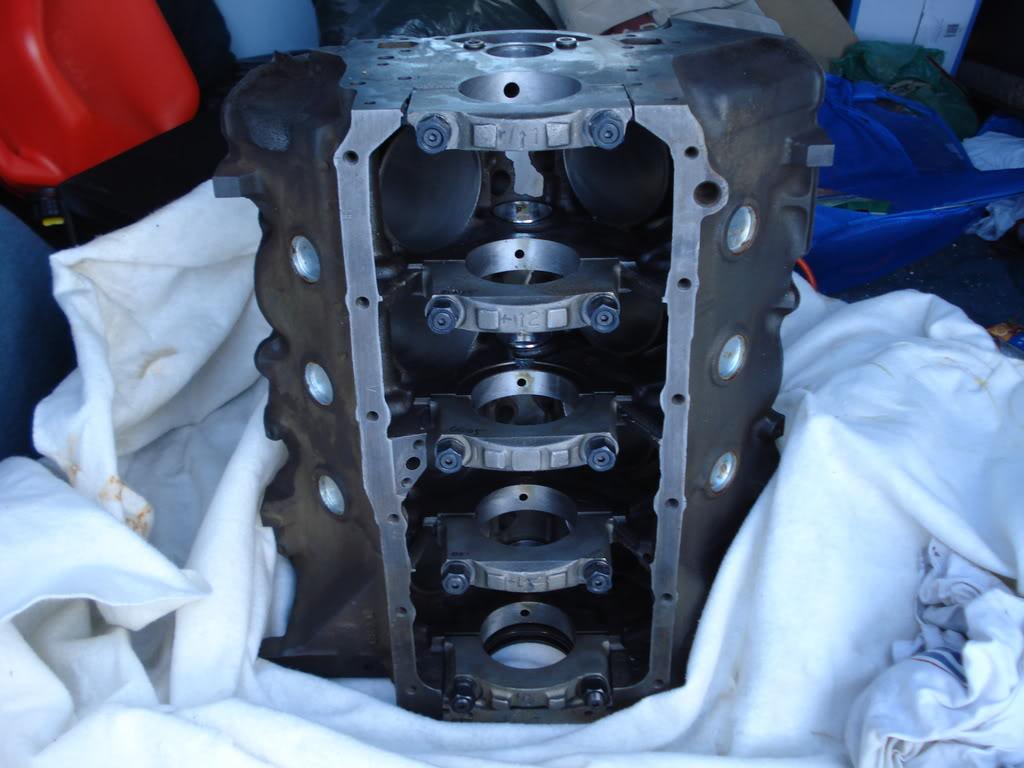 The interior is almost done, it features camaro bucket seats, new black carpet, replaced the dashpad (thanks Cole), custom gauges etc. Notice the custom 6 point roll cage really matches the lines of the car!
I am really happy with how it turned out!