Builds
800 RWHP Boost Only Wagon with 3.3L Blower by Adianaty
By diyauto
You must be logged in to rate content!
4 minute(s) of a 8 minute read
800 RWHP Boost Only Wagon with 3.3L Blower
Compliments of Adianaty @ ctsvowners.com
8-31-2014
After going to SEMA last year, I decided I was going to make my wagon able of 800rwhp on boost only. I looked at turbos and though I know it would have made a crap ton of power, I didn't like the idea of losing the instant torque that I had come to love from the V. At that point, my car wasn't a slouch making ~680 rwhp with the typical bolt ons and the dyno curve below.
BEFORE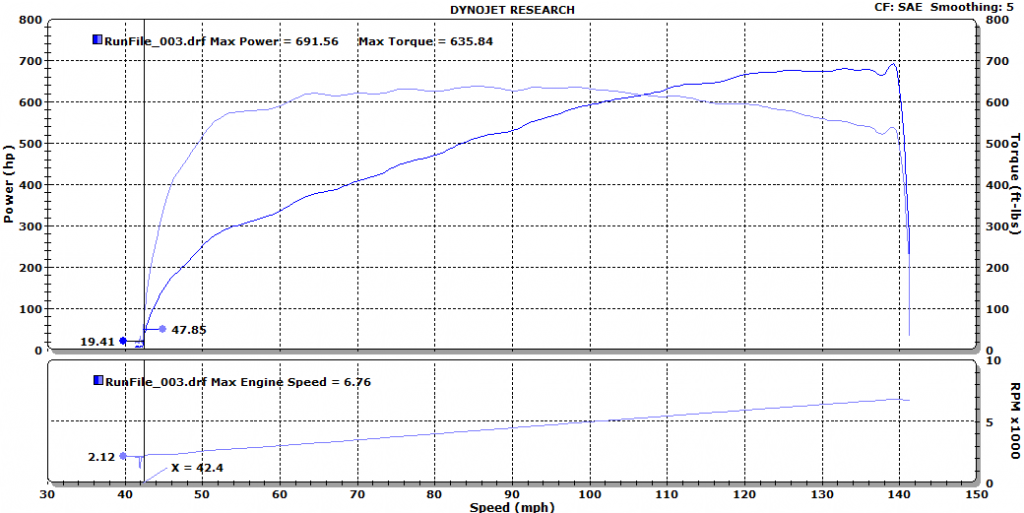 I felt if I was to take the plunge I would need to do something to give it a real kick in the ass. In came the the Lysholm 3.3L, ported TFS heads from Tony Mamo, and E85 compliments of Dsteck's flex fuel kit and Squash. I think the results kind of speak for themselves. I got a few things I still want to do to her to get it perfect but I must say that I'm pretty happy with how it finally all turned out.
AFTER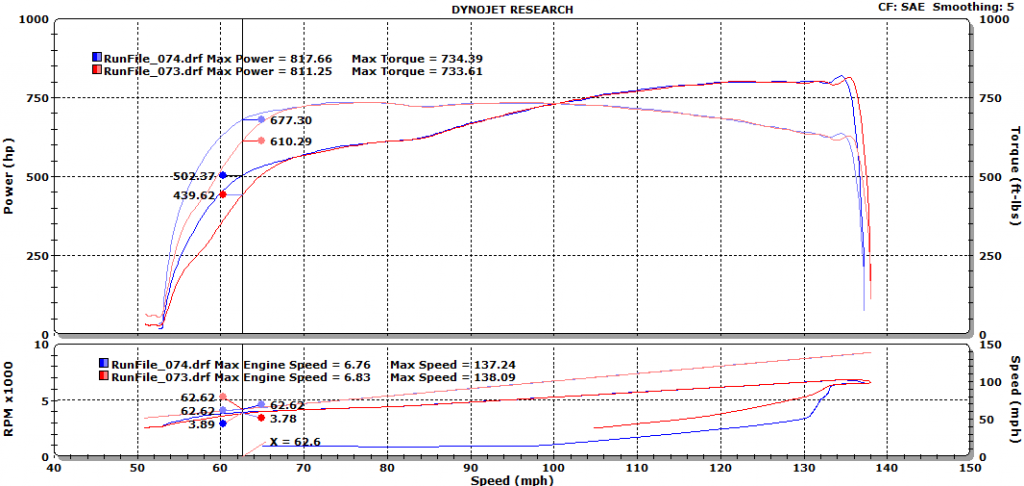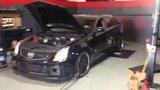 Sorry for the crap video but I was dynoing the car so one of the guys at the shop happened to get this on their phone and the video was the furthest thing from my mind.
The setup on my car is:
-Stock bore and stock crank with molnar rods and Wiseco forged pistons
- Auto trans
TFS 255's ported by Tony Mamo
BTR 2 PD cam
102 TB
Flex fuel kit with a Squash System
ID 1300's
SW 2 headers through stock mufflers
Lysholm 3.3 with a 9.5 lower and 4 upper making about 20psi
E85 from the pump so closer to E80
Here is what I learned. E85 is some great stuff. The TFS heads work especially well when ported. I previously had ported LSA's that made the "Before" power above and the TFS made between 30 to 40hp over them at this power level. I ended up tuning the car myself so there is a ton I learned from that and I might save that for another thread. If I was to do it all over again, I would have gone big bore and stock stroke with no more than 10:1 CR and a bigger cam. With that kind of setup there would probably be another 100hp in it, but I had too many trade-offs in my mind during this build to have had the clarity to do that. Manny clearly has it figured out...
Most importantly, I wanted to especially thank the guys at Speed Addicts (Chris and Chino), Adrian, Tony Mamo, and Anil for helping out along the way. Also wanted to say thanks for the tips on the tune to both Dave Steck and James Short. Wish one of them were close to me since they are clearly at the top of their game. Can't forget to thank all of the cunts on this site since you offer some serious motivation. A lot of exceptionally fast cars all driven by a group of great owners which truly makes being a part of it special.
Track times to come in the fall for sure