BLACK BETTY BUILD by Salsbury1
By diyauto
You must be logged in to rate content!
BLACK BETTY BUILD
Compliments of Salsbury1 @ ctsvowners.com
8-22-2014
2014 Cts V
wagon
I want to first thank FUTRAL MOTORSPORTS IN WALKER LOUISIANA AND BEN @ WEAPON X MOTORSPORTS. These two helped me tremendously with my build. This will be a long post so please be patient.
This project started well over a year ago when I bought a 2011 silver v sedan. Like most it wasn't long and I had the itch to go faster. I contacted FMS for ideas on what would be the best route to take. We settled on a first round of mods and like most waited until Ben was having sales on items and started piecing everything together. Several months went by and FMS had turned out a couple of the V's since we last talked and they kept me updated on what was working and what wasn't. Finally end of last year I had the parts to start round 1 and decided to wait till after TX2k to do build. Went to 2k and met grocery getter ( Shane ) and his awesome wagon and that's where everything fell apart lol. I had never seen a wagon in person and the second I seen it I had to have one. As the weekend went by shocking enough my local dealer called me and said they had a 14 wagon loaded on lot and they have never had one before. I came back home and wasn't a week later that wagon was in my driveway (lol). I still had all parts for sedan sitting at house and decided to install on new wagon but after seeing Shane's I had to get a bigger build. I called FMS up and told them my plans for more power and they obviously all on board and gave me some great ideas. I then talked to Ben and decided to order everything else to make this a bad wagon. Took several months to get install money and finally came the time to install the parts. FMS and Ben both steered me in the correct direction and couldn't be happier with how it all turned out.
Mods are:
FMS custom REAPER cam
BB cat back exhaust
Stainless work 2in headers
2.5 upper pulley
9.1 lower pulley
NorCal tank ( new design )
Weapon x track attack
Zl1 lid
ID 850's
G force
4.5 intake
This was on dyno today
97 degrees
103 heat index
On a dyno jet dyno
( Black Betty ) numbers
651/646 on SAE
664/659 on STD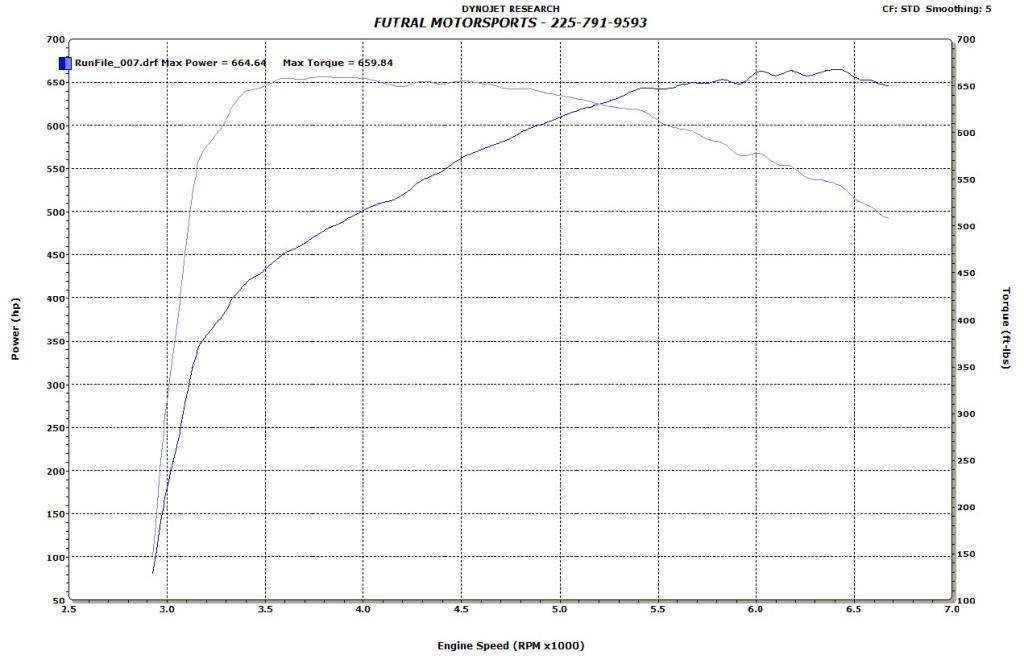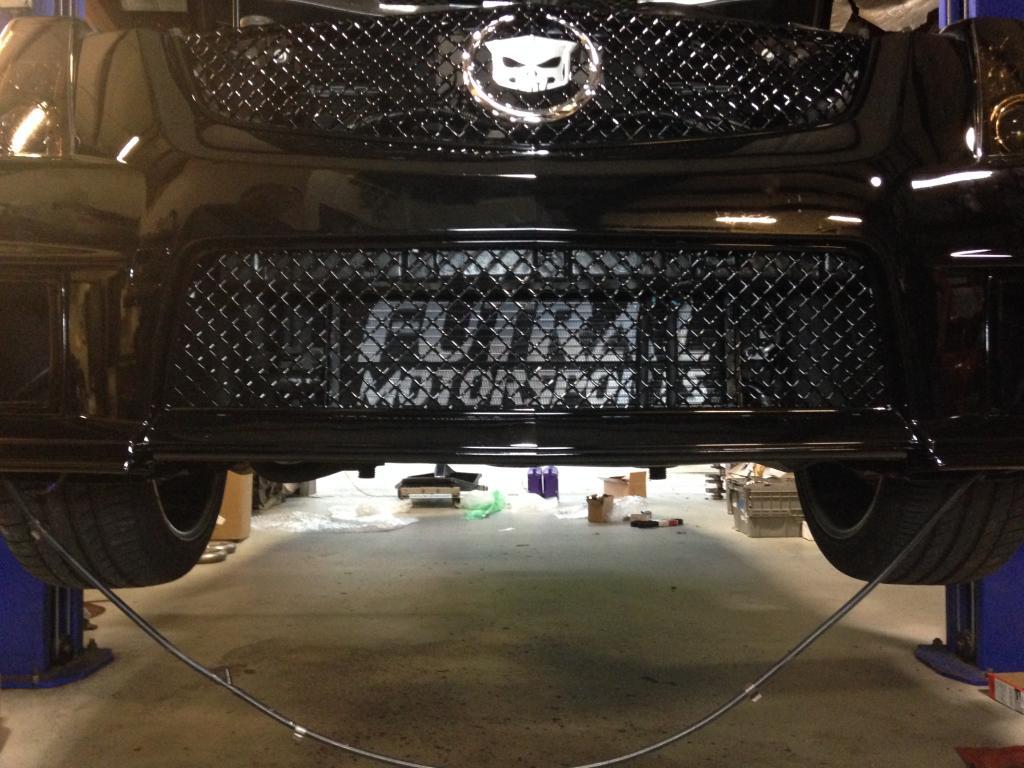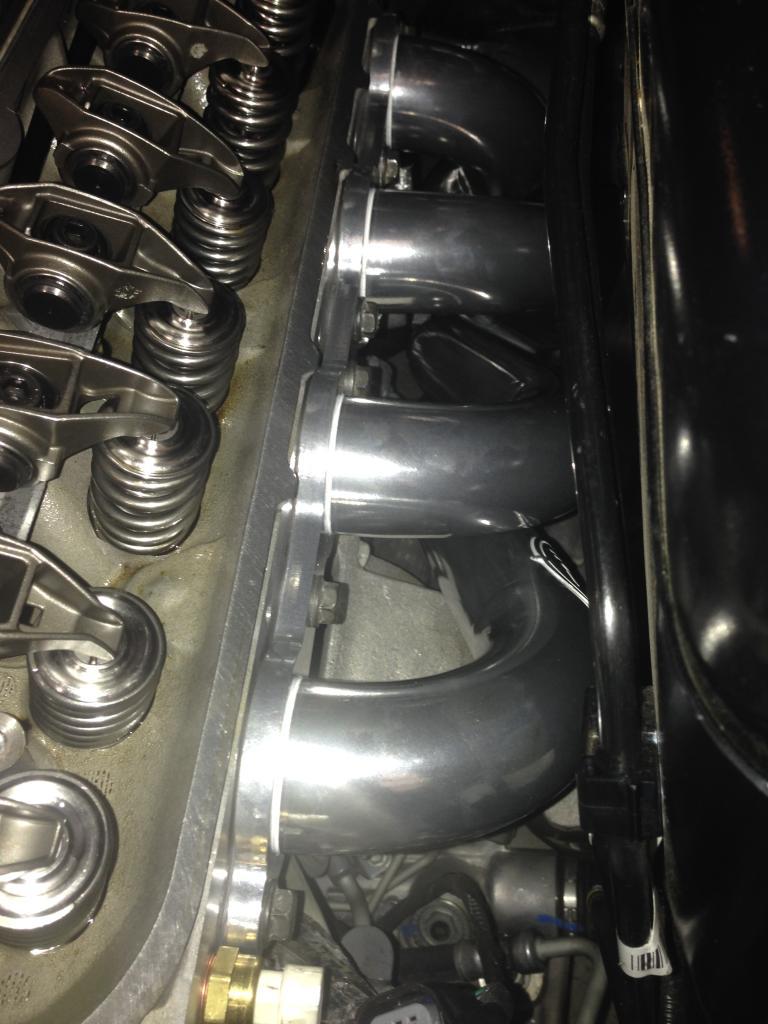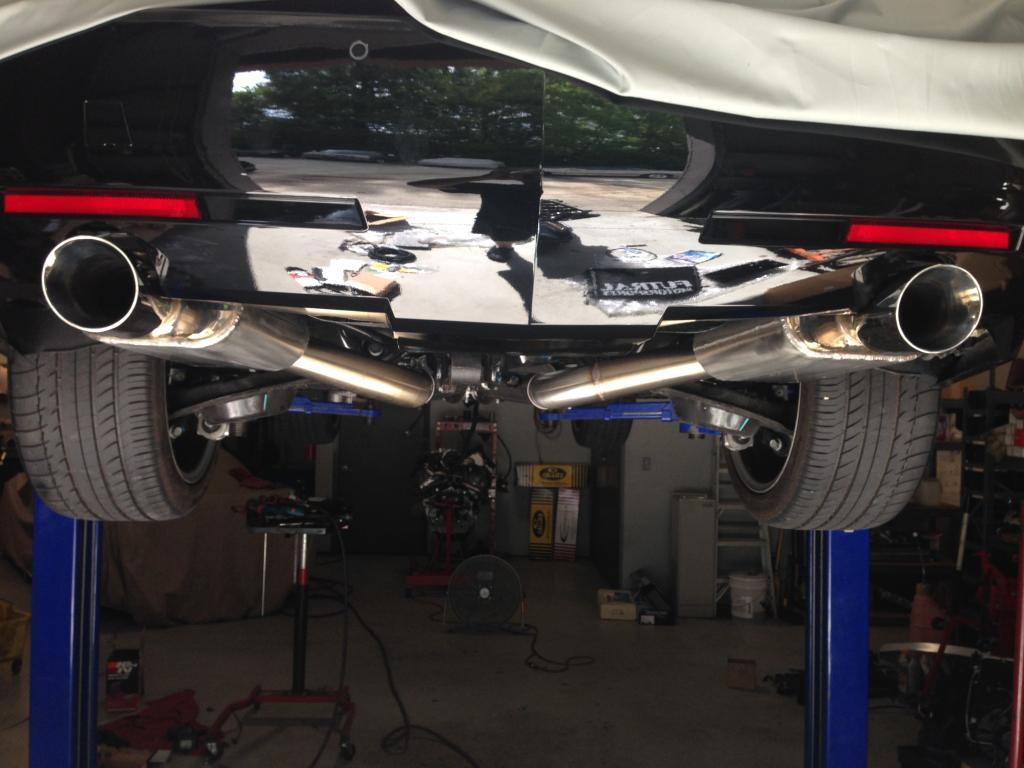 Shop I used for install, tune and advice FMS
https://www.futralmotorsports.com
Cts v
parts heaven
weapon X motorsports ? the CTS V ARSENAL unlocked
Facebook Page for my car
https://www.facebook.com/Blackbetty2014
8-22-2014
I bought the 102 but couldn't get it to fit with 4.5 cai. once you add the spacers to make it work with factory sc non ported it hits against the radiator area. I think once you port it and can back it up it should fit just fine so I will install once the sc and snout gets ported. Not sure what good it would do seeing as how the snout isn't ported anyway cause it would basically hit a wall at snout.
8-23-2014
Porting 102 I thought had to go past the groove in the snout to clear.
Love it. Suprised it's not louder but I am used to slp exhaust. It's loud but was expecting louder being 3in and no cats. Fit and finish is awesome.
Nope they ( 4.25) tips fit it is very very very close lol.
BTR SPRINGS
8-24-2014
Haha! Heard enough negative about the sw exhaust to make me run away. Love the bb sounds awesome and very little drone.