DIYs
Aeroforce Gauge Install… by NathanScott
By diyauto
You must be logged in to rate content!
3 minute read

Aeroforce Gauge Install
Compliments of NathanScott @ ctsvowners.com
9-21-2012
I didnt have much time to take the pictures I wanted but here is what I did to install the Aeroforce gauge with the factory chrome bezel. All can be put back to stock as I did not do any modifications to any of the fatory pieces. The only modification I did was sand (dremel) a little bit of the aeroforce gauge on bottom circumference. There was a little bit of a lip around the gauge that kept it from being centered in the chrome bezel. The buttons stay secure in the bezel by the clear face of the aeroforce gauge and do not rattle.
I used this video to help me remove the center dash piece...
Once you have the center dash out there will be a bunch of screws to remove to seperate the shiny black trim of the center dash. The clock screws to the back of the shiny part. Start by removing these 4 tiny screws...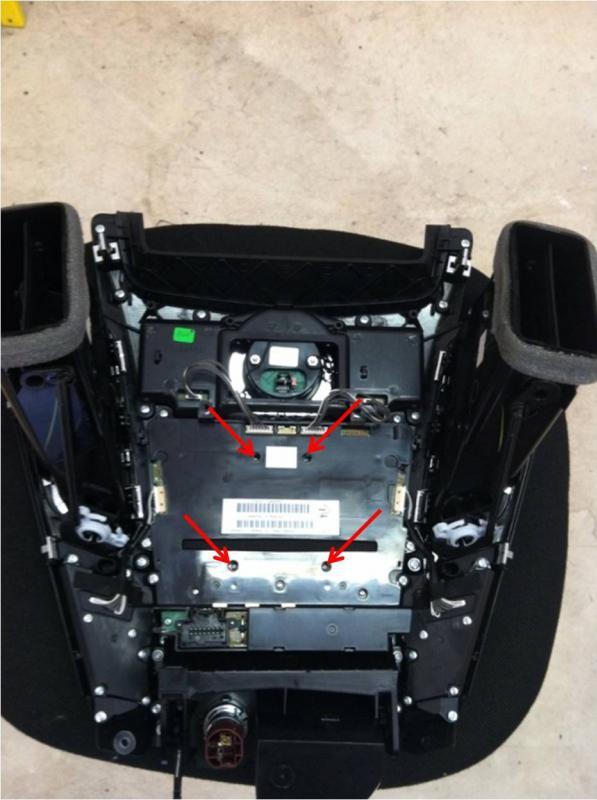 Clip the tie wraps holding the wires and unplug these 3 plugs...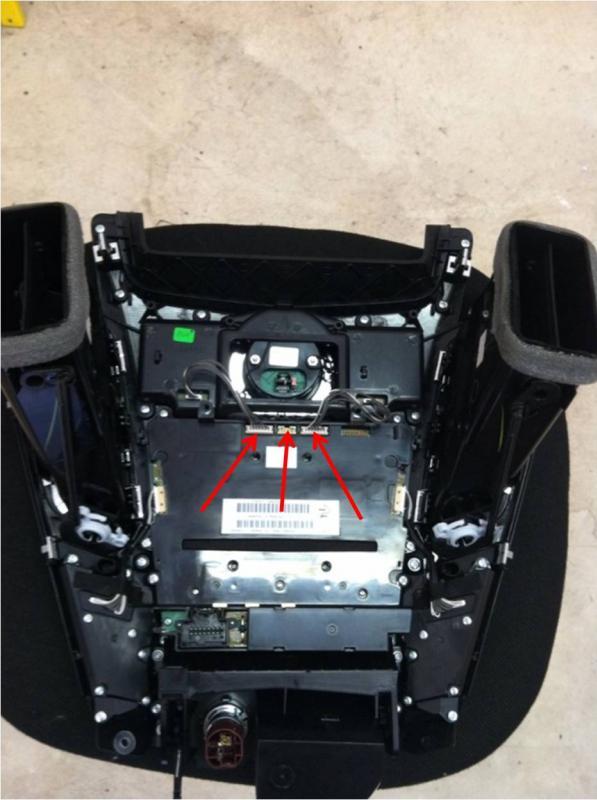 Then remove 20 of these screws...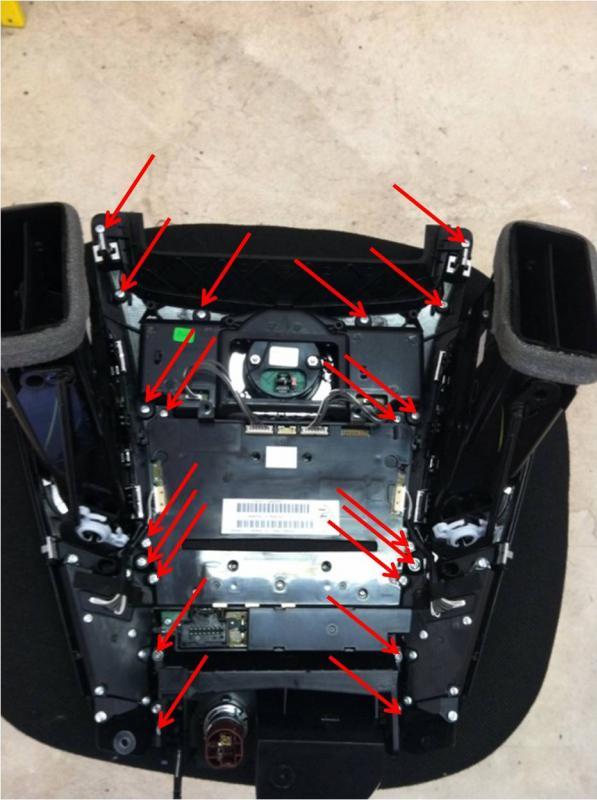 You will see the shiny black part of the center dash seperate and the u shaped top plastic part that covers the pop up navigation screen. Make sure you pass the plugs you removed earlier thru the holes.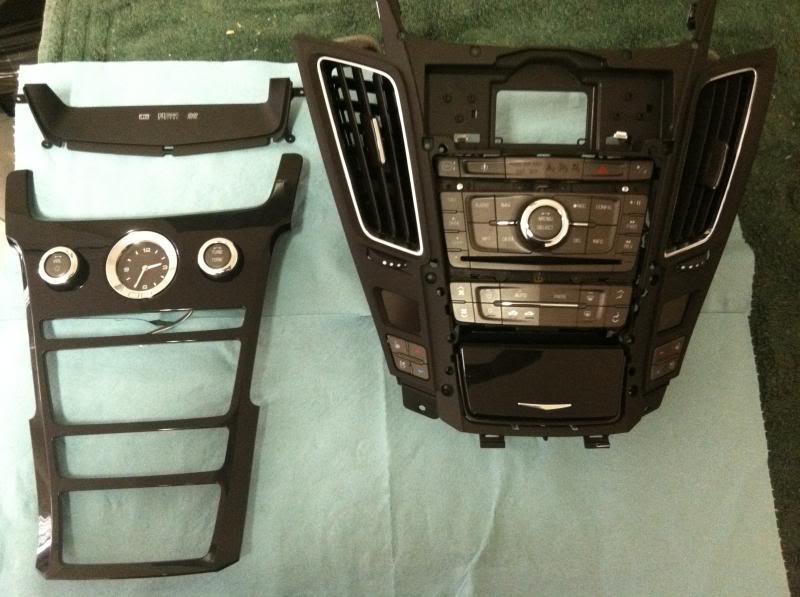 The clock is held in place by 3 screws. Remove them and the clock comes out.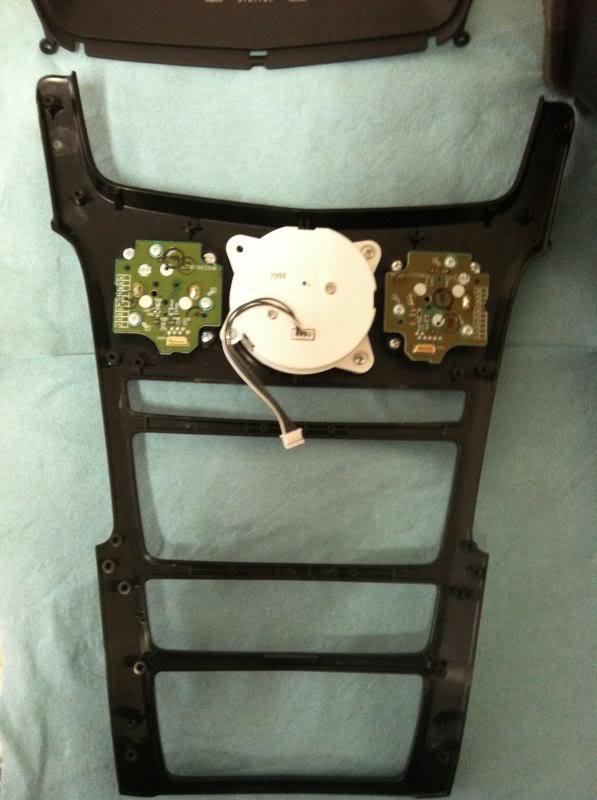 You will see the 3 retainers for the chrome bezel that will seperate the clock from the chrome bezel.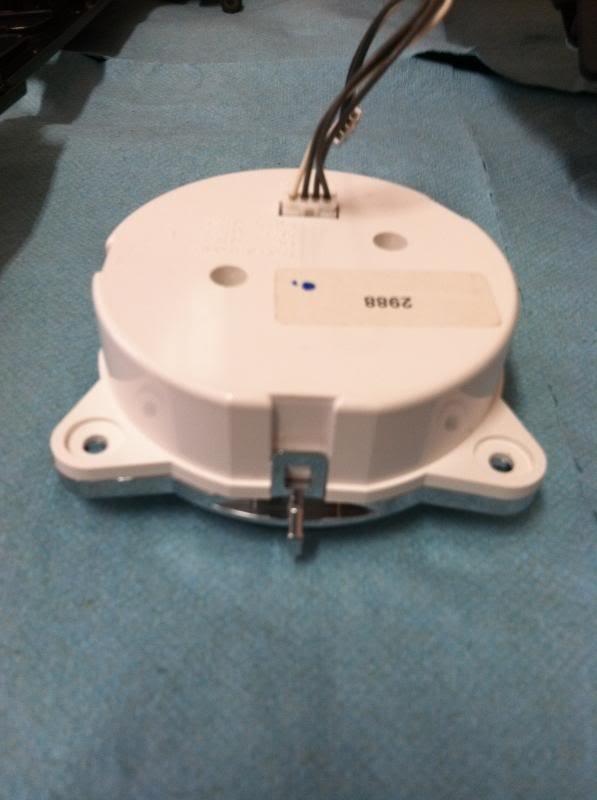 To make the Aeroforce gauge sit flush in the bezel you will have to clip these 2 little plastic post that center the clear face...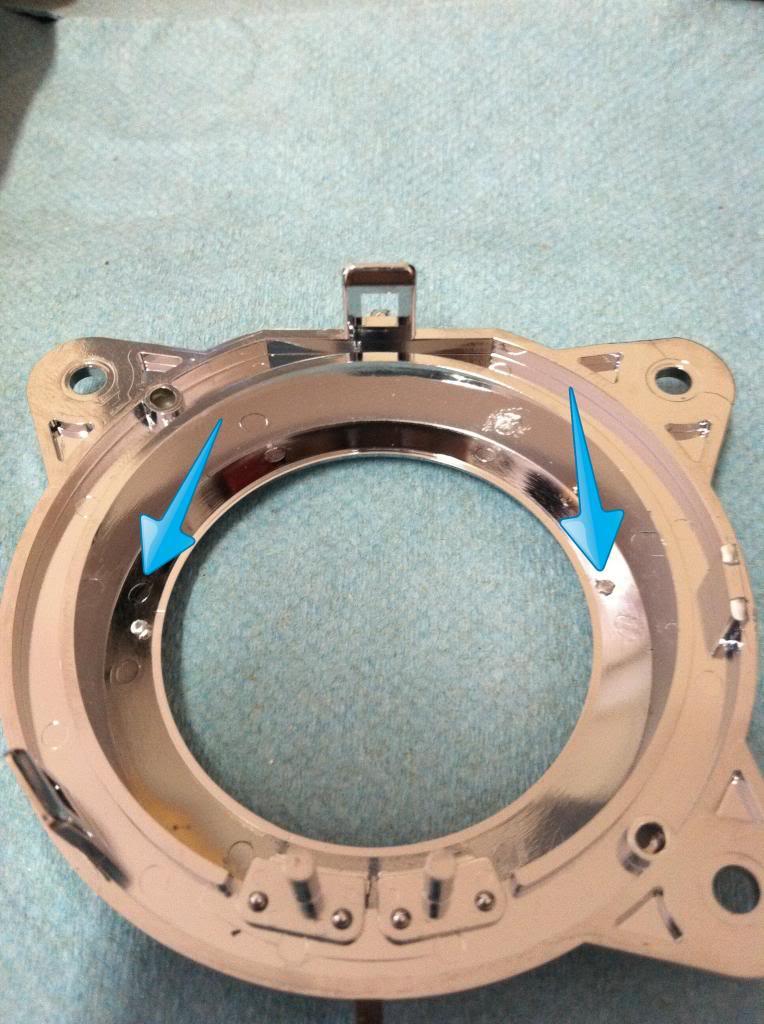 You will see how the chrome buttons are attached. From there just put the buttons back, install the aeroforce clear face followed by the gauge. Once you screws the center dash back together the gauge will be help in place tightly between the 2 center dash pieces. The part in red shows the piece of the center dash backing that holds the gauge securely...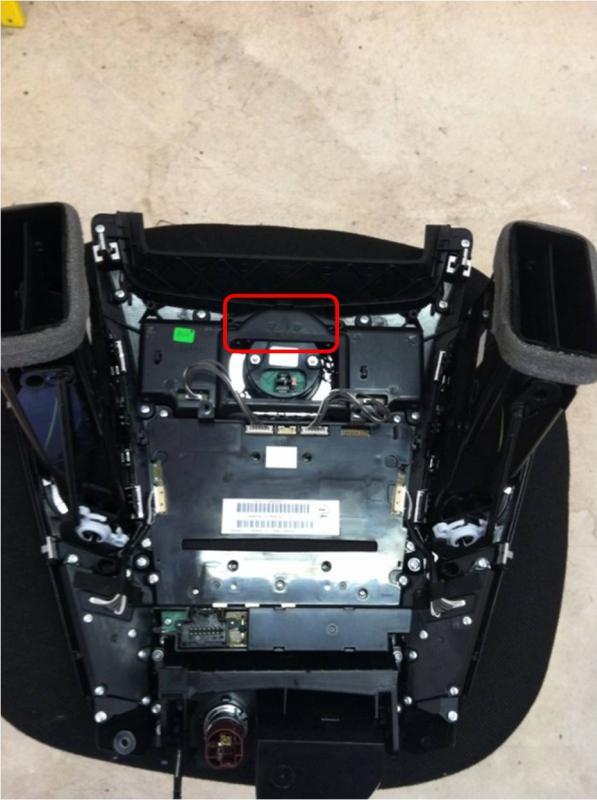 All done. Put center dash back in car.