DIYs
Blacked Out Headlight Mod.... by NathanScott
By diyauto
You must be logged in to rate content!
6 minute read
Blacked Out Headlight Mod....
Compliments of NathanScott @ ctsvowners.com
6-4-2012
Thought I would put document my adventure in blacking out the headlight housing
. It requires heating the headlight
in the oven and you run the risk of cracking the lens. This was put together to show the process I went through and do no take responsibility if you damage your headlight
doing this.
Start off by removing the bumper...
Tools to remove the clips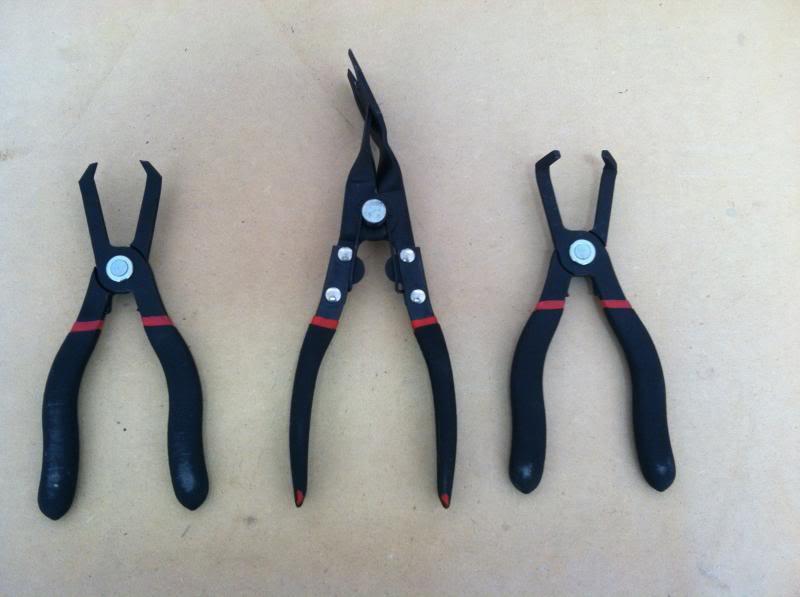 Remove upper cover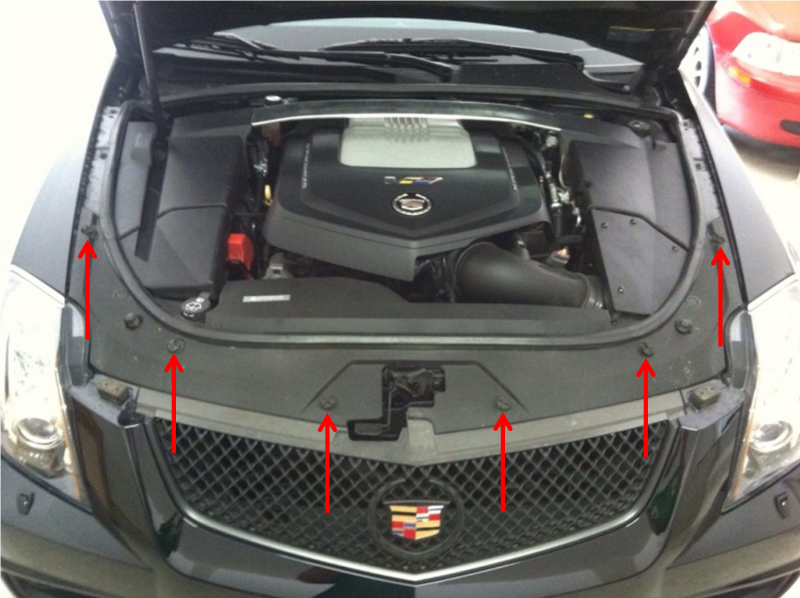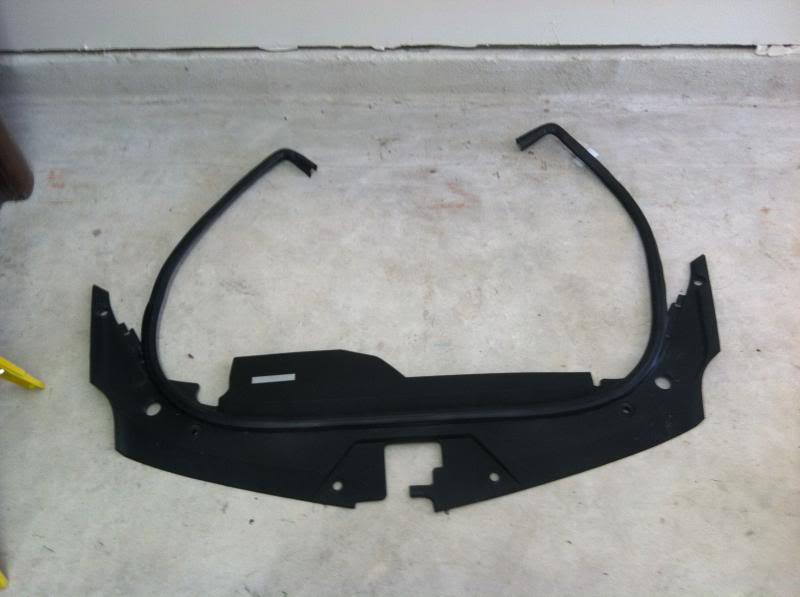 Turn wheels to right and remove 3 clips on left wheel well liner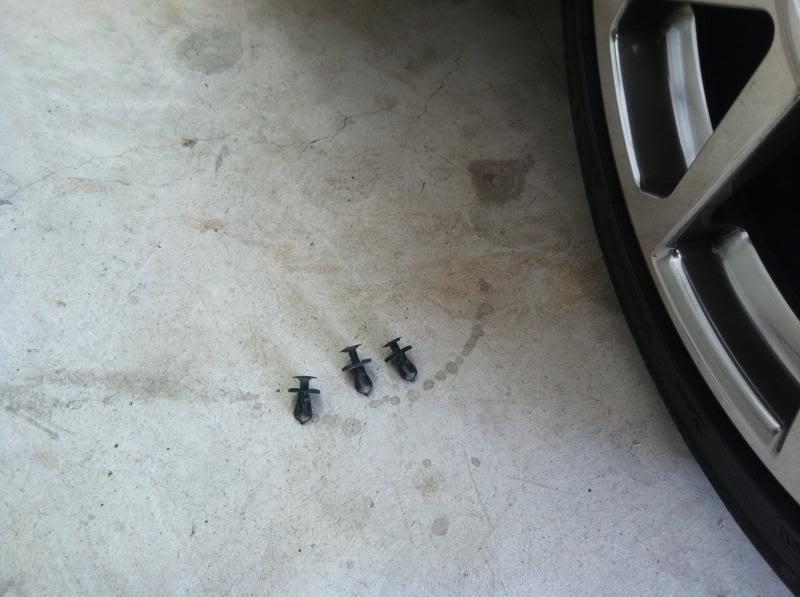 Pull front of fender out some to remove 10mm bolt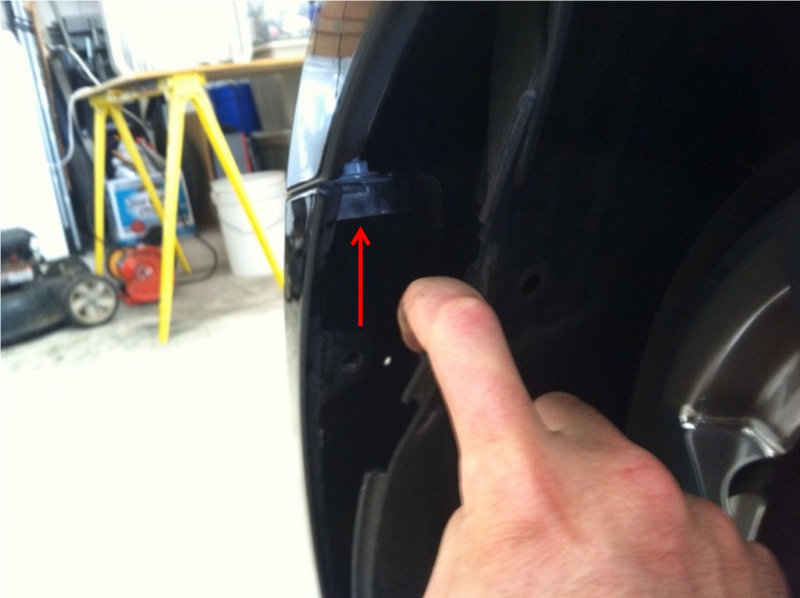 Long extension helps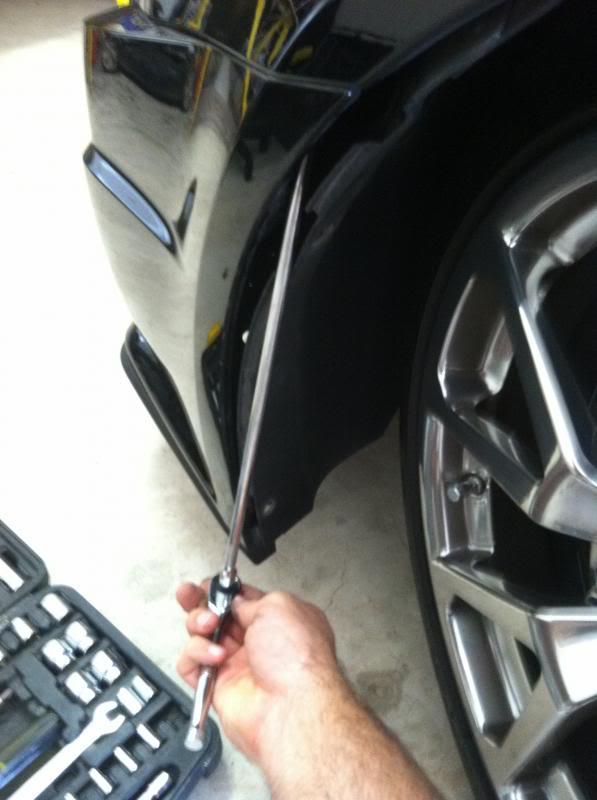 Turn wheels to left and remove 3 clips and 10mm bolt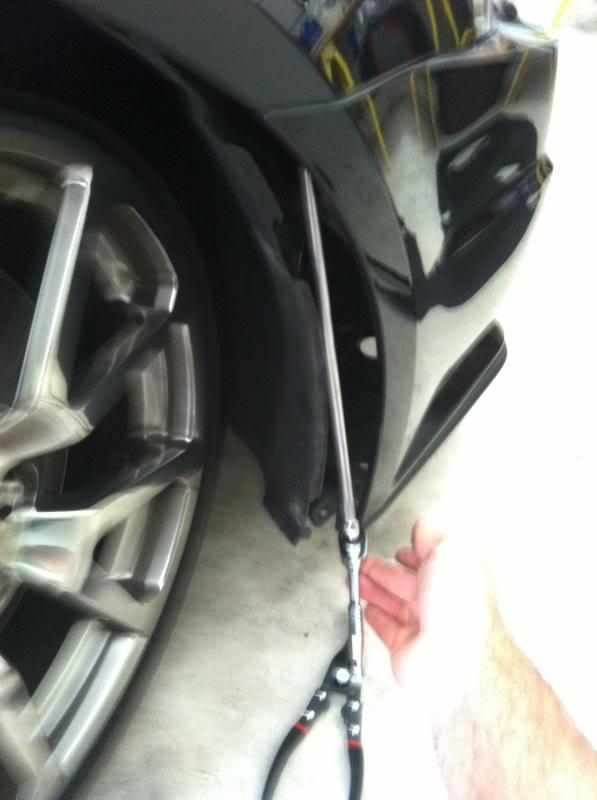 Protect the paint and headlights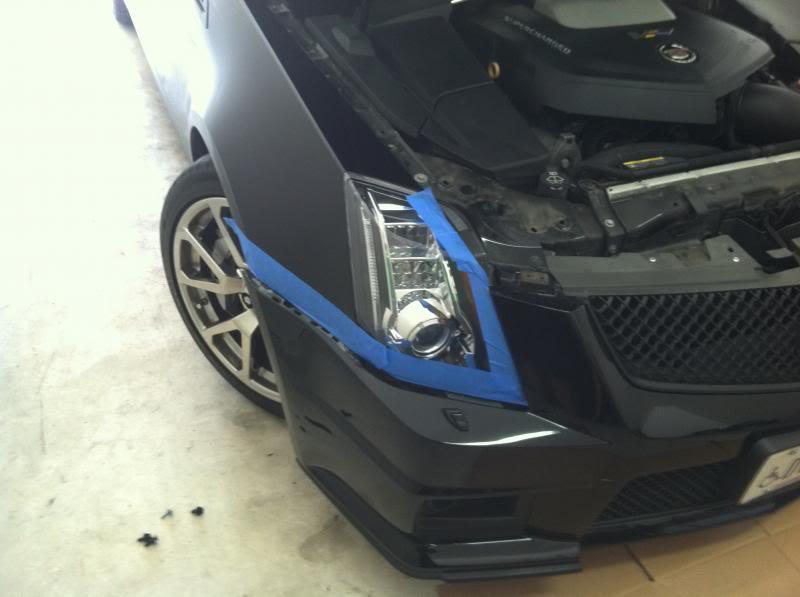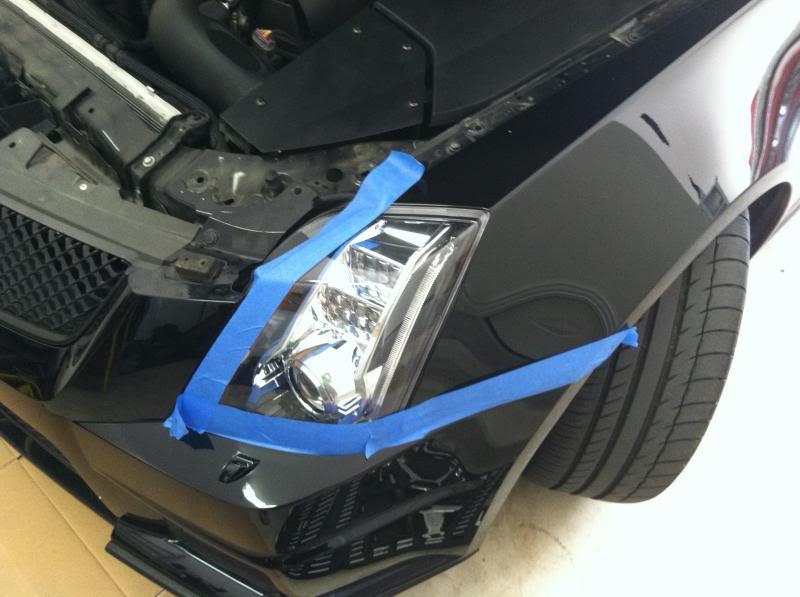 Remove 6 clips from under the bumper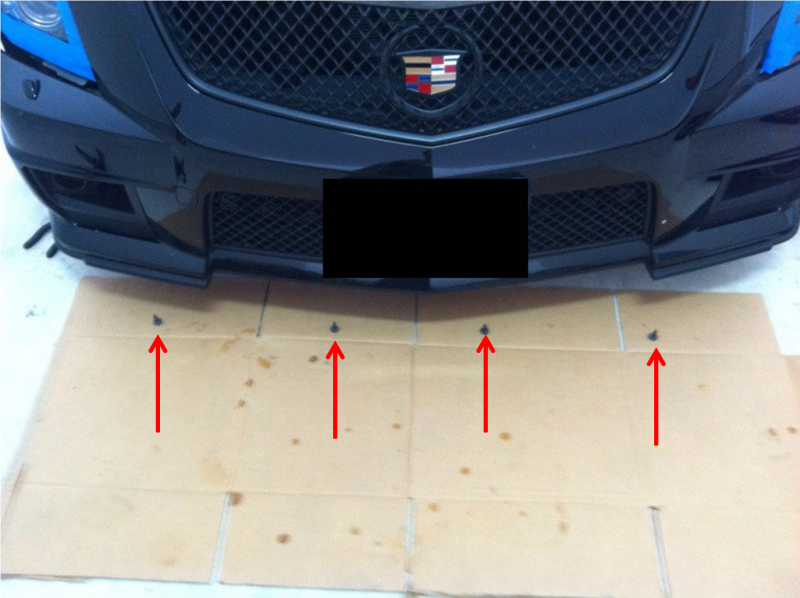 Remove 2 10mm bolts in center and 2 clips at edge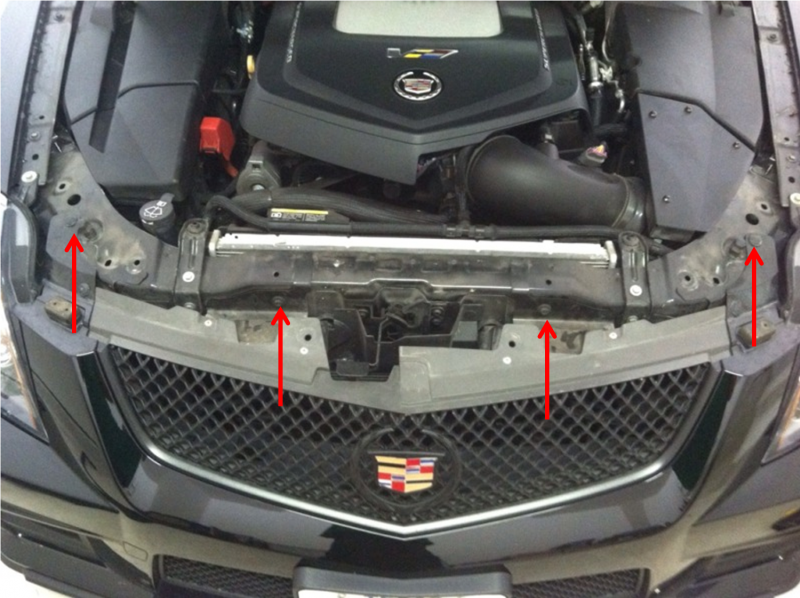 Pull front bumper
foward to expose the headlight
washer hose on left and right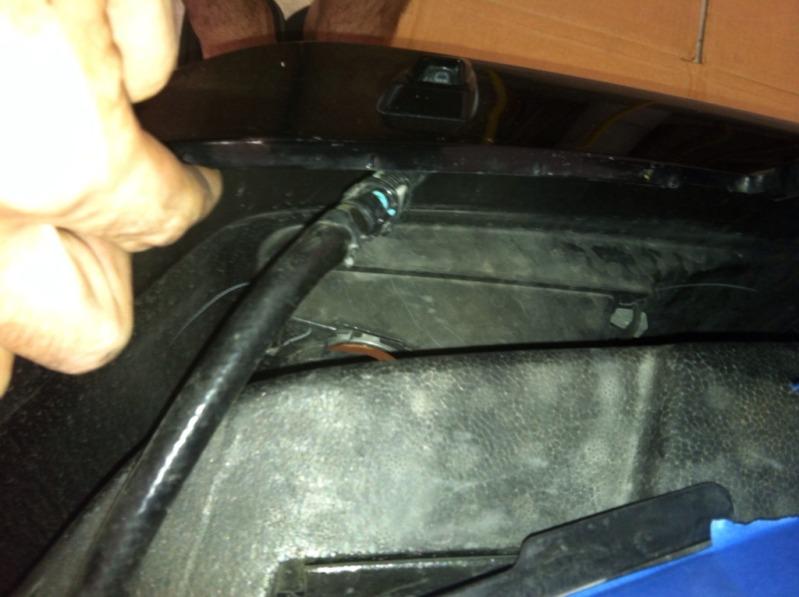 Remove white clip so the hose can pull off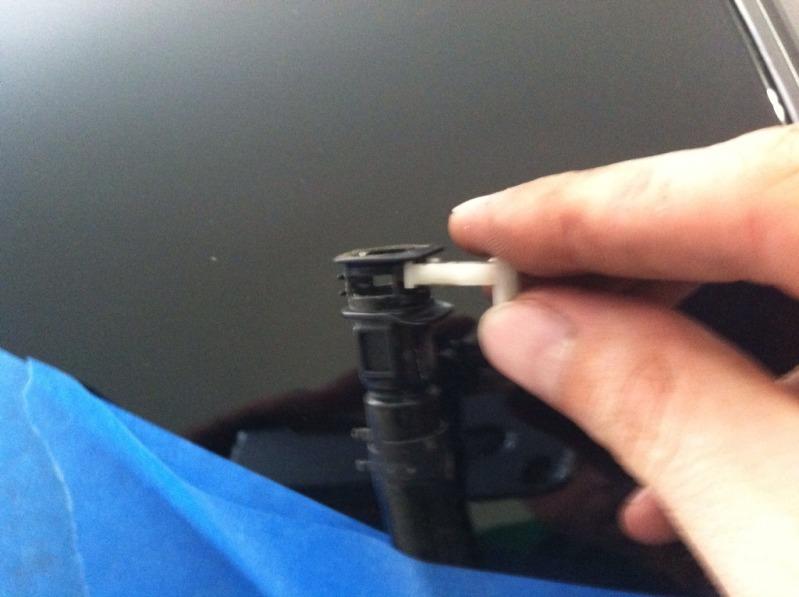 ape the hoses up out of the way. They will leak if left on ground.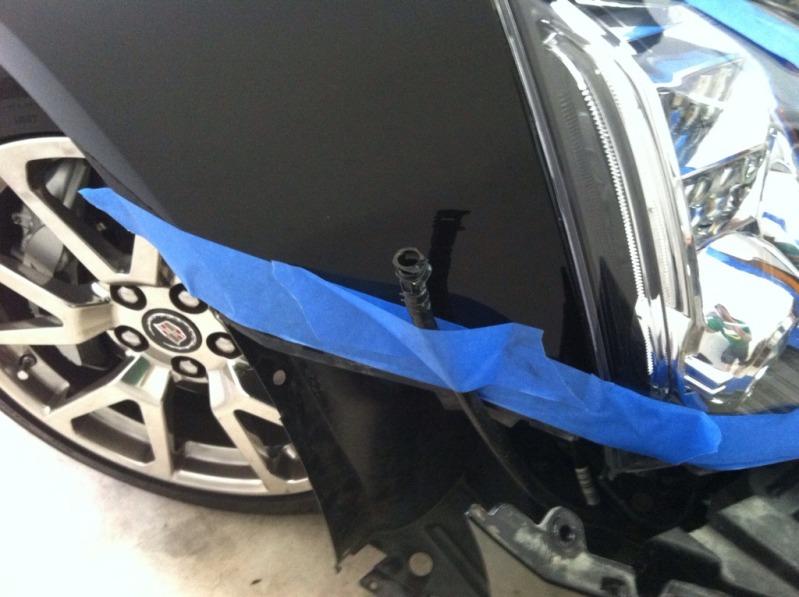 Pull ends of bumper out on left and right side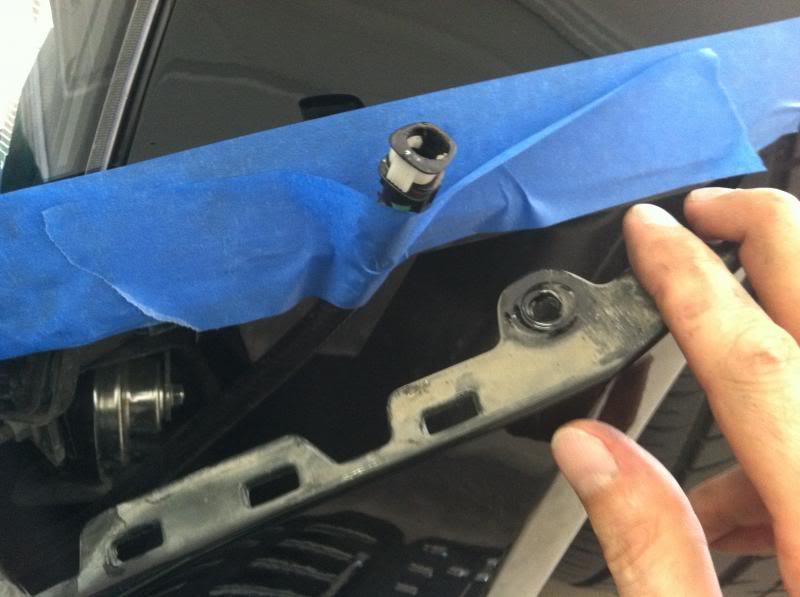 Pull the bumper out to release it. Make sure you have something on the ground to protect the bumper. Once the bumper is on the ground, remove the running light connectors left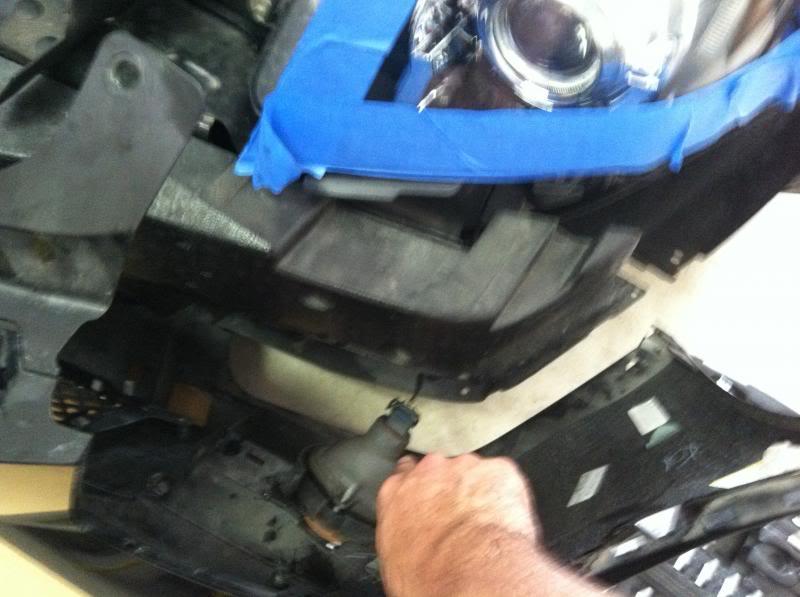 And right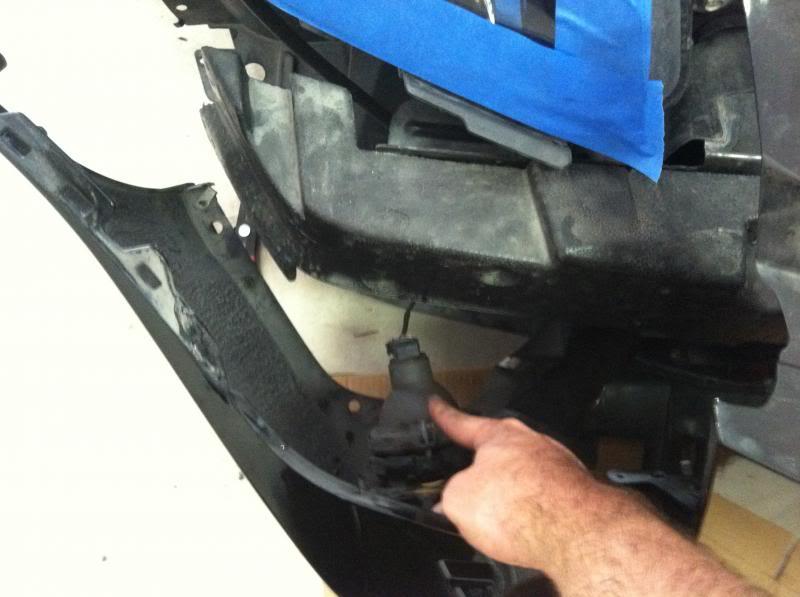 Remove the hose from the clips on bottom of bumper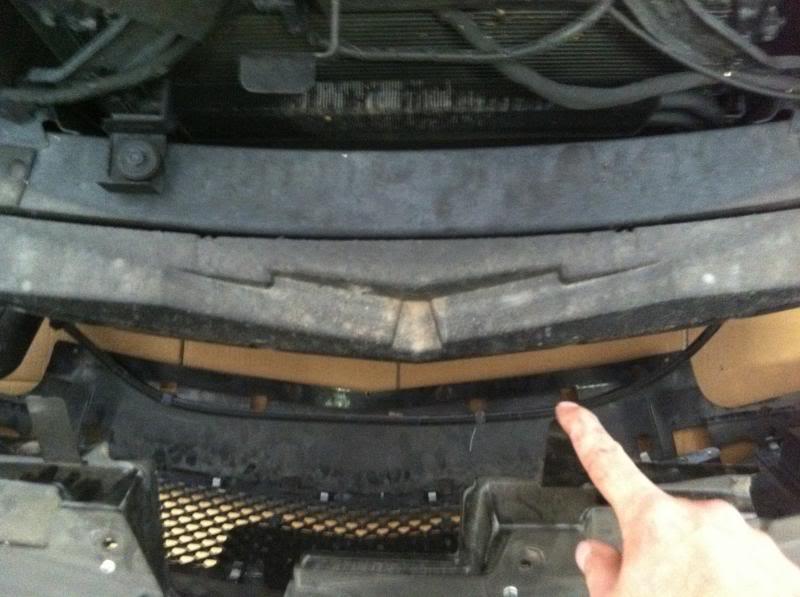 Bumper is off now!
Remove the 2 10 mm bolts on side of headlight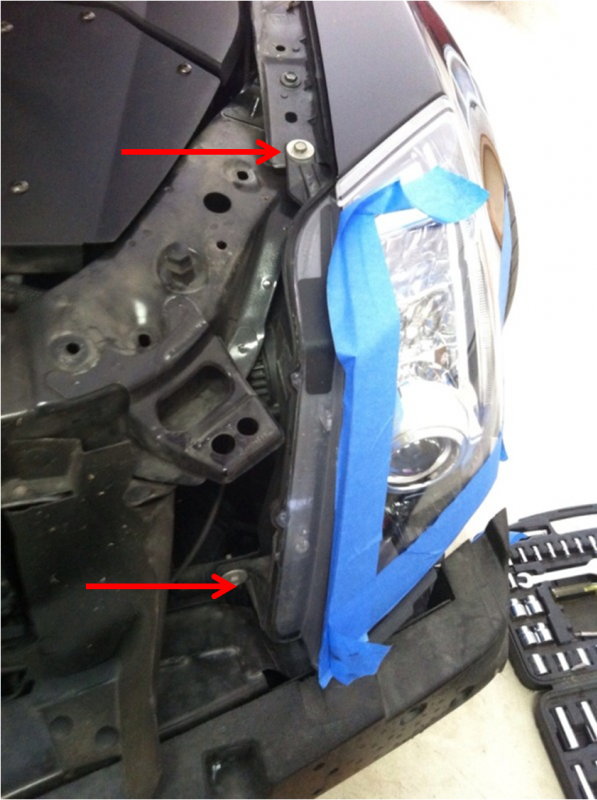 Remove on 10mm nut on bottom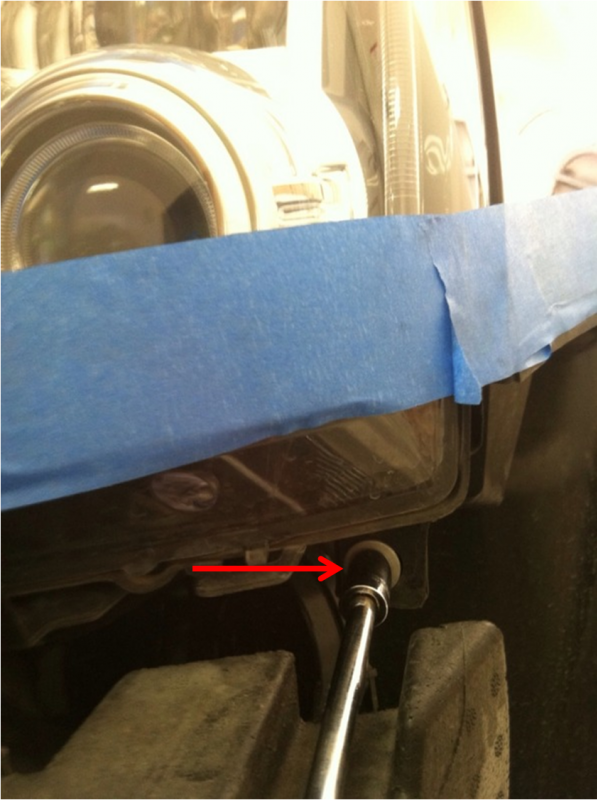 Remove plug on bottom of headlight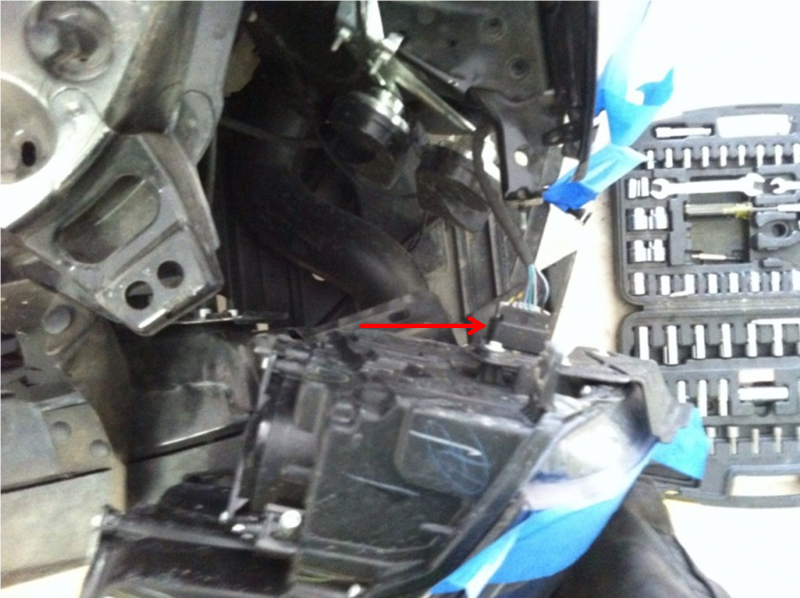 Headlight
is out!
Remove 3 7mm bolts holding the bracket on
Remove all the t15 torx screws
around the headlight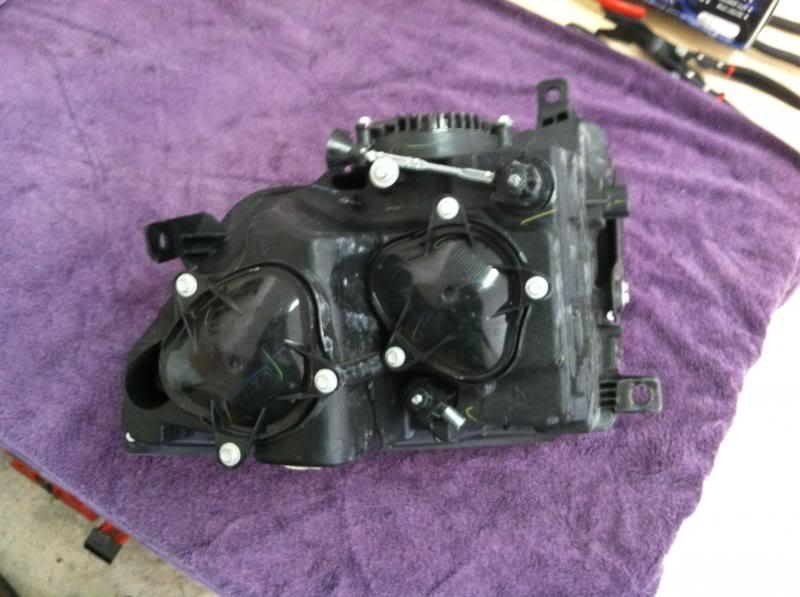 Now the fun part...baking the headlight
. Heat oven to 215 and once to temp, put light in for 10 minutes. Might have to put it back in for another 5 or so if the glue does not soften enough.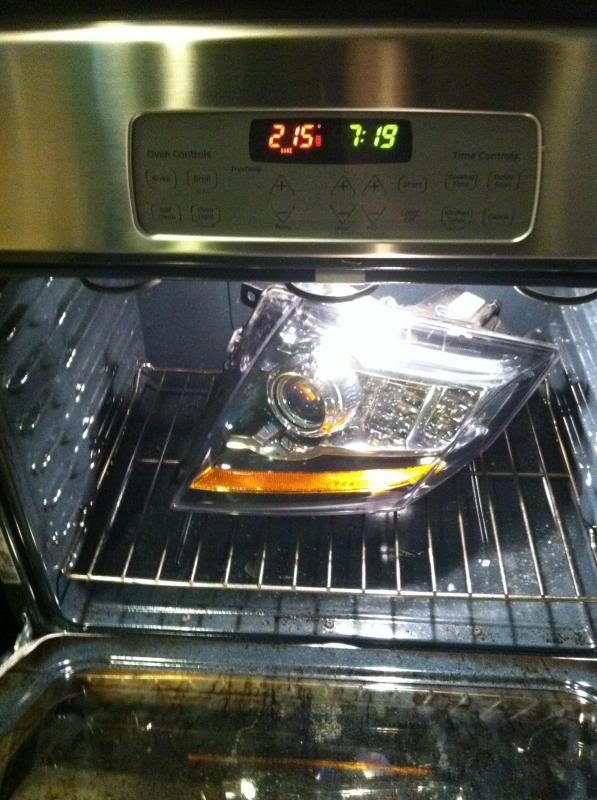 Use gloves to remove the light and start working the corners up. You might have to put the light in for another 5 minutes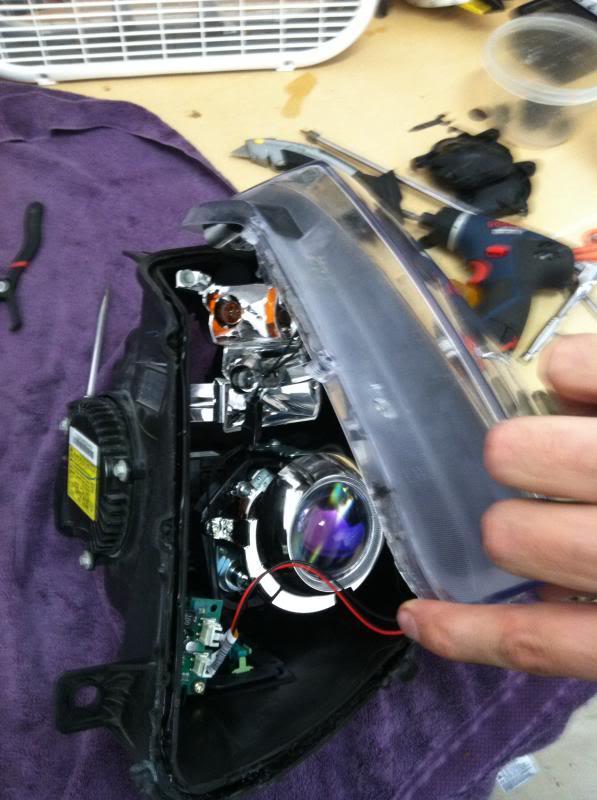 Seperate the lens and remove 2 electrical connectors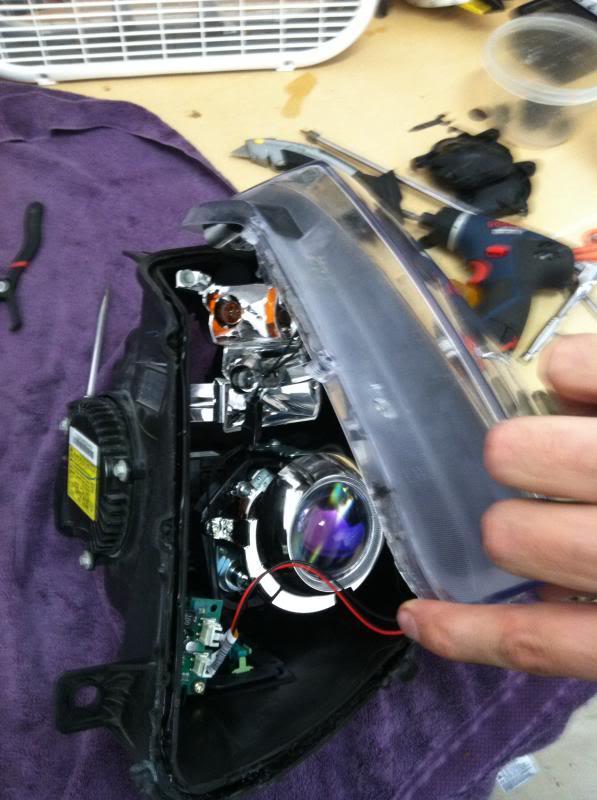 Remove the T15 torx
on back of chrome housing to seperate housing from lens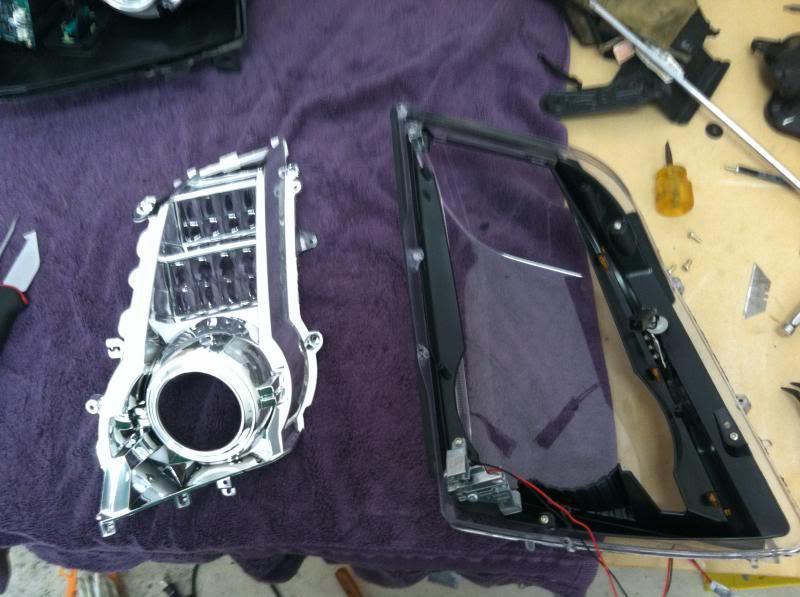 A little preview of it painted and put together.