Quick release mount and single Saikou Michi catch can install by Stephenti
By diyauto
You must be logged in to rate content!
Quick release mount and single Saikou Michi catch can install
Compliments of Stephenti @ ctsvowners.com
10-2-2013
I like the Saikou Michi's OEM looks and internal design, but do not care for the fact that it usually requires the CC being unbolted from some inconvenient location in order to be drained. So, I cut and separated the Dual Saikou Michi (too impatient to order a single, resell dual, etc) and fabricated a bracket to a quick-release mount. Draining is a cinch now.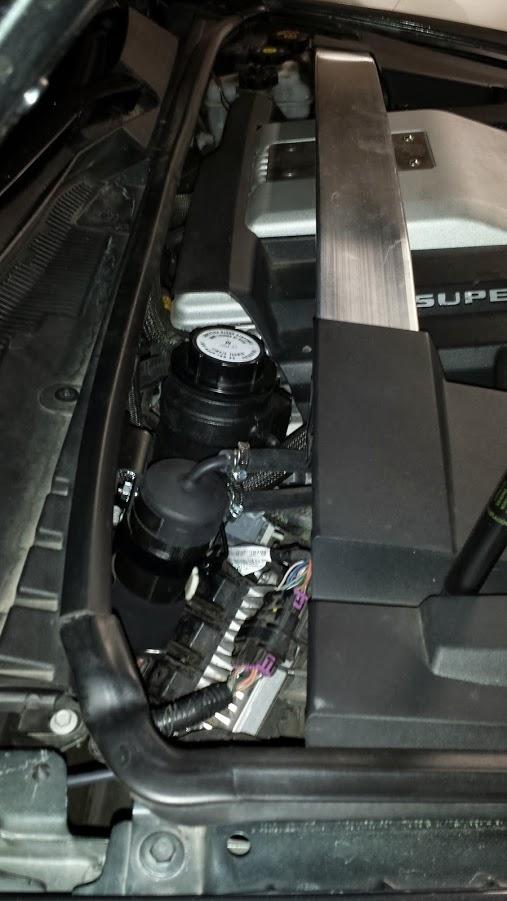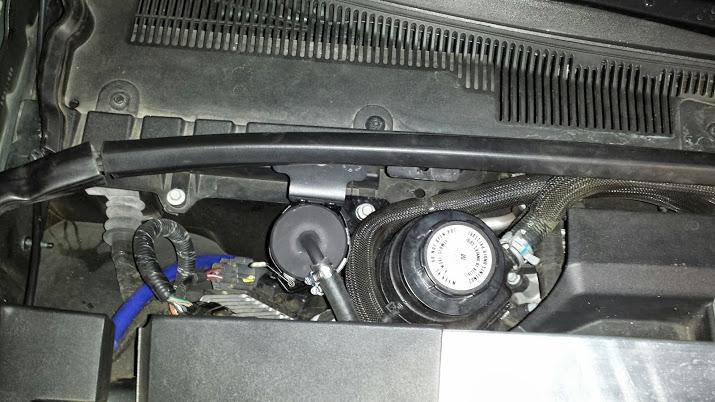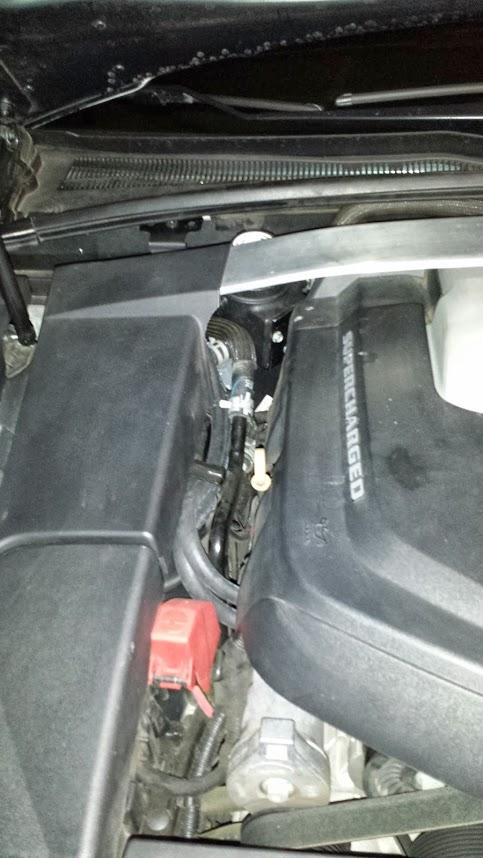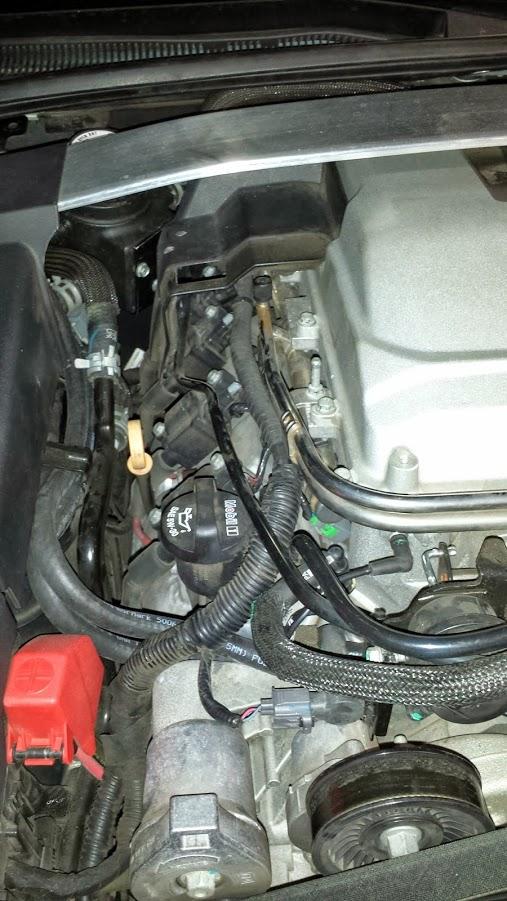 The 3M tape is used to mitigate scratches at points of contact.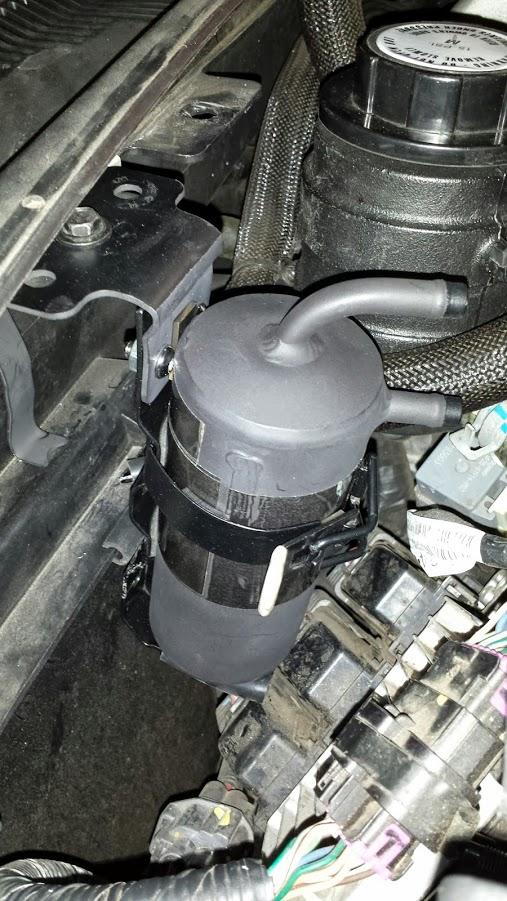 The silicone and rubber pads at all points of contact between CC and bracket to address vibration dampening as well as to minimize foaming/agitation of the condensed oil at the bottom.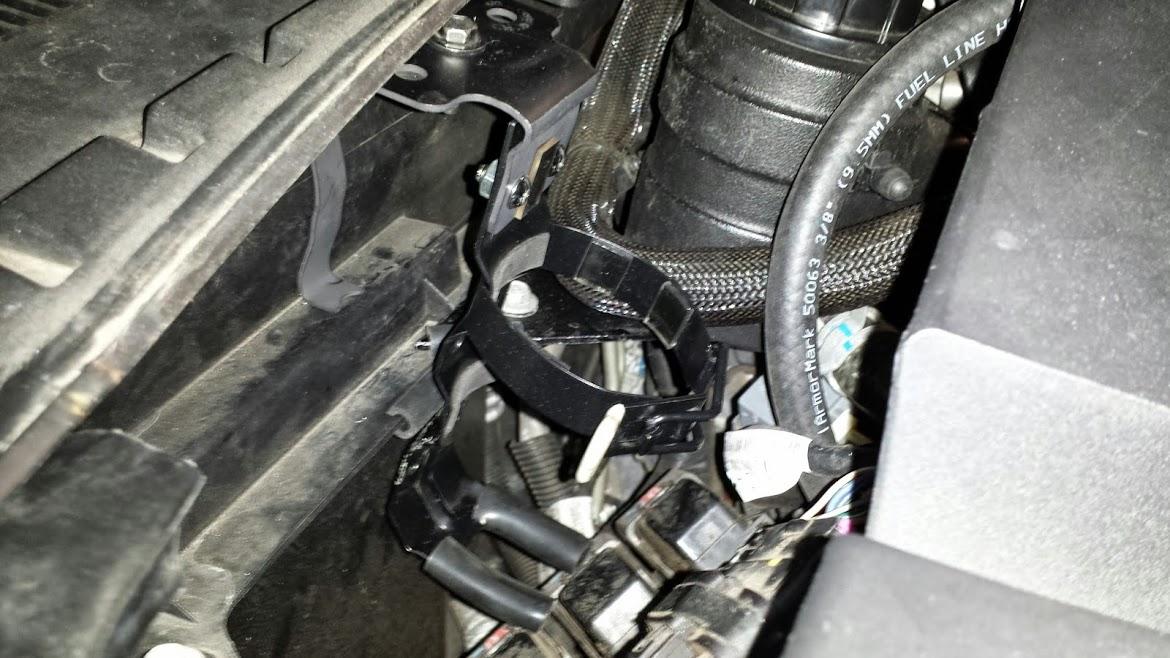 Fabricated bracket to support structure.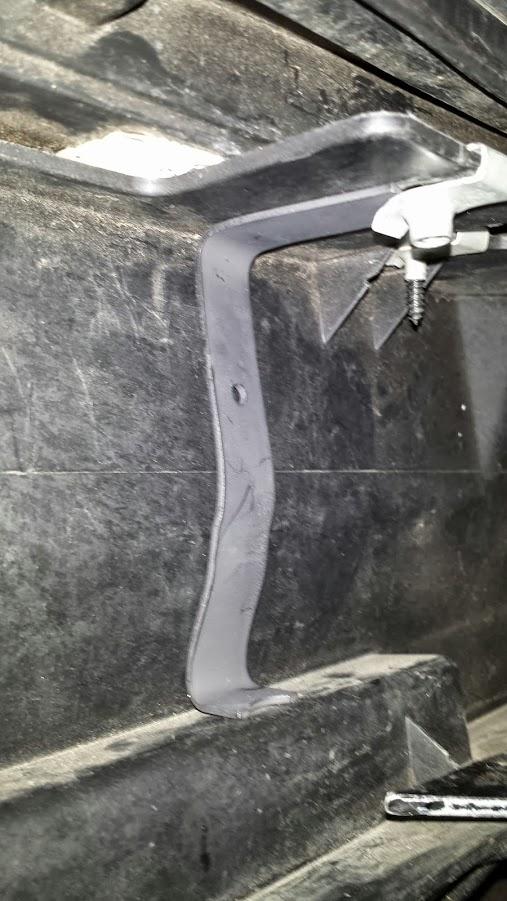 Care to guess what it's original intended use was?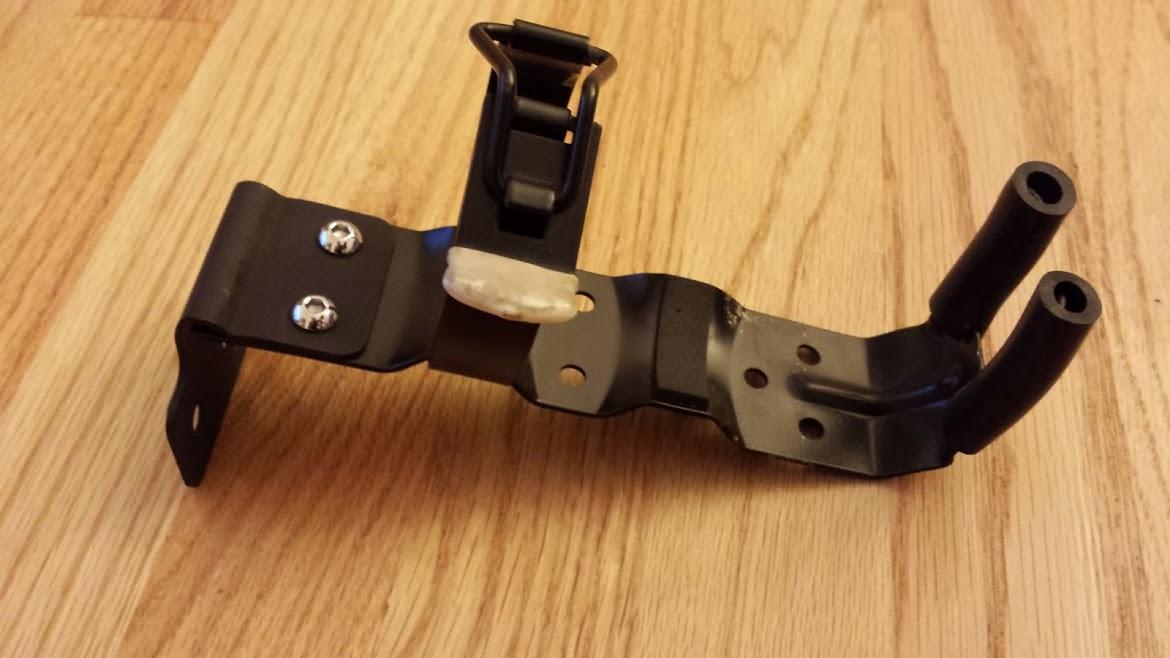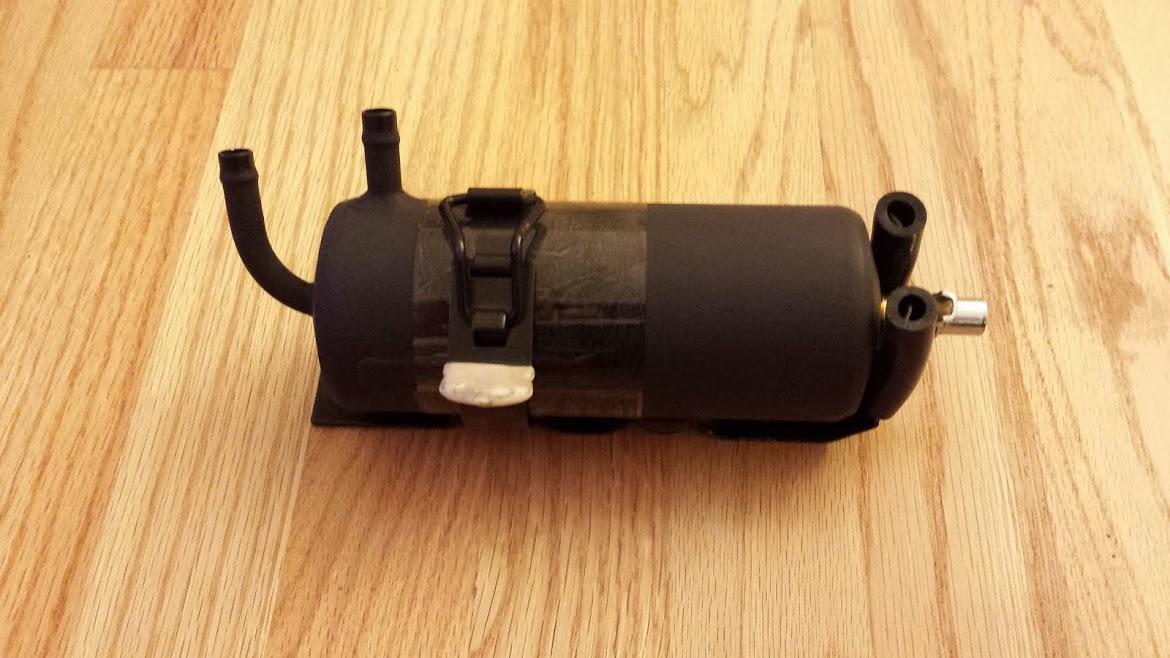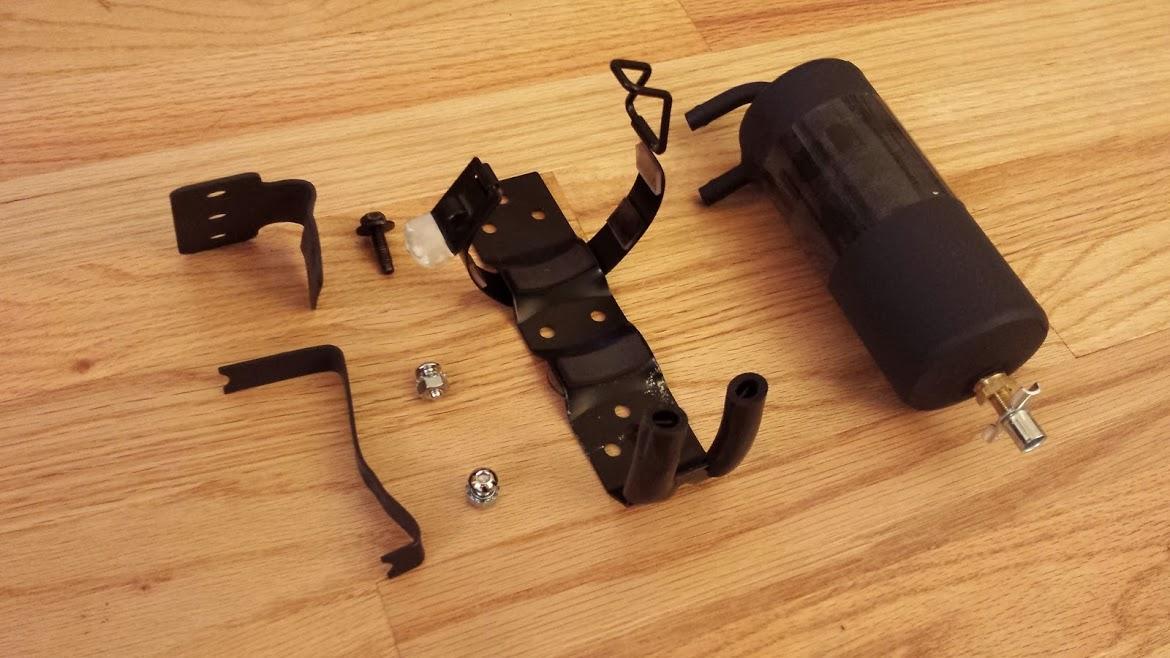 Powered by Froala Editor