DIYs
95-98 BLAZER / BRAVADA / JIMMY SHIFT BOOT INSTALLATION INSTRUCTIONS
By diyauto
You must be logged in to rate content!
2 minute read

95-98 BLAZER / BRAVADA / JIMMY SHIFT BOOT INSTALLATION INSTRUCTIONS
1. In order to remove the shift knob, take a small flat blade screwdriver and remove the horseshoe shaped clip from the rear of the knob and slide the knob off.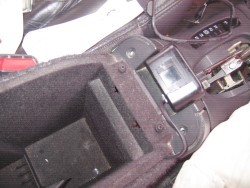 2. Open the center console and remove the two philips head screws at the very front of the compartment. This will allow you to remove the storage compartment. Proceed to reach your hand into the console until you reach the back of the trim ring where you'll feel a hard plastic tab. Push the tab forward and the trim ring will release. Slide the boot off.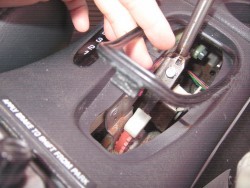 3. Pull out the trim ring and ribs out of the boot. Put them in the new boot and fold the excess material under the trim ring and snap the trim ring back into place and put the shift knob back on.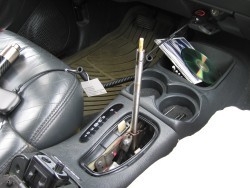 **Note: This part might be easier to do if you put the car in neutral**
ENJOY YOUR NEW LEATHER BOOTS!
Useful tip
You have installed a product made out of genuine leather. As you know, to maintain a leather product in good condition, you should take care of it. We suggest occasionally (every 4-6 week for example) applying some leather conditioner/UV protector to keep your leather from drying up in the sun and cracking.

Redline Automotive Accessories Corp. will not be held liable for any labor, incidental or consequential damages of any kind. Proceed at your own risk.