DIYs
Just did the "Novak Jack" (aux input for ipod into stock HU) PICS! by camaroextra
By diyauto
You must be logged in to rate content!
3 minute read

Just did the "Novak Jack" (aux input for ipod into stock HU) PICS!
Compliments of camaroextra @ http://ls1tech.com
3-27-2009
I was really tired of using the FM transmitter for my mp3 player in my 02 Z28, so I found this thread: http://www.ls1tech.com/forums/stereo...t-adapter.html and did the mod.
Im not going to repeat all the information from the original thread, I just wanted to post up how I personally did it.
First off, props to Jason Novak!
They had the little audio jack switch in stock at radio shack.
Remember, all of these pictures are of the HU upsidedown
Like I said earlier, my car is an 02, and the wires are different colors (the first wire is actually black) so I tested them myself, and he was indeed correct it was the 1st and 3rd wire. I used cat5 wire like he suggested, it worked great.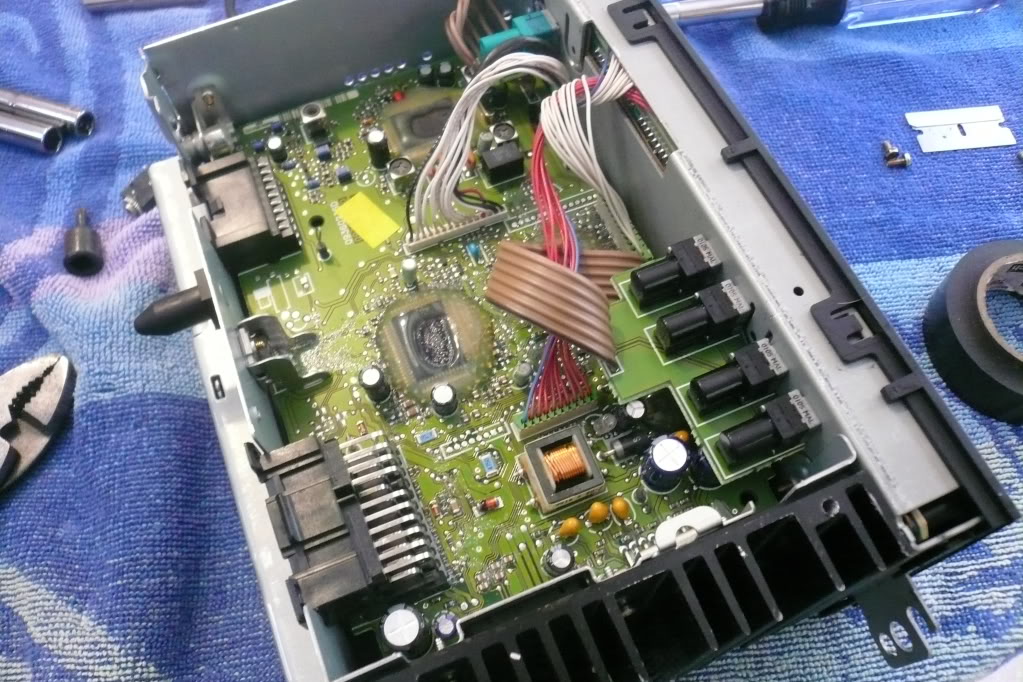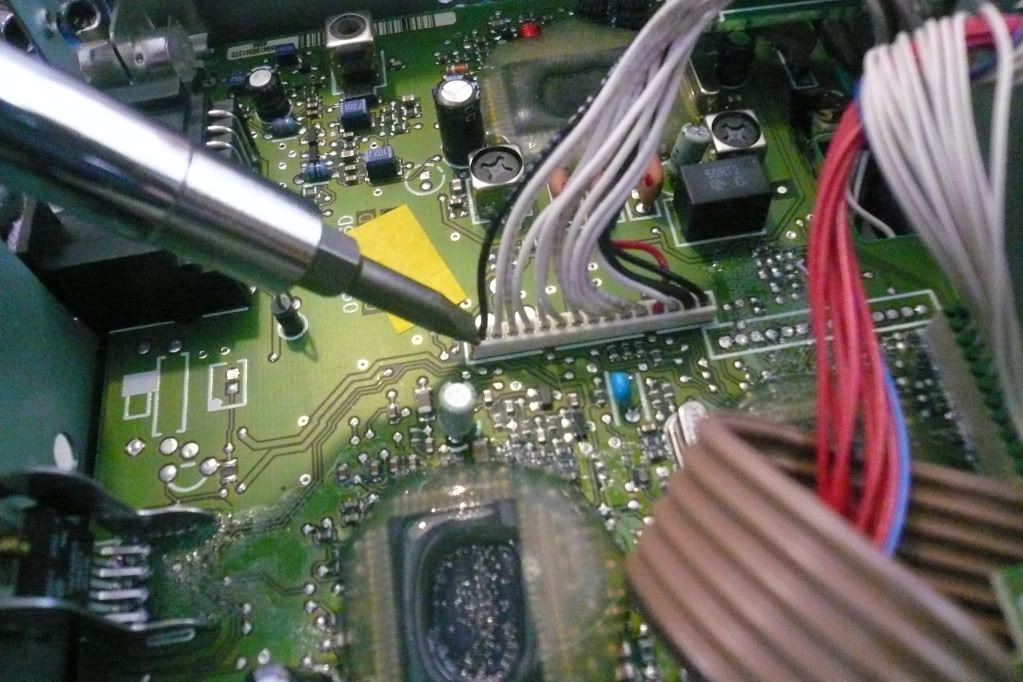 If you do this to your car, pay attention to the wiring colors, even though I used the same colors as Jason, I used them slightly differently. I have the whites coming from the cd player to the switch, and the colors going from the switch to the board. The green is the ground and I just bolted it down to the radio chassis with a bolt that was already there.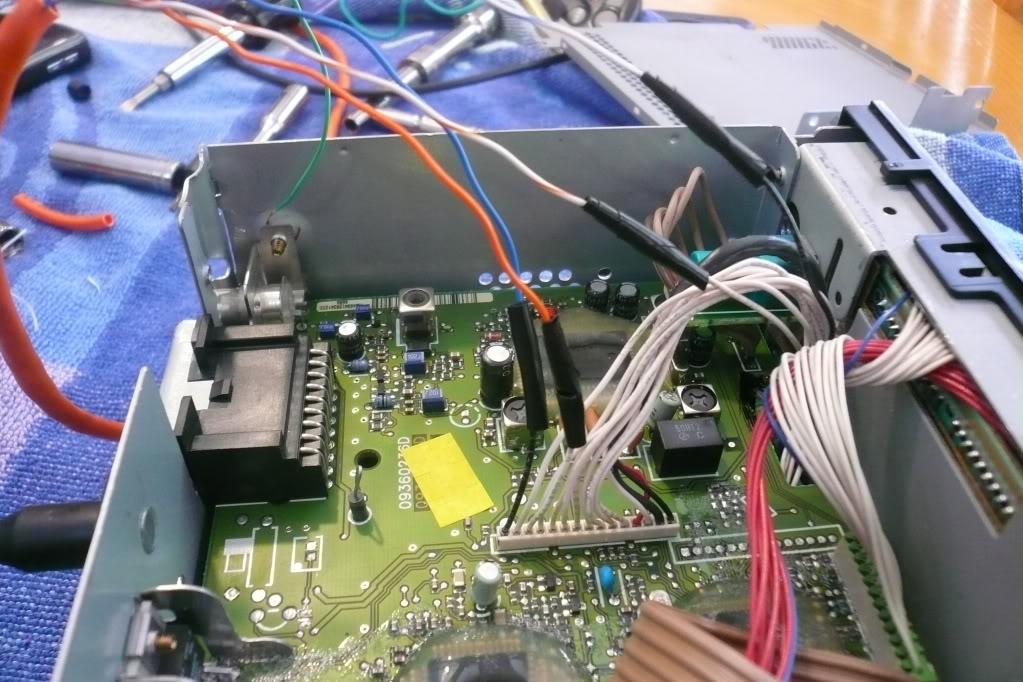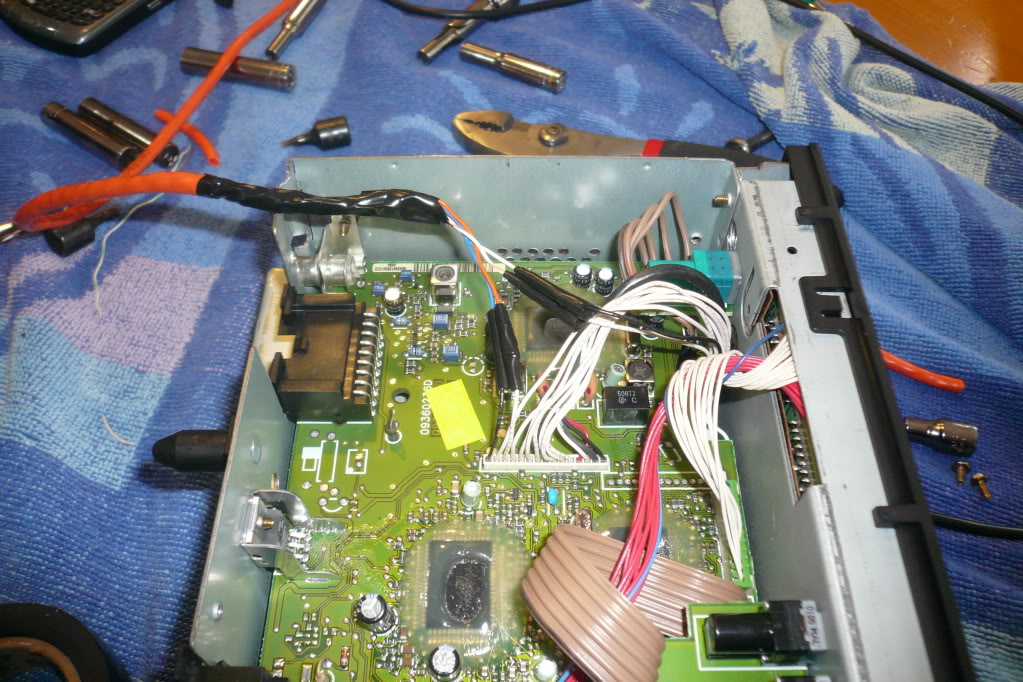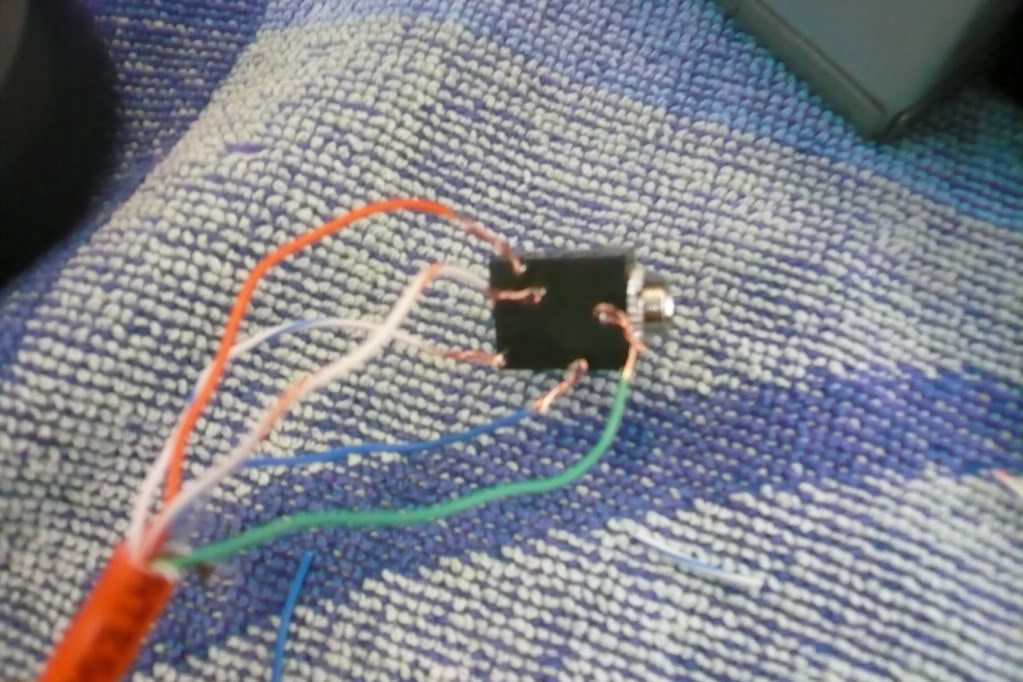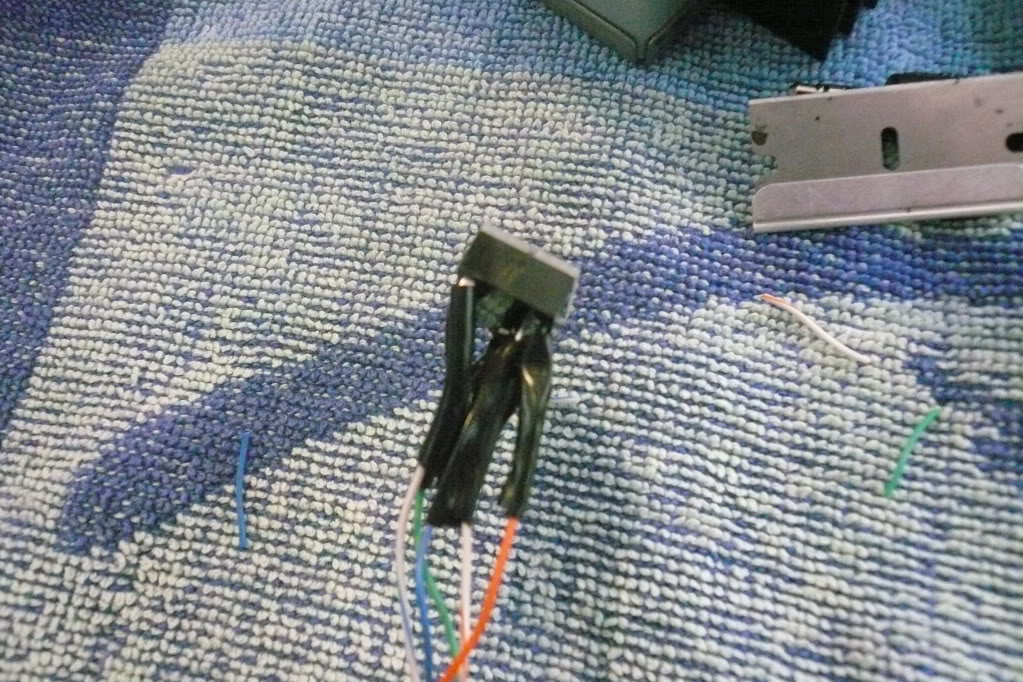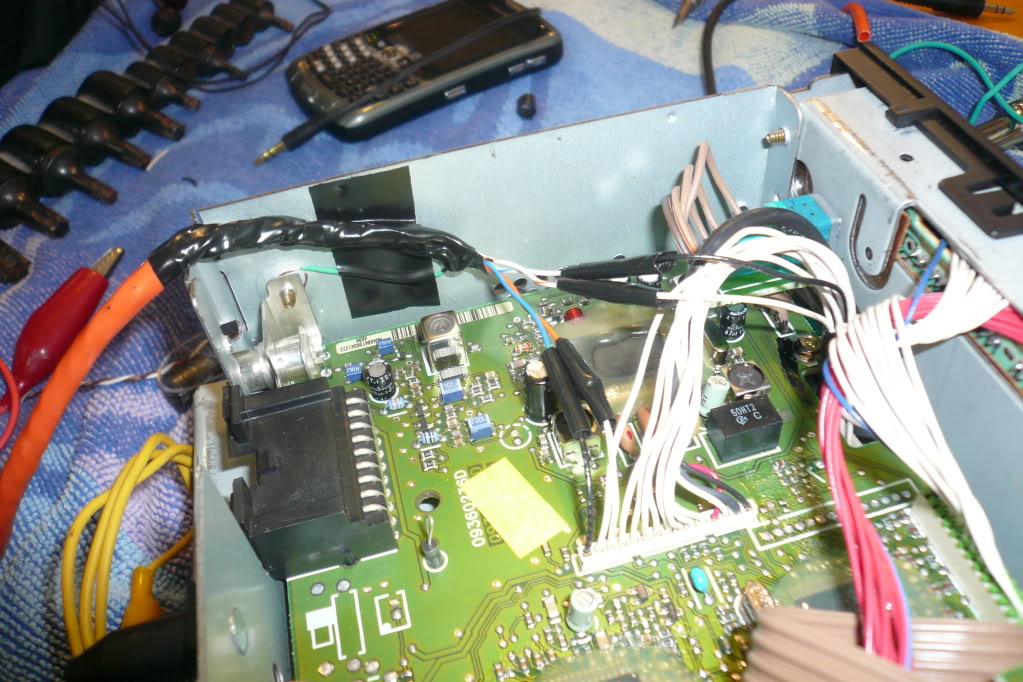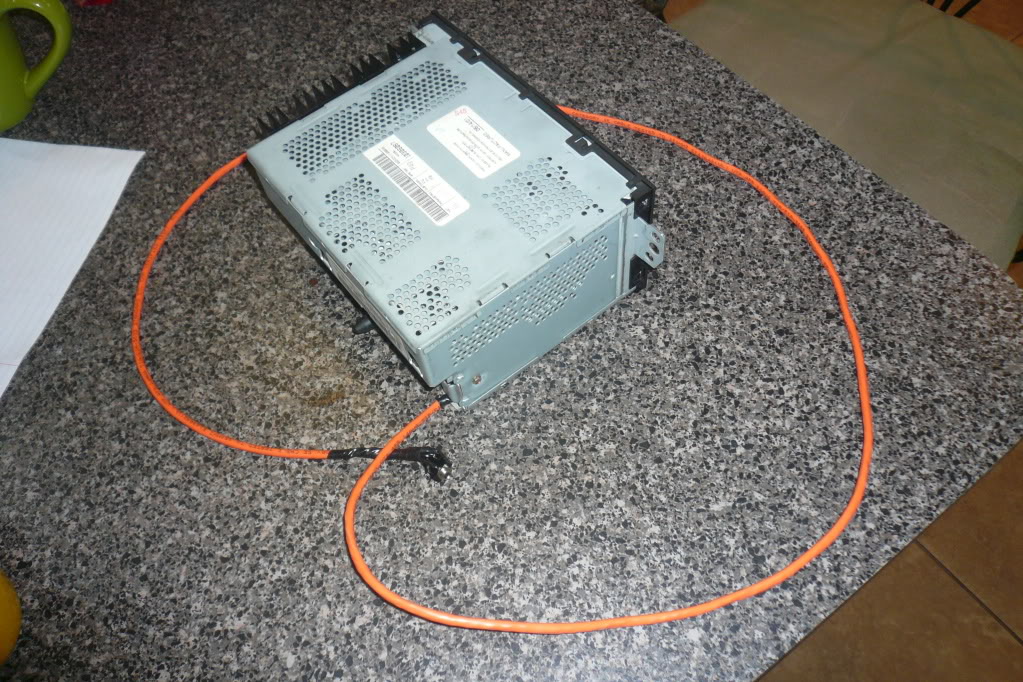 Jason put his jack in the face of the HU somehow. I ran the line out of the back, no drilling required, there is a perfect size hole right by the 12 disk cd changer harness. If you are looking at the back it is the bottom right.
Im not sure where I wanna put the jack yet, so I dont have any installed pics. But it doesnt really matter, the cd player looks the same.
Good luck