DIYs
Whistler cam out perfect(pics!) by brian_rs/ss
By diyauto
You must be logged in to rate content!
6 minute read

Whistler cam out perfect(pics!)
Compliments of brian_rs/ss @ http://ls1tech.com
11-1-2009
ok so yesterday was like perfect weather for painting. dry, medium temp, low humidity etc etc. which means i HAD to do the headlights. sooo already had all the materials ready to go. my materials list was:
1x krylon fusion black paint
1x heat gun
1x oven(lol duh)
1x butter knife...yes butter knife is the best ill explain later
2x 1000 grit wet/dry sand paper sheets
1x pair of work gloves
1x roll of medium adhesive 3m masking tape
4x sheets of computer paper
1x scotch brite pad(i hear steel wool works too)
1x clear silicon RTV
1x 1/4" drive ratchet and 10mm socket
1x pair of *********
ok i started by removing the 10mm bolt that holds each headlight on and removed the connectors to each light bulb. once the light is off u can set aside the bulbs in a safe place making sure not to touch the glass with your skin. then i removed each of the 4 clips that secure the lense. next i tried using a heat gun to soften the glue but found it took way too long this way so i went ahead and stuck the first one in the oven for 20 min @ 200. worked perfectly for me. once the headlight was done i pulled it out and used a butter knife to separate the lense from the housing. i found the butter knife worked the best becuase the round edges dont scratch up the plastic so bad. then while the 2nd light was in the oven i started masking the first. heres what it looked like: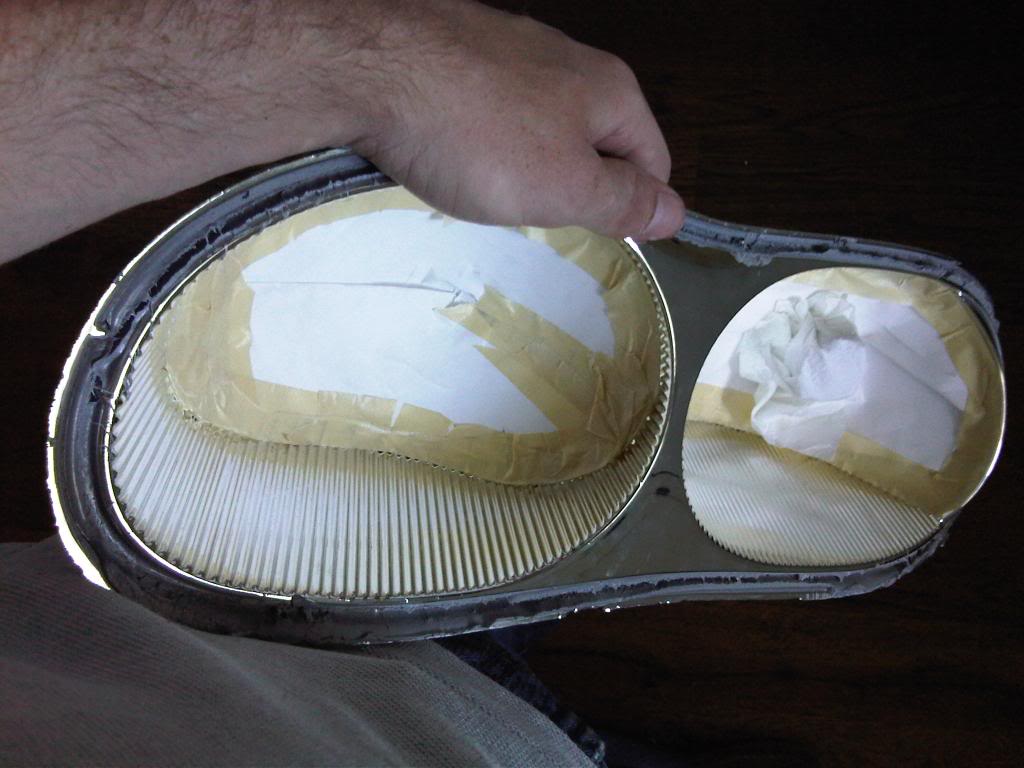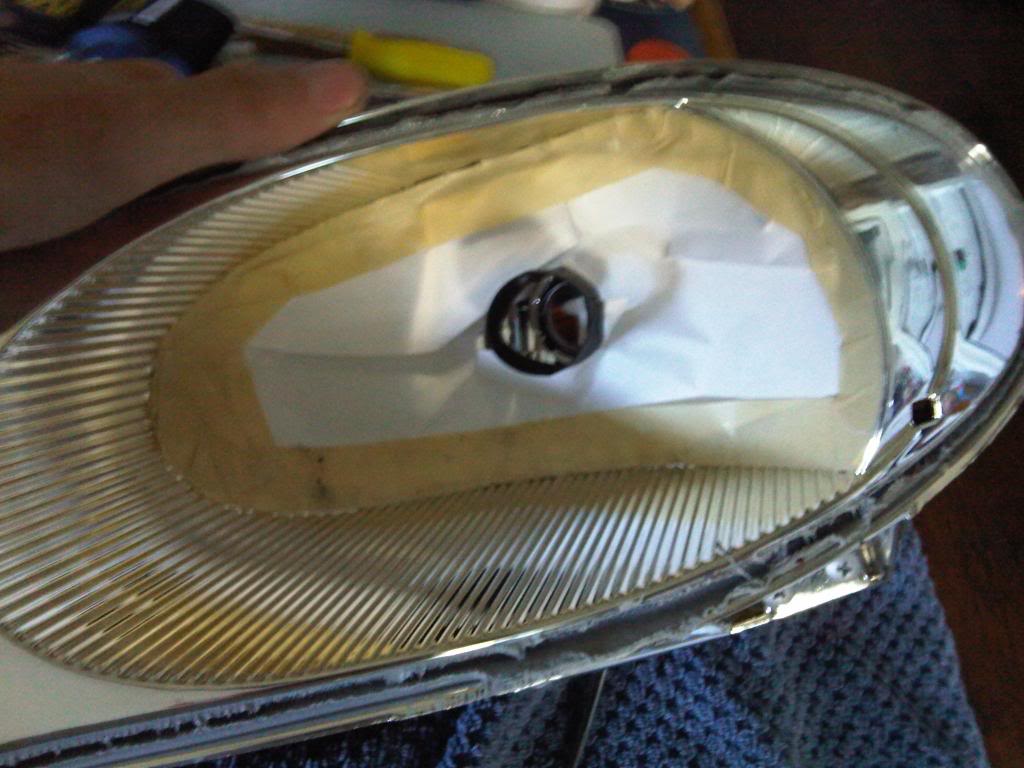 i used printer paper to make a cut out to lay inside the concave part of the light which reduces the contact patch of the adheisve. which reduces your chances of pulling up reflective material when removing the masking.
once both lights had the inner parts masked i grabbed my 1000 grit paper and scotch brite pads and began scuffing up the painting surfaces. even though krylon fusion technically requires no sanding i decided it would be a good idea anyway. once everything was gently wet sanded i finished masking the outer edge of the lights. here is a pic just after i applied the first coat: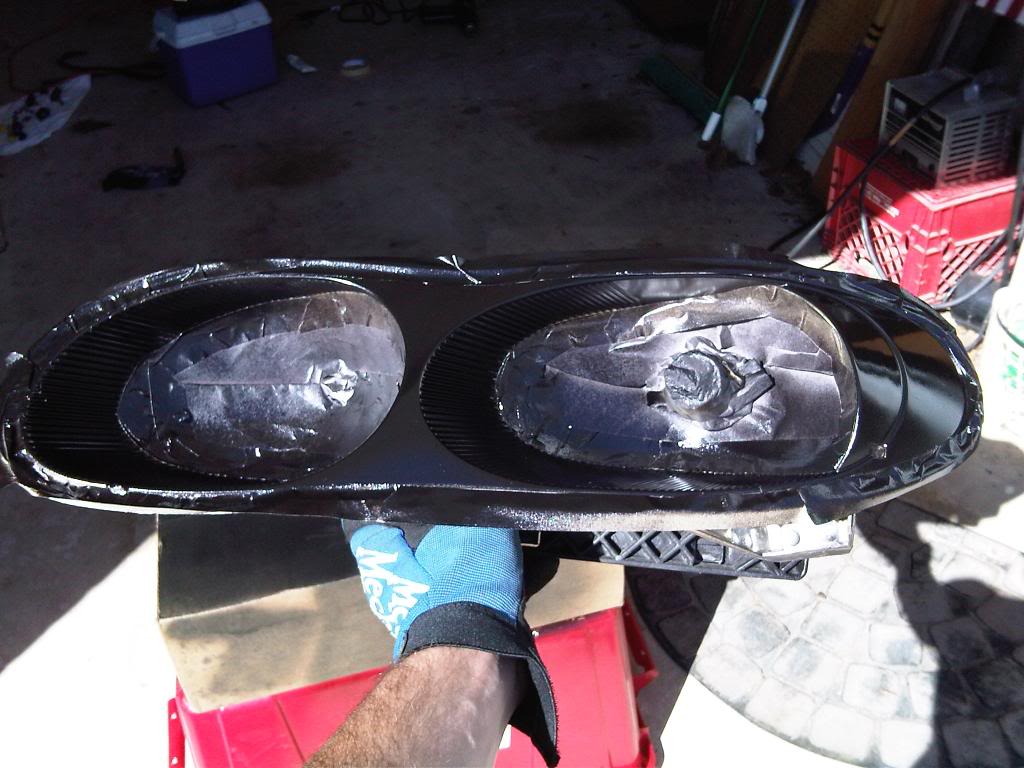 krylon fusion. made the job nice and easy: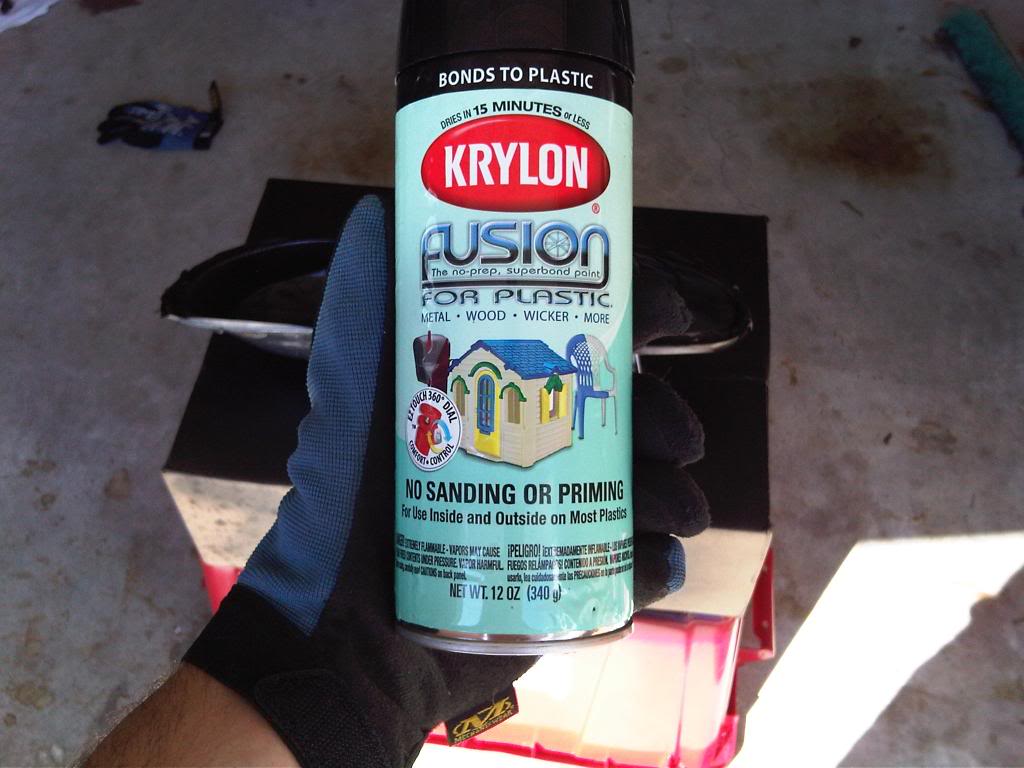 i applied 2 even, generous coats allowing 15 min of dry time between each. then i let each light sit for an additional 20 min before pulling the tape. when putting the lenses back on i used a clear silicon RTV. on one of my lights the glue was very sloppy after i pulled the two pieces apart. but thankfully i had a heat gun handy and warmed up the old glue slightly and cleaned it up enough to get a good seal. here is a picture of the first light freshly put back together: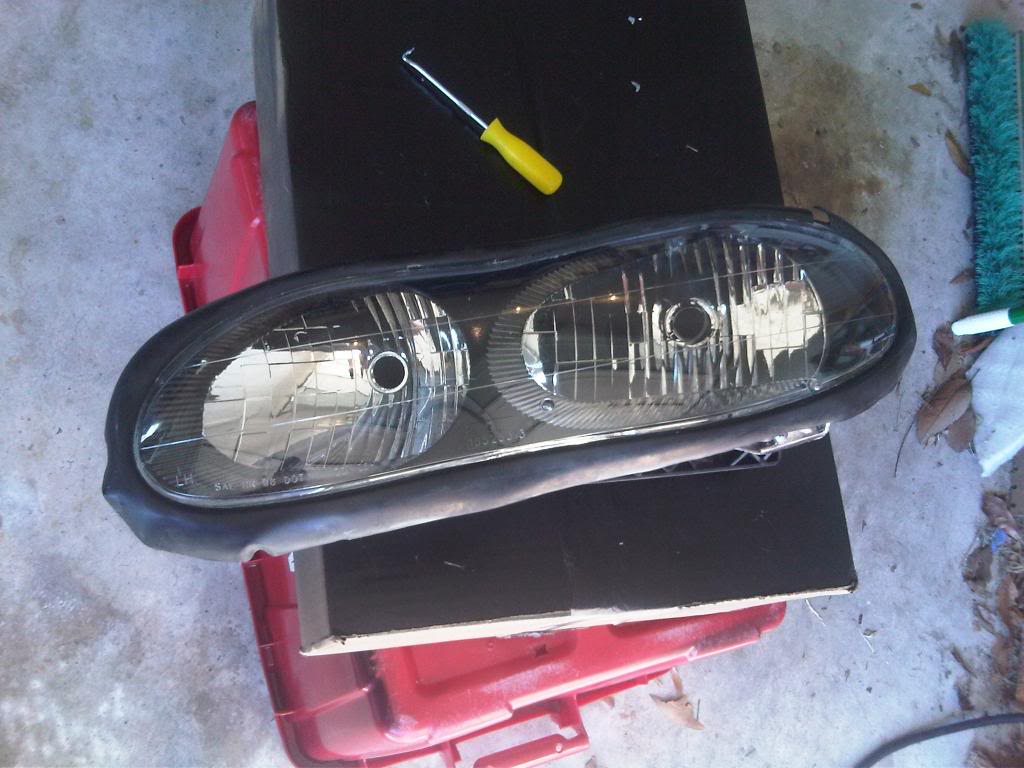 and here is the finished product installed on the car: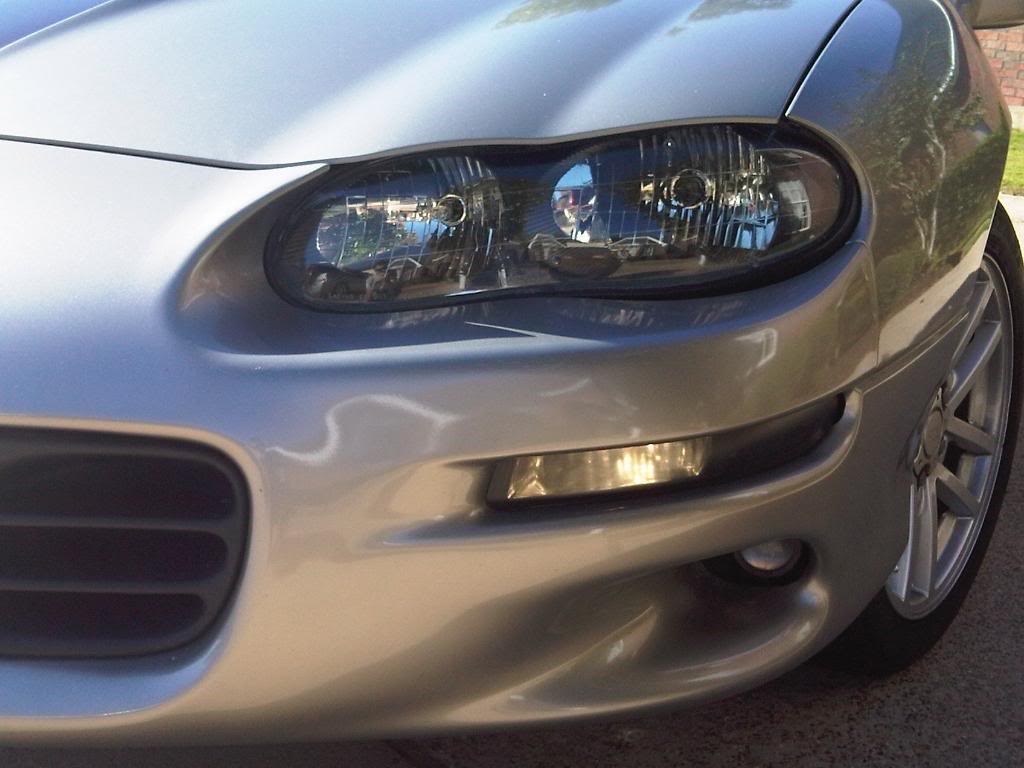 also i found the best thing to have during this job was a pair of healthy *********. if u r afraid of ******* your lights up then this job is going to take forever. i found that when working with these things they are a whole lot stronger than i had originally thought. at first i was afraid of breaking something till i actually got the first light apart and looked at everything, and its all really well made and not brittle at all.
yeah i think its mainly cuz they try to fit 3 lights in a housing made for two. so it looks a little...off.


oh and here is a before and after.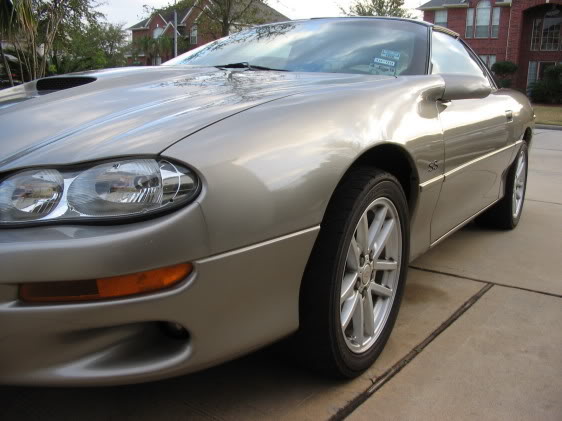 11-2-2009
its ok.

took more pics today. srry for the cell phone pics but my digi cam was KIA.