Builds
C4 + LS1 + T-56 = Good times! by subtlez28
By stevegolf
You must be logged in to rate content!
5 minute(s) of a 26 minute read
C4 + LS1 + T-56 = Good times!
Compliments of subtlez28 @ www.pro-touring.com


Now, it occurred to me a couple years ago that some of the modern performance cars (C4s, C5s, C6s, newer F-bodies etc) just don't scare you the way old muscle cars did or do. Largely because of sound deadener and better suspension, you just don't get that: "I'm gonna die" feeling anymore (adrenaline). This project is about going back to basics. No creature comforts. Deleted radio, sound deadening, HVAC, power windows/mirrors and almost anything else that doesn't help it go faster.
I've always liked Corvettes for there well designed chassis, light weight, brakes, etc.. etc.. So, when I realized early C4s were getting cheap, and old/worn enough that I wouldn't mind stripping one down I started seriously shopping.
I have High Speed Auto-crossed (one solo timed lap on an open road course) an 02 Z28. I love the LS1 and T56! But it has some inherent deficiencies, and I just didn't want to diminish its street car status. Time for a purpose built, lighter, better chassis to put an LS1 T56 in.
The car I ended up with was an 84 that already had an LS1 swapped in. I'm told this car was put together around 2001. When I got it though, someone had swapped out a built LS1 for a stock 98 LS1, backed it with a 4L60E, but it was a non running basket case.
The good news was it already had a stand alone harness, C5 accessories (except the balancer...), C5 seats, newer black interior, C5 Z06 rims, Konis, good springs/sway bars, and upgraded brakes.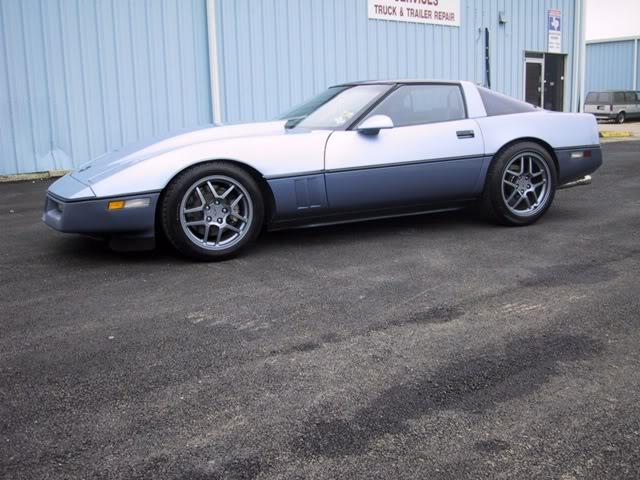 Again, with my less is more, street legal race car build theme, some of the parts (4L60-E, C5 seats, Z06 wheels) went up for sale and the transformation began. Then it stalled for a while, life got in the way, but I'm back on it again.
I put 17x11s all around, and have mostly disassemble the HVAC, deleted most of the interior, power locks/mirrors, and cut out a lot of unused wiring. I picked up a nice aluminum, laser cut dash w Auto-meters gauges. It definitely works w the street legal race car theme, and allowed me to ditch alot of the interior plastics.
I'm not real proud of these photos, as it is a work in progress. Complete with messy garage and parts piled on the car (don't worry I have the carpets on the roof protecting it). But I thought some of you would get a kick out of it, and I wanted to prove I actually have this project I keep talking about.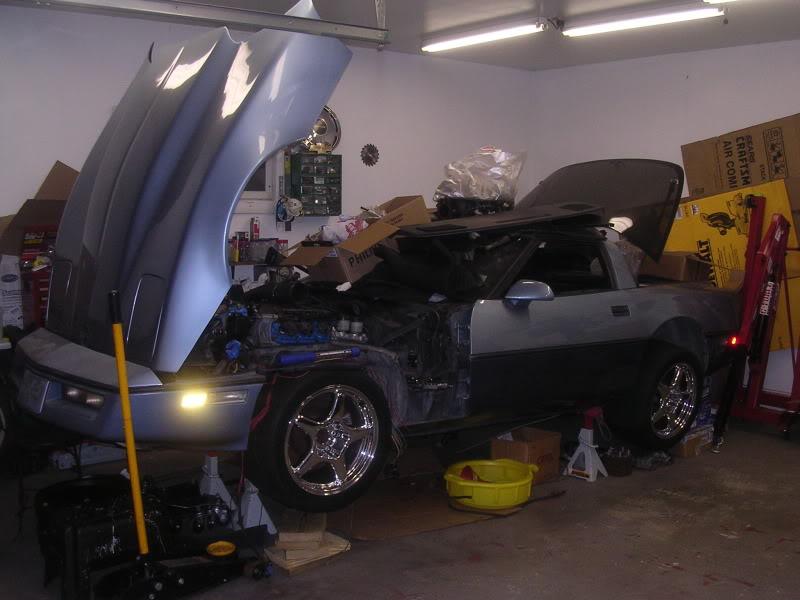 I don't know why the previous owner painted the valve covers blue, but they will go gray or black soon.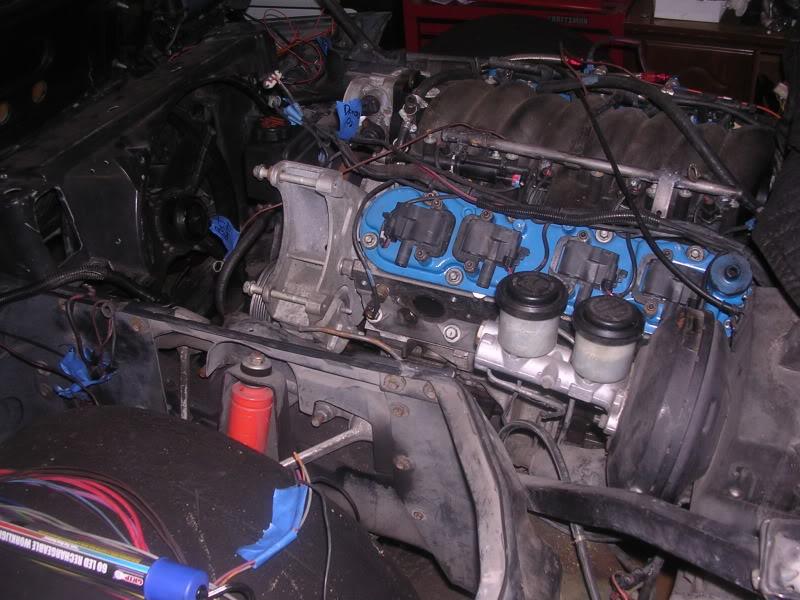 I'm thinking carpet delete and fabricated door panels. Pretty much all business and flat black inside. I may black out the dash, but it is so pretty...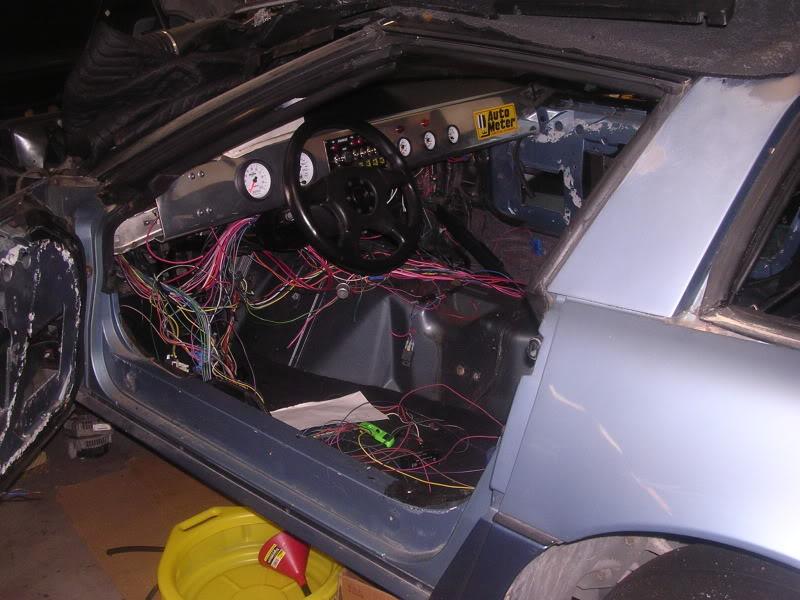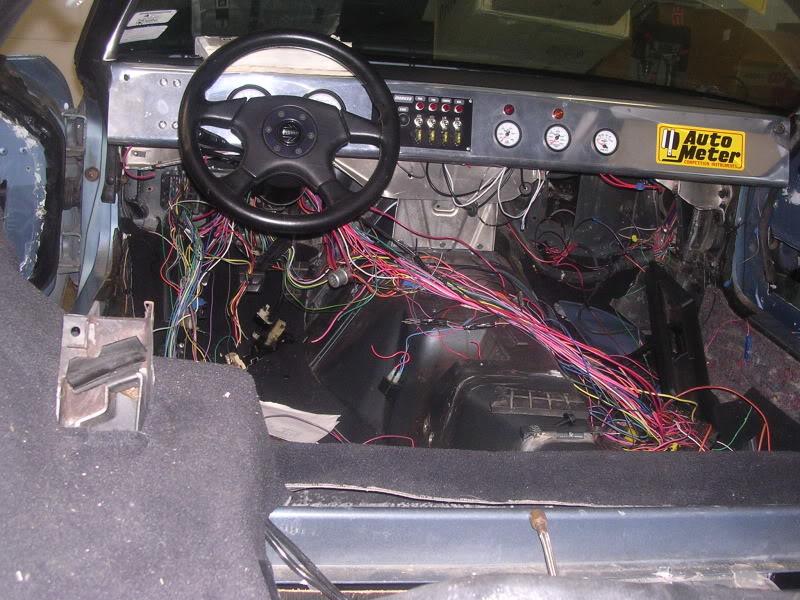 I also removed the Hooker shorty headers it came with as I intend to go with Melrose Header's long tube headers built for LS1 swapped C4s.
Right now, I'm continuing disassembly. I plan to remove the LS1, inspect it, and clean up some engine bay issues (scary fuel and brake lines). I have an under-drive balancer to put on that will work with the C5 accessories. It currently sports an F-body balancer, and the accessories are spaced out from the block (w buts and washers...) to make everything line up.
It is hard to measure things now as it is pretty crowded. I also want to check the position of the engine to see if it offset (front to rear or side to side) appropriately. Because this was an early swap, simple adaptor engine mount brackets were not used. In stead some metal was welded in and C5 stands were used. I'll post op some pics of that when I get the engine out.
Here are some more engine pics: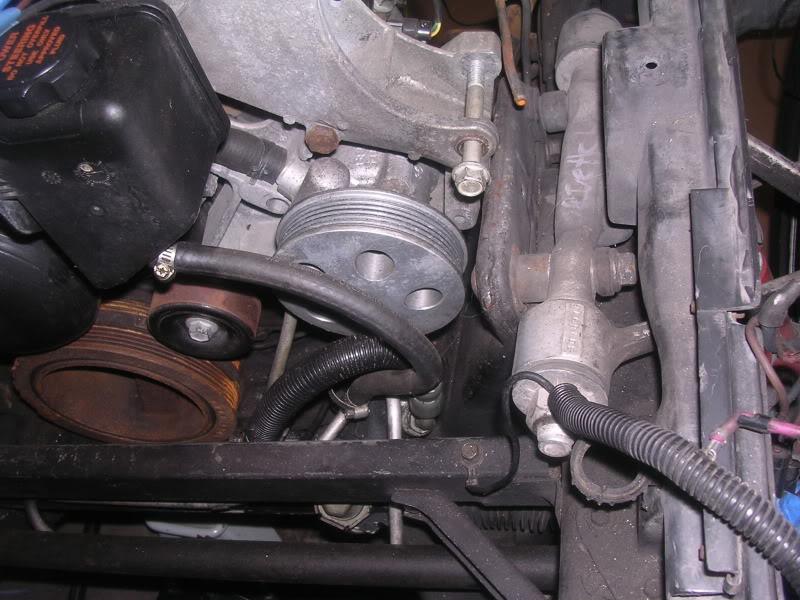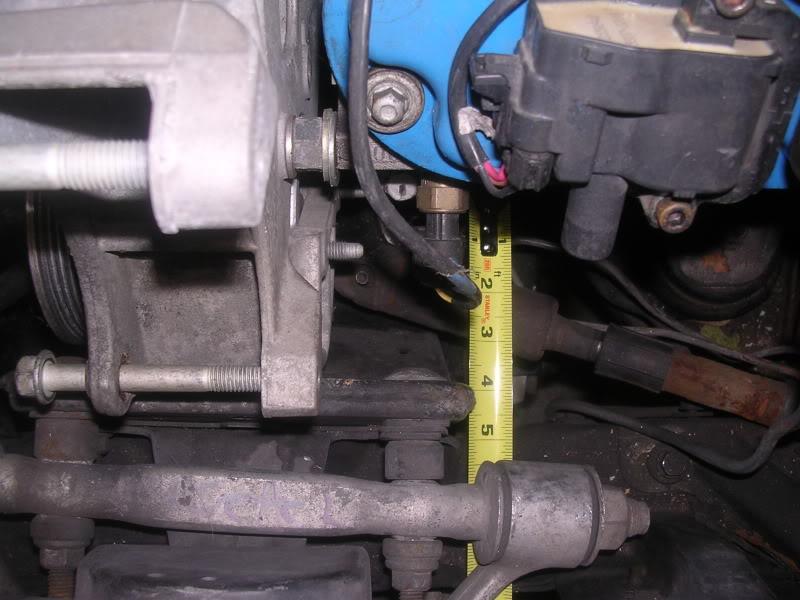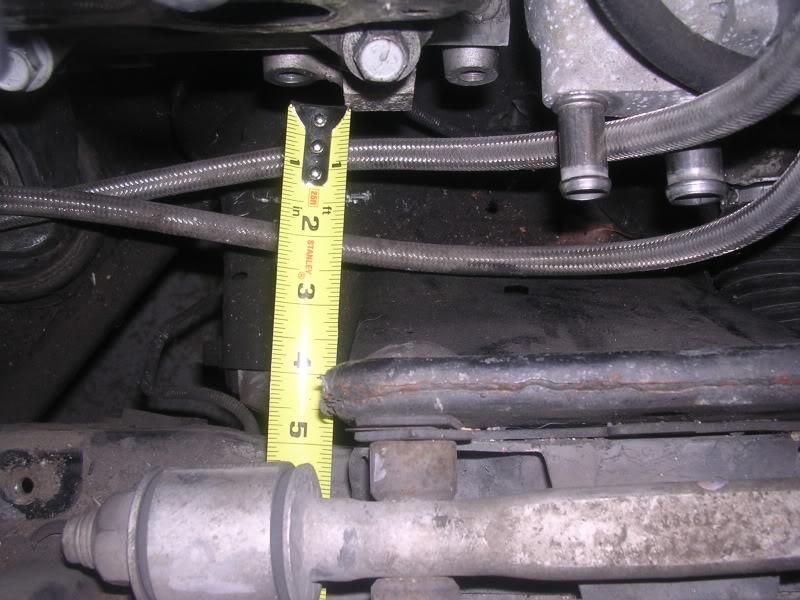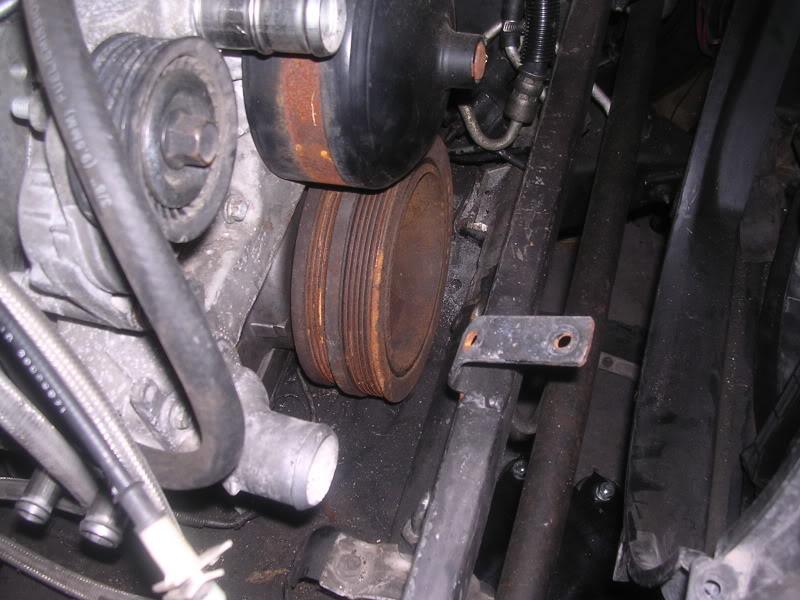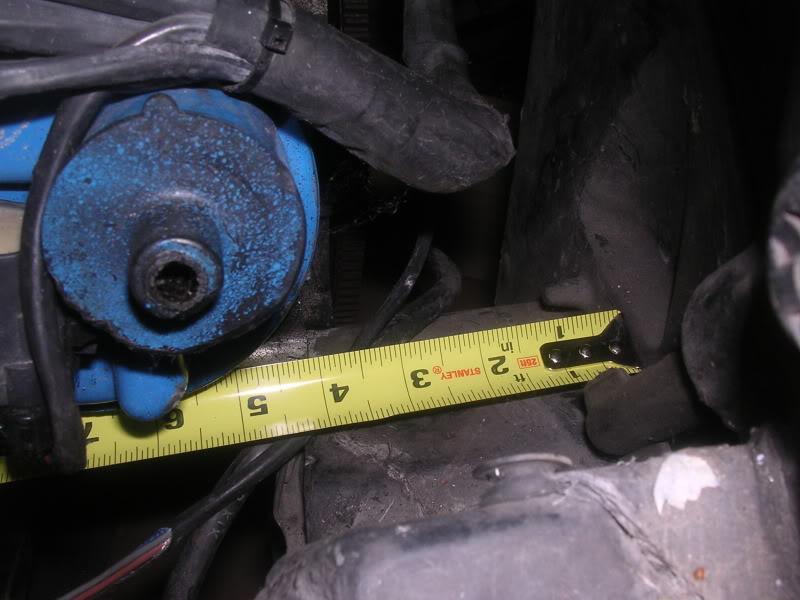 Gratuitous (subtle) Z28 shot!