C5 Build Thread by dasorcha21
By diyauto
You must be logged in to rate content!
C5 Build Thread
Compliments of dasorcha21 @ http://ls1tech.com
12-16-2010
this is my current build taking place i am copying from another forum here.
Well bout time for a build thread.. I will be talking/doing this build thread in 3 phases.
1. The current build
2. The Maximizing the NA portion of the build and fixing any issues
3. The Nitrous part of the build
Im sure I will forget some **** etc…. but the bulk will be there.
First off I would like to give several people some some recognition.
First and foremost ….CBI, Country Folk, Ol boah, Android bicentennial man Chad Barton a much OVER DUE THANKS!!!!!!!!!!!!!! For helping me on this build and helping me build an awesome setup.
2. Josh Boooooomer for an awesome tune with no issues… car Cold starts and works excellent!
3. Bennnies from PURRRRRRRRR – for hooking me up on parts and going the extra mile on ****!
Phase 1
(fyi – this build has to be sometype of record as we finished it in 1 week lol)
Build Details
418ci Ls3 – 4.080 bore
Diamond gas ported nitrous pistons
Eagle 6.125 H-beam
Eagle 4" crank
LS7R Cam
Morel Link Bar lifters
PRC CNC ported and milled LS3 heads
Comp .675 Max lift springs
Fast 102
NW ls3 102 TB
ASP 25% UD pulley
Kooks 1 ¾ headers (the exhaust ports on the heads are bigger than these primaries)
Titanium z06 exhaust (bypass mod)
Centerforce DFX (biggest POS)
85mm Maf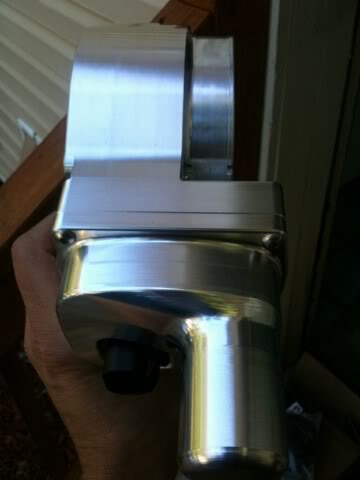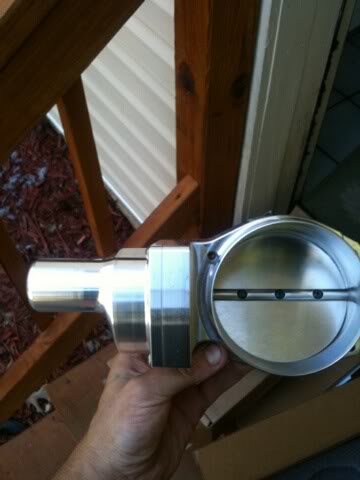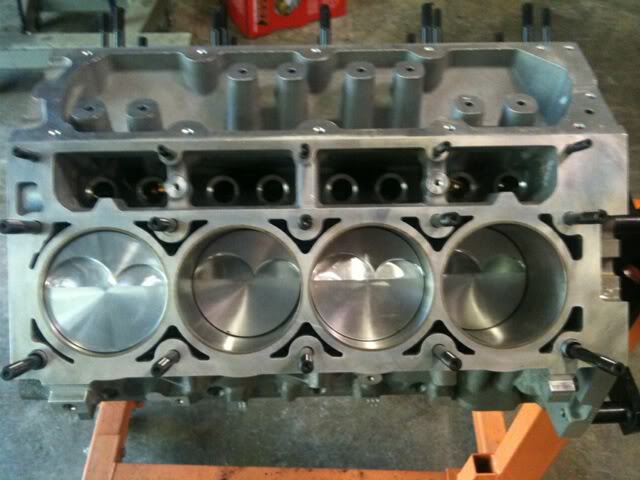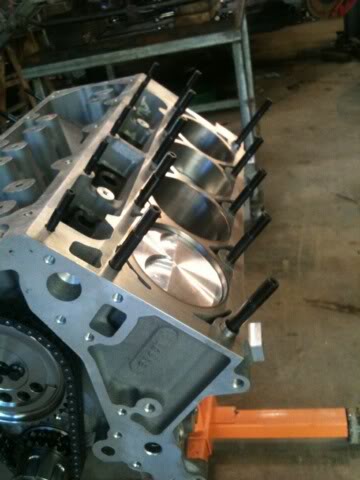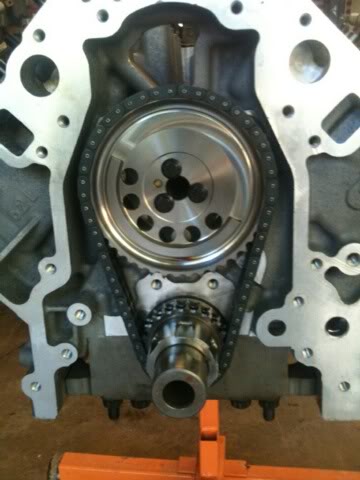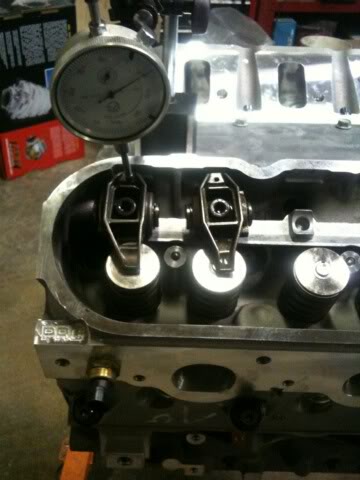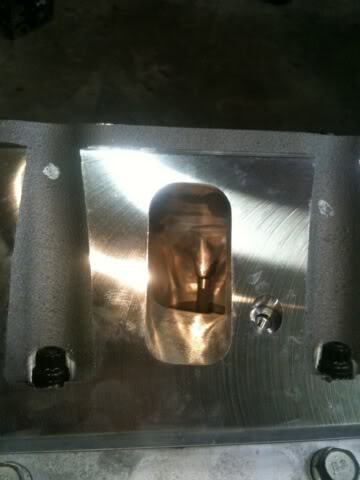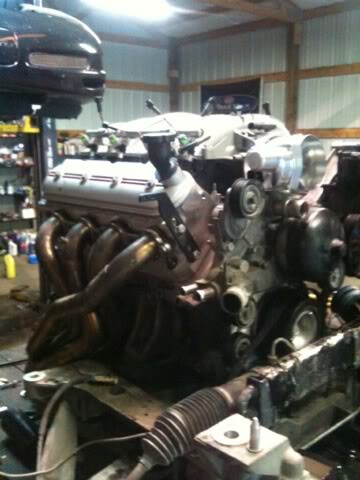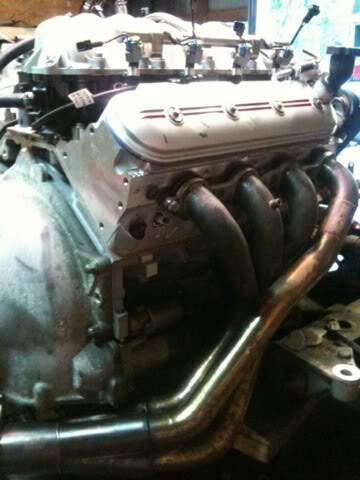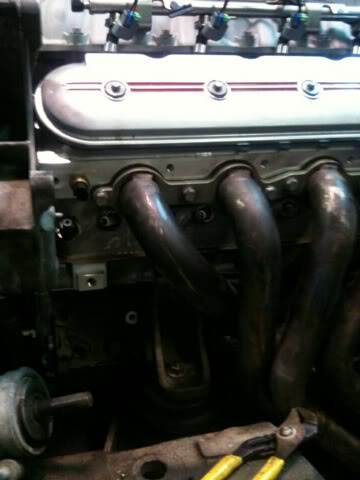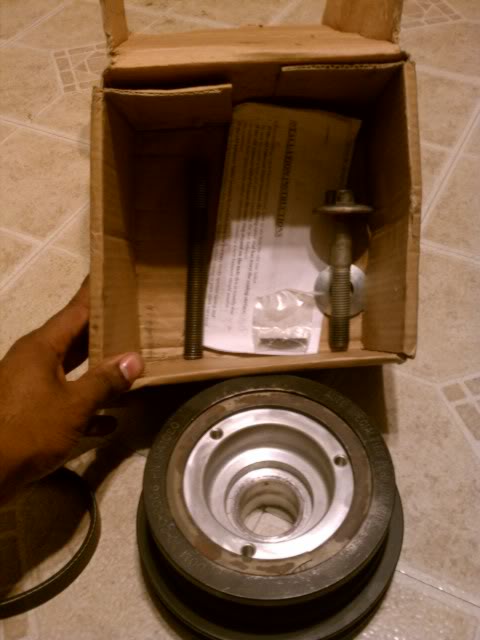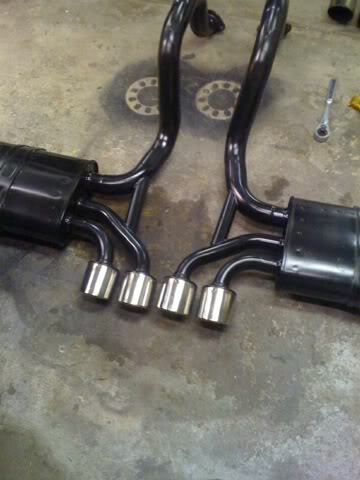 The car was dynoed with 200 miles on the setup so wasn't quite broken in yet.. we will recover this in phase 2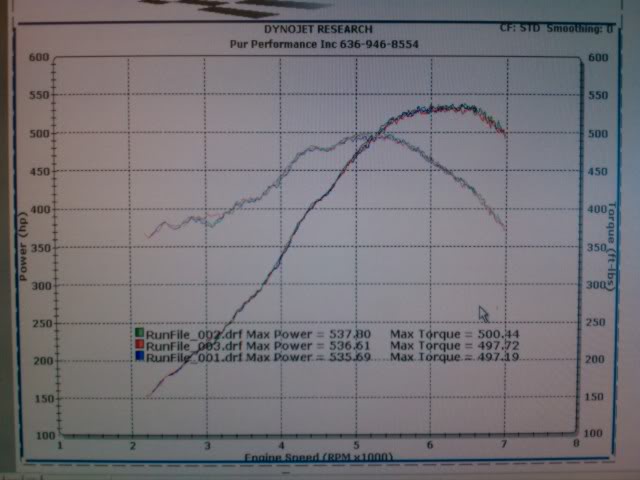 I will Begin Phase 2 tommorow with explaining the issues and the fixes
PHASE2:
Since I Purchased the car it had 1 3/4 kook's header and a brand new Centerforce DFX. We opted to just roll with what we had and take the build in stages. 2 huge problems arose with this decision. First off the 1 ¾ primaries are smaller than the exhaust ports on the heads themselves Making for a huge restriction especially on an NA setup. Secondly, the clutch…. Sigh…. Has to be the biggest frustration and annoyance I have with the car. It would not let me shift above 4500rpm among other things (seems to be a known issue that the centrifugal weight system tended to bend the fingers on the PP during high RPM driving. I had purchased a Tick performance Master Cylinder to fight this issue to no avail. Regardless the purpose of Phase (2) is fix the current issues and to increase the power of the NA setup to reach our goal.
The Fixes- I have already purchased and installed the Tick Master Cylinder. Now….. In Comes The RPS BC2 after giving it a good look over as I was trying to choose between the Mcleud RXt and RPS BC2 CBI and I recited the motto to this build and the overall idea we have practiced throughout it. " RELIABILITY COST MONEY, SO WE BUY THE BEST **** WE CAN AND DEW WURK SON!"
Now for the Headers we opted to Go to 1 7/8 KOOKs headers as well as Porting and massaging out the 102 Fast as there is soooo much to be had in a high HP NA build from a good port job and big headers LET THAT BITCH BREATHE. Lol.. I will be posting results after these babies go on this week!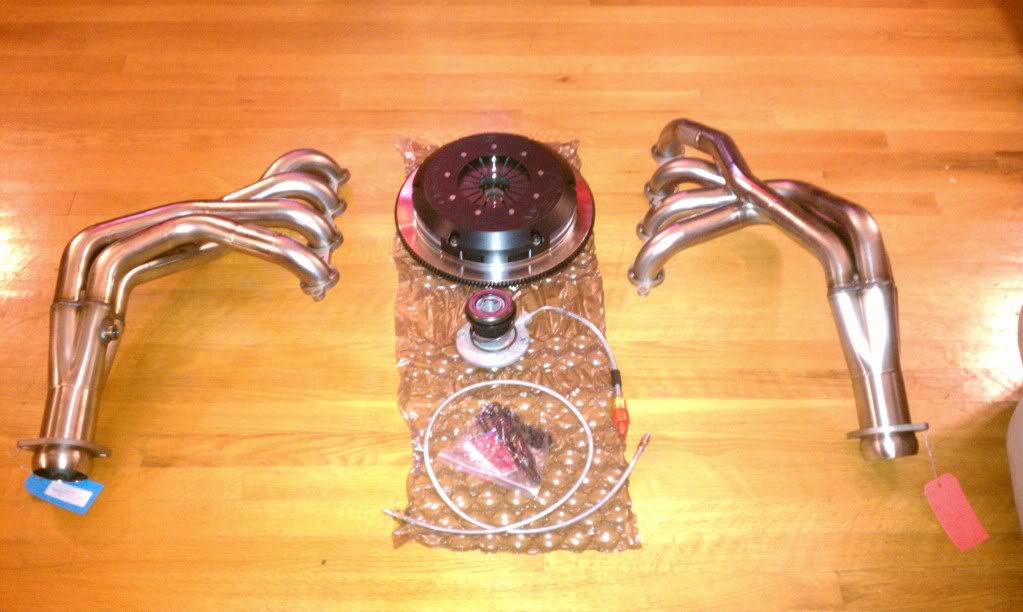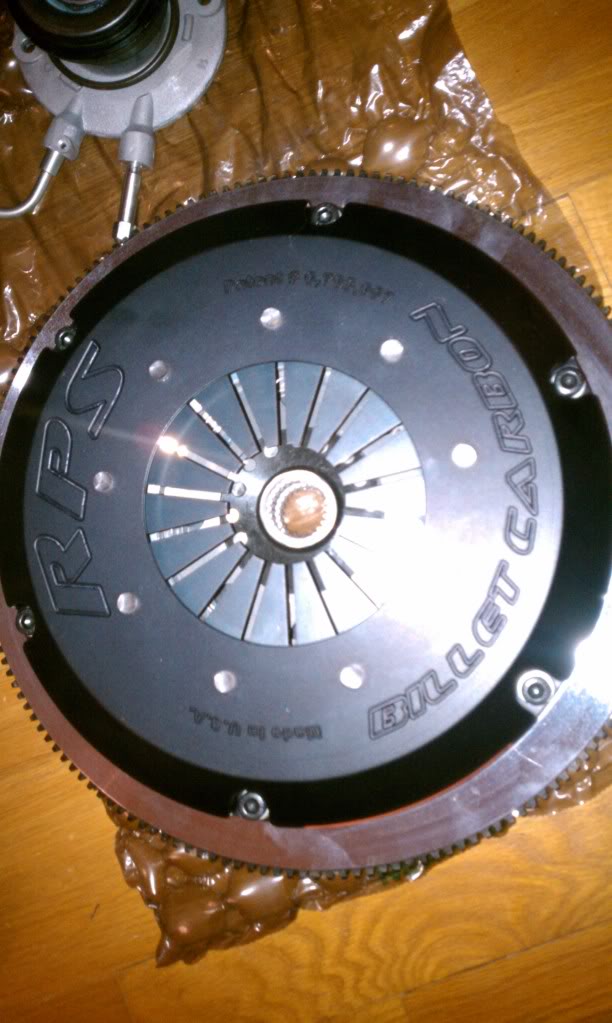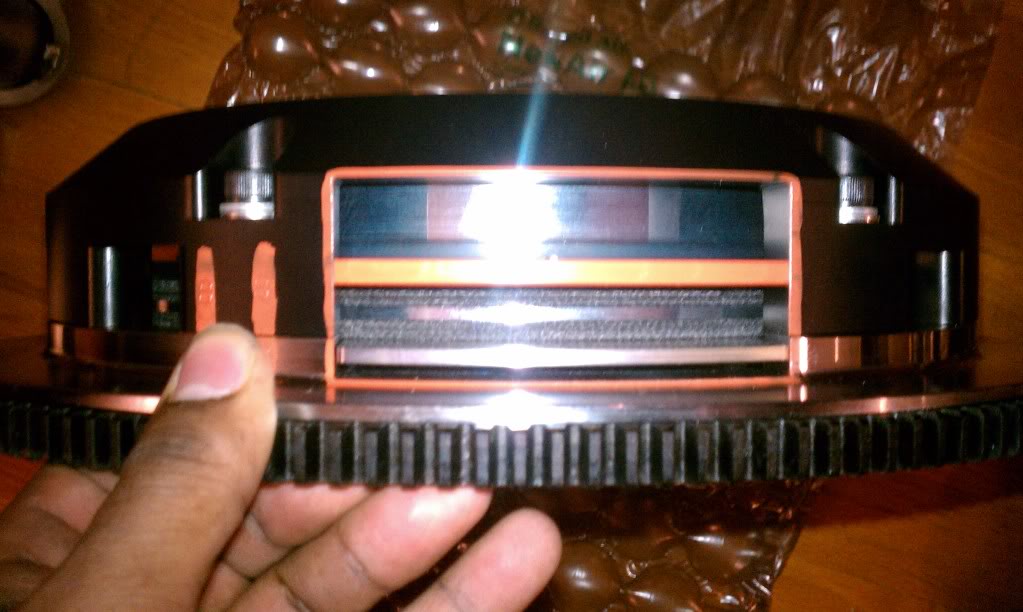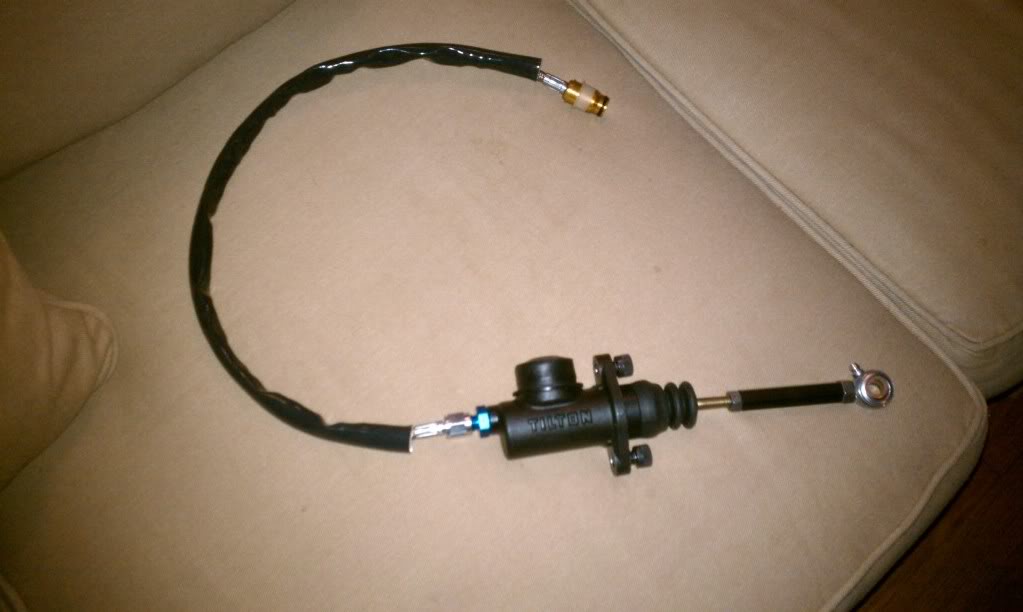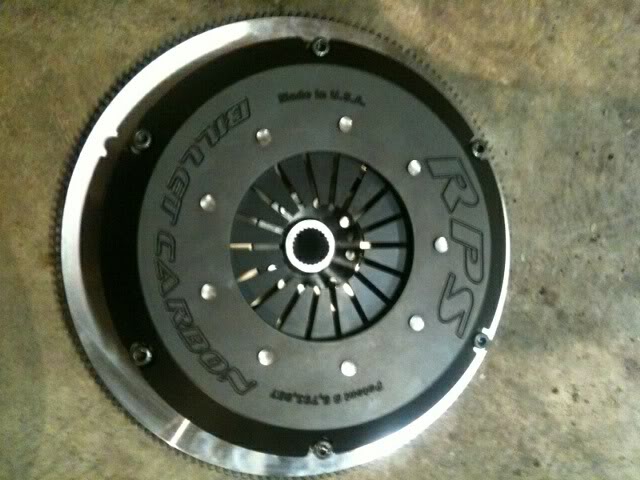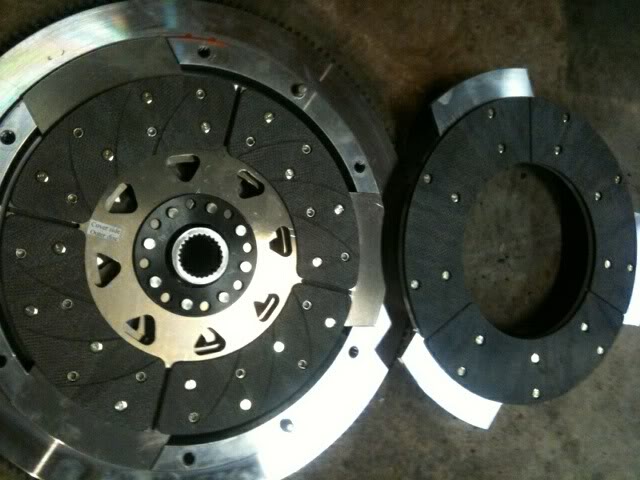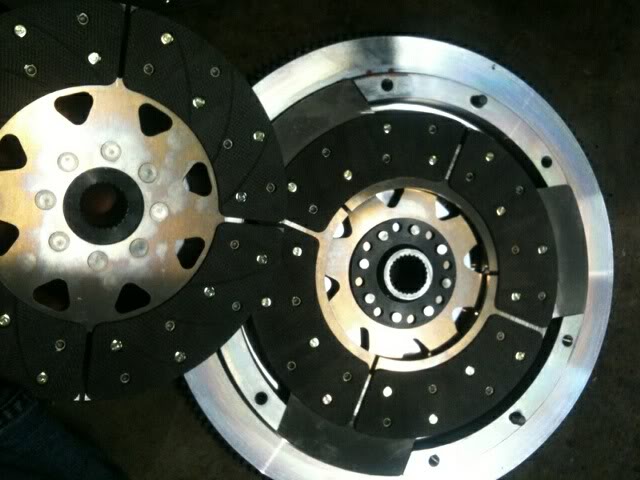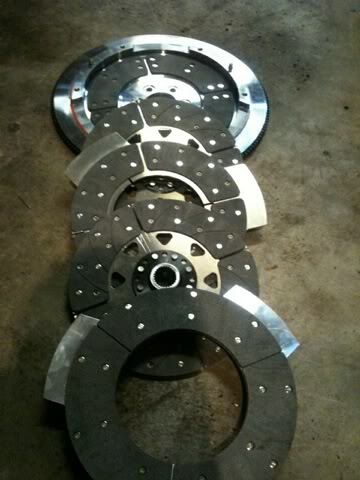 Ok so Phase 2 is done
With the addition of the new intake and extremely light clutch the car is an absolute monster. throttle tip in and response is just crazy it is a rev machine. the clutch itself is amazing feel great when shifting and you have an awesome feel for clutch disengagement and contact point. i will be going back to the dyno end of week to see where i stand before the spray.

Phase 3 is all mounted up and ready to be wired.

we went ahead and decided on a plate kit and will probably be adding a DP kit as a second stage to the system. the system consist of a 102mm plate kit and 2x 10lbs nitrous bottles and 2x Comp 4500psi Nano System along with a -6 to the front and a Fuel Standalone unit. this setup will be good for plenty of juice to both systems.

Feast your eyes below at the completed Fast porting it will def be awesome!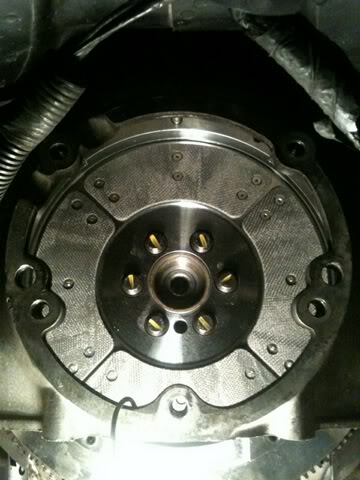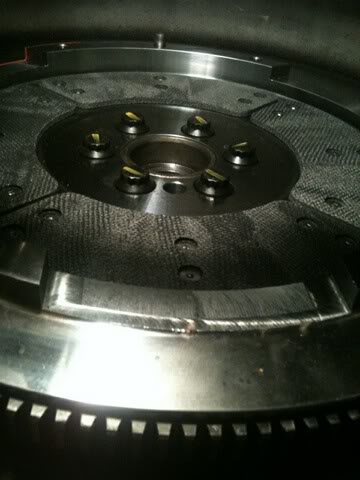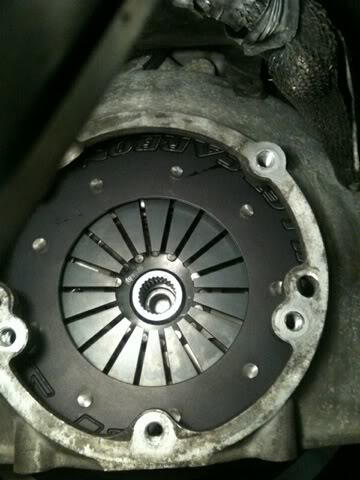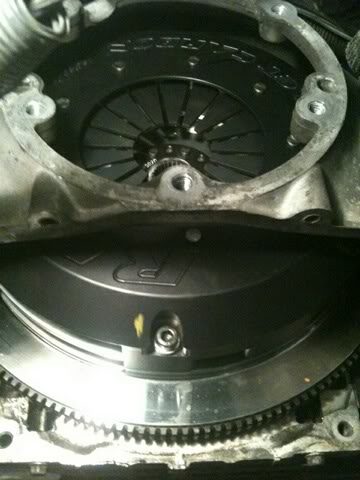 Phase 3 pics

how many bottles ya need lol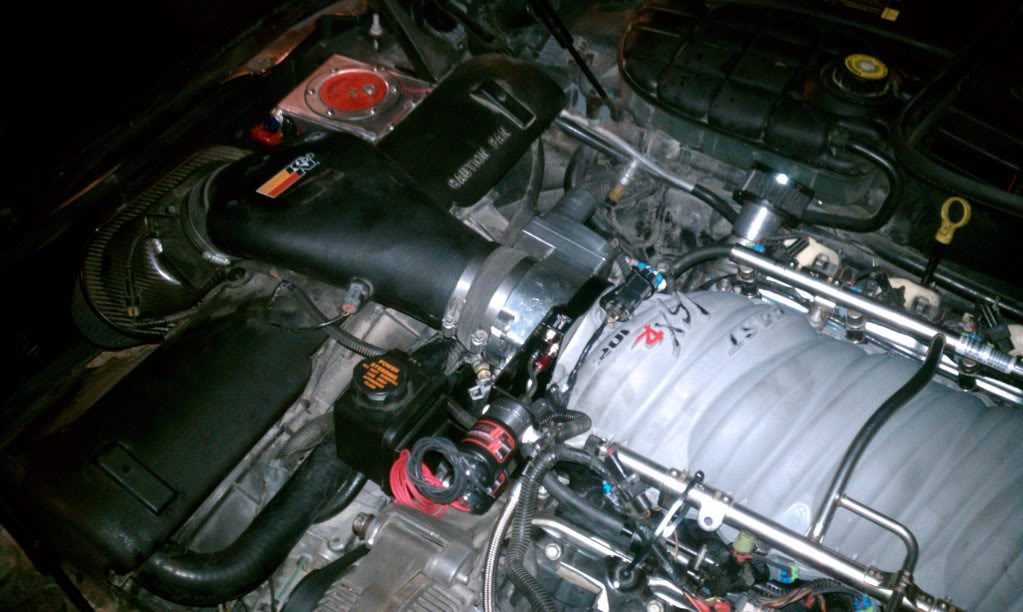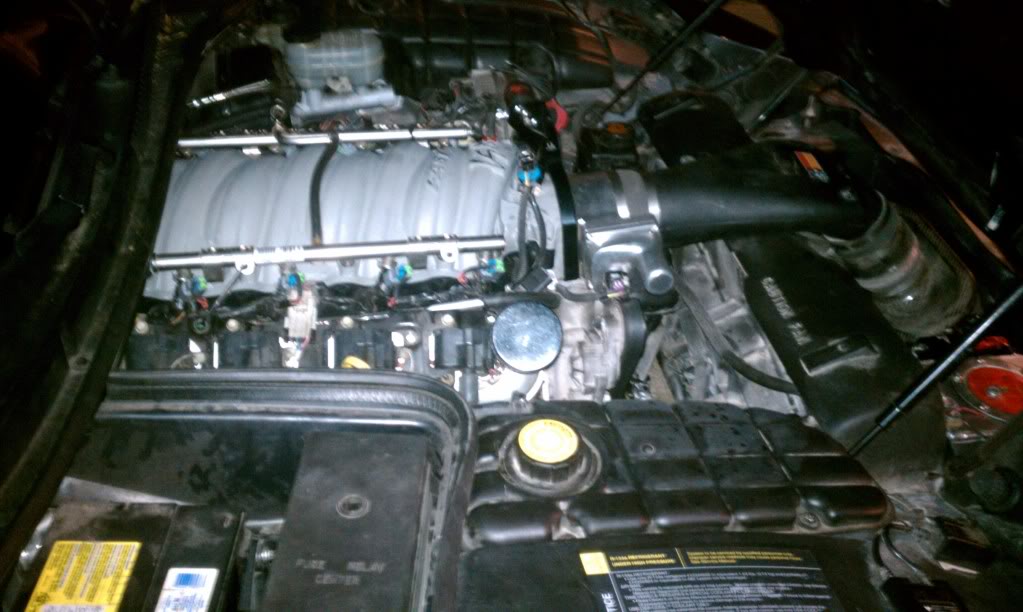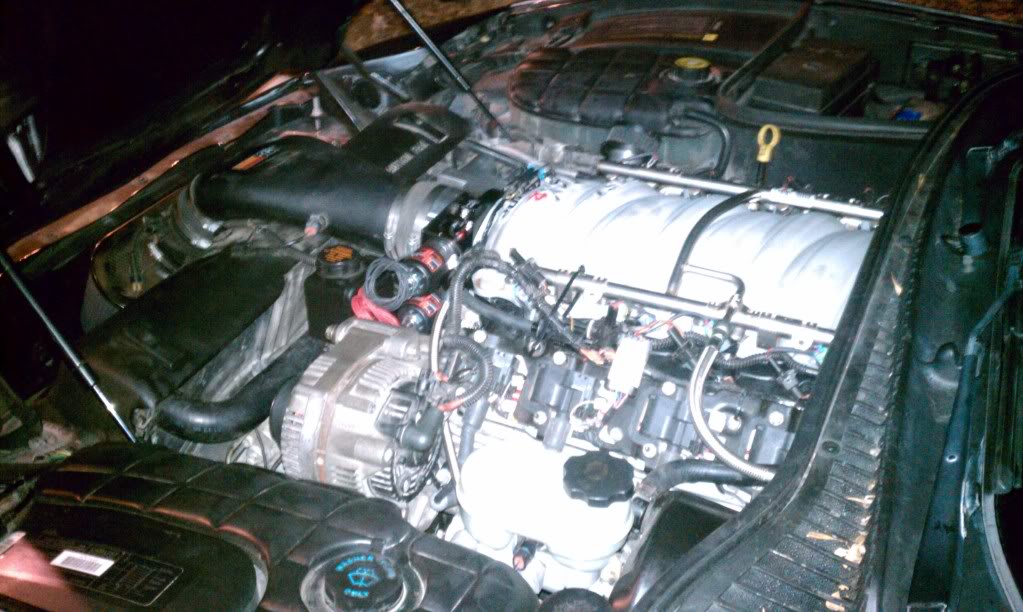 new nitrous valves which not only flow alot more but also allows to monitor bottle pressure without having to open the bottle. it also has 3 ports (nano, nitrous out, blow down) and a guage.
In an effort to squeeze every last bit of na power out of the setup we have came to the conclusion that the current intake on the car will just not due. you can monitor or somewhat see if u have an intake side restriction by looking at the kpa during a full pull and seeing if it lumps over etc... and at what point during the rpm band. the current intake track consist of a hogged out fat 102 and 102 tb to only be restricted by a k&n intake and 85mm maf. we will be swapping these components in favor of a true 4in pipe from the TB all the way to the filter itself and doing away with the maf and converting to full SD mode. If we cant get good driveability out of it i will purcharse a ls7 card style maf that can adapt to any size pipe and give better resolution. to be able to use a 4" pipe in a c5 you have 2 optons either by a cowl hood with enough clearance or drop the radiator and lean it back some. we opted for option 2 as i have done it on the my red c5 and it was rather painless quick and easy to do as well as cost effective. If everything goes well over the weekend we will be paying a visit to the dyno to see what we can muster up.

here is my current intake setup
So more updates almost there... cant wait!

So i was able to swap out the intake out rather easily. I took a couple of pictures to show the differences of the intake path and the inside flow path of both.

This first picture really shows how bad the first intake was as it was not smooth and had a few humps going from big to small and back to big. These inconsistencies cause air turbulence further hindering performance. also keep in mind this intakes ID was well below 3"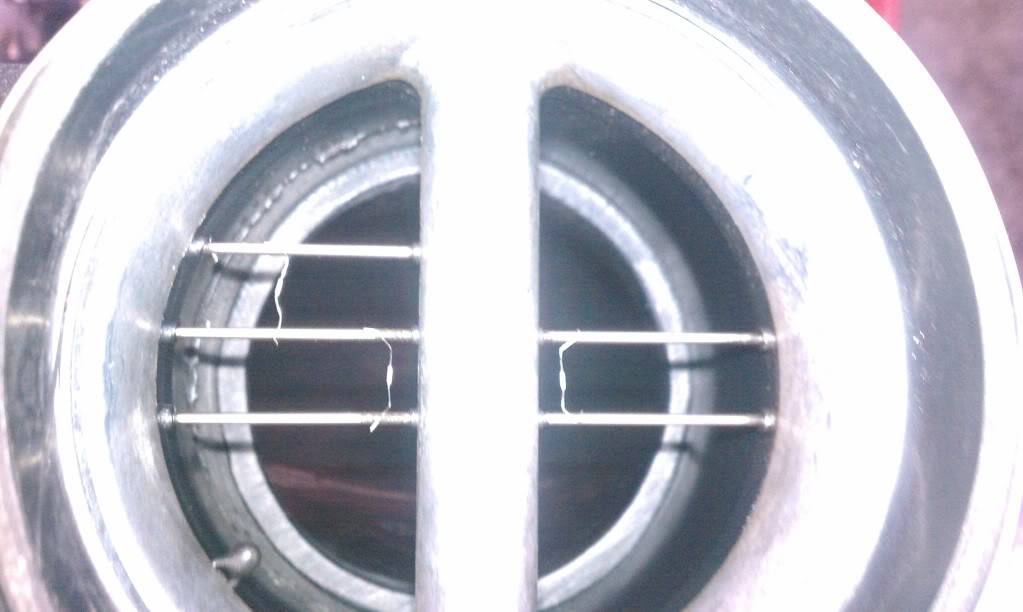 Also comes the fact that the intake dam near flattens like a pancake further reducing potential flow.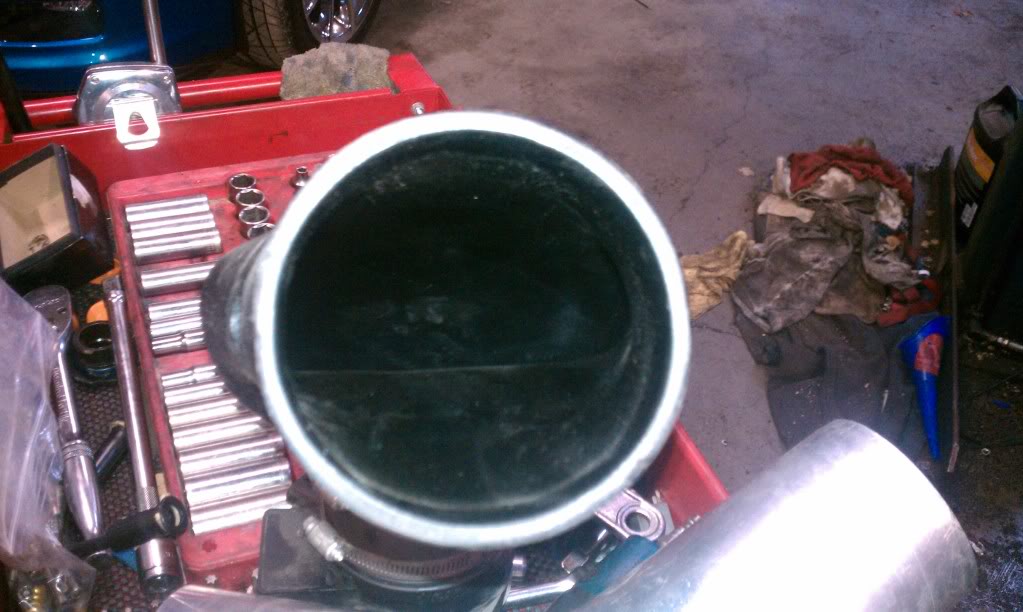 In comes the new CBI intake it is 4" from the TB all the way to the Air filter
please notice there is just a small bend and the pipe maintains the same diameter throughout the whole path.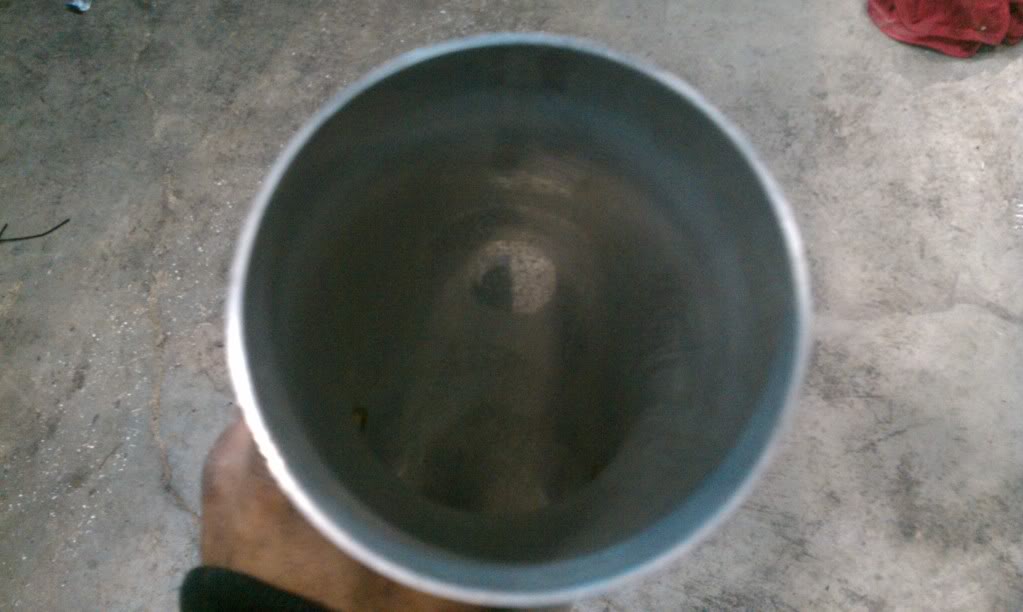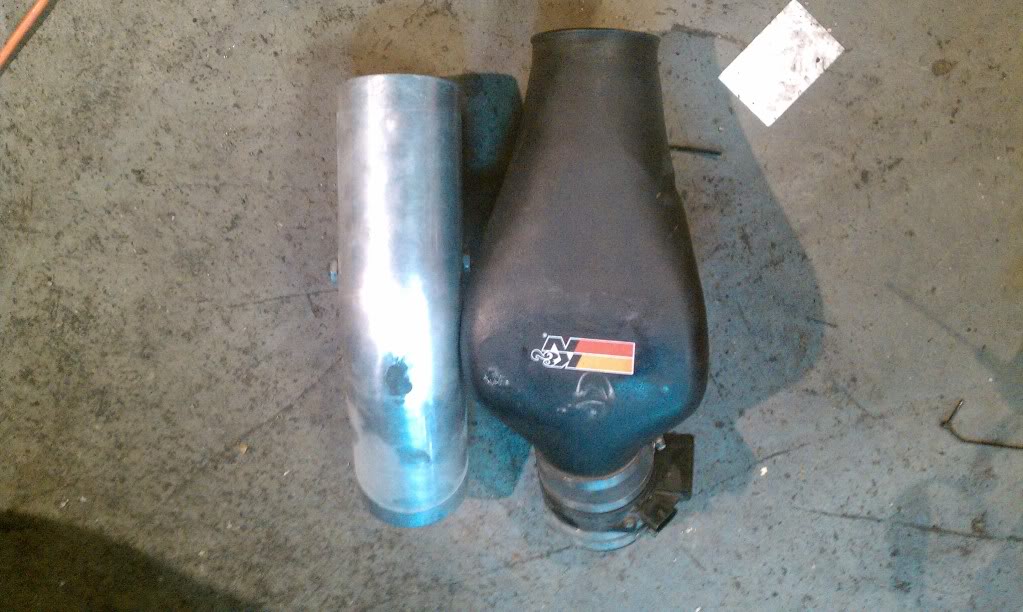 And here are the final results of the intake project
(please keep in mind i will be getting everything under the hood either powder coated black/painted black( ie. fast)
made a quick spin and the a/f is reading a bit on the lean side now which def shows were getting a good amount of air in there now.
we are very excited for monday for the final tune and dyno to see were we land.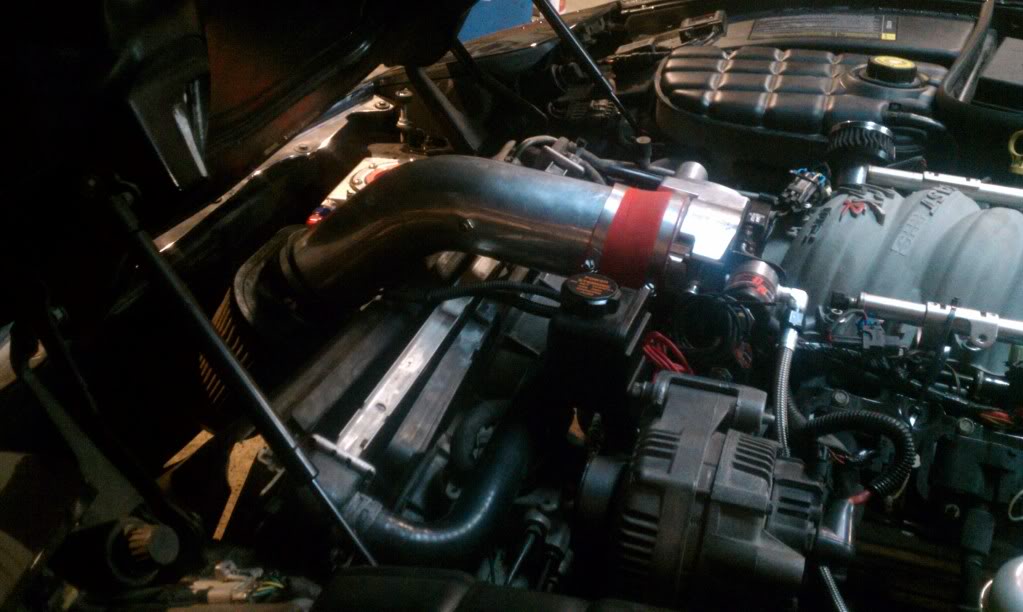 And so this is where we are currently at in the build.

We did some tuning tonight on the car and it absolutely did not like going to SD so after much deliberation we have decided were going to change the intake setup again and not look back as its the baddest one currently out.

We opted to go with the new Halltech Killer Bee II
-it sports the biggest K&N Filter specifically made for halltech
- inlet is 107mm and has a built in velocity stack
- outlet is 102.5 (which maches up perfectly with out 102 TB
- comes with conversion harness and Ls7 MAF card style



Below is a pic of it and all its components as we would have to purchase the maf harness etc.. it just makes more sense to buy the whole package and keep it moving.
12-18-2010
Well the intake finally came in and i am very very impressed. its huge even compared to the aluminum one that was just on the car. The filter is the biggest difference though the thing spans the length of the whole intake and it sits perfectly in the front of the car.. i will take pics of it once i put it in, but it basically sits very low on the front fascia infront of the radiator and right above the air dam which will really provide some good fresh air once the car gets moving....

heres a comparison of the outlet sizes of each intake
aluminum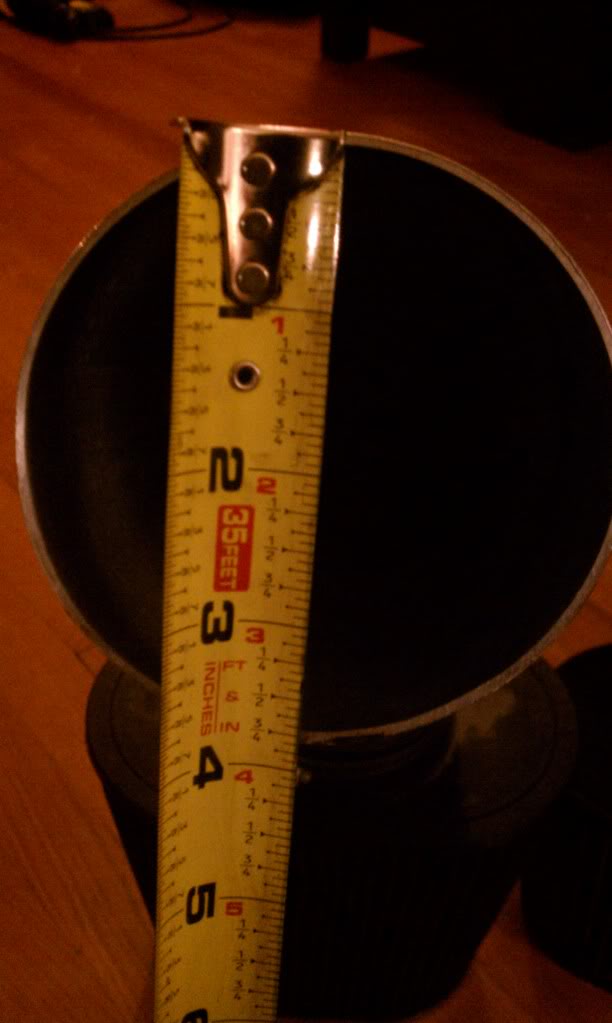 halltech
12-21-2010
well got some good results got 2 more tricks up my sleeve to reach my goal

then i will be satisfied


here is The Video and dyno sheet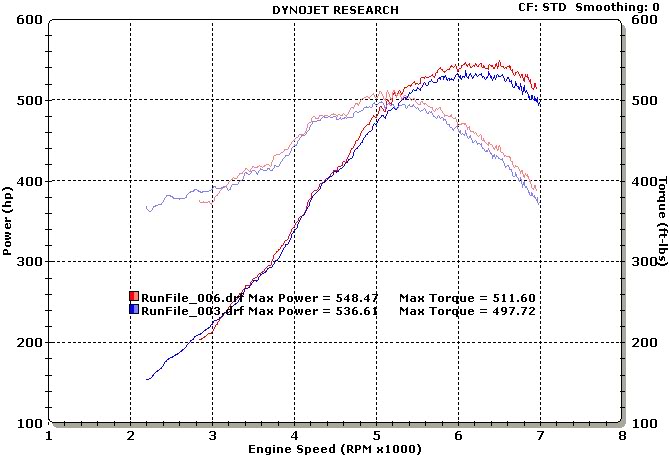 3-17-2011
so here's the preliminary damage
(back-drop story) was shifting around 7k from 2nd to 3rd and the diff gave up

this is a common occurrence as the rear end is the weakest link in the drivetrain once you begin to make power. now we didn't want to chance it again just replacing the diff nor drop any coin on a platform that is outdated as most of these issues have been taken care of with the new C6 z06 platform. Now in order to complete this swap we got a fully equipped c6 z06 rear subframe and drivetrain. We also got a set of offset pfadt tranny mounts to compensate for the tranny length vs torque tube.. Now i dont feel like typing up all the differences and of the differentials benefits so i will borrow a good pic so that you can see the difference in the case itself

left side is the c6 z06 diff, right side c5 diff you can note the physical size and casing (ribbing) diff. and the mounting points.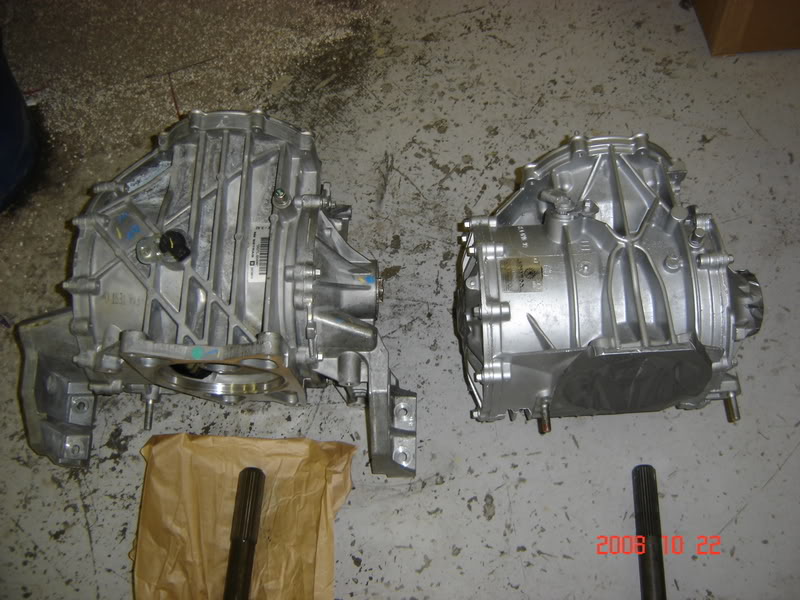 here is a very informative post with a similar rear end build up as mine(hope blown doesnt mind)
http://forums.corvetteforum.com/c5-f...ous-power.html


couple of pics of the goods, i will have some better pics of the carnage and upgrades later.

you can see the case is broke on the right-hand side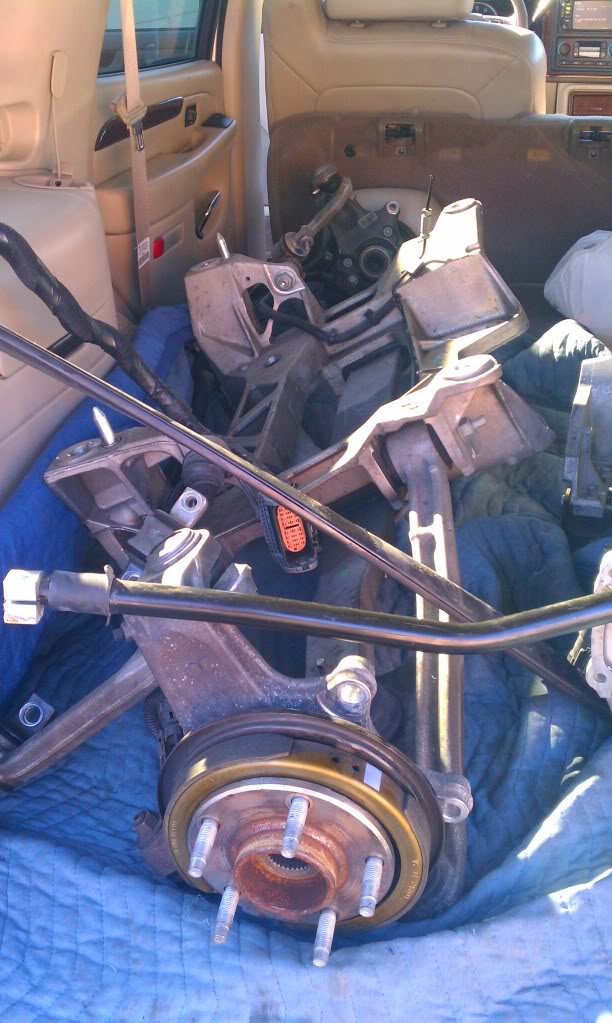 pfadt!!!!!!! pfadt offset tranny mounts and motor mounts
4-8-2011
Were bout to wrap up a bit of mods we have done and will be ready to rock and roll (weather pending)

The drivetrain is all back in and we routed the tranny cooler lines accordingly with cooler in the rear this time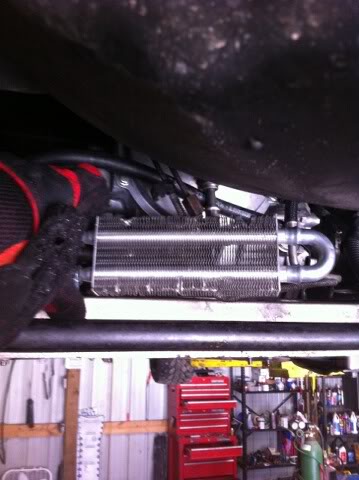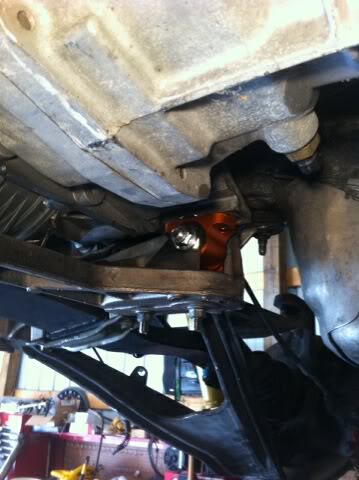 Also took the liberty to get some nano billet brackets fabbed up!!!!! Shout out to Joel!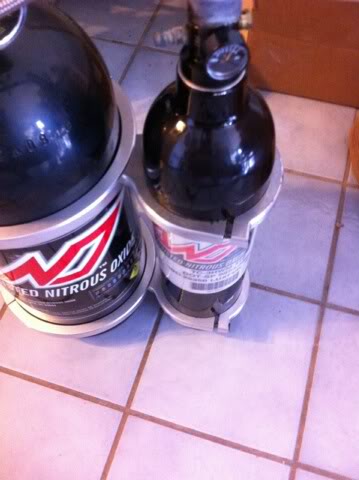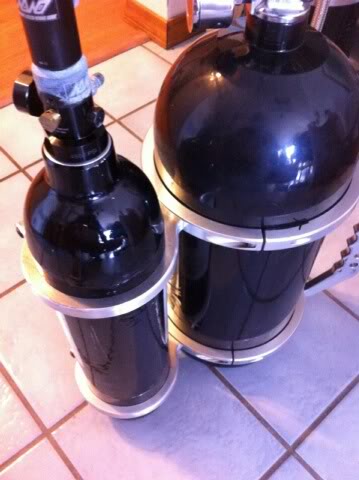 And added the new rims which look sick!!! But I will wait till were all done and get the car cleaned up to take some nice pics.
got polished ccw wheels and they were in pretty bad condition. took em apart and prepared them for the next step.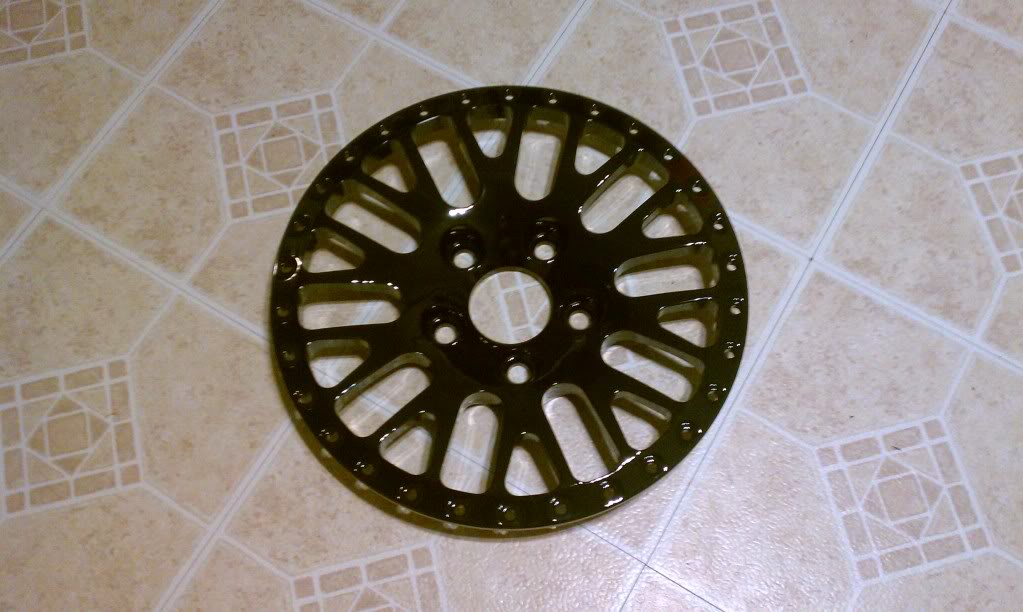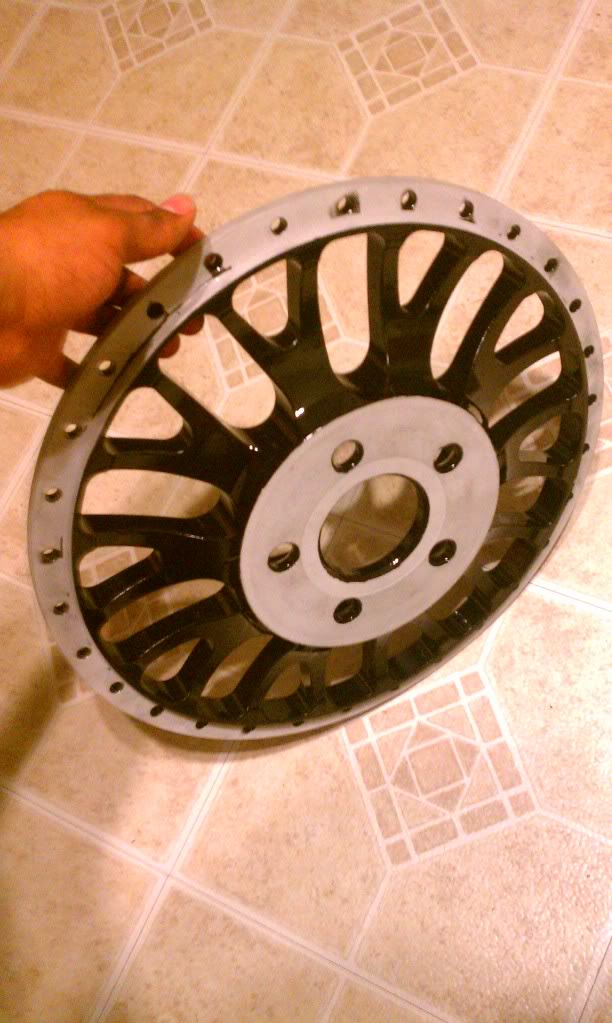 i was just going to do black centers with polished lip, but decided to challenge myself and be different!

well went a diff. route gonna see how it looks sneak peek!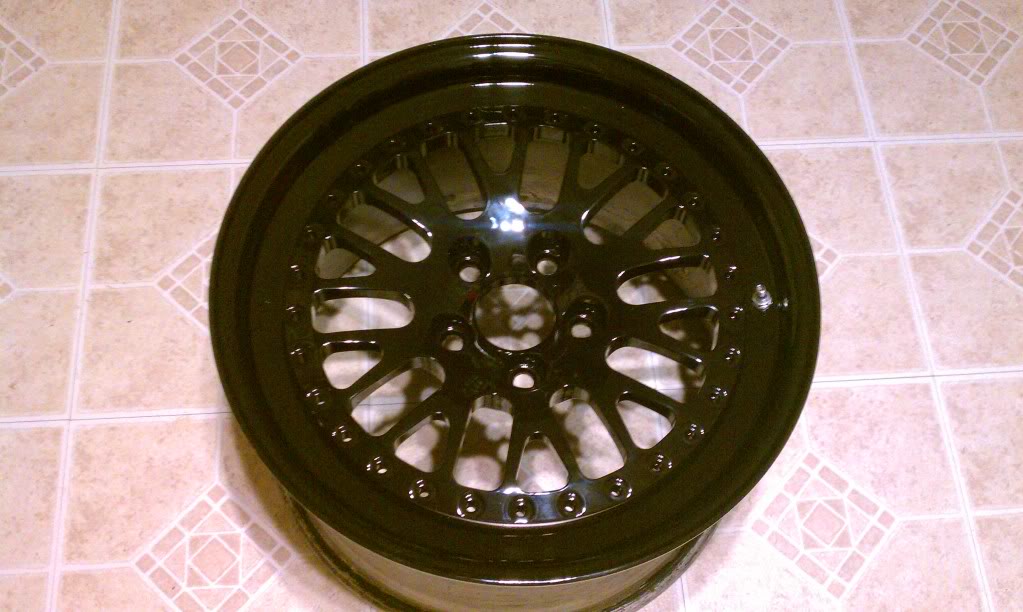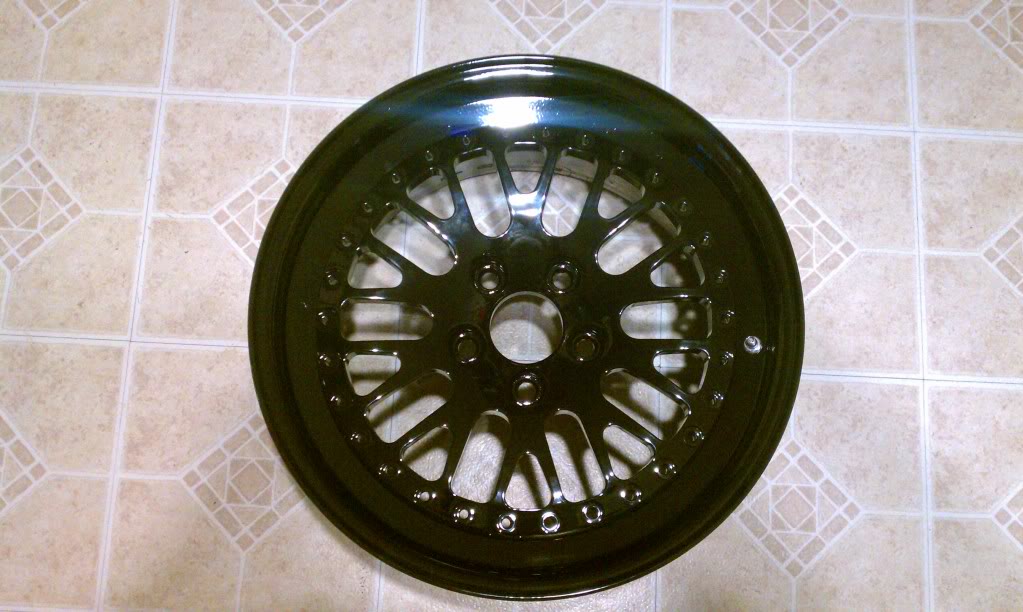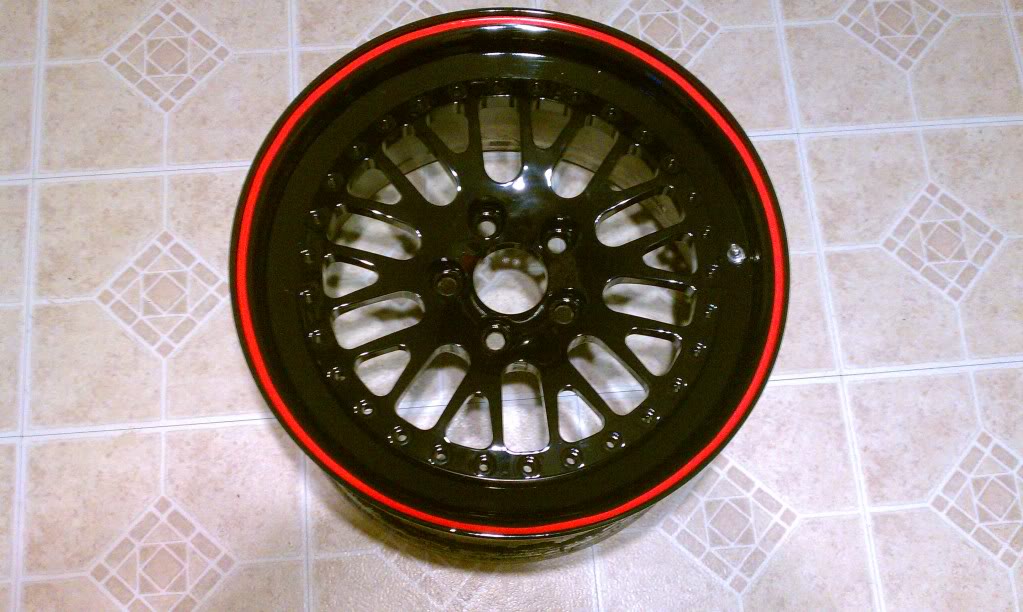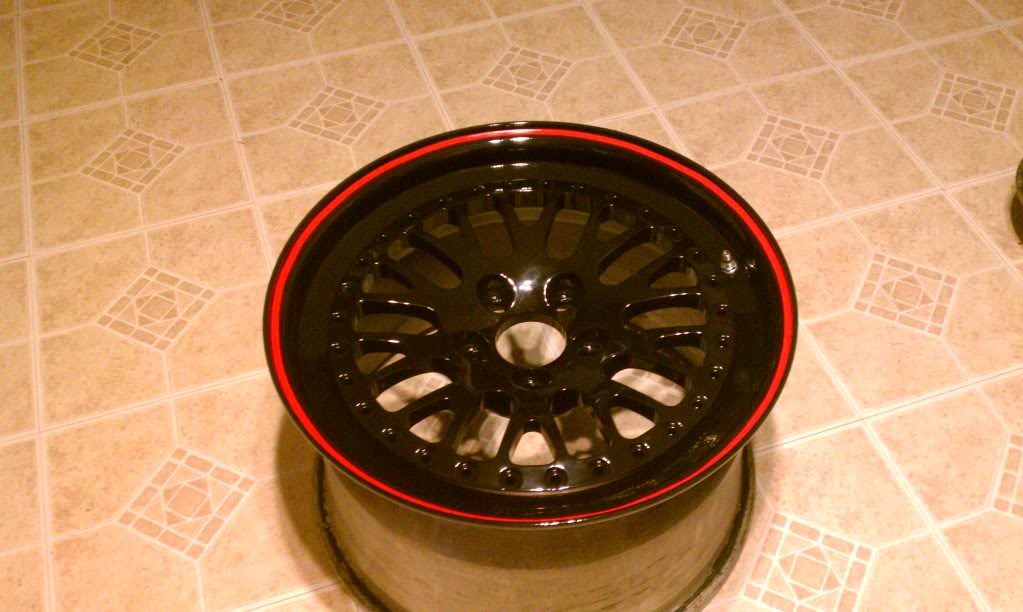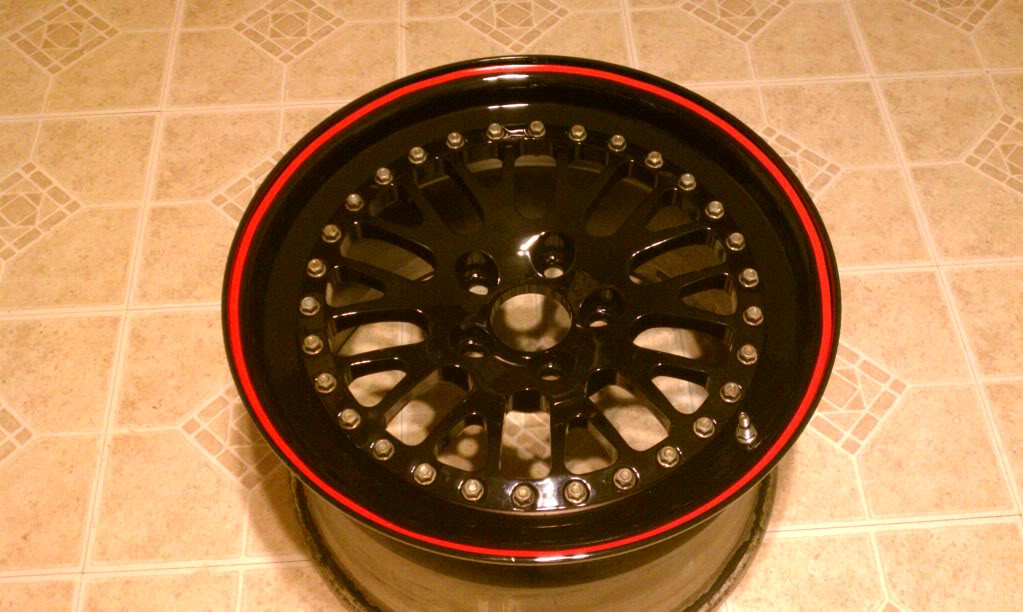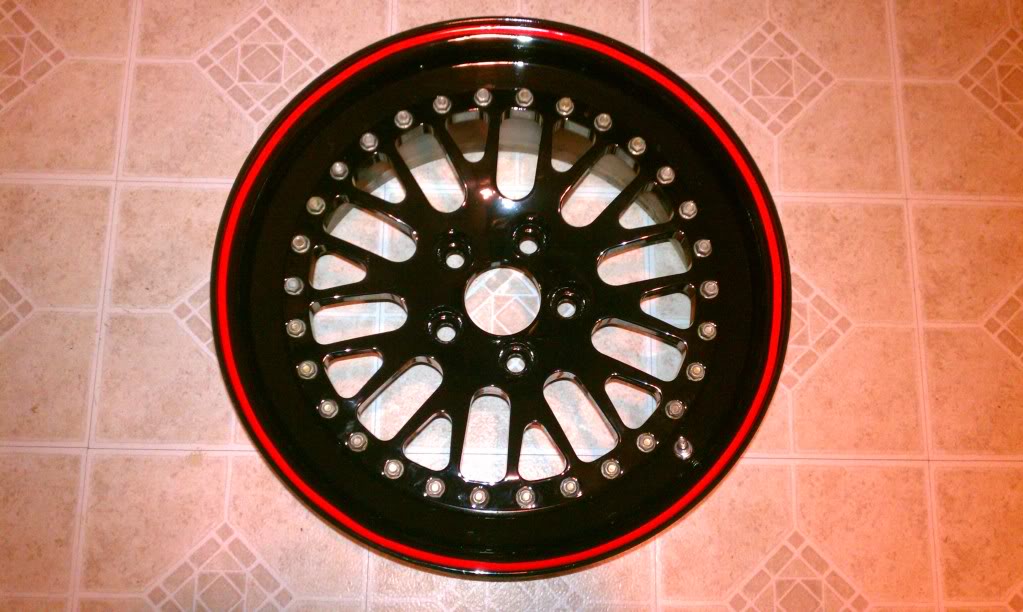 I will post pics of the cbi custom exhaust this weekend once its all wrapped up!
9-18-2011
New bumper on!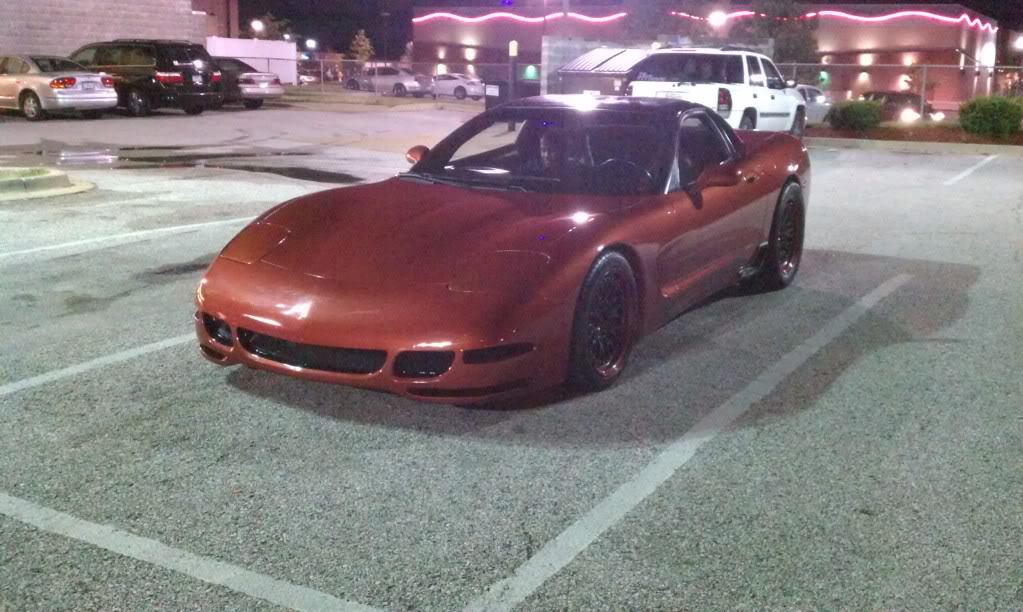 RPS BC3 to hold on to the bigger shot....
9-22-2011
Thanks!
yup it use to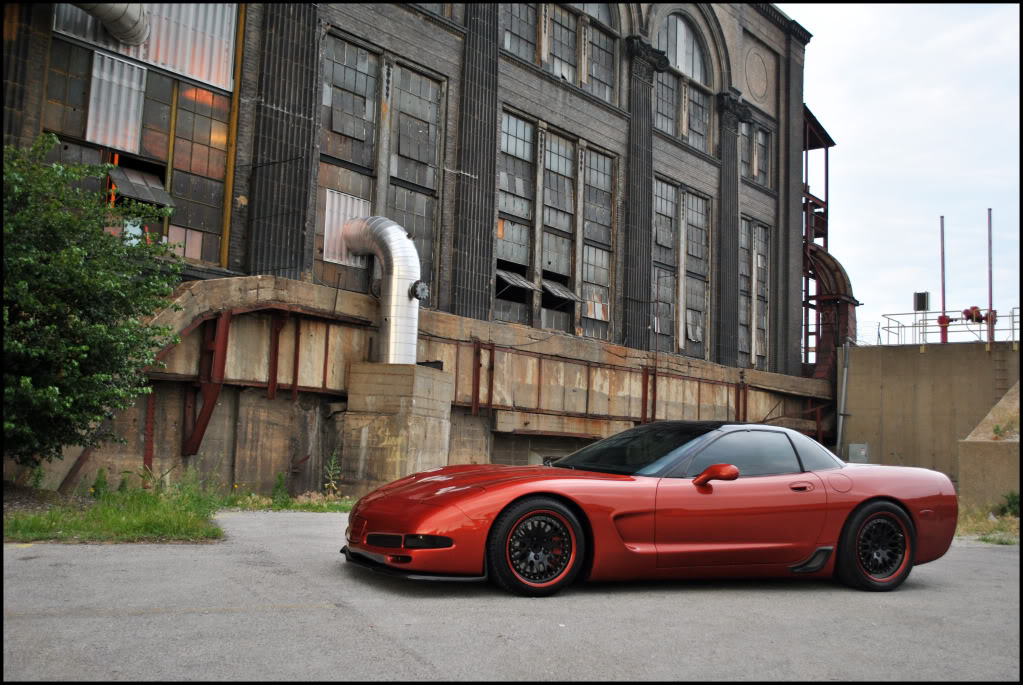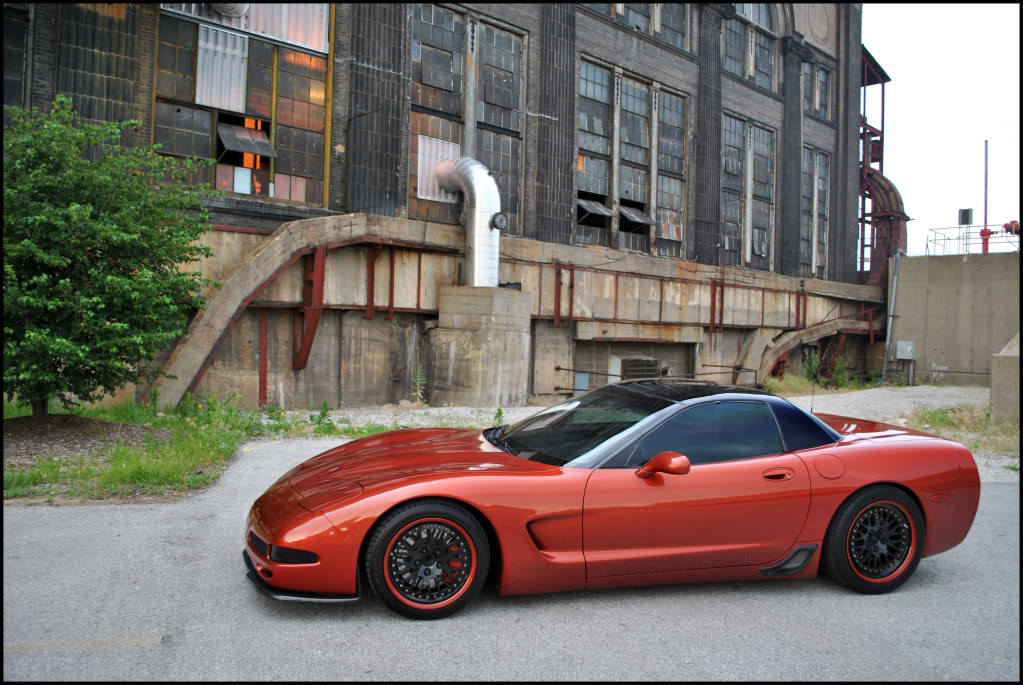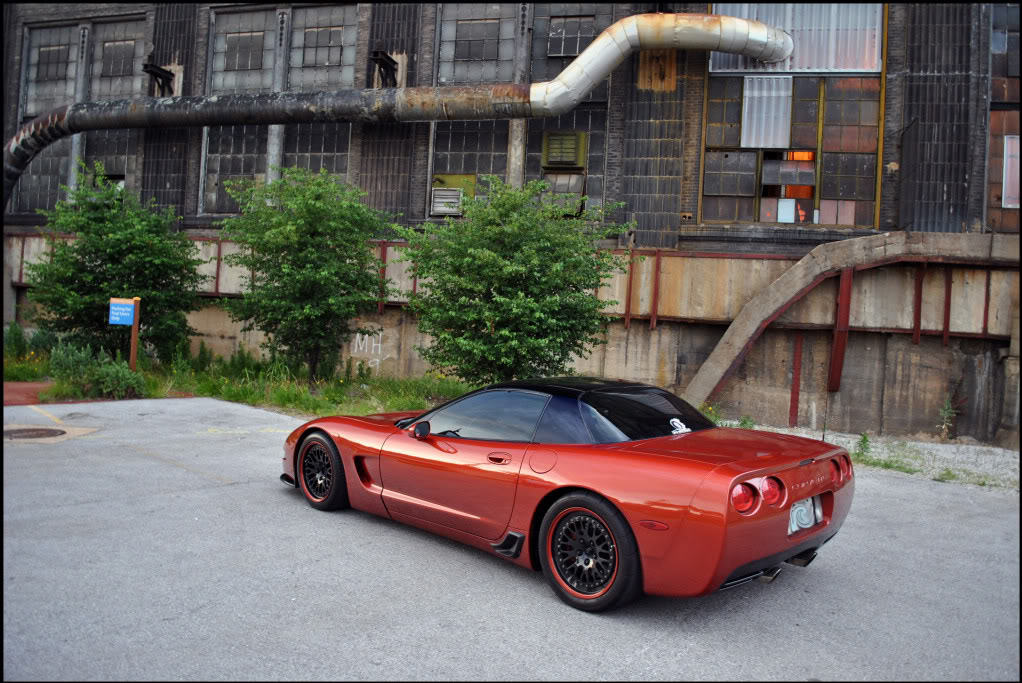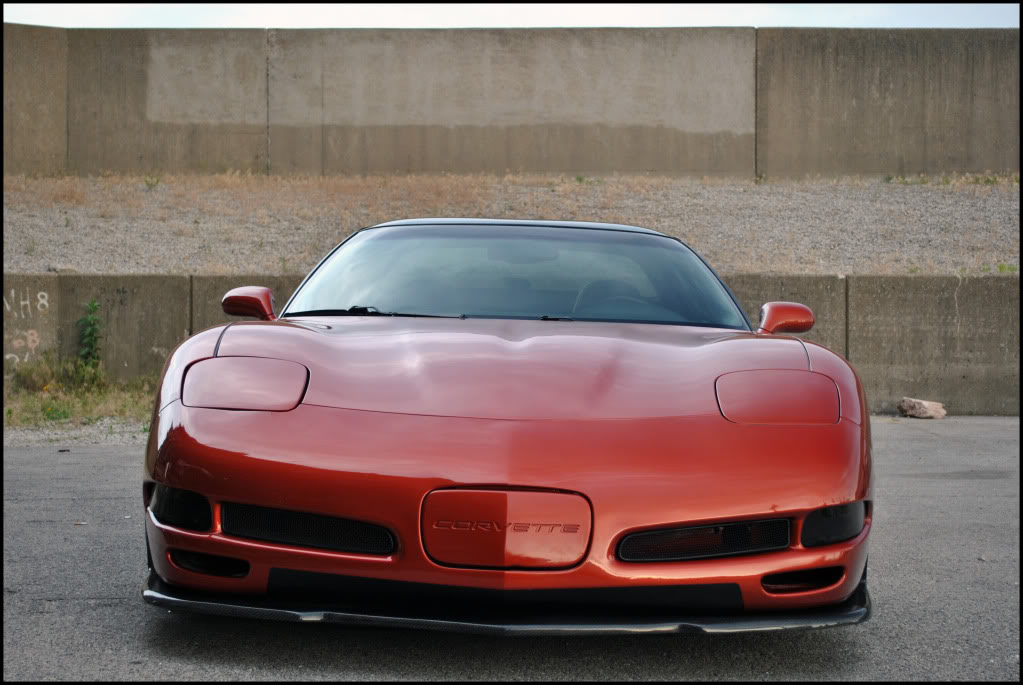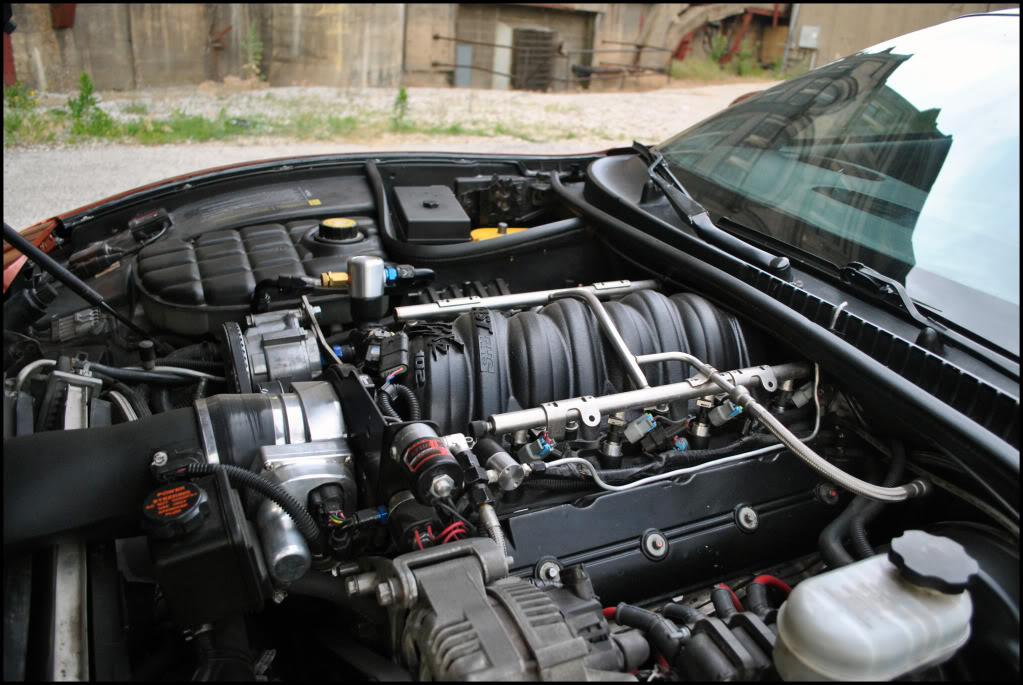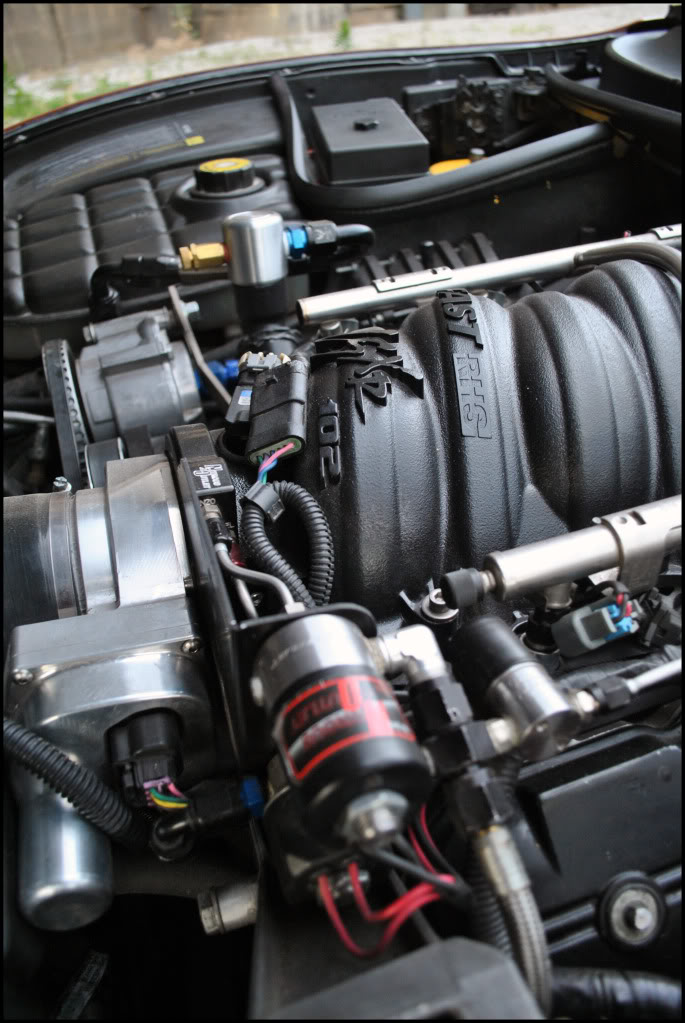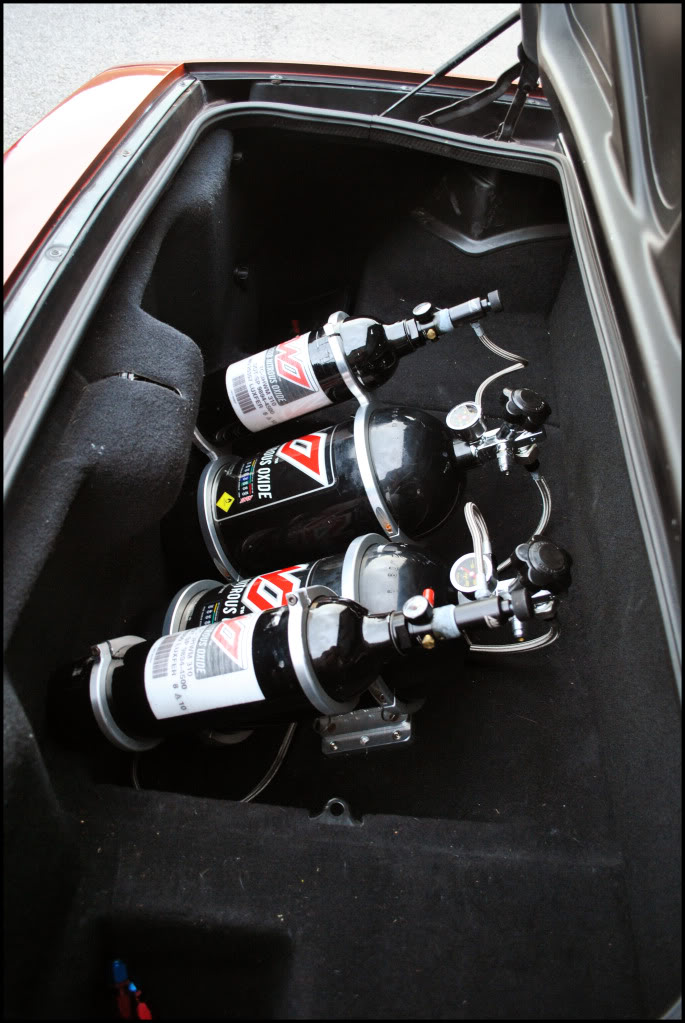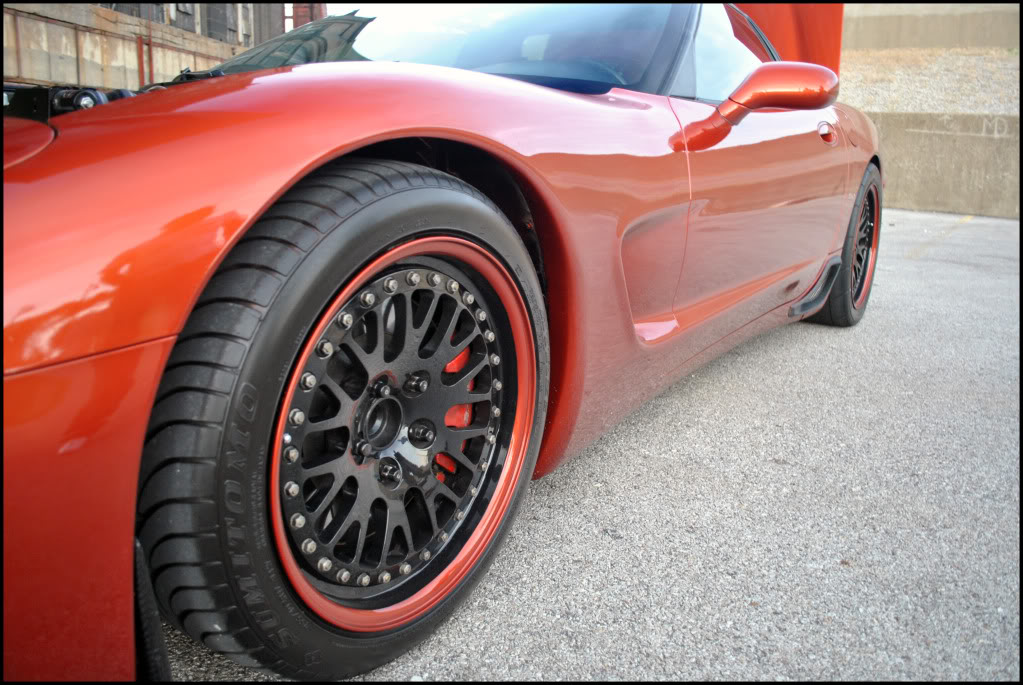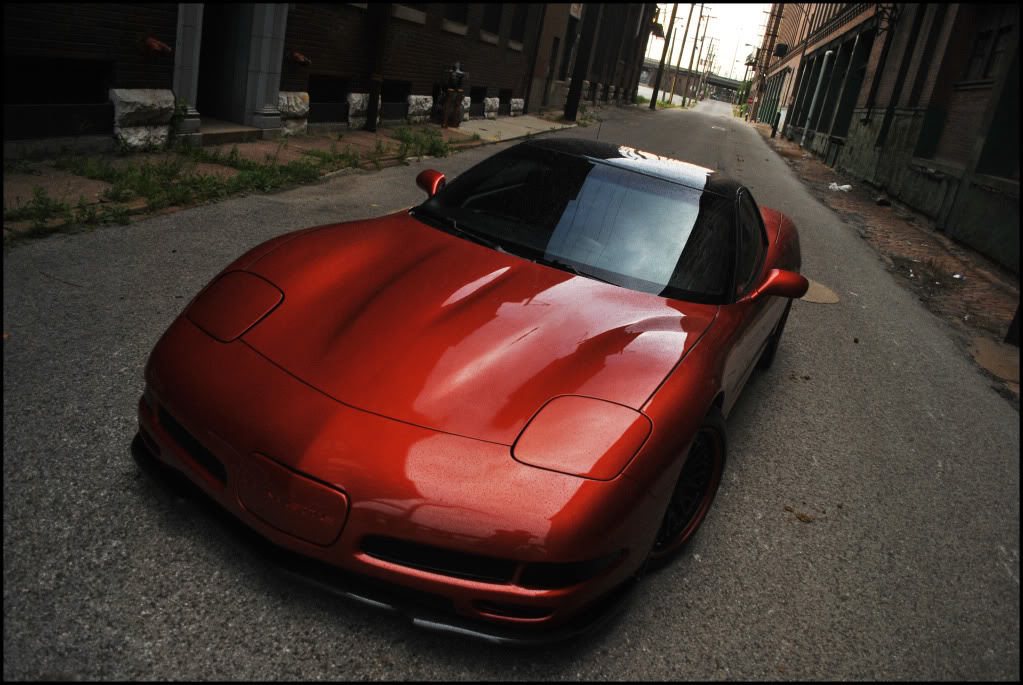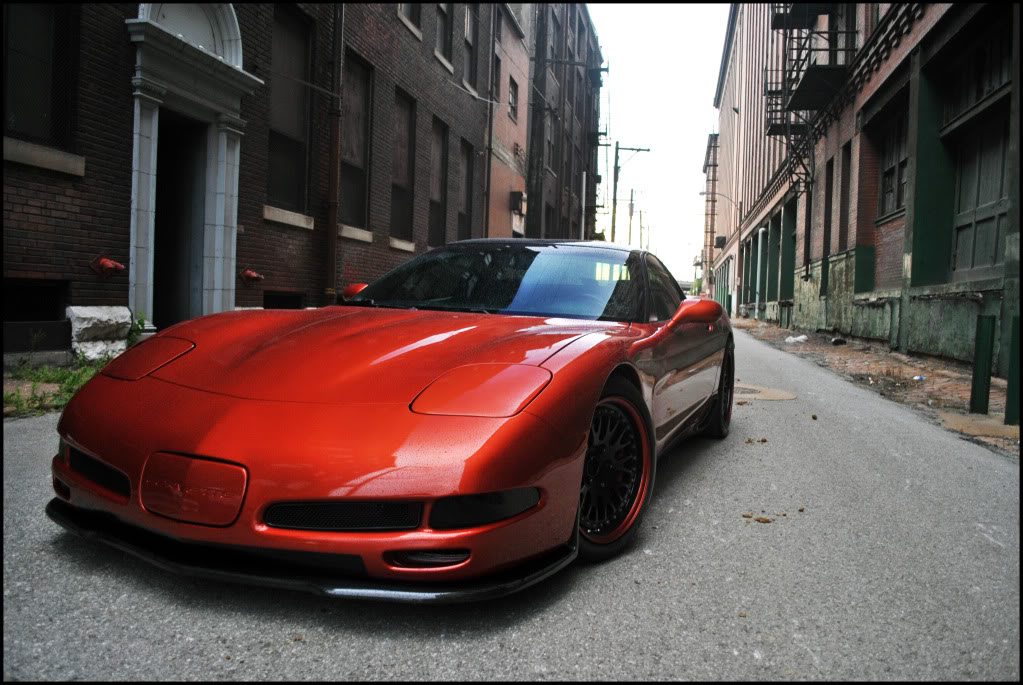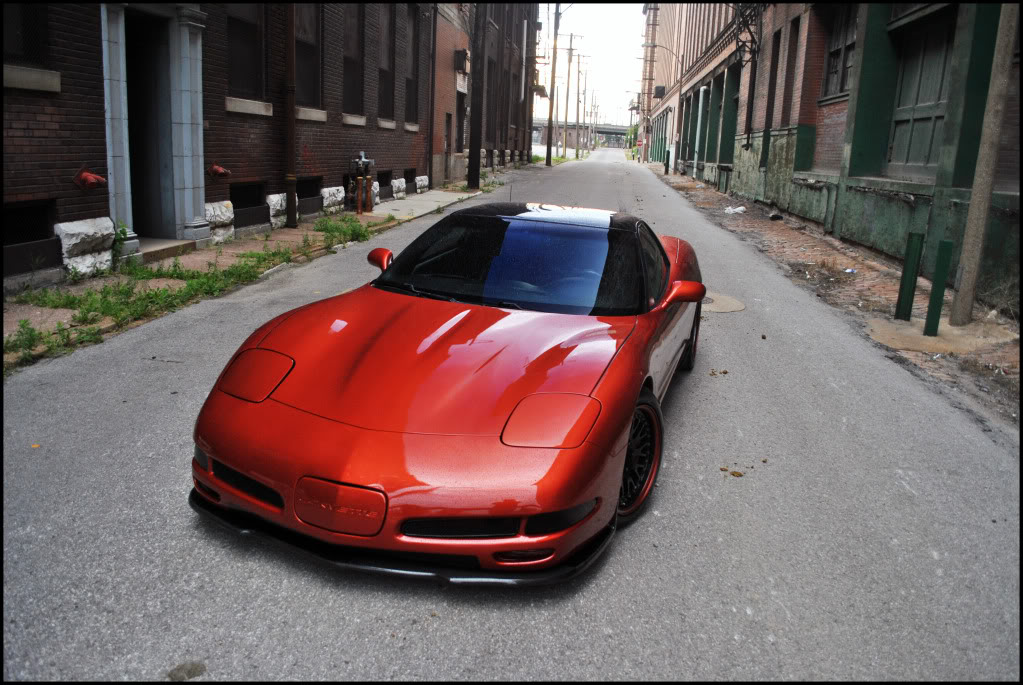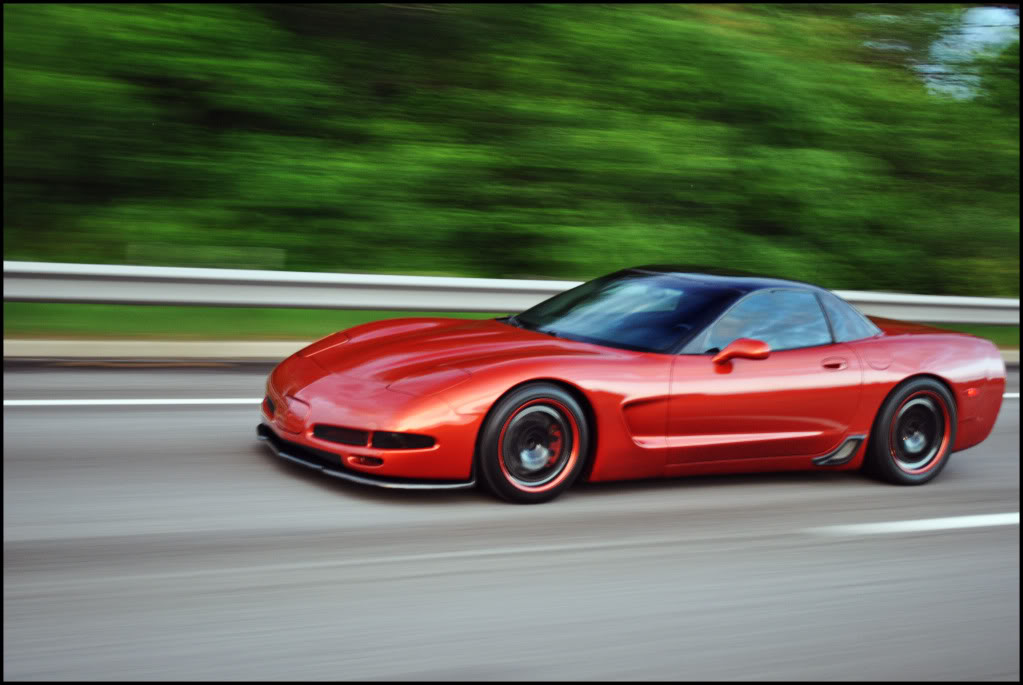 what you see before the big pedal and nitrous comes on.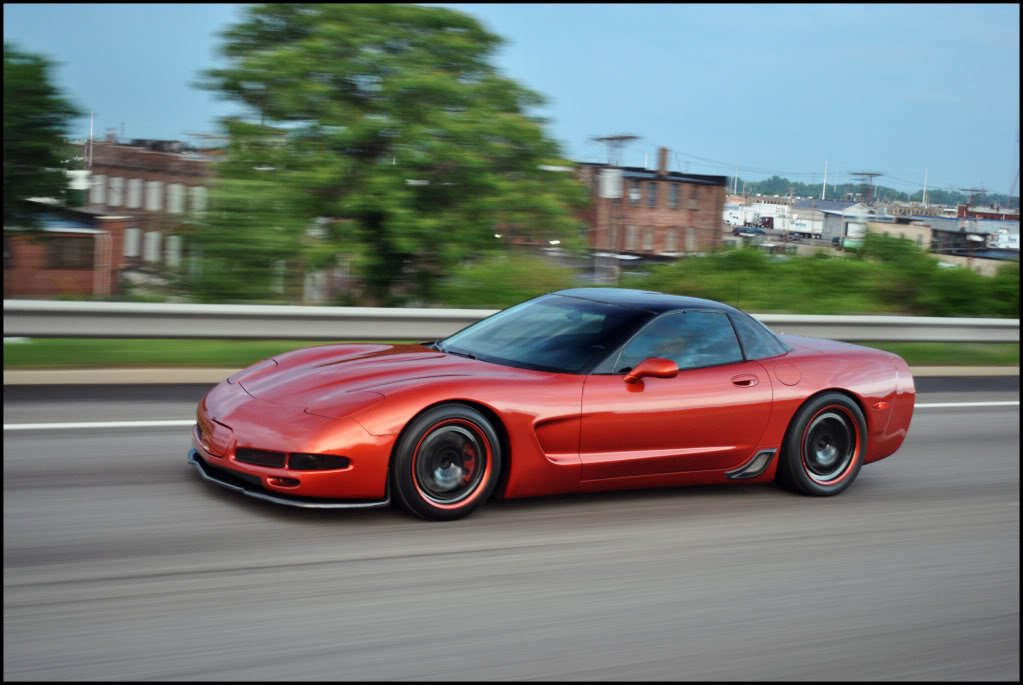 the aftermath! lol