Builds
Resurrecting Grandpa's Dinosaur - a rebuild story. (1963 Chrysler Imperial) by topdawag_mc4
By diyauto
You must be logged in to rate content!
9 minute(s) of a 69 minute read
Resurrecting Grandpa's Dinosaur - a rebuild story. (1963 Chrysler Imperial)
Compliments of topdawg_mc4 @ vwvortex.com
12-23-2011
-If you'd like to donate to keep the project going steadily, here is the link: http://*******/cEZyf We are relying almost completely on donations and free parts.
I'm diving into a project in the upcoming few months with a friend. You may remember our Fox body Mustang rebuild thread a while back.. Or maybe you don't, because we ran out of money and had to sell our progress. We're trying to get creative in funding this project. A preface from my friend, who will probably be inputting some in the thread as well: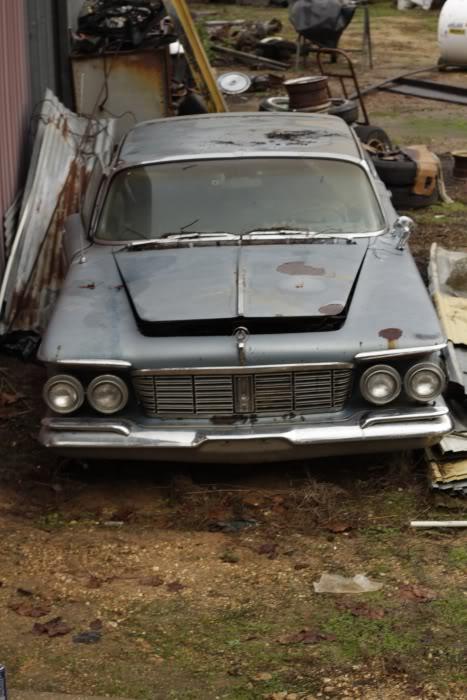 "This particular dinosaur is no reptile at all. It's a creature created in 1963 right here in the USA out of steel and manpower. A true work of art with gleaming chrome and voluptuous body lines, only 14,121 of these vehicles were built that year. Although this particular brand of "Dinosaur" is nearly extinct, there are a few chances to keep them from dying out completely.
I am a car nut at heart. I believe vehicles are true works of art, and can be one of the most beautiful forms of artistic expression. It saddens me that many of these pieces are lost over the years, just left to rot. This 1963 Chrysler Imperial is a great example of that. This particular vehicle has an even deeper meaning to me, though. This car was purchased new in 1963 in New Orleans, Louisiana by a man who kept it through 1974 when he decided to give it to my grandfather in exchange for some work he was doing for the man. The car had a mere 15,000 miles on it at that time. My grandfather then put many miles on that car throughout the rest of the 1970's driving back and forth to work, until it was finally parked due to some mechanical issues in 1984.
Once I had gotten to the age where I was thinking about driving, or at least thinking about wanting to build a cool car to drive, my grandpa thought it would be a good idea to give the car to me. I was around 13 or so at the time in 1997-8. We took the car from its place of rest, and brought it to my father's mechanic shop, where I began to dig in to it, and find out what it needed to be a sound car to drive. Once we got into it some, we realized that the car was already quite rusty, and that it was nearly impossible to find replacement parts due to its rarity. We then made the decision to park it behind the shop, and find me another more suitable car to fix up.
Nearly 15 years later, I have noticed myself looking at that car sitting there, rotting away, and feeling bad for leaving it that way. My grandpa passed away in October, and it makes me think of him even more. He was always so supportive of all of my endeavors, whether it be cars or music, and since he had a particular connection with this vehicle, I feel like he would be happy to see me resurrect this dinosaur from it's resting place. He always enjoyed the fact that I was in to cars and liked hot rods. Even though he wasn't a gear head so much when he was younger in the Air Force, he began to get in to that sort of thing in his older age through being around my dad and going to races after he and my mom were married, and of course when I got a little older and began taking interest in building cars.
I think my grandpa would be stoked that I could take this car, even though it had been written off as not repairable, and make a cool, custom, low budget hot rod out of it. Even though it may not live up to it's former glory, with my creative mind, and some collective ingenuity of my friends and family, I believe we can take this monster, and make a true work of art out of something most would see as junk. Renewing what was a beautiful work of art in the 60's into an abstract yet mesmerizing piece of art in 2012."
On to some more assorted snapshots we took today. This is how the car has been sitting for about 20 years.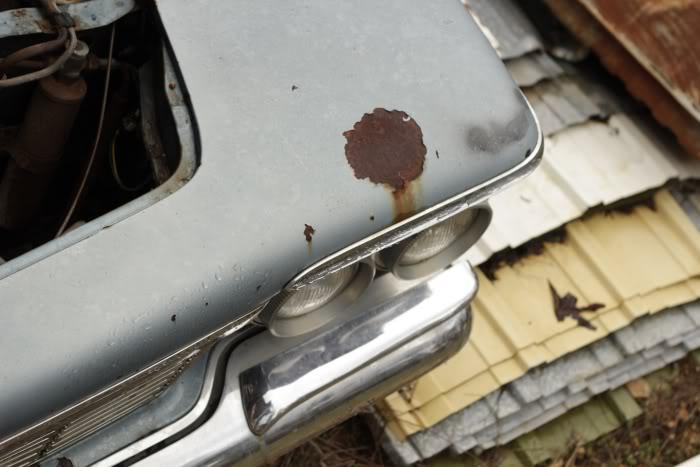 The 413 was rated at a hefty 340hp on premium leaded gas. Good power, but it's moving 4,800 lbs.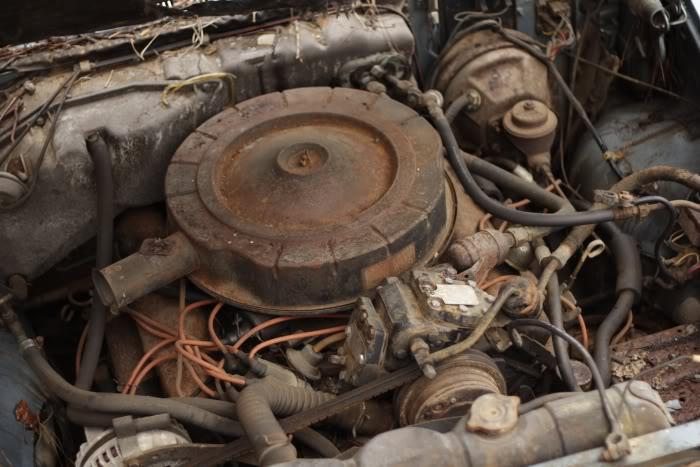 Car for daaays. This thing is seriously long. So long that I would have had to hop the fence behing me to get the whole thing in frame.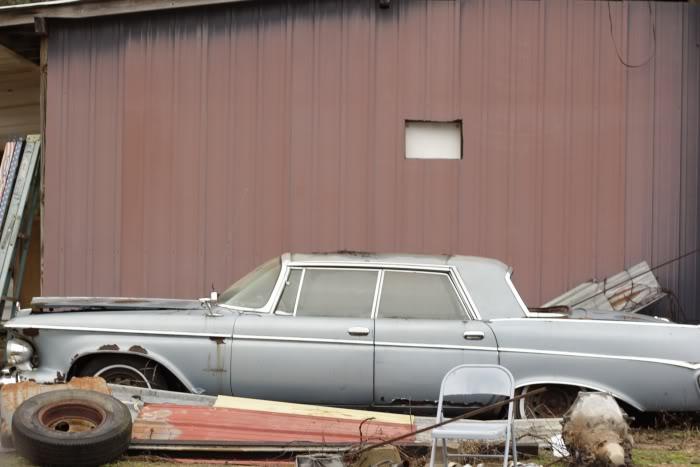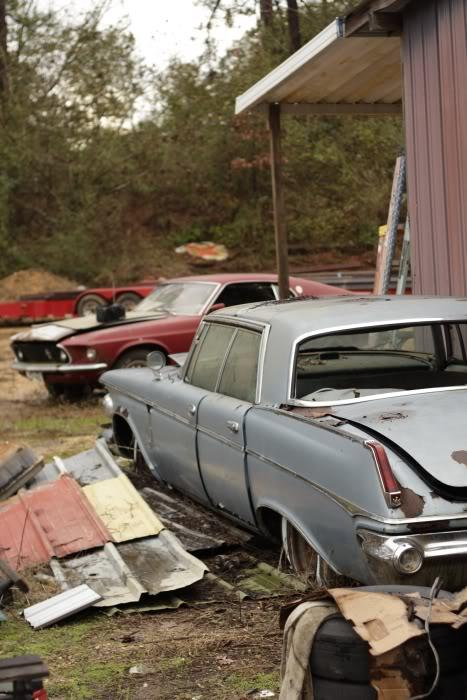 I'll take some more pictures of rust as we get farther into it - but as you can see, it has taken quite a toll in some spots. This is a big reason we're not even going to attempt to do a proper restoration of the car. It is way too far gone for that.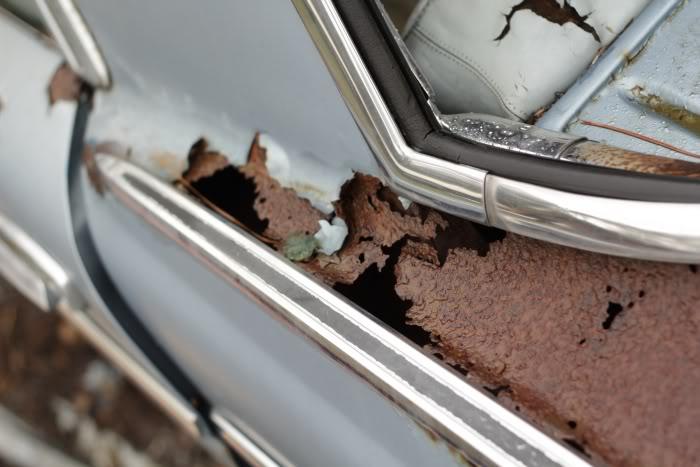 This is a quick rendering we did of what we're aiming for. We'll probably end up adding some more personal and quirky touches to it before it's done, but this will give you an idea.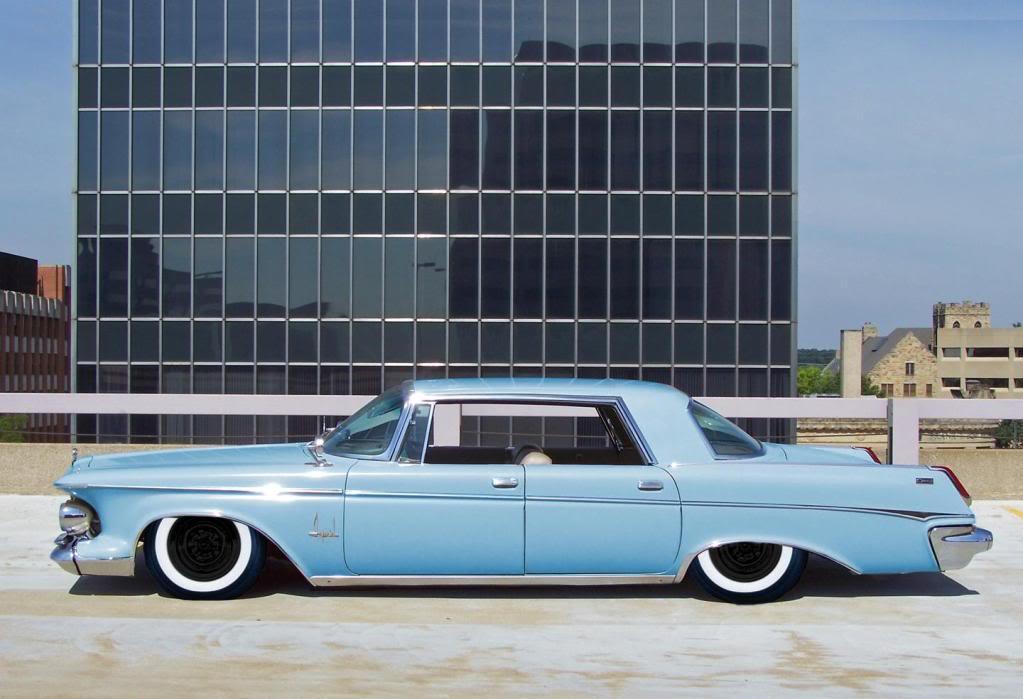 We'll probably start up an actual blog before long to keep up with things more easily, but we do plan on videoing much of the work, for a little more interaction with anyone wanting to keep up with the build.
Our first step is getting this thing somewhat cleaned up. The seats are going to have to come out, as well as shovels full of rust from the floors (that you can see through in most spots).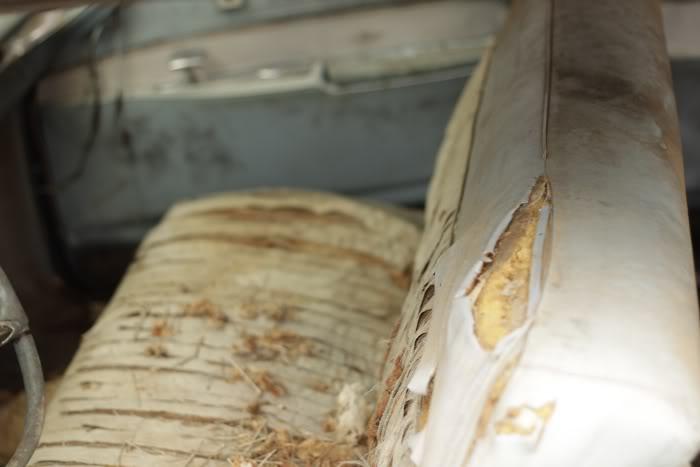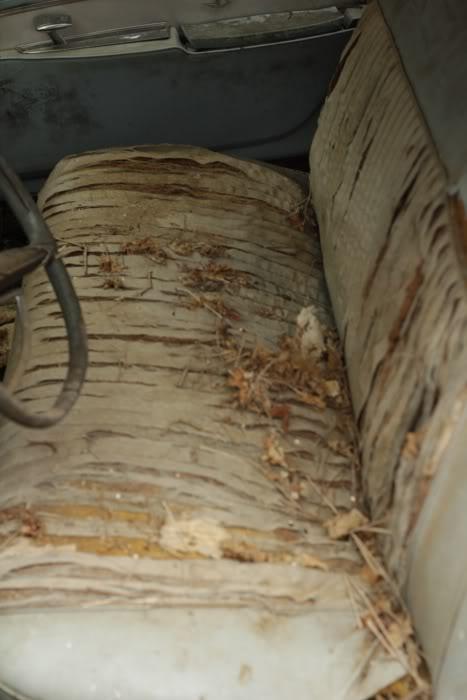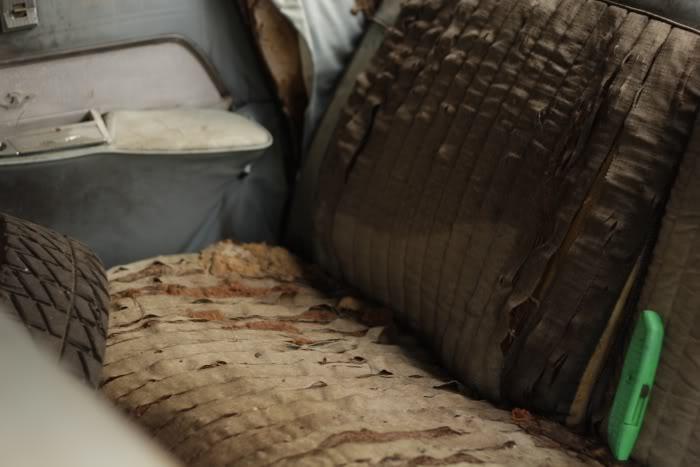 The dash and luxury features on these things are so cool. Oval steering wheel, push button automatic transmission, power windows and front seat.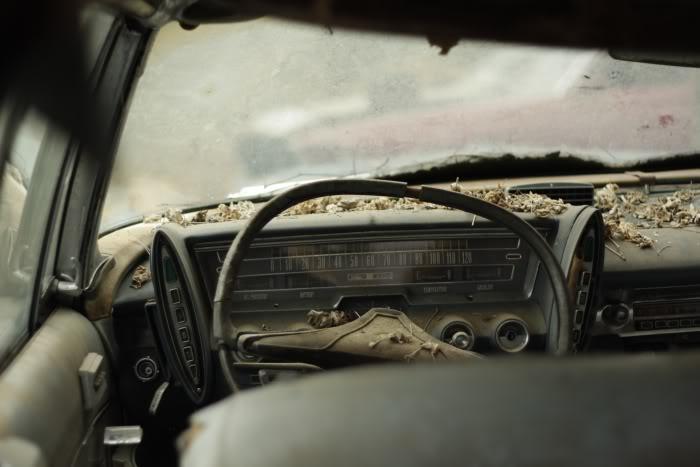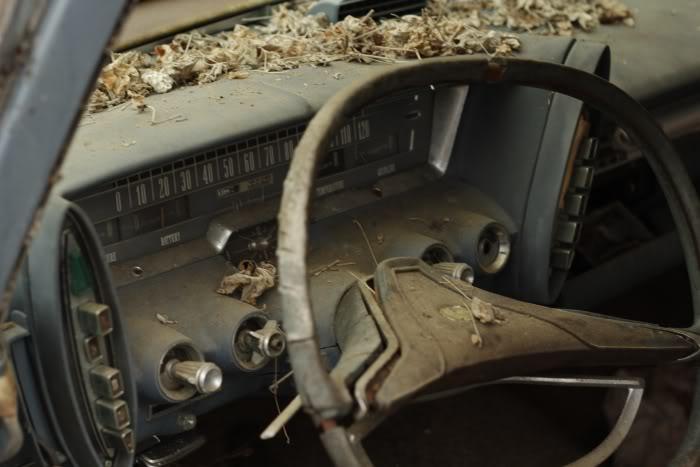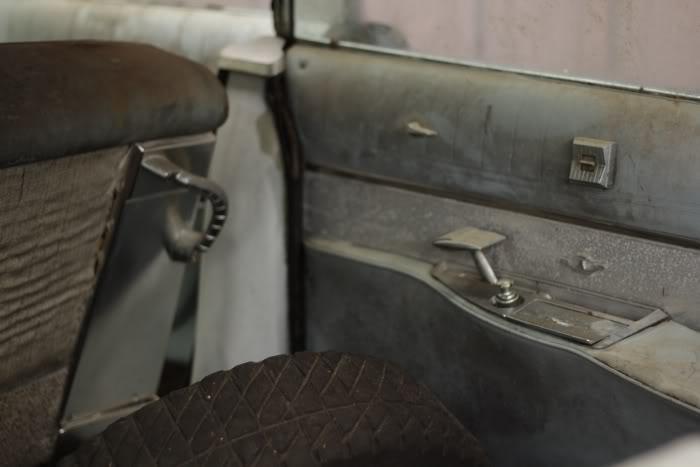 It started raining not long after we got some pictures and assessed our surroundings, so we didn't get to ripping stuff out just yet.
Here are some more snapshots of projects/junk around the shop. My friend's dad is working on a Fairlane gasser at the moment: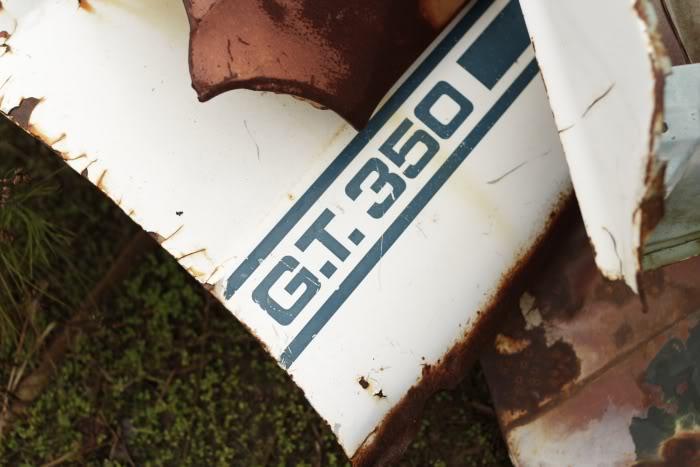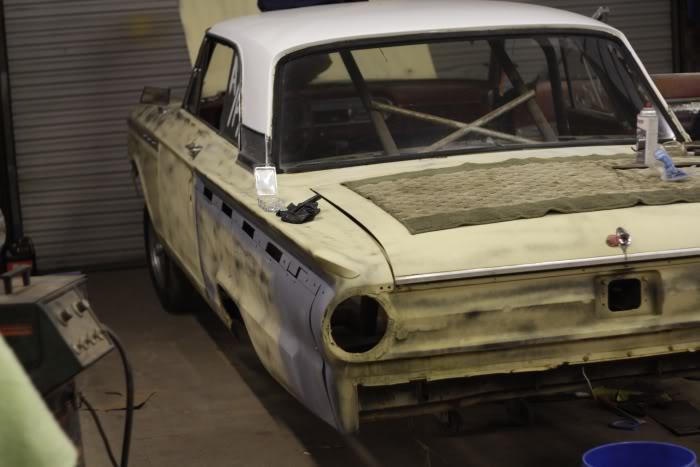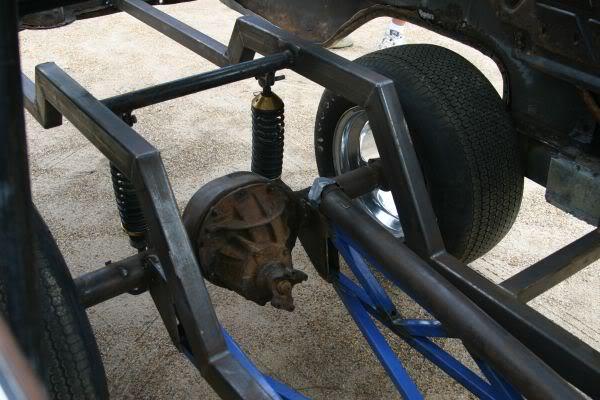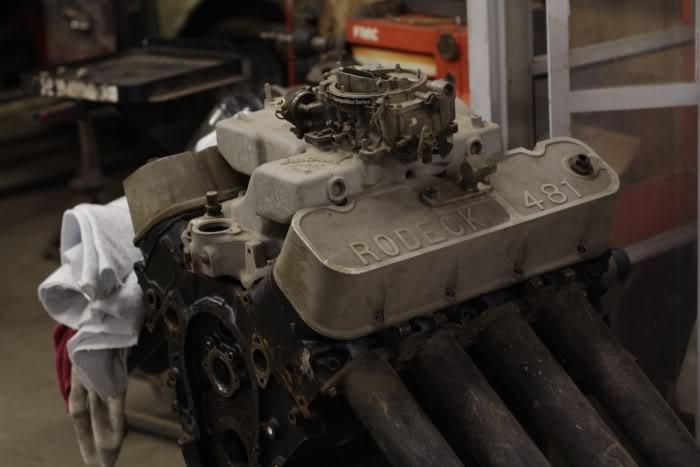 This was one of the reasons a full on restoration many years ago was aborted. They're out there, but few and far between. We're brainstorming a way around it.
Maybe someone will stumble upon this thread with one. Stranger things have happened.

Thankfully the dash doesn't look too bad. The steering wheel isn't very good, though.
The rear floors are completely rusted through. We have some ideas on a creative replacement for them.
The main things we're looking at right now are getting it somewhat cleaned up, getting the motor running, and doing brakes all the way around.
Unfortunately, we are doing this on an extreme budget.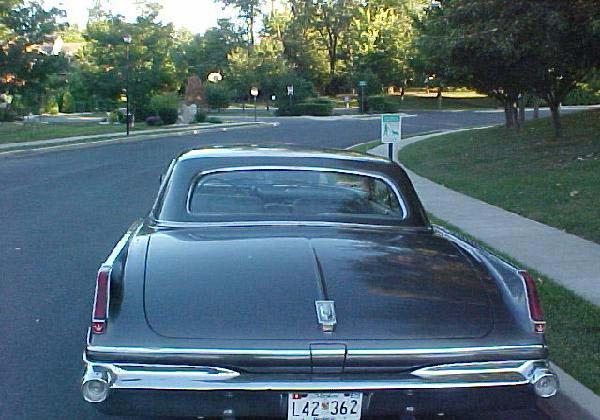 http://www.imperialclub.com/Yr/1963/index.htm
Chrysler made a habit of this sort of backlight differentiation right through the '80's (culminating with the big fiberglass "landau roof" caps on '80's M- and E/K- body New Yorkers). AND YOU CAN TOO. There's a whole variety of luxury cars from the '60's through the '80's that had small, "formal" rear window treatments. Find one that sort of fits in the hole and you could fab something up to fit the roofline.
Thanks for the suggestion. We have considered something along those lines.
We also considered chopping the top.