Build Thread: Complete System Install in 2010 Hurst Challenger by Hurst Pak #1
By diyauto
You must be logged in to rate content!
Build Thread: Complete System Install in 2010 Hurst Challenger
Compliments of Hurst Pak #1 @ challengertalk.com
1-28-2012
Hi all-
I have been working on the system in my 2010 Challenger and thought I'd start a build thread.
I'll start with an equipment list and go from there.
Head Unit: Mcintosh MX-406
Mid-range Speakers: Stevens Audio Pro Horns w/ Large Bodies
Mid-bass Speakers: Stevens Audio 2ohm 6x9's
Subwoofers: (2) 15" B&C Neo Drivers mounted Free-air
Mid-range Amplifier: Milbert BaM 235a/b
Mid-Bass Amplifier: Tru Technology B2110
Sub Amplifier: Tru Technology B2200
Line Driver: Tru Technology L8-ix-R
Processor: Arc Audio PS8
Alternator: undecided
Battery: XS Power D6500
Interconnects: IXOS
Looking forward to everyone's feedback. Thanks!
Tuning with the OEM unit didn't work too well...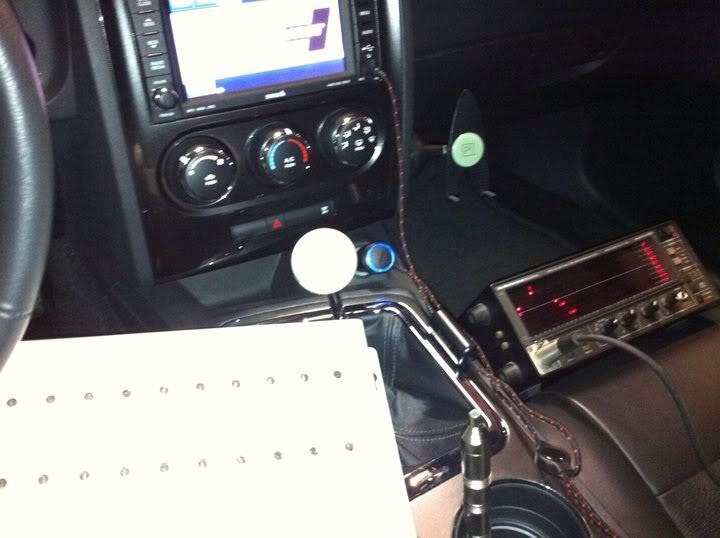 On to the Mac: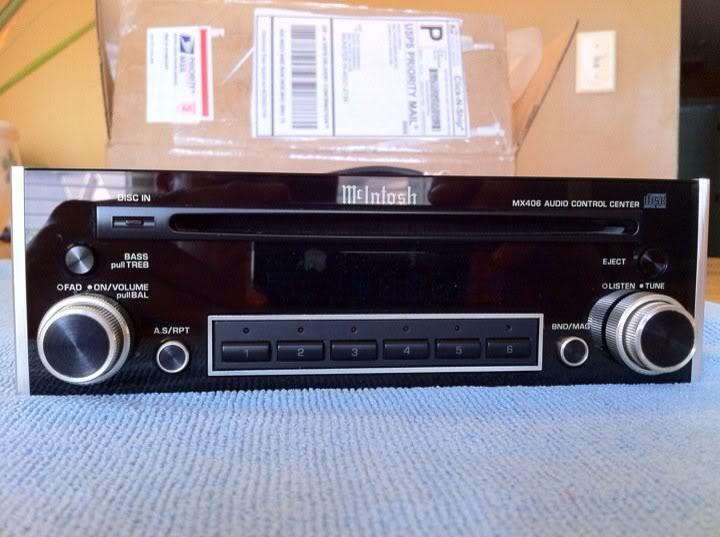 Temporaily mounted: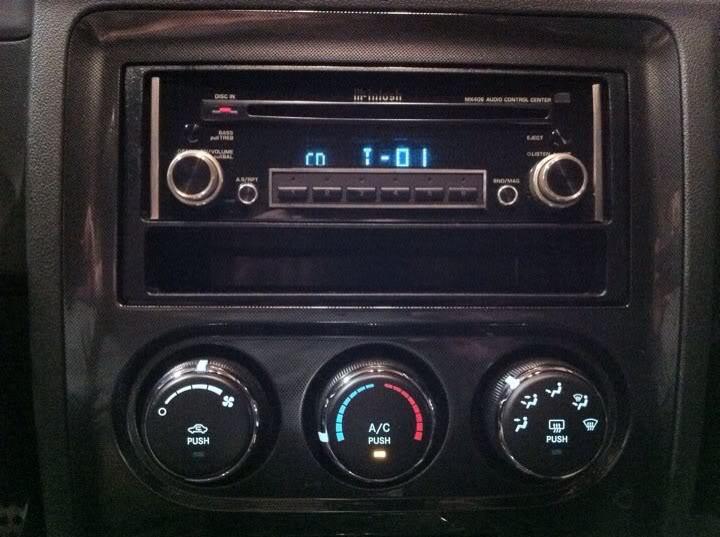 Custom Mount CAD Drawings: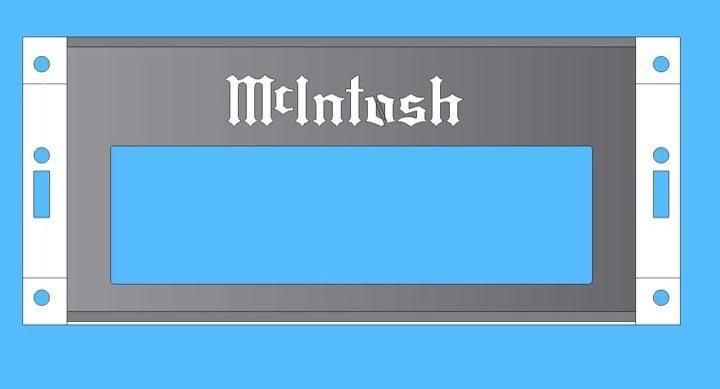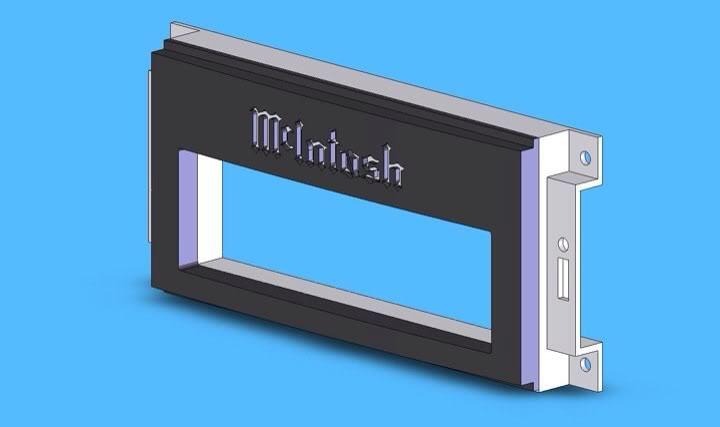 The mid-bass drivers I'm installing in my doors have a phase plug in place of a traditional dustcap: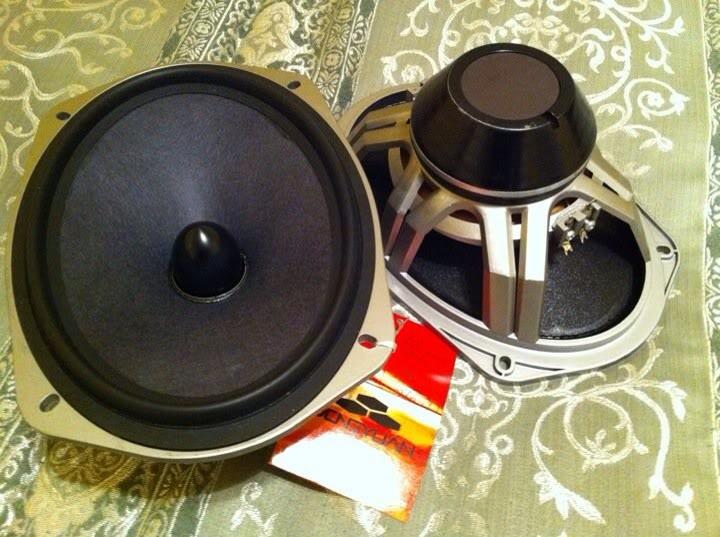 Because of this I wanted to have quick access to them so I could clean the gaps.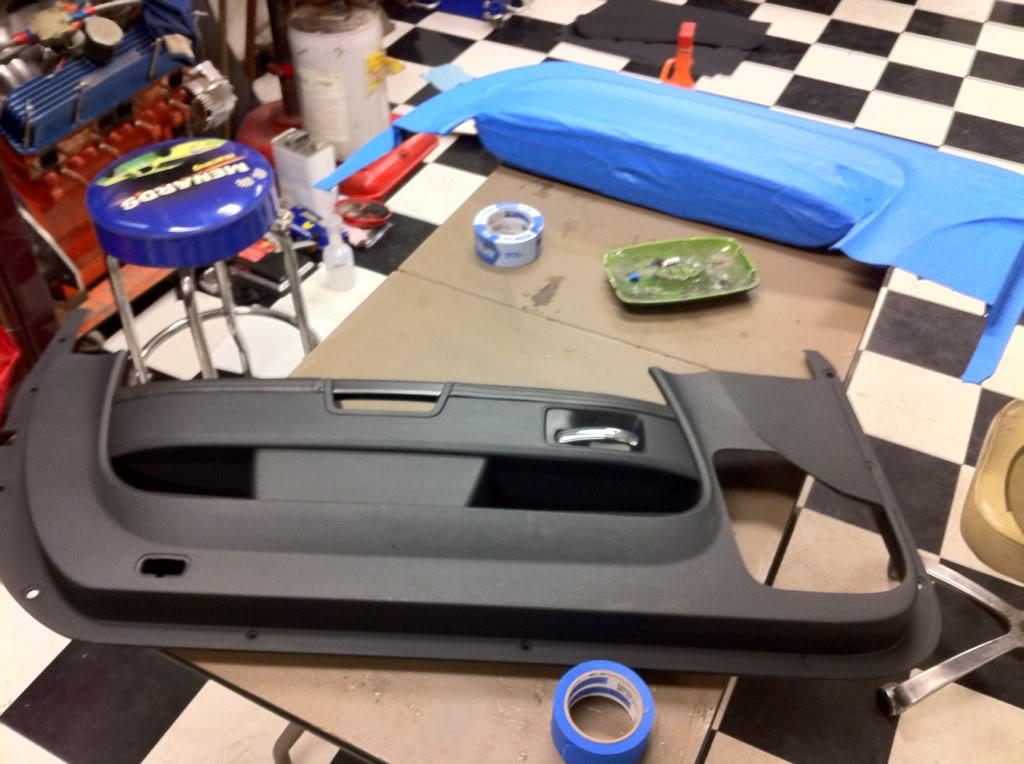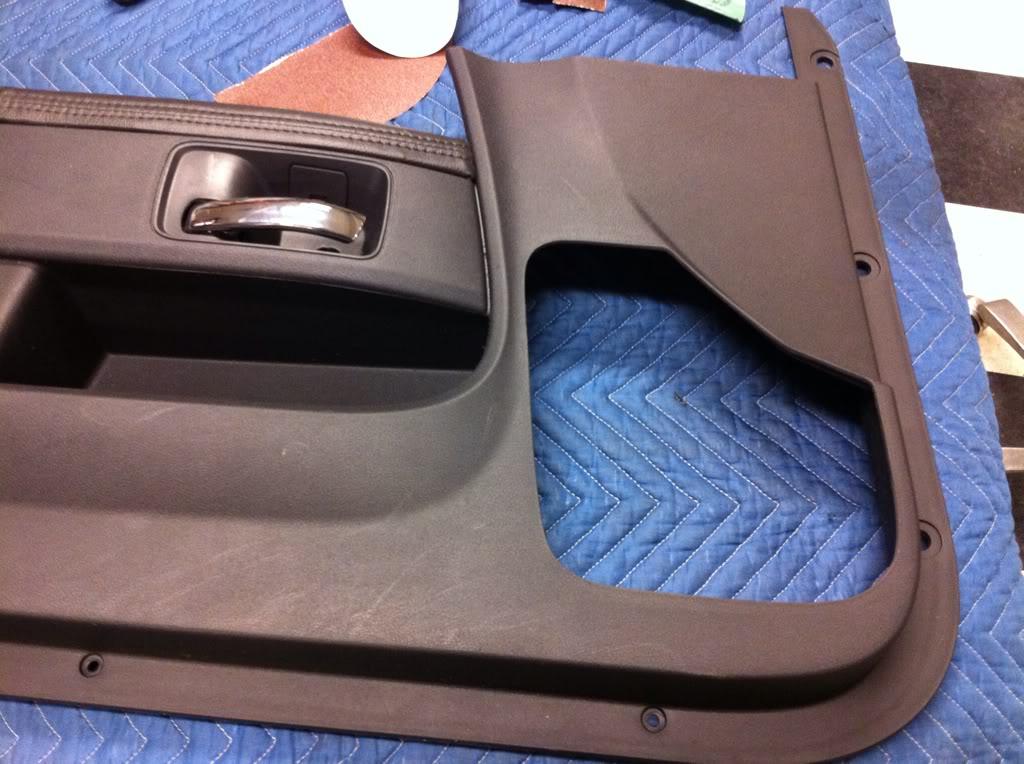 Once I had the factory grill trimmed out I started making what would eventually be the new grill: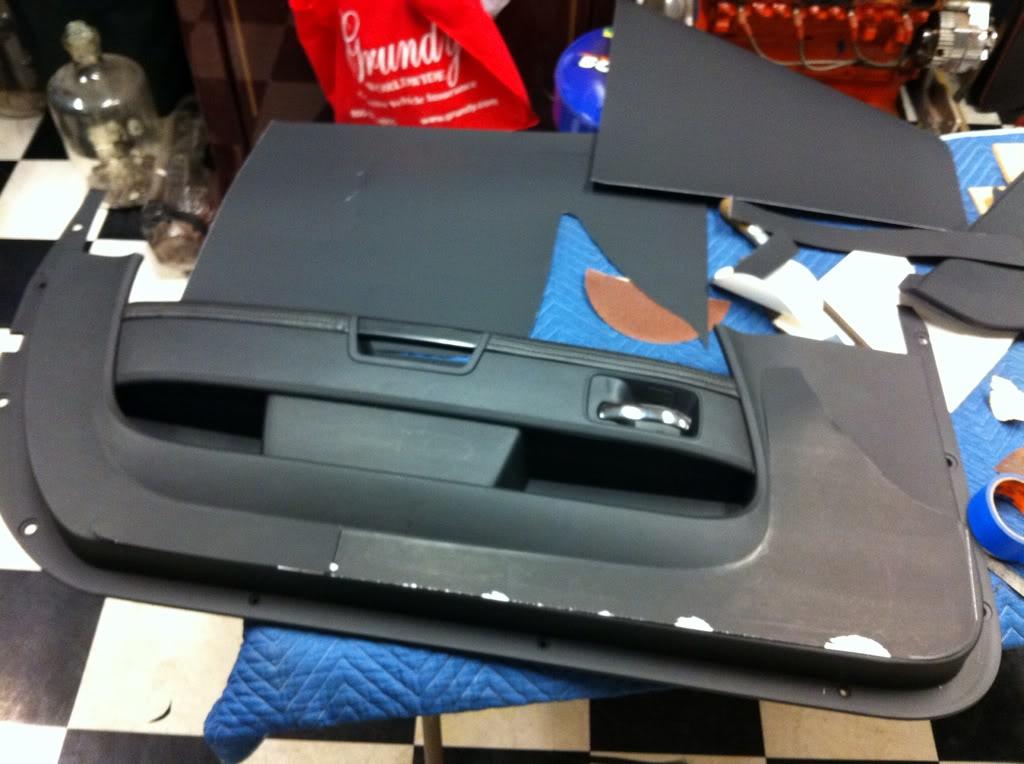 Once I had the pattern designed I masked off both door panels in preparation for the fiberglass: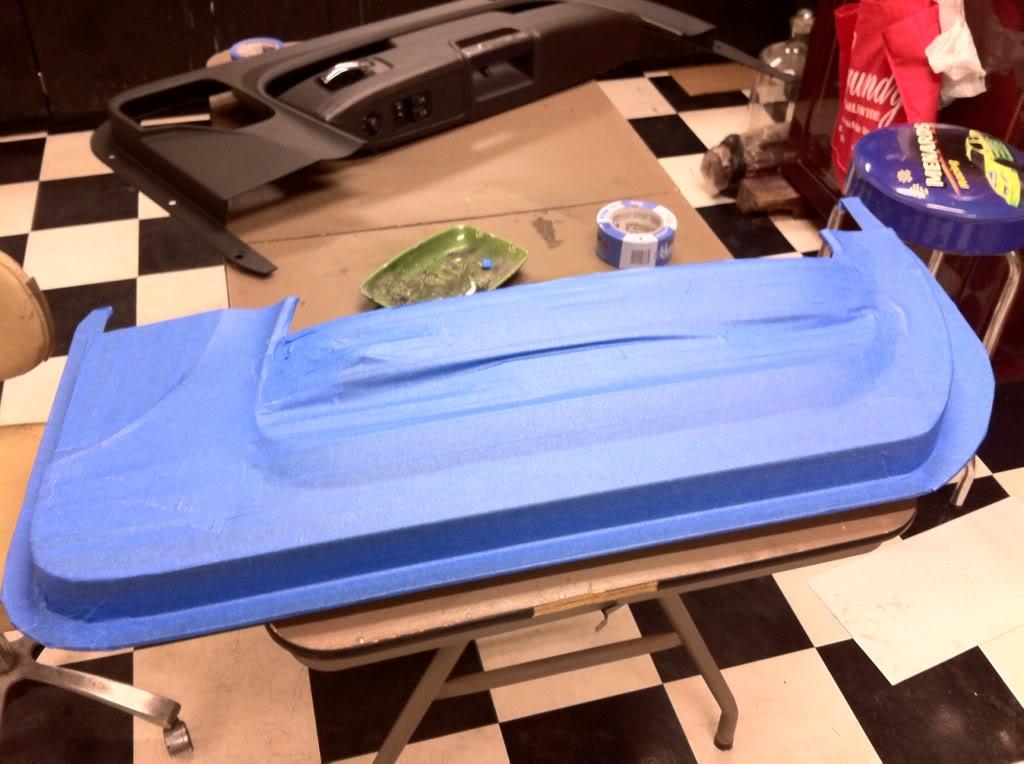 Next I trimmed the matting to the rough shape and glued it in place: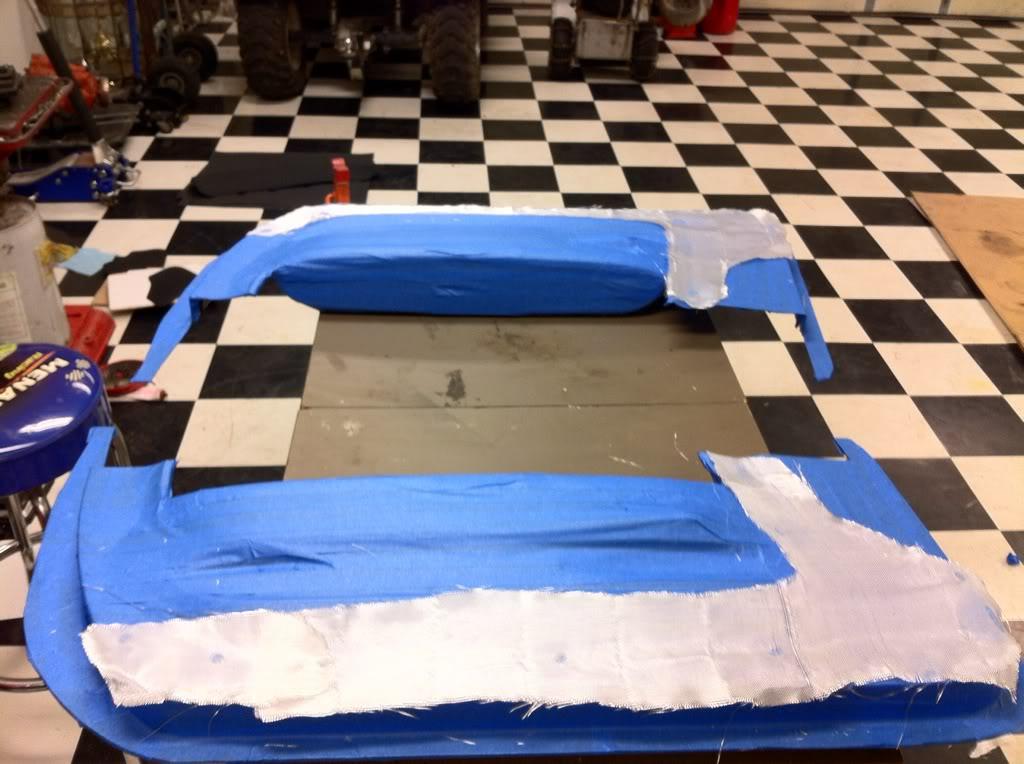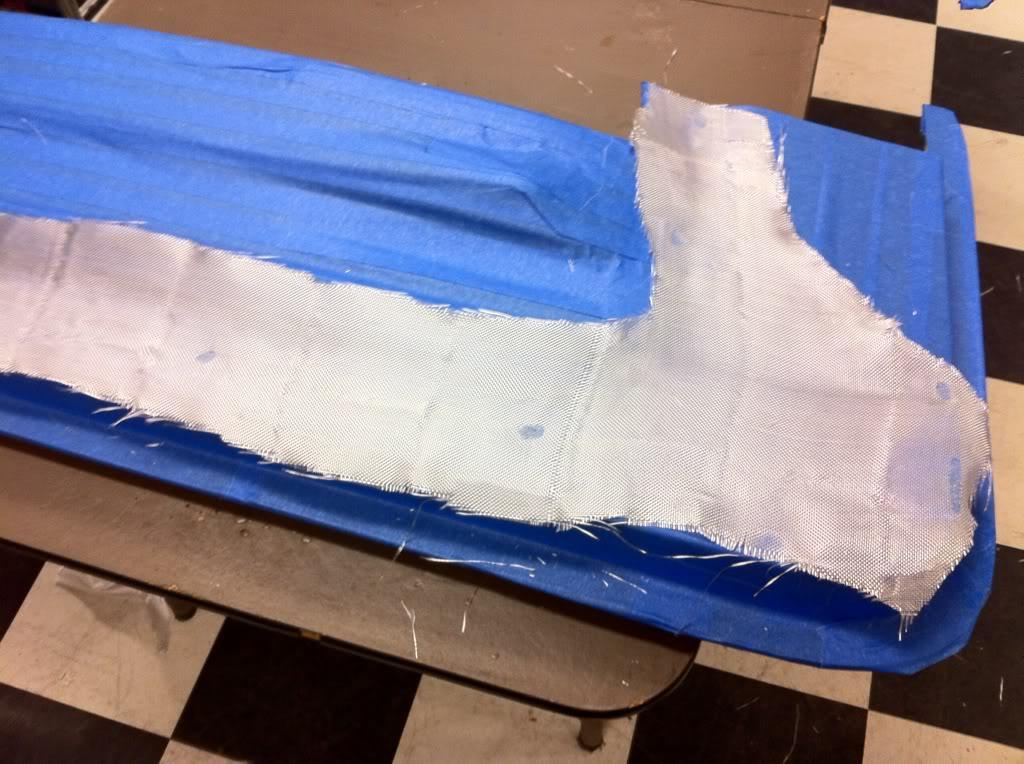 Fun with Fiberglass: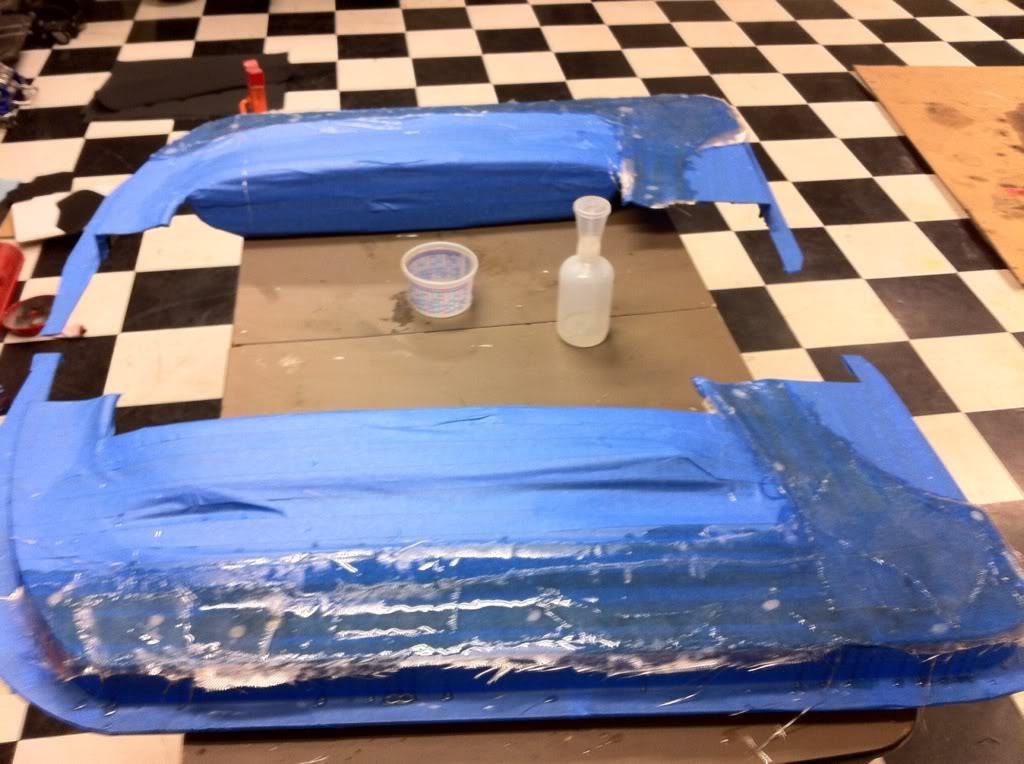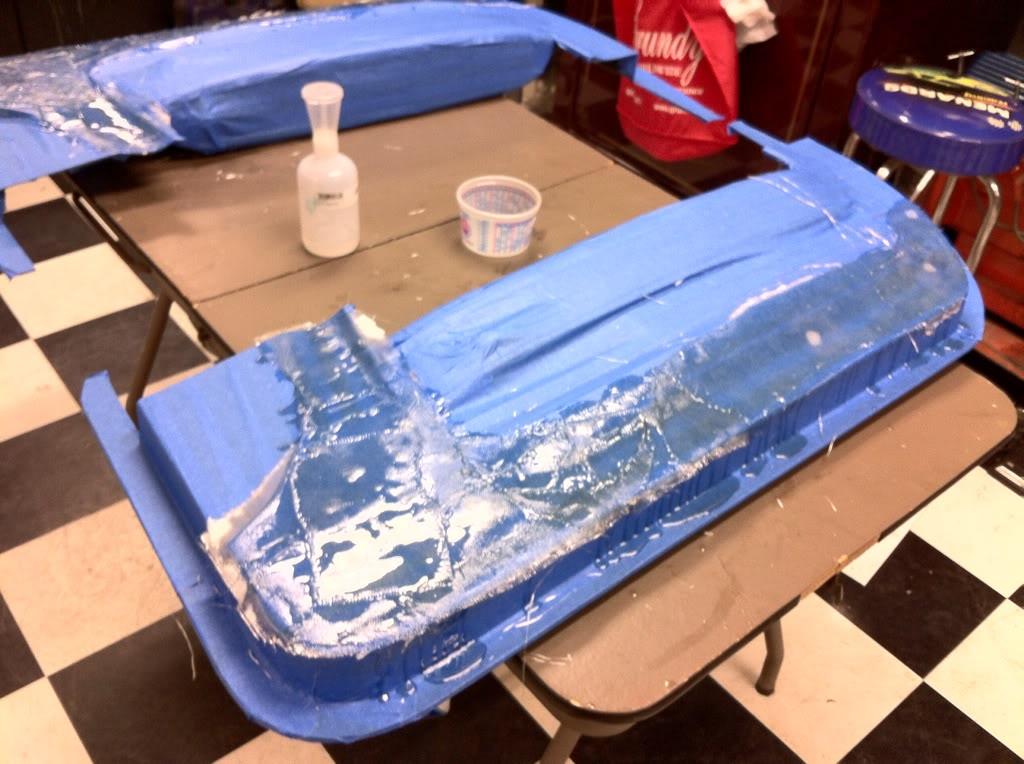 Once the resin dried overnight I peeled the mold apart: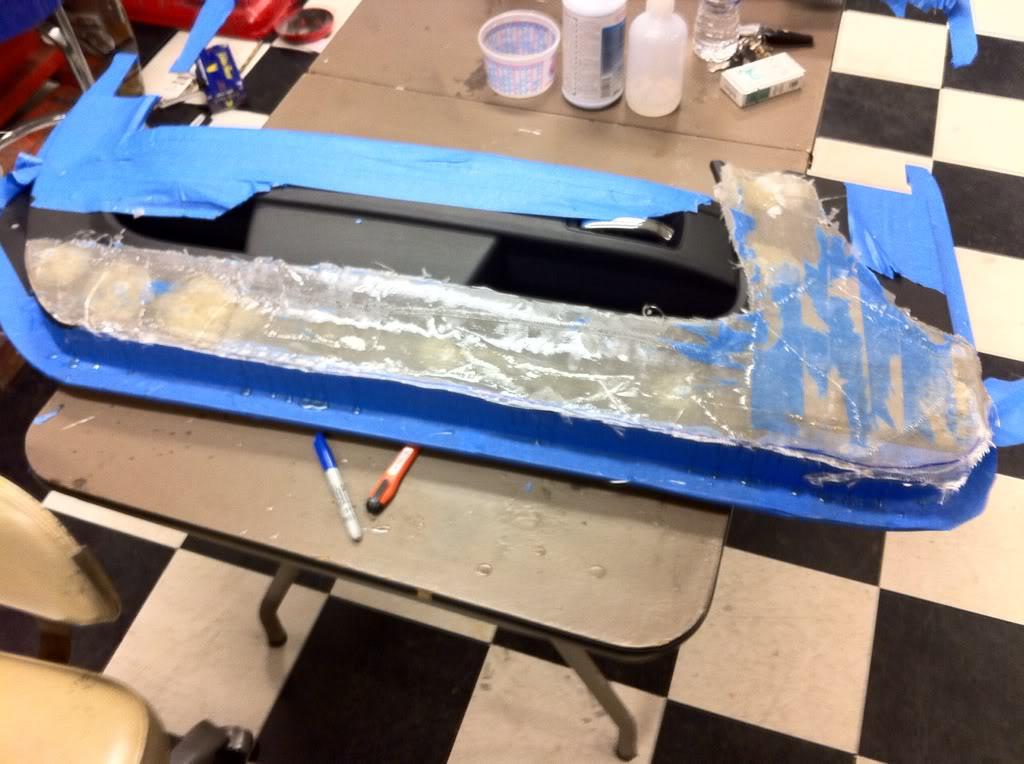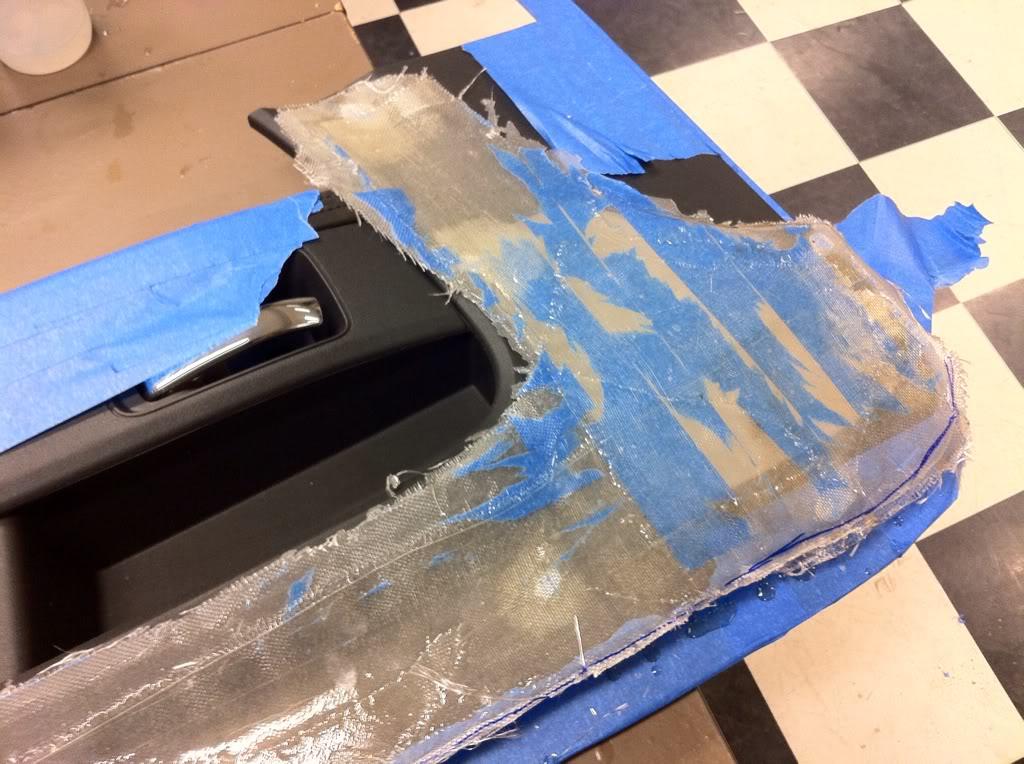 Next I trimmed the edges and smoothed everything out based on my original template: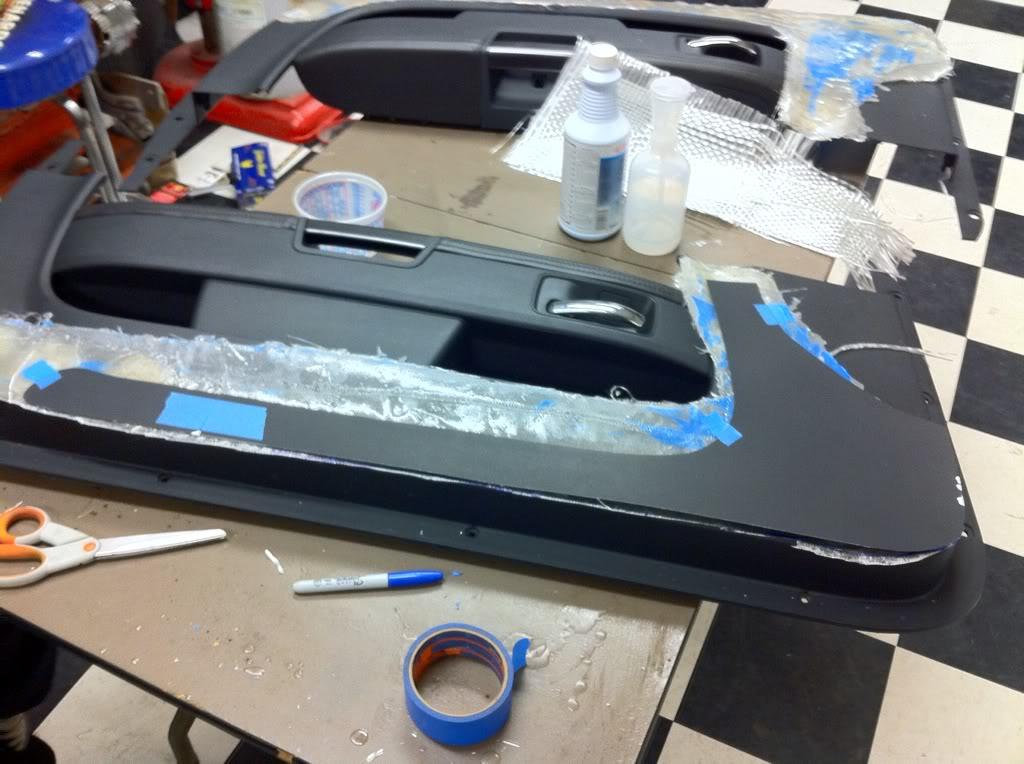 I changed the shape up a bit and layed my original speaker grill on for reference: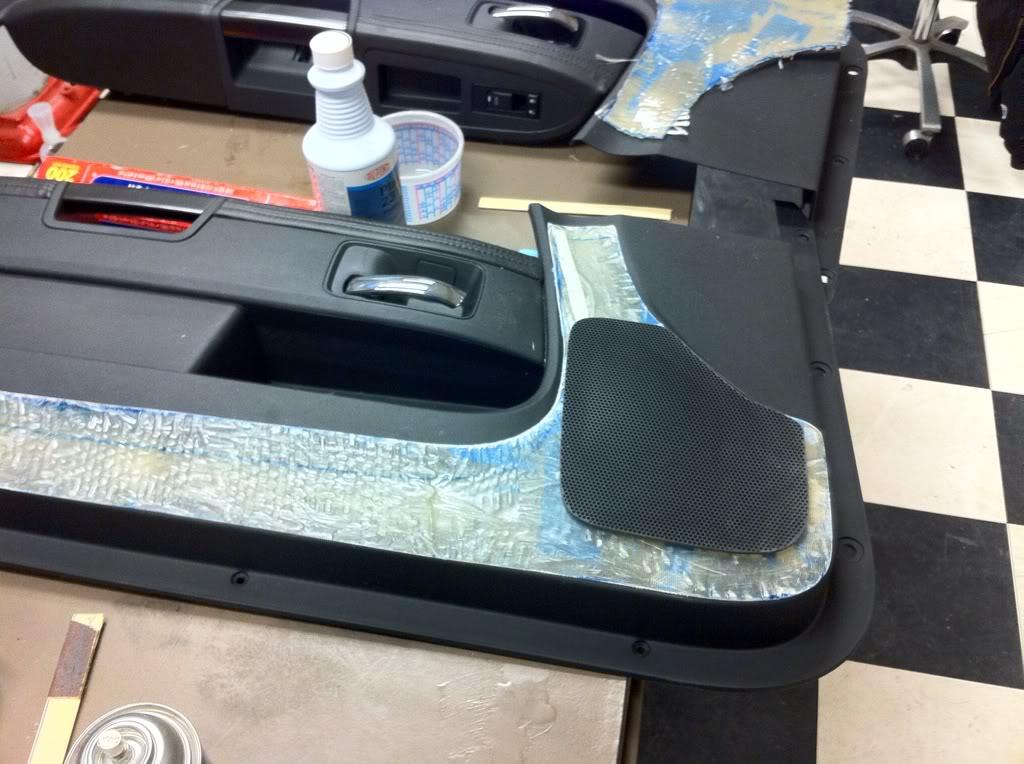 Next I wrapped the door again in preparation for adding heavier mat to strenghtening the molds: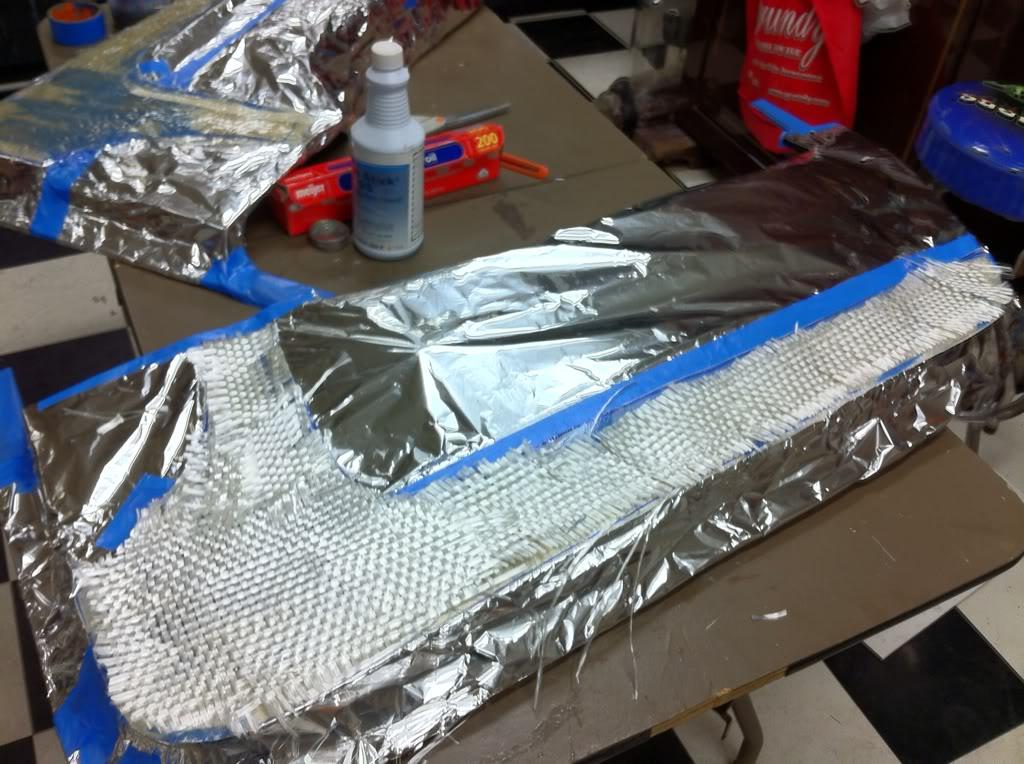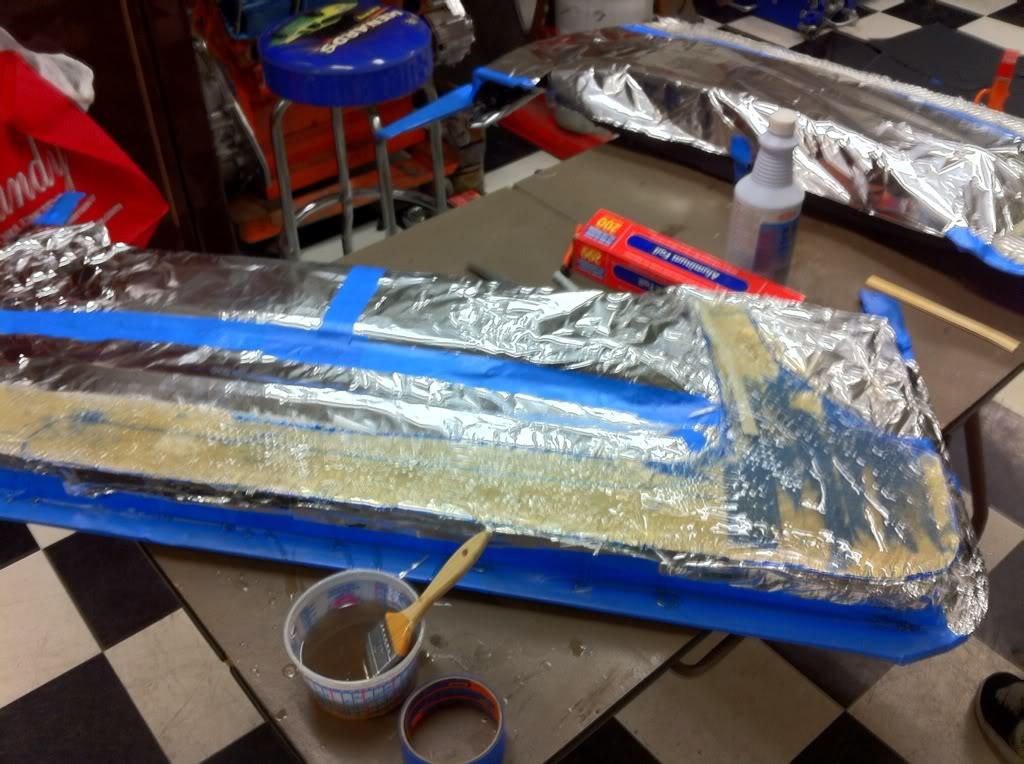 Once this was dried I pulled everything apart again and did my final trimming, etc. Now that the mold is nice and strong I can start to add my removable grill(s) and mold them in place: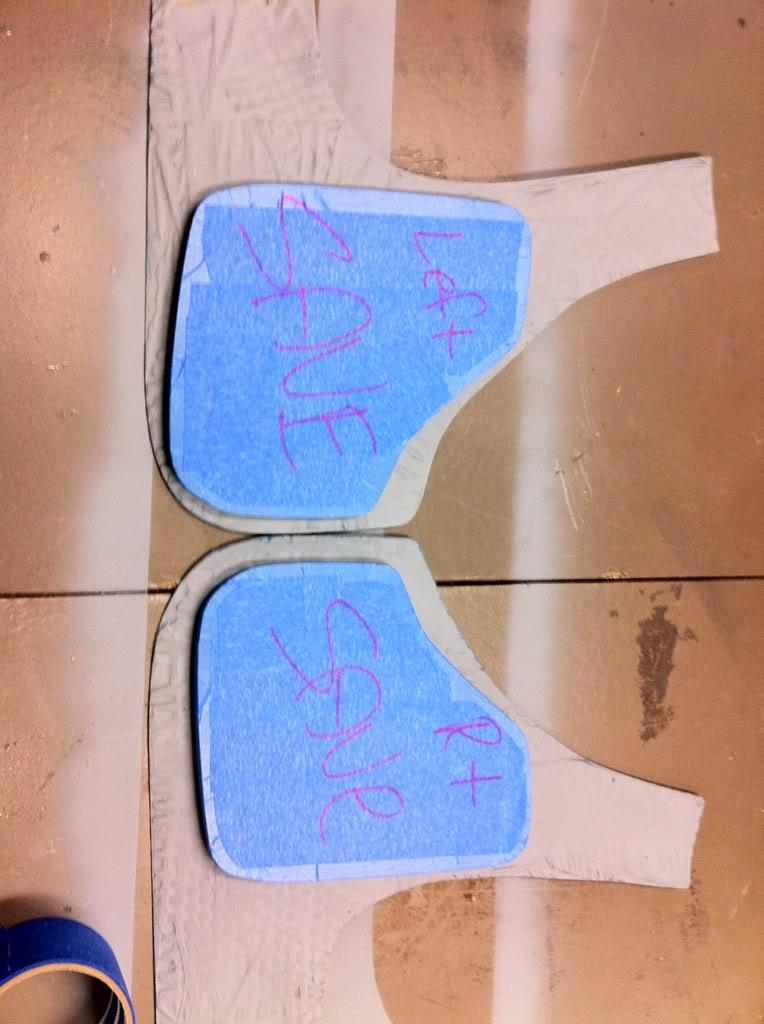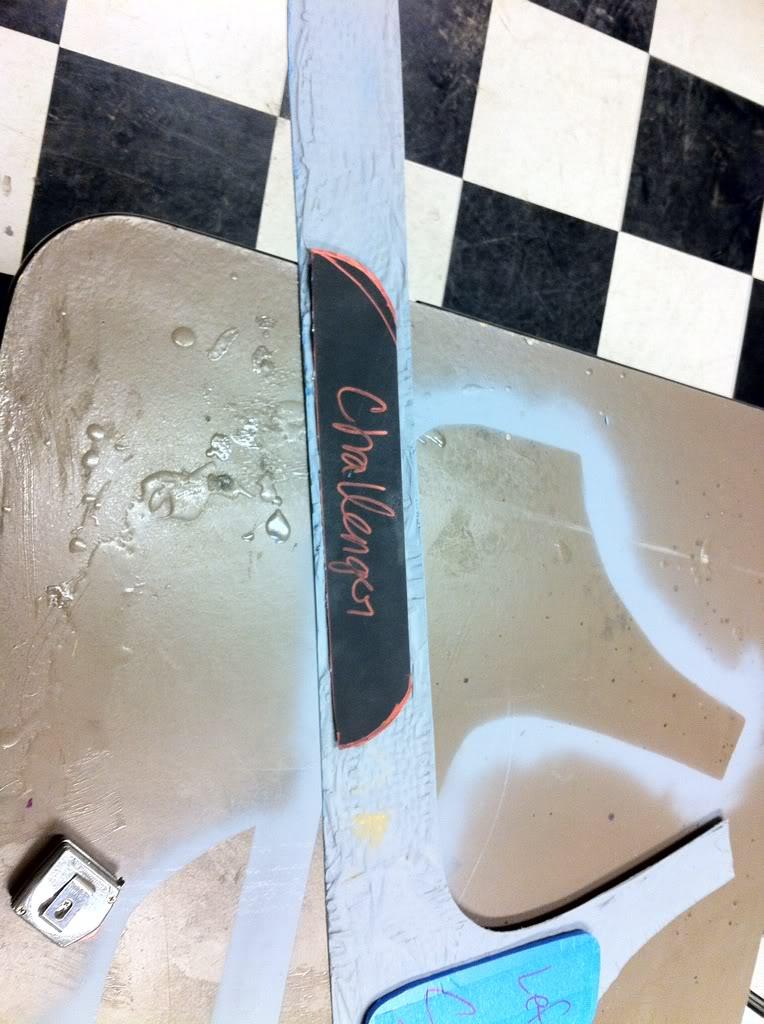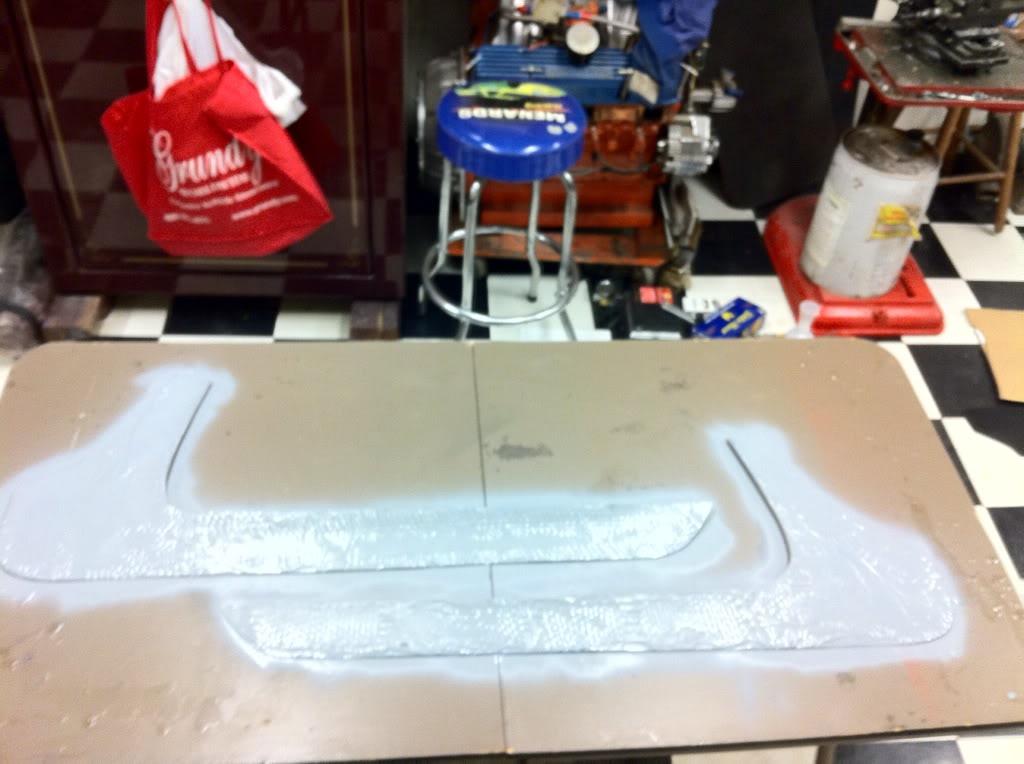 Here's the final piece ready for vinyl: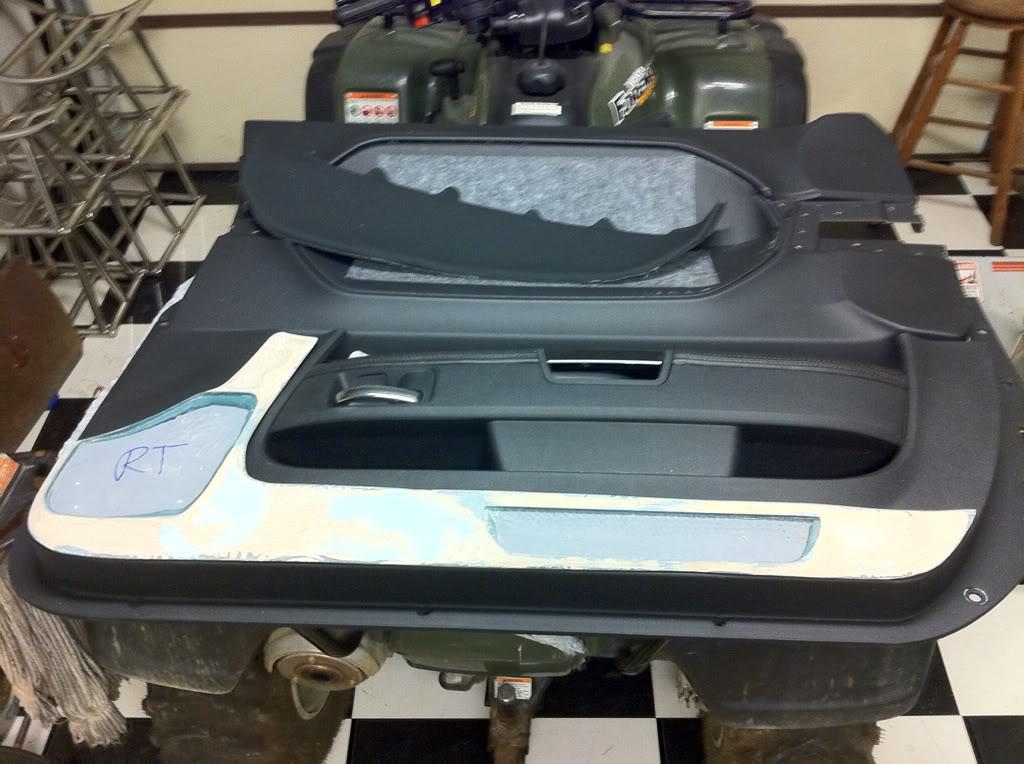 1-29-2012
A few more pics:
Tru Technology B475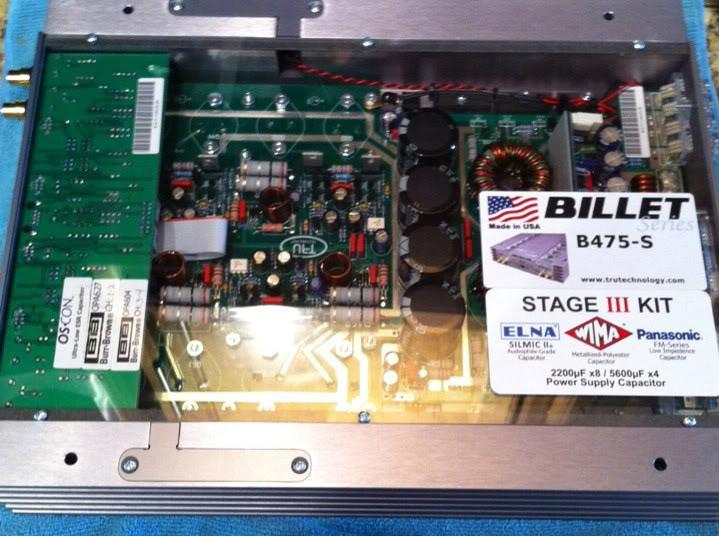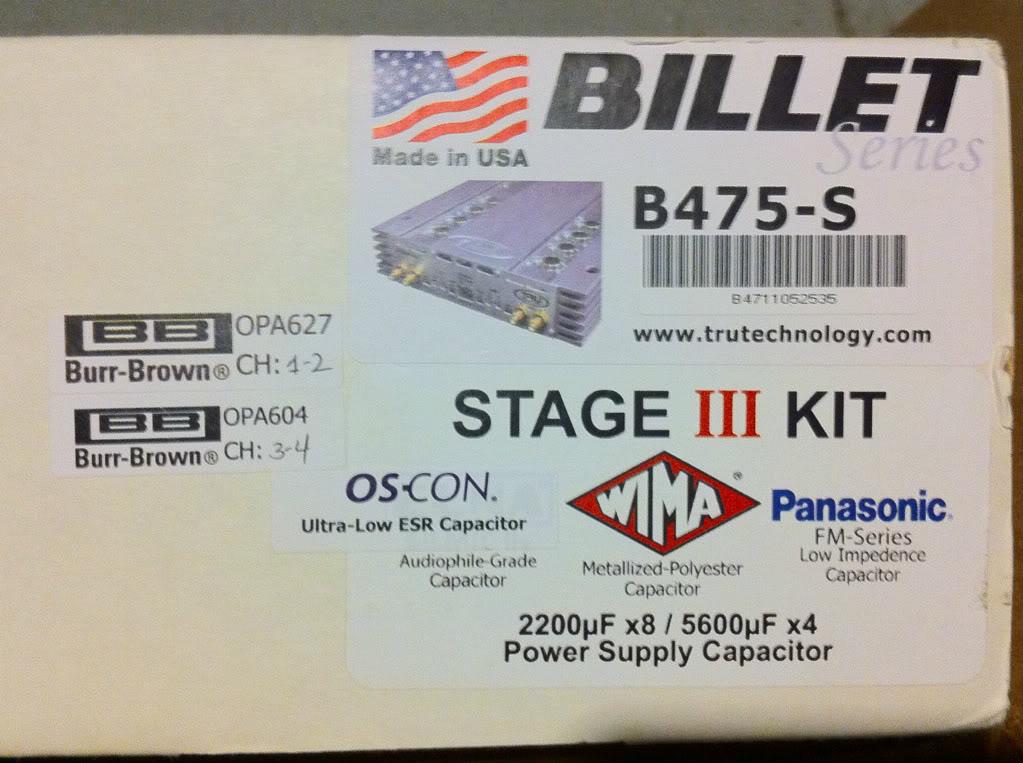 Tru Technology B2110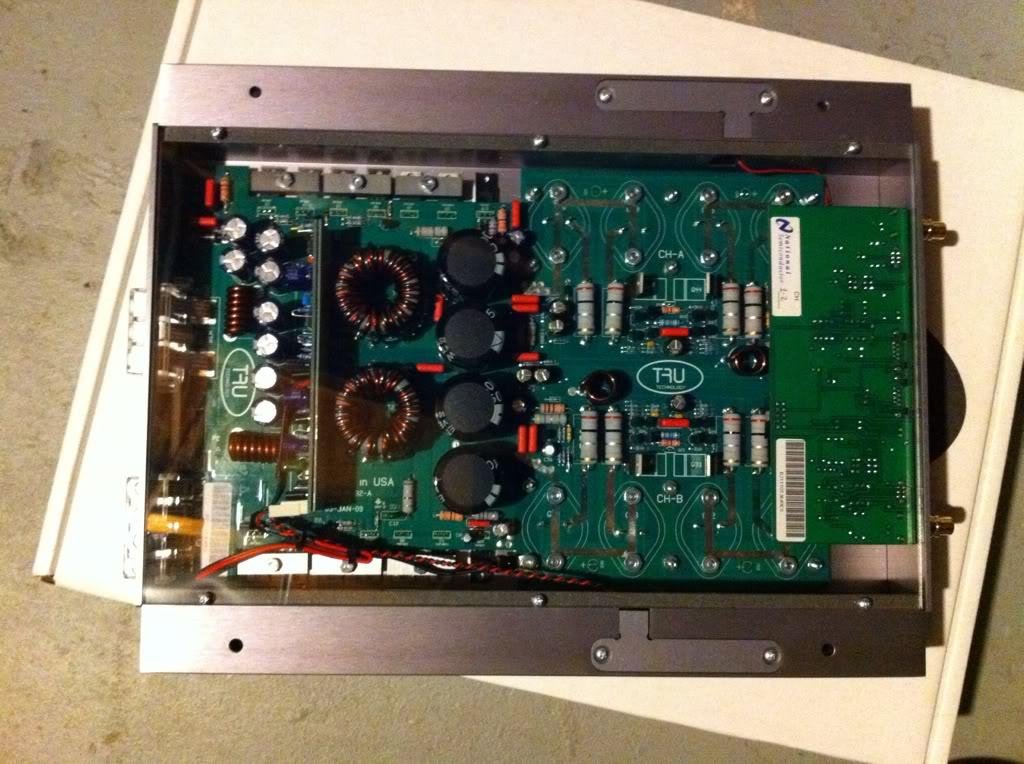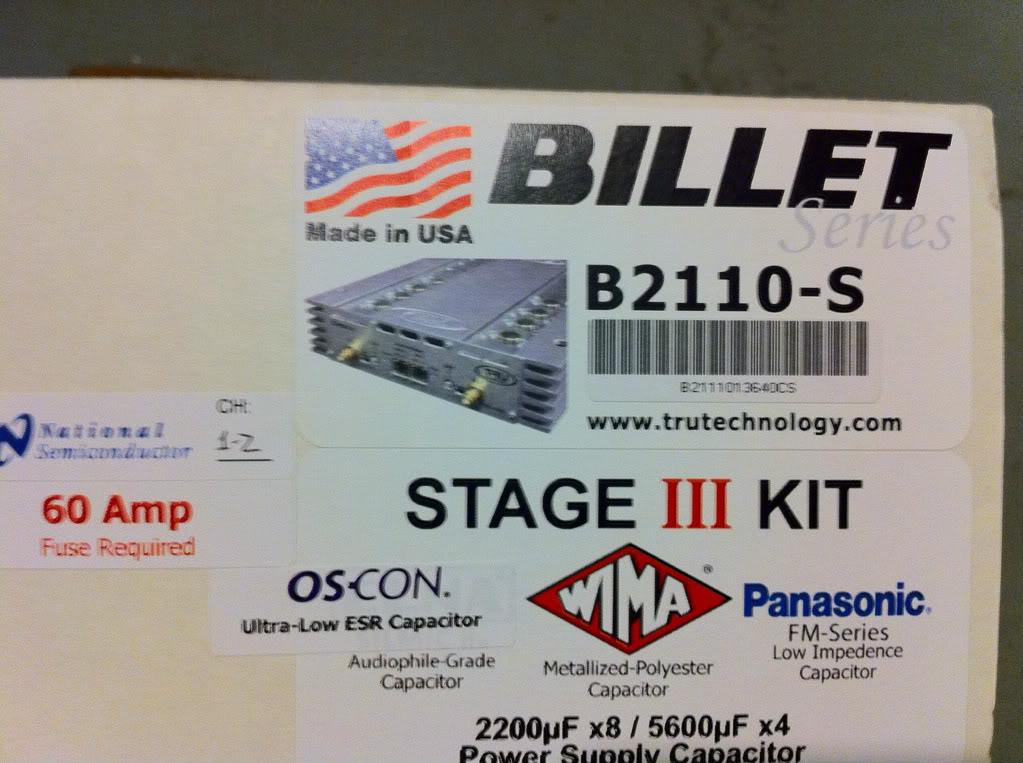 Tru Technology Line Driver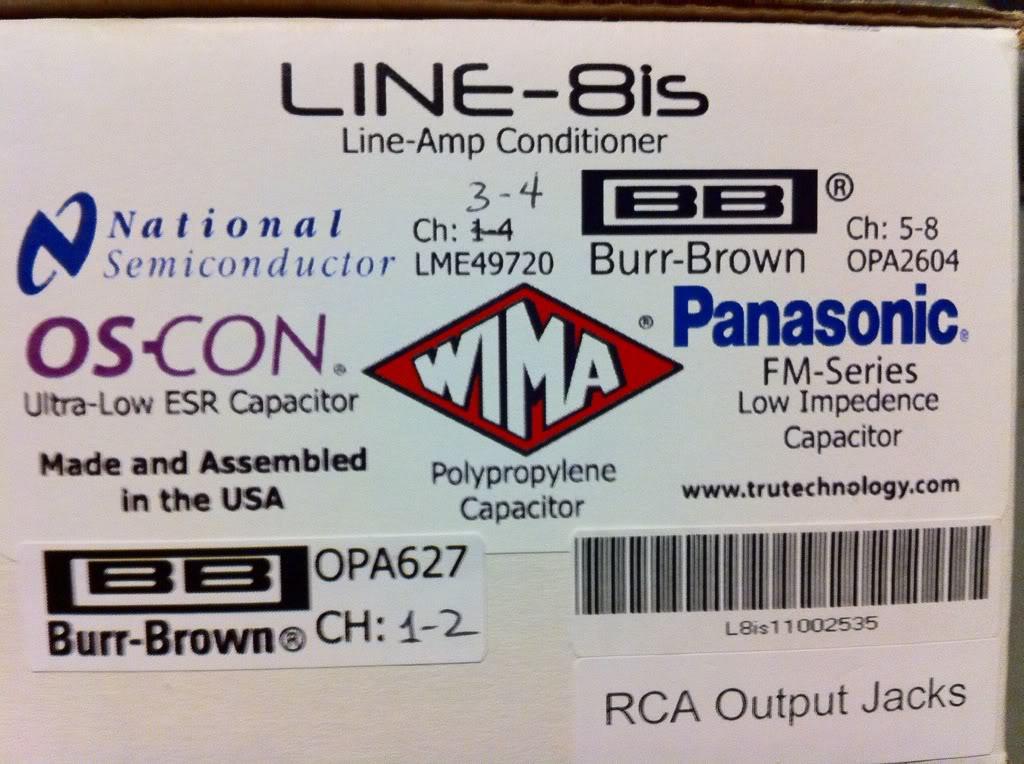 XS Power D6500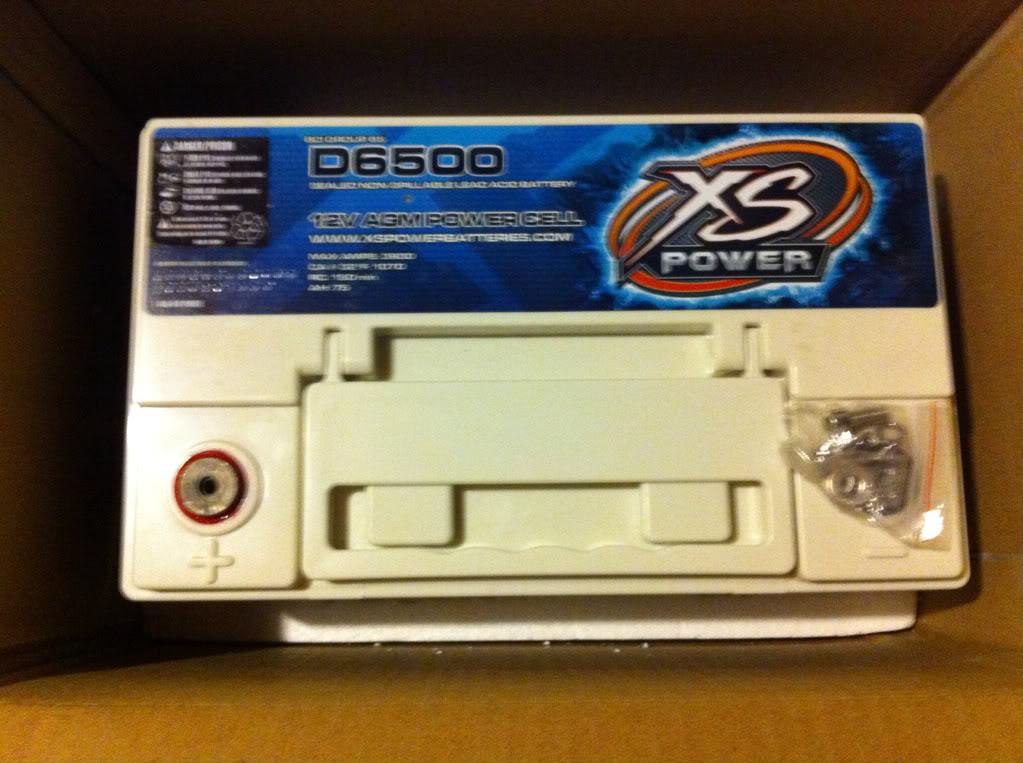 Eric Stevens is the former owner of Image Dynamics and the designer/engineer behind the HLCD. His new company doesn't have an official name yet so I just used his personal name...
1-30-2012
I'm planing to pull out the carpeted panel that's attached to the bottom of the dash, trace it out on a piece of 1/4" MDF, and attach the horns to that. I'm installing them as far back and to the outside as possible. I'm hoping to get them installed this coming weekend, if I do I'll post some pics.
Btw I don't know how much power your planning on the 6x9s, but the ones from ID (probably nearly identical) couldn't handle much power at all. Went through 3 sets before I gave up, the coil actually separated from the cone on all.
END TEMPLATE: bbcode_quote The battery will go in place of the stock battery in the same location with a plexiglass cover over it; either that or I might get a MOROSO battery box to go along with the Muscle Car theme. I'm not 100% sure on the amp rack but it'll probably end up in the spare tire well in a fiberglass tub.
I'm planning 200 Watts per driver paired with about 20 per horn. I know they can handle much more but that's plenty for me. The coil separating sounds like a glue issue, or possibly a leaky enclosure (an unsealed door for example). I know they can handle tons of power thermally, there are guys out there running 900 Watts to each driver. Thanks for the heads up, I'll be sure to check the coil/cone glue joint for good coverage.
2-11-2012
Got the amp rack fab'd up today. The two smaller amps "float" above the bottom one. It will be mounted in the spare tire well.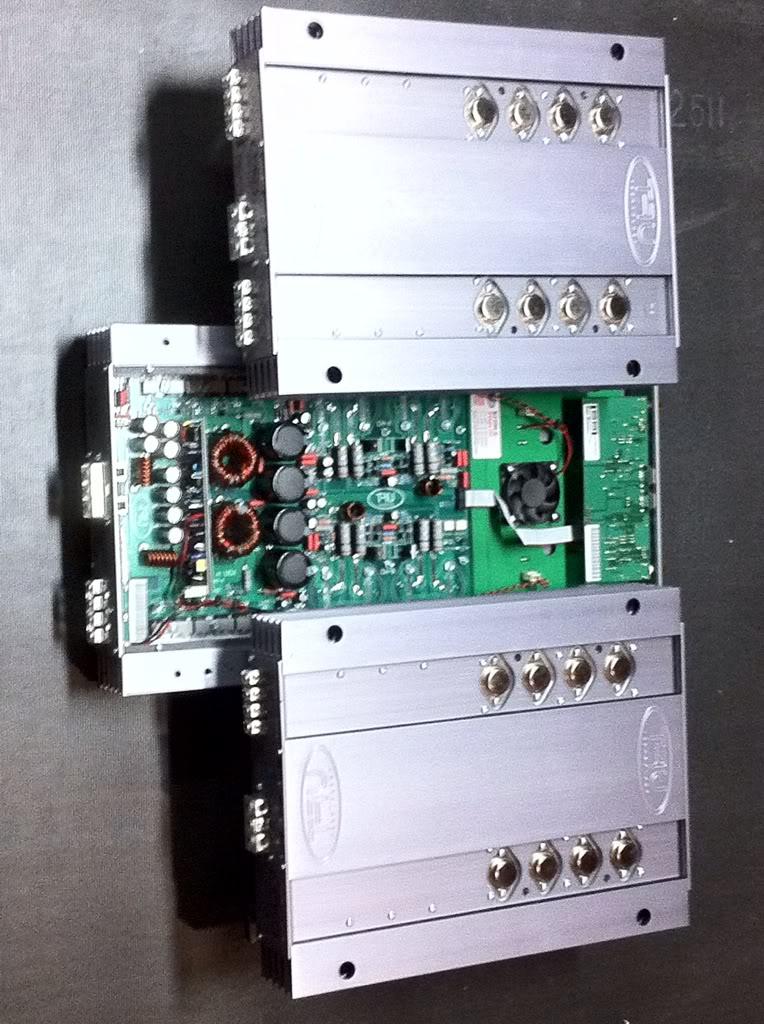 2-14-2012
Here's the latest pics. Subs should be here Friday, then we can get going on the baffle.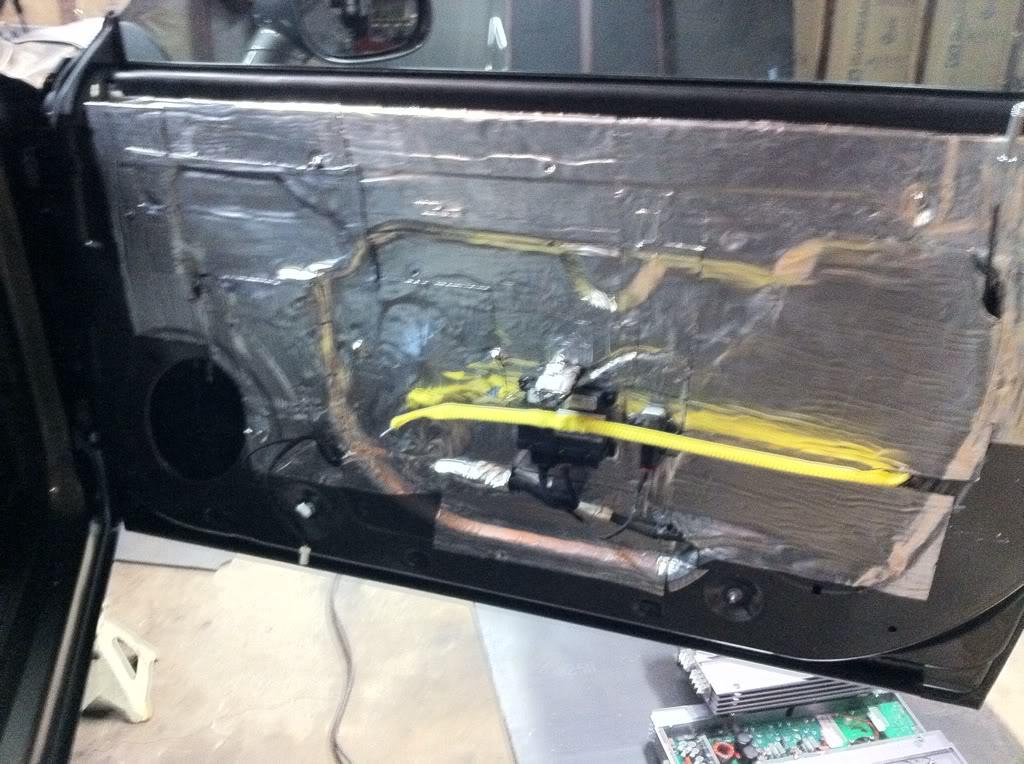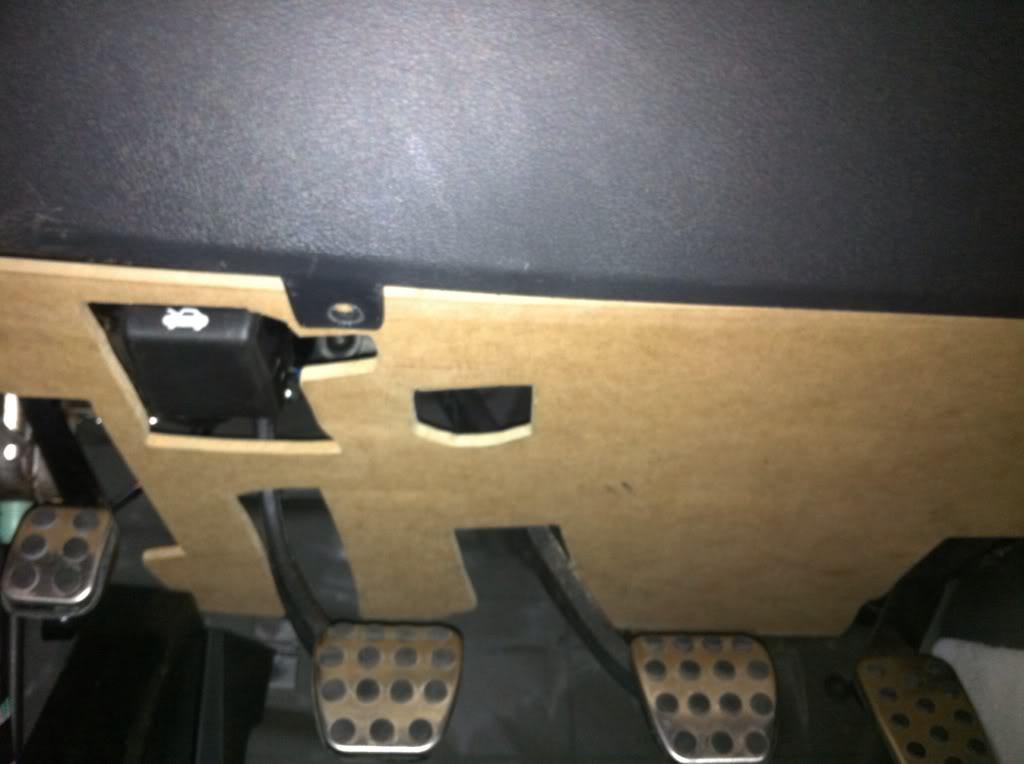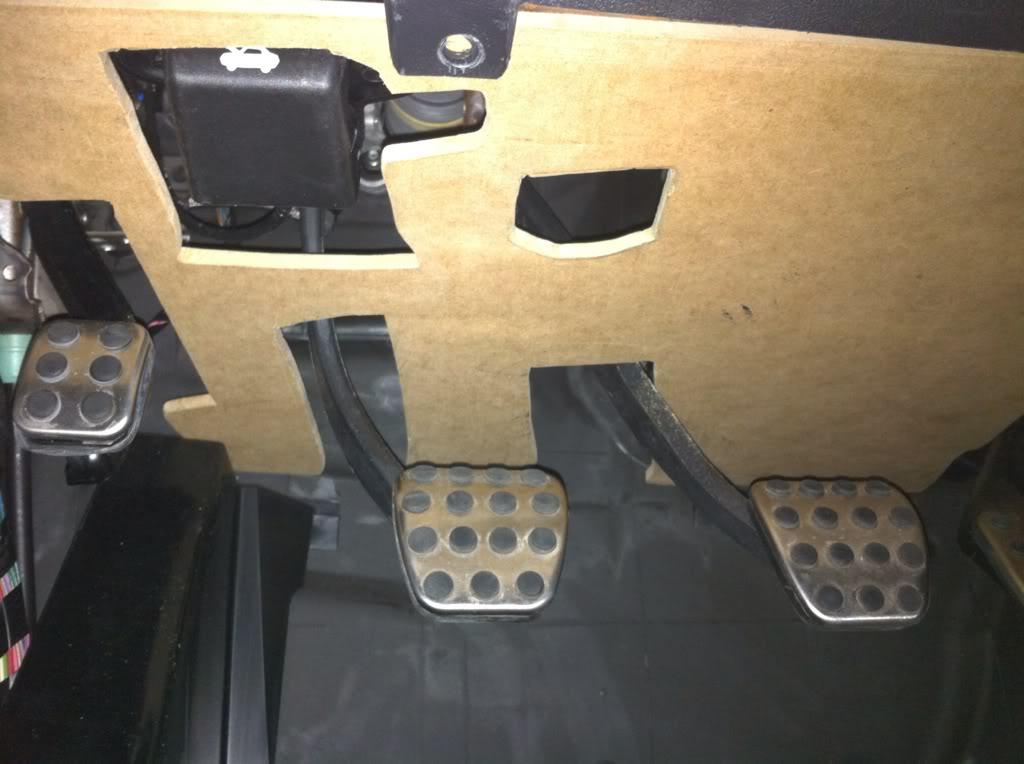 Put these on over the weekend too: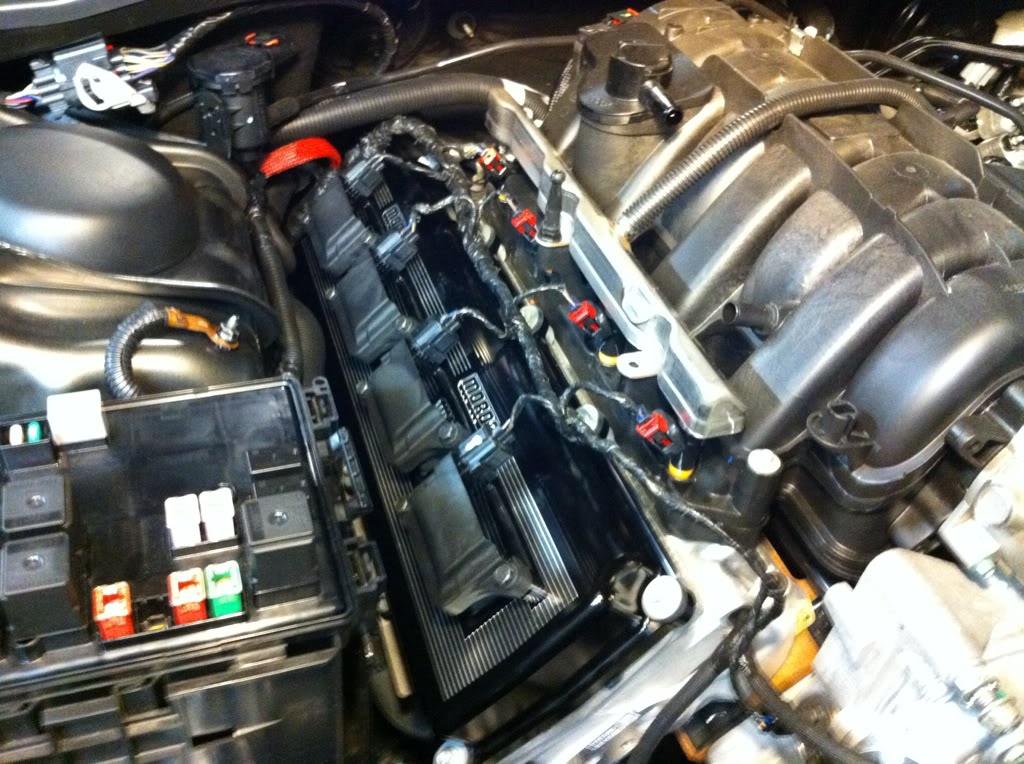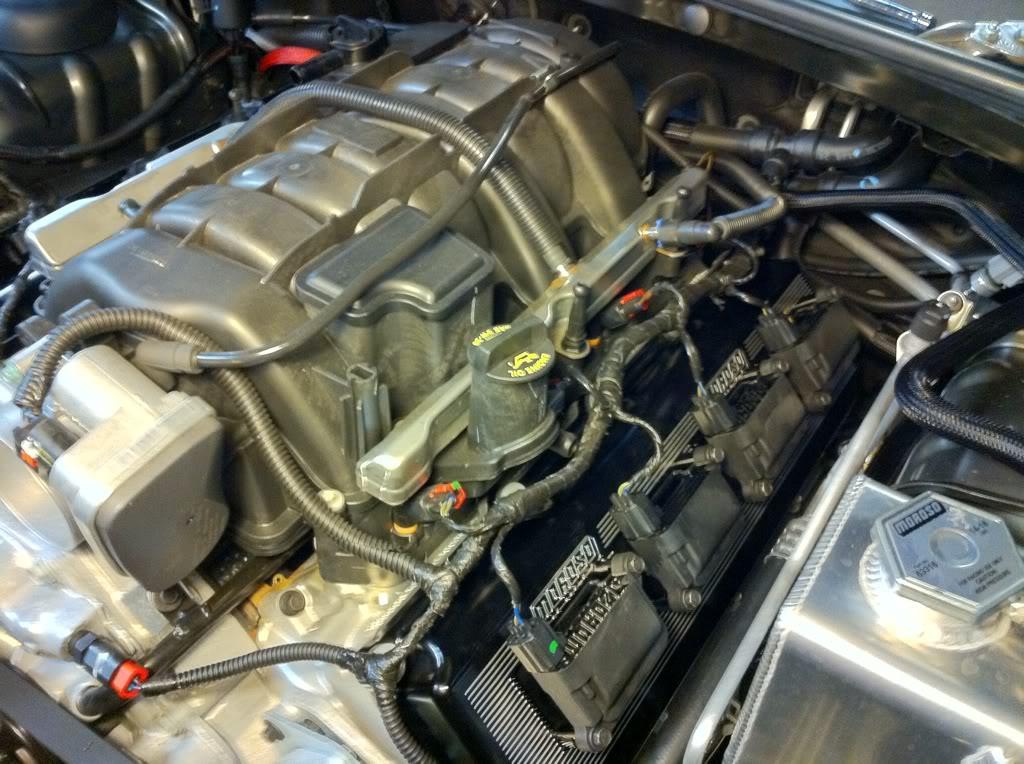 2-25-2012
Here's a few update pics.
Dash Kit: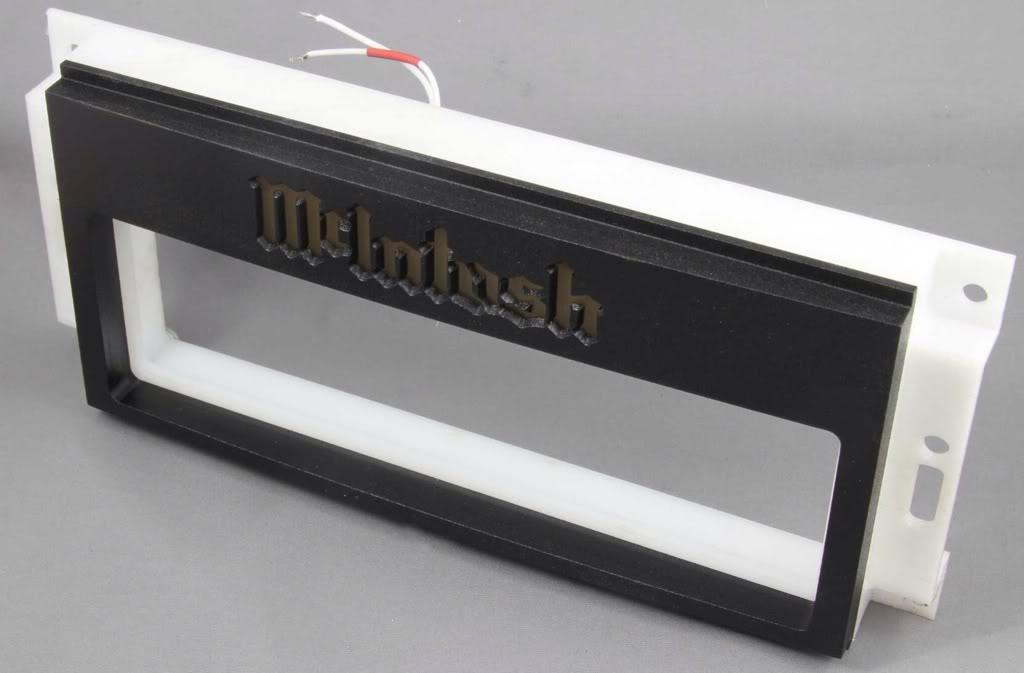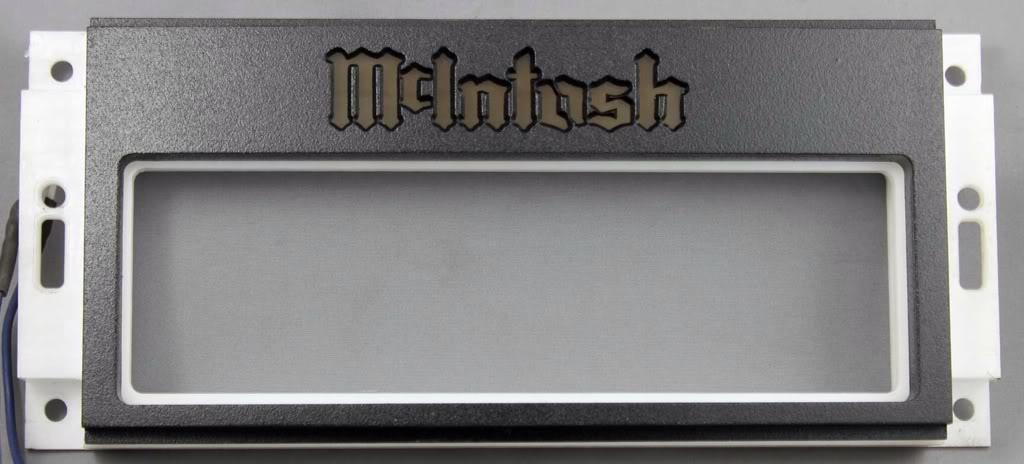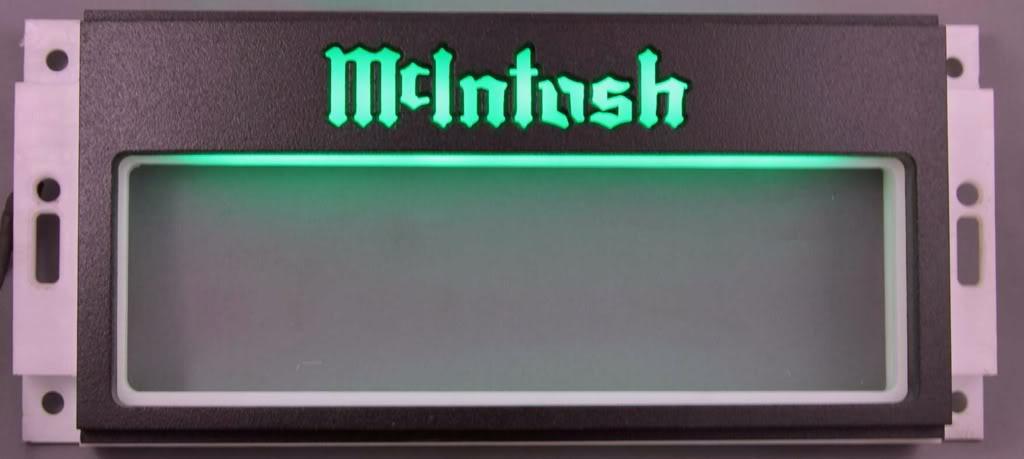 One of the subs: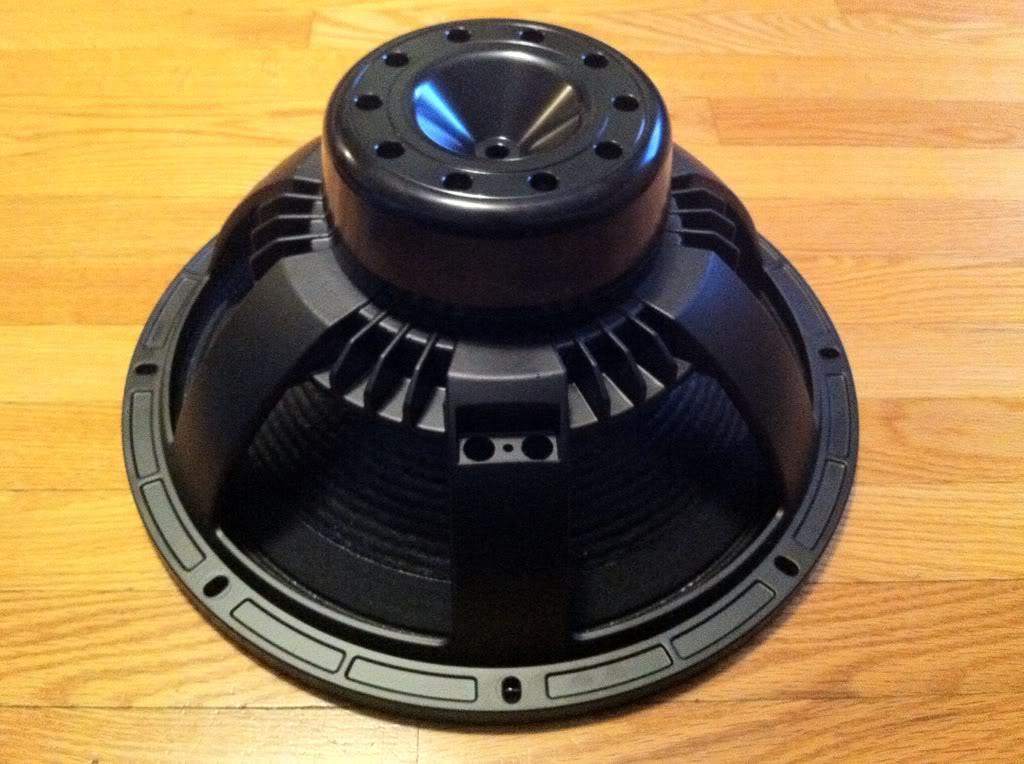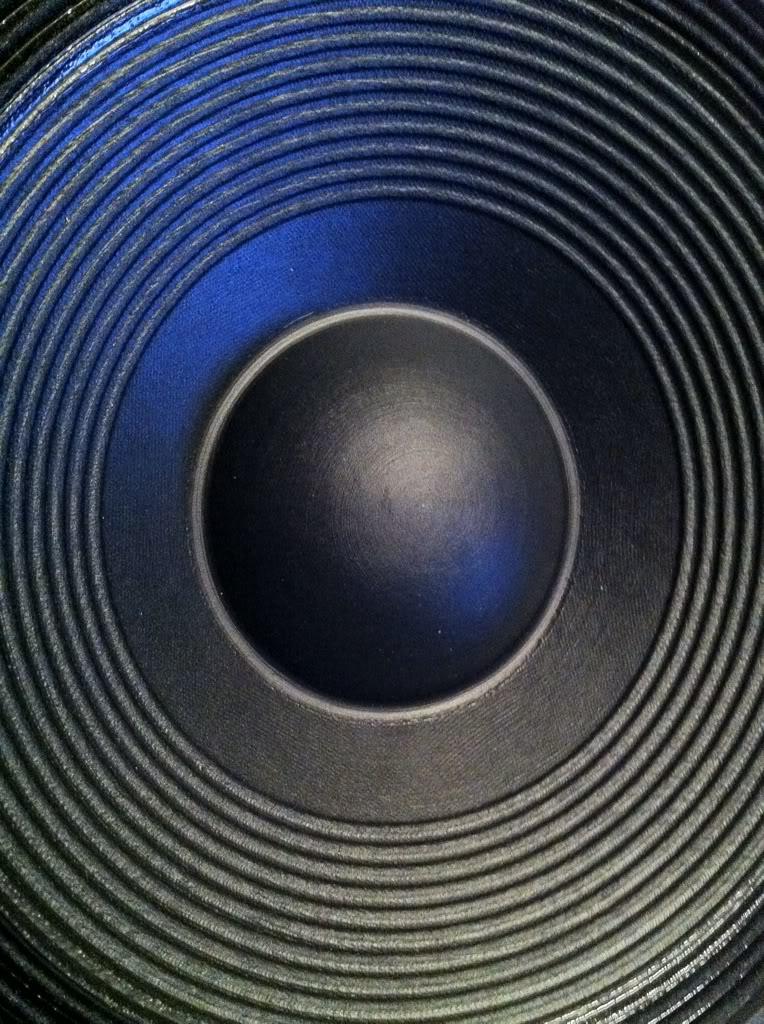 Sound deadener pads I made for the inner fenderwells: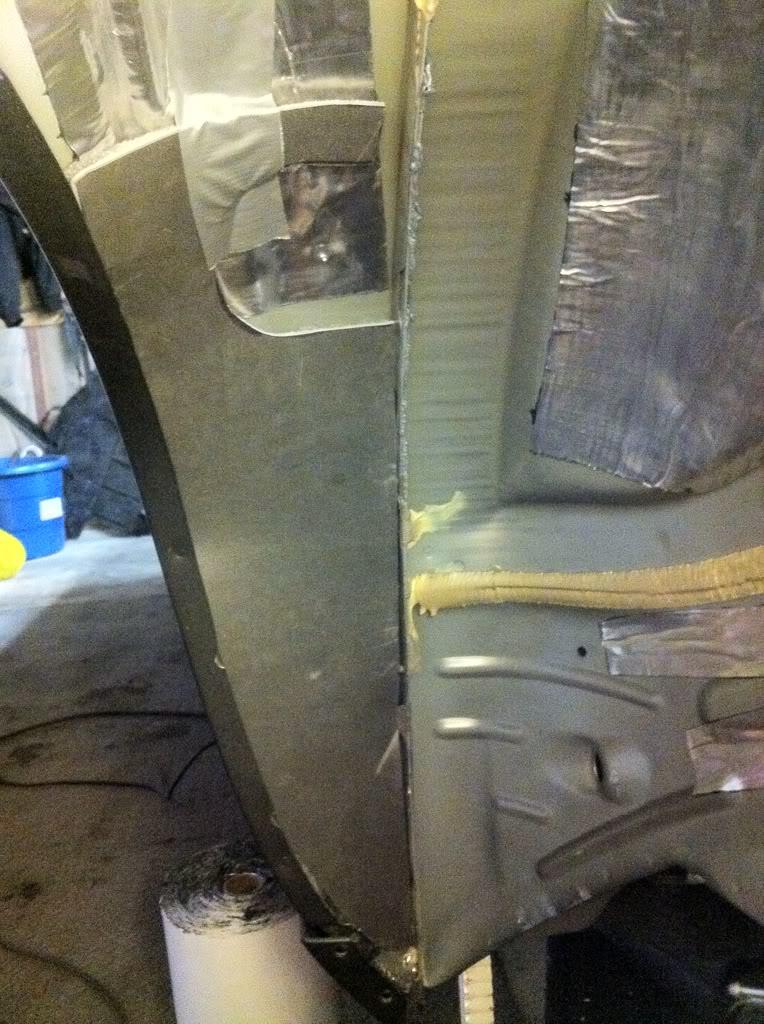 Lining up and leveling the horns: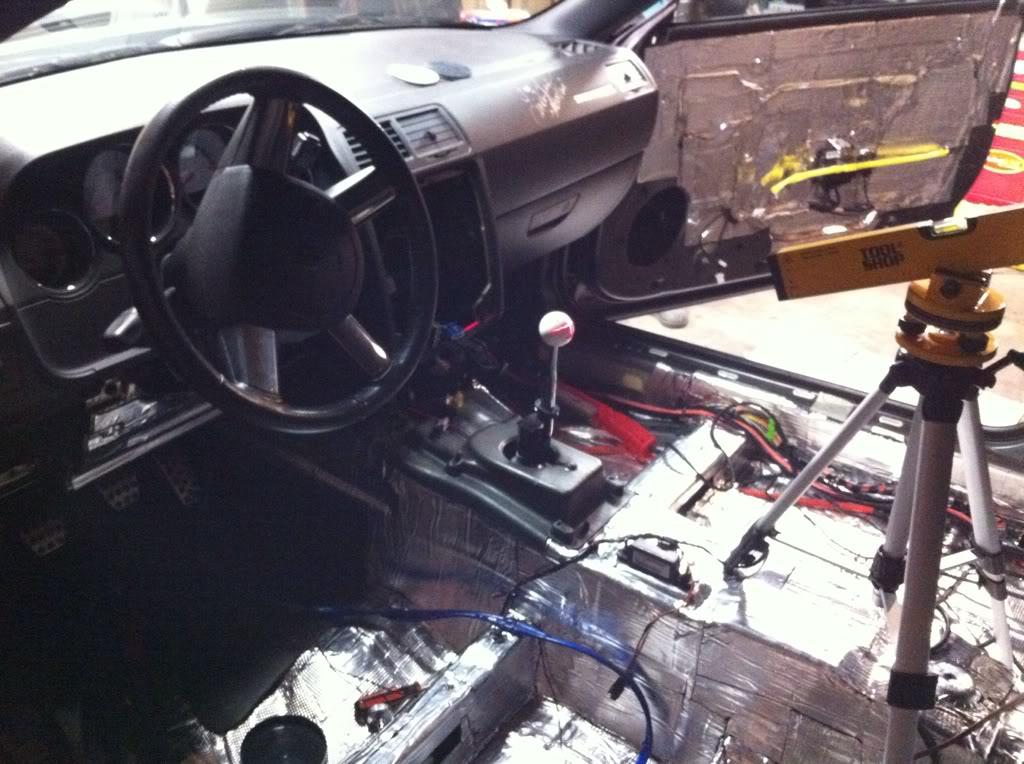 Pile of parts: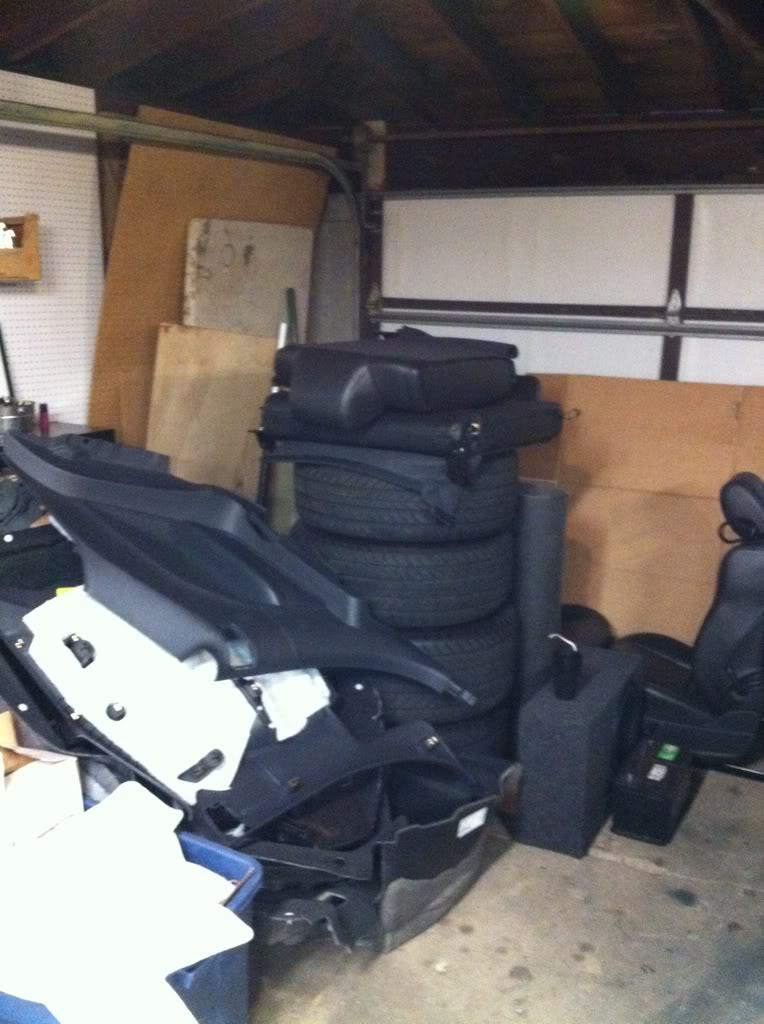 Thanks for all the positive comments everyone!
2-26-2012
A little progress today...
Got the horns mounted: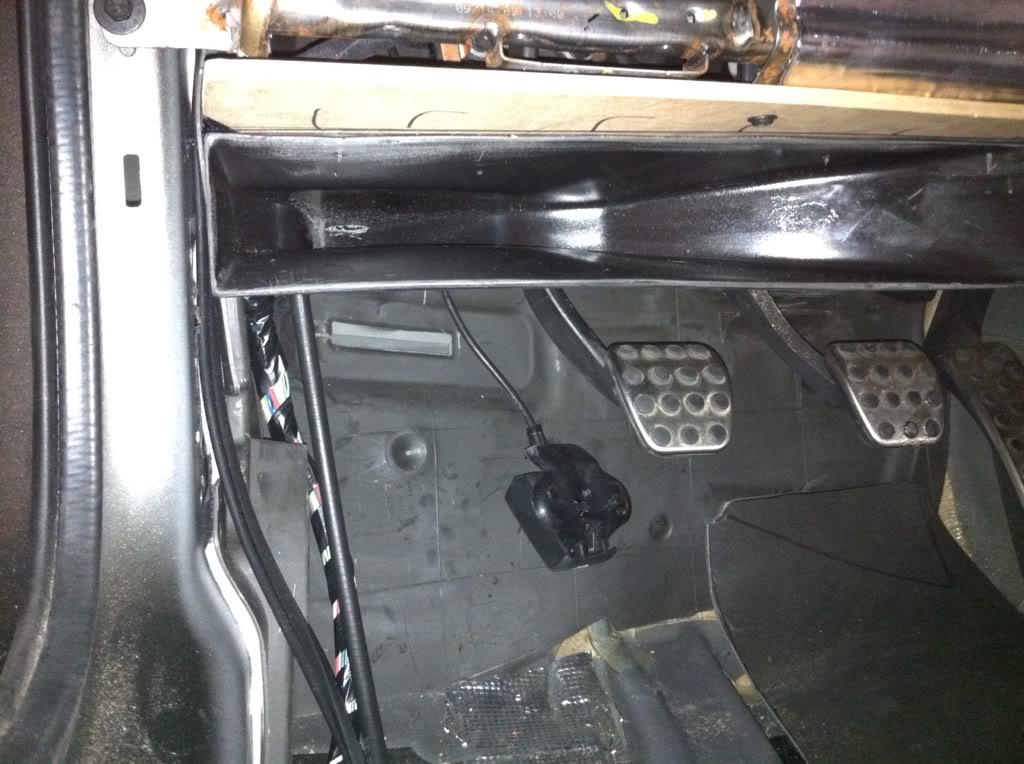 Made a mount for my iPhone: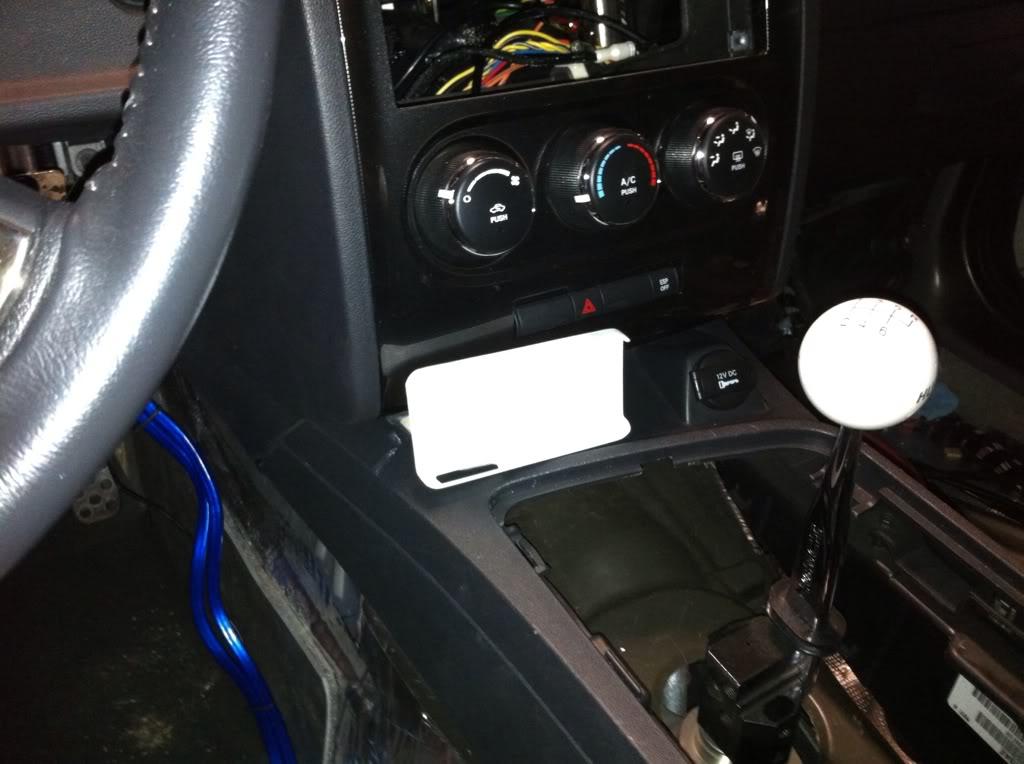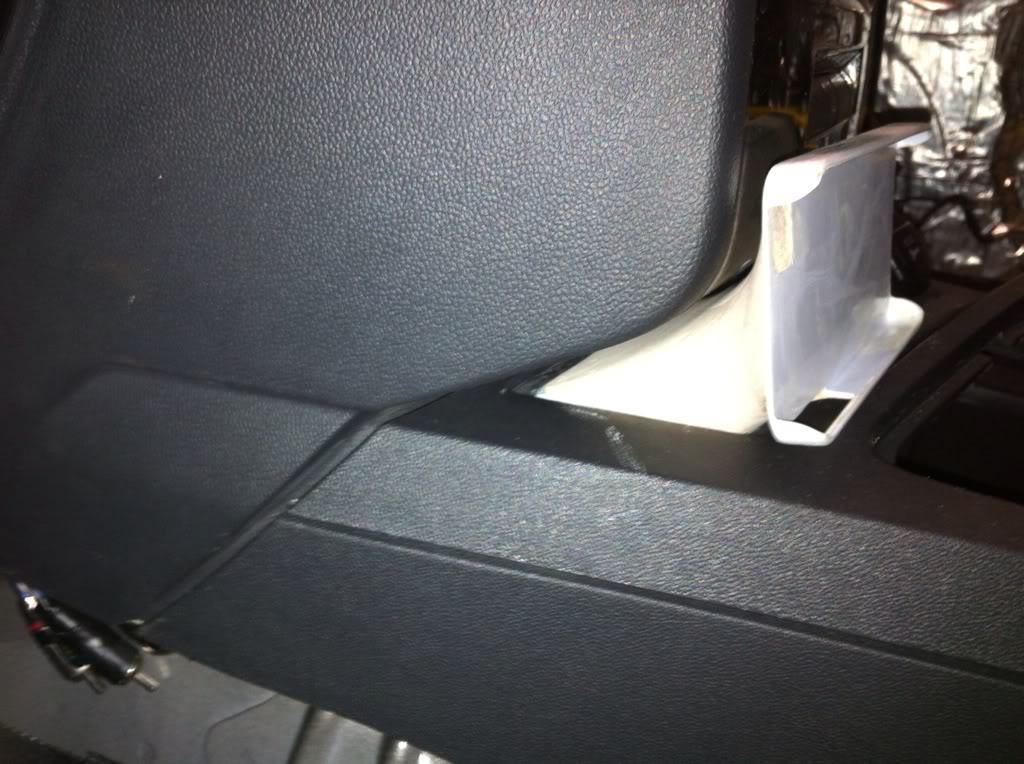 I have a McIntosh music player app for my phone that has the meters. Super cool looking and free in the app store: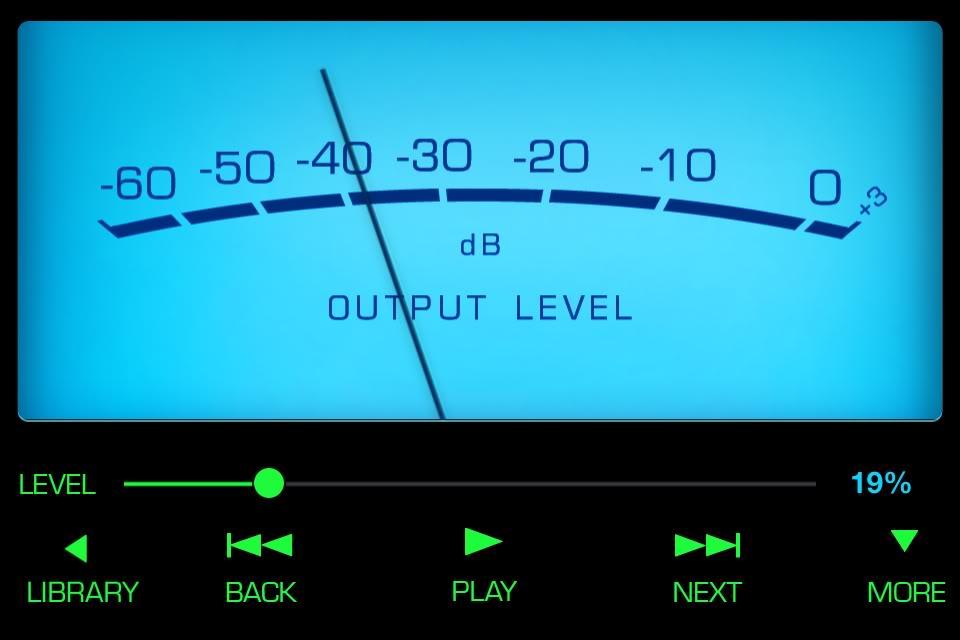 2-27-2012
Got the Mac temporarily mounted. The Green is a little bright but I can fix that...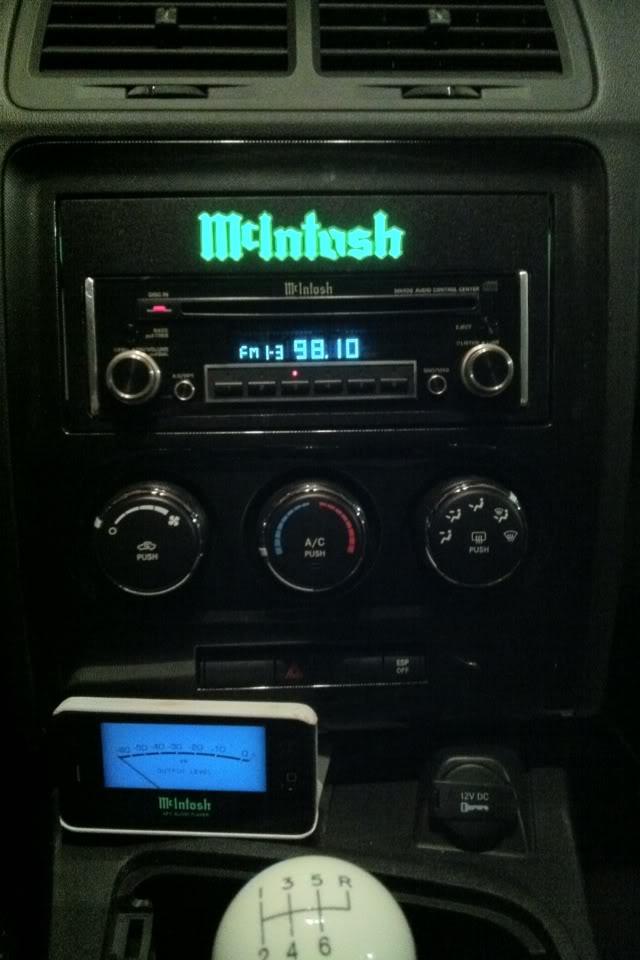 2-28-2012
Tonight's project. Smoothed and Painted my iPhone mount.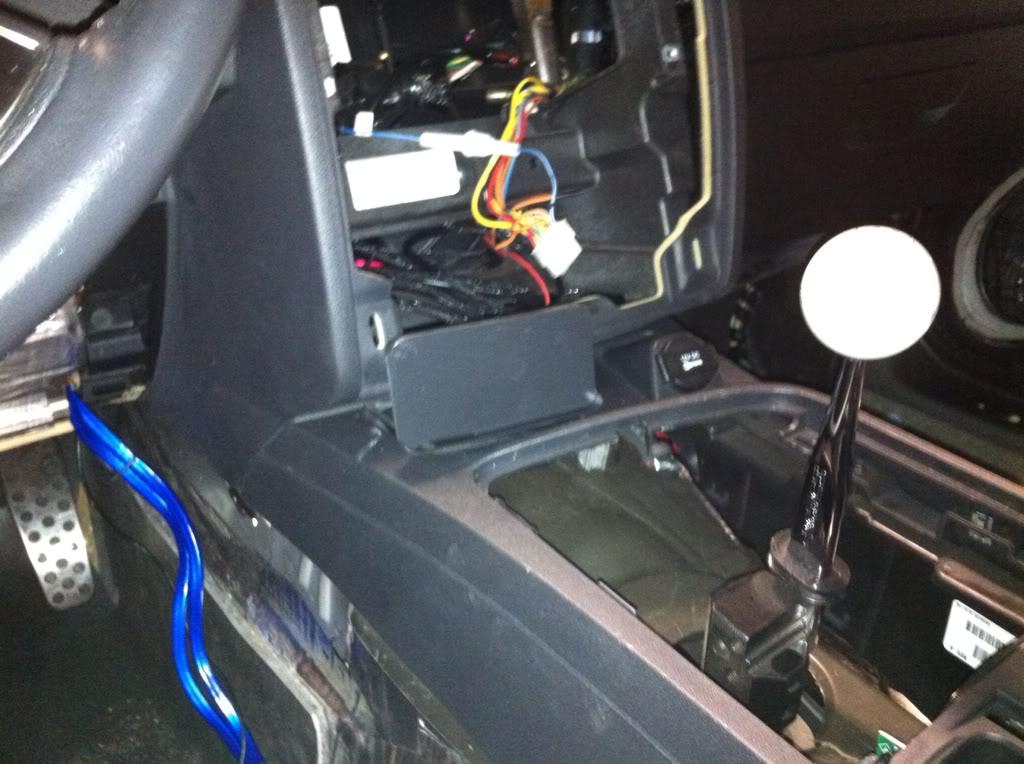 3-18-2012
She fought me all weekend...I finally had enough and went inside. I'll post some updates next weekend.
3-21-2012
Well looks like I'm gonna have to take a week or so off, I managed to dislocate my right shoulder last night working in my yard... 3 day weekend next weekend so I should be able to make up some time. In the meantime I'll try to post some pics of some of the equipment that showed up since my last update. Thanks
3-26-2012
I should be back to work this coming weekend, though I may be a little slower than usual as I'm still nursing my right shoulder...
Thanks everyone!
Scott
4-3-2012
I ran some USD 15's back in the day too. Good stuff! The old HK amps were great amps in their day as well, prob better than most amps available today. I used to run SoundStream D amps back then, I still have a dozen or so laying around. Some of the quality amps out today IMO would be TRU, Arc Audio, Zapco, and McIntosh. And don't count the Mac stuff out, there's a lot of good deals out there in the used market. I bought my MX406 used (it's a 2001 model) for $650 on eBay, plus $100 for a SquareTrade warranty. The warranty paid off big time since I had to have the laser replaced last month because it was outside factory specs. The bill from George Meyer AV was $402 which was covered 100% by SquareTrade. The Challenger does have a DIN and a Half opening, not a Double DIN. Check out HUmounts.com, they are the company who made my custom mount. These guys make the best dash kits I've ever held in my hands! I found them on a Corvette forum a few years back when I was looking for a dash kit for my Vet.
Well, it looks like I tore my Rotator Cuff so the updates are gonna be slow. At this point I'm not even sure if I'll be able to drive my car this year at all... I'll know more Monday once I get my MRI results. Until then I'm just working on little stuff and cleaning up the garage. I do have some old pics I'll try to post later this week.
Thanks!
Scott
4-9-2012
Here's a quick update. Surgery is scheduled for early May so it looks like I'll be down for a while. It took me all damn weekend to make this one kickpanel and it's still not perfect.... Still trying to decide on what to do for a grill, got a few ideas I'm gonna try this weekend.
6x9" Midbass in Passenger Kickpanel: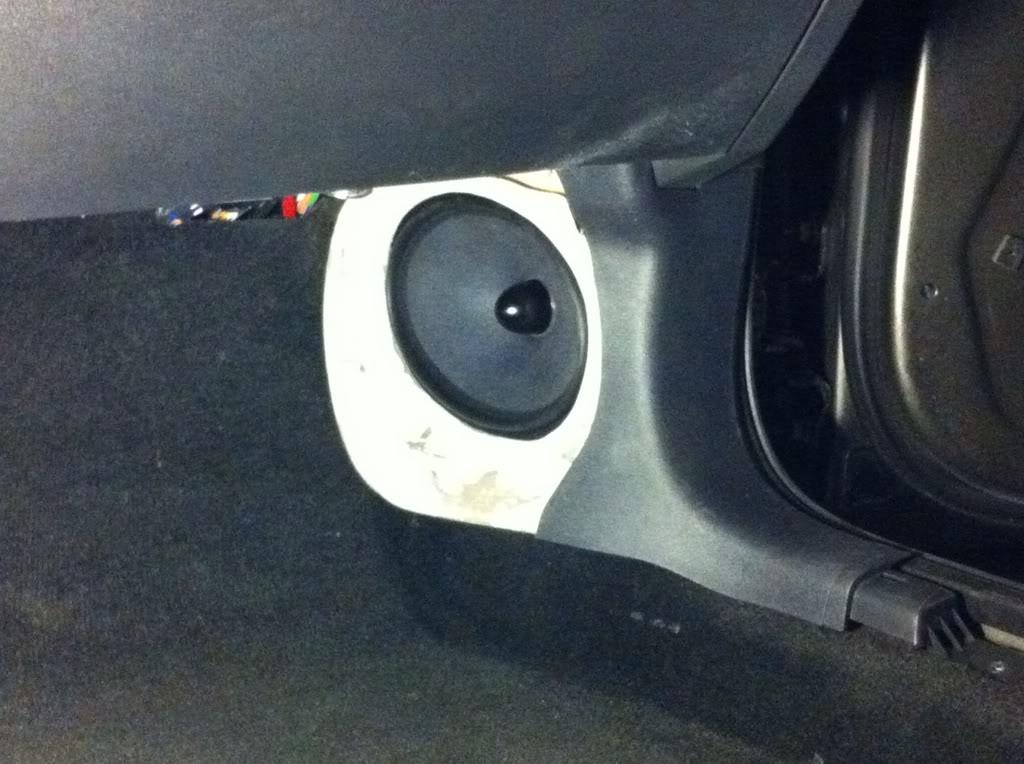 4-11-2012
All my SS amps are the D1 series which were only made in 2-ch. If you need 4 channels just use two

These are the original Nelson Pass designs (Google him if you're not familiar with his work) which are some of the best amps ever made. I have been buying them for years with plans to run them in my system but went with the TRU's instead to keep the install cleaner.
I chose 6x9's for a couple reasons.
1. They have almost as much cone area as a pair of 6 1/2's and a little more than a single 8".
2. Oval speakers actually have a better dispersion pattern than round speakers, something pointed out to me by Eric Stevens (founder of Image Dynamics) when I was designing my install. I have heard all the debate between round and oval and I was on the round side until Eric took the time to explain the advantages of using the 6x9's. Kinda hard to argue with the Bruce Lee of Car Audio.
6-5-2012
Well my shoulder is starting to feel better so I'm gonna get back in the garage this weekend. Haven't done much except finally buy a processor, ended up going with the Helix unit, looks promising.
6-24-2012
Actually made some progress...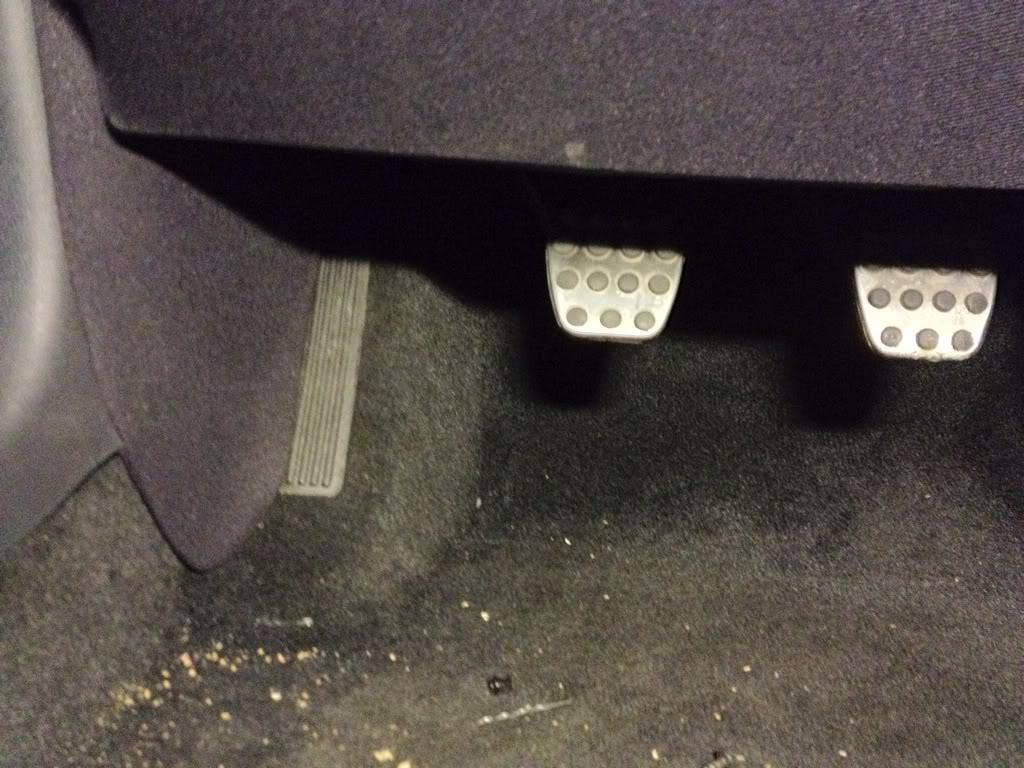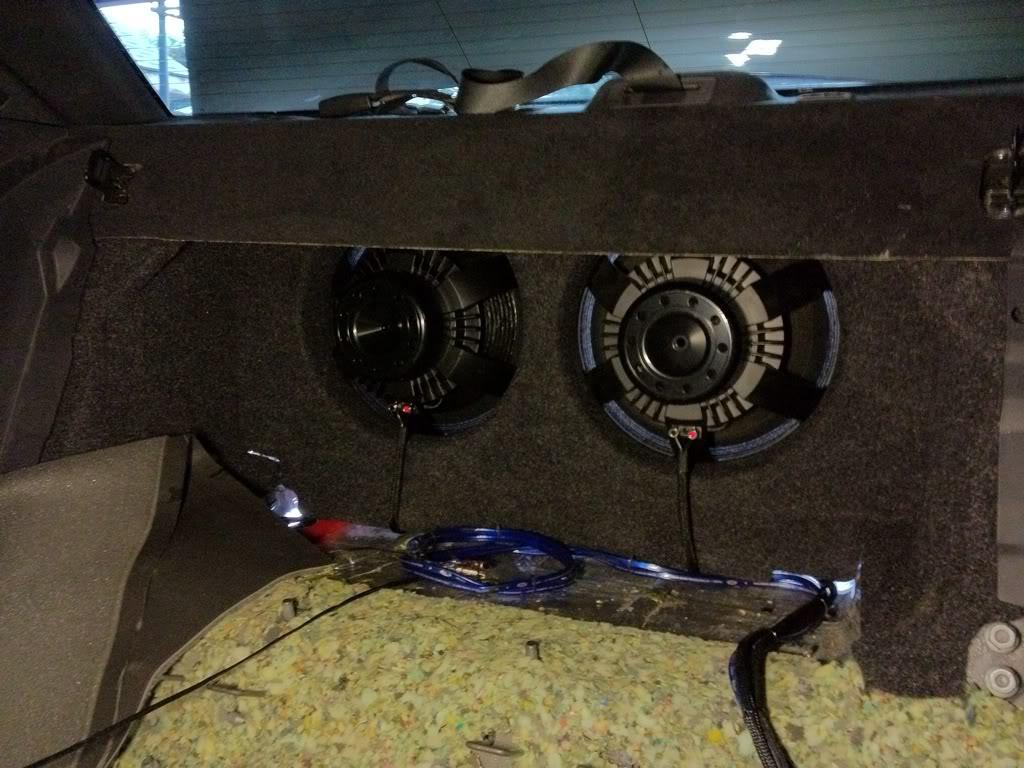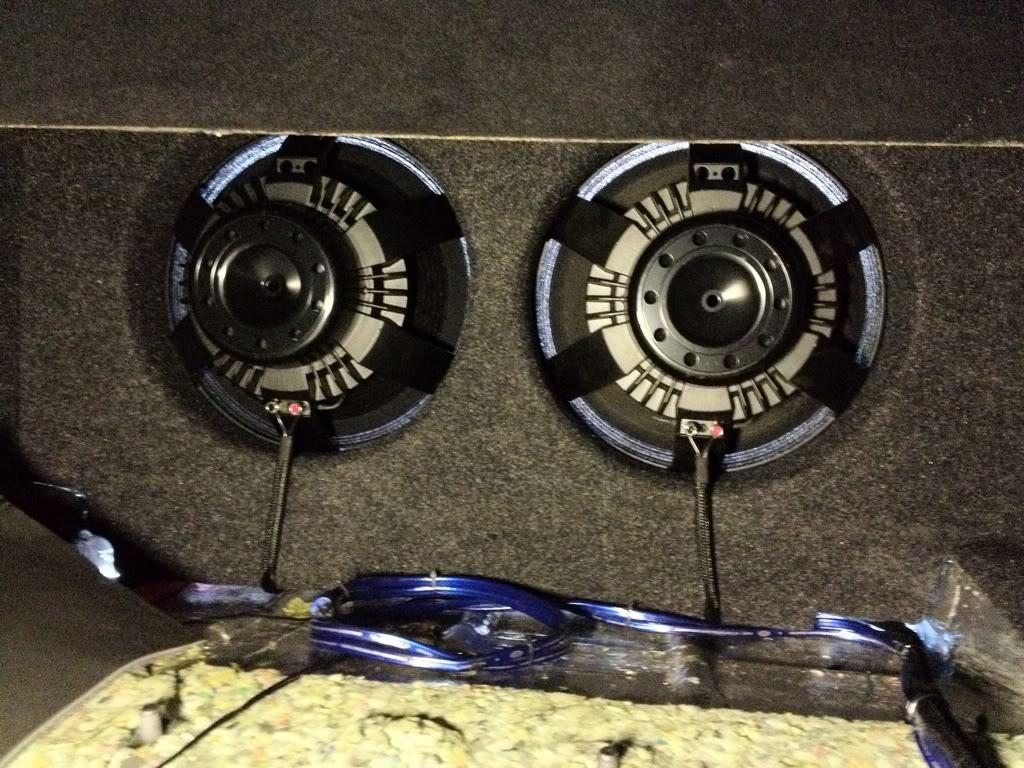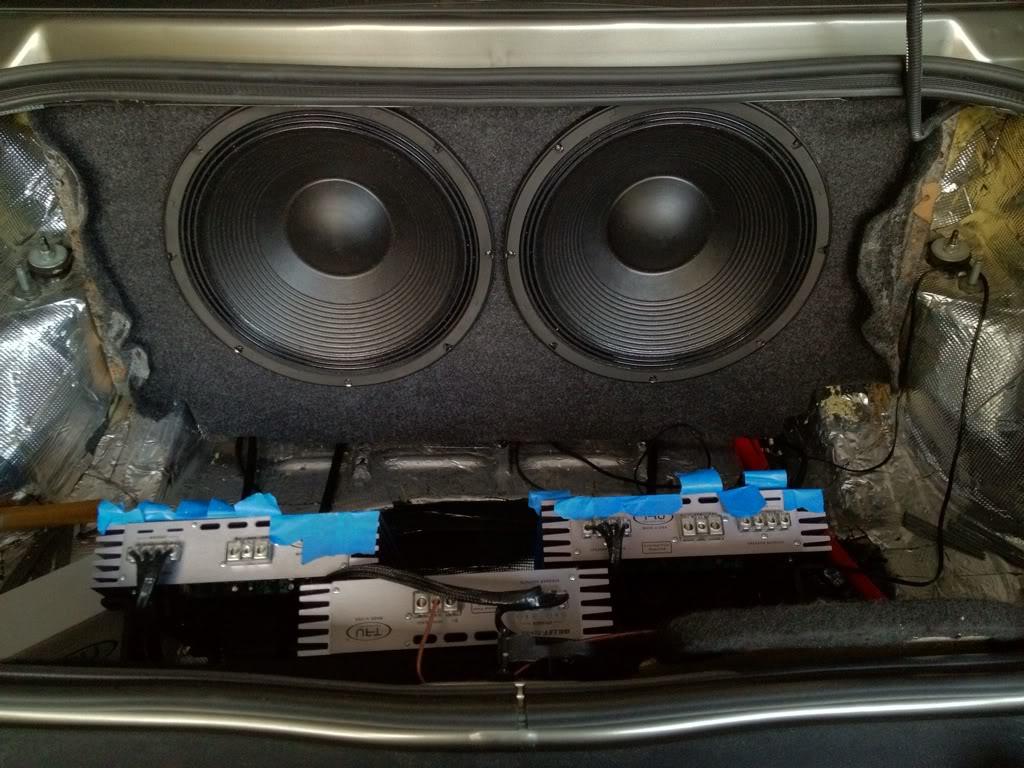 1-23-2013
Bumping this back up since Im back in the garage working again. Picked up a Milbert amp to run my horns and an Arc Audio PS8 processor. Everything else is pretty much the same except that Im using some different, lighter materials this year. Ill get some pics up soon.
6-28-2013
A lot has changed since my last post; the biggest change is that I've hired an installer to complete the job. Some of you may know him if you been into car audio long enough. David "Fishman" Rivera. Here are some pics of the progress so far.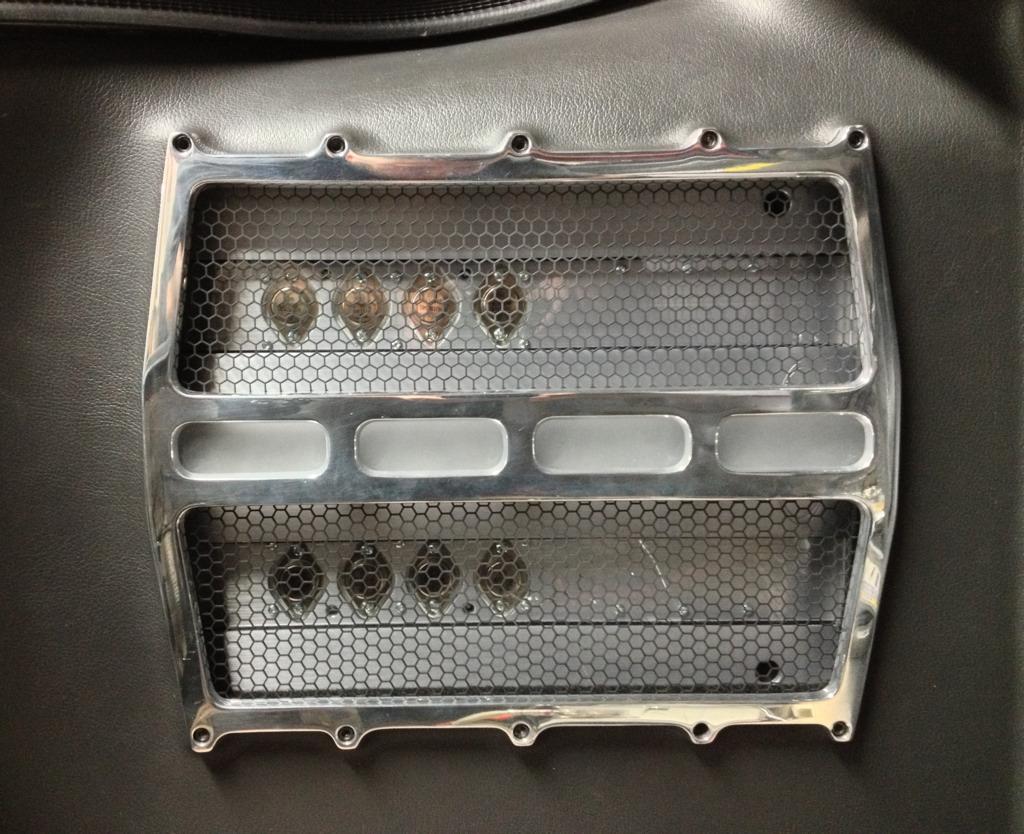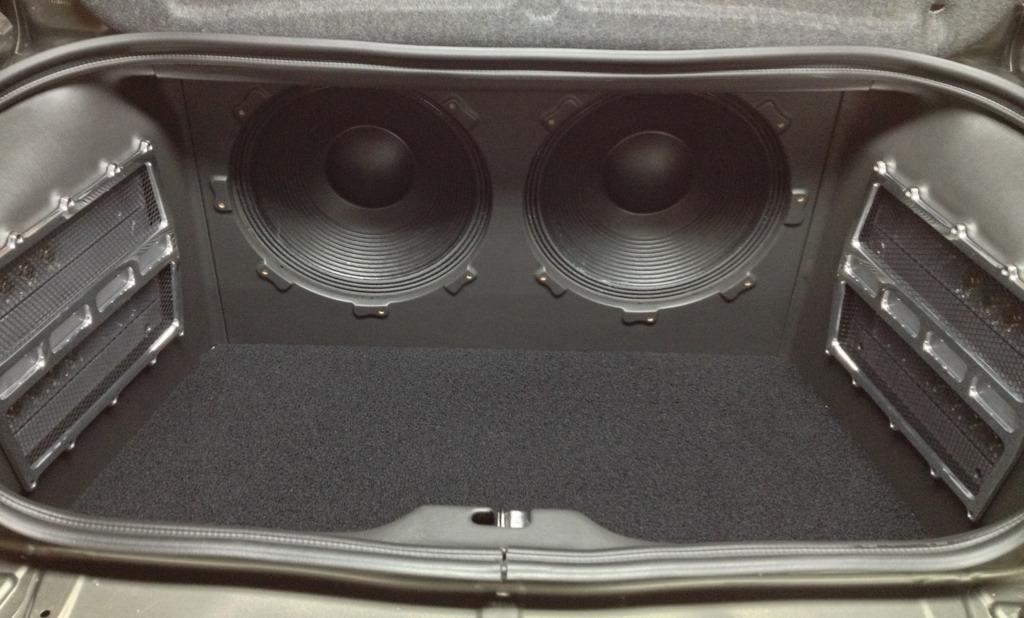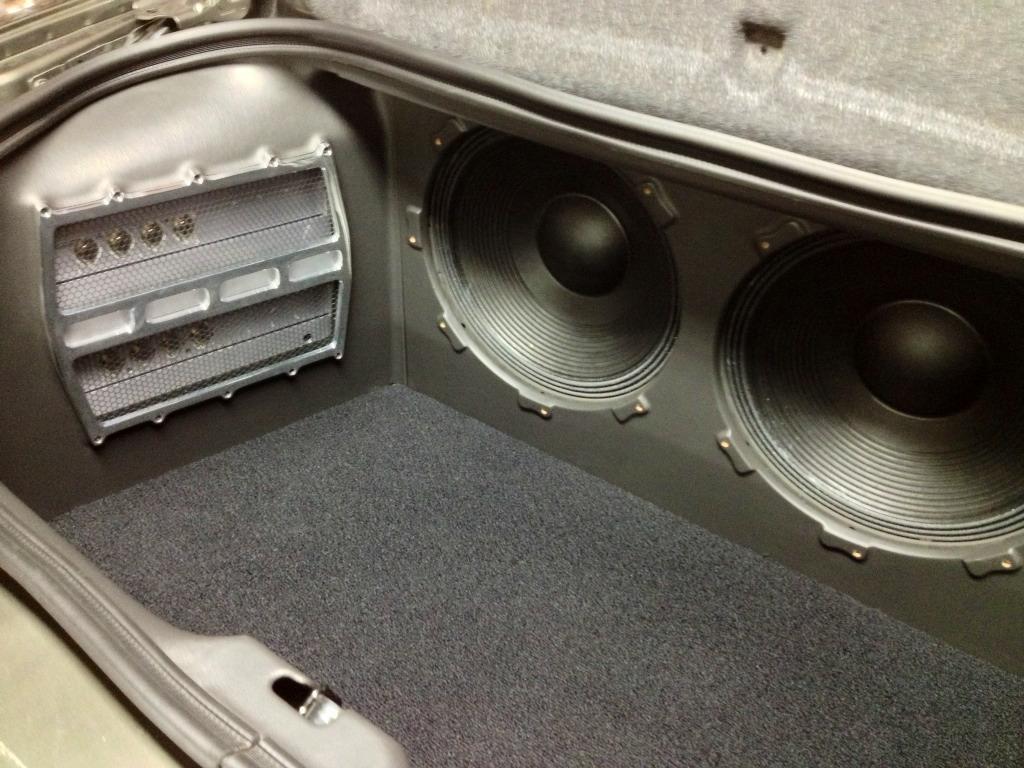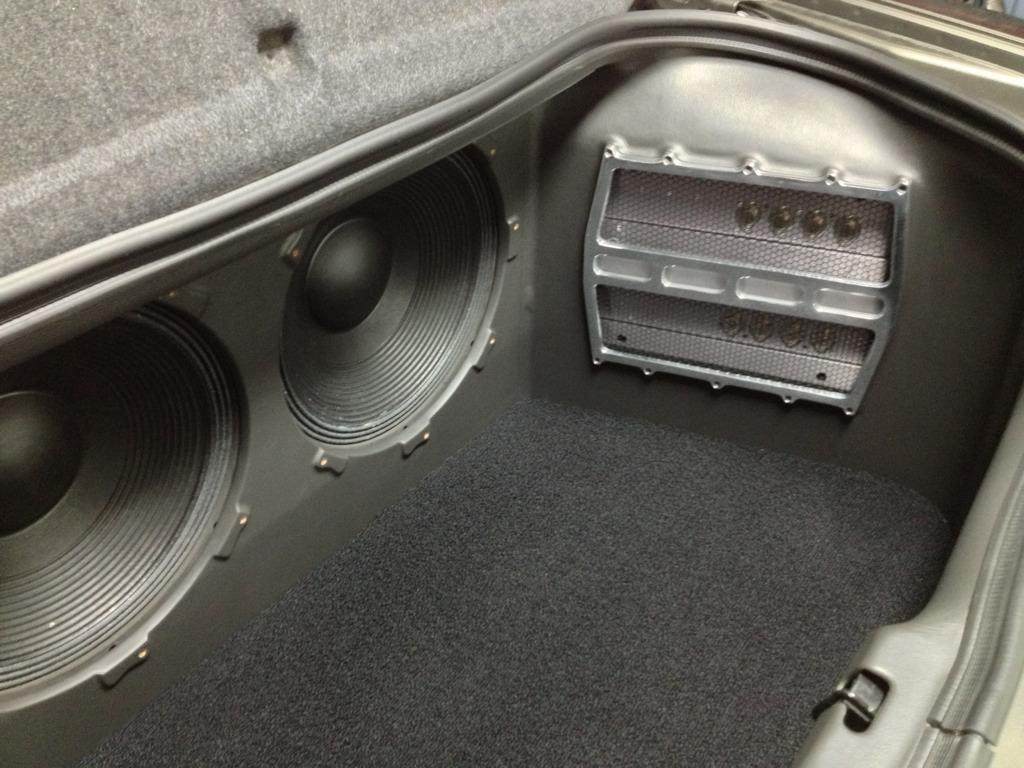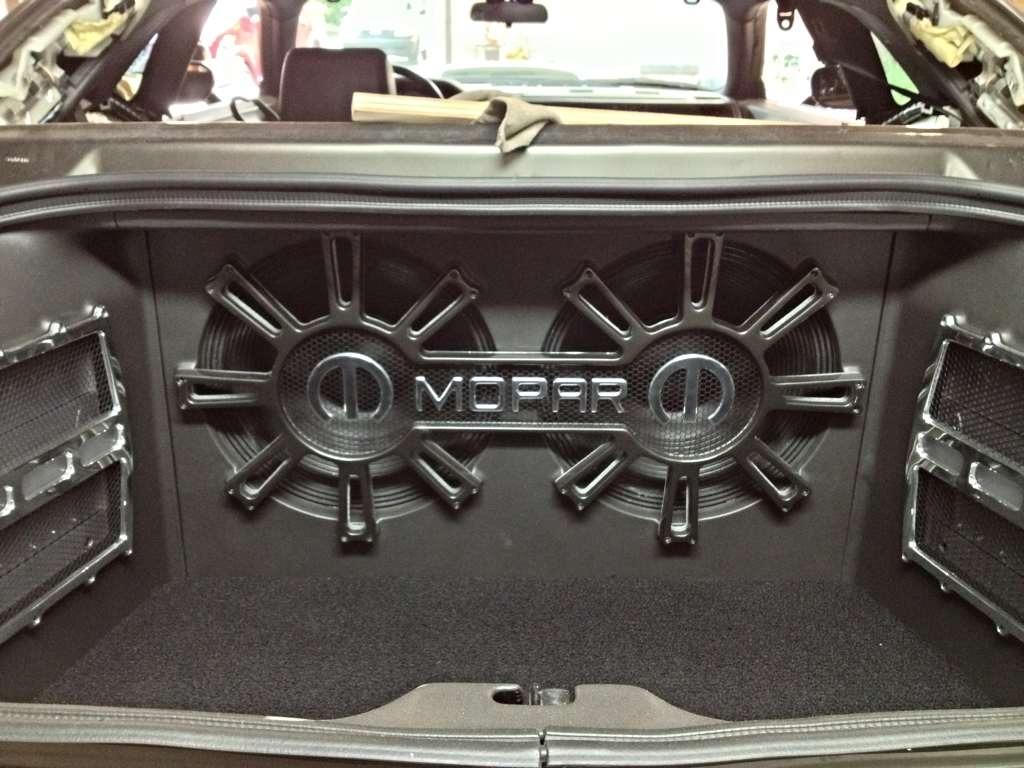 7-7-2013
Pics from today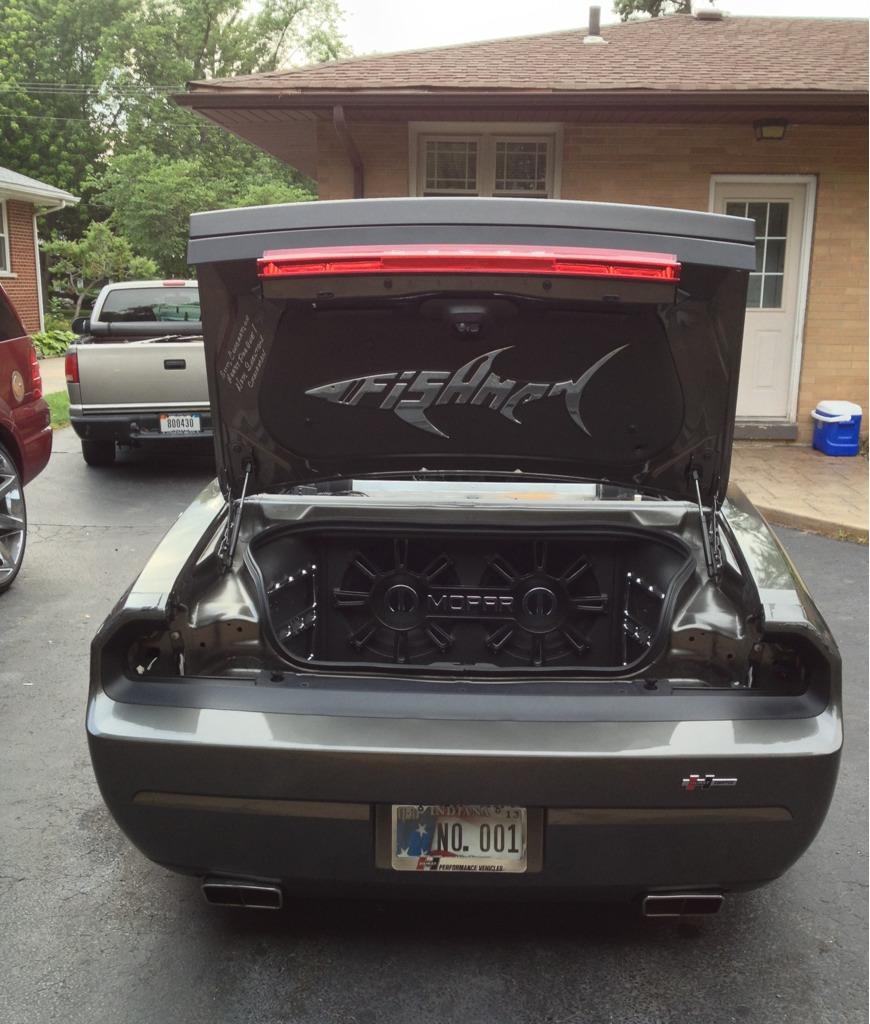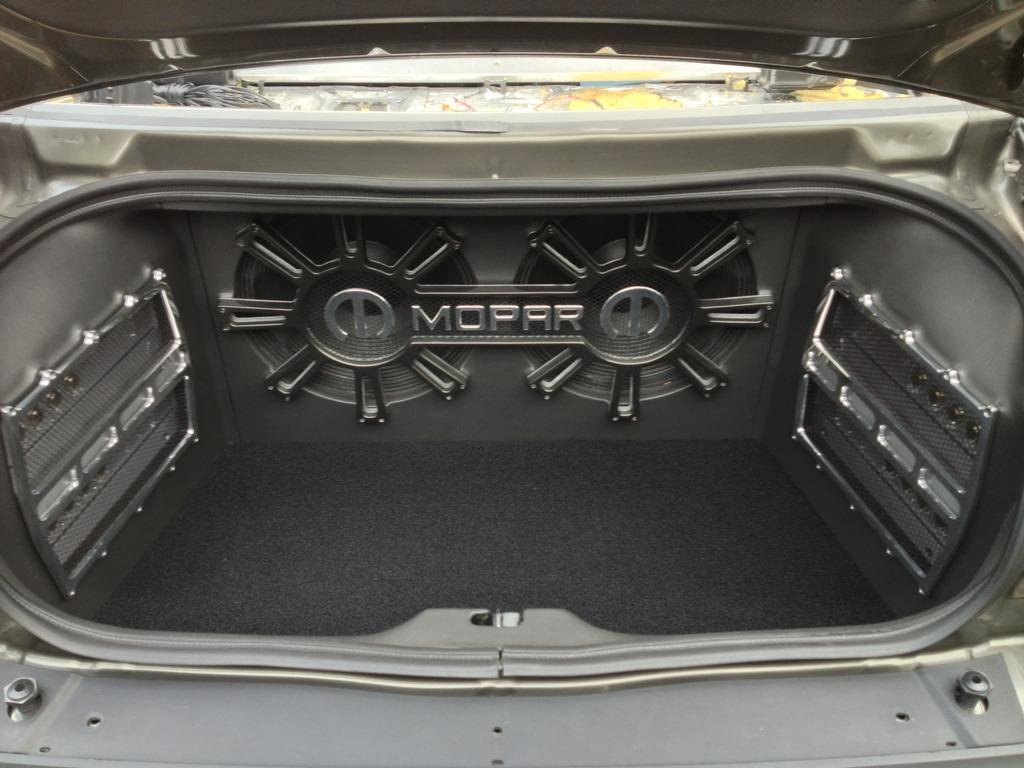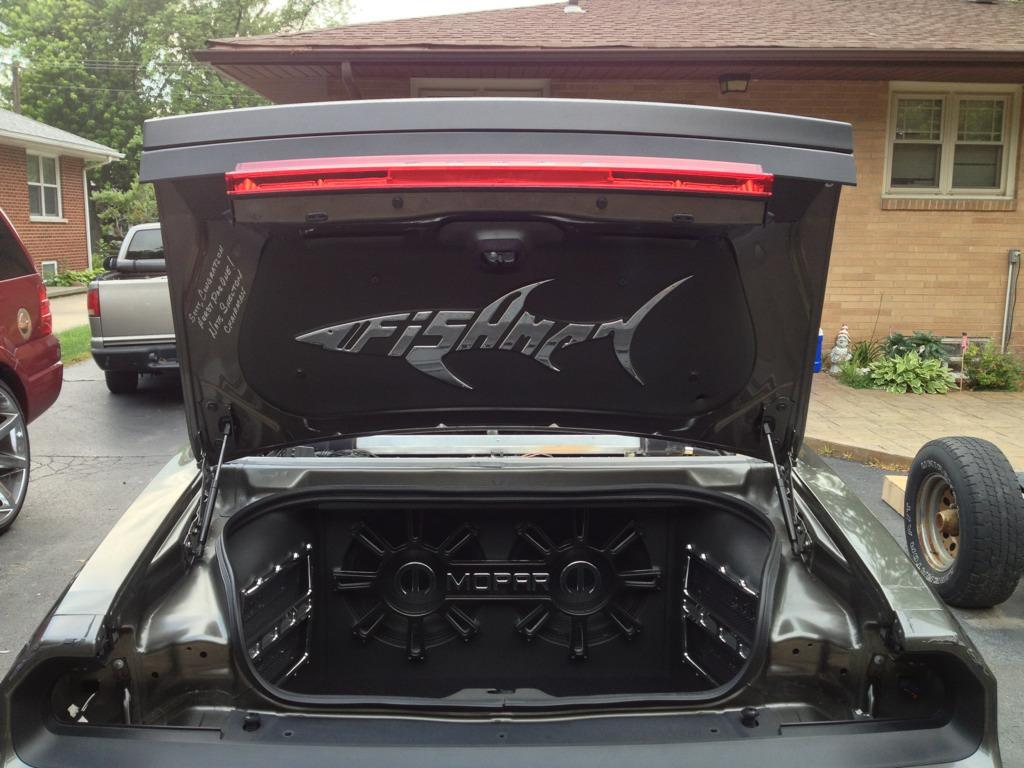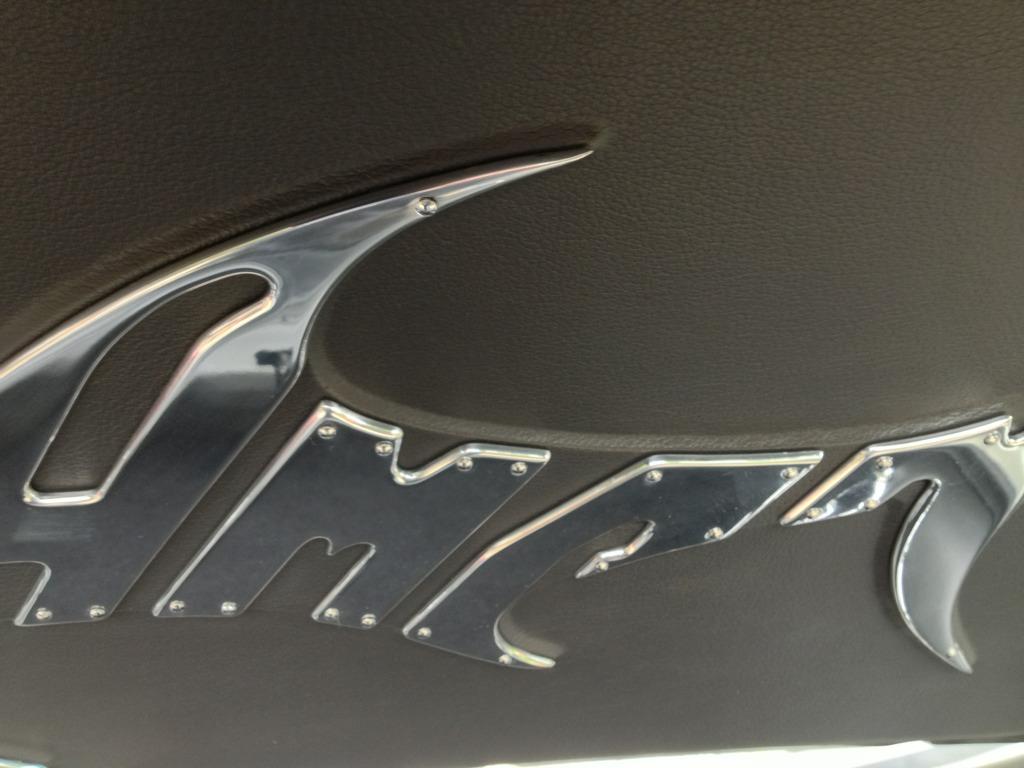 12-22-2013
I can't believe how long it's been since I started this post... Anyway work is back to normal and I'm starting to get my life back in order and do a few things I enjoy. Garage Therapy is so great!
Started working on the rear deck yesterday here's a few pics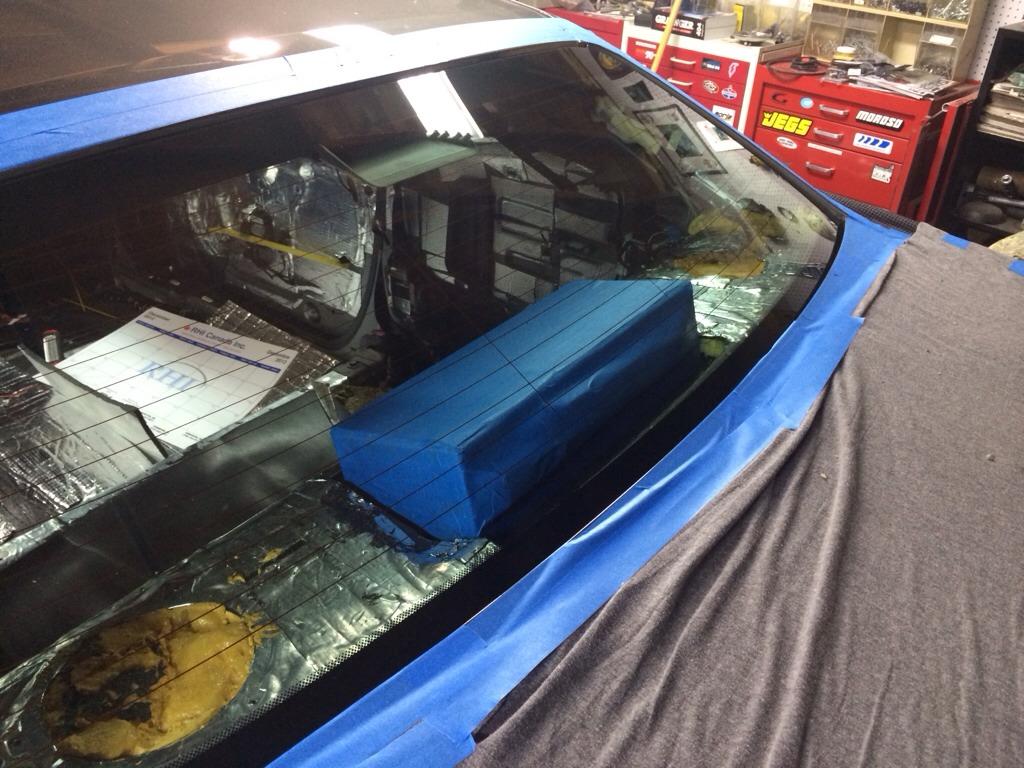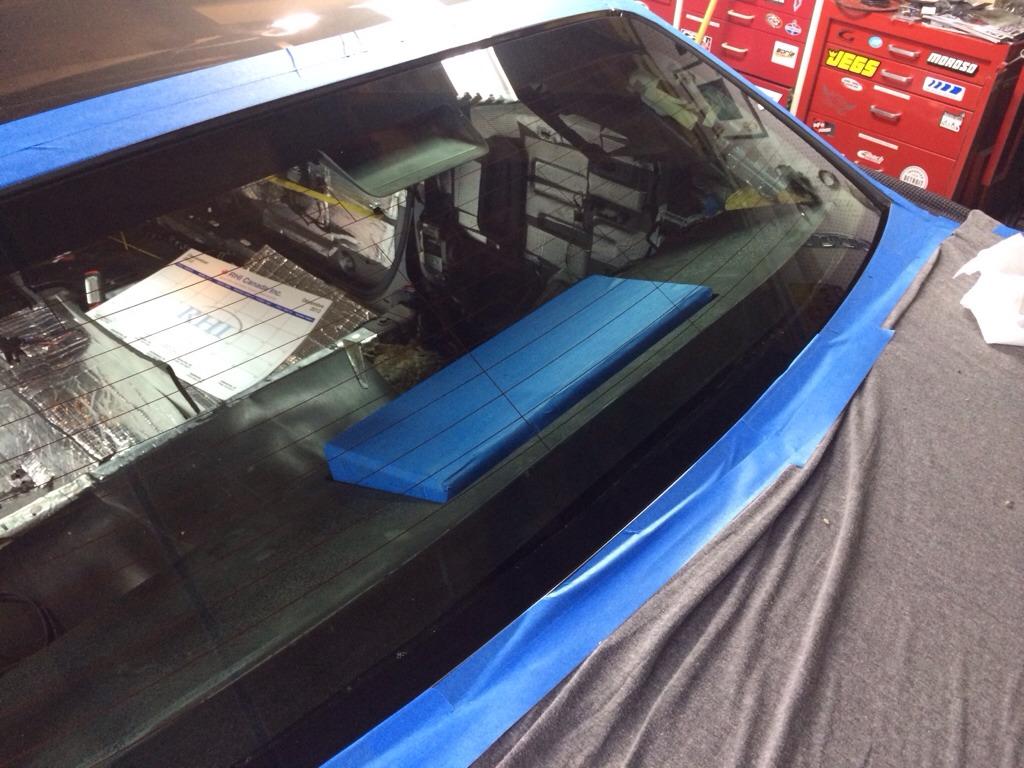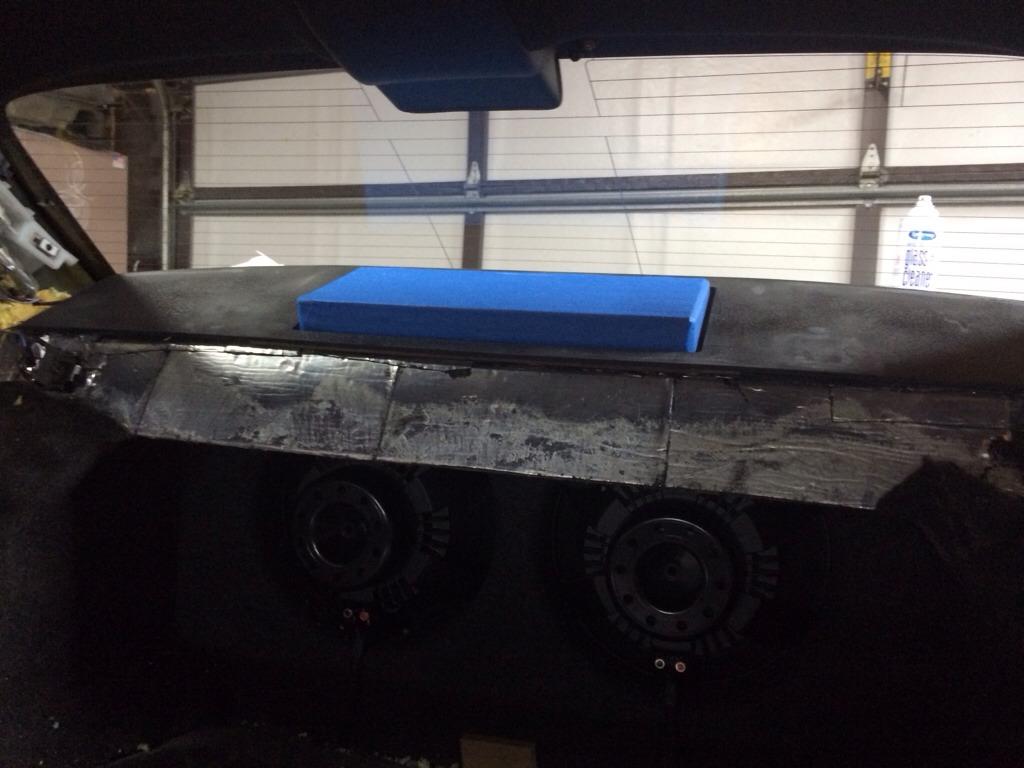 I installed the amp in the rear deck because wanna be able to see the tubes glow.