1970 Charger Pro-Tour Build - aka "Punishment" by verticalflight
By diyauto
You must be logged in to rate content!
1970 Charger Pro-Tour Build - aka "Punishment"
Compliments of verticalflight @ http://www.lateral-g.net
1-28-2012
I am building a 1970 Charger, fully modernized, from the ground-up. The name of the car is "Punishment."

The work is being done by Dave Salvaggio, in Milwaukee: http://www.salvaggioautodesign.com/

Dave also built the 1970 Challenger known as "Insidious." Pictures of that car are here:
http://www.amcarguide.com/custom/cle...ge-challenger/

I'll post pics here as the car gets built.
Here are the designs for the car, rendering by Sean Smith of http://www.seansmithdesigns.com/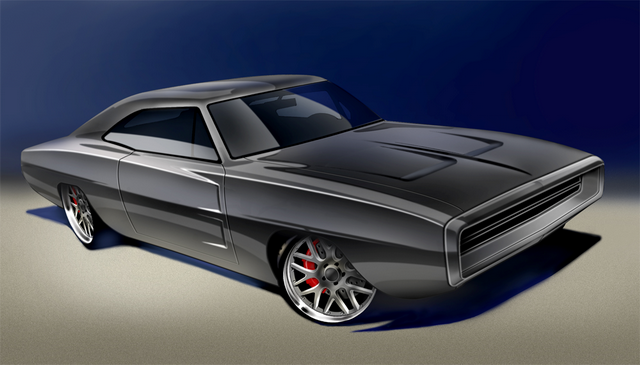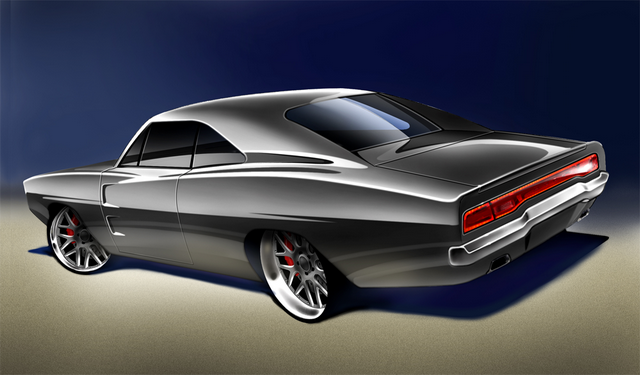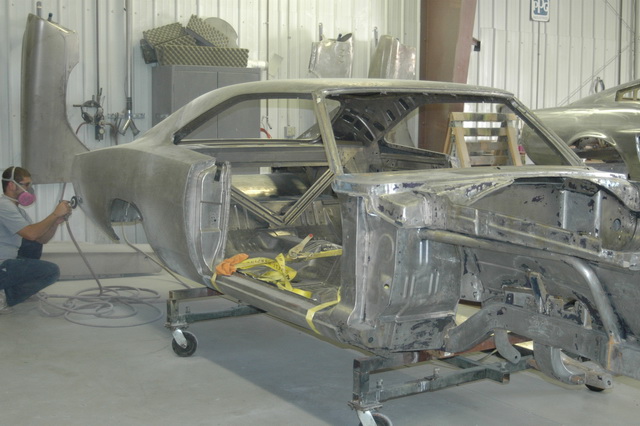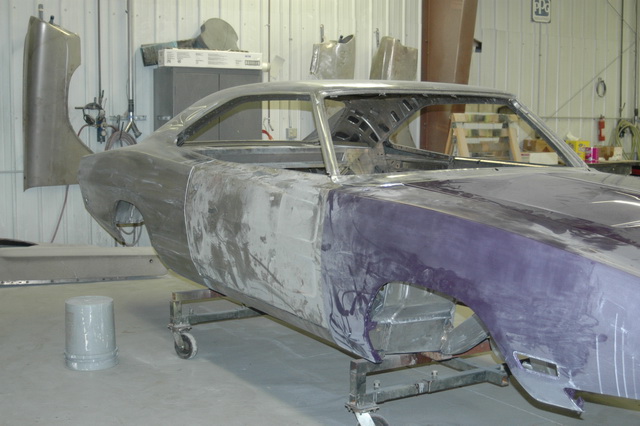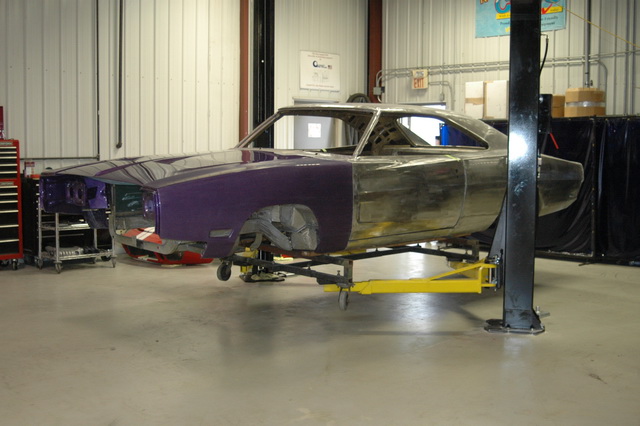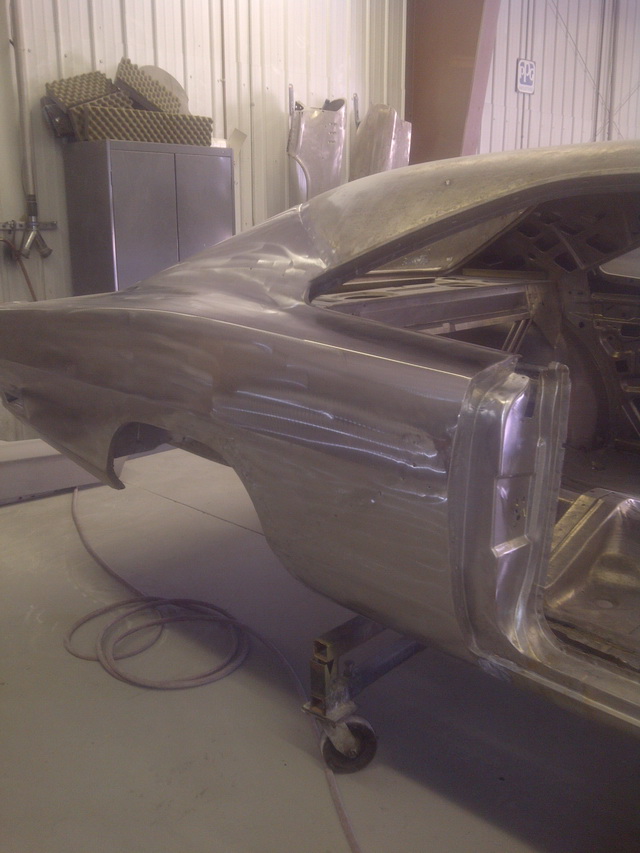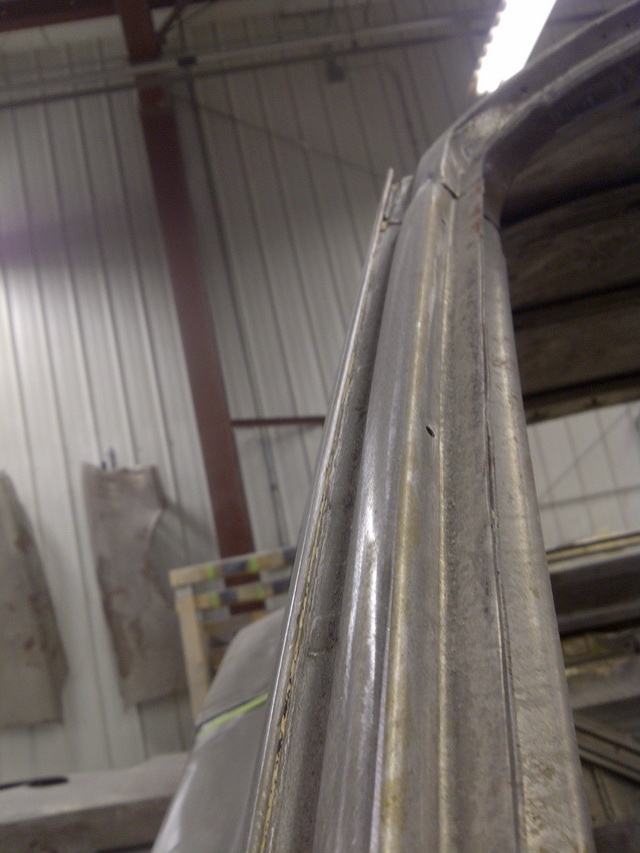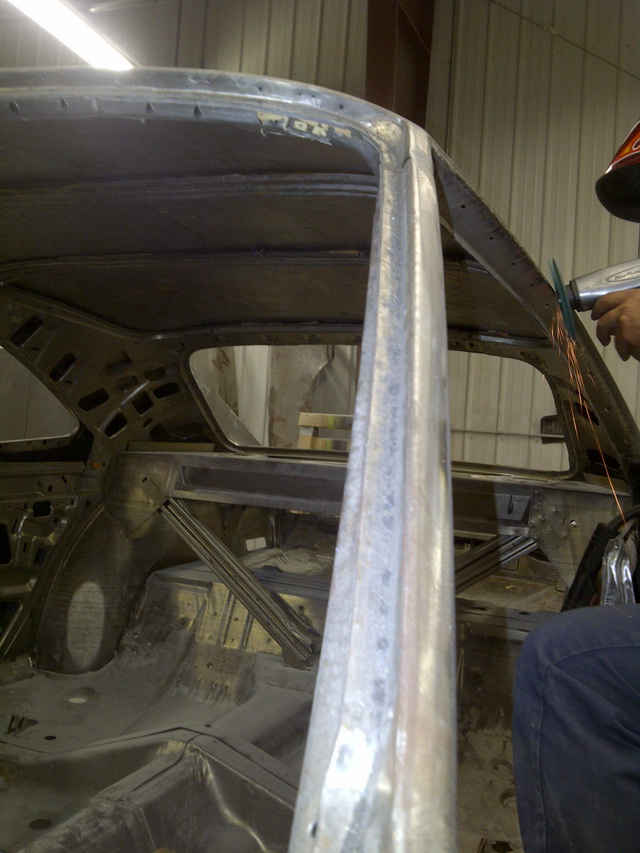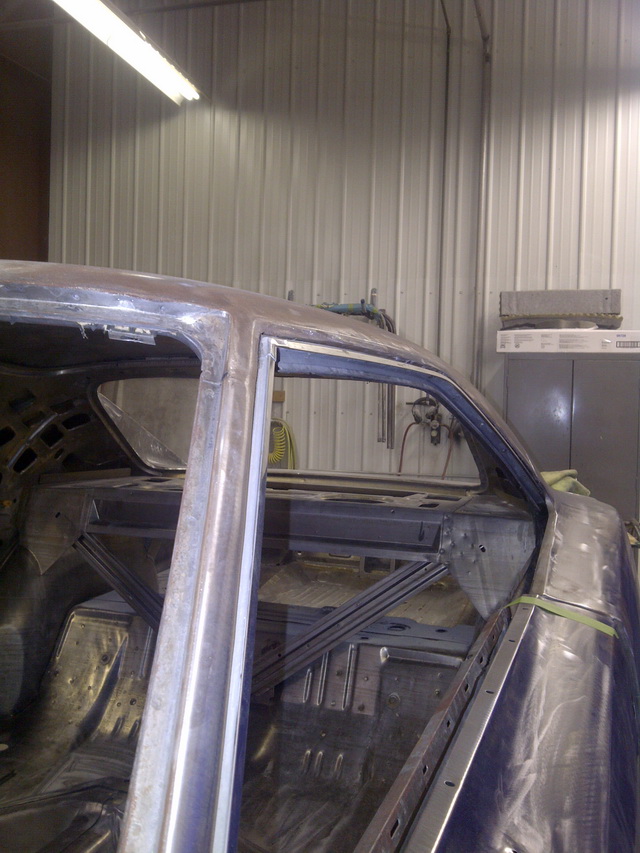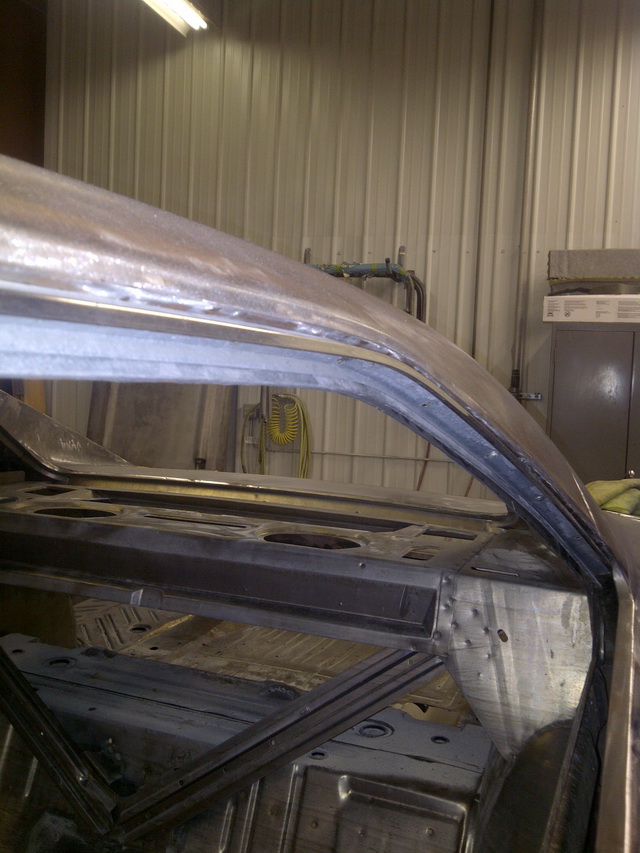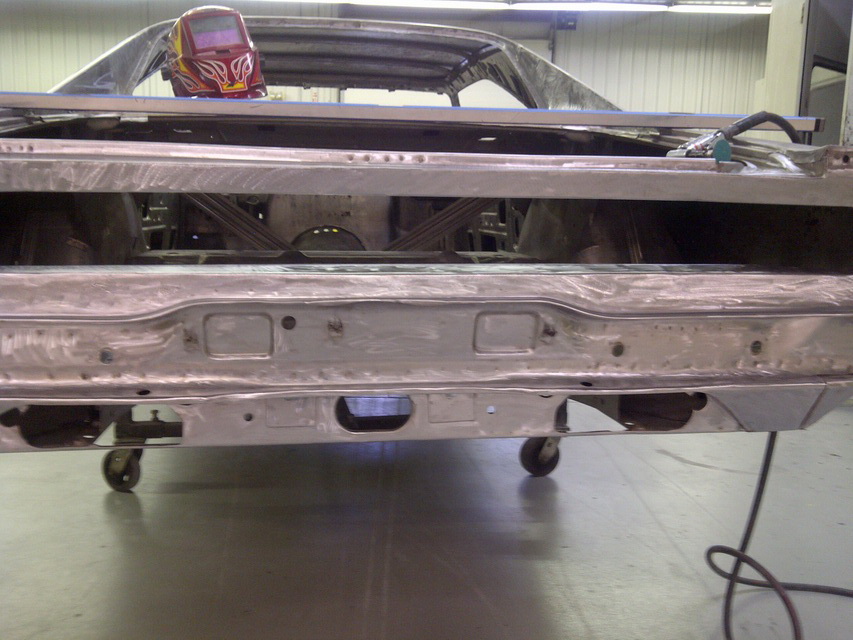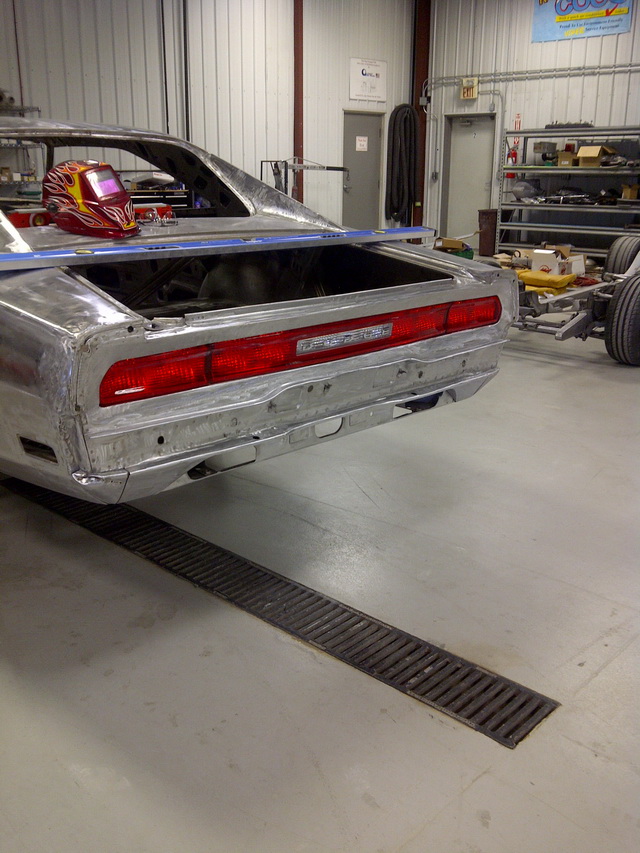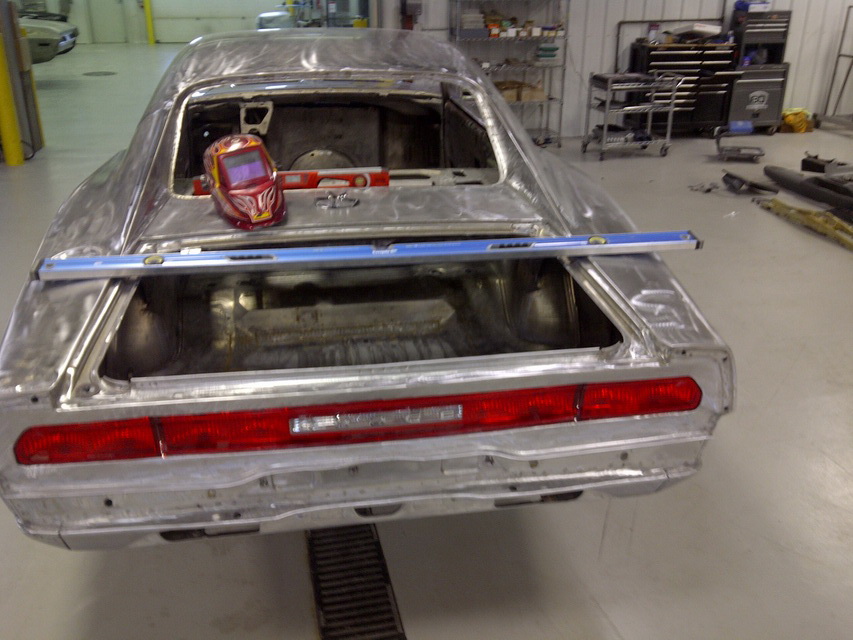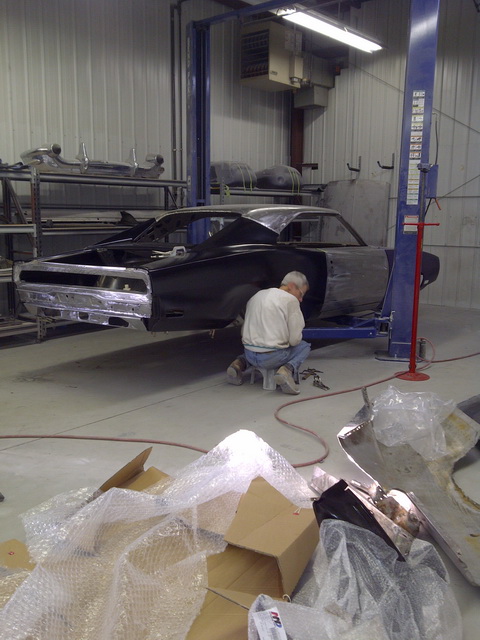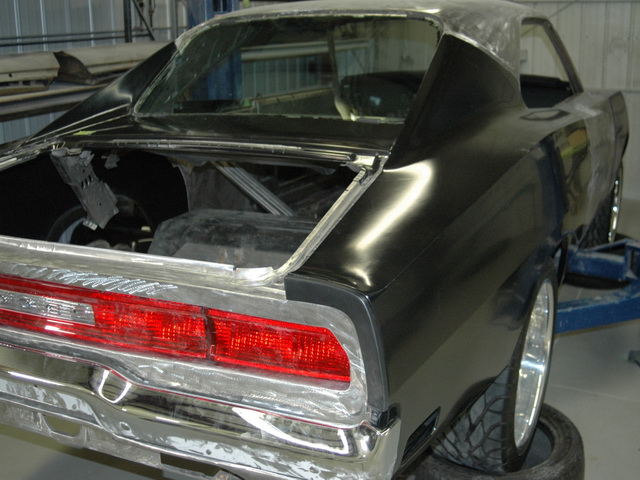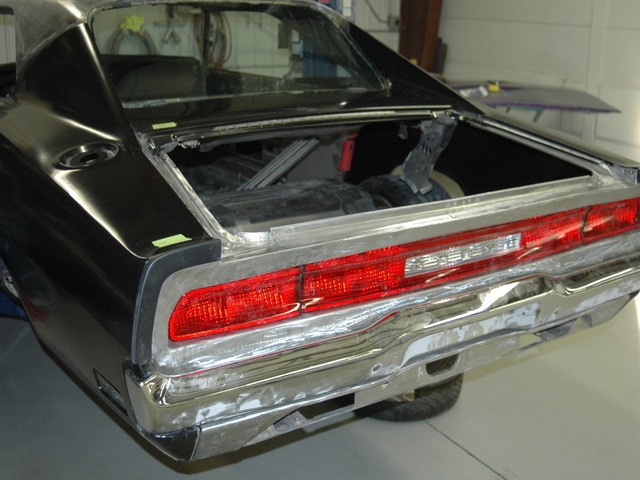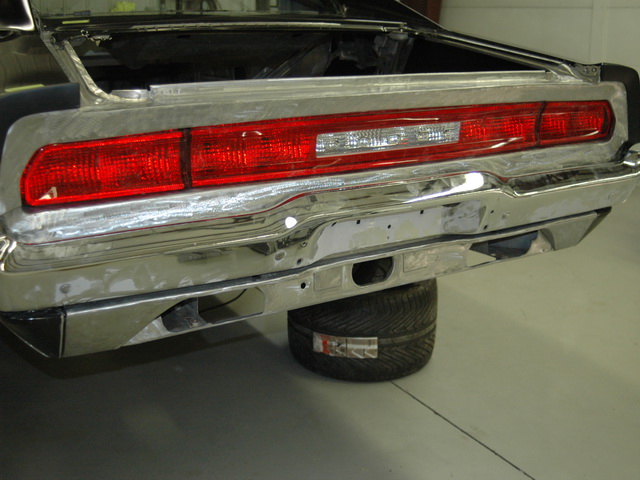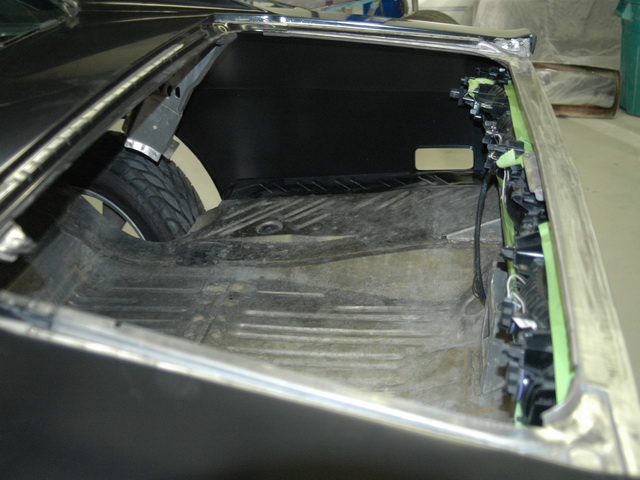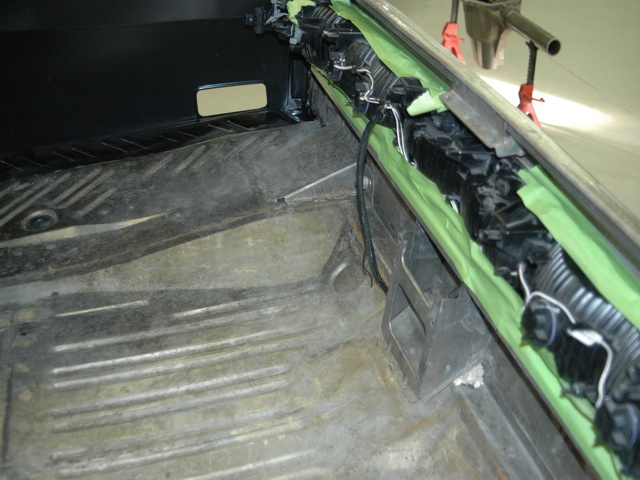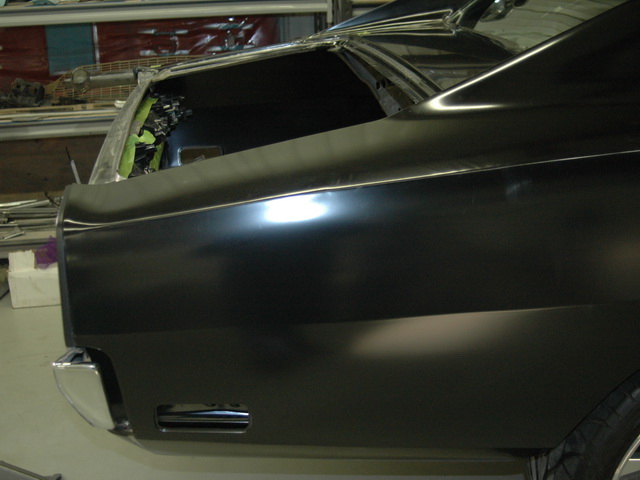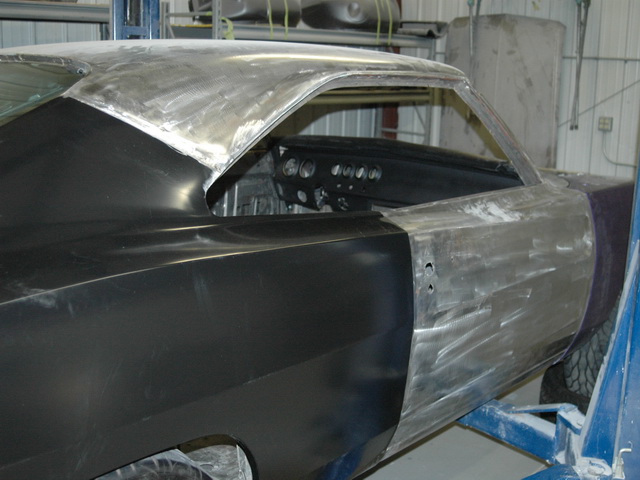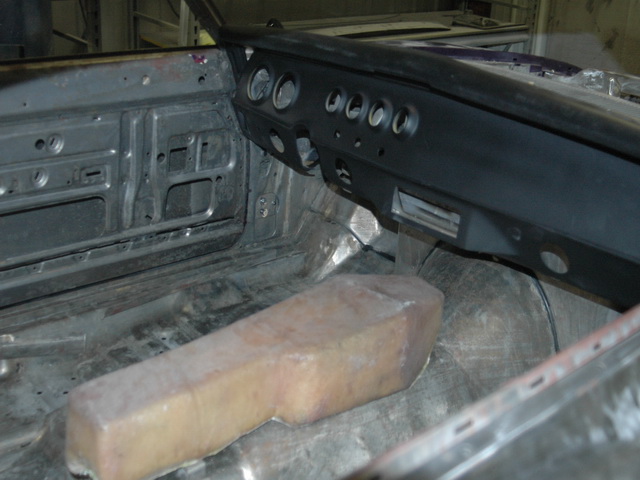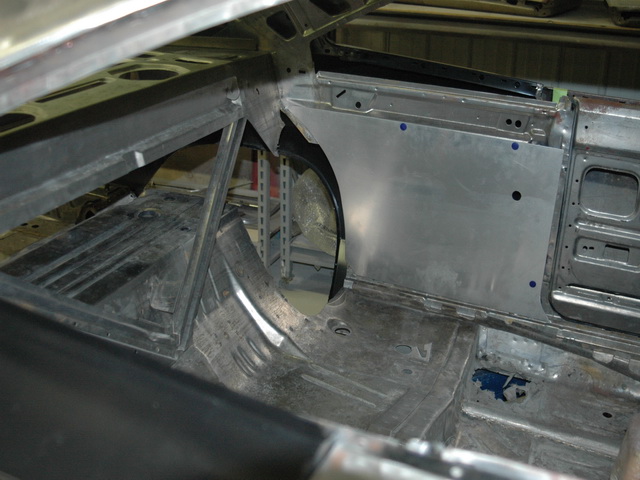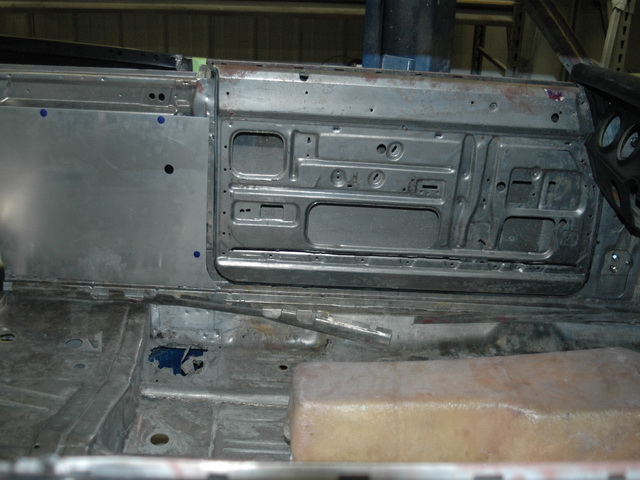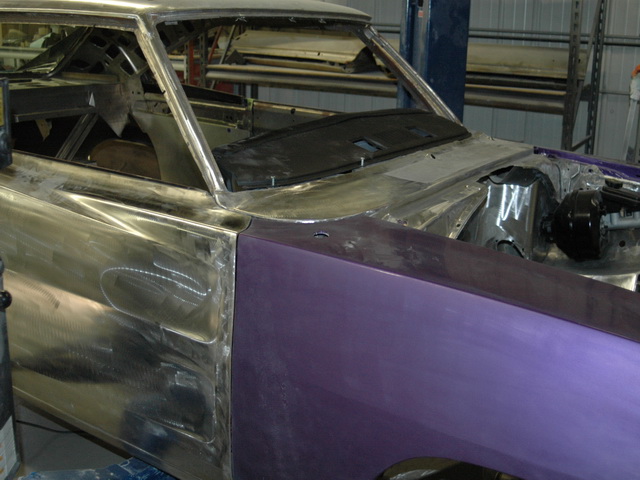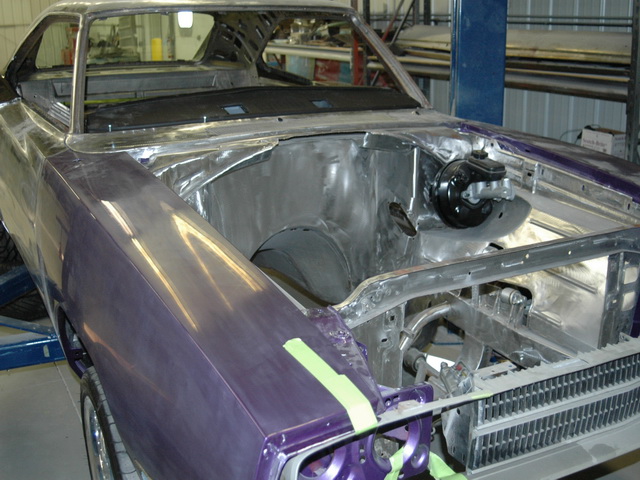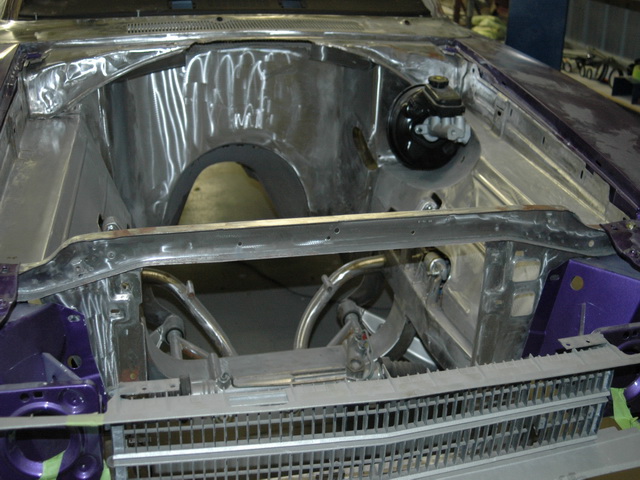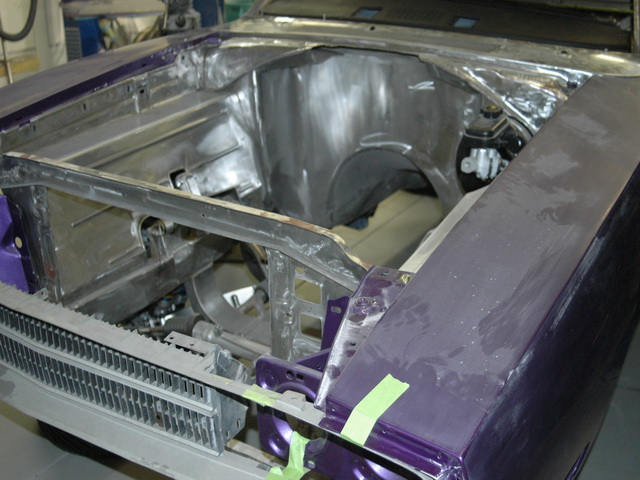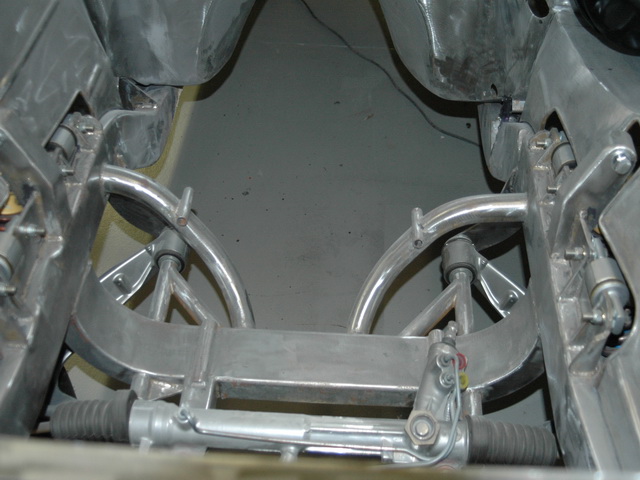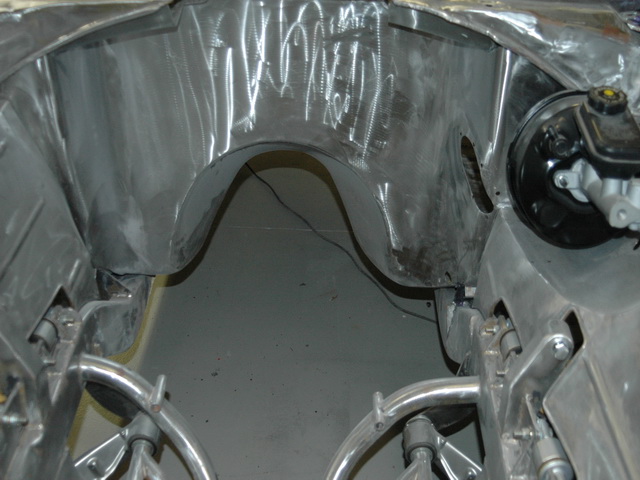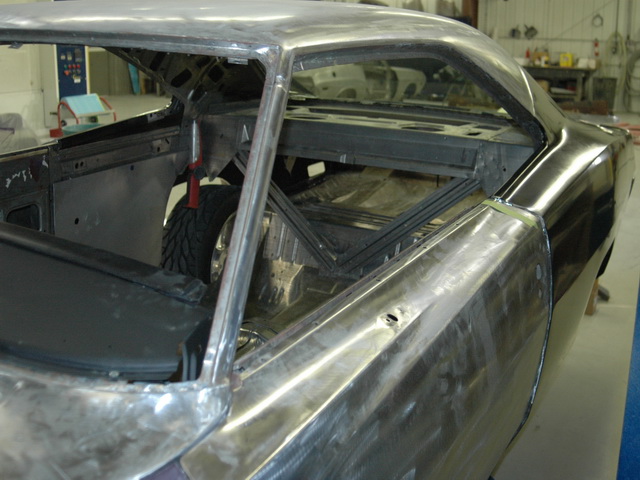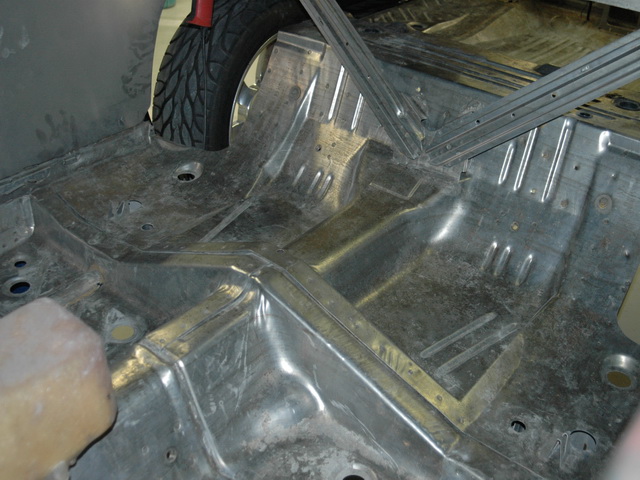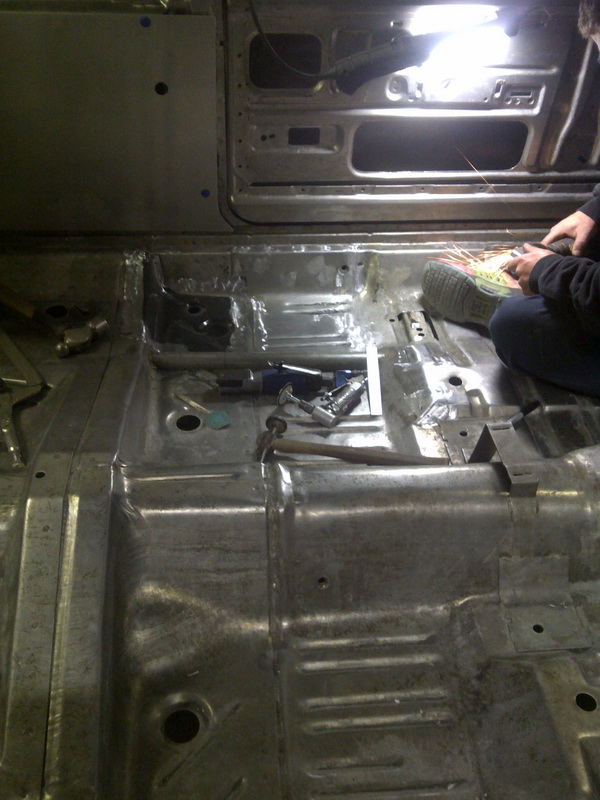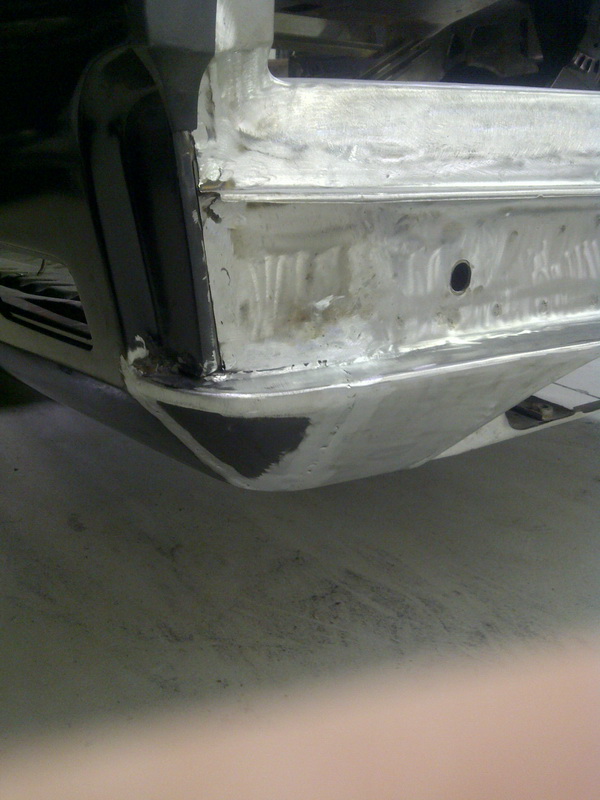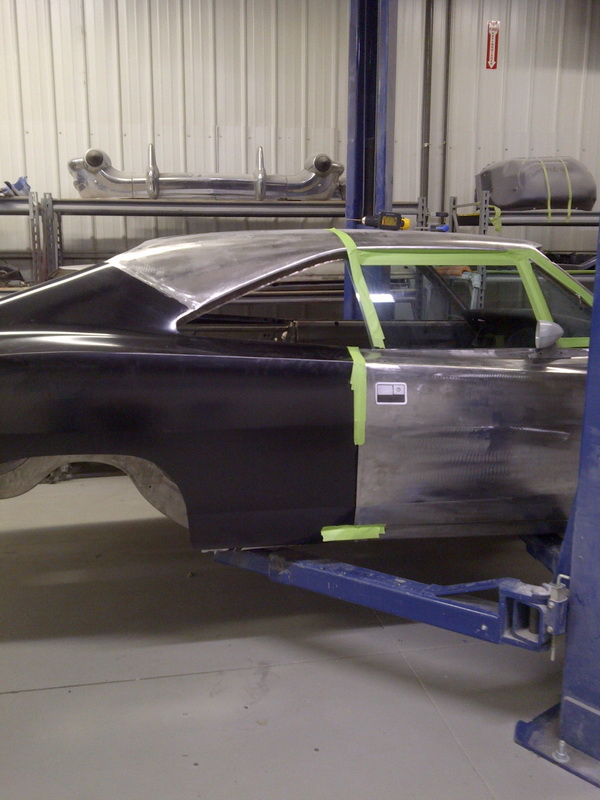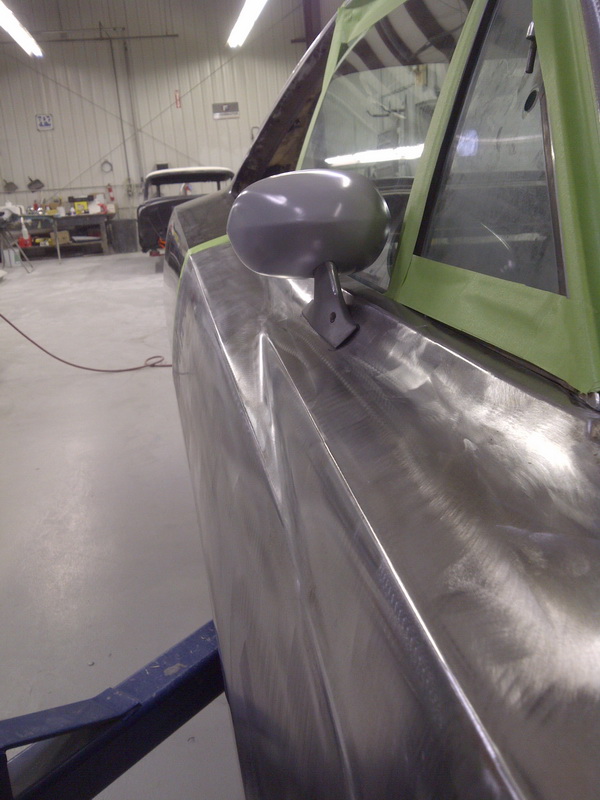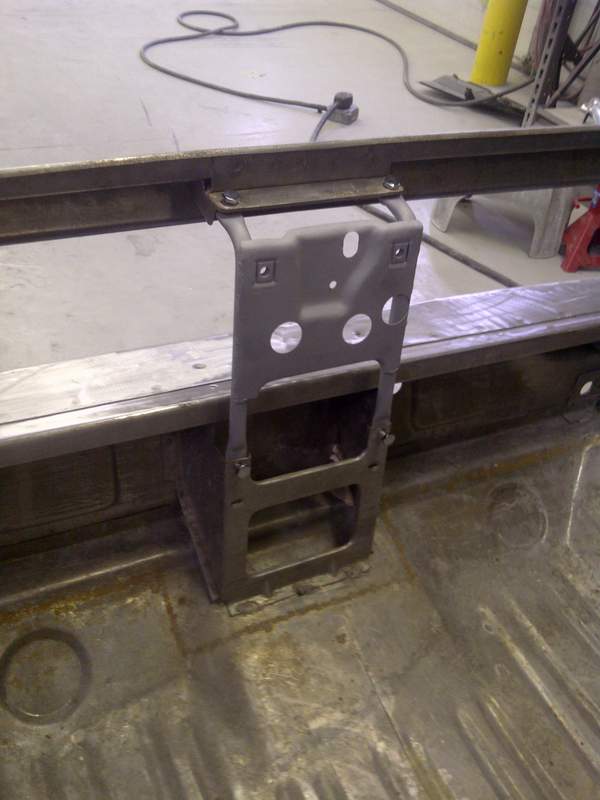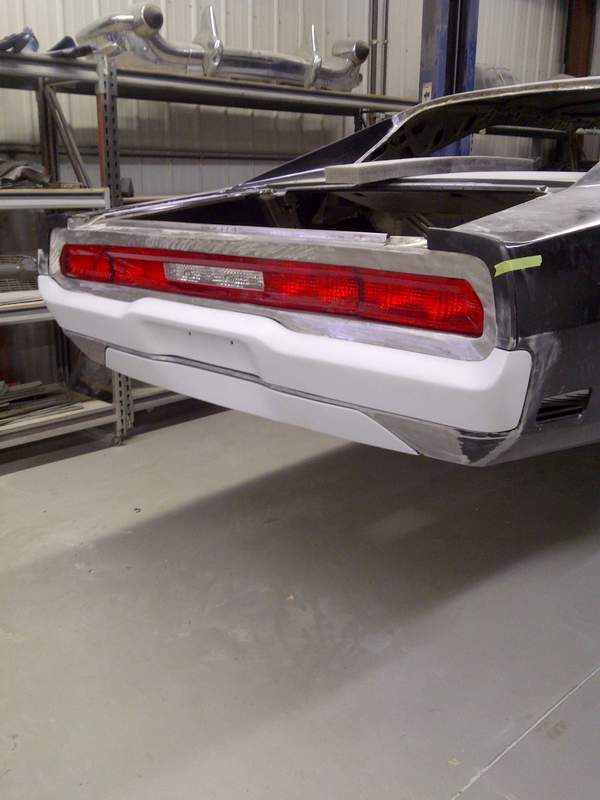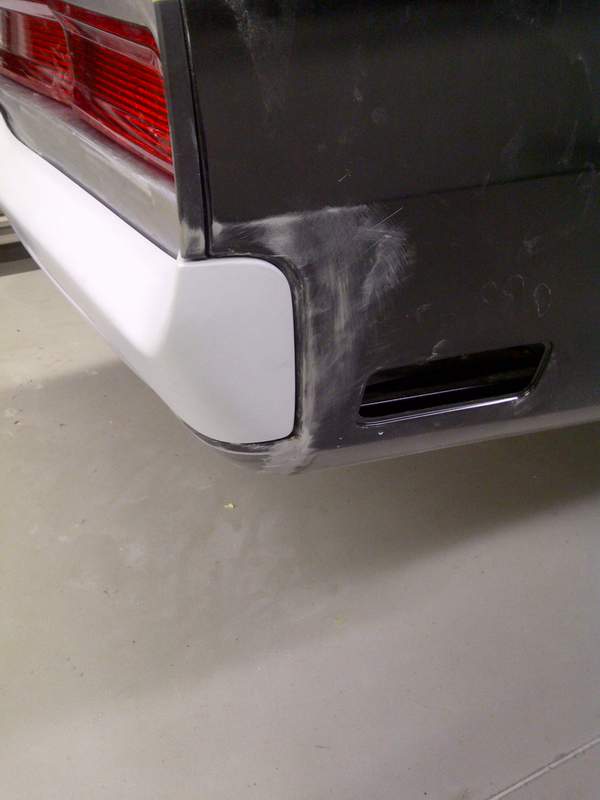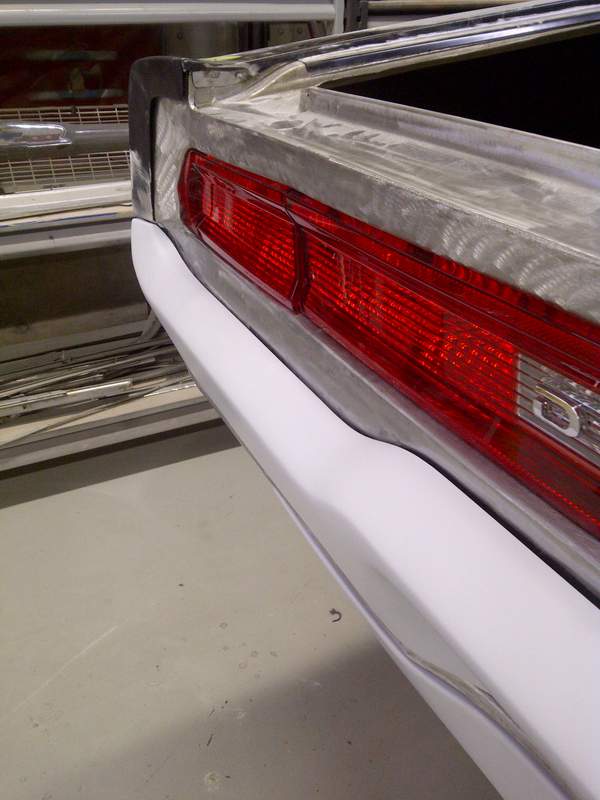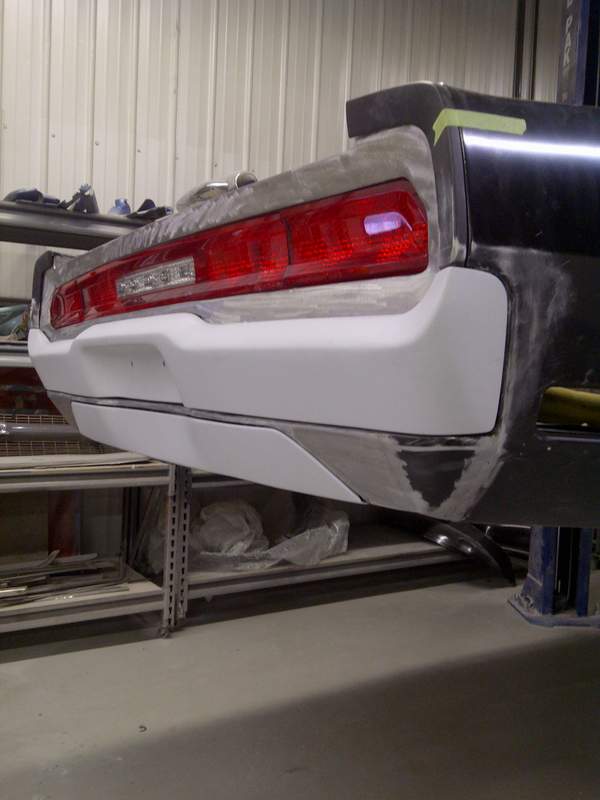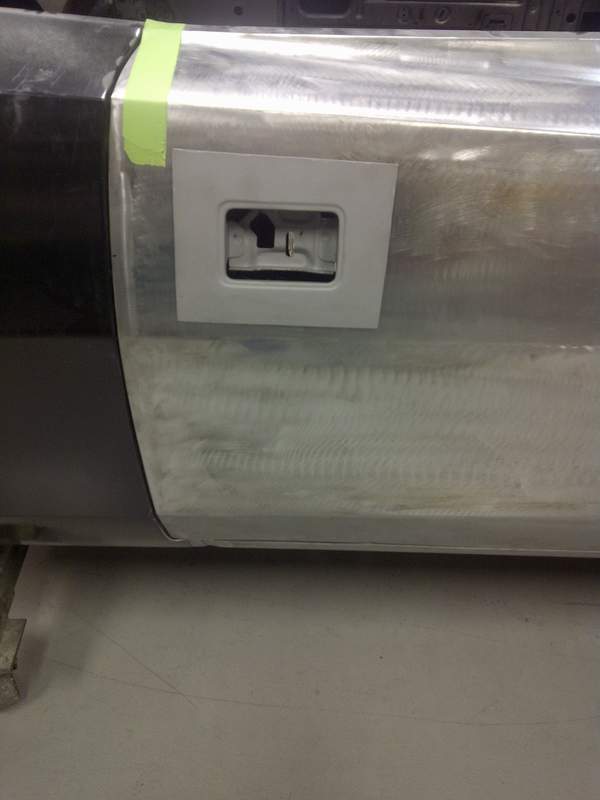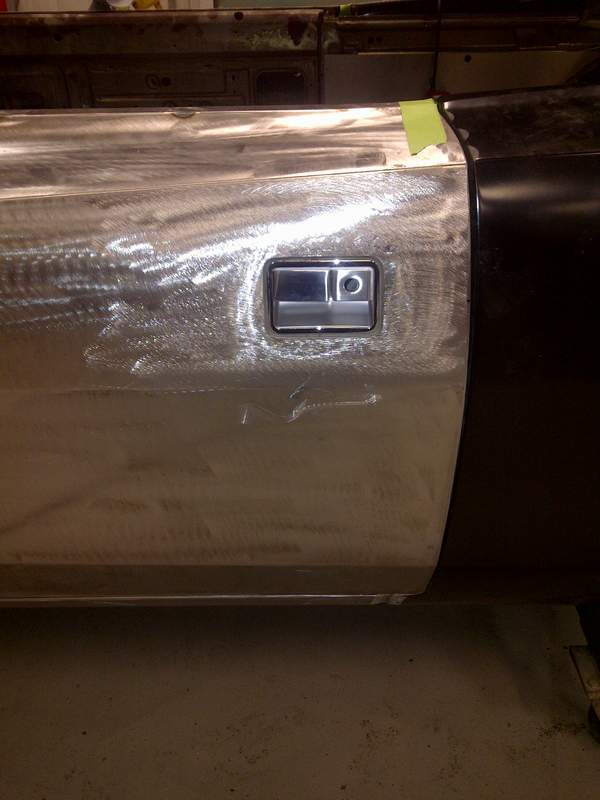 2-1-2012
Thanks for all the good words!

Getting started on suspension and interior soon. Had to order gauges now, here is the design (from ampcustomshop.com)

http://www.ampcustomshop.com/kit/8088



2-22-2012
Some updated pics...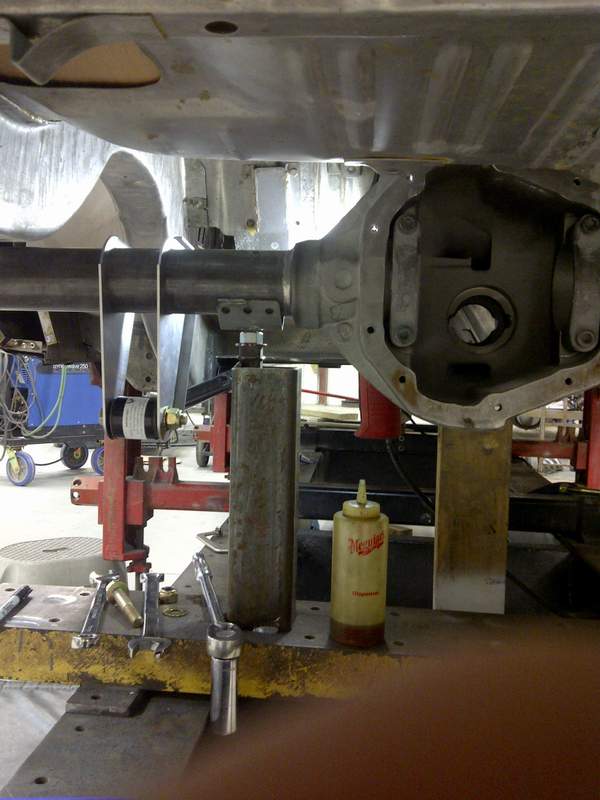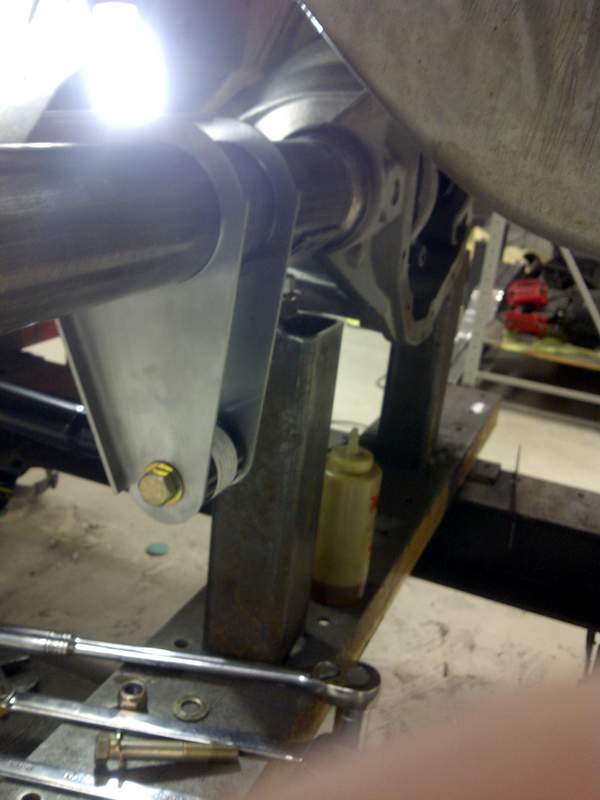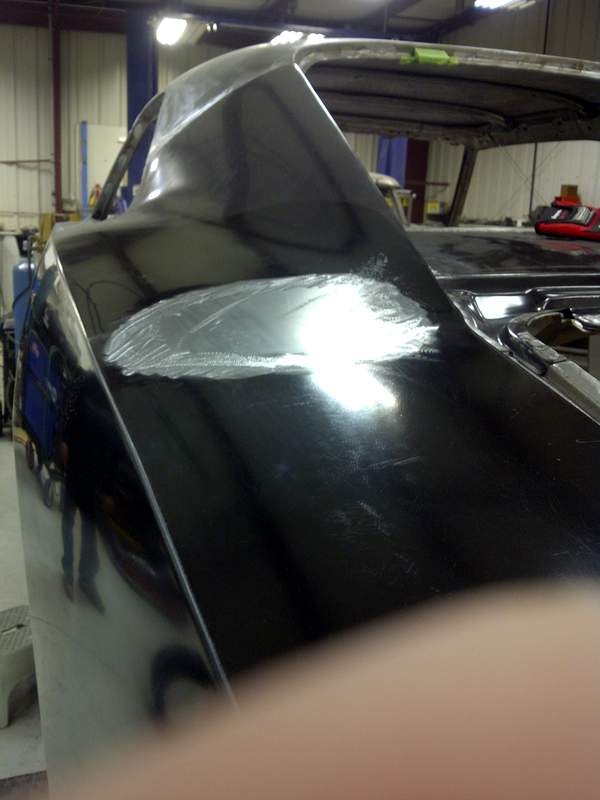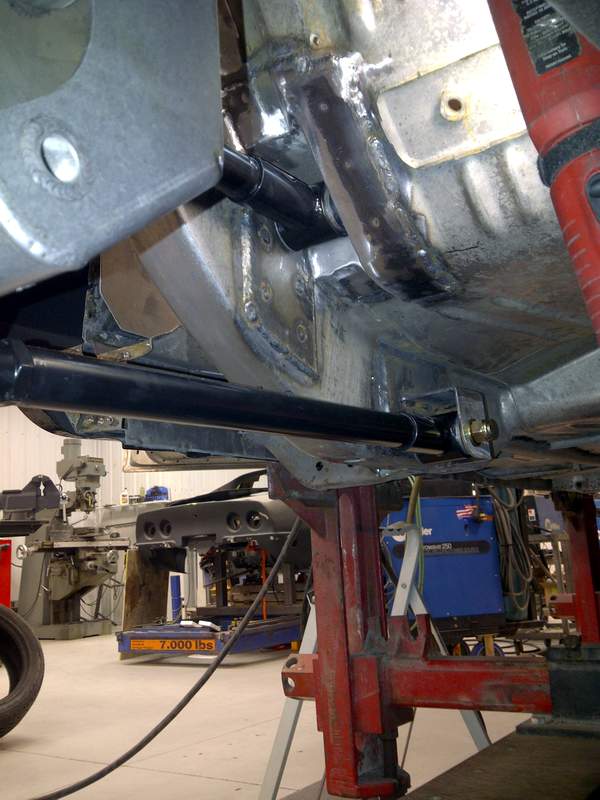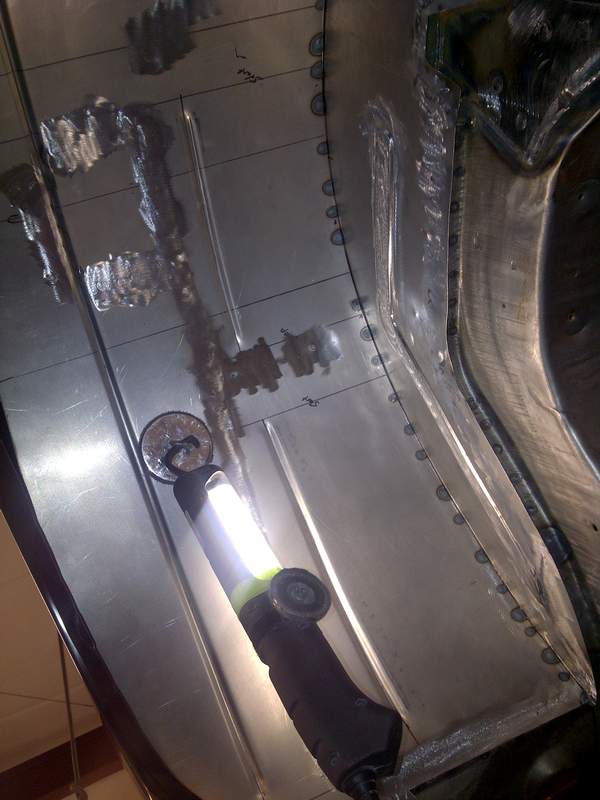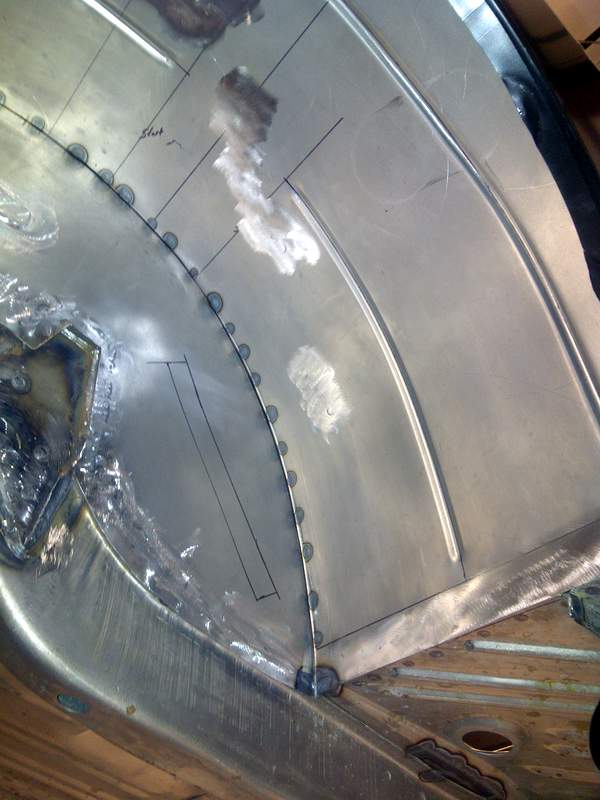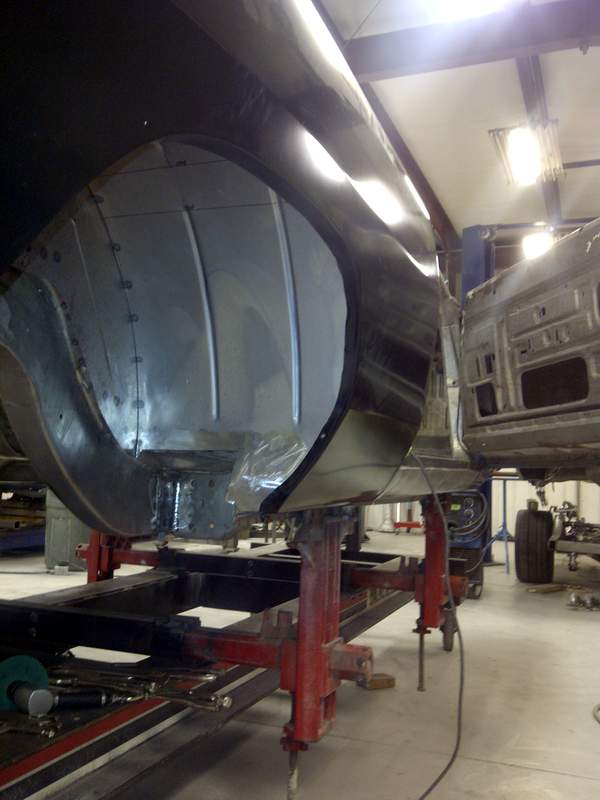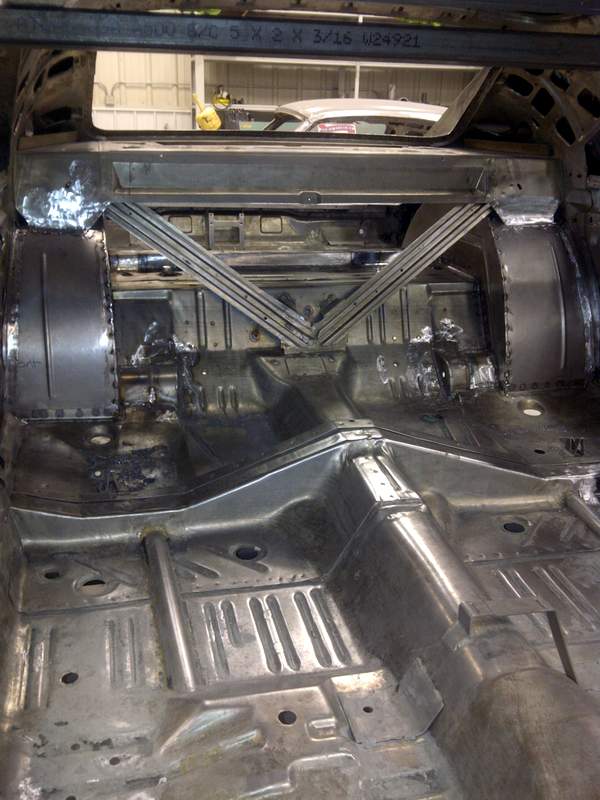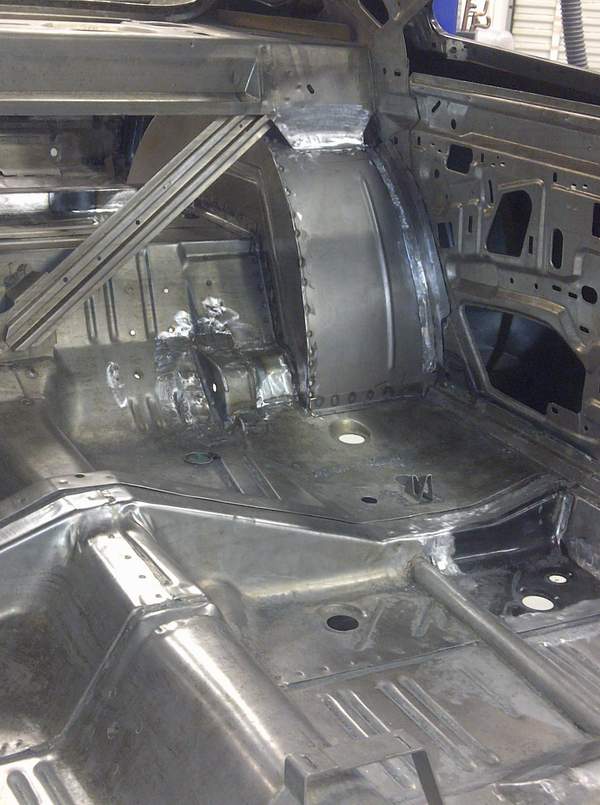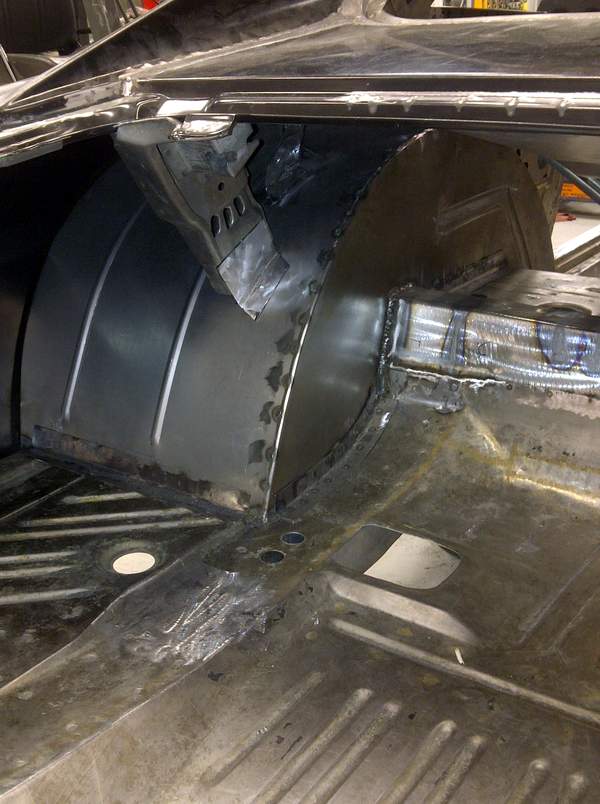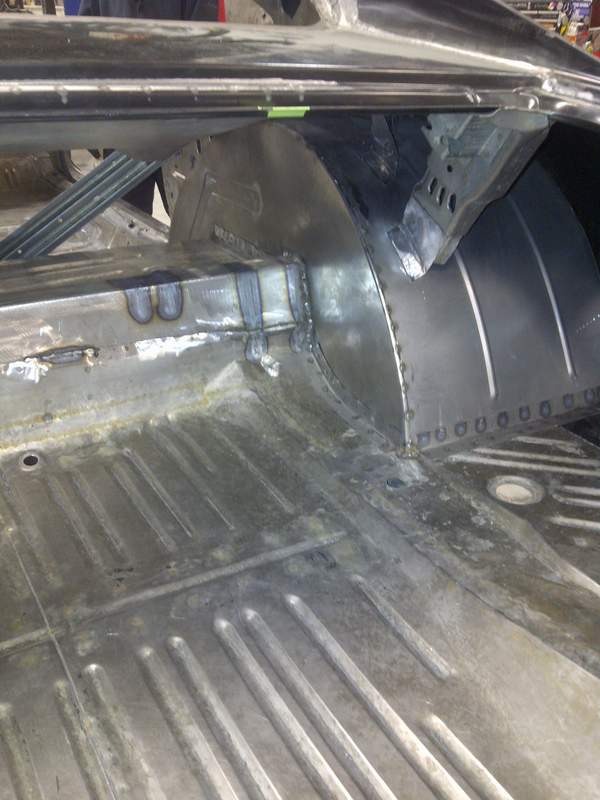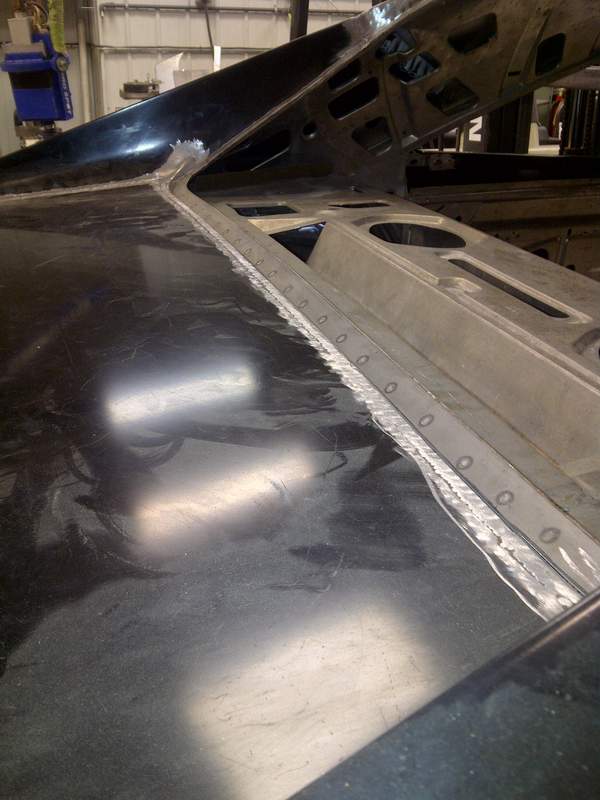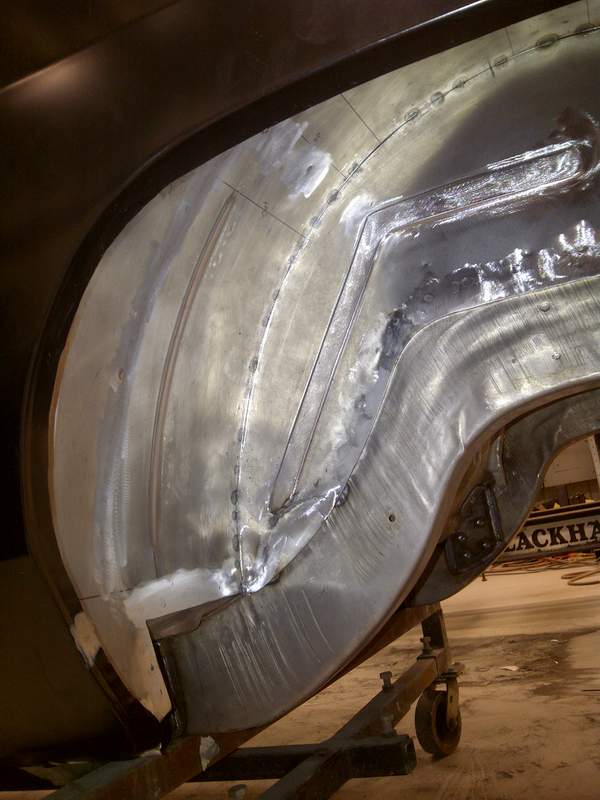 Back from the dipper...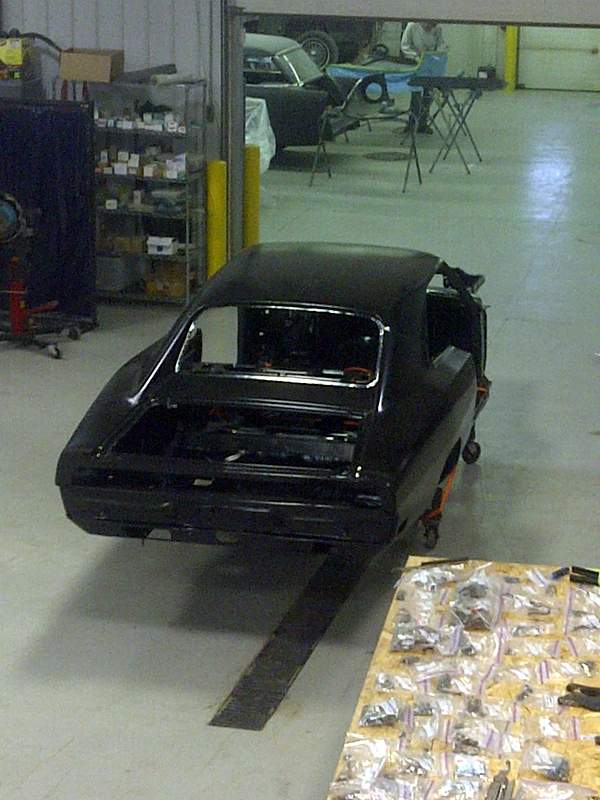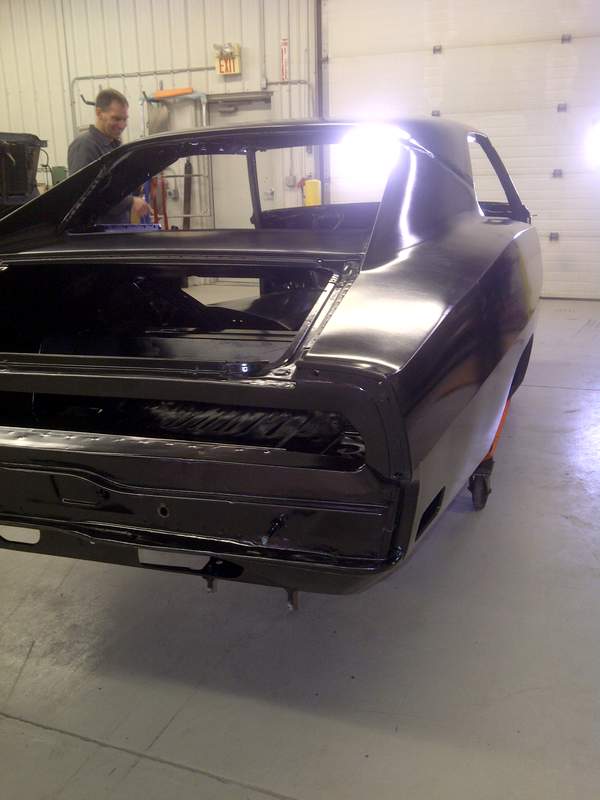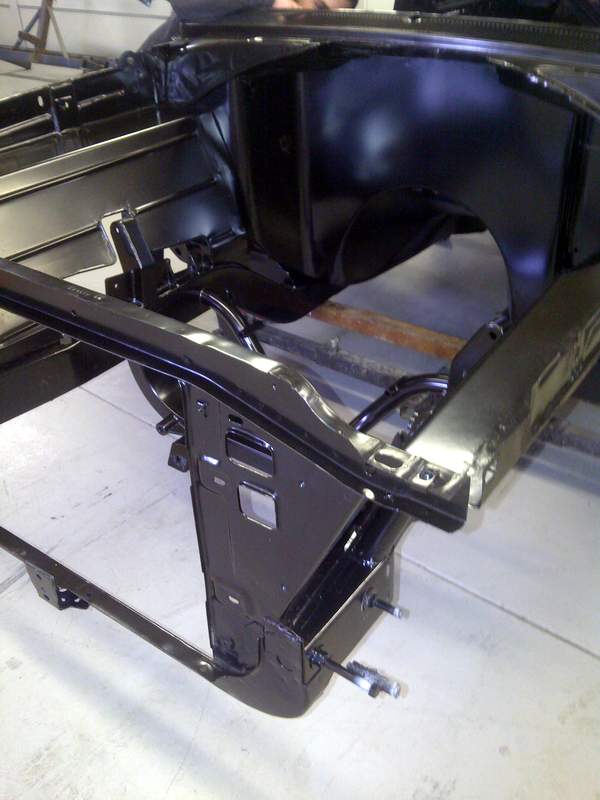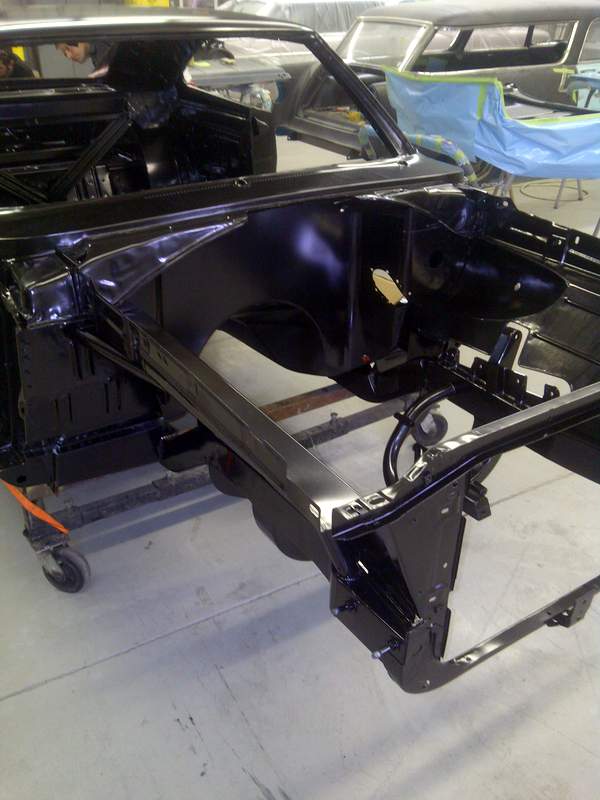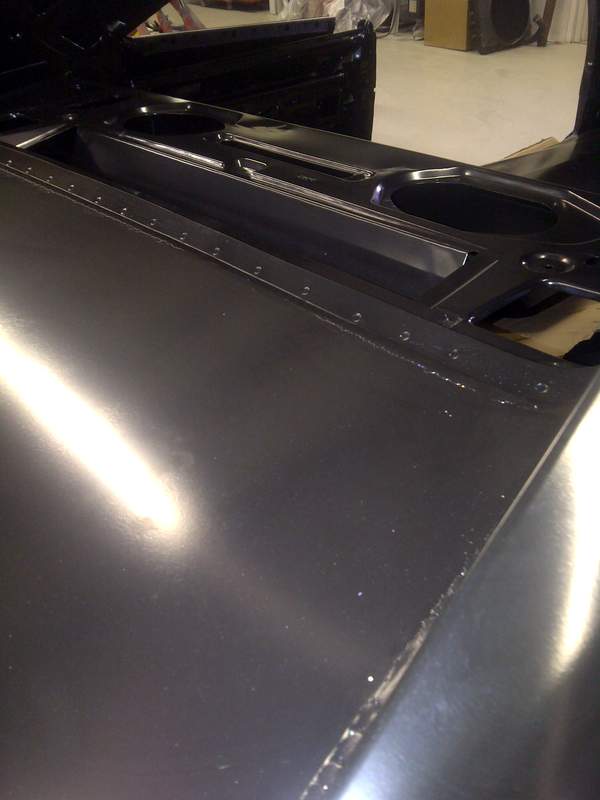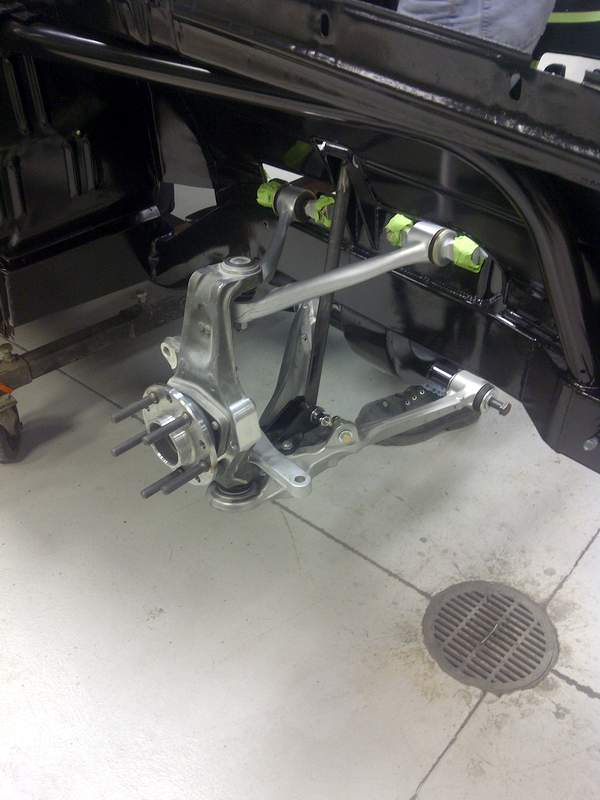 3-24-2012
Some updated pics!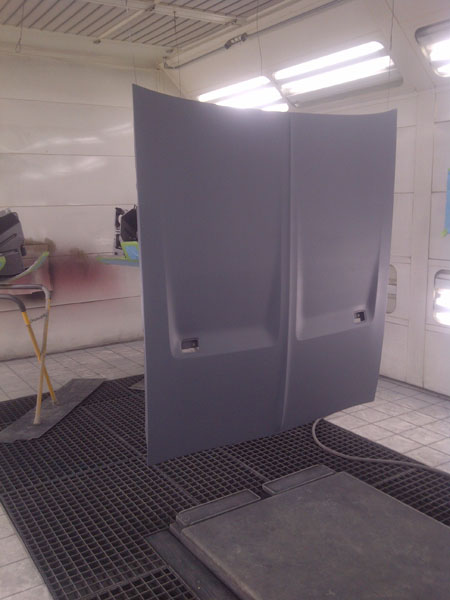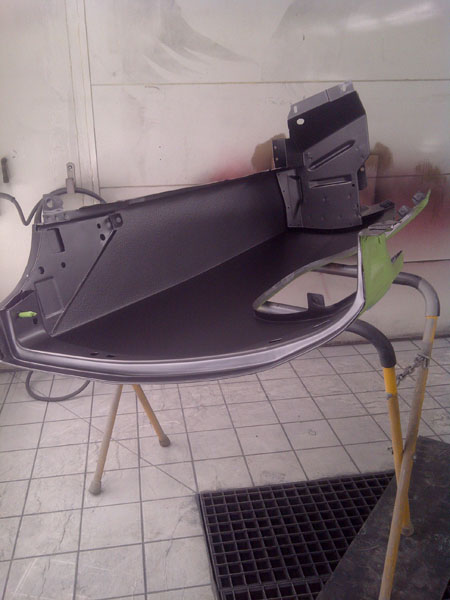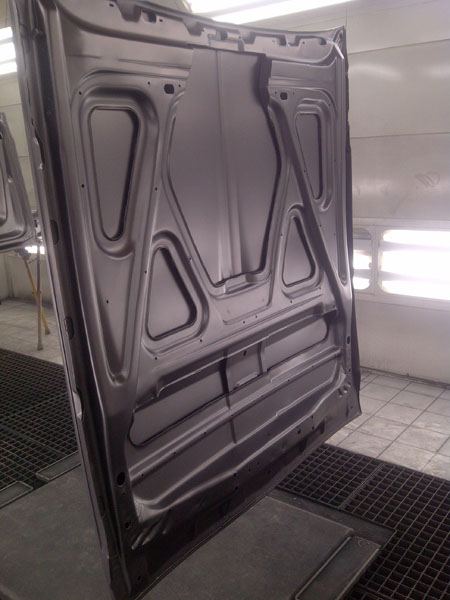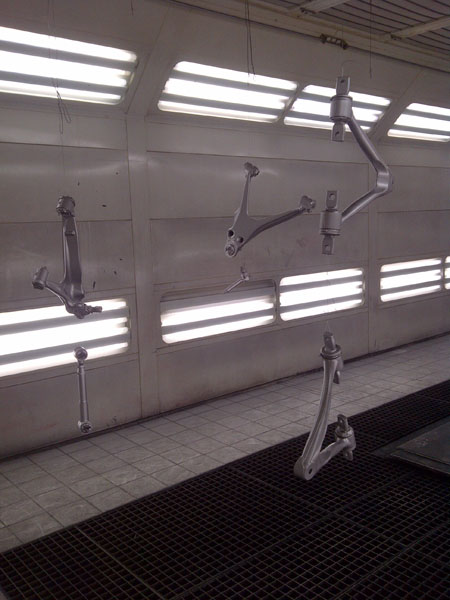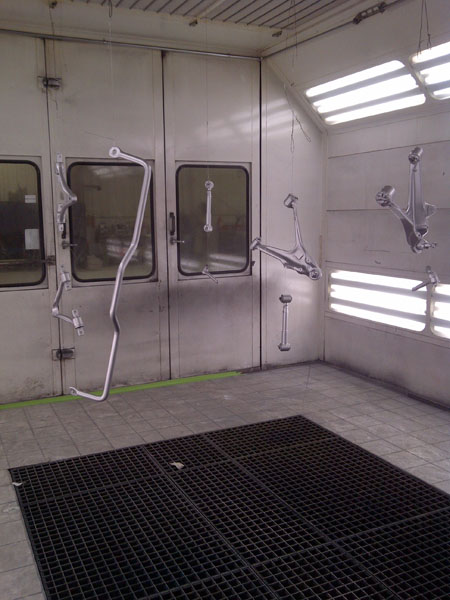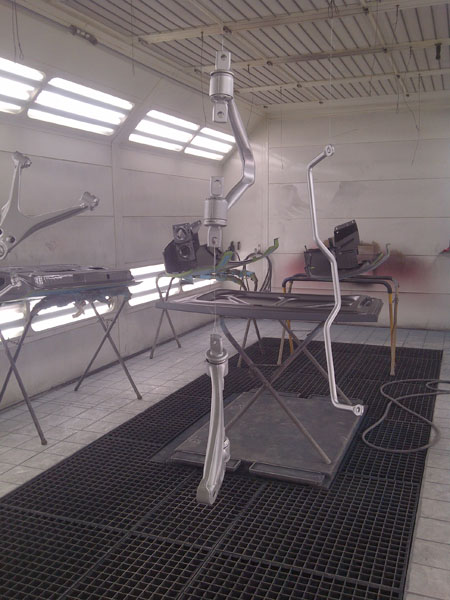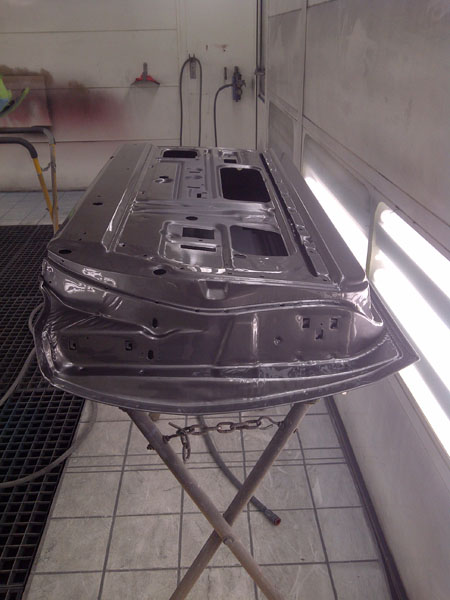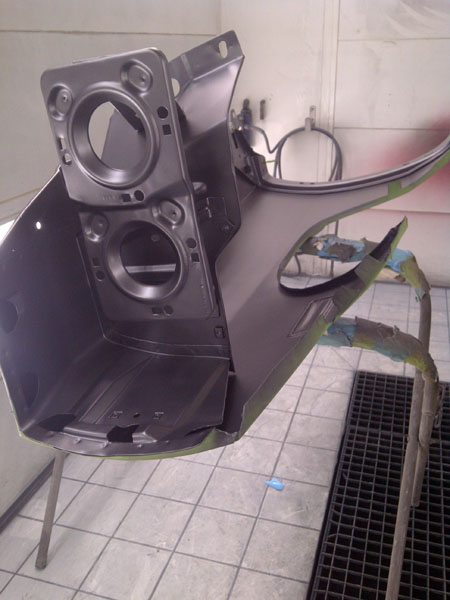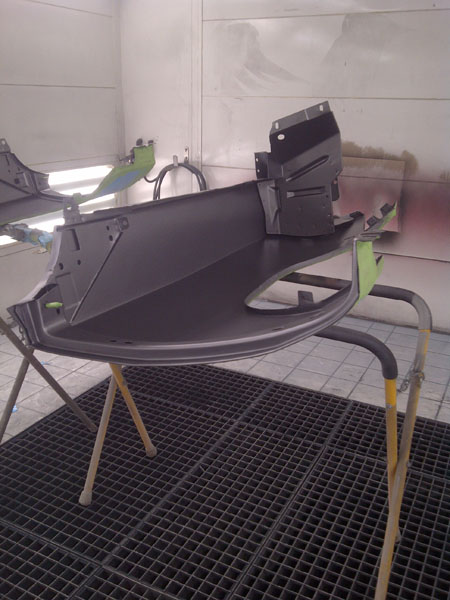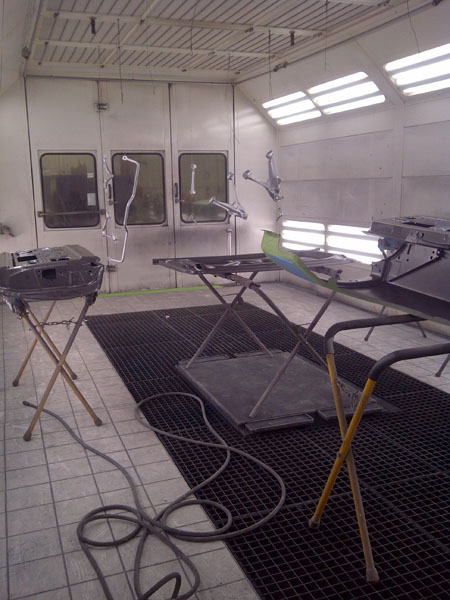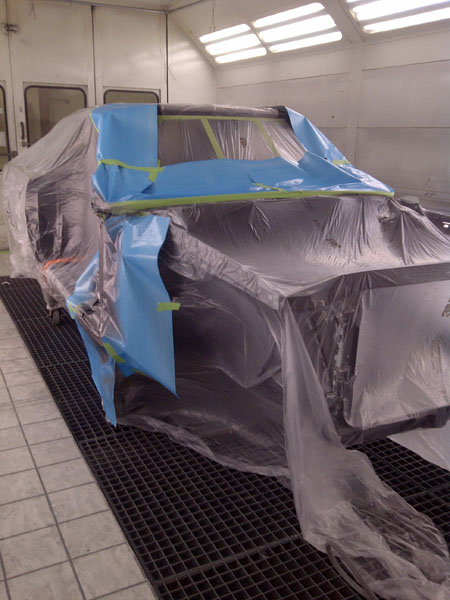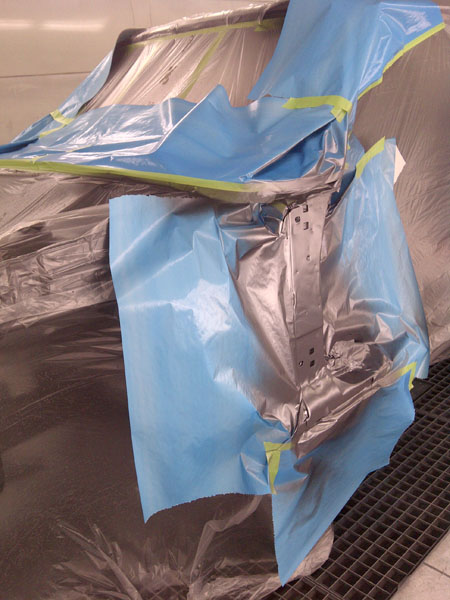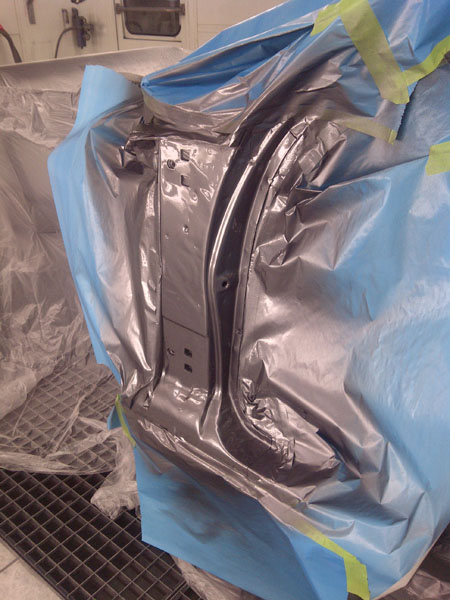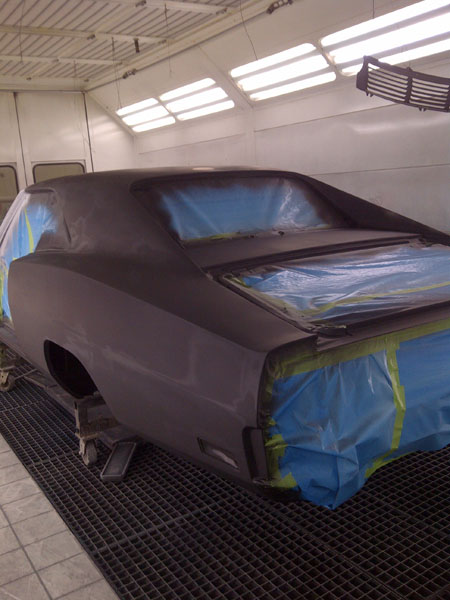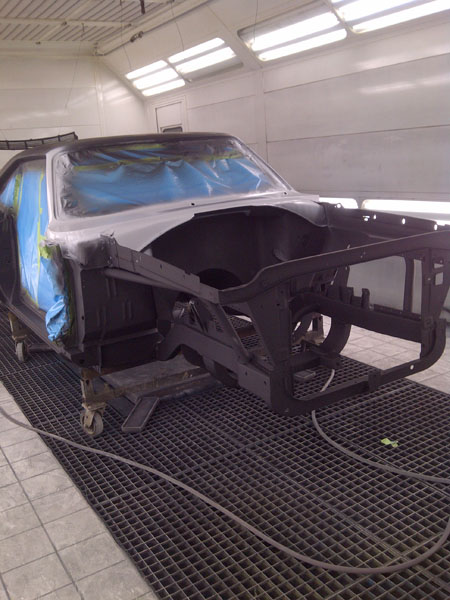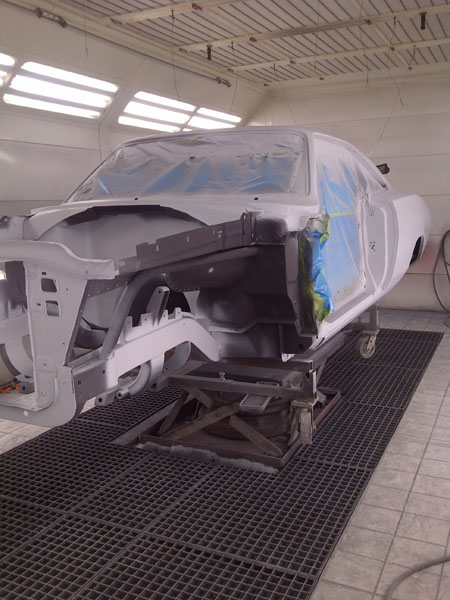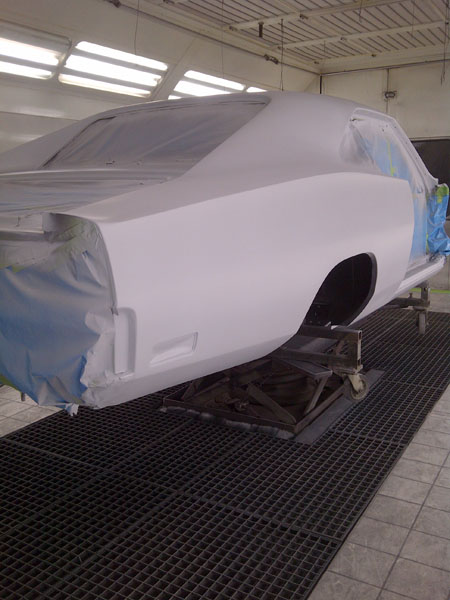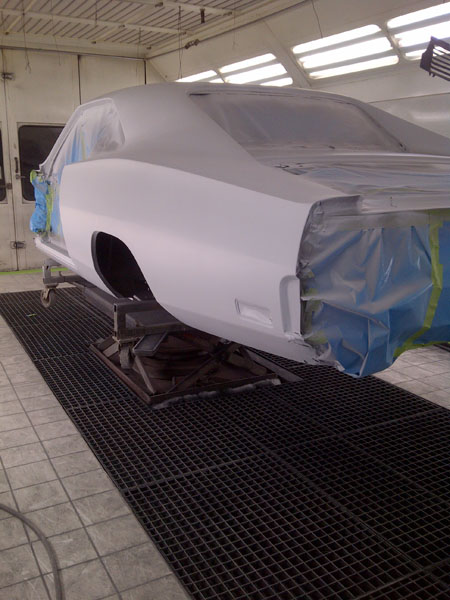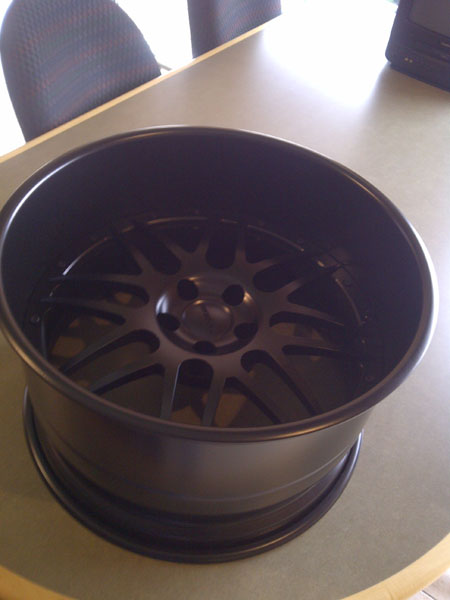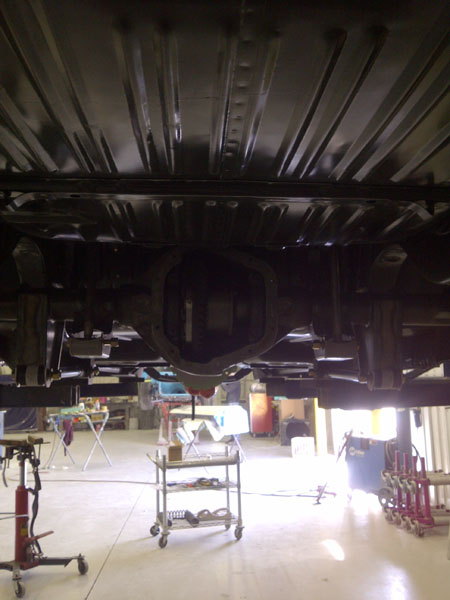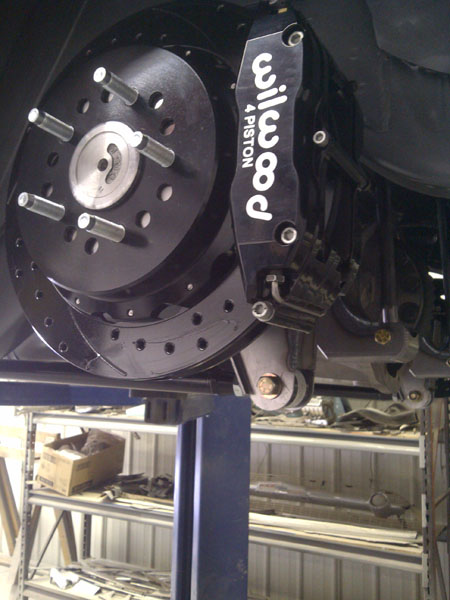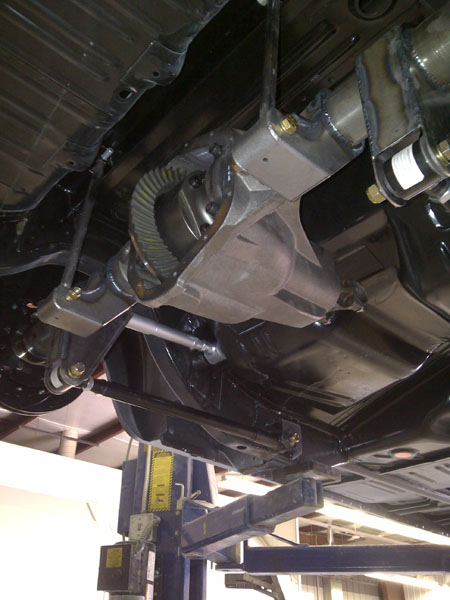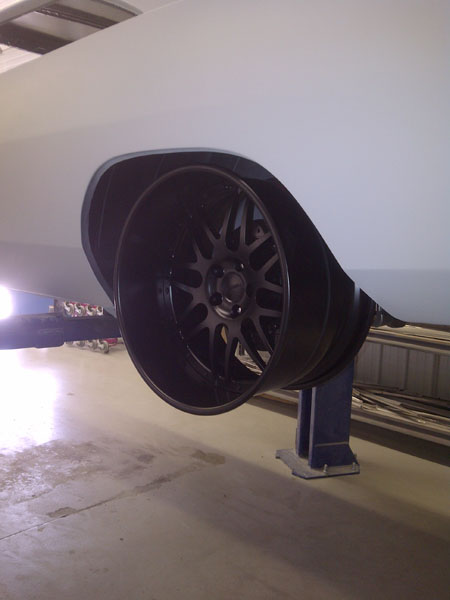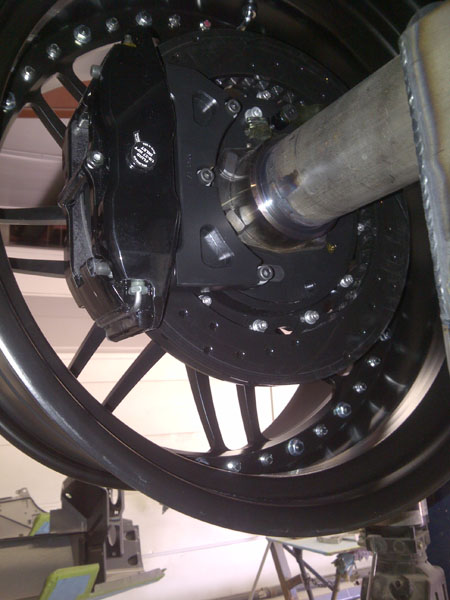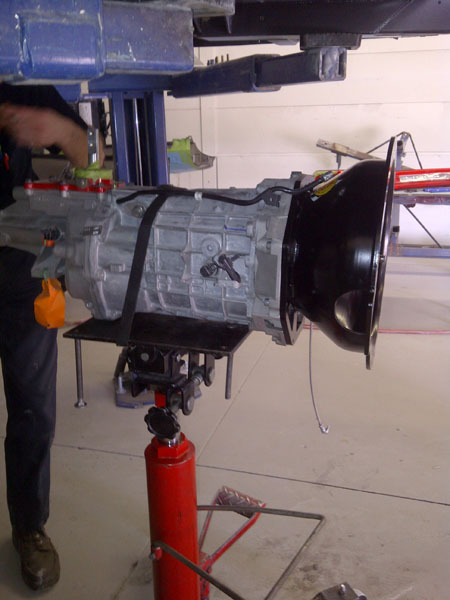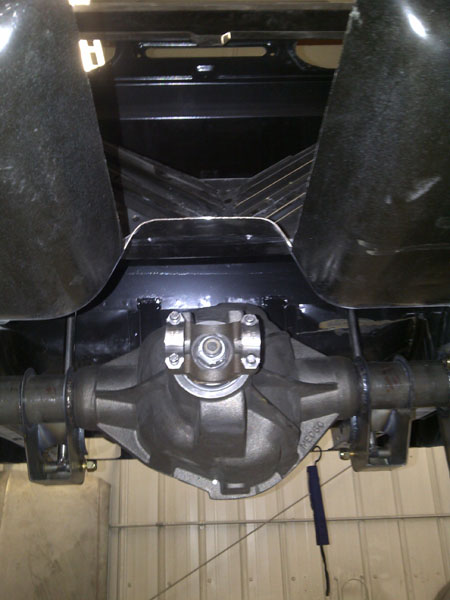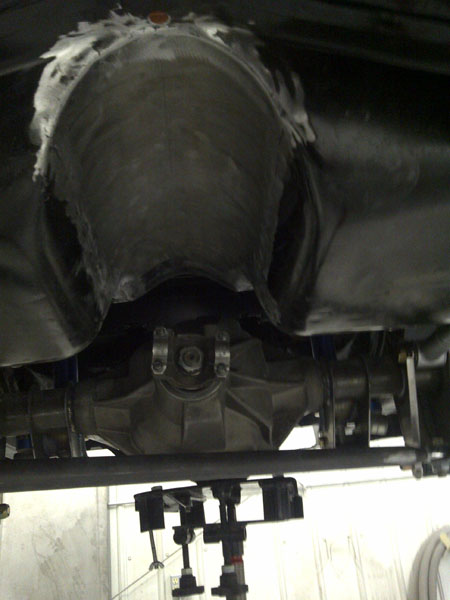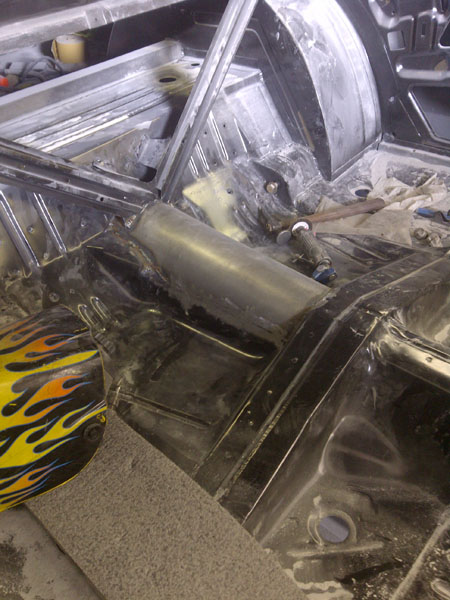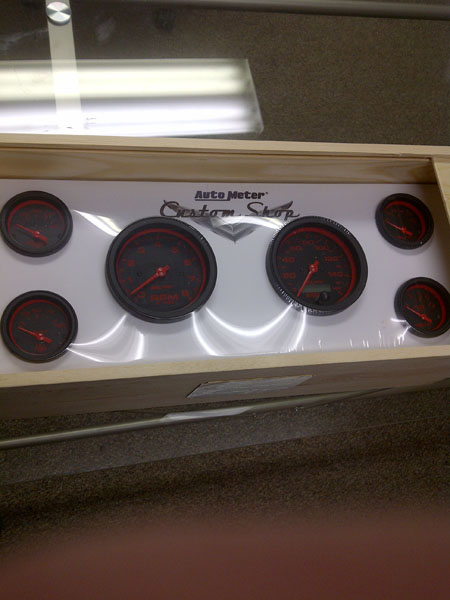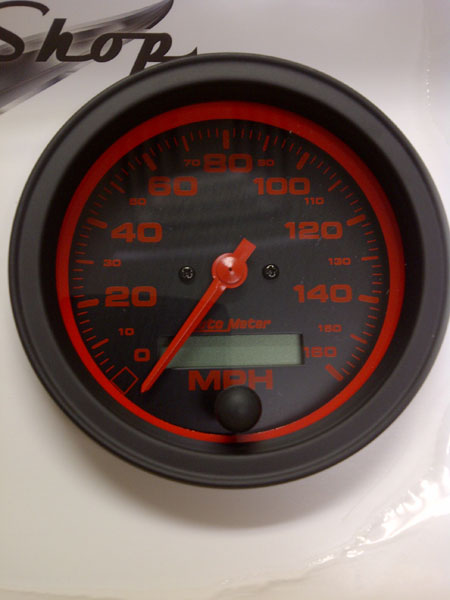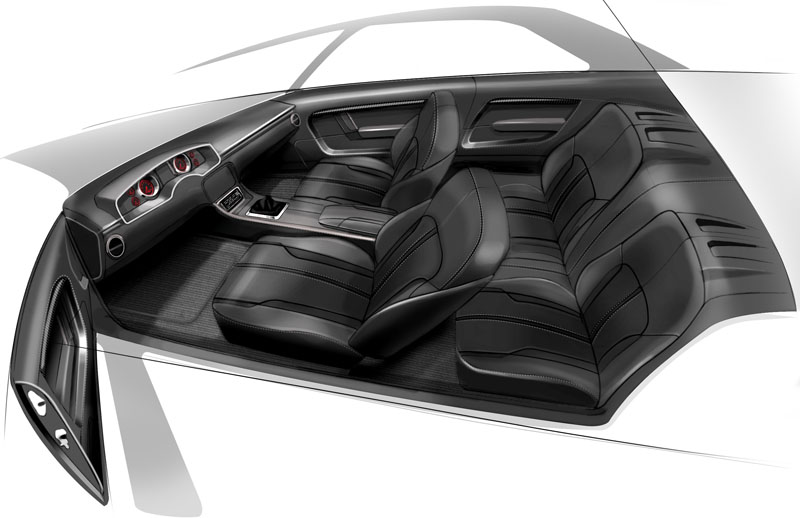 4-17-2012
More pics!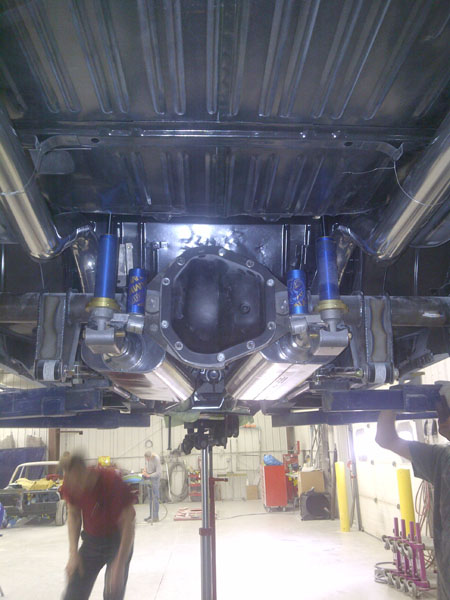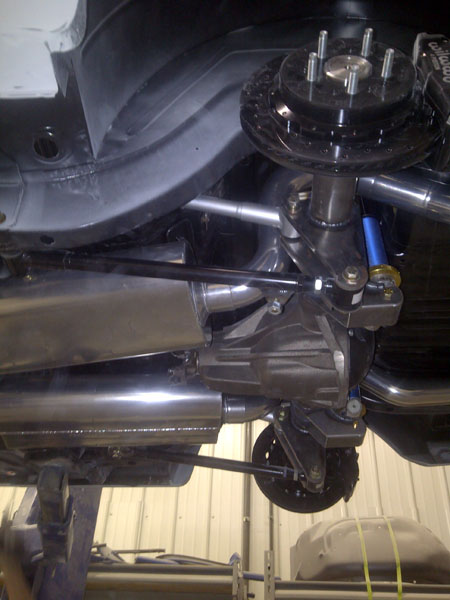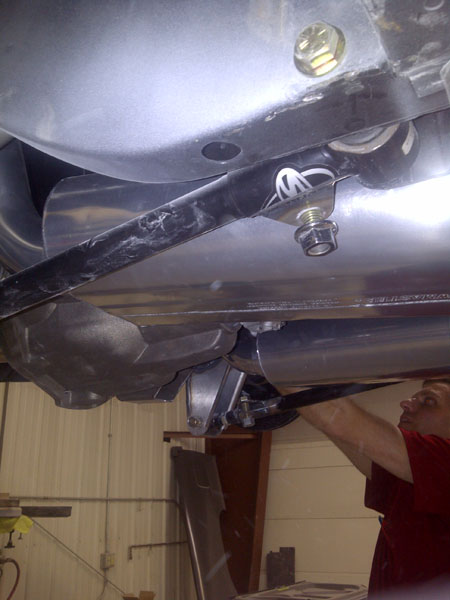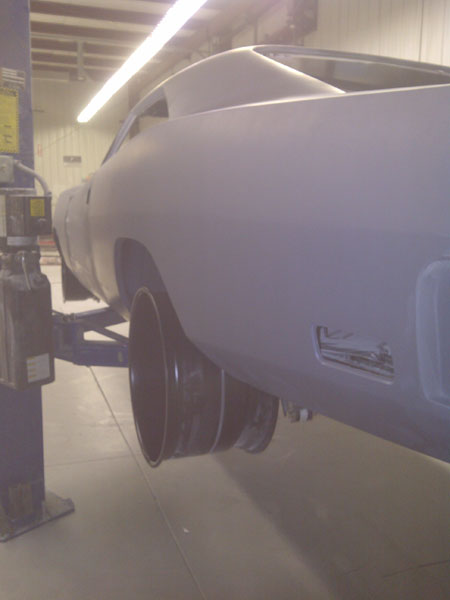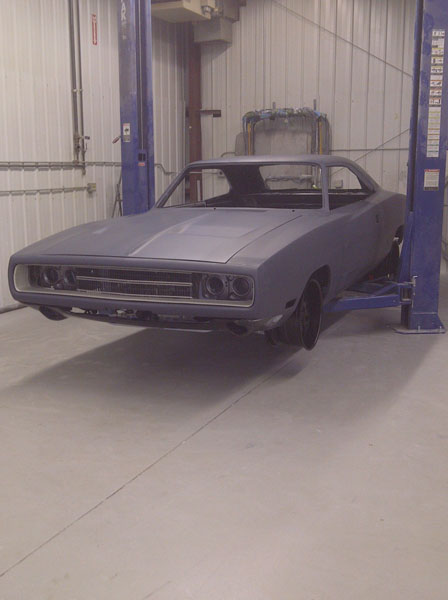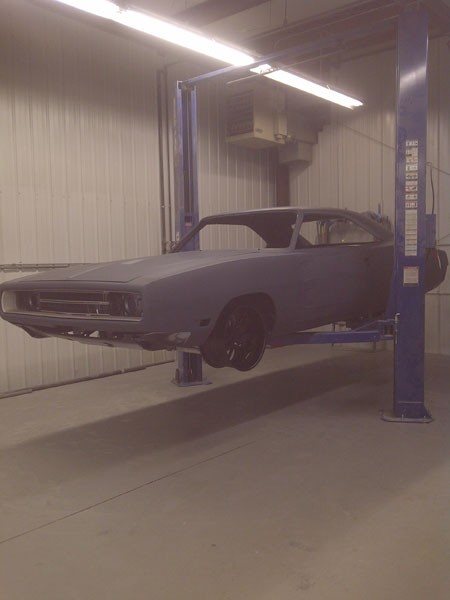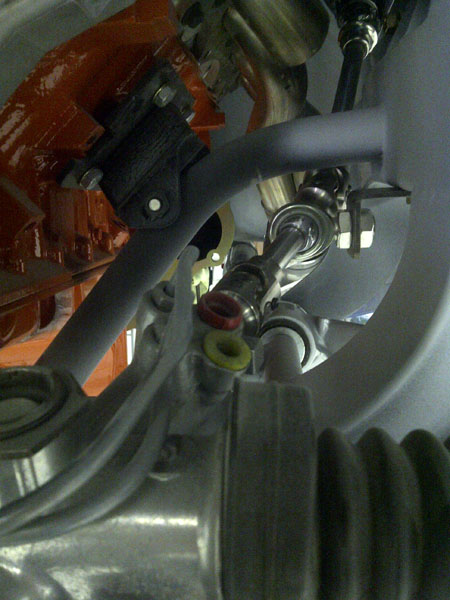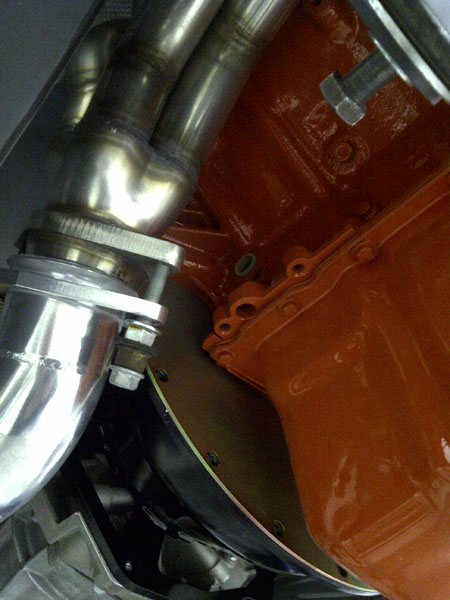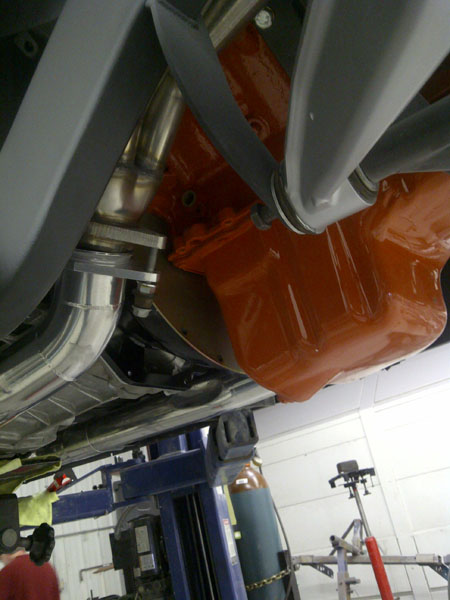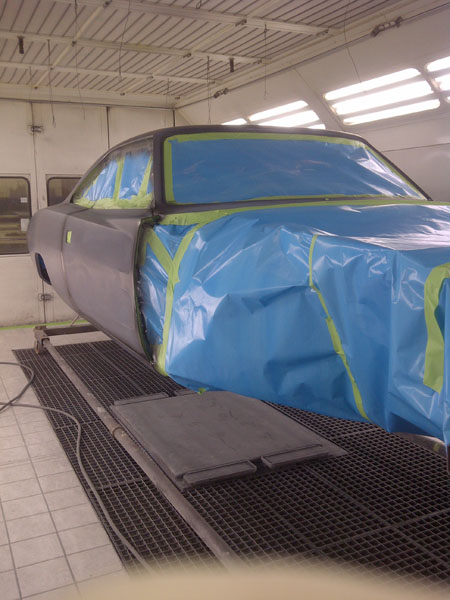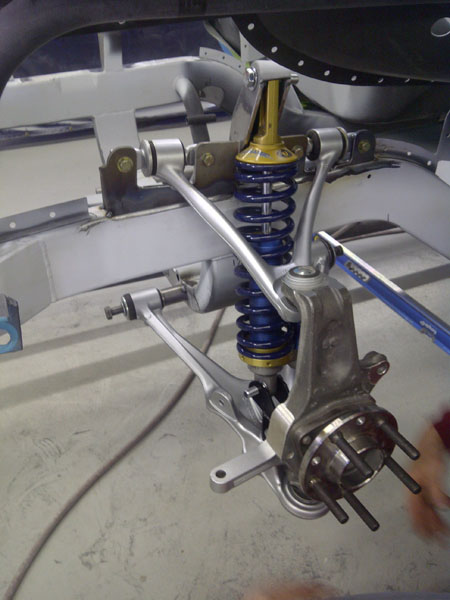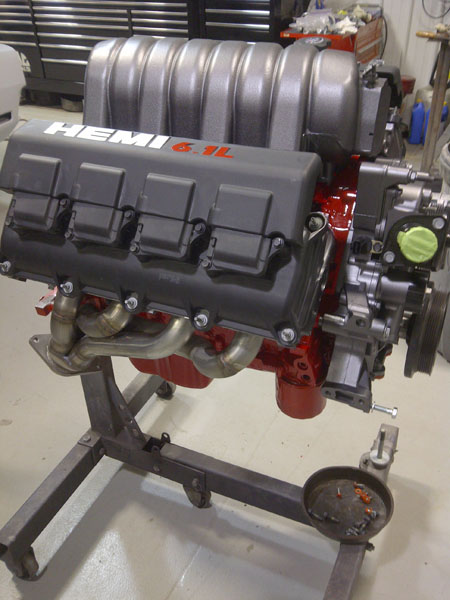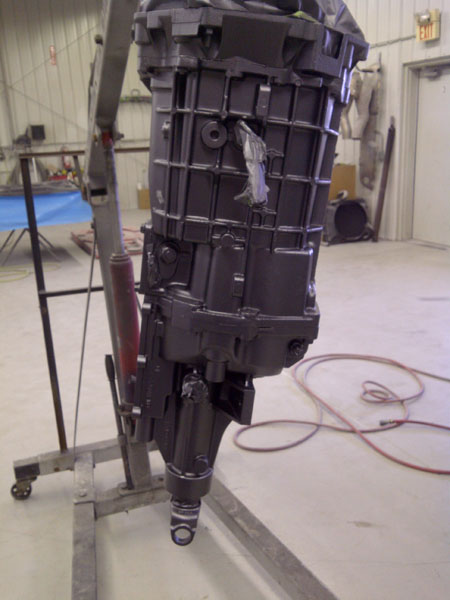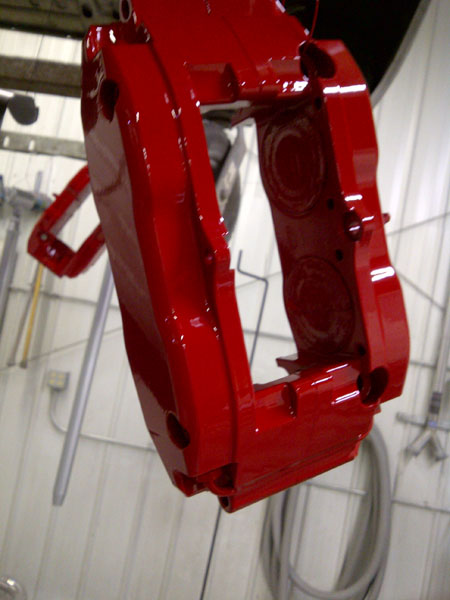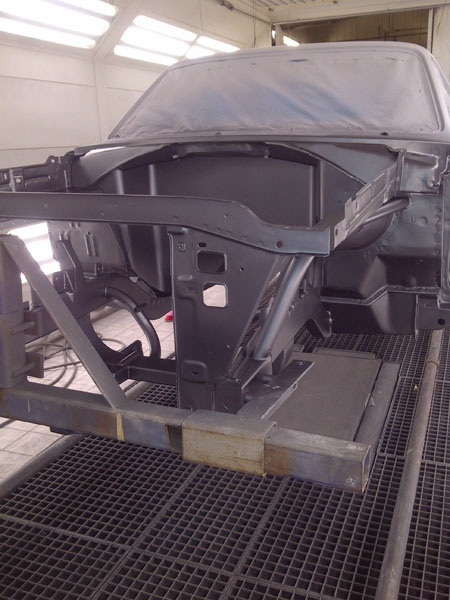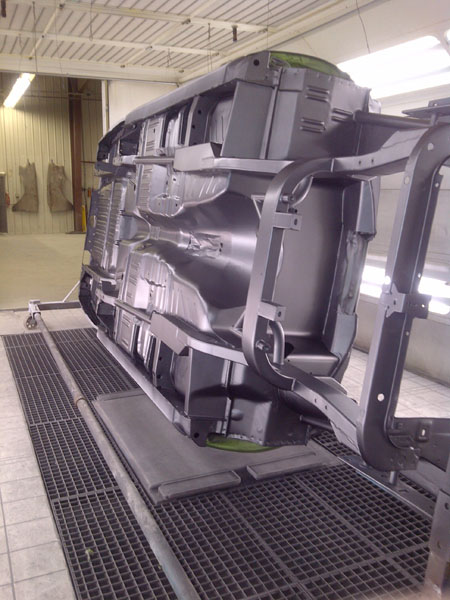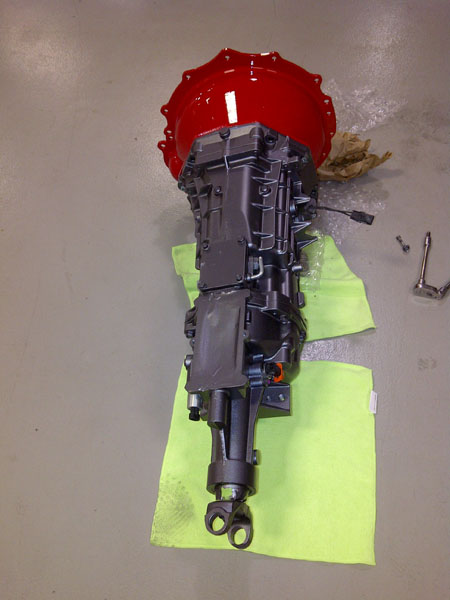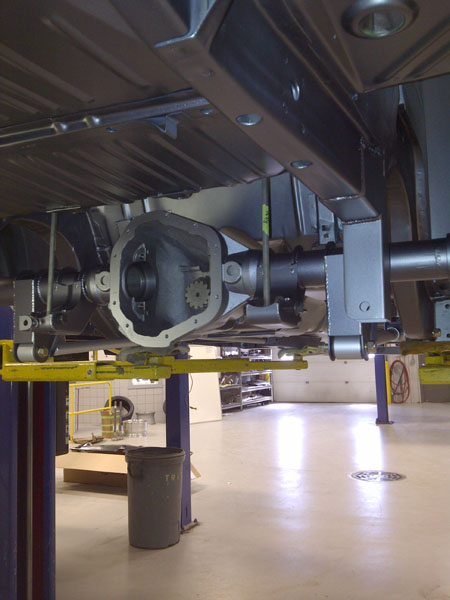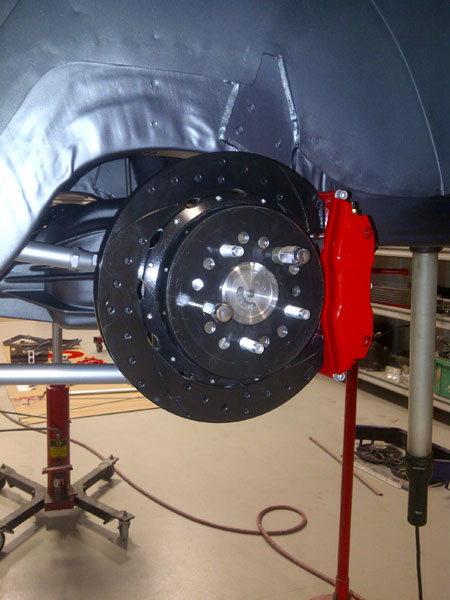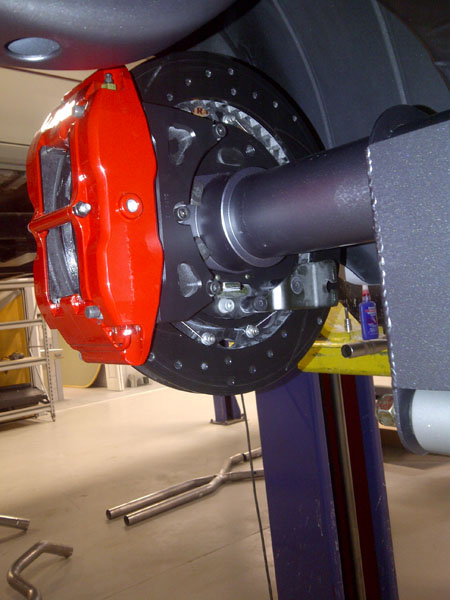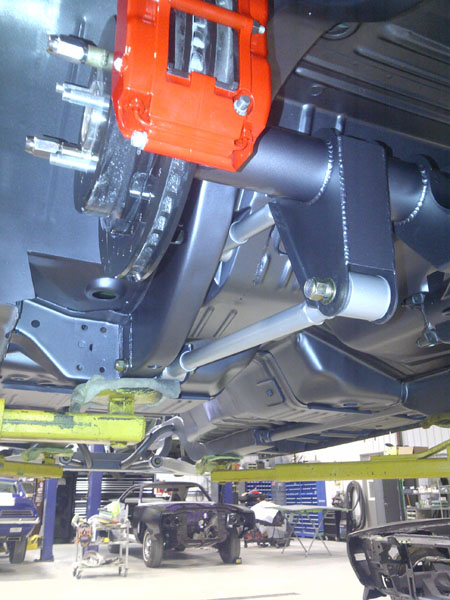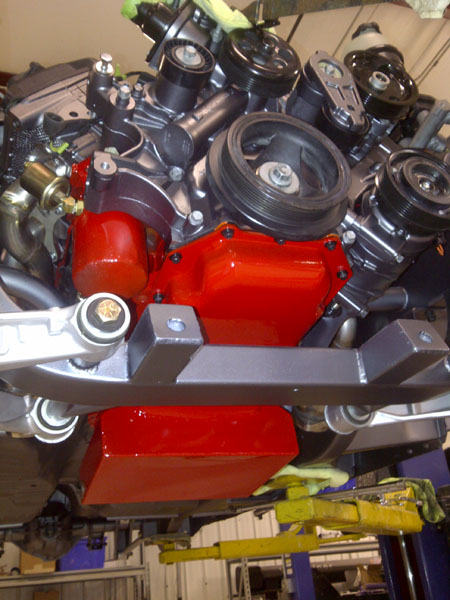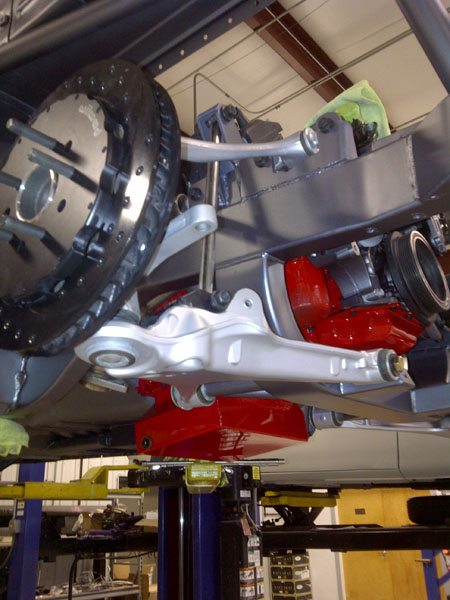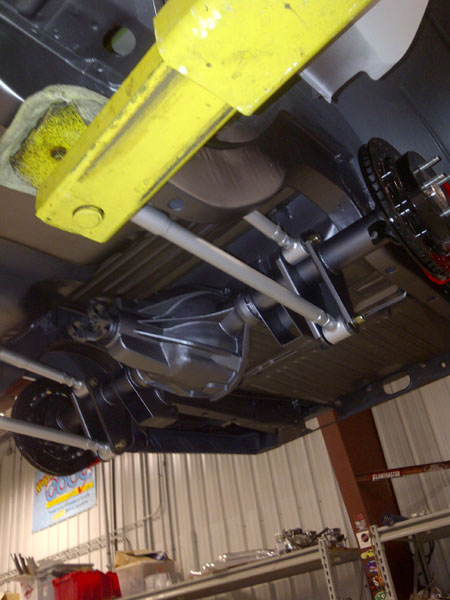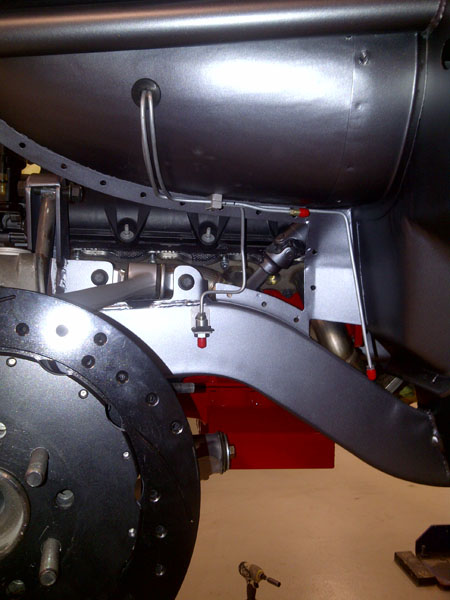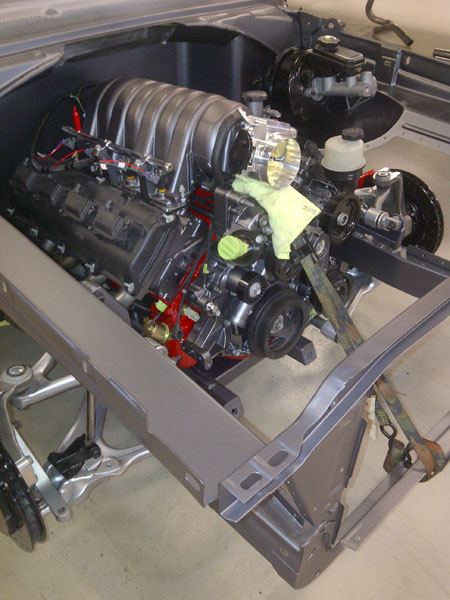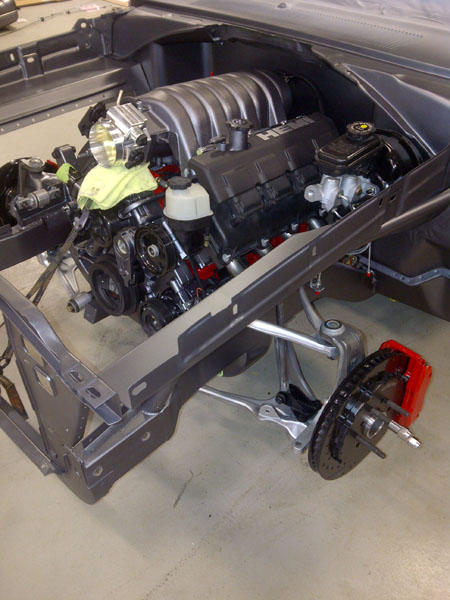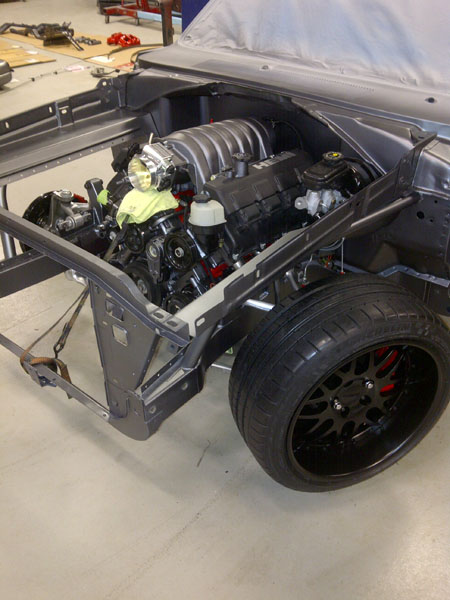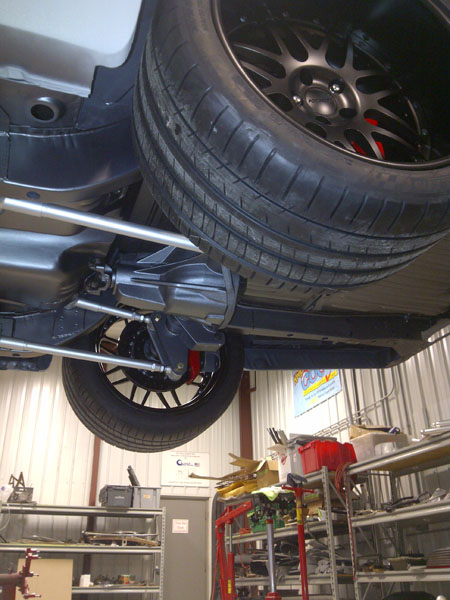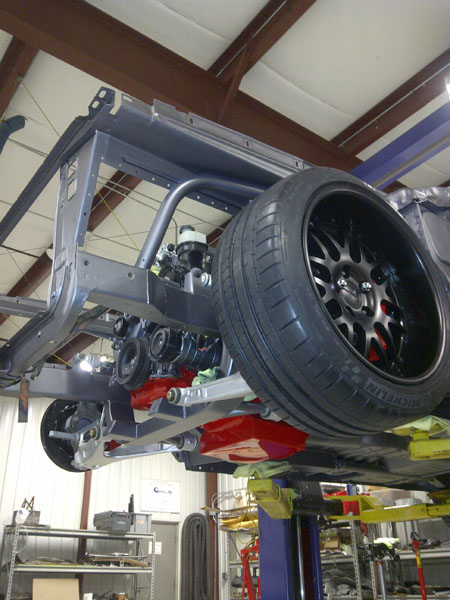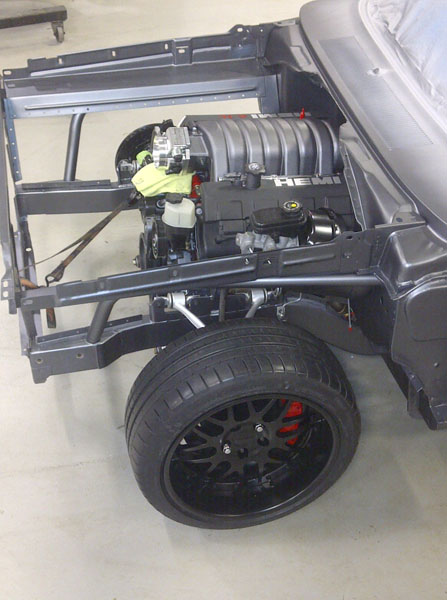 4-18-2012
Thanks for all the positive words and feedback!

How much dish do the wheels actually have? Rears are 20X12 5inch backspace .....fronts are 18X9.5 with 4.75 Backspace

Whose suspensions are you using? Front Suspension is C6 Corvette rear suspension is our altered version of Detroit Speed and Engineering with Dana 60.

What size tire did you use to fill the rear of that big car. 335/35/ZR20

Can I ask you what's the paint code you use for the trans and engines front drive? Lamborghini Grigio Estoque made by Global Paint systemes (PPG).
4-29-2012
Finally getting some paint on there!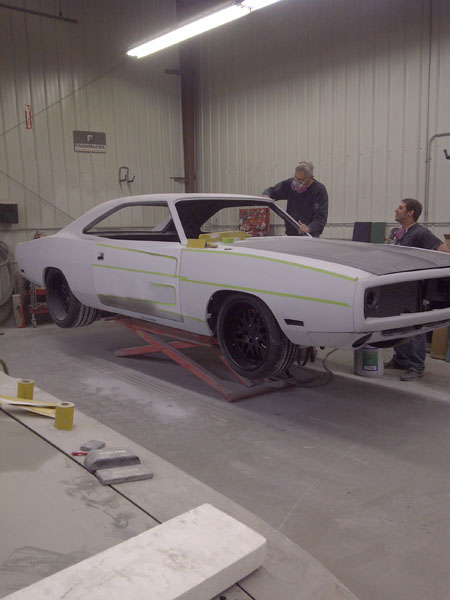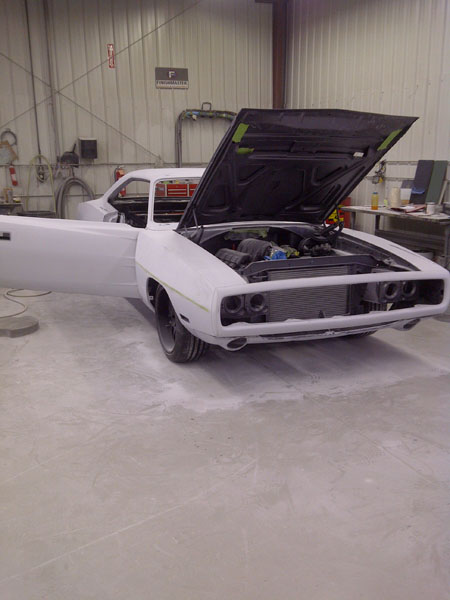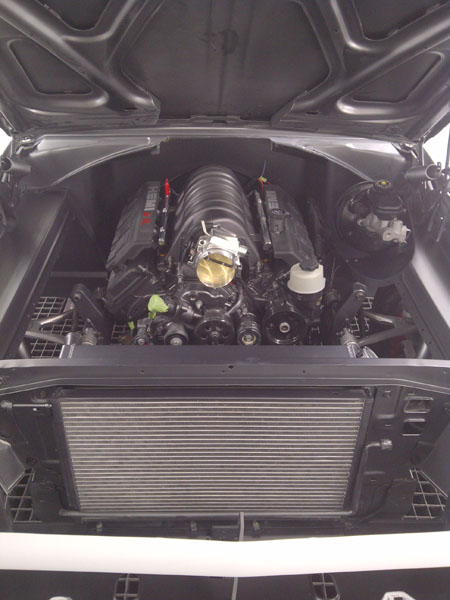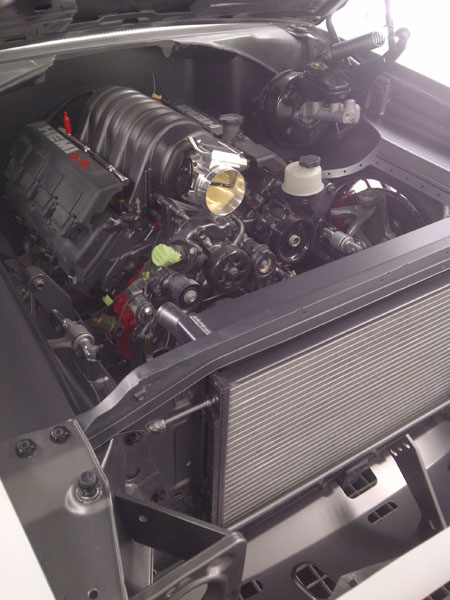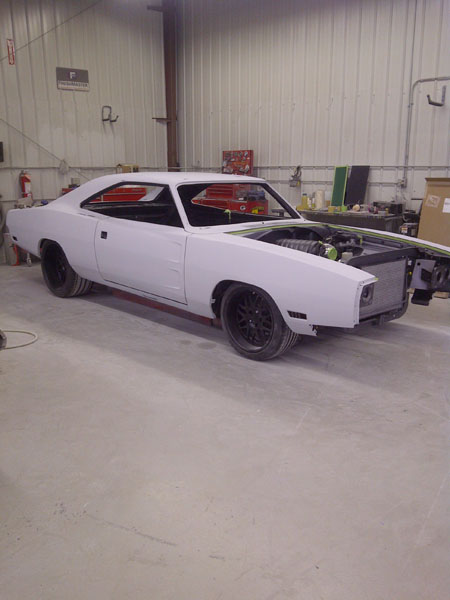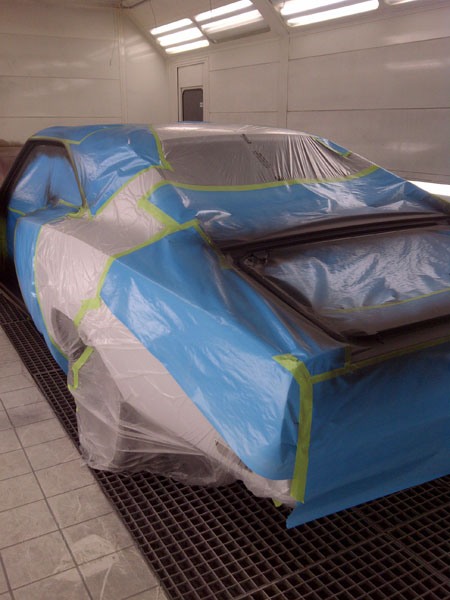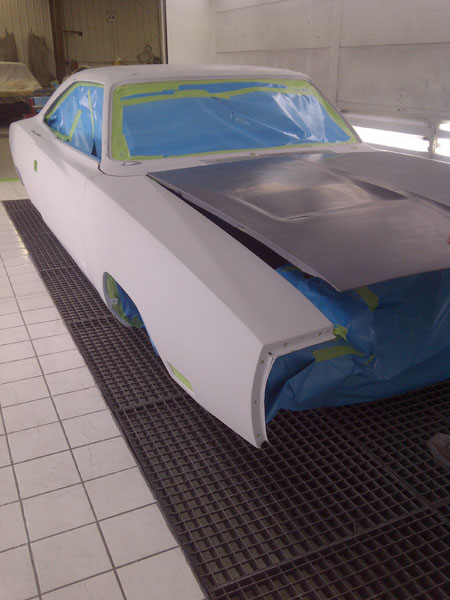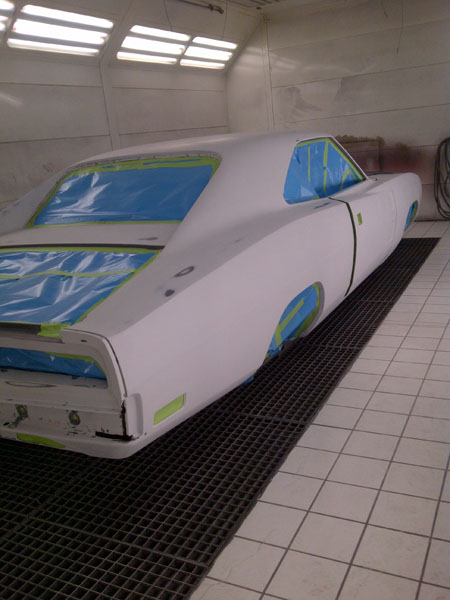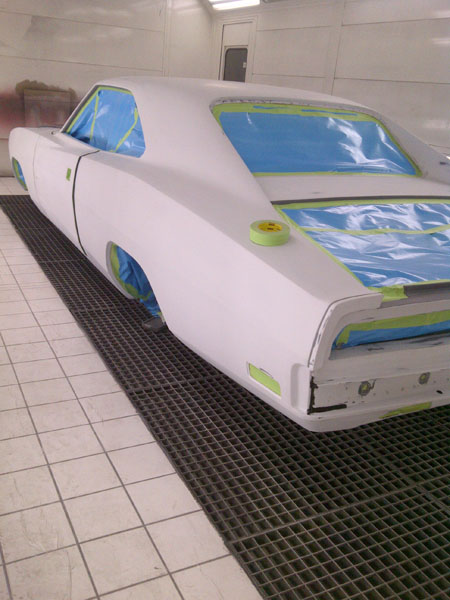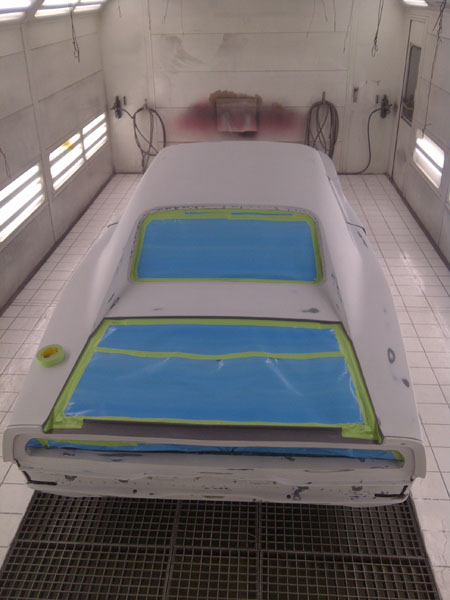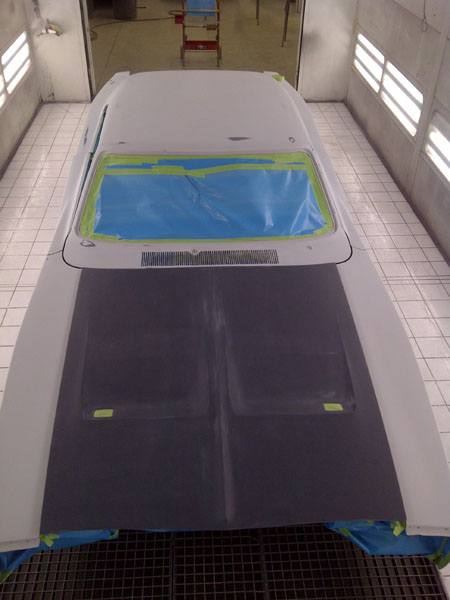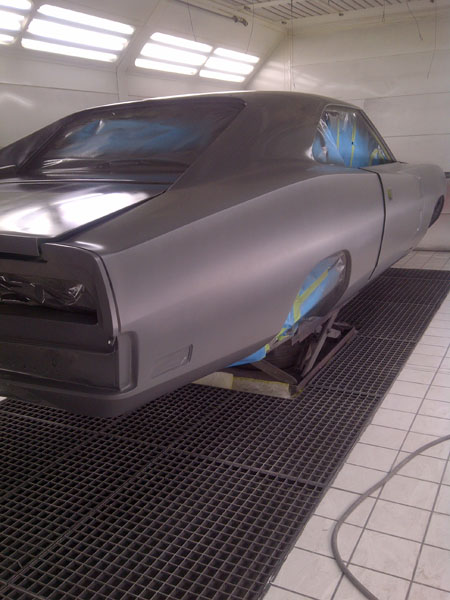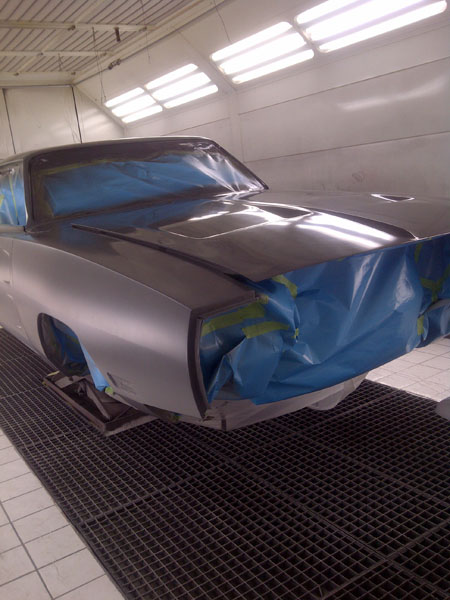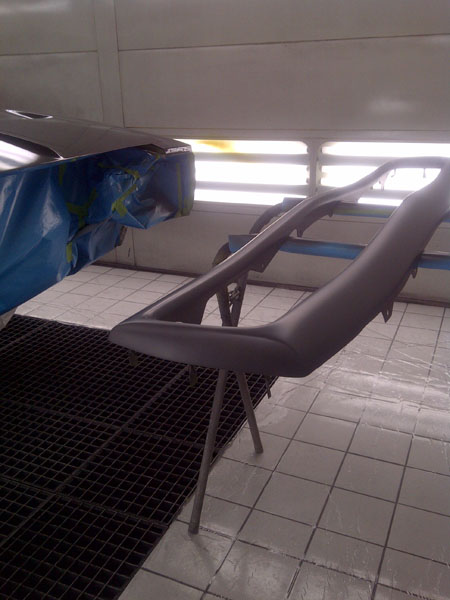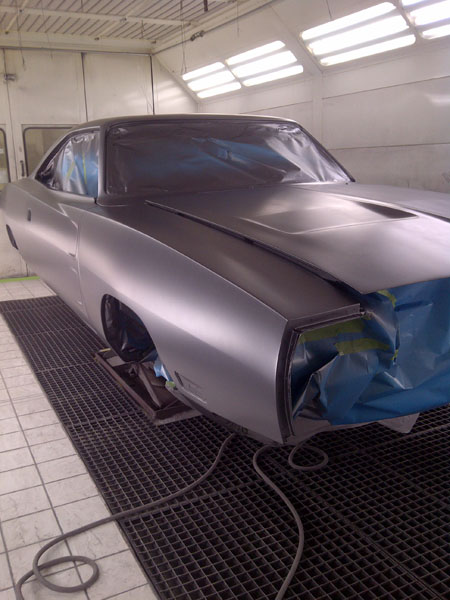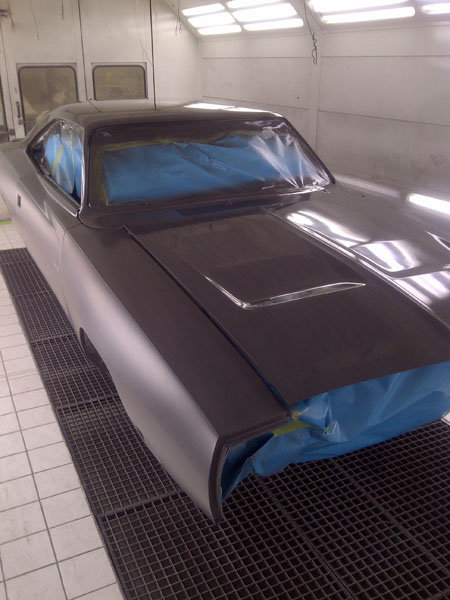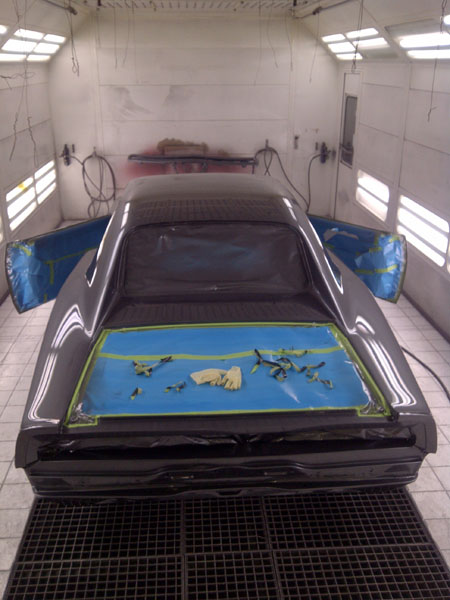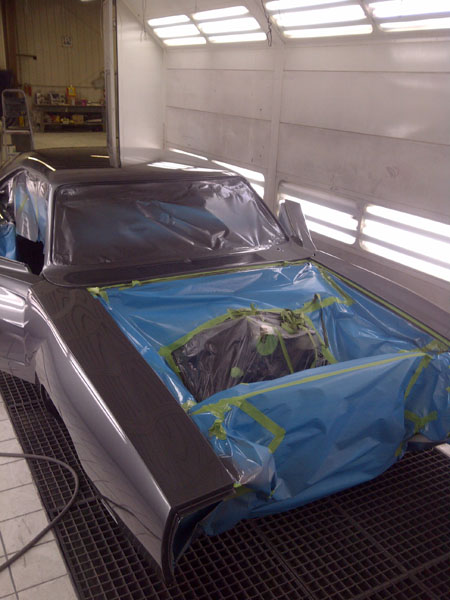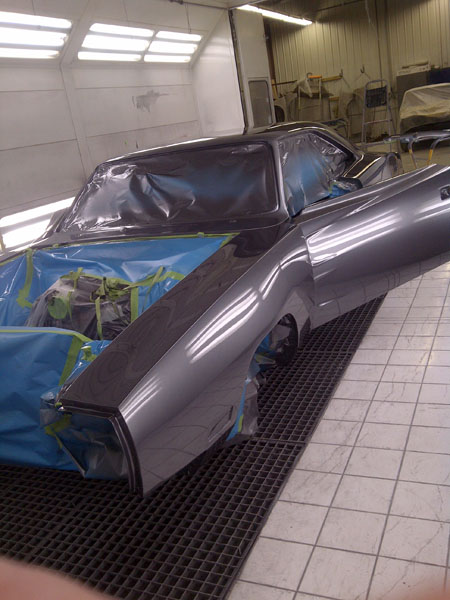 5-9-2012
Re: acid/ecoat, not sure, somewhere local to Milwaukee.

BTW making great progress now...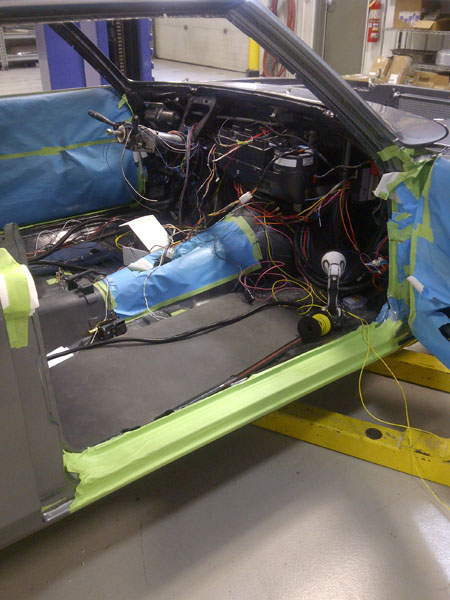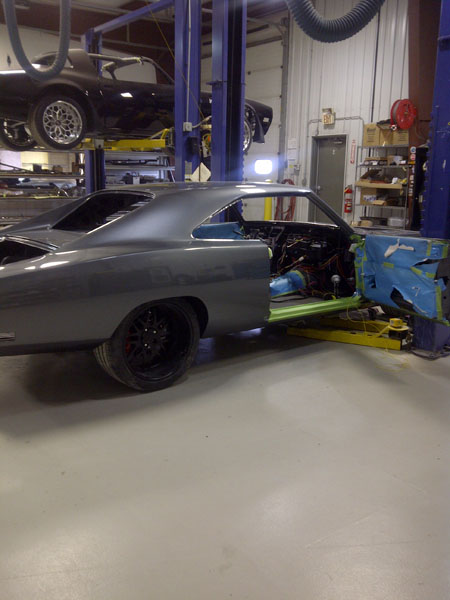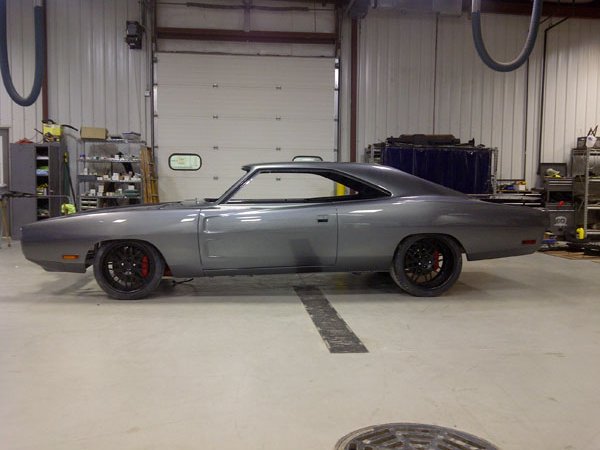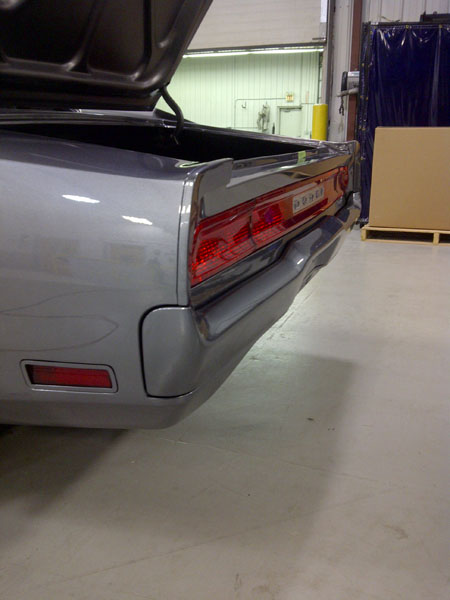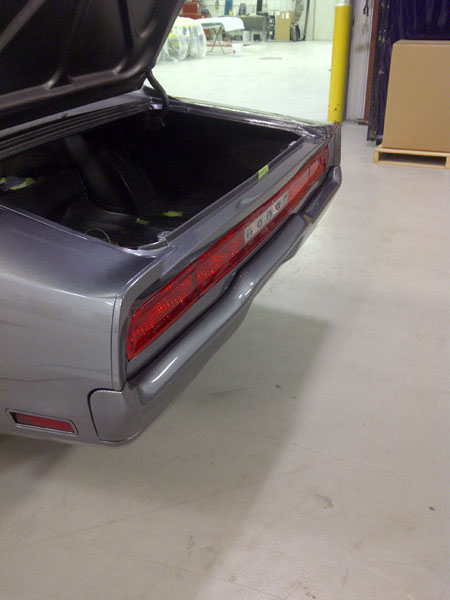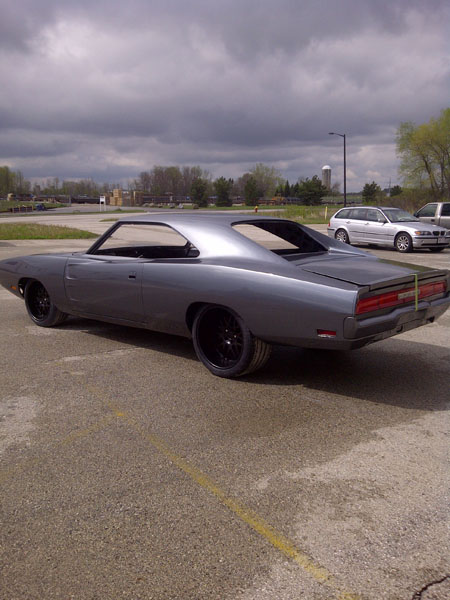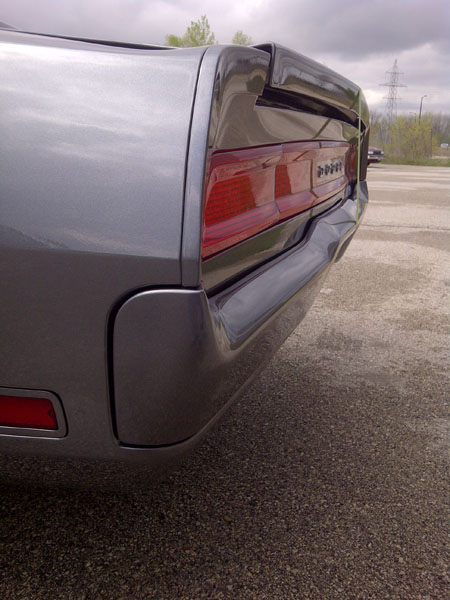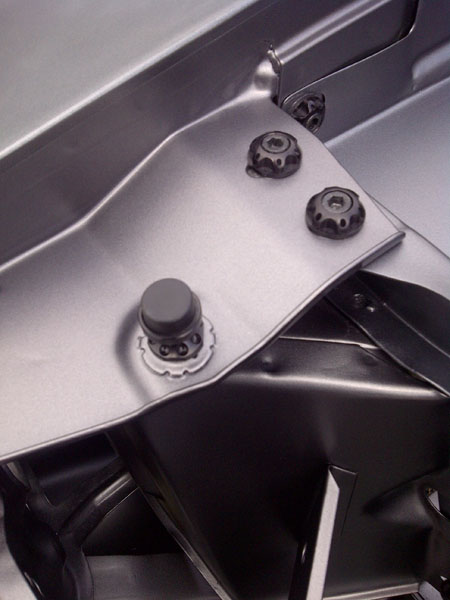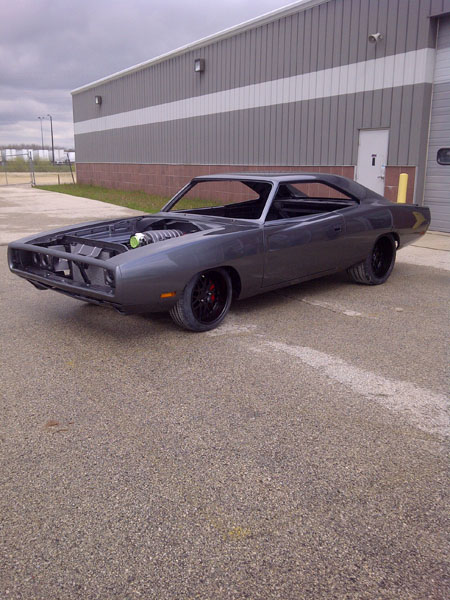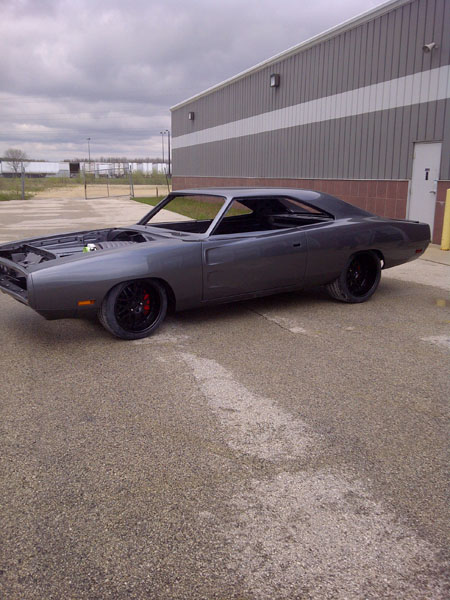 6-21-2012
Thanks! Here is some work on the interior... being done by Steve Pearson of Upholstery Unlimited!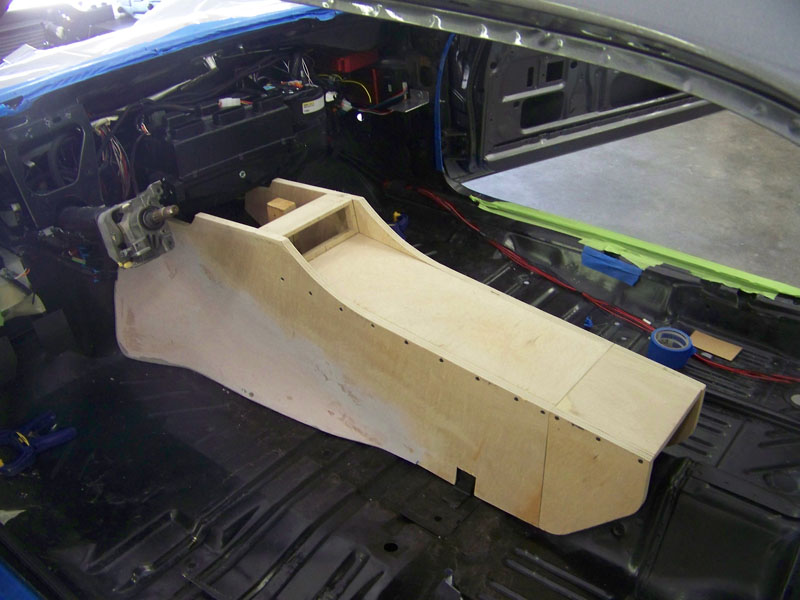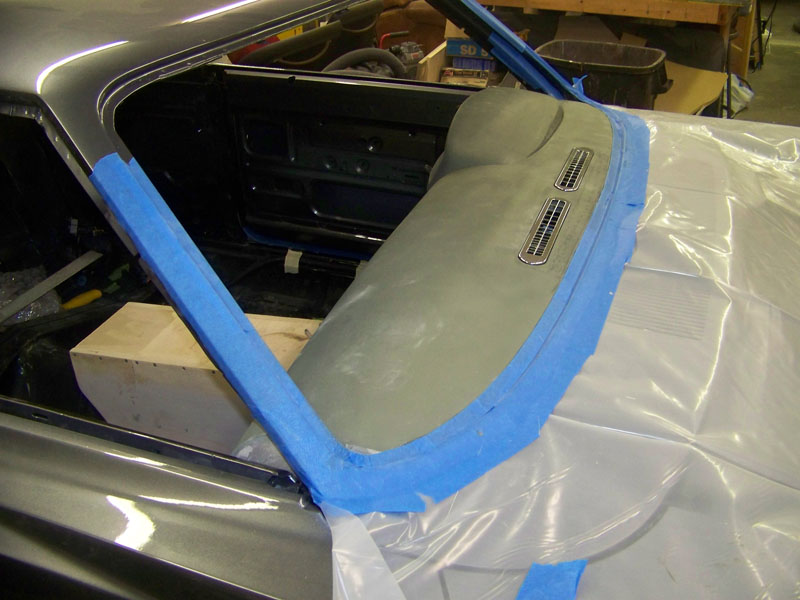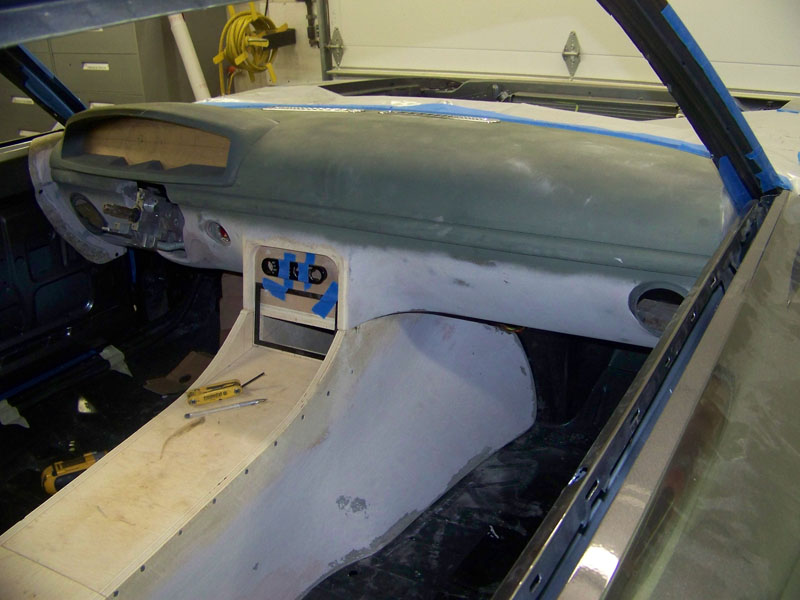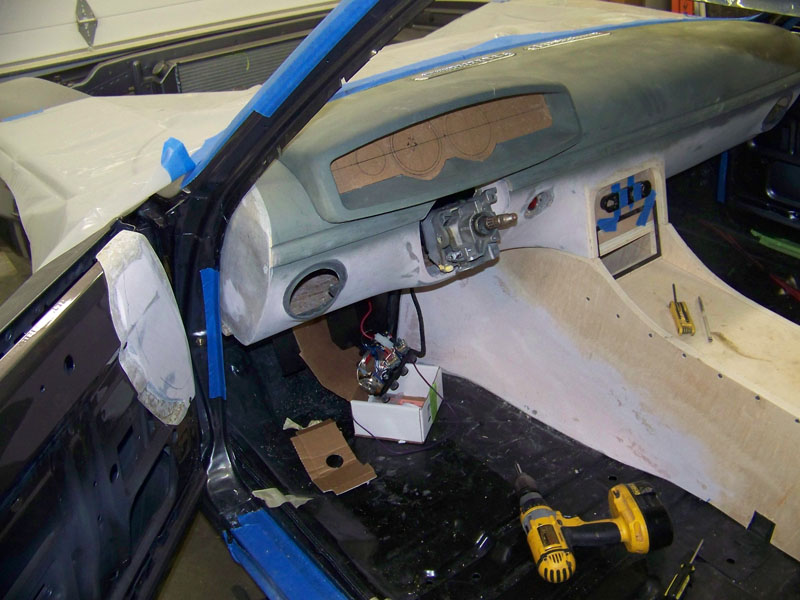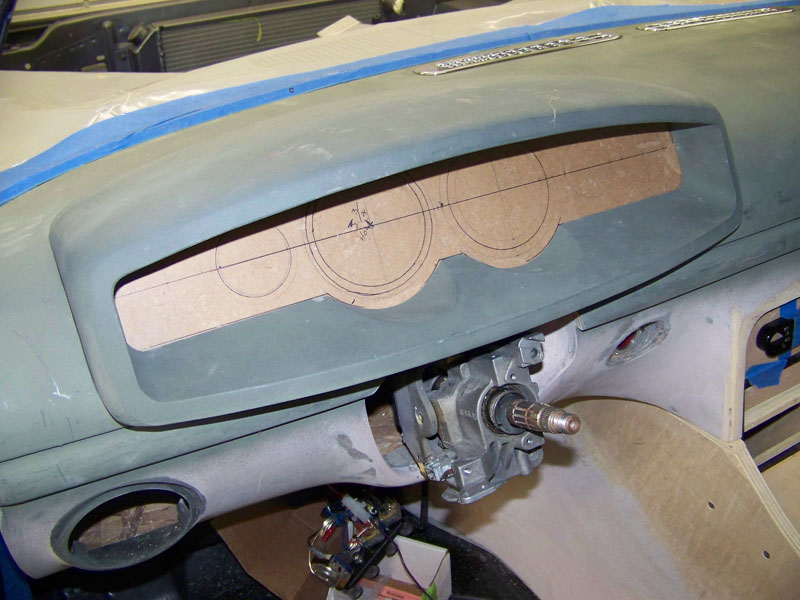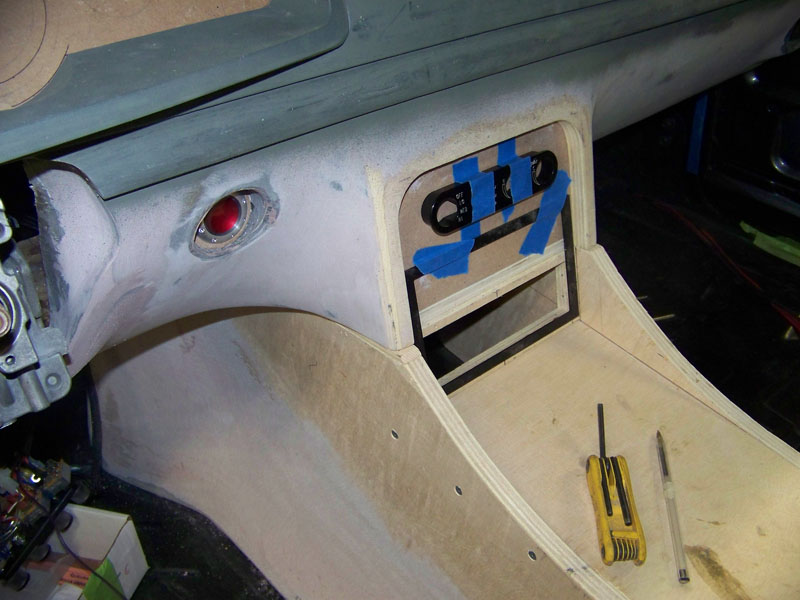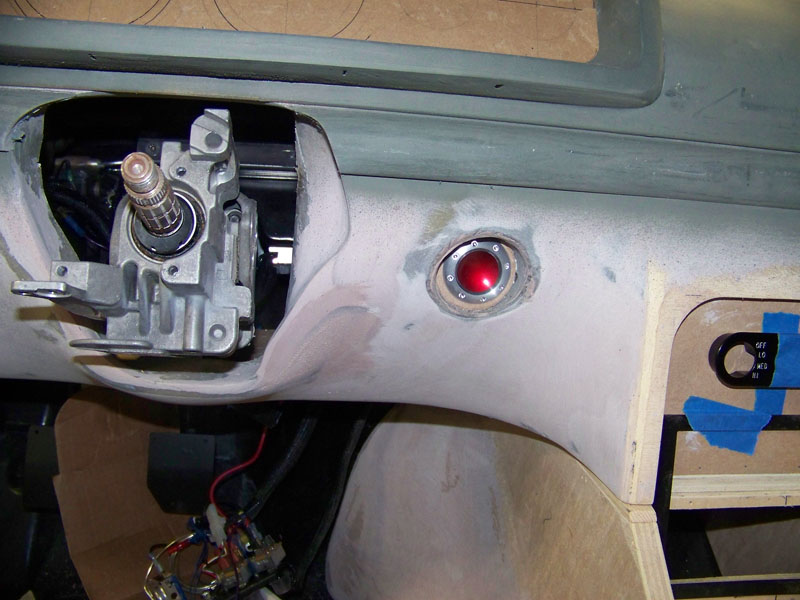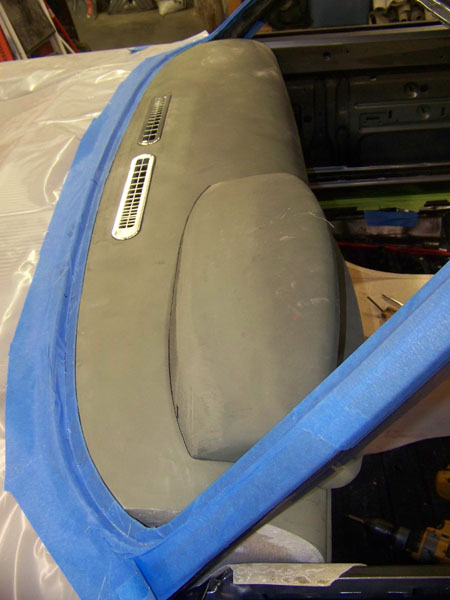 6-28-2012
The grey is a Lamborghini color. Grigio estoque.

Thanks!!

A few more interior build shots... the door panels look great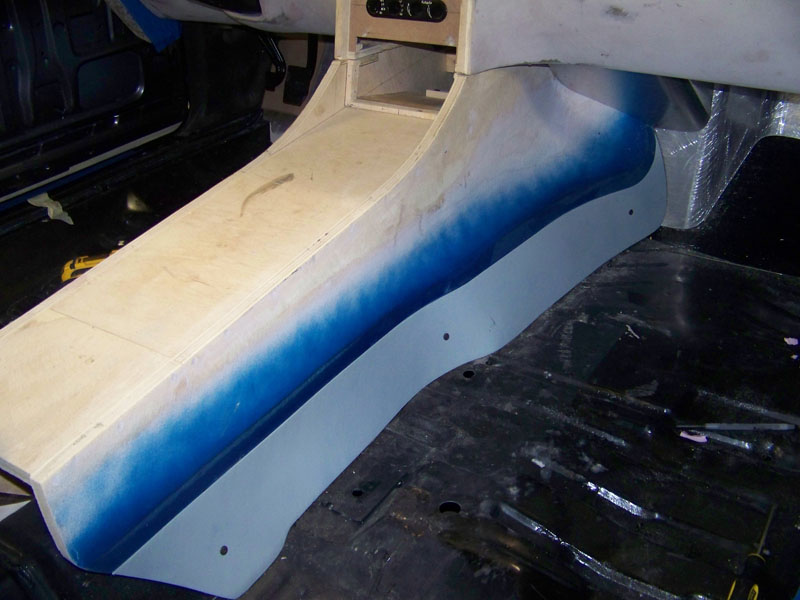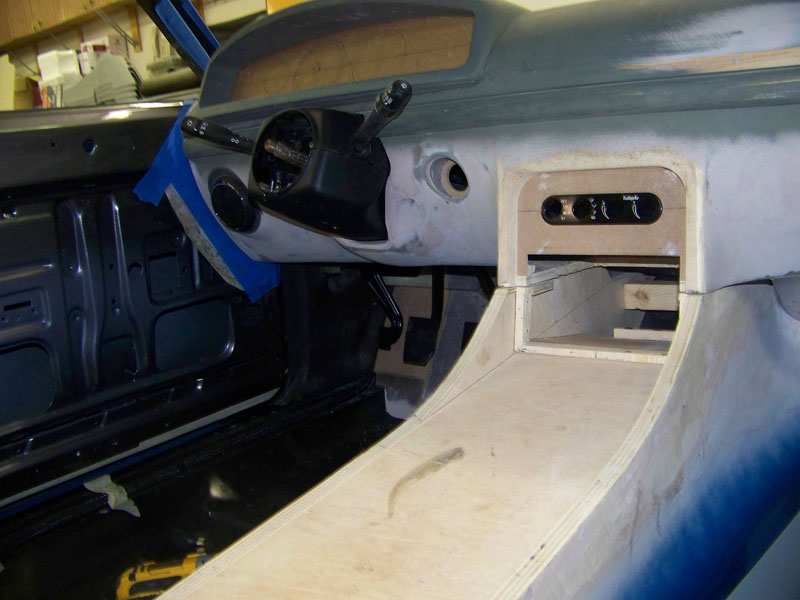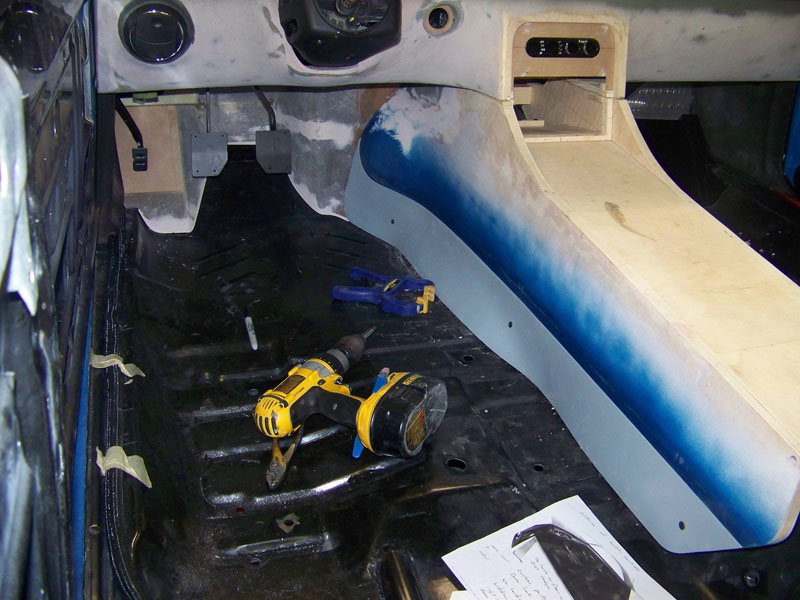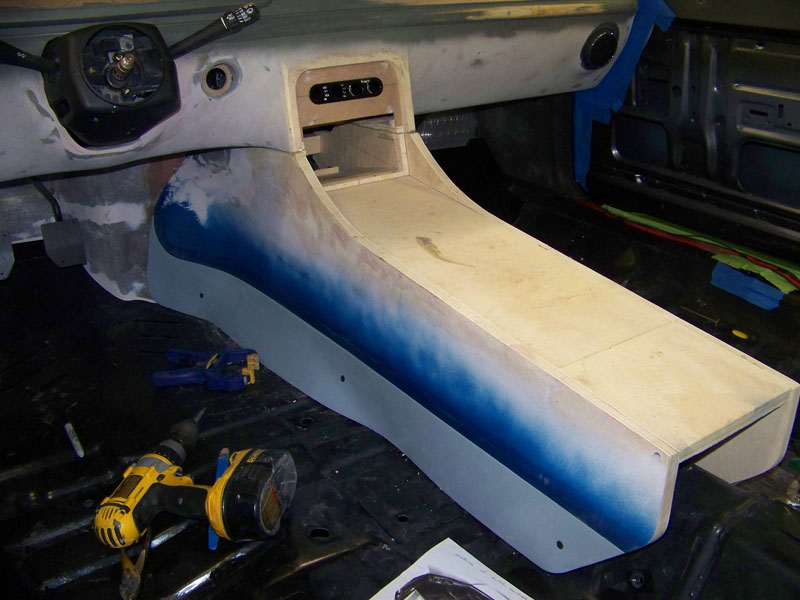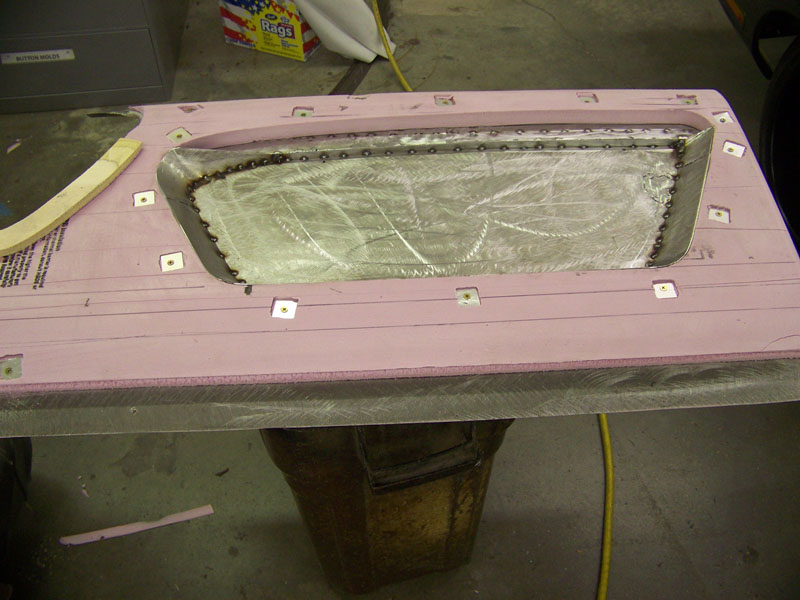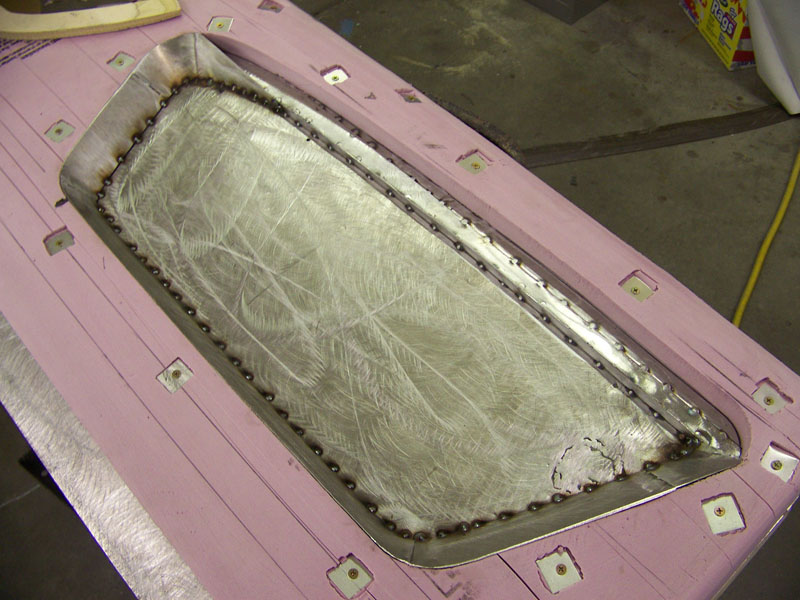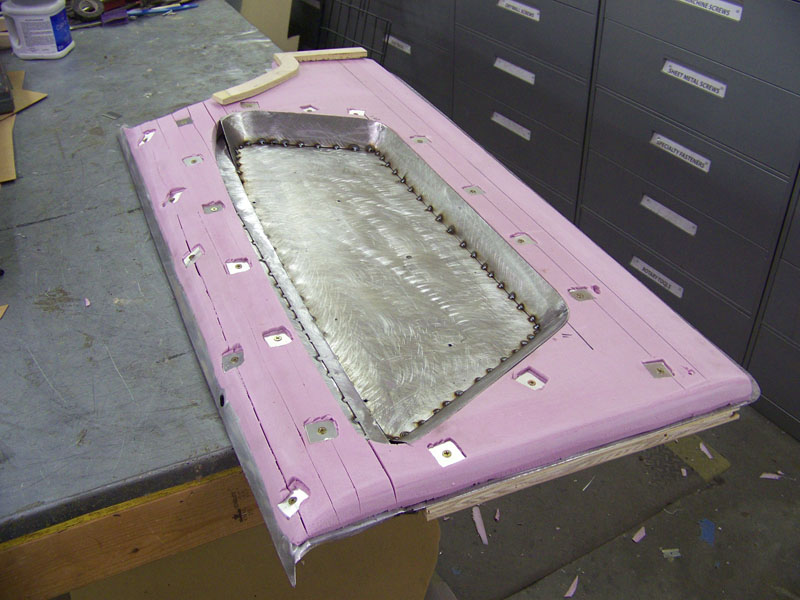 7-28-2012
A few more pics...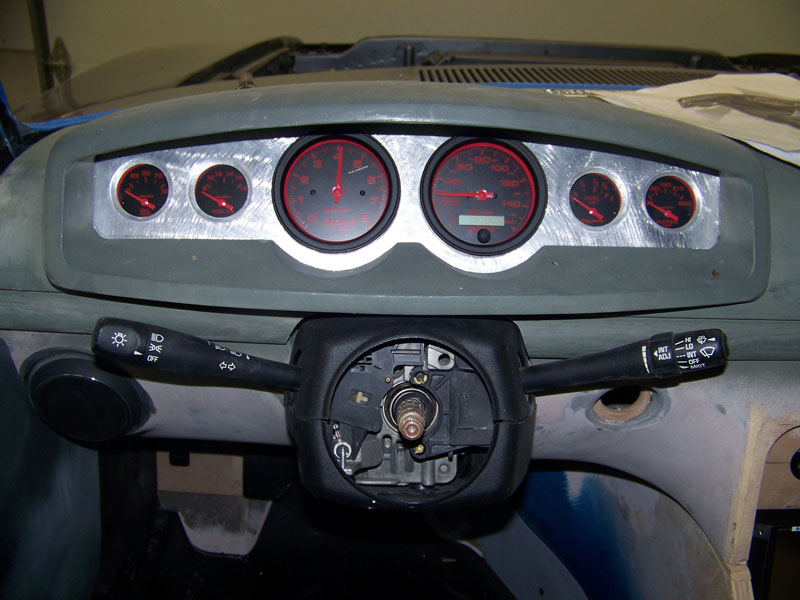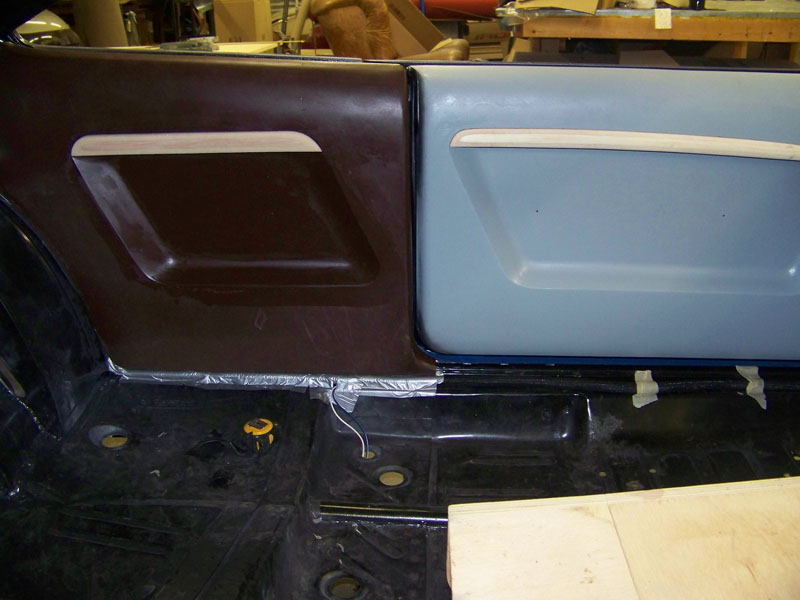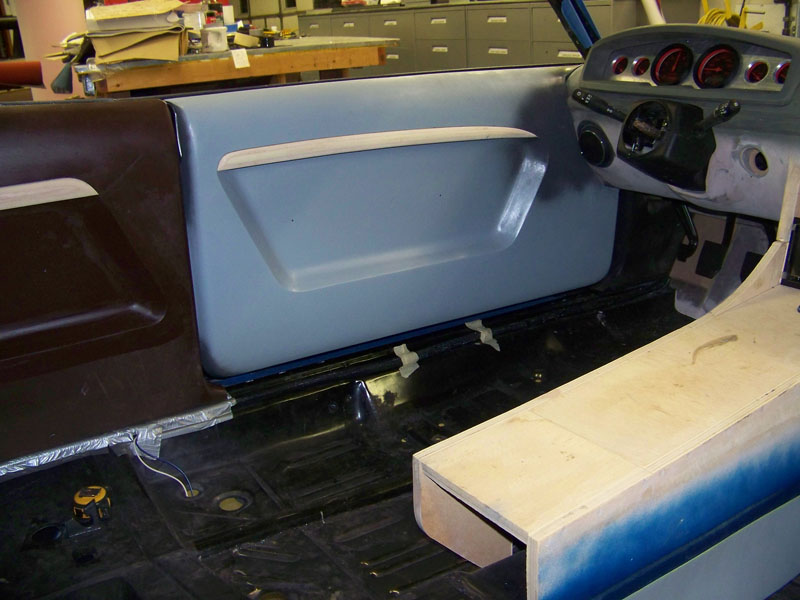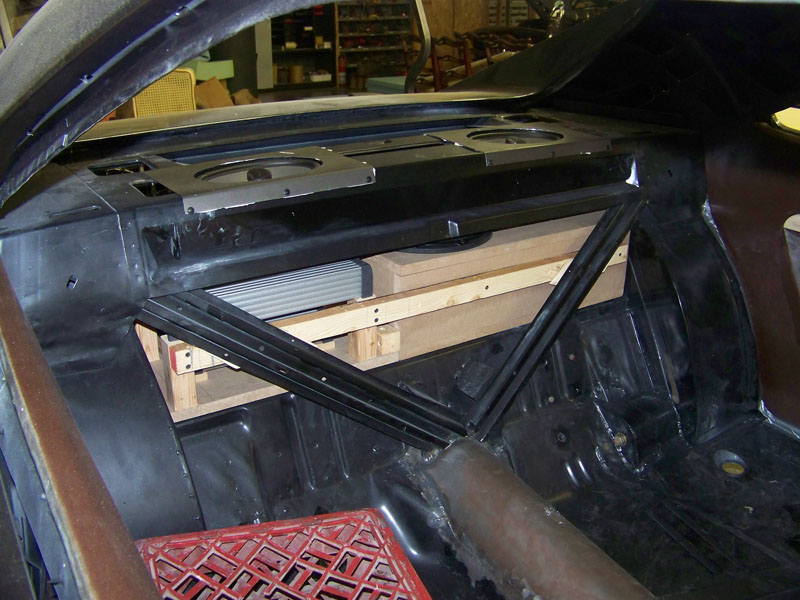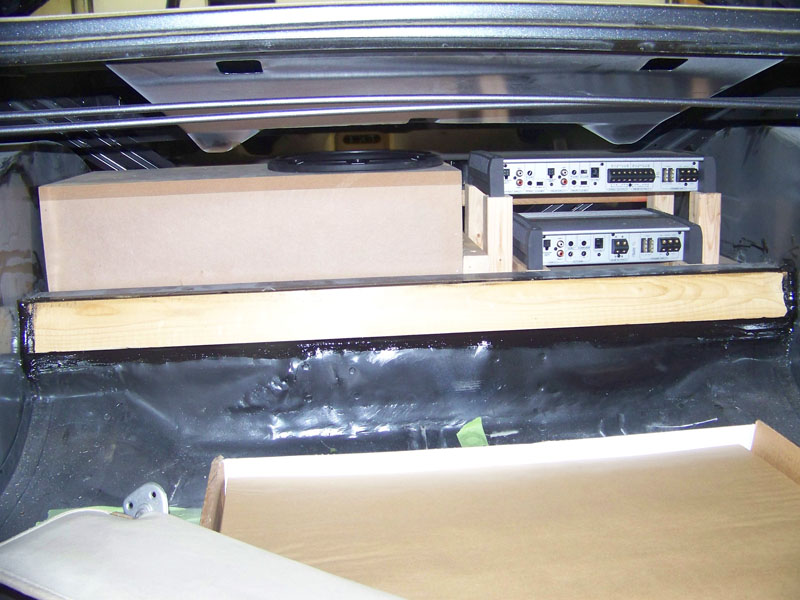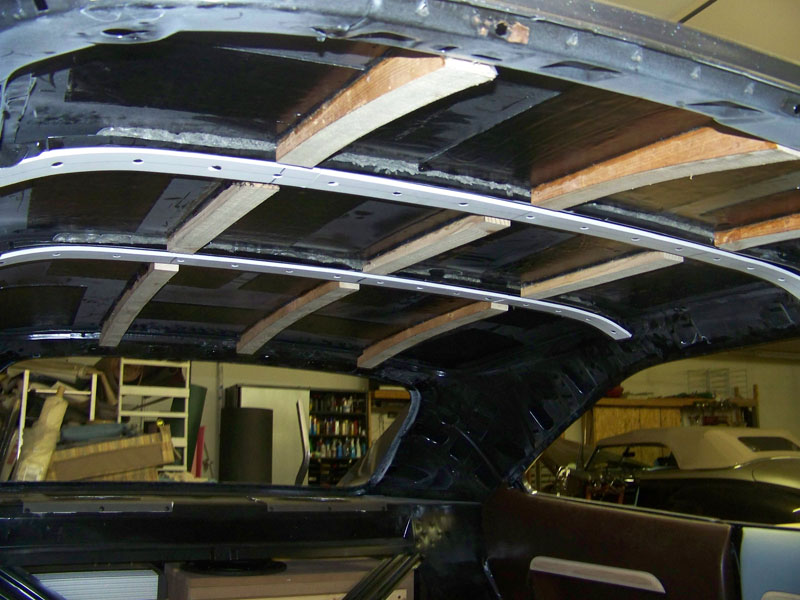 9-5-2012
Some newer pics... On the home stretch now!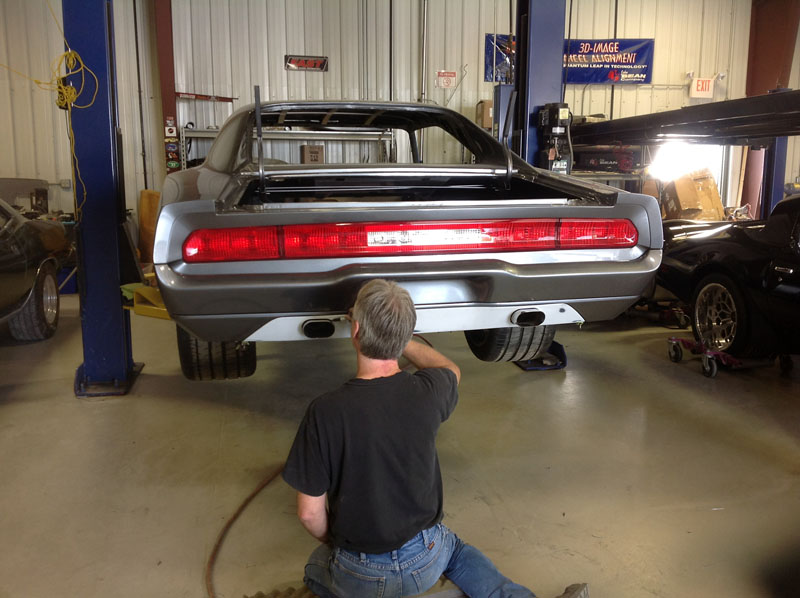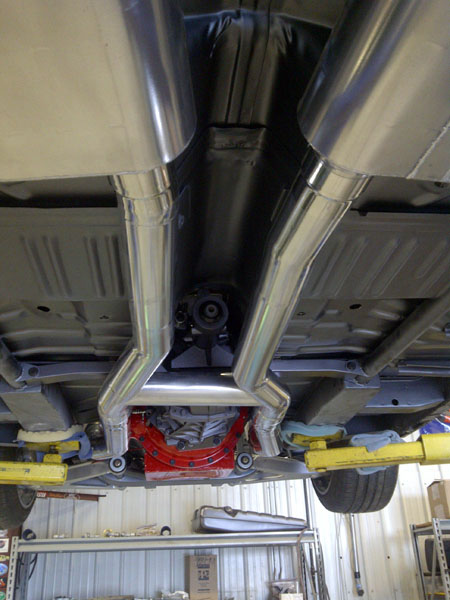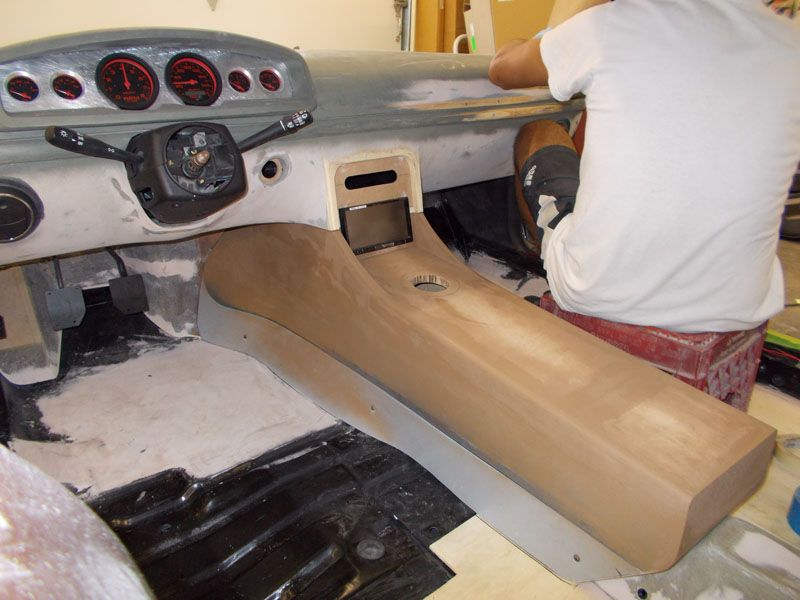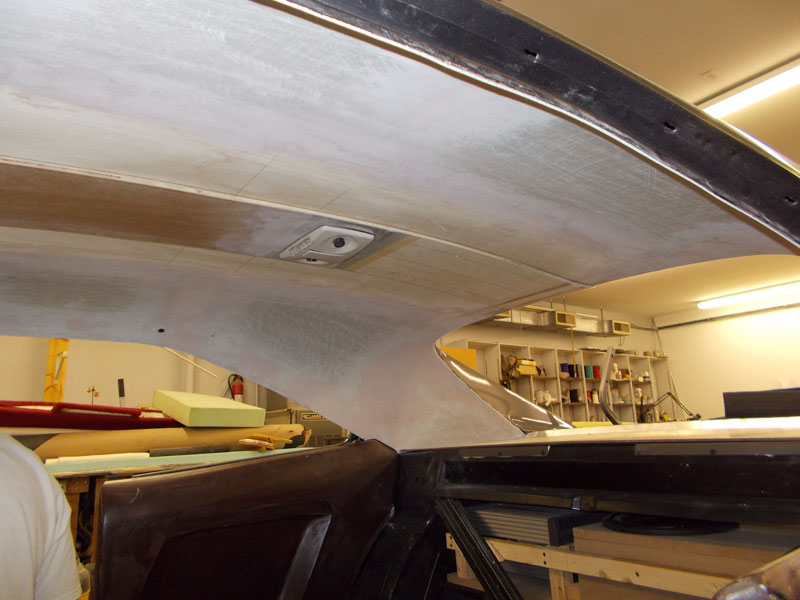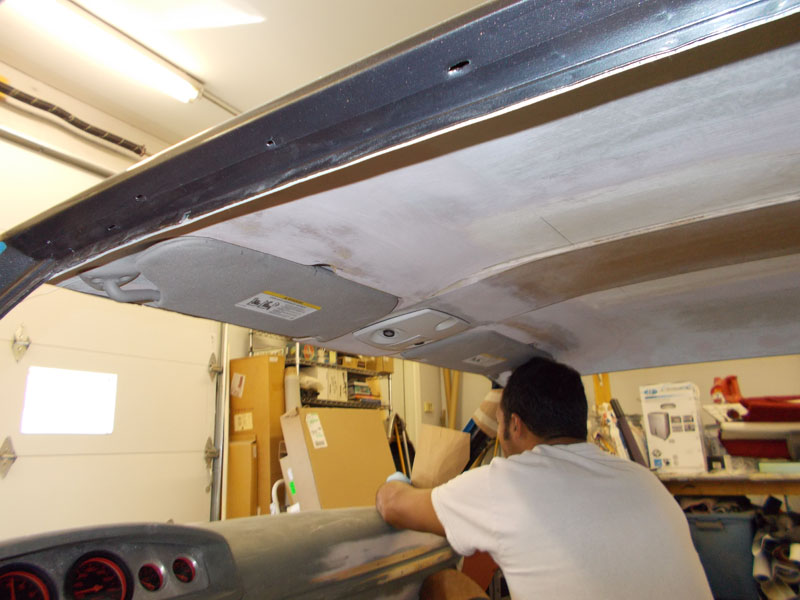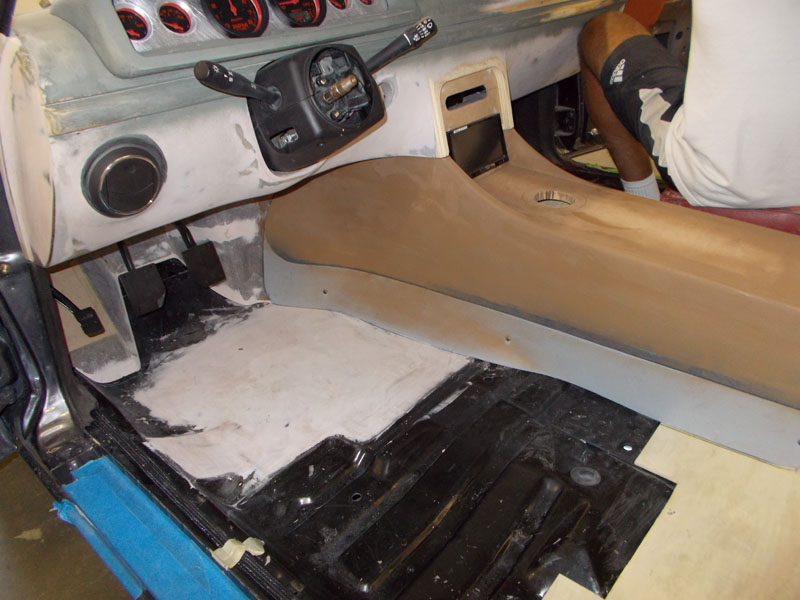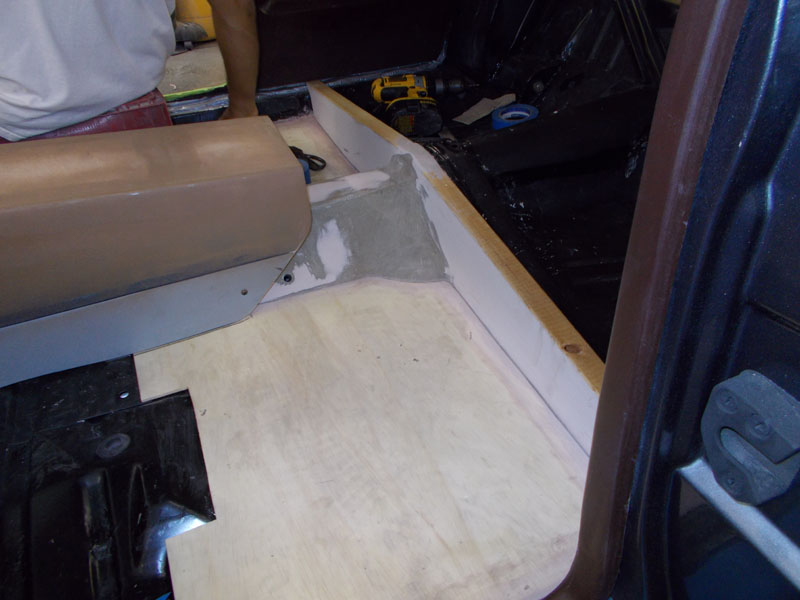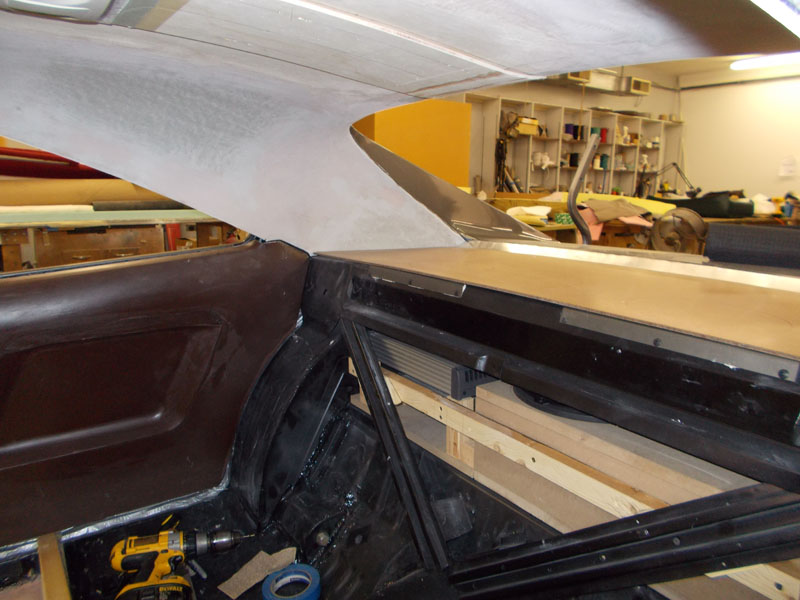 9-21-2012
Latest pics.

I hope you guys like the result from the area behind the rear seats - notice the scallops that we used, similar to the scallops on the outside of the doors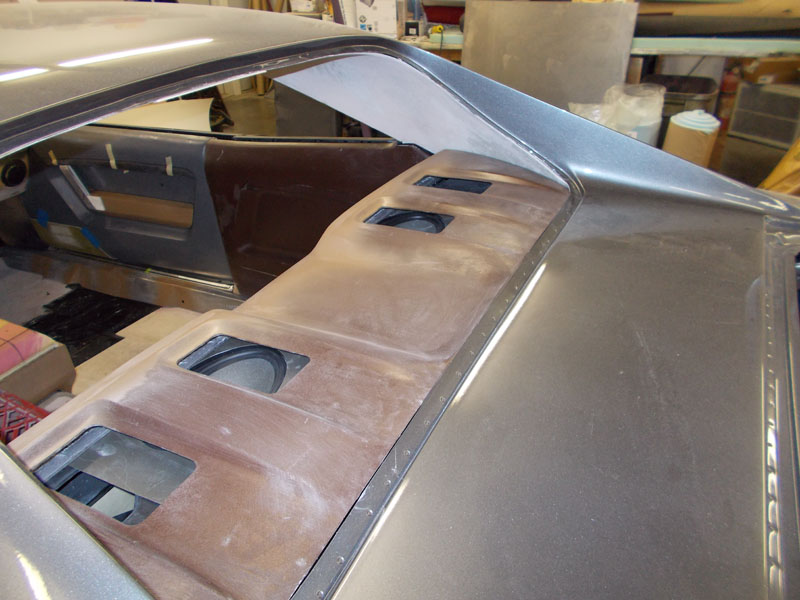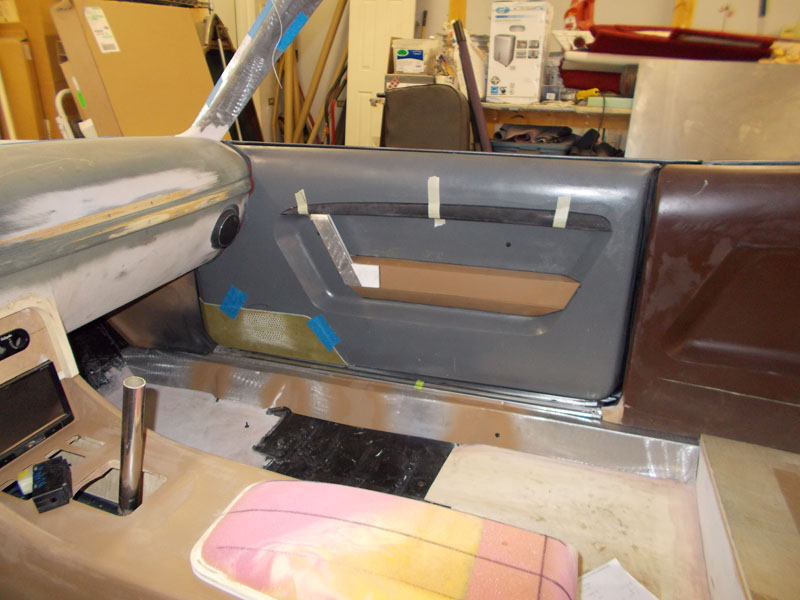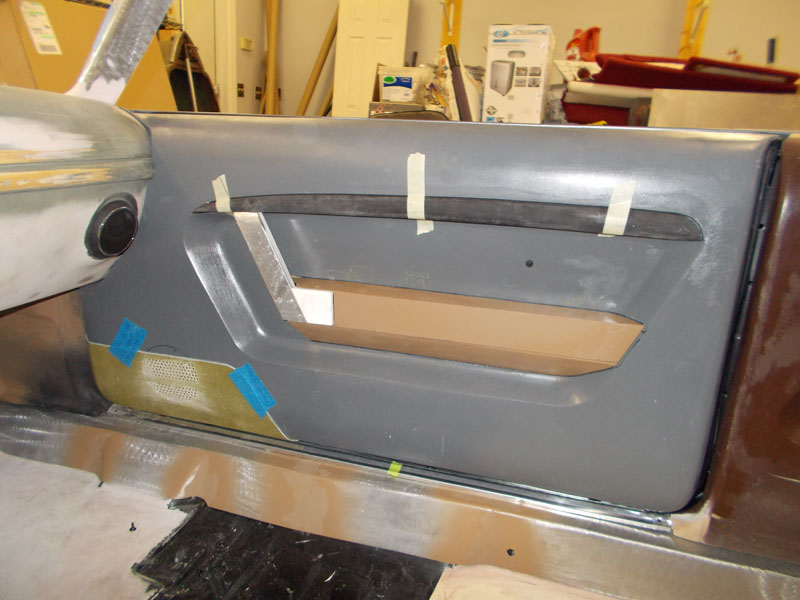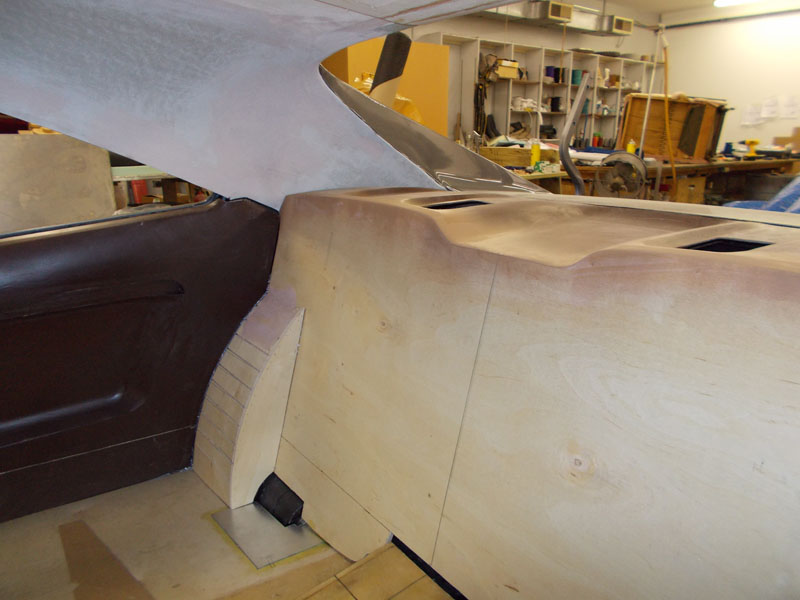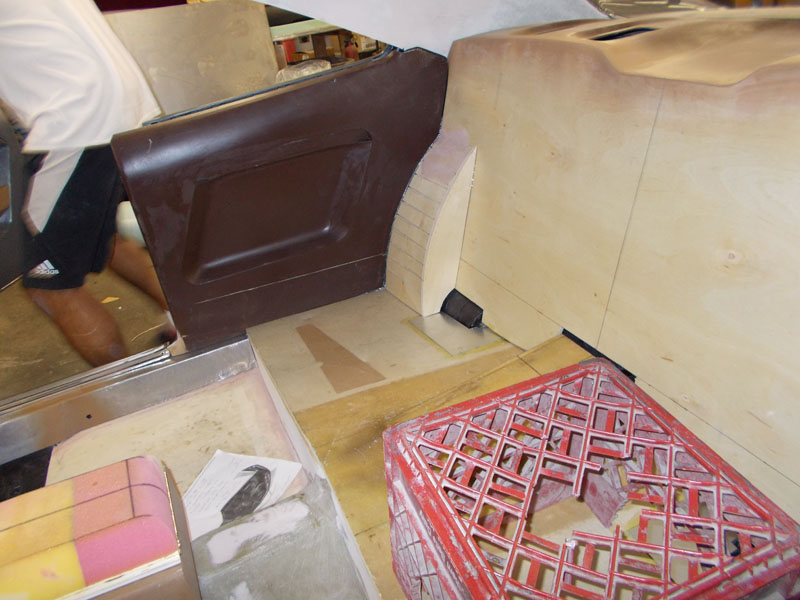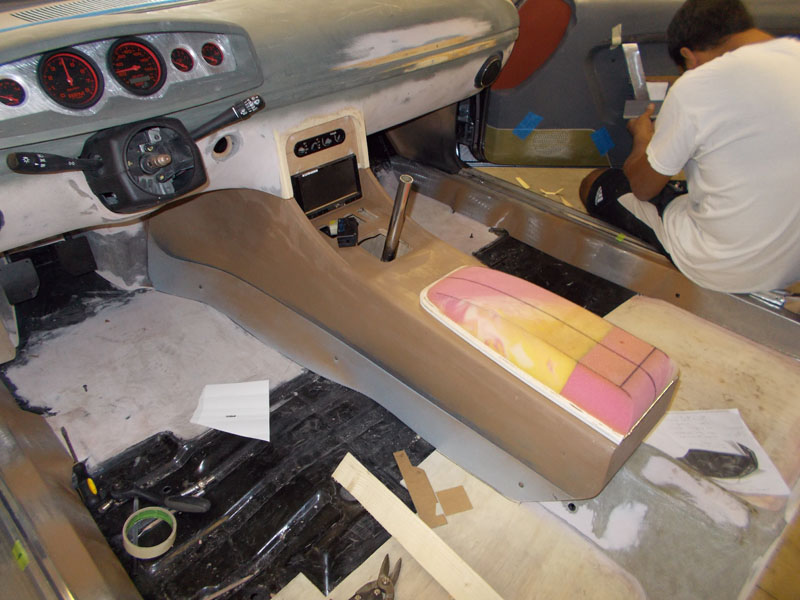 9-28-2012
We are going to debut the car at SEMA next month.

Here are some newer interior pics. Suede headliner.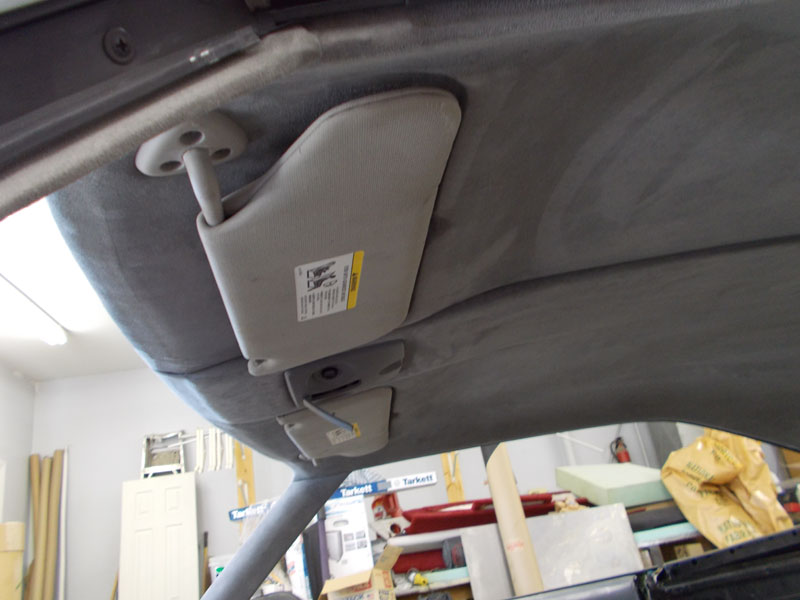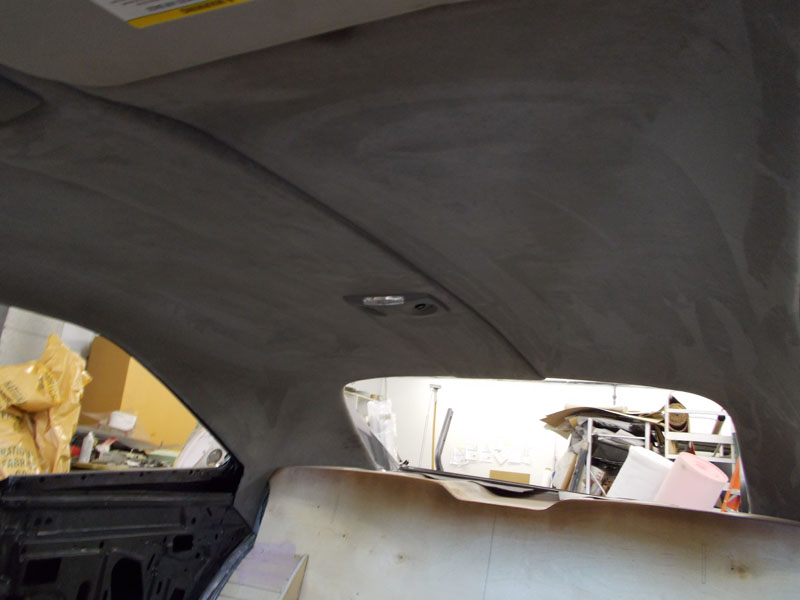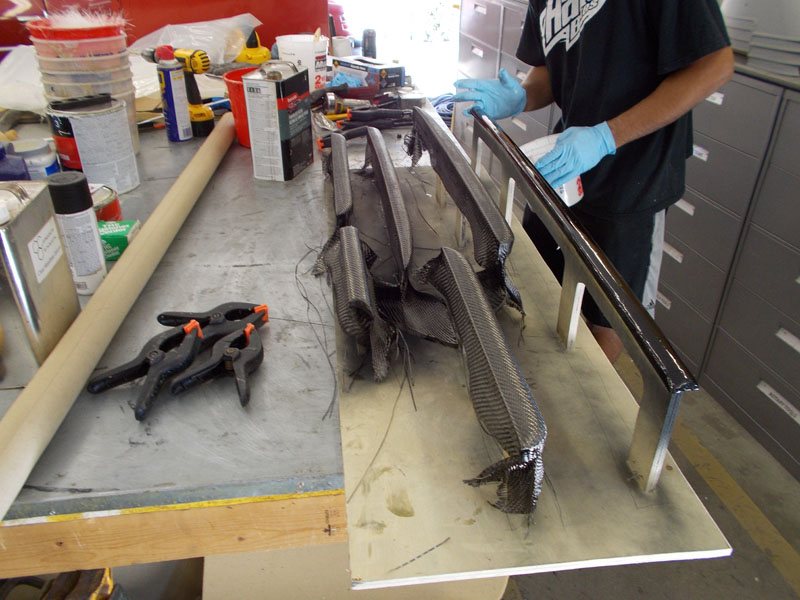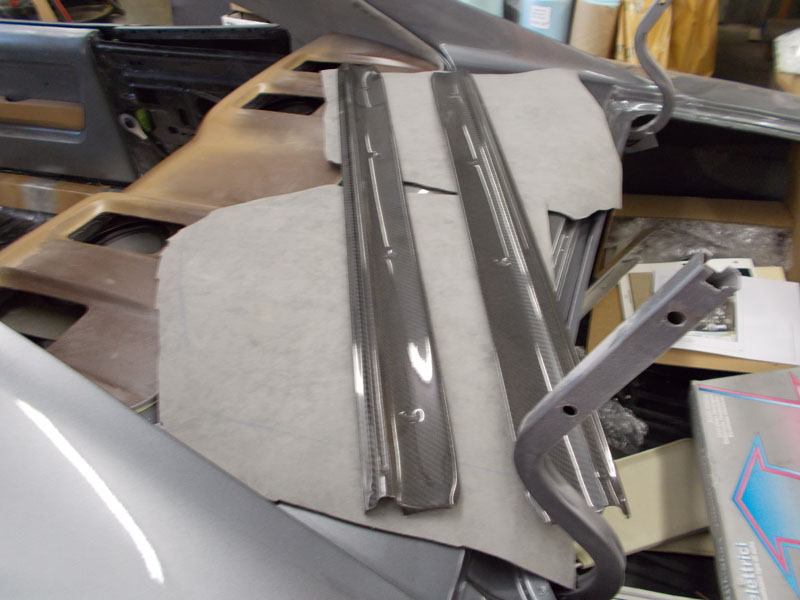 10-12-2012
Thanks!

A few more: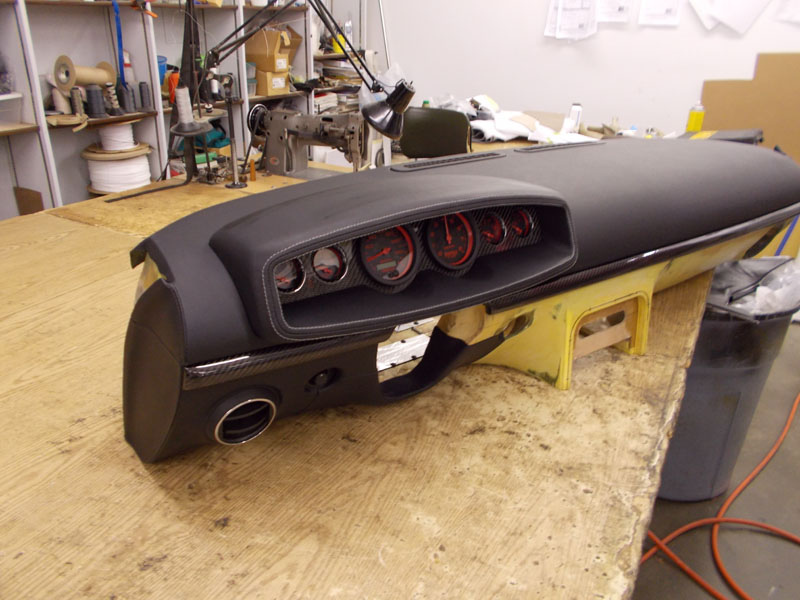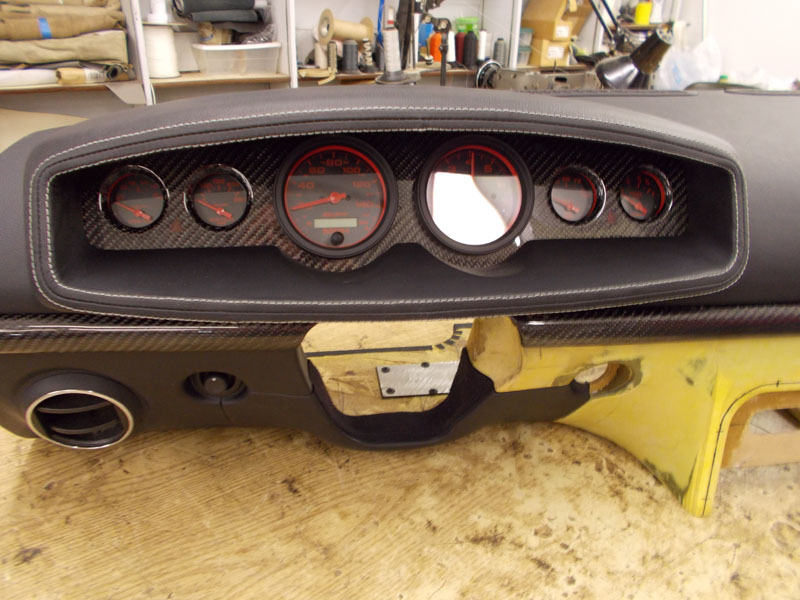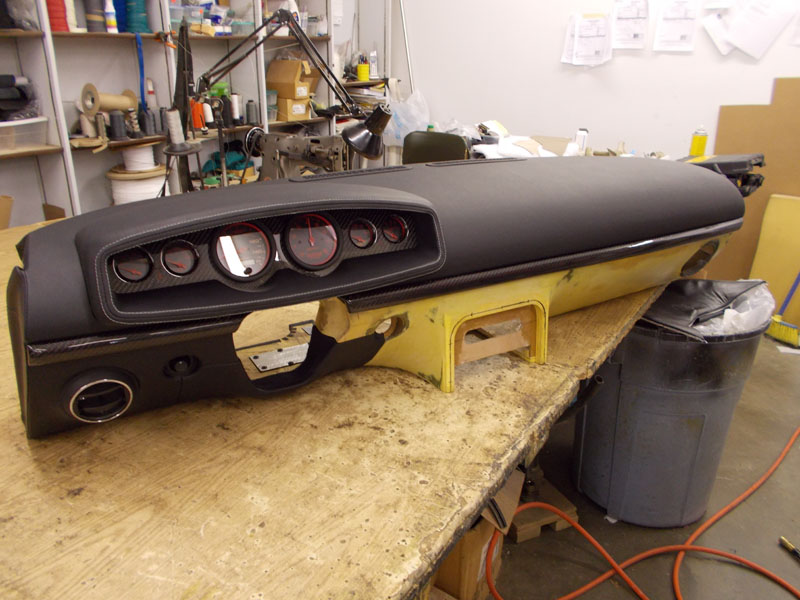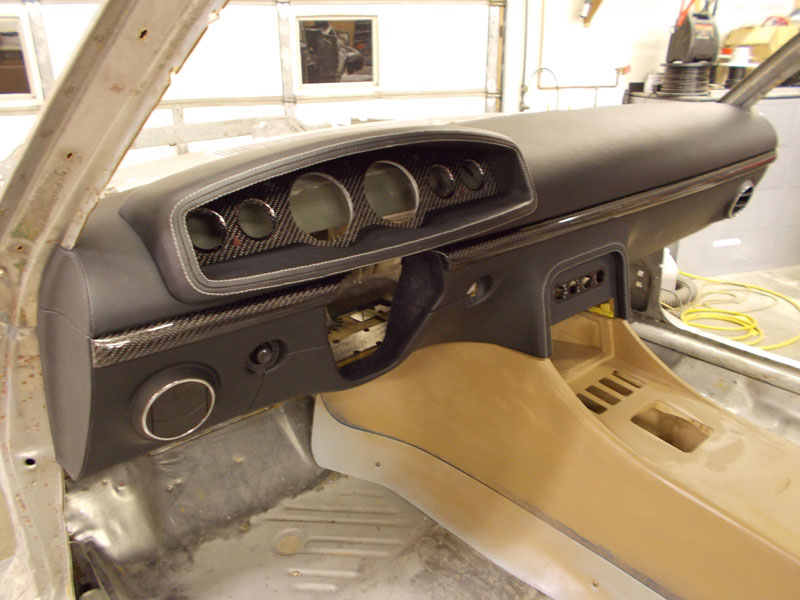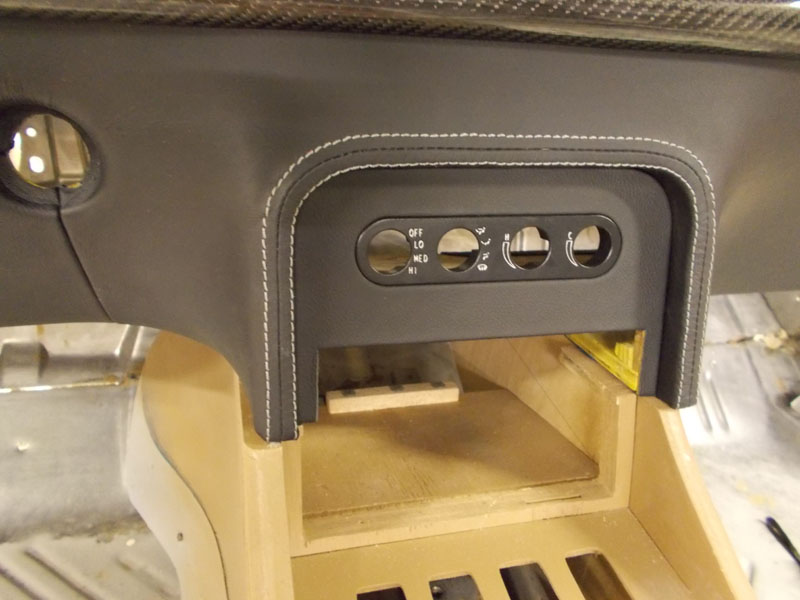 10-19-2012
A few more pics, getting close to SEMA now!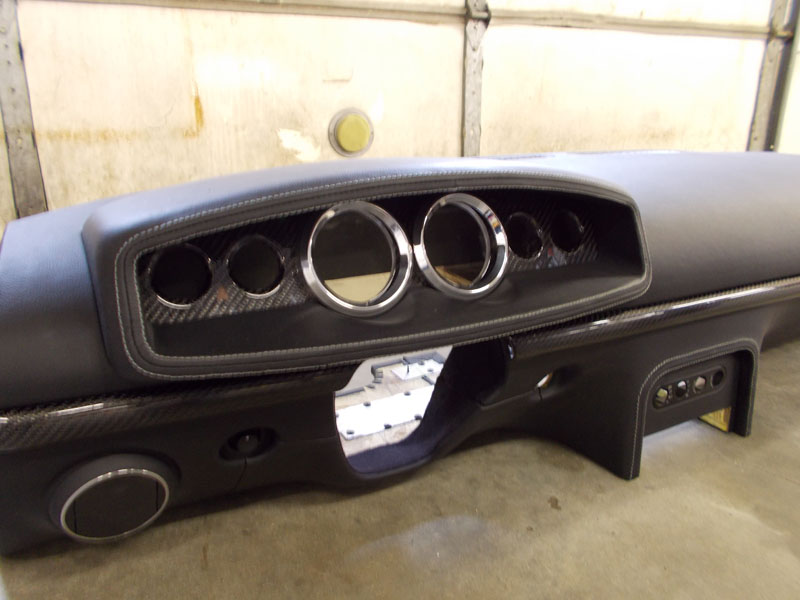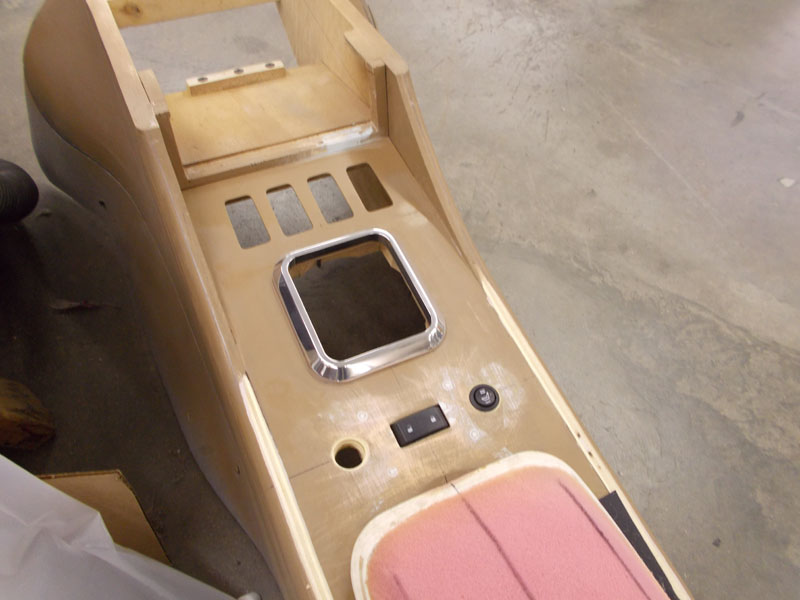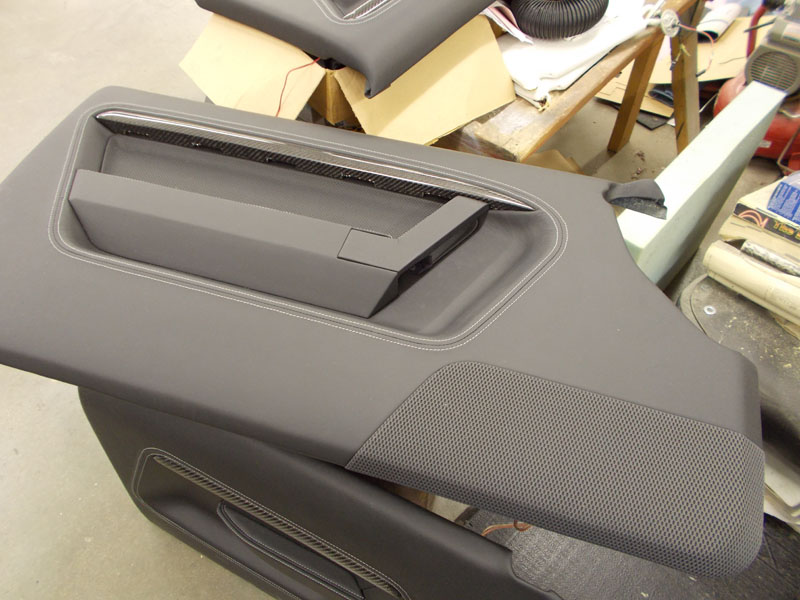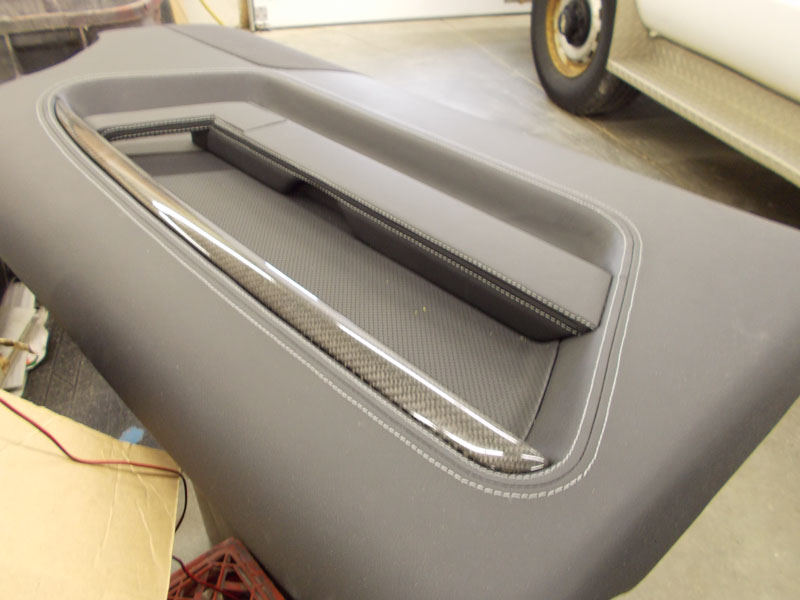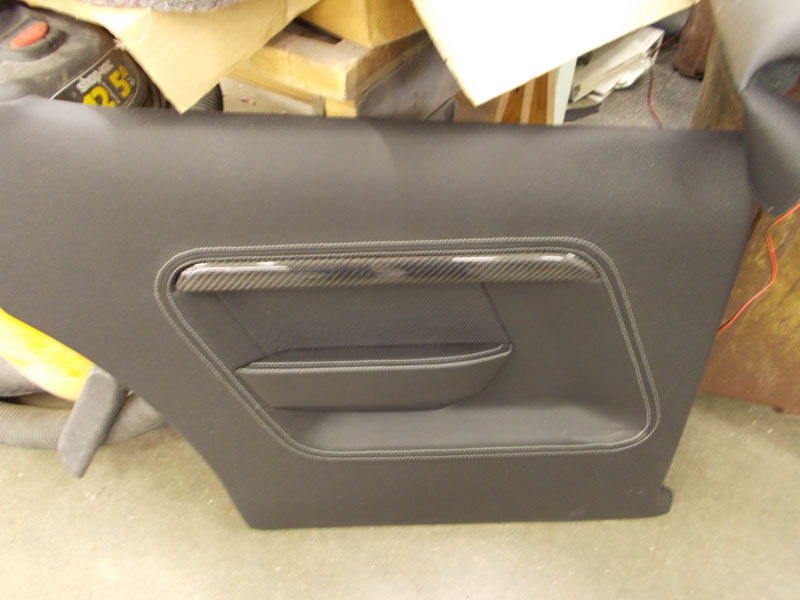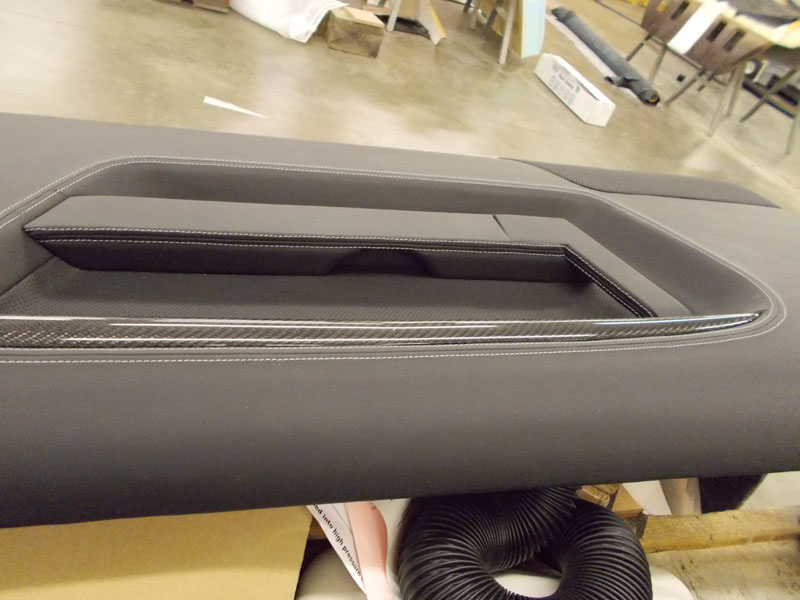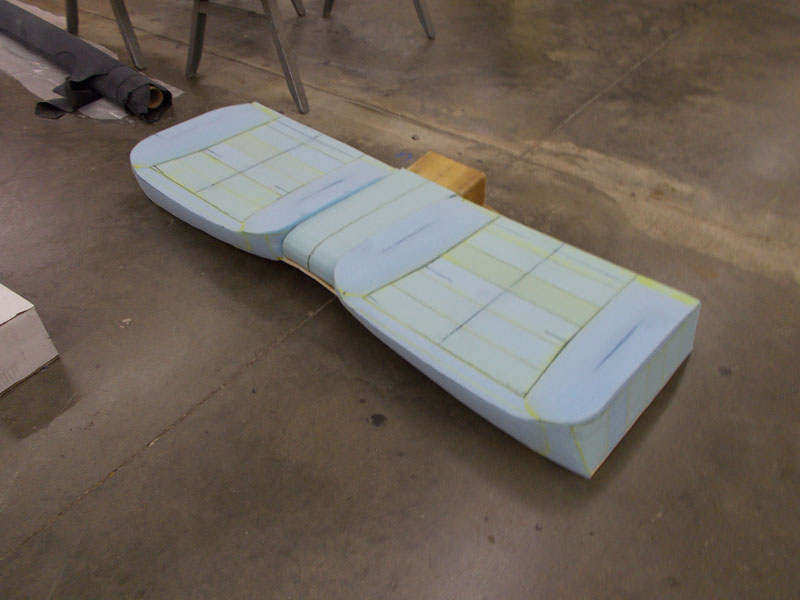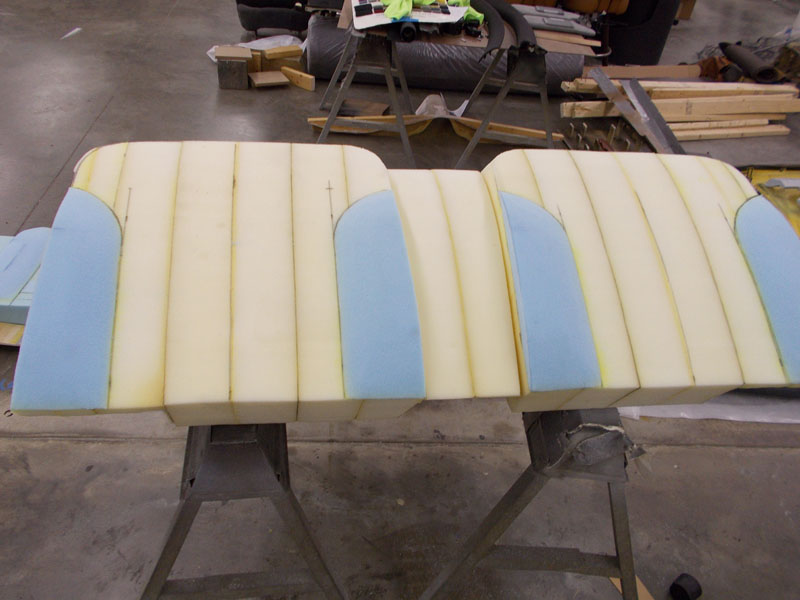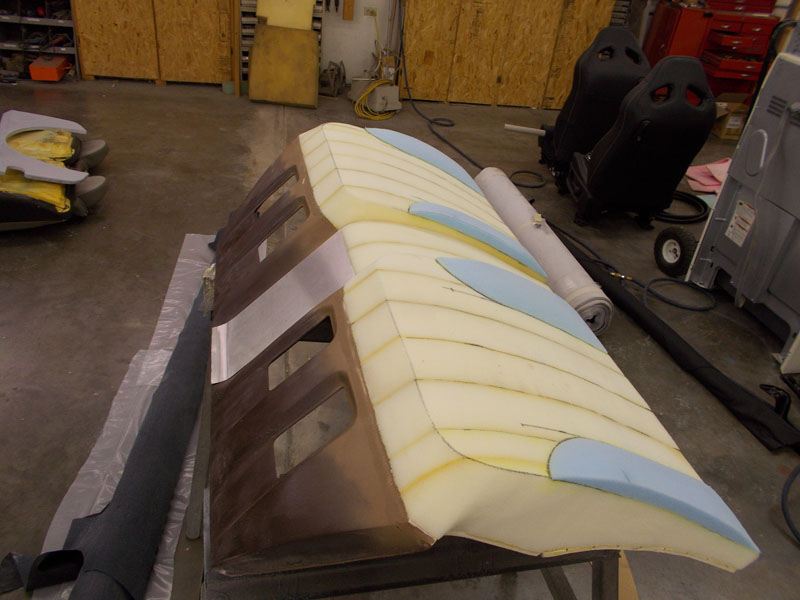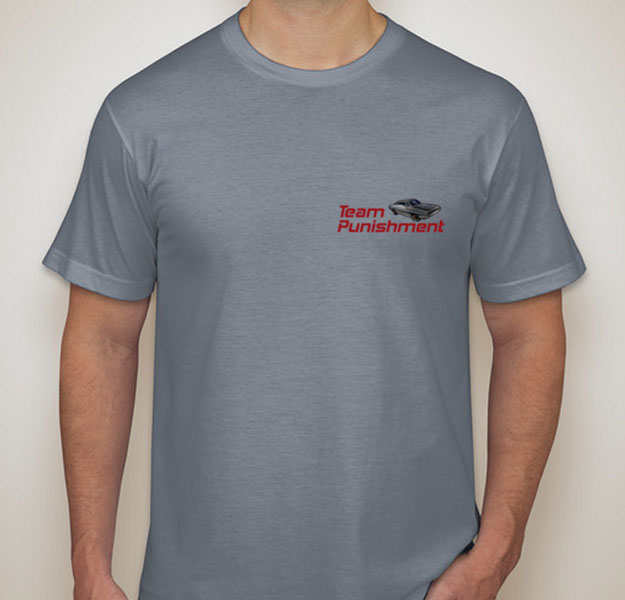 10-19-2012
A few more pics too!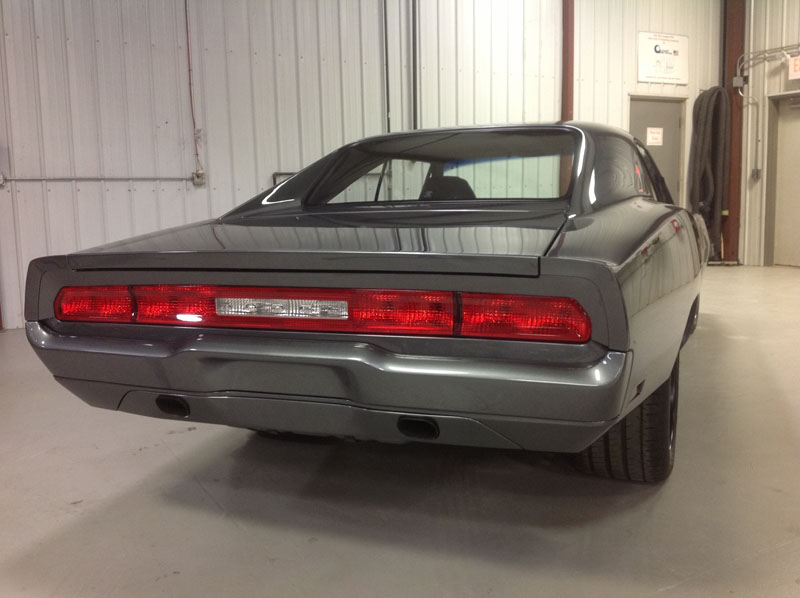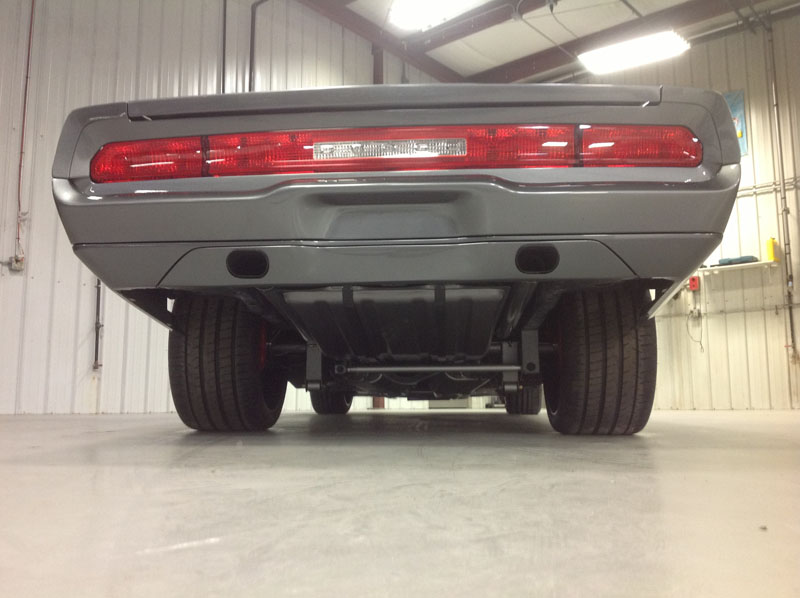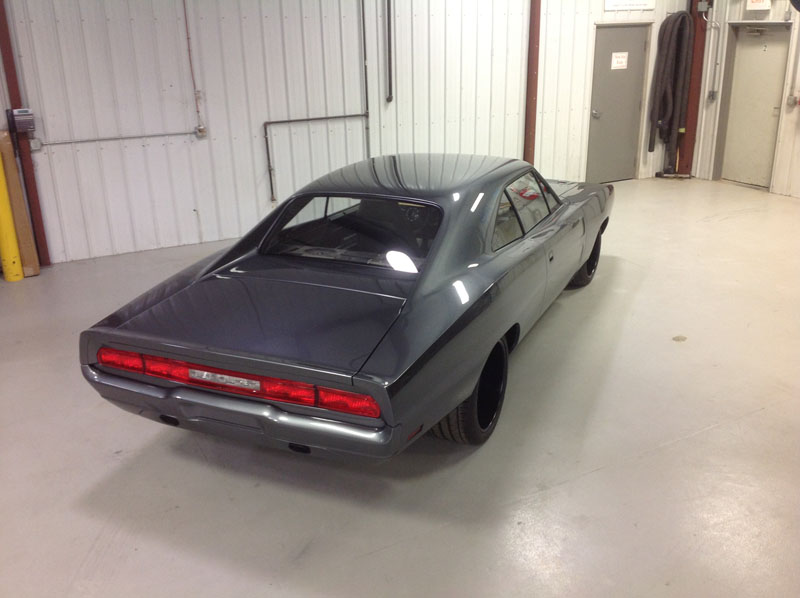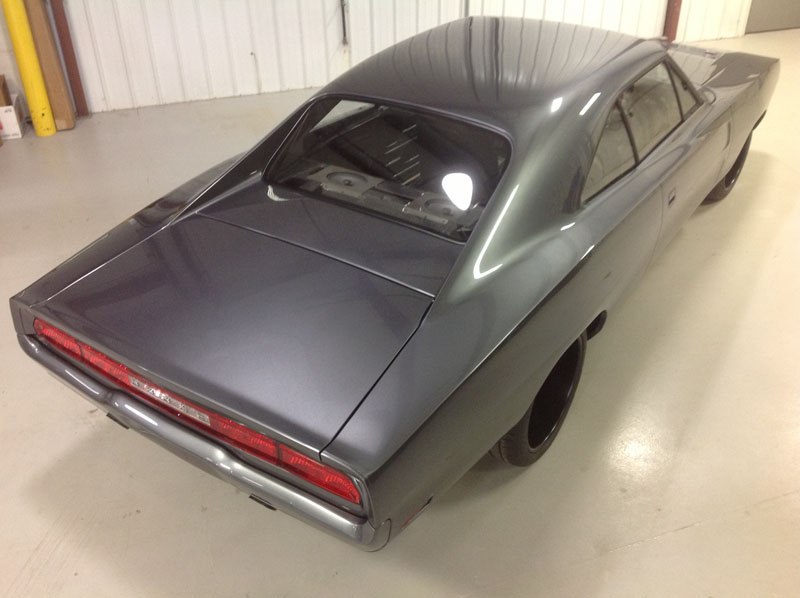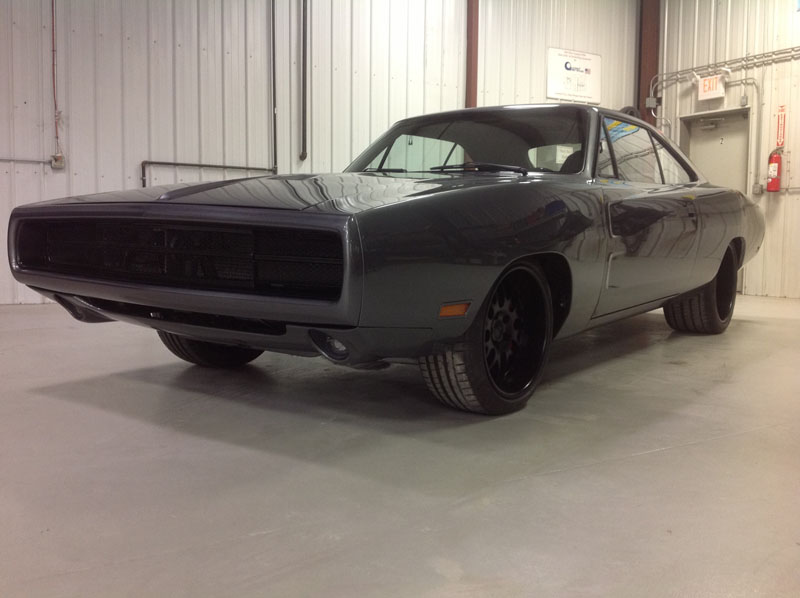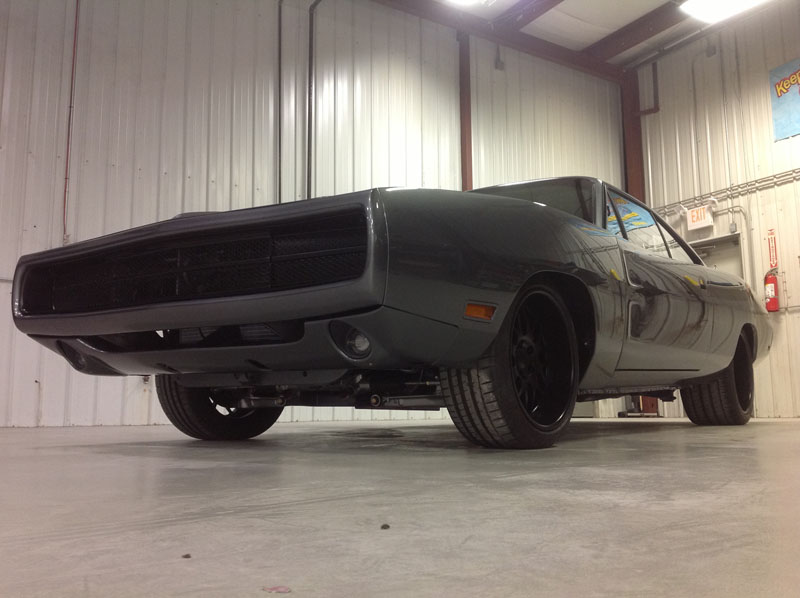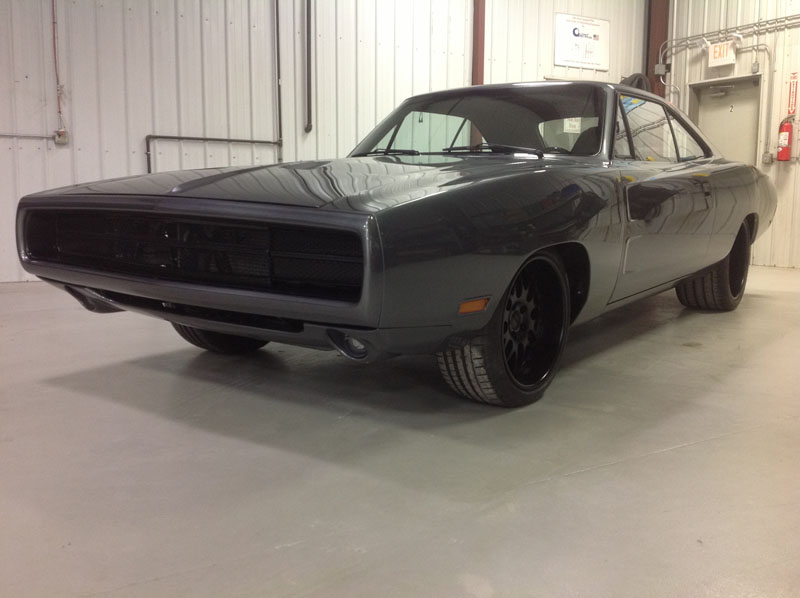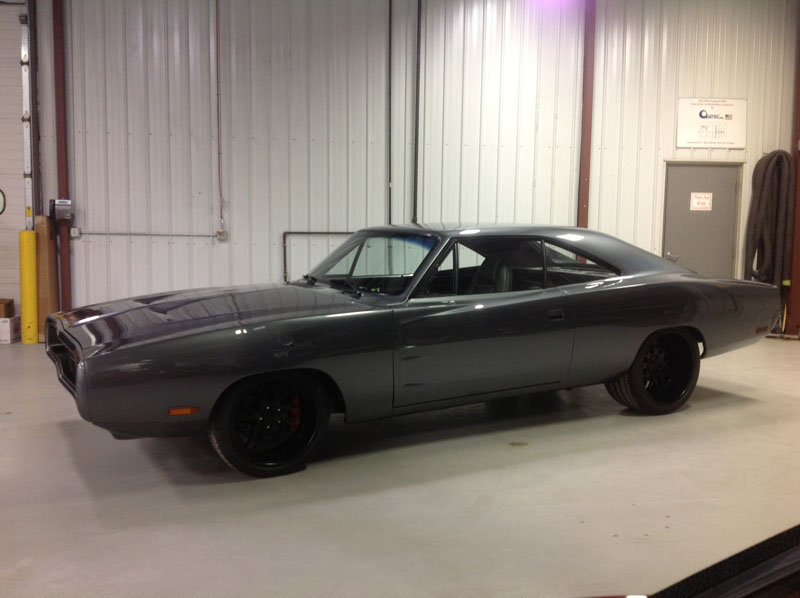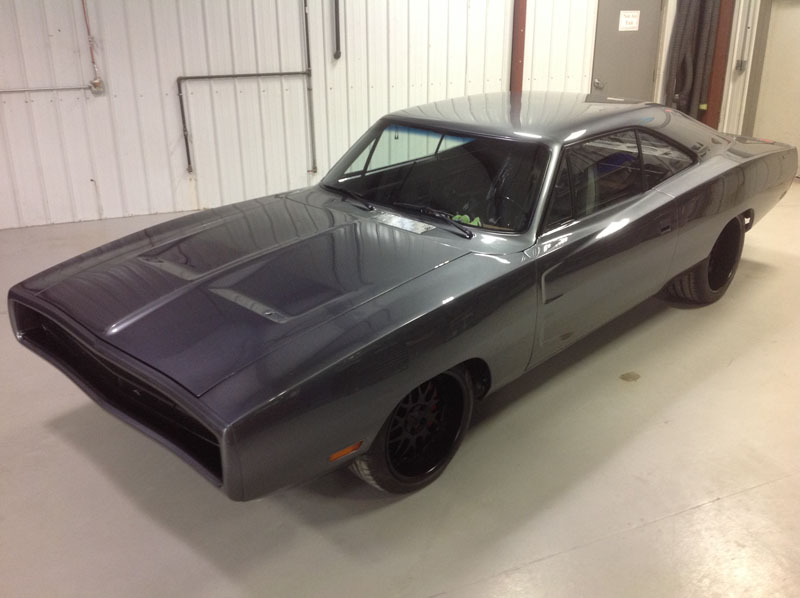 Grill turned out great!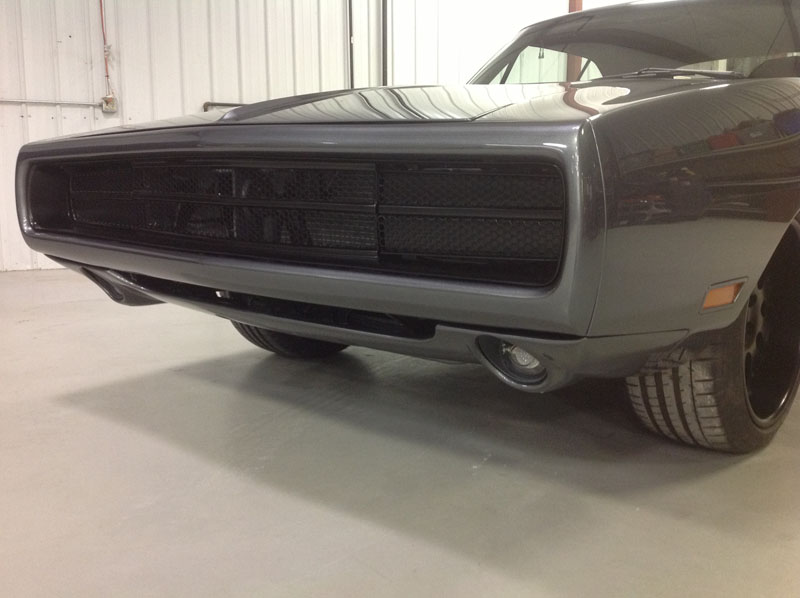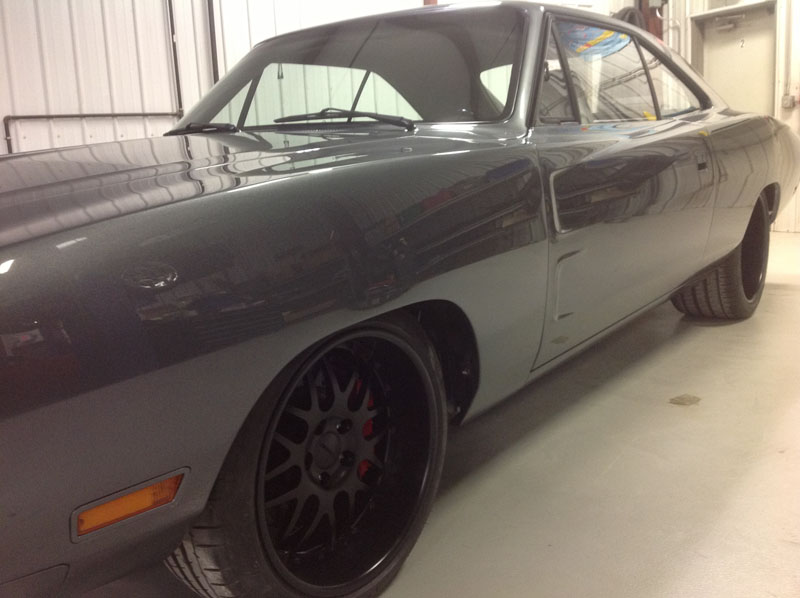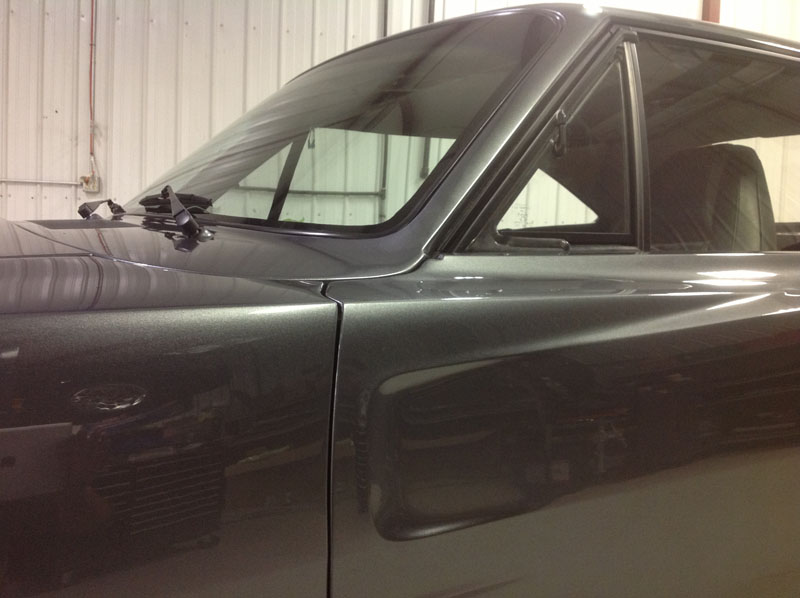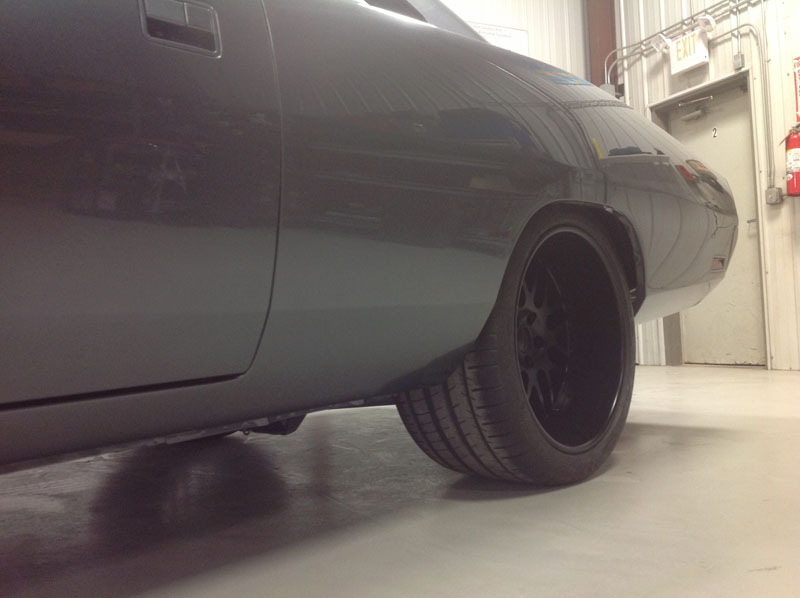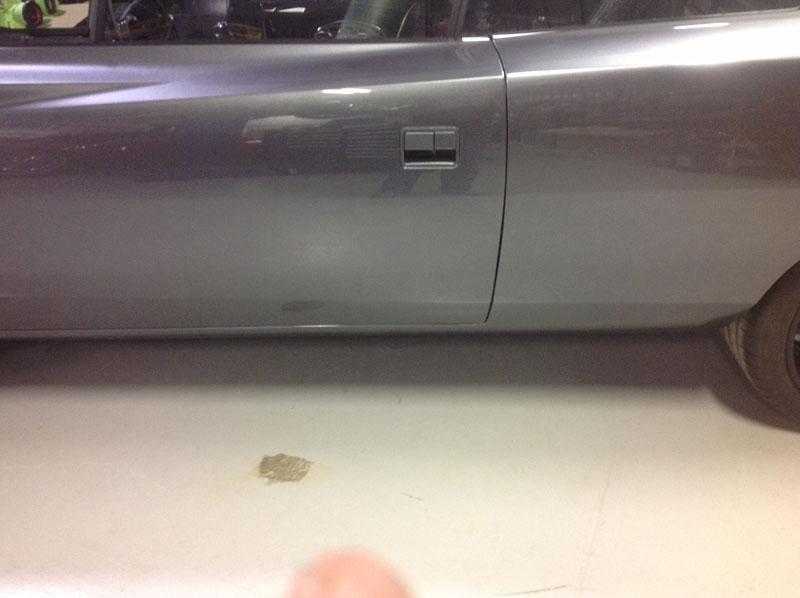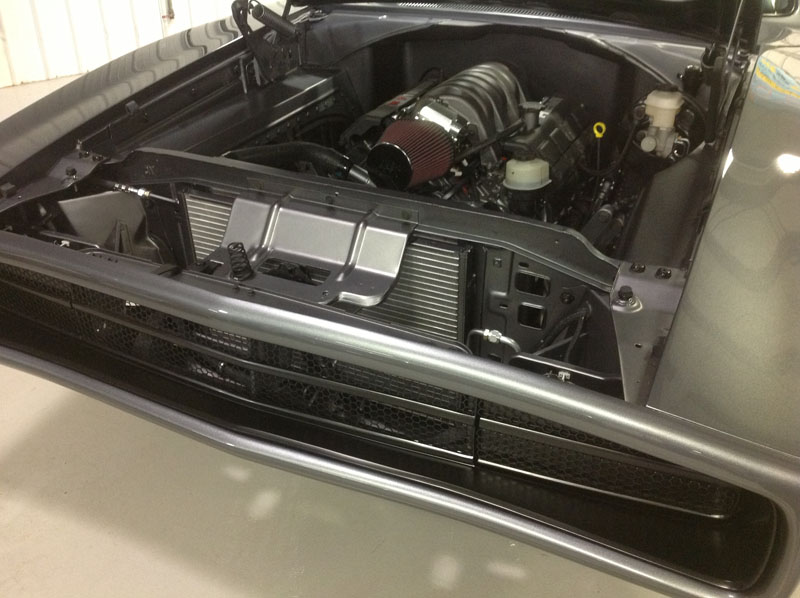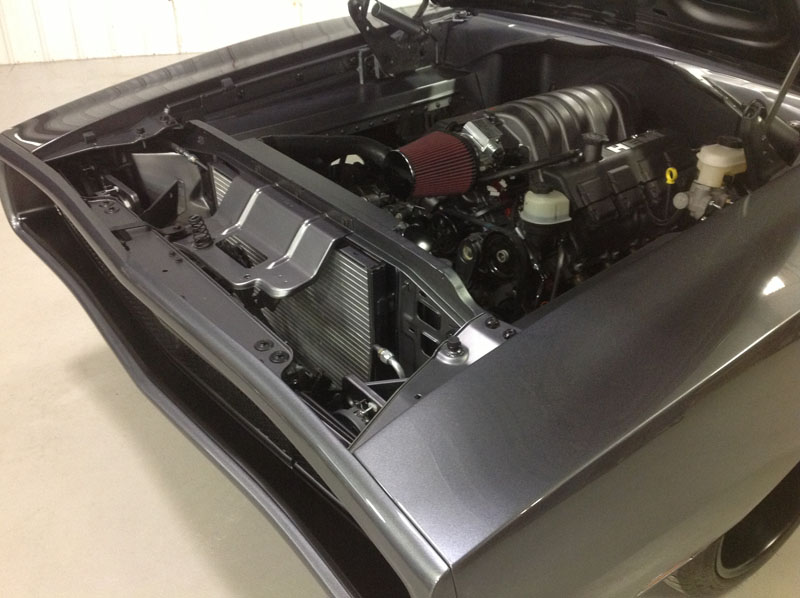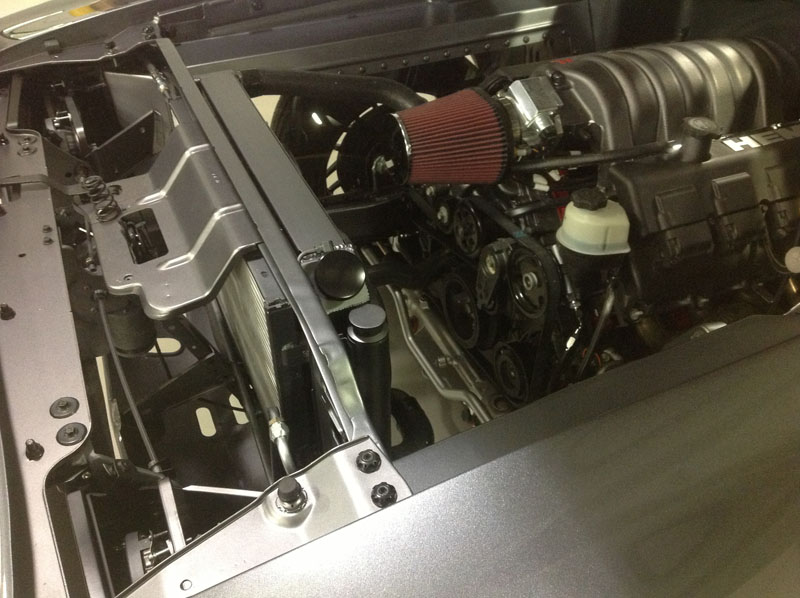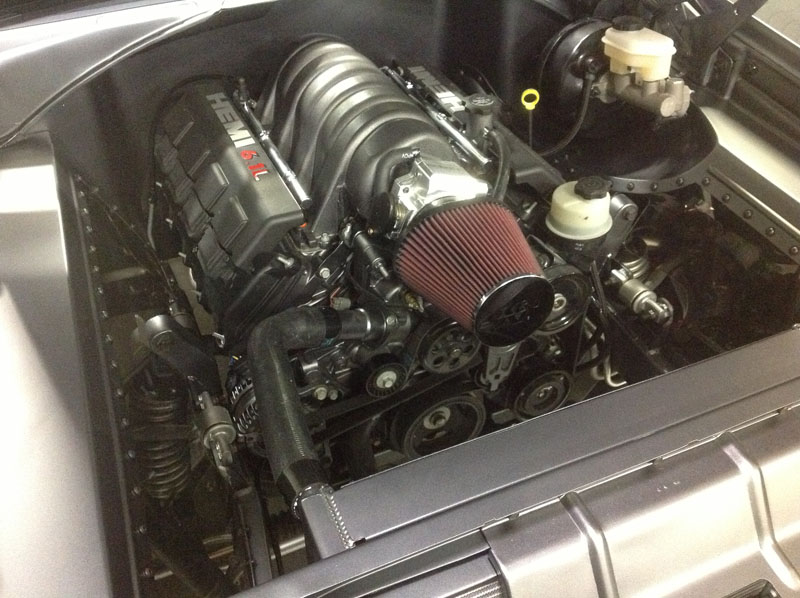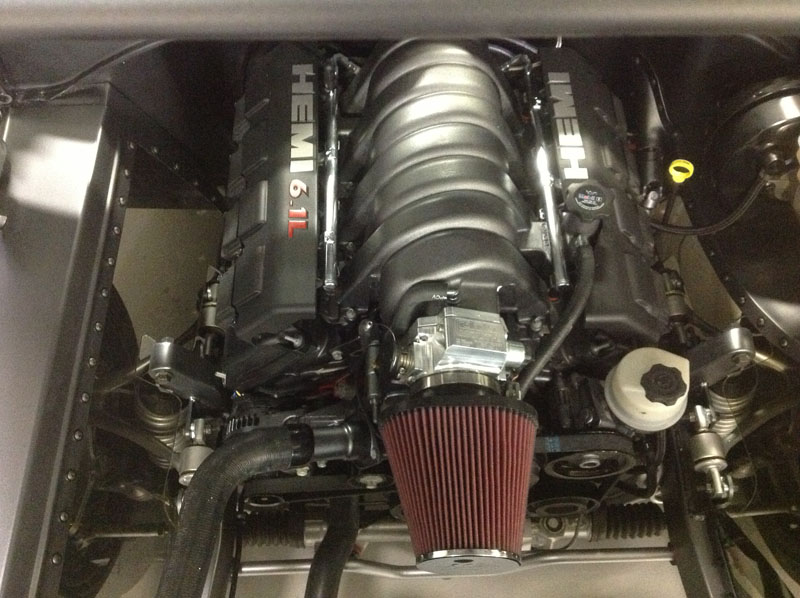 10-27-2012
A few more pics... its on its way to Vegas right now!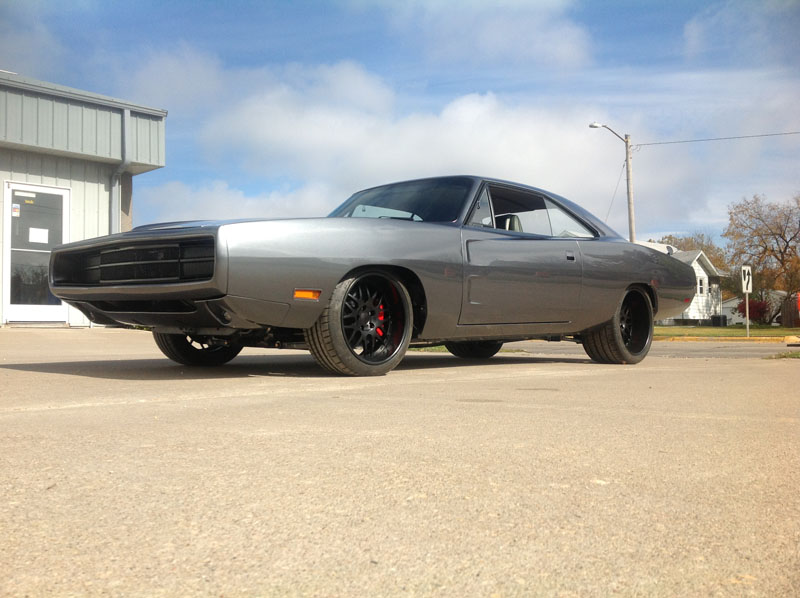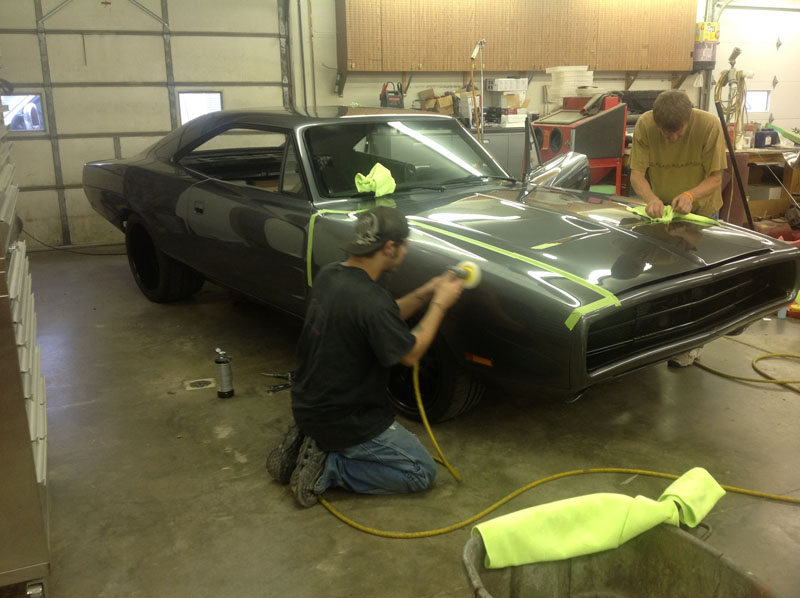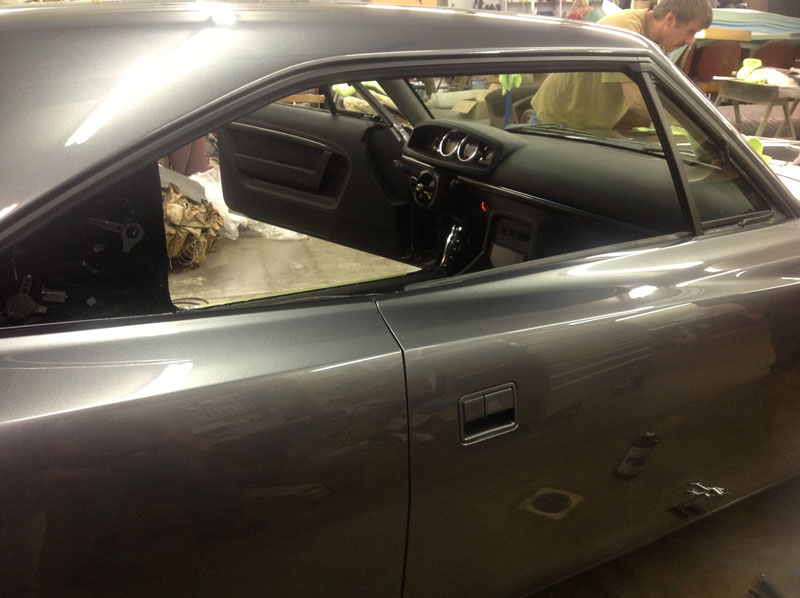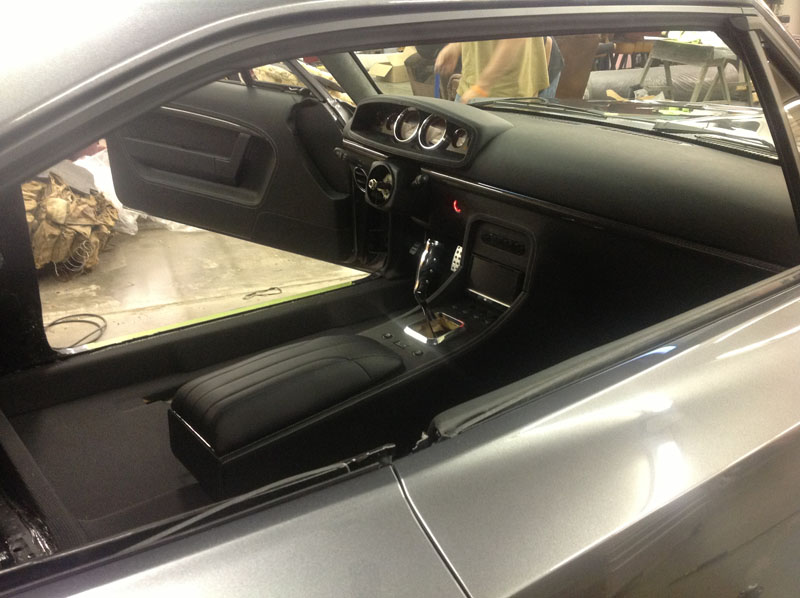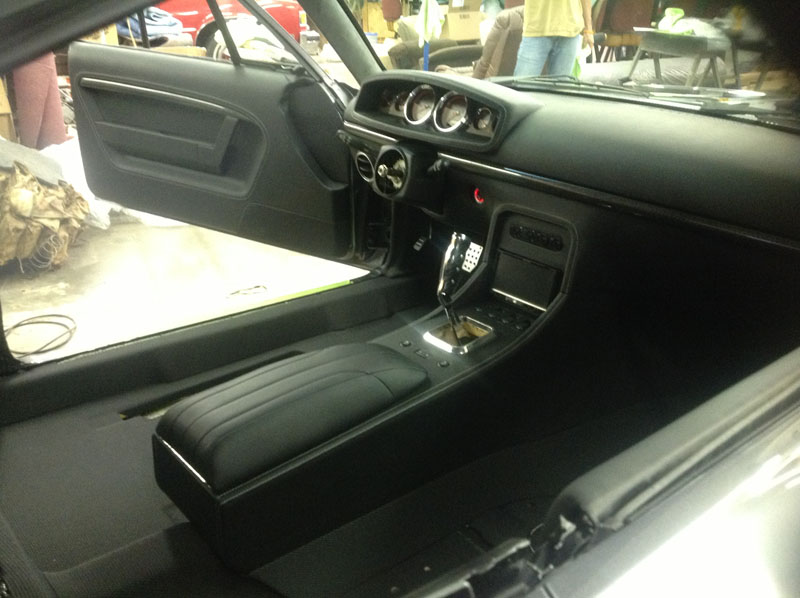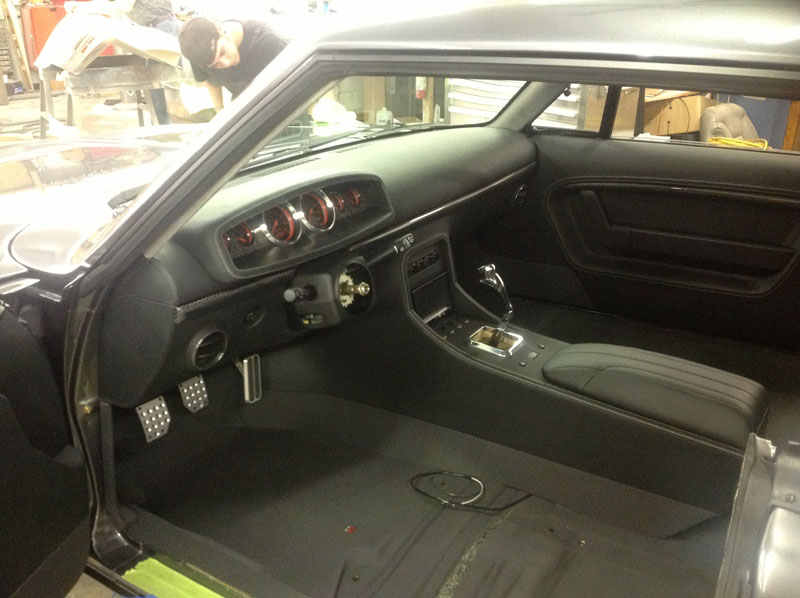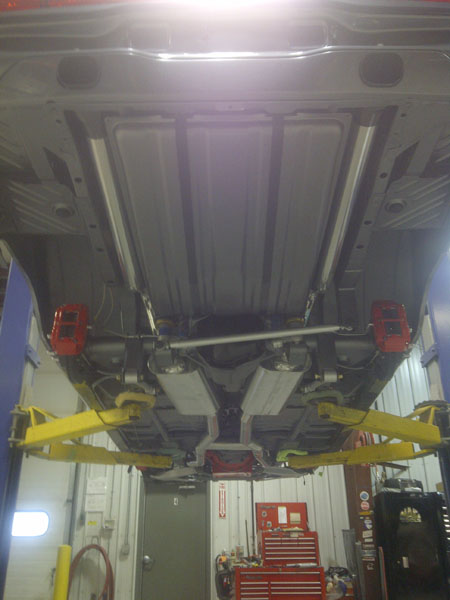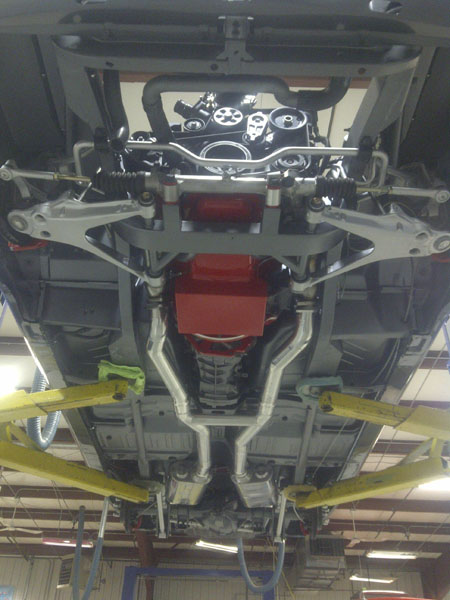 10-29-2012
If you are in Vegas, the car is at SEMA right now, Central building... Spot 23395...


11-1-2012
What a great day at SEMA yesterday. The car was photographed lots of times. People were very excited about the front bumper and engine placement, the rear tail lights, and the interior.

MOPAR got some love!

Some pics from the day... the first is me with Dave Salvaggio the builder...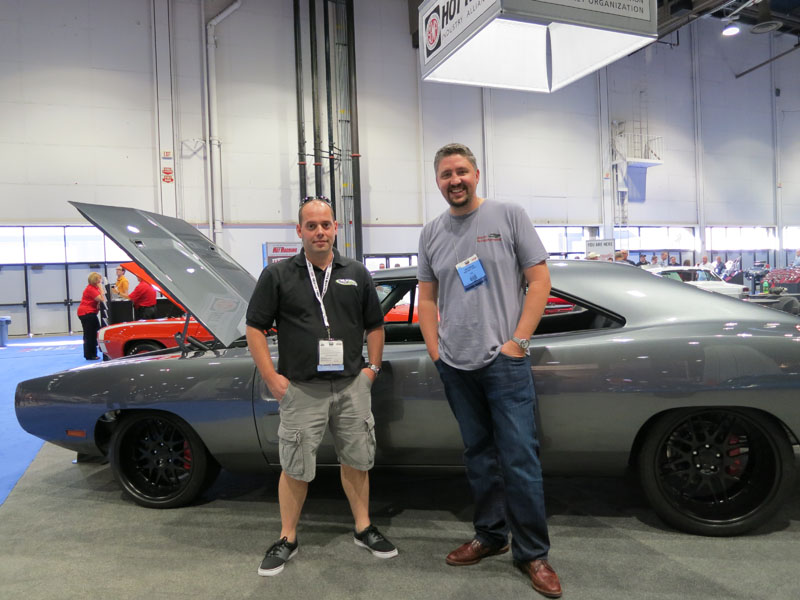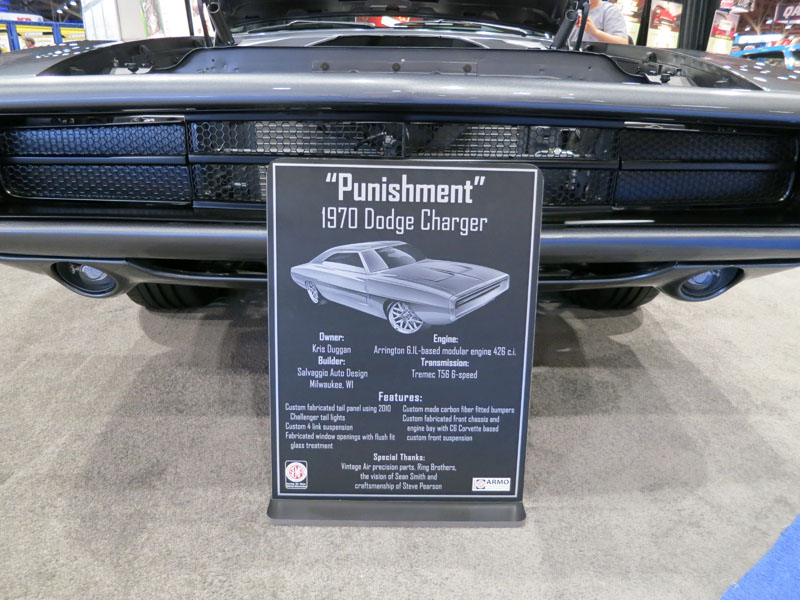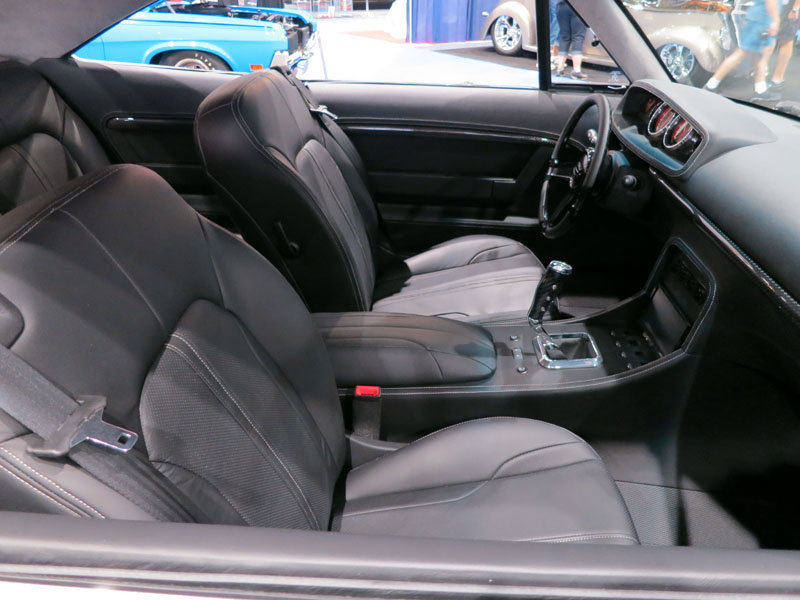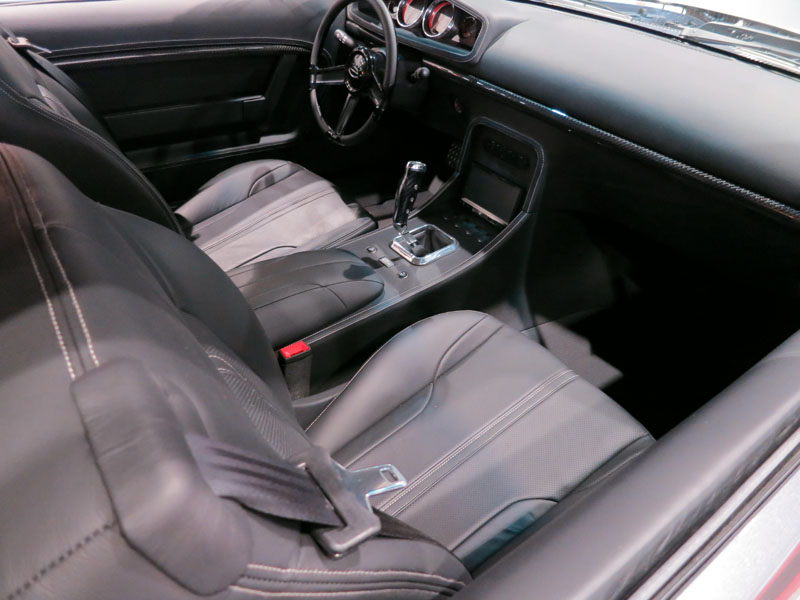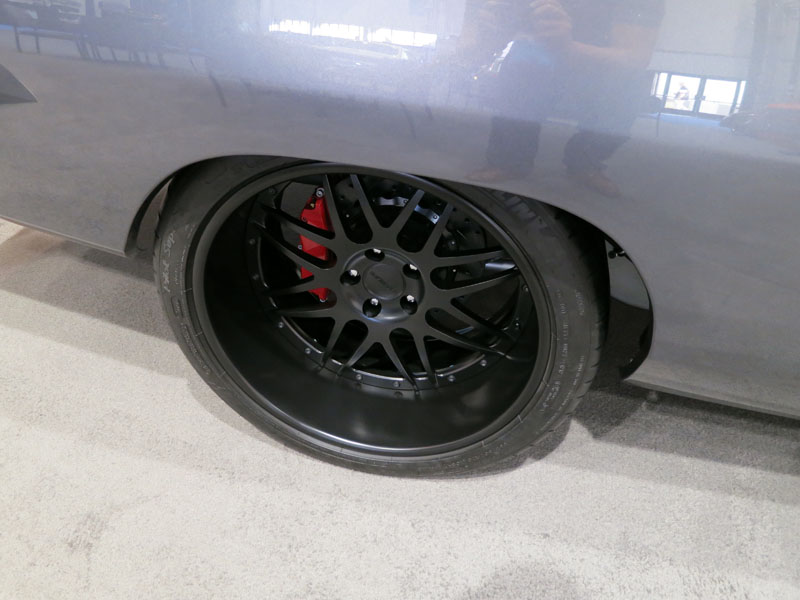 12-13-2012
Thanks guys!!!

Some latest pics... interior is all done now, the rest of the car has about a week or two left... FINALLY coming home soon!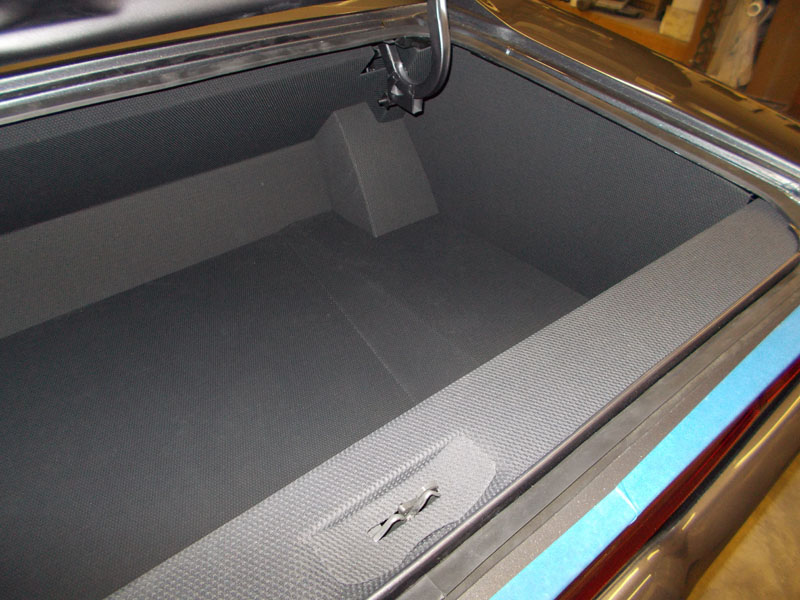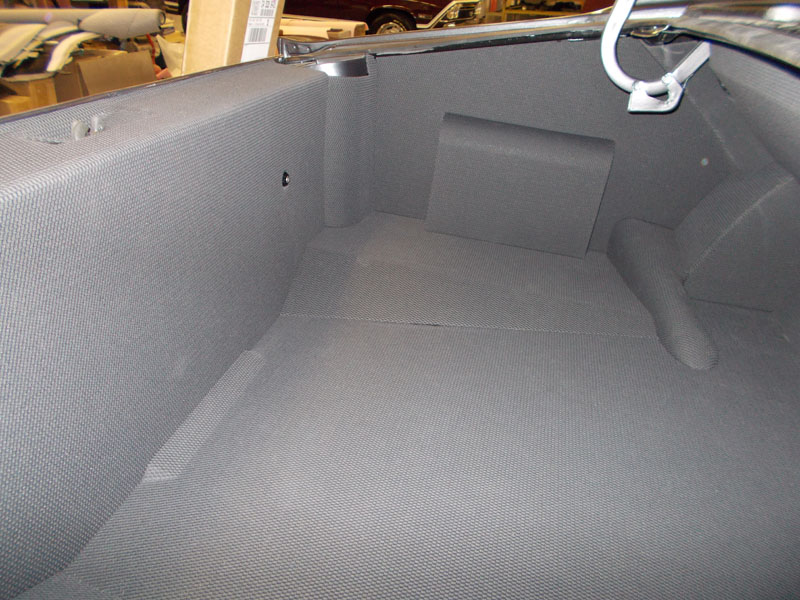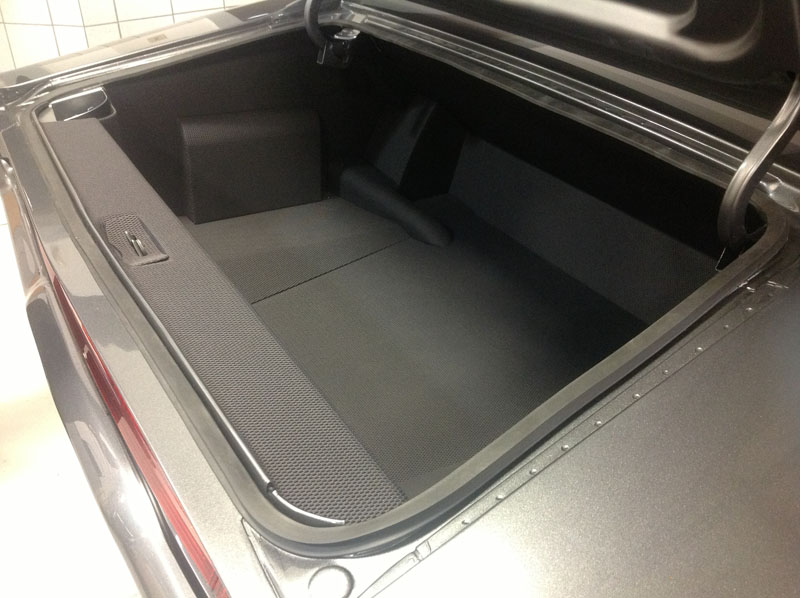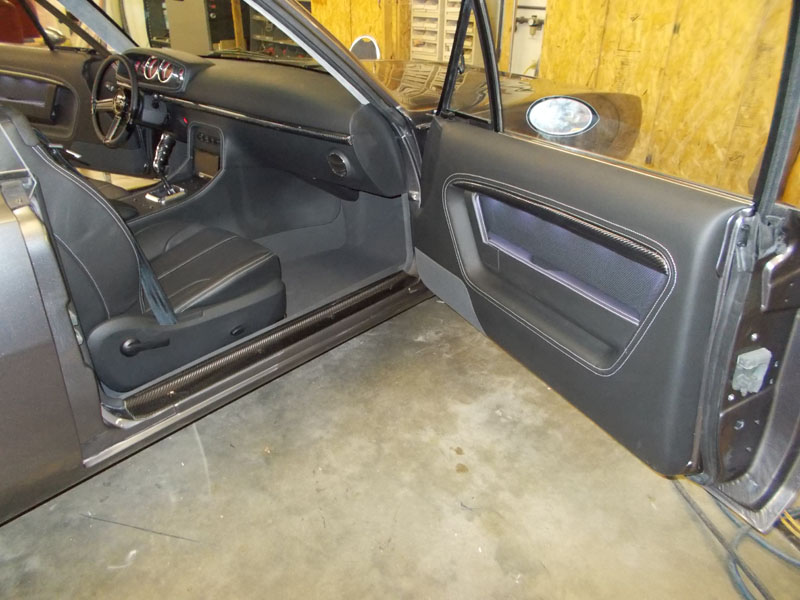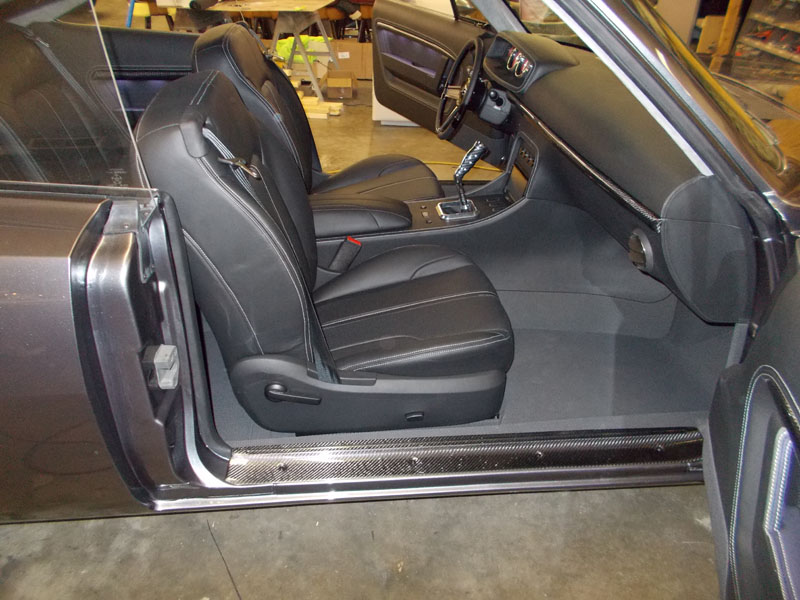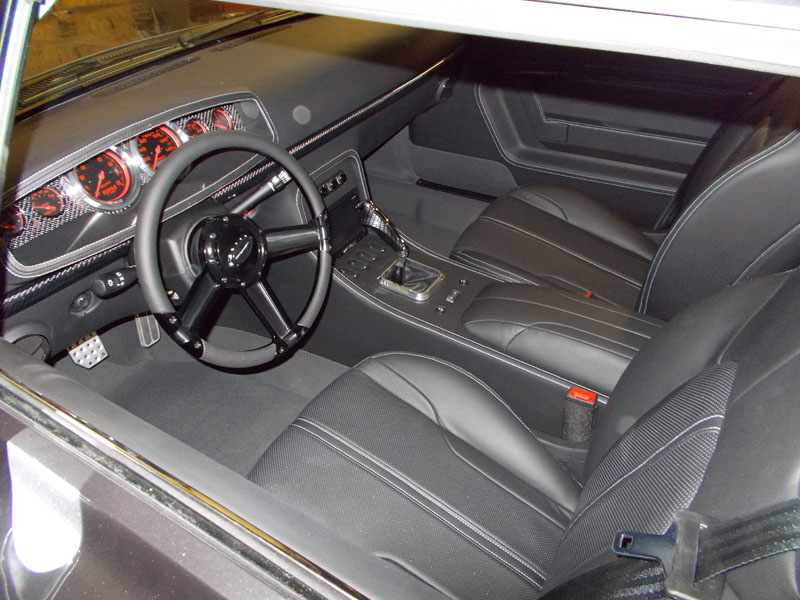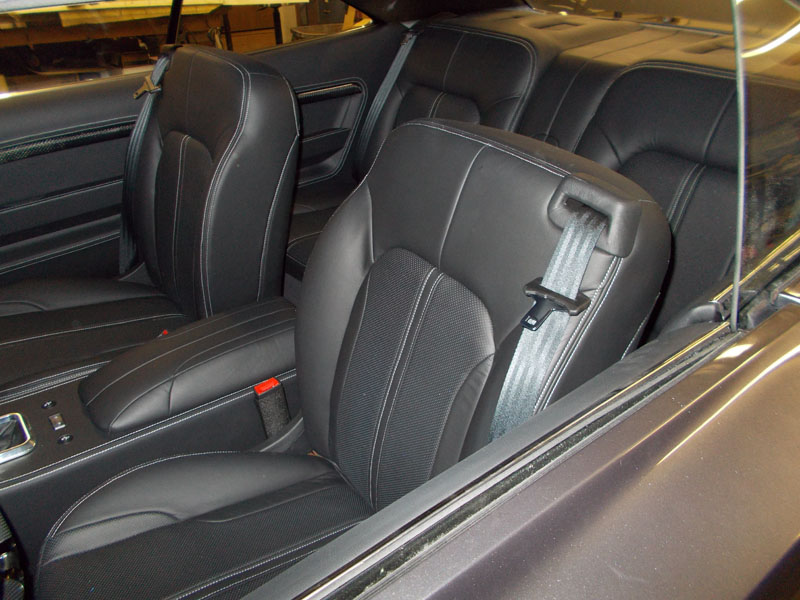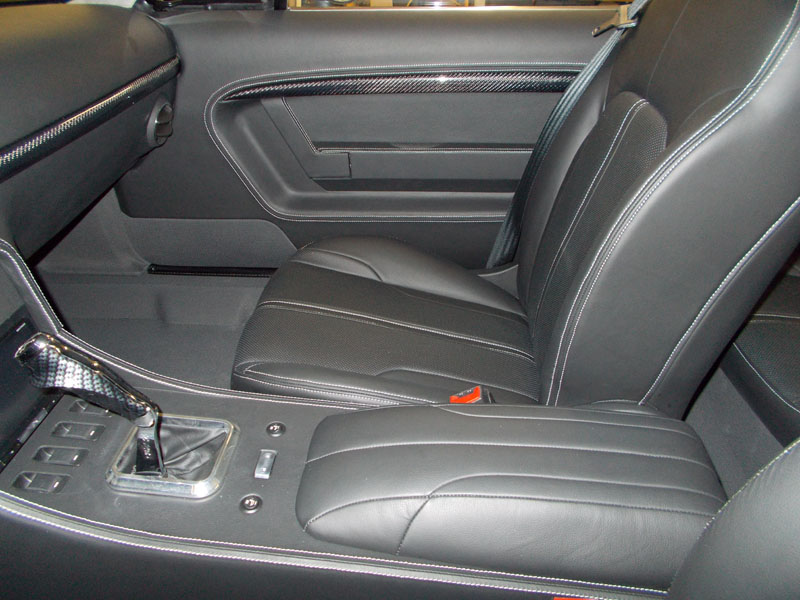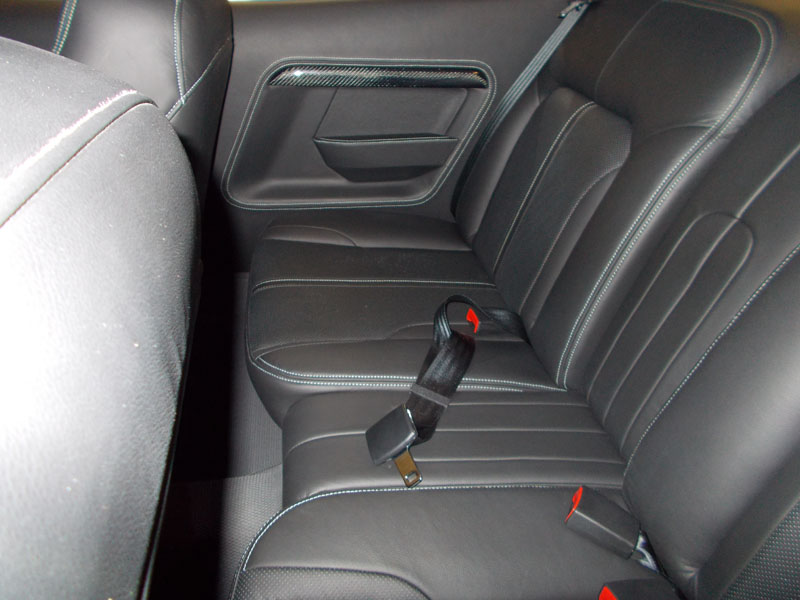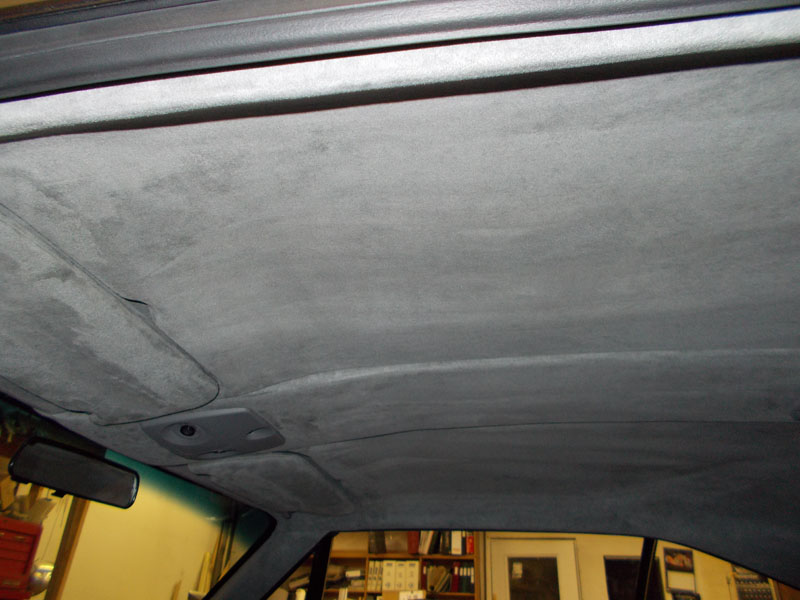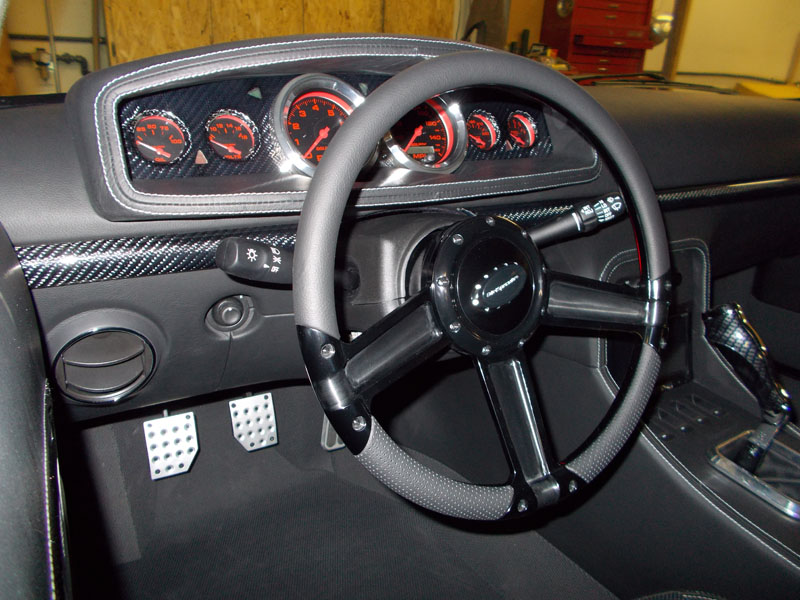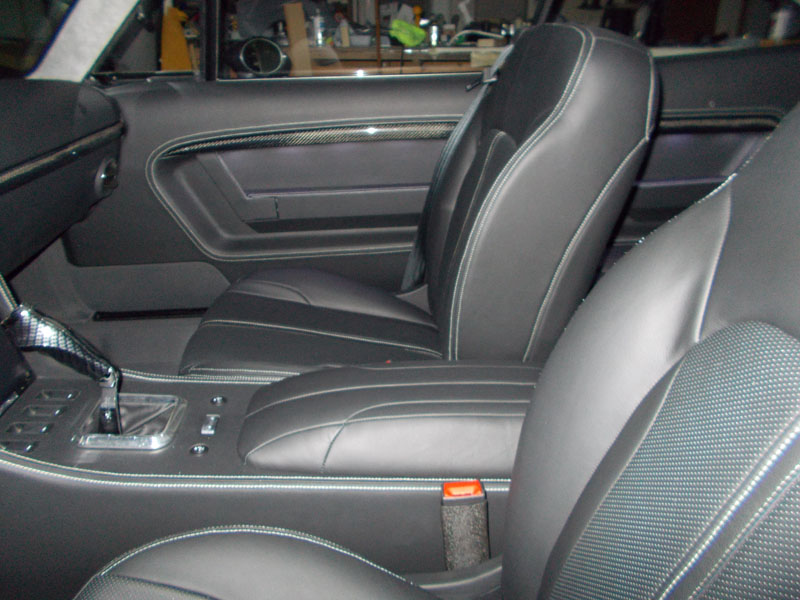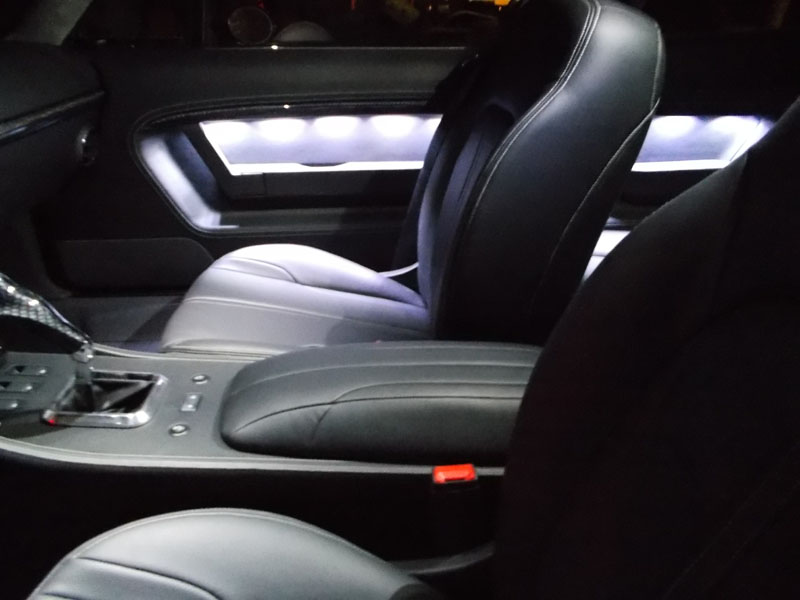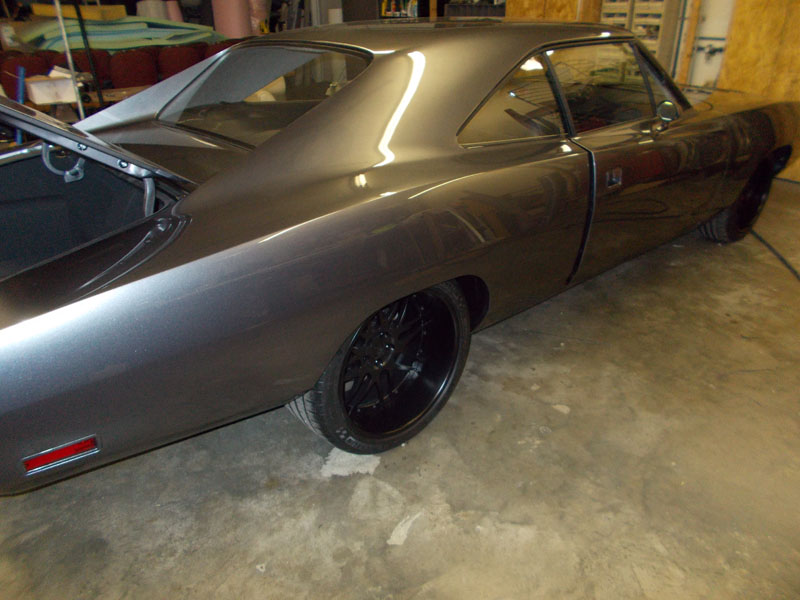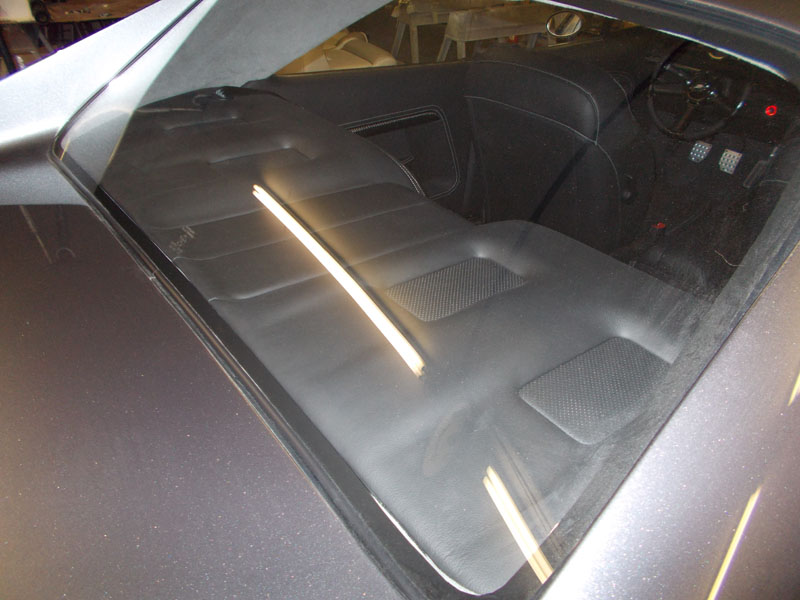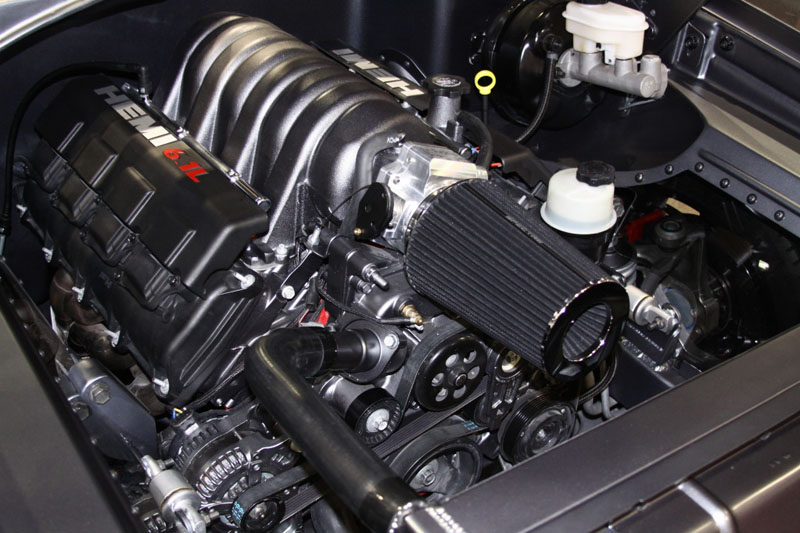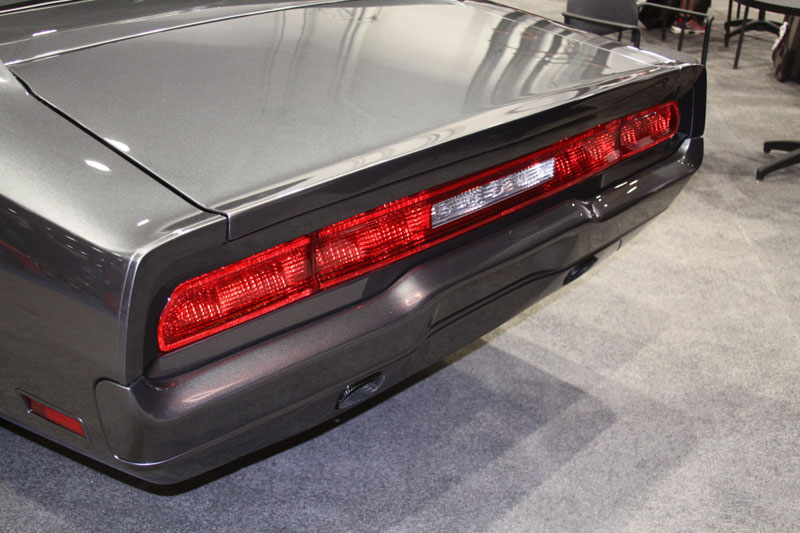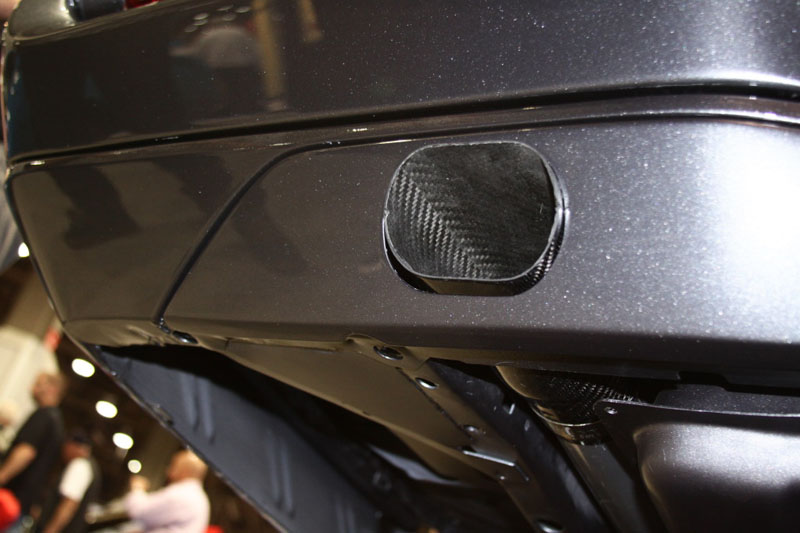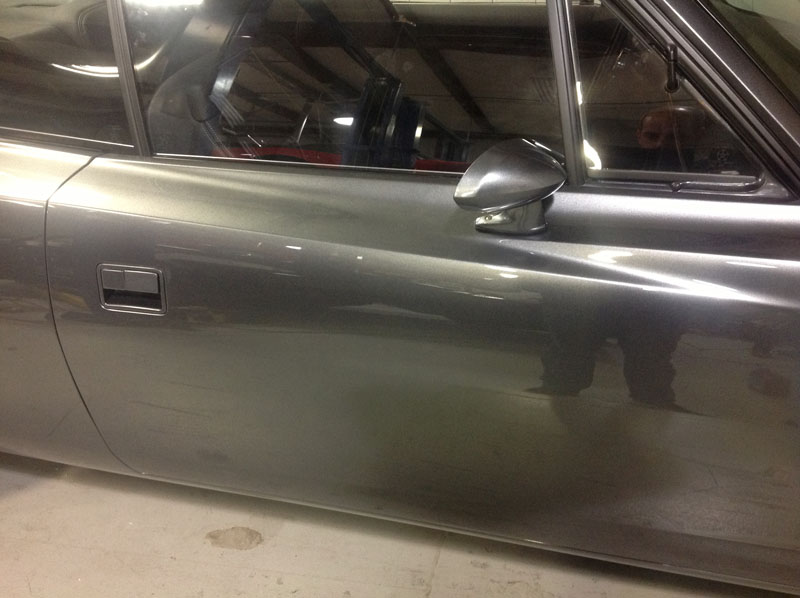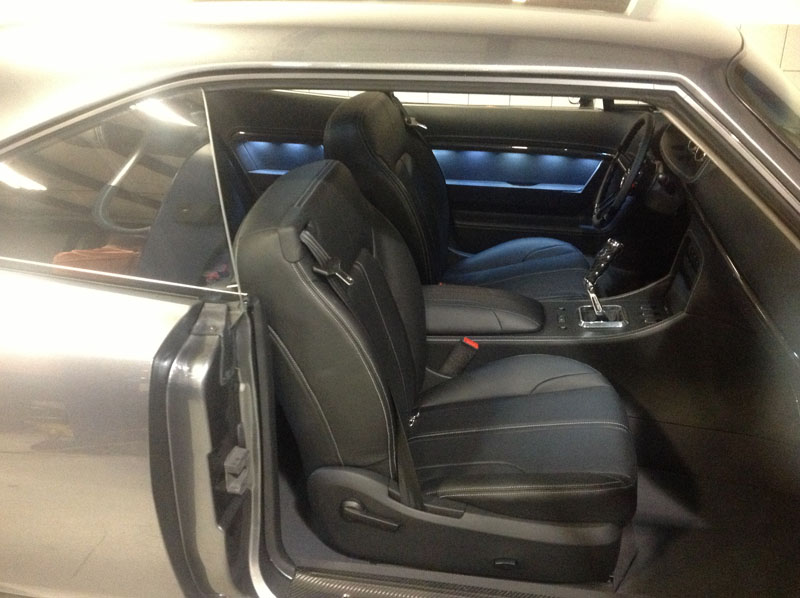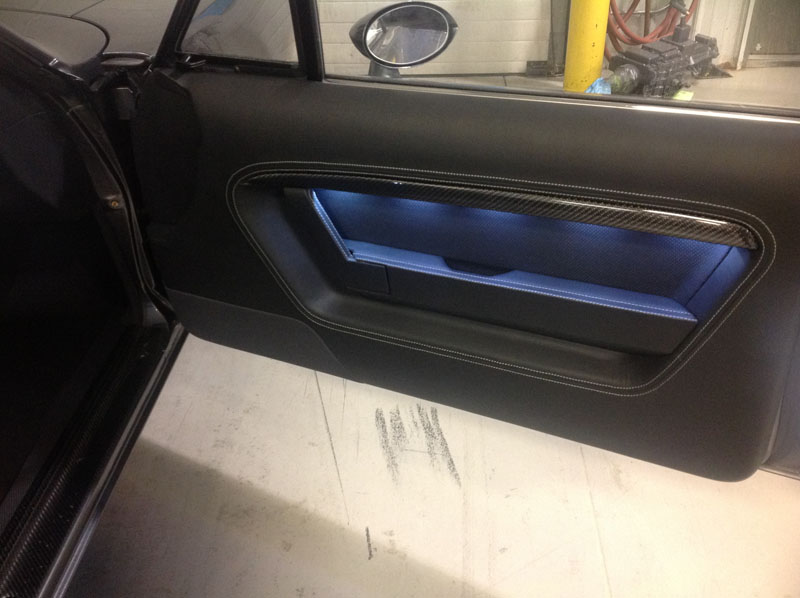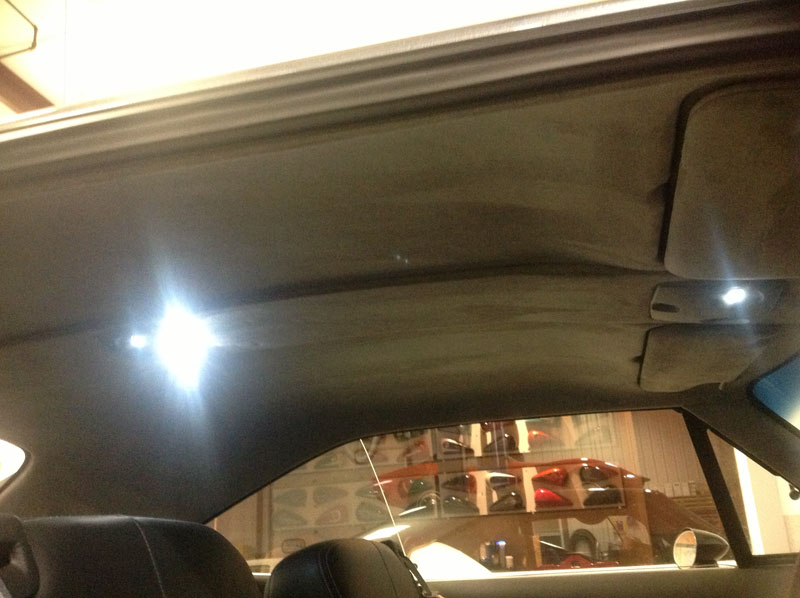 2-1-2013
Hey guys, been a while. the car is on its way now from Milwaukee, via Passport Transport.

The car made it into Popular Hot Rodding. Here are a few pics... along with an extra from Rob McGaffin!