DIYs
Keeping Fog Lights On With High Beams by Sheriff420
By diyauto
You must be logged in to rate content!
2 minute read

DIY- Keeping Fog Lights On With High Beams
Compliments of Sheriff420 @ dodgeforum.com
8-21-2009
This has been covered before but has been lost in the thousands of posts that followed it so here is a new diy.
to keep your fog lights on with your high beams you will need a 1.5" piece of wire (14ga should be fine) and 2 crimp on spade ends.
strip and crimp the wire like this: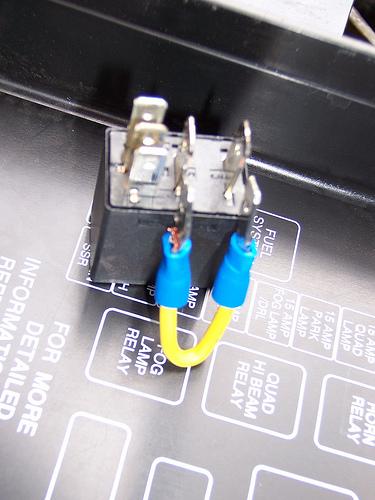 now you see the two prongs on the fog light relay that are bigger? #3 and #5.
that's where you will put your wire, like this: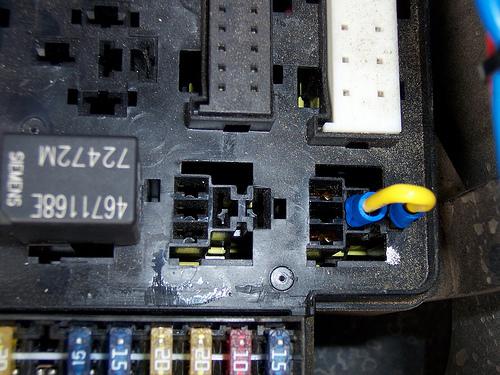 now the fog lights stay on with the high beams and you have a spare relay.
*apparently this only works for 98-01 rams with only one fog light relay.
i put my factory fog lights and the bumper lights on a relay so they all work with the factory fog light switch.
here's my diagram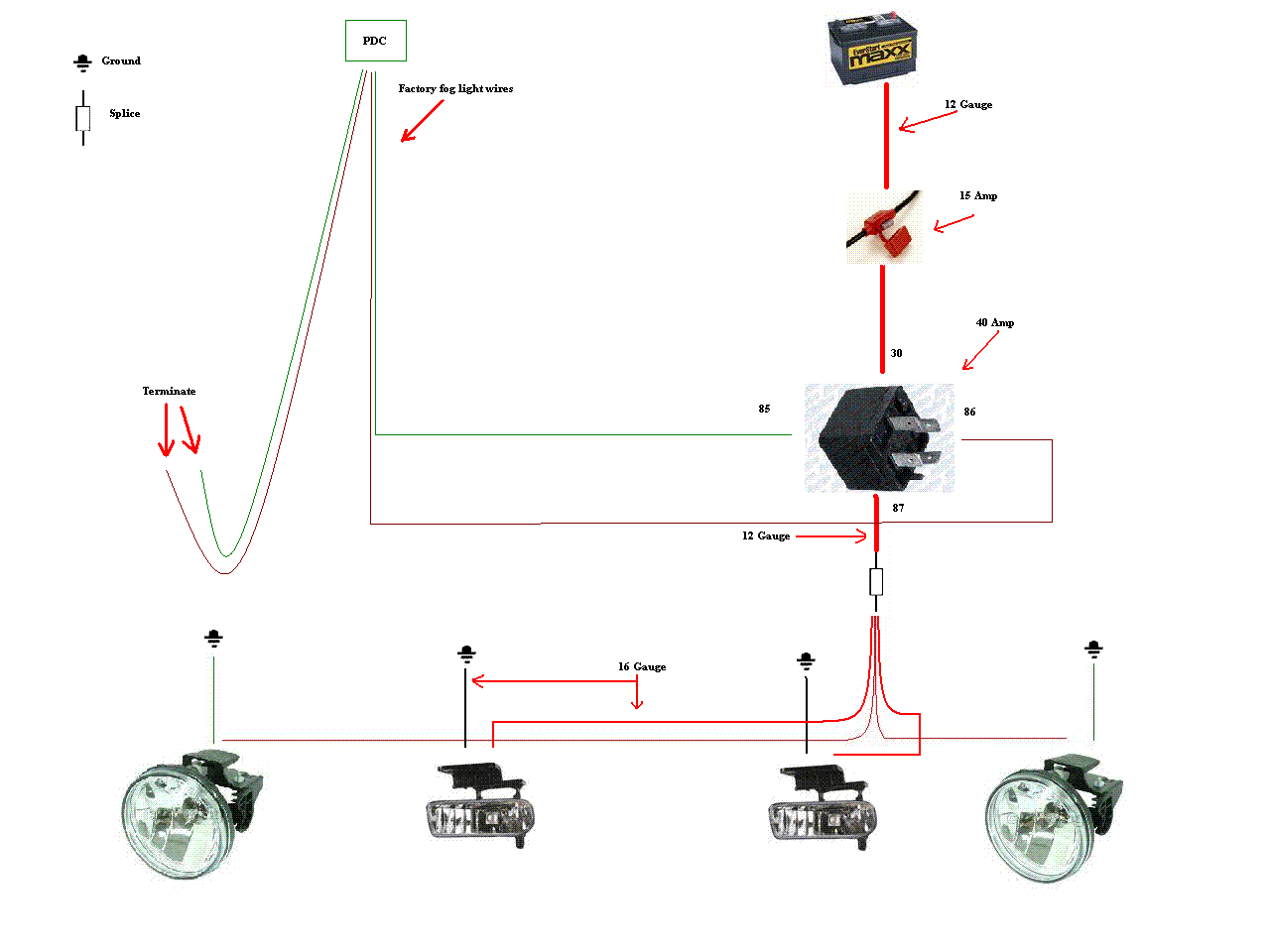 and here is some useful wiring info -- http://dodgeforum.com/forum/1906003-post41.html
well, i got a little insight into the dual fog lamp relays. read on...