DIYs
90-97 MITSUBISHI 3000GT / DODGE STEALTH INSTALLATION INSTRUCTIONS AUTOMATIC TRANSMISSION
By diyauto
You must be logged in to rate content!
3 minute read

90-97 MITSUBISHI 3000GT / DODGE STEALTH
INSTALLATION INSTRUCTIONS AUTOMATIC TRANSMISSION
1. Remove the rectangular plastic trim around the perimeter of the gear selector, this will be the anchor for the leather boot. Simply slide a small screwdriver under and push up. It pops out quite easily.
2. Place the Plastic ring inside the shift boot, be sure to mark where the 4 plastic tabs are, as you will need to measure 1cm (3/8") down and cut a slit for the tabs to fit into. BE VERY CAREFUL! IF YOU MEASURE MORE THAN 1CM THERE WON'T BE ENOUGH SLACK FOR THE SHIFT TO MOVE FULLY THROUGH ALL GEARS!!!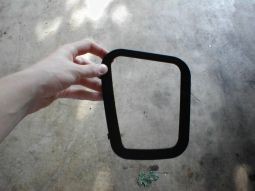 3. With plastic ring attached (as shown above) pull boot inside out and slide top first over shift stalk. Secure with a zip tie.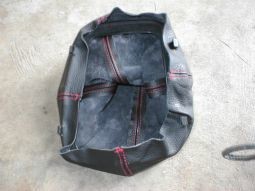 4. Push top down over zip tie and secure plastic trim. Be sure the leather is tucked in all around, or else you will have ends sticking out. To secure the trim, you will need to give it a good whack. Dont be afraid about break anyhting, The dash is foam and plastic wont bend.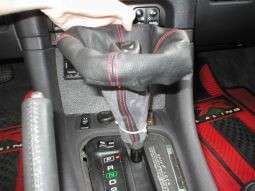 5. Pull the old e-brake boot inside-out as is shown in the picture.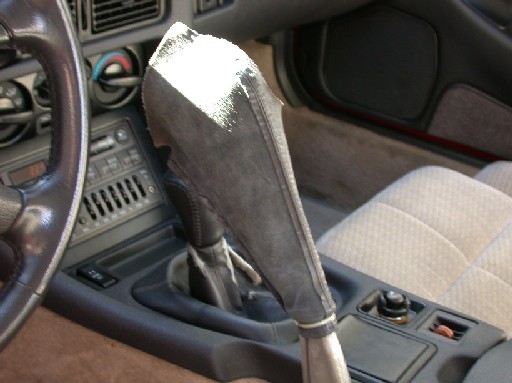 6. Remove the plastic zip-tie to separate the boot from the e-brake. We recommend a razor blade for this.
7. Position your new genuine leather e-brake boot into the same position and use a zip-tie or rubber band to affix the boot to the e-brake. We again recommend using a rubber band.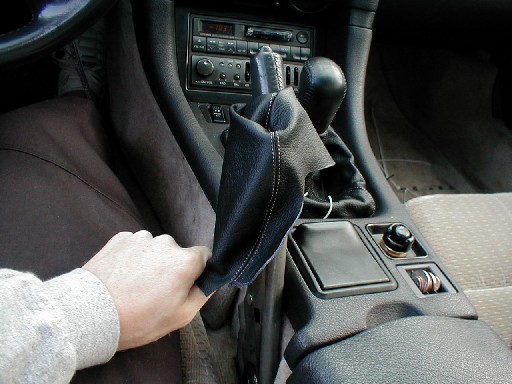 8. Pull the e-brake boot back down.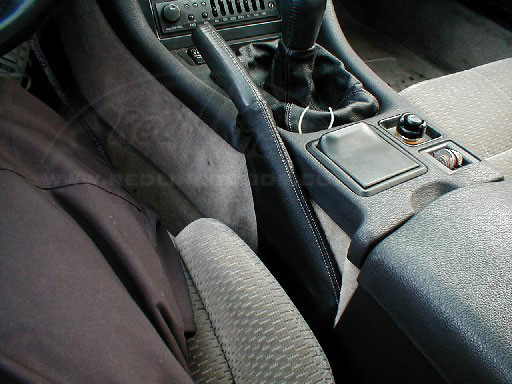 ENJOY YOUR NEW LEATHER BOOTS!
Useful tip
You have installed a product made out of genuine leather. As you know, to maintain a leather product in good condition, you should take care of it. We suggest occasionally (every 4-6 week for example) applying some leather conditioner/UV protector to keep your leather from drying up in the sun and cracking.

Redline Automotive Accessories Corp. will not be held liable for any labor, incidental or consequential damages of any kind. Proceed at your own risk.