Builds
212 Export Vignale Coupe by 275gtb6c
By diyauto
You must be logged in to rate content!
2 minute(s) of a 26 minute read
212 Export Vignale Coupe
Compliments of 275gtb6c @ ferrarichat.com
1-13-2008
Hello,

Last year (well, 6 weeks ago....) I bought 0128E. A very nice car, but with one flaw....it is made for midgets. As I am pretty tall (1.80 m) I hardly fit in the (very nice) restored chairs. The position of the pedals is too close. So I want to install other chairs, preferably with higher backs (you dont want to think what can happen as responsible parents of 2 youngsters if somebody hit you from the back). I also want to install 2 pair of 4-point belts in it. Ofcourse all with utmost care and in a way it always can changed back to the original chair configuration.

Anyone did this before? Suggestions more than welcome.
Ciao
Oscar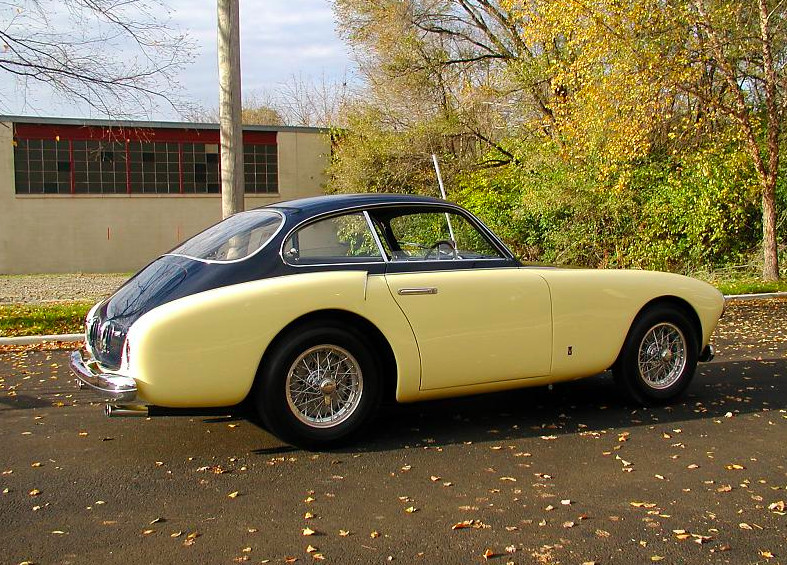 1-14-2008
With the chairs I am going to put in that thing, I will have all the comfort I want....Heated, massage, electric adjustments and so on.
And they dont allow those modern monsters to the MM (yet). Buy the way, it drives much better than you might think. Five (non sync) gears, a lot of torgue and oh yes, no breaks.
Ciao
Oscar

ps my living room is full of girly things, only women here.....
As the car is currently on transport, I have them only on file from my visit.....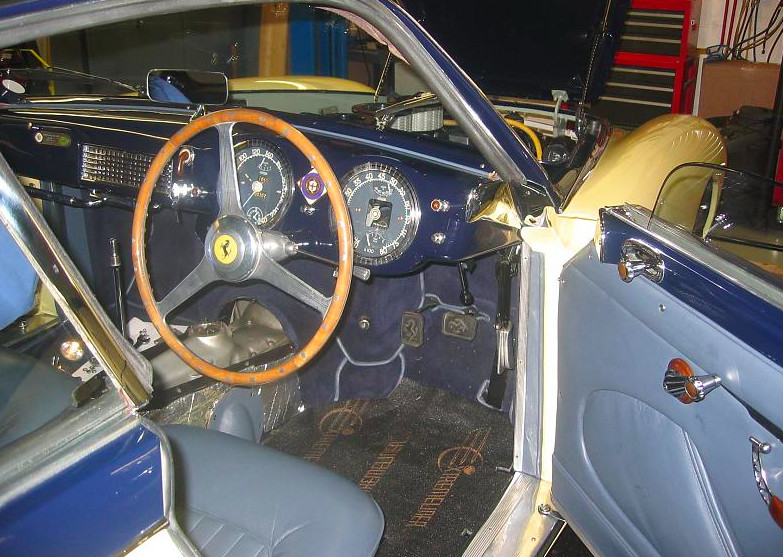 This is it...My knees are in my neck....
Ciao
Oscar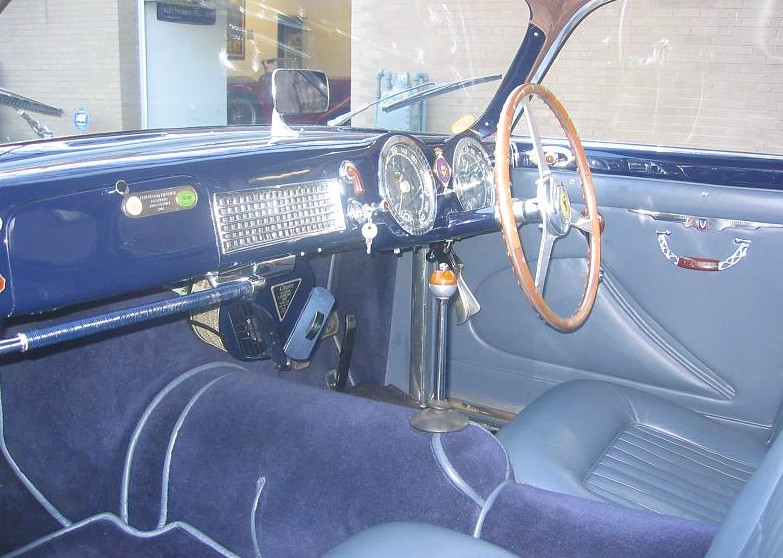 This year I might do the TA (France) with it, although I subscribed with another car. First I need to fit in the car and surgery might be a cheaper solution than PF....
But you never know, I certainly will contact them.
The car looks very nice, but only with a person next to it you see how small she is.
Ciao
Oscar