Builds
Custom 348 headers by Hytech by ernie
By diyauto
You must be logged in to rate content!
3 minute(s) of a 14 minute read
Custom 348 headers by Hytech
Compliments of ernie @ ferrarichat.com
1-5-2011
Okay guys I just can't stand it anymore. I'm so excited about this that I have to share it with the Brotherhood.

Okay.

Last year I was having a problem with a code related to lambda regulation. Had my injectors sent out to get tested and clean. While the injector cleaning was totally worth it, and did help tremendously, it still didn't full get rid of the code. I have been suspecting that I may have a problem with a leaking header. So rather than spend the ridiculous amount of money for stock ferrari headers, I decide to get a nice custom set made for about the same price. That and, stock sucks!

After thinking, and looking, long and hard, I took my car to Hytech Exhaust to have them make me a set of their tri-y anti-reversion headers. Hytech has an excellent reputation in the import tuner, and racing scene. And after reading about their headers for quite some time I decided to pull the trigger. Instead of taking off my old headers, and then having them make me a new set, I took the whole car down. that way they could see how much room I did, and didn't have, so that they could make me the best headers that could fit in my car.

So without further ado, here are some if the in progress pics.
Here are some work in progress shots.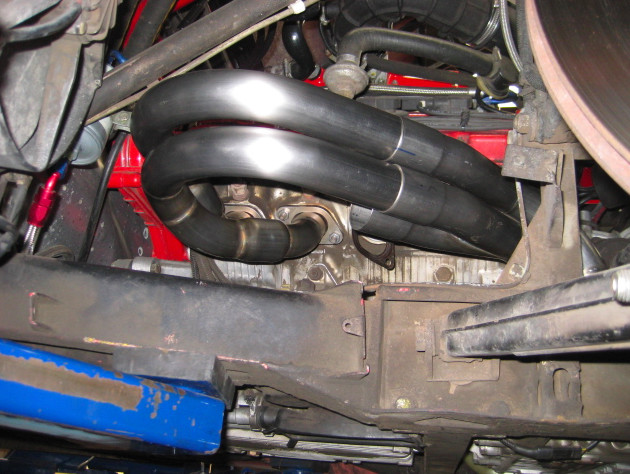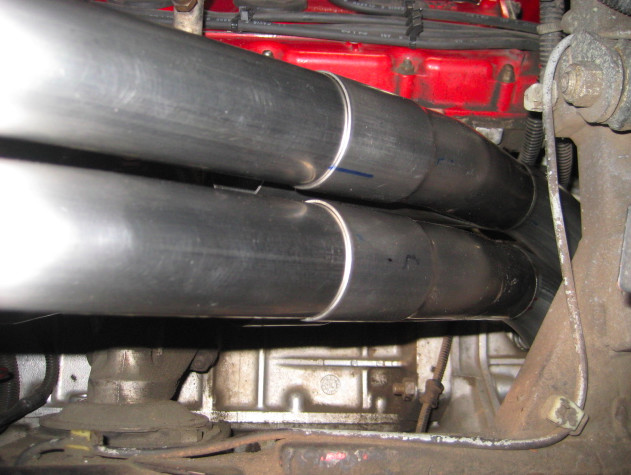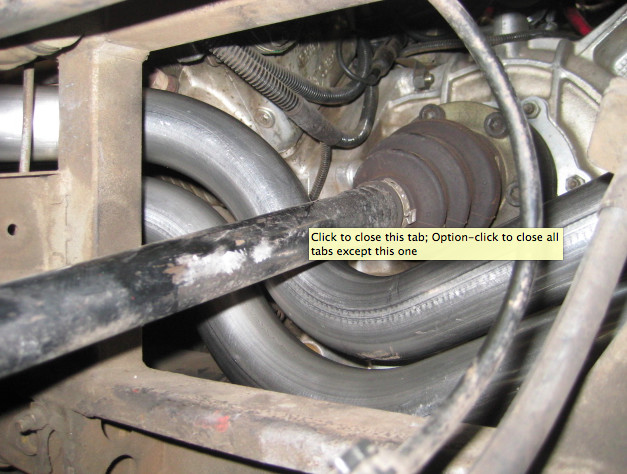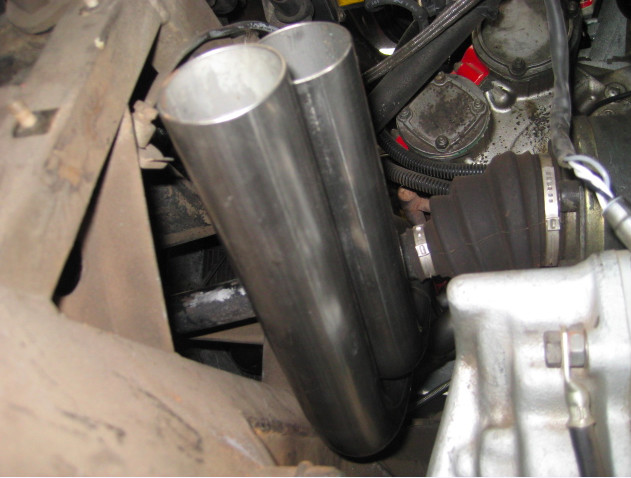 One side almost finished.

Check out the anti-reversion chambers on the stepped primaries. Hytech also paired my cylinders sequentially. They are made out of 321 stainless. Most headers are made out of 304, but I went with 321 because I don't wanna deal with the meltdown issues that have plagued so many 355's. 321 is commonly used when making turbo headers. So if 321 can hang with the heat of a turbo, it can surely hold up to the naturally aspirated heat of a 348 engine.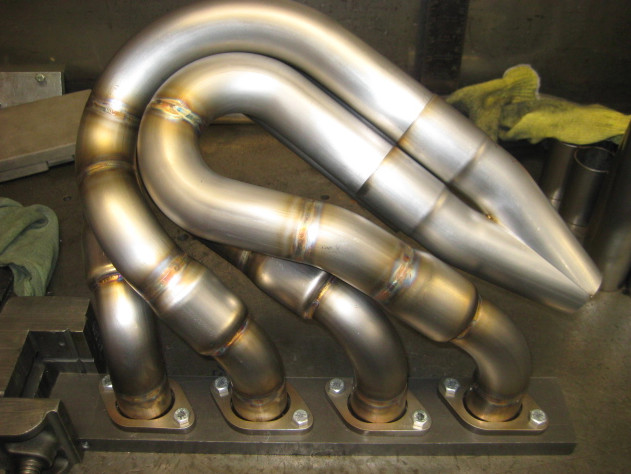 The collector, and how it sits in the engine bay.

Is that a Voovoozela in there?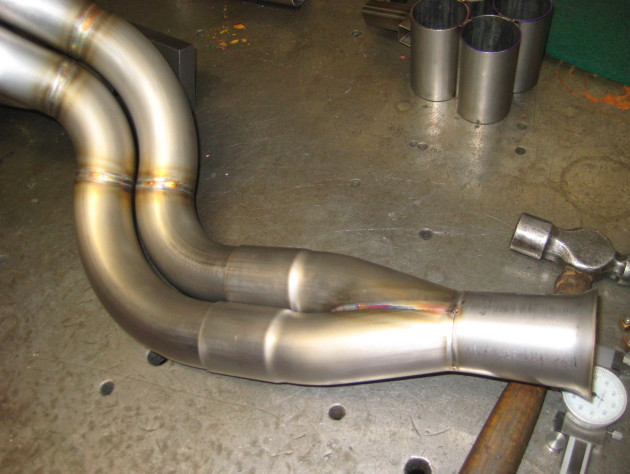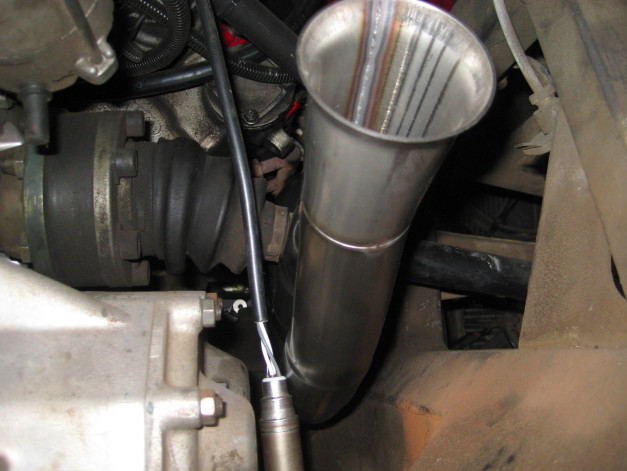 Here is one side all together.