Builds
Project 1990 country squire resto/modification by andyfanshawe
By diyauto
You must be logged in to rate content!
5 minute(s) of a 418 minute read
Project 1990 country squire resto/modification
Compliments of andyfanshawe @ fordforums.com
9-28-2009
Hi all in the US.
I want to introduce my new project. But I want to do something slightly different with the forum.
What I am proposing is to fully detail the build/restoration/modifications of it and invite the last 9 owners (phew!) to view the thread and chip in when they want-either in defence or to clear up some history of the vehicle. I'm not nieve enough to think that they all will view it, but one or two might. Imagine the picture that could be built up if only 1 or 2 past owners post their comments. Even if it is to say that I am spoiling it!
I have full details of nearly all of the past owners, so I can write a few letters inviting them to have a look.
So, what is this new project?
It's a 1990 Ford LTD Crown Victoria Country Squire station wagon (thats about as long as the car is
This thing is ugly! And I mean hit with an ugly stick ugly. :eek6: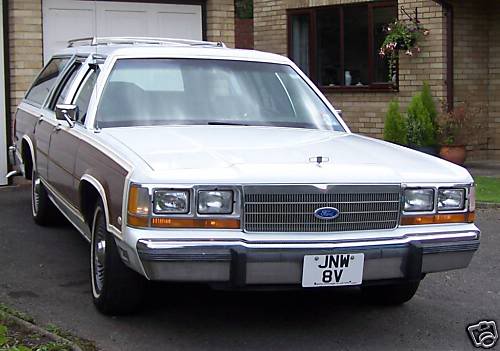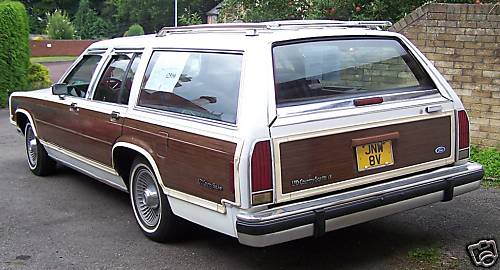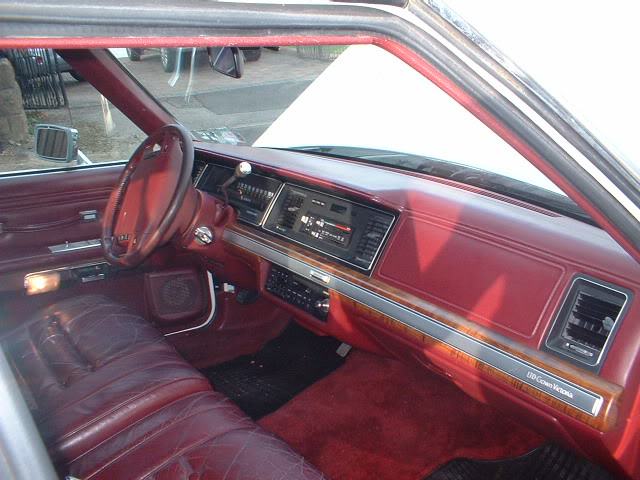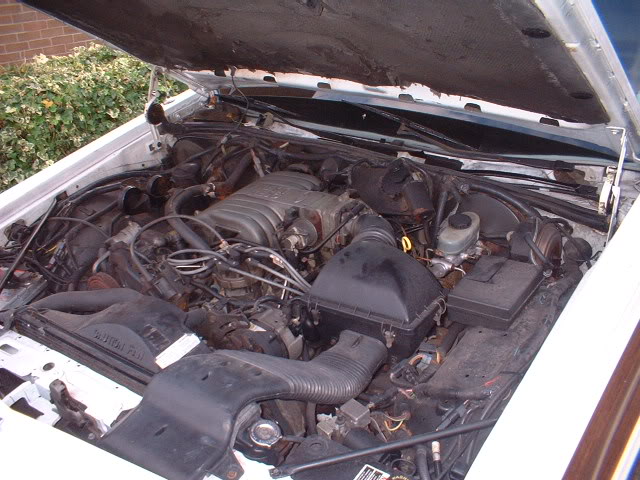 Since I am in the UK, I may need some help from you guys over there in the good old US of A from time to time:D.
More to come.
Spotted on ebay in Abergavenny, South Wales. About a 3 and a half hour drive away from myself in Derbyshire.
Looked good in the photos, sounded good over the phone when spoken to the very nice gentleman who owned it. Obviously this would be bought unseen and uninspected, but a 19 year old car has to have some defects, so lets take a chance!
The owner said the AC belt had shredded and hadn't been replaced. Cruise didn't/had never worked in the last 4 years ish, couple of pieces of trim dented, split in maroon leather drivers seat base (dry leather elsewhere), recent (ish) service and a very full detailed history right back to the first owner in the states, exhaust rerouted to exit under the passenger rear door and lazy central locking.
My 11 year old son and myself caught a train or three to Abergavenny last sunday (20th september) to pick up the car. The owner showed us round the car and pointed out a few more faults. Airbag light flashing, fuel filler cap leaking petrol out on right hand turns (!), parking brake not working correctly, but looked quite splendid!
A very nice and smoooooth journey home. First impressions? This car is BIG, and I mean BIG! Very easy to drive. First fuel stop, noticed that the fuel filler cap didn't have a seal on it! no wonder it leaked. First job then!
Views on the way towards the M50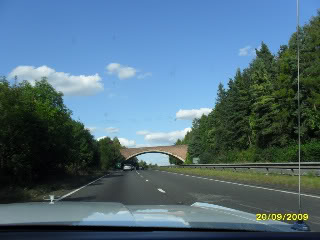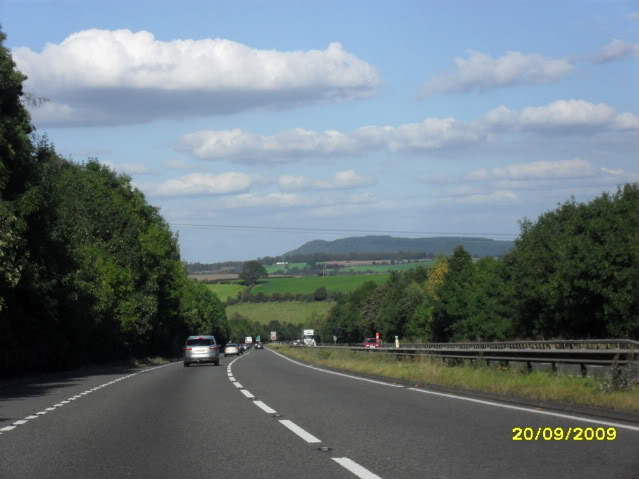 Stopped off at a little chef for a bite to eat at about 6pm and then found out that the car wouldn't lock! Front right door, back right door and tailgate not locking at all. Back right door showing signs of action, but not quite succeeding.
Here it is in the car park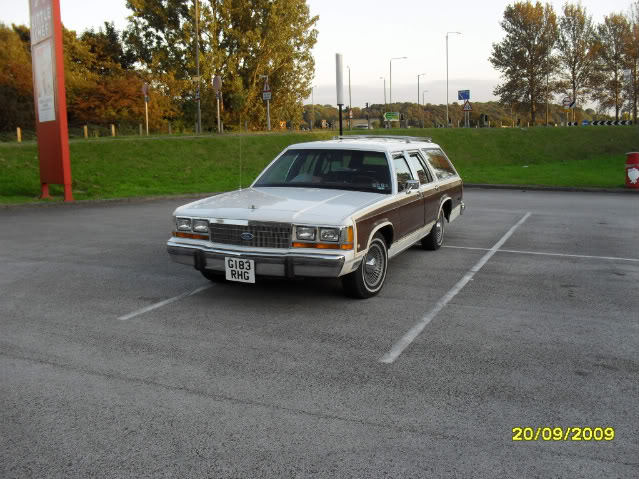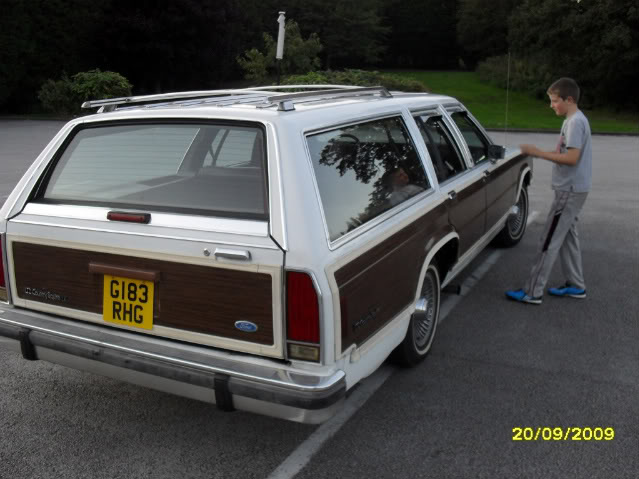 Set off again and noticed that the red parking brake light was on and wouldn't go off! Temperature gauge had not moved all the way, even when left for an hour or two? Funny? Is it stuck?
Arrived home safely and parked up for the night....unlocked and no prking brake!!!
To be continued.............
Thanks rtg143



Right, the plans for the car......
1) Put right all the mechanical and electrical issues with the car
2) Sort out the dry leather interior
3) Remove all the "wood" and trim from the car and weld the holes up
4) Remove all door handles and locks-except for the tailgate one that will be redesigned to be more low profile.
5) Get rid of excess chrome trim to clean it all up (final decisions to be made yet)
6) Repaint in a single pastel shade or fade from top to bottom, NOT white!
7) Limo tint all windows.
8) Put on air suspension and 20" suitable wheels (not decided yet).
9) Digital dash.
10) In car entertainment system.
I will photoshop the finished project to give an idea of what it will look like.
Just for a mess about, here it is with black windows!