Builds
1979 Fairmont Drag radial/x275 project - "The Cream Dream V2.0" by tirefryin_s10 & bmxarmy
By diyauto
You must be logged in to rate content!
16 minute(s) of a 183 minute read
1979 Fairmont Drag radial/x275 project - "The Cream Dream V2.0"
Compliments of tirefryin_s10 & bmxarmy @ yellowbullet.com
12-5-2011
Some of you guys may know my sleeper car some may not but here is a few pics of version 1 of the "Cream Dream" as it so affectionatley became known.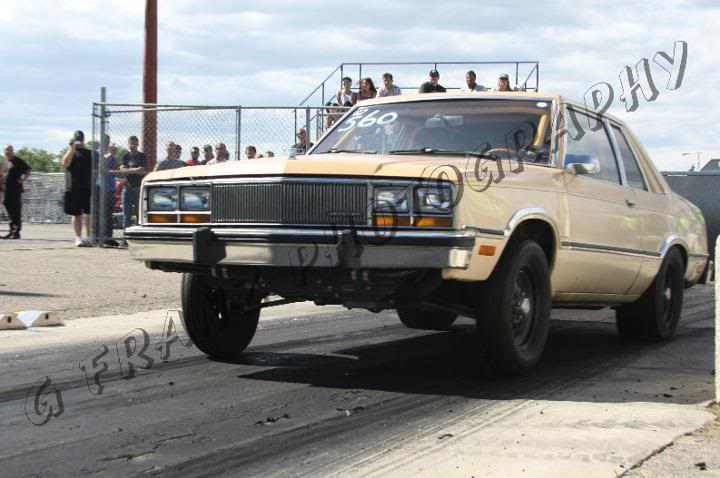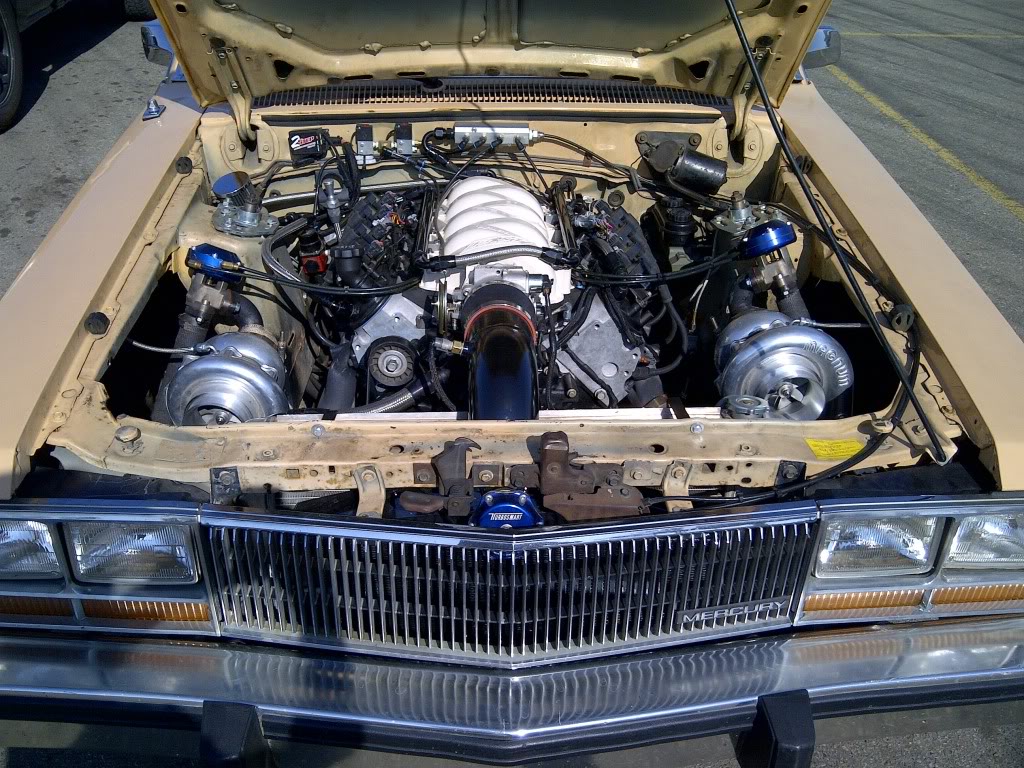 This car has served me well in the last two years running a best 1/4 ET of 8.47 a best 1/4 mph of 164.5 and a best 60 foot of 1.340 on the 275 radials. I drove the car a LOT putting roughly 3500-4000 kms on it this summer alone.It made over 1100 rwhp thanks to an FPS built 370" LS and twin Magnum 76mm turbos.

After this season ended and I had got the boot for only being legal to 8.50 I took a step back and realized I would not be happy slowing down so I decided I needed to either cut this car up to make it 7.50 legal or build another car...... I chose the latter




The basic plan for the car is as follows:

Car and Chassis

25.5 cert cage (done)
Mini tubs (done)
Full tube front frame rails forward of strut towers( done)
Complete custom tin work inside (done)
Custom dash insert with Holley 5.7" LCD touchscreen
Custom seat mounts for Kirkey race seats(done)
Strip entire body to bare metal,repair any rust etc (90%done)
Shave wiper cowl/gas door/antenna hole (70% done)



Powertrain

FPS Built 438" LSX
Twin turbos (havent decided which ones yet)
PT2400 Intercooler / water to air trans cooler
Reid 1.80 straight cut powerglide
PTC custom converter
Holley HP ecu/coils
Racepak sportsman logger
Aeromotive Belt drive fuel pump
35 spline 9" 3.50 gears narrowed housing
Dynatech alluminum driveshaft


Suspension/brakes

Aerospace drag brakes front and rear
Lightweight manual master cylinder
Manual steering rack
Lightweight solid steering shaft
Team Z offset double adjustable lower control arms
Team Z Double adjustable upper control arms
Team Z spherical housing bushings
Team Z tubular K member/ A Arms
Strange 10 way adjustable front struts w/coil overs
Strange Double adjustable rear coil overs


NONE OF THIS WOULD BE POSSIBLE WITHOUT THE FOLLOWING PEOPLE IN NO PARTICULAR ORDER:

Leanne with all the support in the world for me to make my dreams a reality
My family - For always supporting my habit and making sure I am as happy as I can be while chasing them!
"Flyin Ryan Bell" - He lets me make all the power I can dream of and keep the oily bits on the inside!
James Hatfield and Jordan Brandon - For years of support/help with all my builds, help at the track... idea bouncing and general awesomeness!
Nolan Tews - The MASTER metal worker who has not only helped but completley taken on this project as one of his own and pain stakingly completed 90% of the fab work on the car.
The Horsepower Solutions crew- providing me a place to keep all my junk, financial and moral support on all my builds and help both on and off the track.
[email protected] Team Z - Always willign to give me great advice and point me in the right direction for parts and set up on chassis stuff.
[email protected] Hyperaktive - Answering my millions of questions then getting me set up with the electronics I need to get the job done.


OK, OK enough with the long winded post already.... Onto the build !!!
This is what we started with for version 2.0>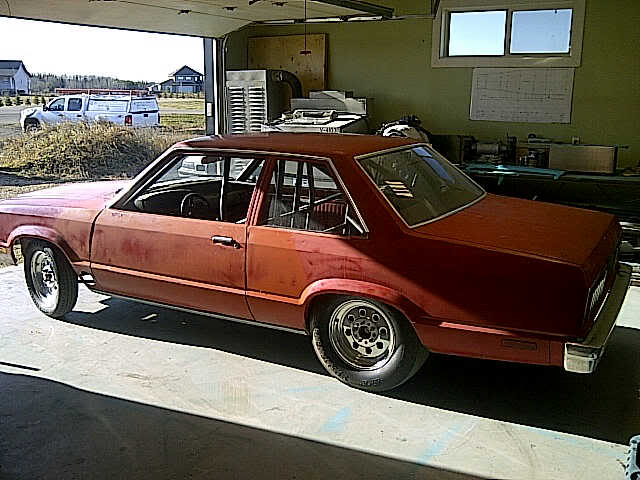 I actually owned this car when it was stock, sold it to a friend of mine who did the 25.5 cage and mini tubs and then bought it back from him this fall when my plan to do version 2.0 was coming together.


The first thing we did with the car was strip the car down: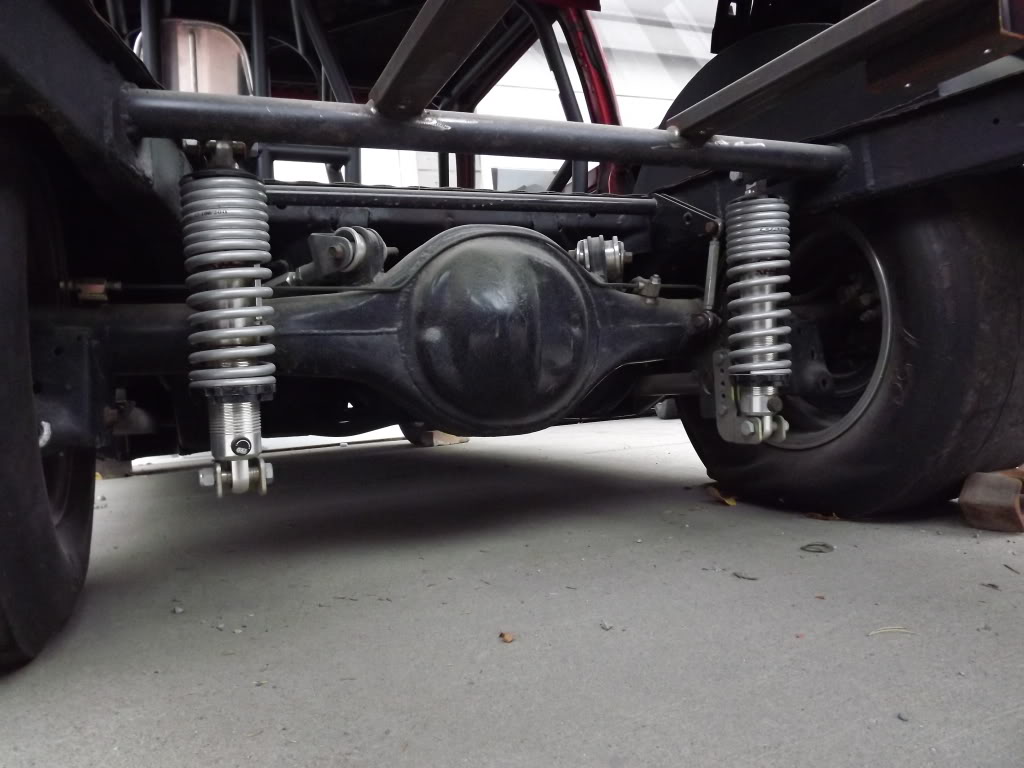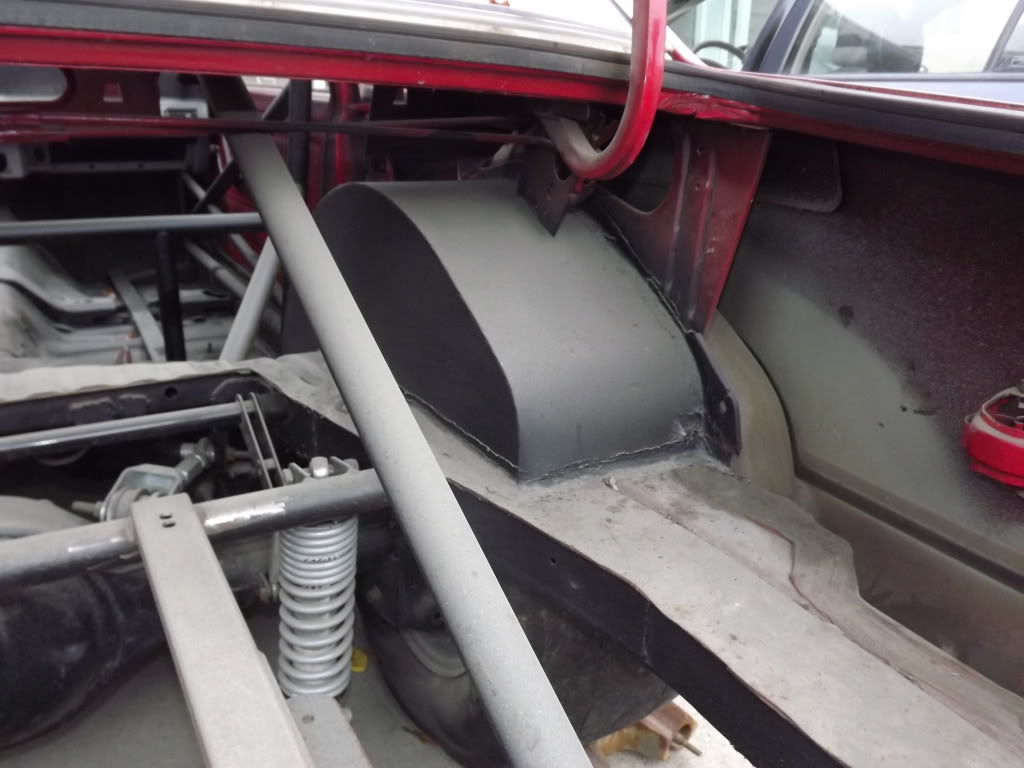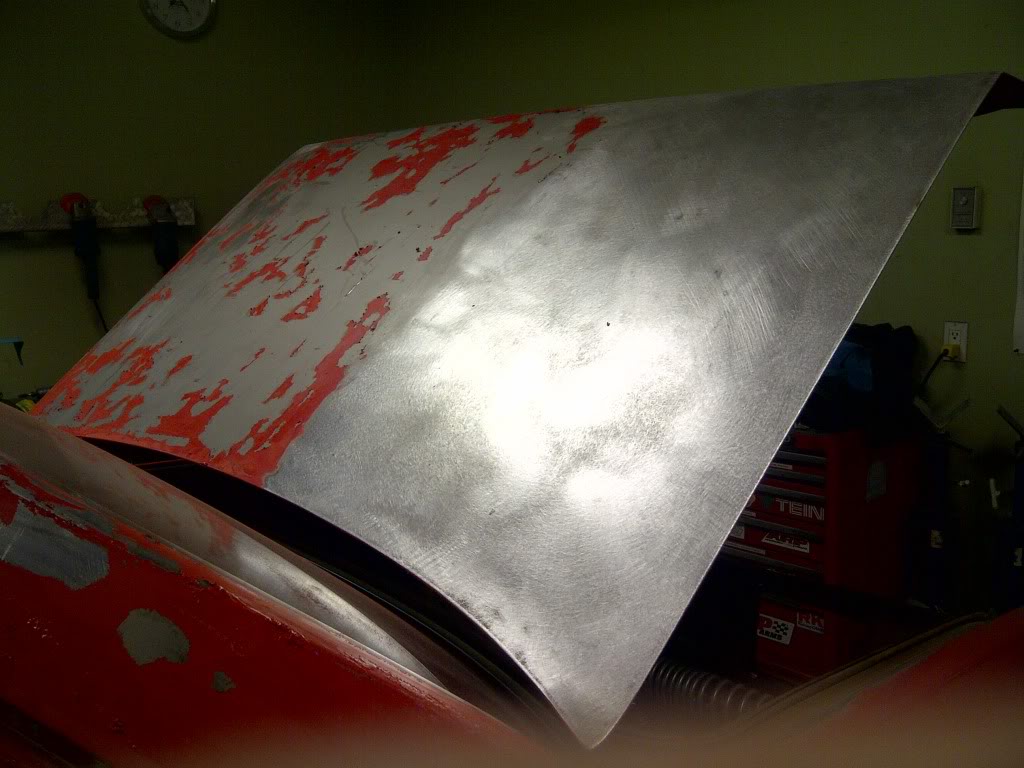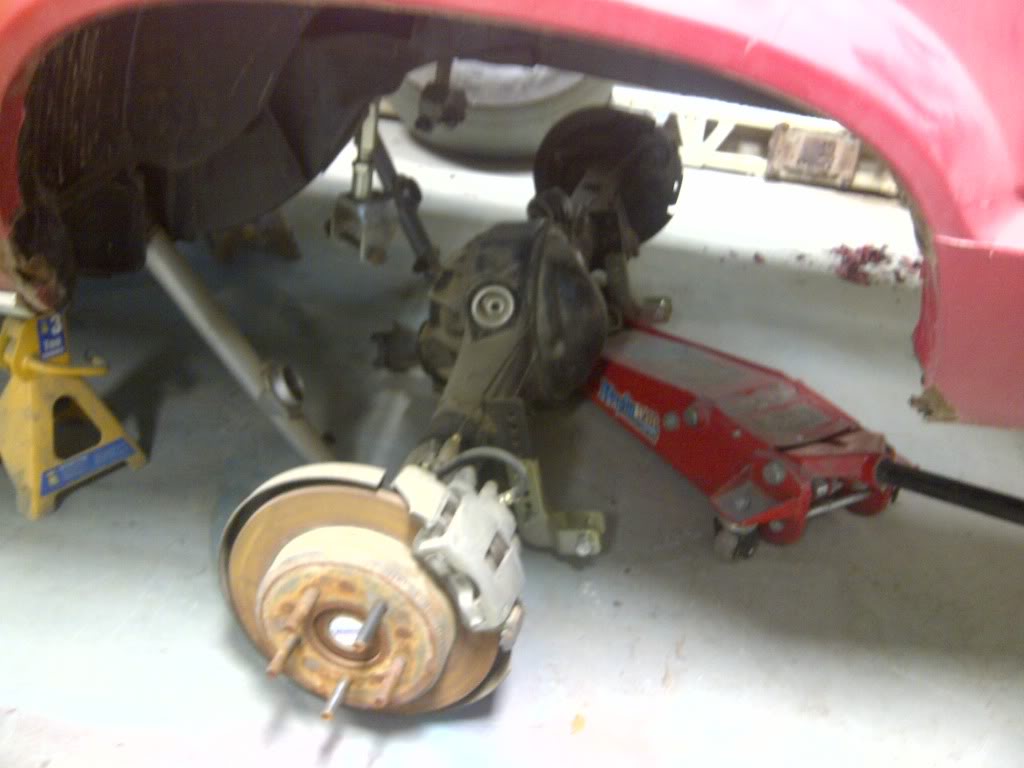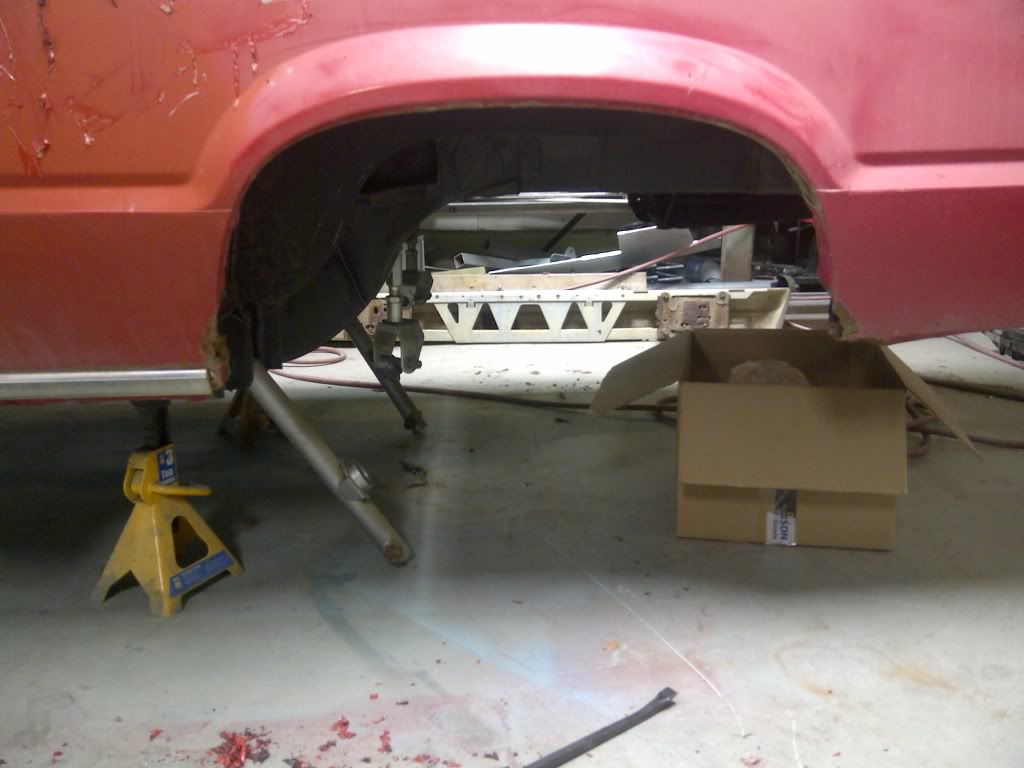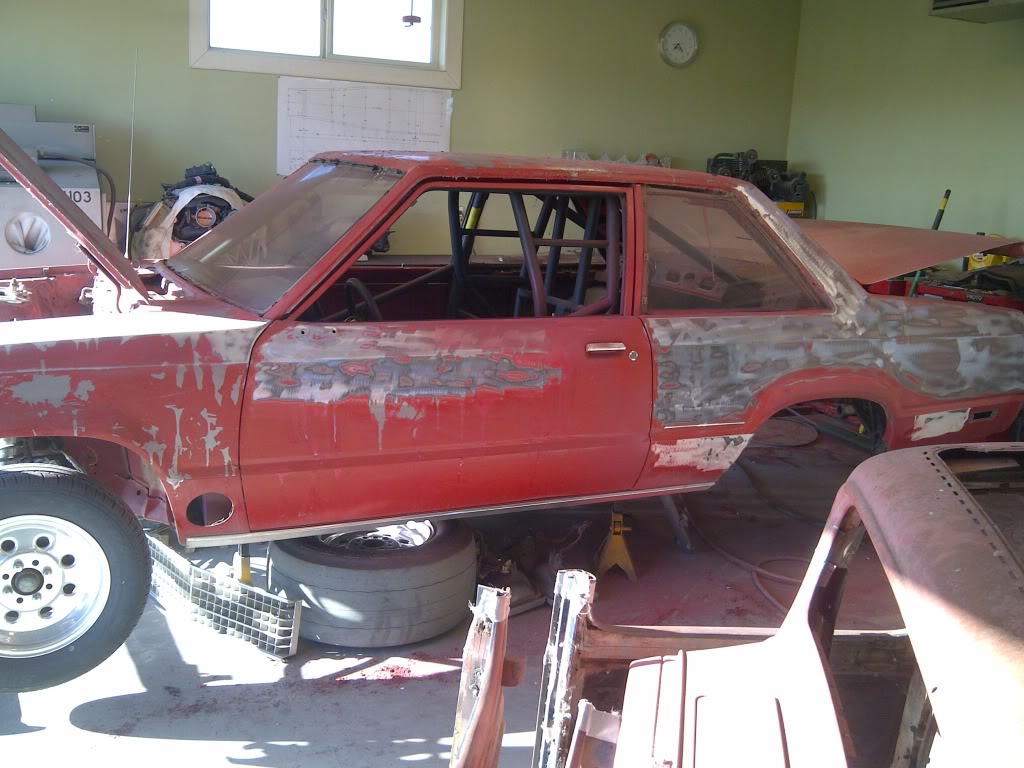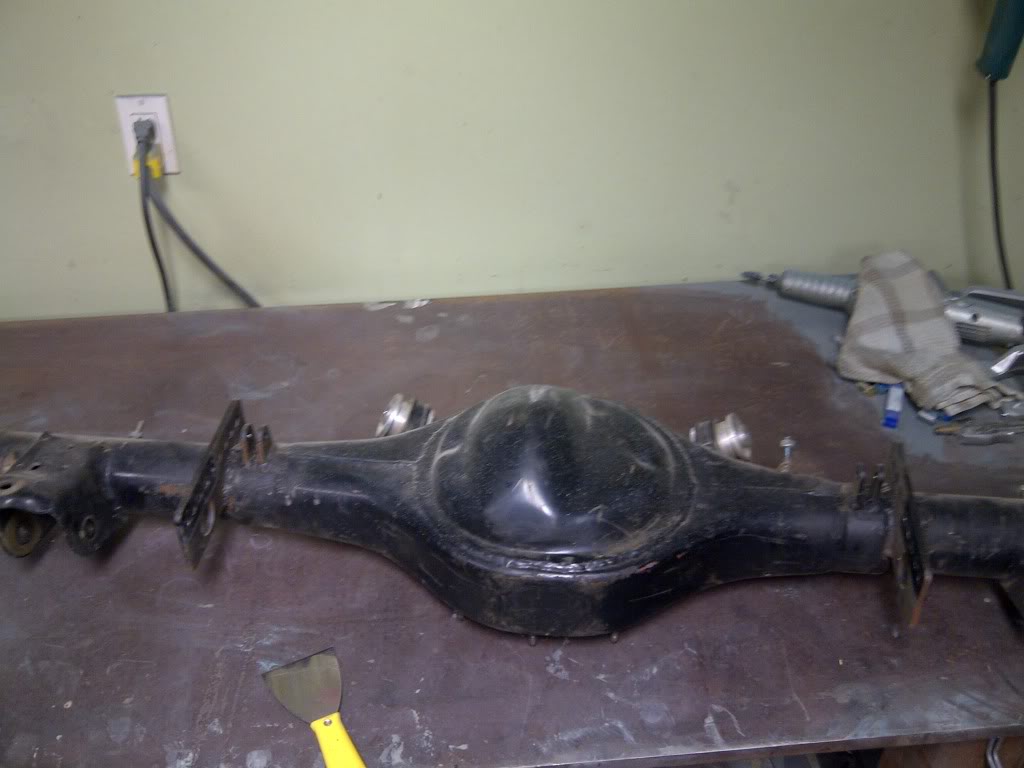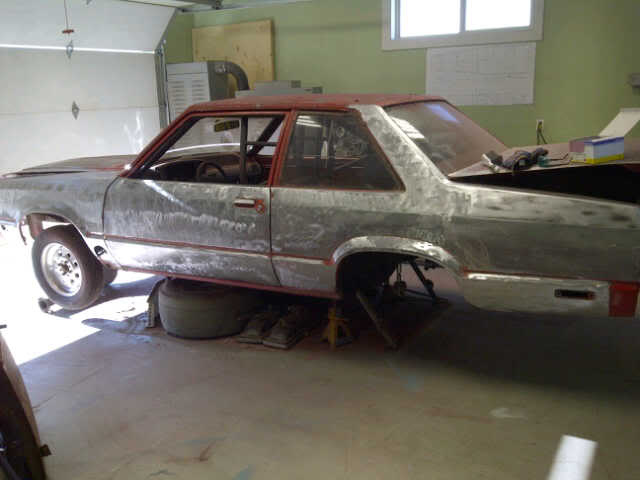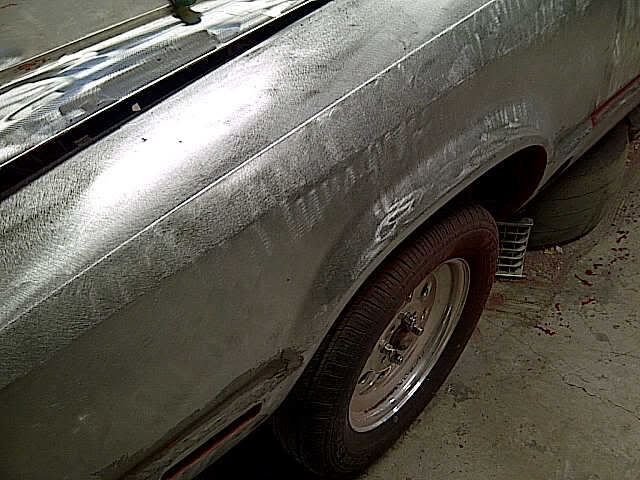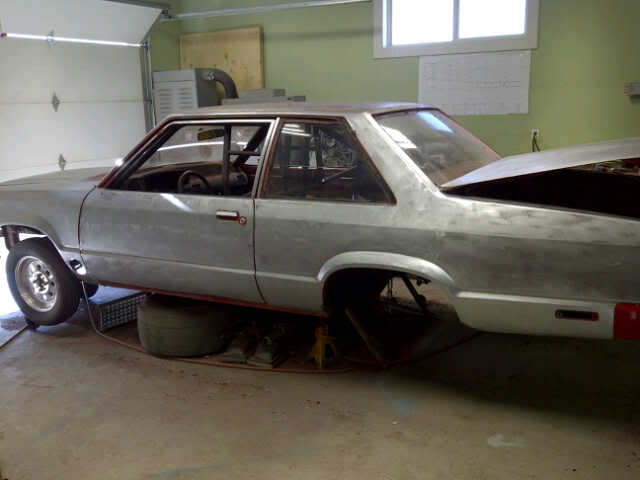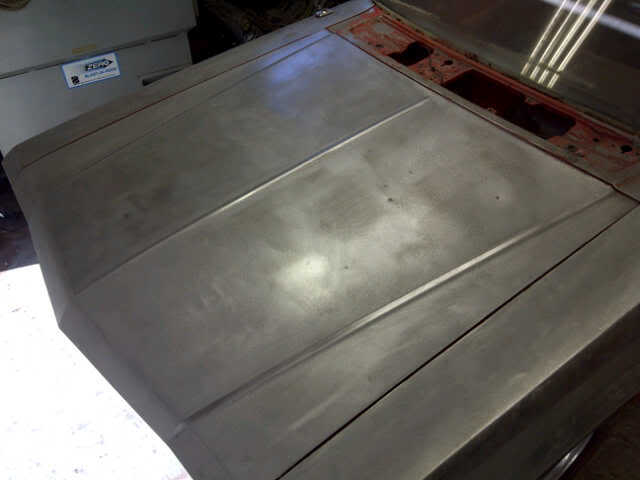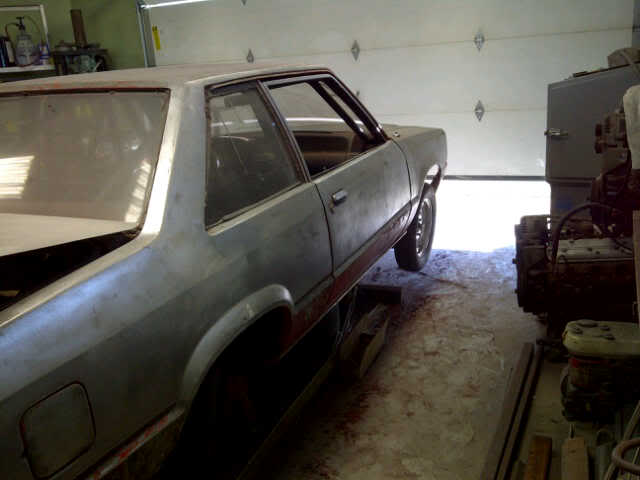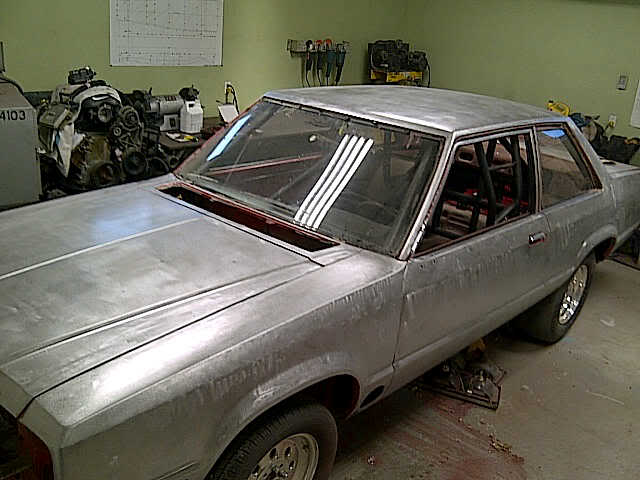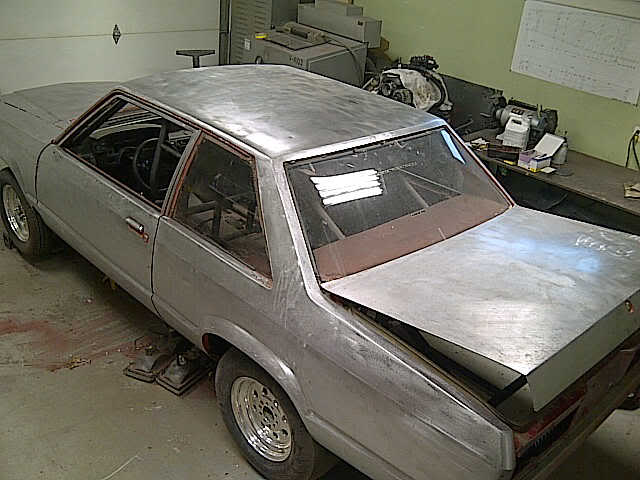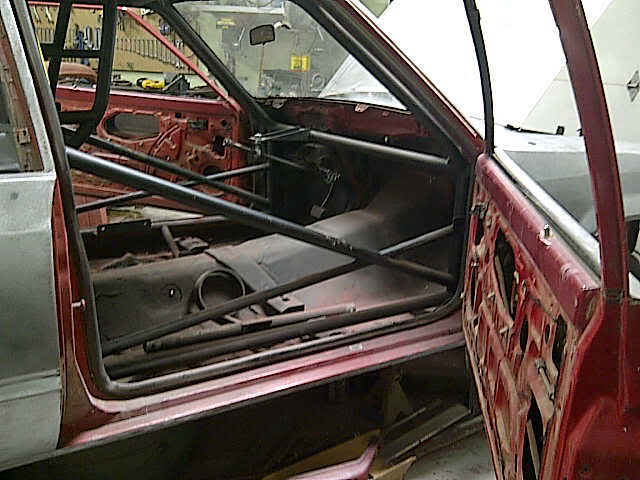 Next up came back bracing the diff housing, adding filler and drain plugs and some adjustable lower control arm mounts, we also had to move the anti roll bar tabs, shorten up the links as well as re-drill the arms to fit better and give a better angle :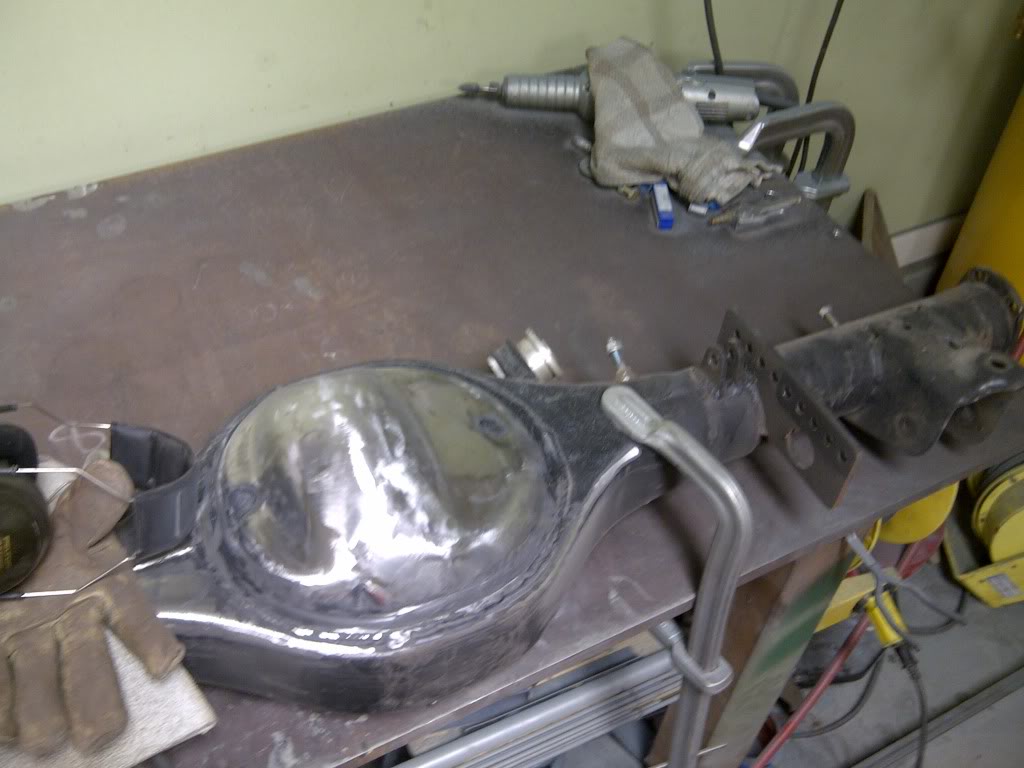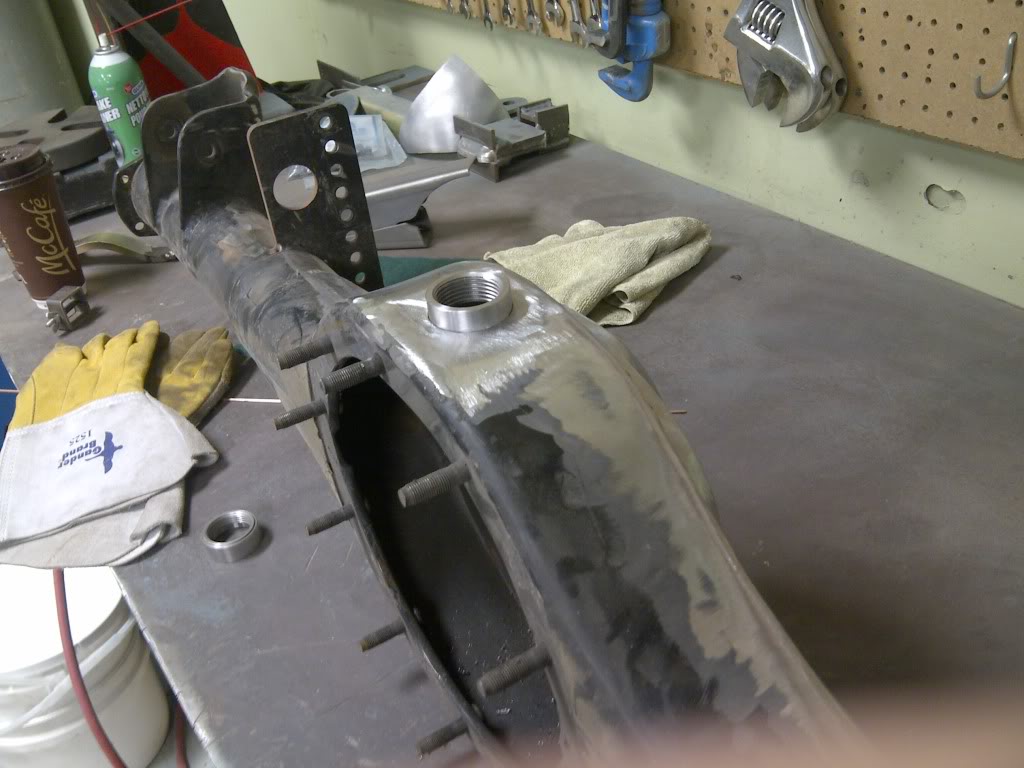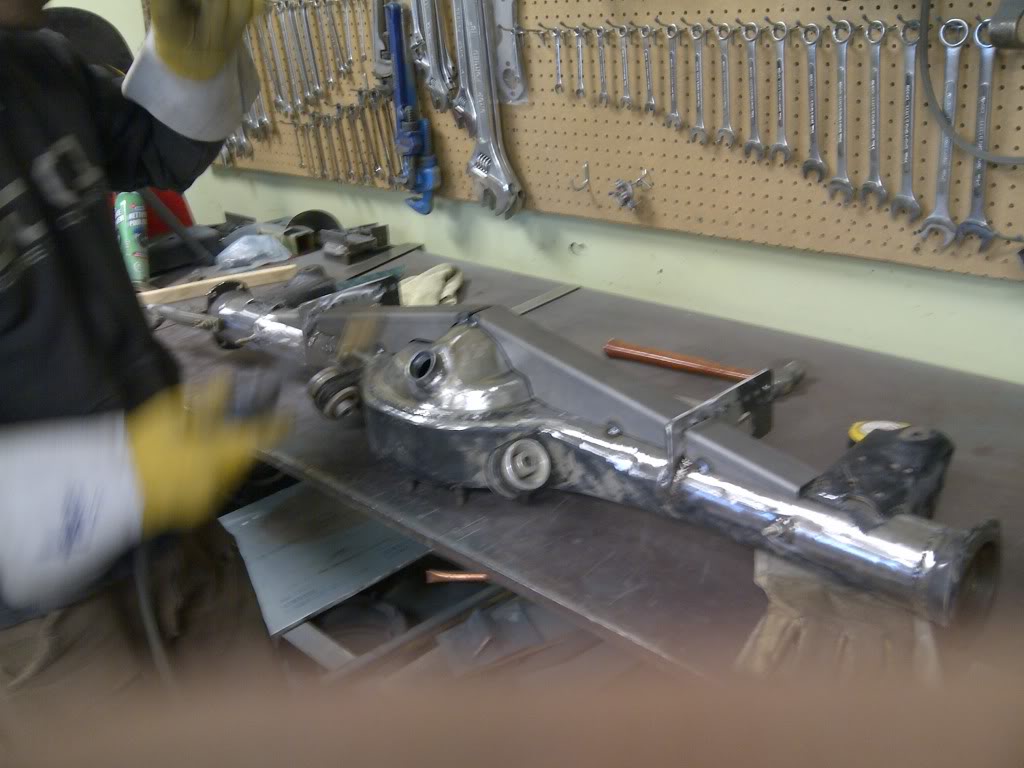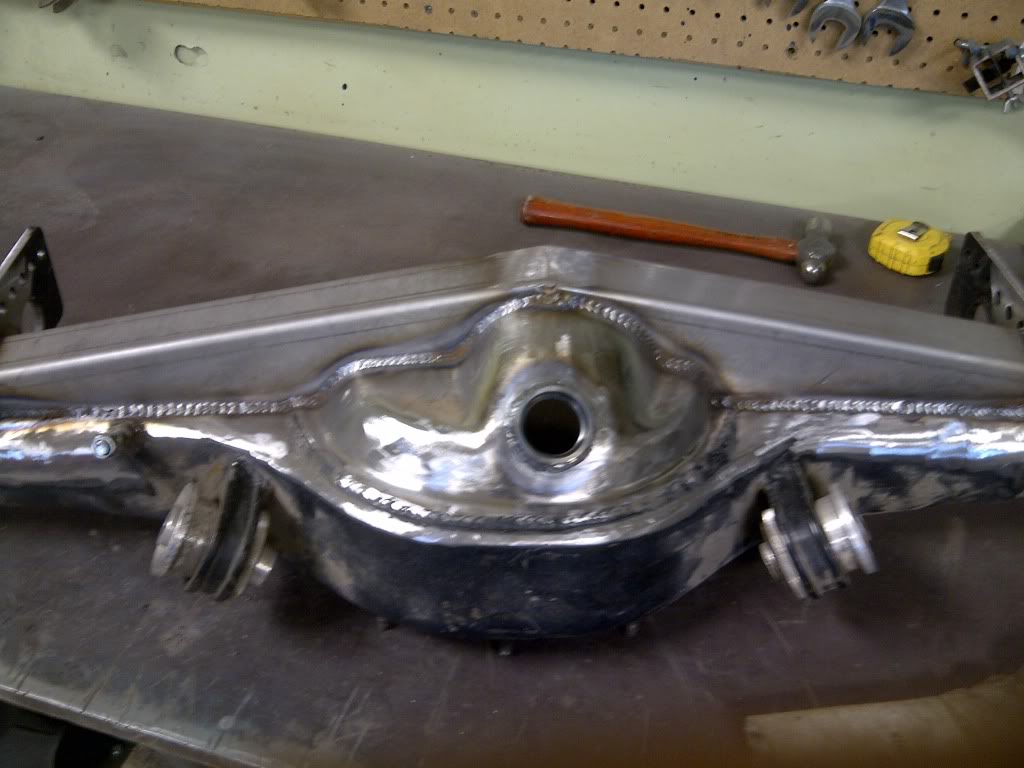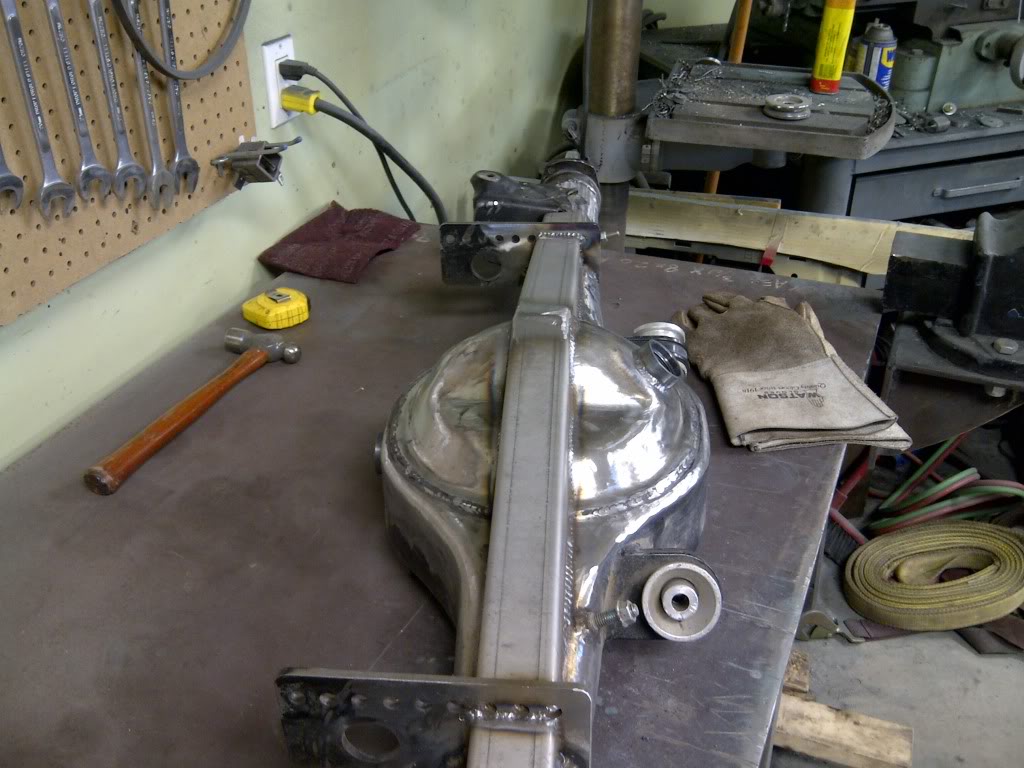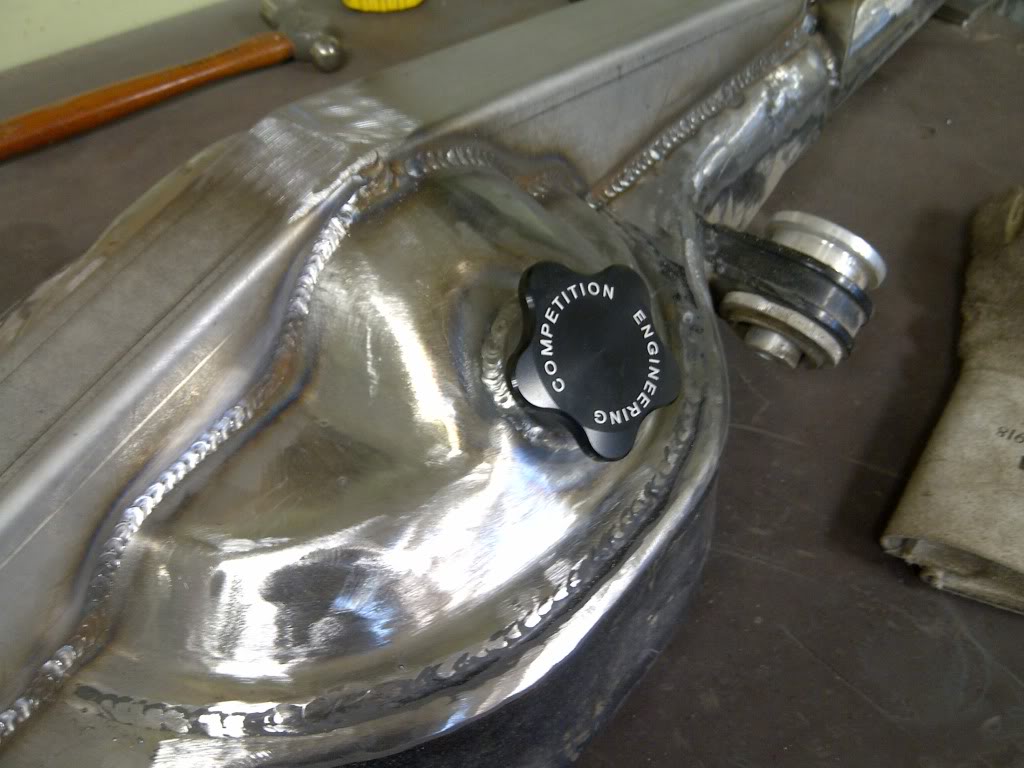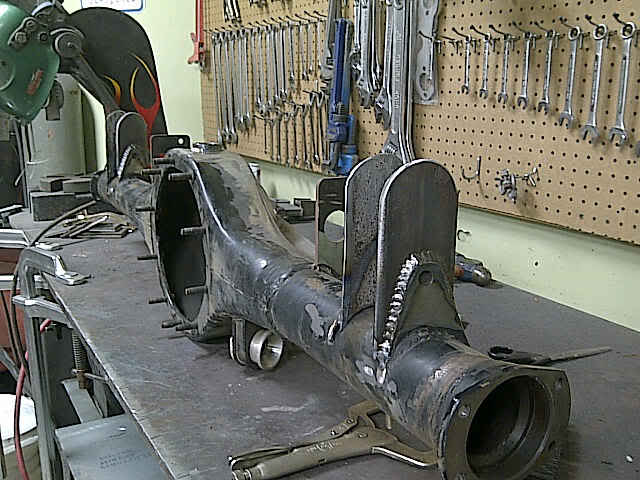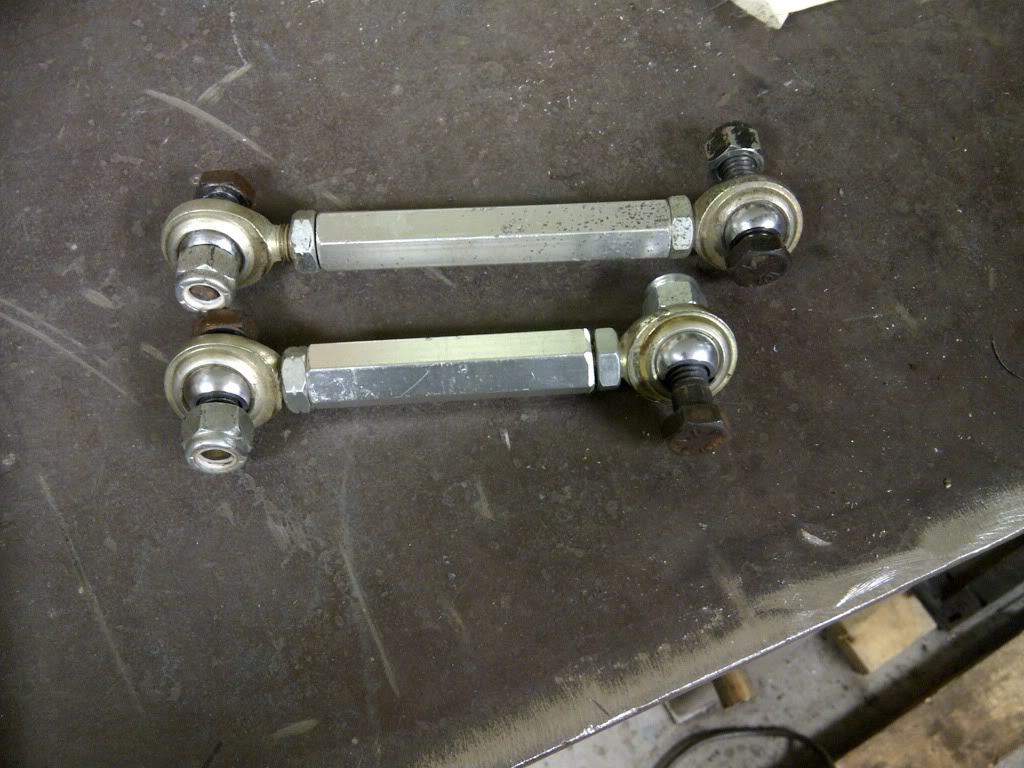 Then we test fit it and rolled the car outside to clean up the shop a bit from our giant mess! Note- pic was before anti-rollbar was modified.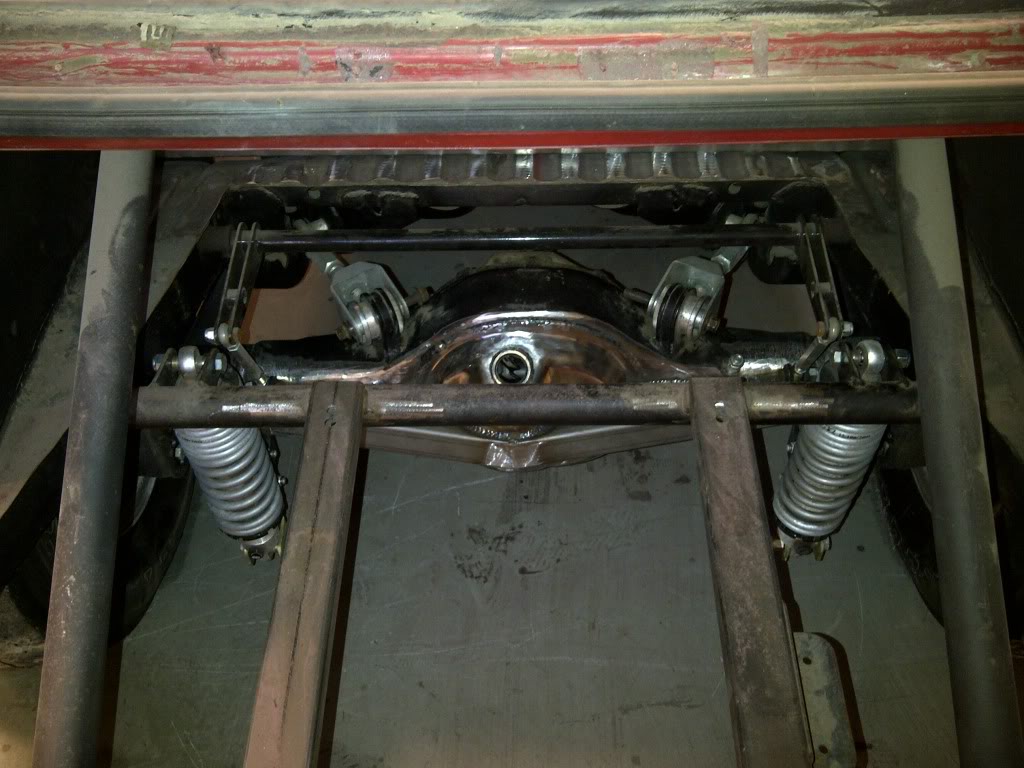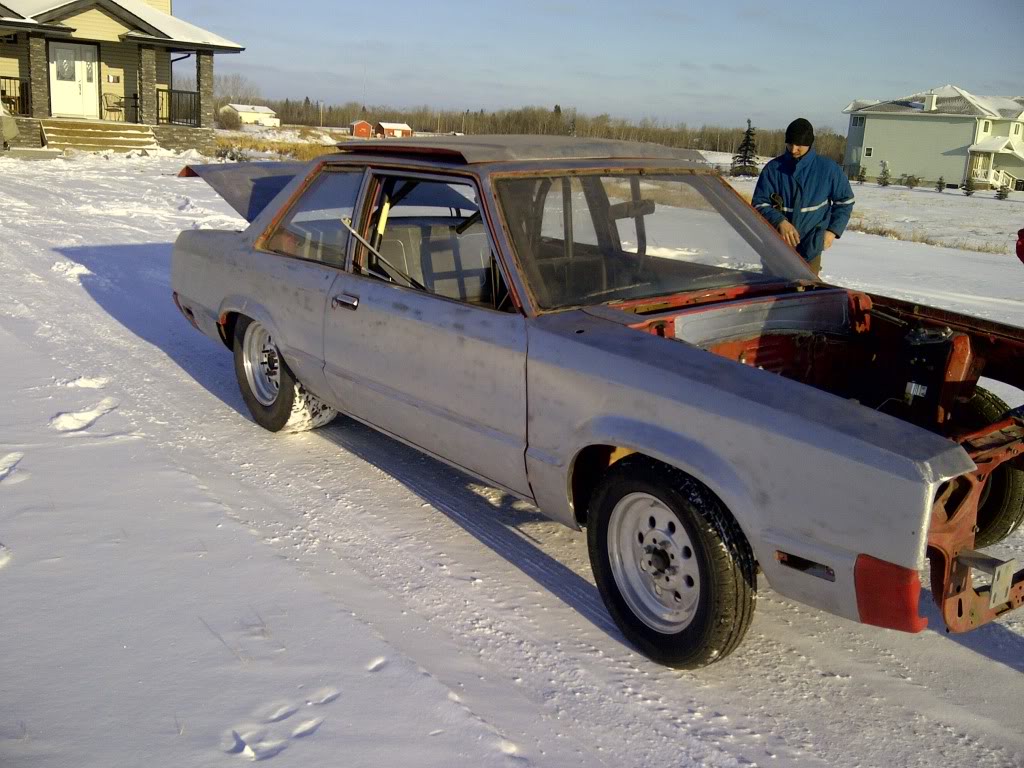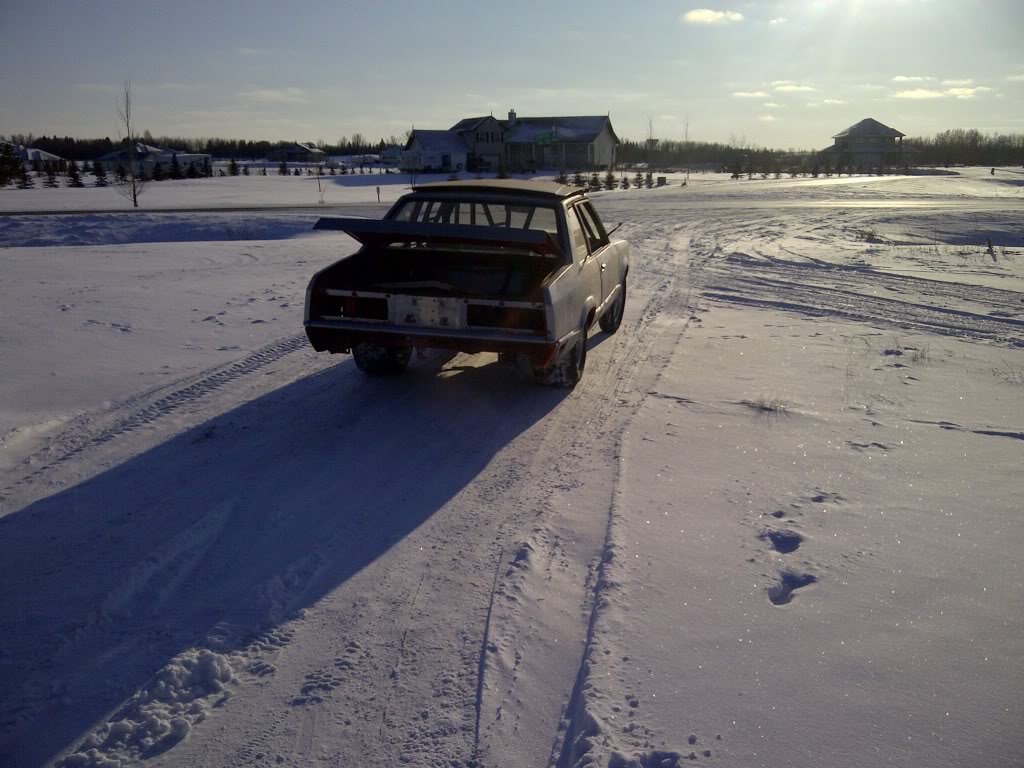 The next project was mostly a suprise to me, while I was off in california helping Flyin Ryan at the PSCA race Nolan was back at home busting his ass on my junk

. The last pic shows how we mounted them all using small 10/32 pan head allen screws.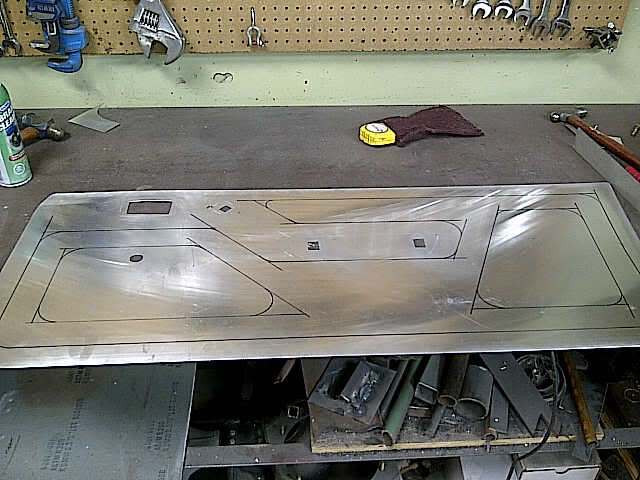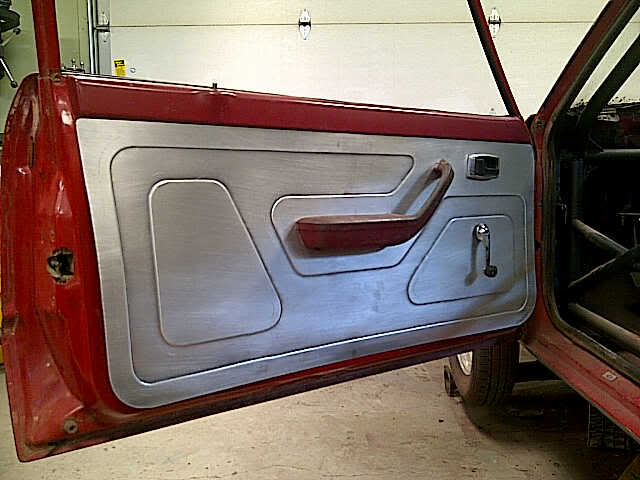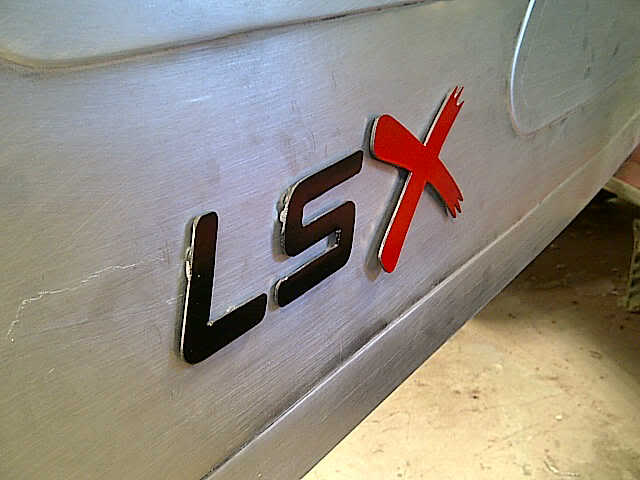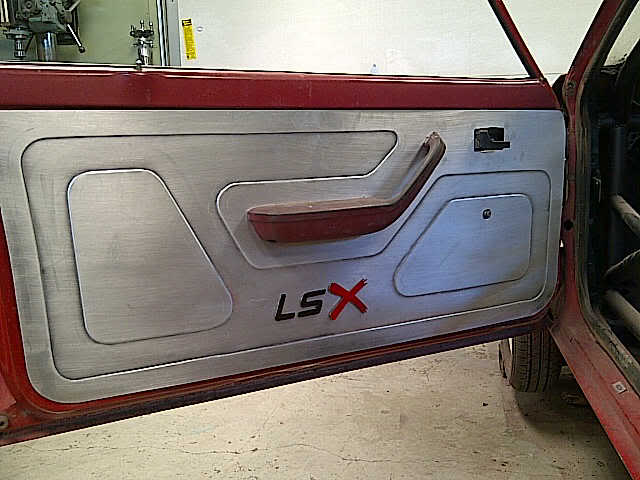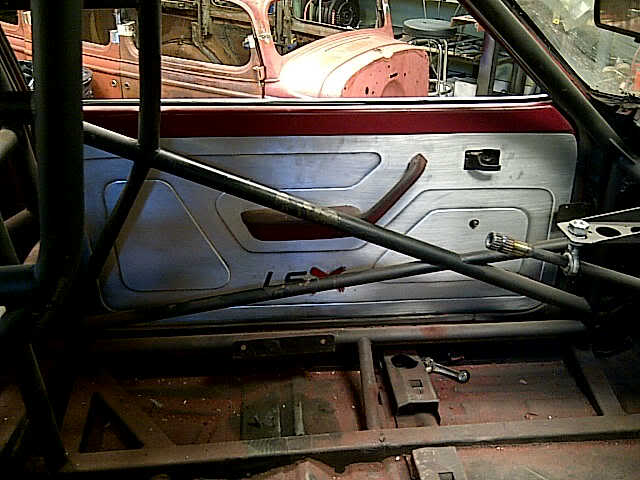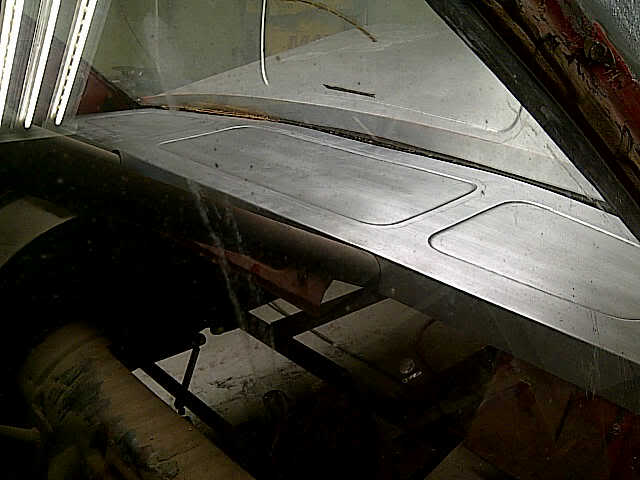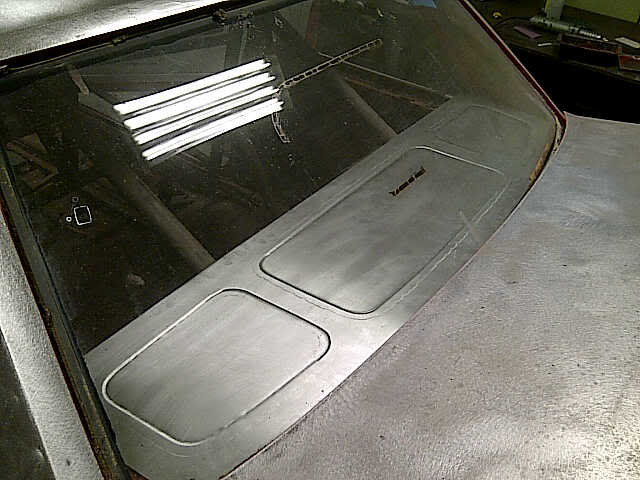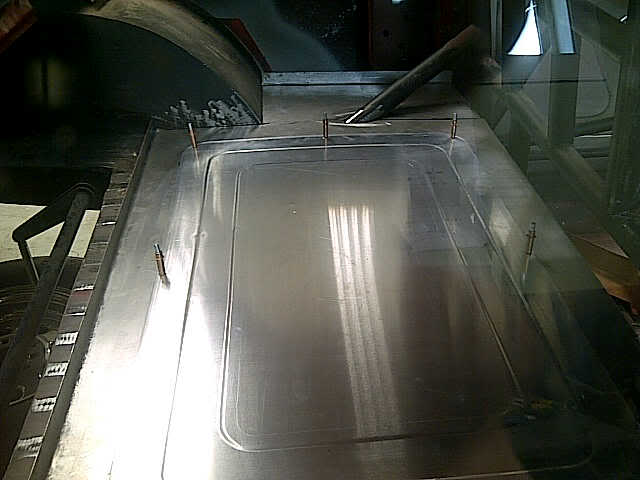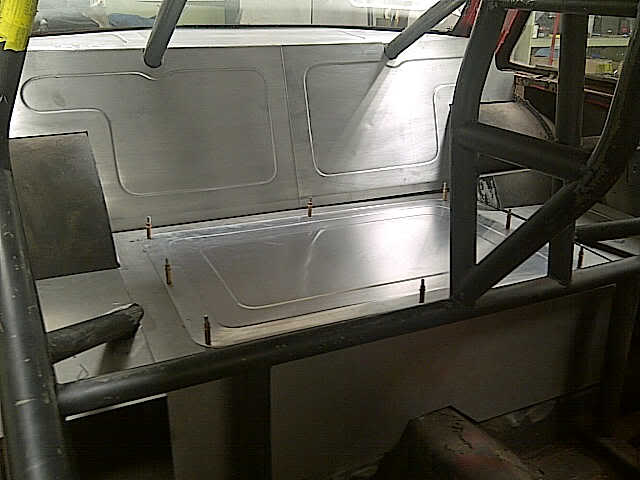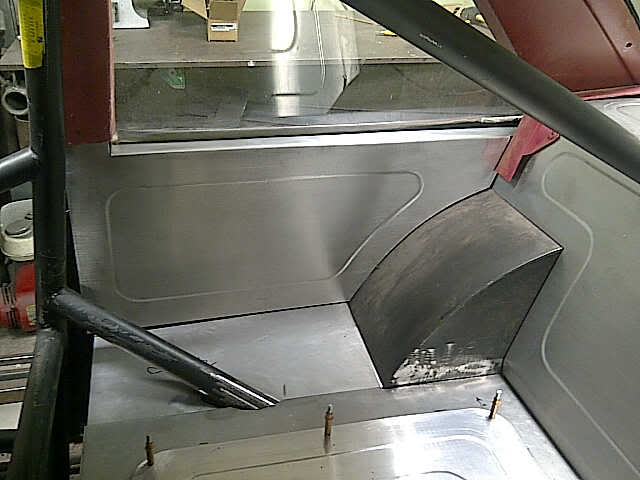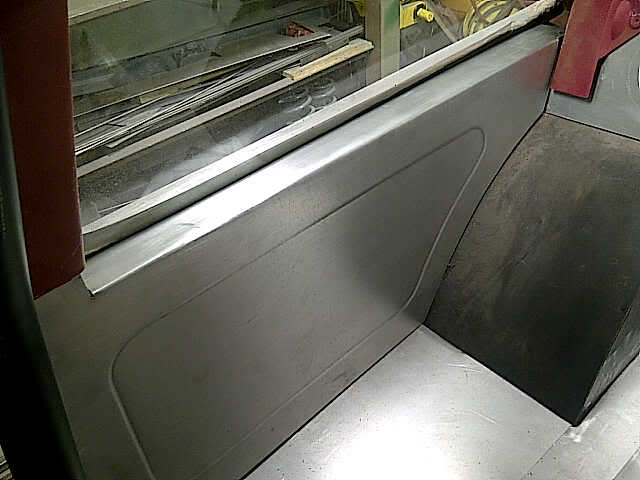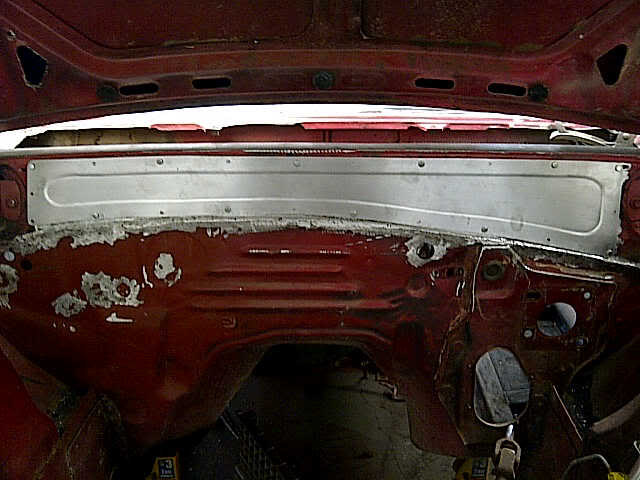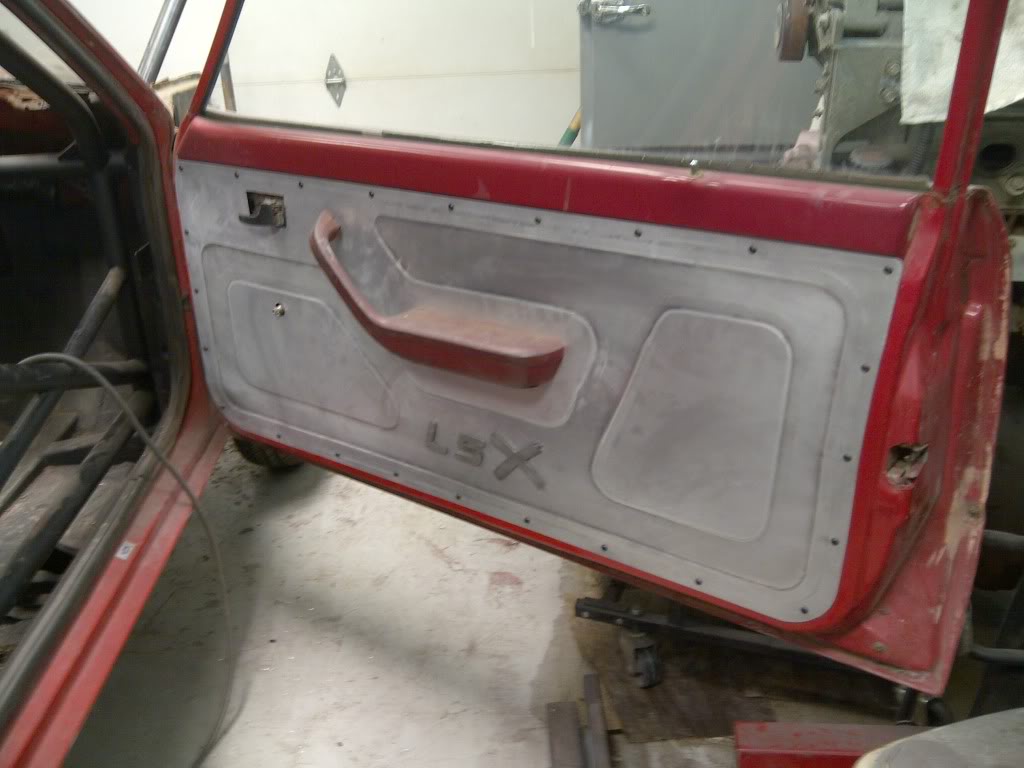 Then came some more shiny bits using a tool me and Nolan both LOVE the dimple dies lol. Filler for where the subframe connectors go through the floor, and custom raised seat mount boxes: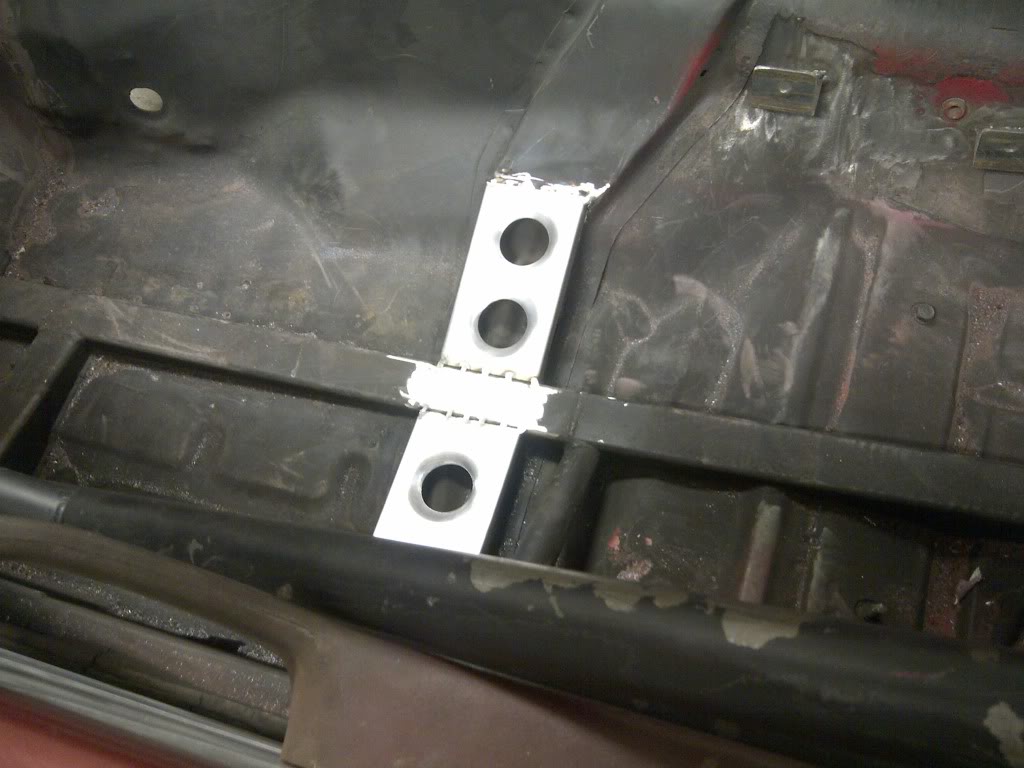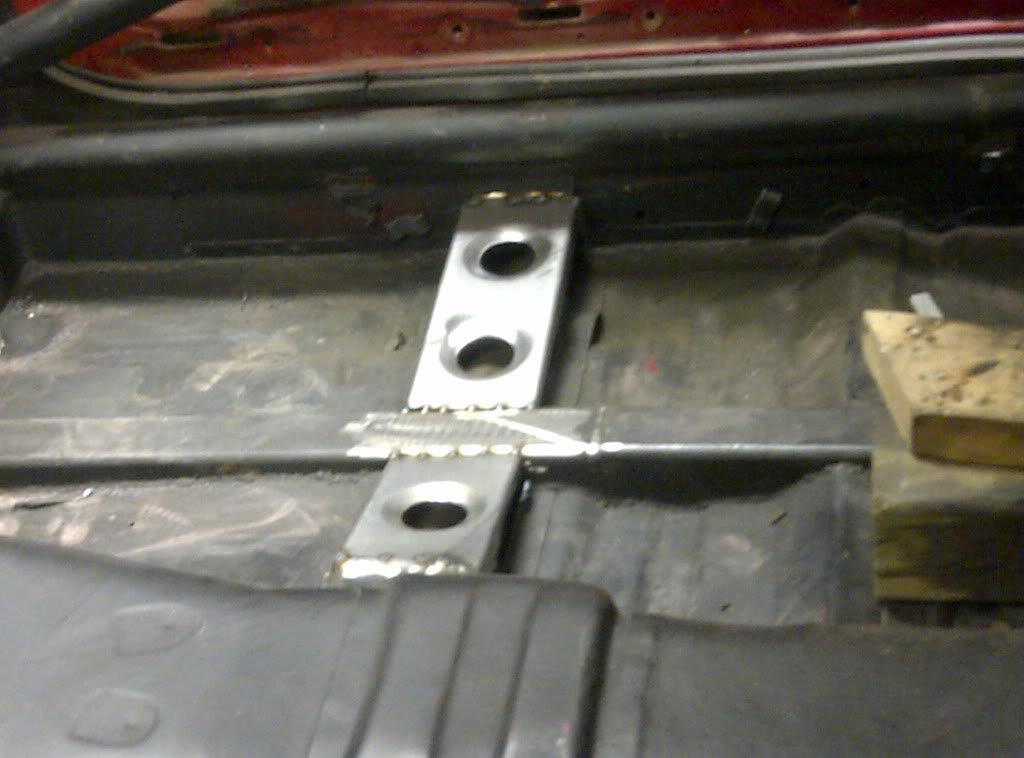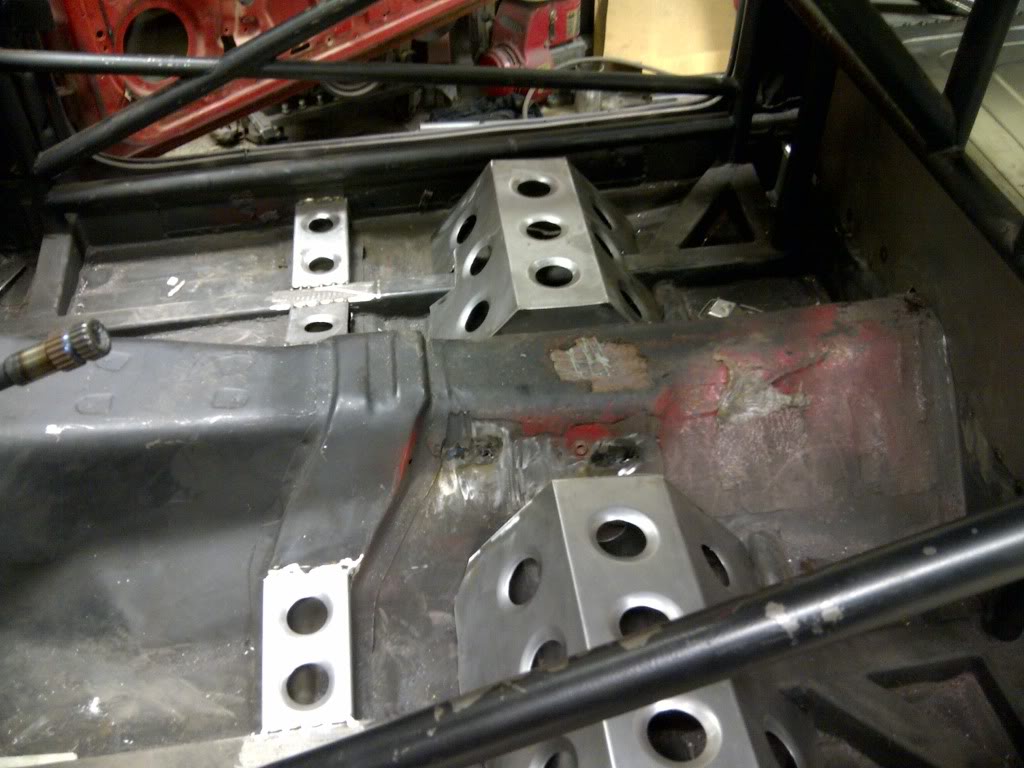 Next, after a little hesitation on my part and a lot of commiting on Nolan and the plasma's part the front end came off

, Then came the fun part of adding in some tube to tie it all into the cage and make it cleaner/lighter and stronger!: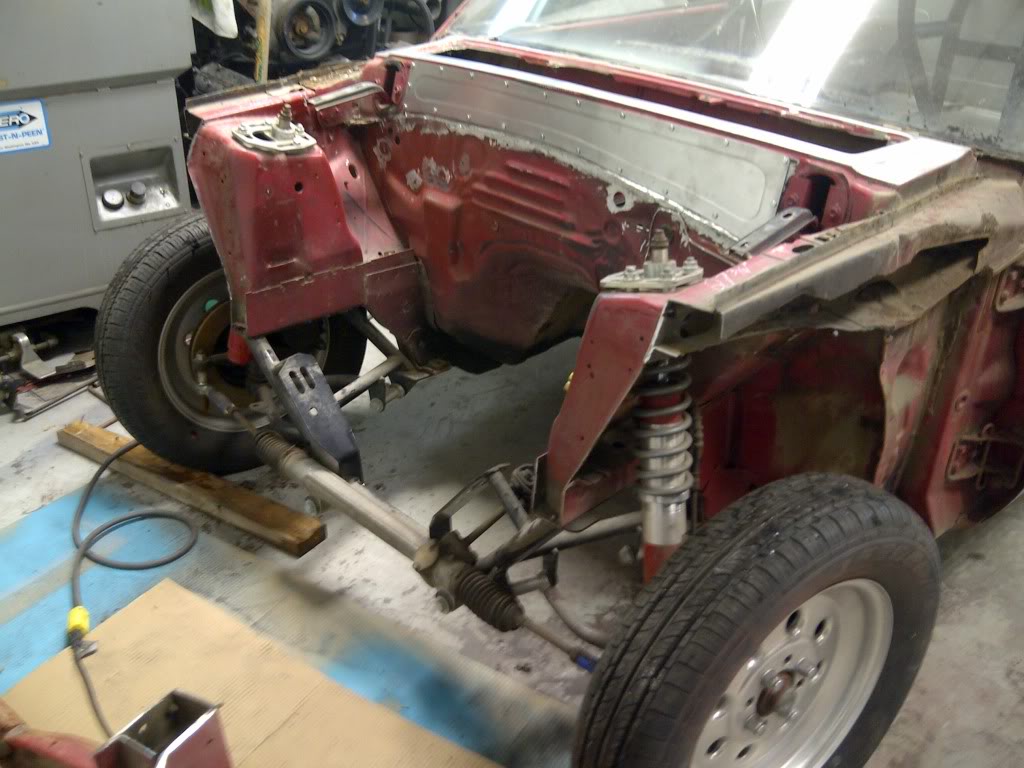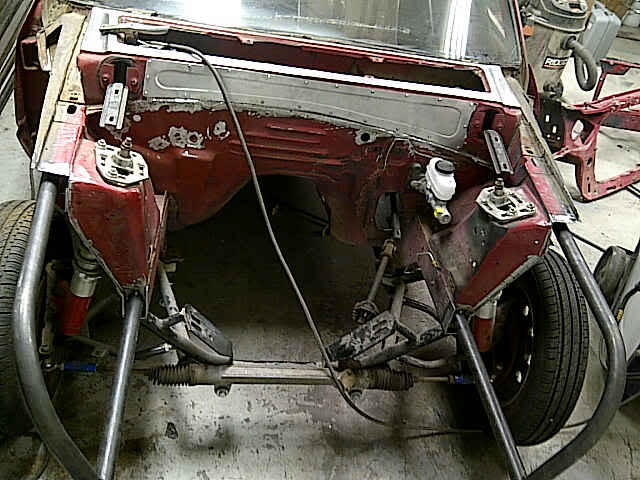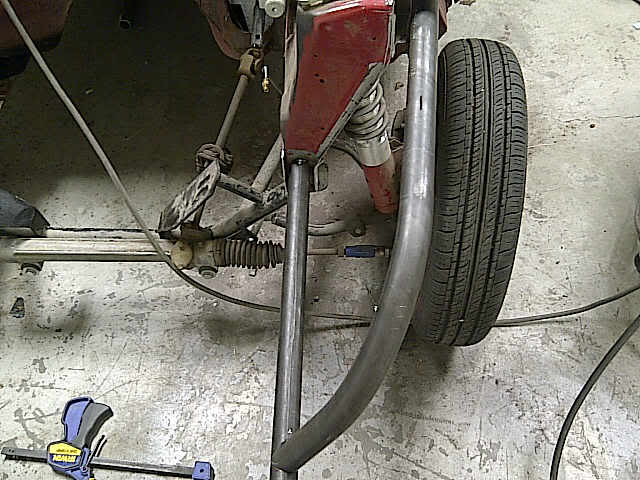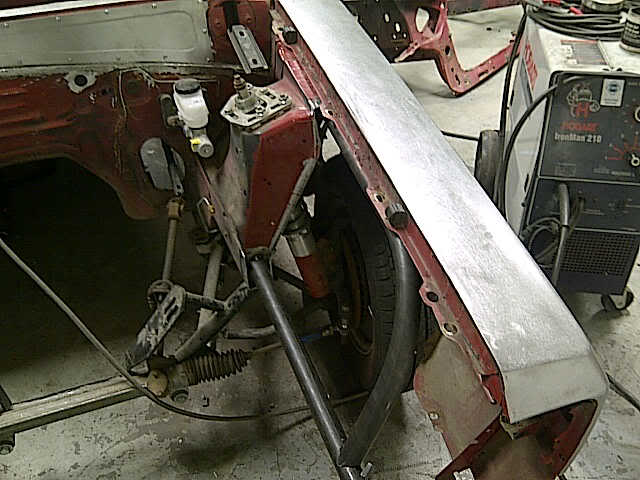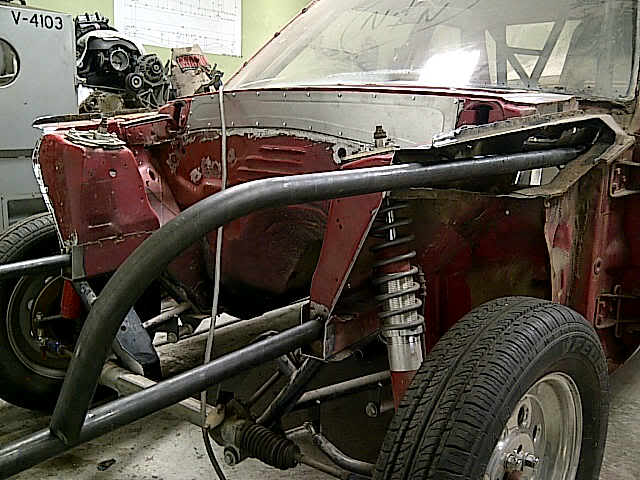 We had to come up with a way to make the top bar removable for easy engine R/R and I was having lots of fun playing with the new JD2 notcher so we came up with this, the sleeves slide over and the center comes out, these will not be the bolts that stay in it but you get the idea: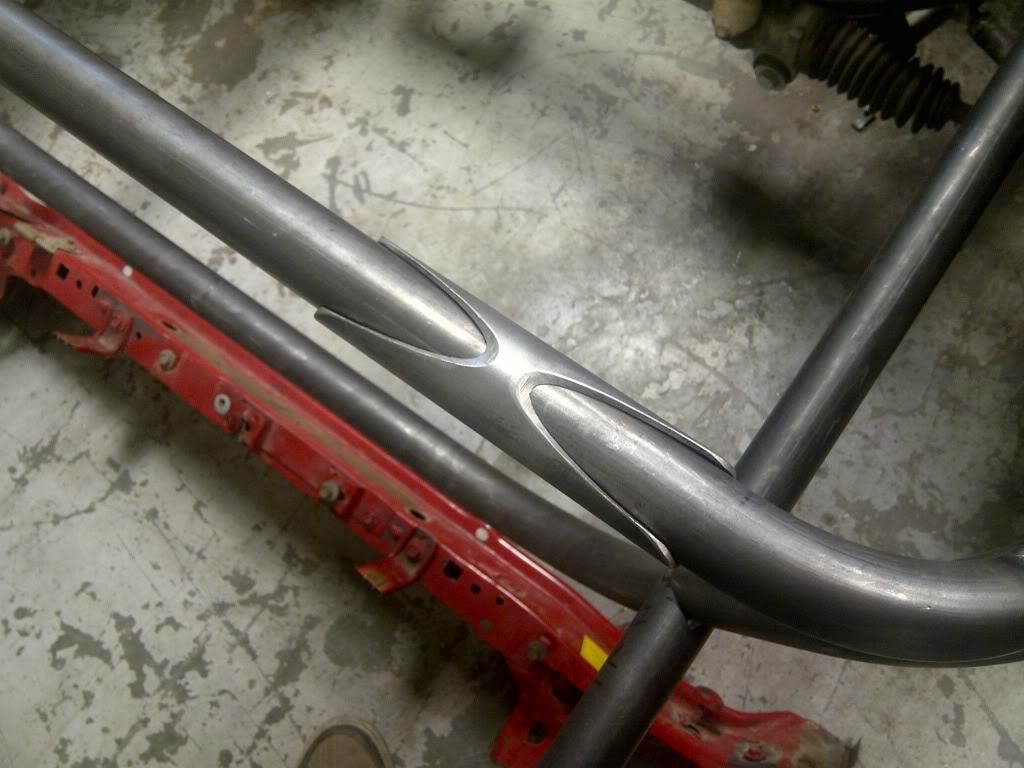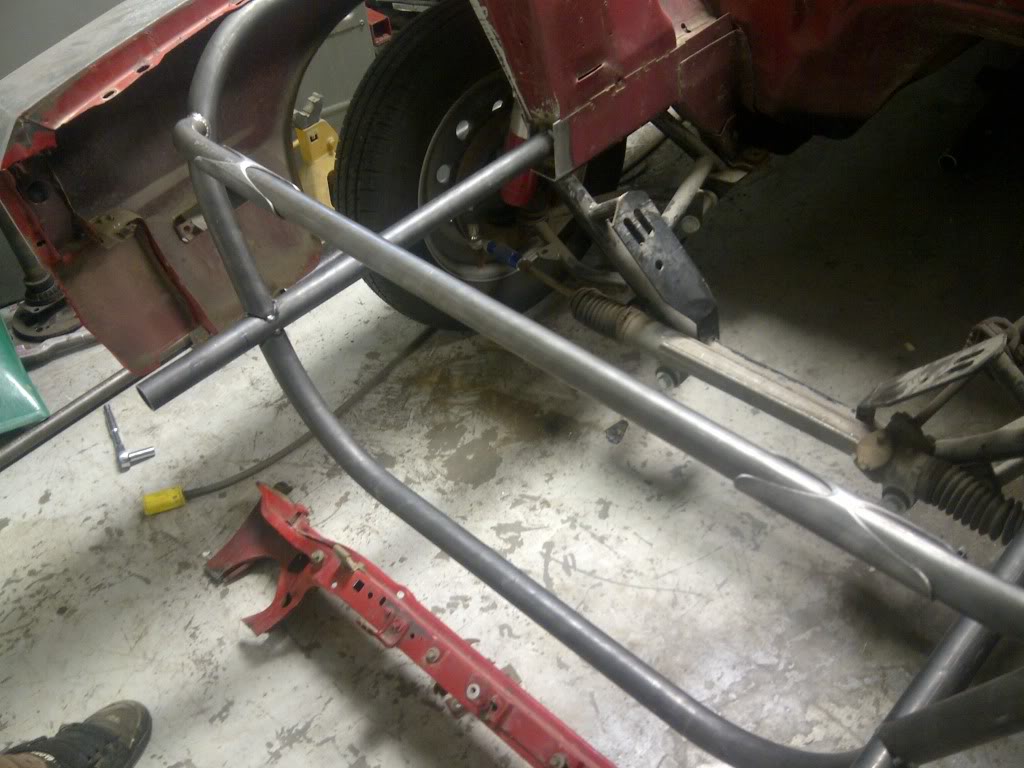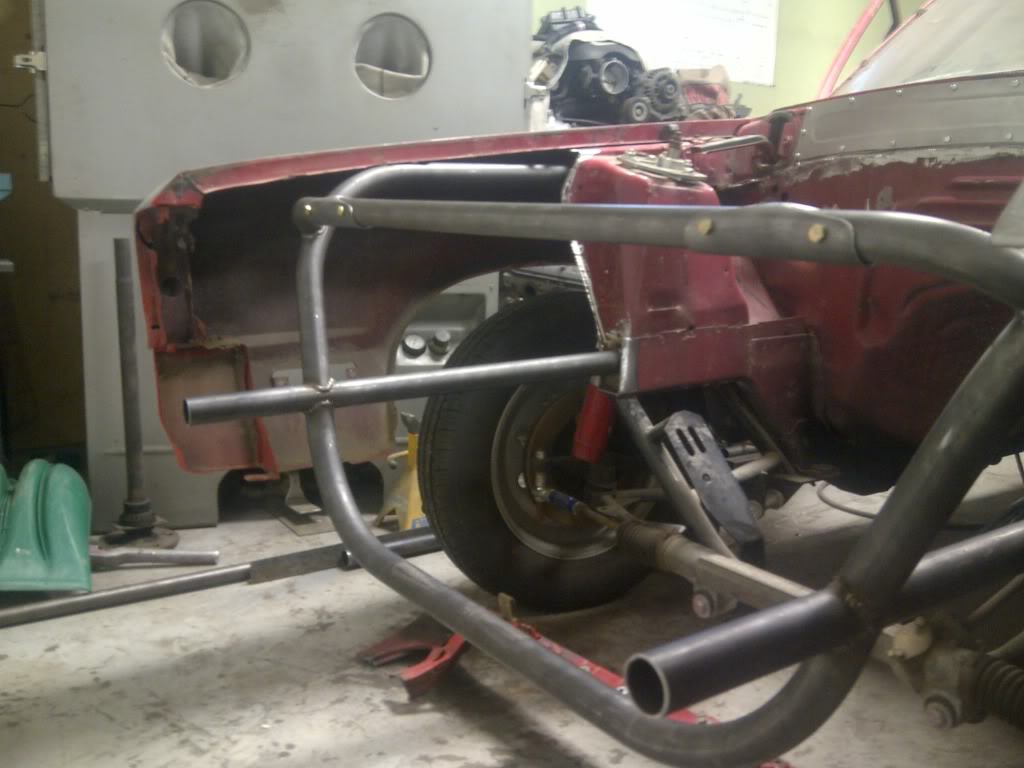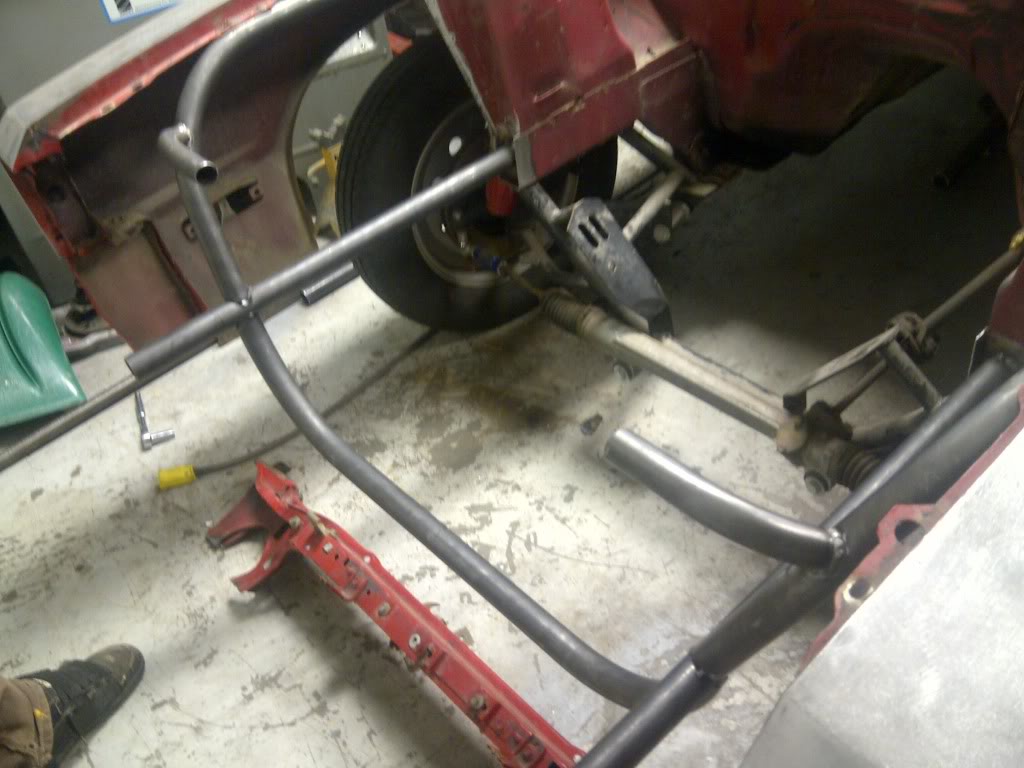 Next up was adding some stock bits back in... This stuff isnt 100% done yet but here is some in progress pics: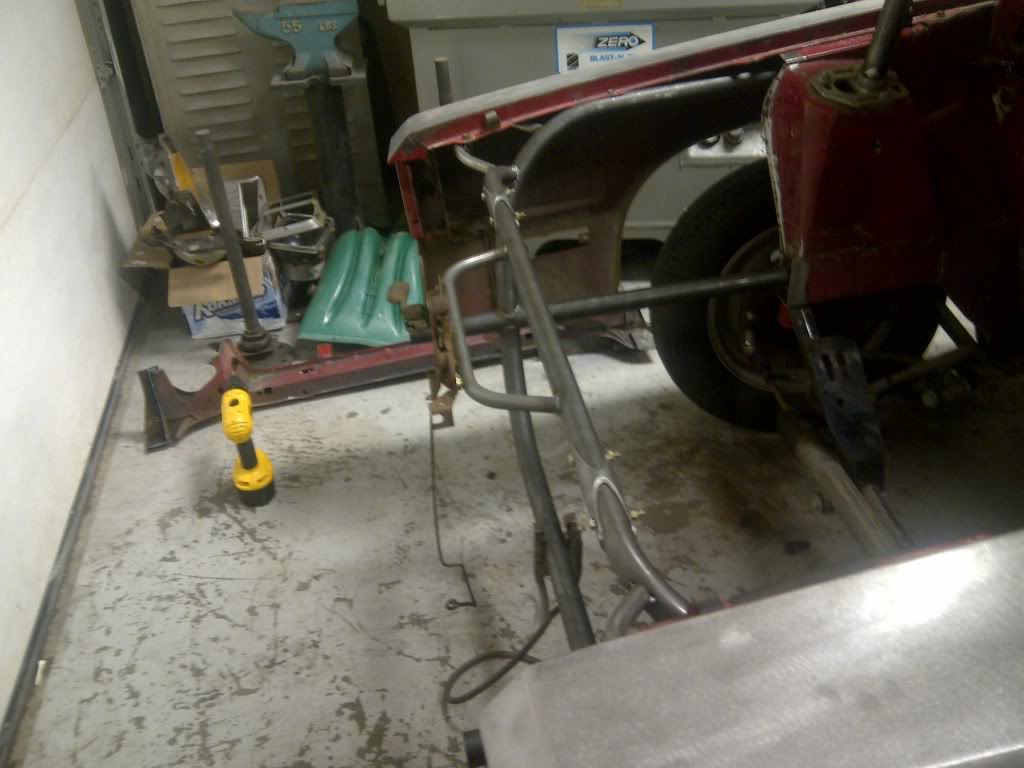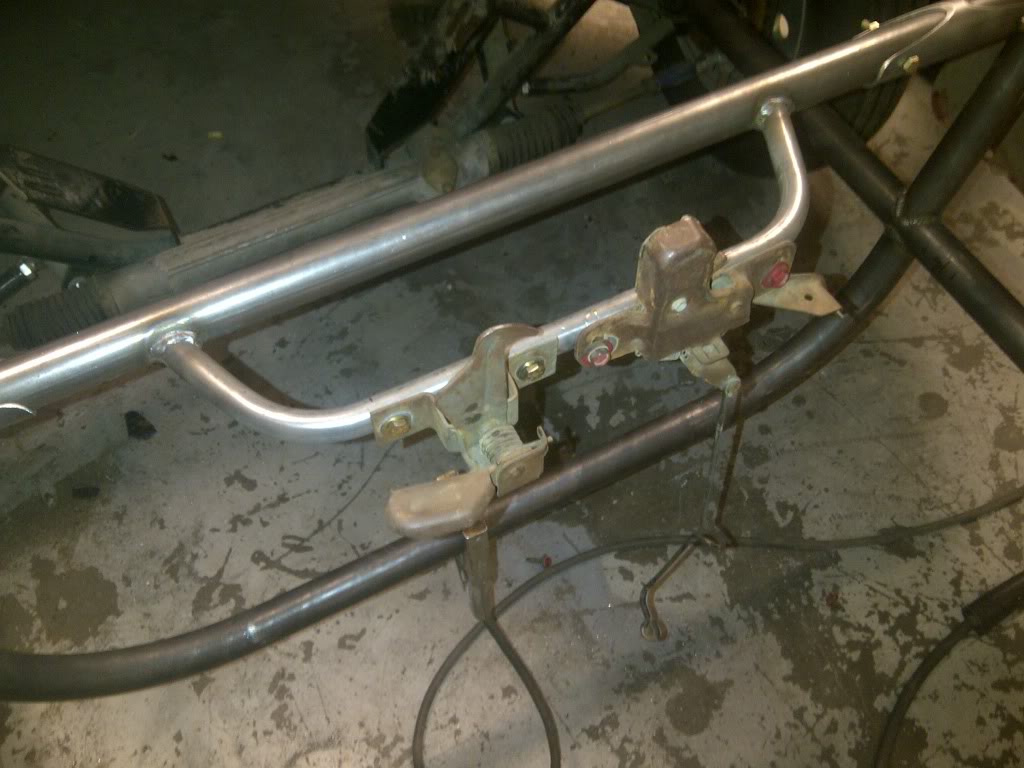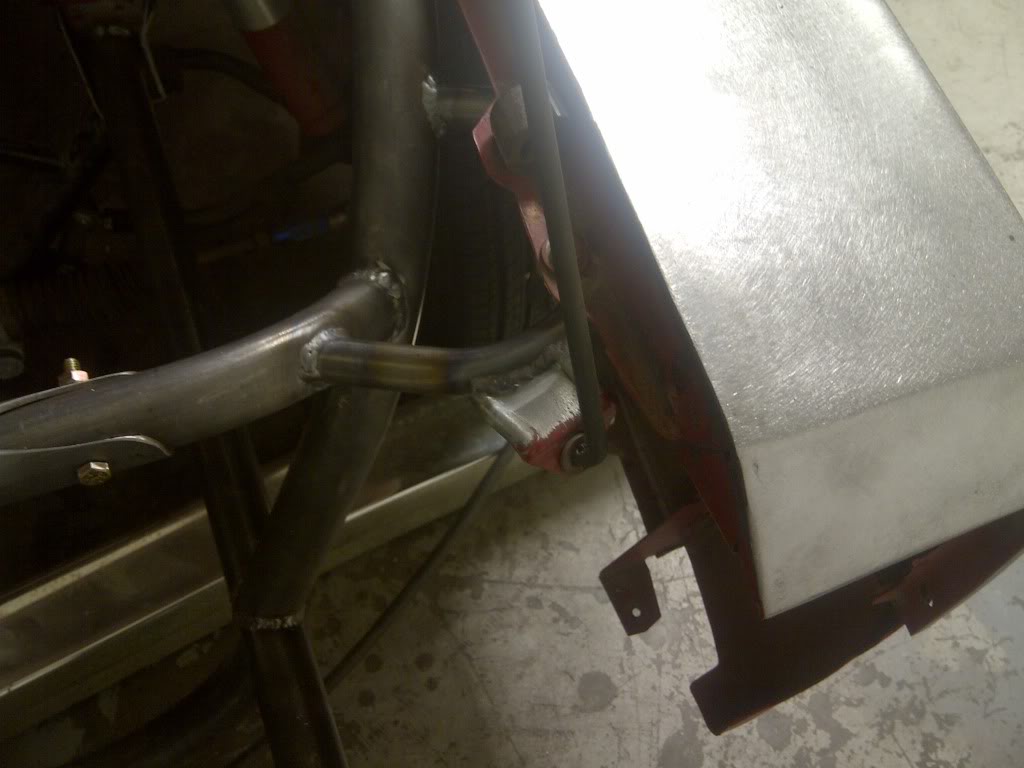 Also got the chute mount done this weekend: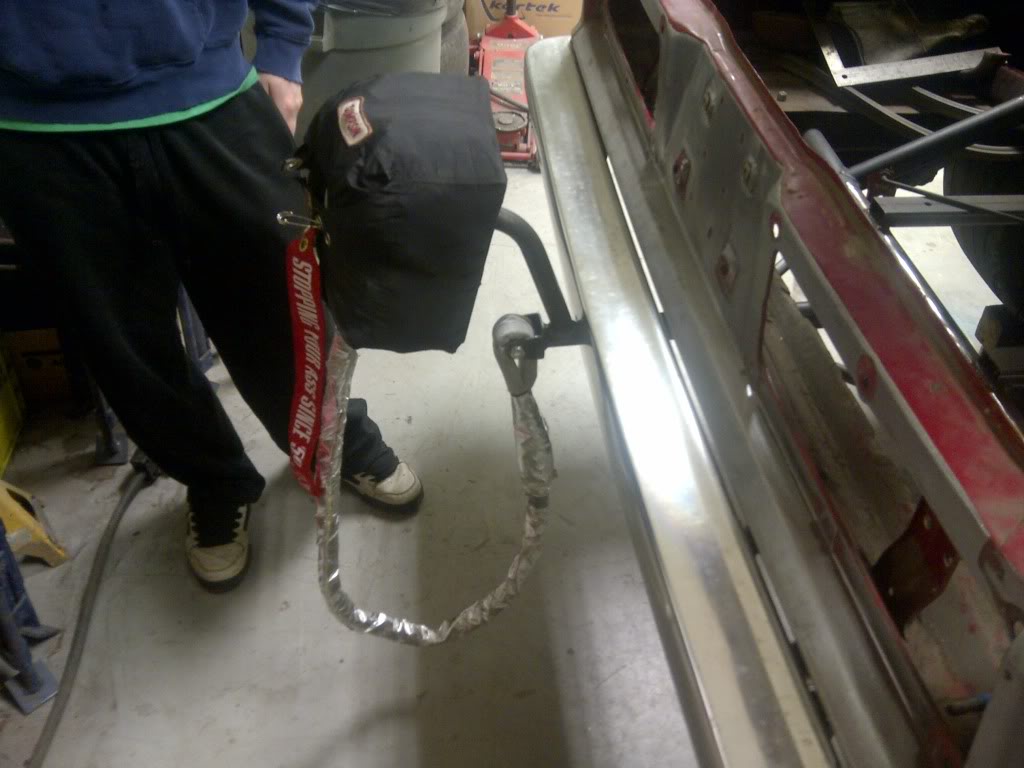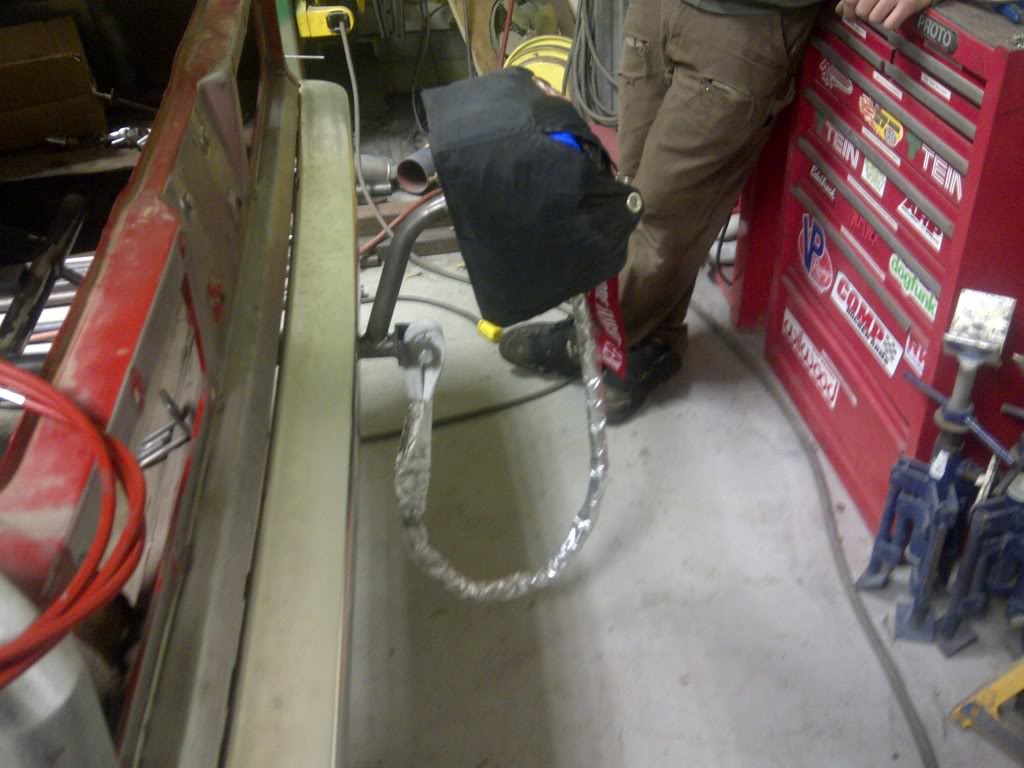 Seats all mounted up in thier final position, the little dimple die box deal got welded into the floor with weld nuts welded in and now the seats just easily bolt in and out with 4 grade 8 3/8 bolts and 2 in the back of the drivers seat going to the cage: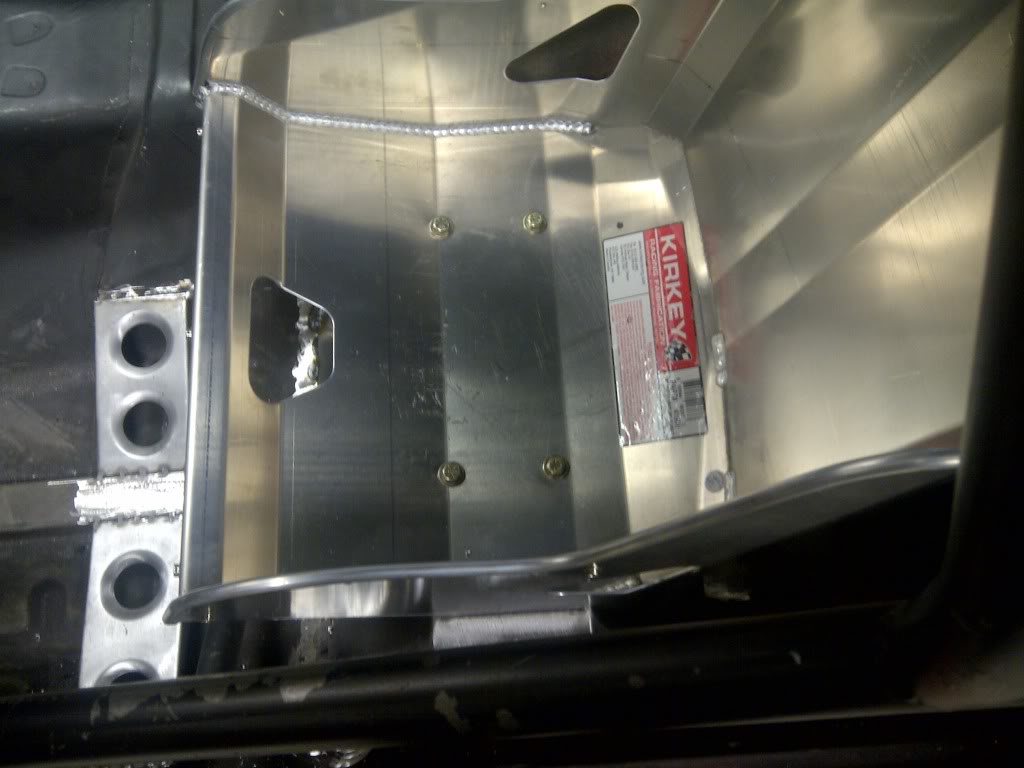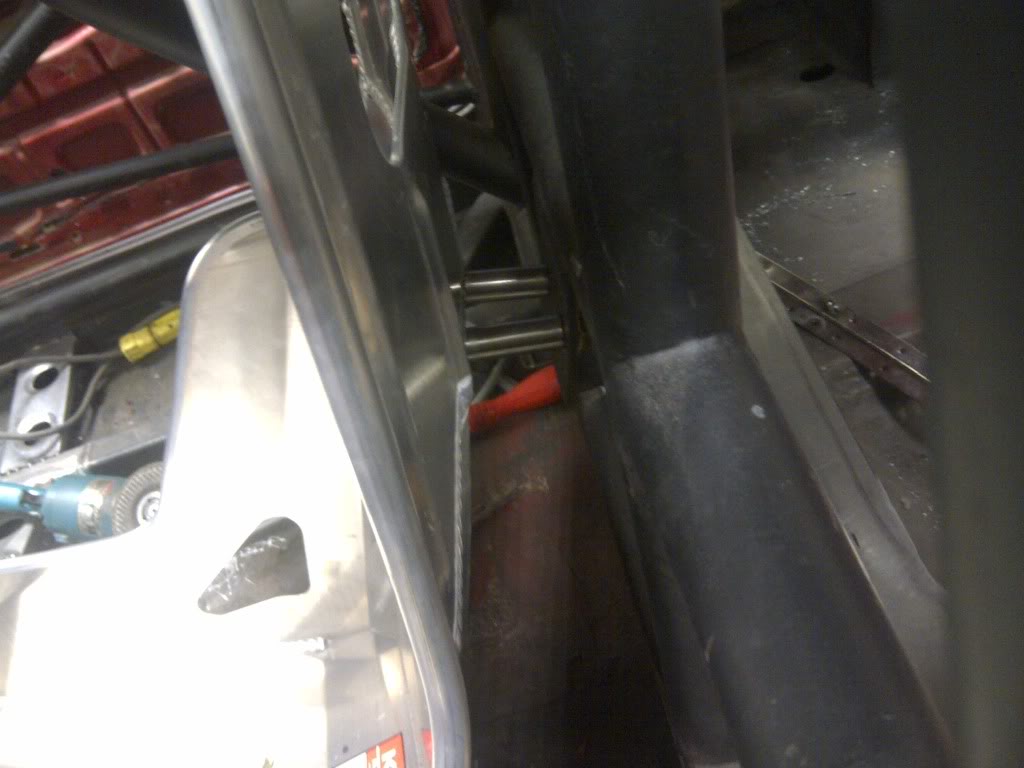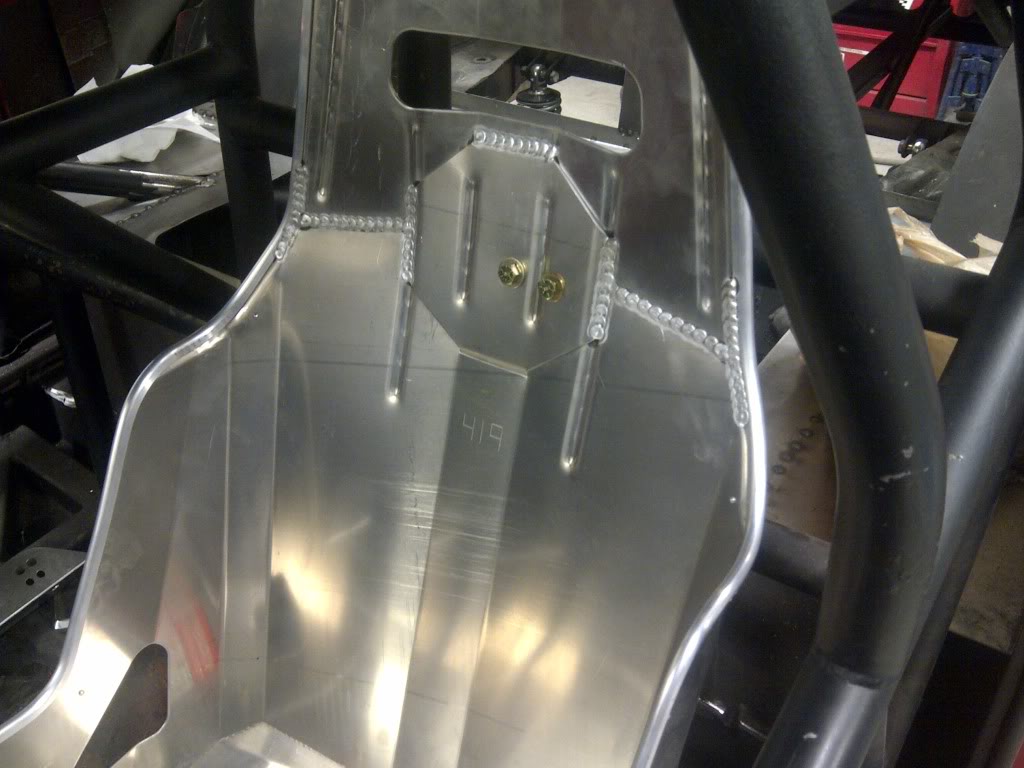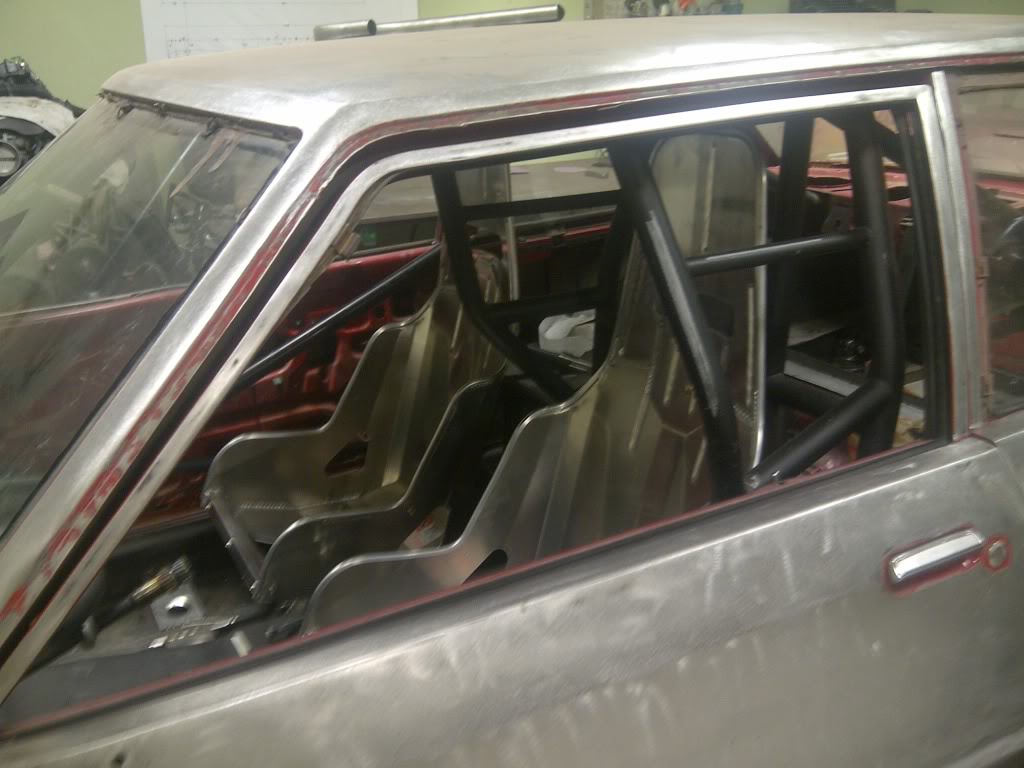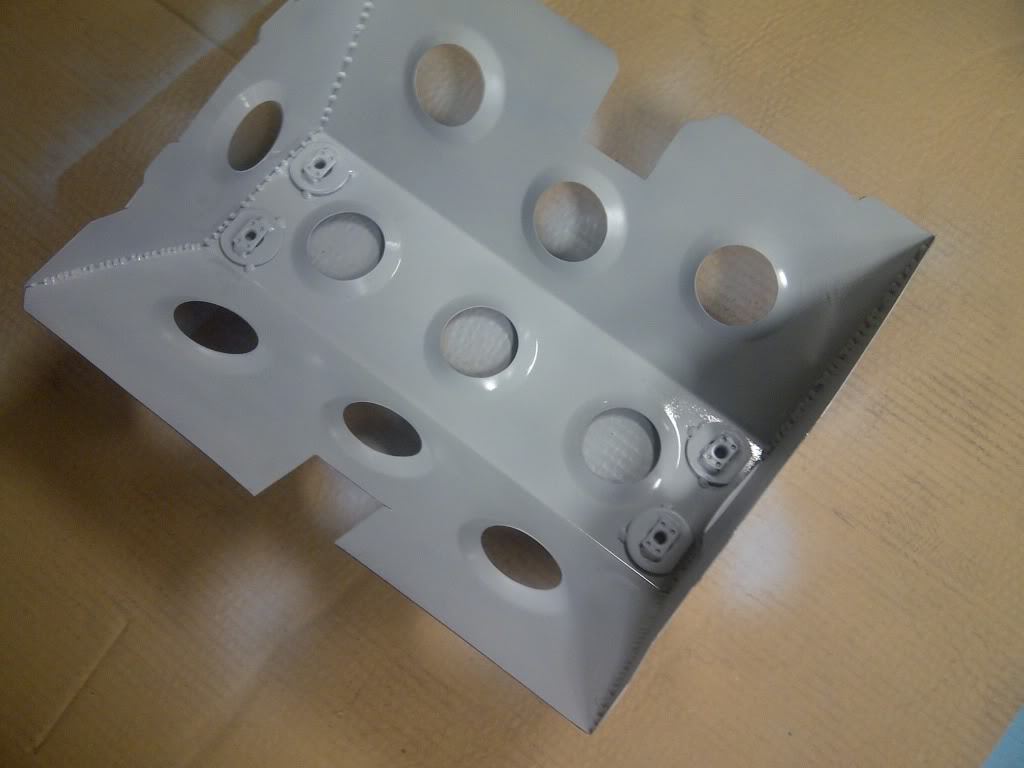 Test fitting the 315 drag radials: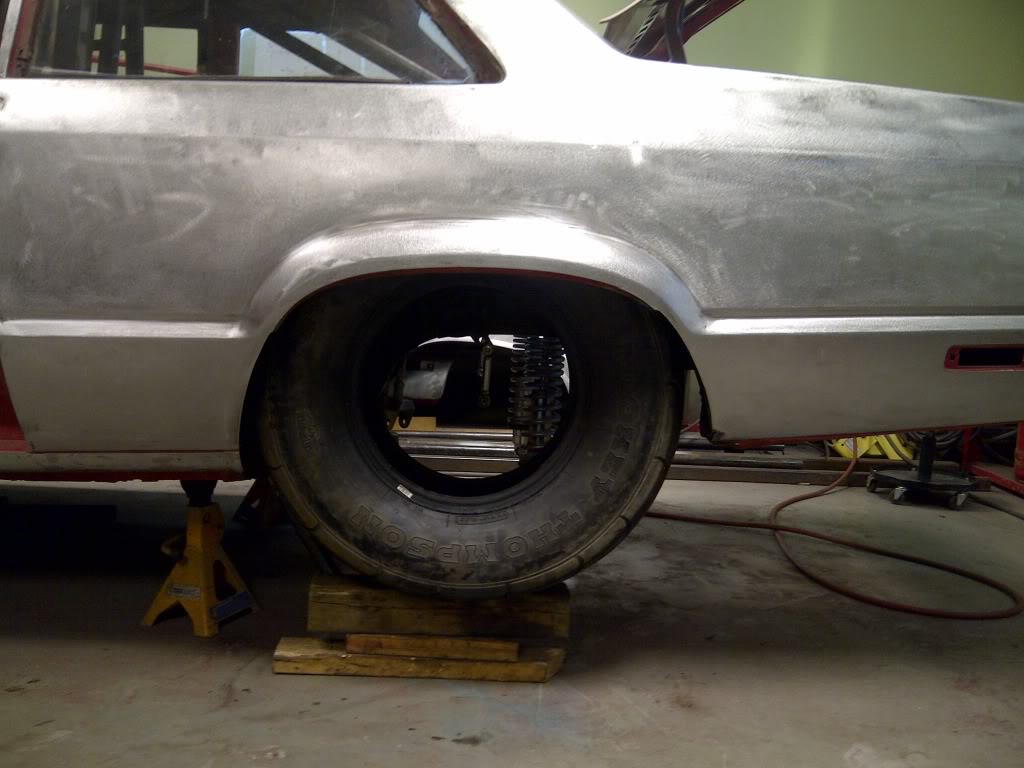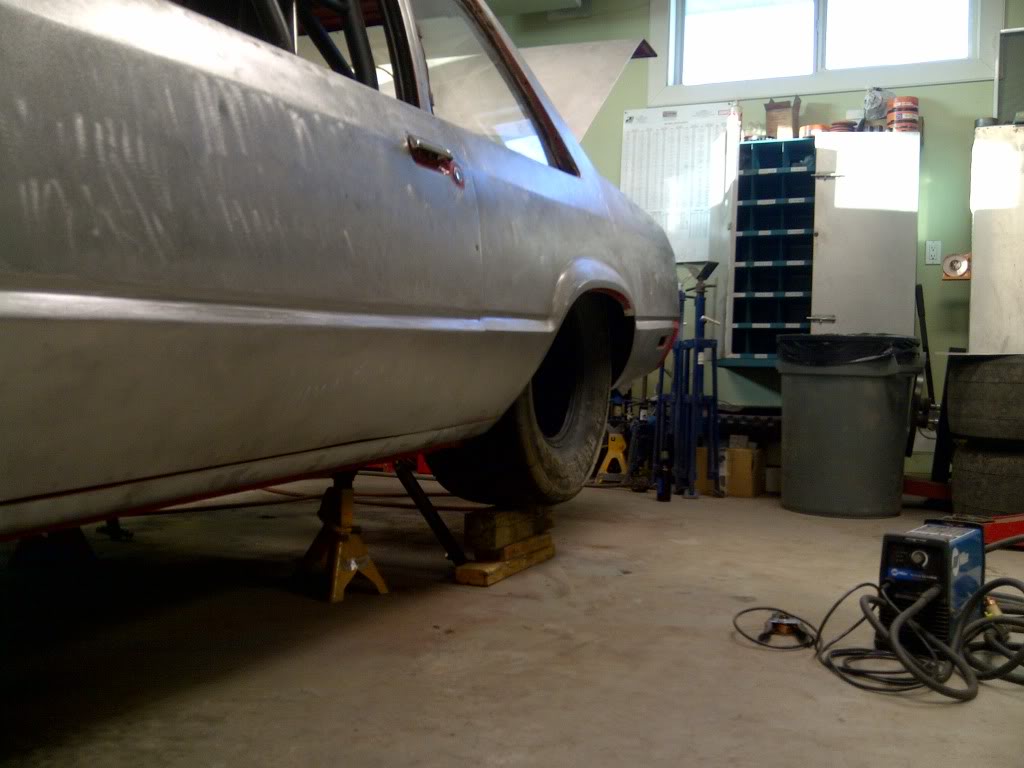 Parachute handle all mounted up: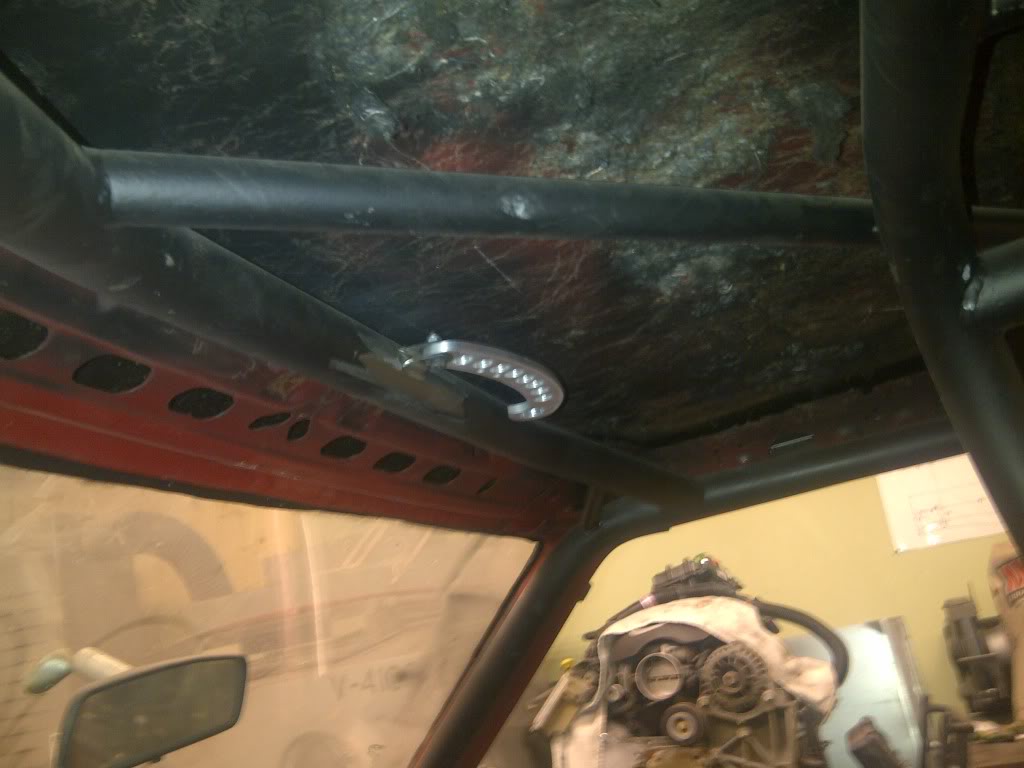 Front end fit back on after the tube work: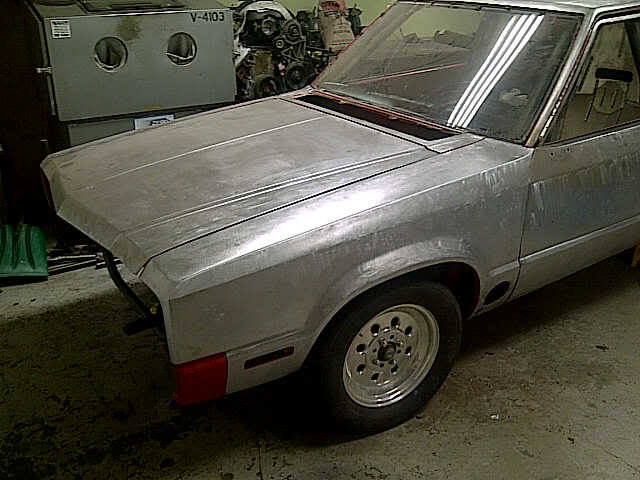 Diff Housing back from powdercoating

the coating is called "Silver vein" and I am VERY happy how it came out: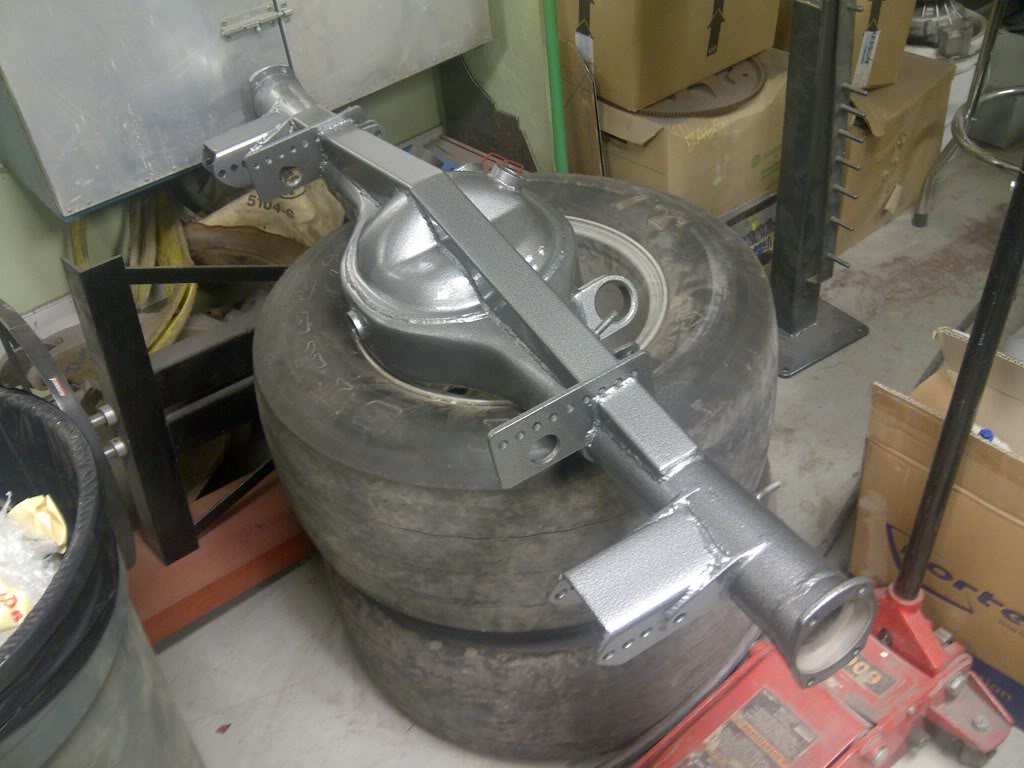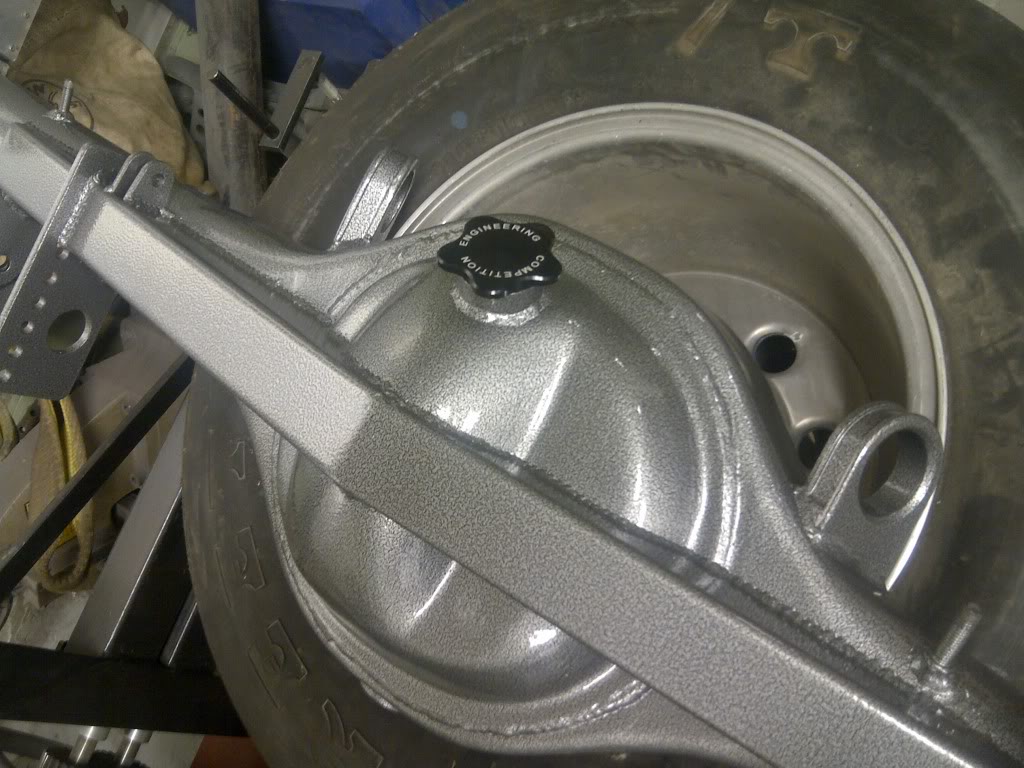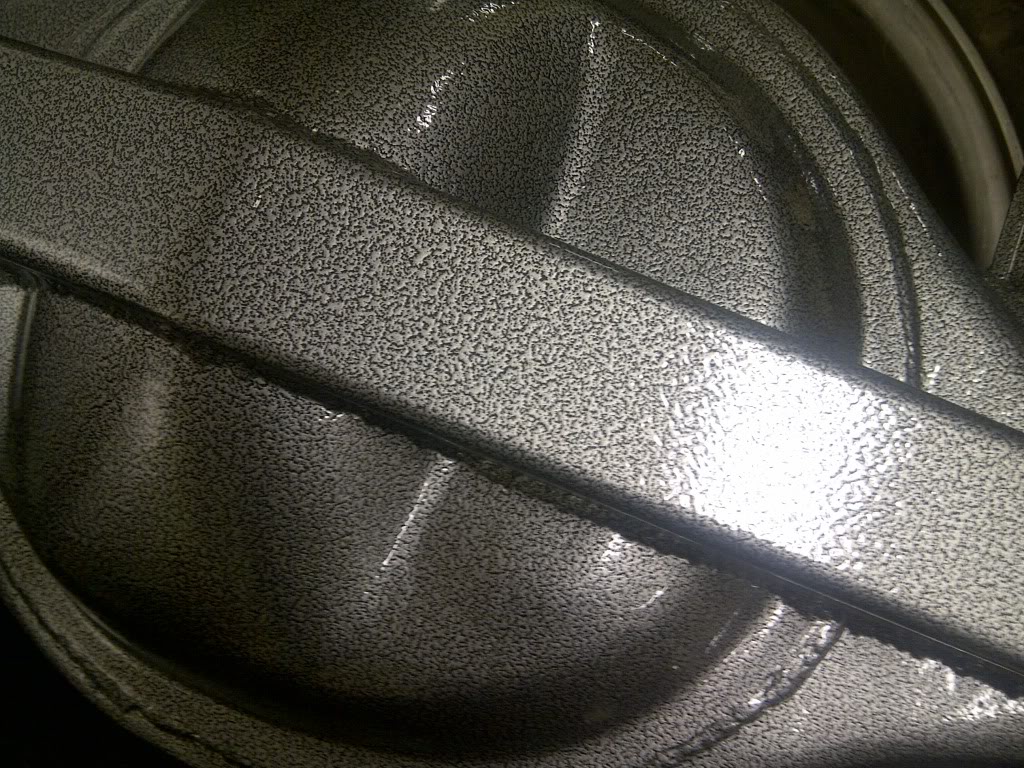 438" shortblock.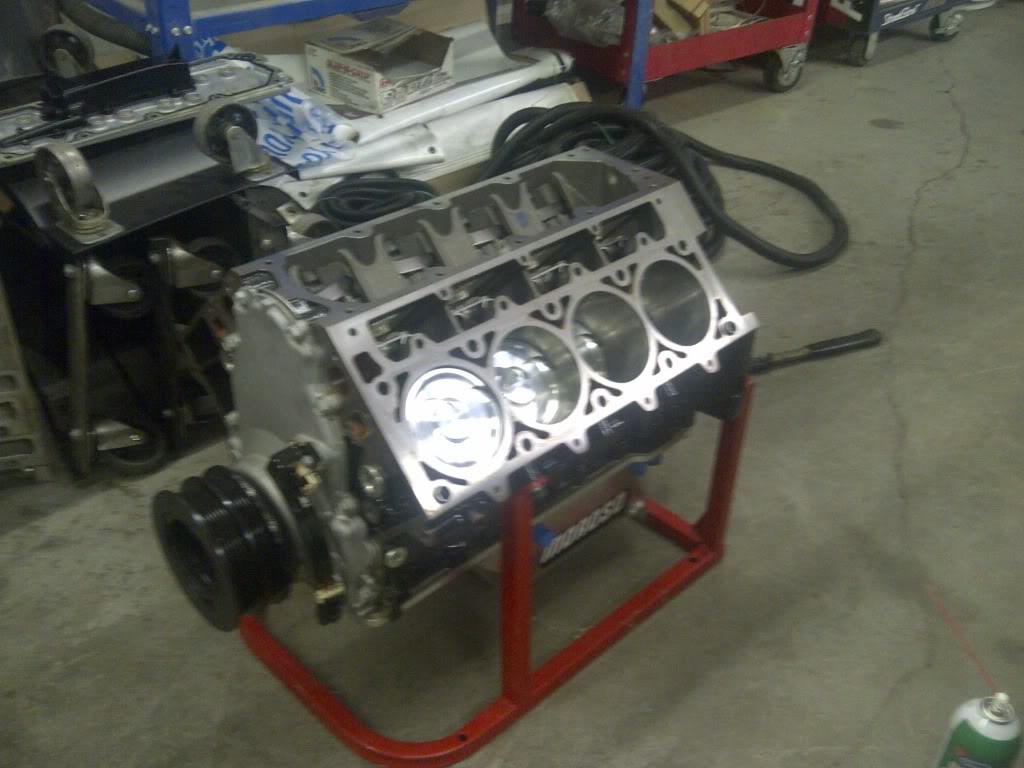 Gas door all welded up: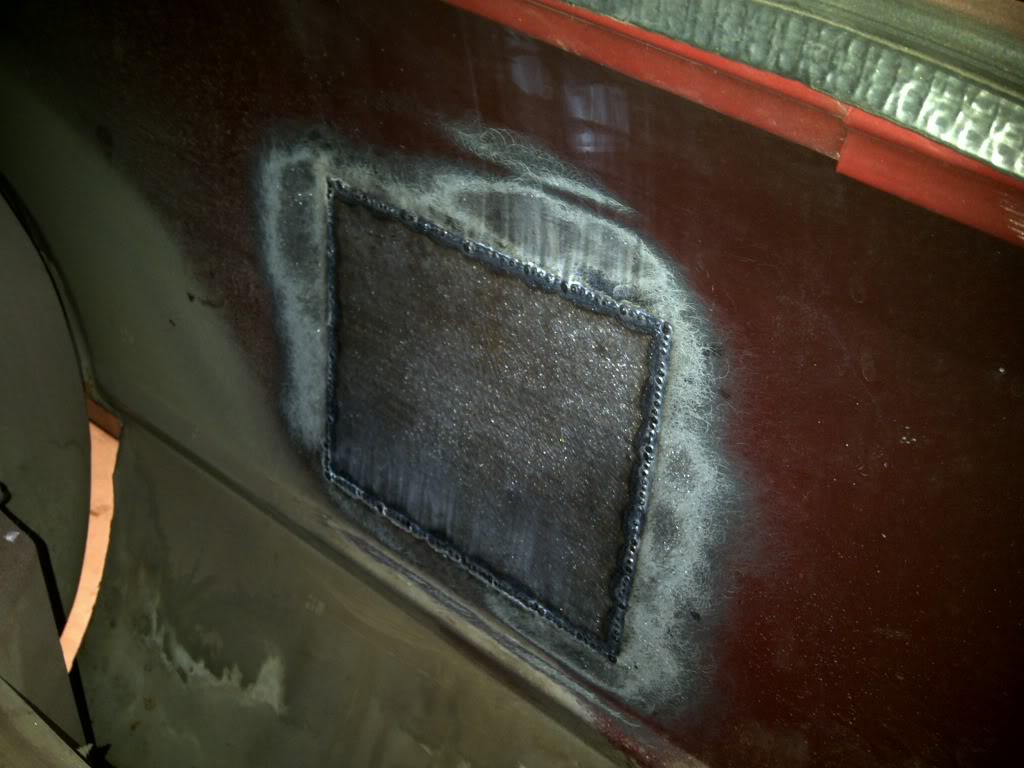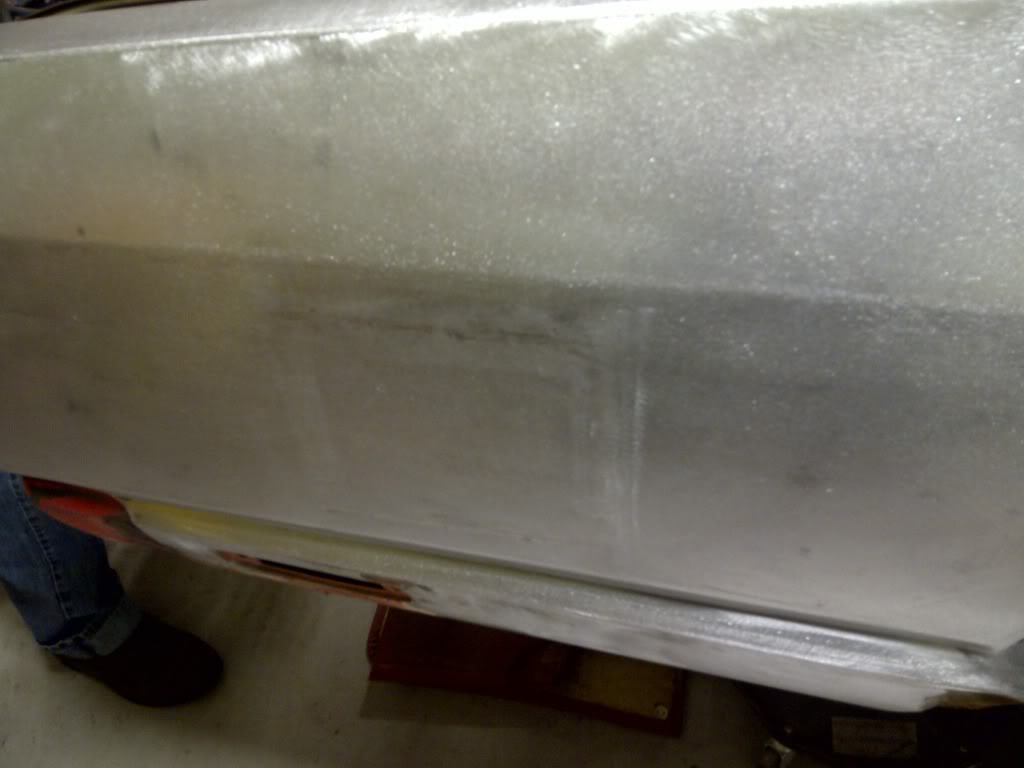 Holley 5.7" LCD touchscreen dash: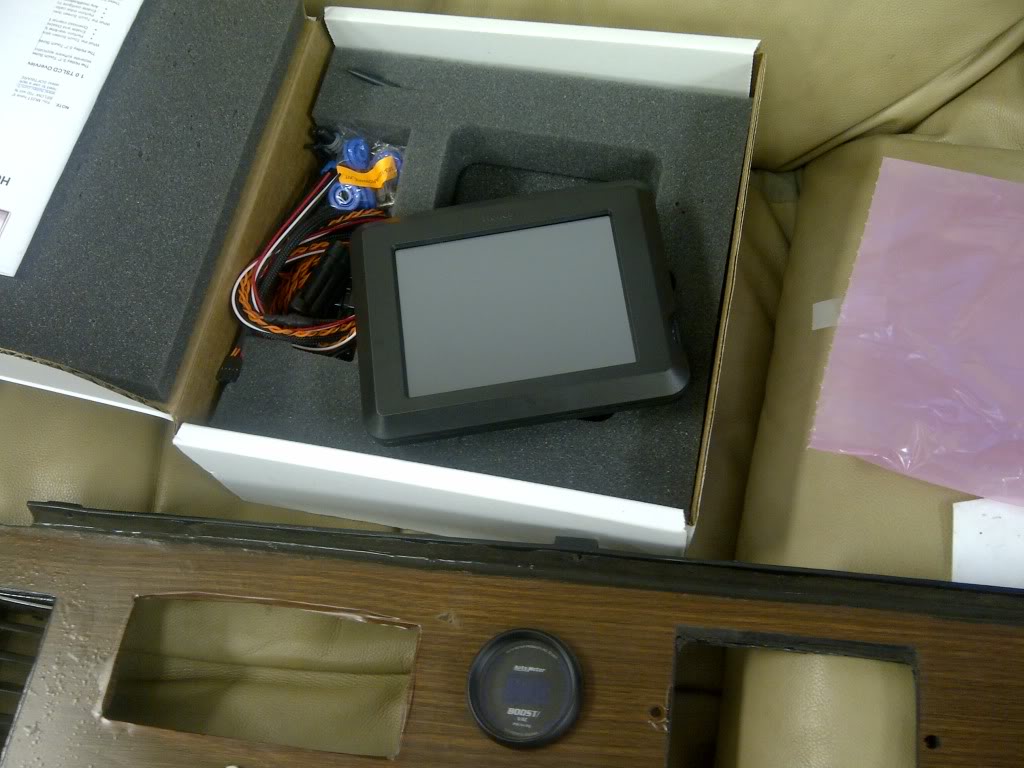 Also got all my interior alluminum panels back from coating... Pictures dont do them justice at all they look BAD ASS, almost look like ABS plastic which is good and should give the interior a more stock type feel: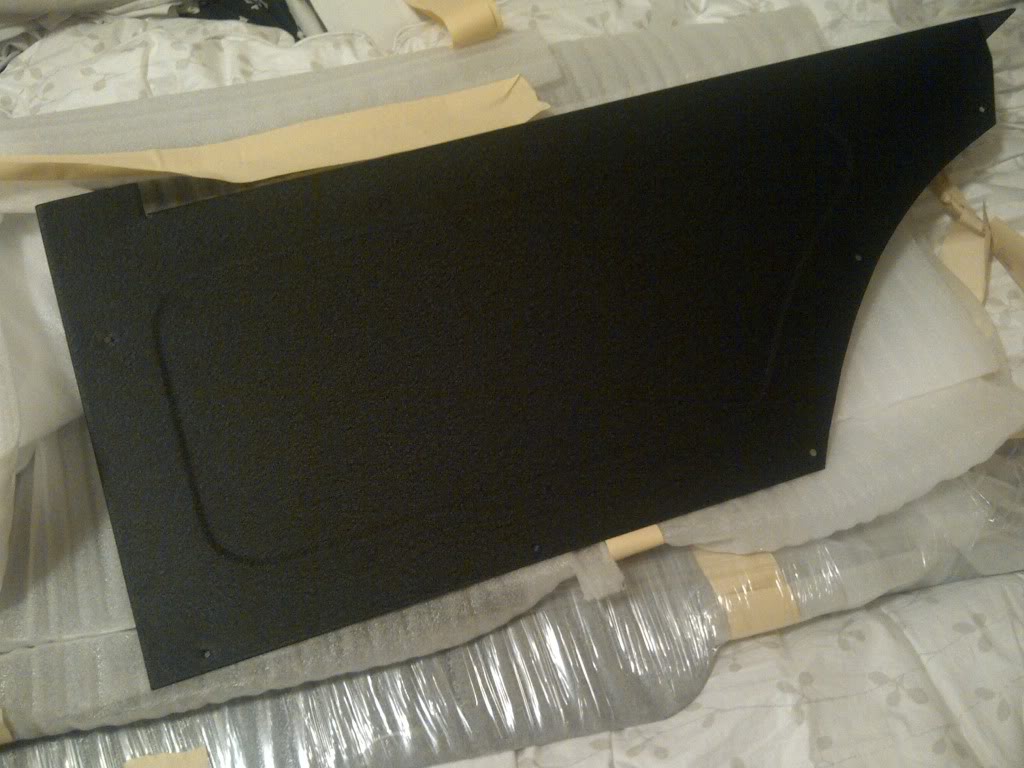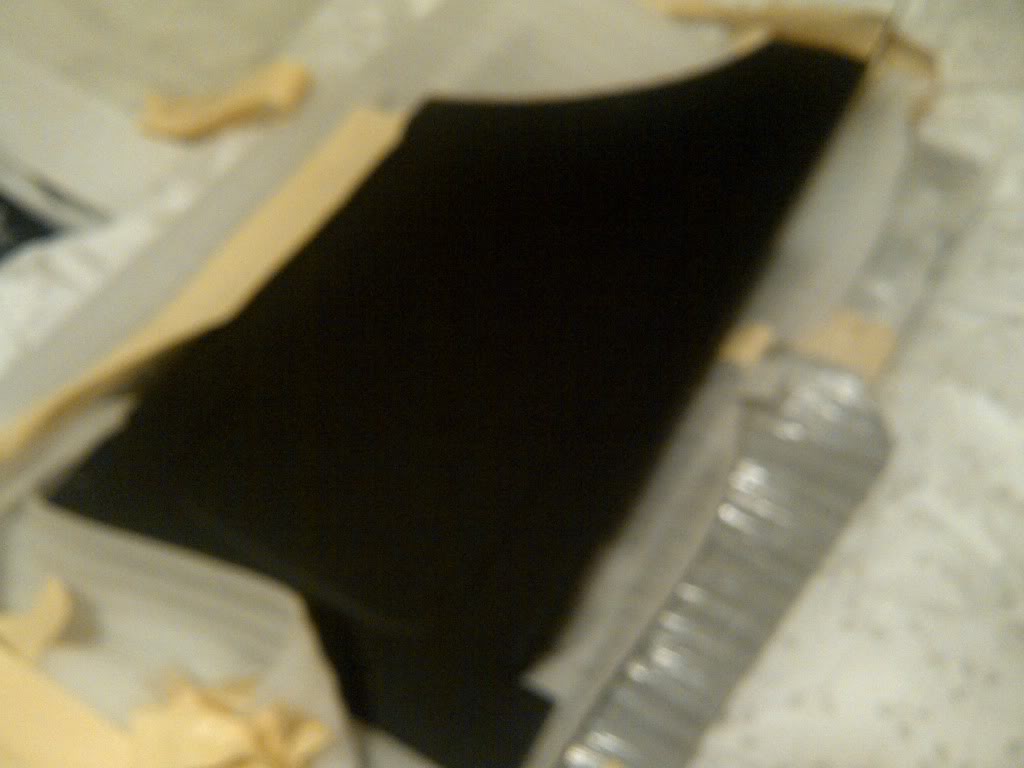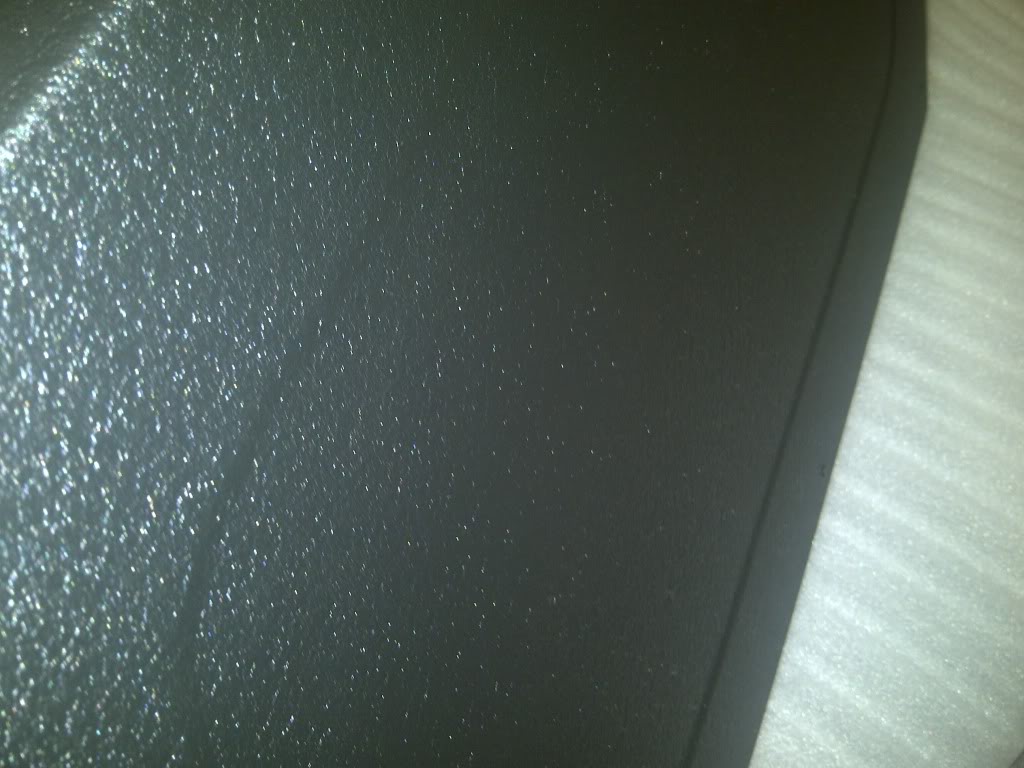 Glad everyone is enjoying the build as much as I am!!!! This build could not be possible without killer friends like nolan for sure!!! I will post pics of the new HUGE intercooler asap.
Nolan chimming in here. Neils car is in my garage right now for the majority of the fab work and some paint prep. I thought I would save us all from some of the shit phone pics Neil posted. I also did a little work on the front fender tonight. I will try to update the build as it goes along.....Neil works late every night and usually doesn't get over to work on it till the weekends, so i will post the weekday updates. With all that enjoy the progress and the build!

Off with the old on with the new.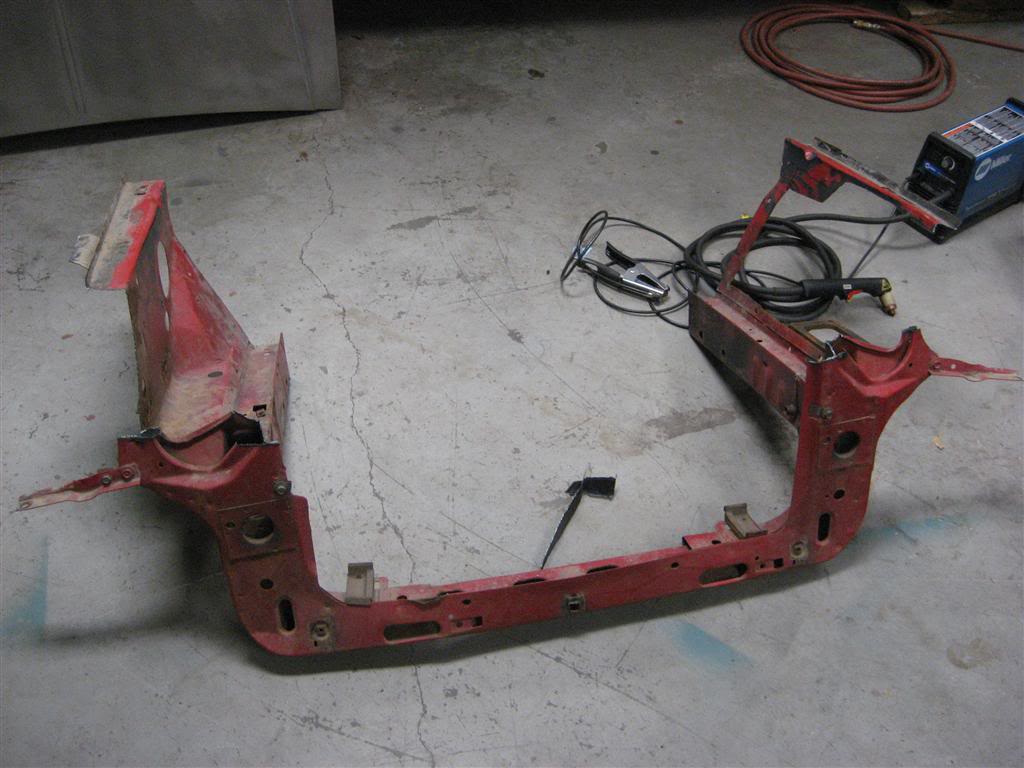 Tonight's progress, knocked the dents out of the passenger fender and filled the old antenna hole.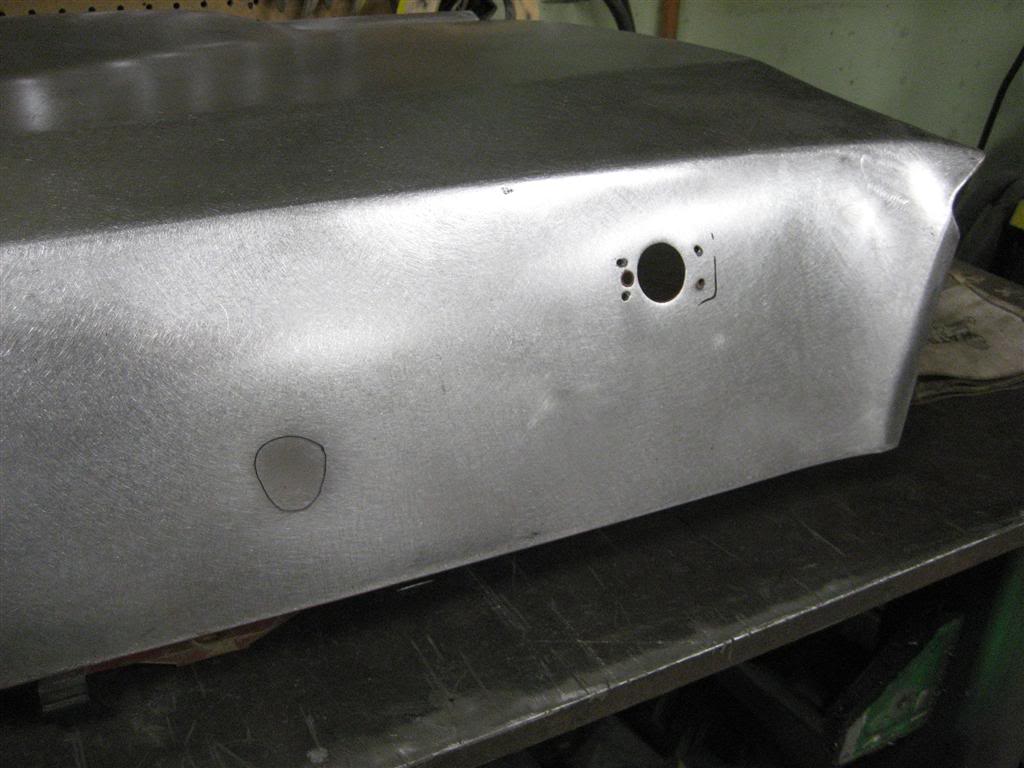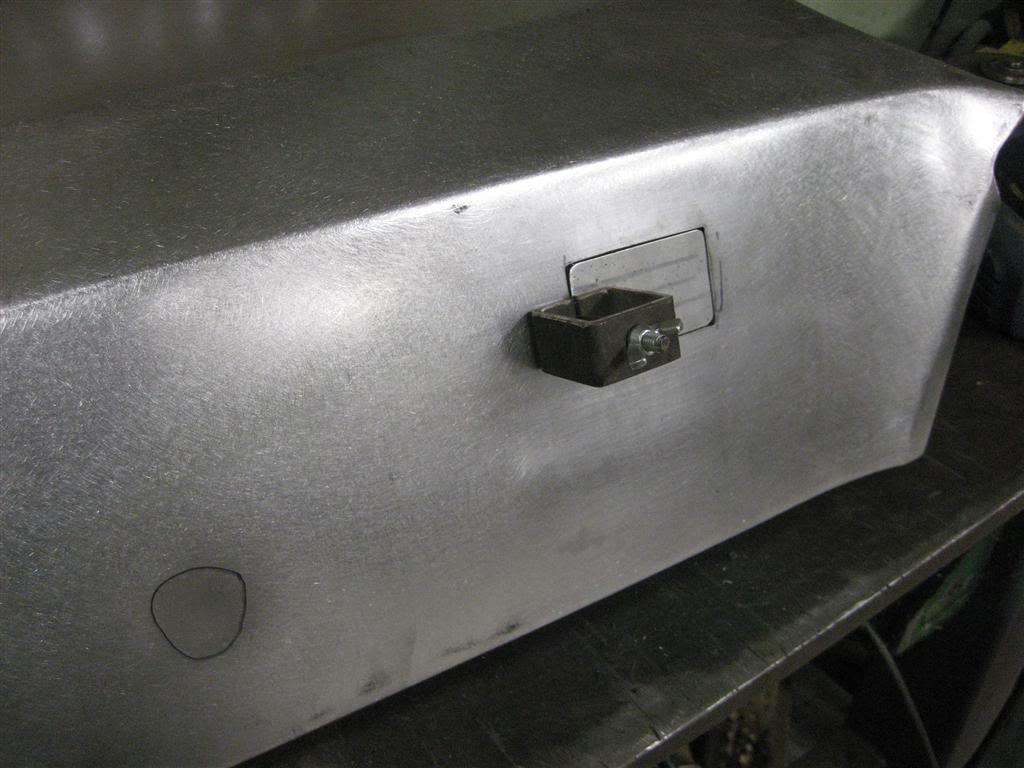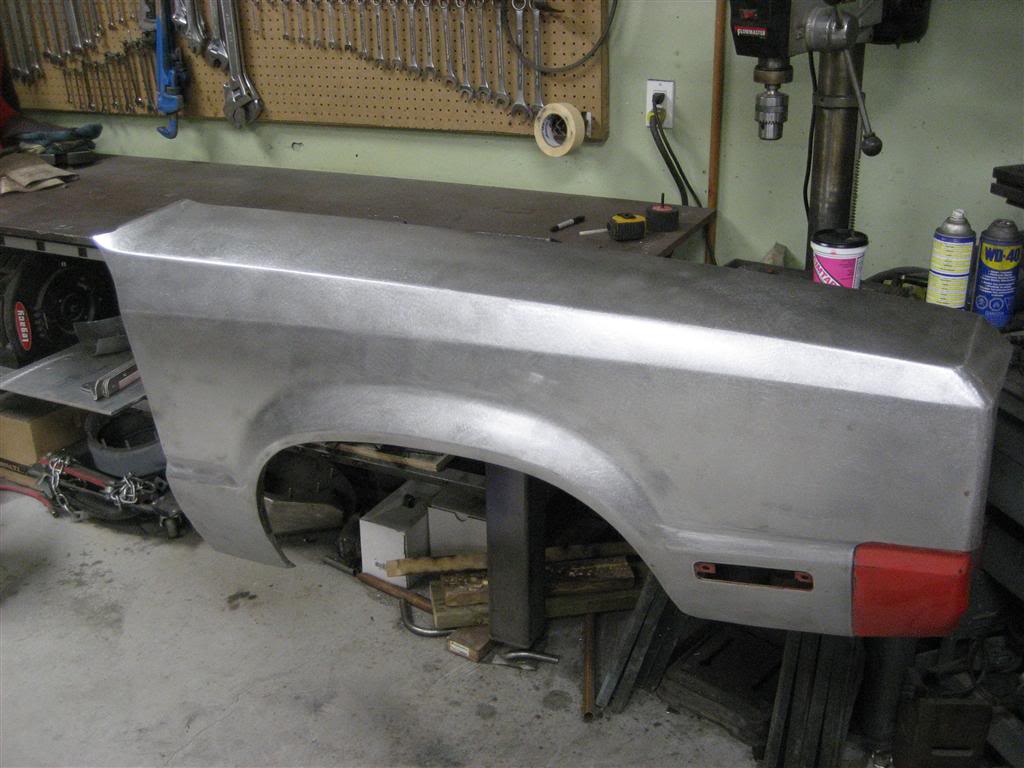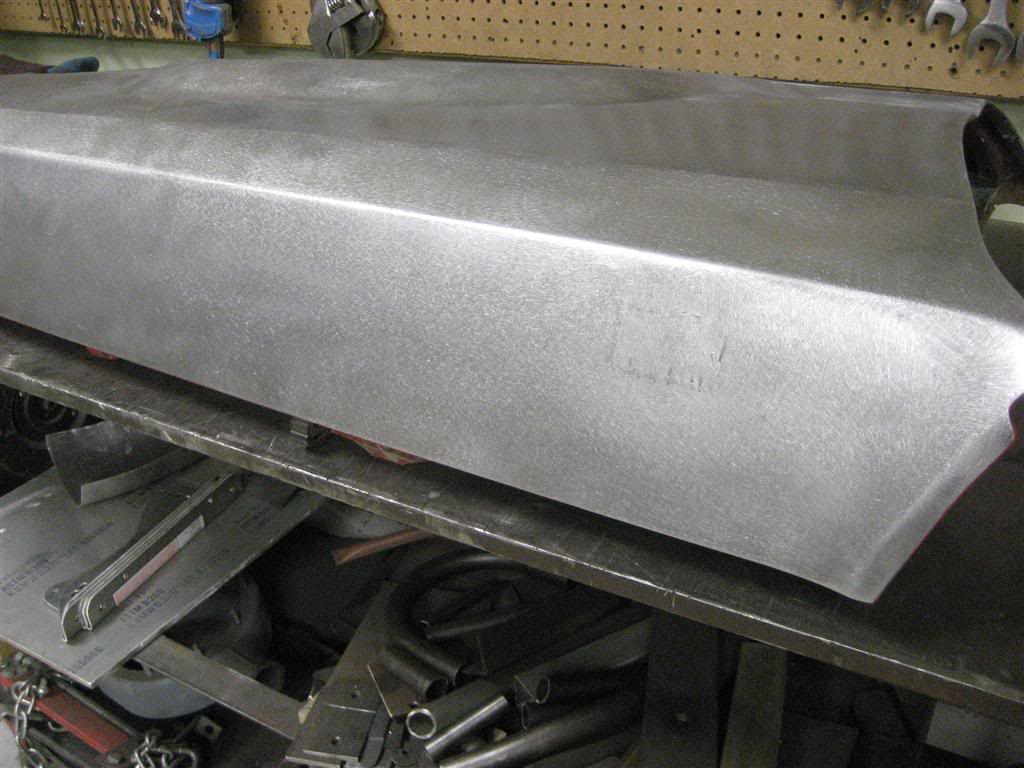 And a parting shot of Neil thrashing away.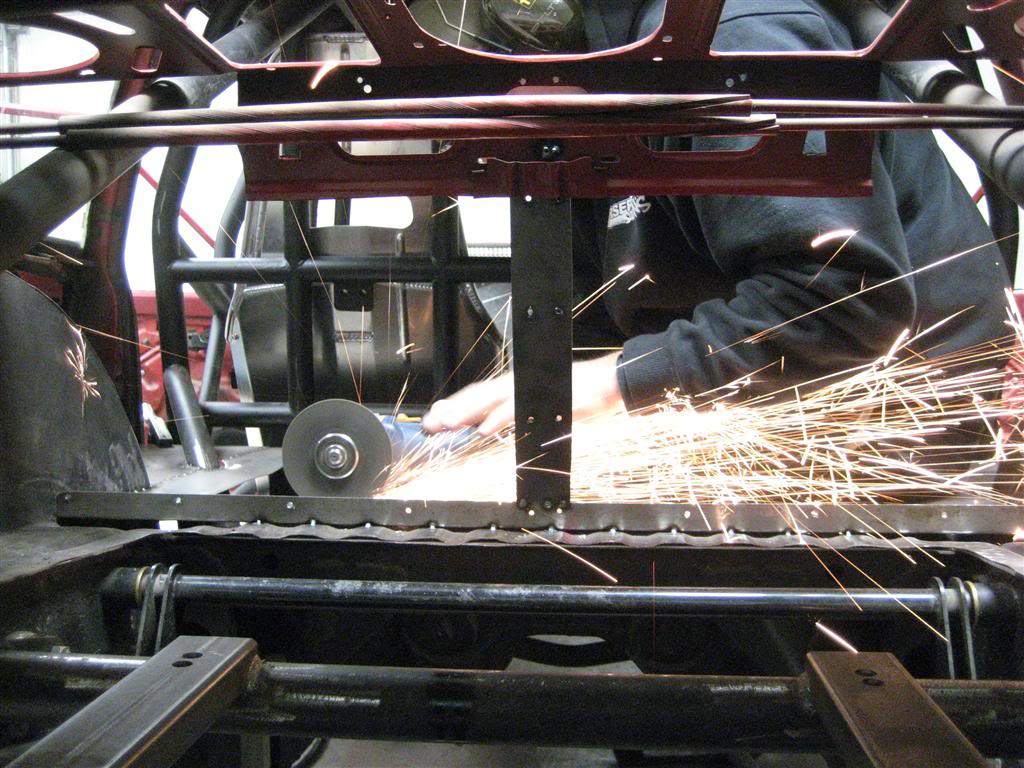 the rest of the week may be slow im out of town a couple days and i know neil is busy at work......later. nolan