Builds
2013 Focus ST user experience
By diyauto
You must be logged in to rate content!
3 minute(s) of a 3 minute read
Hello all,
I bought this car 7/14 and I thought I would share my experience with you.
Bought the car with ~3,800 miles, for just over 24k. Full ST3 package, heated seats, moonroof, etc..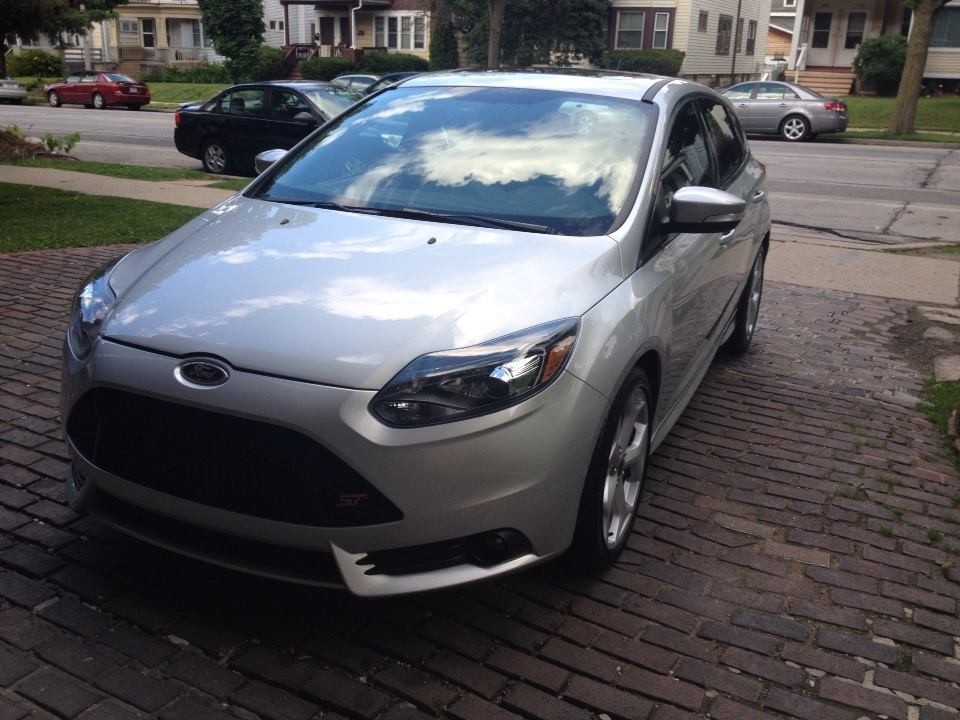 First day with her :)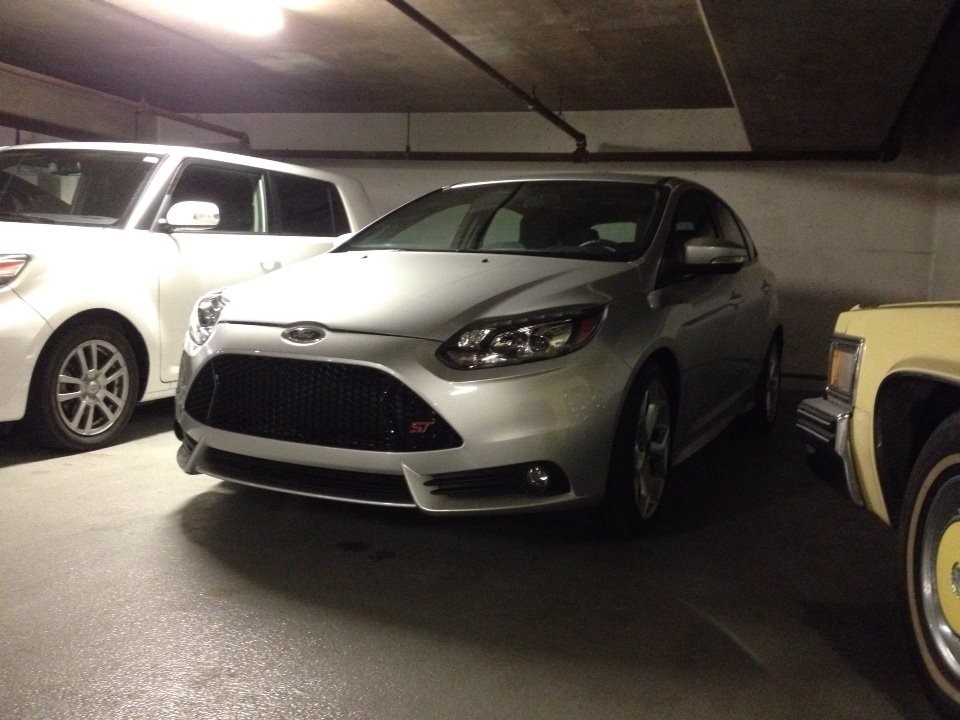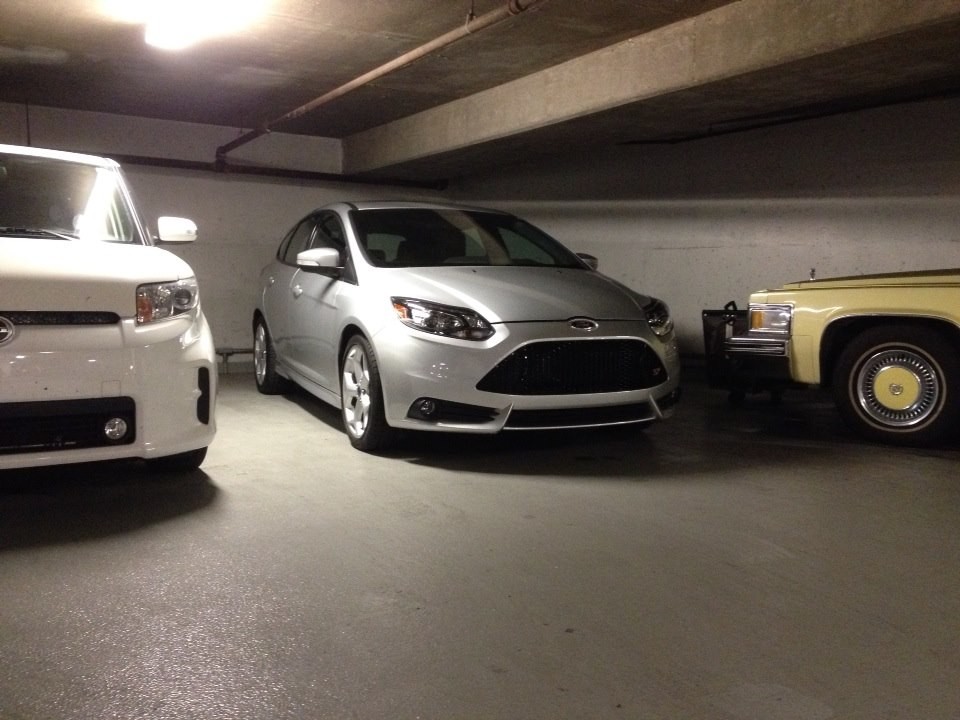 Photos from my work at the time.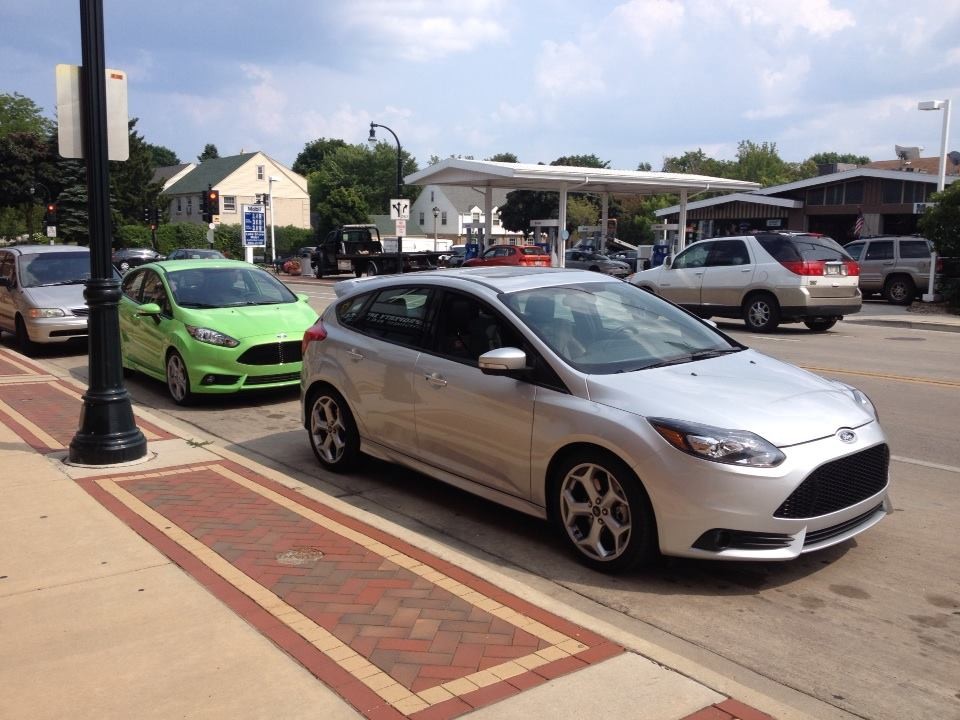 On the streets of Milwaukee, WI (Capital St.)
......Oh hey look! A Fiesta ST!
Notes of the first summer of ownership: My battery died, turned out I had a bad cell (will touch upon this later), needed the engine wiring harness recall (had a few instances of irregular boost)
Besides that, car feels like a go kart. :)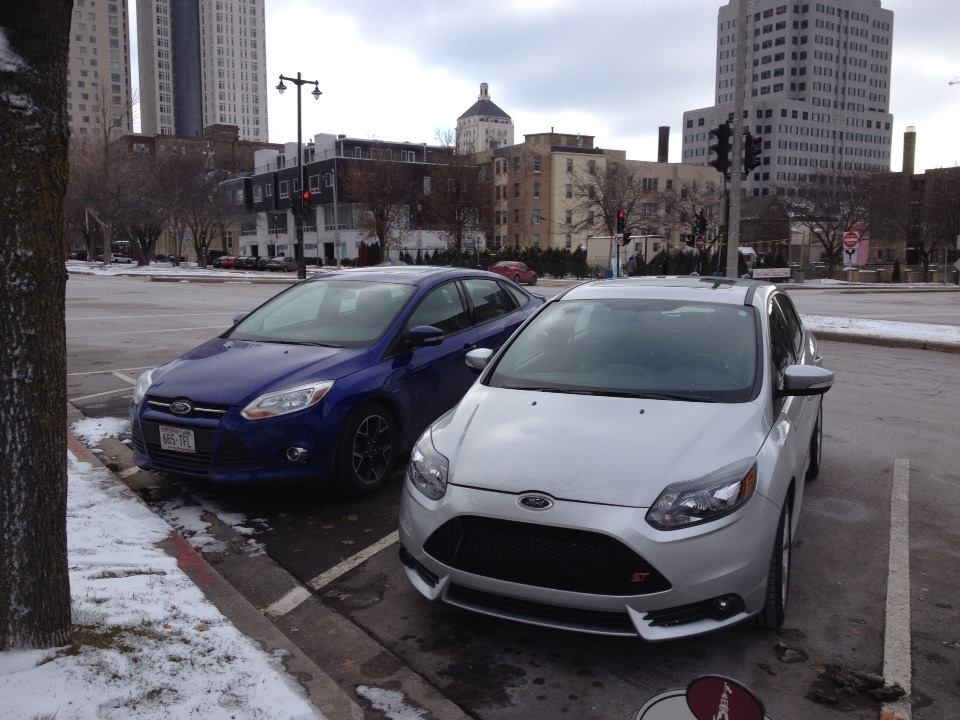 First winter with the car, didn't get snow tires, as you can guess it sucked.
After the turn of 2015, life was pretty interesting. I just graduated college, looking for a job, and decided to take a trip. Drove her from Milwaukee, WI to Naples, FL and she was perfect.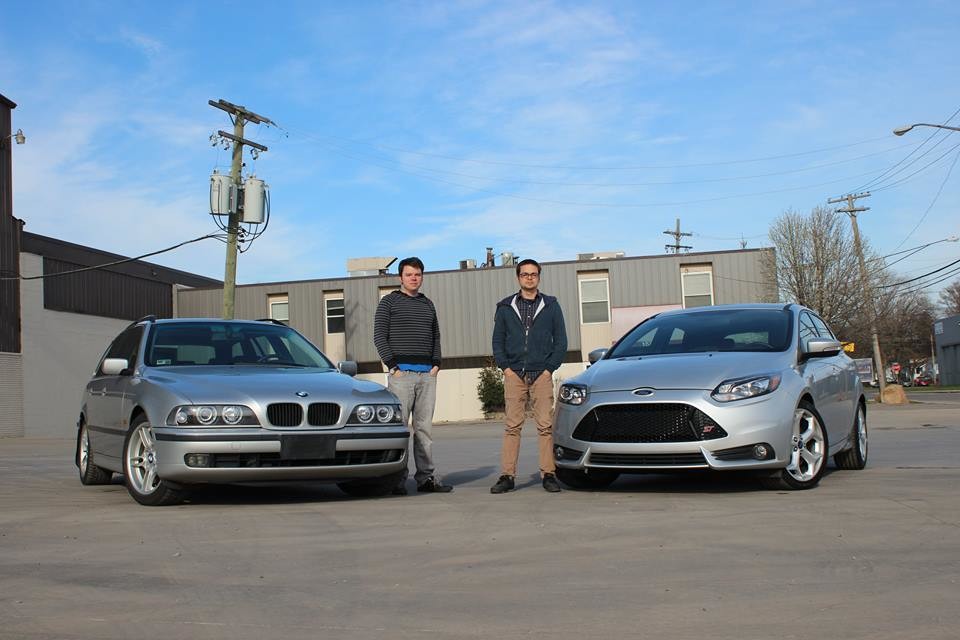 Steve and I took this photo on my way back up from Naples, FL. (1/15)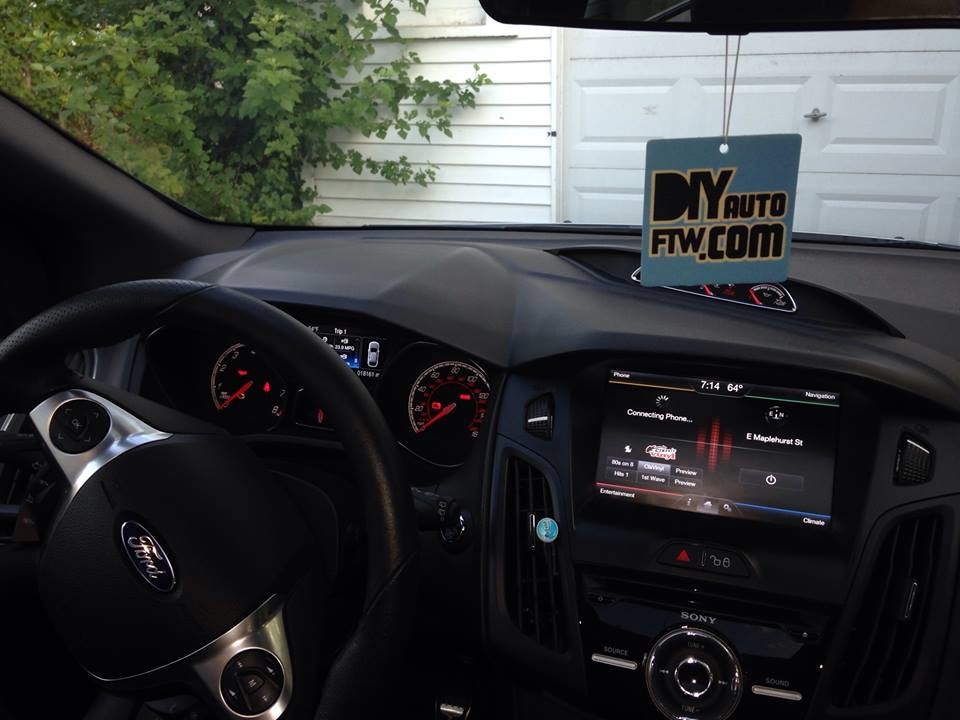 Around 8/15
Steve got us a day a local track here in Pontiac Michigan, here is one of my laps.
Getting more familiar with the GoPro I did a little vid of here, around Woodward Ave and 696.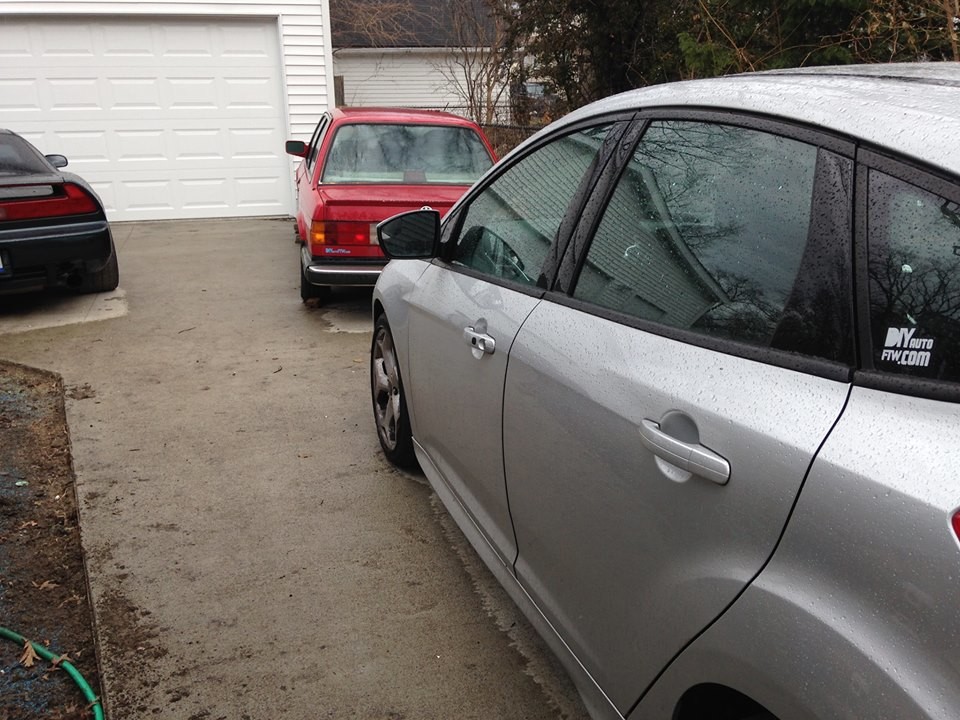 For the winter of 1/17 I got winter rims and tires. Here is the thread:
https://www.diyauto.com/manufacturers/ford/generations/focus-gen3/diys/buying-winter-rims-and-diy-install-by-bdub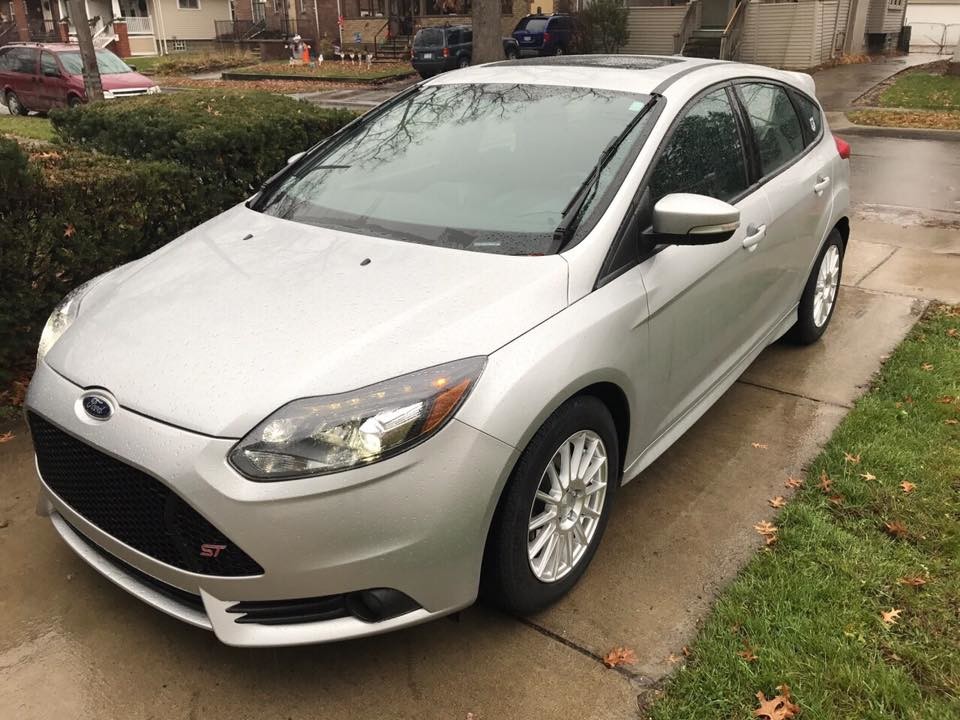 Looks pretty sharp.
Its 3/17 and I was interested in ordering my Focus certificate, so I did and here it is. Turns out its a fairly low number, kinda cool.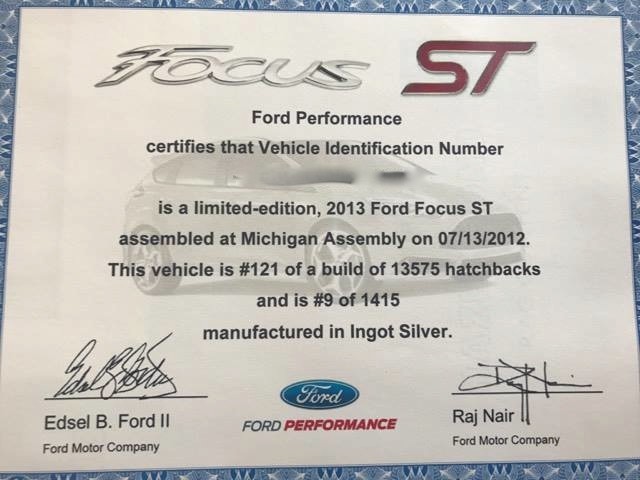 There is a lot of filling I need to do, I will touch back upon this thread in time. Thanks for checkin it out.
2/18
Car has been used and is still running good. Ran into one issue where it threw a code
https://www.diyauto.com/manufacturers/ford/generations/focus-gen3/diys/check-engine-light-code-p0302
Was just a minor issue (hopefully) and since its been running smooth