DIYs
2005-09 MUSTANG Shift Boot INSTALLATION INSTRUCTIONS
By diyauto
You must be logged in to rate content!
3 minute read

2005-09 MUSTANG Shift Boot INSTALLATION INSTRUCTIONS
1. The shift boot is secured with sturdy plastic latching clips built into the bottom of the boot frame ring. Press either of the long sides with your finger tips and the boot will unlatch and lift up. The top of the boot sits snugly in a groove at the bottom of the shift knob. With firm pressure these will separate.
Carefully remove old boot from the plastic boot frame. Noting how old boot was attached .Remove any remaining glue from the frame with fine sandpaper.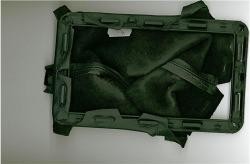 2. Position the new boot lining up holes in the leather boot with trim ring holes. Use tape to hold the boot temporarily.
3. (Do not glue at this time.) Place new leather boot over frame. Line up all slots in the leather boot with the plastic clips on bottom of boot frame. Boot should be well fitted around the frame - adjust as needed.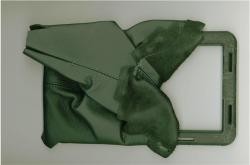 4. Gluing. Now that you know the position that you will mount the boot to boot frame. Remove the boot and set it a side-ready to put back on in the same installation position. Put small amount of glue around the top of the plastic boot frame. and attach boot.
Alternatively you can start your installation on one side and work your way around the frame gluing as you go.
I would sugest a slow drying glue. One that is not too tacky will give you plenty of working time. Automotive GOOP is a brand we have used successfully and it's easily available.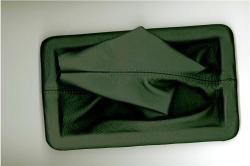 5. The stock shift knob has a lip around the bottom that top of the boot sits in. A rubber ring can be removed from your old boot this purpose and used to wedge the top of the boot above the lip with the rubber ring. Alternatively, you can use a zip-tie to secure the top - which will keep your stock boot intact.
Either way turn the boot inside-out, slide it thin-end first on the shift knob, use the zip-tie to secure the top of the boot to the shift lever. Reinstall bottom of boot and the shift knob.