DIYs
MUSTANG 74-78 SHIFT BOOT INSTALLATION INSTRUCTIONS
By diyauto
You must be logged in to rate content!
2 minute read

MUSTANG 74-78 SHIFT BOOT INSTALLATION INSTRUCTIONS
1. Our boot comes equipped with velcro. Superglue the mating velcro strips to the inside of the center console.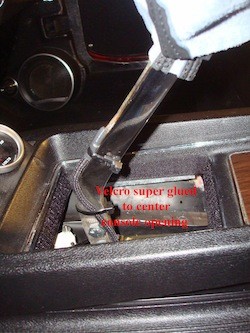 2. Remove the shift knob. Sincly unscrew it. Slide the boot on the shifter thin-end first and secure the top with a zip-tie.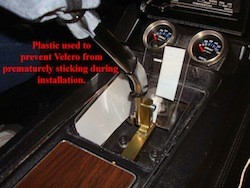 3. At this point you can just lower the bottom of the boot on the console and complete the installation. Since edges of velcro might be visible, we recommend creating a simple wire frame (coat hangers, such as used by drycleaners, have the perfect girth wire for this) that can be slid into the boot to push it's corners slightly out above the center console and thus hide the edges of the velcro strips. This is a minor cosmetic upgrade for those with great attention to detail.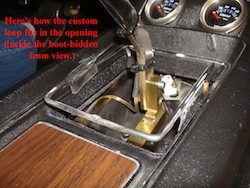 4. Install the boot using velcro and ENJOY! :)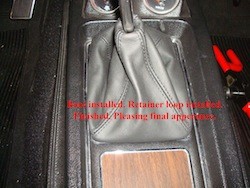 ENJOY YOUR NEW LEATHER BOOTS!
Useful tip
You have installed a product made out of genuine leather. As you know, to maintain a leather product in good condition, you should take care of it. We suggest occasionally (every 4-6 week for example) applying some leather conditioner/UV protector to keep your leather from drying up in the sun and cracking.

Redline Automotive Accessories Corp. will not be held liable for any labor, incidental or consequential damages of any kind. Proceed at your own risk.