My ongoing Honda project by Mafdark
By diyauto
You must be logged in to rate content!
My ongoing Honda project
Compliments of Mafdark @ vwvortex.com
11-6-2011
Just started frequenting this forum a little bit more and I thought I would share a handful of pictures of my project car, I think these will be pretty self explanatory: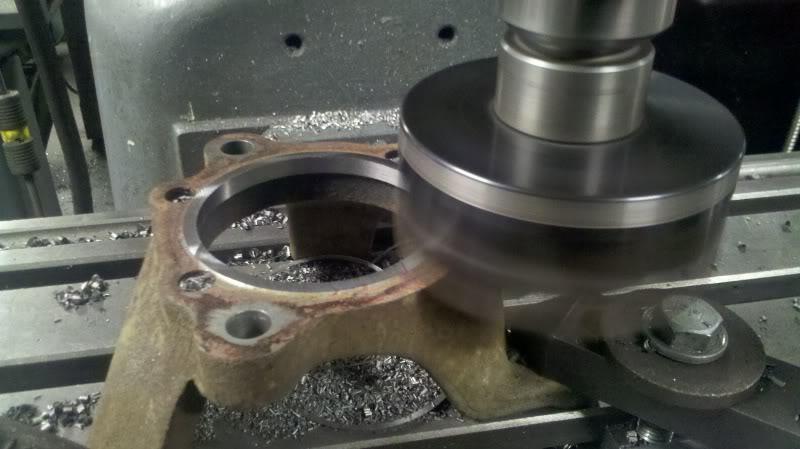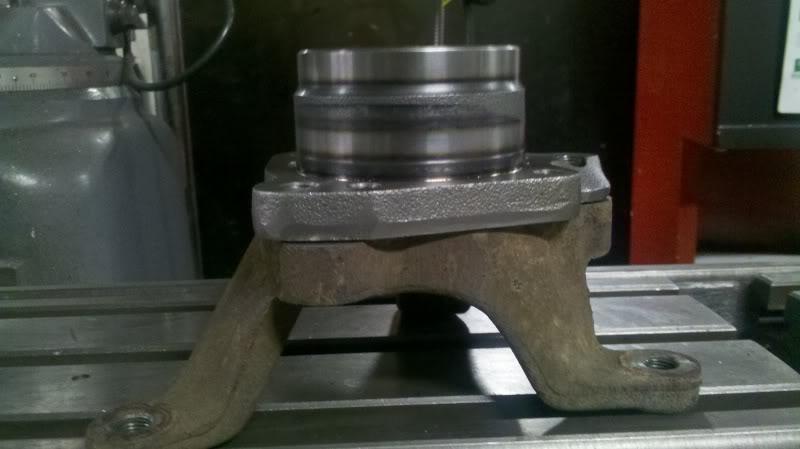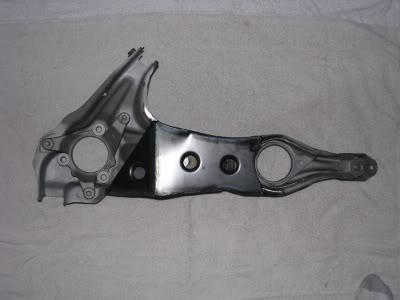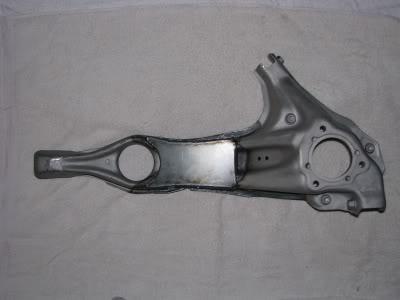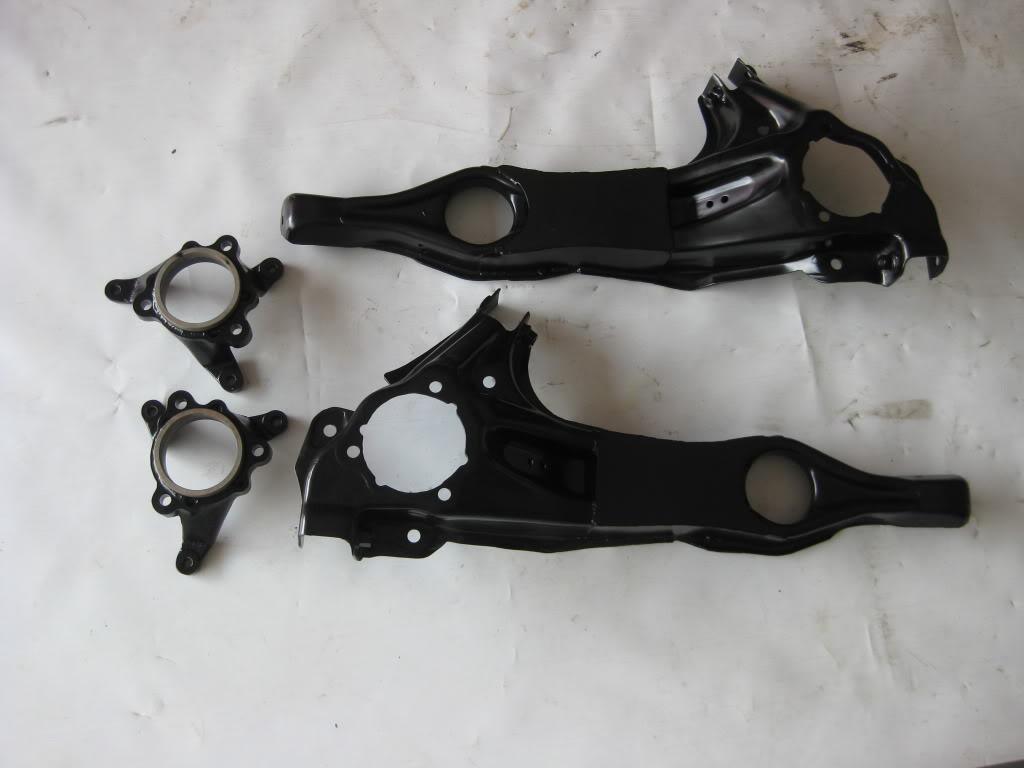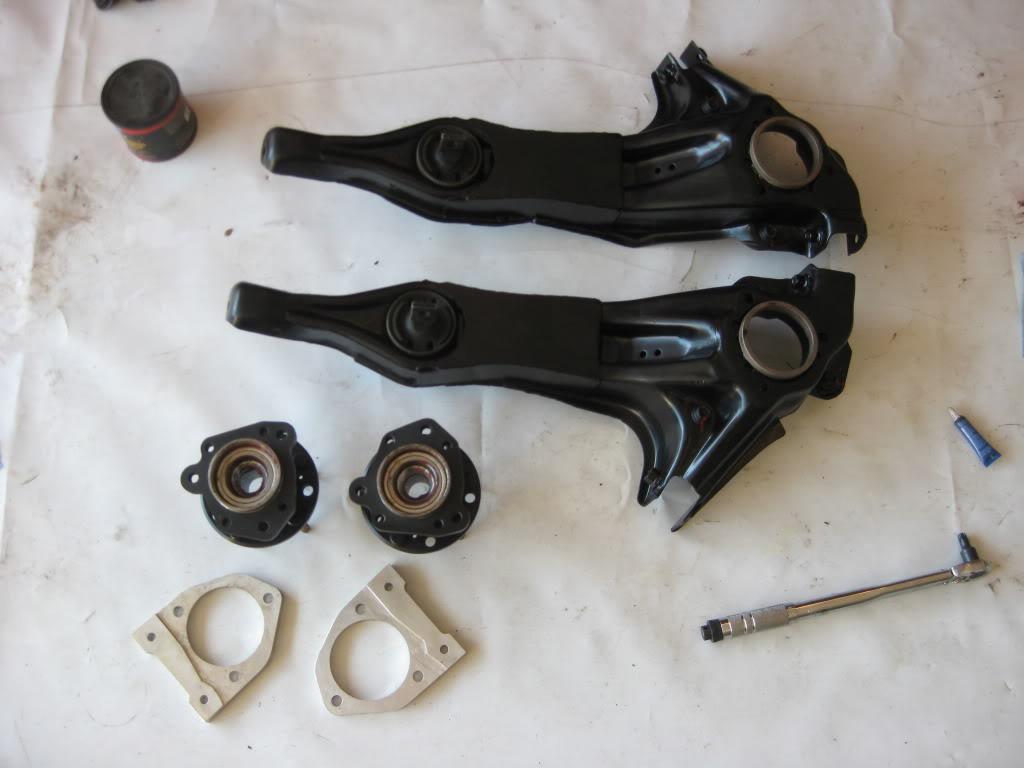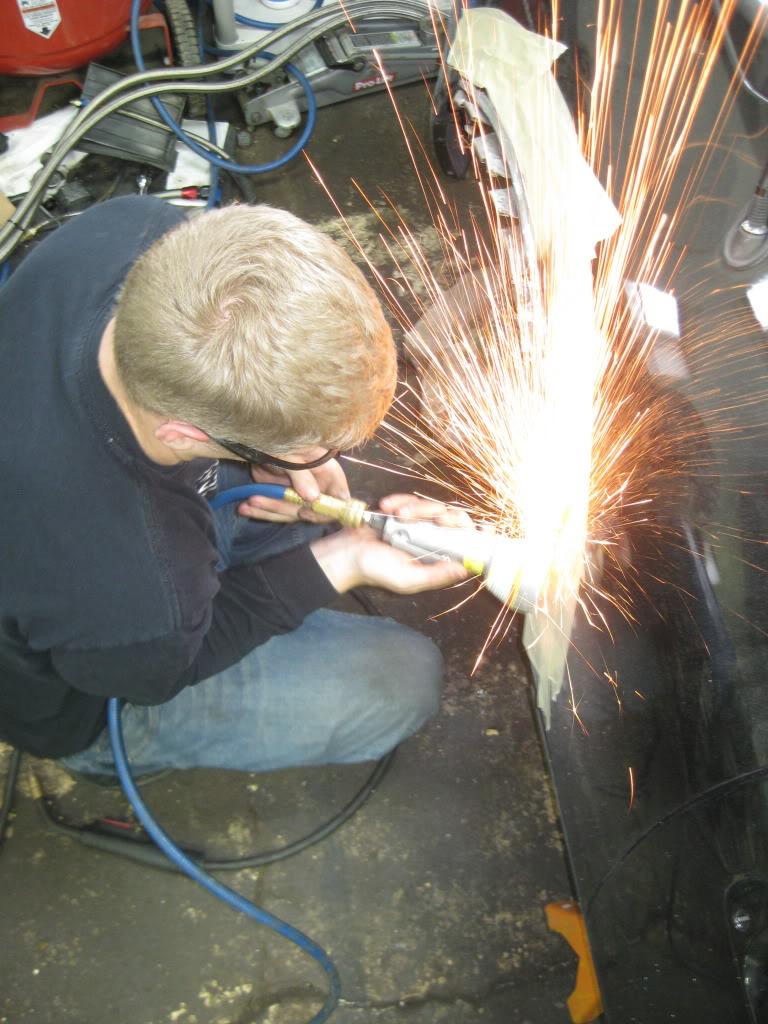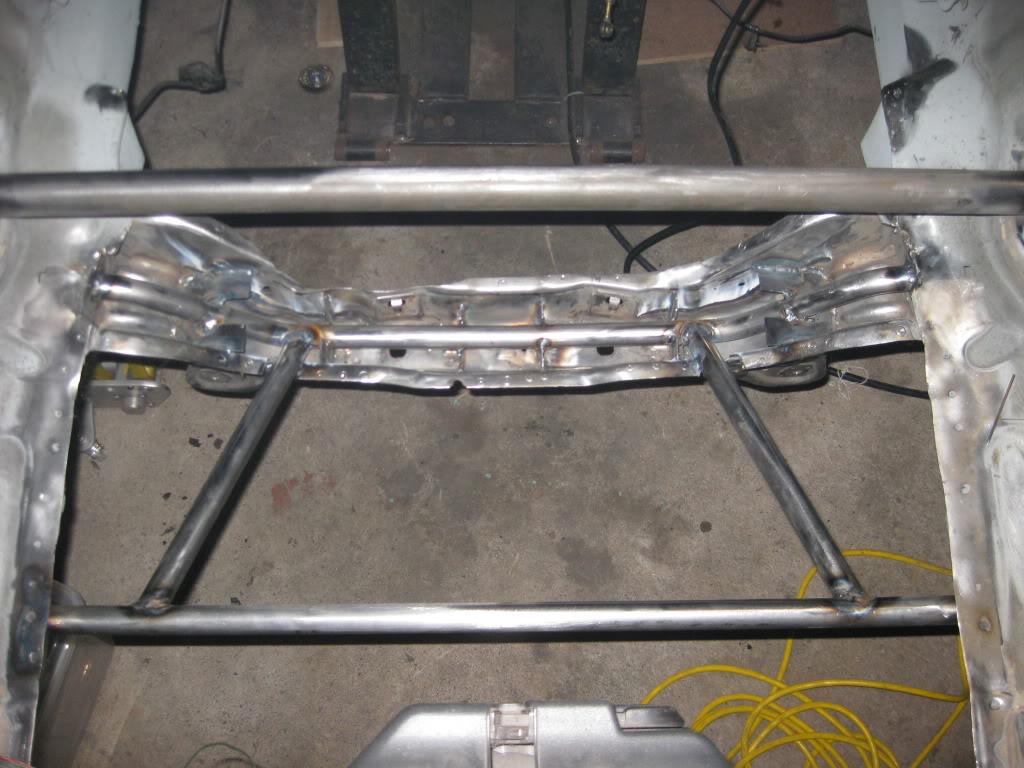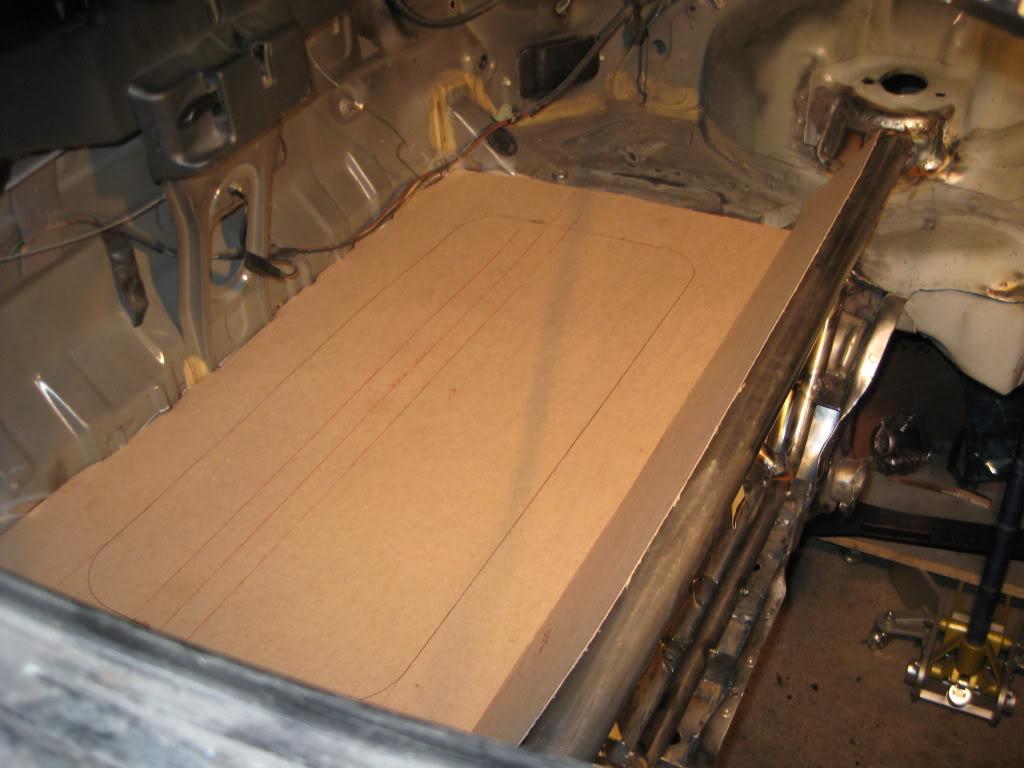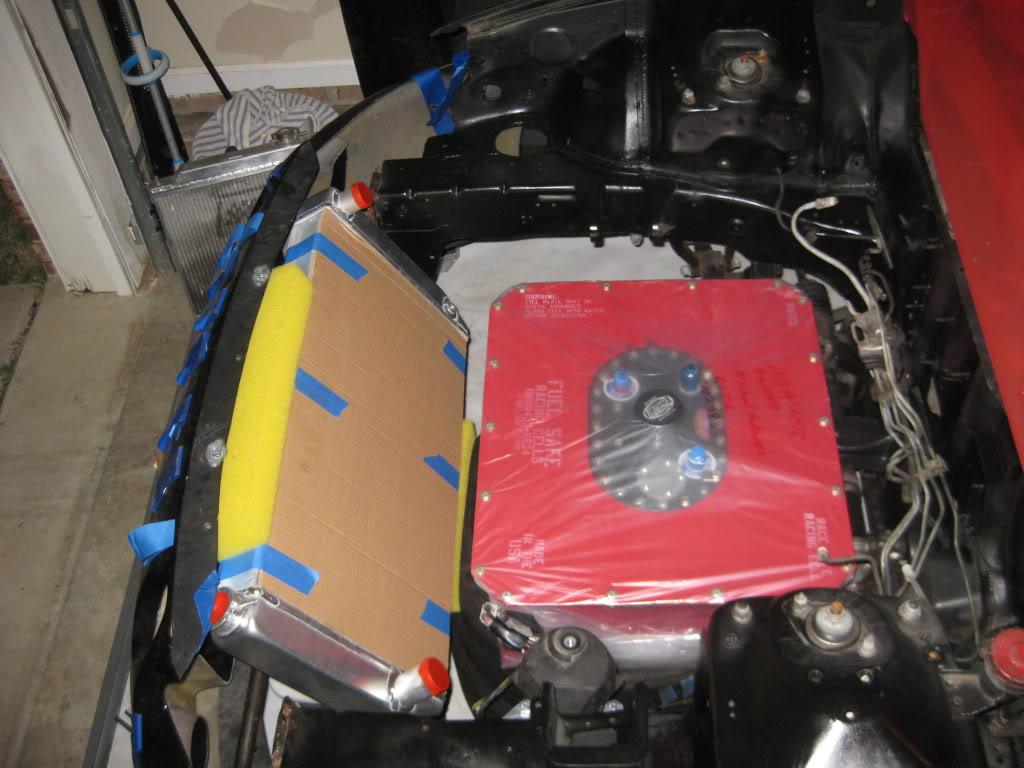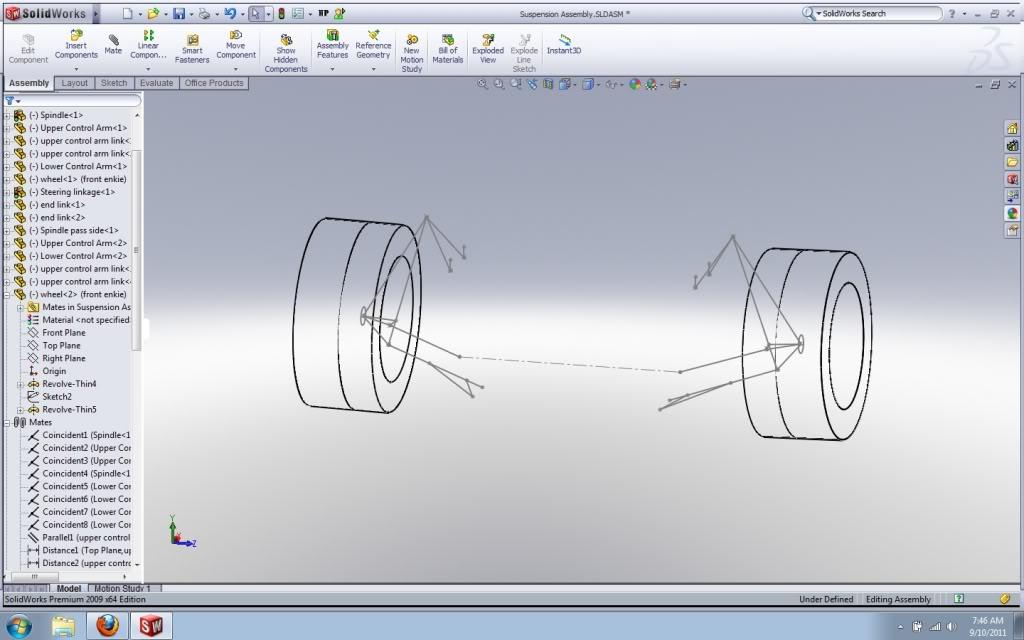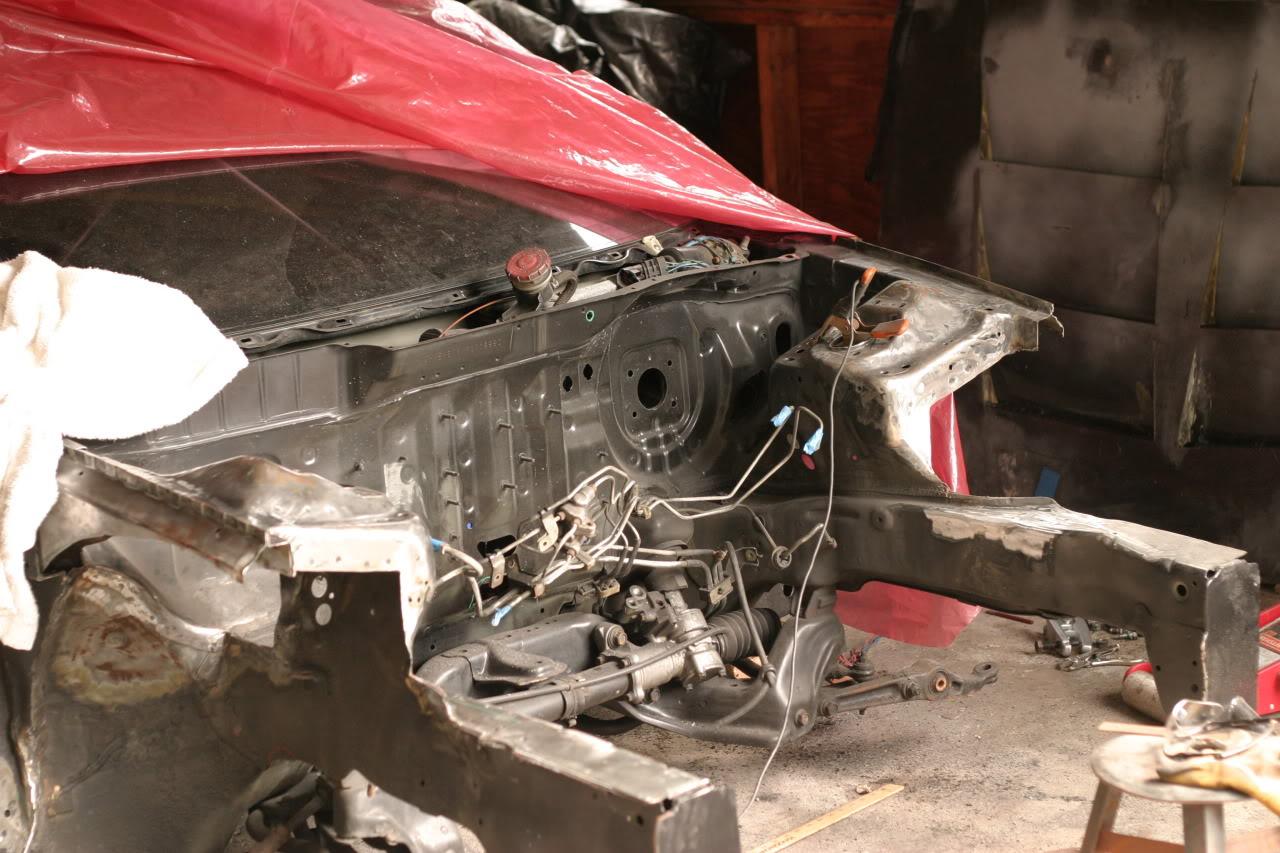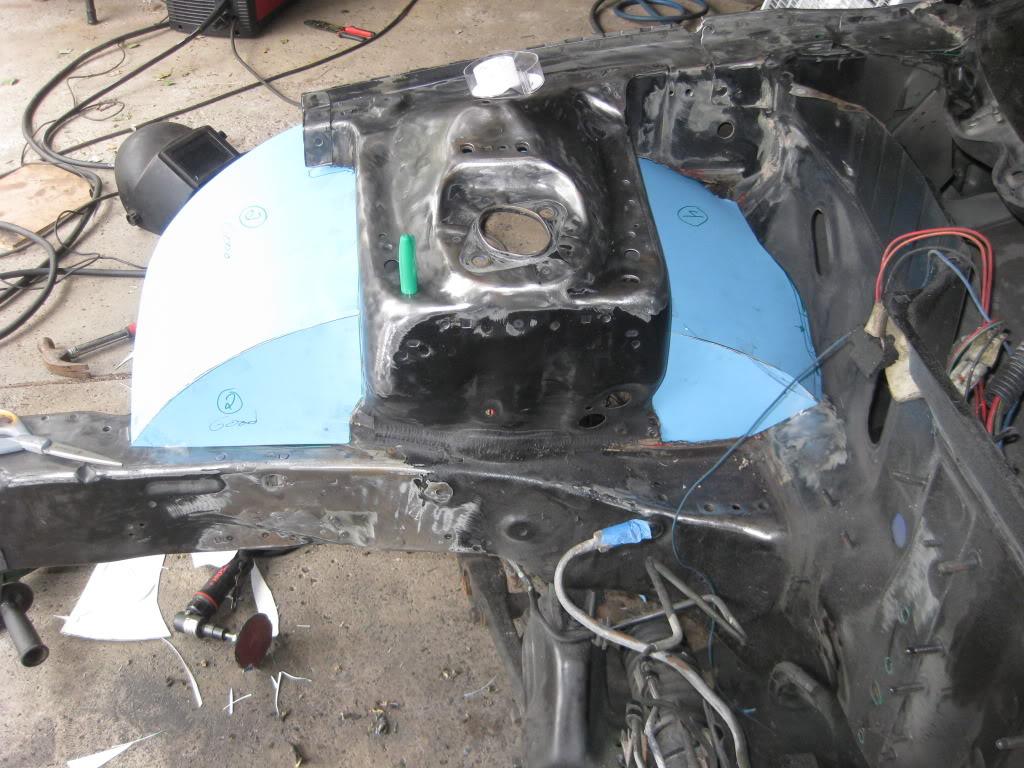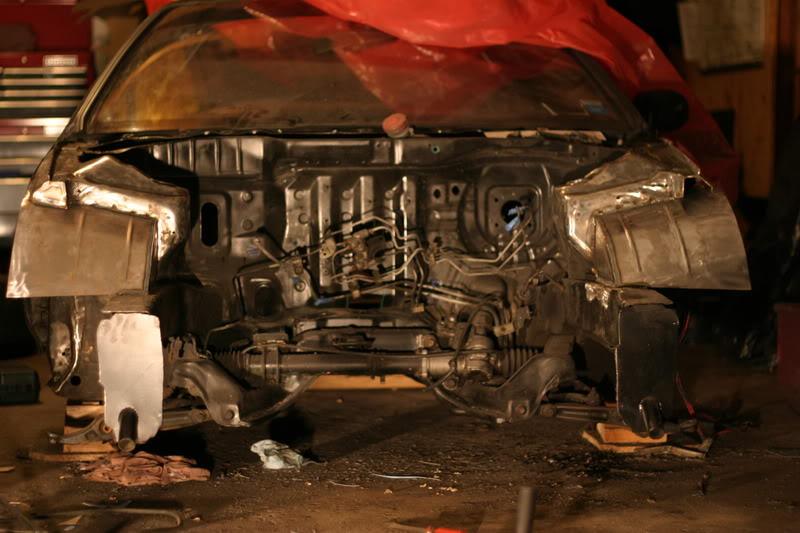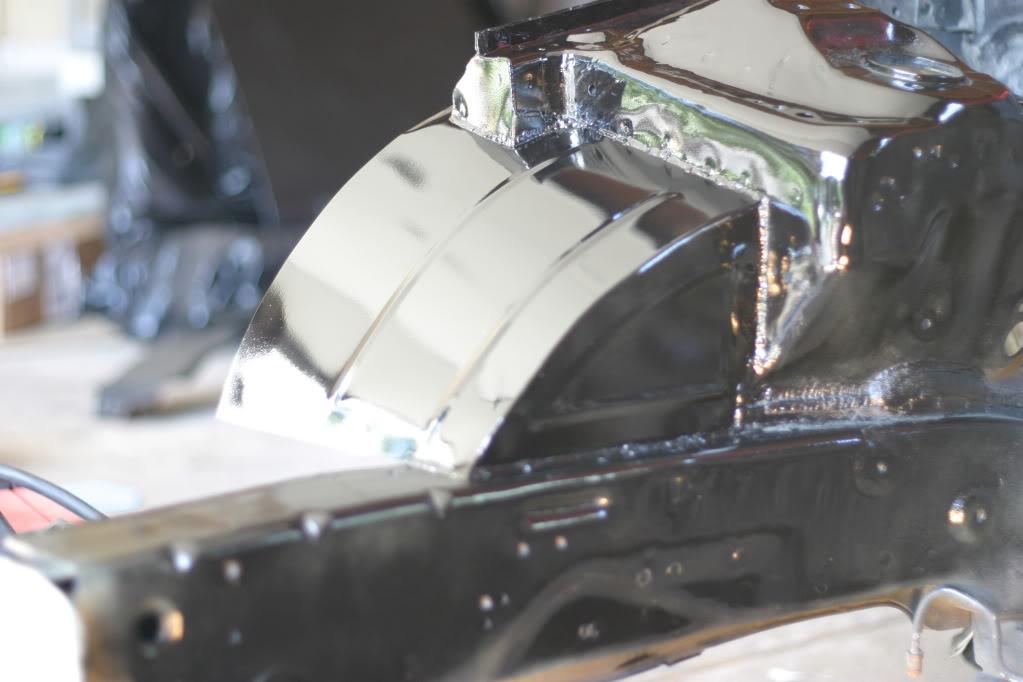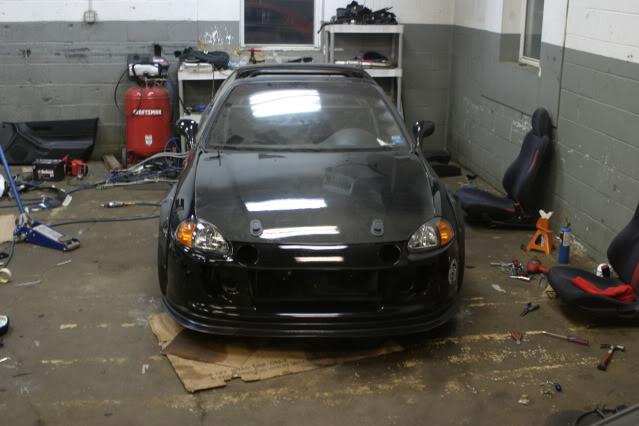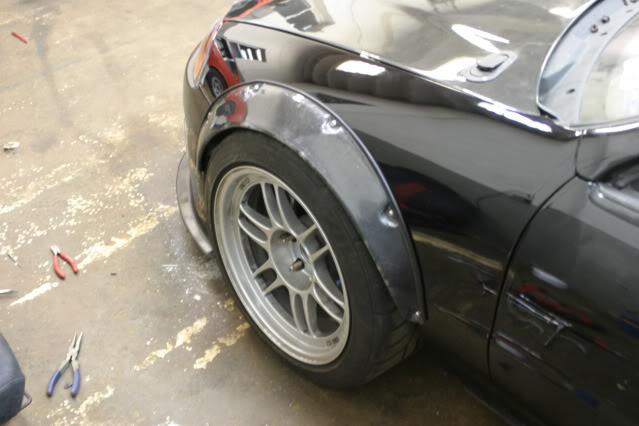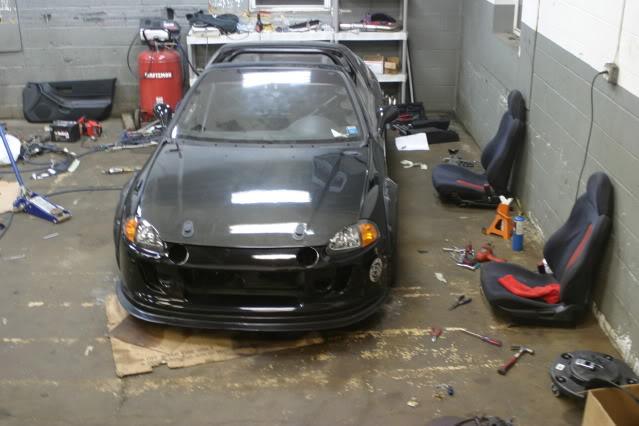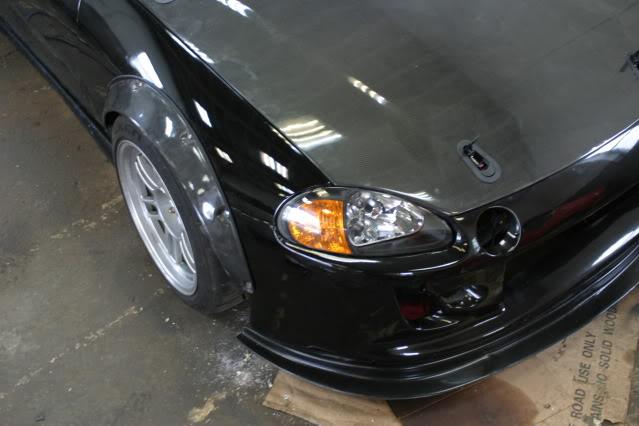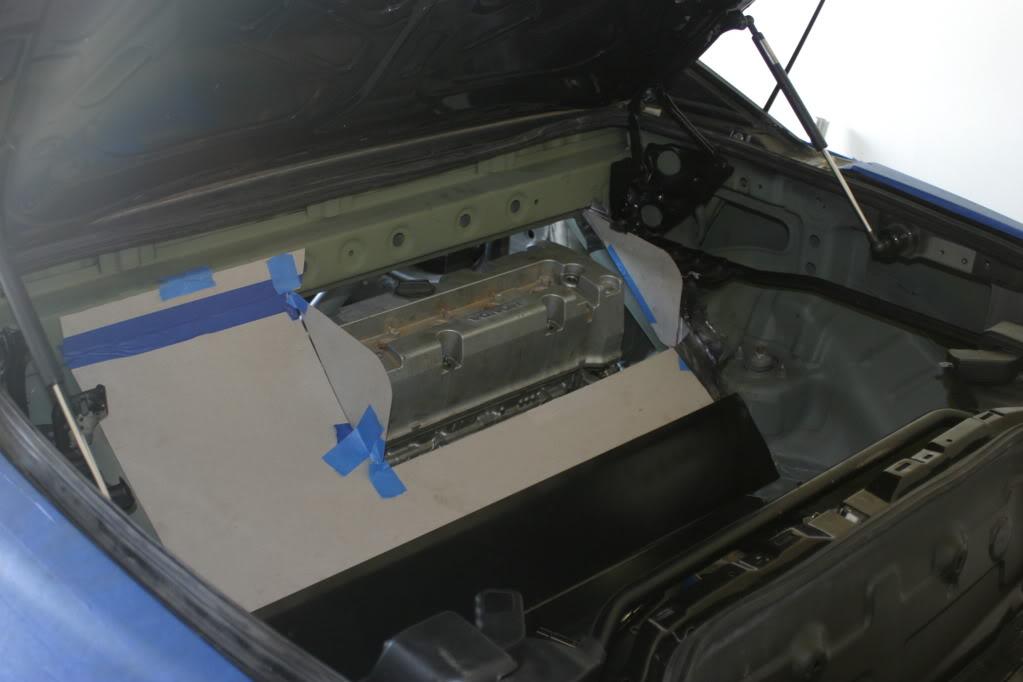 It's been evolving since I bought it in '03/'04. The current setup that I'm working on and posted pictures of here was work that began during the spring of 2010
Correct, although its a K24 bottom end so its a slightly taller K20.
This is actually my mockup motor. Completely empty casings so I can maneuver it for mockup.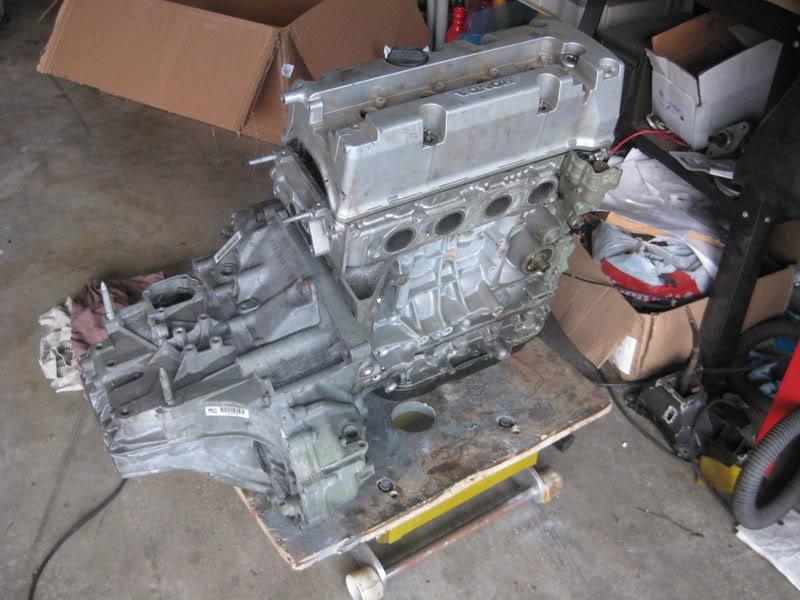 I'm a little modest, always keep some things up my sleeve, and love technical discussion. I'd rather you ask what you want to know rather than me making a list.

-by no means take this as me not wanting to talk about it. I'm always happy to get into details with people.
I wanted it to be the fastest track car possible while meeting these requirements.
Must be capable of:
-Grocery runs
-road trips
-sunday drives with the wife.
now to cheat a little bit, I do have plans for a "road" setup and a "track" setup so I built in a few features/components that can easily be switched out trackside with basic hand tools.
11-7-2011
Thanks all. It's definitely still a work in progress. A long way left to go. Next up is engine mounts and the rear suspension which should be a fairly complex part of the build.
The design of each component has changed significantly since I made this, but I figured I'd share anyway: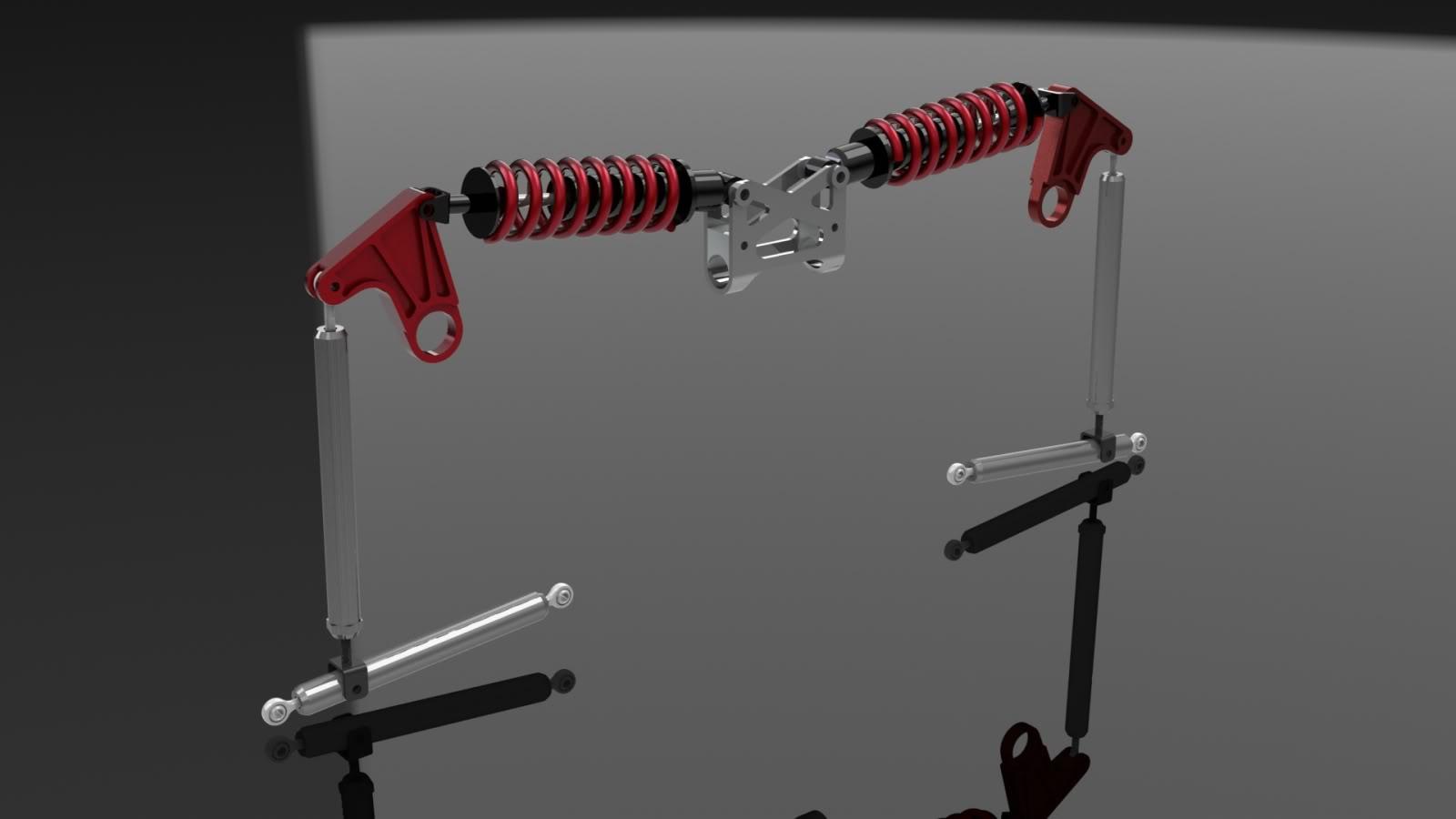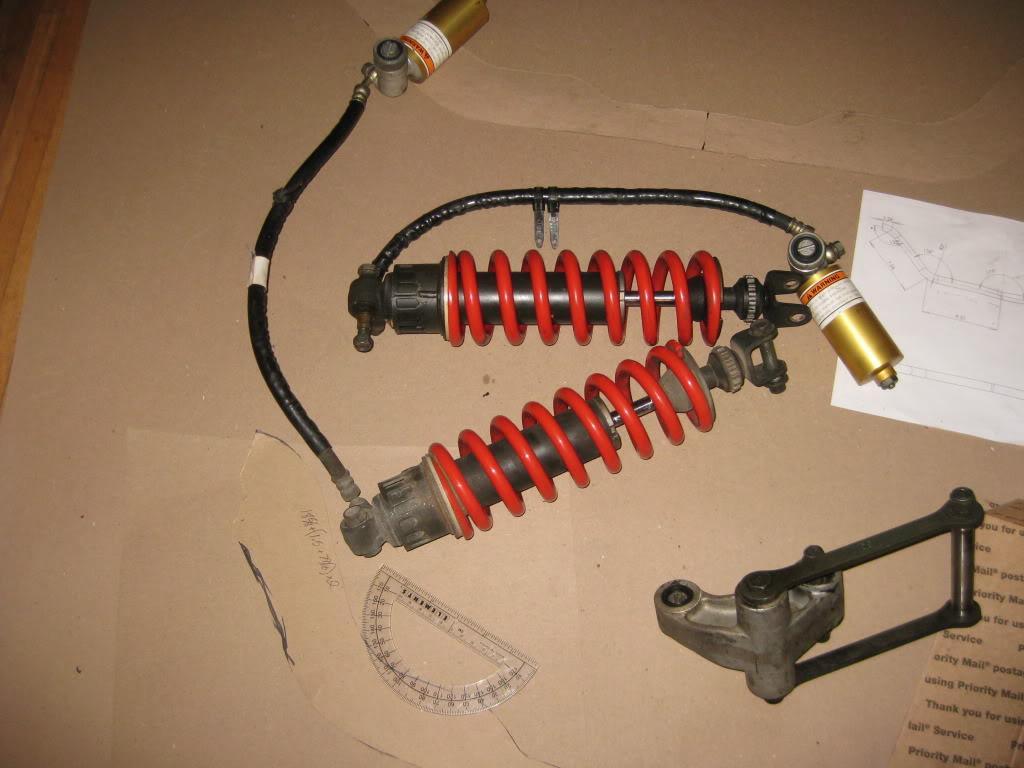 thanks, for the input. Proper selection of rod ends and some quick calculations offer me some assurance on the strength of the tubular lower control arm. The real trick is that I want that to be the break point in the event of a collision. What I mean by that is if I drift the back end into a curb I want that inexpensive lower control arm to bend and break as apposed to my custom trailing arms, wheels, or subframe.
Calculating something strong enough and weak enough is really stressing the limits on my "back yard engineering" but with a build like this I'm already assuming the need for some pretty lengthy testing to verify my designs.
Here are some examples of the calculations for this. You'll notice the 1.5" diameter .20 wall tubing is the only one strong enough. The safety factor of 1.8 is lower than the 3 typically used in the automotive field but as I mentioned I want it to be the weakest point in the system in case of an impact. What I still have to work on is the fatigue of it. I'll probably just end up tossing it all into solidworks once I have accurate numbers in terms of forces involved and data to test for fatigue.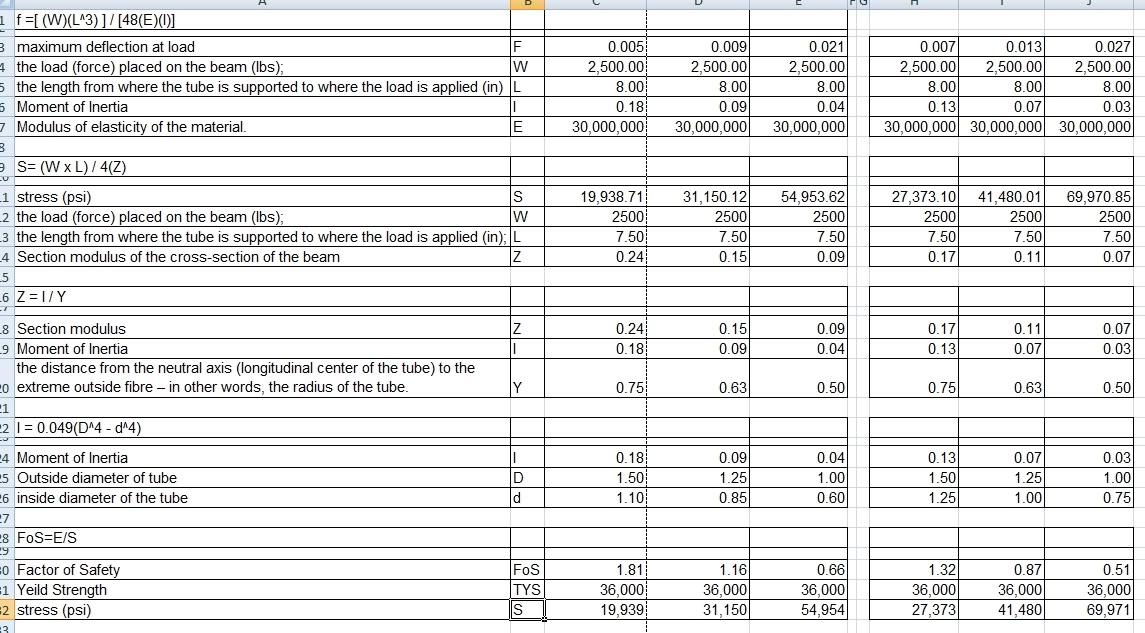 edit- I've been kind of back and forth from the Albany and Rochester areas for the last couple years. I don't really have a permanent place nailed down anymore so it's tough to say where I live.
11-8-2011
The front will be similar to stock but with modified spindles and control arms to get my preferred camper curve. Tie rods will be modified to eliminate bump steer. I have two different spring rates that ill have.available for to help me dial it in for the type of driving I plan on doing, but changing out the shock will be the same process as it would be on a stock civic.
The reason for changing the rear shock to a bellcrank design was in part for packaging and in part for adjustability. The pushrod in place of the stock shock was important to give me clearance for the rear axle and multiple bell crank ratios (not pictured in what I posted above) allow me to utilize multiple wheel rates very quickly and easily without changing the spring rate like I have to in the front.
It was important for me in planning to set myself up with some strict ground rules that would ensure the project didn't get cost too much or take too long. Once you step into the world of chopping up a car and fabricating bits its very easy to fall into the trap of; "well if I just tube frame the front and rear ends and design a handful more of custom parts I could stuff a V8 in there and cut the weight in half"..... That seems like a fantastic idea until you end up with a tube frame lawn ornament because it was taking five more years and thousands more dollars to complete than you wanted.
Point of that is my #1 rule was use stock suspension pickups. No exception. And #2 cut the absolute minimum amount of the frame possible. I almost got away without cutting any of it but I had to notch and reinforce it on either side of the engine due to its width.
I'll answer your second question when I get to a computer. It sucks to type on phones.
It's definitely a track/weekend toy. It's more about putting my skills to work and learning a whole lot of new ones than it is about winning races.
Things like the roll bar, harnesses, seats, fuel cell, fire wall, all are FIA approved and built to the required specs of organizations like the SCCA and NASA. However, race series are all about the driver not about the car and the rules always reflect that. I anticipate this car will be bound to some of the unlimited classes for autocross, hill climbs, and time attacks, but it probably will never meet the regulations for any wheel to wheel or similar competitions.
A couple shots of what I was talking about with the frame rails: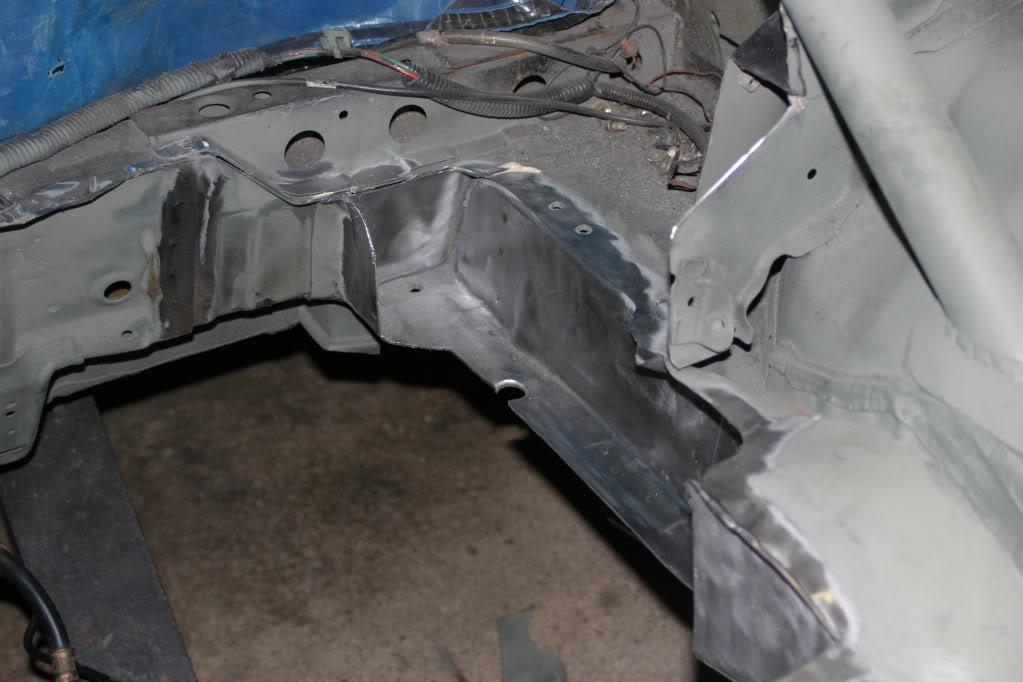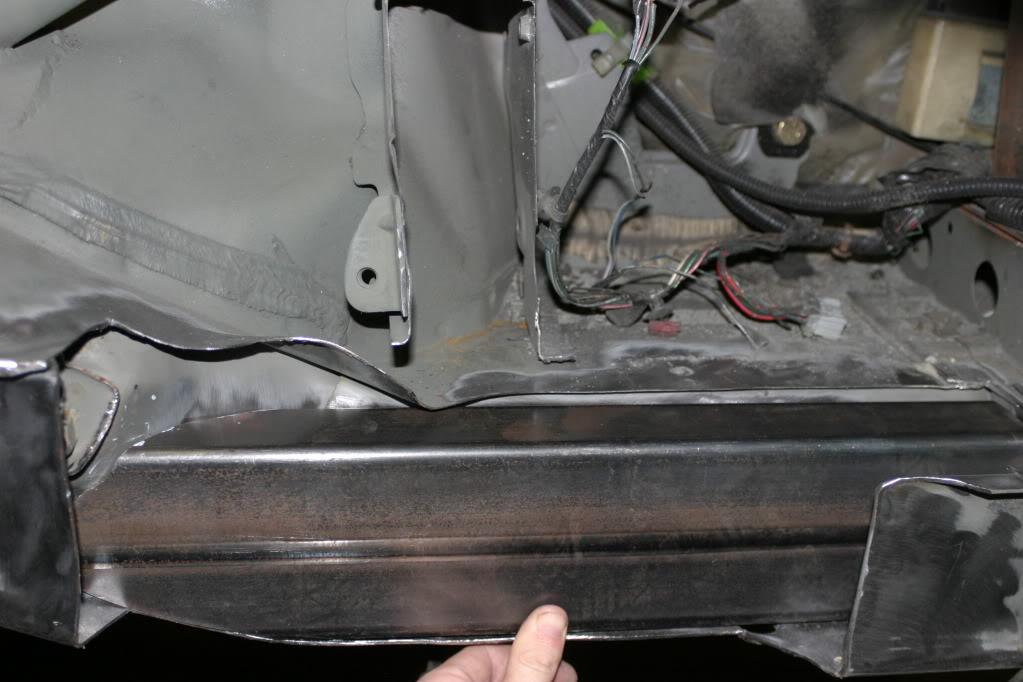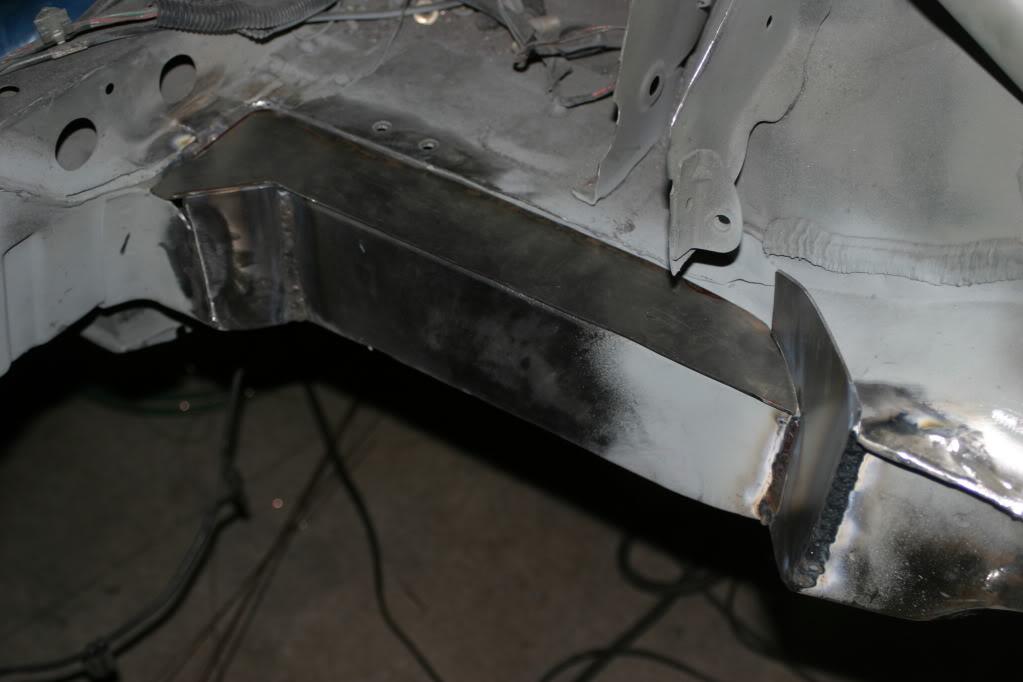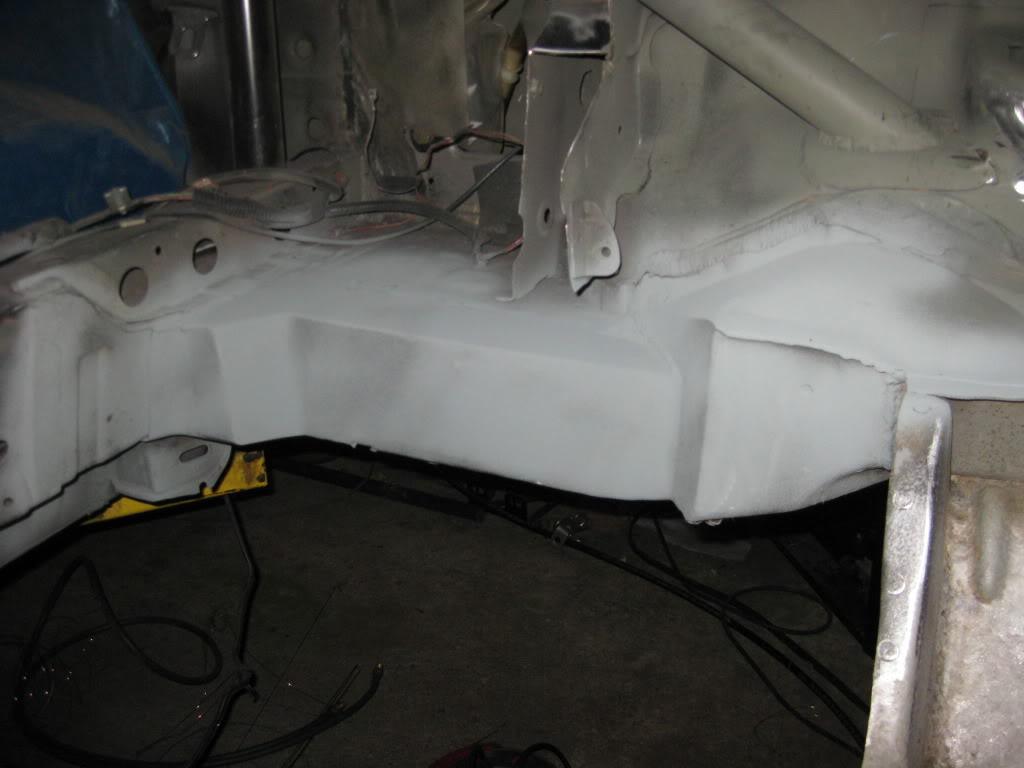 Before I started this project I tried a similar idea with my DD. It didn't work out well
11-23-2011
toyed around with some features in solidworks today that I was previously unfamiliar with. Looks like it will make some aspects of this project more interesting.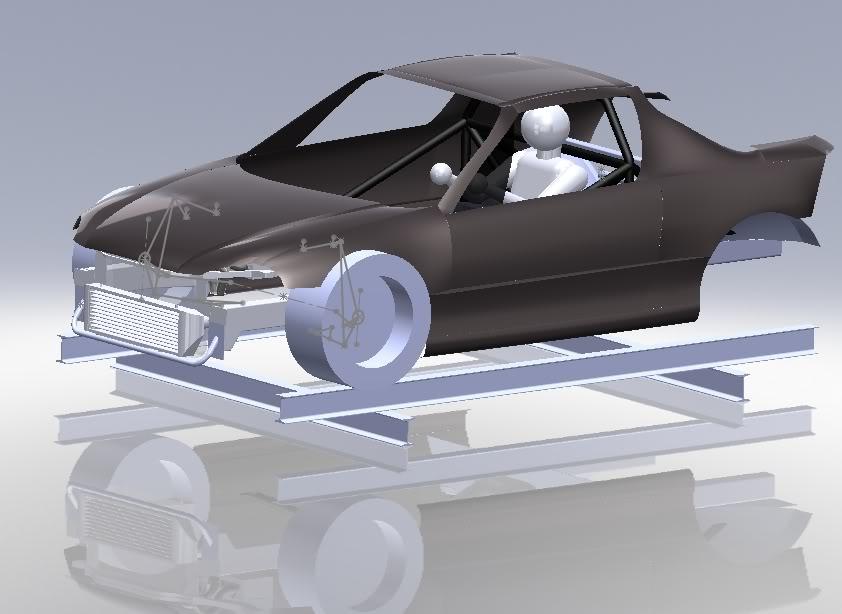 Thanks everyone, I appreciate the positive responses, it's always some added motivation to get out into the cold garage and get started on the next part of the project.
When it's too cold for that, I continue to model components: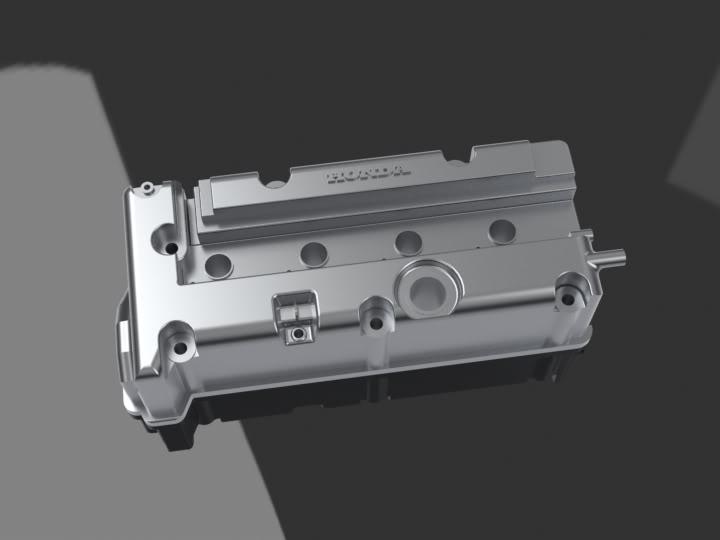 fixed up a bit: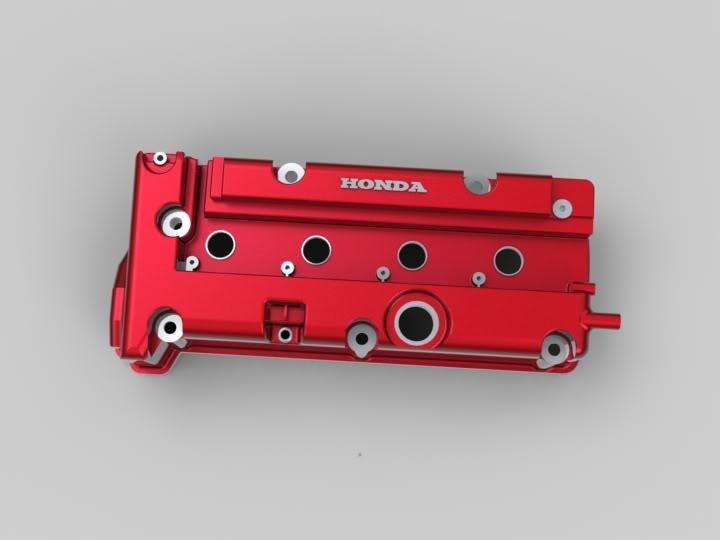 I'll have some photos of real progress soon.
1-10-2012
Damn, I was really trying to put together an update before this got bumped again. I'm going to be going overseas very soon so I'm busy trying to wrap everything up and mothball the project but hopefully soon I'll have some time to sort through my pictures and do a little write up on what I was able to get done.
I also have been dedicating a lot of my time to my 3D scanning project. I've purchased some hardware and software to scan and convert items into full feature tree solidworks models and my goal is to have a significant portion of the car's components scanned in so I can continue designing and building the car while I'm gone.
Sorry for the cliff hanger. I'll make sure to get as much up here as I can as quickly as possible.
8-26-2012
I should be able to dive back into this soon. I've been digging through my old pictures and drawings to try to remember where I left off and to get some motivation again.
These are a bit out of order, I think they were taken before I cut into the trunk, but I thought I should have some new pictures to add.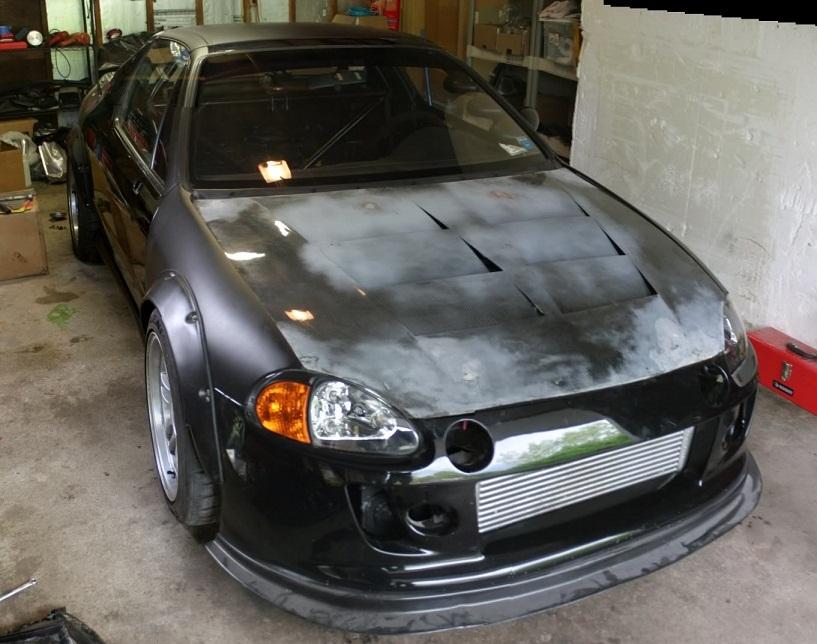 Bumper that I filled/shaved the Aux & fog light holes plus a new carbon fiber lip.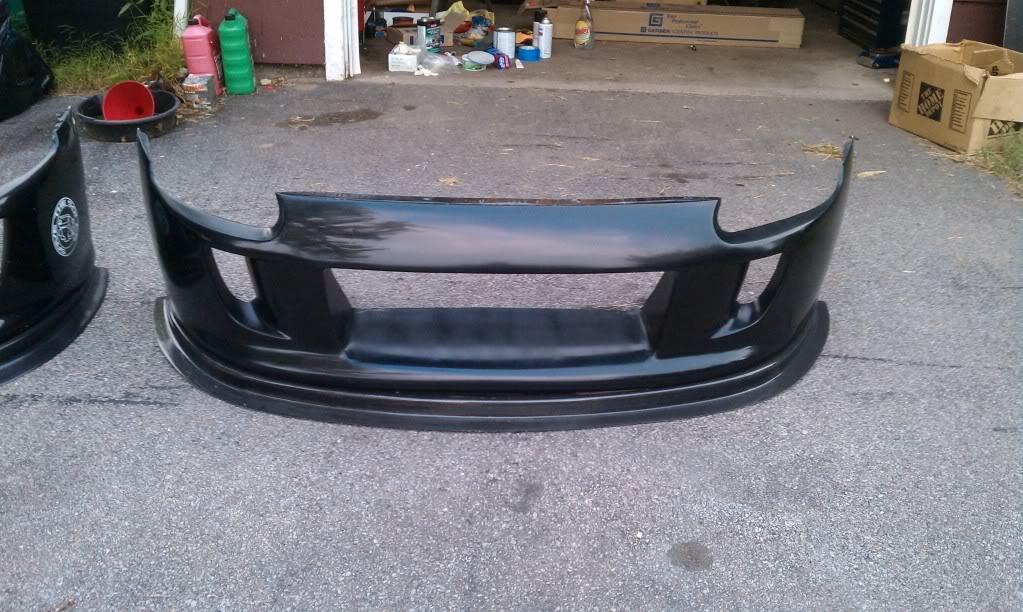 and one from my extended vacation that is keeping me from the project
4-11-2013
Got back to the US, moved everything out of storage, moved into my new location, and took the wraps of the car for the first time in over a year:
Its back
4-16-2013
Thanks everyone. I just picked up that lift and a metal Brake. Now its time for a tube bender and I'll be back to work mounting the engine and suspension.