Builds
OEM Fitment/Quality s2000 Carbon Fiber, Flat Bottom Steering Wheels by EuroBoutique
By diyauto
You must be logged in to rate content!
6 minute(s) of a 59 minute read
OEM Fitment/Quality s2000 Carbon Fiber, Flat Bottom Steering Wheels
Compliments of EuroBoutique @ s2ki.com
3-28-2014
Follow us on Instagram to see our latest work and see our latest projects

@EuroBoutique

www.euroboutique.us
In the past, if you wanted a steering wheel, there was always a trade-off or sacrifice to be made. Do you go with an aftermarket steering wheel and sacrifice thand have to mess with re-wiring your horn and cruise control electronics? Or do you sacrifice the safety of the OEM airbag and hope you never need it if an accident occurs?
Well nothing beats OEM steering wheels and this is our belief as well. So now we are offering you OEM steering wheels in custom finishes to meet your particular style or taste. No two wheels will be alike as each one will be custom made to your order.
As many of you know we have been creating custom LED headlight applications for many years and been helping a lot of friends modify their headlights to make the car a bit more unique. We hope our new venture into the steering wheel market will give the s2000 owner another option when it comes time to change out their steering wheel.
Blue s2000 owner wanted thicker grip, flat bottom but maintain the stock grip look (VGS style):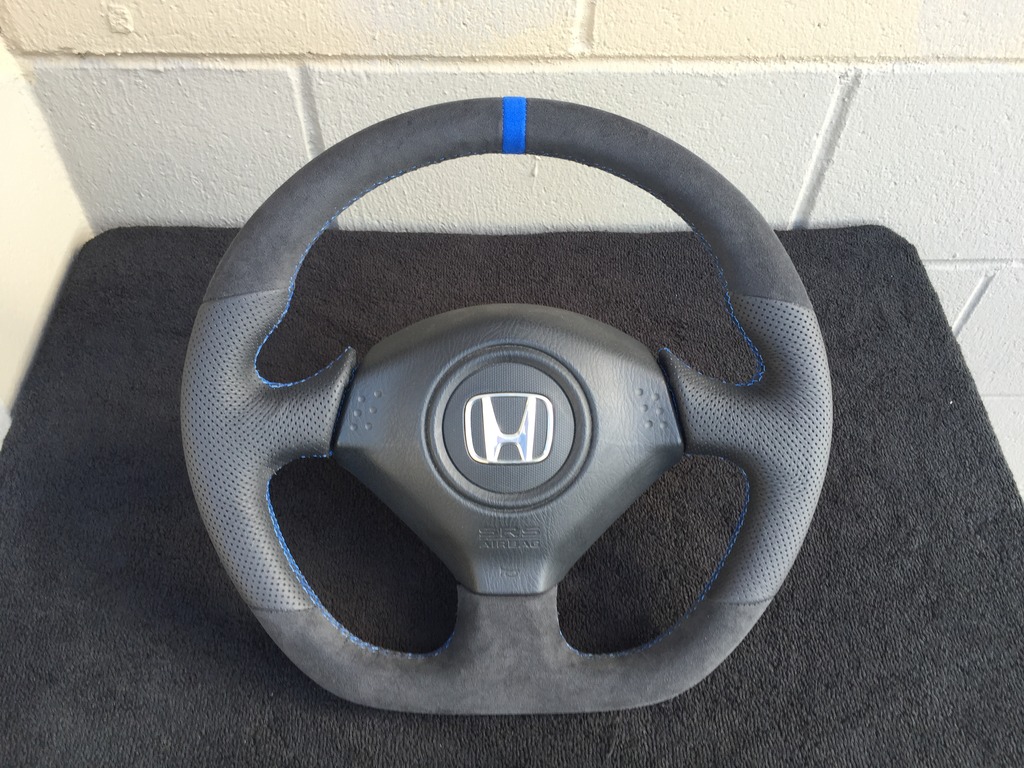 here's the same wheel but in stock round configuration with black suede, red stitching and red stripe: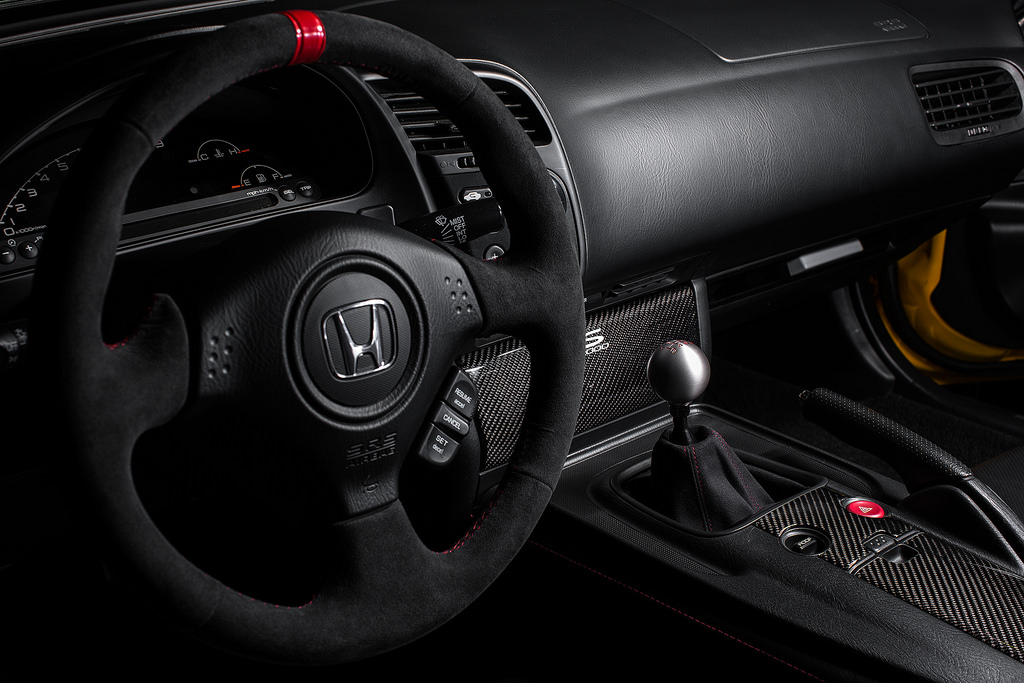 Silverstone owner wanted to keep the stock look but meaty grips so went with Sport Grip, Flat Bottom, Black stitching: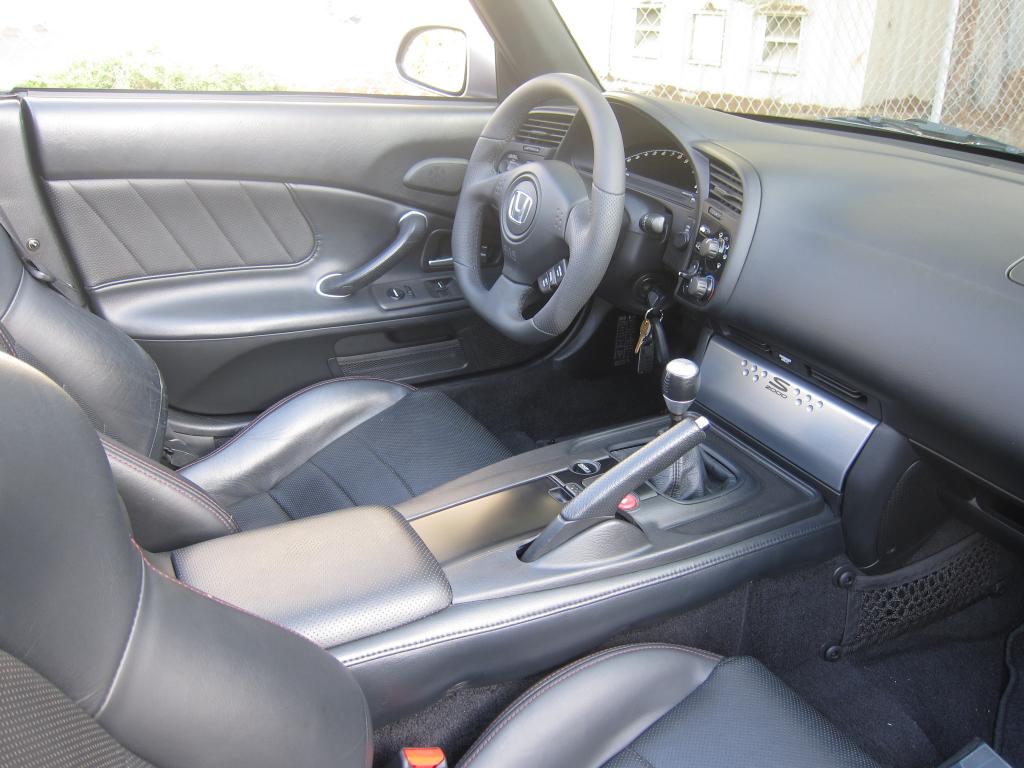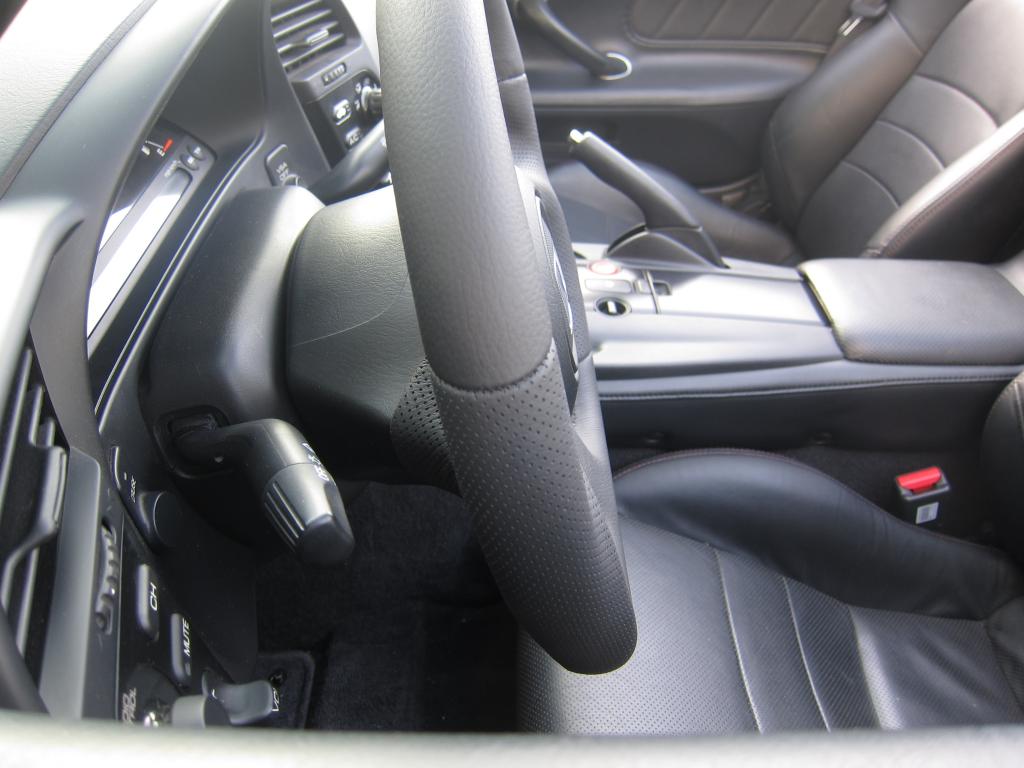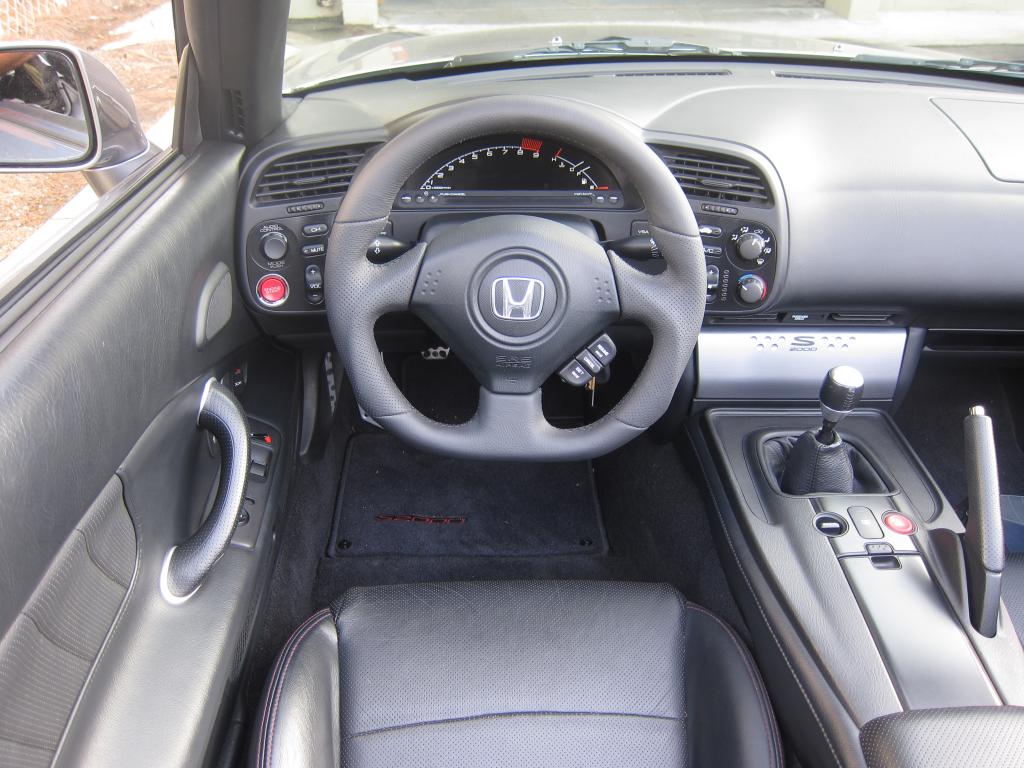 Beside OEM we also make custom interior parts and aftermarket wheels from Momo, OMP, etc: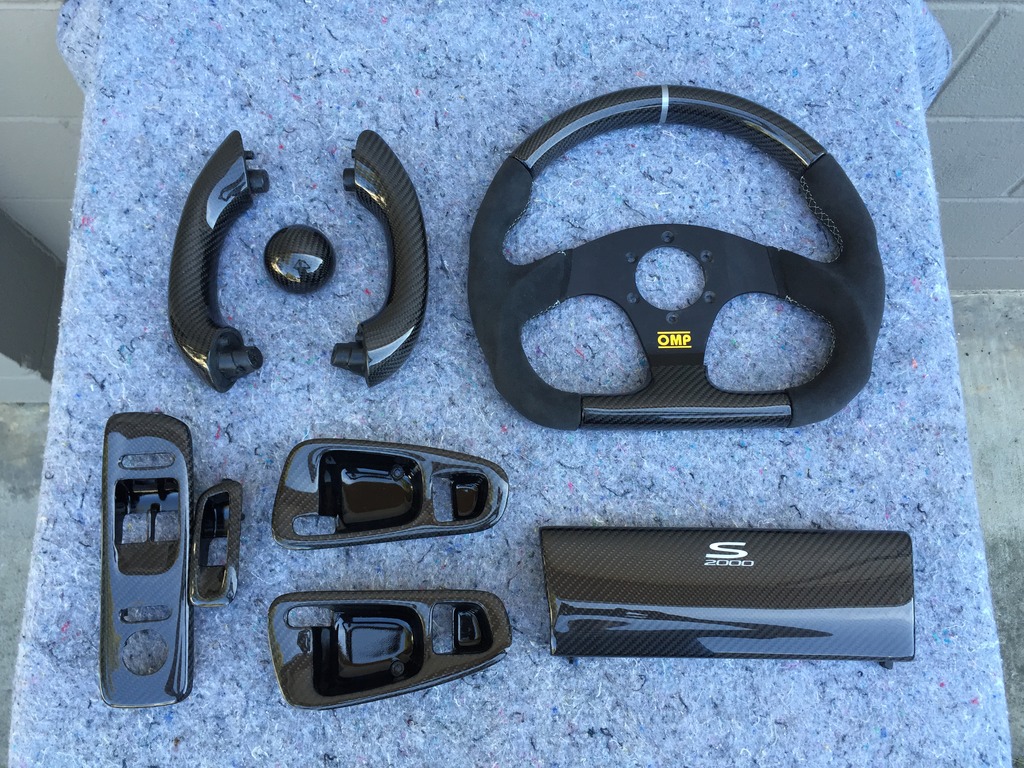 Steering wheel options available:
a)Increase thickness of steering wheel (think M3)
b)Leather and Perforated leather options
c)Ultra Suede material
d)Center stripe in your choice of available colors
e) Carbon Fiber
f) Flat Bottom or flat top + bottom is available
g) Cruise Control buttons can be done in CF too
*We also can do any custom work you require so just PM / email us direct to discuss as each project is unique! We would be happy to provide a quote. Locals we provide installation too!
Custom green accents on this wheel!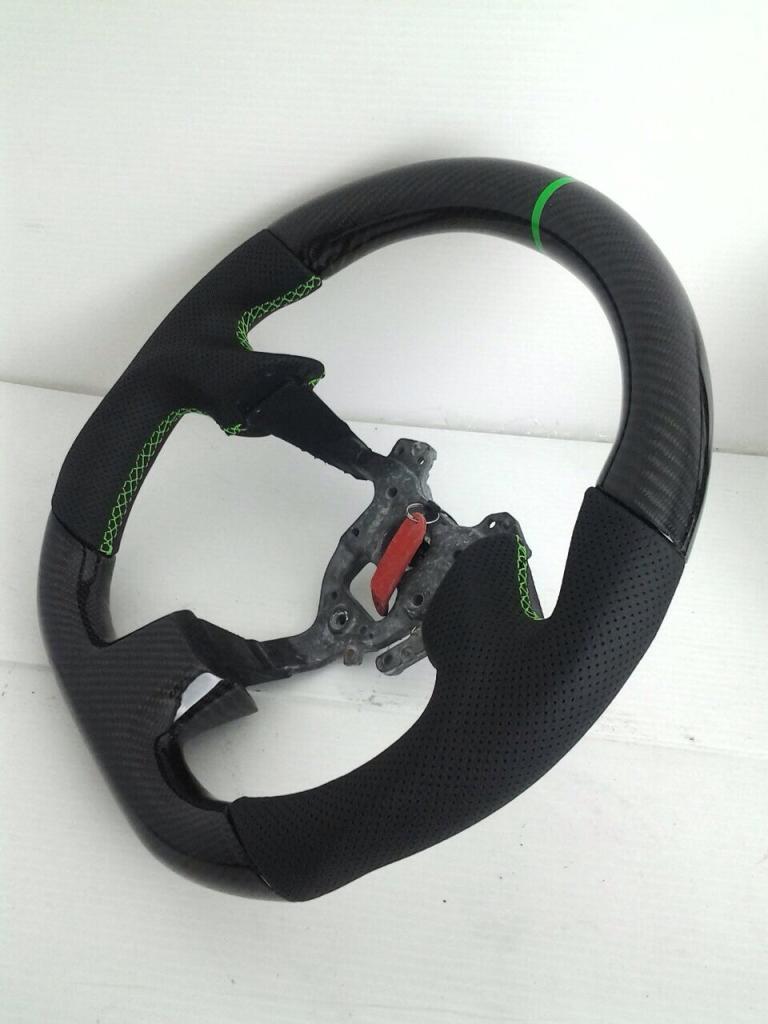 Best contact is via email: [email protected]

Core charge is $150.00
Tier 1: Starts at $549
-Retain OEM Shape of steering wheel (non-sport)
- Flat Bottom shape change (add $300)
-Perforated Leather available
- Alcantara available
-Contrast color stitching available
Tier 2: Starts at $995
- Adds Carbon Fiber upper and lower grips
- Side grip option: Perforated leather or Alcantara Material (add $100)
- Flat Bottom shape change (add $300)
- Sport Grip or Non-Sport grip your choice
- Contrast color stitching available
- Contrast color stripe on top available
We can add OEM cruise control in OEM or carbon fiber for an additional cost. You will re-use your existing OEM airbag as we do not sell the airbags.
Payment: Paypal accepted at: [email protected]

Look for more exciting products on here soon or visit our website: www.euroboutique.us
Below are samples of our "Sport Grip" which has the contoured finger grips and flat bottom, nice added leg room in this configuration: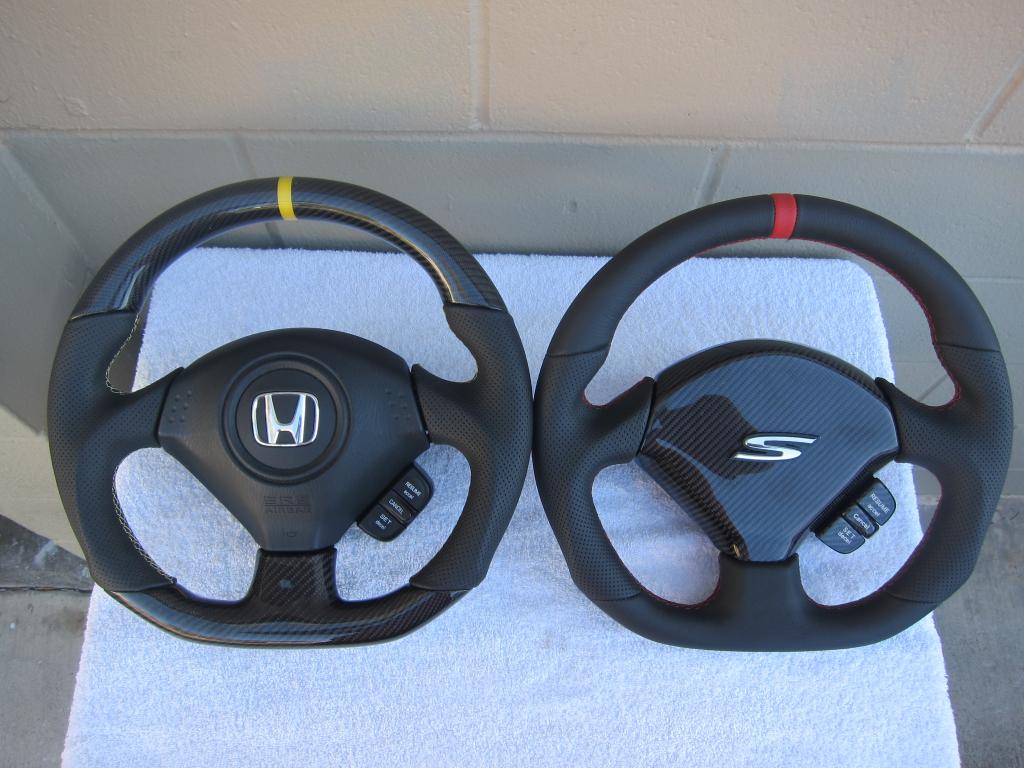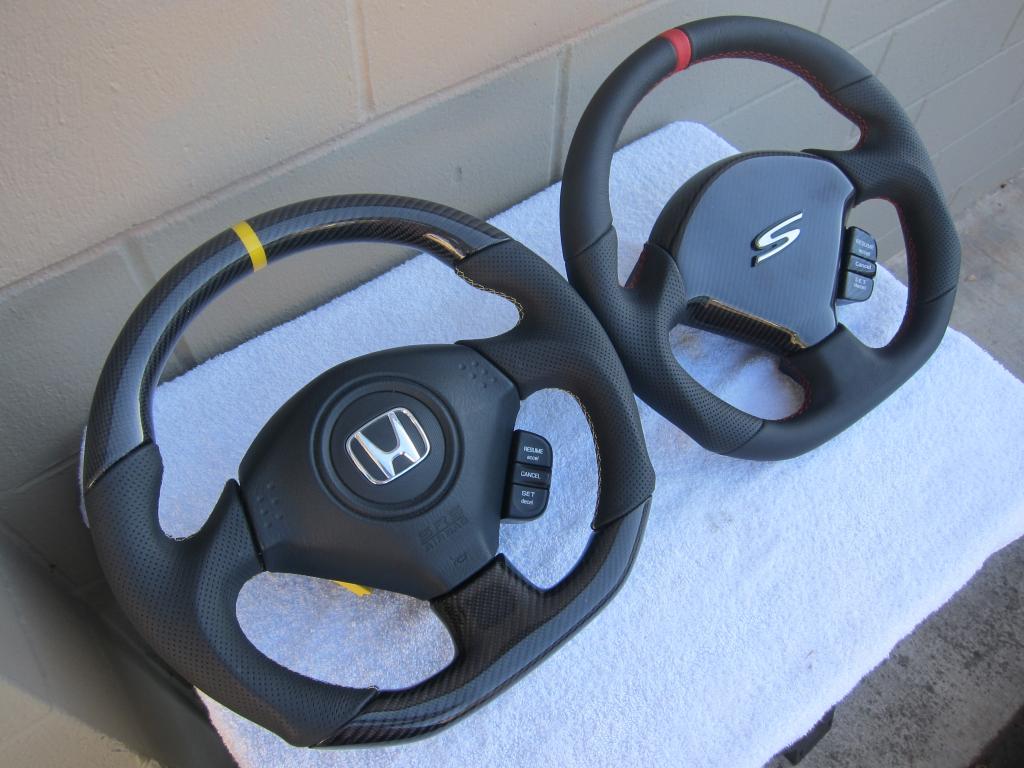 Flat top and bottom shape change sample on right: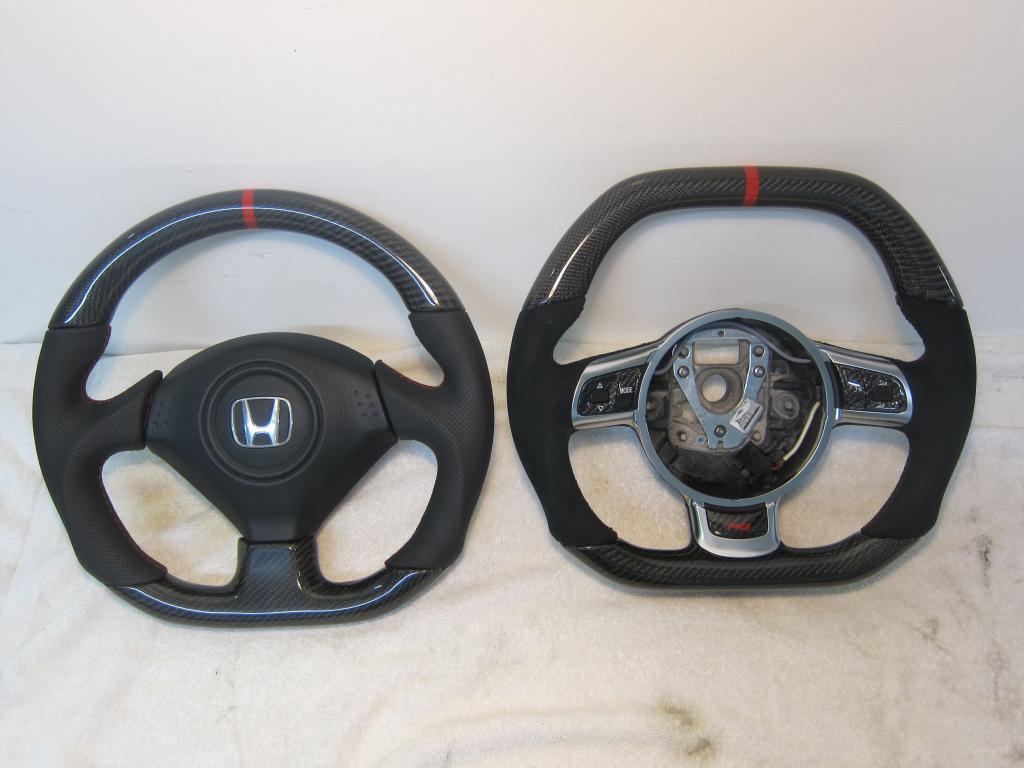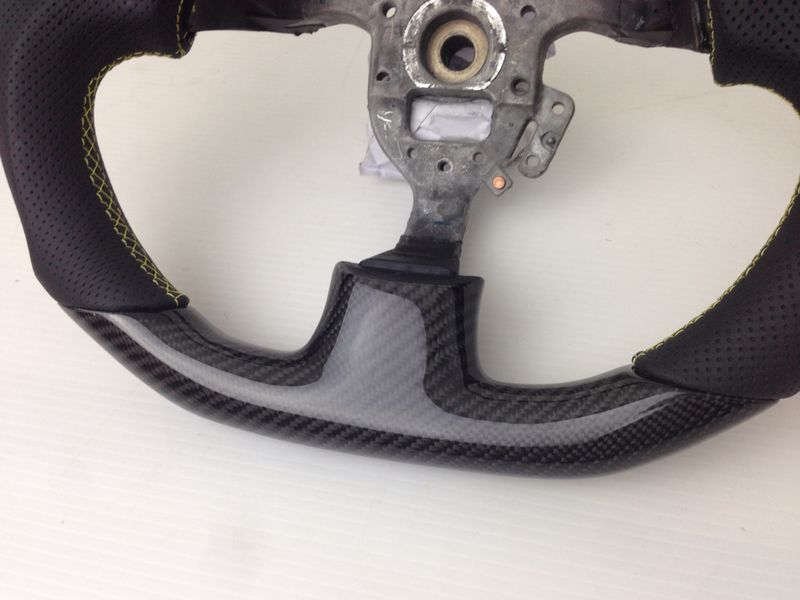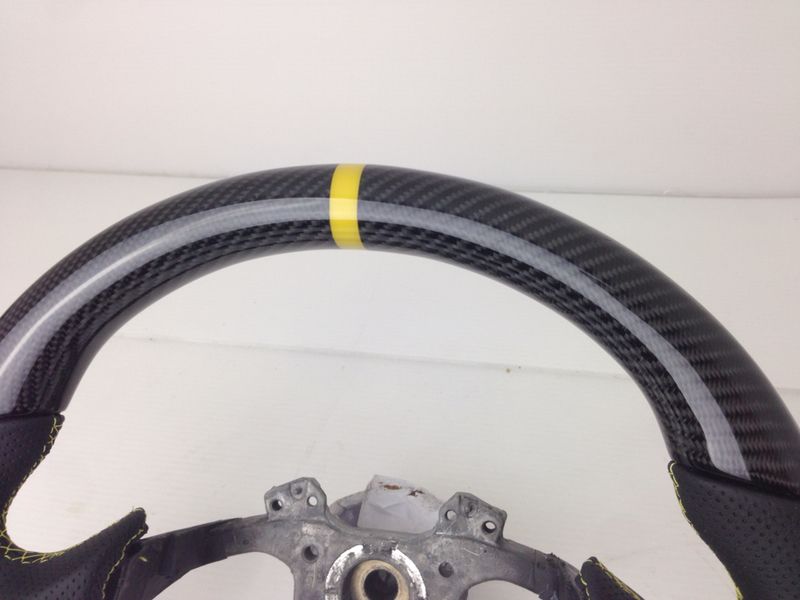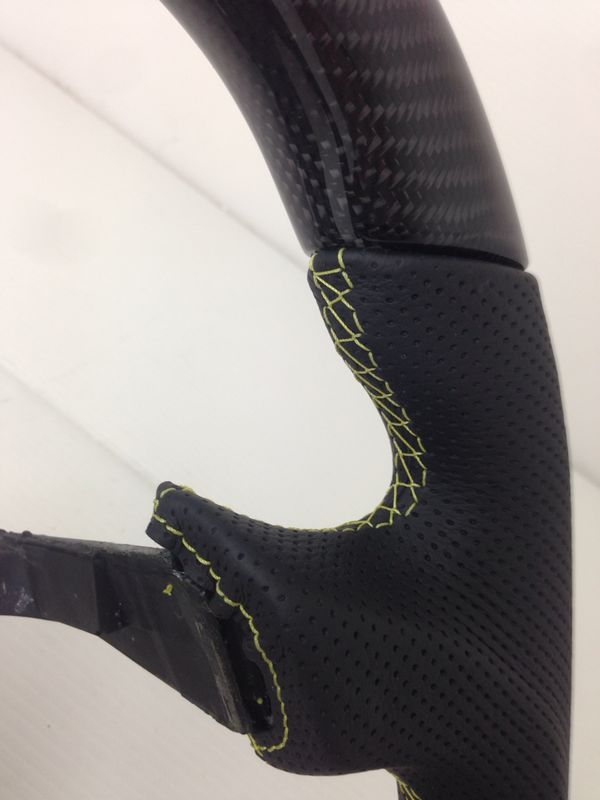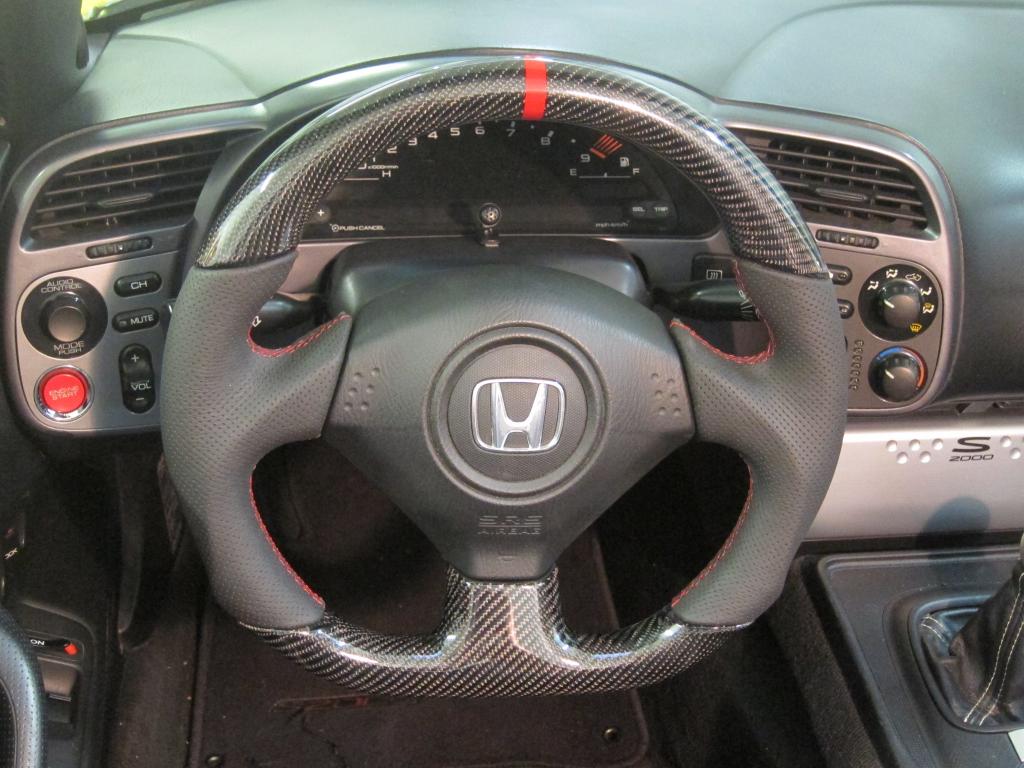 Completed wheel wrapped: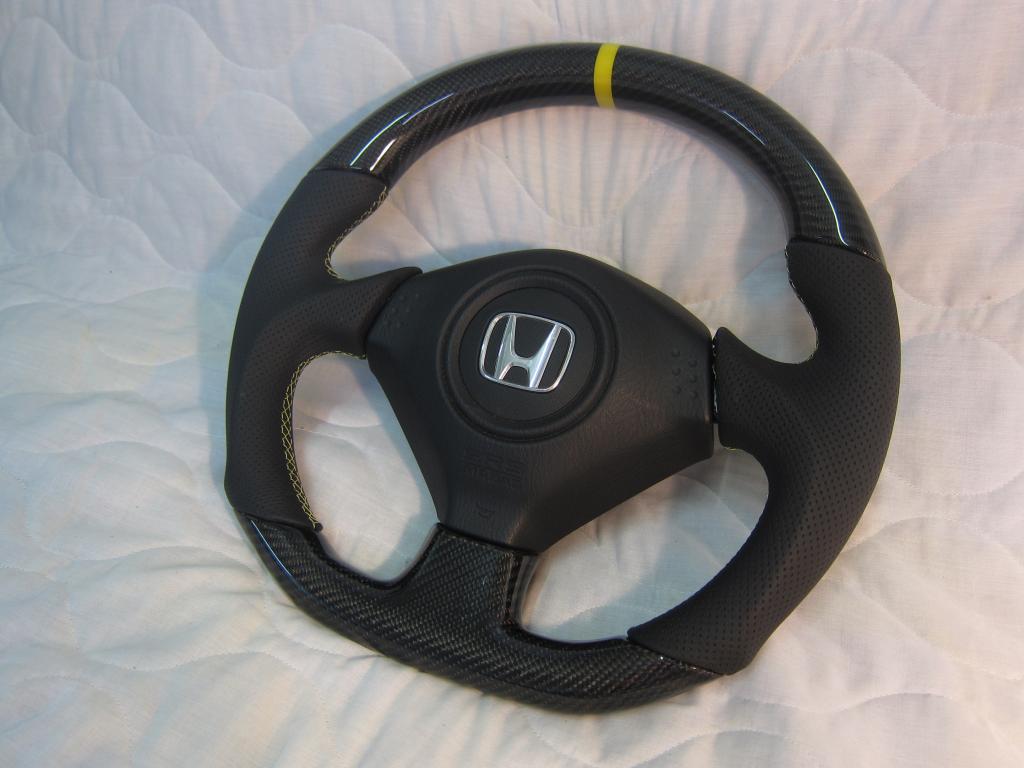 Black suede with perforated leather sides, your choice of yellow or red stitching and matching 10mm stripe: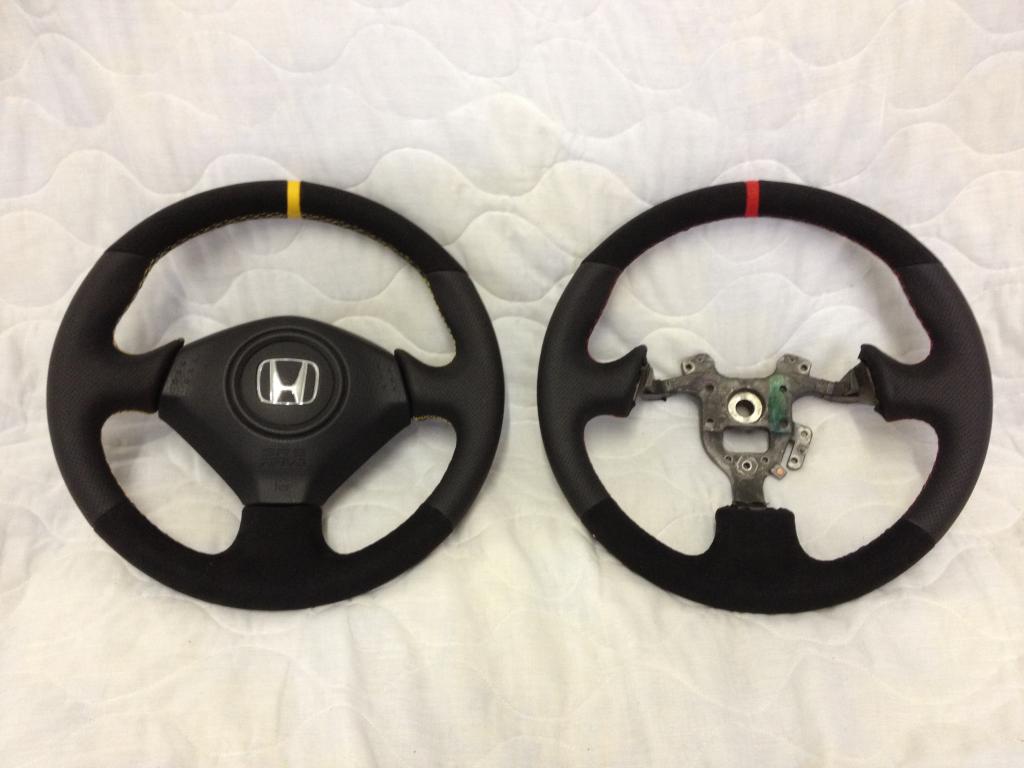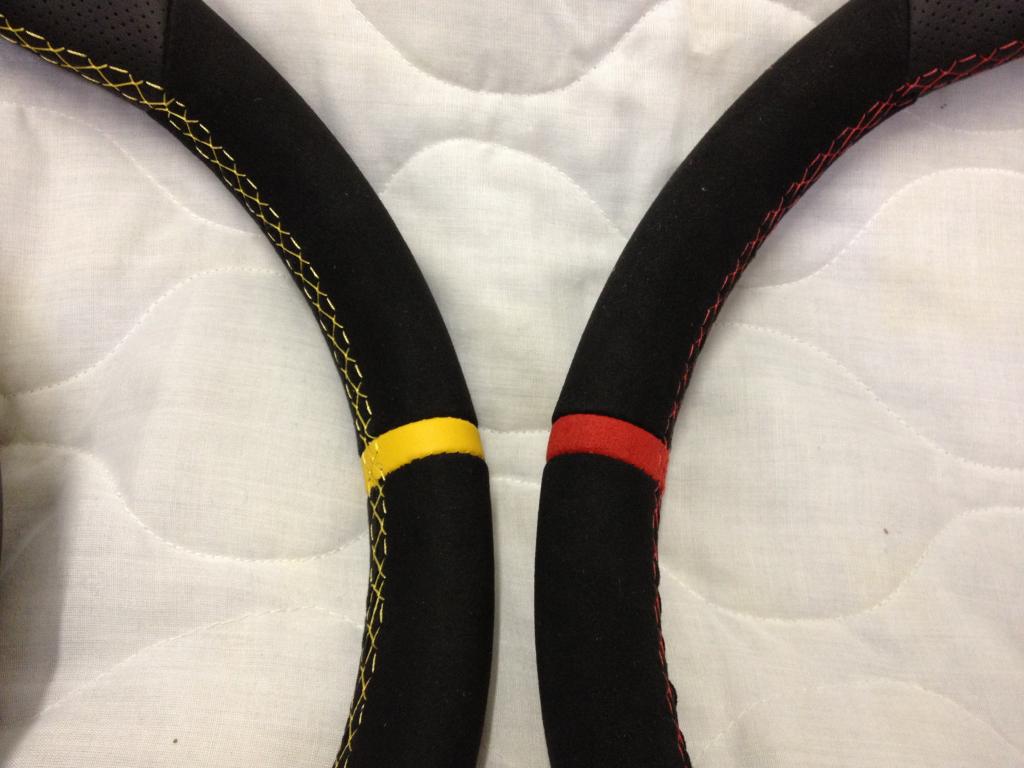 Custom black suede side grips with lower yellow leather, yellow stitching, upper black leather with yellow 10mm stripe: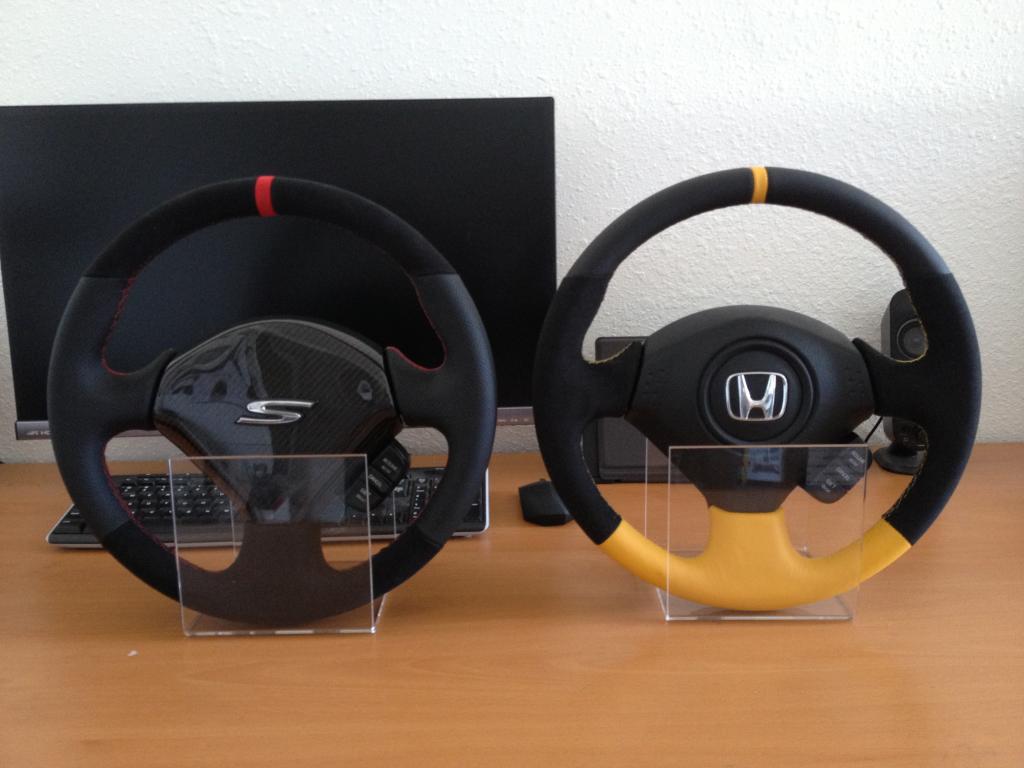 All black suede wheel with thicker padding and red 10mm stripe and red stitching: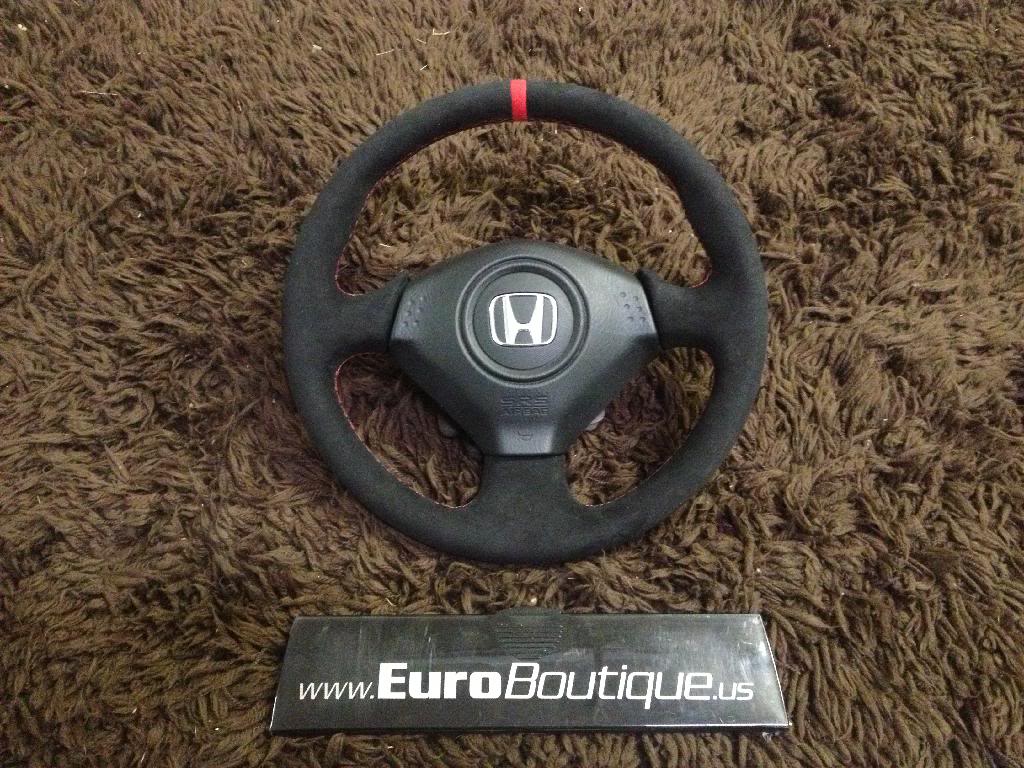 Besides s2000, we also do NSX, GTR, Supra, R8, Ferrari, Lambo, and AMG + M3, Porsche: