DIYs
95-99 ACCENT SHIFT BOOT INSTALLATION INSTRUCTIONS
By diyauto
You must be logged in to rate content!
3 minute read

95-99 ACCENT SHIFT BOOT INSTALLATION INSTRUCTIONS
1. Remove the 2 screws near the rear ashtray, the back section of the centre console will easily slip off over your handbrake (make sure it's up), after removing this section you will see 2 more screws underneath, remove these and also the top 2 marked on the picture. Unscrew your gear knob by turning anti clockwise, it may be stiff but it will come off. You should now be able to manuver the front part of the console out. (Easiest in Gears 2, 4 or Reverse)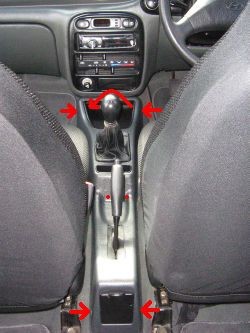 2. Turn the front console section over, remove the 4 screws as indicated, set plastic console to the side.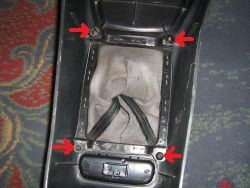 3. Remove staples and clip around top of gear boot.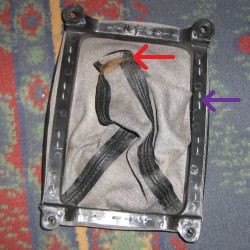 4. Use new staples thru the current holes or you could also use fishing wire and stitch it together if you didn't have any suitable staples, I reused the metal clip.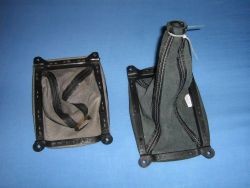 5. Pry the plastic boot frame from the console. Pull the staples.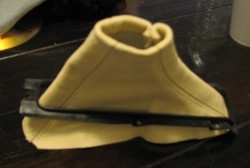 6. Check the angle and line up the holes.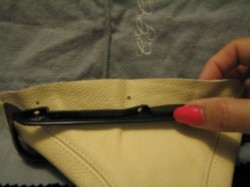 7. Apply glue to hold the frame.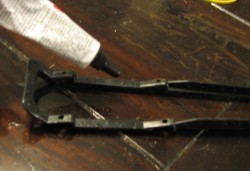 8. Binder clips work well for the job. Once the glue has dried, re-staple with heavy duty staples I used ½".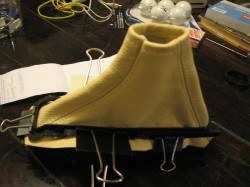 9. Once dry snap the frame back in to the console.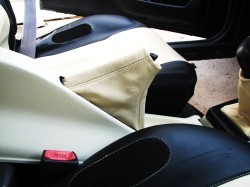 10. Make sure the sits nice and even in the console opening.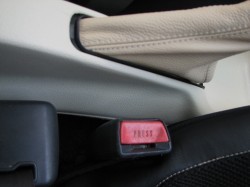 11. Replace the 4 screws, reinstall the console.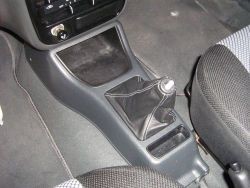 12. Lastly, screw your gear knob back on (I used this oppurtunity to upgrade mine) And you're done!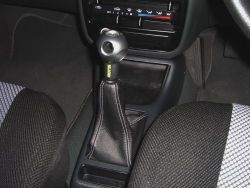 CONGRATULATIONS - YOU HAVE SUCCESSFULLY INSTALLED YOUR NEW LEATHER BOOTS!
Useful tip
You have installed a product made out of genuine leather. As you know, to maintain a leather product in good condition, you should take care of it. We suggest occasionally (every 4-6 week for example) applying some leather conditioner/UV protector to keep your leather from drying up in the sun and cracking.

Redline Automotive Accessories Corp. will not be held liable for any labor, incidental or consequential damages of any kind. Proceed at your own risk.