DIYs
HYUNDAI GENESIS COUPE ARM REST
By diyauto
You must be logged in to rate content!
2 minute read

HYUNDAI GENESIS COUPE ARM REST
1. Lift up the arm rest and locate the hinge cover. Take the flathead screwdriver and gently push it between the cover and pop it off.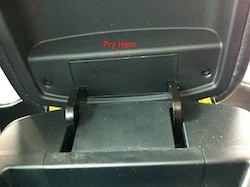 2. Unscrew the 4 screws using a phillips screwdriver and remove the arm rest off the hindge.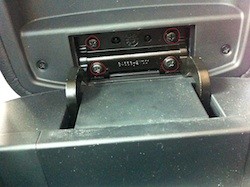 3. Now remove another 4 phillips screw that's holding the plastic backplate to the arm rest.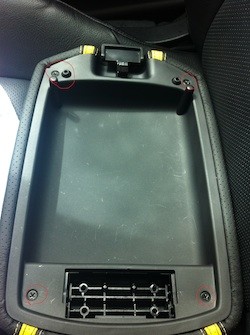 '4. Now take your leather cover and wrap it around the arm rest and glue gun the sides, wait a few minutes to let the glue dry. Clamps will help you get the alignment right. Make sure to use a spray-on adhesive such as Contact Cement and align your armrest cover carefully (test-fit) before you even open up the glue. Once the glue has settled, put everything back in reverse order and you're done!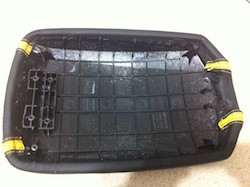 5. To install the ebrake boot, you need to remove the center console. It has screws on both sides, on the front and the rear.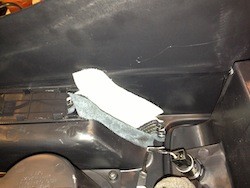 6. Remove the dust guard from the stock ebrake. Hot-glue the new ebrake boot in it's place or use the mounting prongs from the dust guard to affix the RedlineGoods ebrake to the console.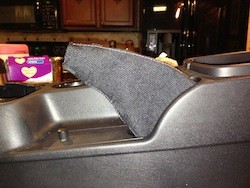 7. Reinstall the center console, with the ebrake boot, into the car. That's it! :)