INFINITI EX SHIFT BOOT INSTALLATION INSTRUCTIONS
By diyauto
3 minute read
You must be logged in to rate content!

INFINITI EX SHIFT BOOT INSTALLATION INSTRUCTIONS
Important note: Car must be in reverse or neutral to remove center console.Harnesses do not need to be disconnected, but they can be if you need the room to get at the screws.

1. Push down on plastic ring to disconnect gearshift knob from boot.
2. Using small pliers or your fingers, pull out wire clip from bottom of gearshift knob.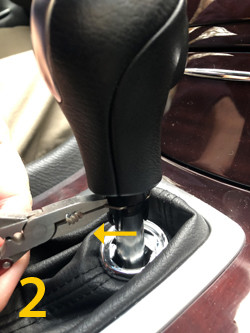 2A. Note how it goes back in place, then put it aside.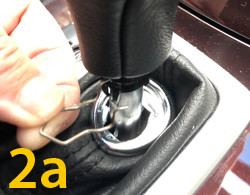 3. Pull gearshift knob up and off.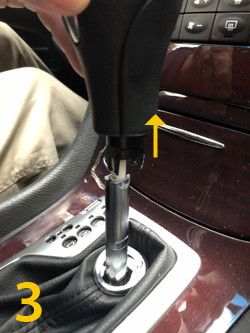 4. Reach around the edge of the boot into the center console and pull up.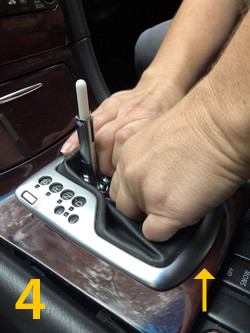 4A. It should come up easily.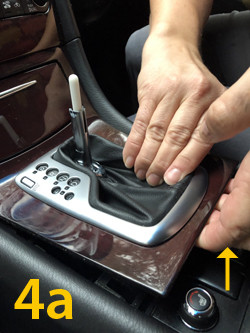 4B. If not, make sure you are not in Park.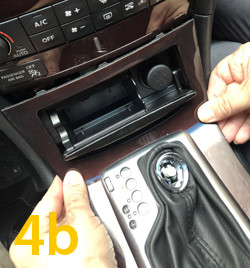 5. Once removed, turn over center console panel. You can disconnect the two harnesses if you want to move the panel closer to you to work, but it's not necessary. Remove 8 screws holding the black plastic frame on the boot.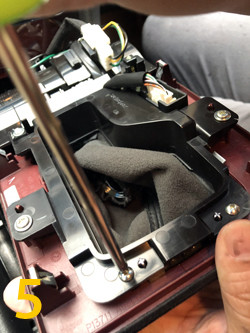 5A. Take note, these two screws hold a plastic part over the frame you are trying to remove.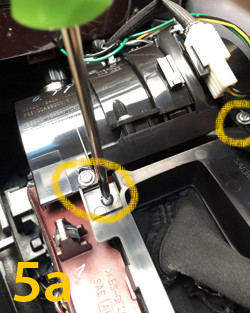 5B. One screw is close to a harness cable. You can disconnect the harness if needed.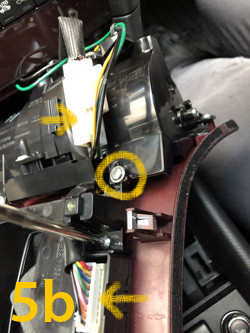 5C. Pull frame away from boot.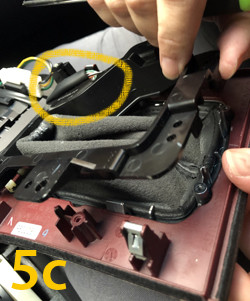 5D. Carefully remove boot from center console. It is held down with two types of clips. They break easily.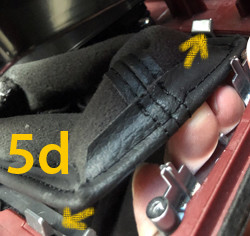 6. Turn removed boot inside out and cut off zip tie around the plastic ring. Turn the new boot inside out over the ring. The rounded part of the ring goes toward the smaller end of the boot. Attach a new zip tie.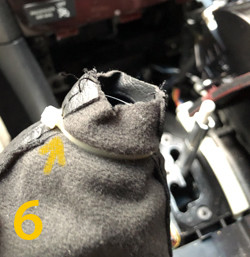 7. If you purchased the RedlineGoods boot without the bracket - remove the bracket from the old boot and feed it through the hem on the bottom of the RedlineGoods boot. You can also use the hem as the prop for the factory wire.

set the new boot into the frame and under the clips. The leather on your new boot may be thicker, so be careful not to break a clip. The boot will still attach fine if a clip is broken.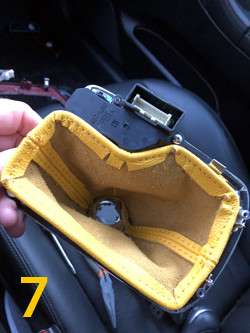 7A. Put in screws and put console back together.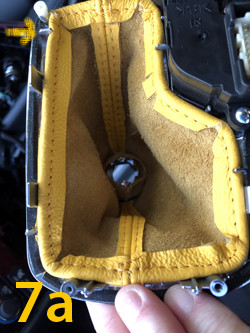 8. Reattach gearshift knob using wire clip. Pull up on plastic ring to attach boot to gearshift knob.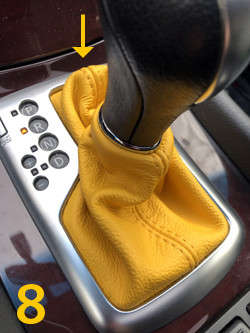 8A. You may need to push in the leather at the top of the boot in order to easily put the car in park.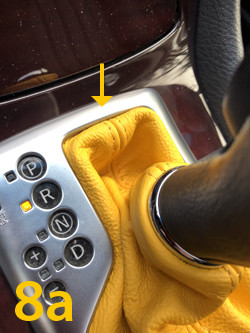 CONGRATULATIONS - YOU HAVE SUCCESSFULLY INSTALLED YOUR NEW LEATHER BOOTS!
Useful tip
You have installed a product made out of genuine leather. As you know, to maintain a leather product in good condition, you should take care of it. We suggest occasionally (every 4-6 week for example) applying some leather conditioner/UV protector to keep your leather from drying up in the sun and cracking.

Redline Automotive Accessories Corp. will not be held liable for any labor, incidental or consequential damages of any kind. Proceed at your own risk.