96-03 PRIMERA/INFINITI G20 SHIFT BOOT INSTALLATION INSTRUCTIONS
By diyauto
You must be logged in to rate content!
3 minute read

96-03 PRIMERA/INFINITI G20 SHIFT BOOT INSTALLATION INSTRUCTIONS
Preparation
1. Unscrew shift knob and remove.
2. Pull up on the plastic trim of the shifter surround. The snaps will release and the piece will come free.
3. Remove electrical connector to cigarette lighter. Remove shifter surround with original boot attached.
4. The boot attaches to the shifter surround by clipping in a metal wire at the base of the boot. Squeeze the wire and it will pop out of the plastic tabs.
5. Turn original boot inside out. Pull off the metal ring and rubber band at the top of the boot. This will release the rubber grommet used to hold the shift boot up on the shift lever.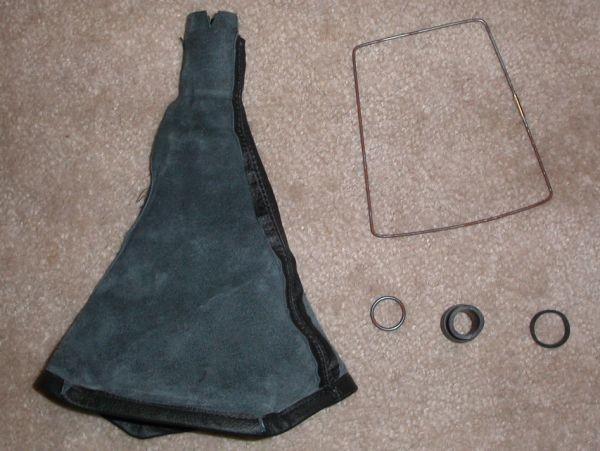 6. There is a metal wire stitched into the base of the stock boot. Cut the stitches and pull out the wire.

7. You will be left with these parts that you need: new boot, metal wire, rubber grommet, rubber band.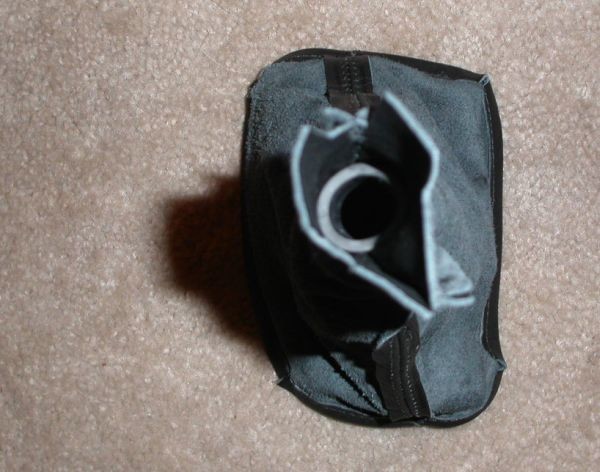 8. Turn the new boot inside out. Slip stock rubber grommet into top of new boot and attach with rubber band. Experiment how deep to attach it until you get the finished boot to sit the way you want. Turn the new boot right side out again.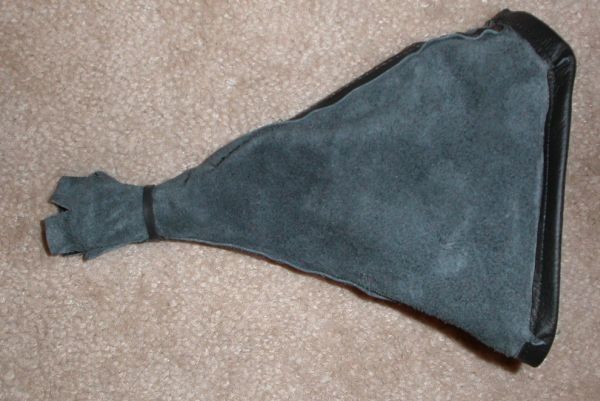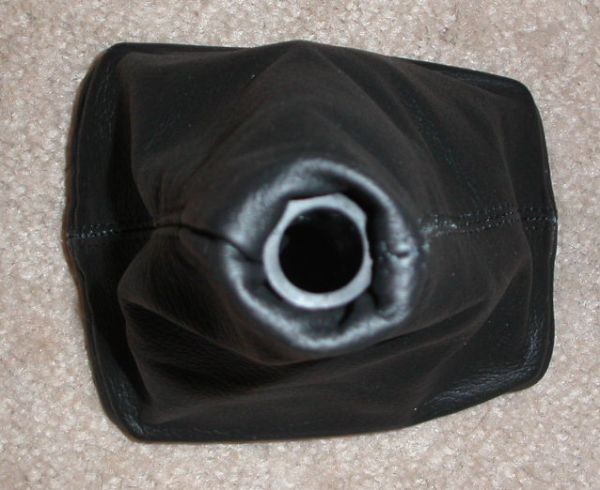 9. Stretch the base of the new boot over the stock metal wire. You will want the long vertical stitch to face the driver, so orient the wire correctly (short side faces driver).
10. Clip the new boot into the stock shifter surround by pressing on the wire until it snaps into the plastic tabs.
11. Slip the new boot over the shifter, reattach the cigarette lighter and clip the surround back into place. Screw the knob back on. You're done!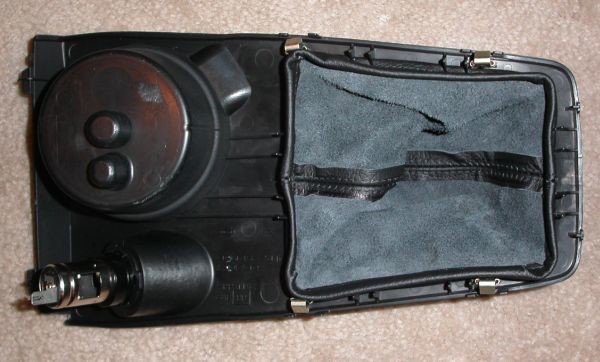 Useful tip
You have installed a product made out of genuine leather. As you know, to maintain a leather product in good condition, you should take care of it. We suggest occasionally (every 4-6 week for example) applying some leather conditioner/UV protector to keep your leather from drying up in the sun and cracking.

Redline Automotive Accessories Corp. will not be held liable for any labor, incidental or consequential damages of any kind. Proceed at your own risk.