91-96 PRIMERA/G20 ARMREST COVER INSTALLATION INSTRUCTIONS
By diyauto
2 minute read
You must be logged in to rate content!

91-96 PRIMERA/G20 ARMREST COVER INSTALLATION INSTRUCTIONS
1. The first thing to do is to remove the armrest from the console. This is completed by removing the 2 Phillips screws from the hinged bracket. You can either remove the screws from the console or the armrest. I chose to remove the screws from the console
2. Remove the screws from the underside of the armrest. You will either have 7 screws to remove, if the hinge was left on the console; or you will have 9 screws if the hinge was left on the armrest. Take care and remember the order that the latch and support rod interact with the plastic cover. Both the latch and support rod are removed in this picture.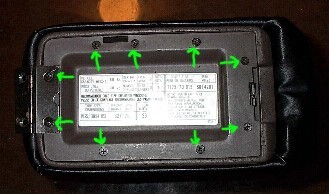 3. Once you remove the outer plastic cover. The armrest should appear like this. Remove the 2 longer Philips screws.
4. The next step is to remove the staples that hold the existing material on. I used a small flat screwdriver to pry on leg of the staple up, and then I used pliers to remove the staple.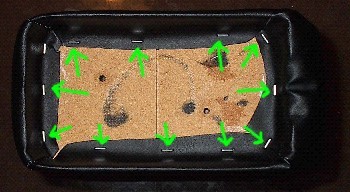 5. Once free of the armrest, the material can be stretched over the foam to be removed. The new material will have to be stretched over the foam also. Both the foam and the leather will stretch enough to allow the covering to make it over the foam. Take your time to get the leather tight and the seams straight. This is one of the most important aspects of the install. The nicer it looks now; the better it will look once permanently attached to the wood frame. Below is what mine looked like before affixed to the frame.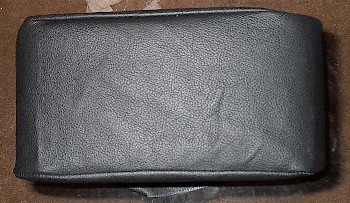 6. Once you are satisfied with the seams and the fit of the covering, it is time to attach the leather. I used a staple gun w/ about 1/8" staples. Pull the edge of the covering tight underneath the frame, and staple it into place. Take care placing the staples, and fold nicely at the corners and staple. Below is the final product. Any creases in the material will work their selves out once the covering stretches and relaxes from use and heat.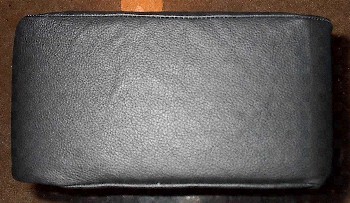 7. Reinstall the armrest (in reverse order to removing it from your car).