Added a flashing 'smart' stop module to the xk8 (yes...pics and video included) by H20boy
By diyauto
Added a flashing 'smart' stop module to the xk8 (yes...pics and video included)
Compliments of H20boy @ jaguarforums.com
2-10-2013
I've seen the newer supercars that have rapidly flashing brake lamps when they brake hard, thought it was very ingenious. When another thread about the automatic '3-blink turn signal' request in the x350 forums lead me to the KAHTEC International web site, where they make some unique, safety add-ons (and yes, they have the 3-blink module to that keeps you from having to flip the stalk up to cancel a lane change), but I wasn't interested in that.

I liked the Intelligent Blinking Smart Stop - Third Brake Light version. I've been rear-ended twice, maybe its because the xk8 is so low to the ground, I'm not sure. But at only $30 out of my pocket, and 15 minutes to install, its working just as described and I am very pleased.

On our cars, this is very easy to install.

Follow the one wiring loom leading from the boot lid down into the boot, disappearing behind the carpet covering the amplifier/CD changer/navigation rack.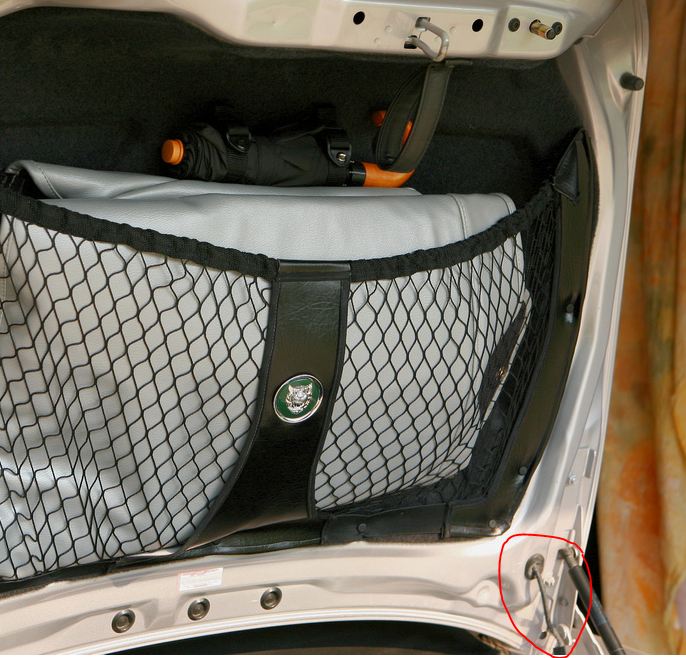 Pull that carpet side out, removing the tail light cover on that side makes it MUCH easier, even the battery cover helps.

In that loop, there are three wires, two are identical (mine were black with a red stripe) that goes to each of the license platebulbs. The other wire was solid blue, and went to the stop light.

The new module has three wires, a ground, and two others, that simply get put inline with the brake lamp lead. The kit comes with those 'over-the-top' splice connectors, but I had some posi-tap spares, and it made it much easier to latch onto that wire - there maybe was 2 inches of free wire to work with w/o getting deeper into that mess of wiring.

The ground I latched onto an existing one, probably used for either my signal process or the garmin, but any ground point there will work if you have to add you're own U-connector.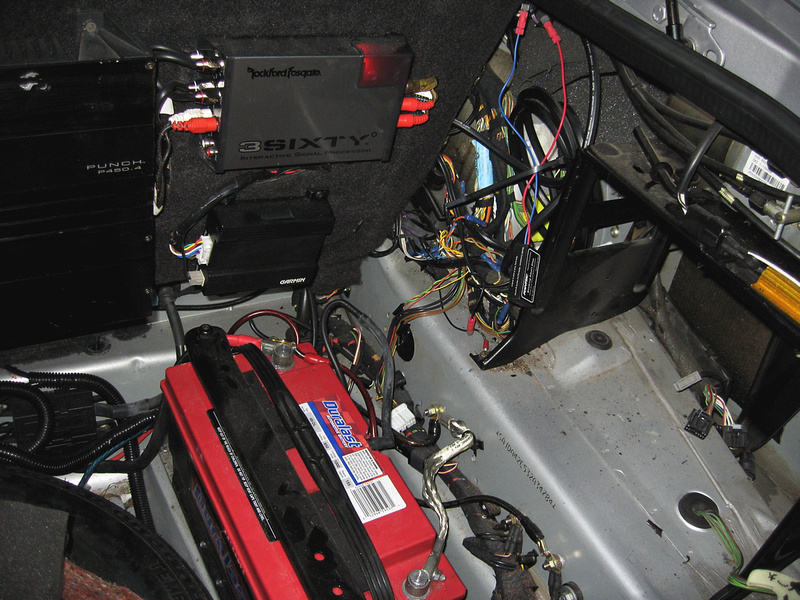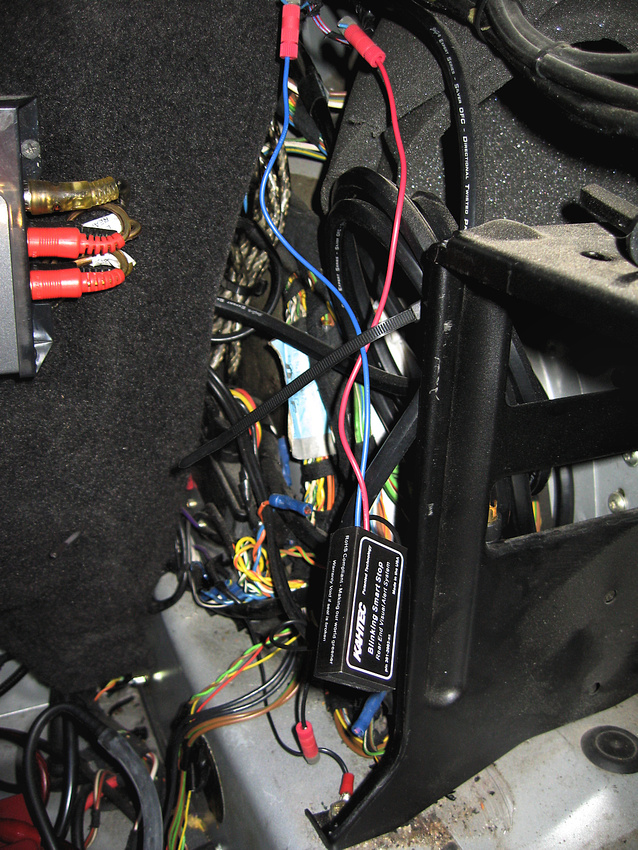 After a successful test, I finished with a little cable cleanup, and put the carpet back where it belonged.