Builds
81 cj7 rebuild by nixer600
By diyauto
You must be logged in to rate content!
4 minute(s) of a 67 minute read
81 cj7 rebuild
Compliments of nixer600 @ jeepforum.com
9-5-2012
Will have outboarded leaves, 40" tires, amc 360, t18, Dana 20, York, cage, dana 60s, air bumps, and some nice clean body work.

Before this build it had.
258 40 over
headman header
DUI distributer
weber 2 barrel 38/38
Flow master 50 series
Yj caged
mile marker 12000 hydrolic winch
super lift 2.5 lift

Dana 30 wide track trussed and stitched, yukon cromo shafts detroit locked posin spider diff cover 4.56
heavy duty tire rods all new brakes bearings warn premium hubs

Amc20 trussed stitched, 4.56 Detroit one piece shafts. Wide track

T18a 7.32 1st gear
Dana 20 case twin stick.

Snorkeled
Super swamper sx 36x12.50x15



get this when I got married 10 years ago I needed to reduce my bills as much as posible, so I sold my (in its day) sweet 2001 Honda civic SI and bought this jeep for 1800 cash, drove it home, and it would not start the next day. So we rebuilt the engine cleaned up the floor boards but some bed spray on it, black painted the under carriage and I drive it to work day or shine for 4 years. (north Florida) about 6 years ago it became a toy, and now im about to rework this thing over and keep it daily drivable bit not particle.

Soon to get and be documented in this build will be.

Dana30 rebuild diff, my gas peddle broke the ring pinion when I hit a bridge piling in a creek crossing. I thought I was just spinning in mud but no it was a hard hit.

Holbrook long leaf springs. 3" lift Said to be real nice handling and good articulation. I'll stretch the front an inch or two. And the rear a inch or two. rancho 9000 adjustable shocks. Custom shock mounts, not sure how yet?

Newer wrangler tub made to look like a cj7, bed lined and painted nice, body armor corner guards rock sliders, and metal cloak front fenders, the rear will be cut maybe Even comp cut. Rember 36" on 3 inch lift and I plan on bigger tires when I build my HP44 front, one day.

New dash, windshield frame, revolver shackles.

This thing has a fairly rusty tub right now, not really saveable. Frame looks good. Not much rust. Comments please.


Don't let me build this thing wrong!!!!!!!!
These are some pics from about 4 years ago or so when it was in its prime. The 3 guys photo is is when I got a call to come help a stick friend one hour from us at 11 pm in January. We crossed water holes to pull him out a ditch. It was about 20 degrease that night when we got home. No top no heater.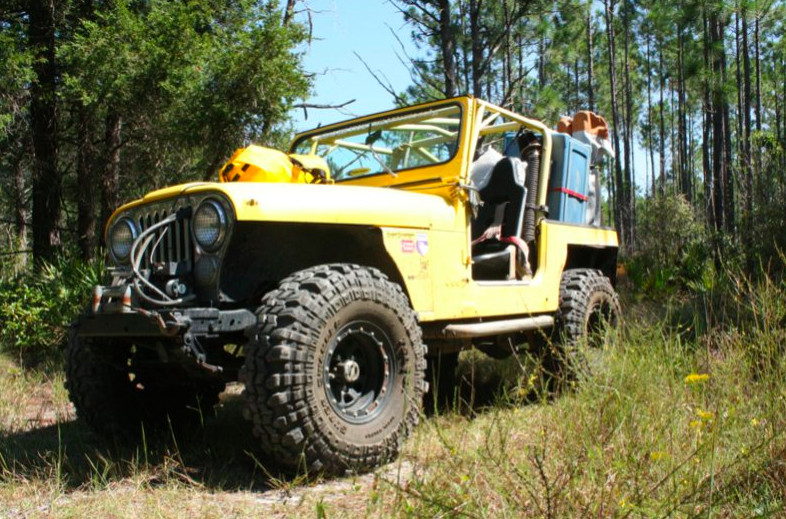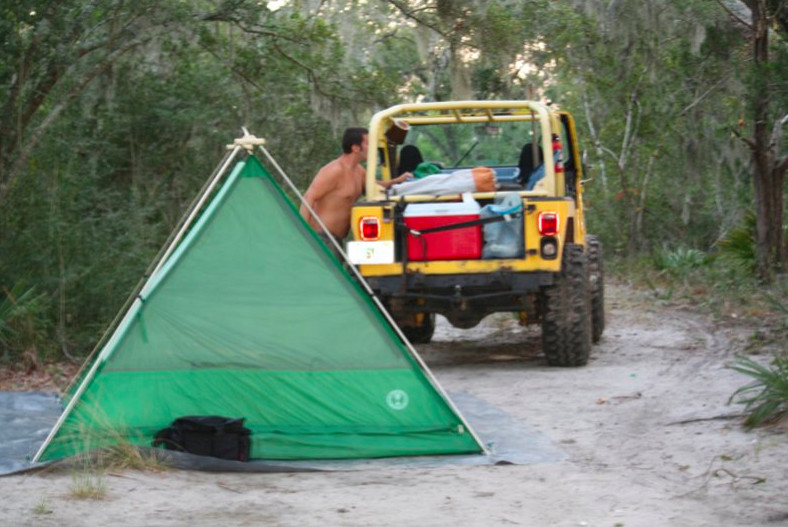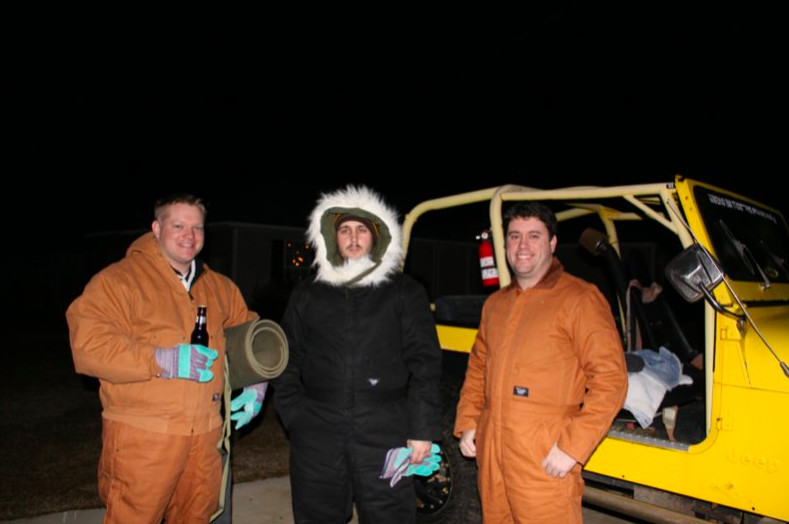 Tomorrow I'll post some current pics of the jeep, shes got some big rust holes in her now.
Her is some more pics while it was in its prime about 4 years ago.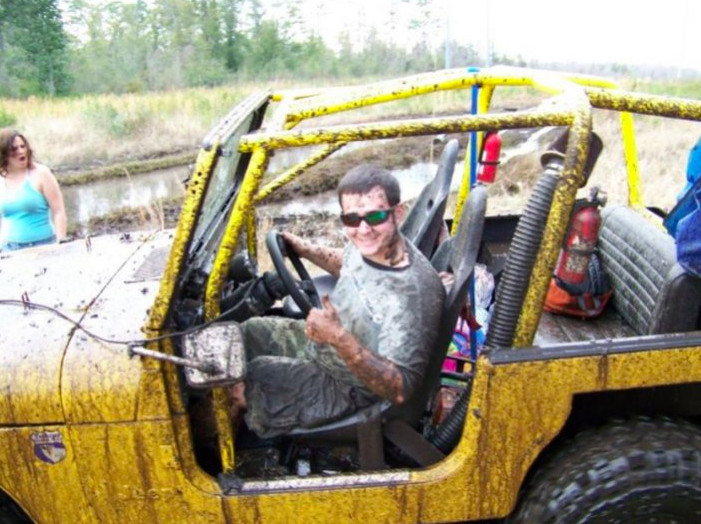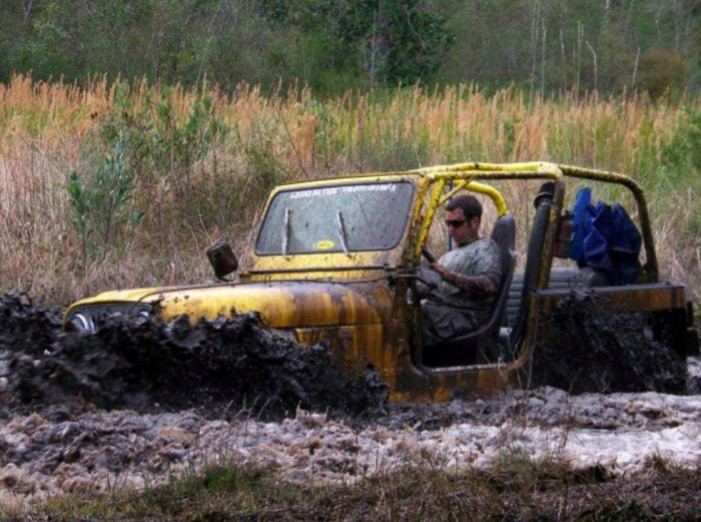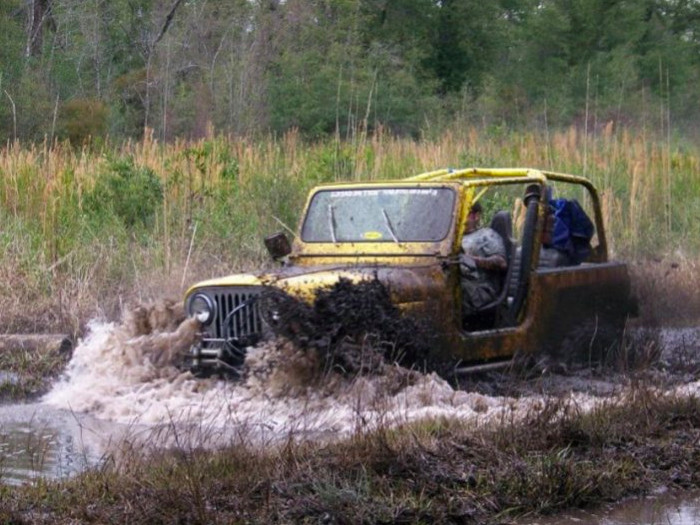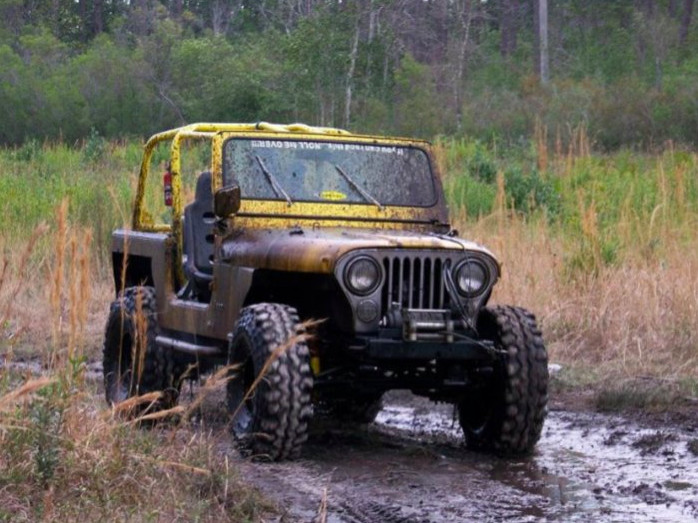 This is the Dana 30 ring after Cryo (looks the same to me) the pinion and diff bearings where treated as well. I'll be selling these on about 6 months to a year along with my Dana 30 Detroit and inner Yukon cromo shafts.