Builds
The "Get Me By" MJ Truggy by cgmrdc
By diyauto
You must be logged in to rate content!
5 minute(s) of a 99 minute read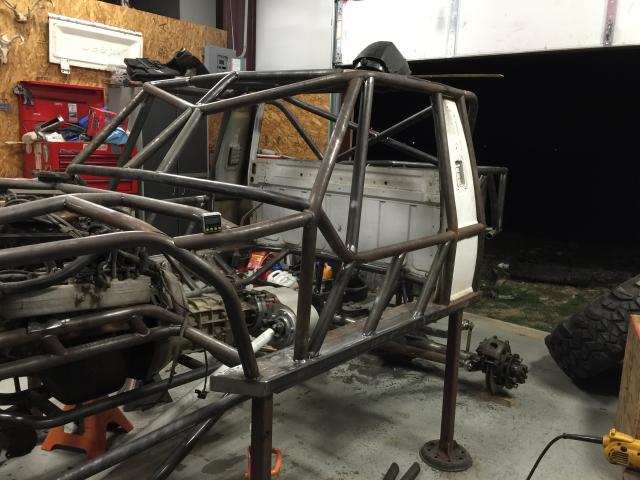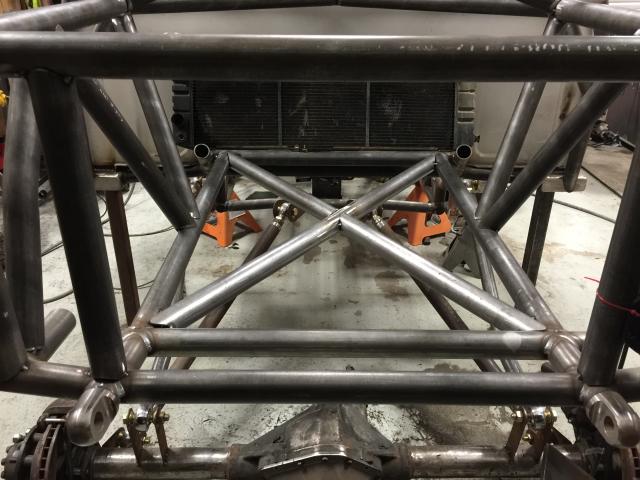 No I want to keep the tube work visible so I'll build filler panels in between the tubes. I'll use a section of an XJ hood and a Cj tailgate but the rest will just be aluminum. Already sold off the rest off the MJ sheetmetal, bed and tailgate so don't see the reason to cut up another on and hide all the tube work.
1-30-2015
Yeah the title is a bit outdated. That was the original intent but it's grown to much, much more. However, it is a big experiment, I've taken aspects from traditional crawling, the go-fast buggies and even a little rock bouncing and meshed it into one rig to try and figure out what I enjoy most. It's all going to be a big jump from my old tj and really don't know exactly what I want to build next. So even tho I'm sure I'll run this for quite some time (unless someone throws a big number at me one day) it is def not intended to be my end all rig.

2-1-2015
For now I'm calling the main chassis done. There are a few tubes left but those all need to wait till the suspension is finished. So I've moved my attention to the interior.

Started with general placement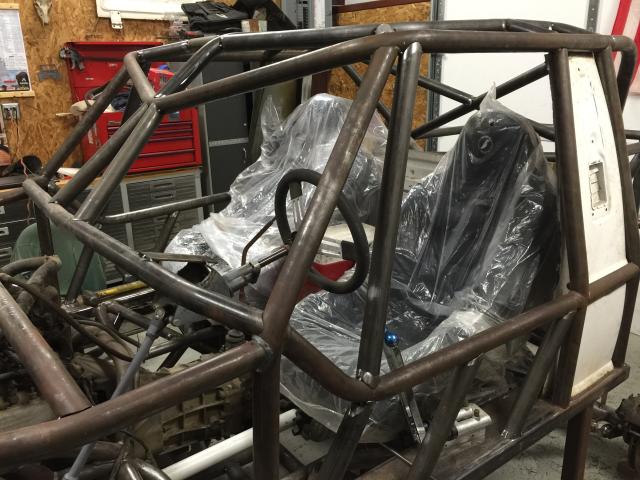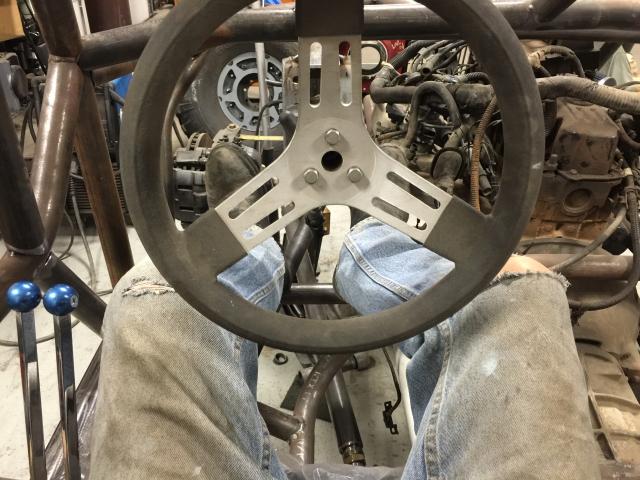 Wanted something I didn't have to remove any time I needed to work on the atlas or trans but would still support the floor and seats.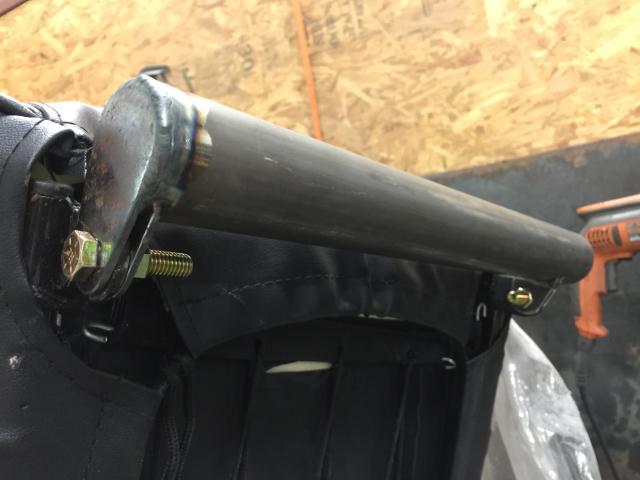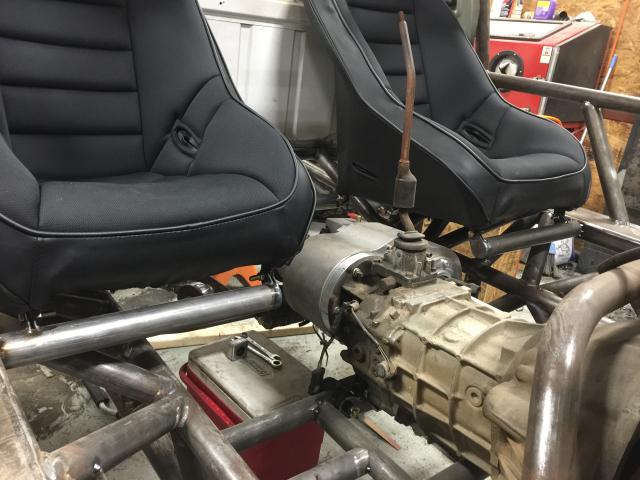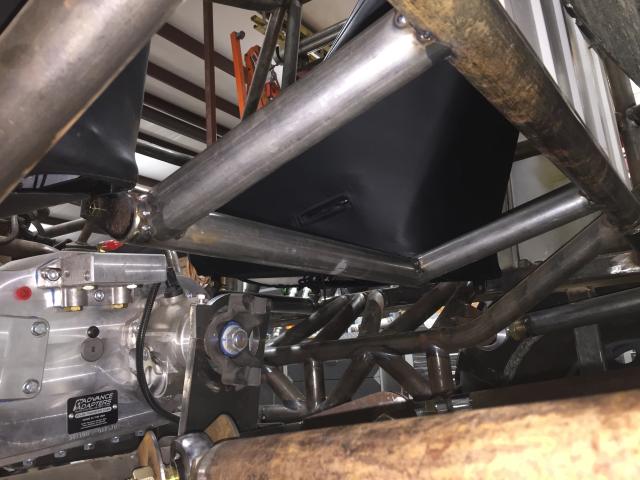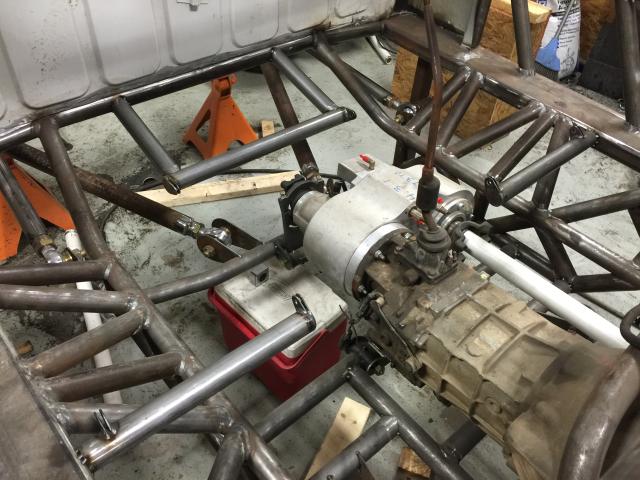 Still need to run a support down to the belly pan but even now the seat mounts feel super rigid. Next is dash.
4-7-2015
Been a minute since the last update. The ol not having all your parts on hand when you build bug is coming in full force here now that I'm getting down to the final details. Seems like no matter how much planning and fore thought I tried to put it things are getting harder and harder to find places for. Finally got ordered and received my fuel cell from Liquid Iron Industies. Went with Jaz 22 gal fuel cell with 4 walbro pick ups, ATL foam and all the pumps, filters, valves and fitting to build an ultra4 legal fuel system. Come to find out the cell is slightly bigger than what they advertise and it doesn't fit between my frame rails like my mock up did. Gonna raise it six inches and build a storage drawer that pulls out the back. My XJ radiator was cracked so I ordered a griffin aluminum radiator.

And the big change in plans, picked up an unused 505 performance turbo kit with water-methanol injection local from a friend of a friend. Deal was too good to pass up and I've been thinking about it for a while now any ways.

Had my buddies from back home, nick and Travis, come down for my birthday week and work on the rig. Didn't really get much work done other than trying to figure out where in the hell I'm gonna stash all this stuff! Got my 99+ intake manifold on and my new stainless header, relocated the alternator using a WJ alternator and bracket, made a template for relocating my PSC pump, mocked up the turbo and all my coolers, figured out a way to get my uppers more triangulated and another inch of up travel, and redid seat mounts to pass ultra4 tech. Added the last few structural tubes to the chassis and capped all the tubes. While it doesn't look like much I couldn't have made this much progress without them. Always nice to have another set of eyes on the subject. Pics are uploading now.