Builds
bbuschs' stealth Rubicon build by bbusch
By diyauto
You must be logged in to rate content!
6 minute(s) of a 78 minute read
bbuschs' stealth Rubicon build
Compliments of bbusch @ jeepforum.com
7-19-2010
*edited February 2013
Well I started this build ten years ago now (as of 2/8/03) and have plenty on the agenda for the next two years. I am going for a stock look only large with the upgrades to handle 37" tiresunder somewhat extreme conditions (for a trail rig anyway). I am focused on keeping this a daily driver (even tho it's not) as well as trail and Tahoe winter worthy. I enjoy a comfy nice interior with lots of luxury and a great sound system. At the moment I am preparing her for a complete break down so she can get a new paint job frame up. Dark Graphite Slate Metallic paint w/flat black accents is in consideration vs. Tuxedo Black w/billet accents to match my truck.. in the mean time all the details are being gathered in prepairation. Currently on the hunt for an AEV non highline Heat Reduction Hood and I am gathering the parts to do a 5.5" Nth Degree/Genright stretch. Once the stretch is completed and all the parts are gathered for painting I will be replacing the front axle with a Pro Rock 44 and four linking the rear PR Dynatrac 60 keeping the width stock (roughly 60.5"). Eventually I will be going with a V8 (probably settle on a 6.1 Hemi but want a 350) and tranny/Atlas tcase combo that will fit (with a flat TT) while being capable of handling all that power. I have seen plenty of clean well funded projects (some of which get lots of attention on the Forums) but I have yet to see one as well thought out and clean on the interior as this rig given this style build. An AEV Heat Reduction Hood may be in the future before I paint her but no flat fenders going on in this build, it's just not my style. Hope you enjoy my TJR build and that it may help some with thoughts/direction for theirs.
03 Rubicon been building her for over ten years now, couple of posers heading to and from Rubicon Springs.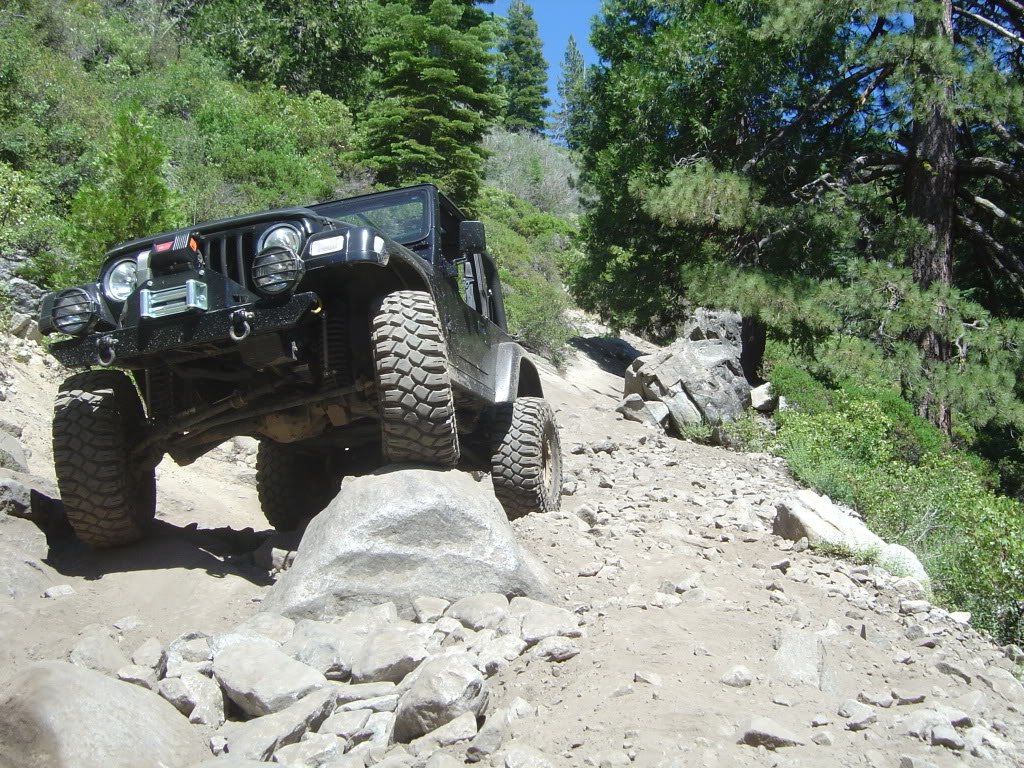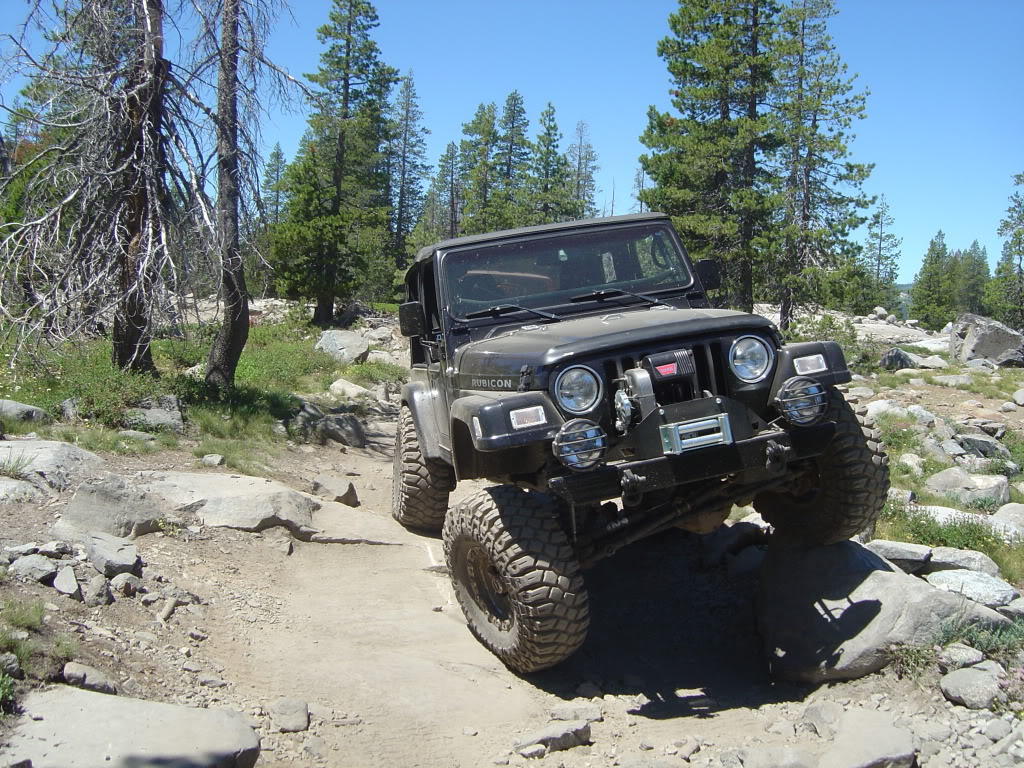 Poser in front of Lake Tahoe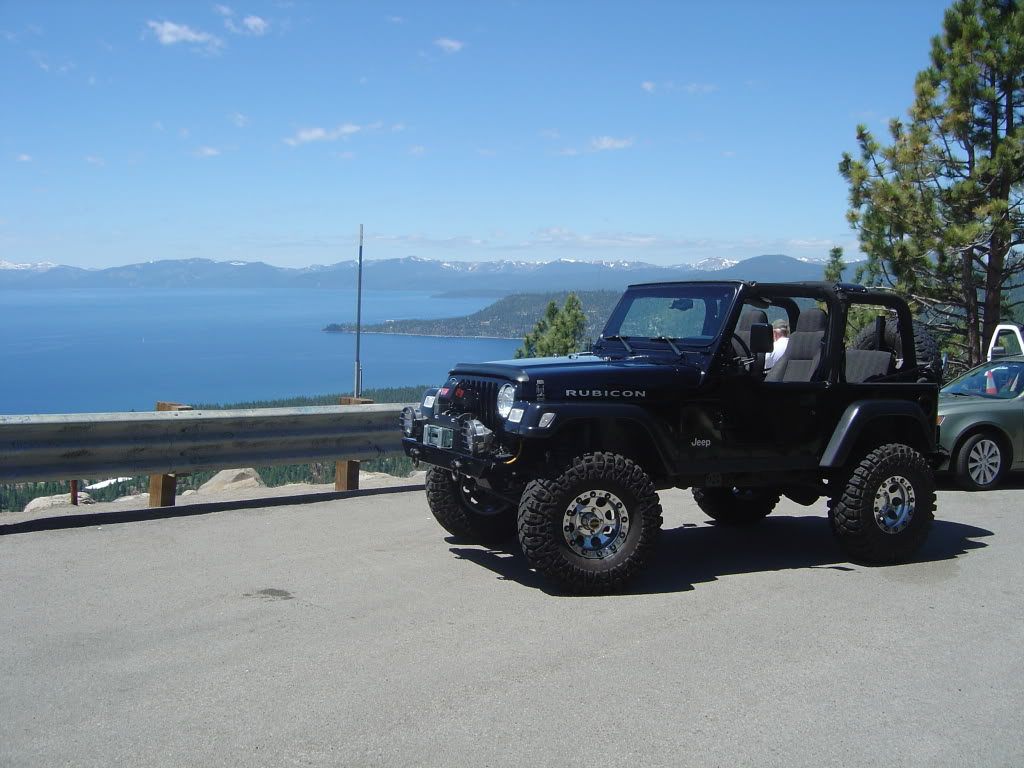 Some of my upgrades and accessories listed below
HID lighting (no longer, switched to phase 7 LED's posted later in this thread)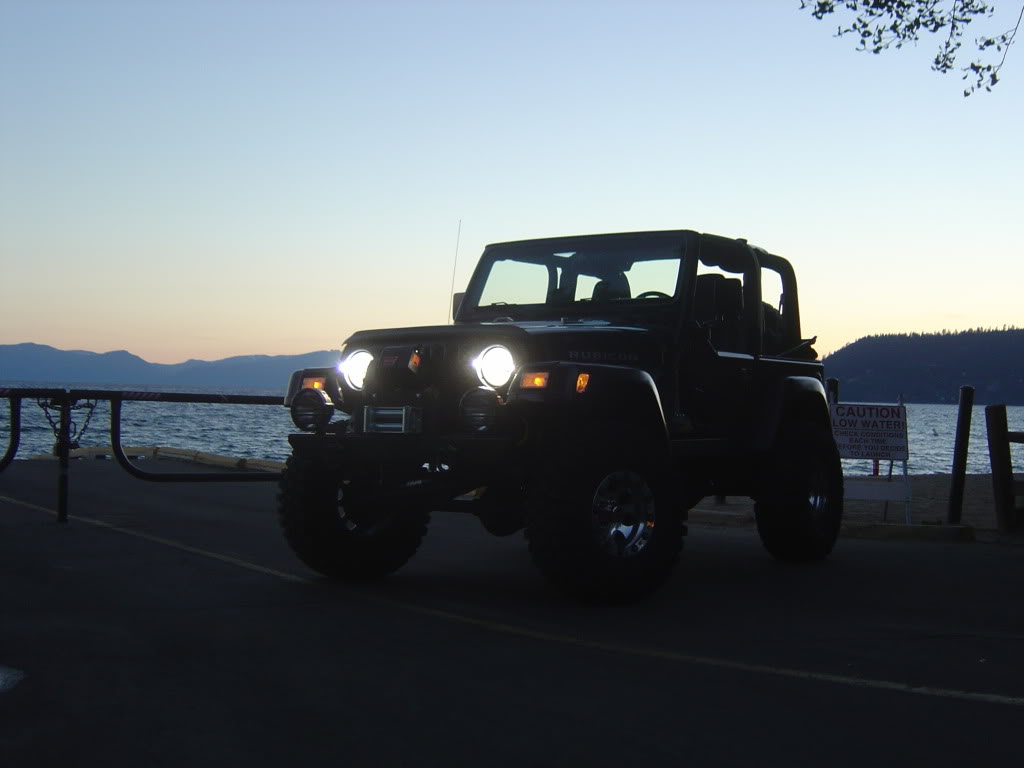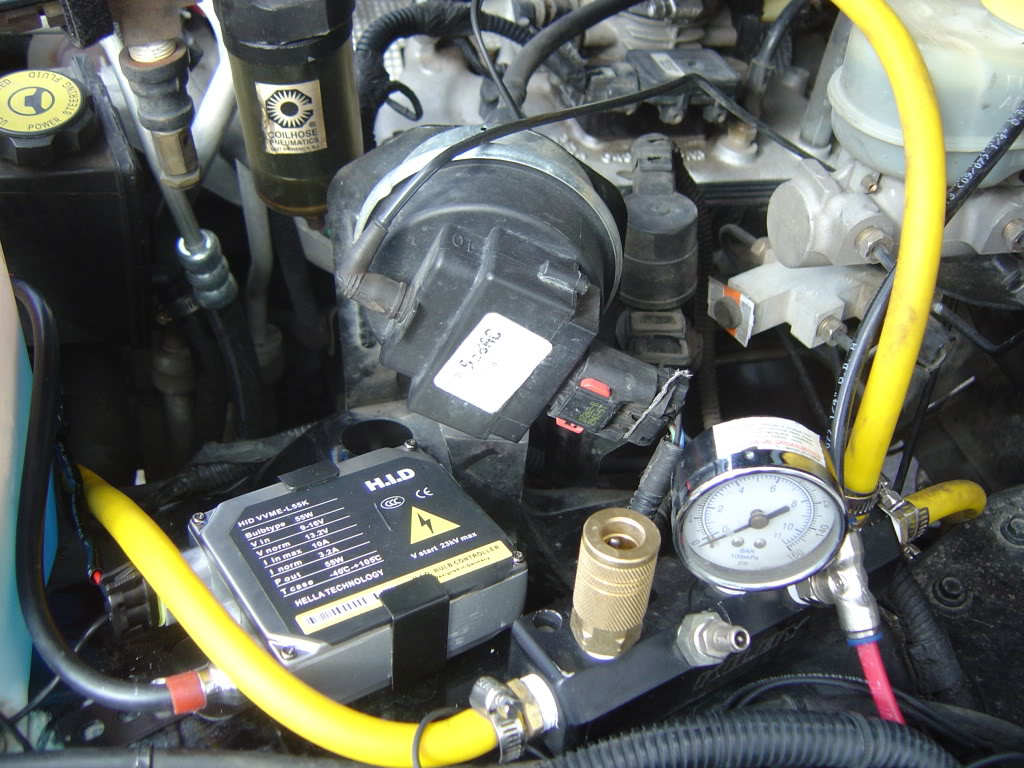 Custom built flat Nth Degree Tummy Tuck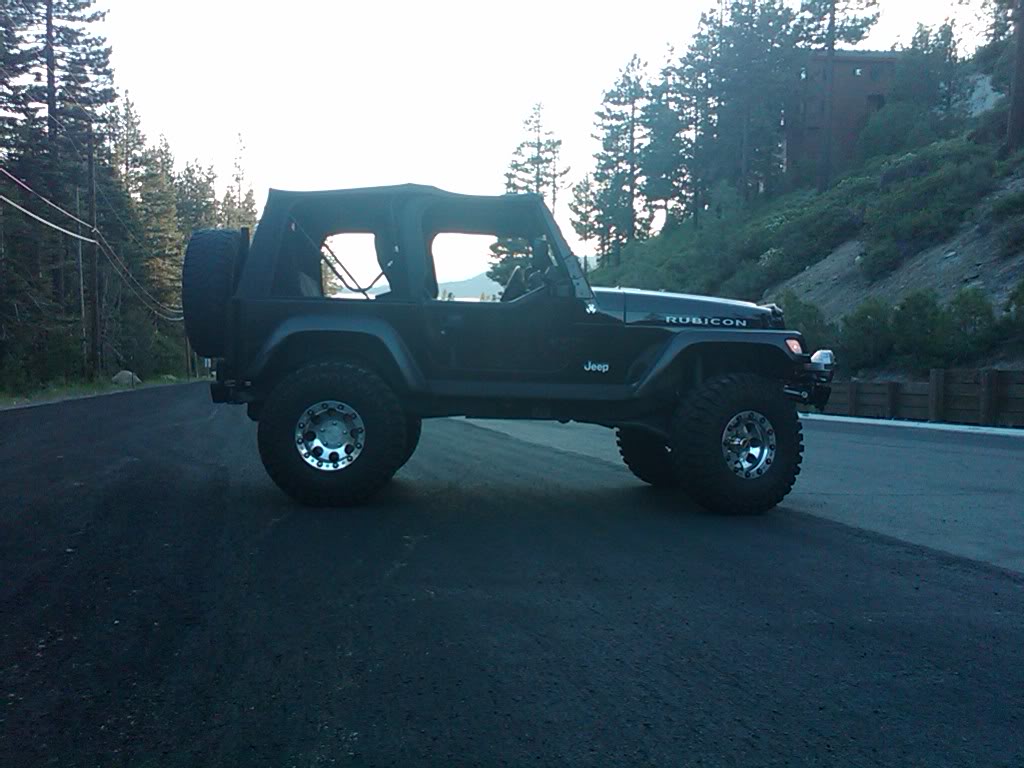 continued...
Alpine stereo along with plug-ins below and air guage w/switchs for OBA and Swayloc activation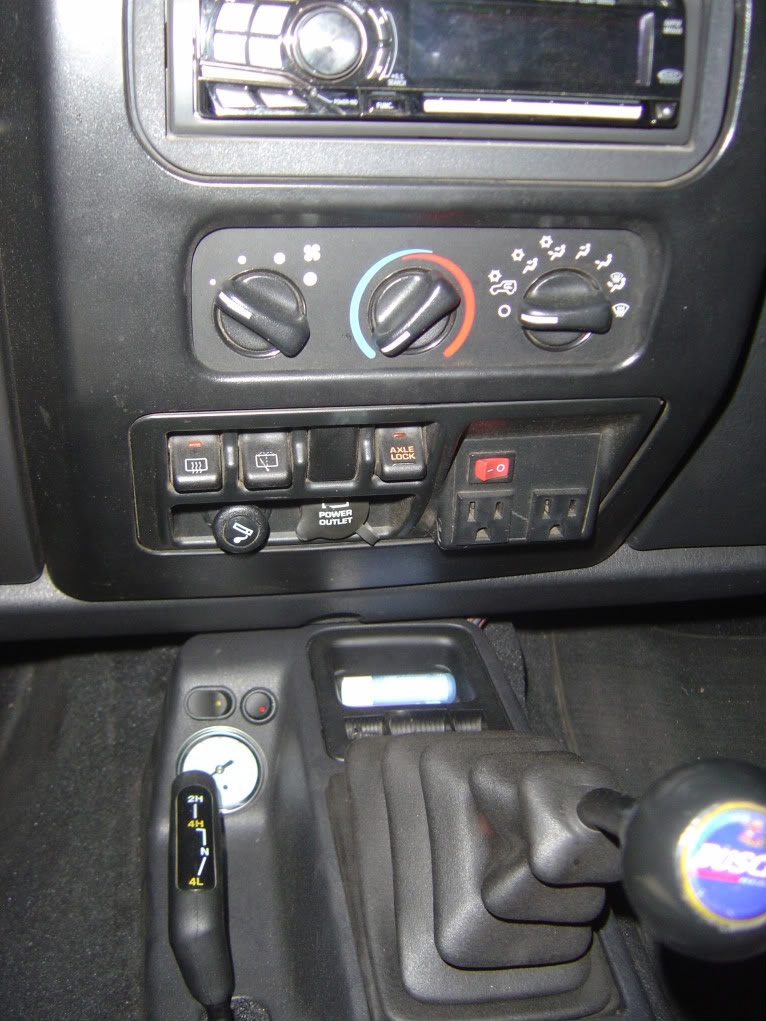 Alpine PDX 5 Amp puts out 75w x4 RMS plus an additional 300w RMS mono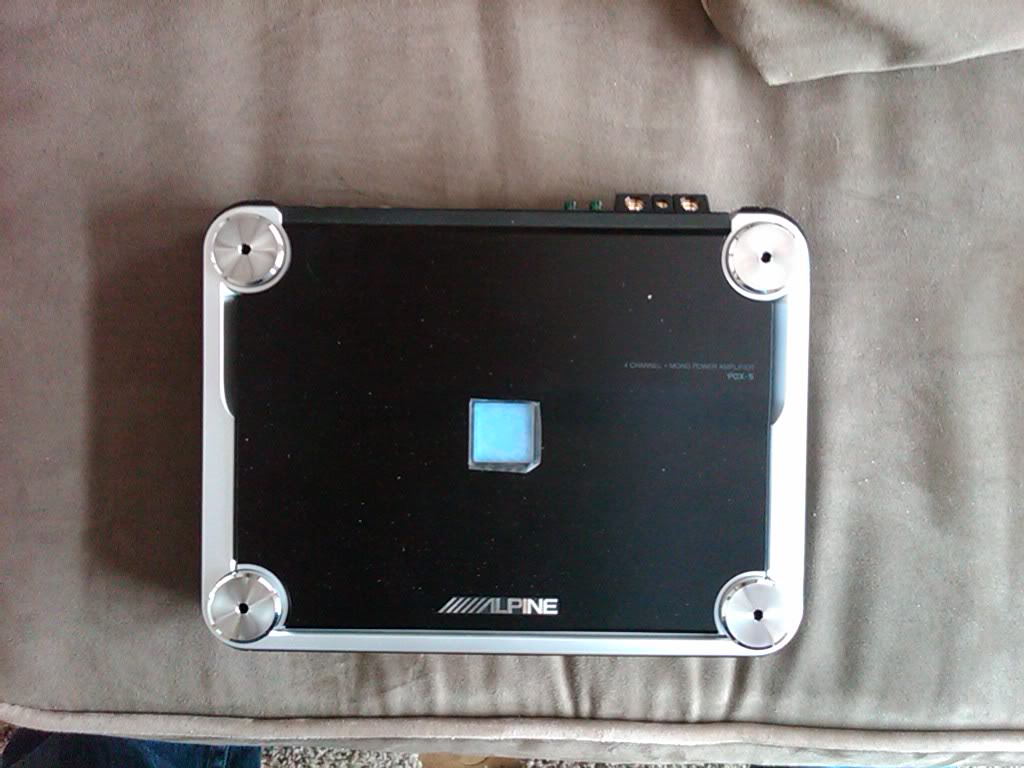 Sierra Mountain Enterprises Jeepods house 6.5" Focal Polyglass speakers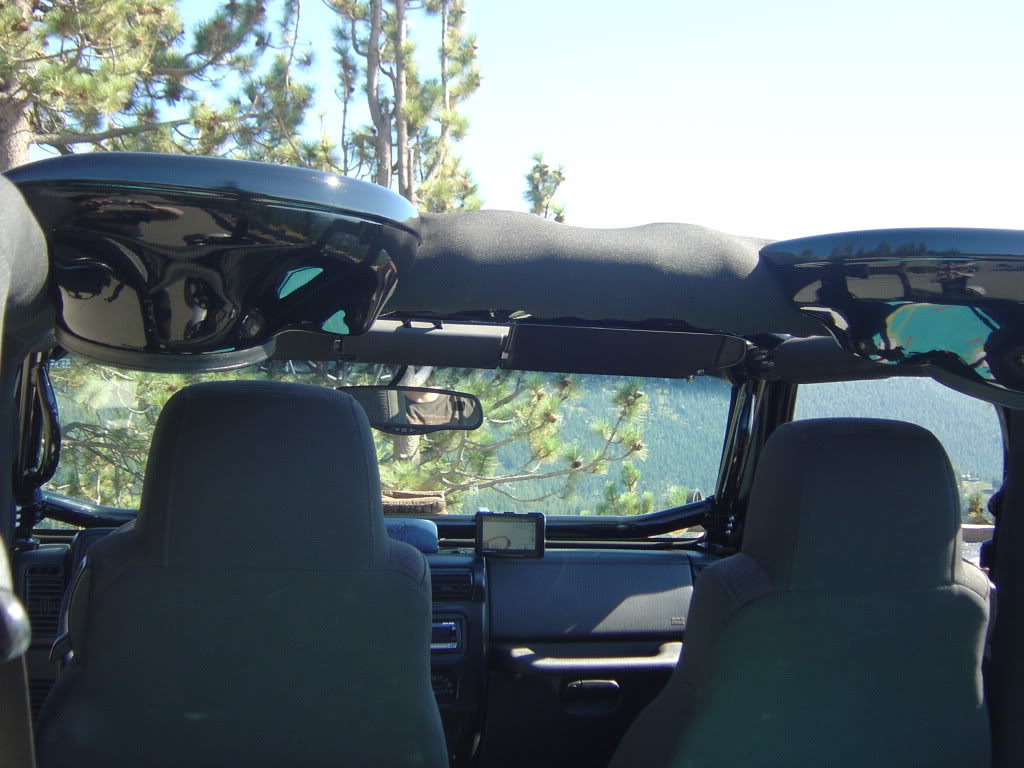 LED lights in em too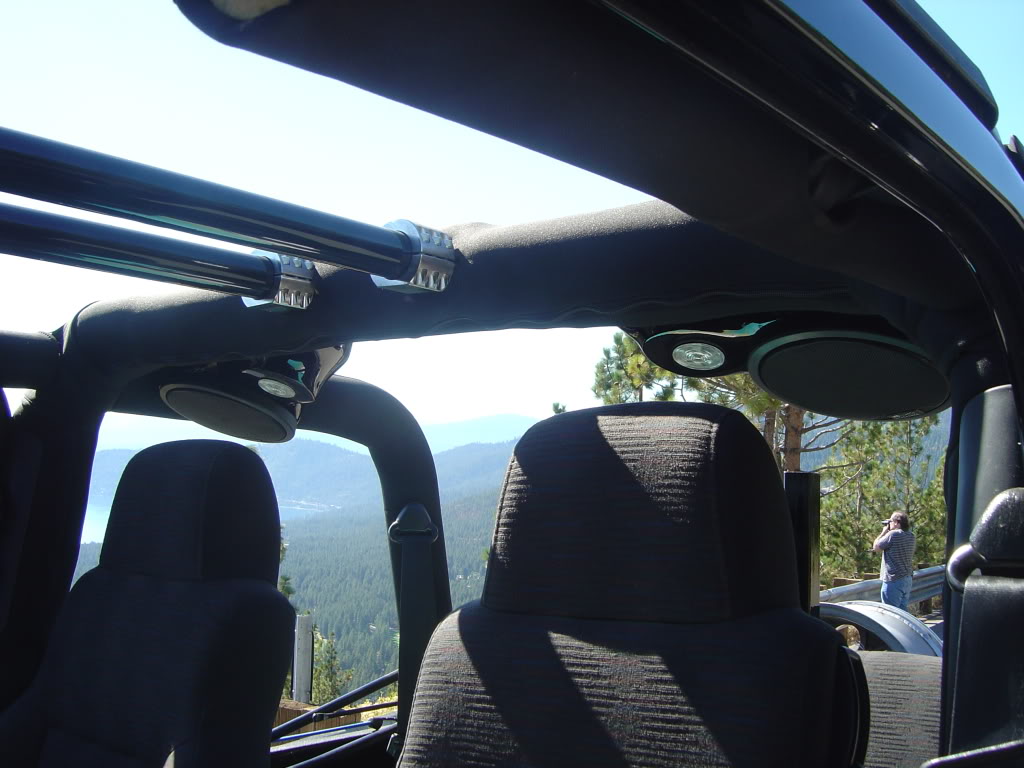 Rock Hard cage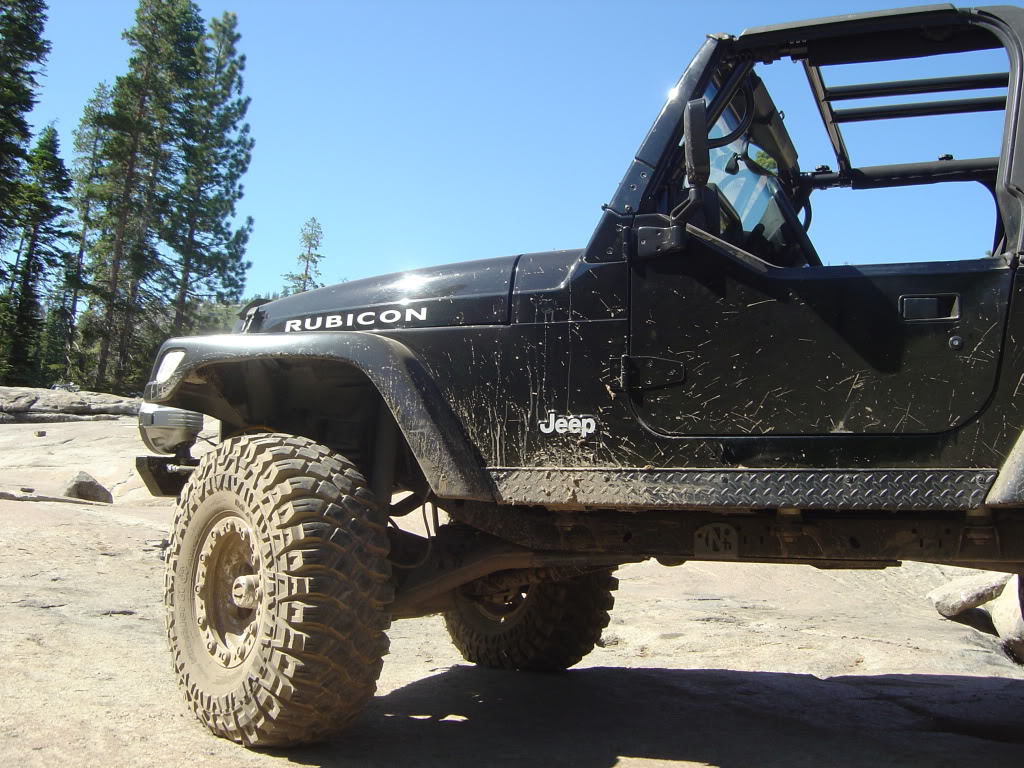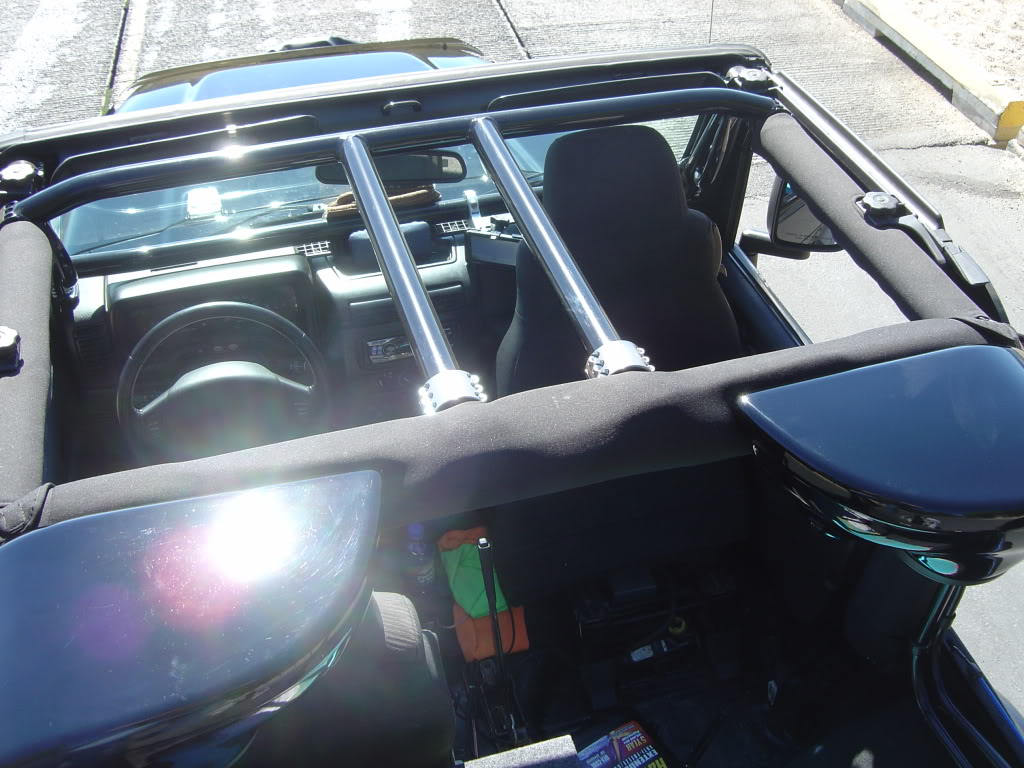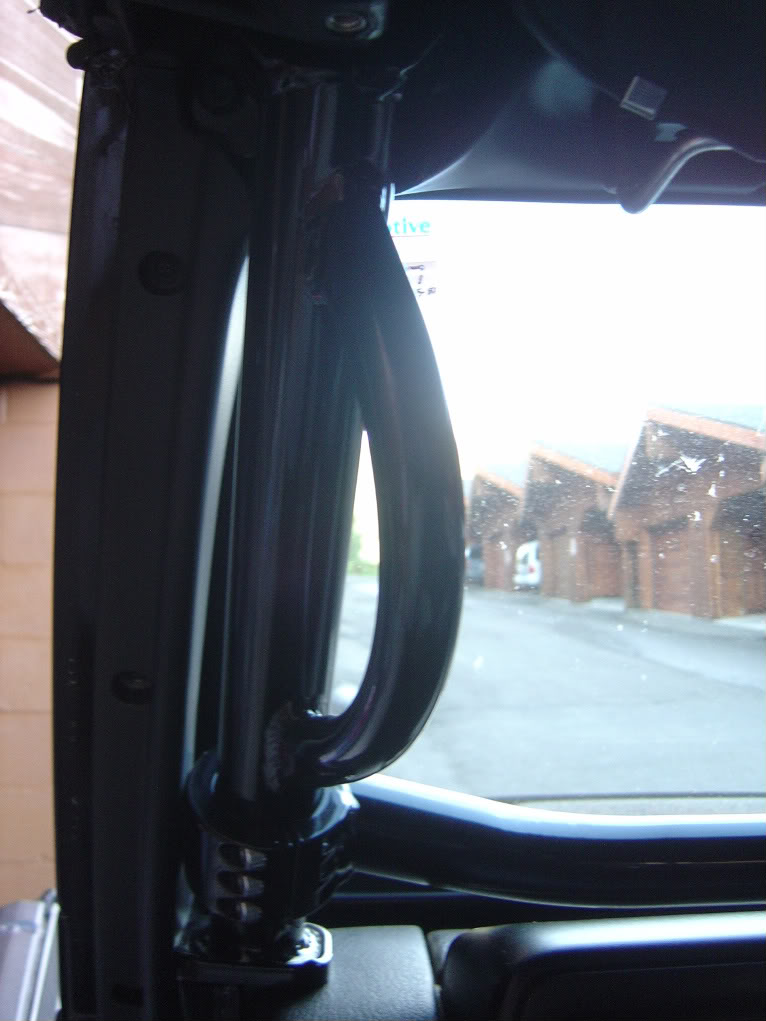 Both front and rear bumpers are the air reserve for the OBA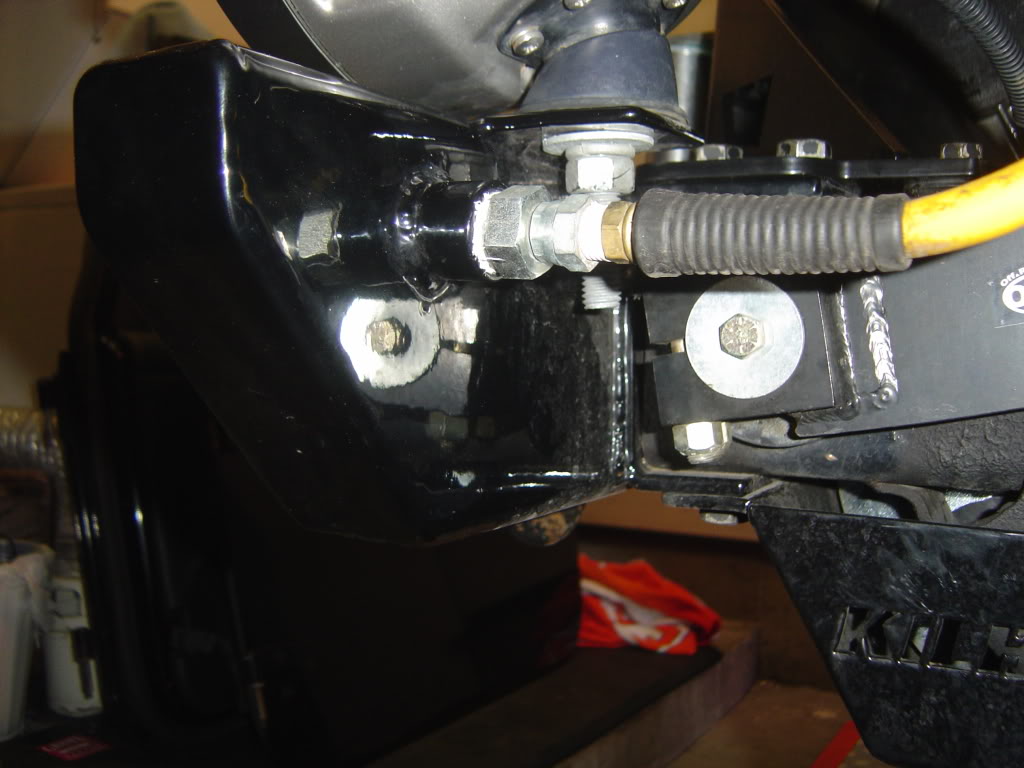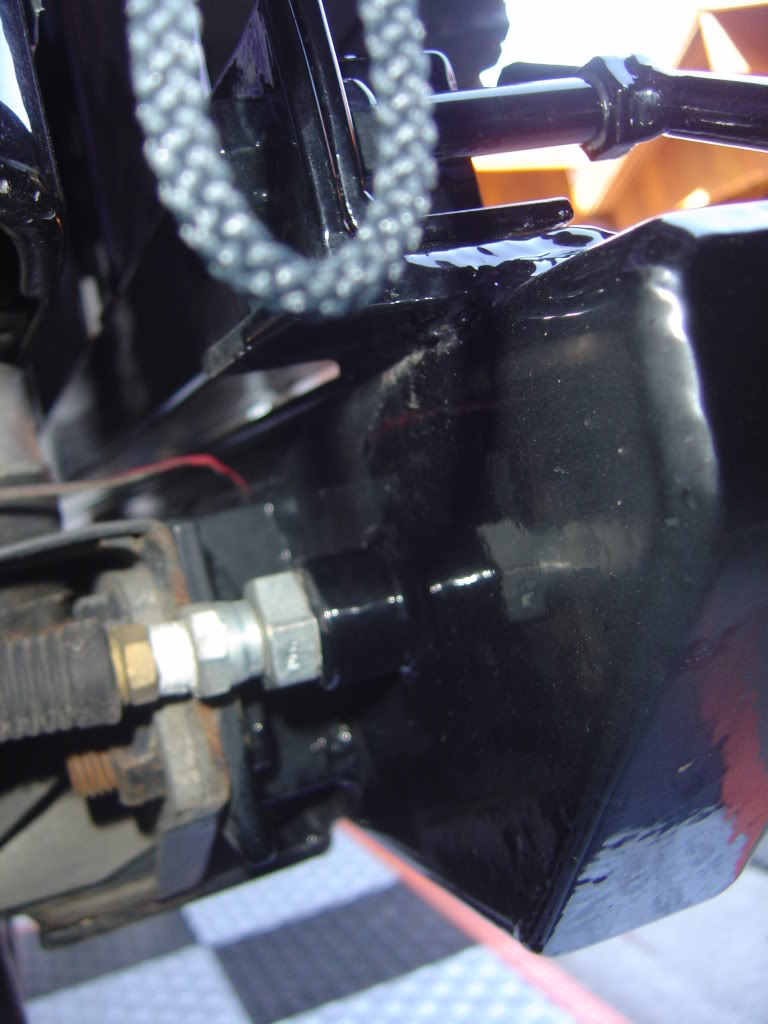 Prestige Billet hood hinges, antenne housing, hood footman loop and bumpers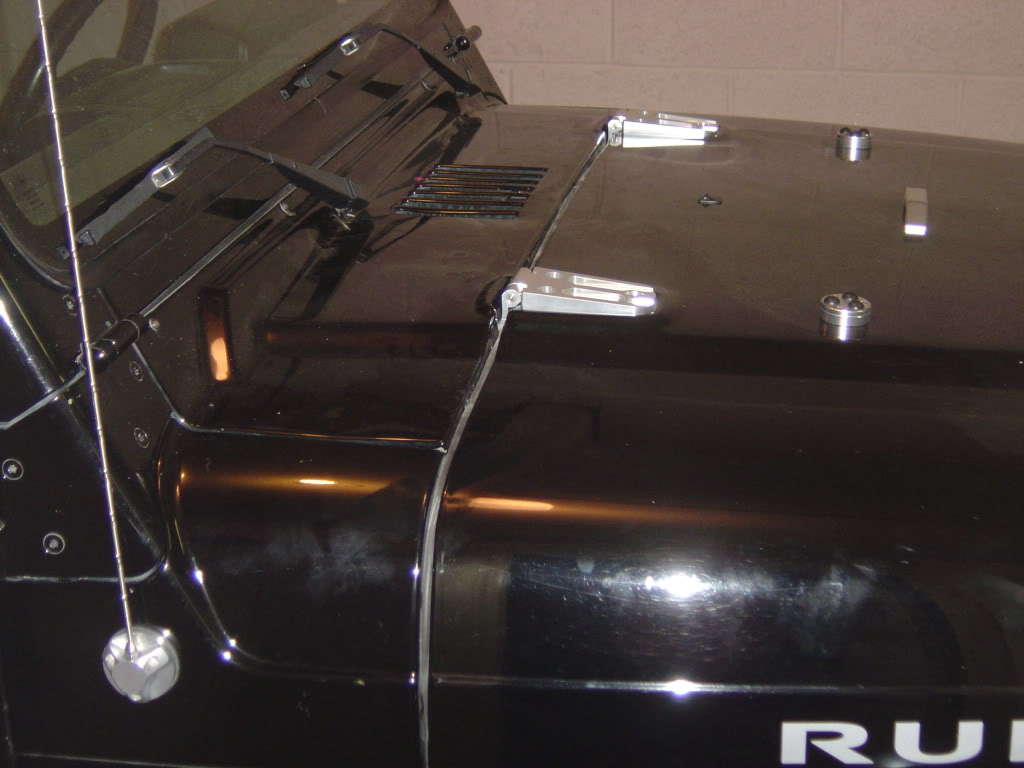 Prestige Billet tailgate hinges and rear LEDs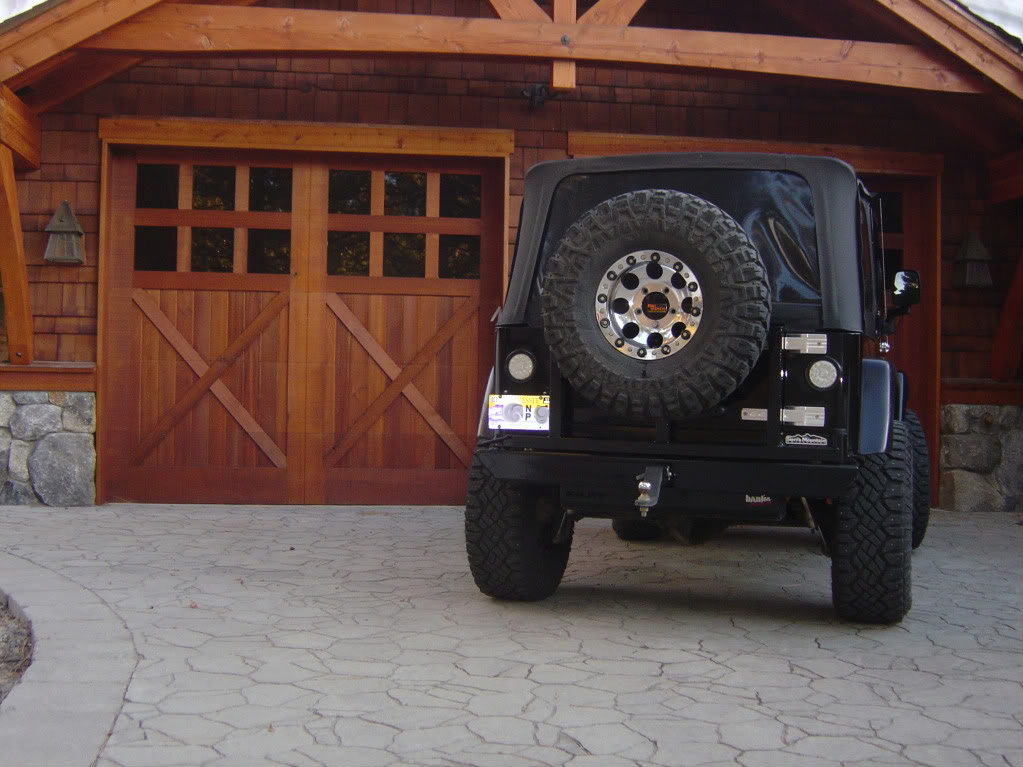 Under the belly it's equivalent to running 40" tires, been running the Nth LA 4.5" lift for over six years now.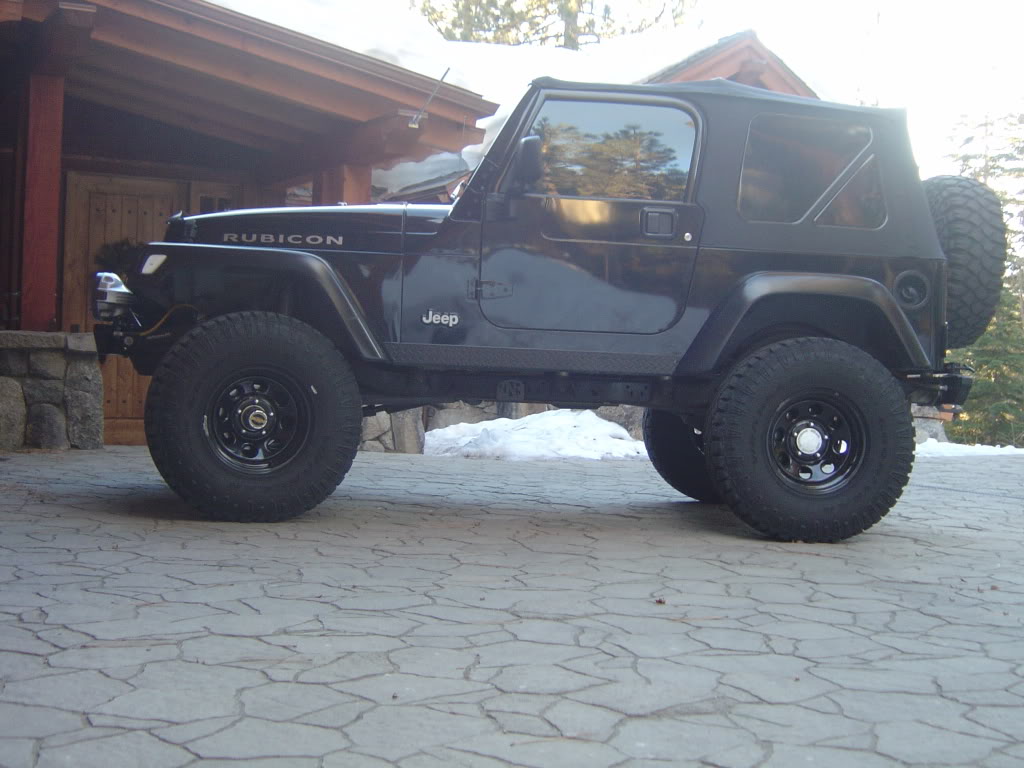 Snow Duties!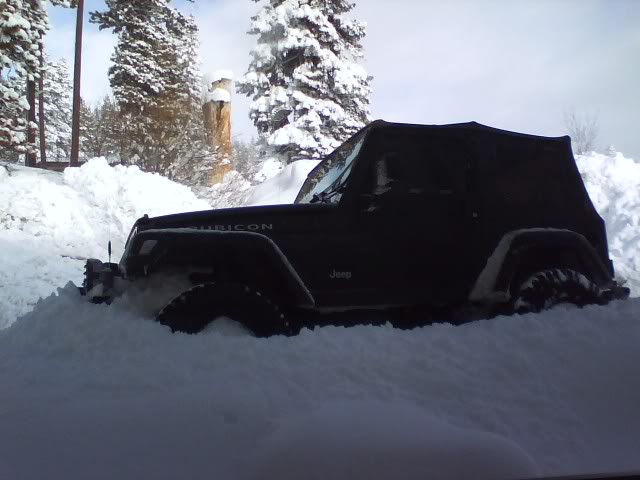 Warn 8274-50 winch and SDB 210 lights
*Observation Point on the Rubicon Trail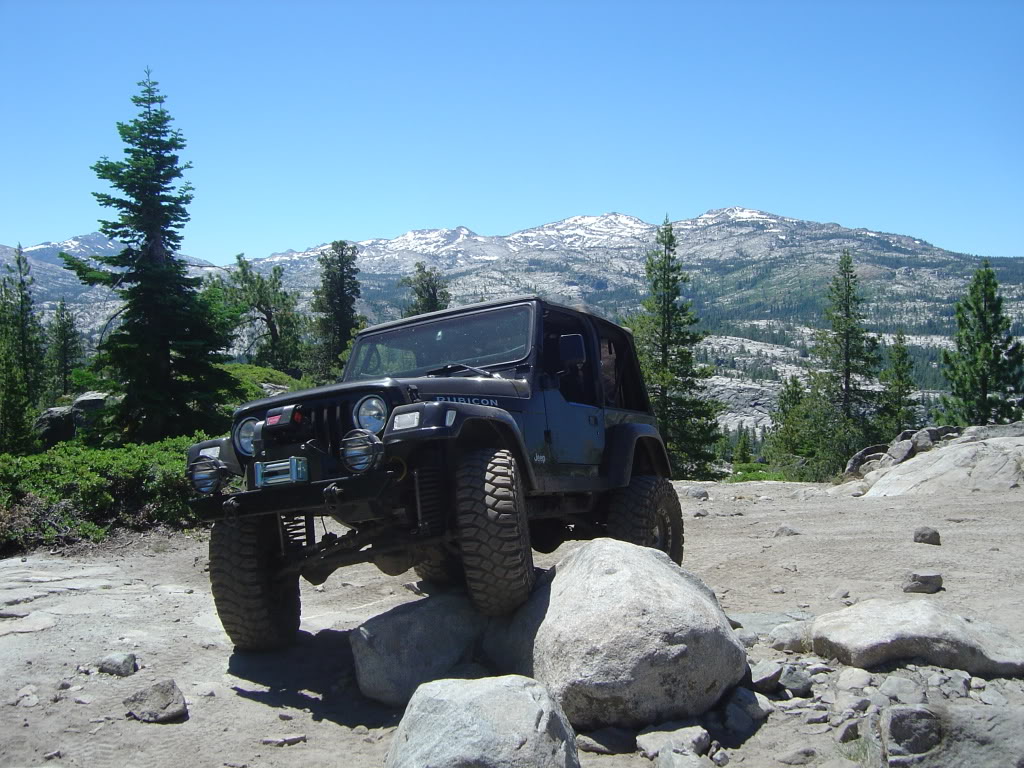 Rear flex shot, Bilstein 7100 reservoir shocks and half doors off my 97 TJ.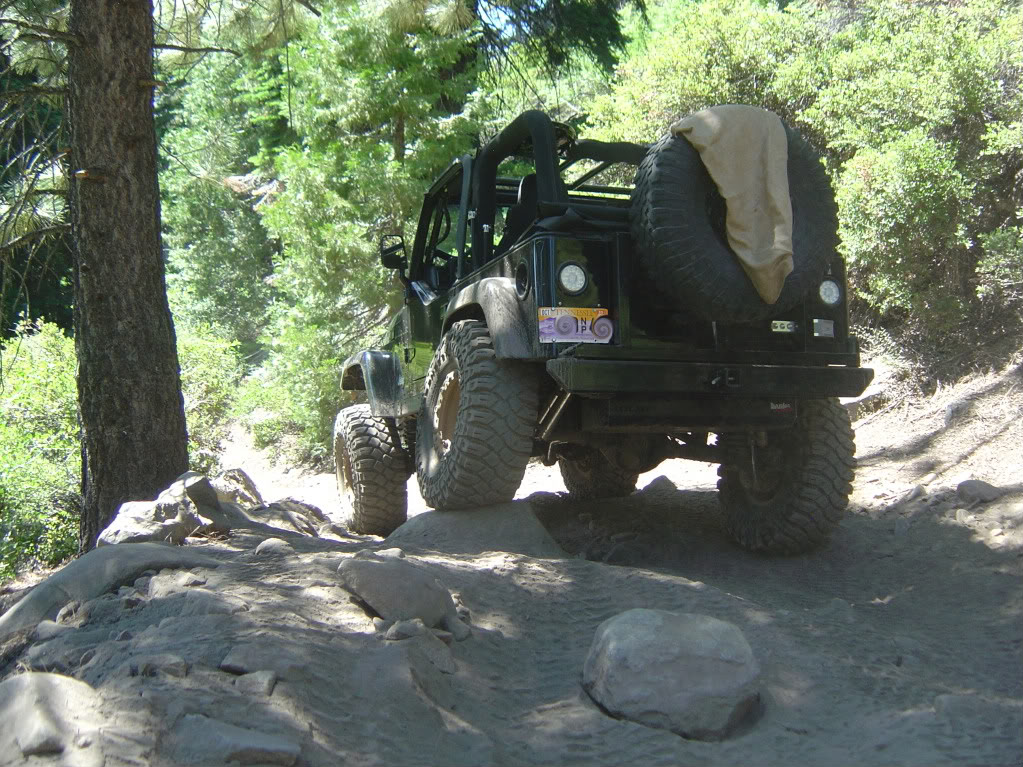 Time to head home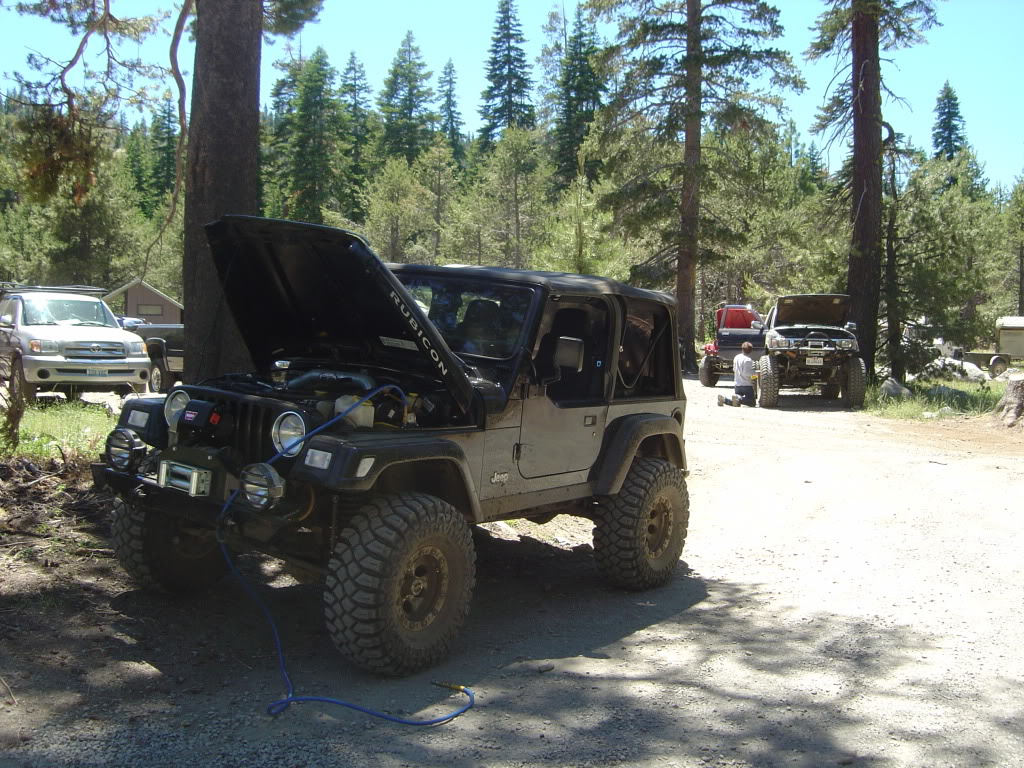 *Everything under the rig is well protected.. under carriage protection was the first of many upgrades I directed funds. When I started the build spring of 2003 I had the idea of it being tucked up as much as possible, the one inch Tera alum. bl and JKS one inch mml helped me accomplish much needed clearance since my plans were to stay stealth and only run 35 inch tires. With the internal lift I was able to run a TT that is completely flat (slight sump for the t case angle) as well as a Kilby gas skid. Other skids include a Kilby steering box skid, JKS front LCA mini skids, Nth oil pan skid, Nth rear Slider, Crawltec front diff cover and custom bumpers I built.