Builds
GS400 2JZGTE Build in the Mitten State by solaradude
By diyauto
You must be logged in to rate content!
7 minute(s) of a 99 minute read
GS400 2JZGTE Build in the Mitten State
Compliments of solaradude @ www.clublexus.com
3-11-2014
Hey guys- I've been around on the forums for a while now, but have never actually been too involved as I've never owned a Lexus before- that is, until now. My name is Damon and I'm from Michigan. I'm known on most forums as CamryOnBronze, but that username was too long here. :lol:
Before I get into my GS project, here are a couple of my past builds:
'94 Toyota Camry- basic bolt ons like springs, wheels, front lip, carbon hood and trunk, exhaust, etc. This was my first car in high school about ten years ago: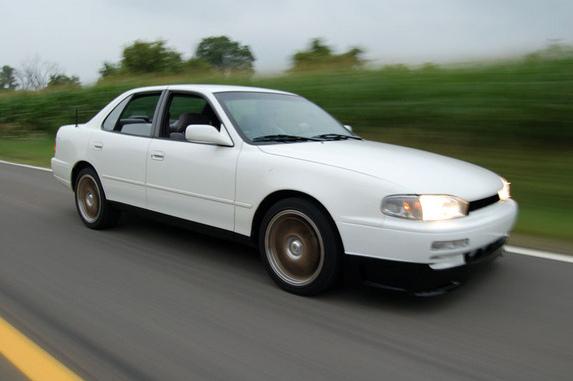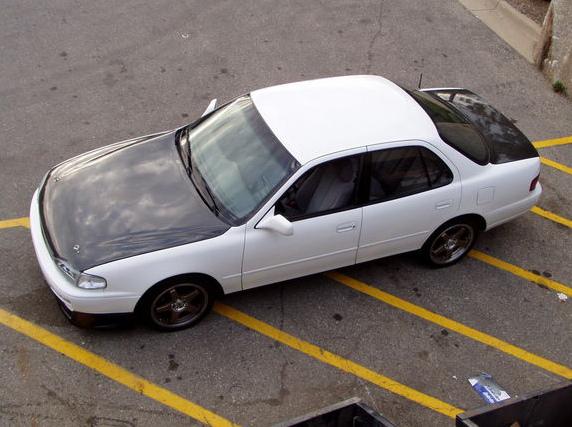 '99 Toyota Solara V6 5 speed- TRD supercharger with full JPP exhaust, Kaminari lip kit, coilovers, Gram Lights, black interior swap with Sparco seats, Rotora BBK, Defi gauges, etc. I love this car but sadly it was rear ended and rendered a total loss back in 2008.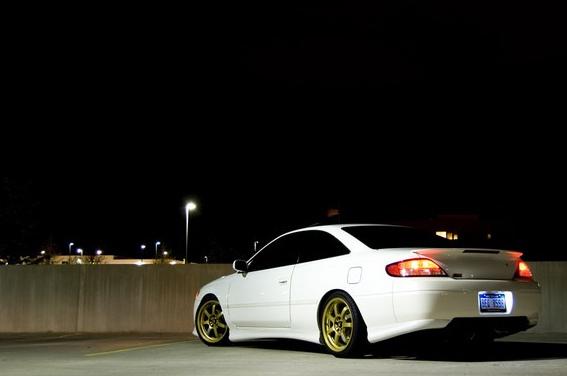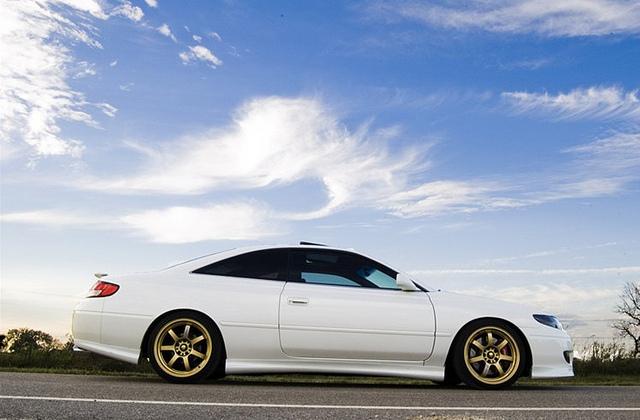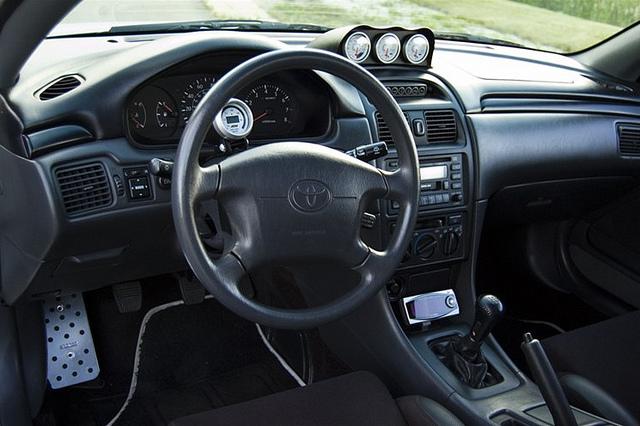 '93 S13 240SX: After the Solara was totaled, I built my S13 240SX. I was fortunate enough to have the car grace the cover of Modified Magazine back in 2010. This was my most involved project yet with a decently modified SR20 swap, shaved engine bay, and full kouki 180SX aero. I completed all of the work myself over a span of four years and was pretty proud to have learned so much over that time.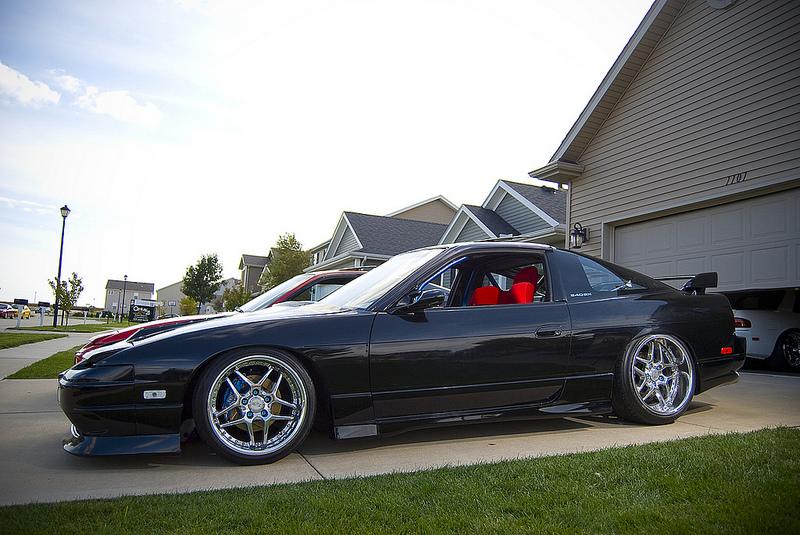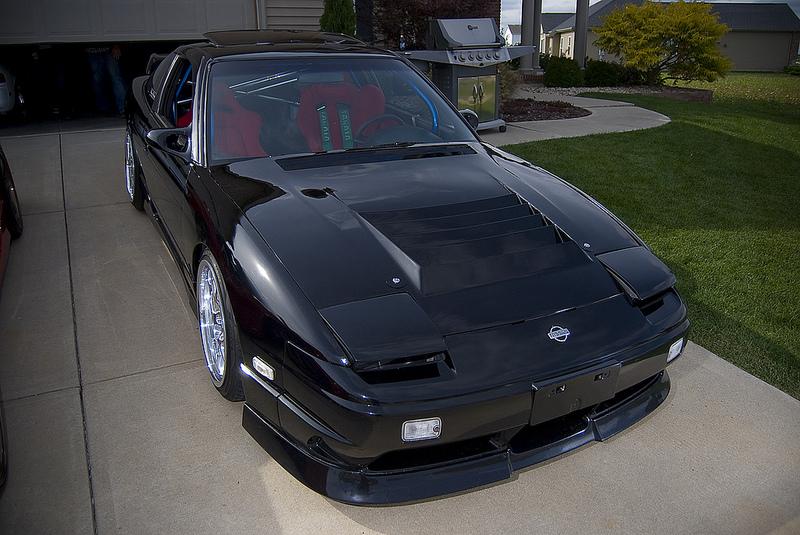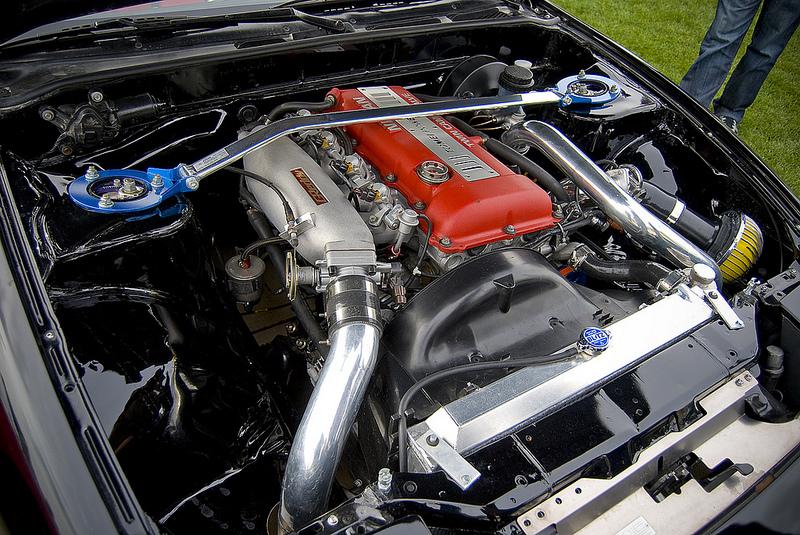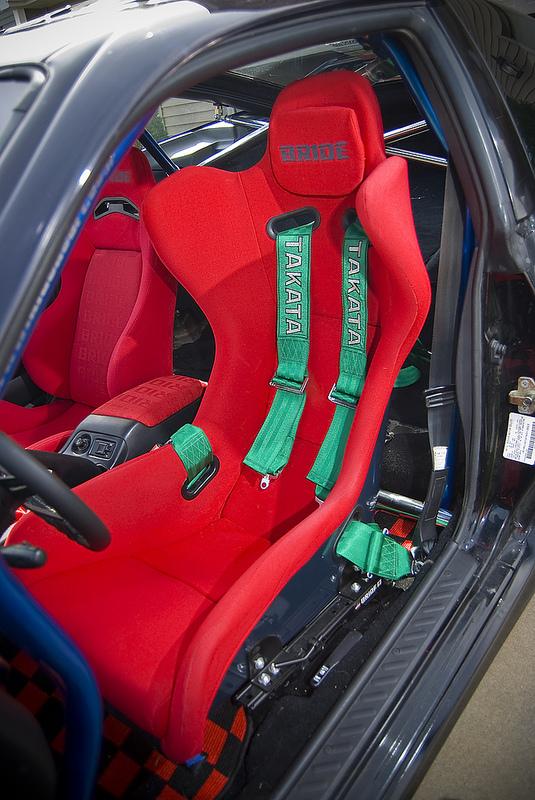 '03 Evo VIII: I decided to part out my S13 shortly after the birth of my first daughter. I wanted something I could take her and my wife to car meets in, so I picked up an Evo and did some work to that including ARC goodies, Tomei exhaust, and a host of genuine Voltex aero components partially funded by my time as a freelance writer for Modified Magazine (RIP):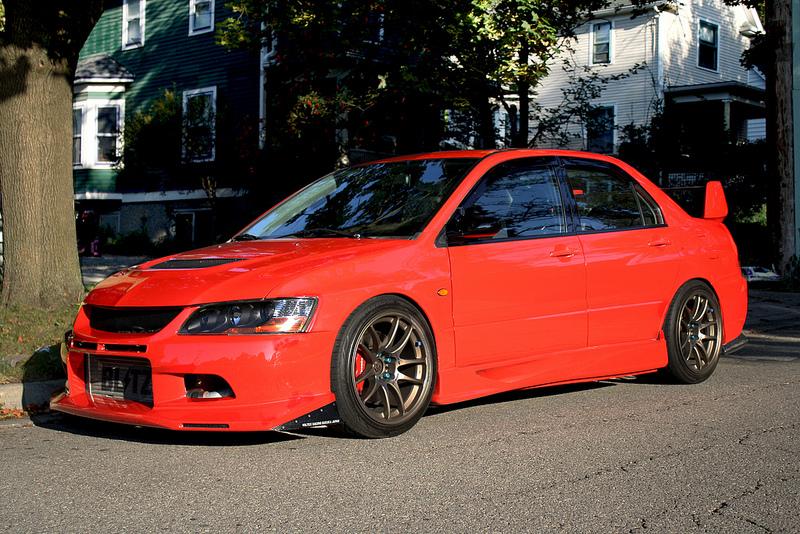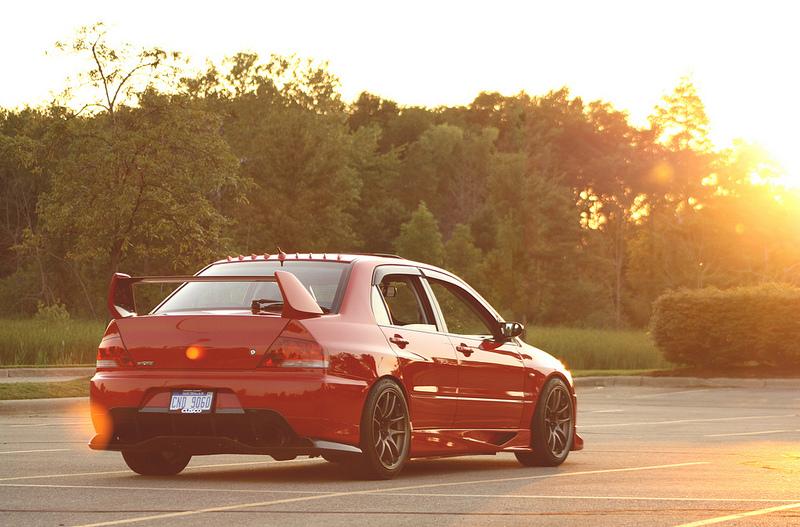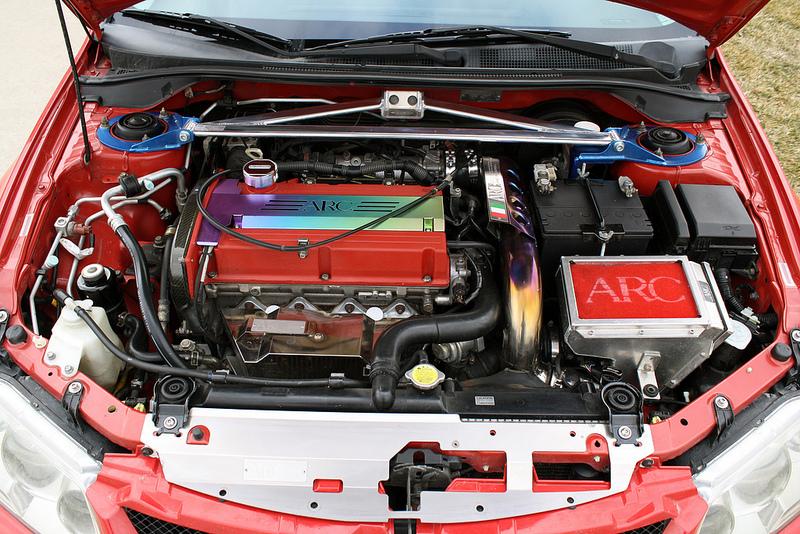 Even though I love my Evo to death, my wife and I are expecting our second little girl next month and I really want to buy her a nicer, newer vehicle for kid hauling duties. I decided to sell the goodies from the Evo and put it up for sale in order to buy her a new car. With some of the cash I had left over, I decided to take on a new project...
___________________________________________________________________________
Which finally brings us to the part you are most interested in- my GS build. I decided to pick up a 98 GS400 from a friend of mine. He bought the car at auction from Ohio in late 2012 with a blown engine. The car had dropped a couple valves, one of them contacting the piston. Not too surprising since the car had over 200k miles on it and was probably not well maintained.
Though it wasn't the color combo I was after, I was able to trade my wheels and tires from the Evo for the car, blown engine, and an MKIII Supra R154 transmission. The car itself is in decent shape. It definitely has its fair share of dings and the interior has seen better days. I hope to address that stuff all in due time.
Here's the car after I took delivery of it last Saturday: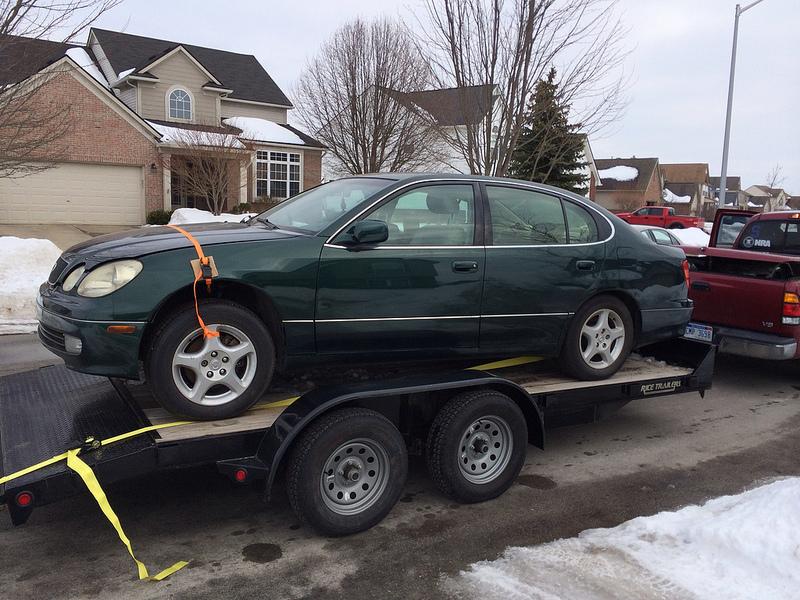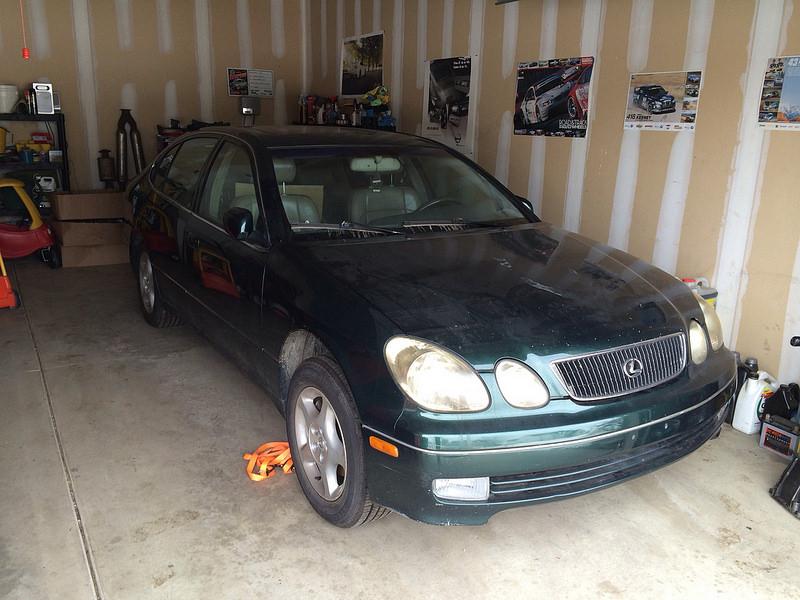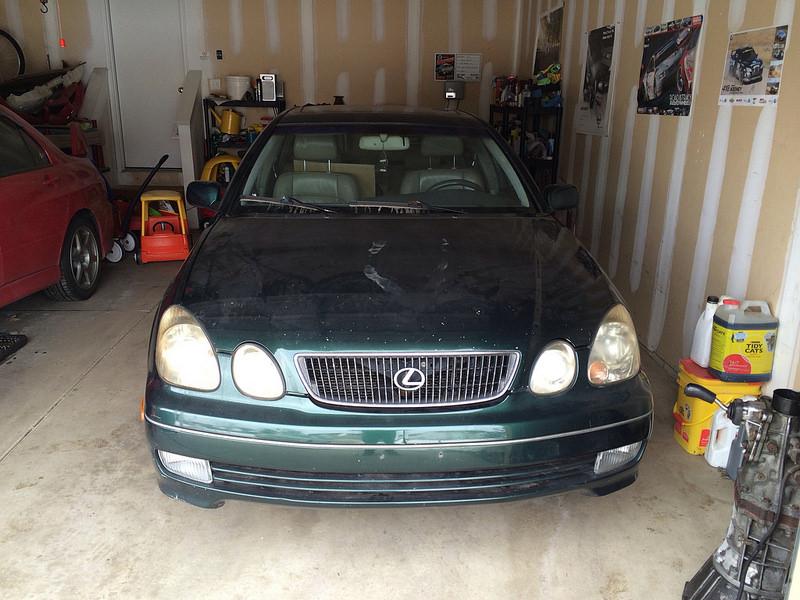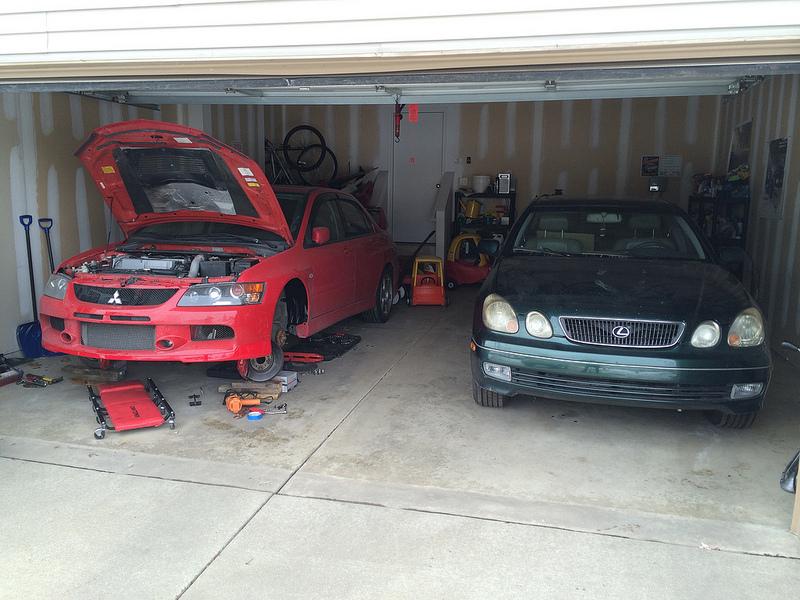 It's going to be a slow process simply because I don't have the free time I did before I had kids, but it should still be a fun build. I've placed an order for a few items needed for the swap including the engine, so I'll be updating this as items arrive.
It will primarily consist of parts collection for a while until I get everything I need, then I can really start to tear into the car. The plan is to run the Aristo 2JZGTE VVTi engine with the stock twins and ECU to start, along with the R154 swap and supporting modifications from Drift Motion. Once the car is running I plan to get into wheels, aero, suspension, and interior work.
Thanks for checking out the start of my build- hopefully I will be able to turn this into something awesome! I have already found tons of great information here. Seems like an awesome community!
Damon
Here are the goodies I have at the moment. Pleae excuse the iPhone photos- I'll use my DSLR as much as possible to document the build:
MKIII Supra R154 transmission. This will clearly need a lot of freshening up, but I plan to take care of all of that before it actually goes into the car. Lots of supporting drivetrain parts to order from Drift Motion to get this ready to rock.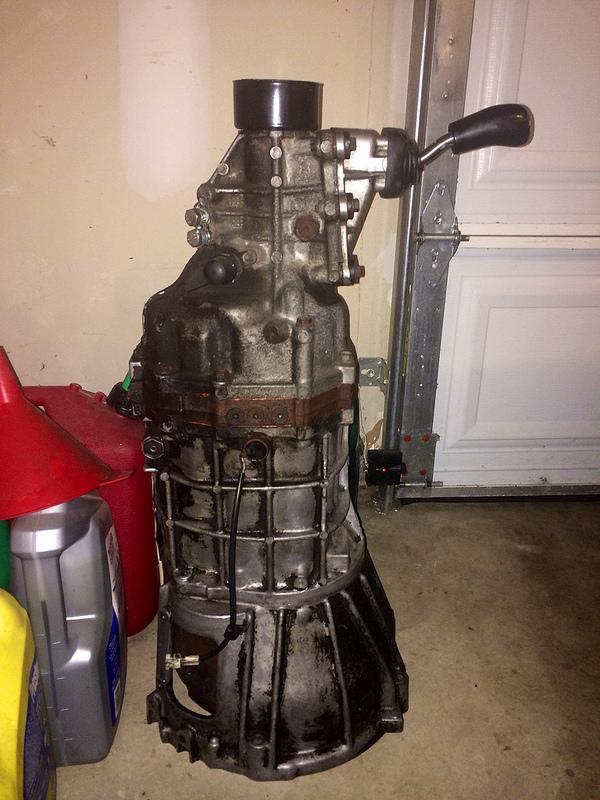 Exedy twin disc clutch for 1JZ. Got an awesome deal and I just couldn't pass it up. So the clutch/flywheel portion is out of the way: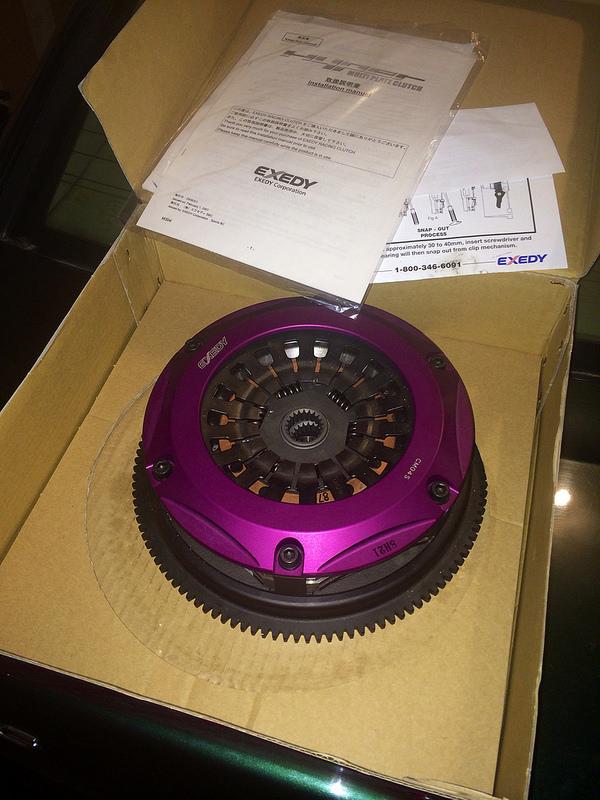 Aristo 2JZGTE swap with auto trans, ECU, and uncut harness: I ordered this earlier today from an importer in New York. When that arrives I can order some replacement items and spend some time freshening that up as well. It's going to take some time, but the extra work and cash should pay off when it all comes together.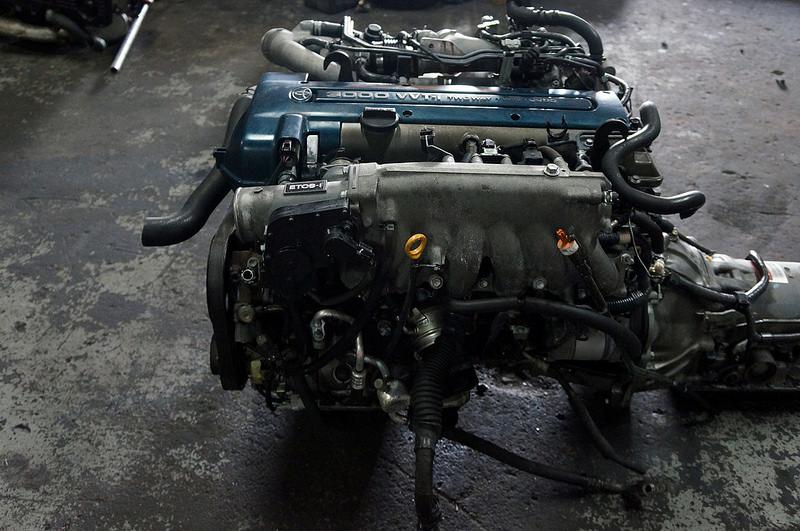 1JZ R154 Bellhousing: Ordered an OEM bellhousing to mate the transmission to the engine via eBay today as well, so that should be showing up next week too. Expensive day! lol