Builds
Is300 wide body build by s2kizzle86
By diyauto
You must be logged in to rate content!
12 minute(s) of a 13 minute read
Is300 widebody build
Compliments of s2kizzle86 @ clublexus.com
8-28-2012
My Name is Roy and i purchased my sport design is300 back in august 2010 follows I thought i would post my pics of the build on what i have done in the past year with my custom widebody....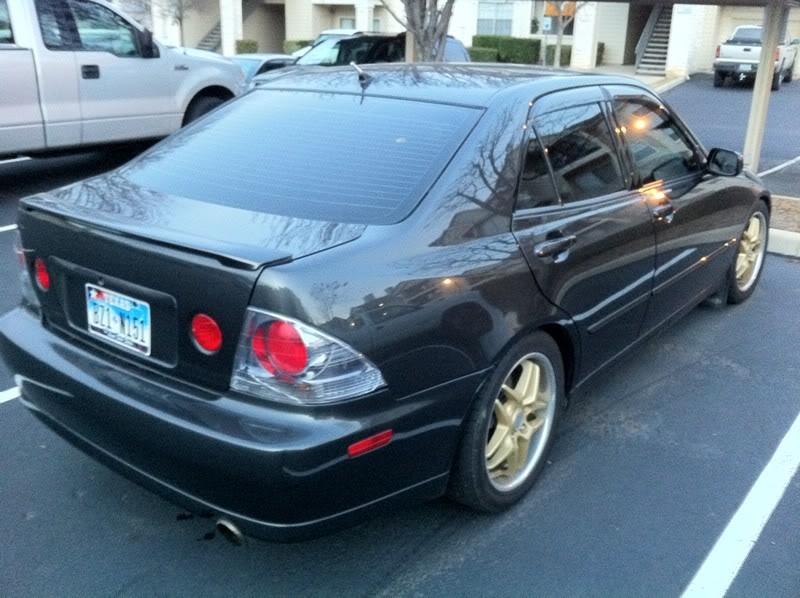 In purchasing the car i knew i wanted deep dish setup and wanted to set my is300 apart from most that i had seen at the time. After Looking on numerous Forums for some wheels i finally found some ssr viennas.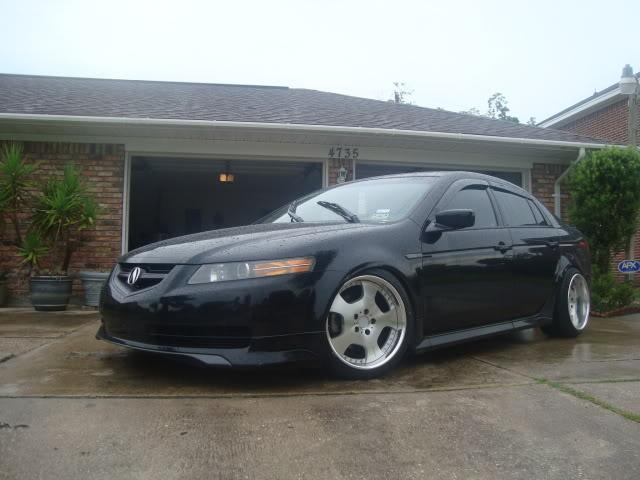 18x10 +32 in the front and 18x12+38 in the rear!!!
So i get the wheels in and am very excited to see how the fitment it going to be and work is necessary. I try fit the wheels but the coils and lower arm wont allow me to...
I order 20mm spacers for the front and 27mm for the rear. TRY the fitment again and yessss success!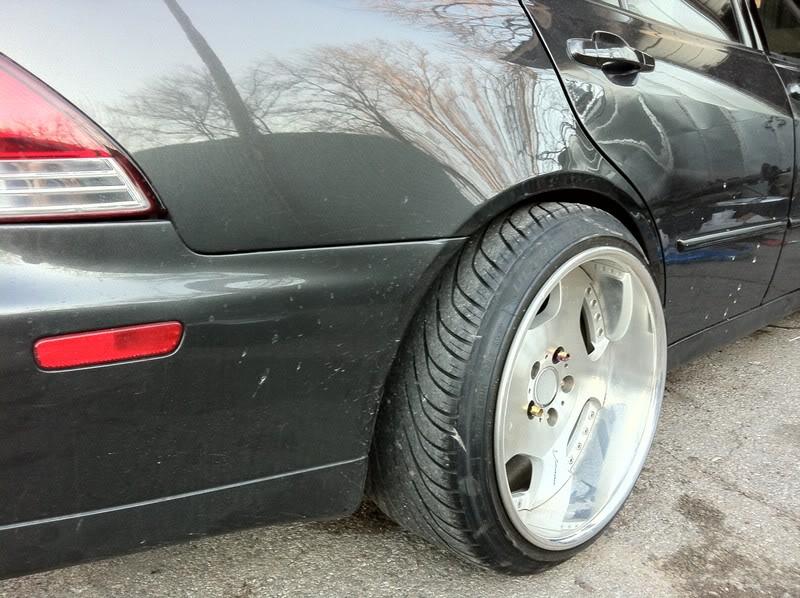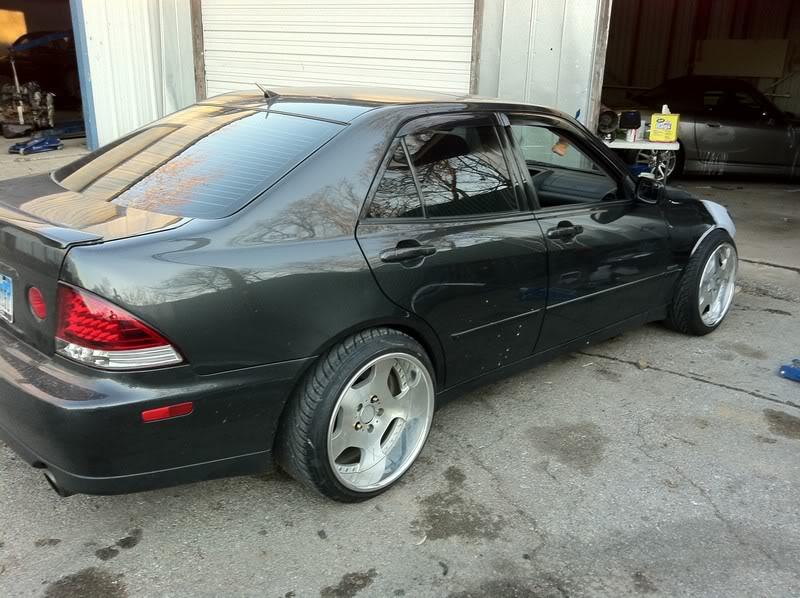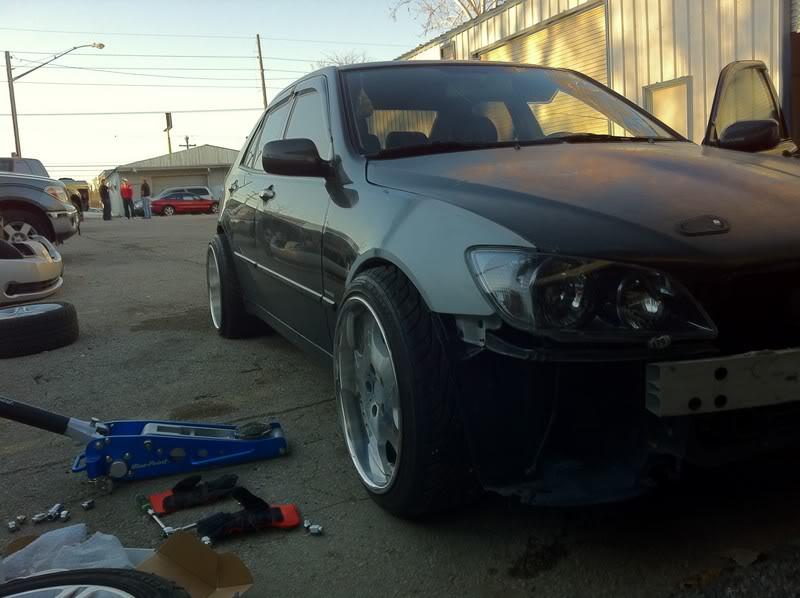 and with the addition of the spacers the wheels stick out just about 3 inches all around... looking very messycan i must say.. hey i am so its ok right?
Along with wheels i was looking at kits and decided on a vertex kit. Called vertex and 3 months is what they told me... burn! I am impatient and did some more searching and found that vis made a replica kit instock. ahhh trust me i really wanted the authentic kit, but i knew that i may have to cut the kit and adjust it for the wider fitment so i said screw it and purchased it. Not much cheaper than vertex at about $1100 shipped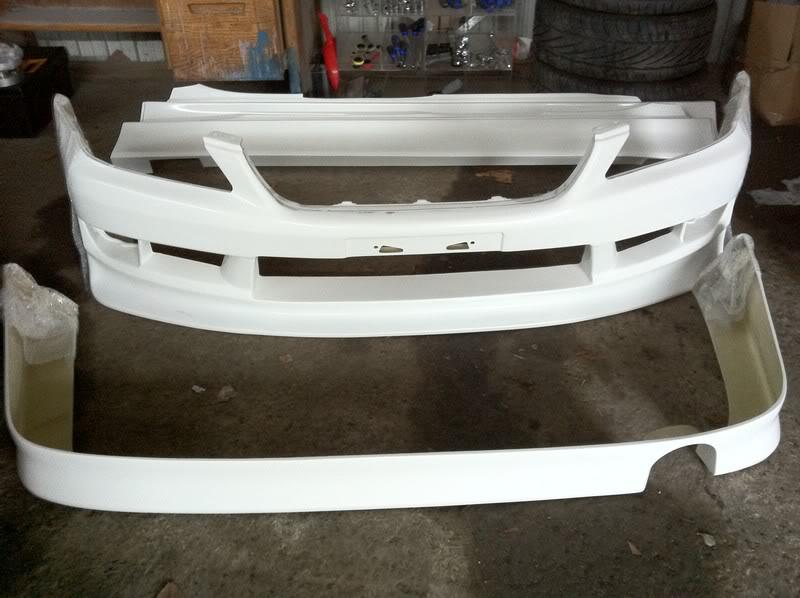 So time for the widening process. I own a small paint and body shop here in austin tx, and have repaired some pretty mauled metal before but i was definitely nervous on performing this process. But here we goooo!
Grind the metal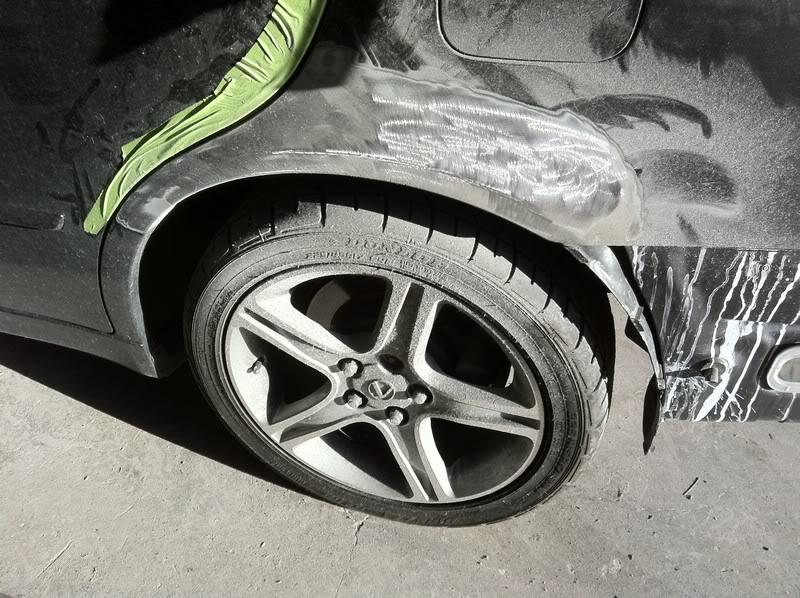 Make some cuts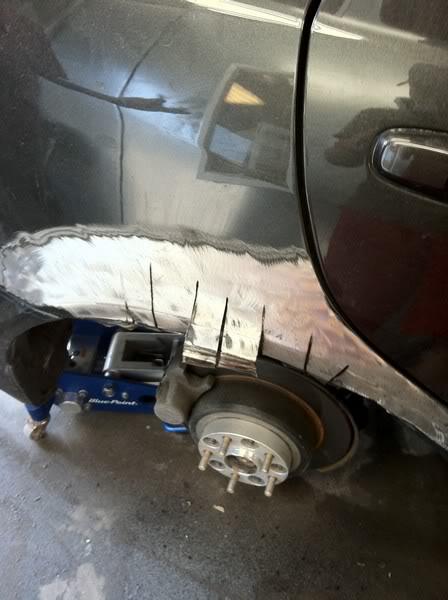 and start to shape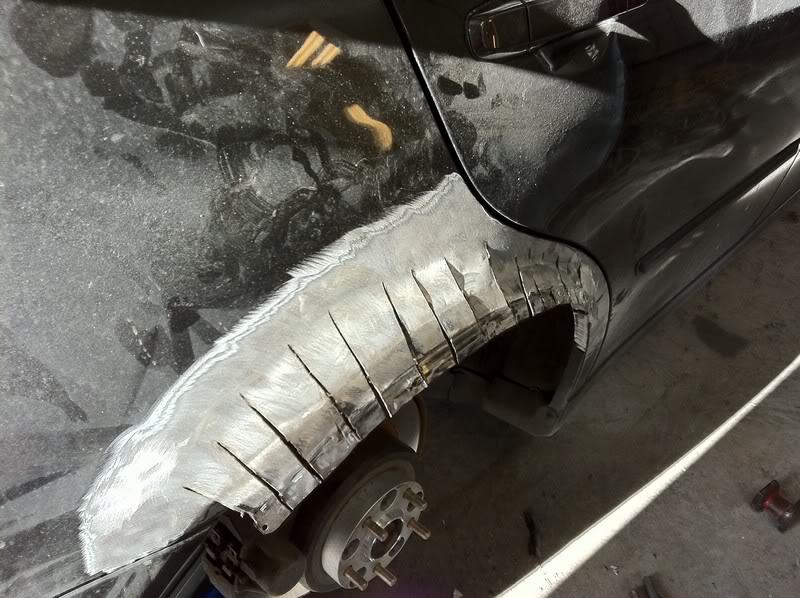 After a couple of hours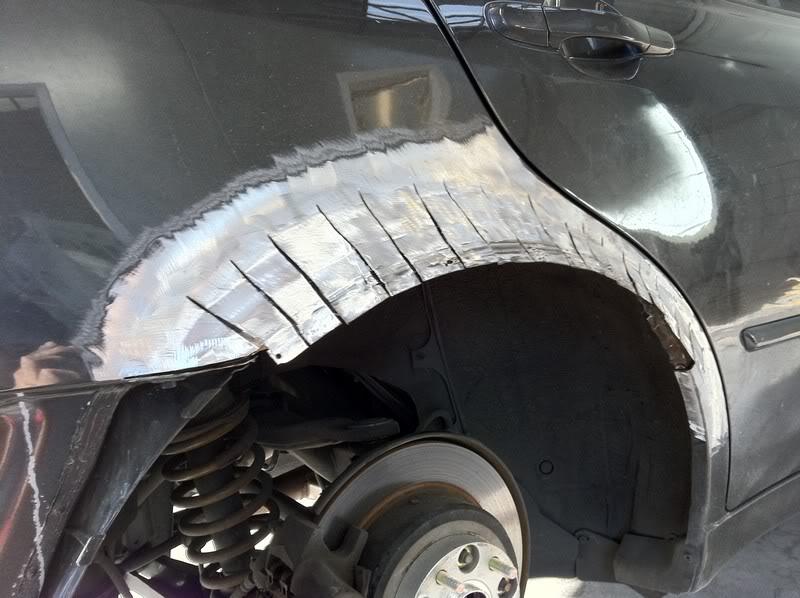 Some more work along with fitment of side skirt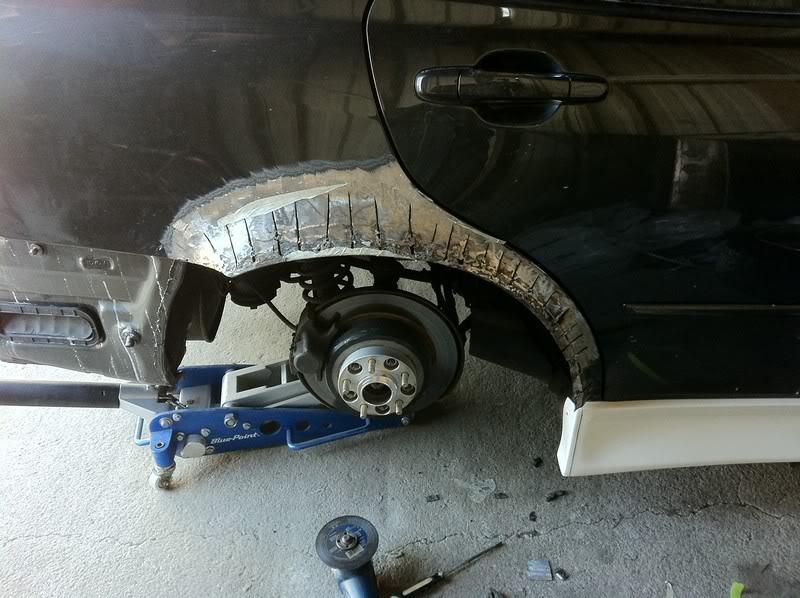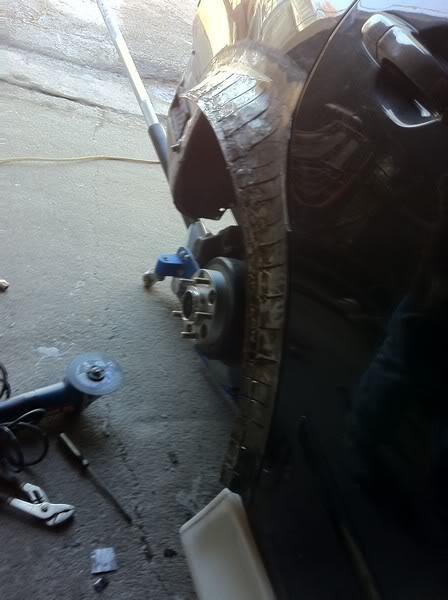 With the wheel installed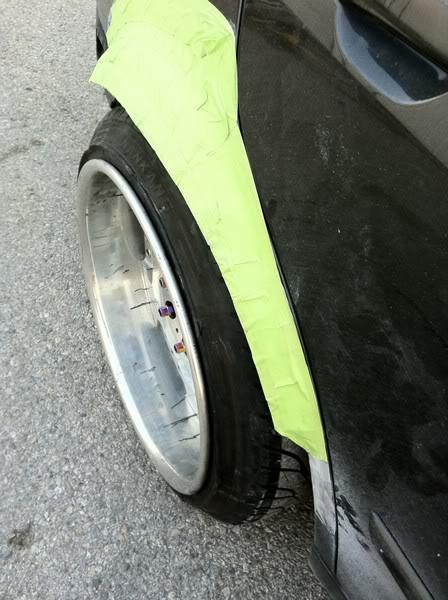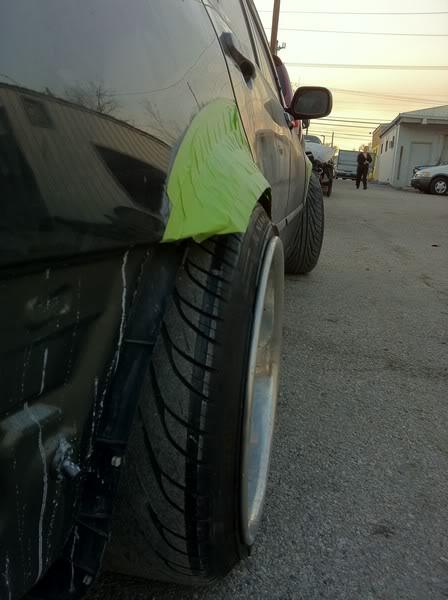 I also bought some used coils off my.is, and look what came in!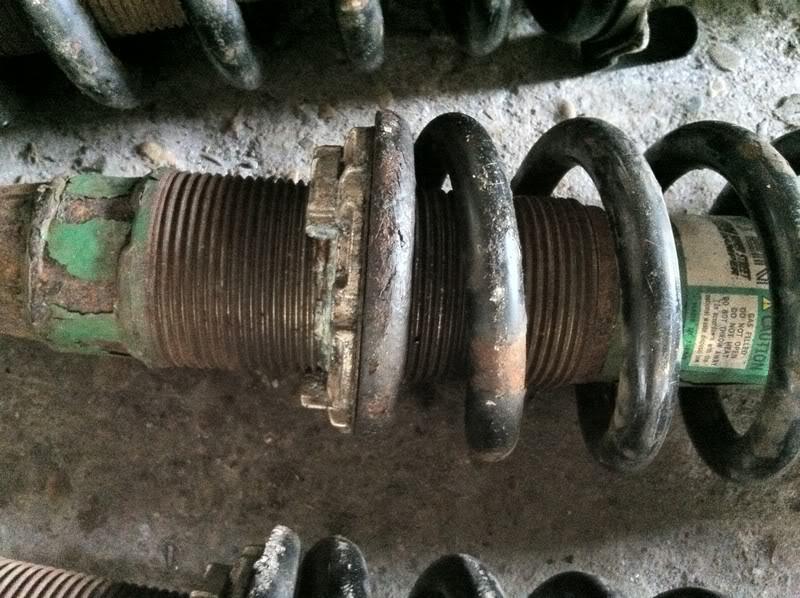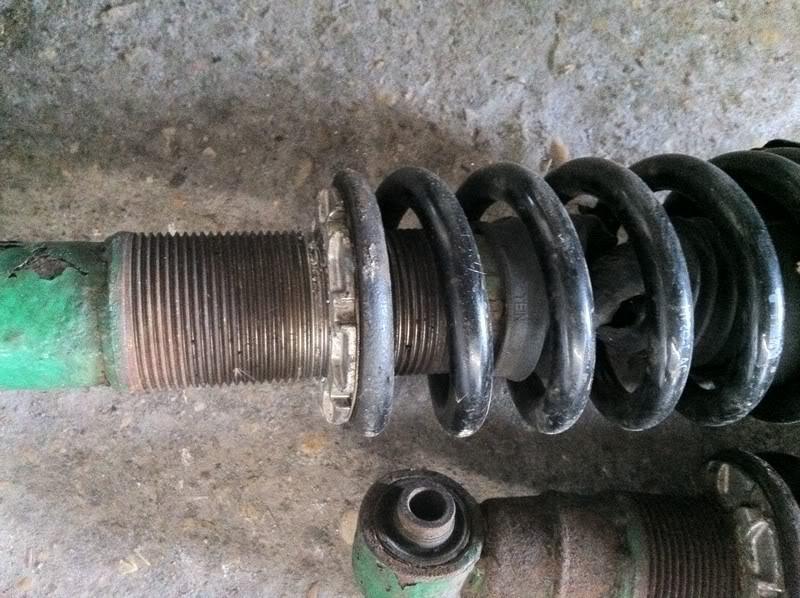 I mean really i cant even adjust these so rusted, the seller never responded to any of my messages either, what a douche! I sprayed some wd40 and the rings just shattered haha. i called tein and had some new rings sent out and will get these sandblasted here soon.
stock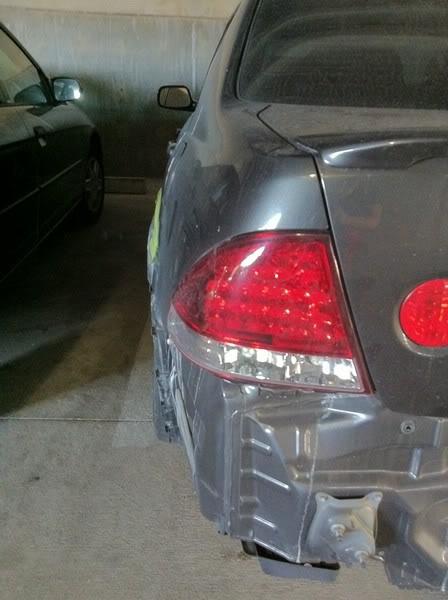 Flared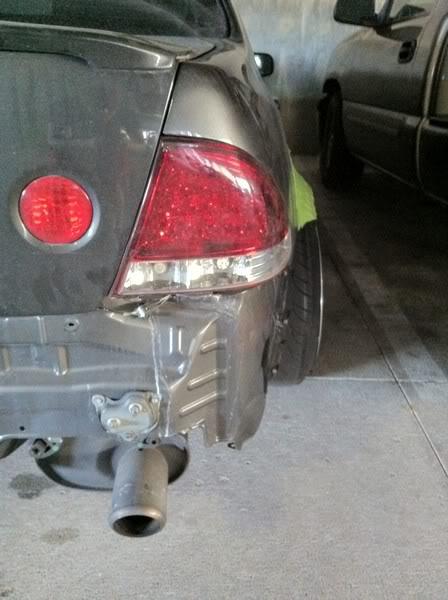 Sideskirt on!
Now with the bumper installed, notice the flare extends past the vertex front.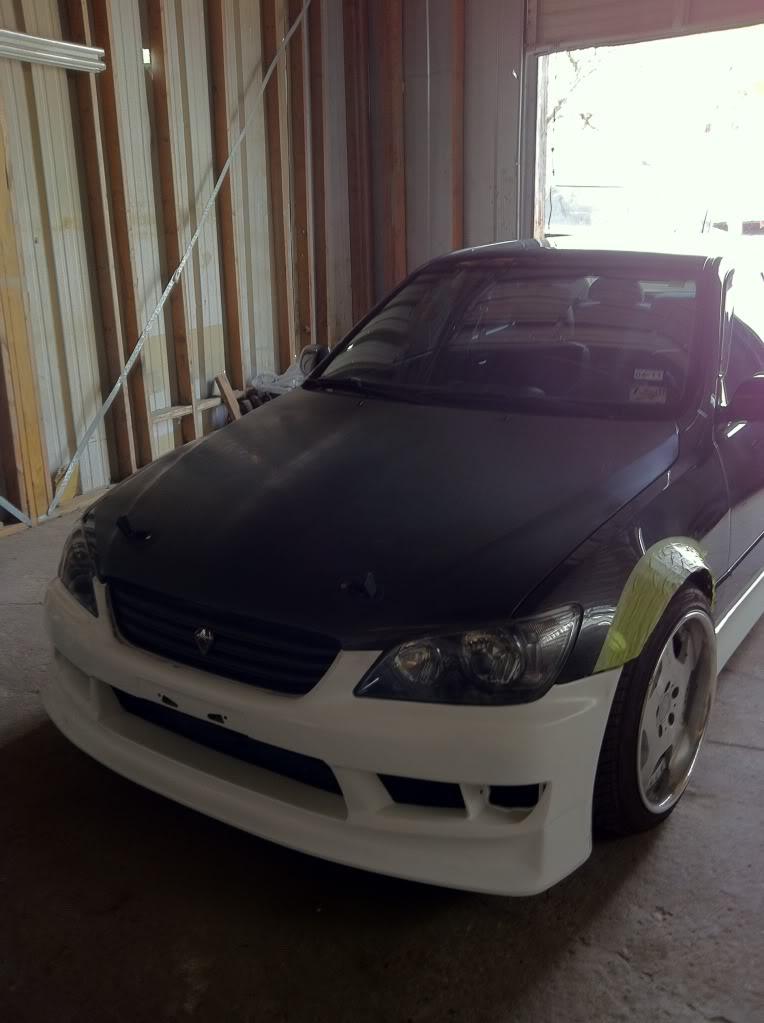 this is after i shaped and fiberglassed the flare, i then added a small amount of evercoat to smooth it out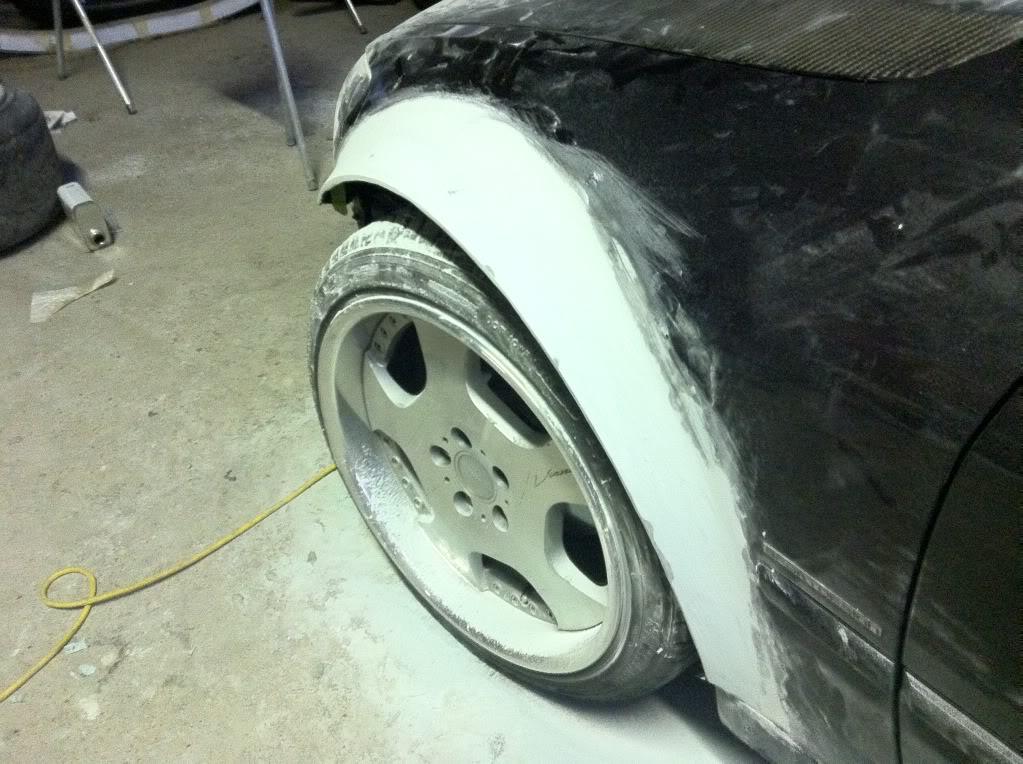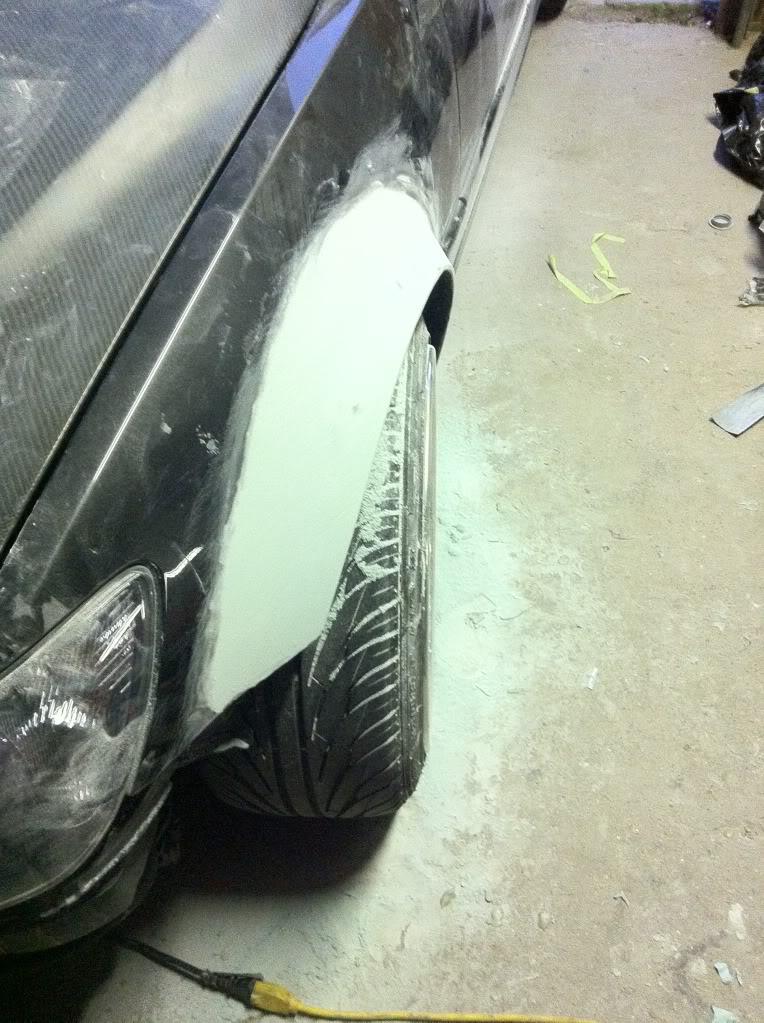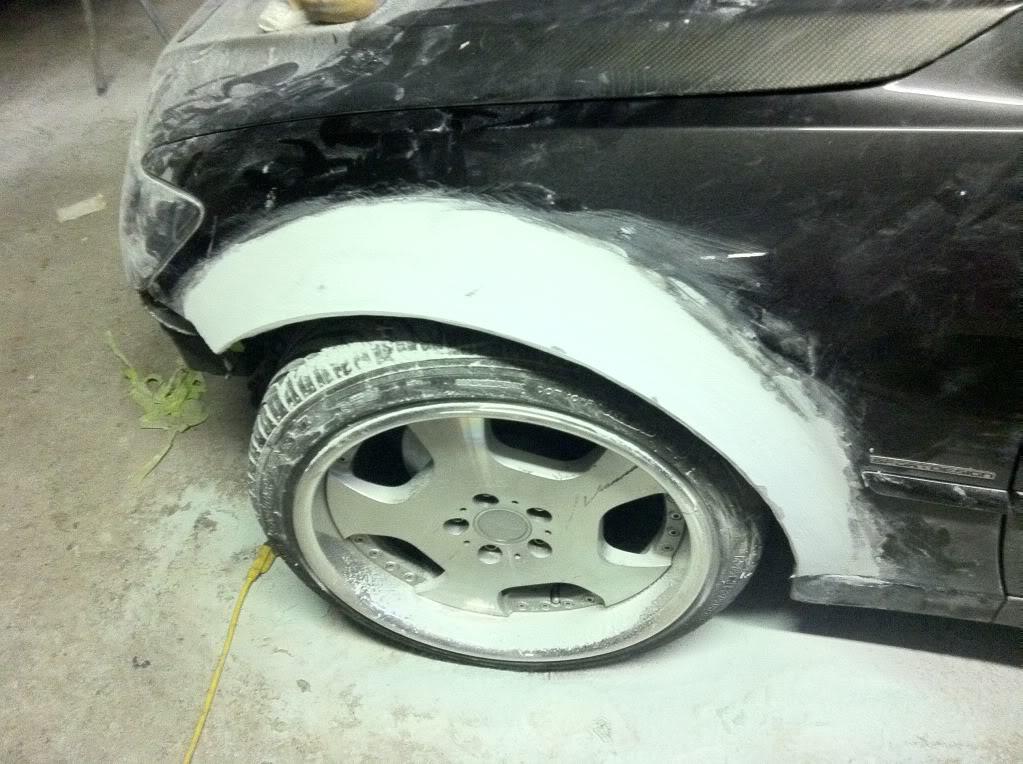 mock up of what needed to be built out of fiberglass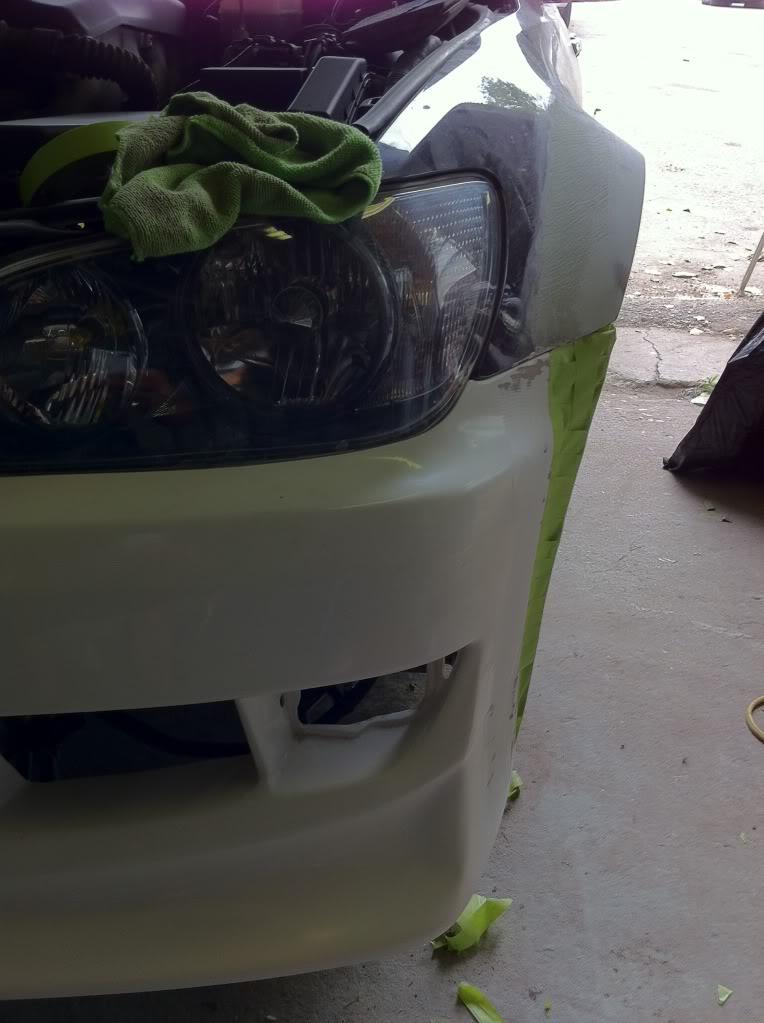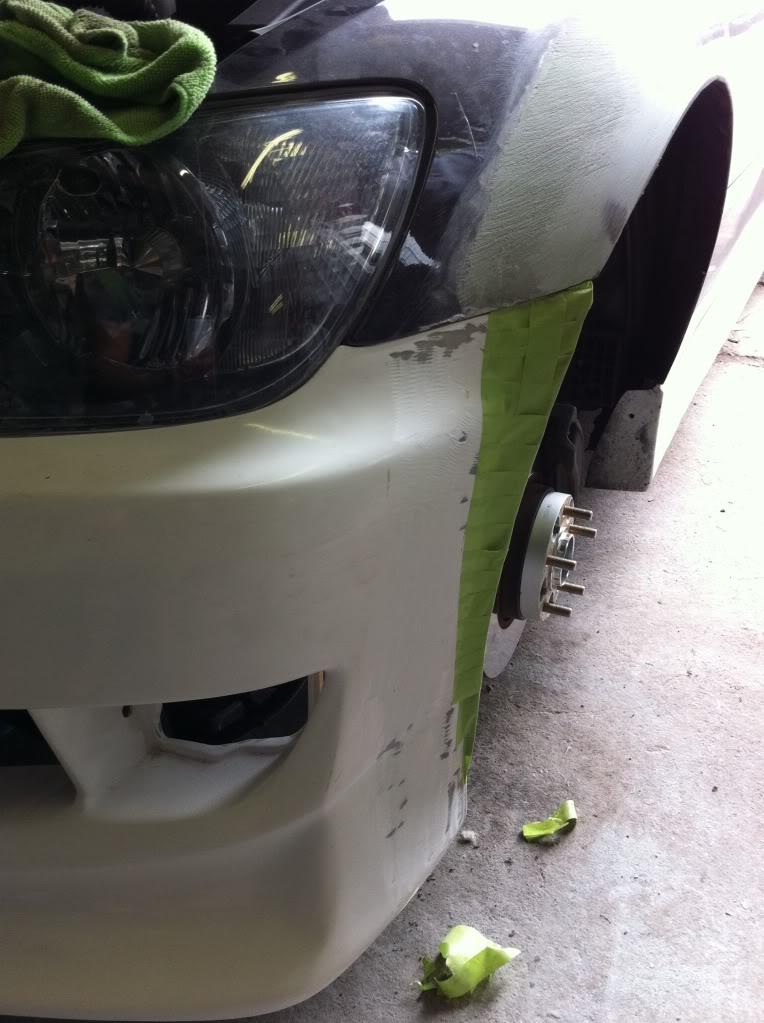 and the finished product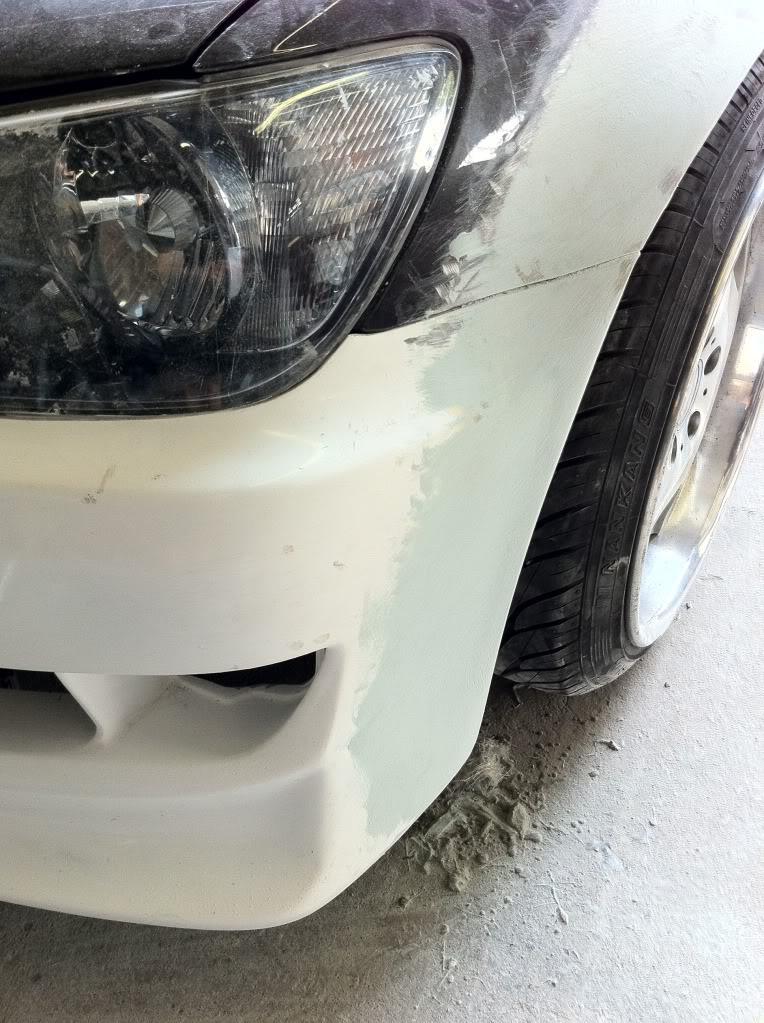 Some may have seen an is250 on the forums... i also did the work on his... little refresher...
how she came in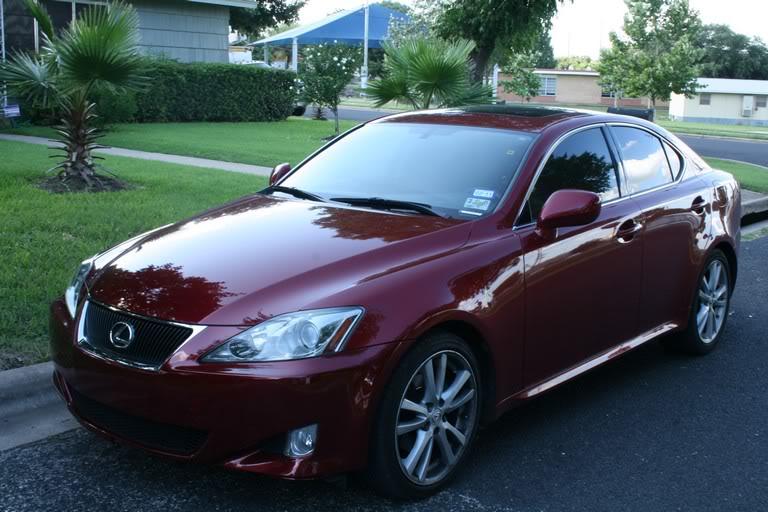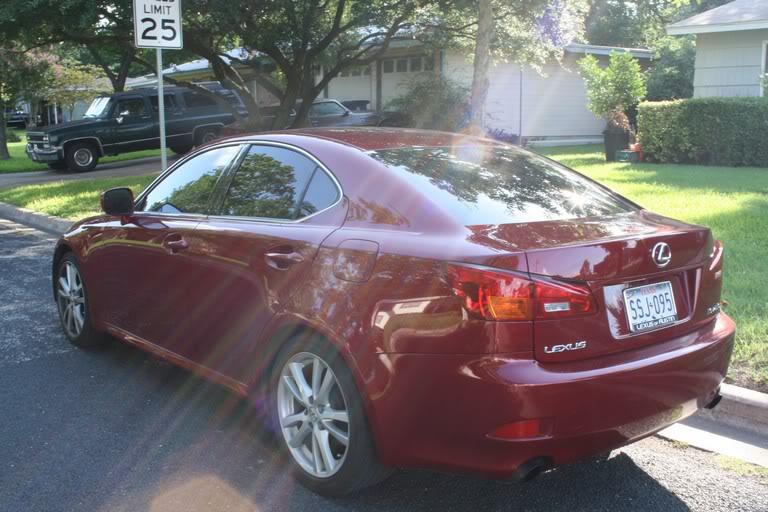 i tore her down
and she left looking good!!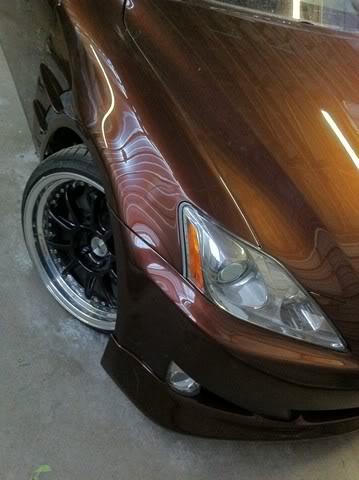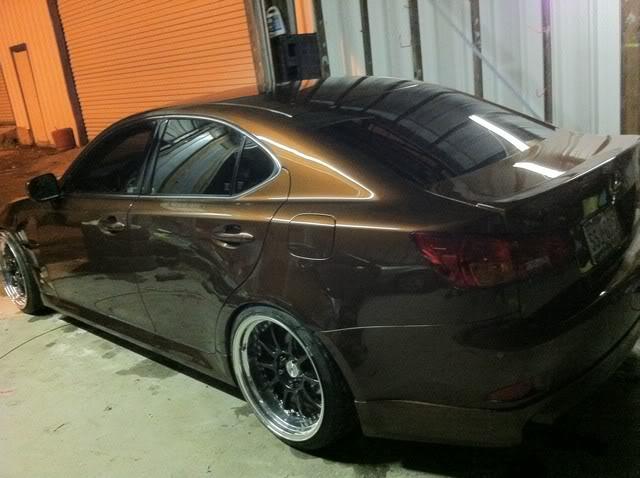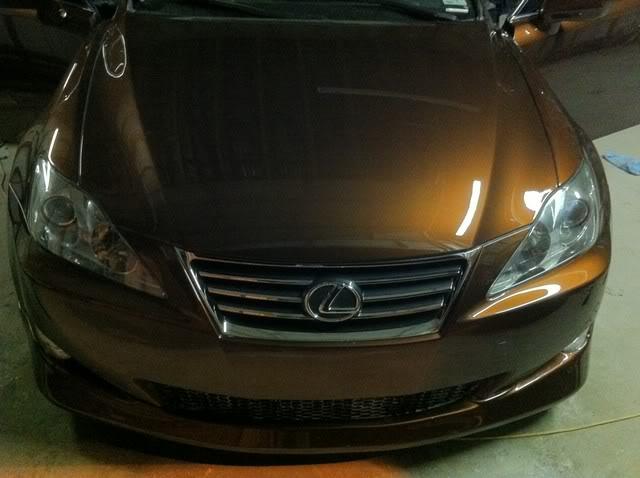 Smoothed out the flares while also creating a small lip for the fenders to give it the oem look...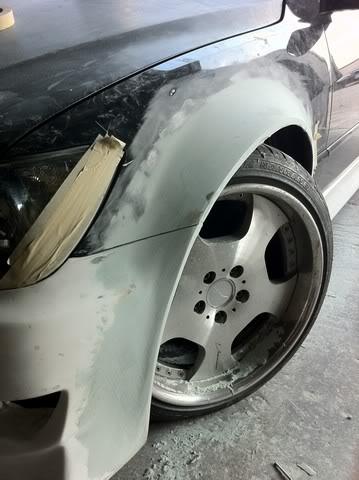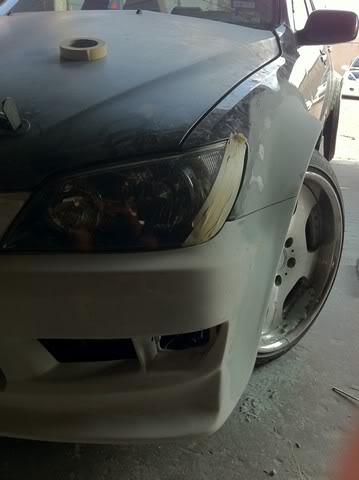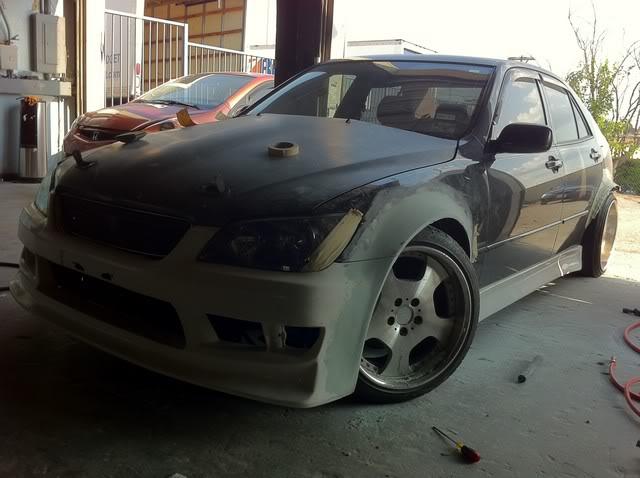 pass side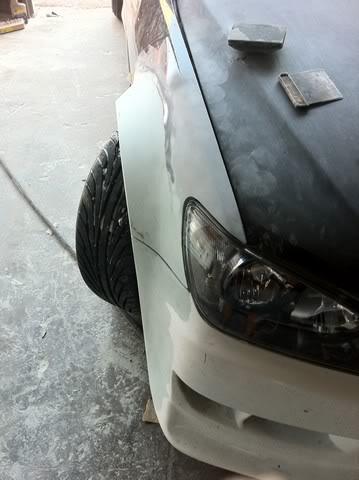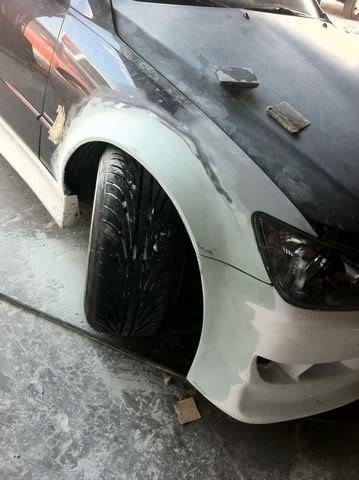 Shaped smoothed rear panels along with a small lip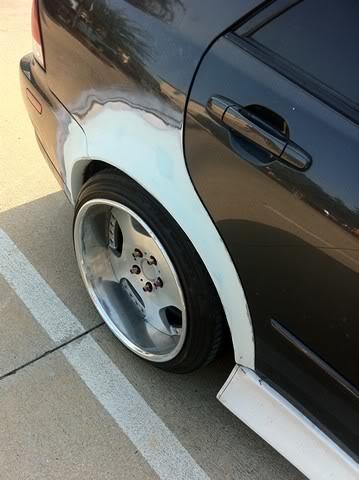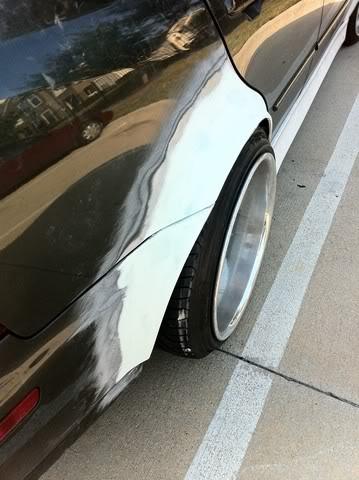 Also added the flare to the factory rear bumper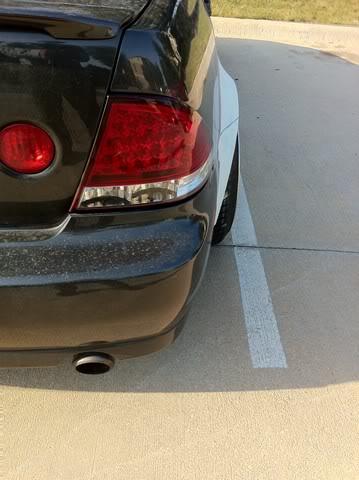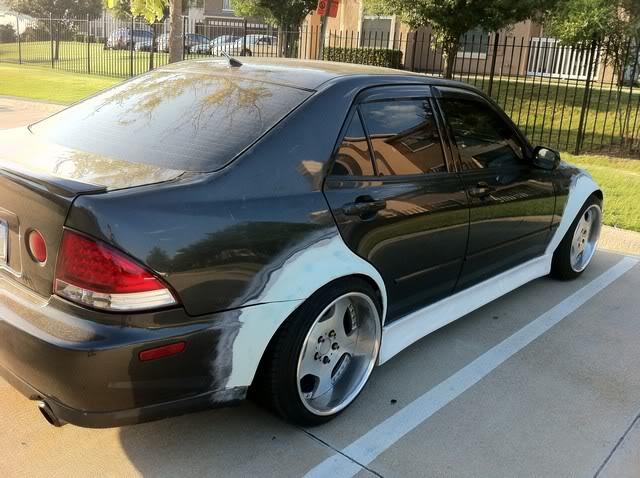 After about 10 more hrs i complete
-sanding and blocking the flares
-rear lip fitment and modification, since the rear lip is meant for a jdm rear
-Primed and ready for the final sanding stage before paint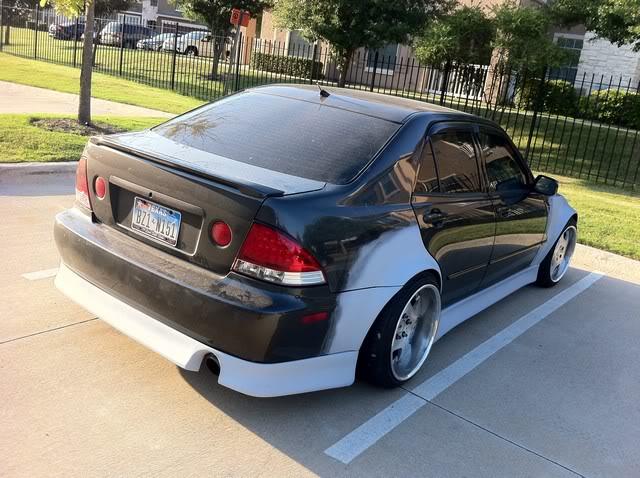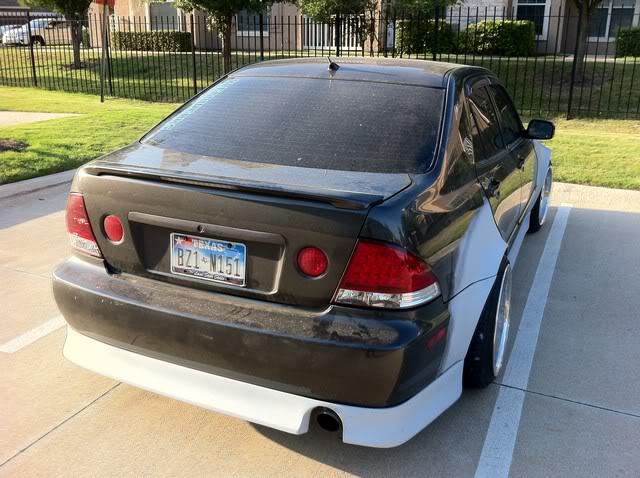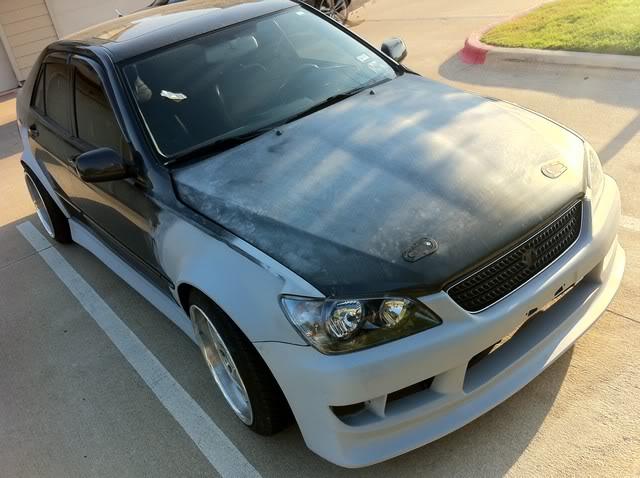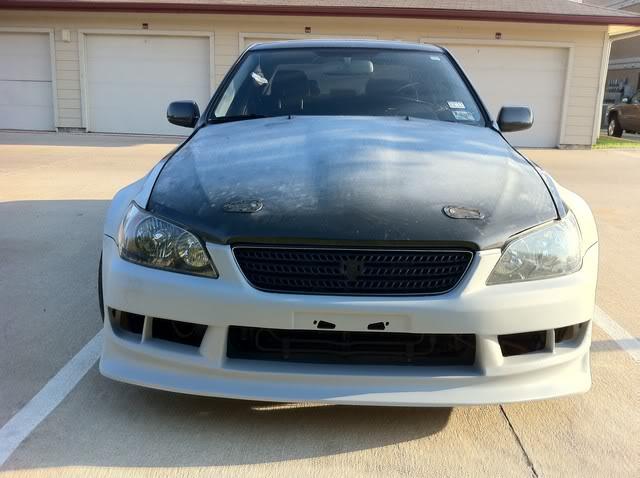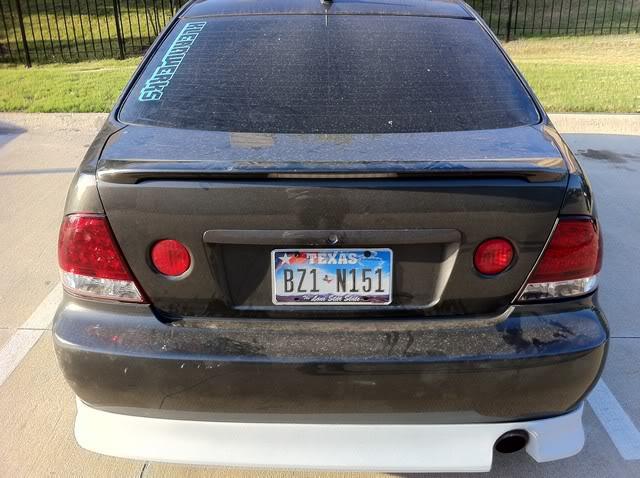 Almost there, there are some minor little pits that i need to fix along with one more block of the car and its paint time, the qtr panels and front fenders have about a 3 inch flare and my goal was for it to look as stock/ factory as possible and not like a crazy wide body, i'm not sure if its just me since i am used to seeing my car this way but i am pretty proud of the outcome. I have clocked about easily about 140 hrs in the body work, flaring, and welding process. Its been a tough road but i wouldn't have it any other way.
The final stages of blocking is set, Also decided to go for a molded rear lip, the double sided tape was not holding the lip on the rear bumper as tight as i wanted and kept sagging with the heat. Fitted the new jdm black chrome grill, it fits like a glove.... almost ready for paint.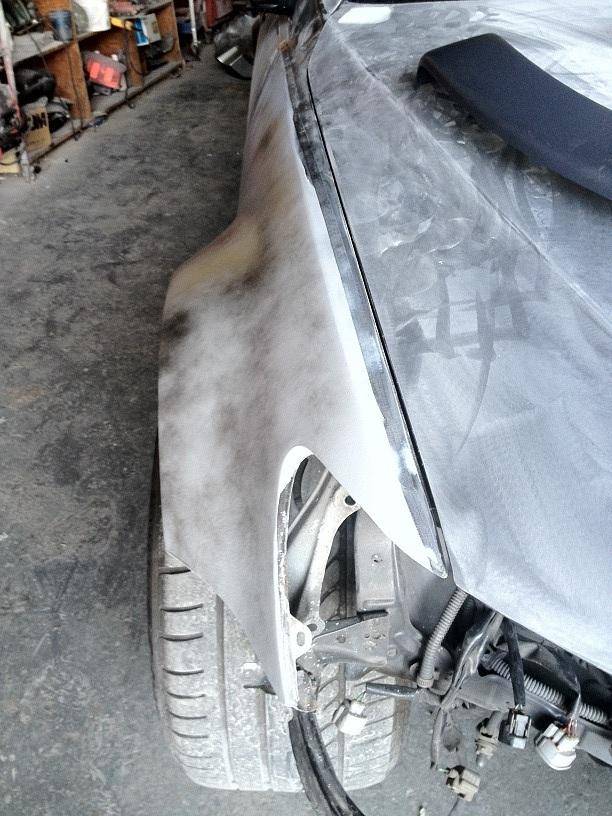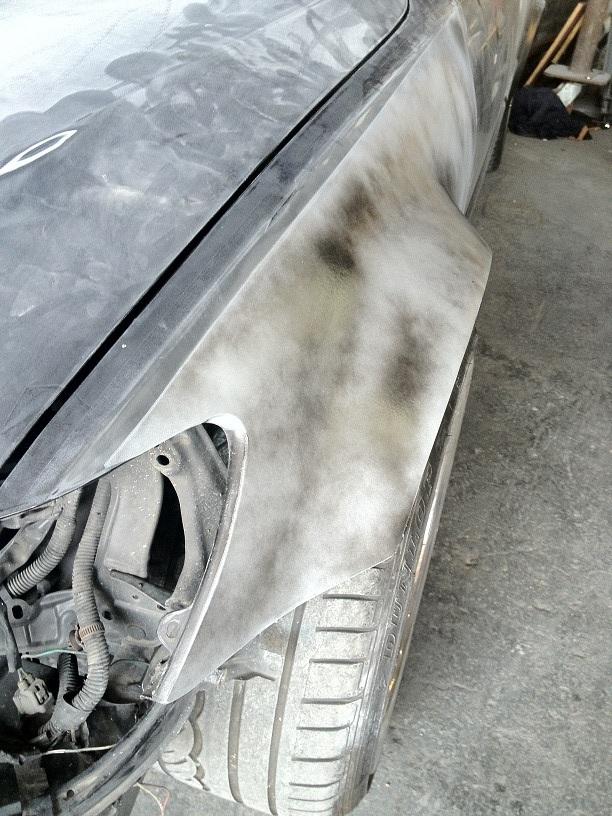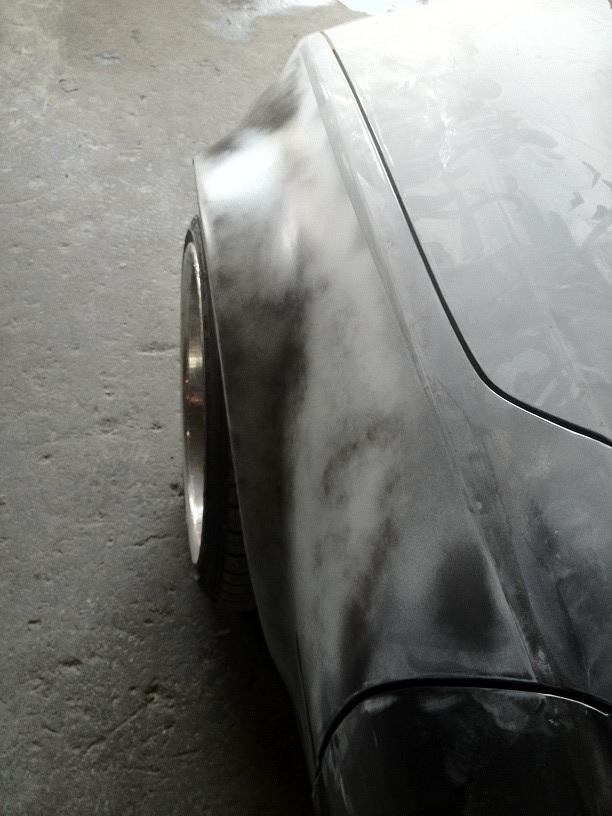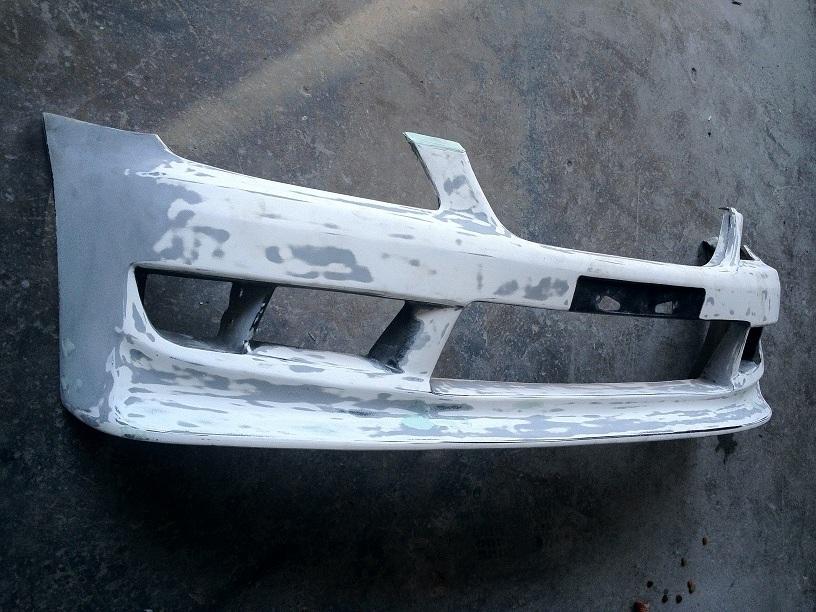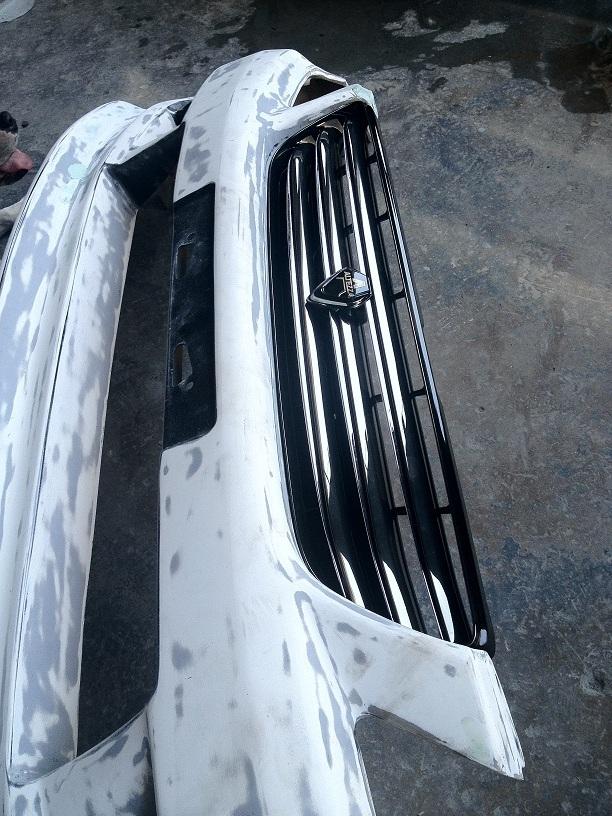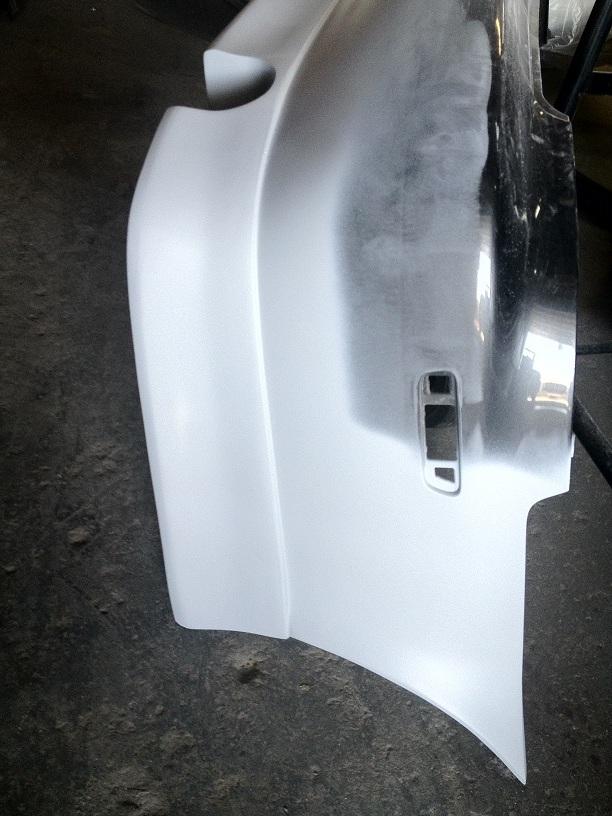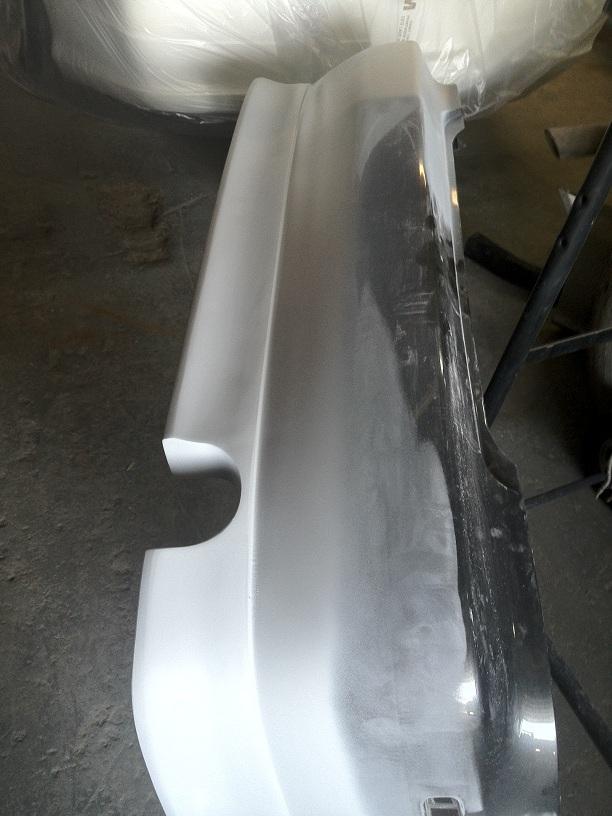 Here is shot of the rear with my stock wheels to see how much pull on the rear quarter panel there actually is.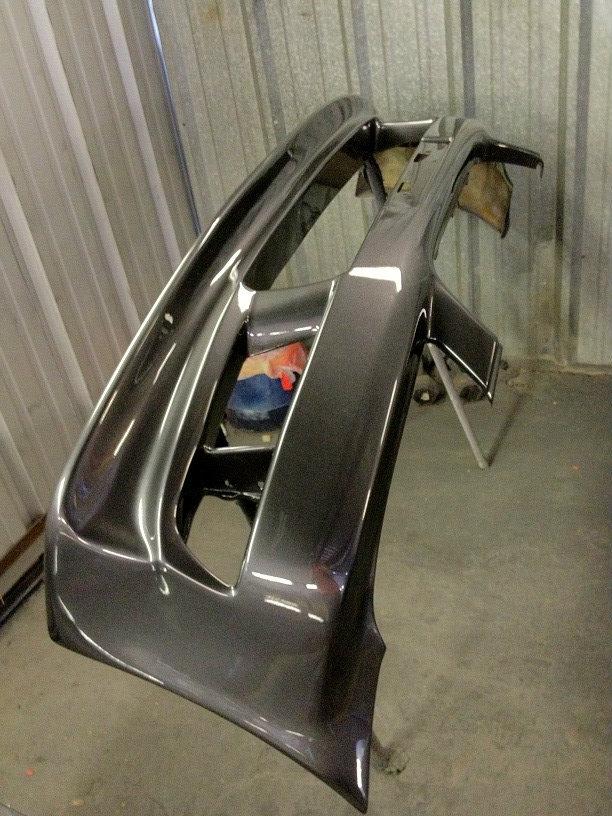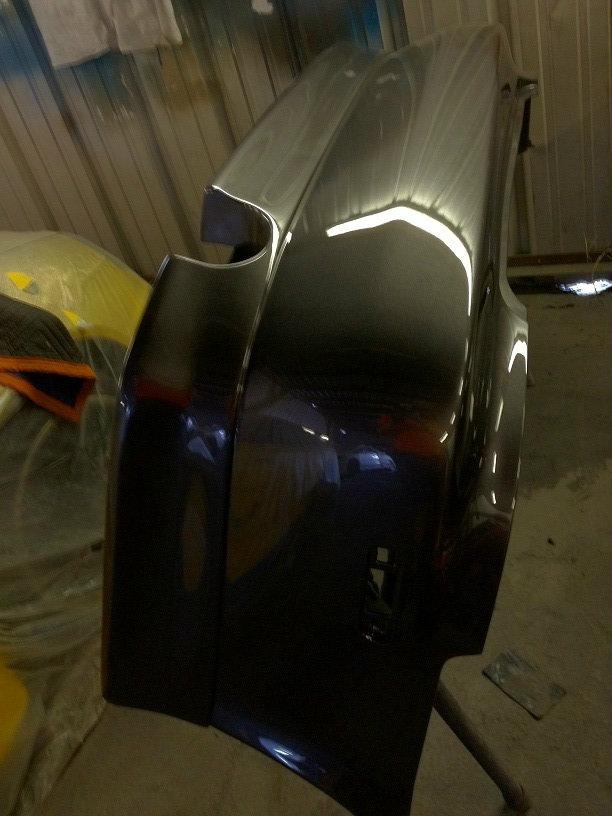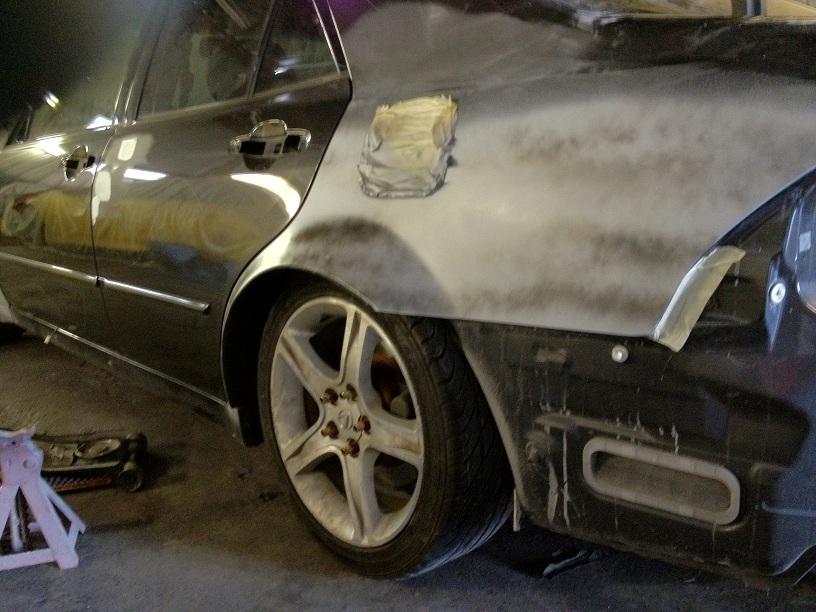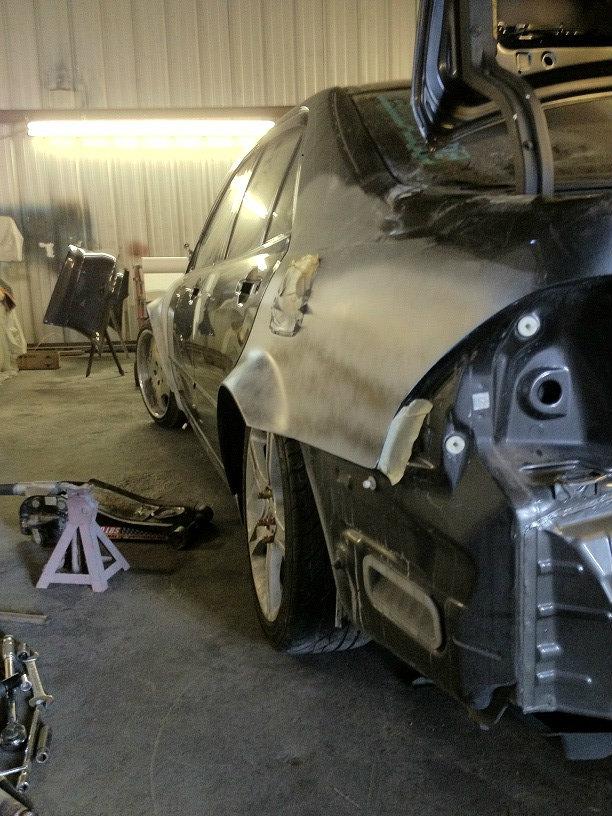 And now the rest of the car is done... i am waiting for my wheels to come back, vr is rebuilding them with a 6 inch rear and 4 inch front. Hope i can get them on and fitted by wekfest austin sept 30th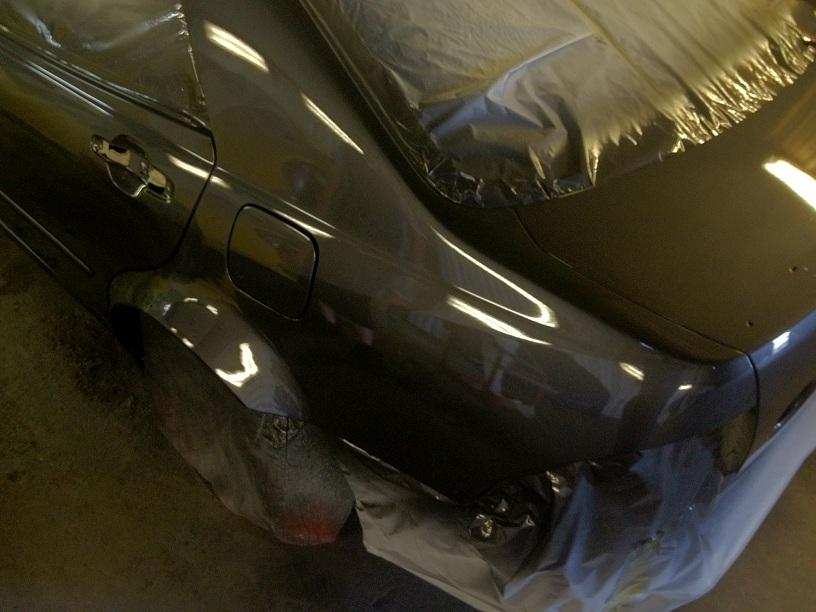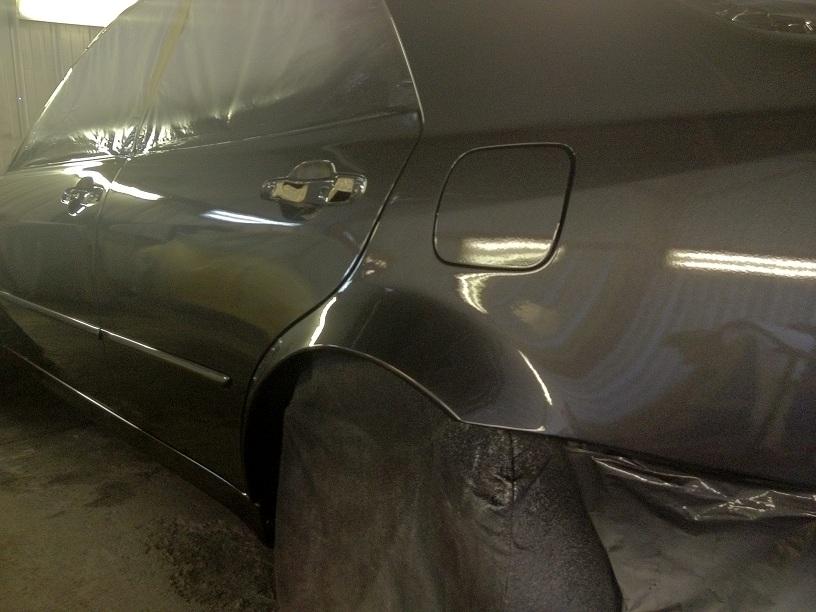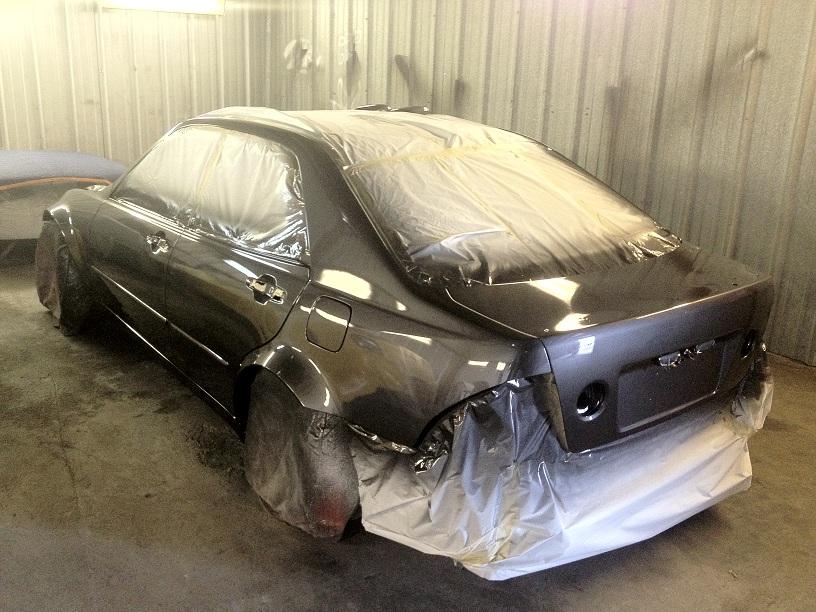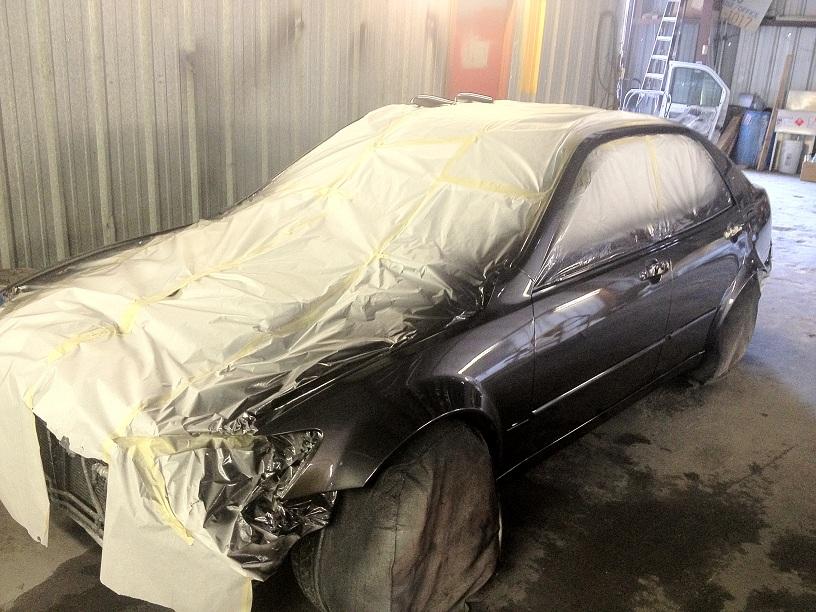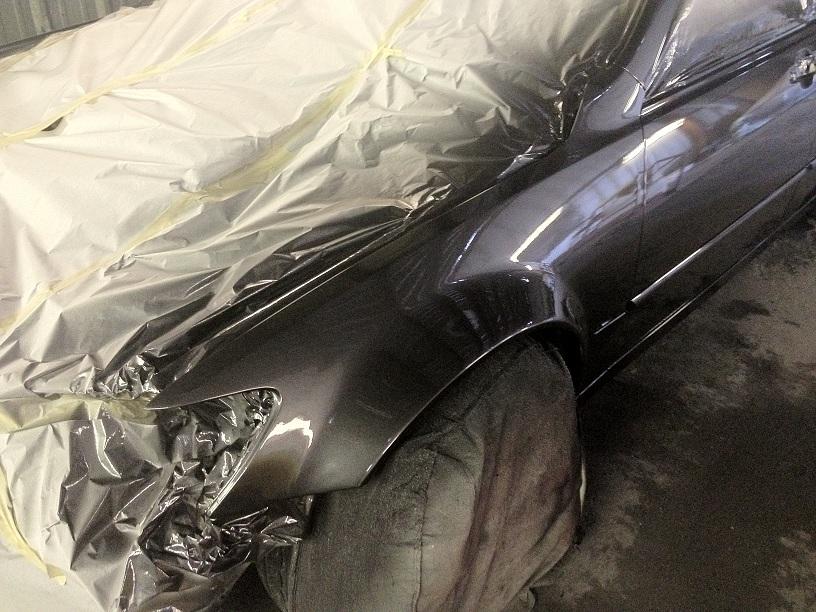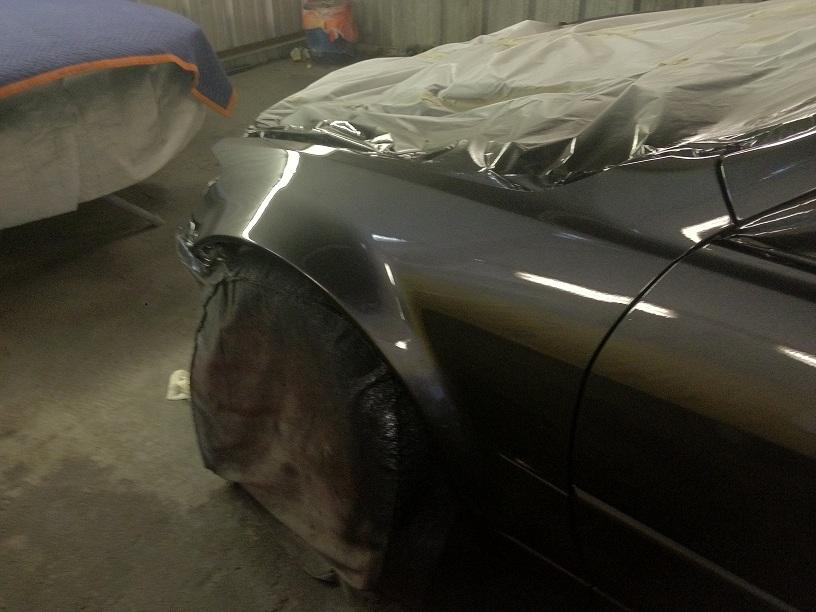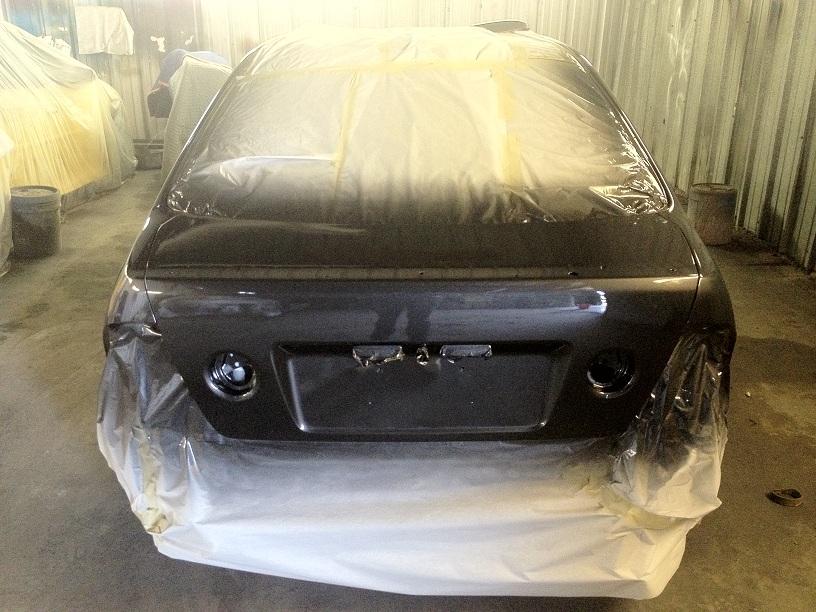 So in between drinking a large amounts of alcohol i actually got some work done.
Wetsanding,buffing and a last minute decision to smoke my taillights took most of my time and here are the results.When i get my wheels in i will tune the suspension just how i want and have some final shots, but this will do for now. Thanks for the feedback.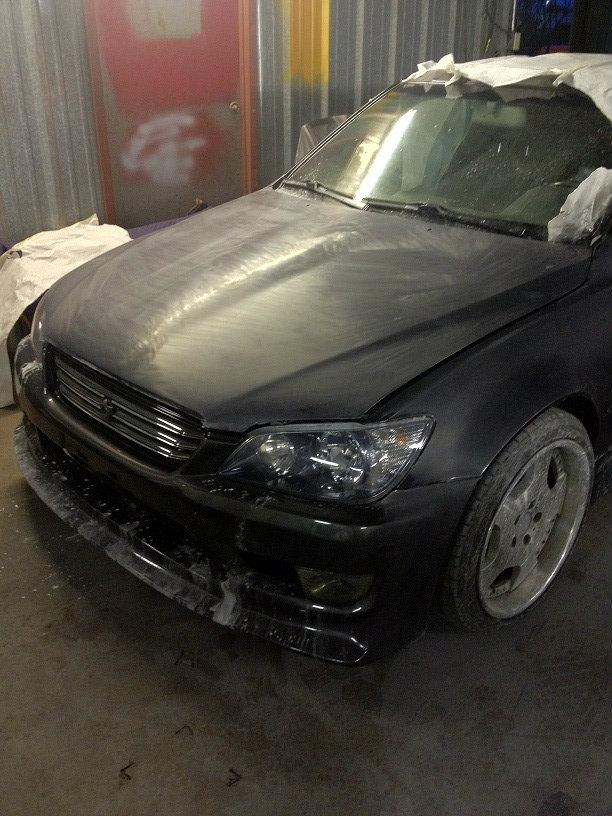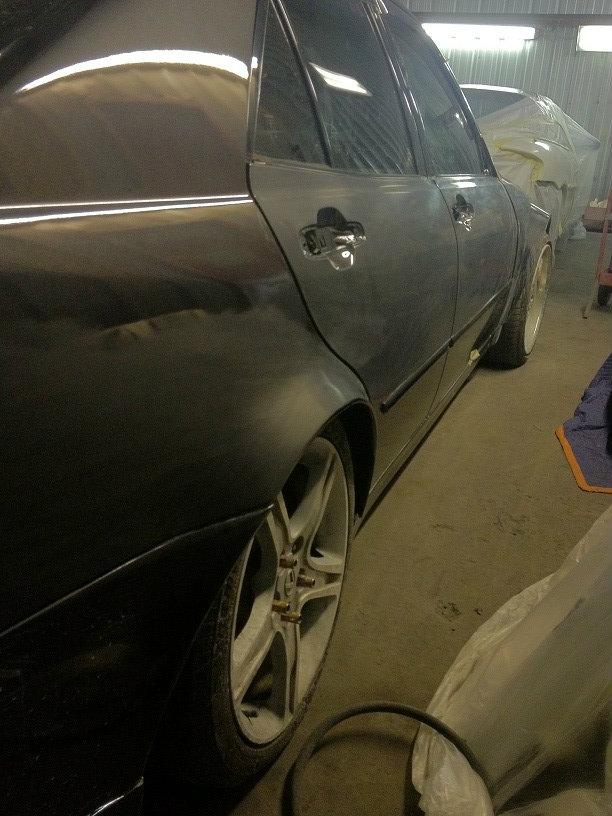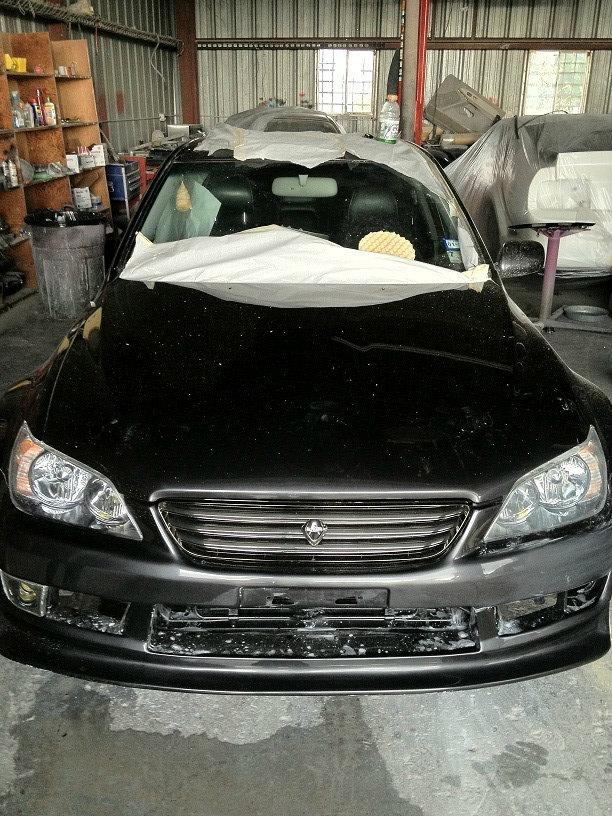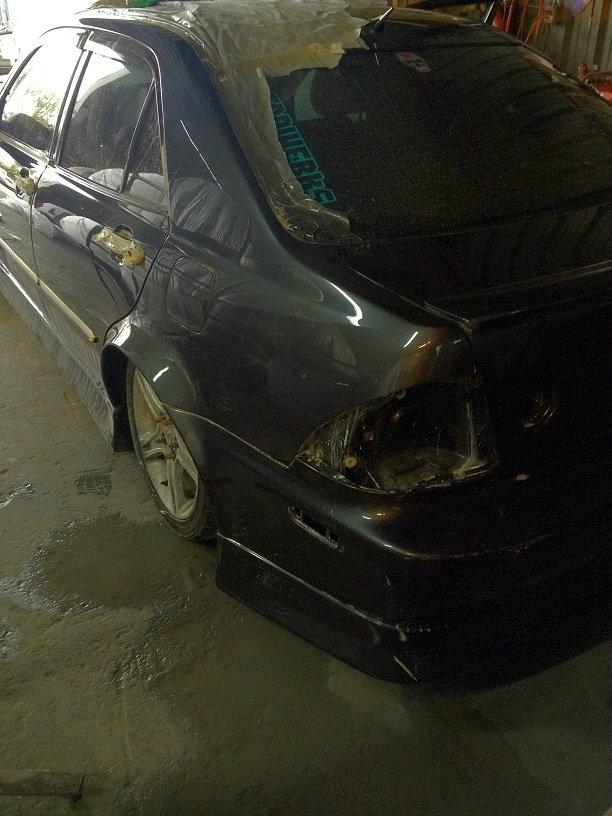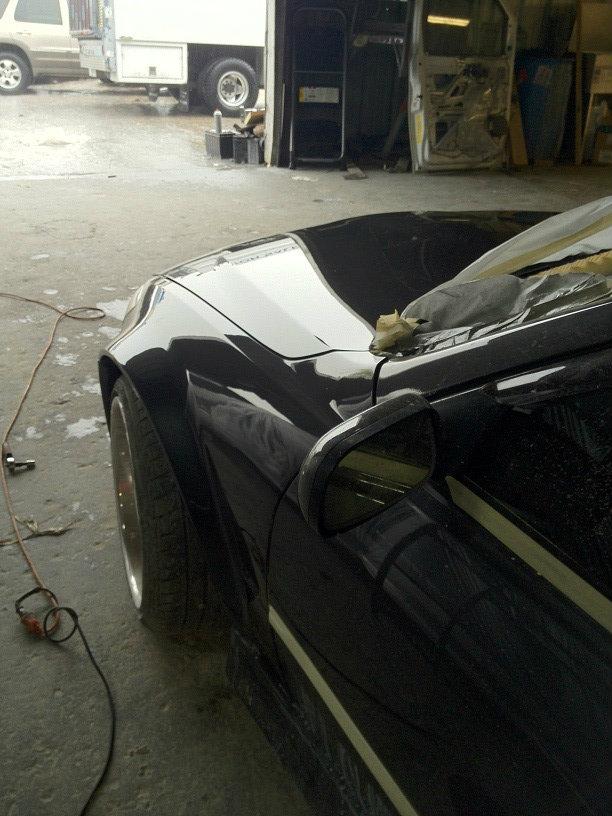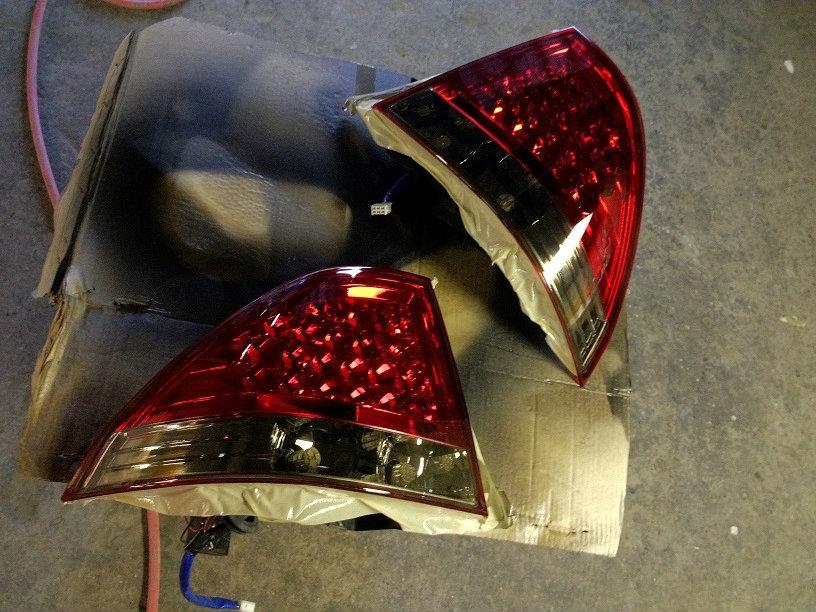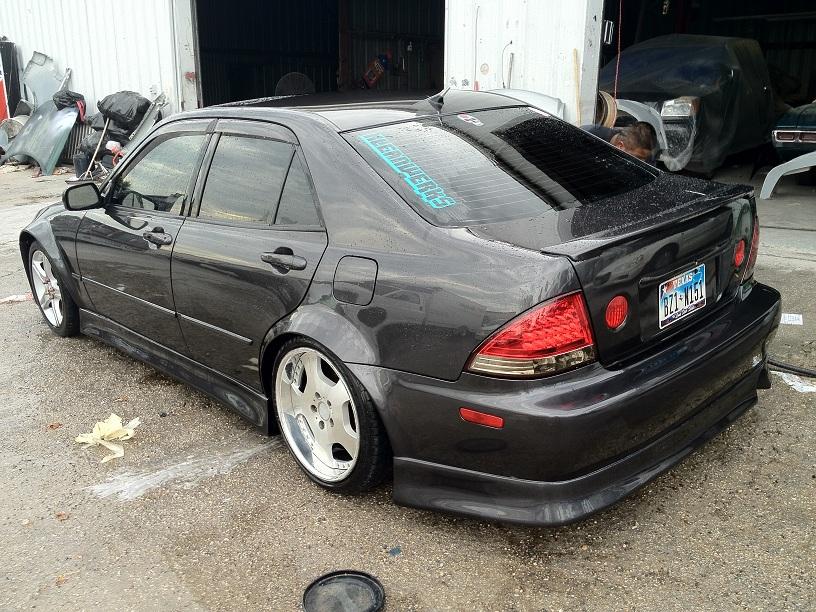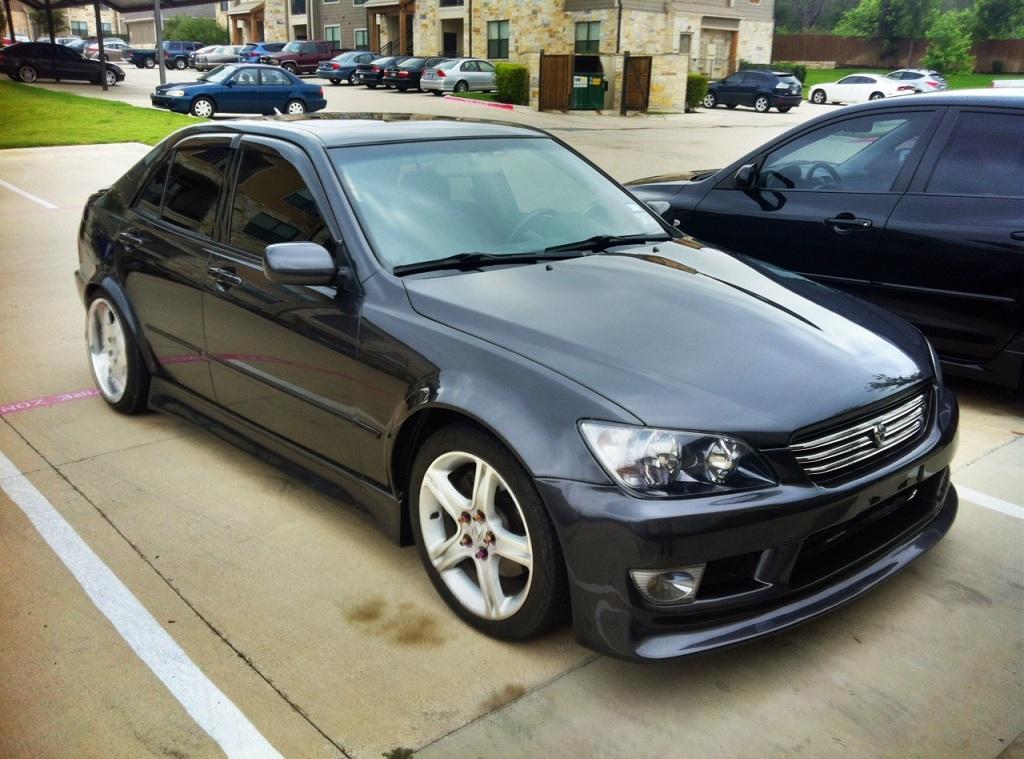 Rear wheels in!!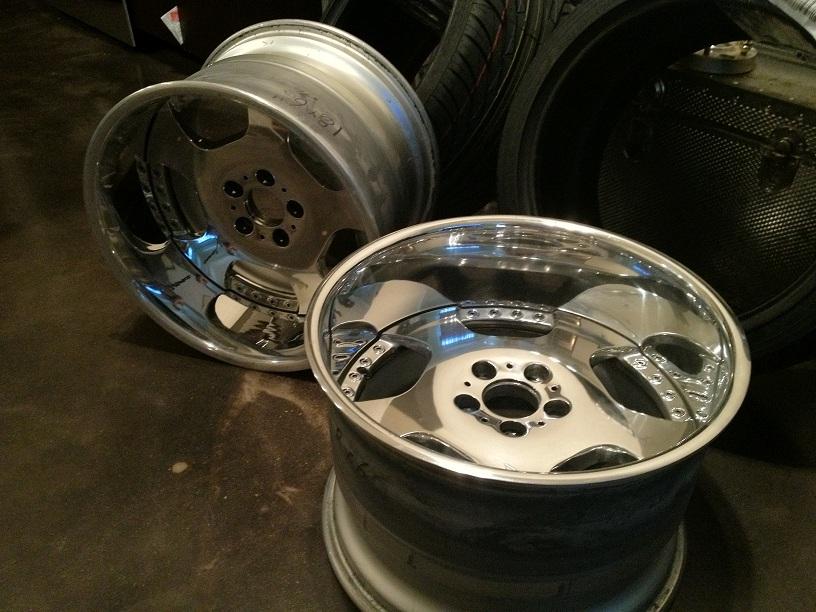 And fitment....