Defratos ISF Build by Defratos
By diyauto
You must be logged in to rate content!
Defratos ISF Build
Compliments of Defratos @ clublexus.com
5-5-2013
Right, so I thought it'll be better just starting one thread and keep updating as I install parts on my car instead of making loads of individual threads.
So here she is when I first got her: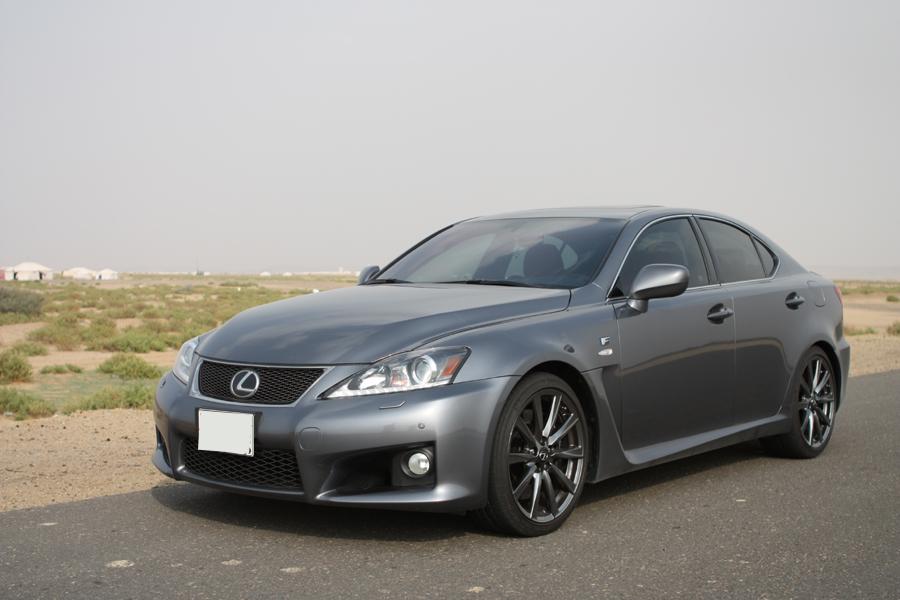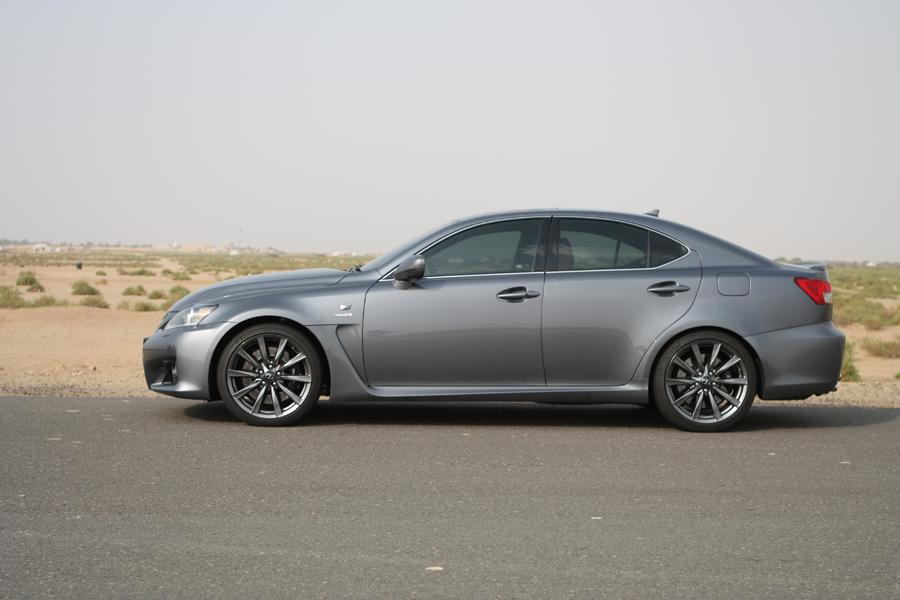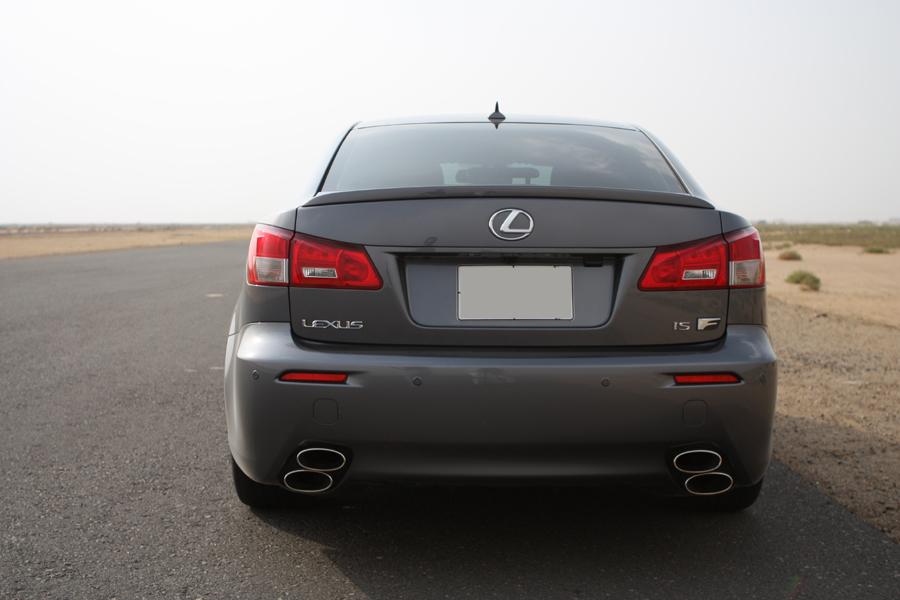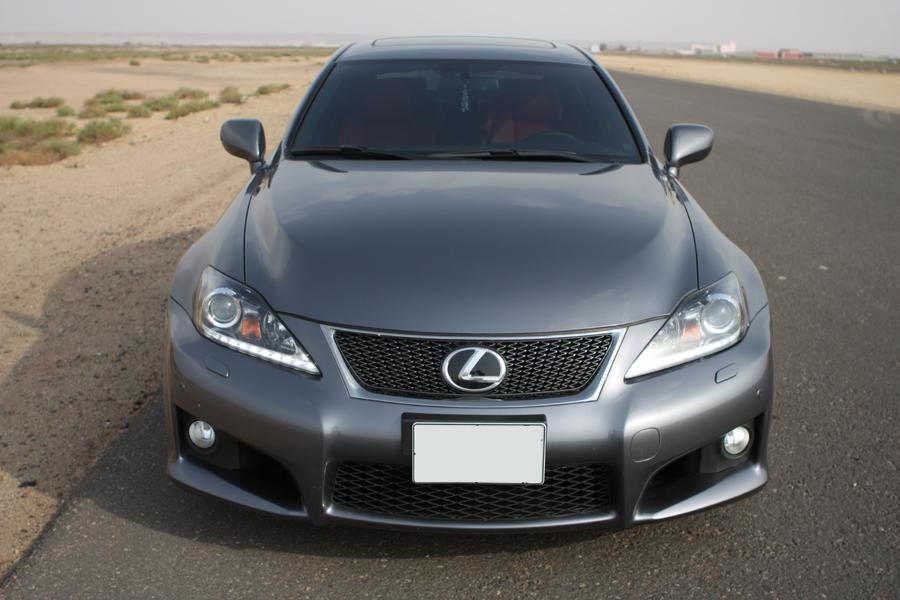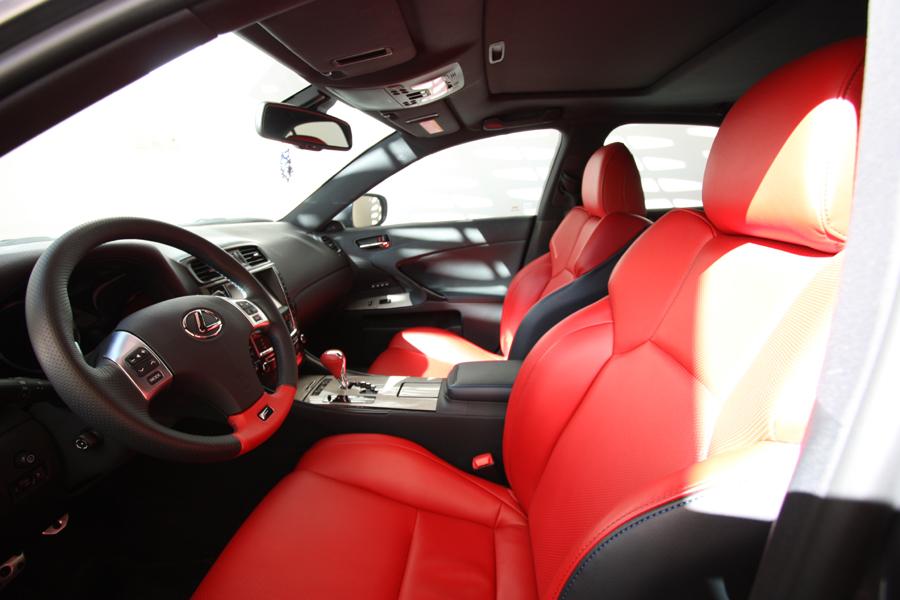 and now the mods (which aren't many yet

) :
Blacked out Window surrounds: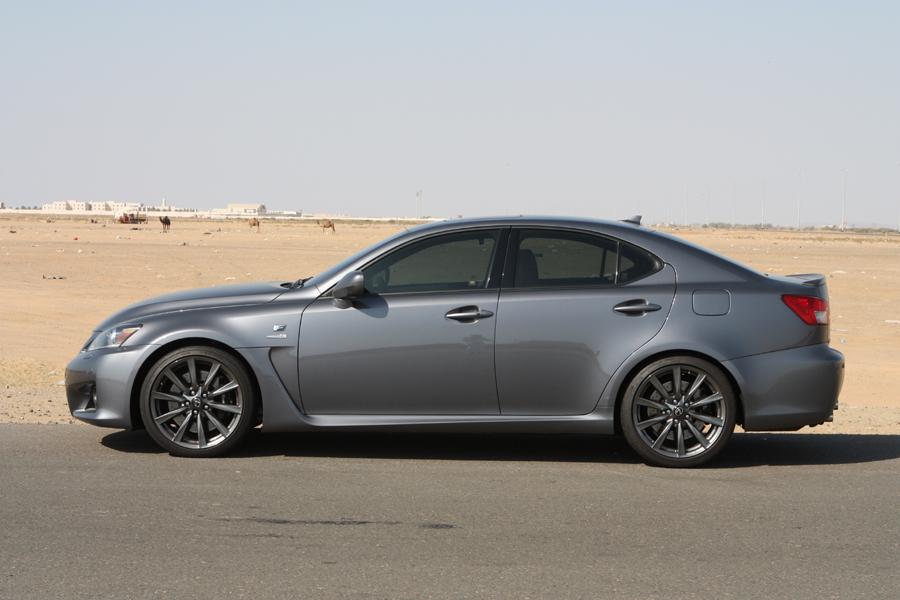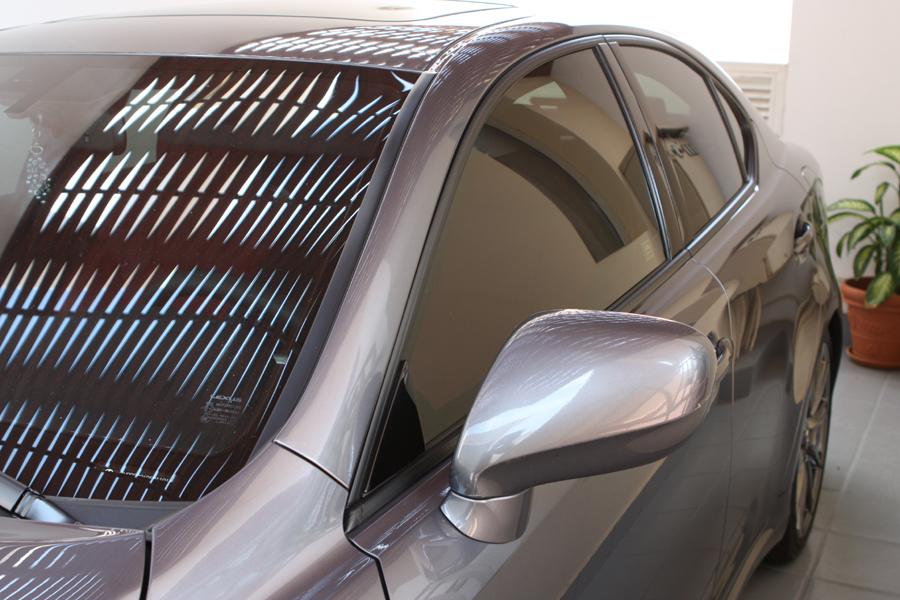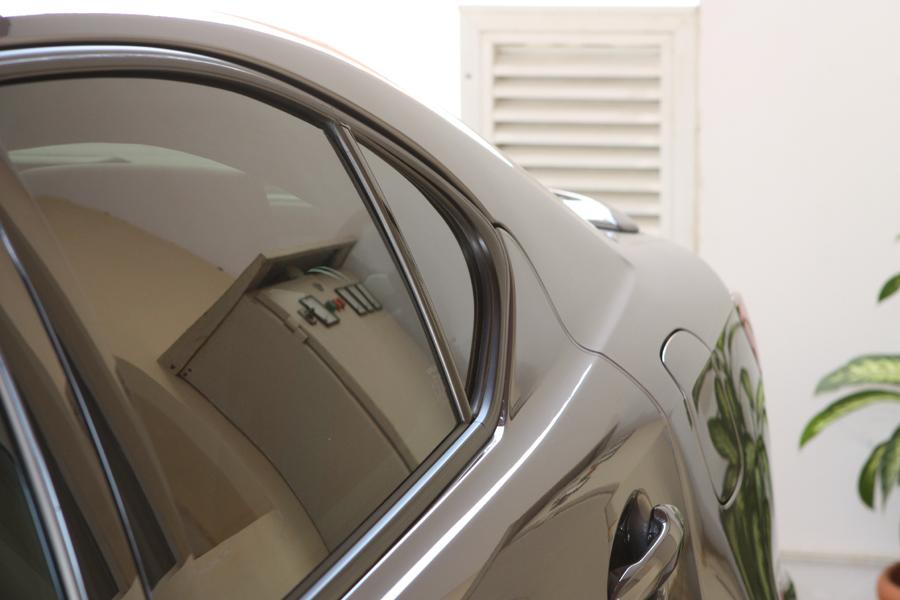 Gloss Black Painted Exhaust Tips: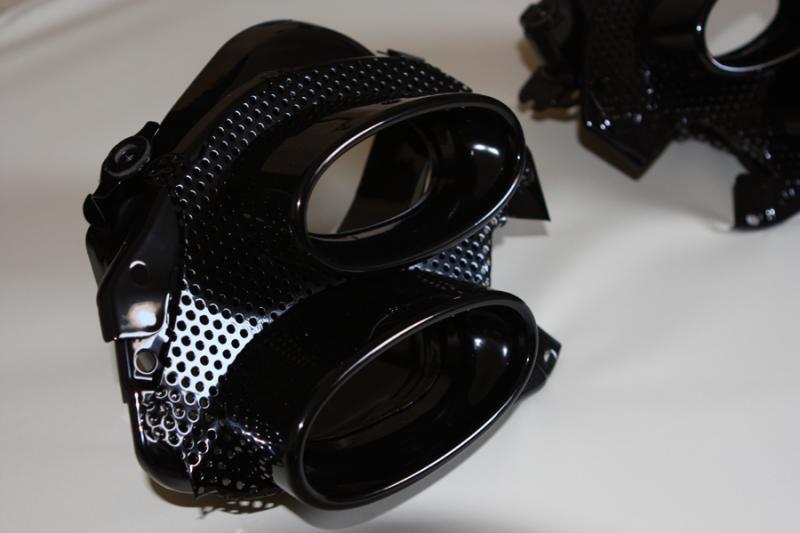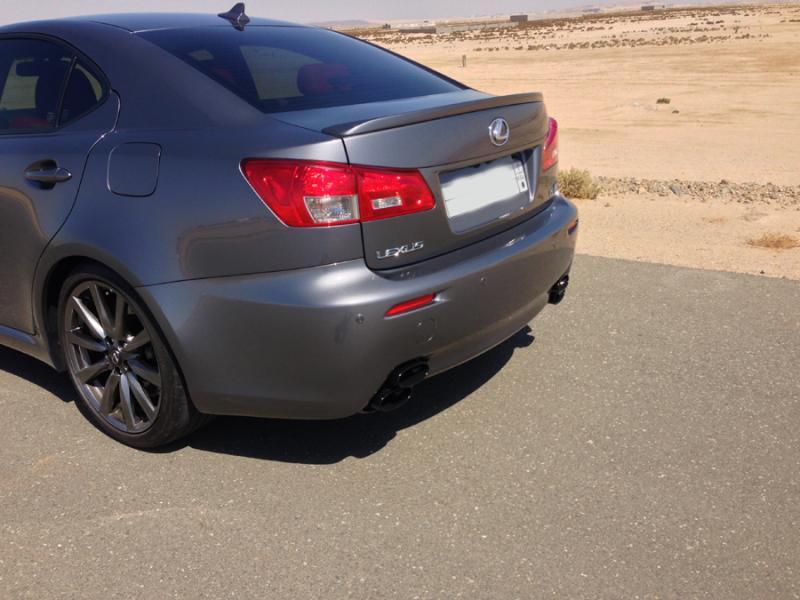 Flat bottom Black Carbon Fibre Top (Blue Stitching) Steering Wheel (Now the original wheel is nice with the red theme but I want to try this on for a while, and so far I'm loving it: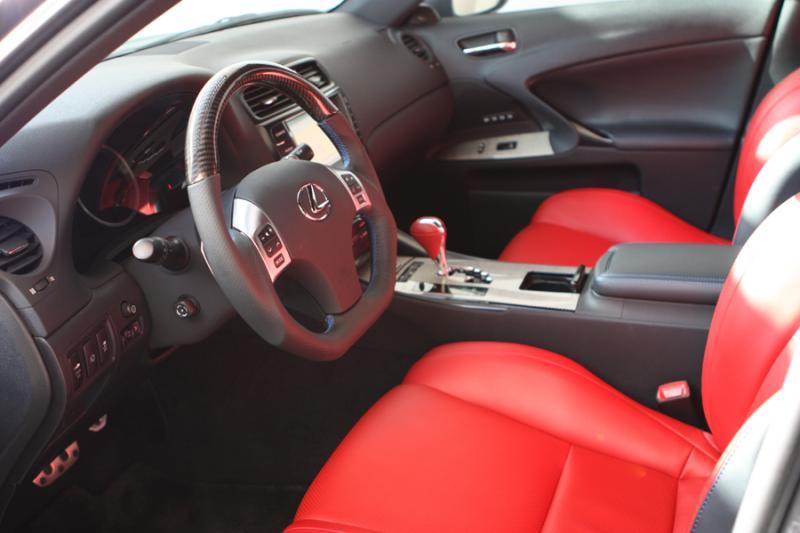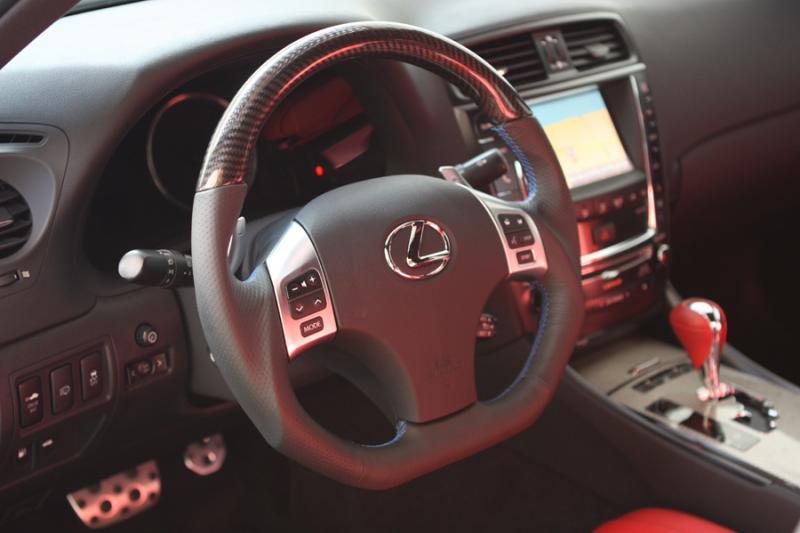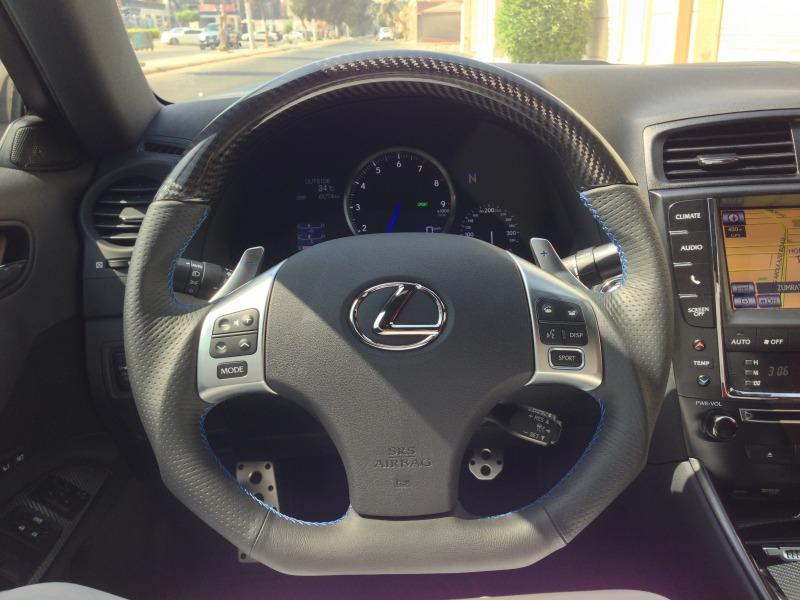 Thanks for the compliments,
well I have my Joe-Z Exhaust and PPE Headers sitting around the house, just want to wait a bit before installing them.
Other than that I'm waiting for my black emblems, and some other parts to finish the dechroming of the car lol
There is a 3M clear bra installed, with sides and rear bumper
6-14-2013
Finally after more than a month of waiting and having my car up one jacks I finally got my powder coated callipers back.
I decided to go with Candy Apple Red Pearl, comments and criticisms are welcome, enjoy the pics:
BTW The pics aren't that great because it was midday and the lighting was crappy.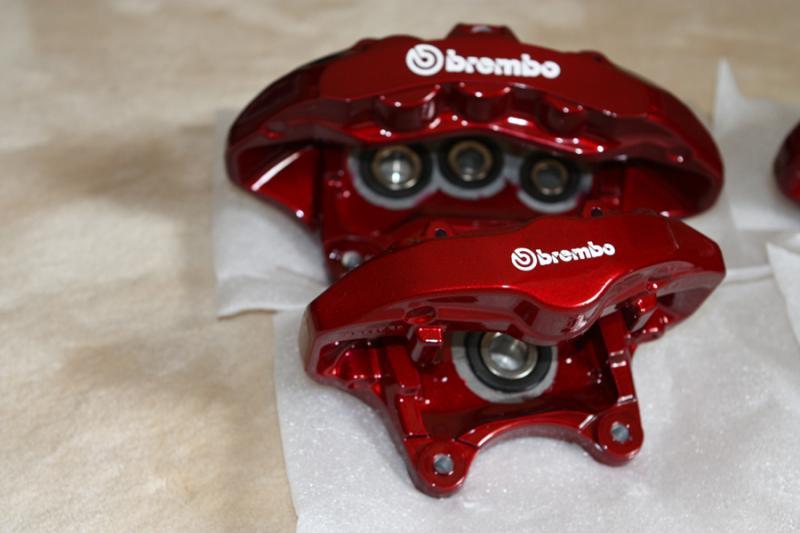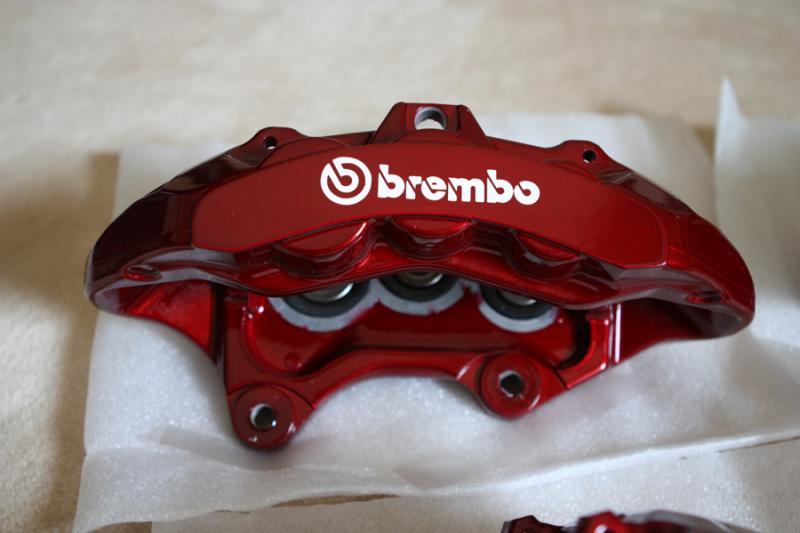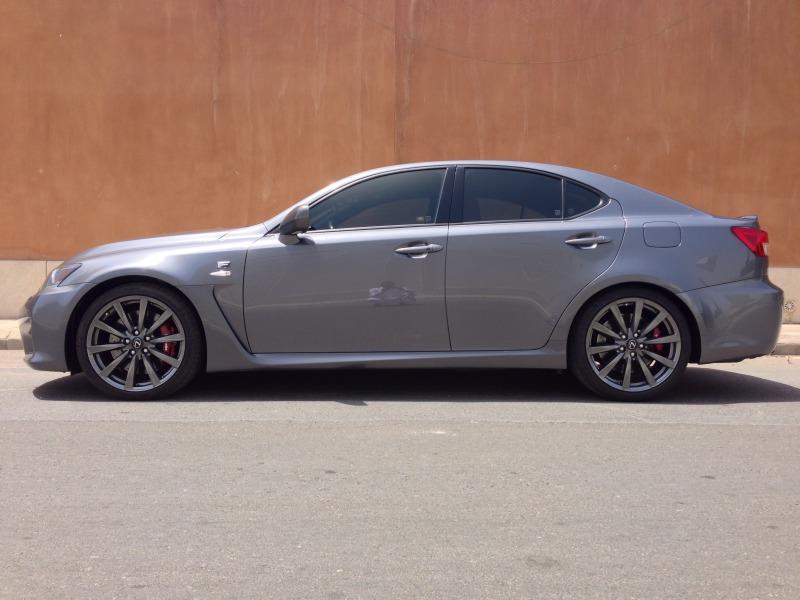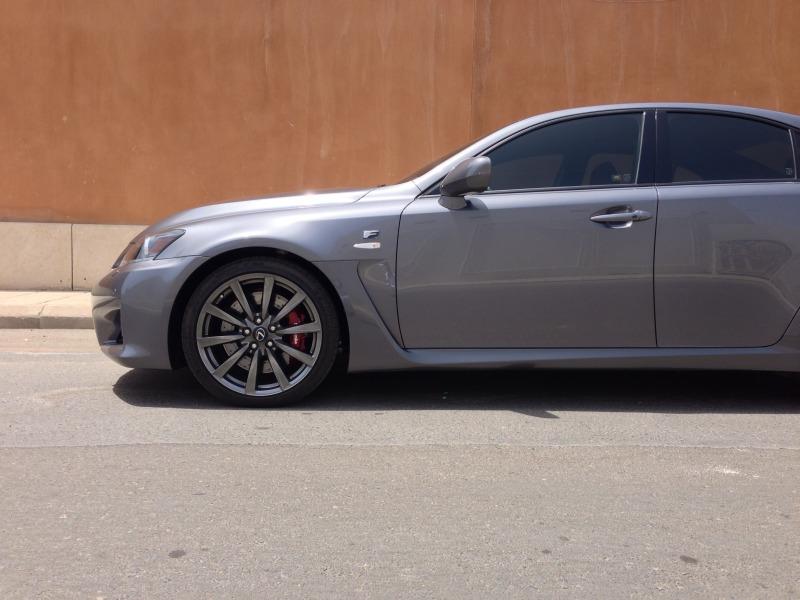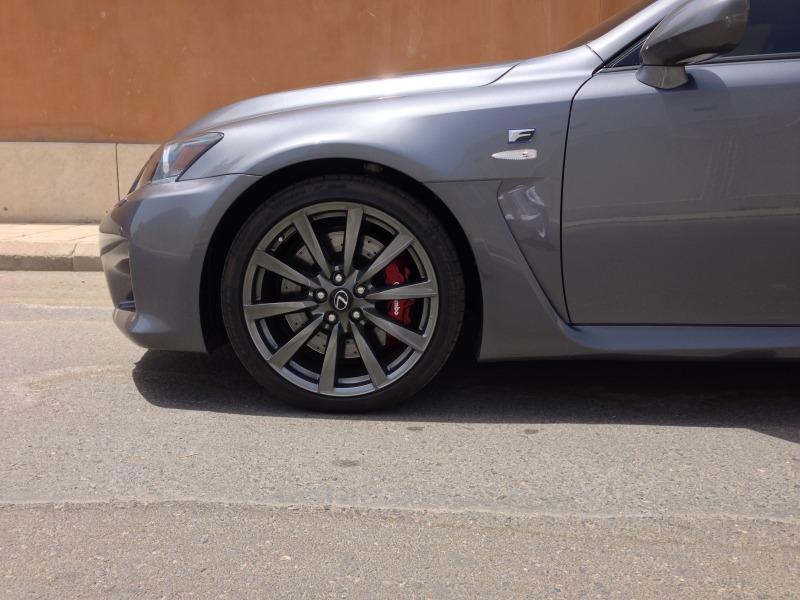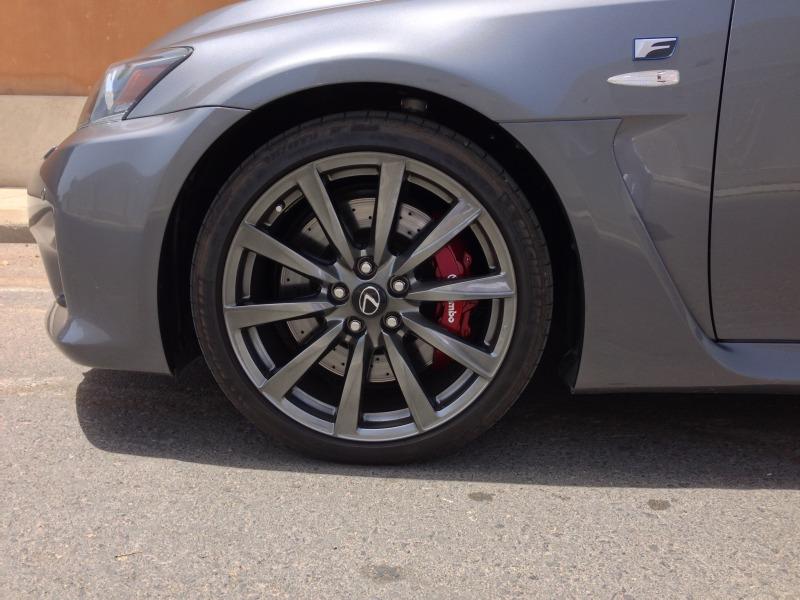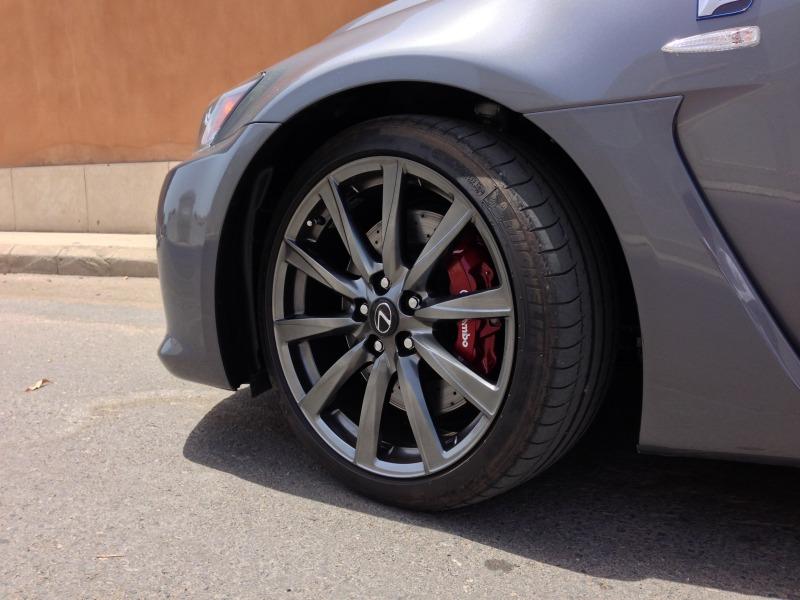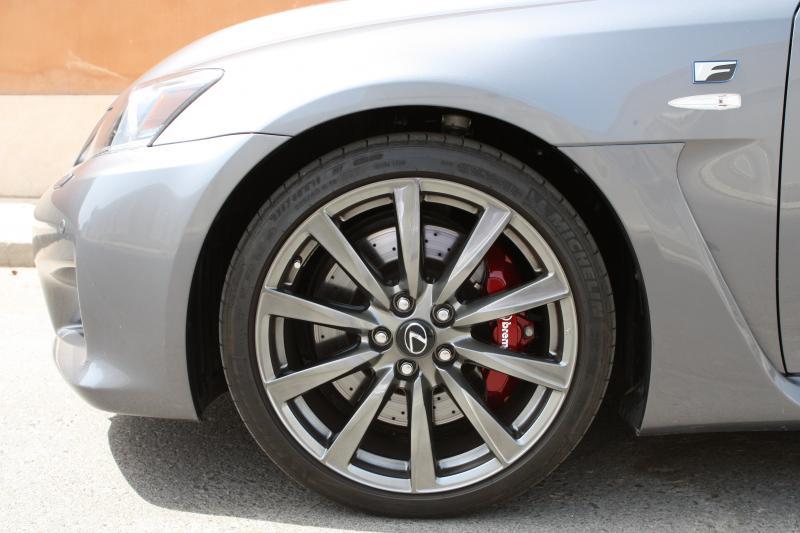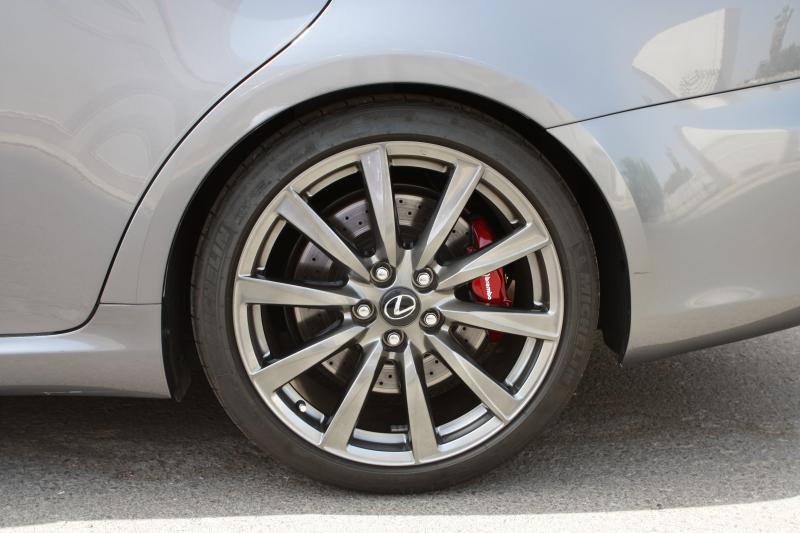 4-27-2014
as promised here are the PC'd exhaust tips, they're holding up pretty well considering it's been nearly a year.
So far no discoloration or chips: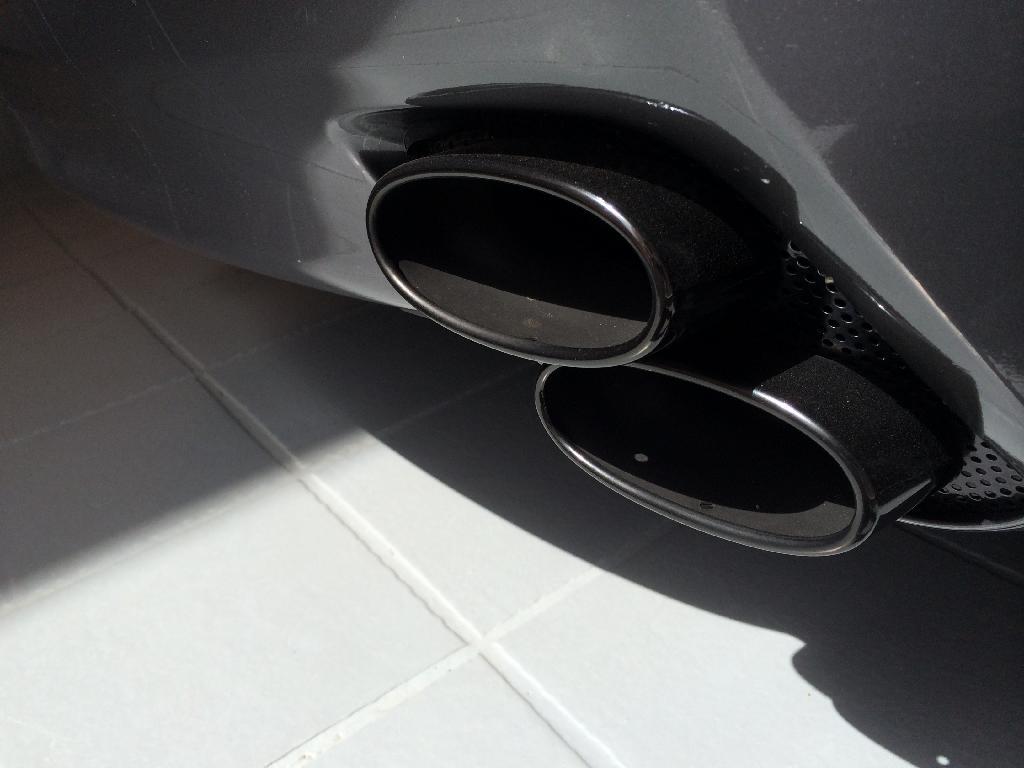 5-9-2014
So here's a lil update on a few bits and pieces I've installed (it's been a while since I updated this thread) :
- PPE Headers
- Black Emblems
- Front grill painted black
- 2014 LED fog lamps
- SIKKY Sway bars
- Robson Design CF Spoiler
- Afe Dry filter
- Apex Throttle controller
- 245 and 275 PSS Tires
Got rid of that yellow rear signal bulb and replaced them with these, much cleaner: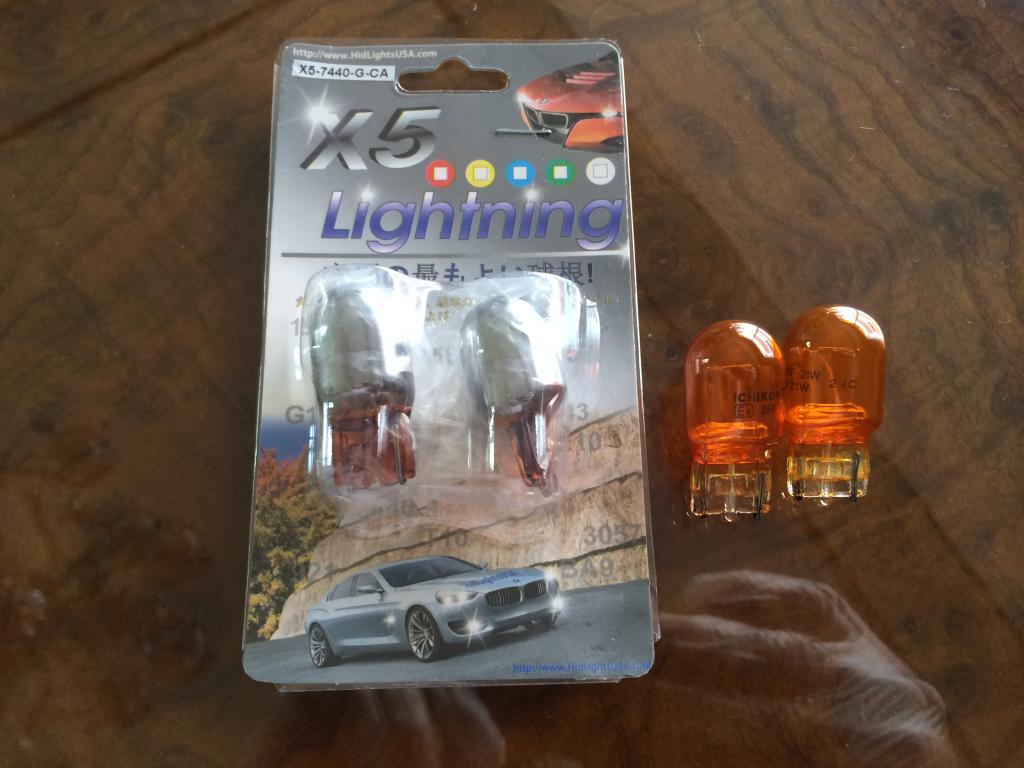 before and after:
Sikky Sway Bars: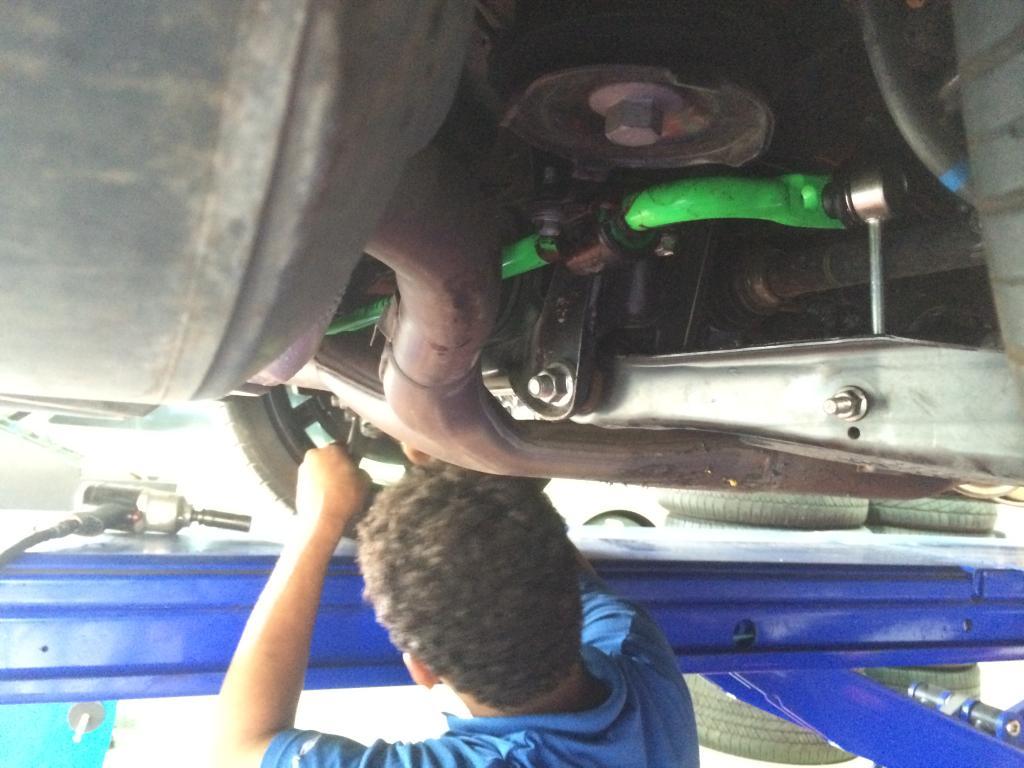 2014 LED Fog Lights:
Difference between original and new fogs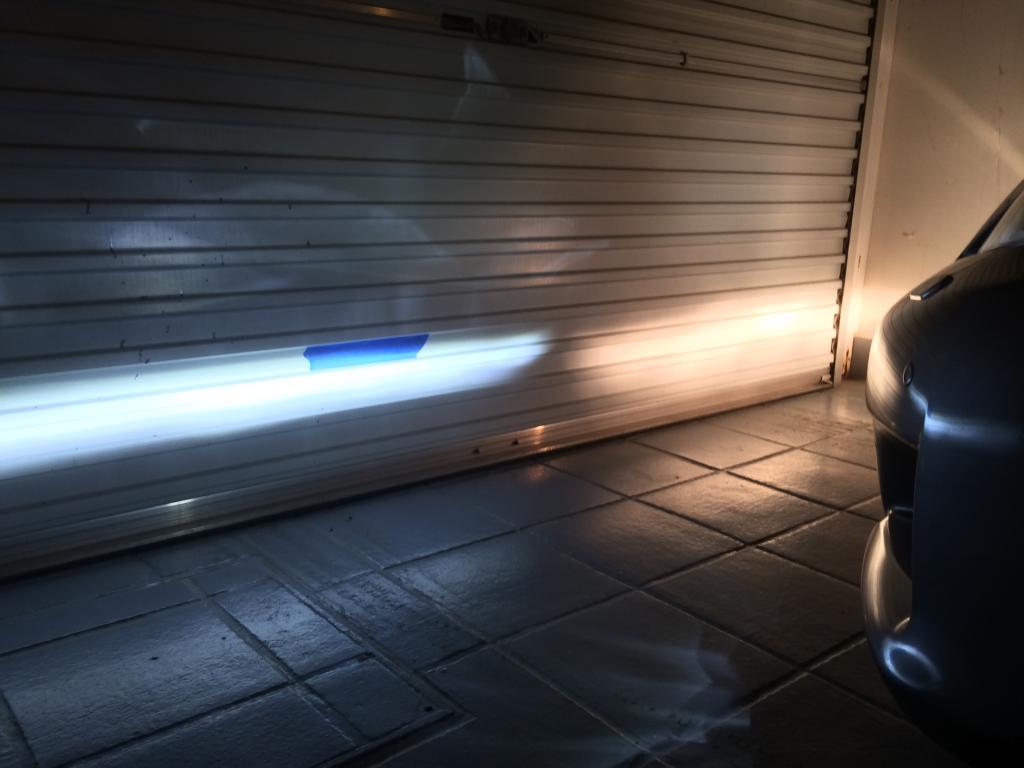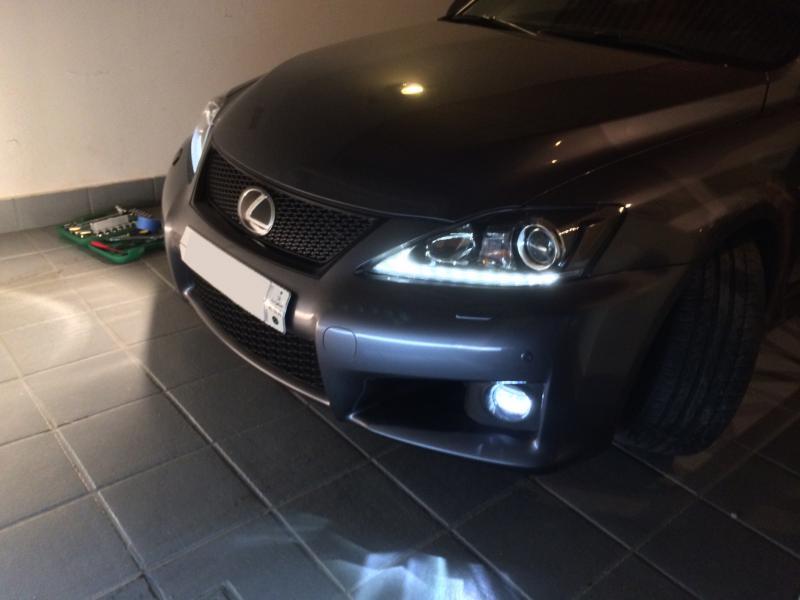 Apexi Throttle Controller: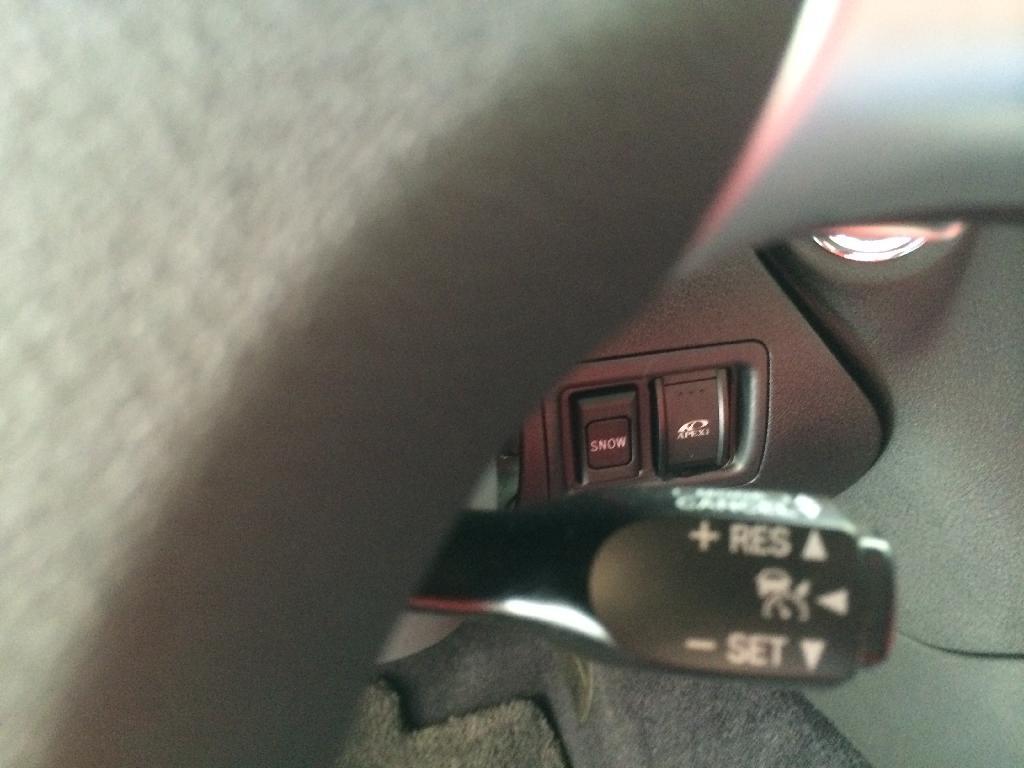 Afe Dry Dilter: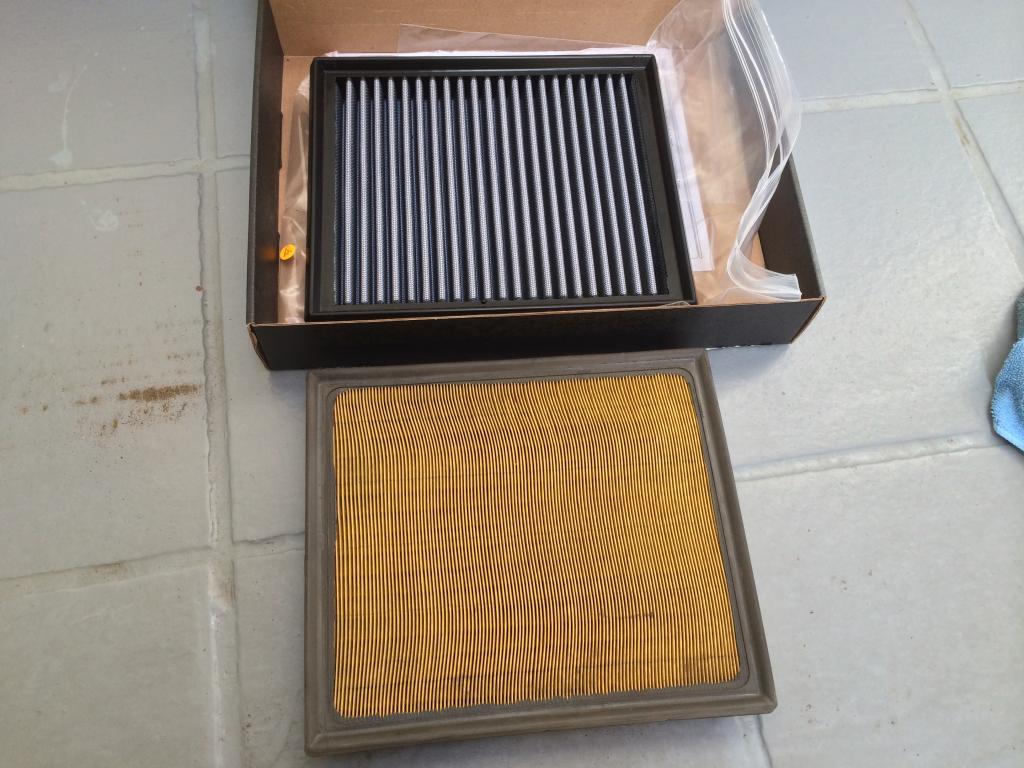 and as you can see no maintenance was done on the stock filters and this was right after my 20k service: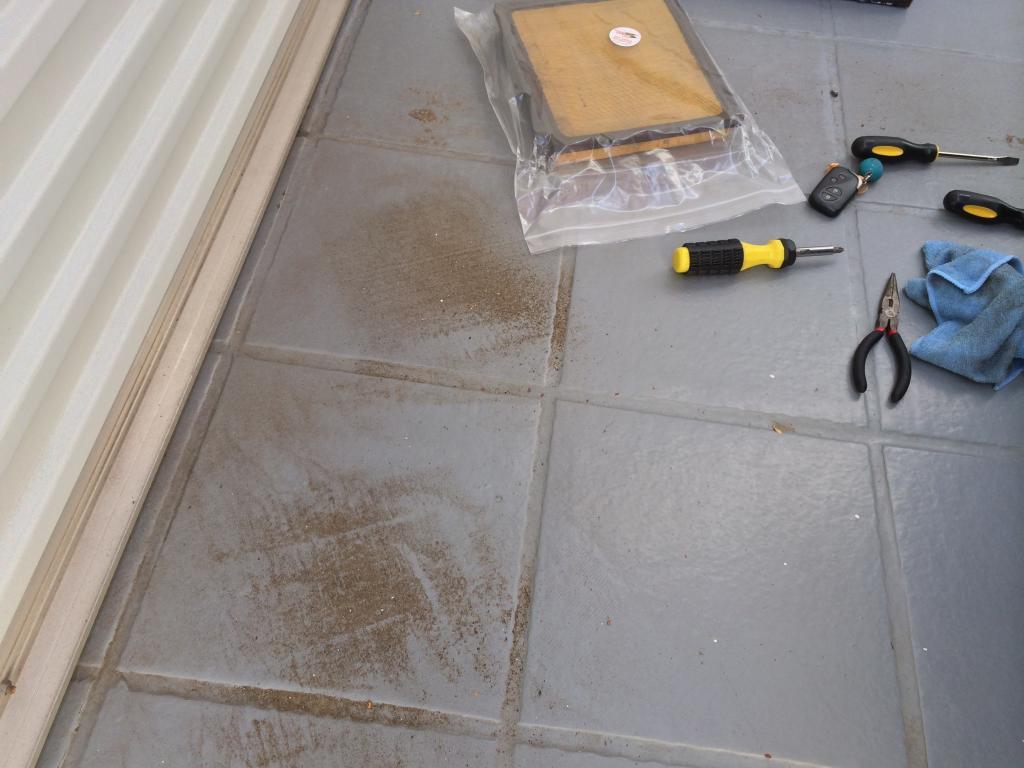 PSS Tires
245/35
375/35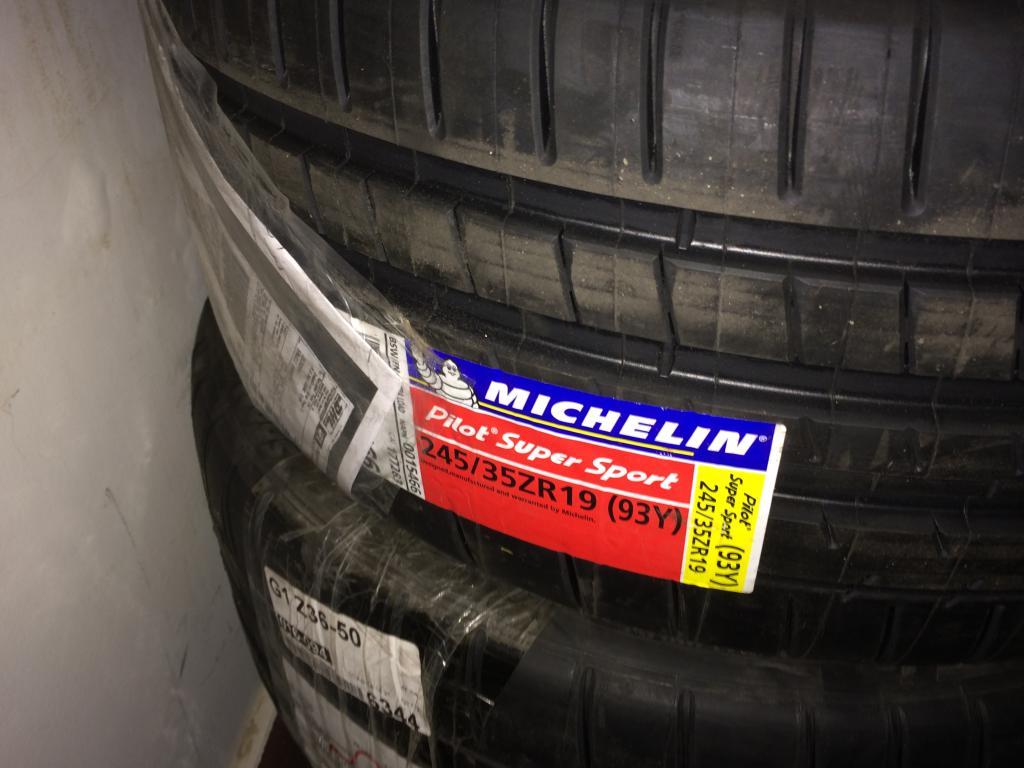 PPE Headers: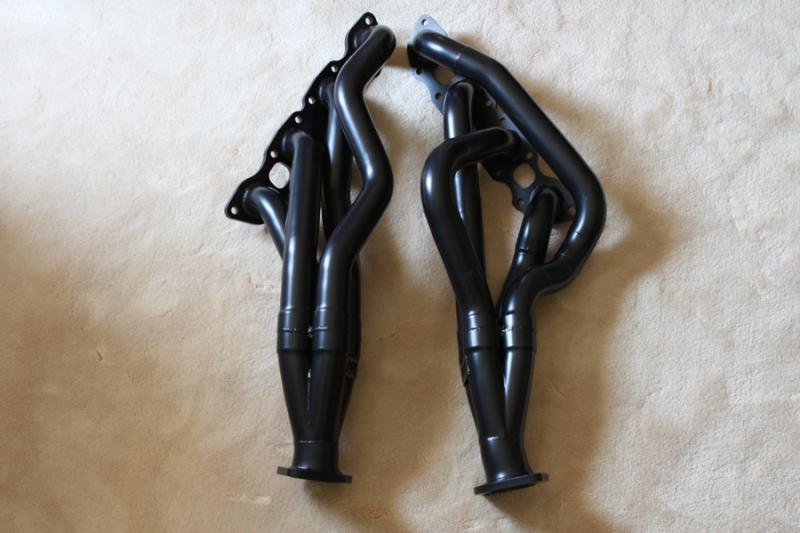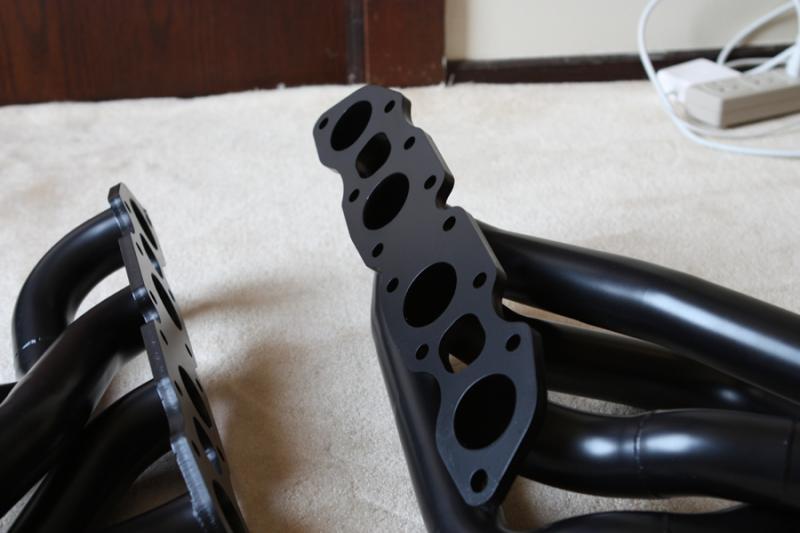 Pics of the Robson Design CF Wing and Black emblems, lucky for me when I removed the rear Lexus emblem there were no holes: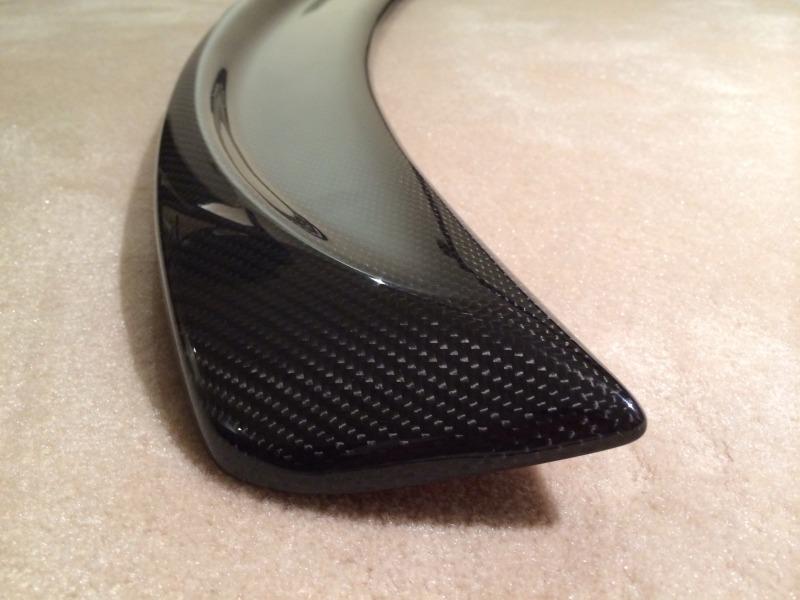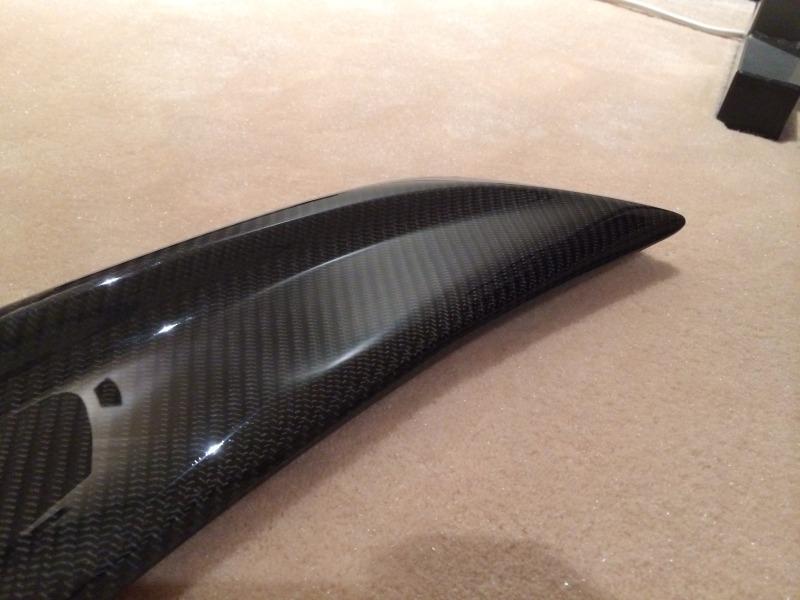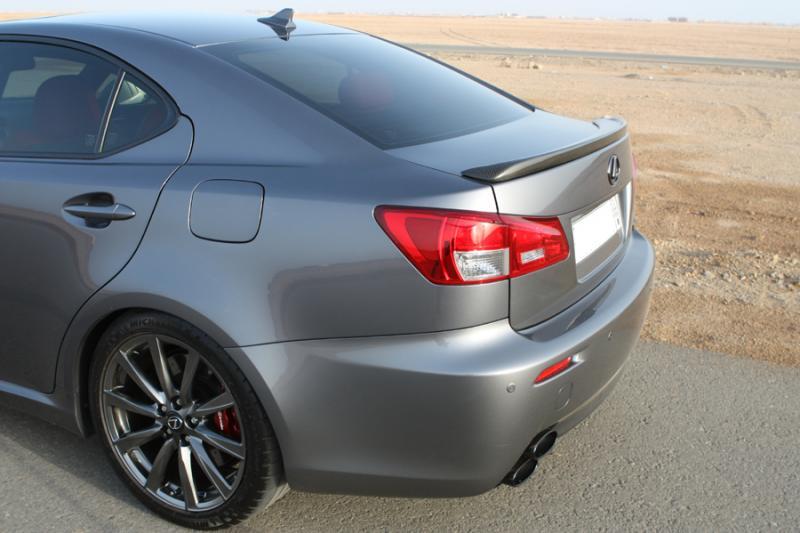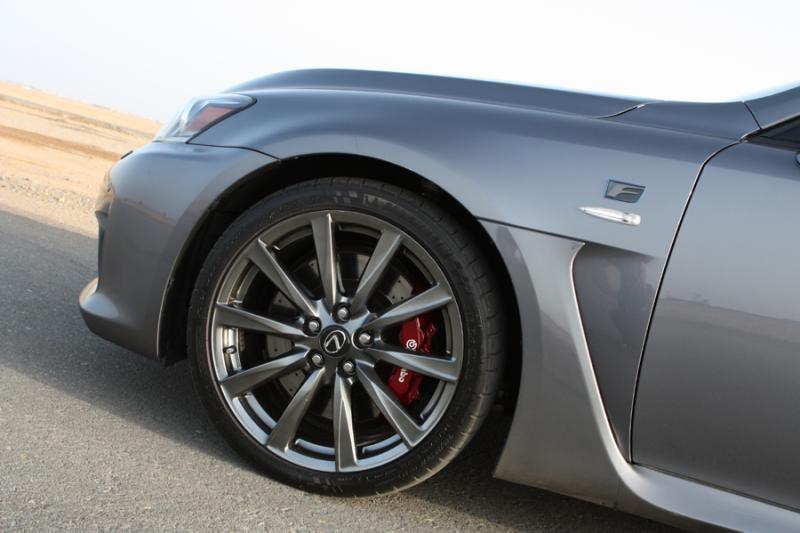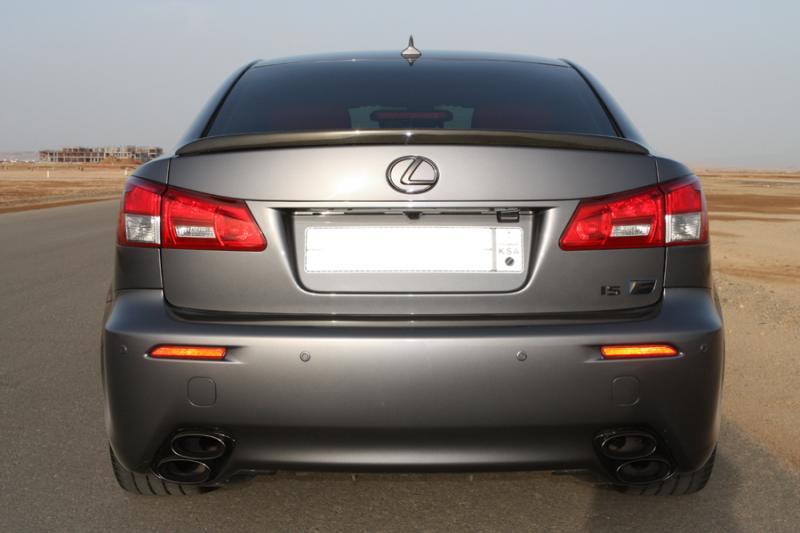 Front Grill Painted Black: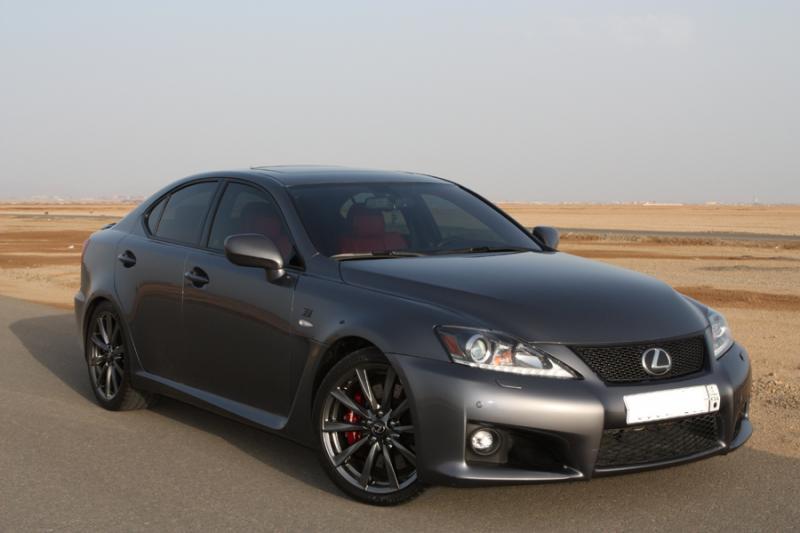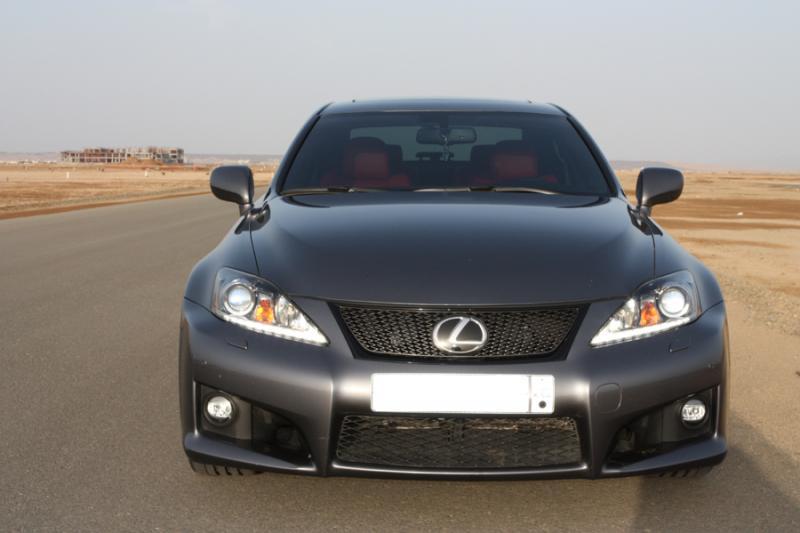 5-10-2014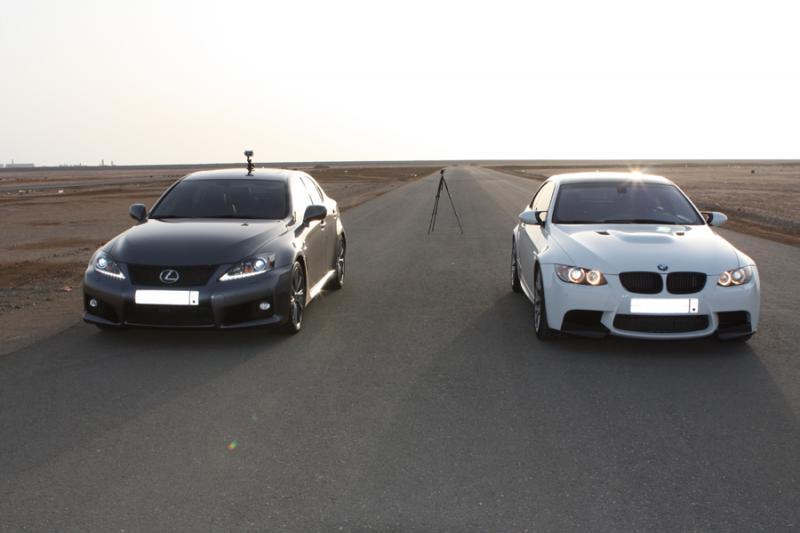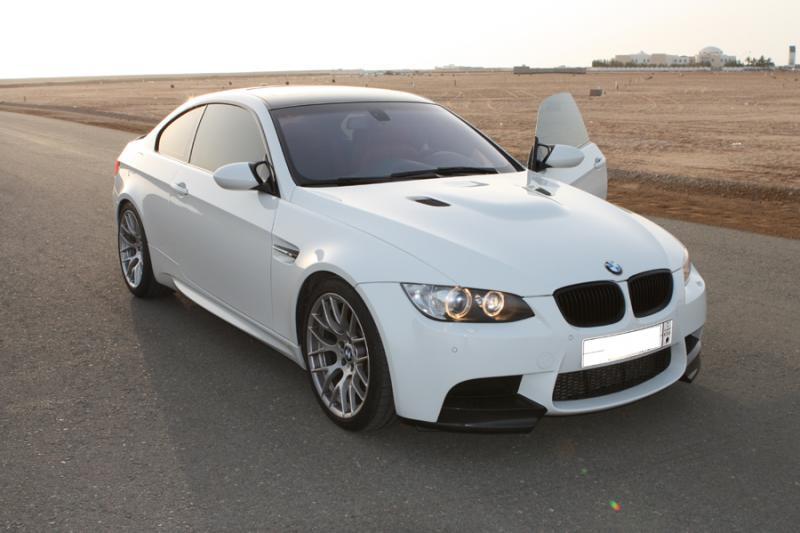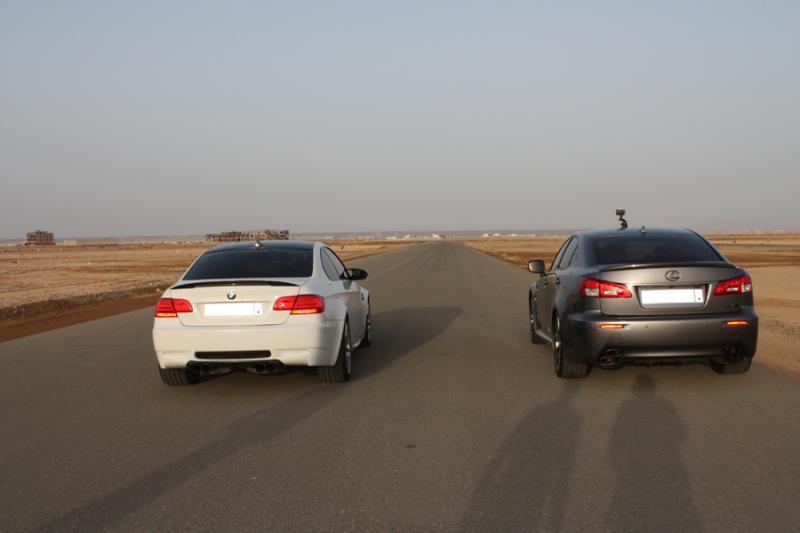 Pics from last night.
5-17-2014
took some pics of the spare tire, it doesn't seem to protrude that much from the bottom (couldn't get a good pic from the bottom) but it does stick out from inside the trunk itself: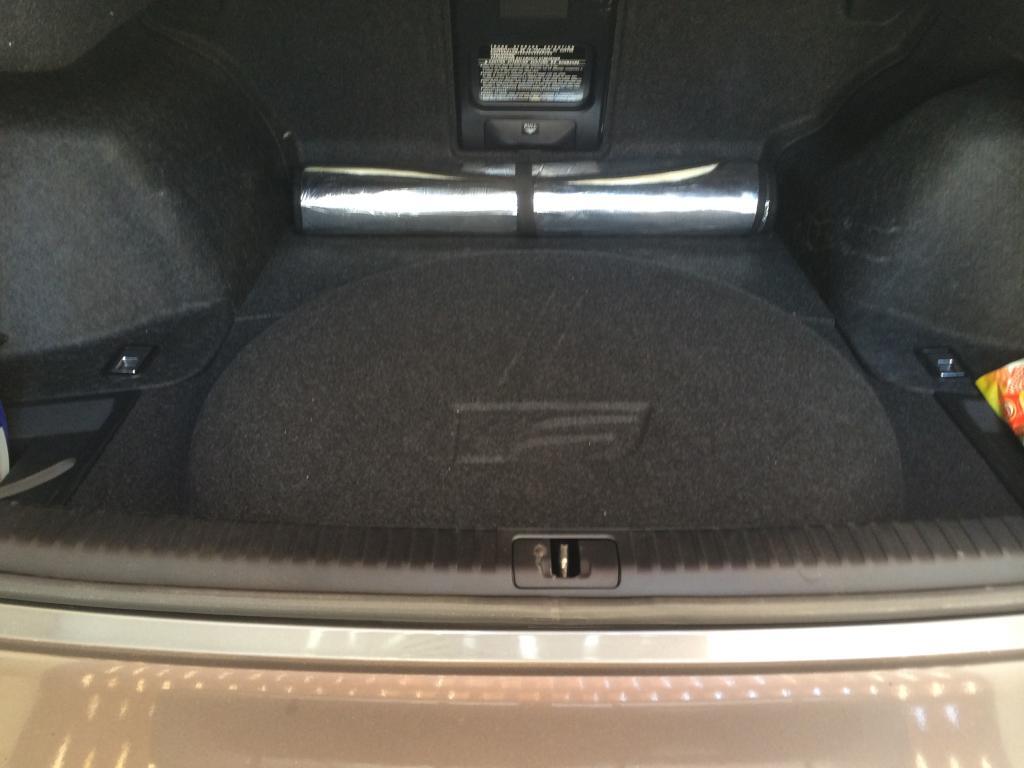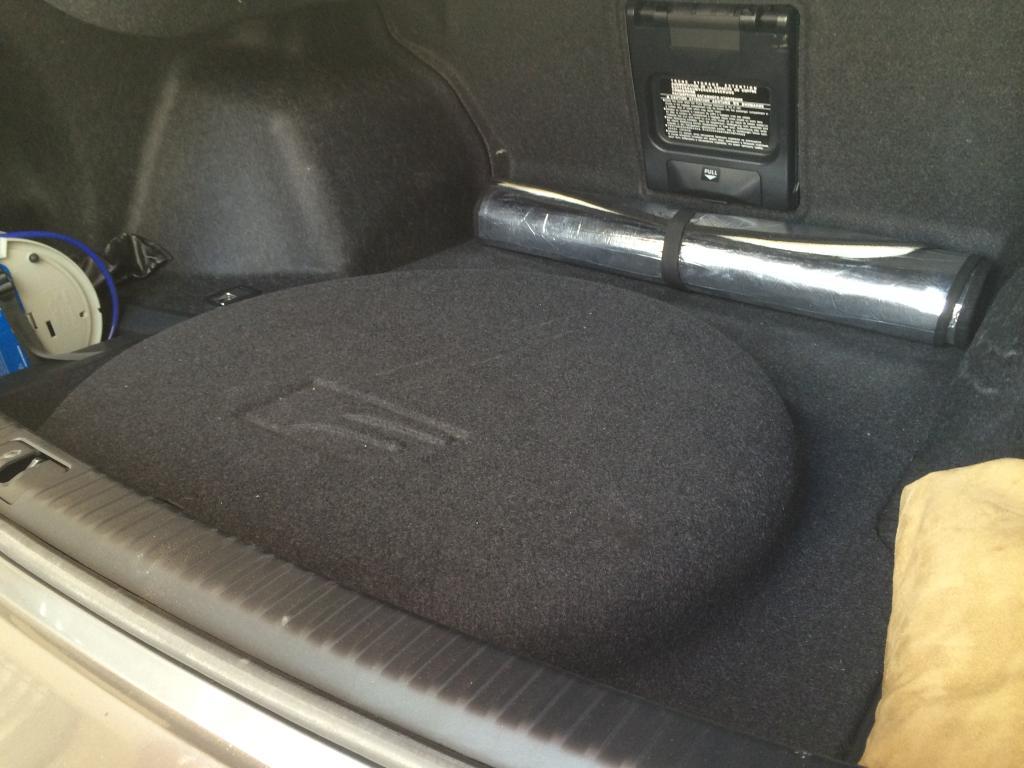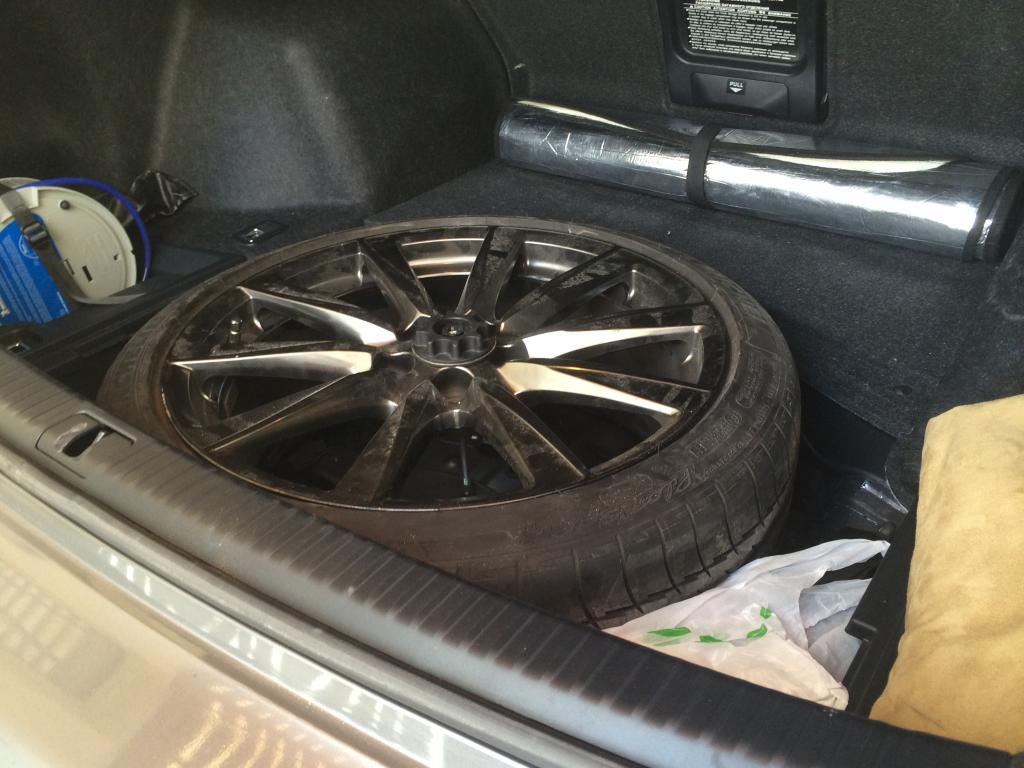 1-21-2015
Finally Got my JoeZ Exhaust installed.
Bought the exhaust 2 years ago and its been sitting in my room and since 2 years have passed decided to get these babies installed. I painted the mufflers in black to "try" and keep it looking stealthy but it's obvious I've installed something

Enjoy the pics: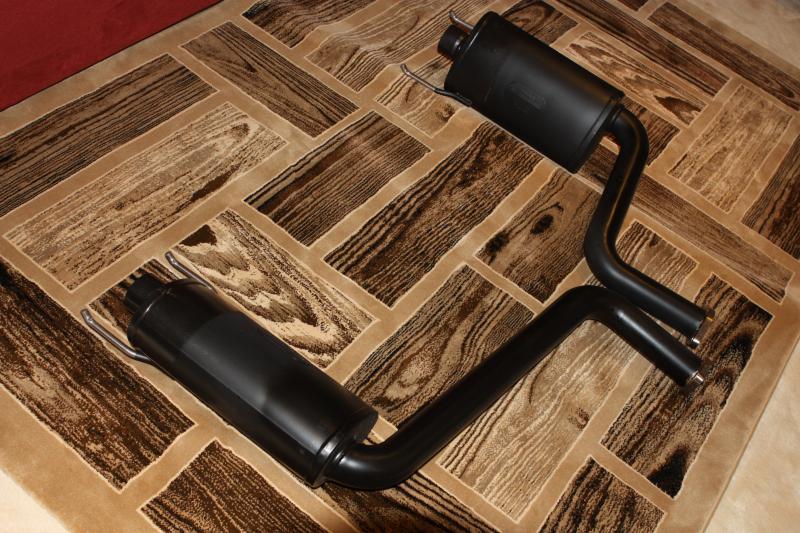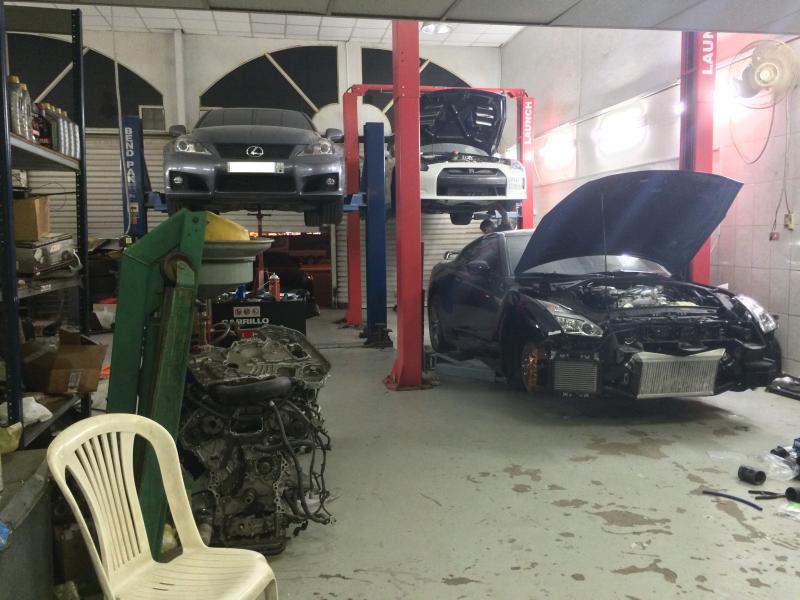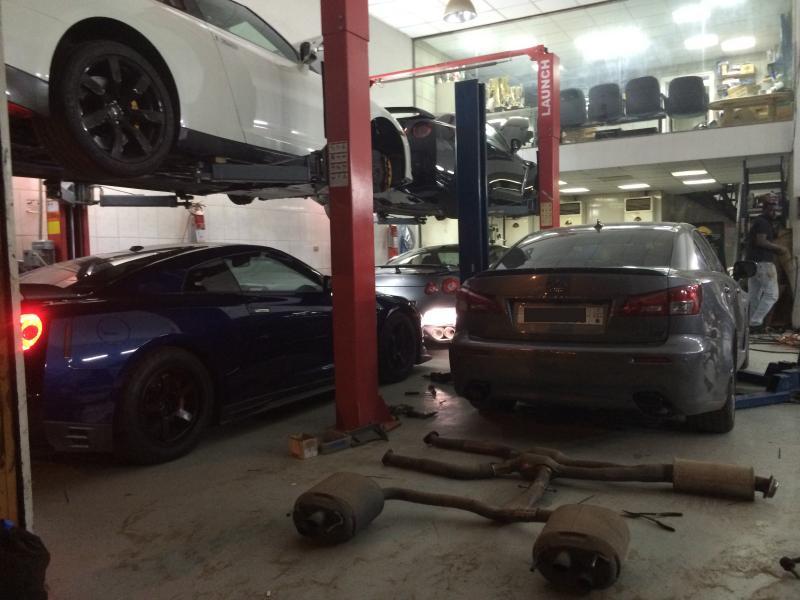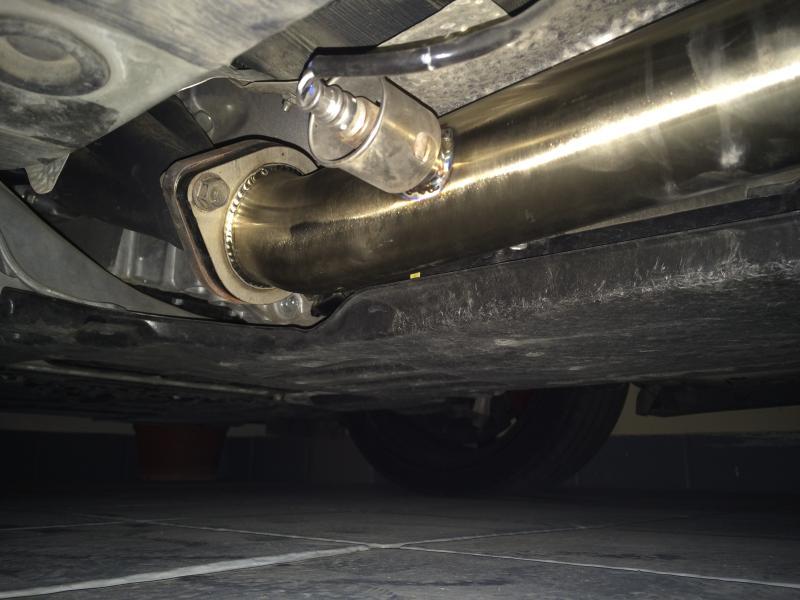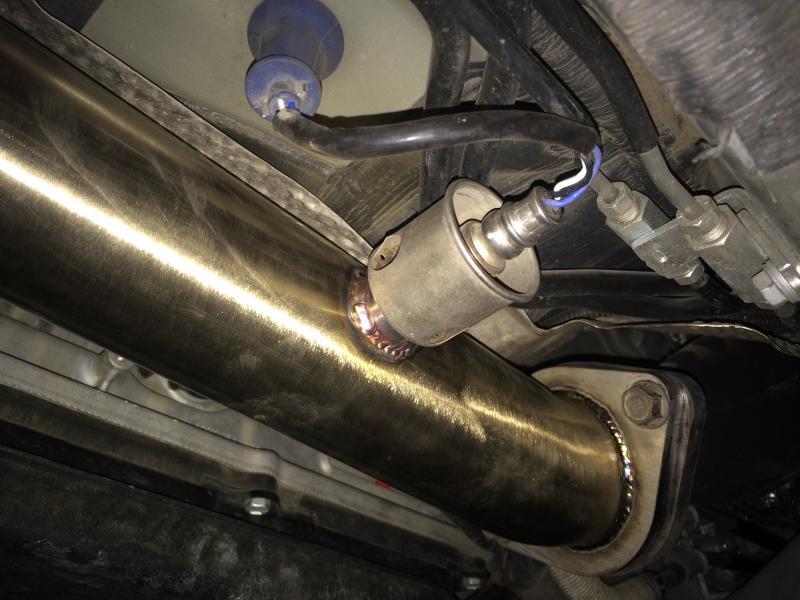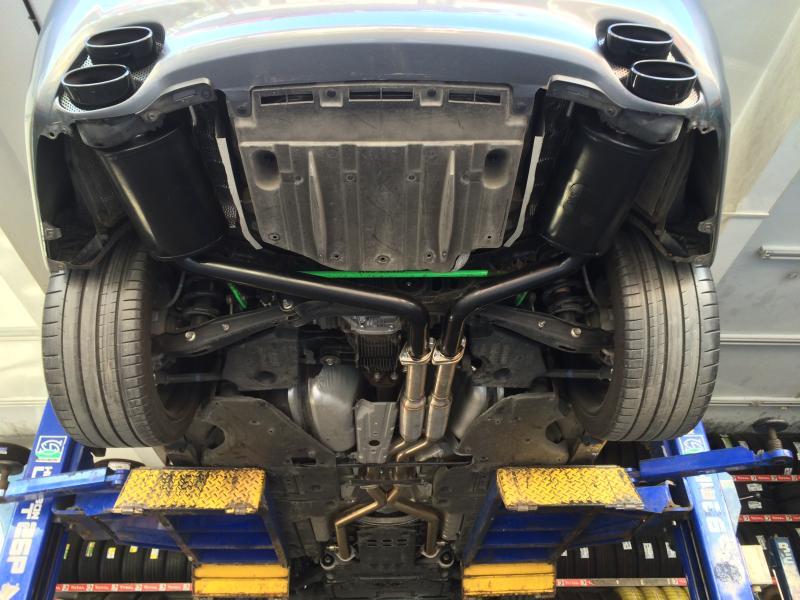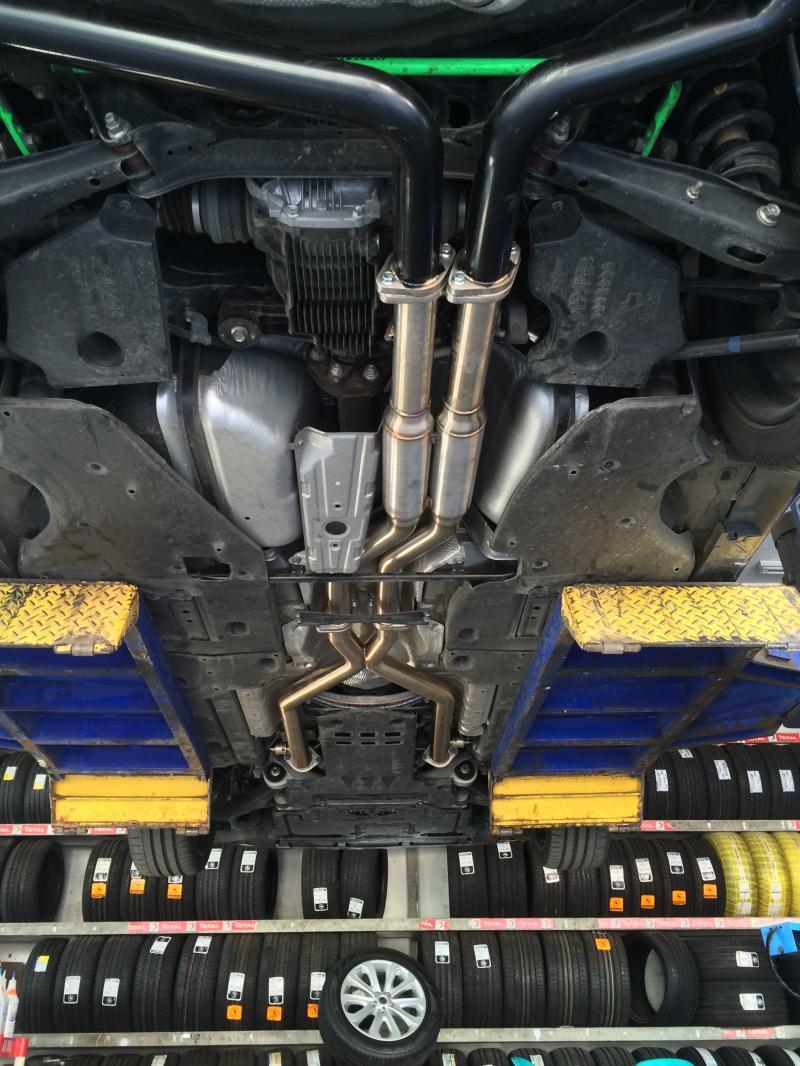 4-30-2016
New Updates I've done over the past few months:

Got these installed over the past few months:
-RR Racing LCA
-RR Racing Catch Can
-Figs 2-Piece Rotors (With RB XT910 Pads)
- SIKKY Front Sway bars
-Cowon AW2 Dash Cams


RR Racing LCA:

LCA Bushing has made a big difference in the way the car feels.
When coming to a stop from high speeds the car doesn't twitch from side to side as before. It holds itself inline with the steering which and stays dead straight.

Also I've noticed when you do WOT runs from standstill the car doesn't slip out from side to side as much as it used to. Simply hold the wheel straight with very little adjustment needed to the steeringto get the car moving straight. So far this has been one of the best and easiest mods to do, it's been on for around 2 months now with no issues in terms of noise. I guess there is a "slight" increase in steering wheel feel but that's attributed to the hard bushing.

RR Racing Catch Can: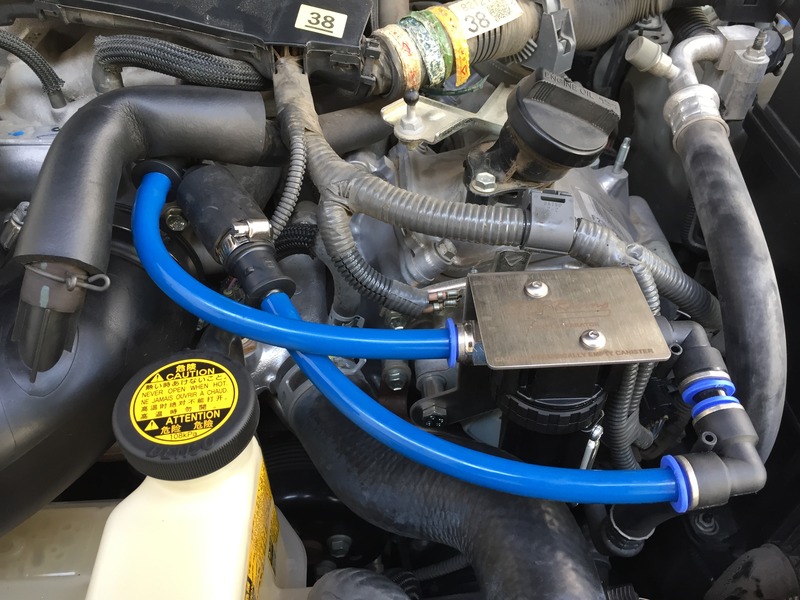 Has been working great so far, with my spirited driving I have to empty out the can every month or so. Working great.

Figs 2-piece Rotors:

Just installed these today so haven't driven much with them on yet. So far I can feel bumps and steering is slightly lighter but I haven't had a chance to drive the car as I normally would so tomorrow on my way to work I'll be bedding the new pads in and seeing how they compare to the OEM rotors.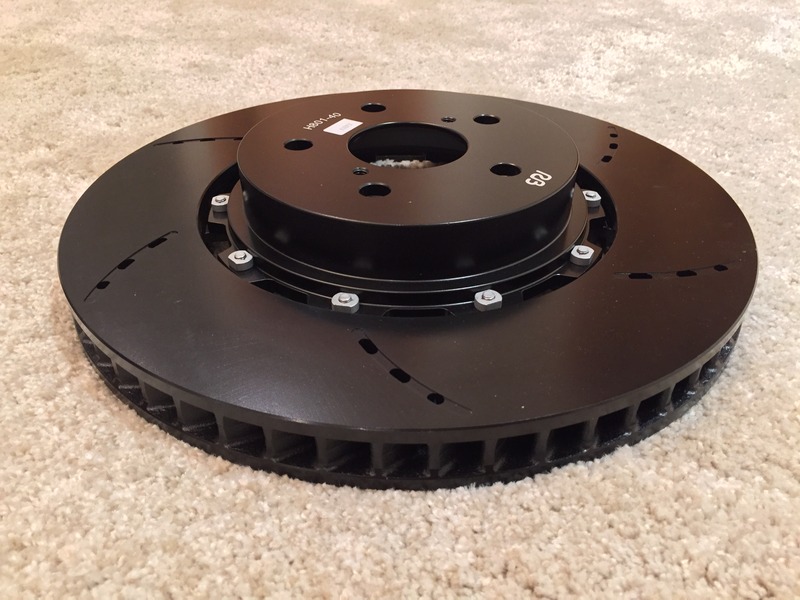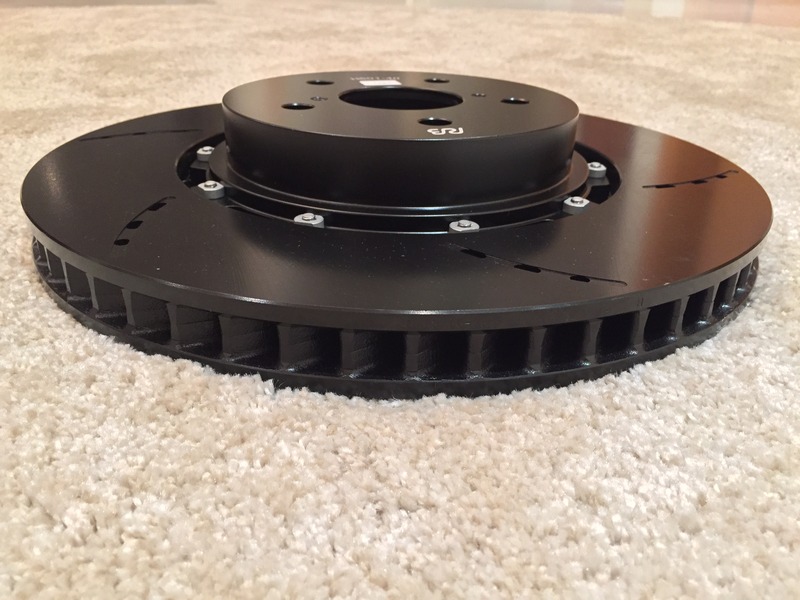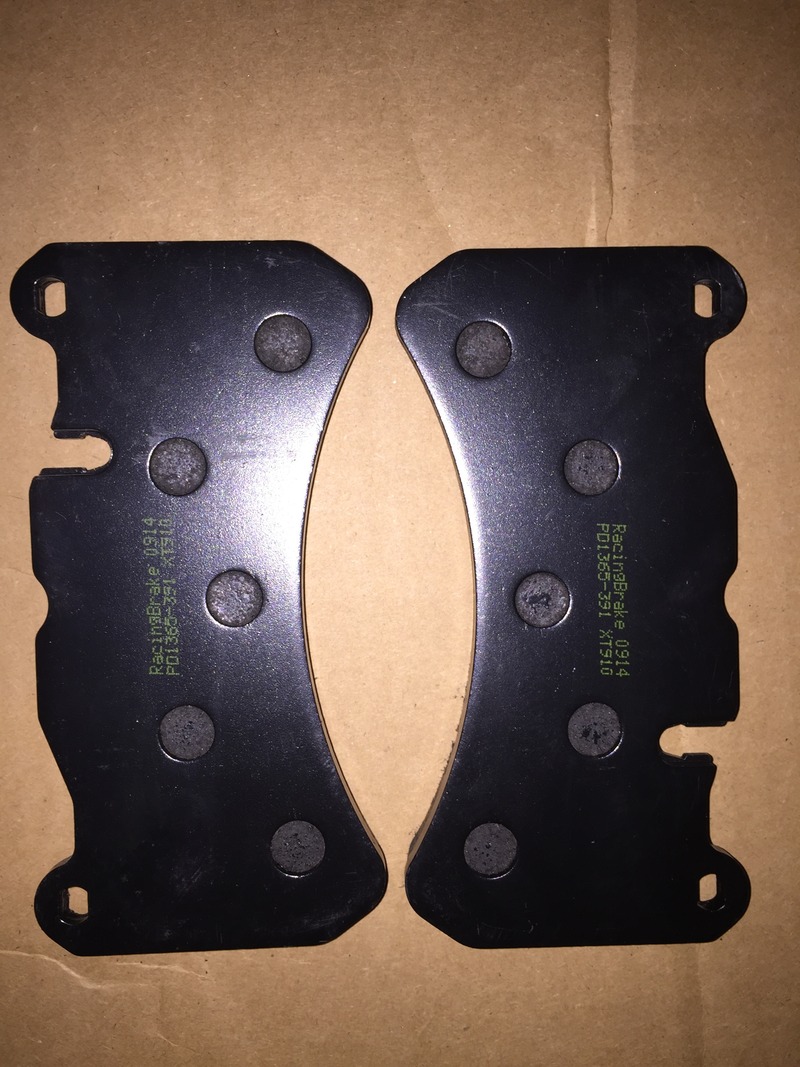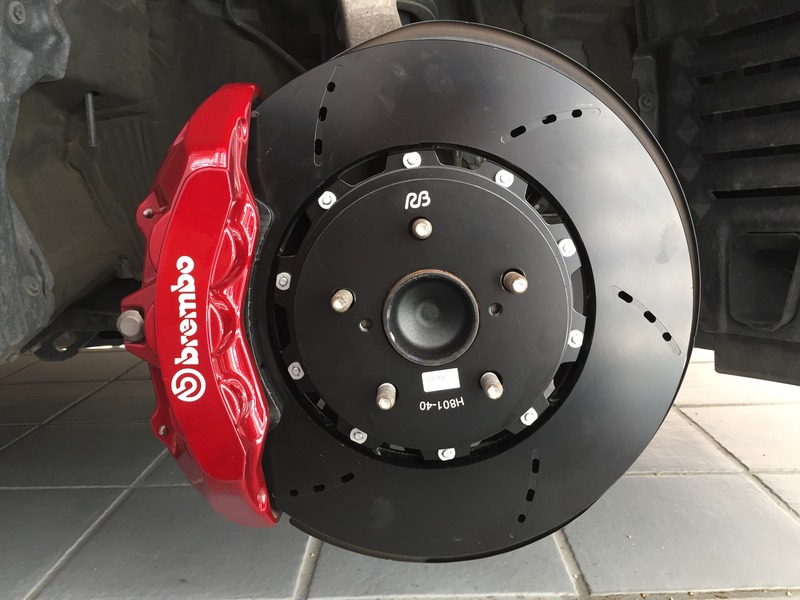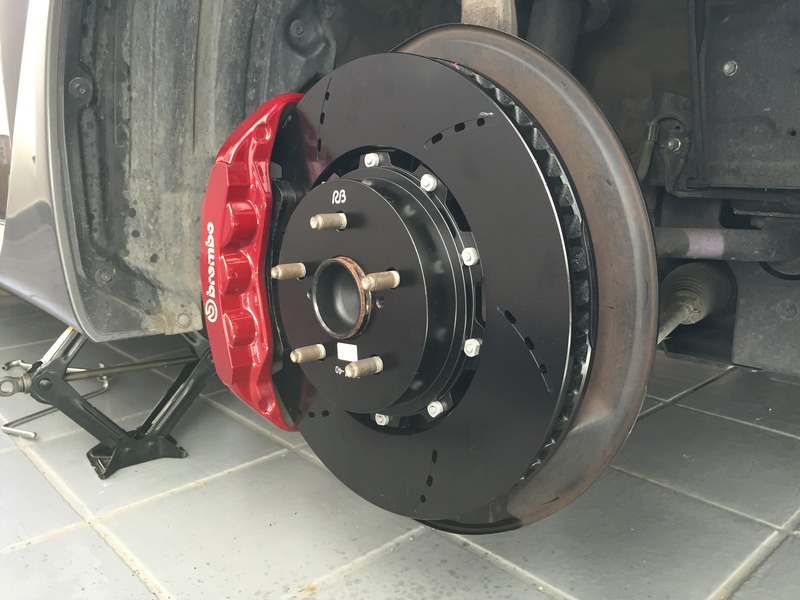 SIKKY Front Sway Bars: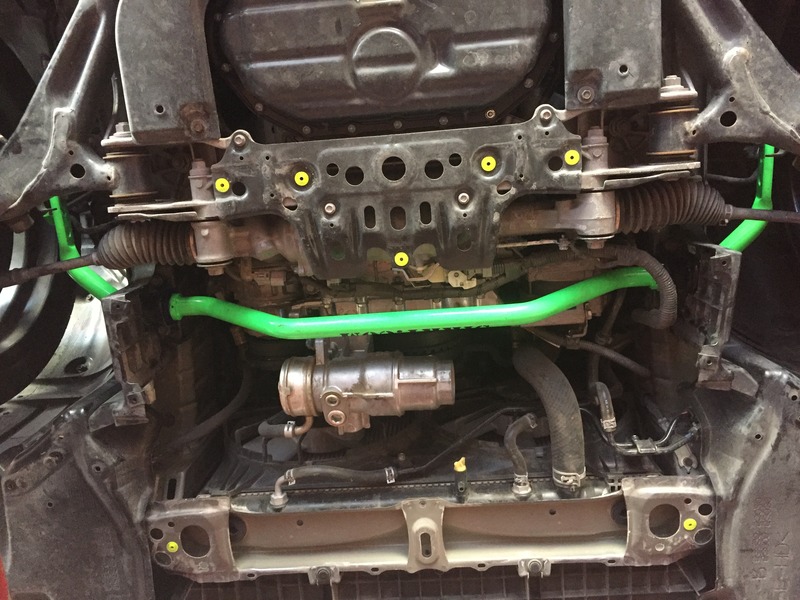 Installed the SIKKY front sway bars with 30mm Polyurethane Bushings.

Cowon AW2 Dash Cam: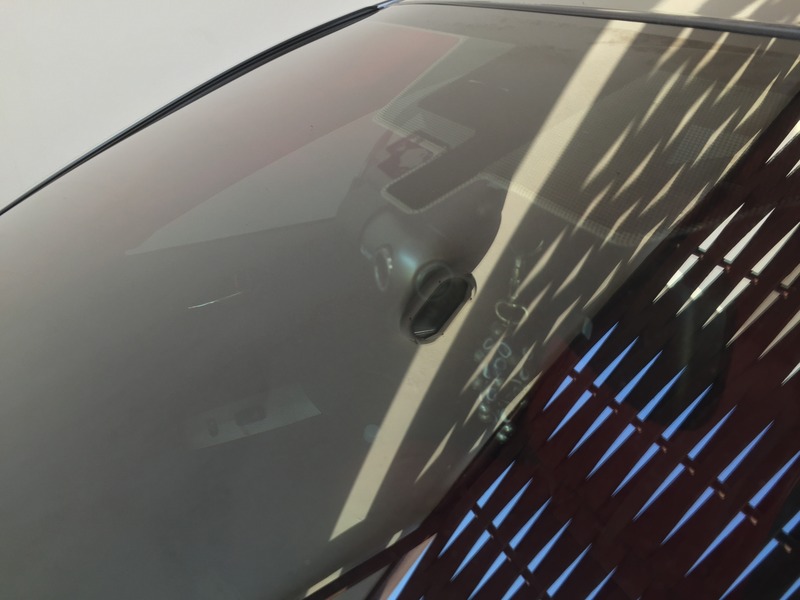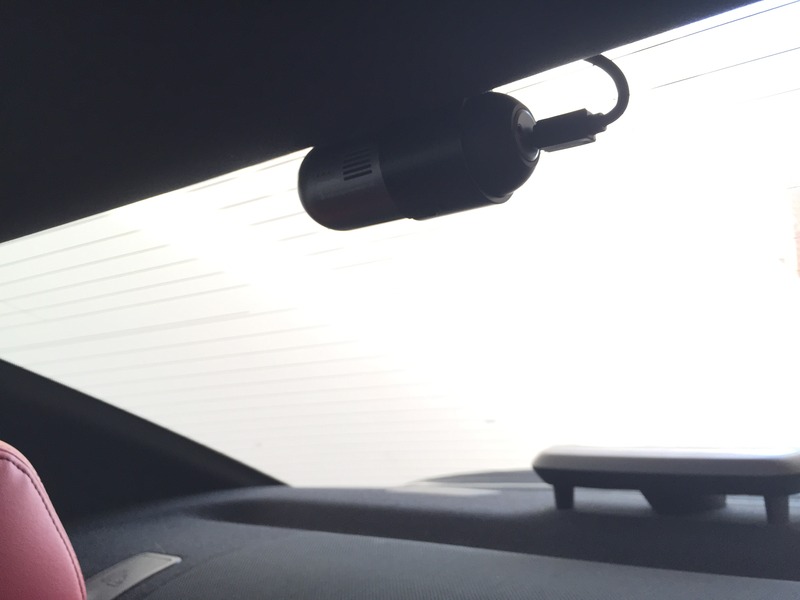 Now this little beauty has been a bliss to have on the car. It's hard wires to one of the fuses and so far everyone that's driven my car or has been a passenger hasn't noticed the camera which is great for catching people off guard.
From what I know this is the only dash cam that has full HD in the rear. I believe others do not or at least that was the case when I bought mine.

It's been to the stealers a few times and each time I manage to catch something funny like the clips below:
4-27-2017
Rear OEM fogs lights Installed:
Parts needed are as follows:
New indicator Stalk which include the additional selection for the rear fog light: 84140-30311
New Rear Inner Light clusters which include the rear fogs:
81580-53071 Lamp Assy, Rear, RH
81590-53071 Lamp Asse, Rear, LH
Changing the indicator Stalk was pretty straight forward after watching one or two videos on YouTube, and changing the rear Lamp was even easier. Pics below for reference of the change but it was a simple plug a play.
The only thing I'm trying to sort out now is displaying the rear fog lights on my dash when they're switched on.
The light for the rear fogs is in the dash but I think it needs to be programmed by the dealer or something.
I've looked into Techstream but can't find anything to help activate this light.
Old Vs New Indicator Stalk: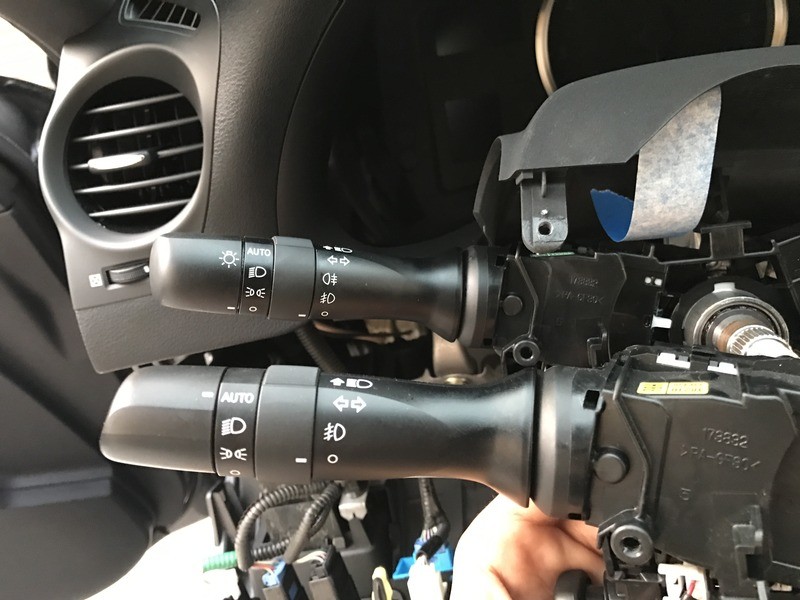 Bottom Lights are the new ones with the fogs installed: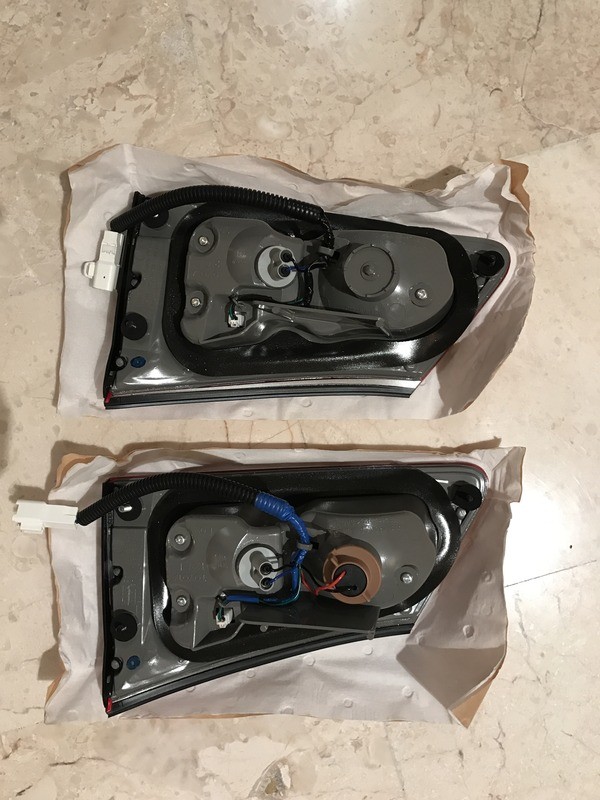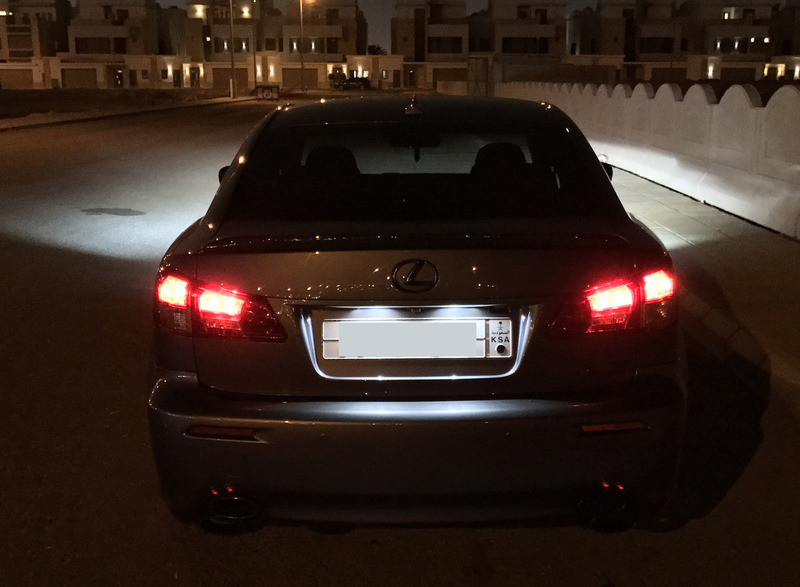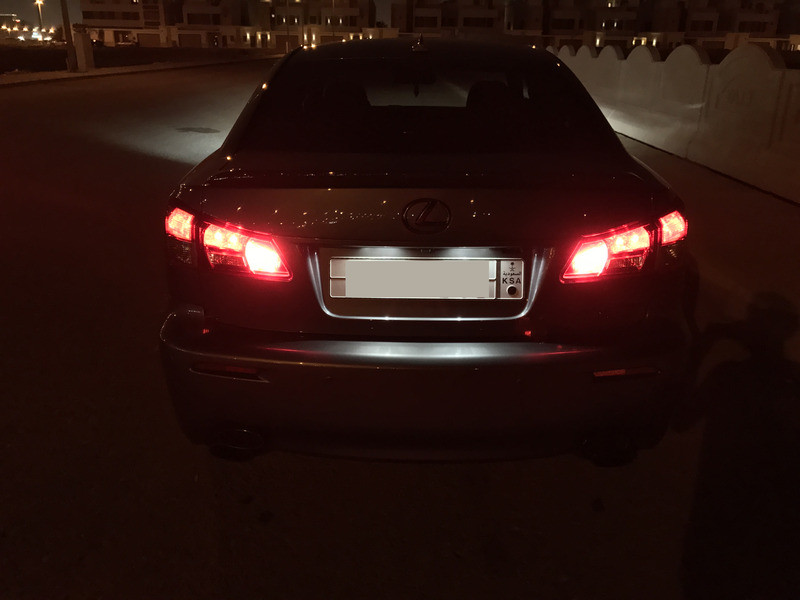 4-29-2017
Swapped my RR Racing LCA Bushes to Figs Bushes:
The RR Racing Bushes were on for a good 2 years and have been great but I needed to do maintenance and had the Figs Bushes with me so I swapped them out.
Does seem the ride is slightly less harsh but that could be all in my head. the RR Racing LCA Bushes did make a big difference in keep the car tracking straight which I liked. In the future I might be fitting them back in.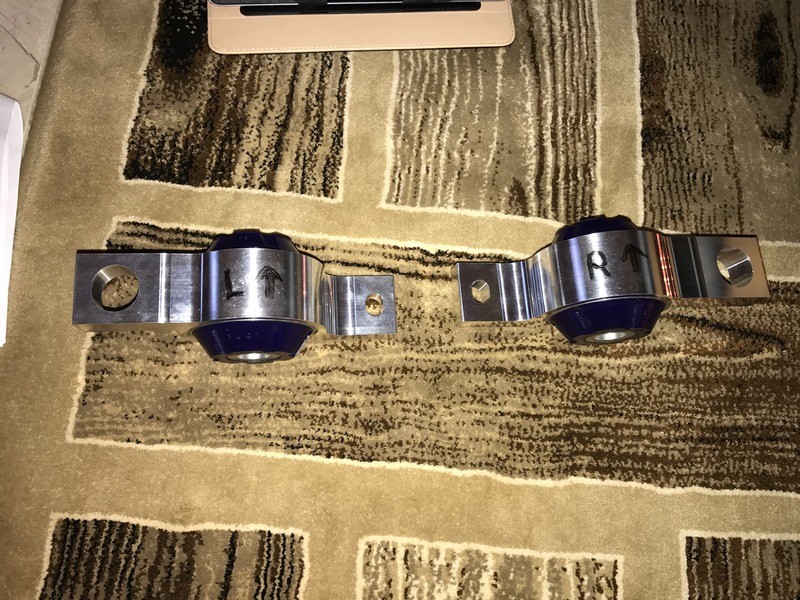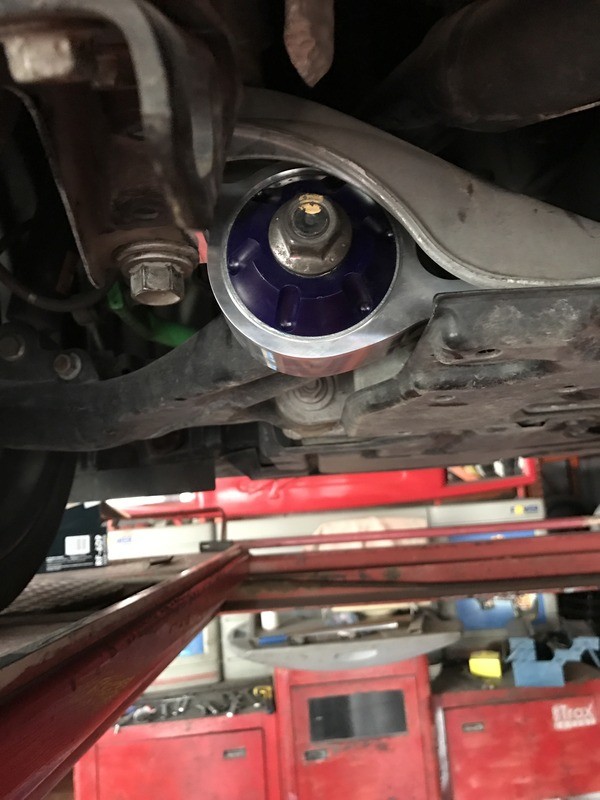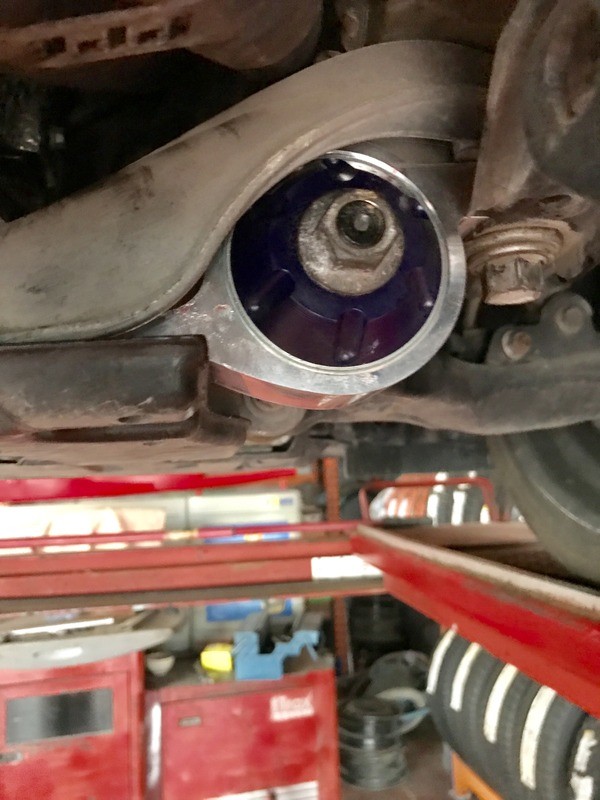 8-8-2017
Well she's finally arrived in the UK, I bought a Porsche Cayenne GTS as a replacement (family car) and I just had to keep the ISF so shipped her to the UK.

Took a little under 2 months for shipping, registration, MOT etc... and got her back around mid July.

Oh and they managed to fix my rear fog-light indicator on the dash as it wasn't lighting up before (I believe they did some custom wiring to get it working)

Still have a lot planned for her so I'm glad she's in a safe place right now
, some pics below: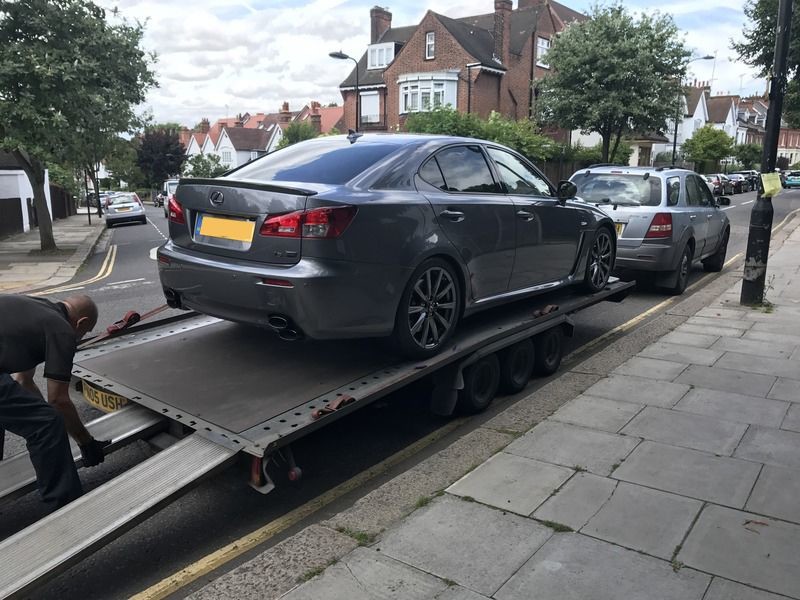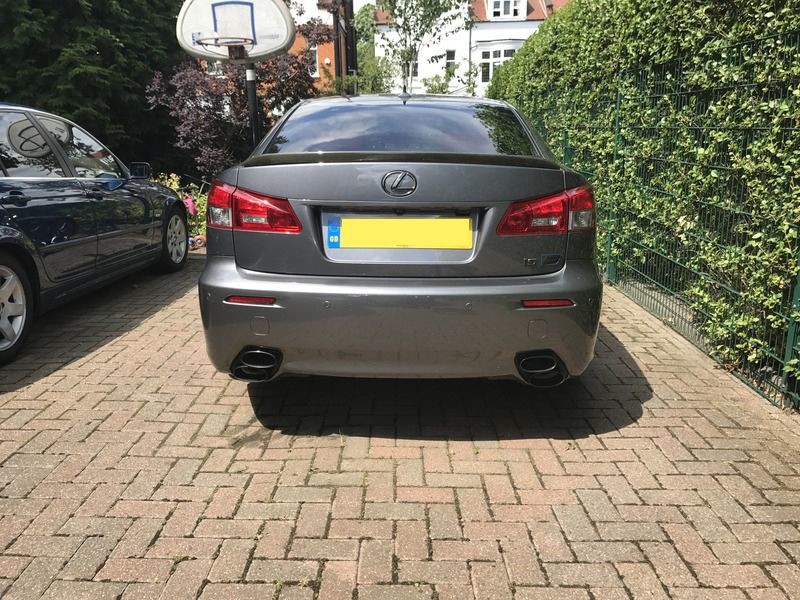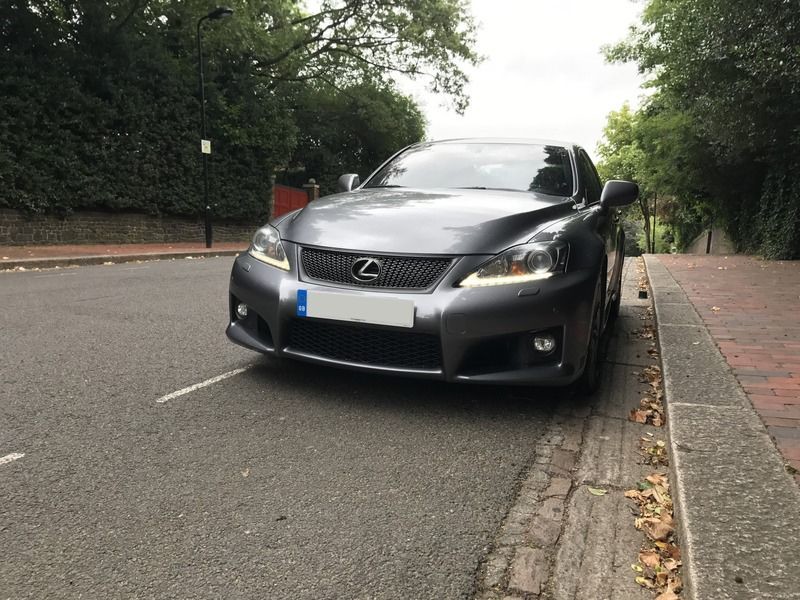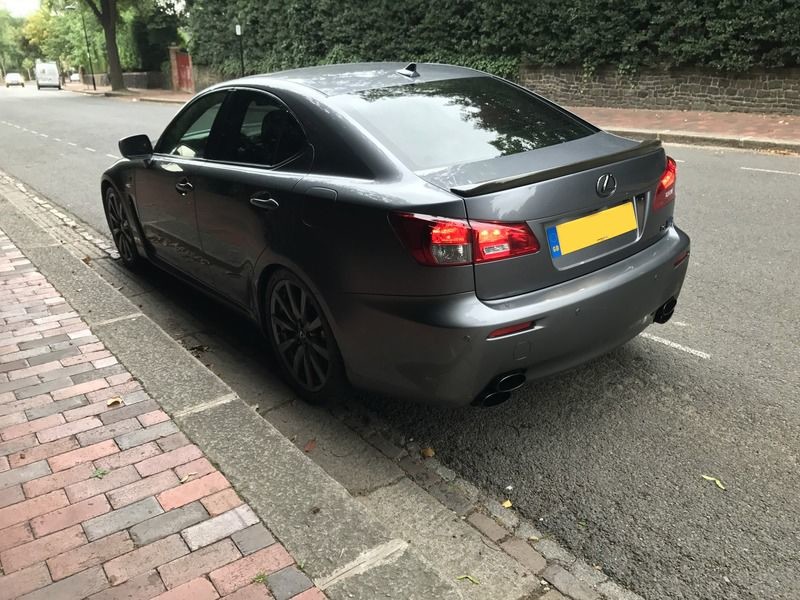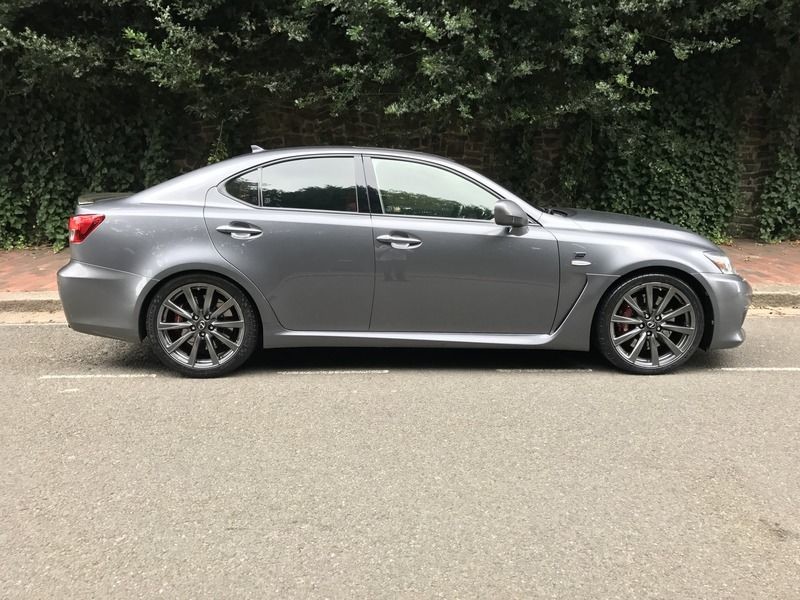 I managed to get hold of some reflective number plate stickers, so took off the front number plate holder and put on a sticker instead, makes the front end look cleaner imo.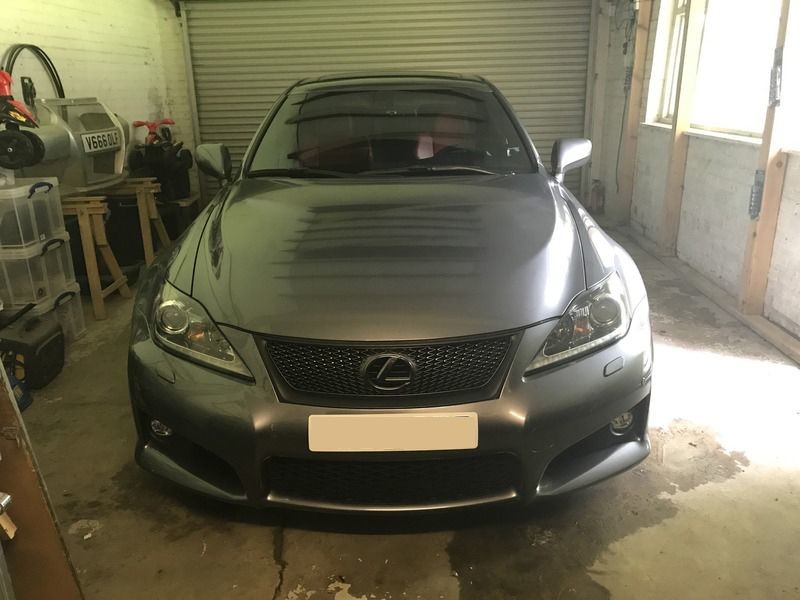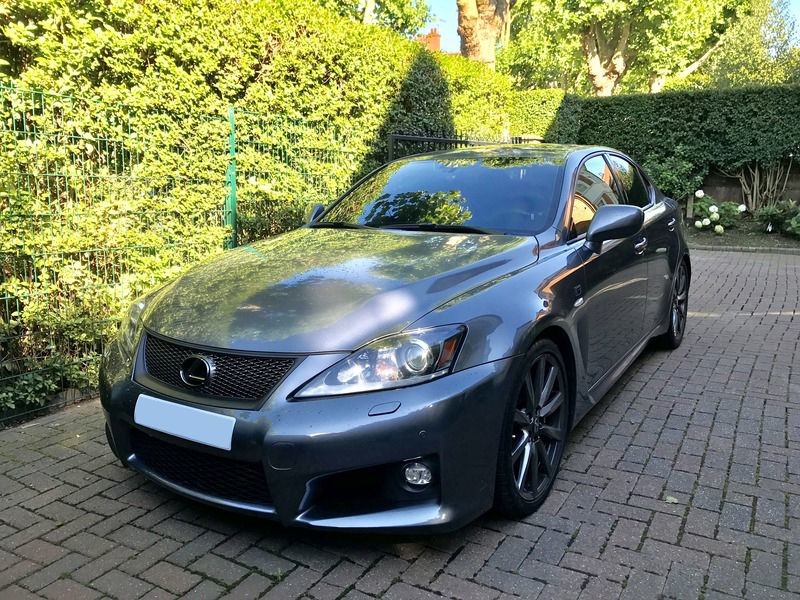 4-11-2018
Already posted this on a separate thread, but adding it to my build thread to keep things in order.

So finally got sometime to install the Greddy Ti Exhaust.

As previously stated I had to do a slight modification to the mid pipes to include HFCs (to pass yearly MOT inspection), so I didn't use the Greddy Ti mid-pipes, instead I had a new set made out of SS with cats and resonator.

I've only driven around for like 1 and half weeks and had to travel, loving it the more I drive it and reminds me of how the car used to sound with the Joe-Z Exhaust.

I was surprised to see I had a significant exhaust leak when I took of the OEM exhaust. Driver side bottom was pretty bad, and passenger side Top seems to have started to leak (below pics).

I hope this custom installation should in general give a much better compatibility between the PPE Header flanges and exhaust flanges.

(Driver Side Exhaust flang)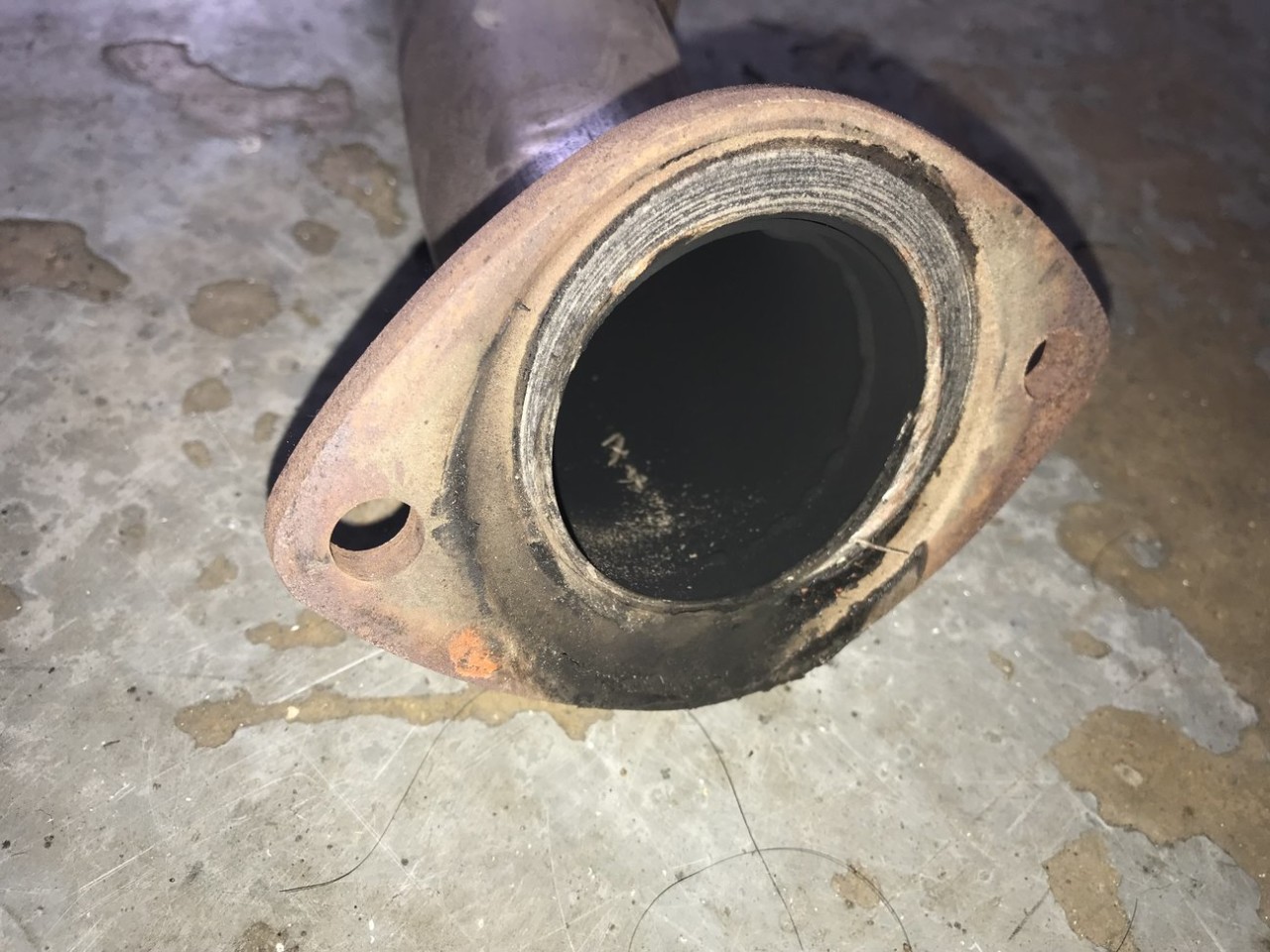 (Passenger Side Exhaust flang)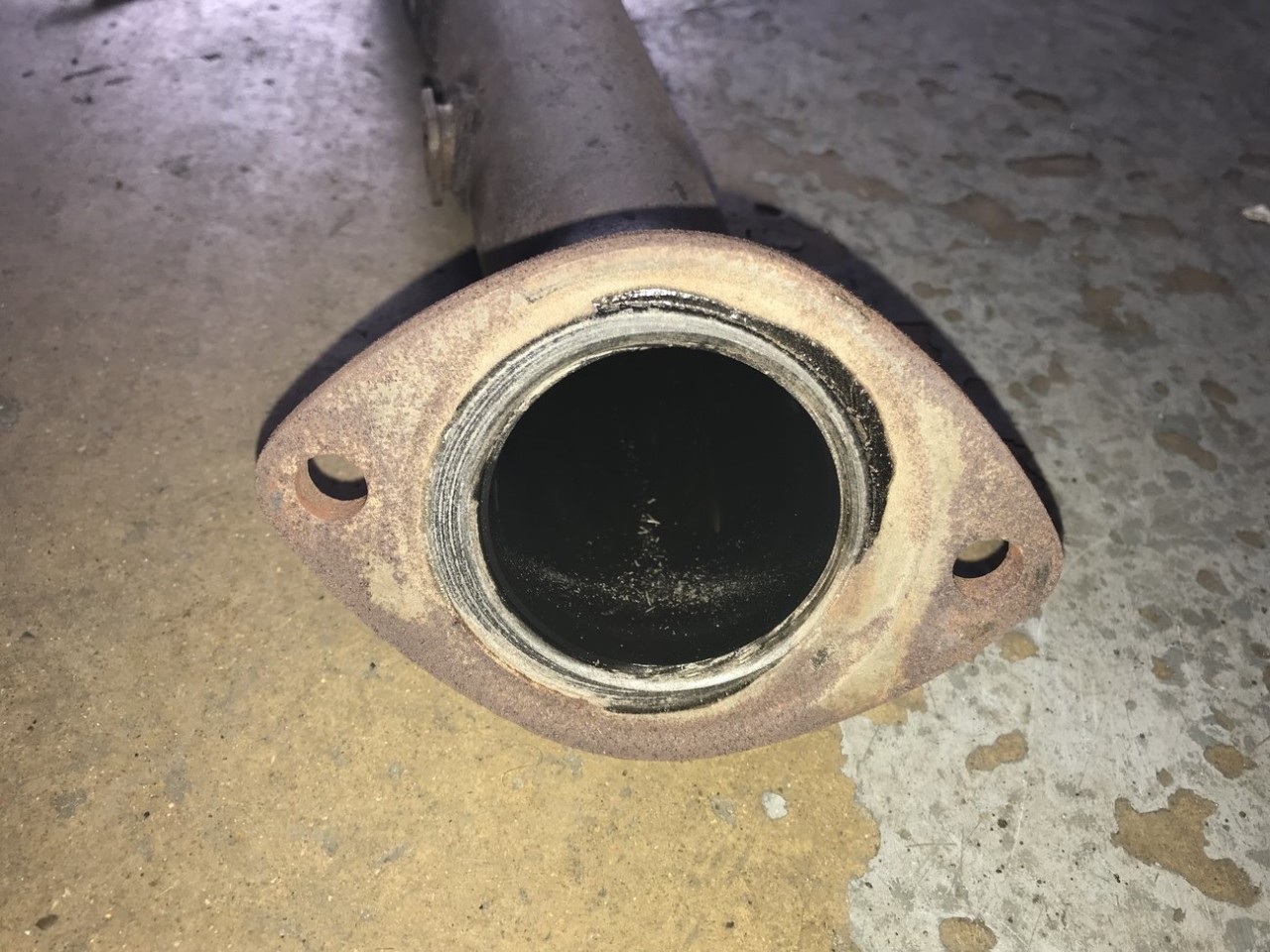 Below pic of the new pipe alone: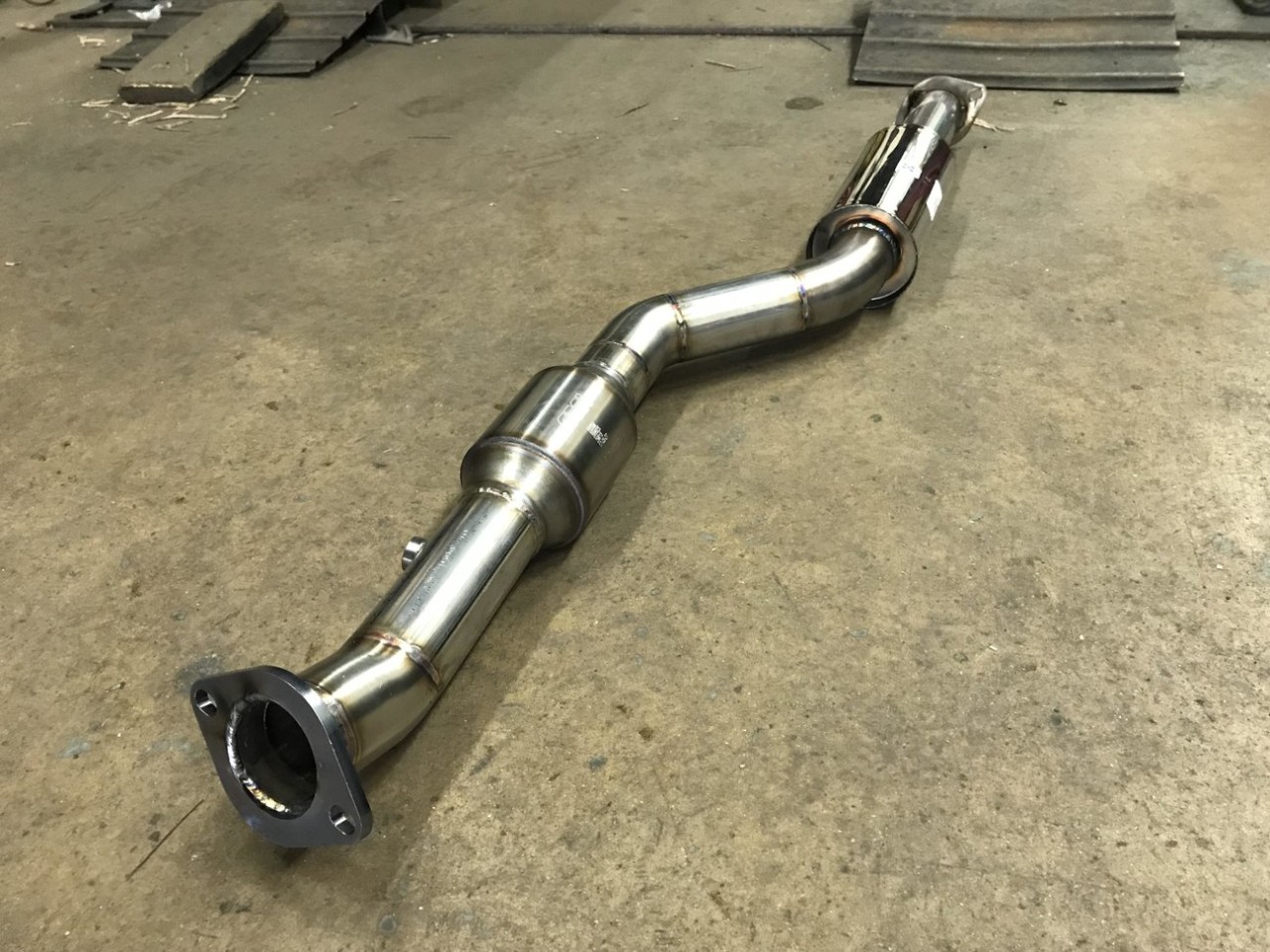 Greddy Mid-pipes vs SS Mid-pipes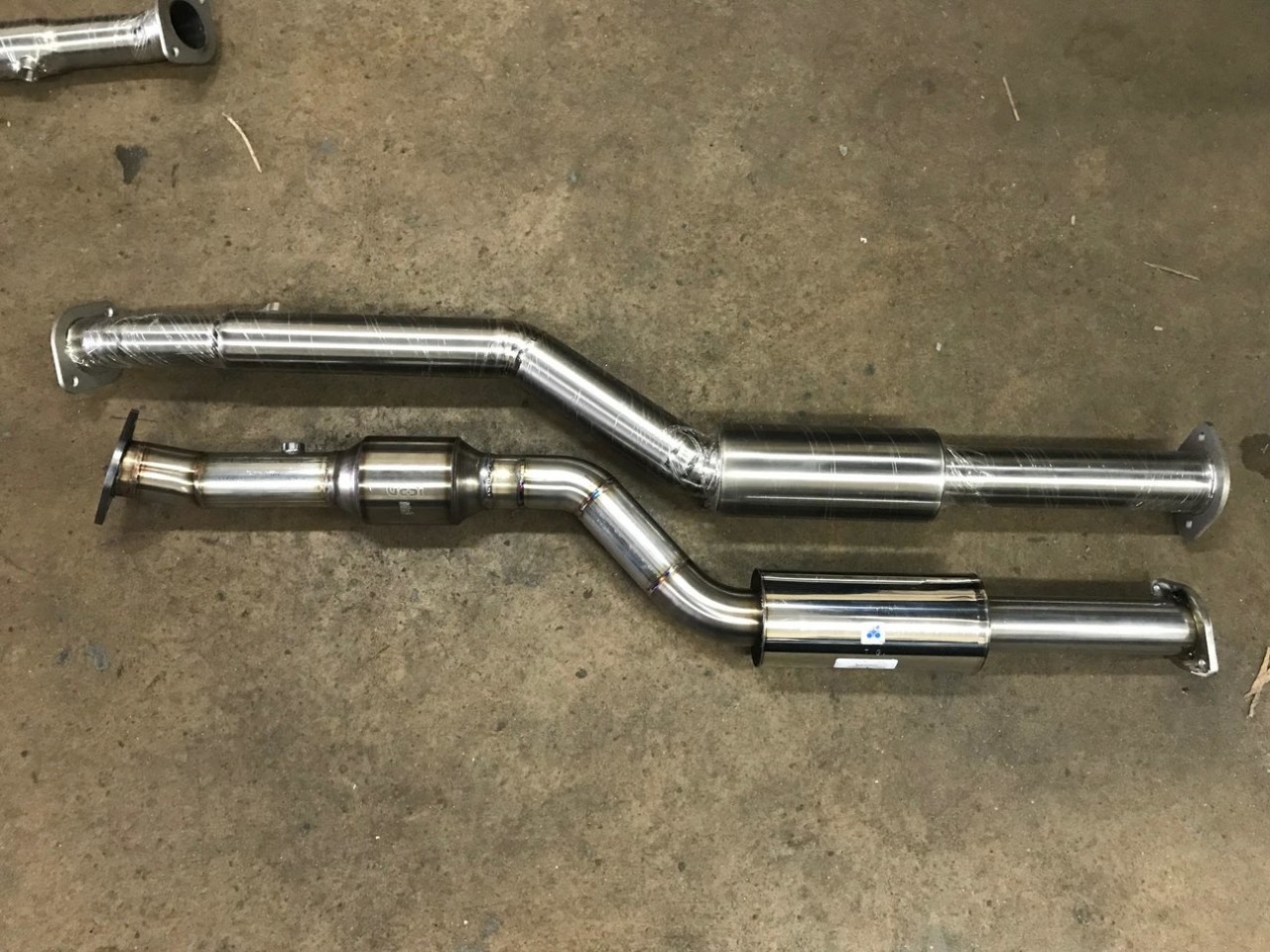 Below comparison of both mid-pipes together: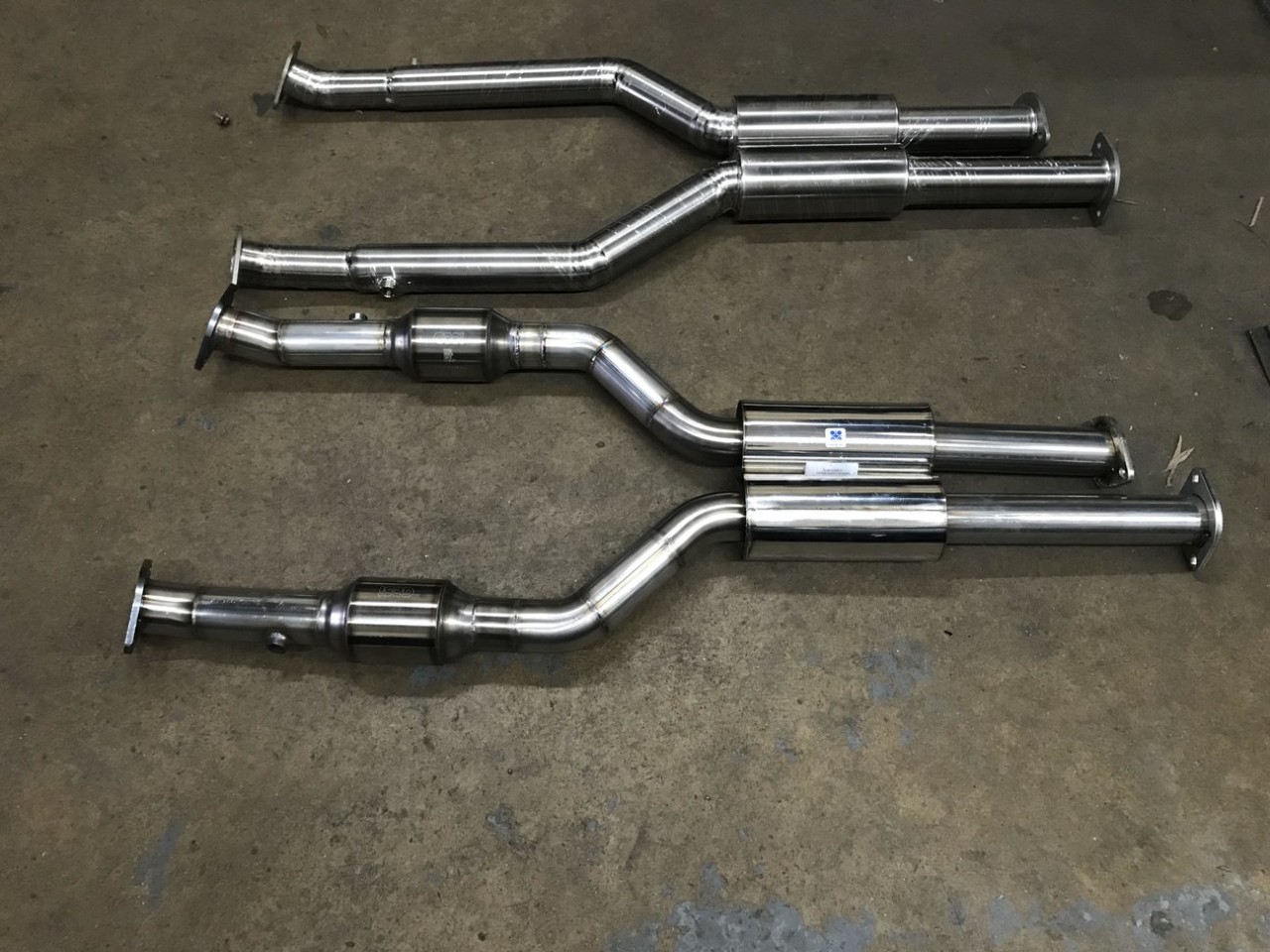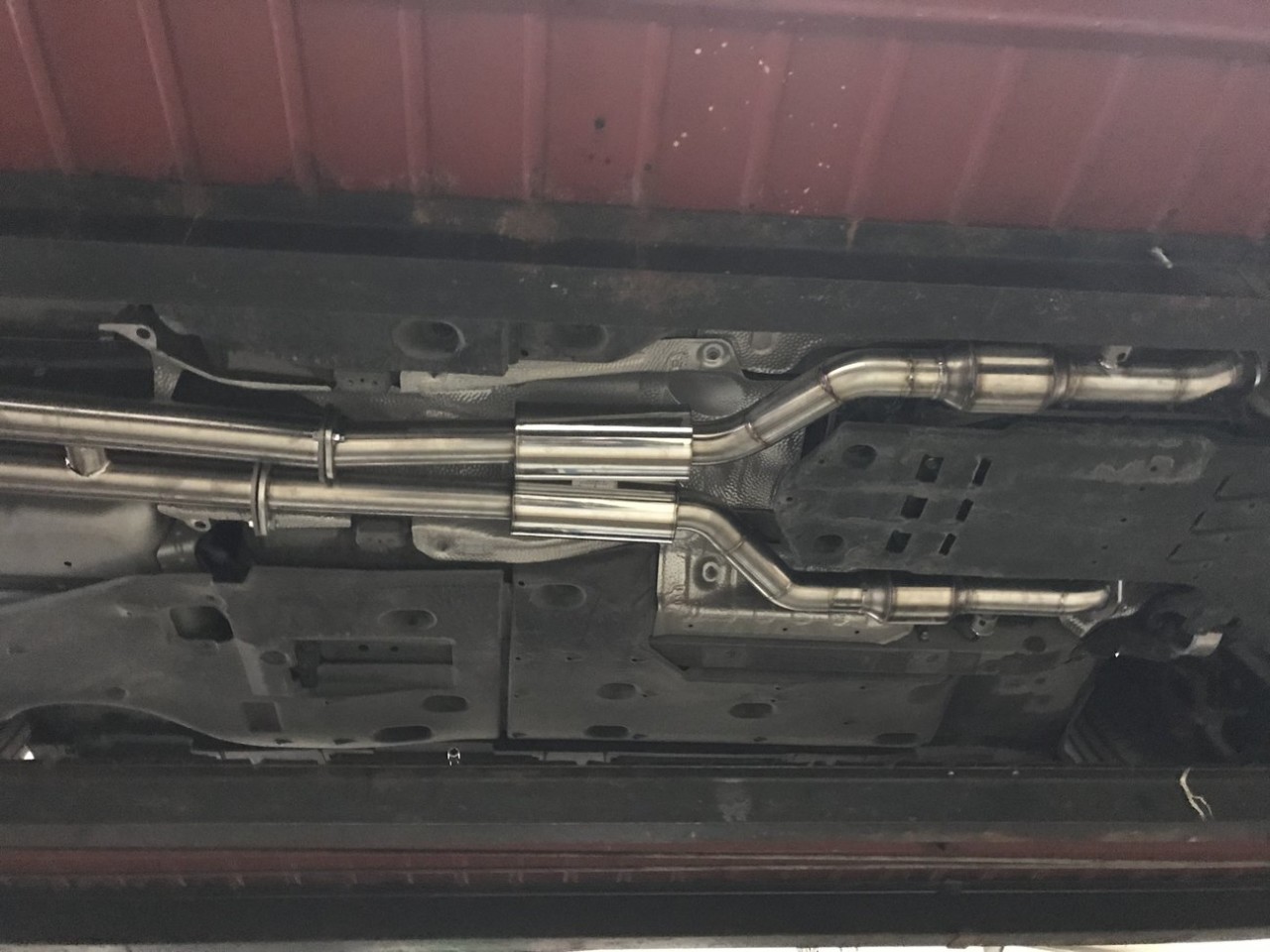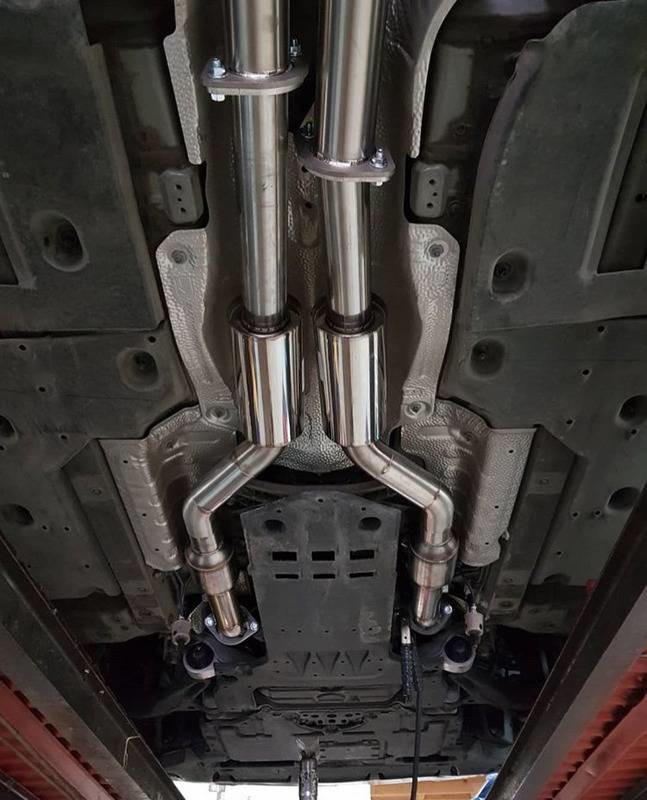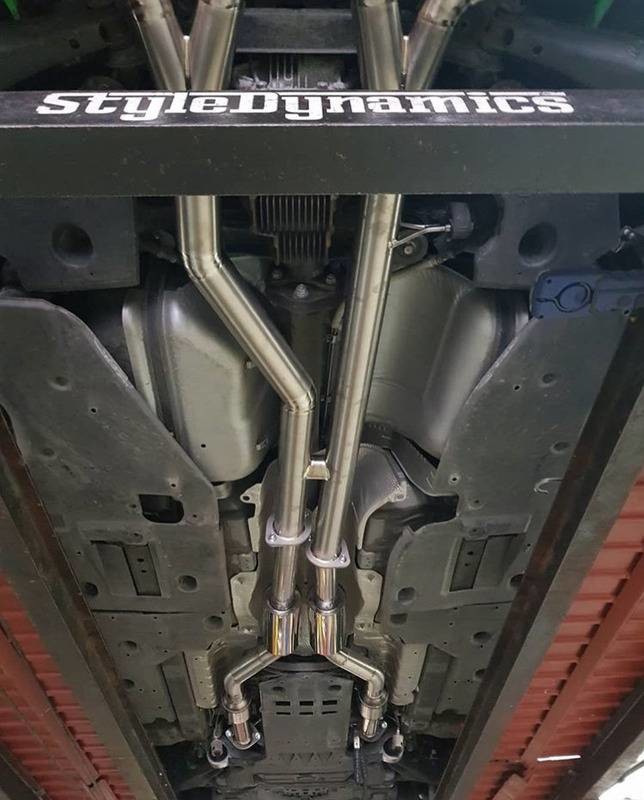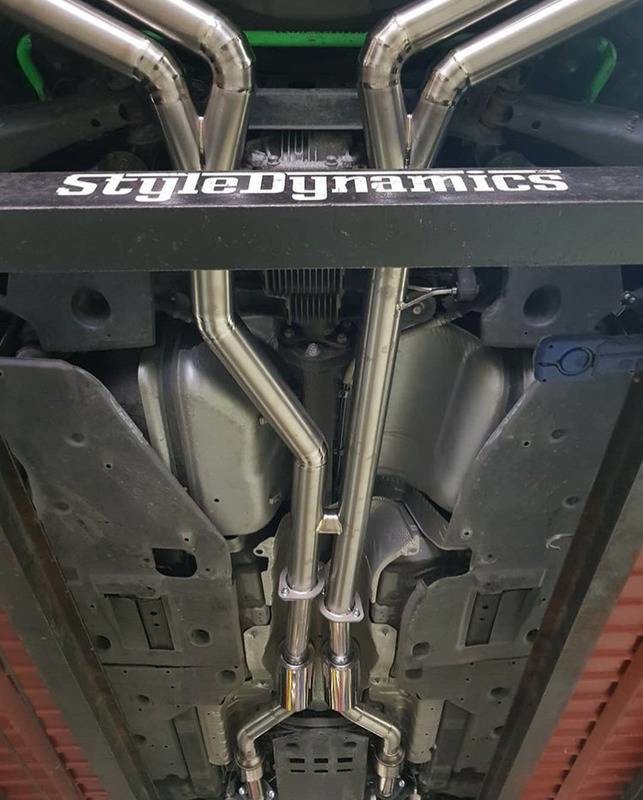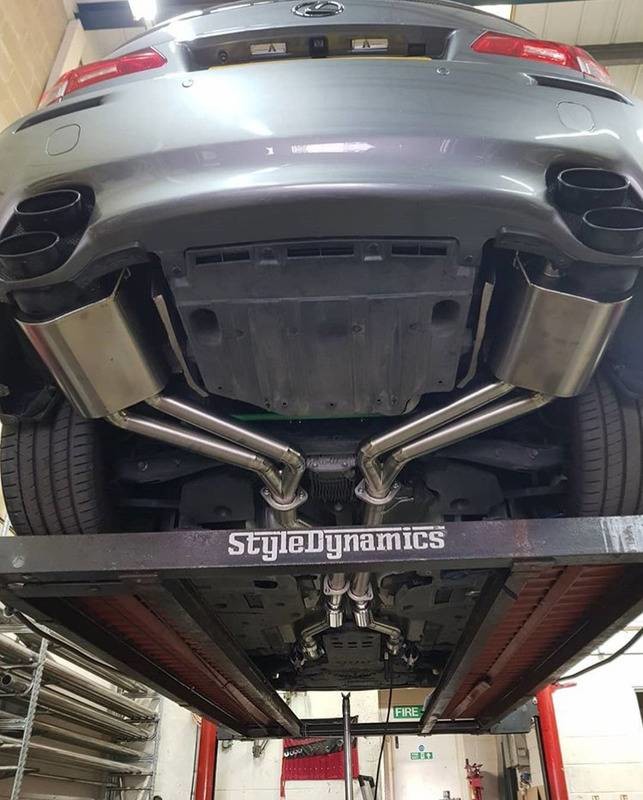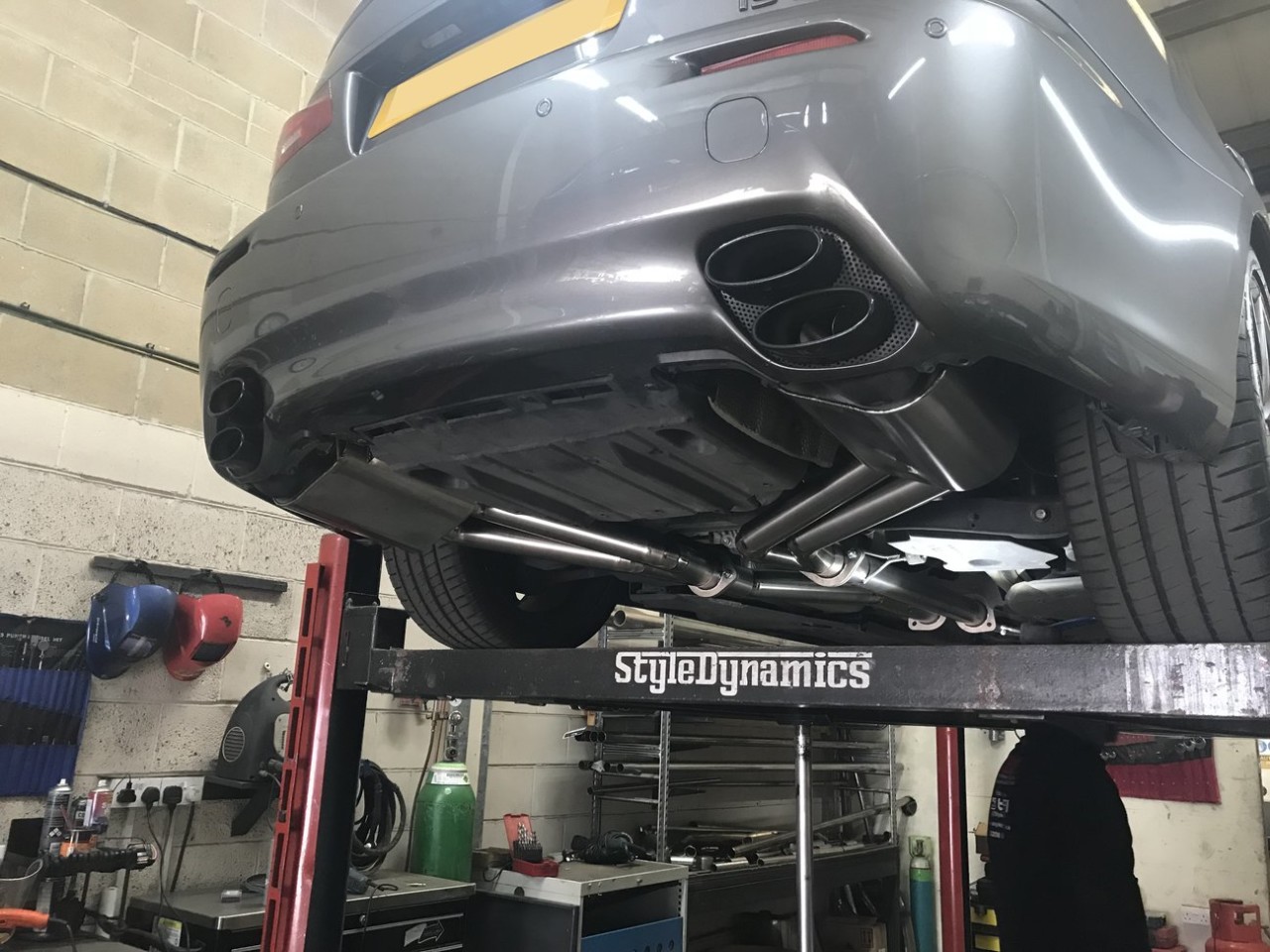 Any finally a short sound clip below:
5-22-2018
I believe the OEM exhaust is around 32kg and the Greddy comes in at 15.8kg....But my mid-pipes are stainless steel and not titanium to get it road legal for the UK (GESI Cats installed) so I might be closer to 20kg with this setup.

Still a decent 10-12kg of weight saving.