ISF4Life Builds by ISF4life
By diyauto
You must be logged in to rate content!
ISF4Life Builds
Compliments of ISF4life @ clublexus.com
1-21-2012
Got the ISF yesterday and today coudlnt waited any longer to installed some goodies

, JIC coils, joez intake, Tom's front lip, and Radar detector and all LED interior and LED drl.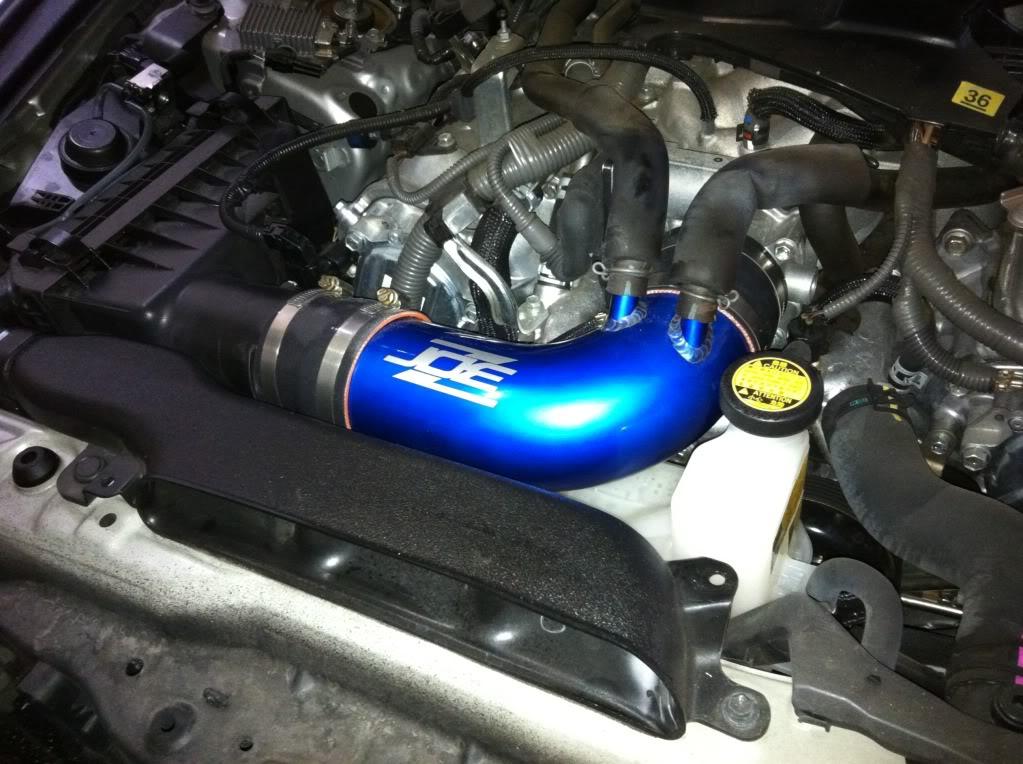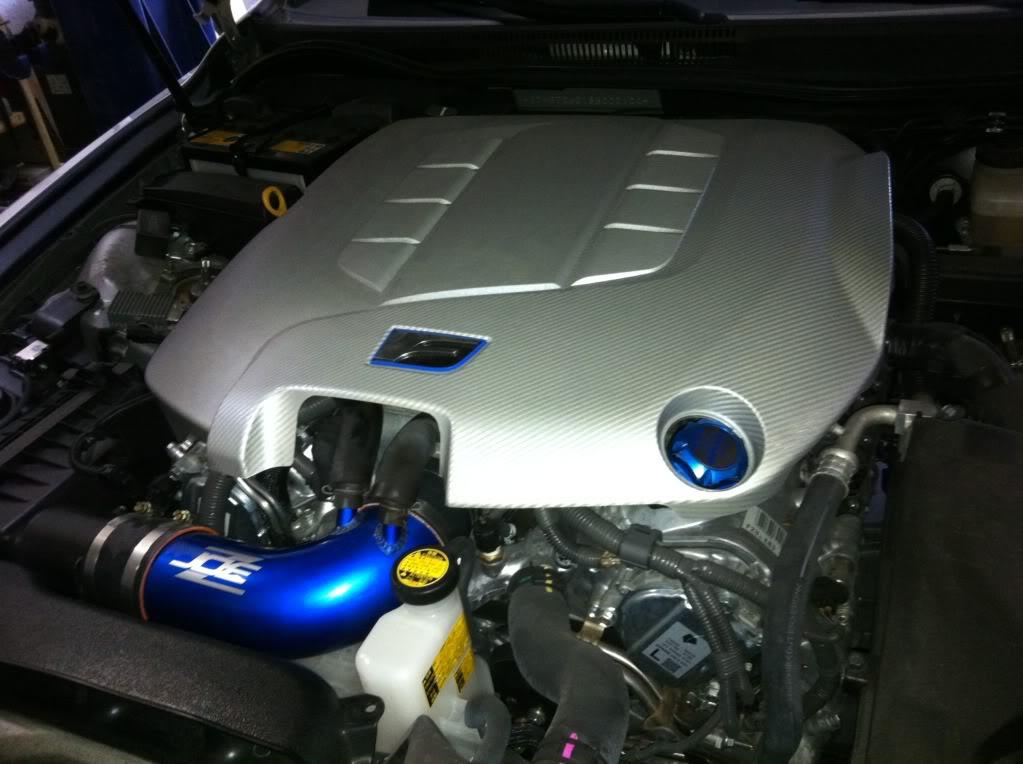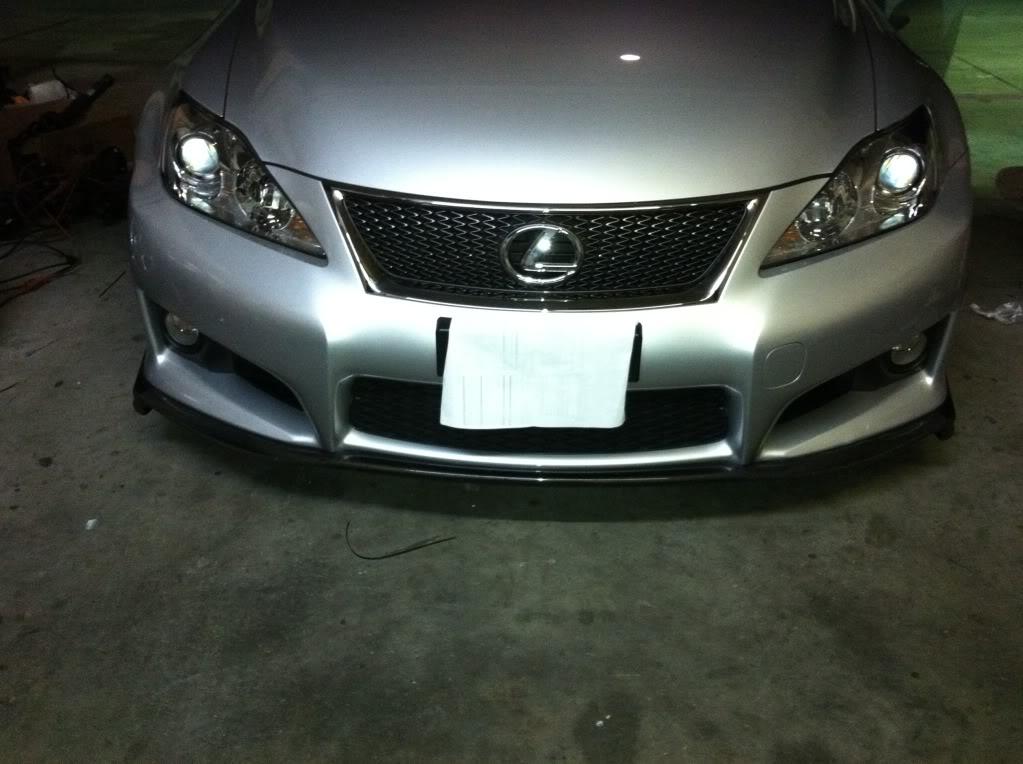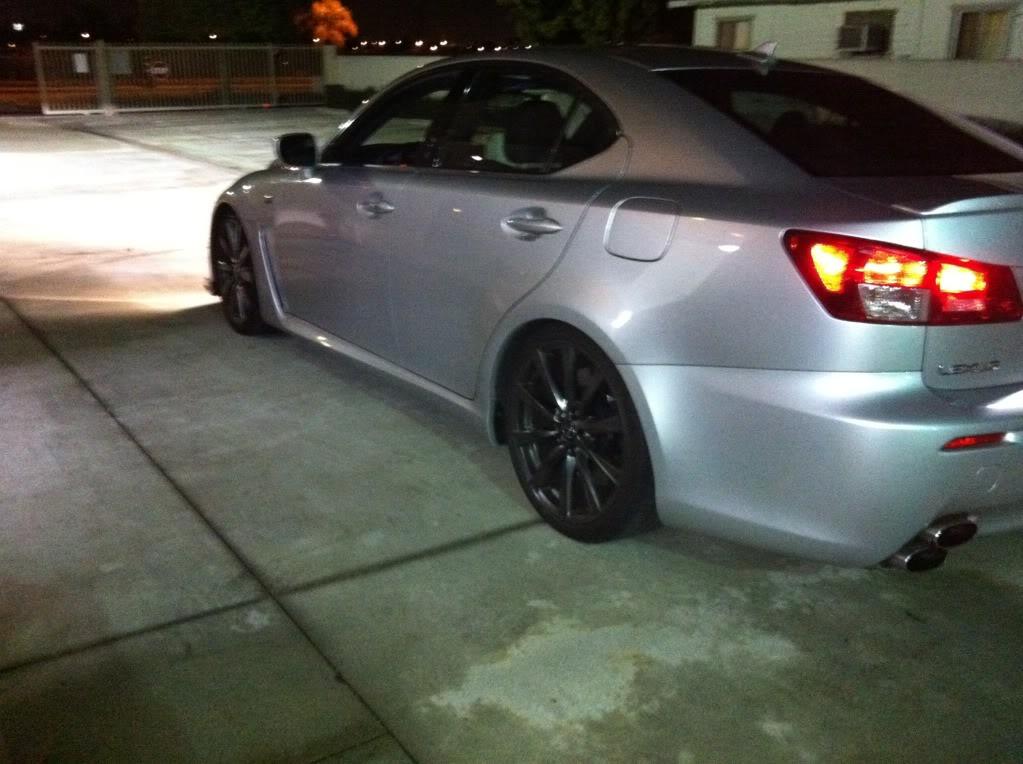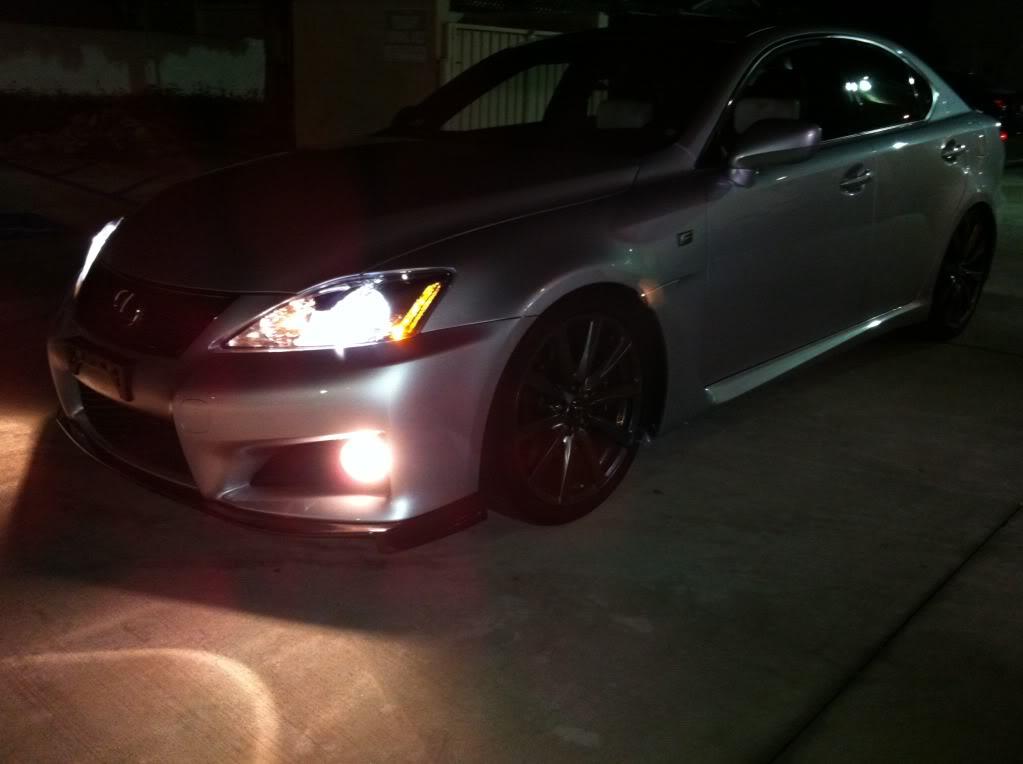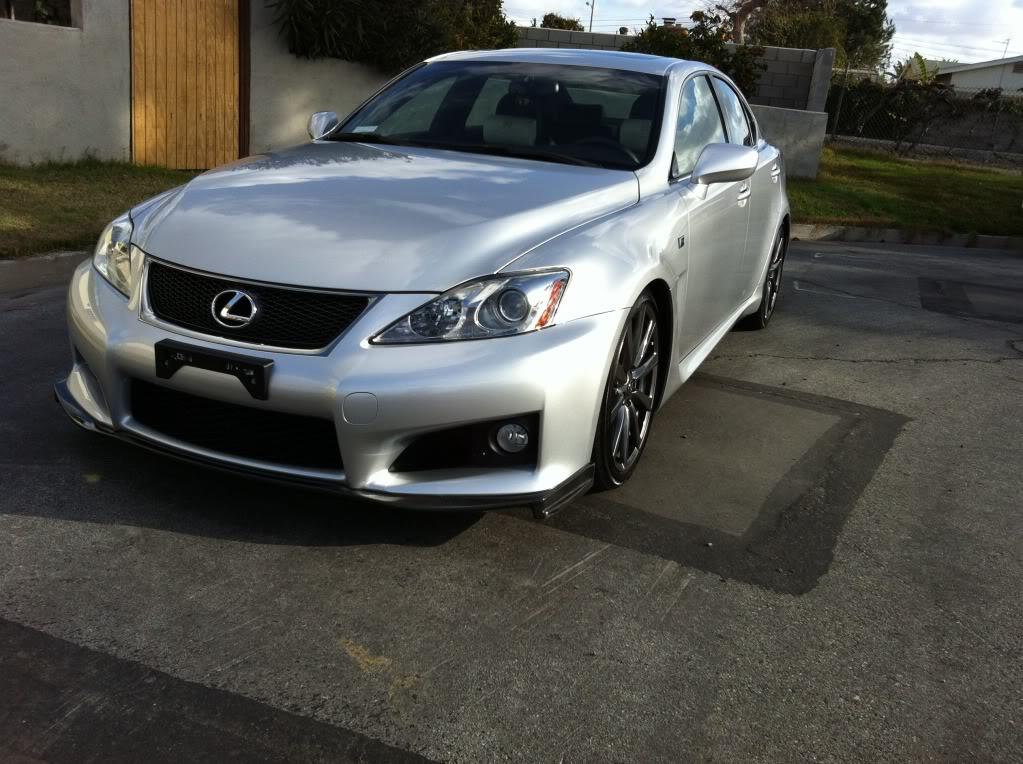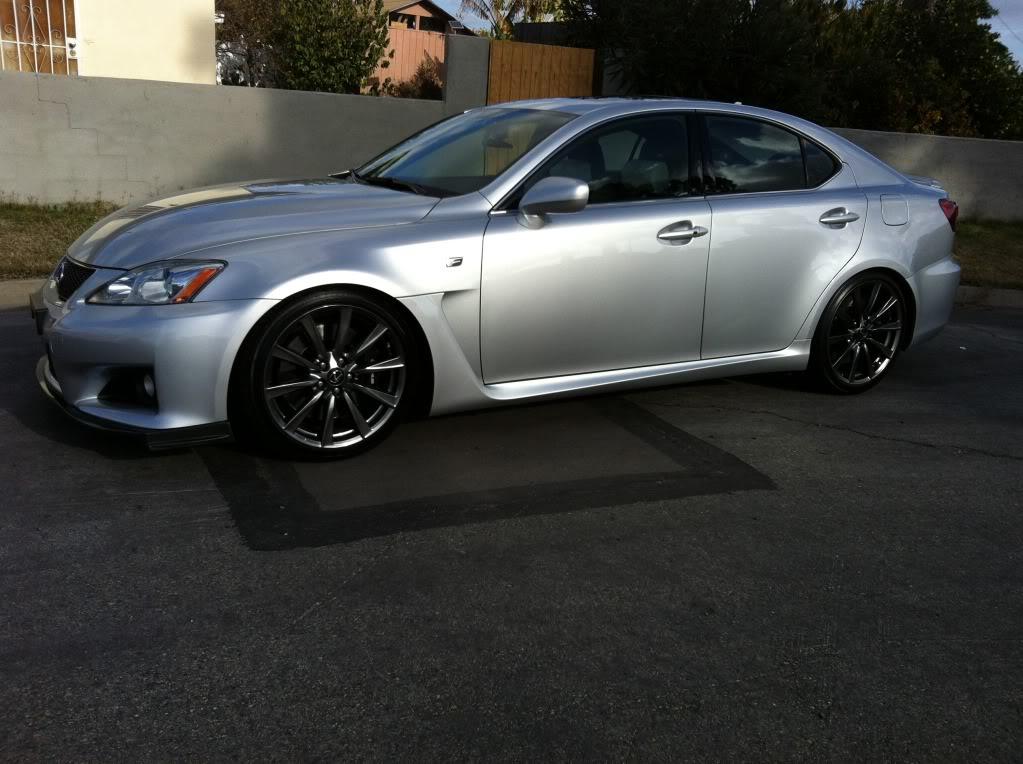 my iphone and the light from the plate, this car is practically brand new 18572 miles

oh i forgot the fsport rear sway bar too lolz .. handling much better than stock :P
After the Jic coils and the rear fsport sway bar , handling like a champ,

My old IS350 has ppe header and full tanabe exhaust and Fsport intake so whenever i stepped on it.. deep growl nice sound... ISF a bit quiet for a V8 that going to get resolved soon after Joez Exhaust and PPE header later....

and i'm sure it will sounds much better than an 3.5 liter

yeah Tommy installed the coils and i used his lift to install tom's lip i'm going back there to install your exhaust lolz i need those o2 sensor tool

1-22-2012
its 08 18572 miles on it, 46800$ out the door

I should have tittle by next week

1-29-2012
already done that , after installed joez exhaust and tint :P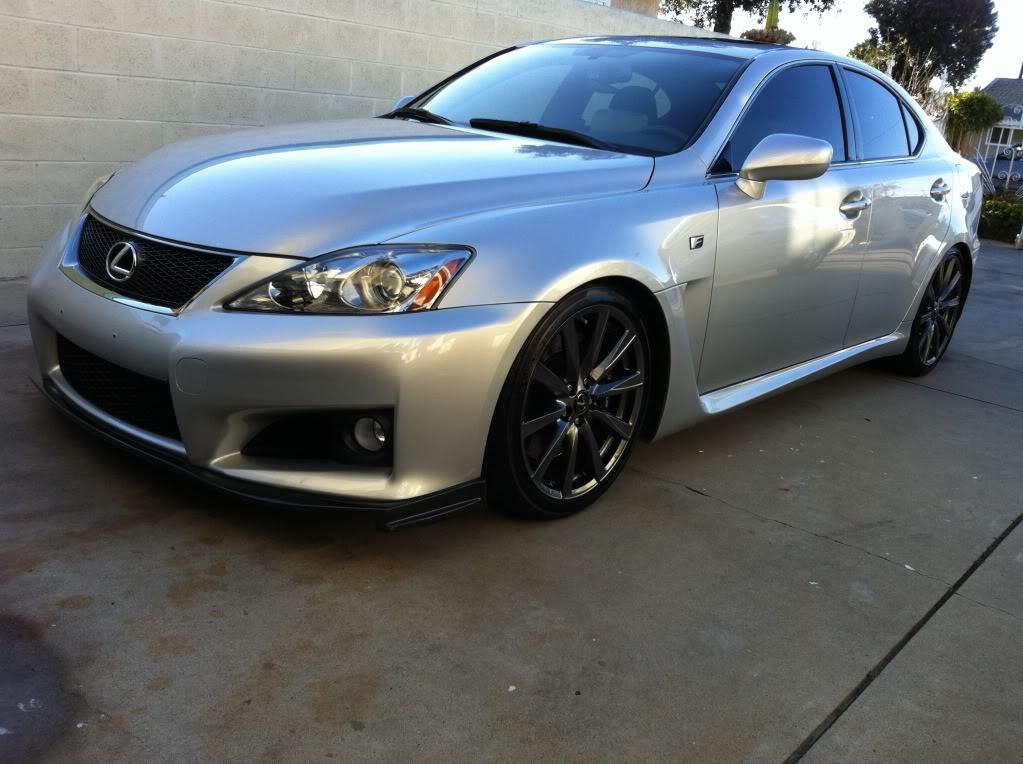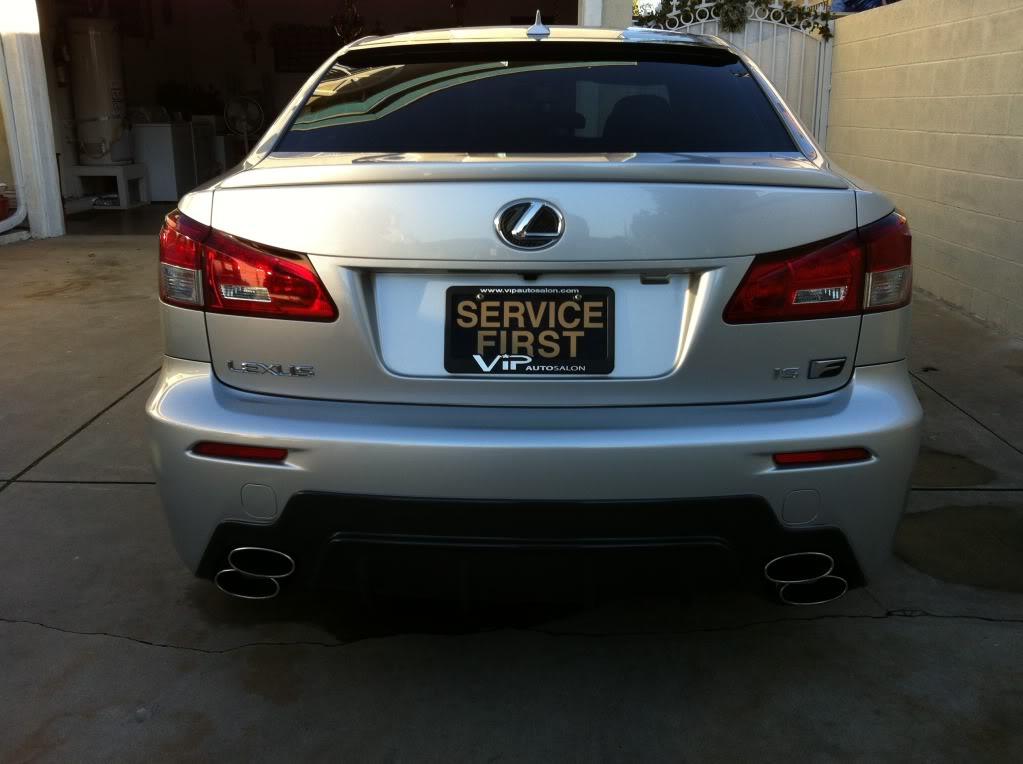 2-3-2012
Thank you and some up date on the F , JDM visors and silver CF flat bottom steering and xenon 43k hid fogs matching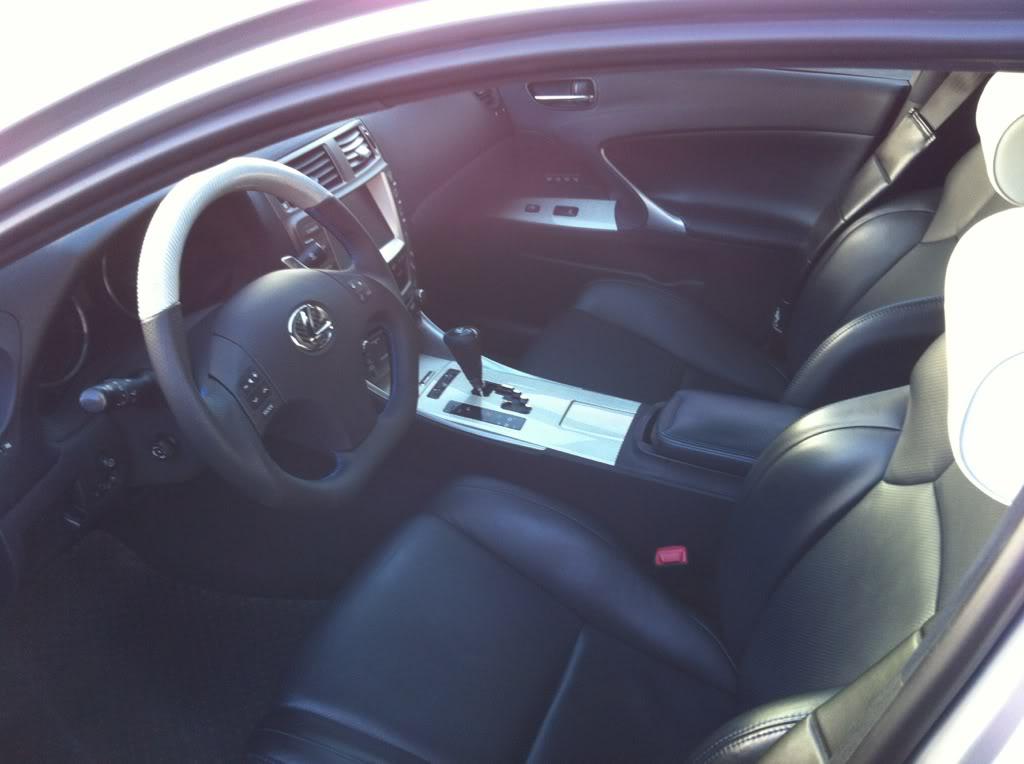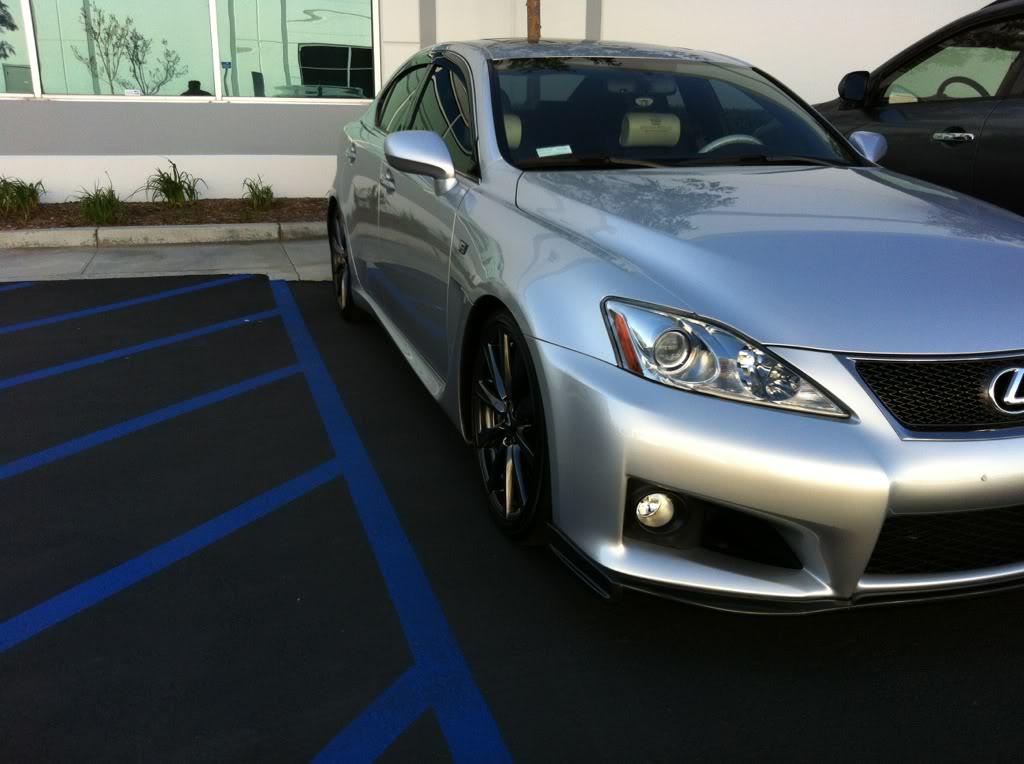 3-3-2012
up date as today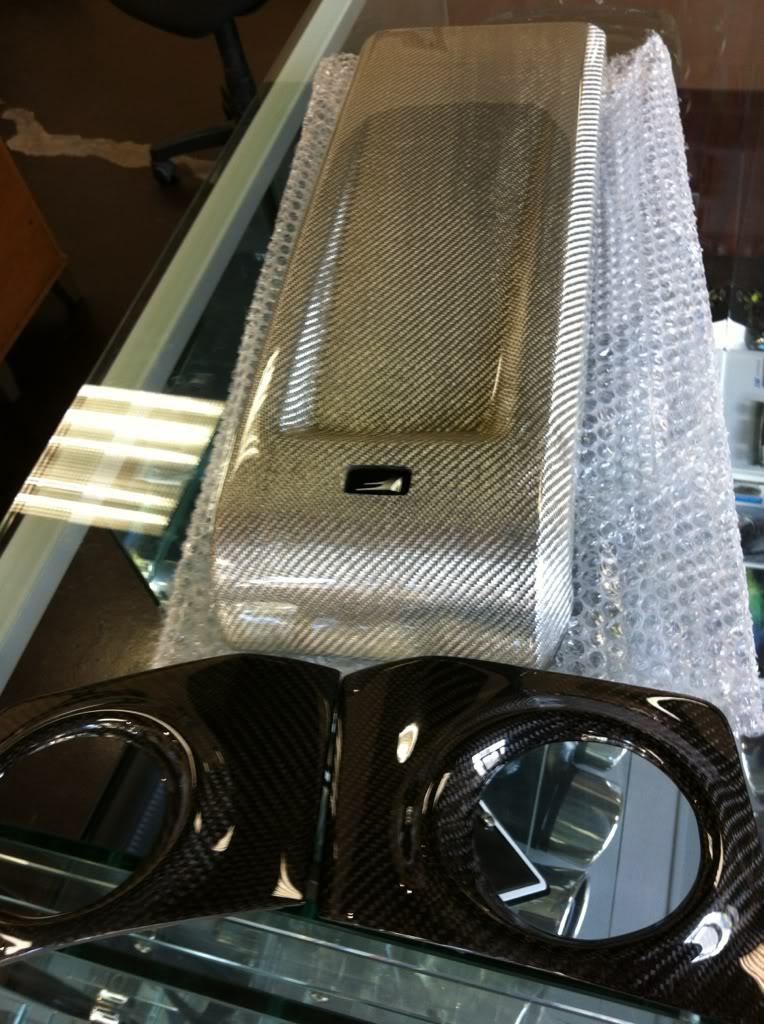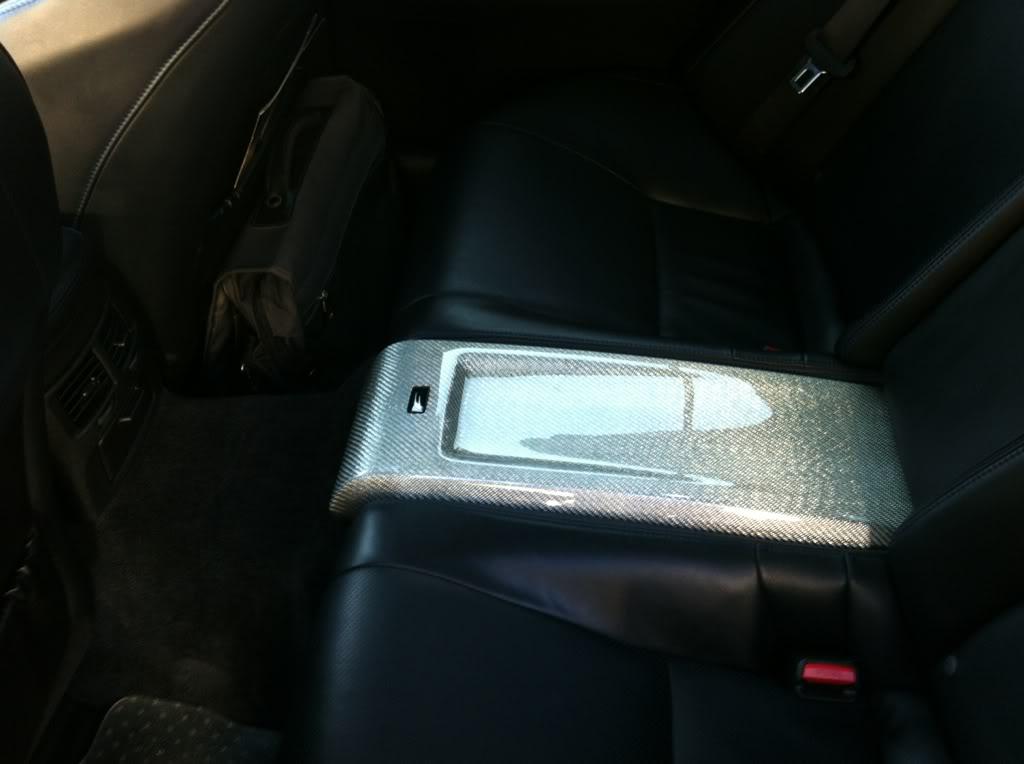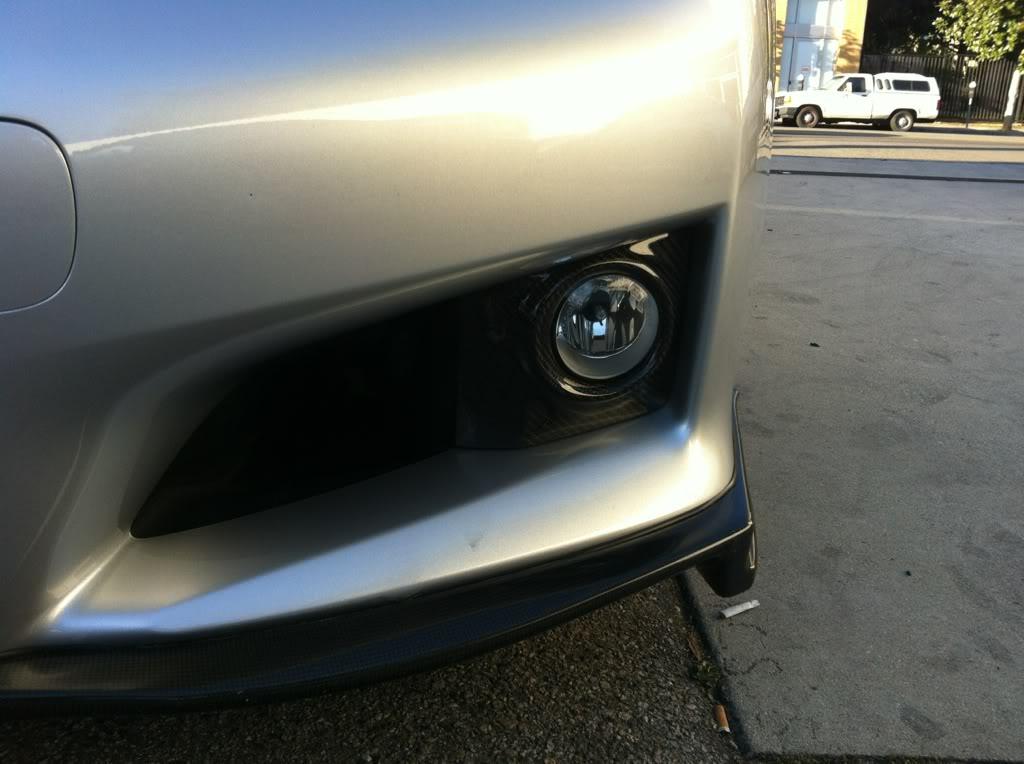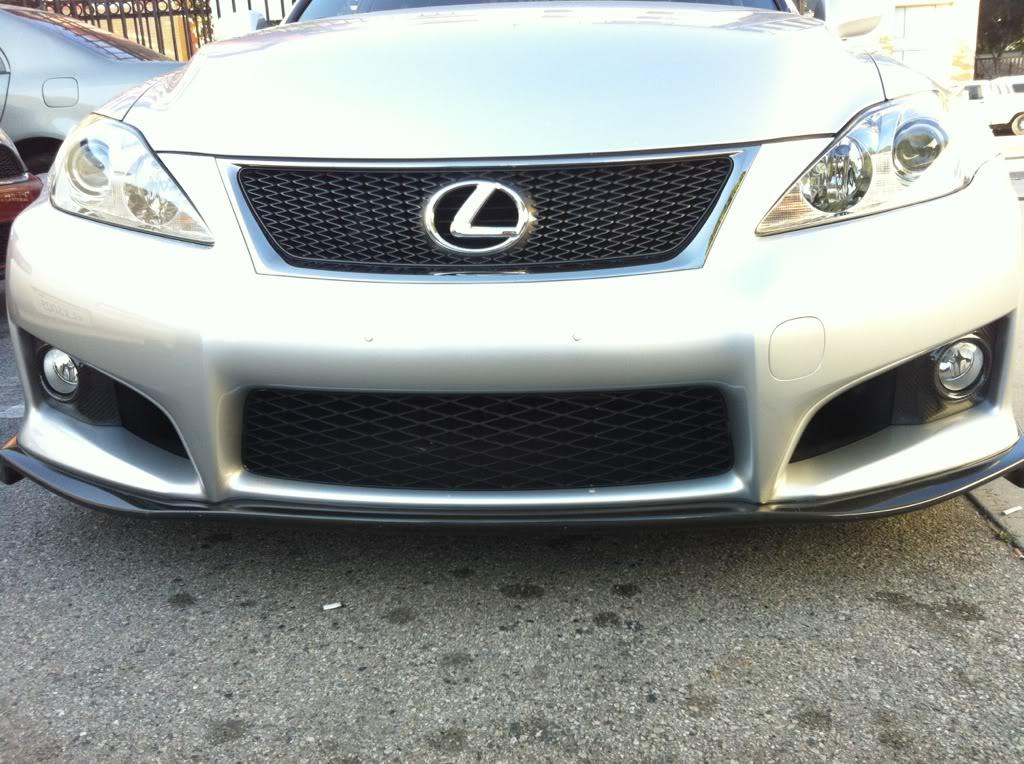 3-4-2012
IS350 i had pretty much all bolt on , full exhaust , header and intake, was good power but the ISF quicker top end speed plus real paddles shifter, 8 gears, and more power lolz..Yeah cali required to have front plate.. but depend how you drive and habit that attract them. Plus i always drive with my inside liner of the moonroof slide all the way back and tilted so sunlight can get in . im also tint 34% all around, i've passed a few motorcycles cop so far so good lolz..
3-7-2012
Yeah, pretty simple go to autozone and get the 2 smallest bumper filler, about 2$ , i used my pocket knife to trimmed the holes nice and cleaned . Sand the bumper fillers so your touch up paint will have better surface to stick on . and those fillers has the middle liner you want to sand that too, i used my touch up paint to painted about 6 coats.. also those bumper fillers has 1/4 inch of thread to it easy fit. I dropped couple super glue on to it.

Voila .
4-14-2012
After more than 10 weeks of waiting from japan it finally here lolz ...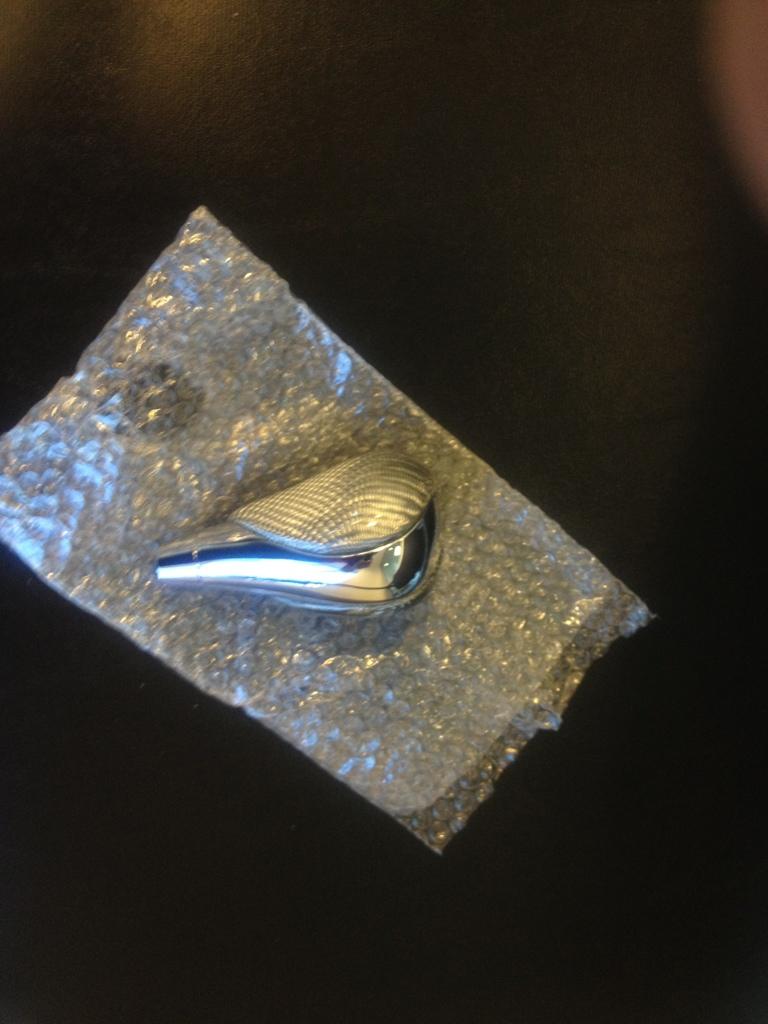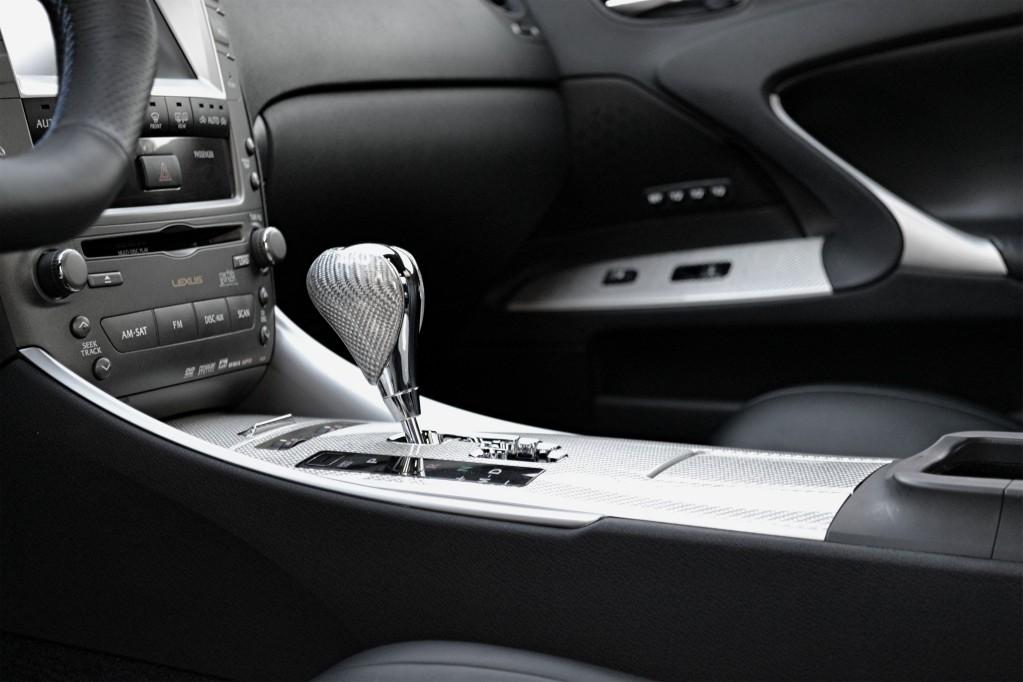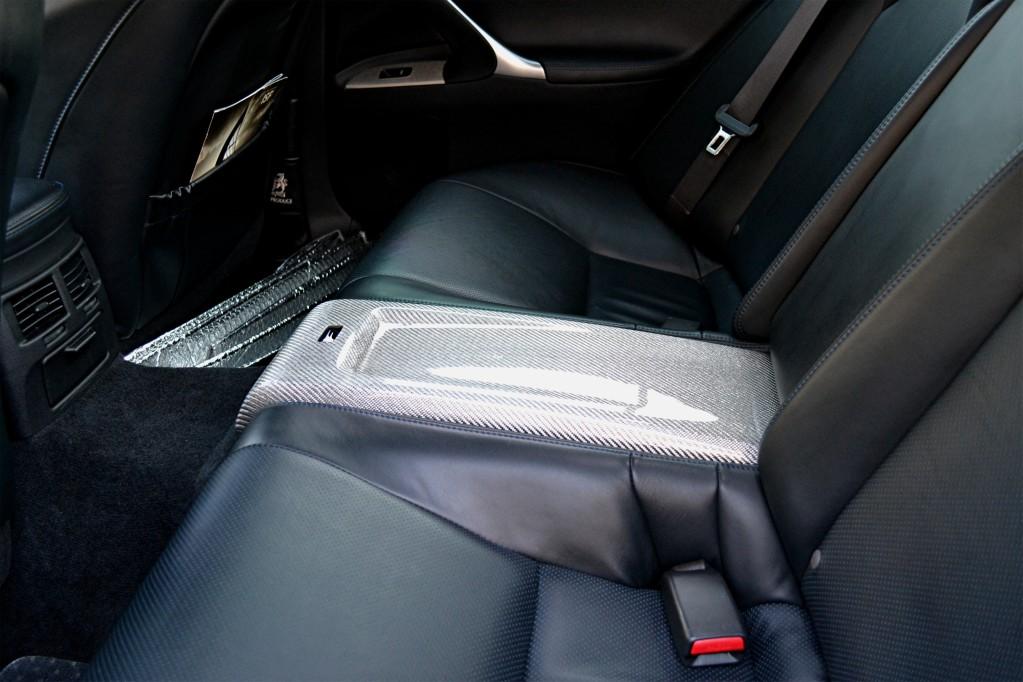 I really like it alot , especially with the use of paddle shifters, position 9 to 3 is perfect thumbs for it, a bit thicker than oem which is perfect for my palms.. i used to had the black carbon fiber for my IS350 , so i had to ordered the silver instantly when i got the F

highly recommended .
4-29-2012
Up date as today

Cusco strut bar .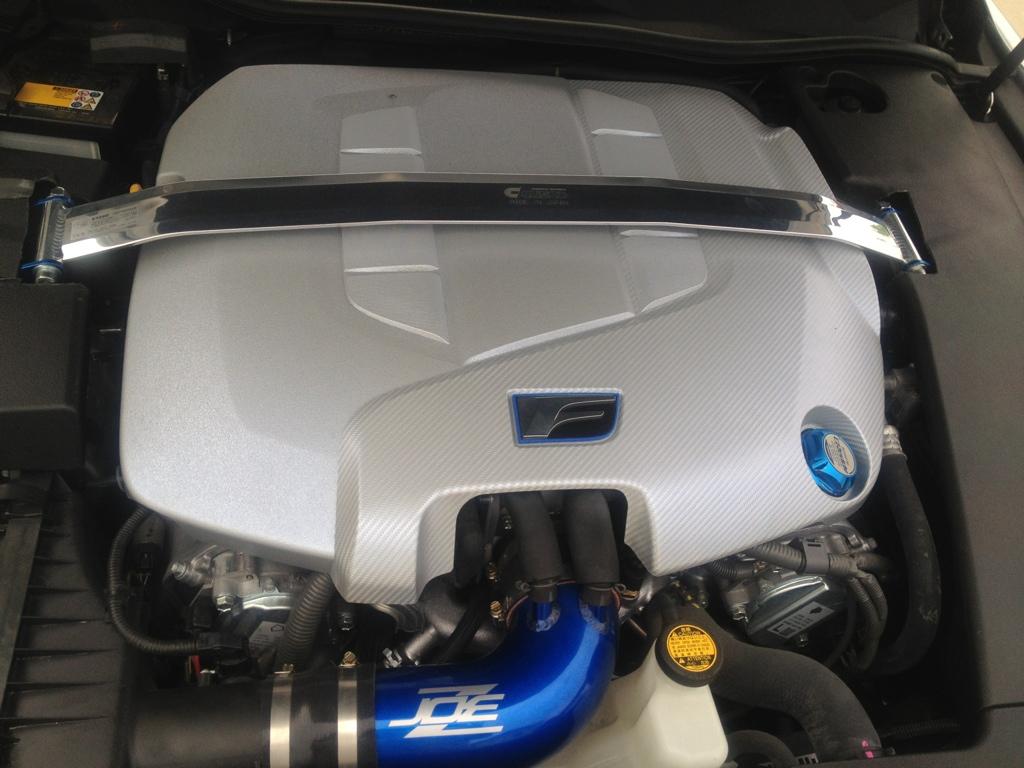 5-10-2012
Up dated as today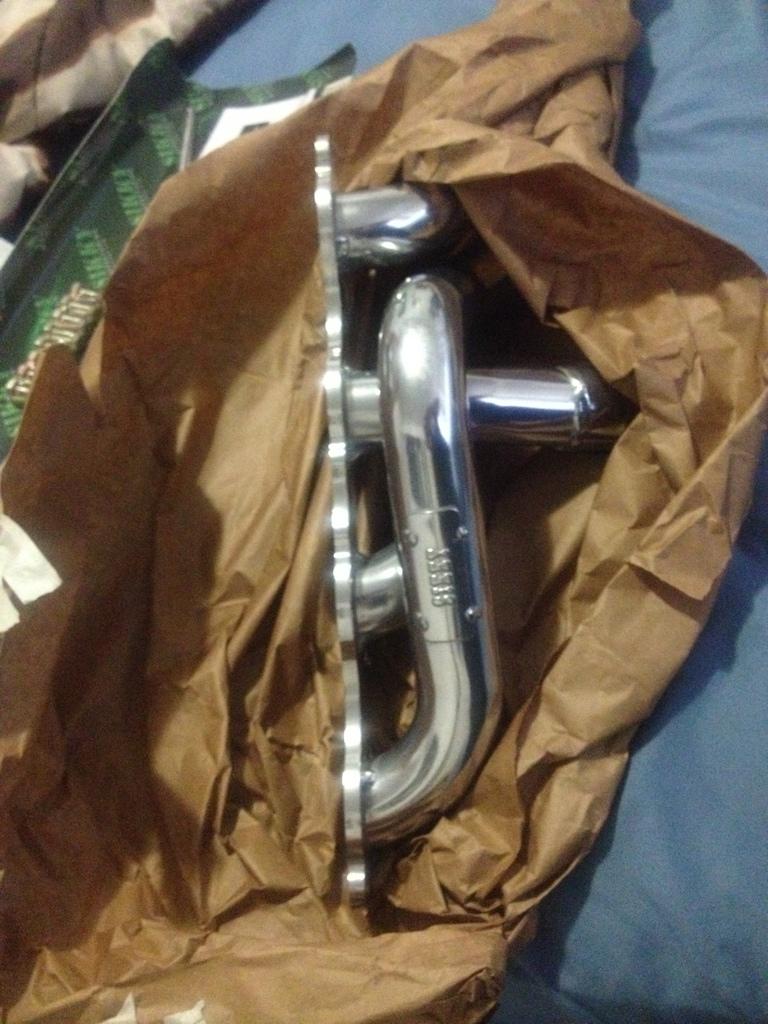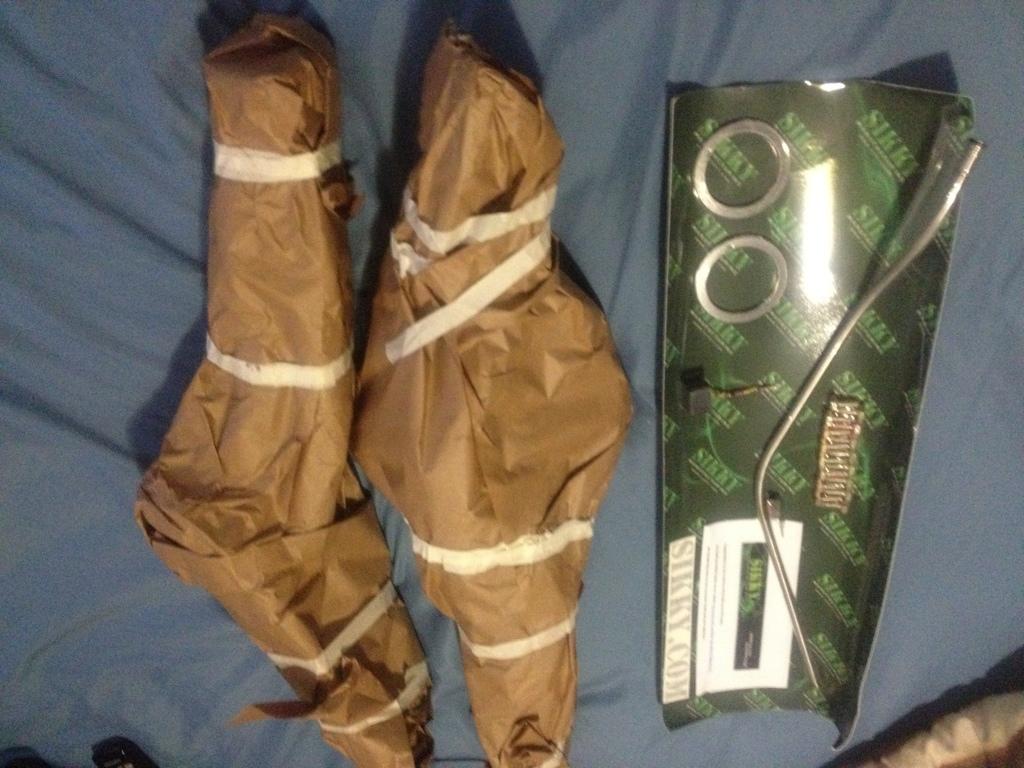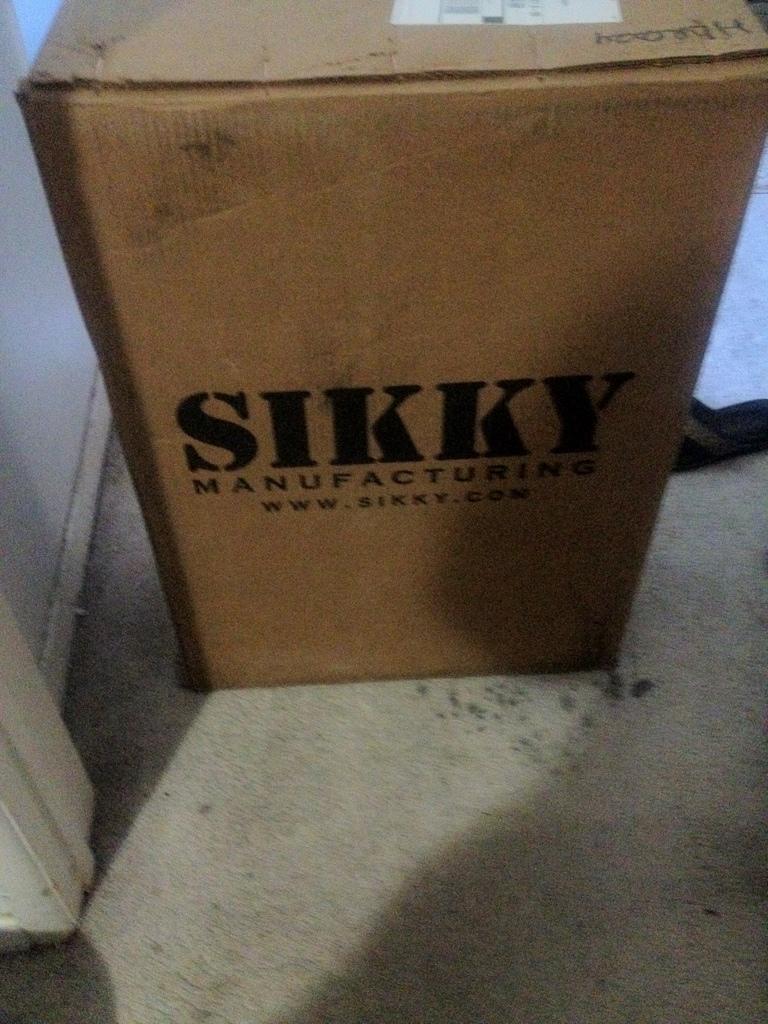 5-17-2012
Up dated , Yokohama S tires will come on Monday , 245/35/19 F, 275/30/19R
Wedsport SA55M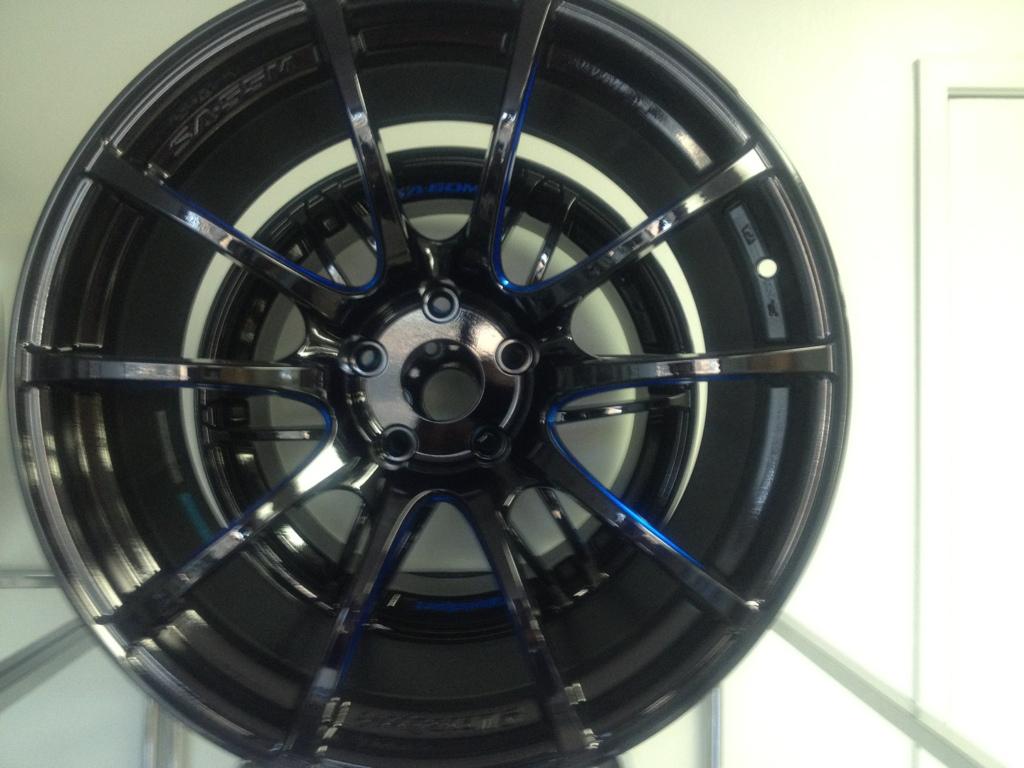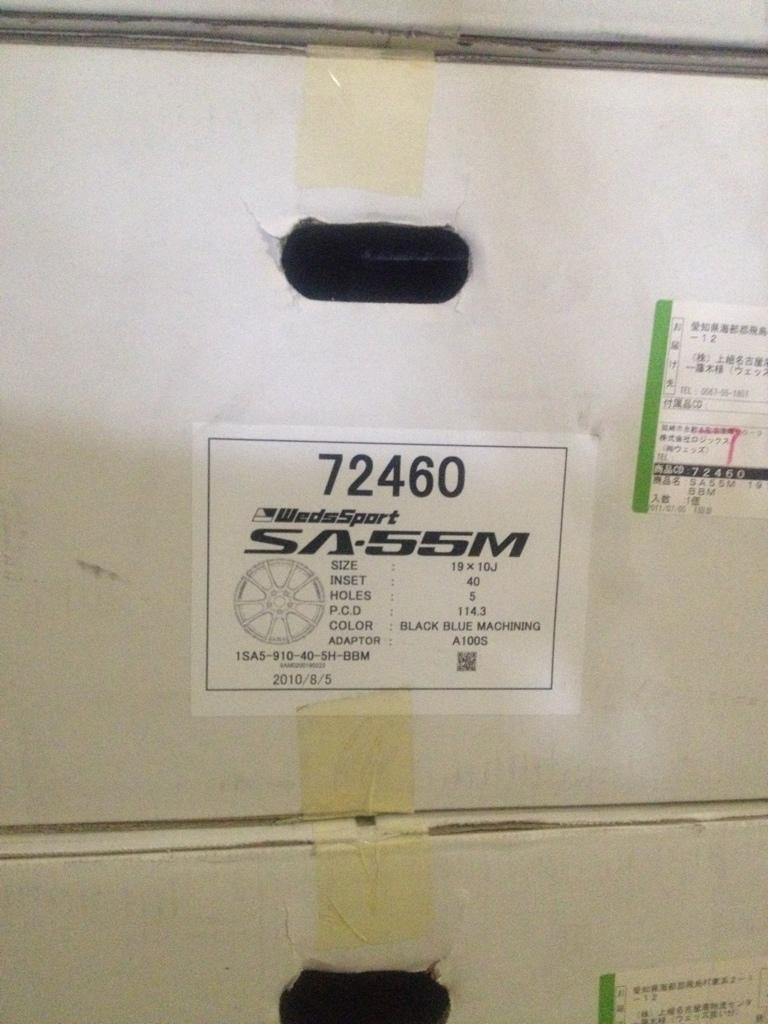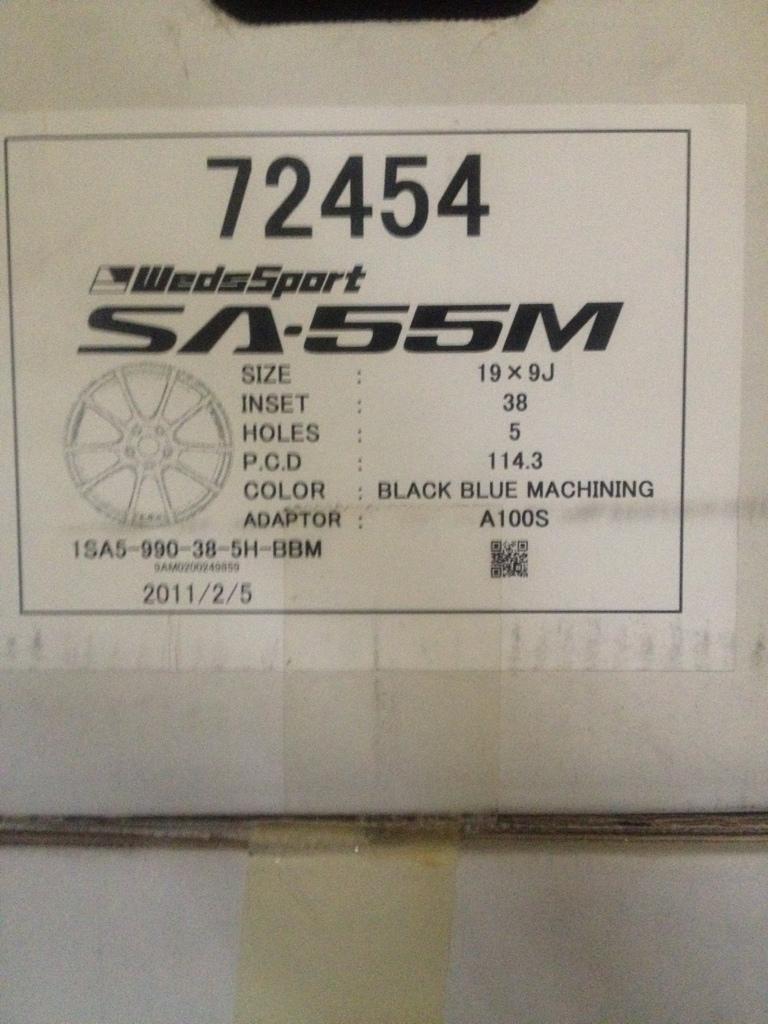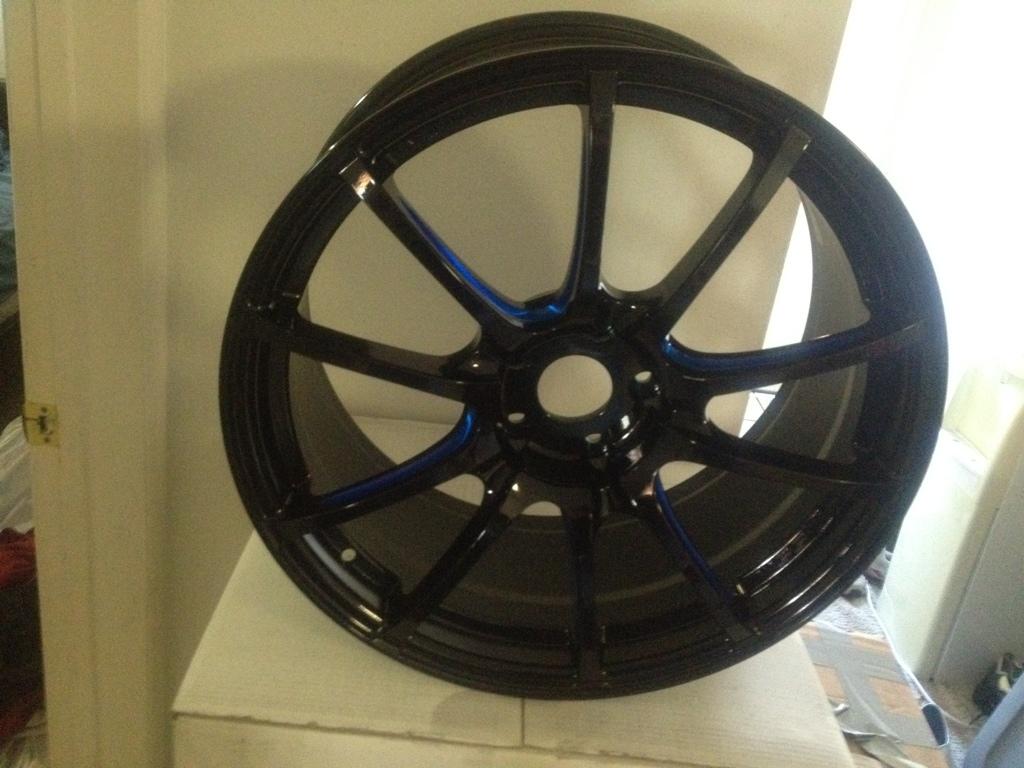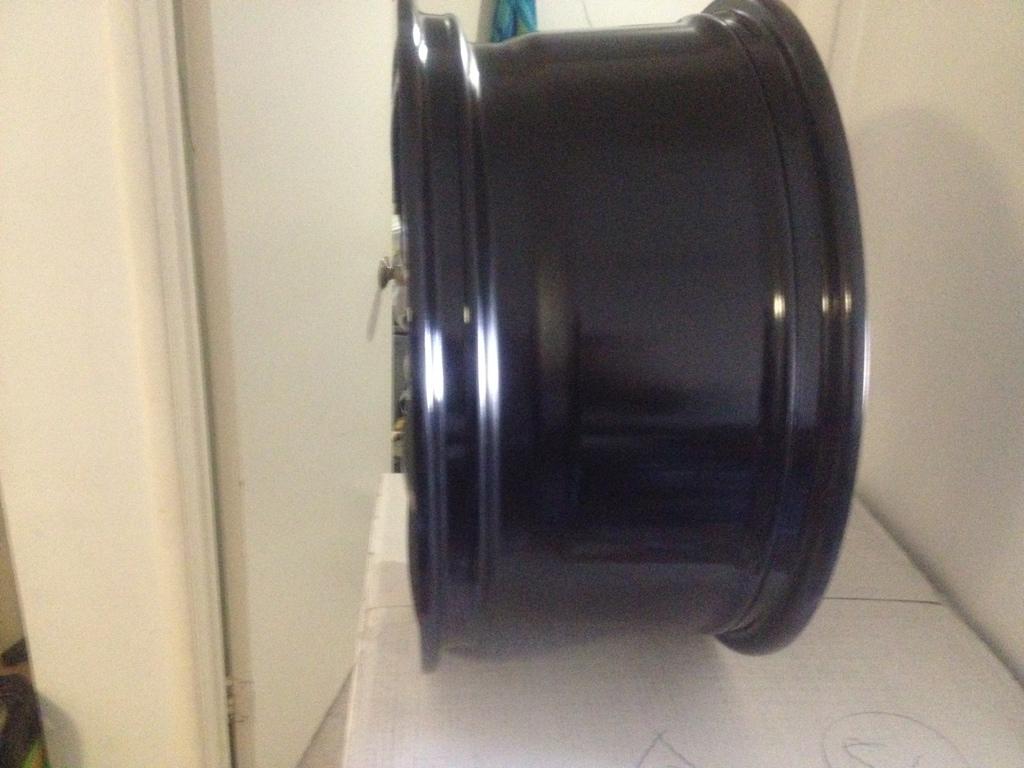 5-24-2012
up date as right now lolz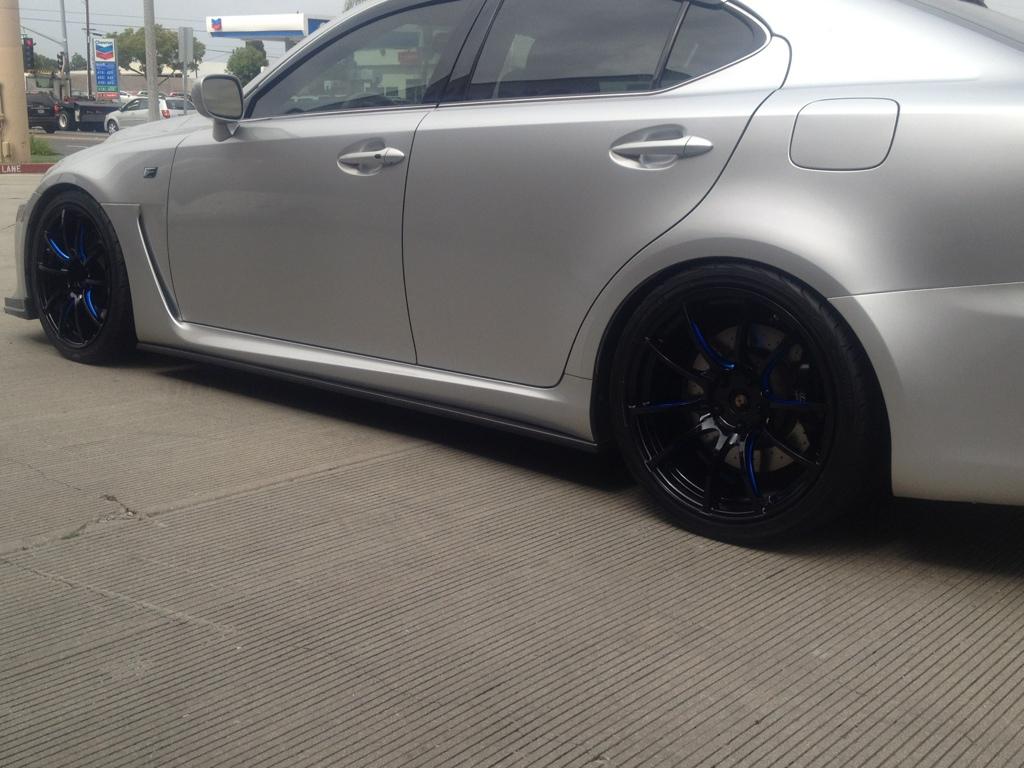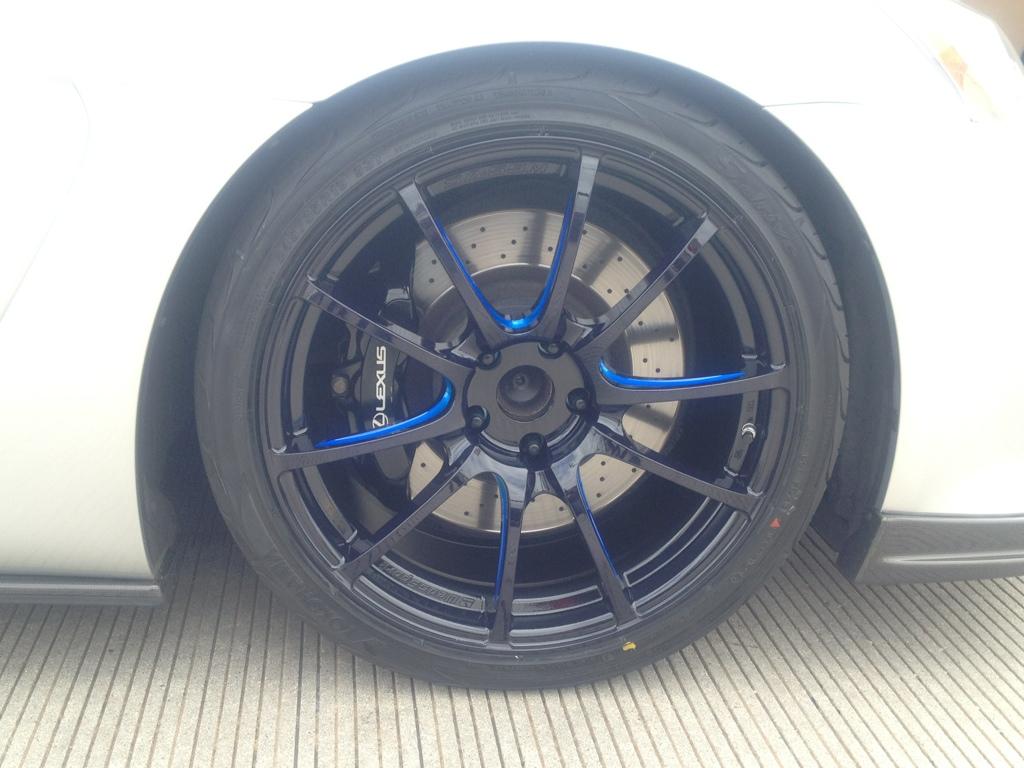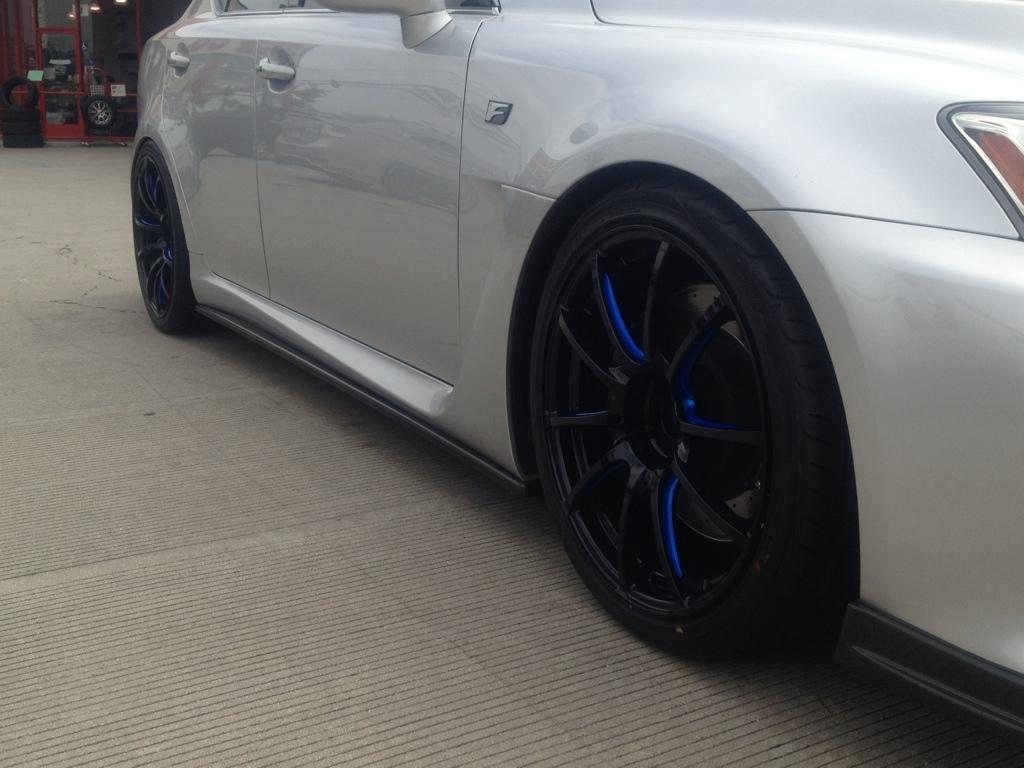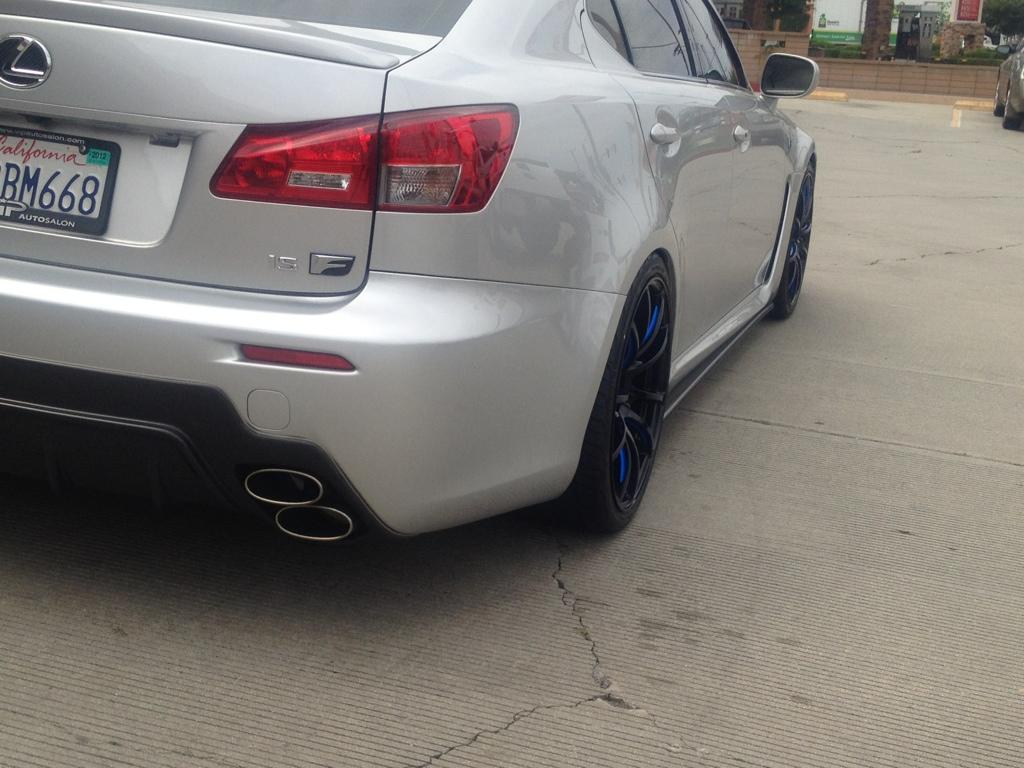 5-25-2012
Nothing much to do , Paint my calibers to match MM and red brembo decals

, i done every important mods there is. Ah i have stoptech ss lines and rbf600 motul , since i'm going to shave my fenders might as well up grade those brake lines and fluid today
5-26-2012
Up graded ss brake line from stoptech and RBF600 Motul brake fluid.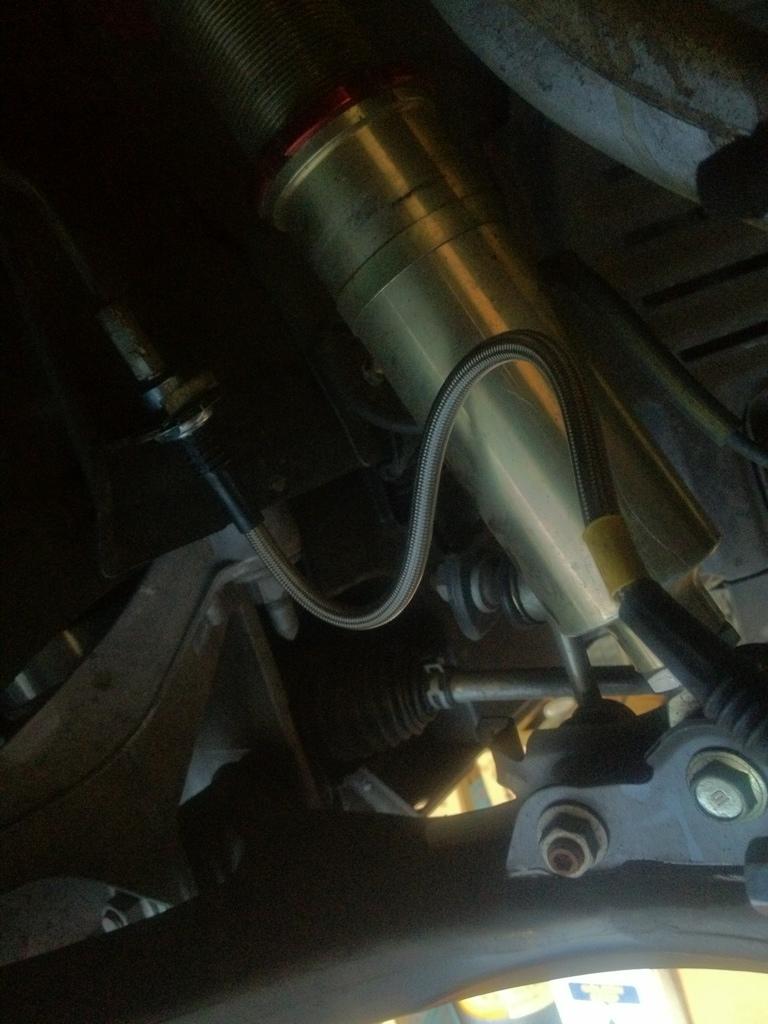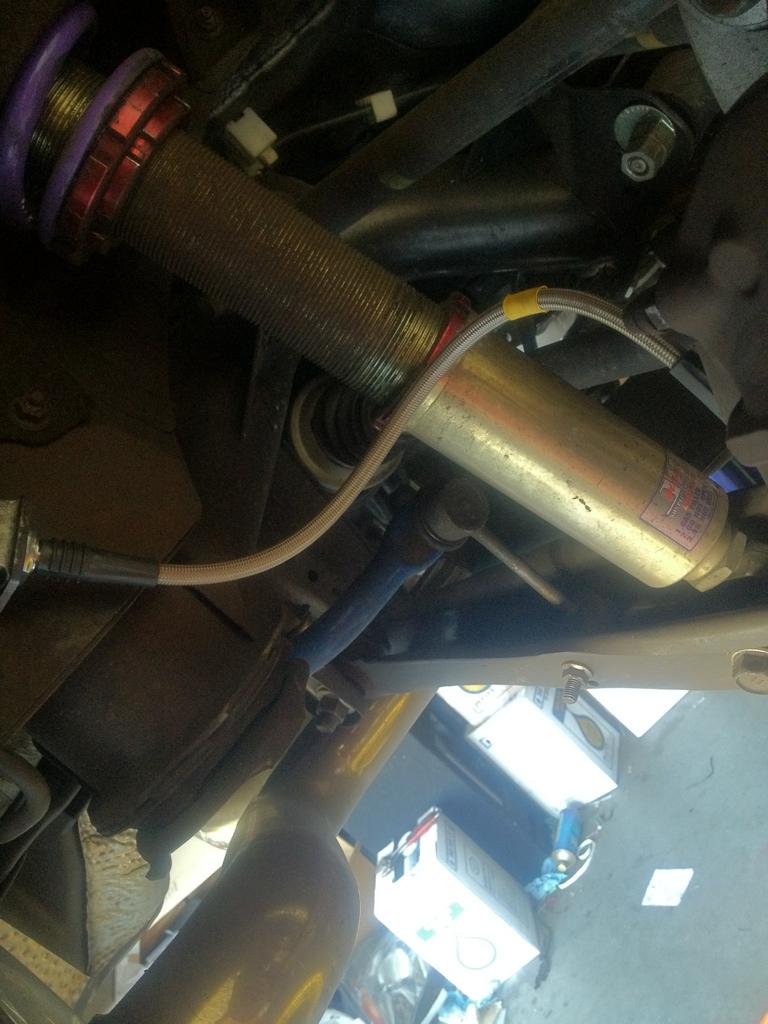 No not yet, probably canyon run or track where u do lots of braking ,continuous corner after corner, daily drive maybe not so much.
Few up date pics , had to raised 1/2 inches rear and 1/4 front up cuz the rubbing lolz. Didnt want to shaved or roll fenders.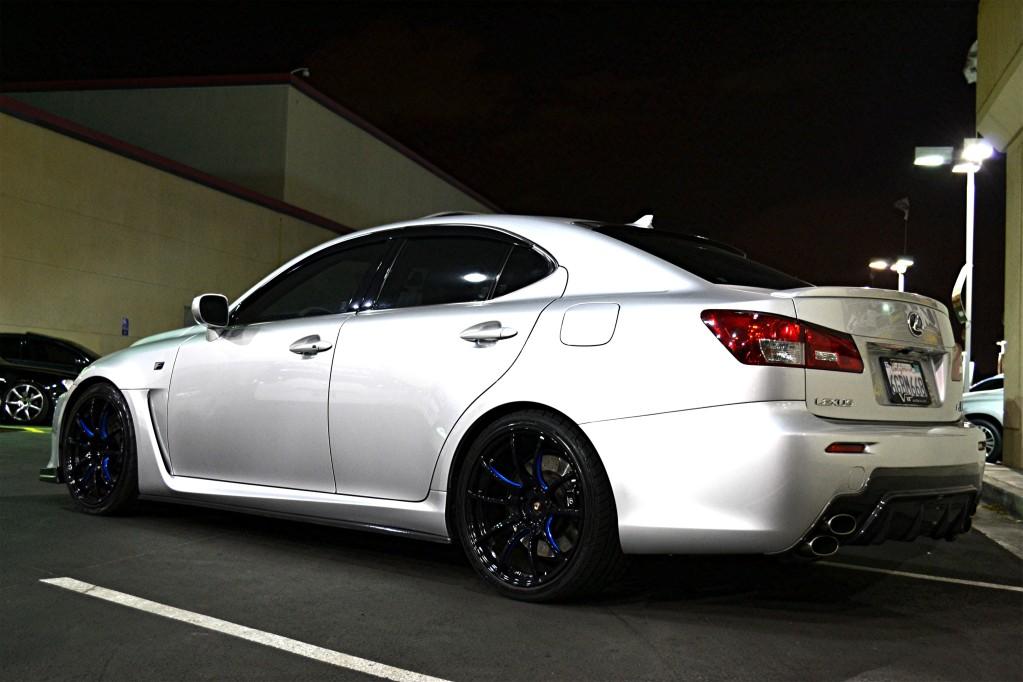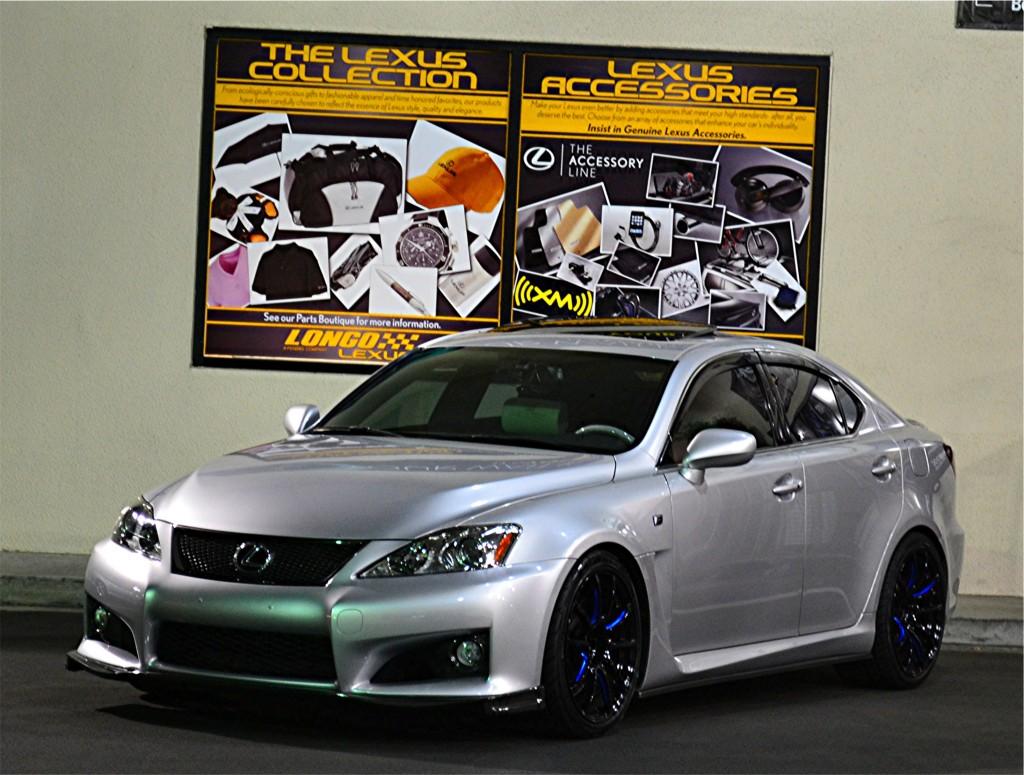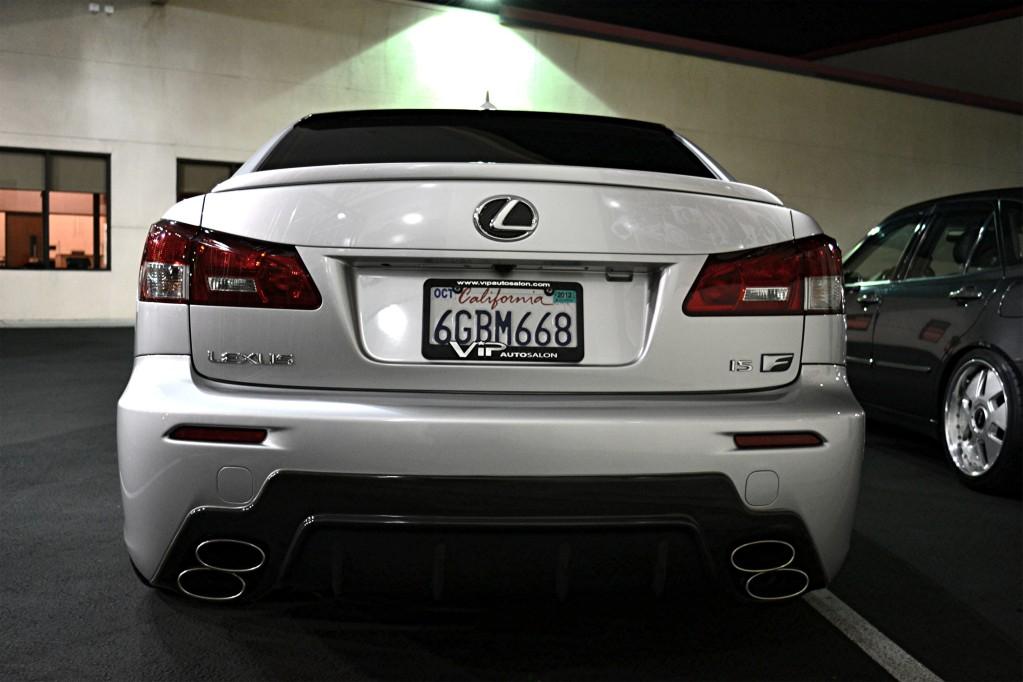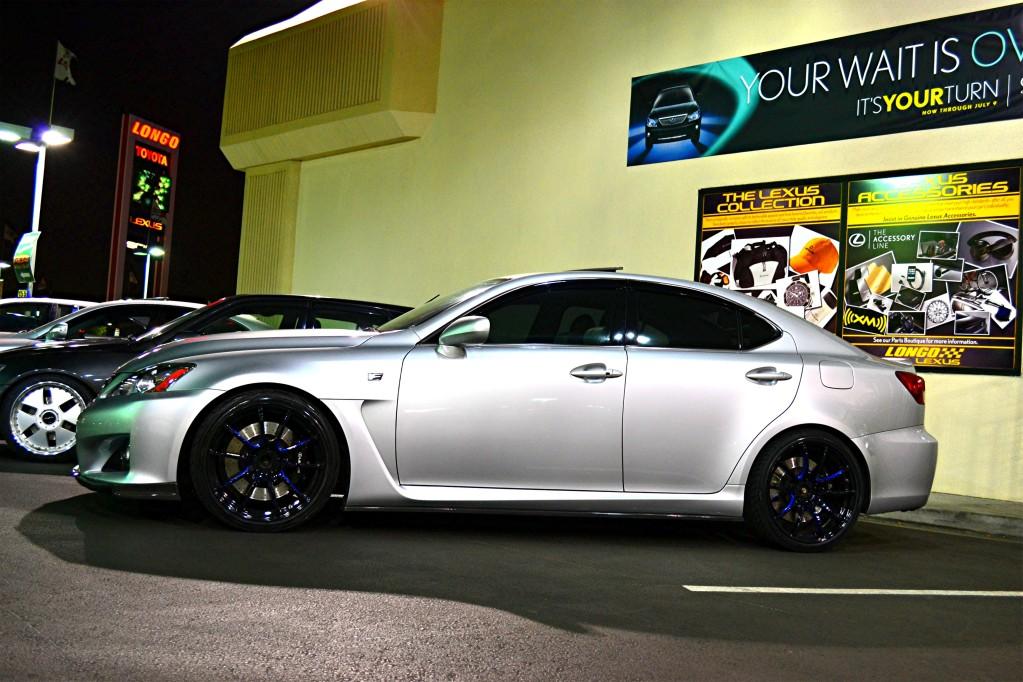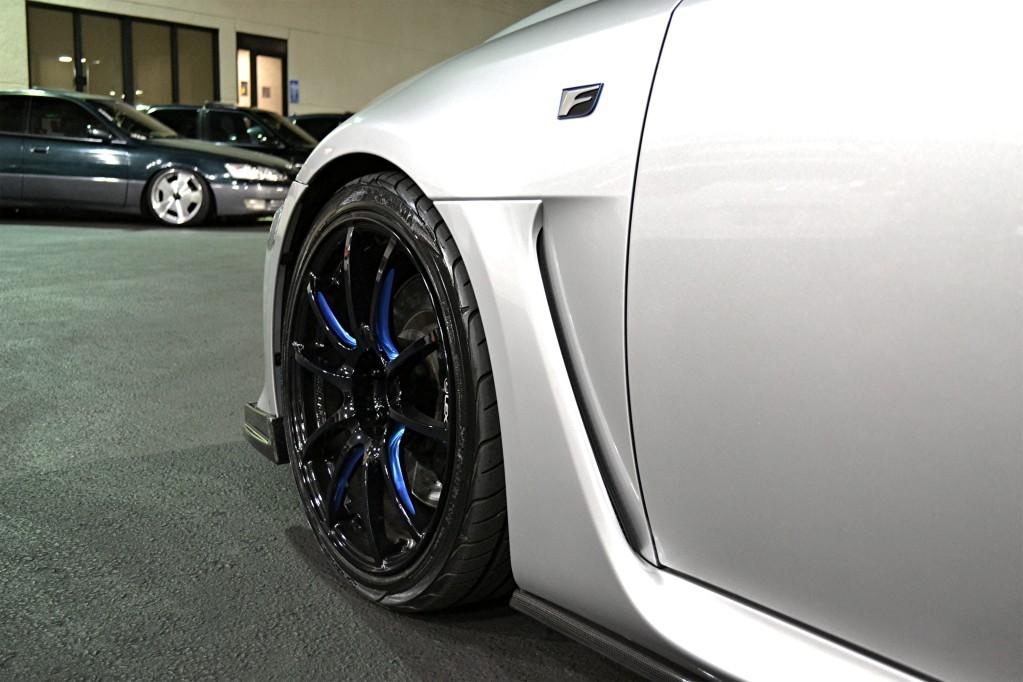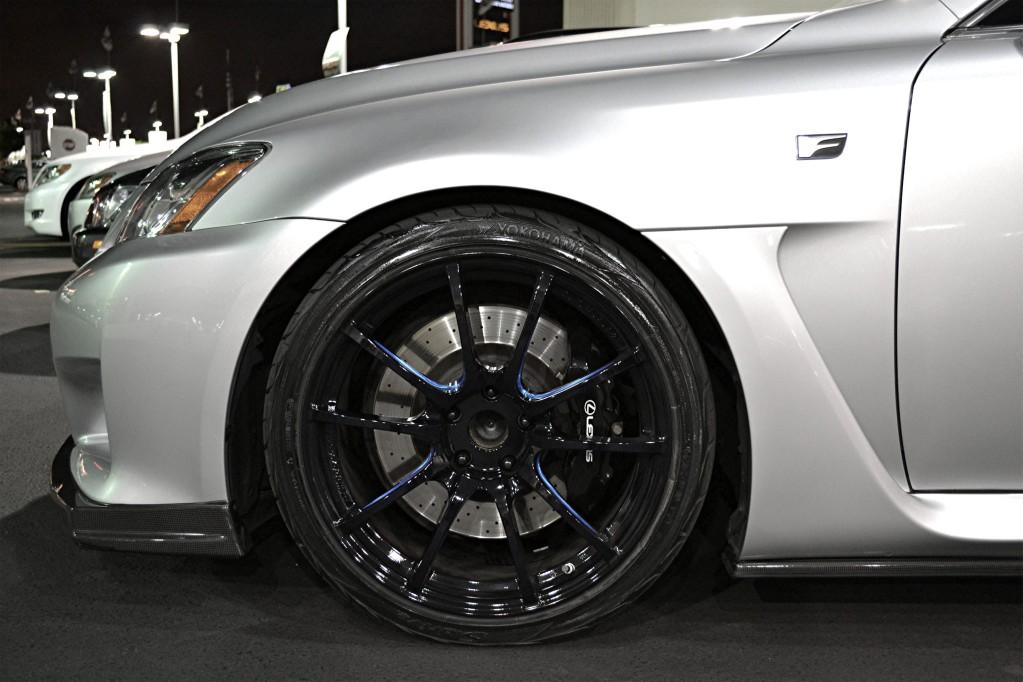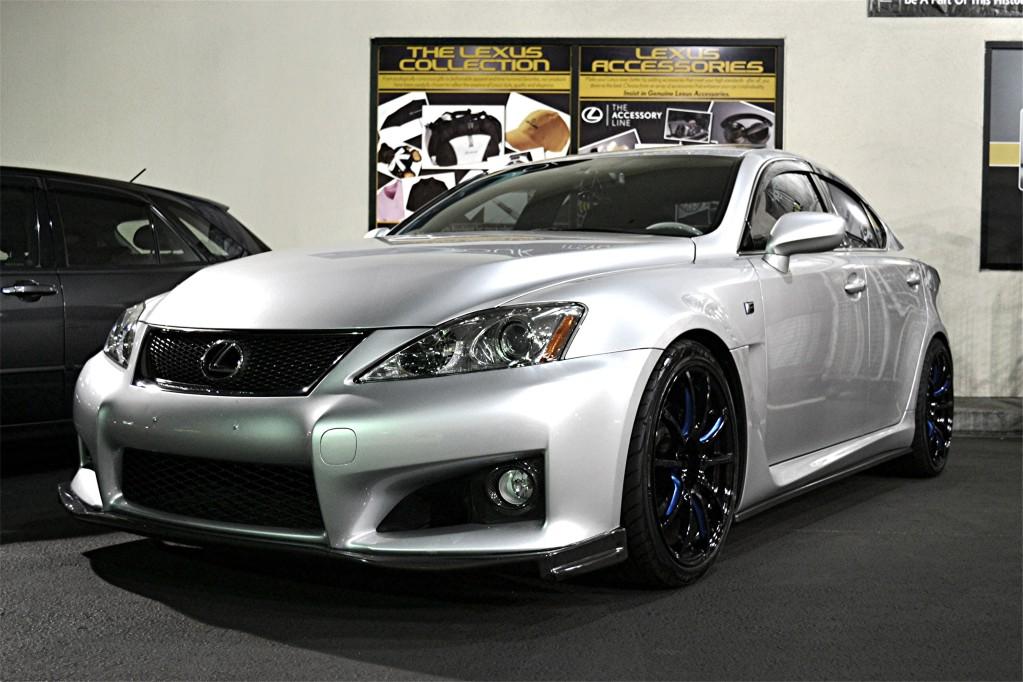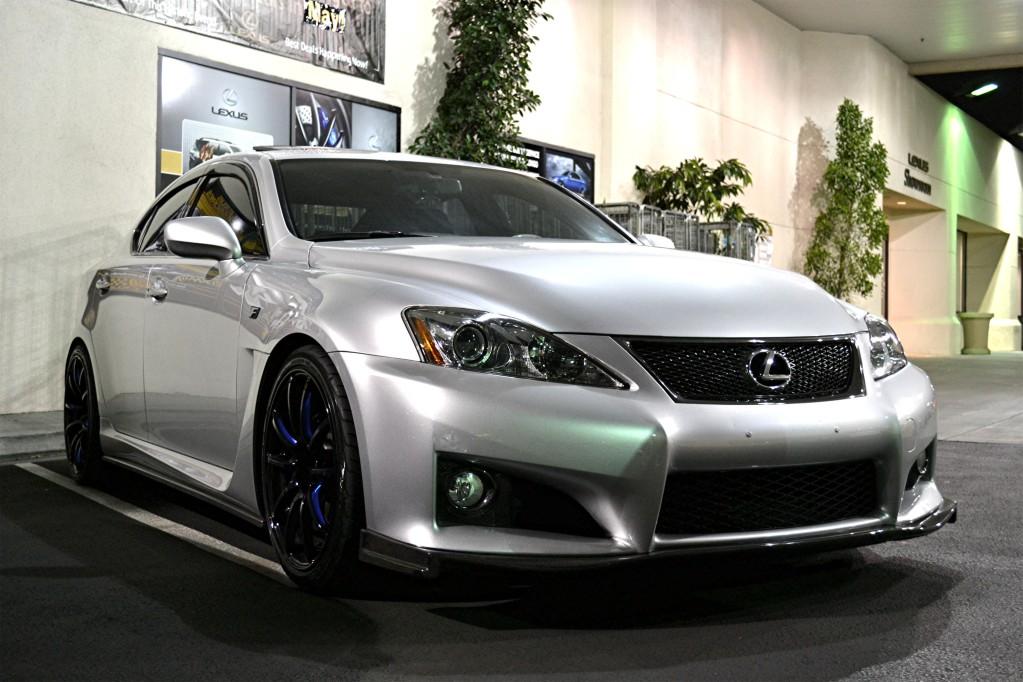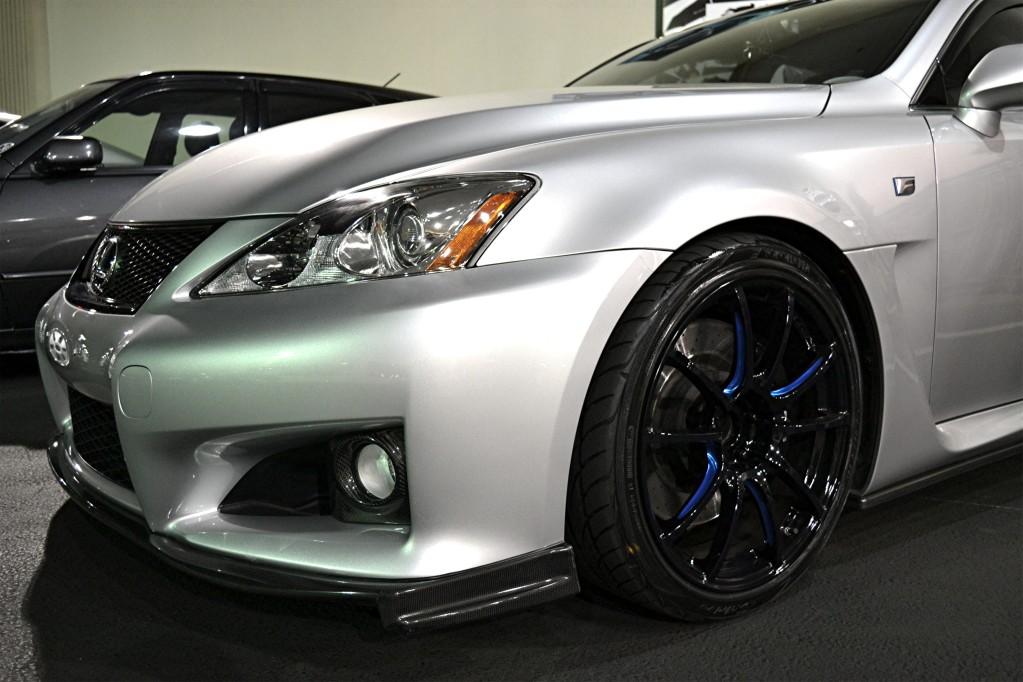 6-1-2012
Up date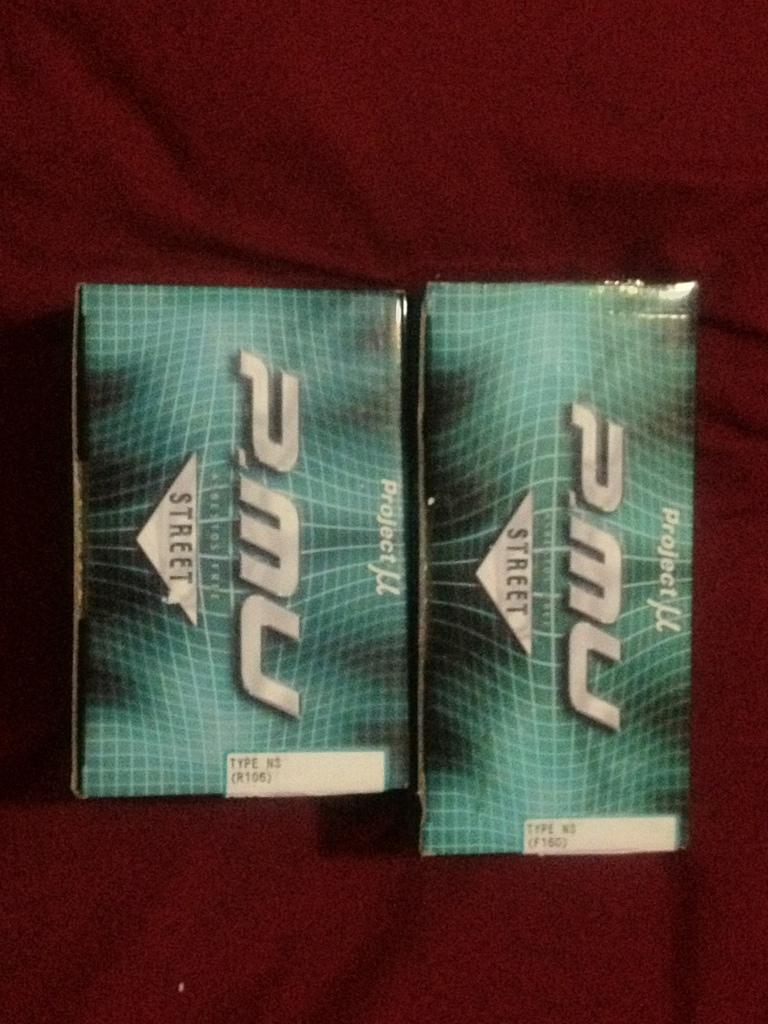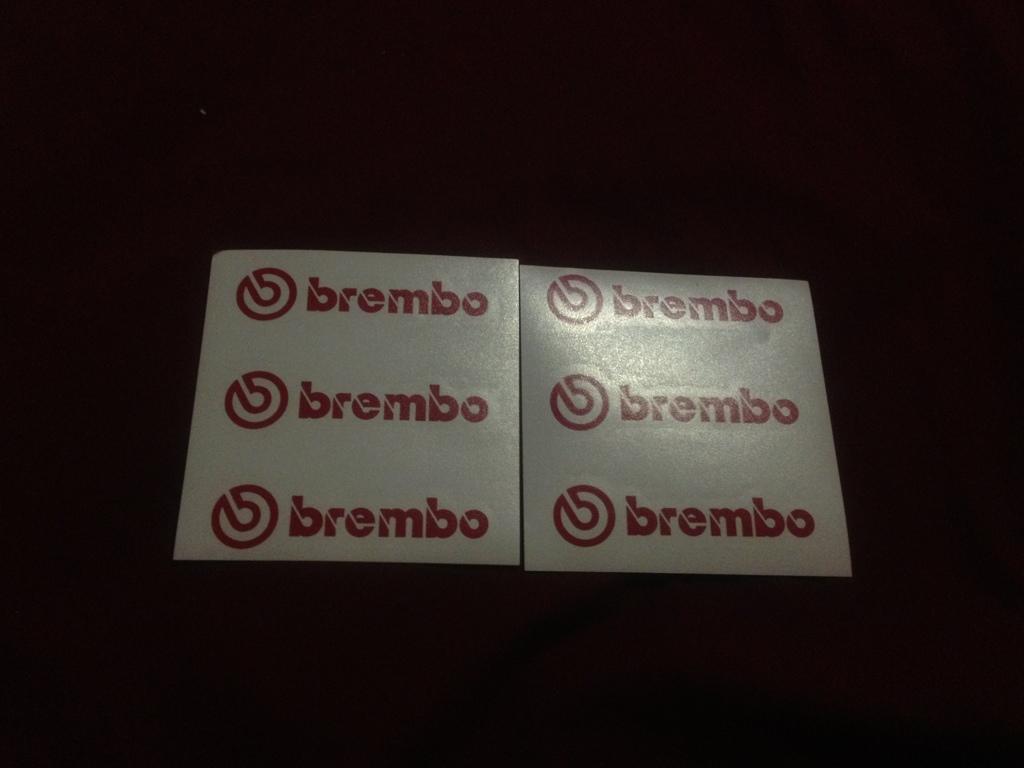 Here come MM color and red brembo decals

6-2-2012
Here are the up date

almost done . Center caps will comes on Monday and that it i'm done lolz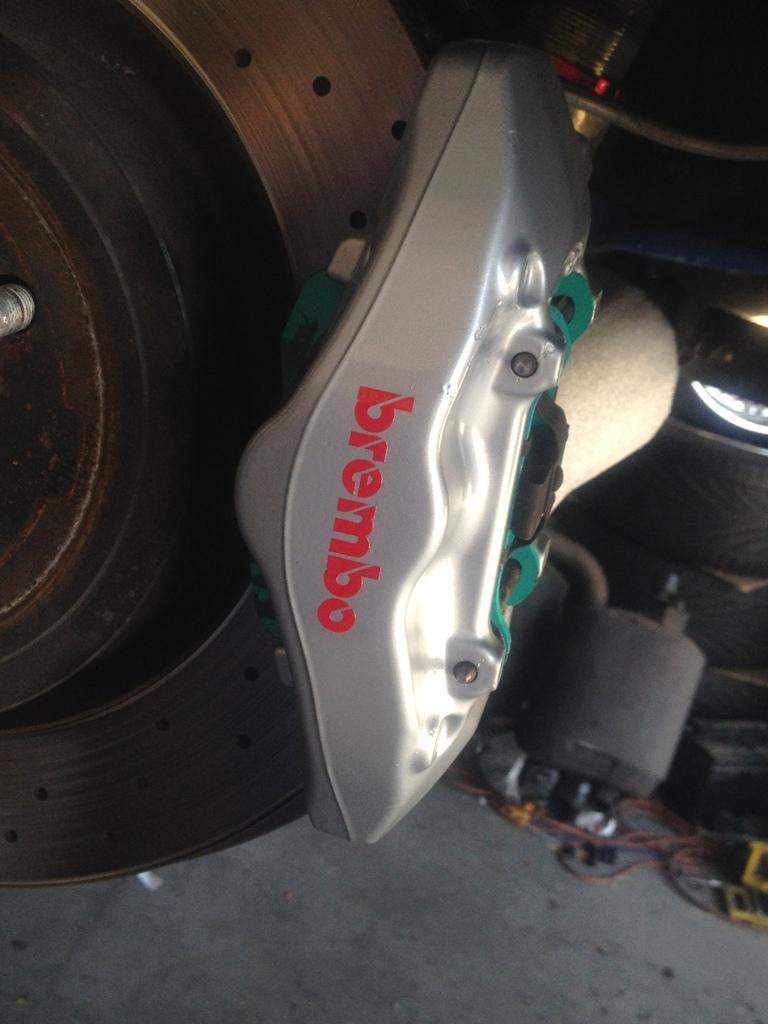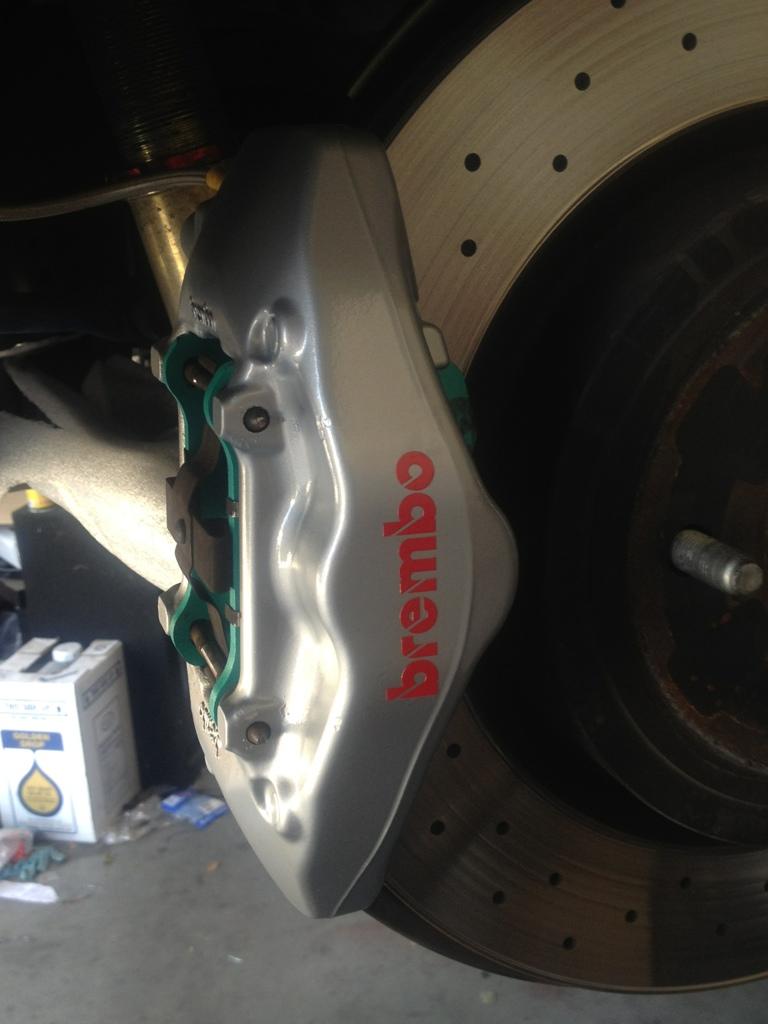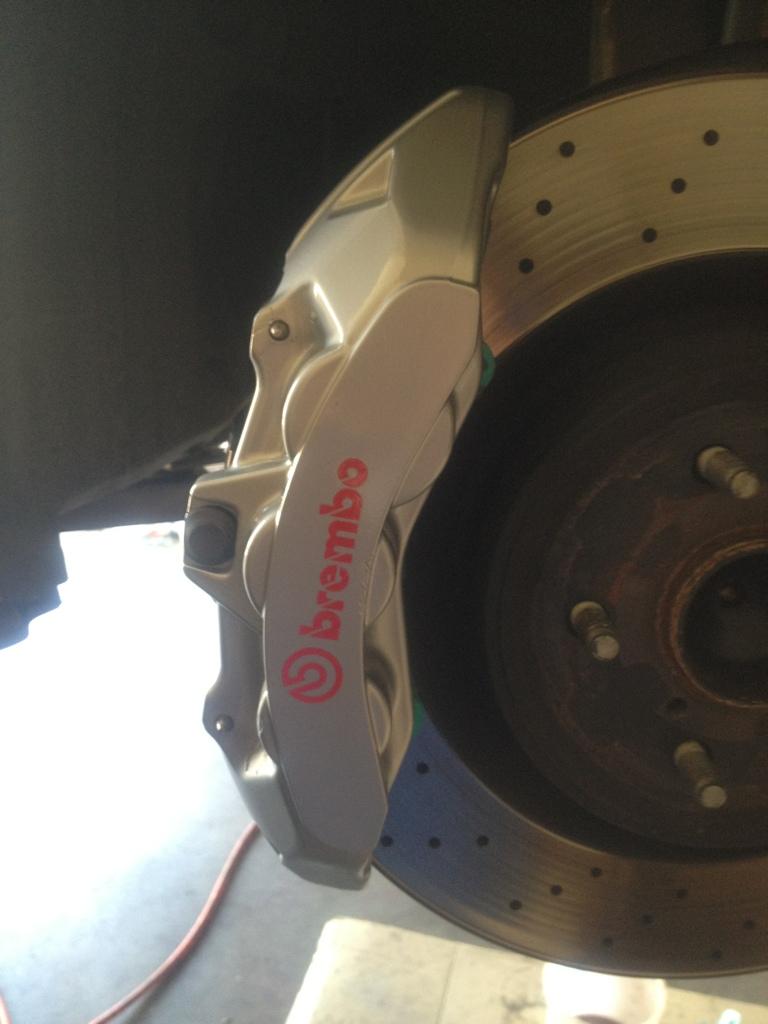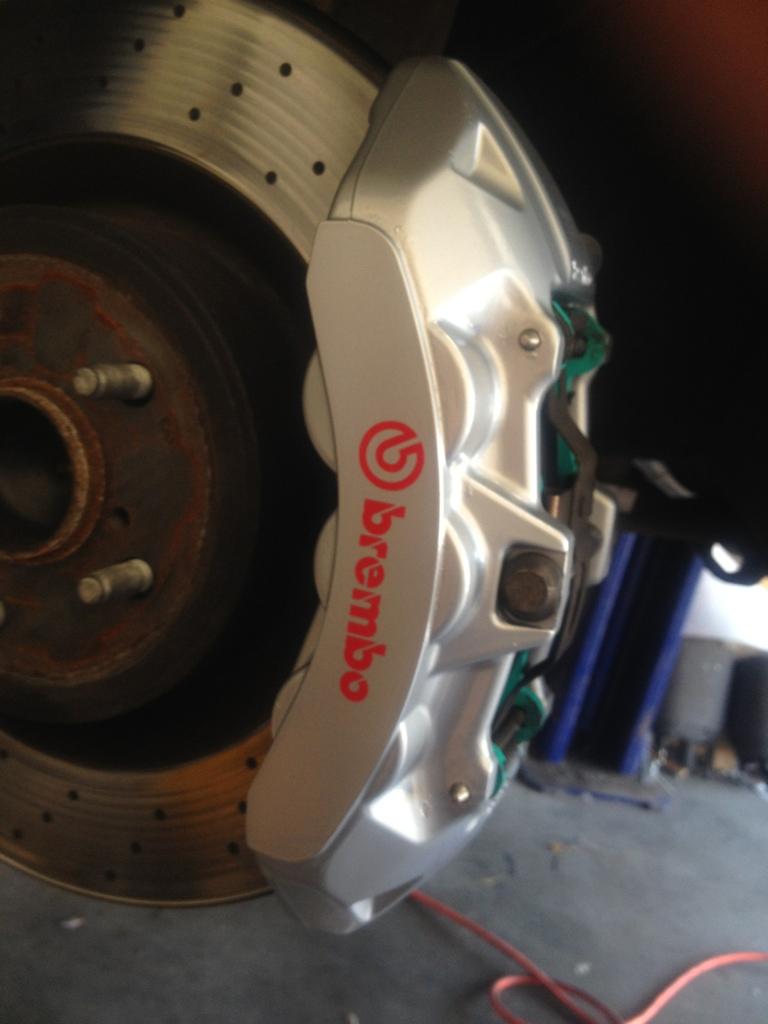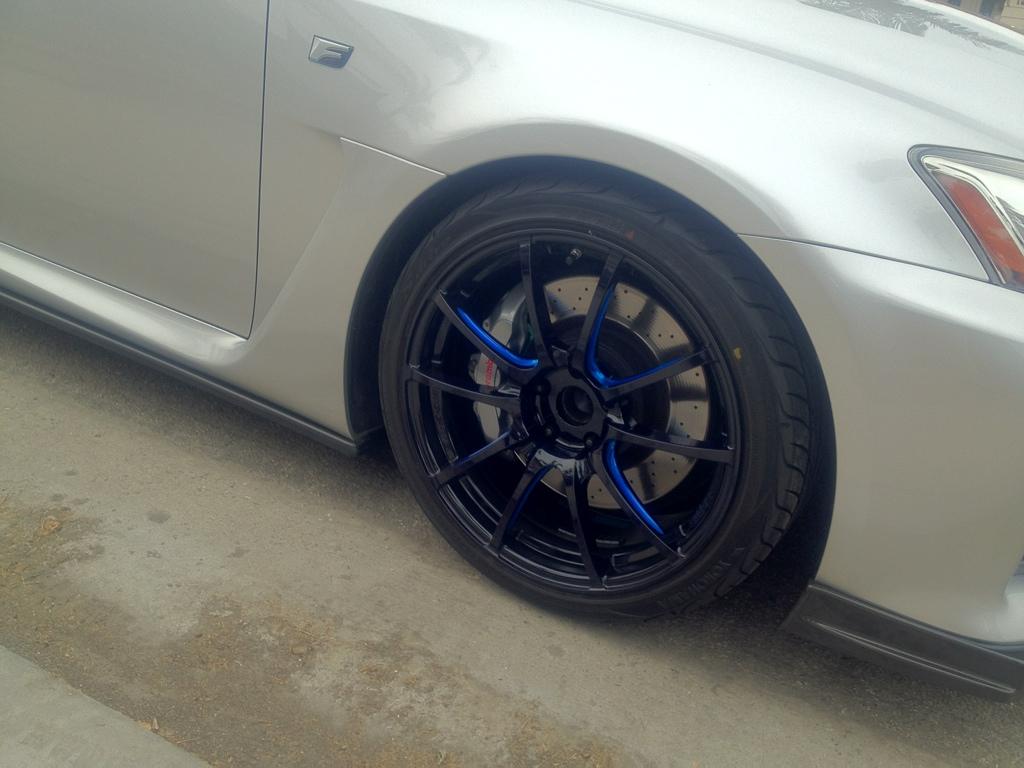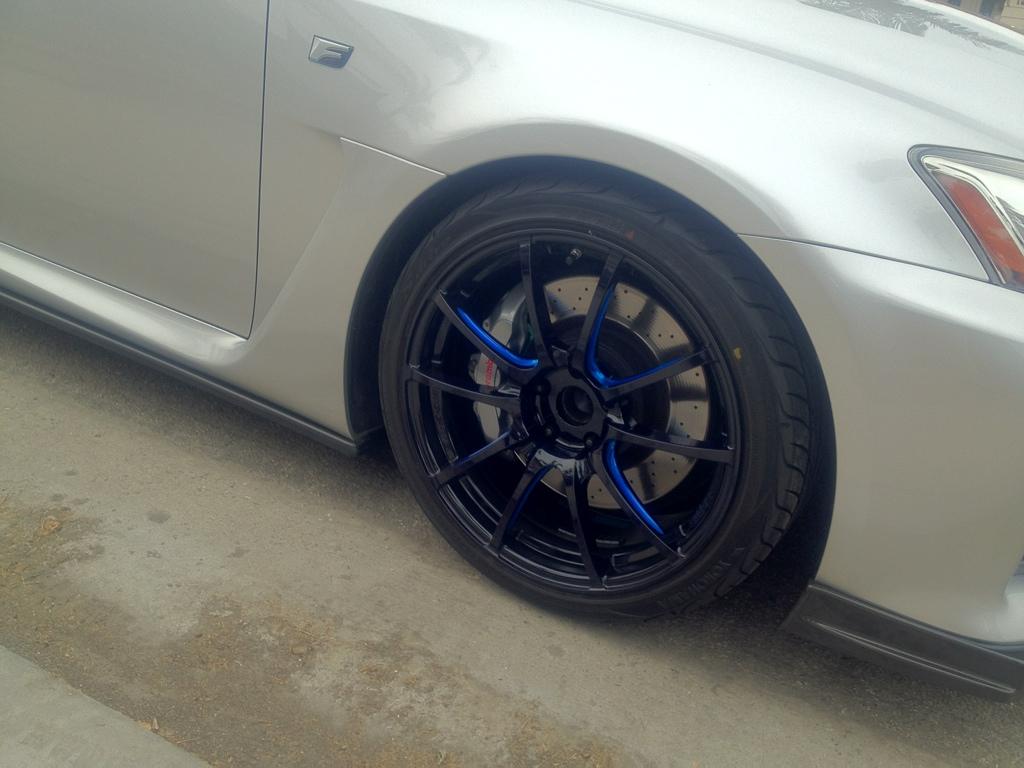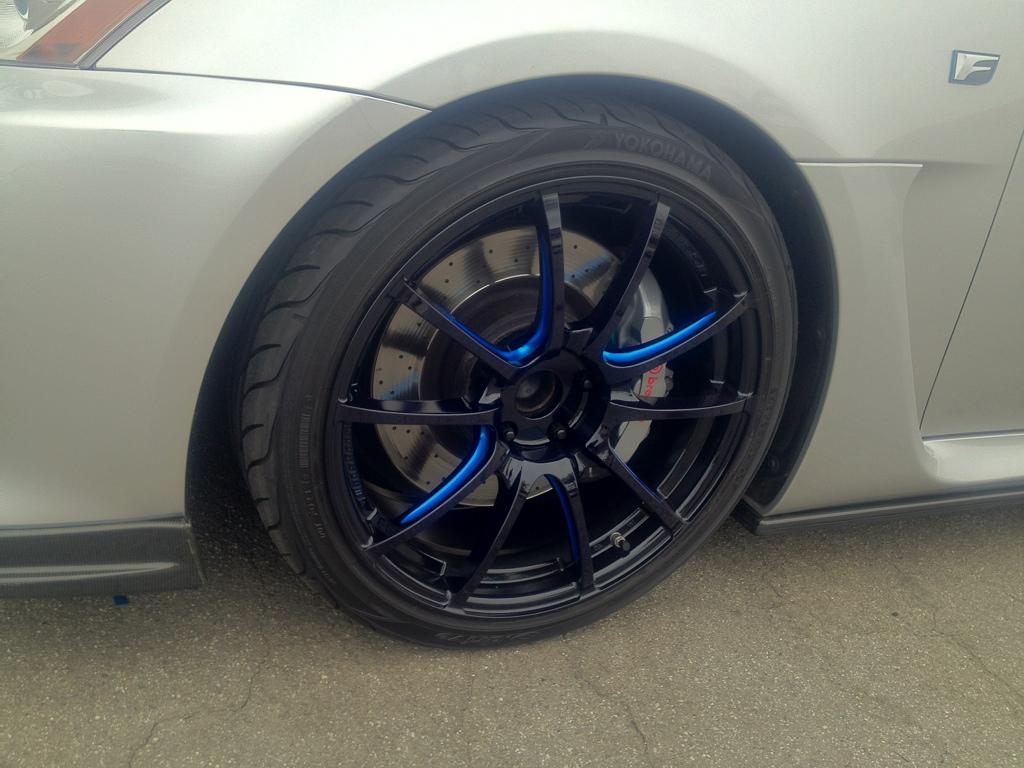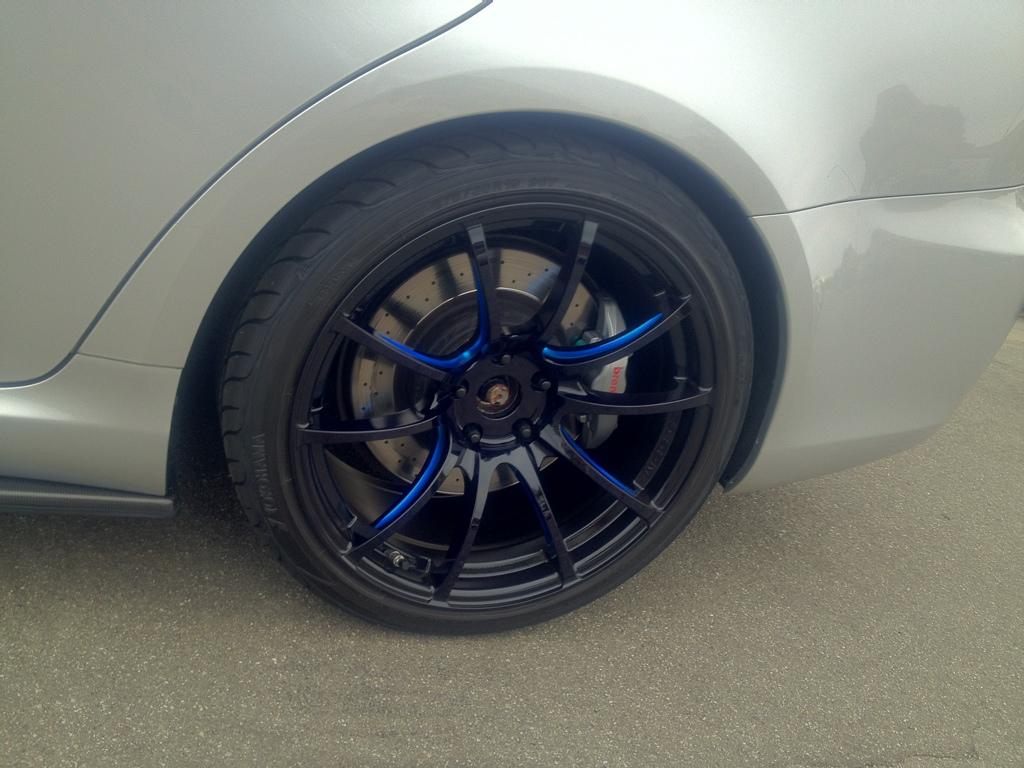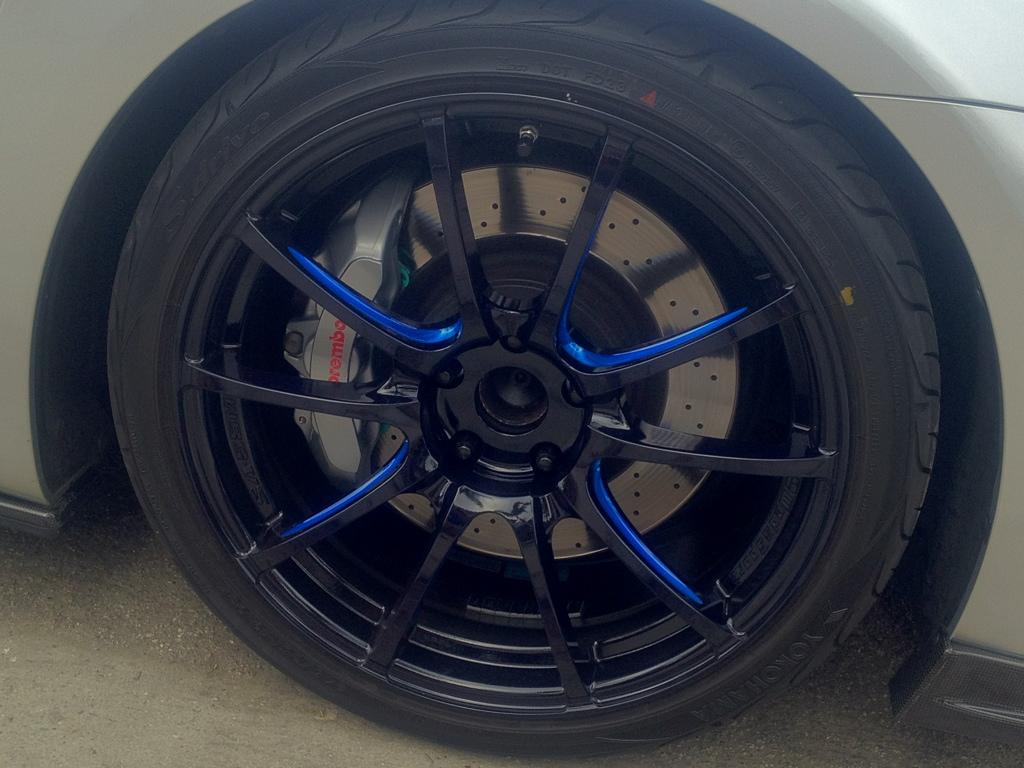 6-6-2012
Thanks guys, here few better pic taken by Nam earlier today.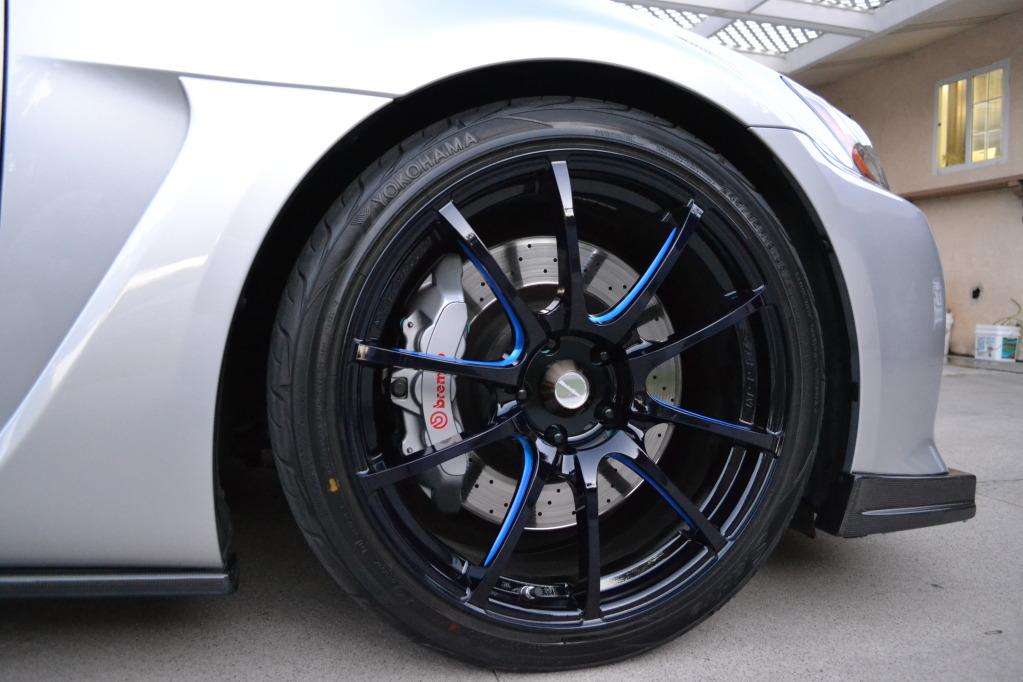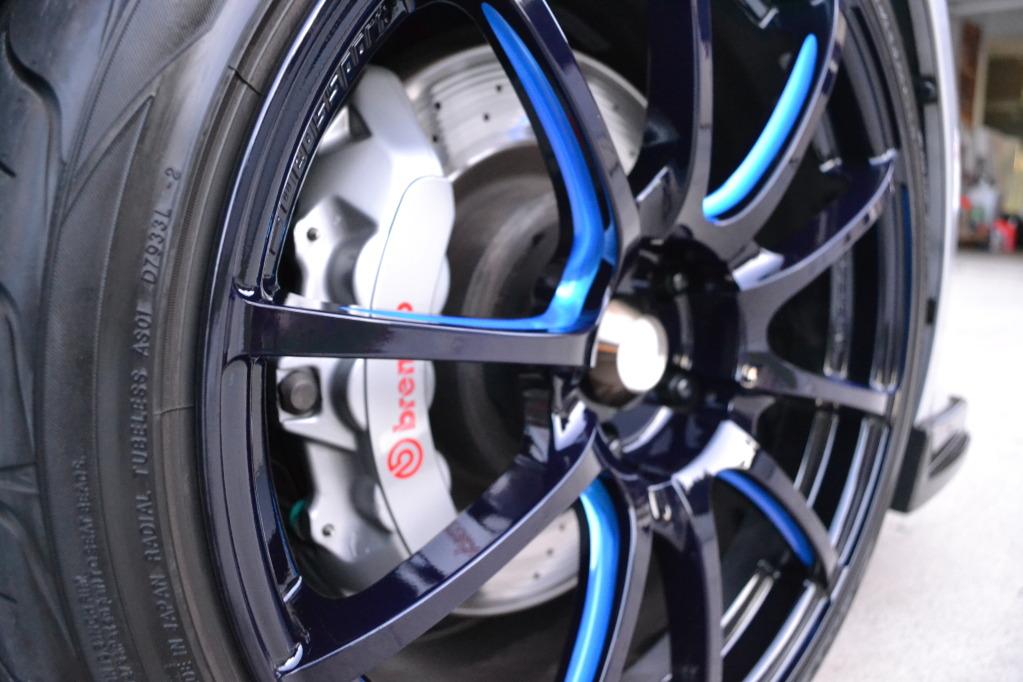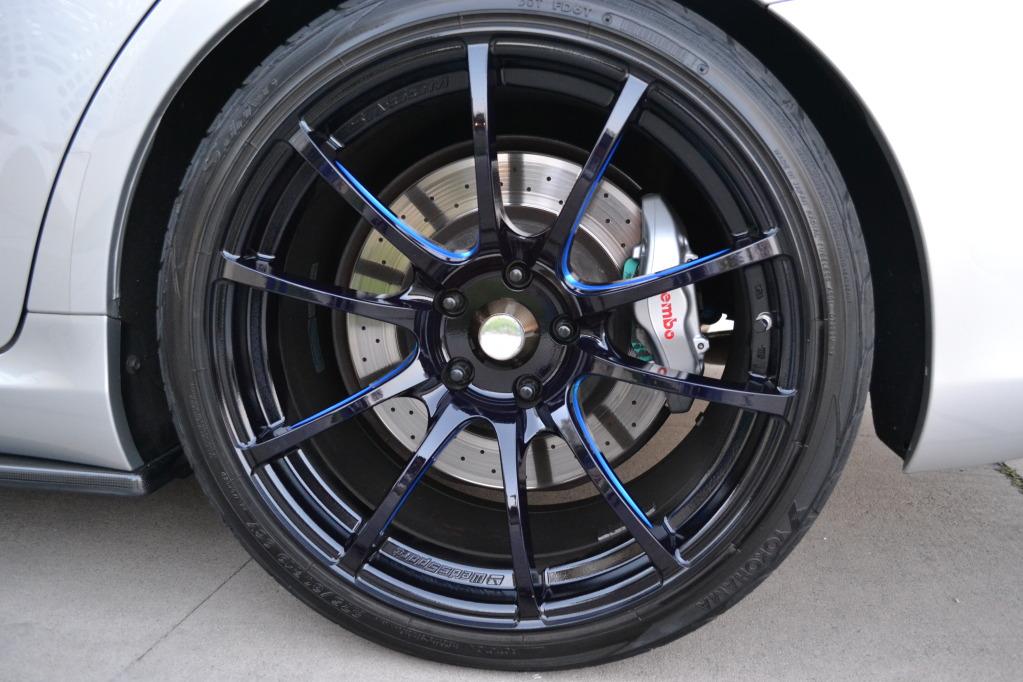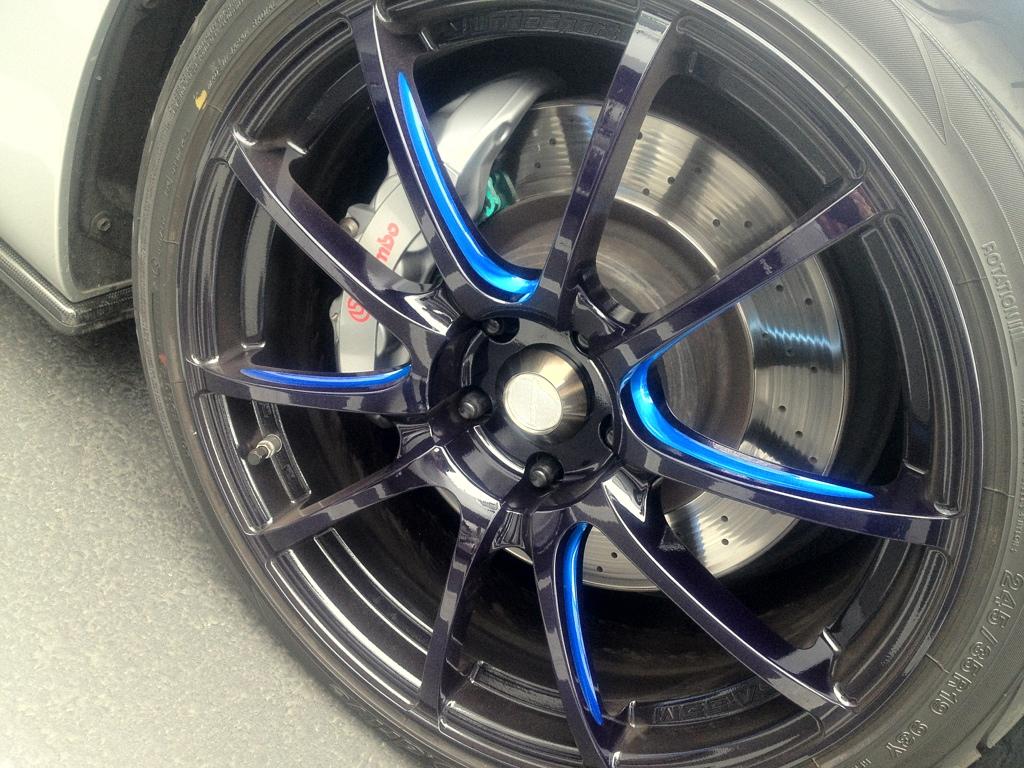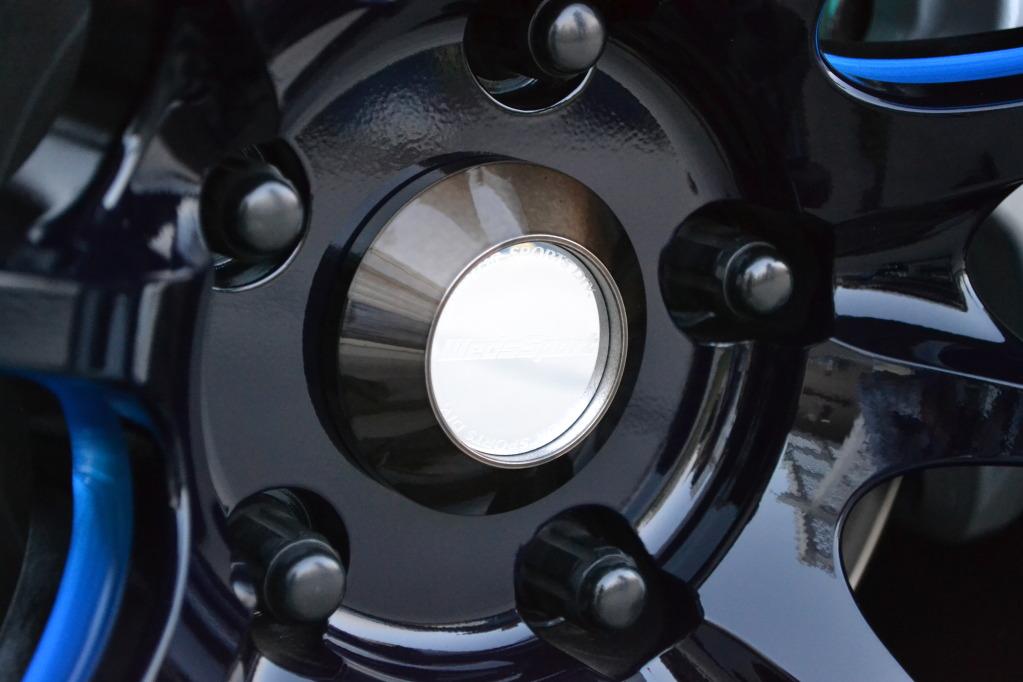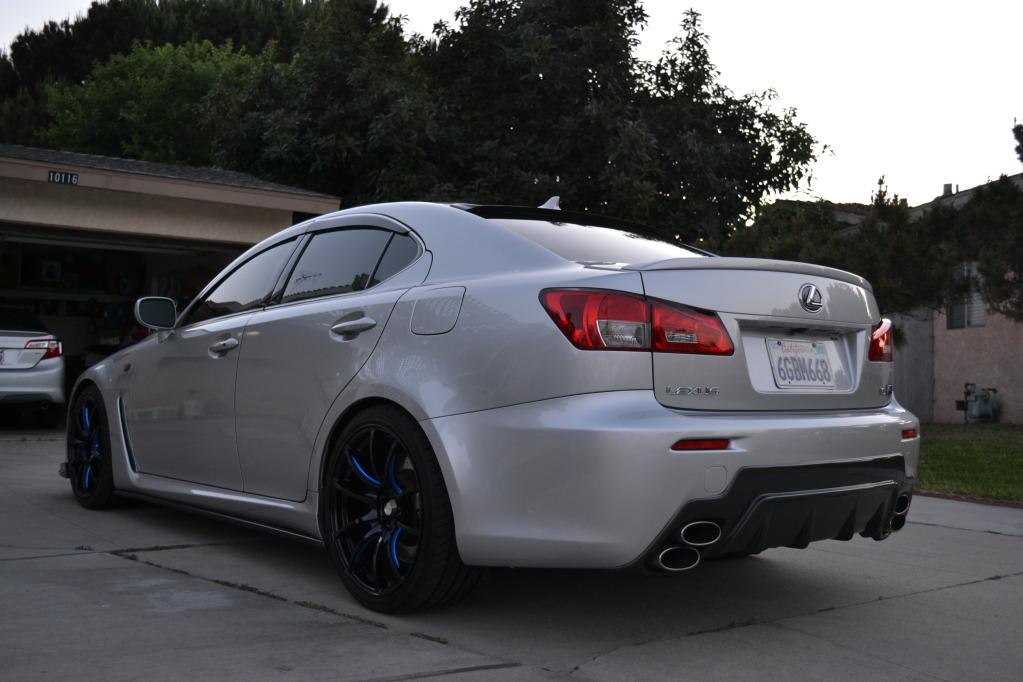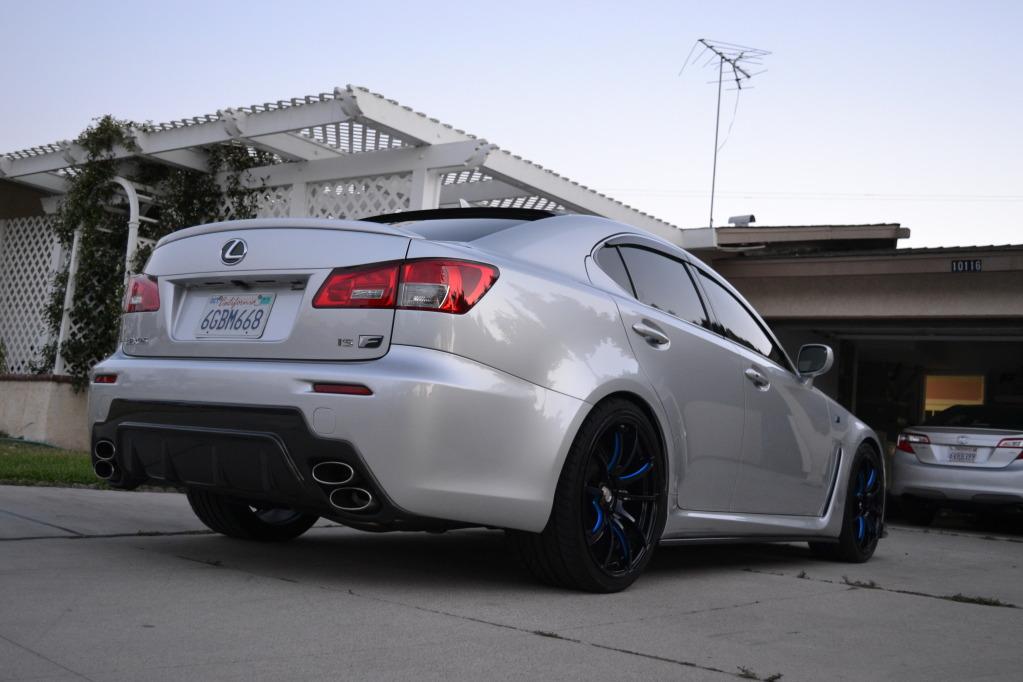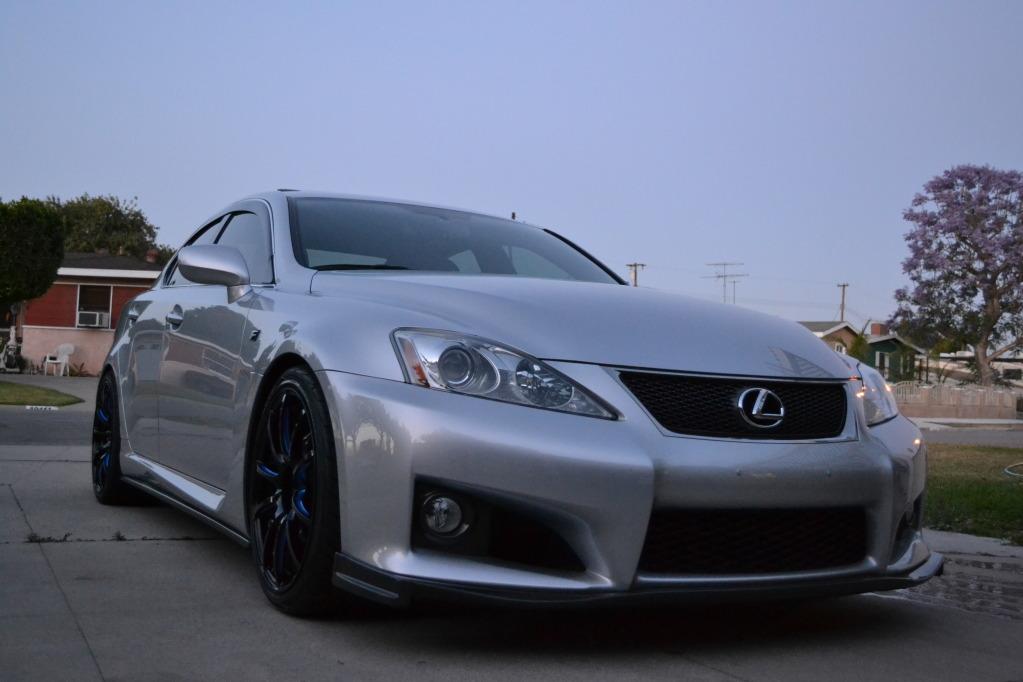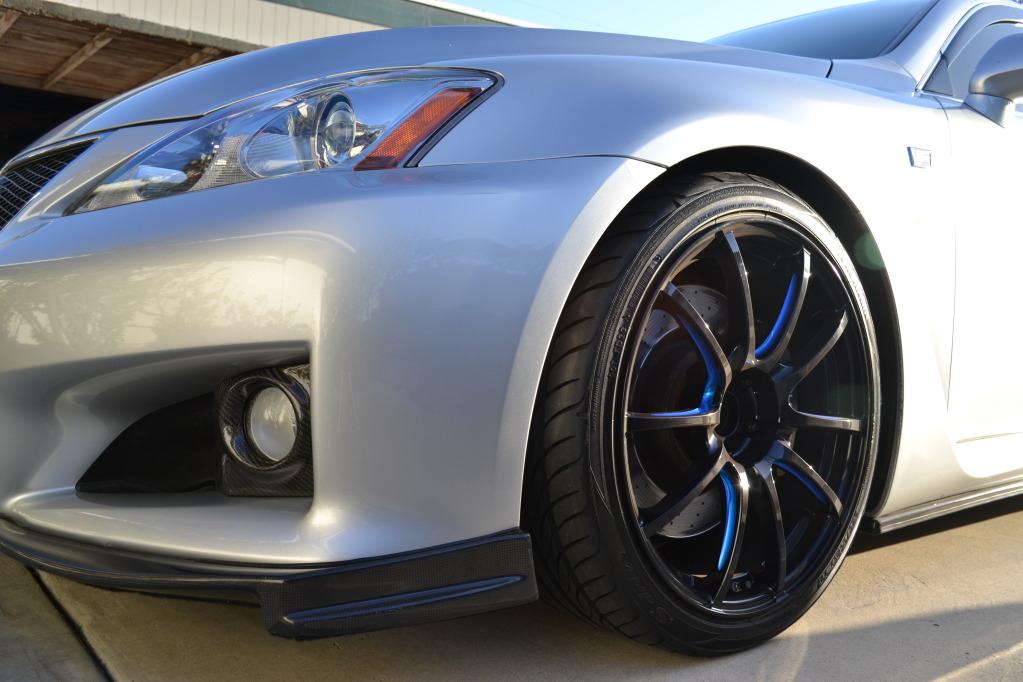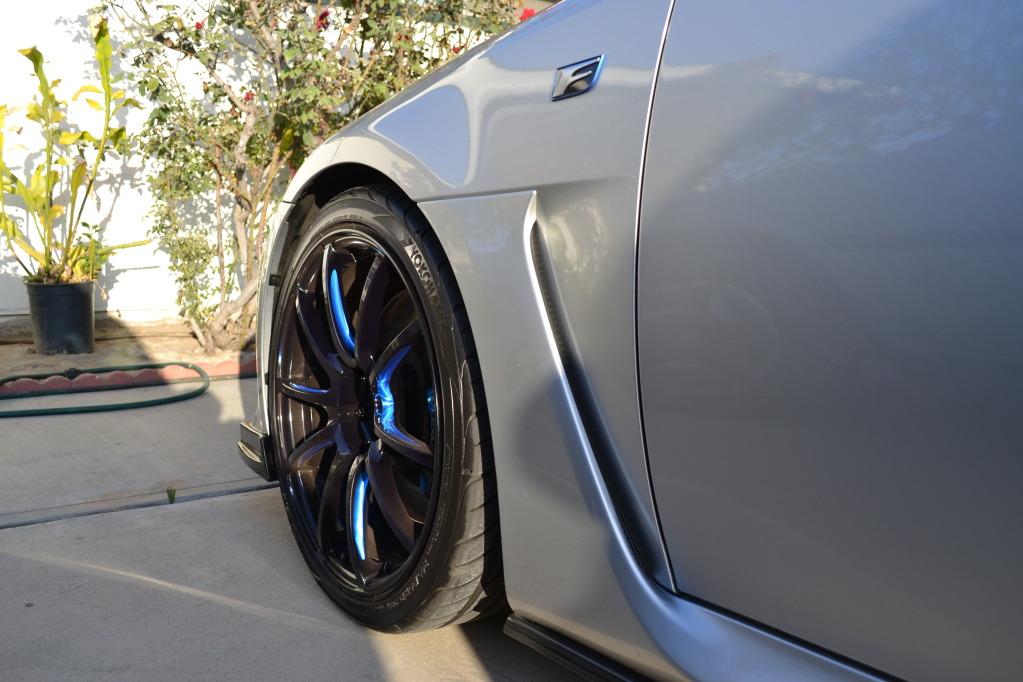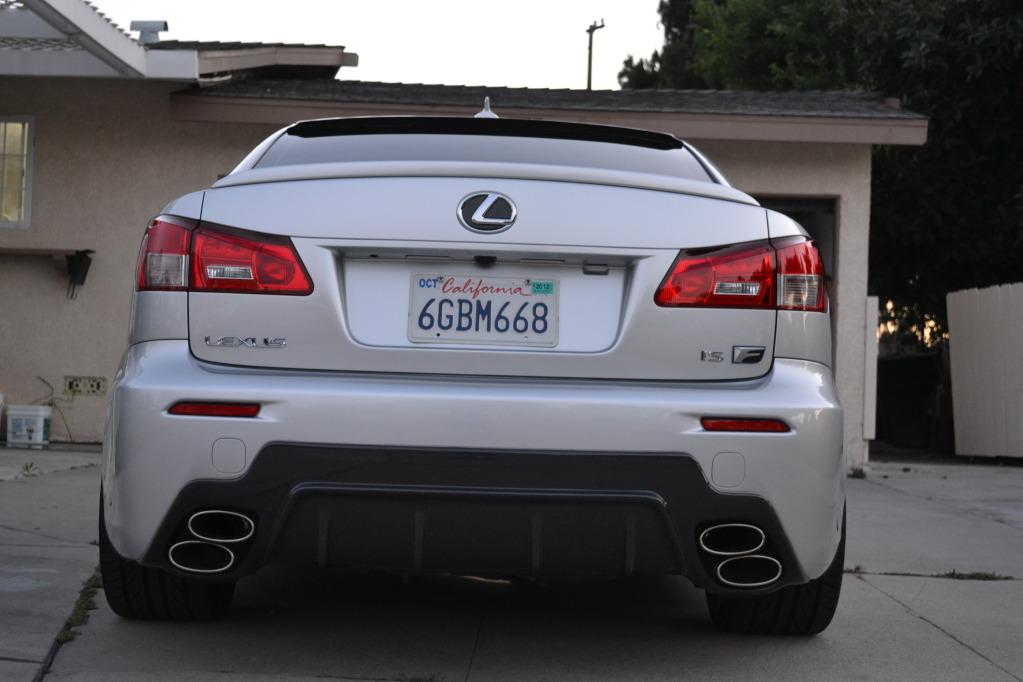 6-25-2012
Here are the recent pictures taking yesterday on the way to lake Cuyamaca by Namster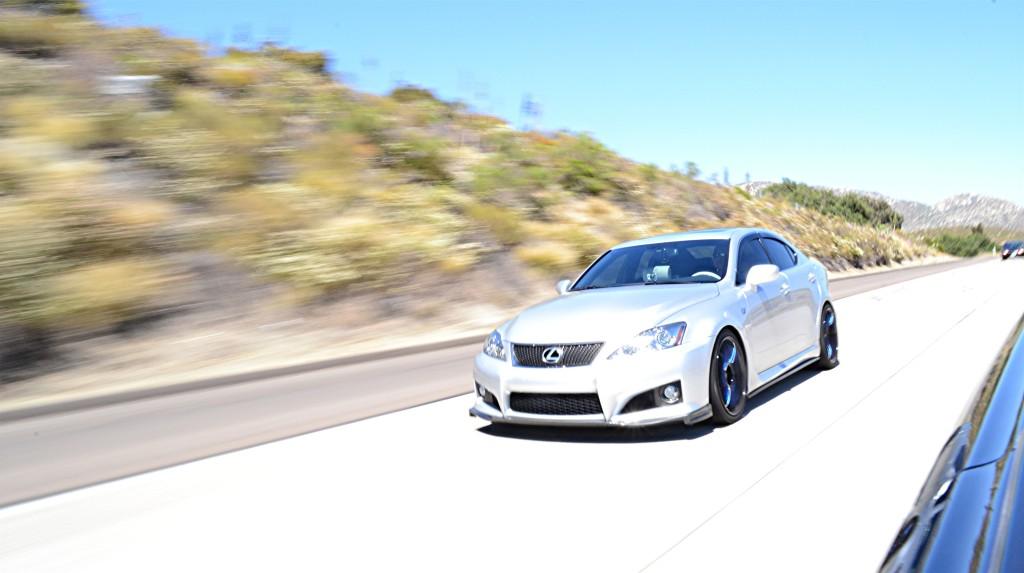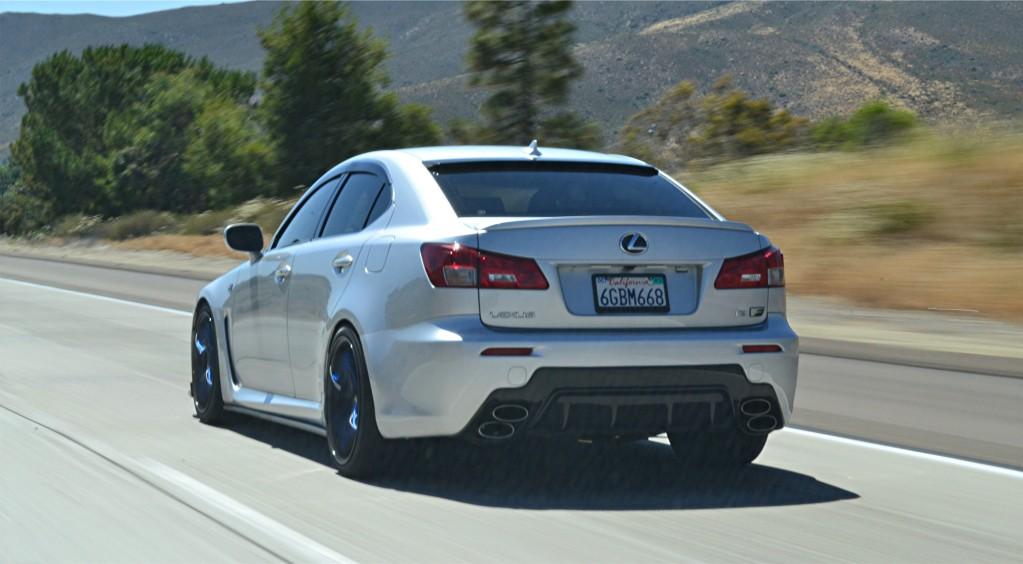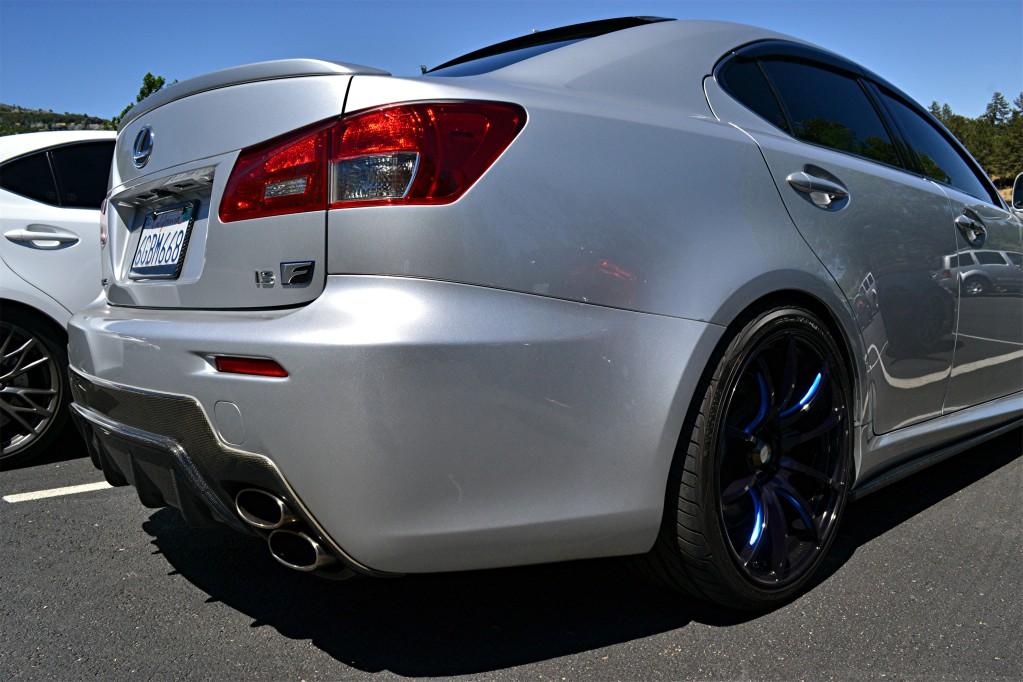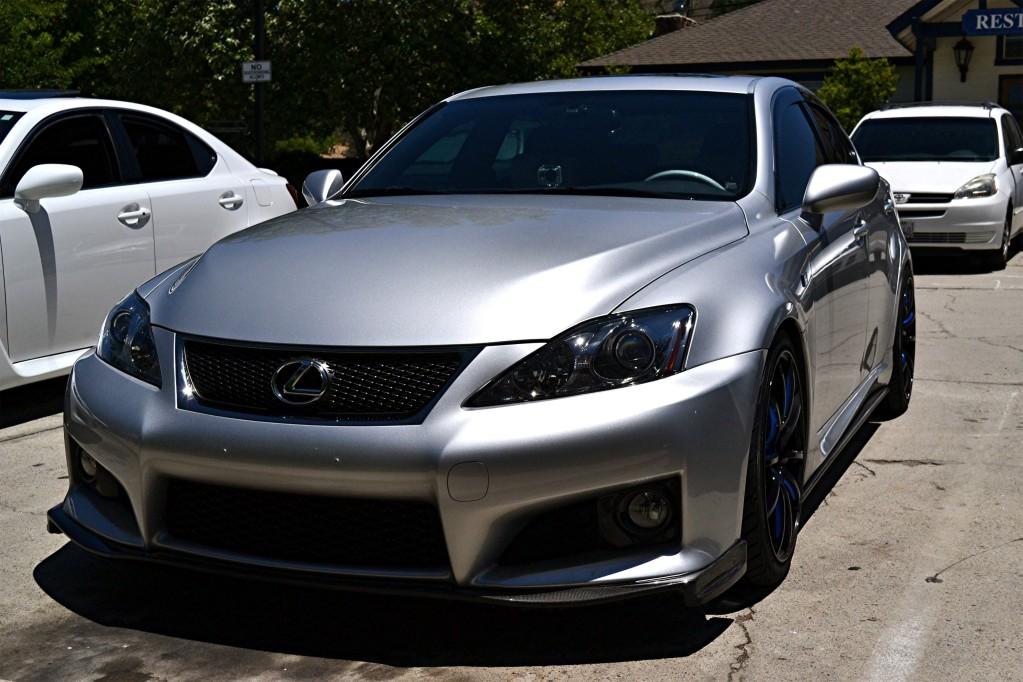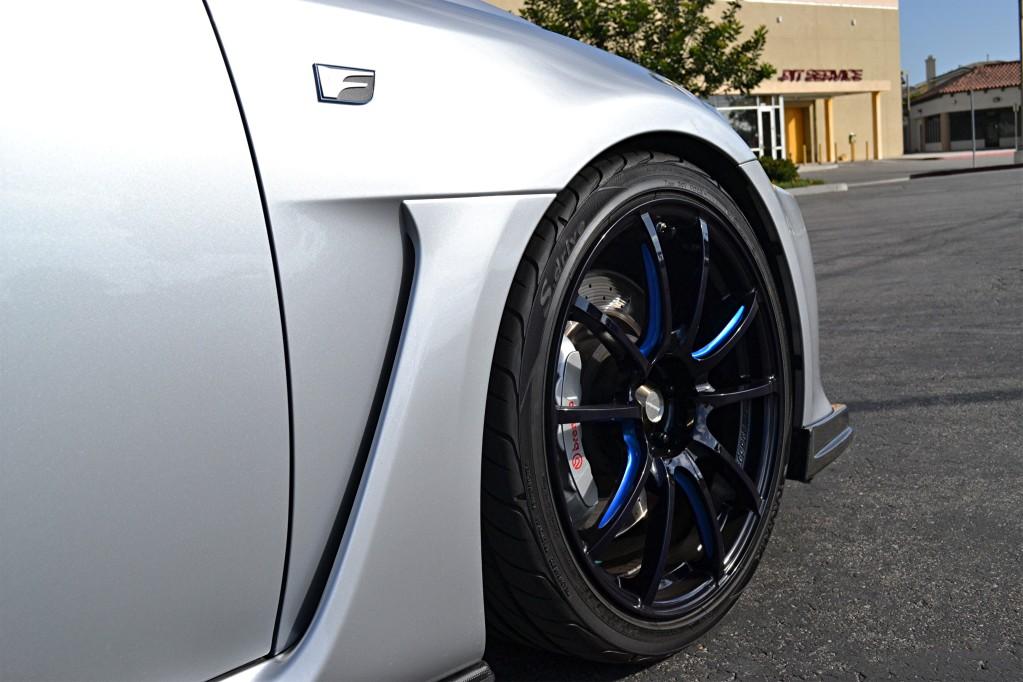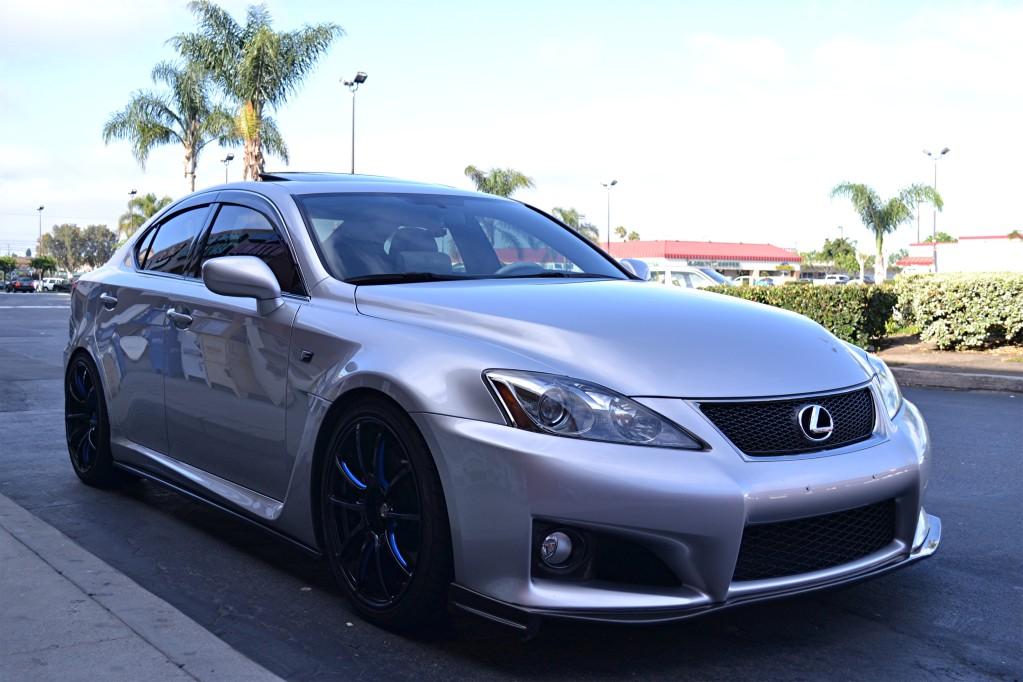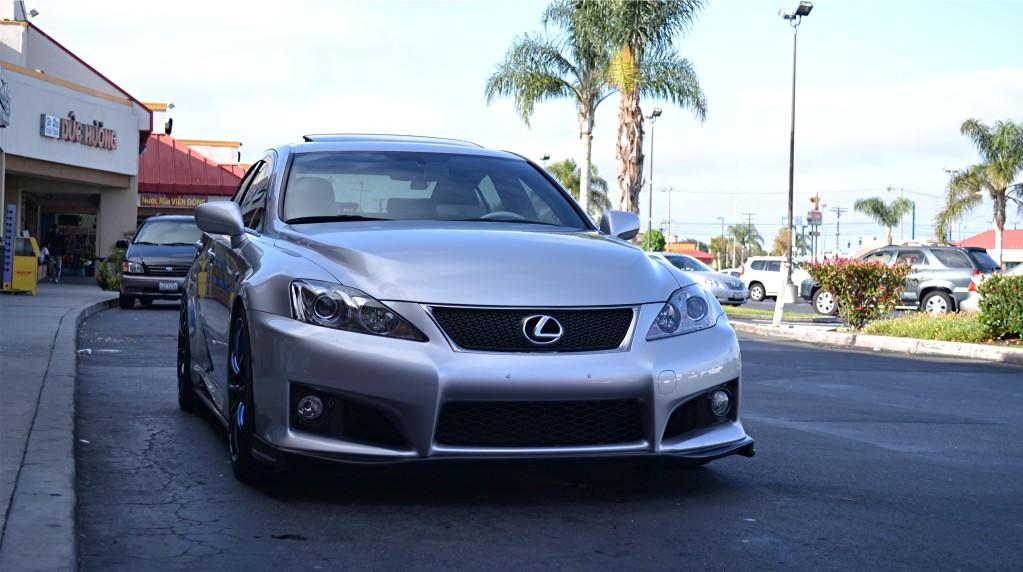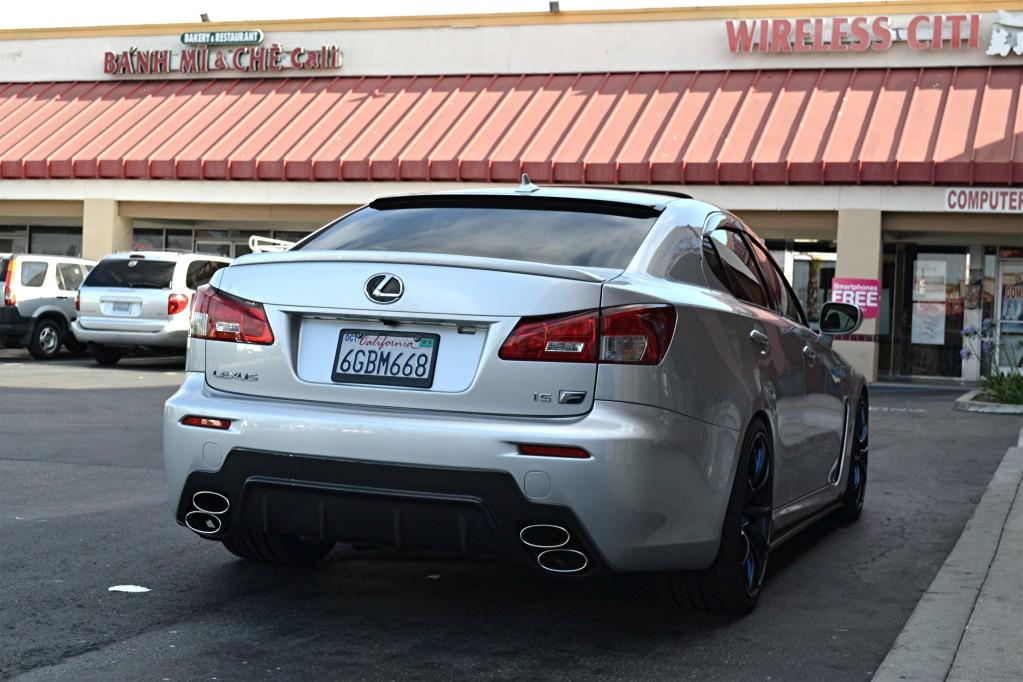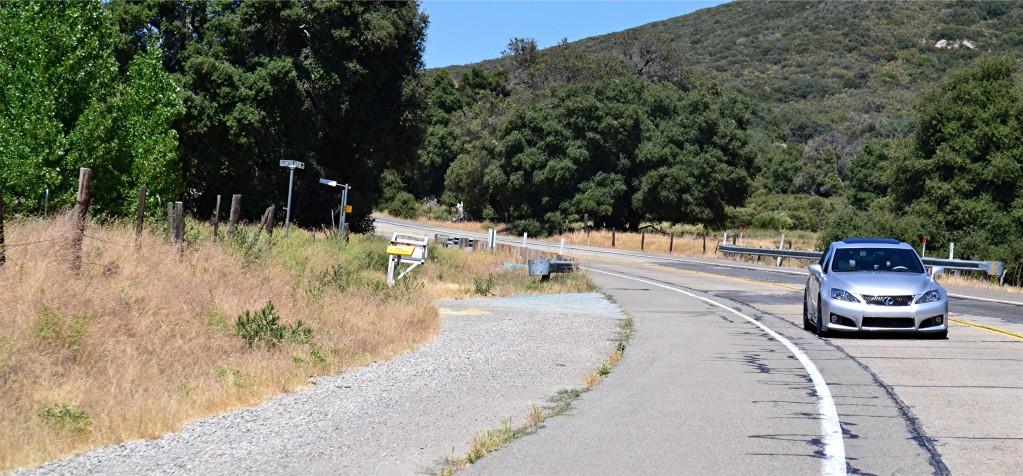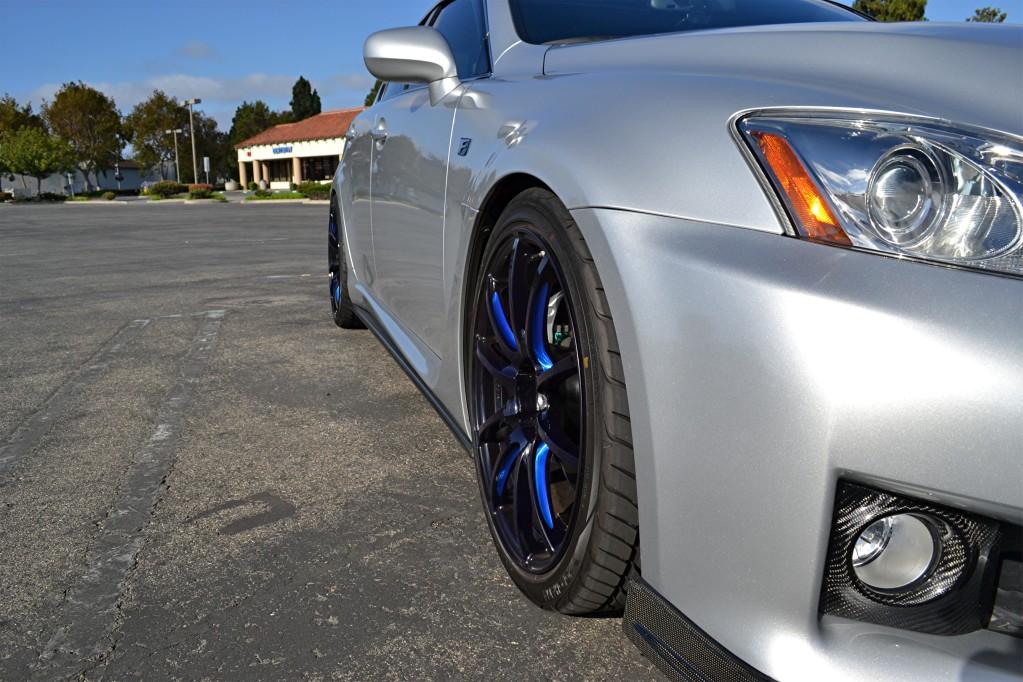 11-28-2012
Look what came today at my work lolz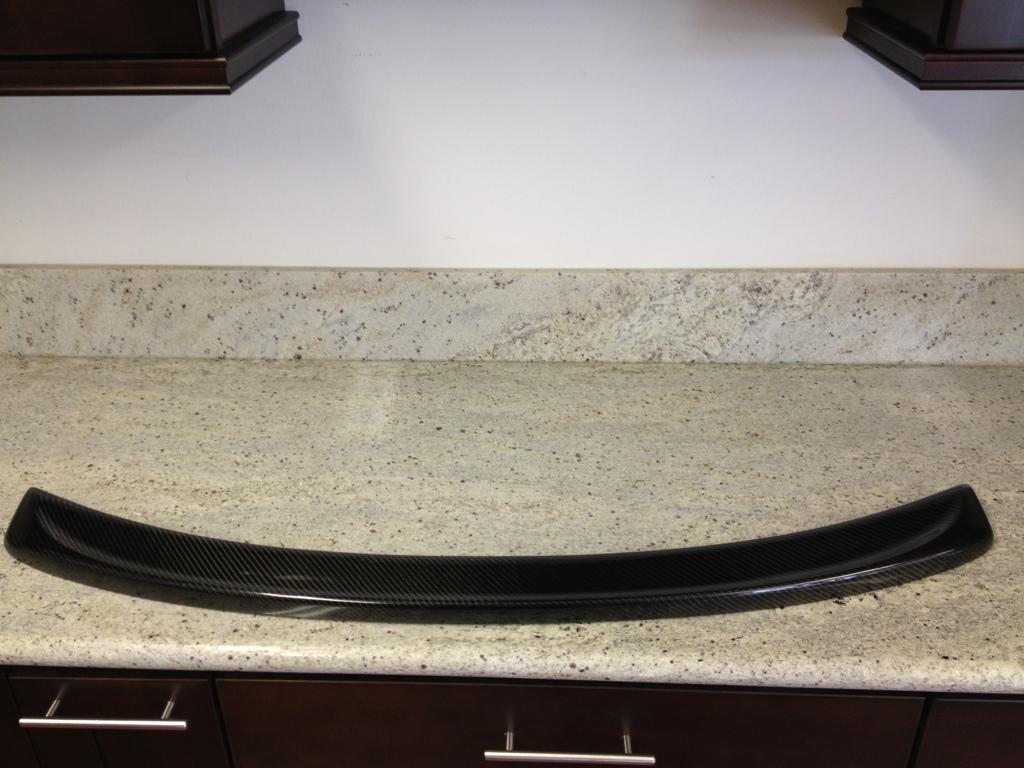 11-29-2012
Up date some pictures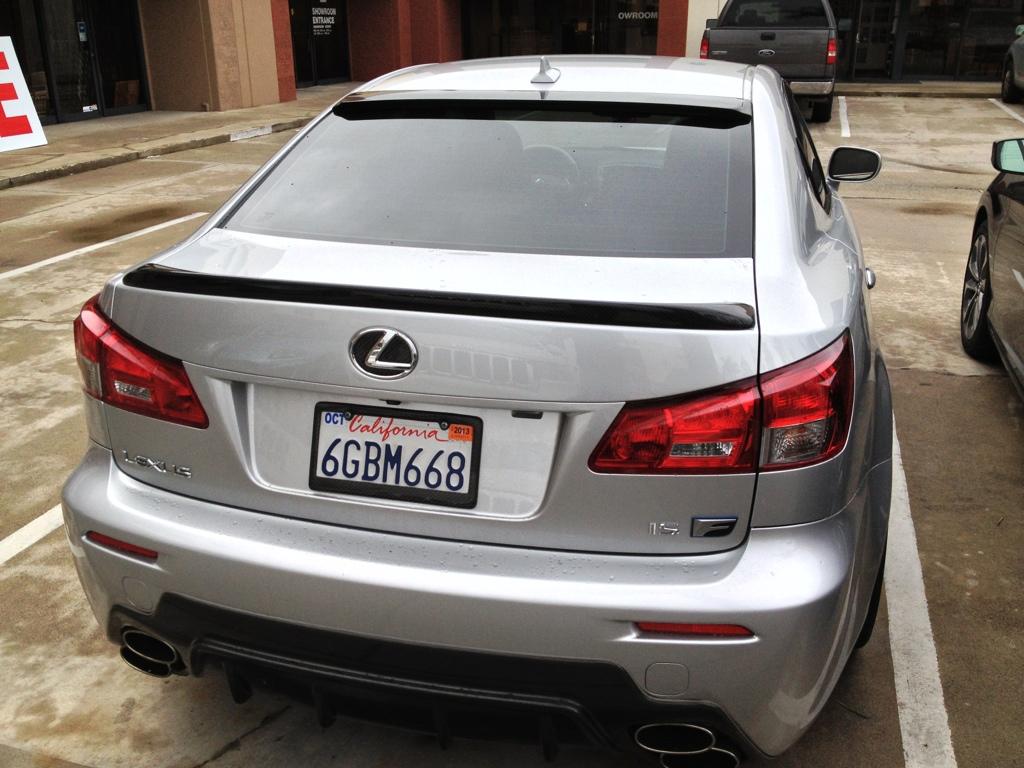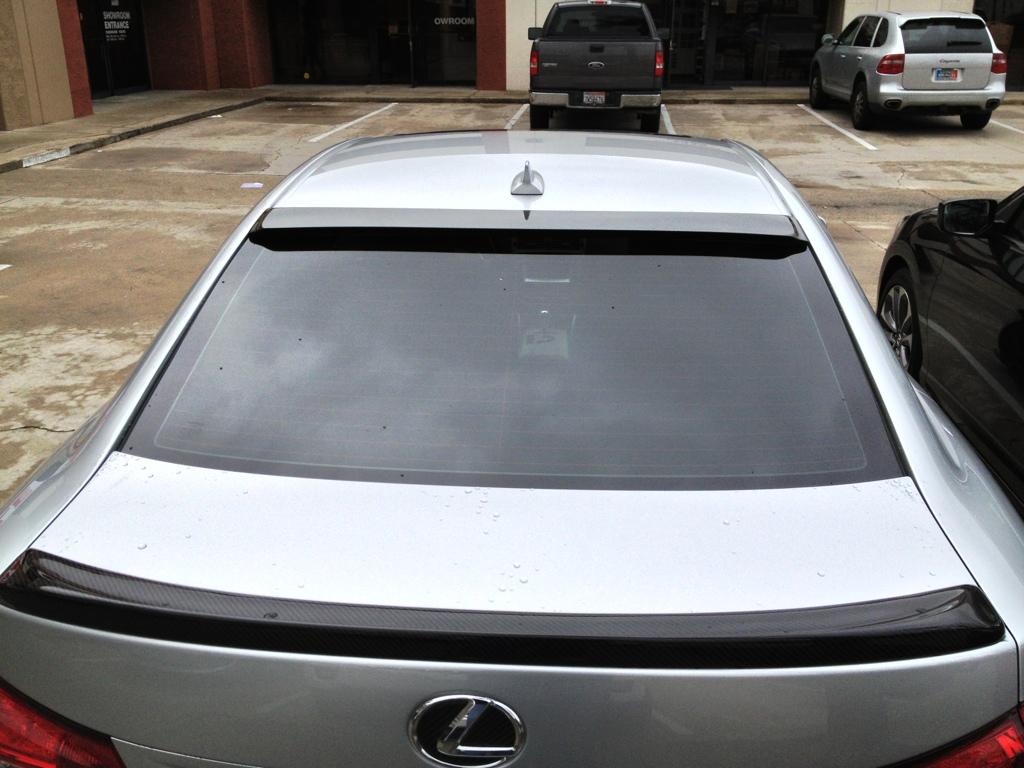 More to up date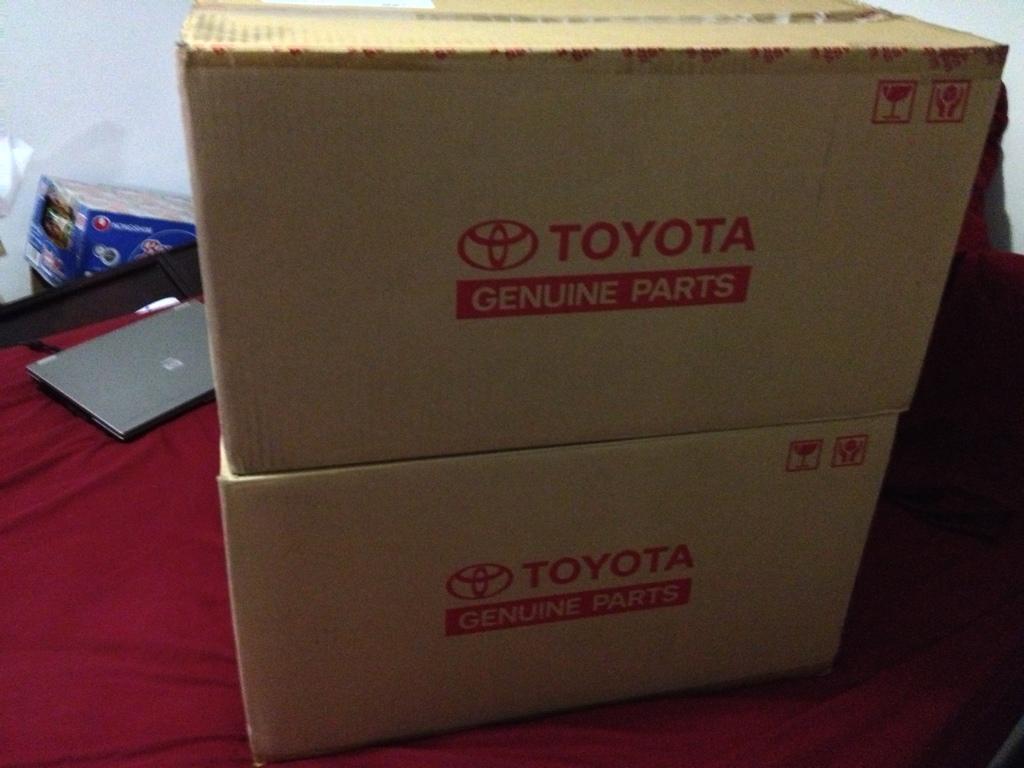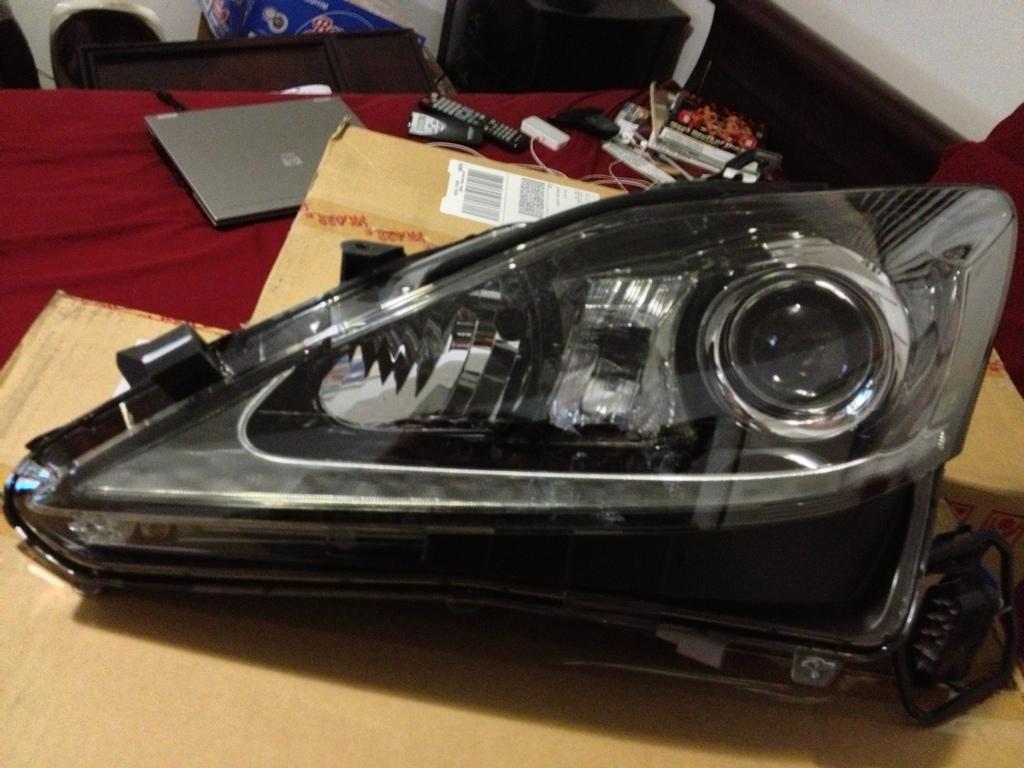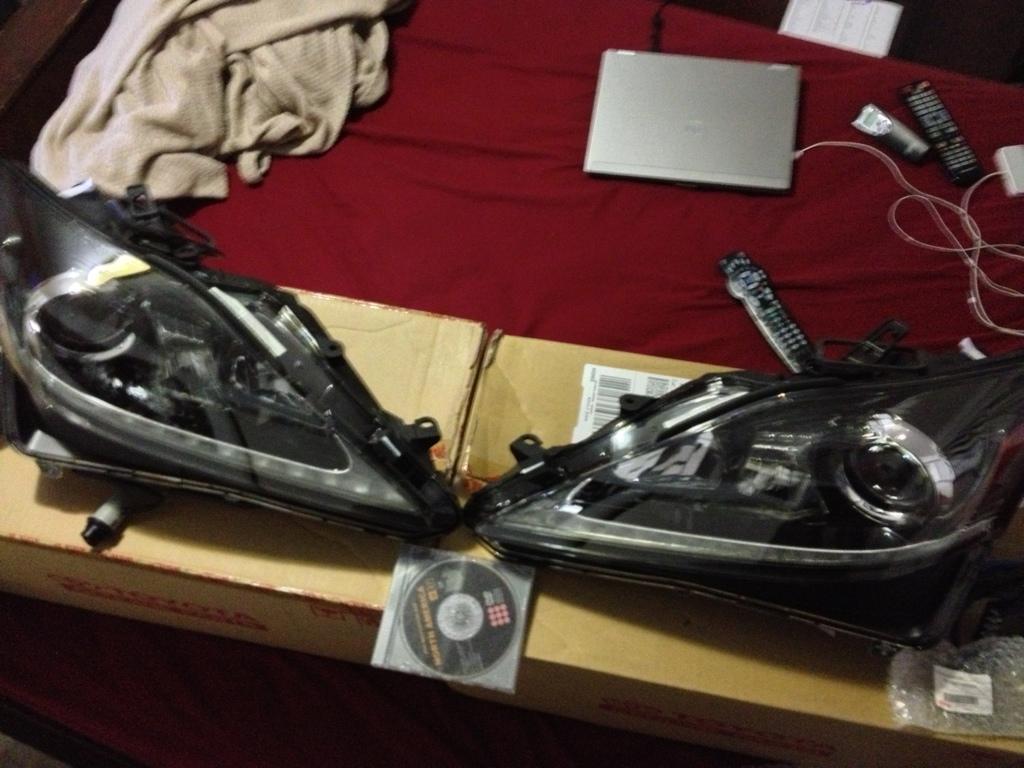 12-1-2012
Installed earlier today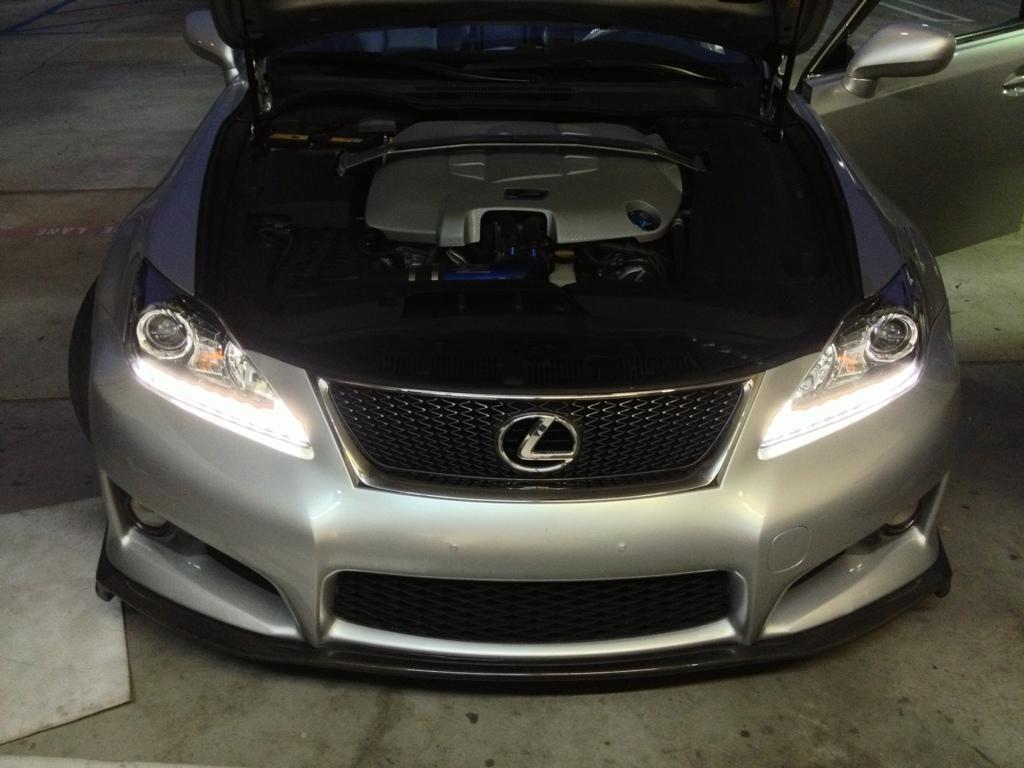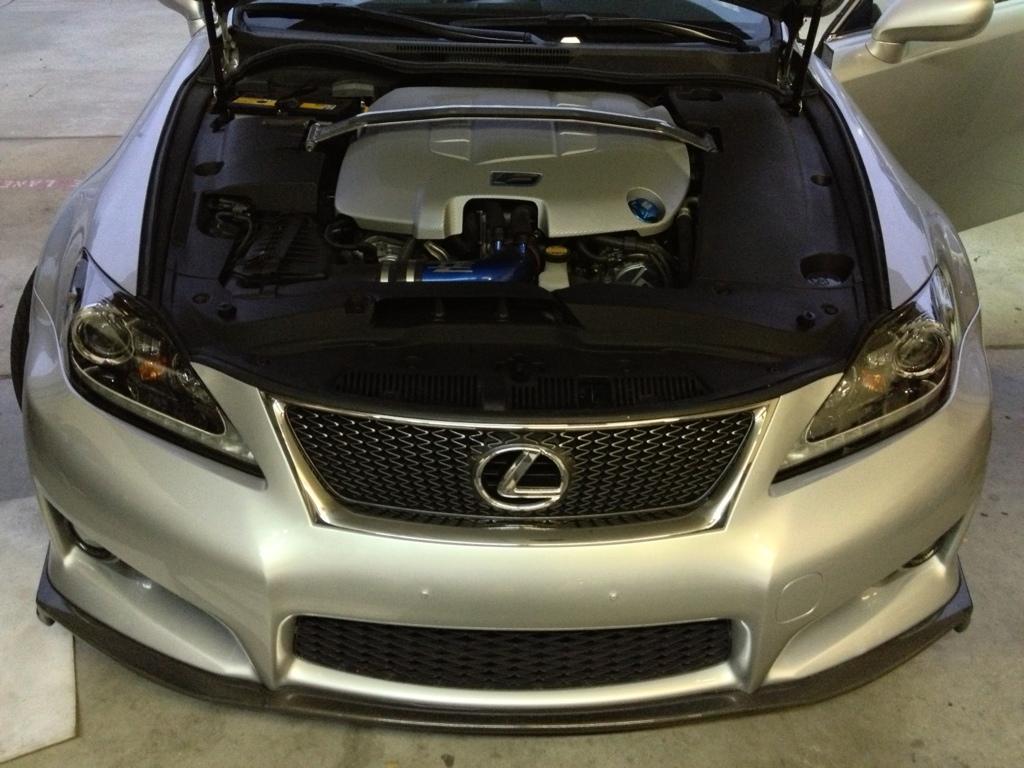 12-3-2012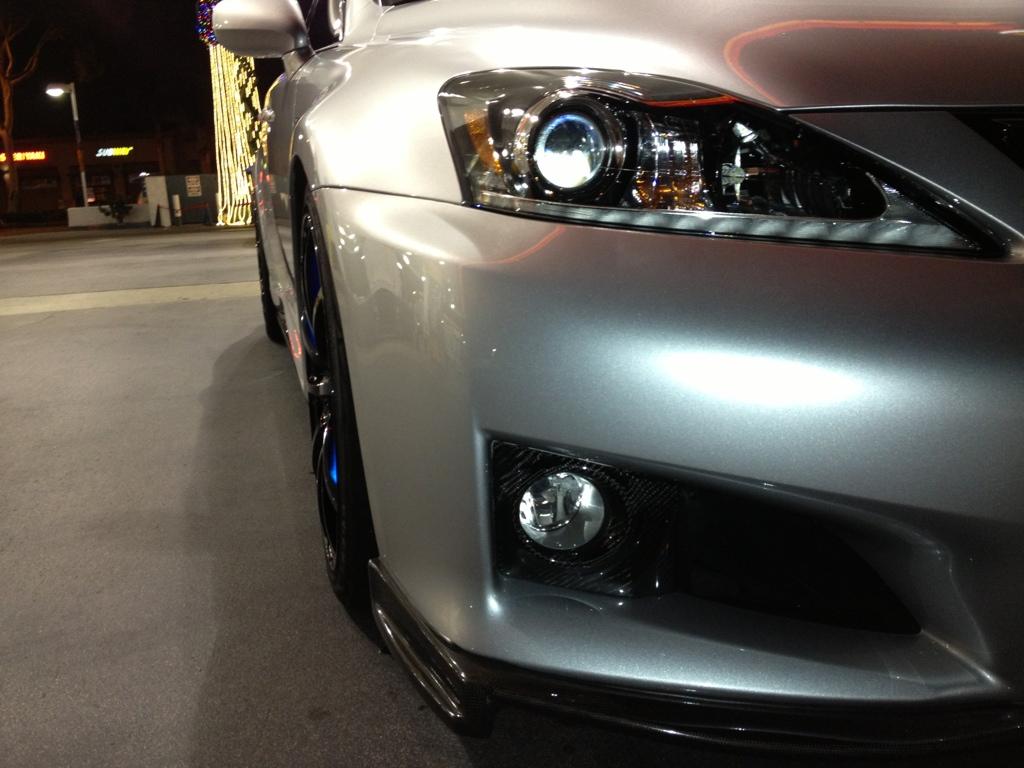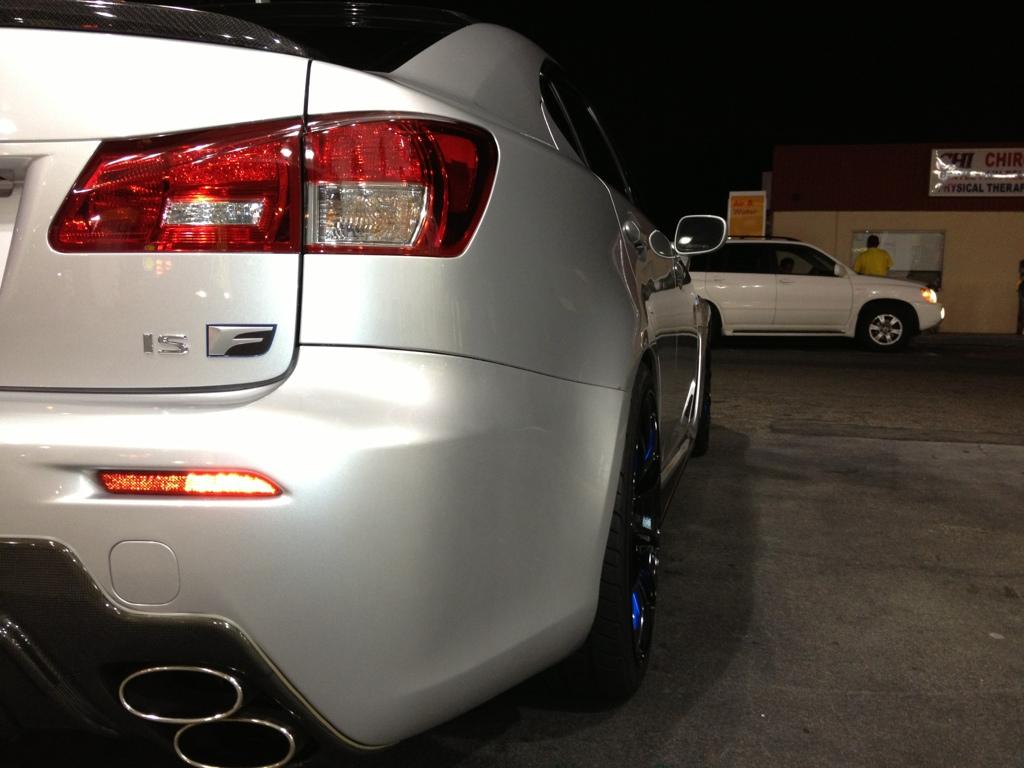 12-4-2012
up date
is on the way .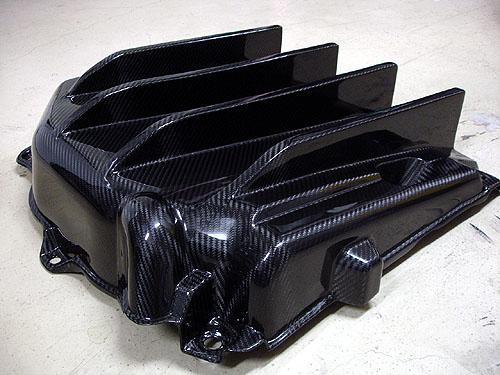 12-5-2012
No i had someone with the lift and the right tool to do did it, and i was helping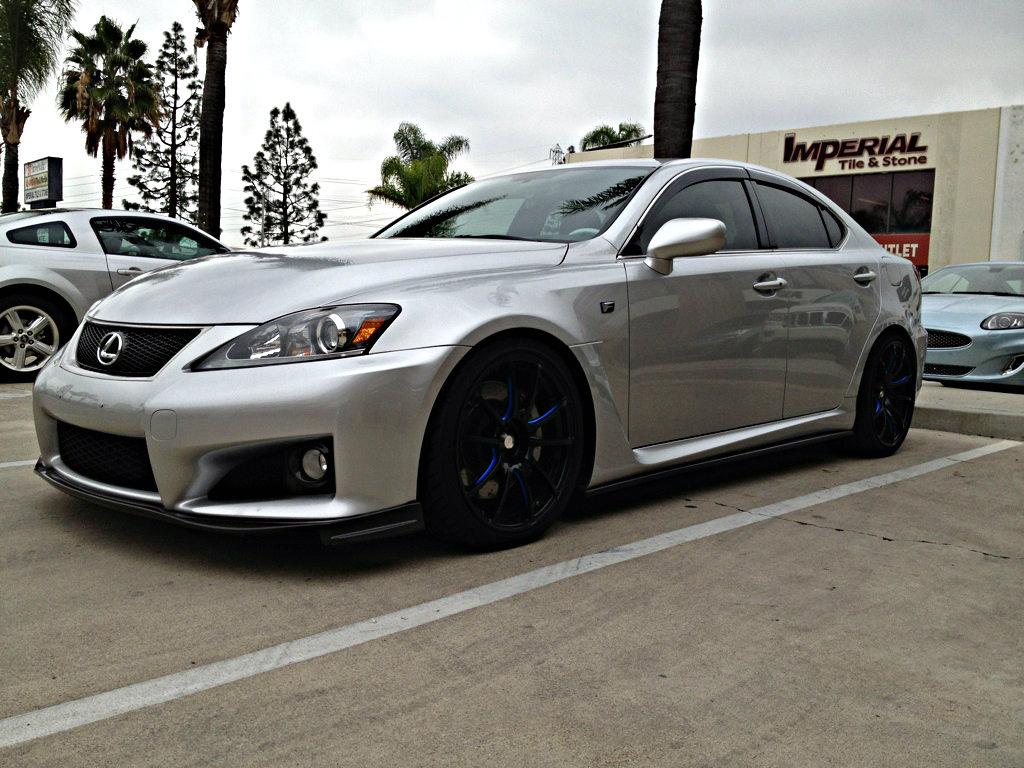 12-11-2012
Just installed right about now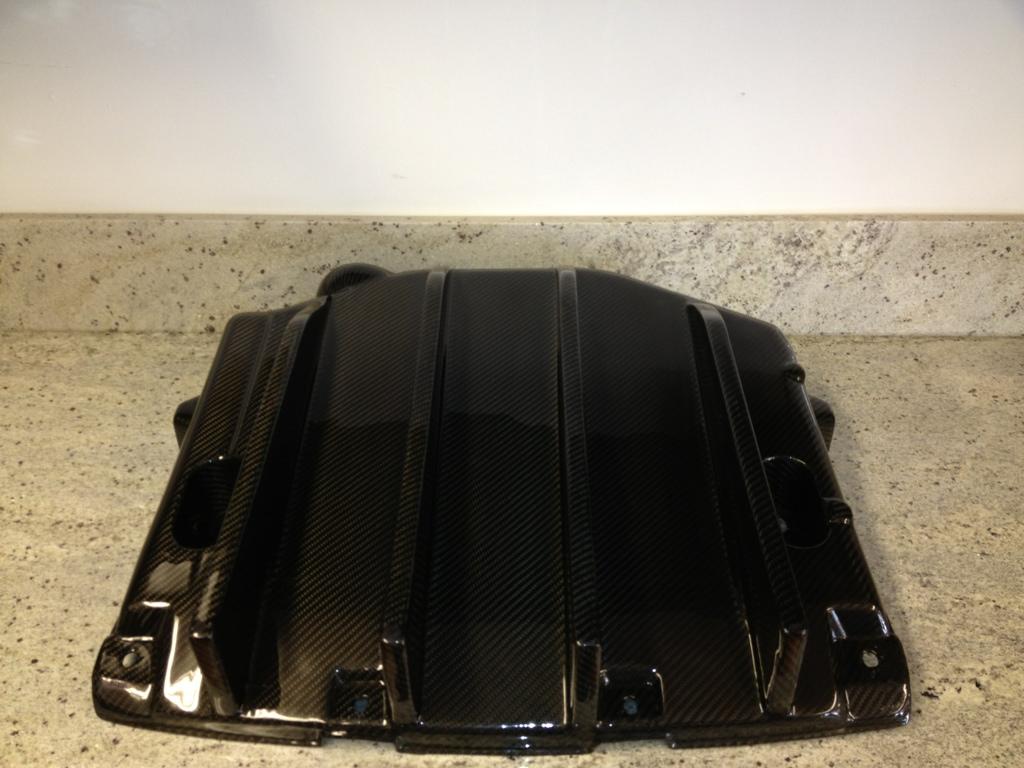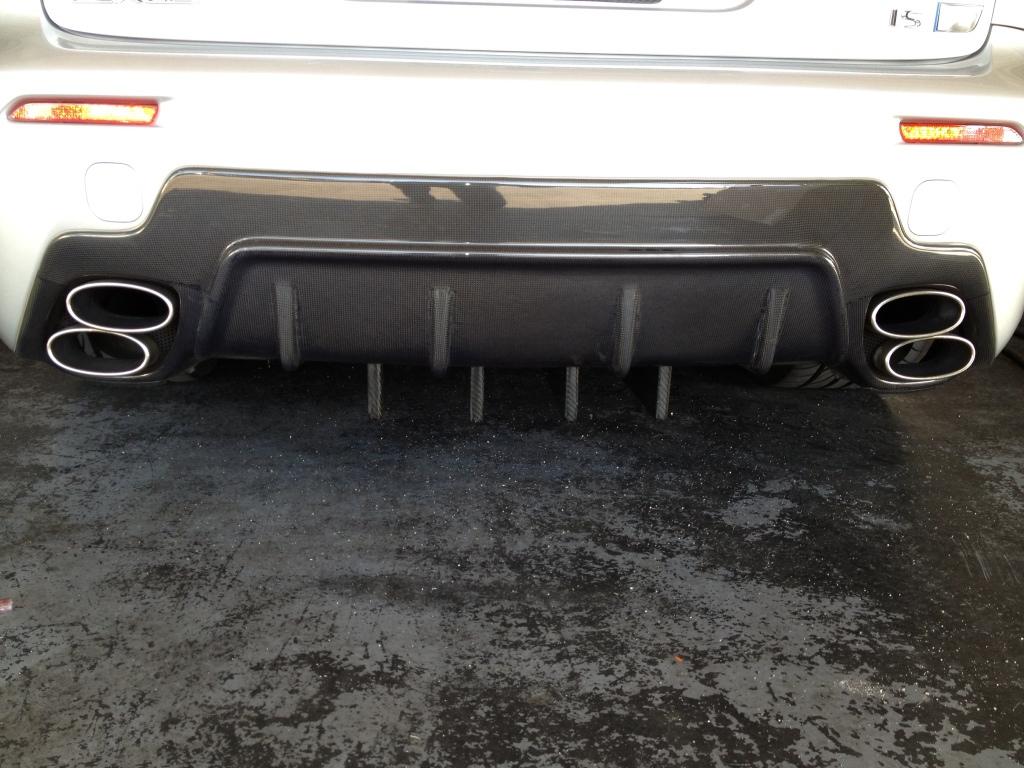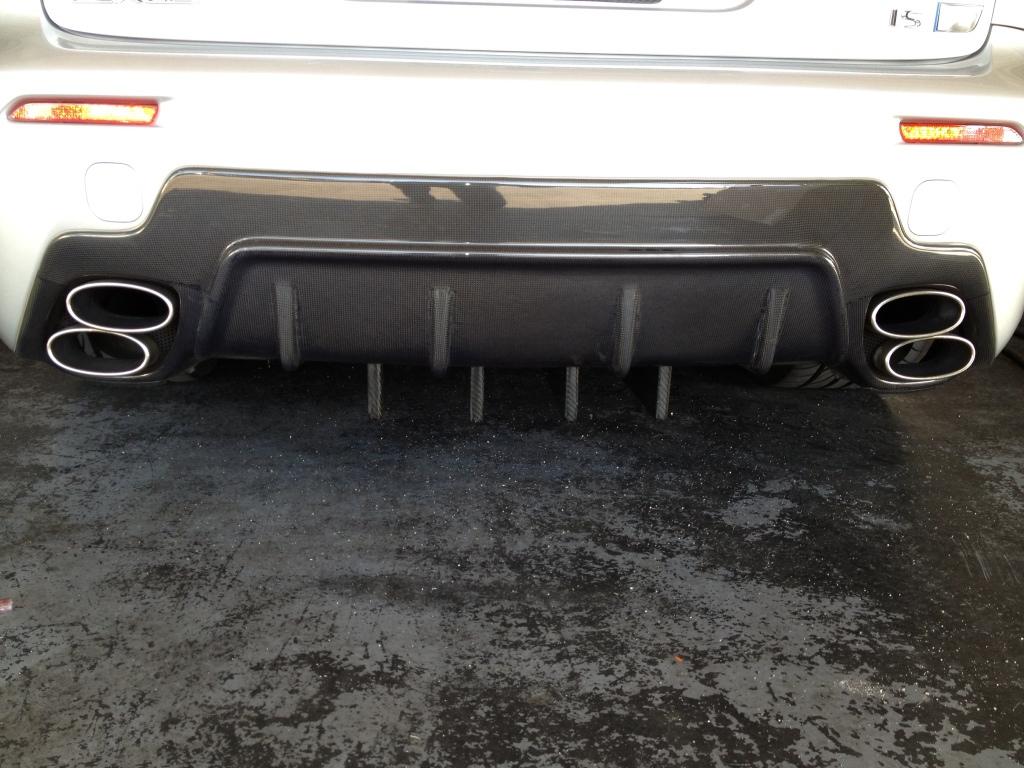 Yes sir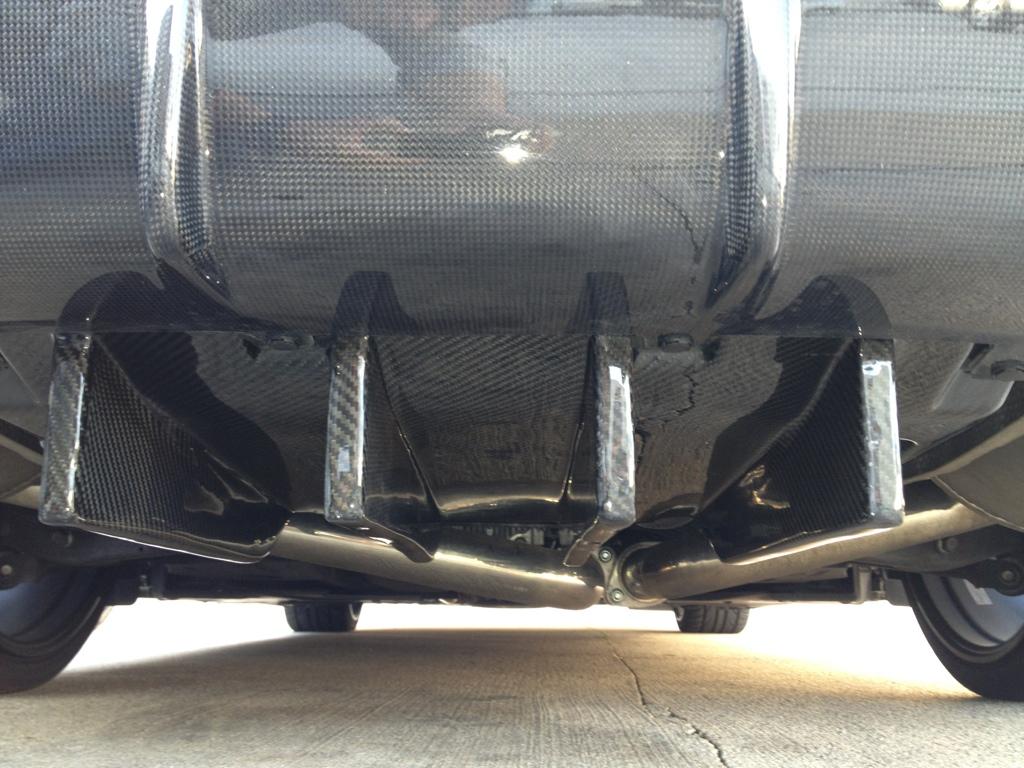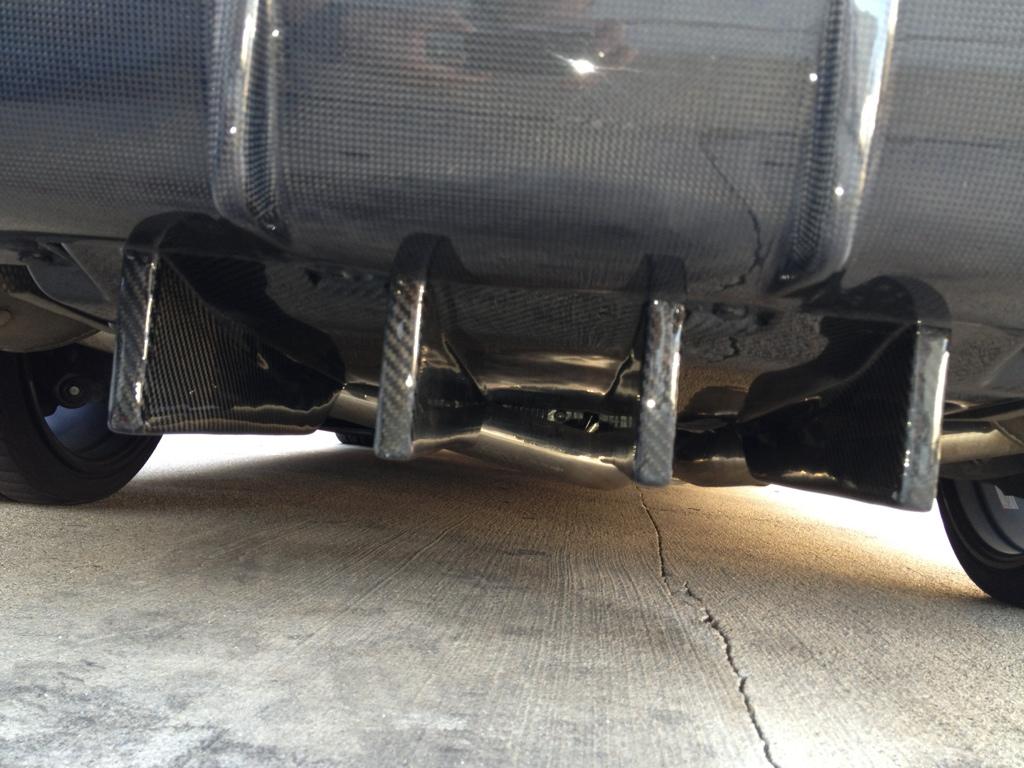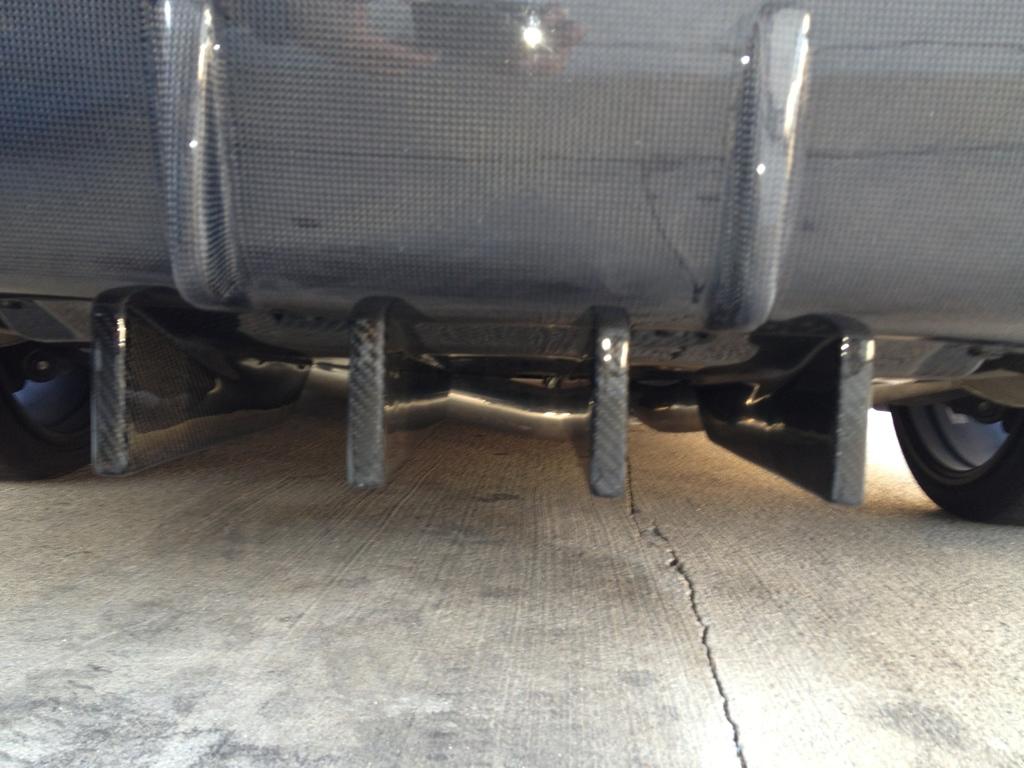 12-22-2012
After 2 weeks in U.S custom finally is arrived today

will install tomorrow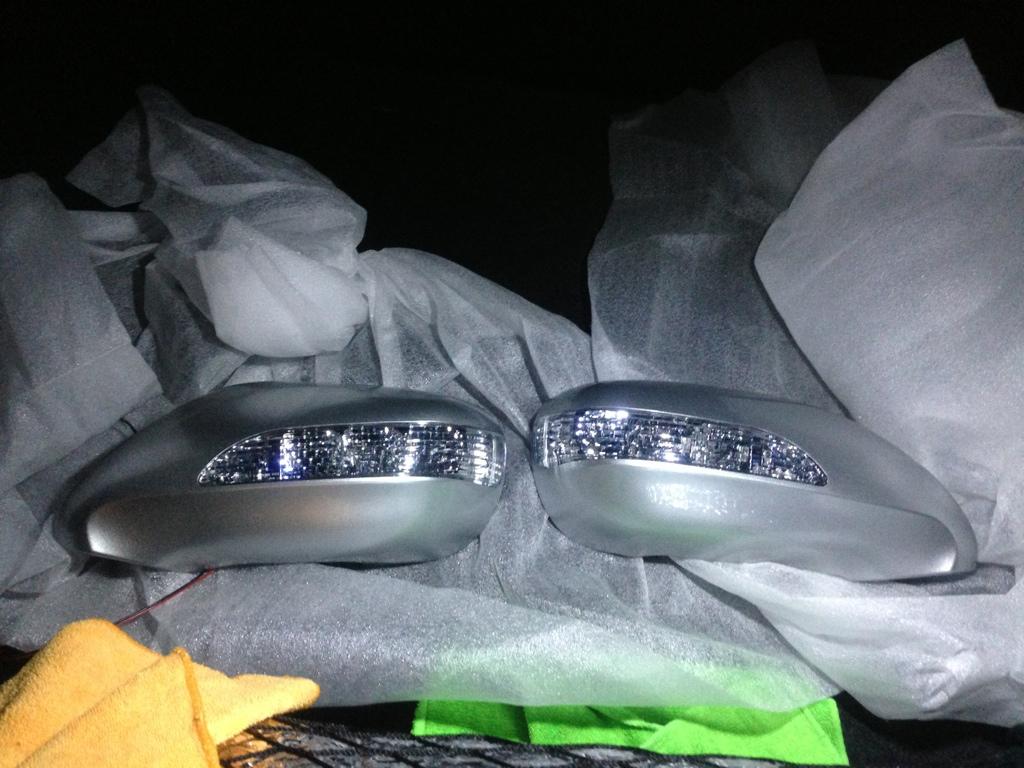 12-23-2012 Thanks , here some pictures taking today after the install the jdm turn singals. iphone5 is not bad pics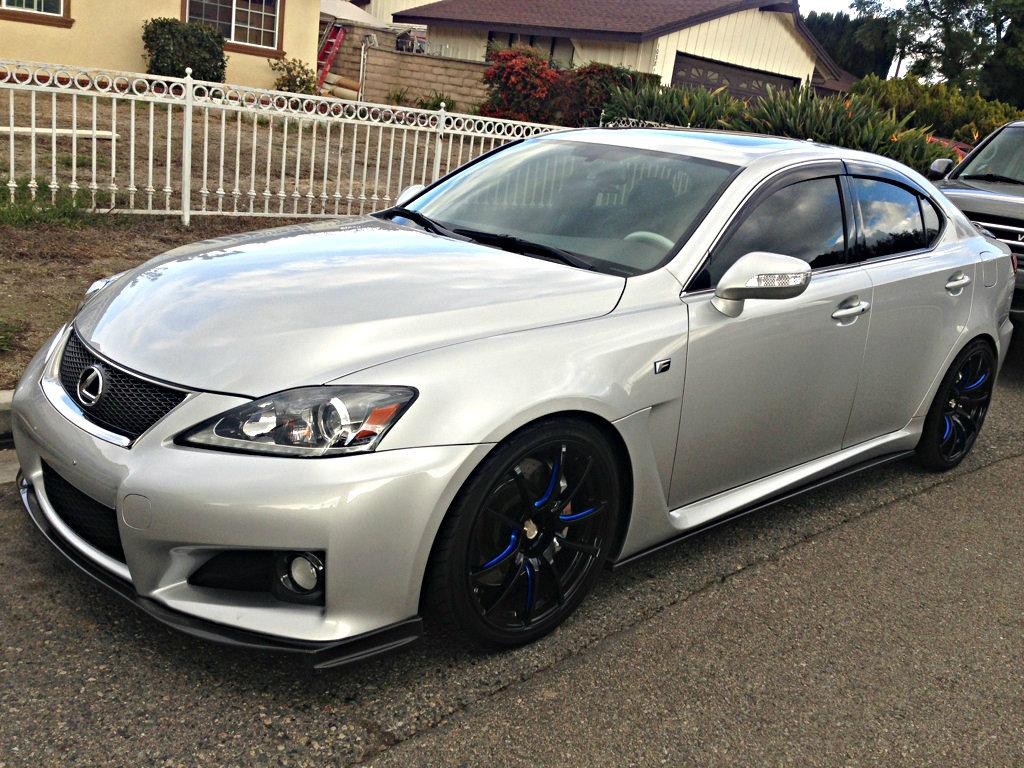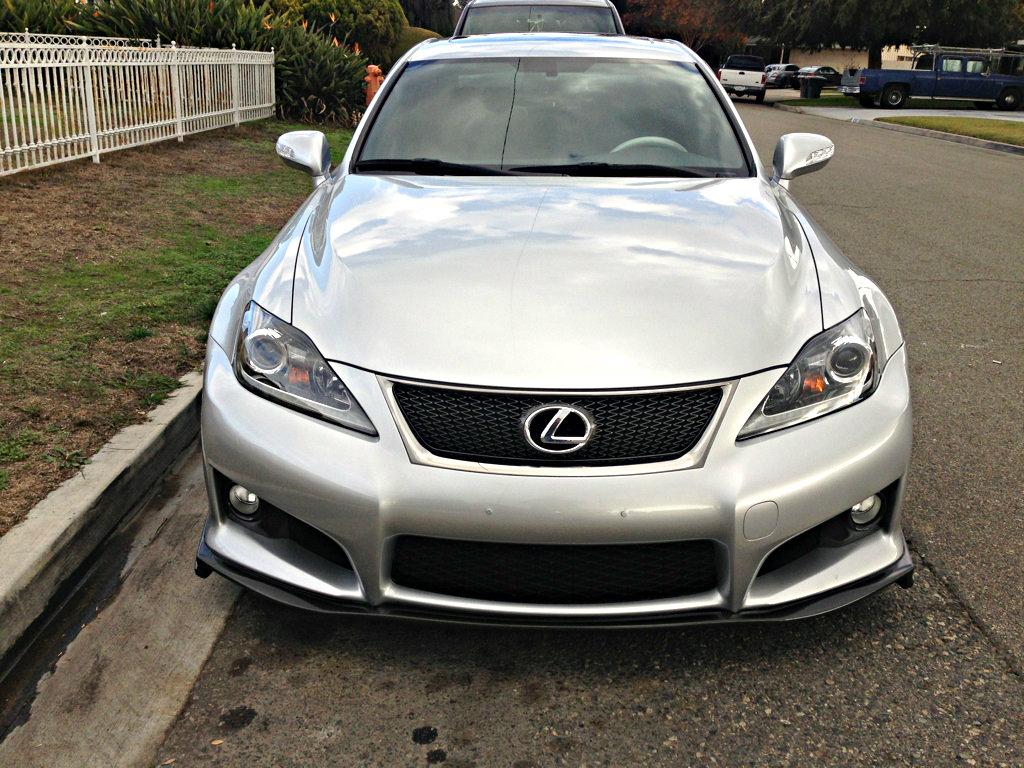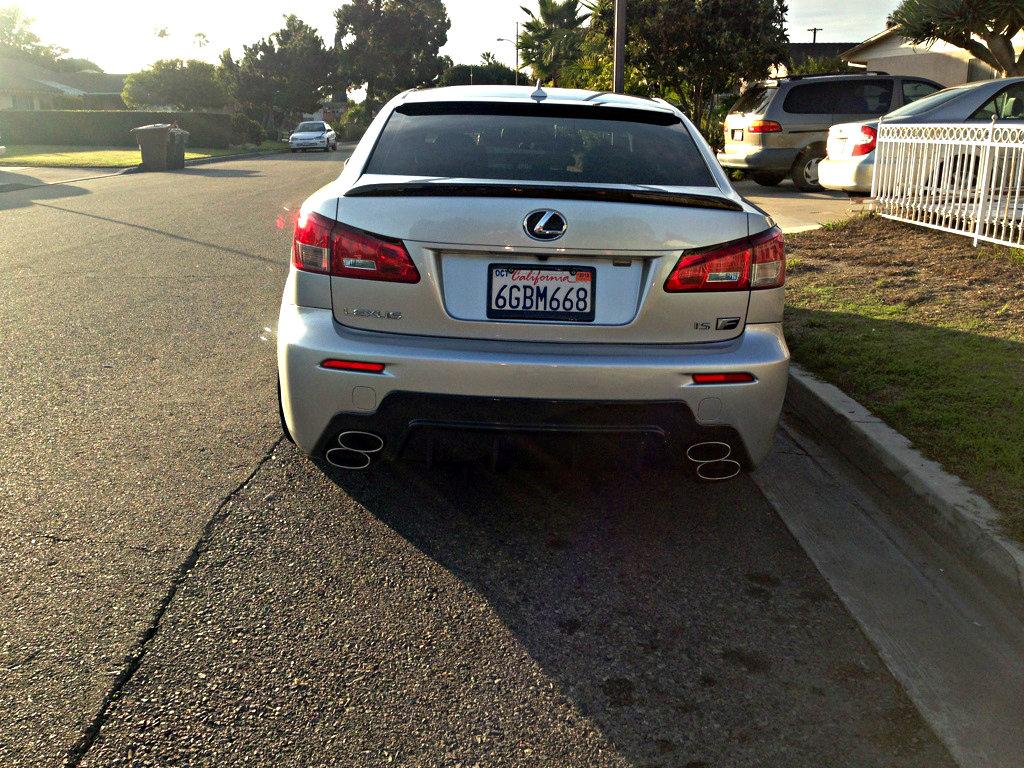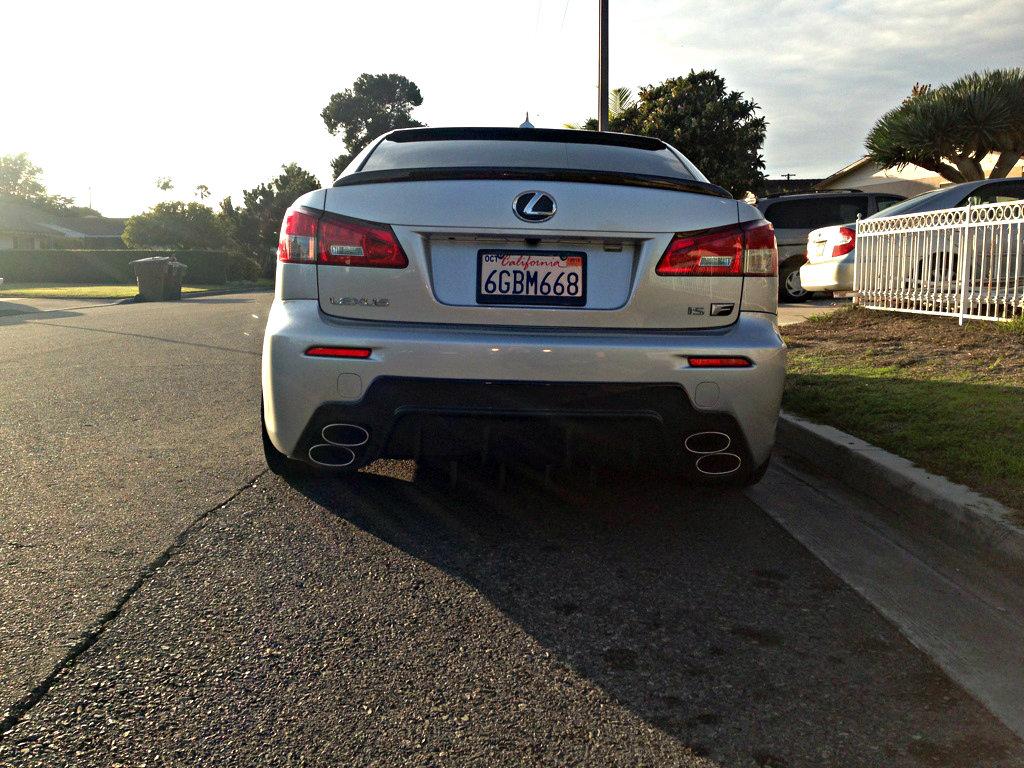 1-26-2013
Here are some more carbon fiber parts to come lolz. A special thank you to Joez (Joez performance ) for his carbon exhaust tips

and also to Taku Watanabe from Novel for the carbon duct panels. It on the way from Japan

He just tested fitted for the U.S ISF its fit perfectly.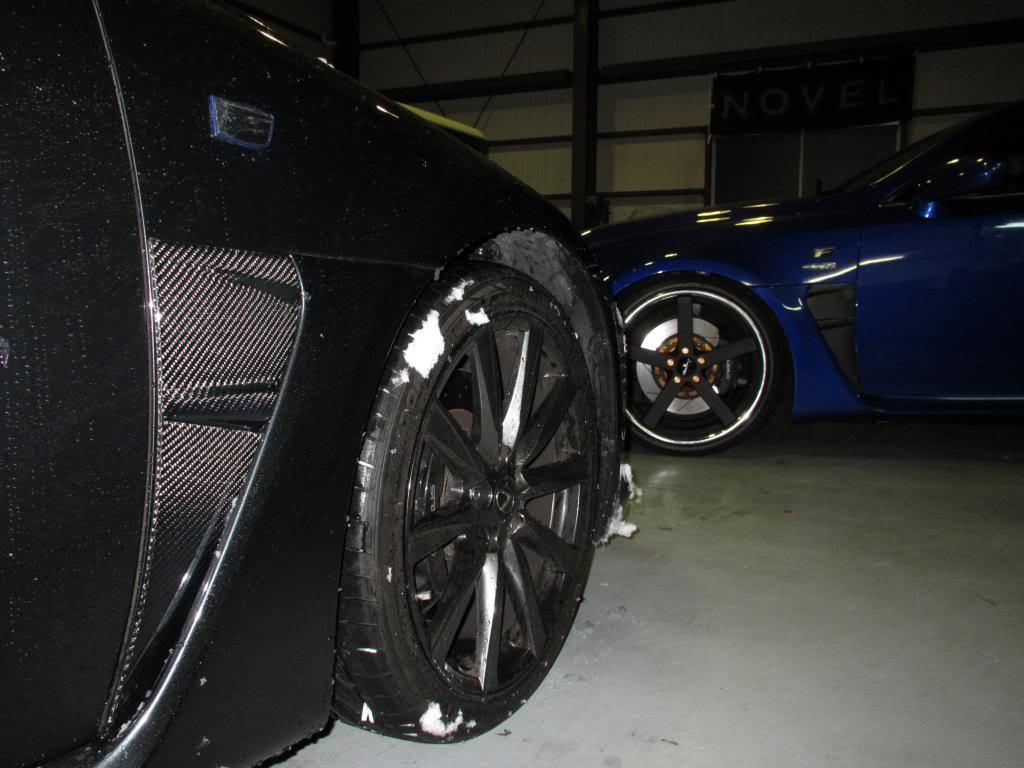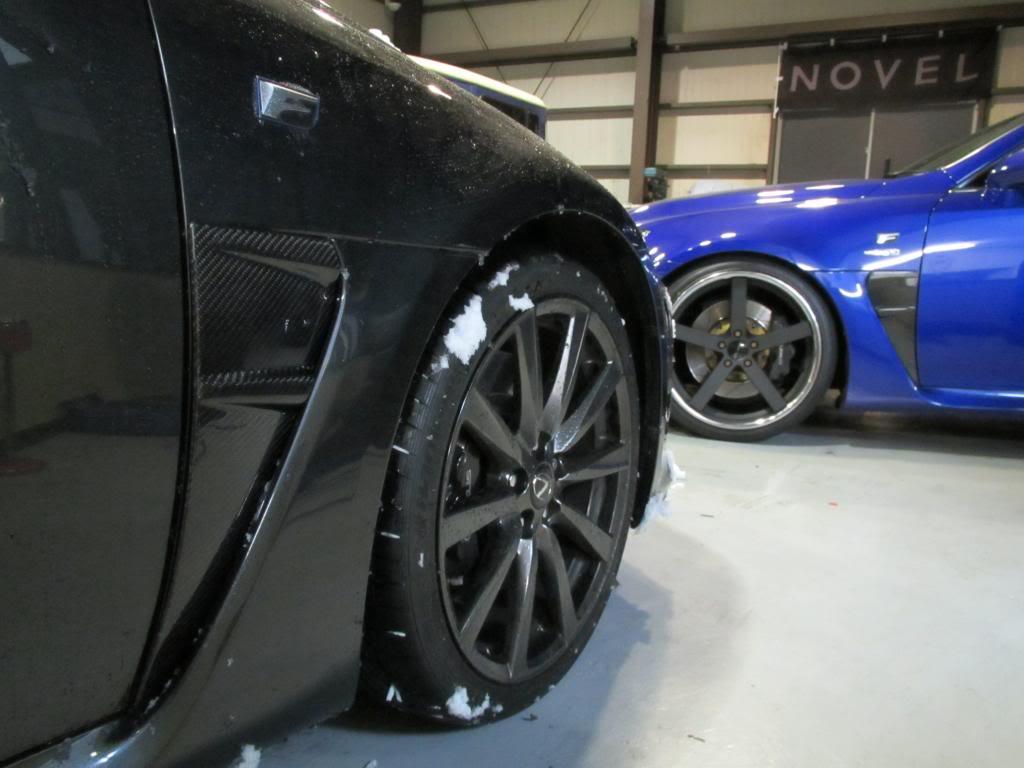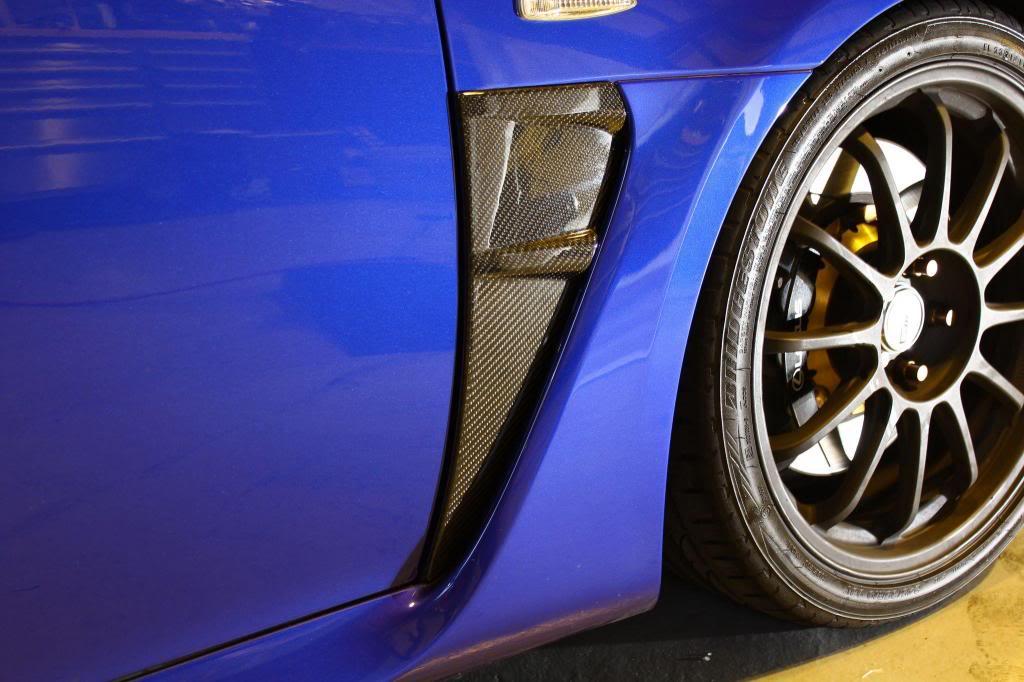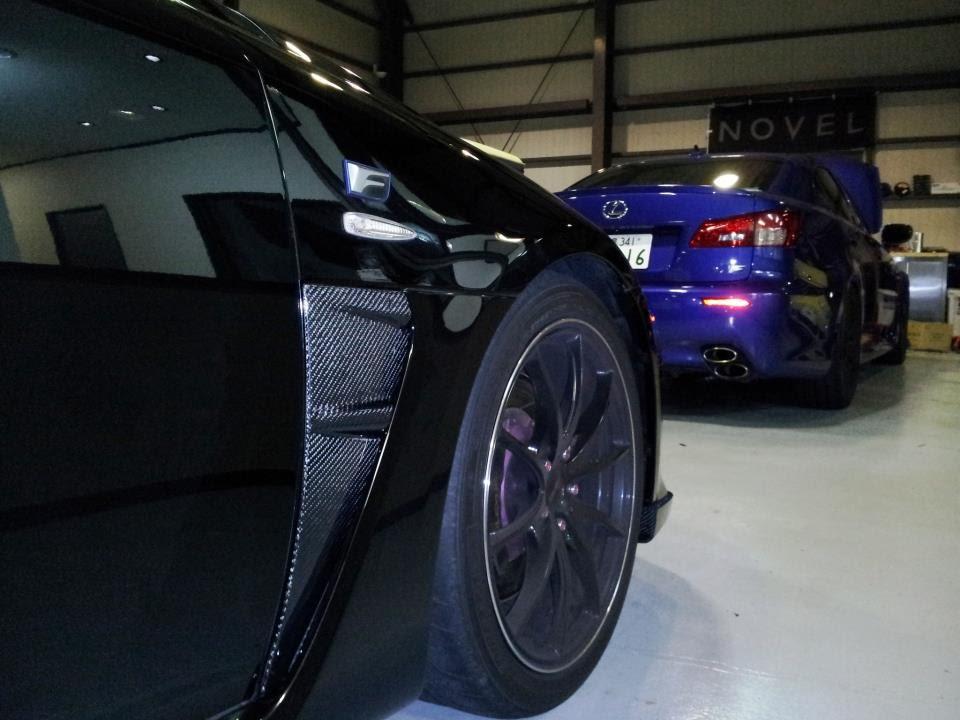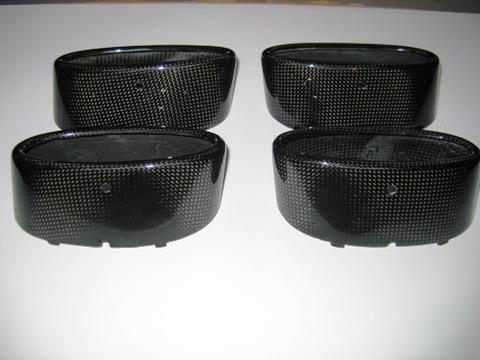 2-1-2013
What came today

lolz few pictures with my iphone lolz,. Thanks to your Joez and Taku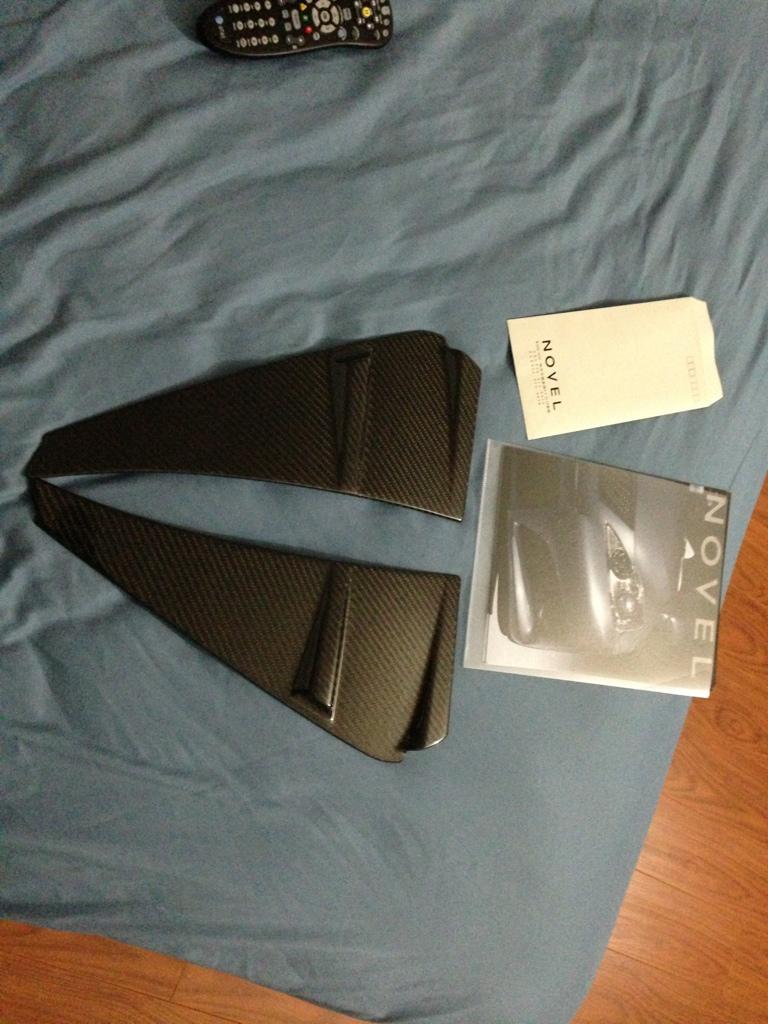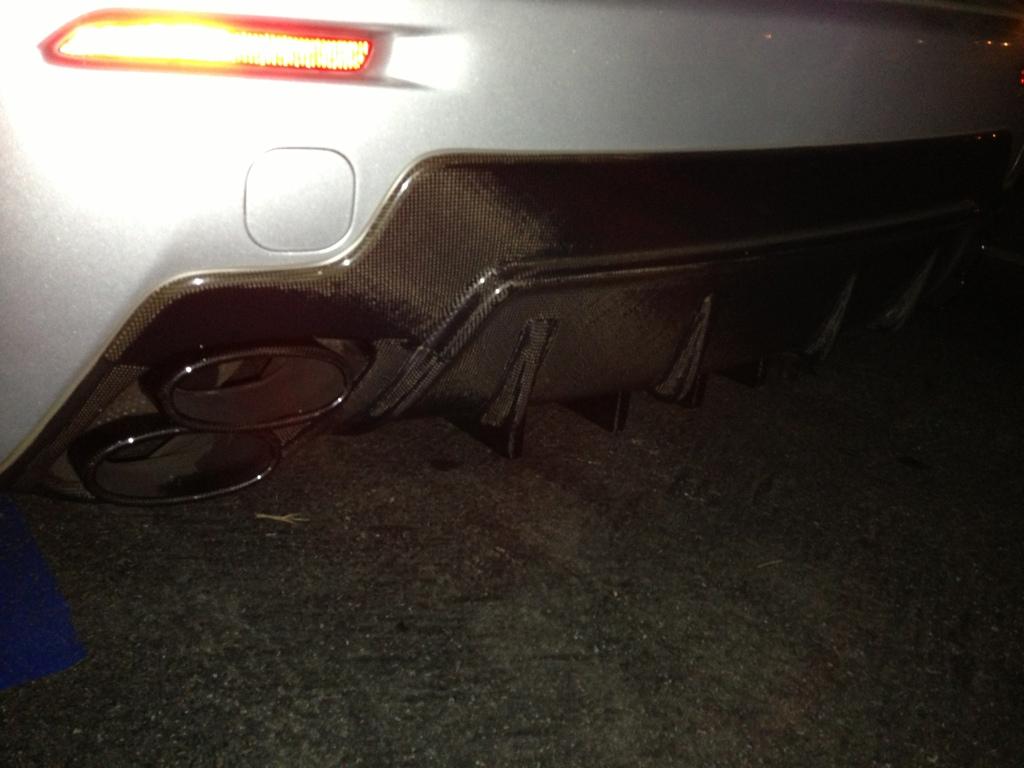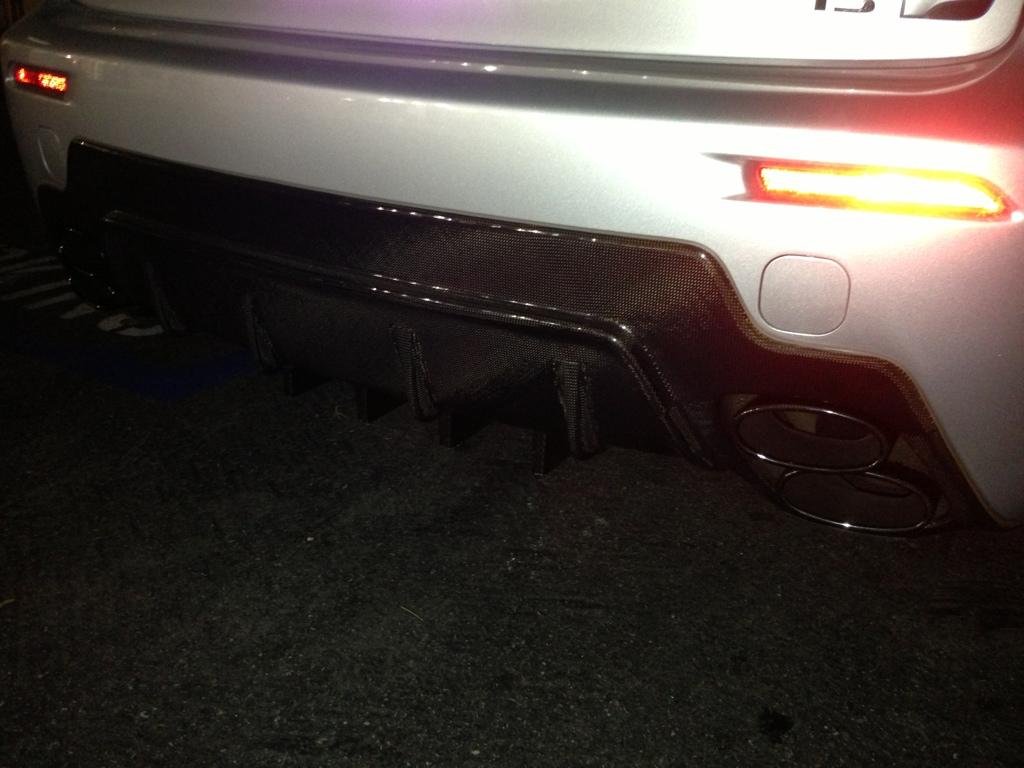 2-2-2013
Thanks guys, here are some pictures after install and cleaned up lolz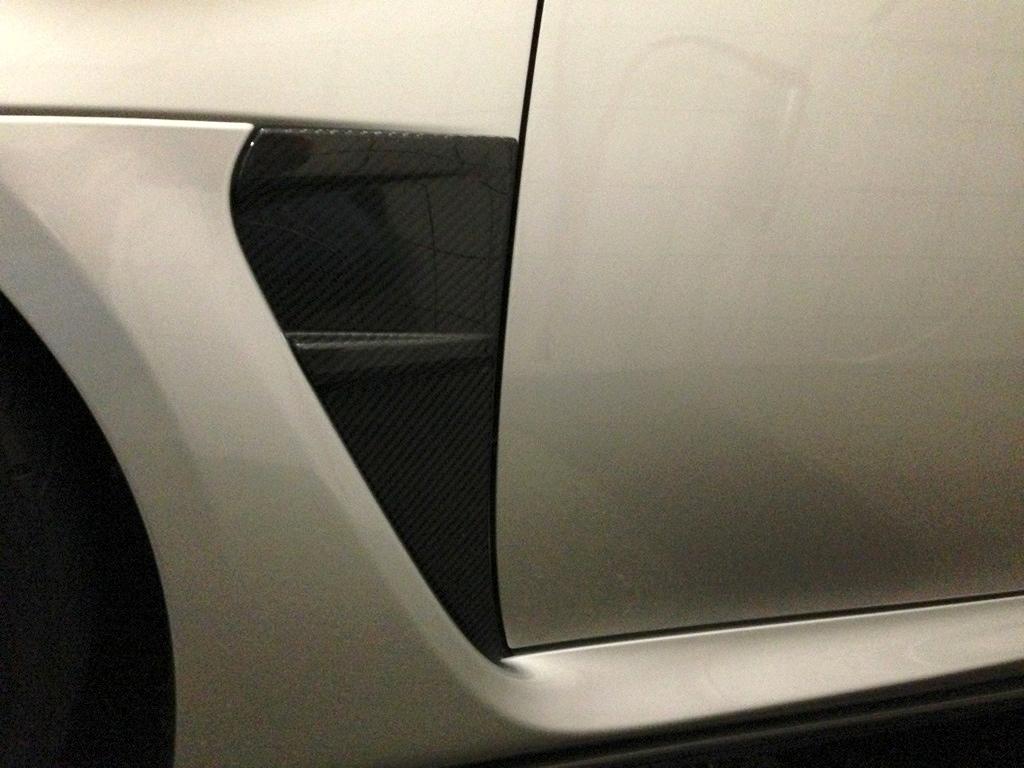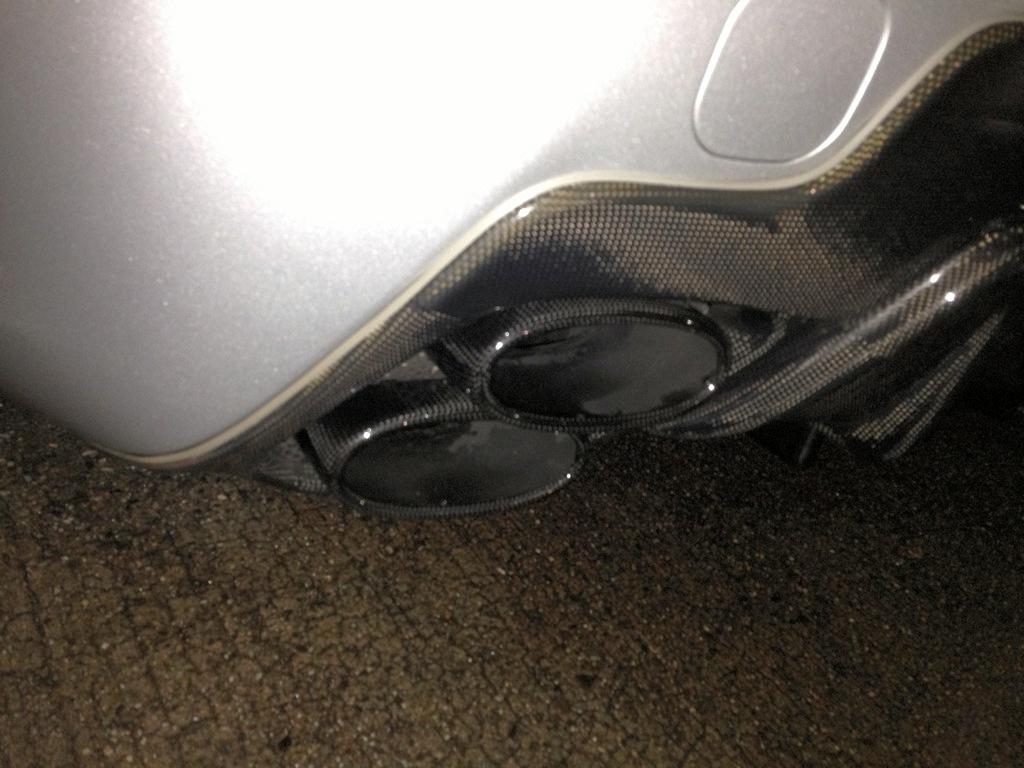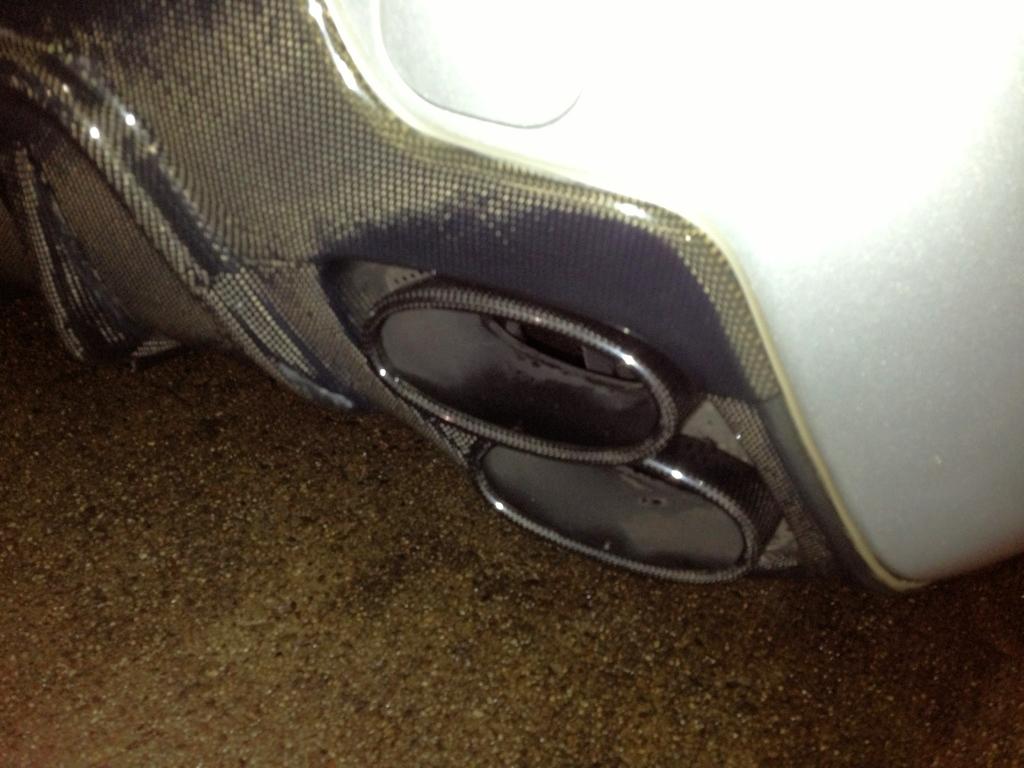 T gasket or lining , it comes with Tom's black and silver colors

so u have 1 options for which one matches your car

for the carbon exhaust tips , it really depend how u take care it, clean it often and wax it, prevented from yellowing , that goes for any carbon fiber stuff and melt depend on how they abused lolz . I know Joez in person and seeing how his drive his car lolz, and his tips to this day still very good condition :P .
Here are few pictures earlier today from Namster pix's

Thanks again ku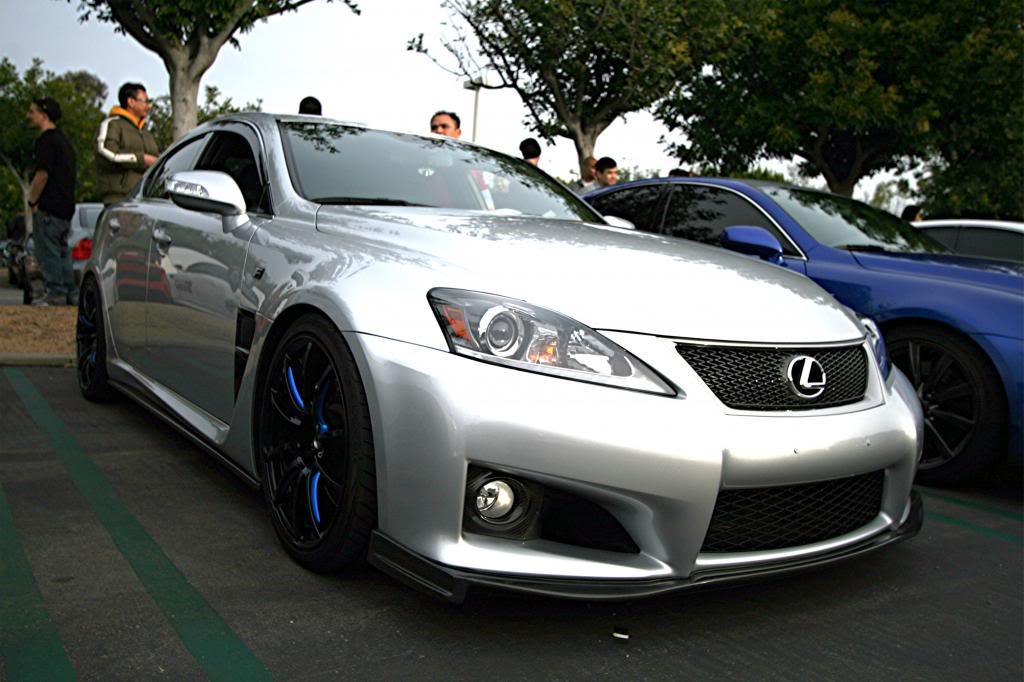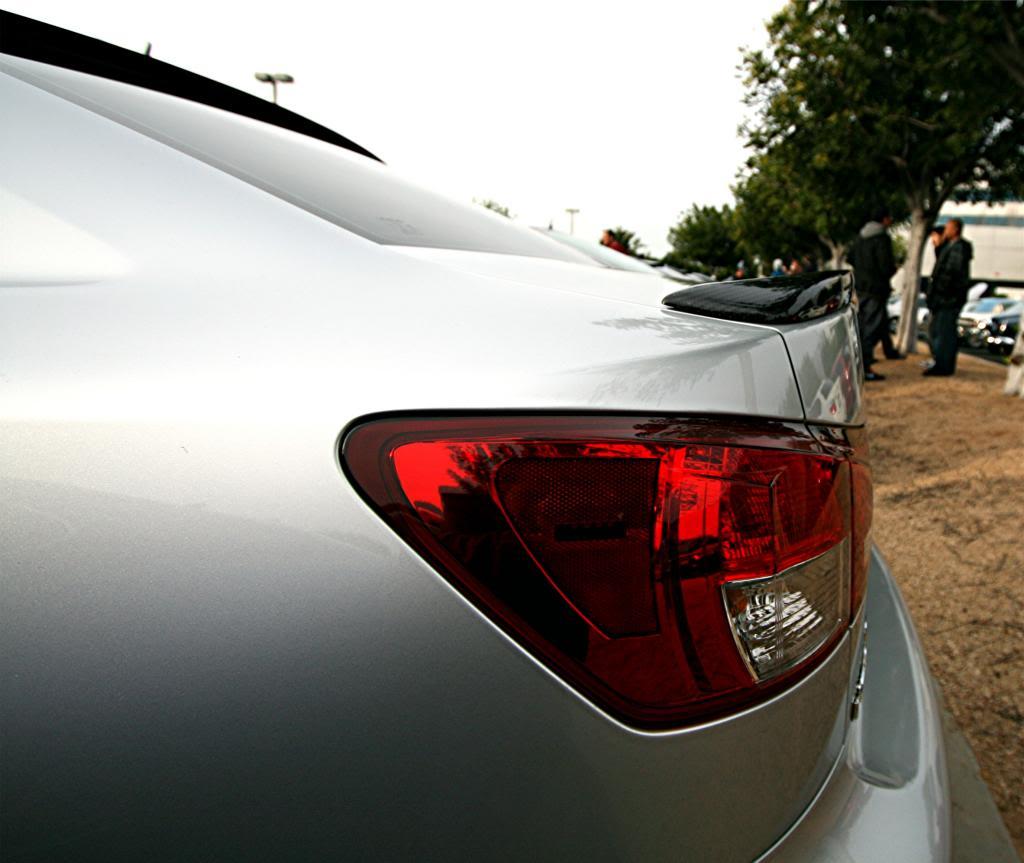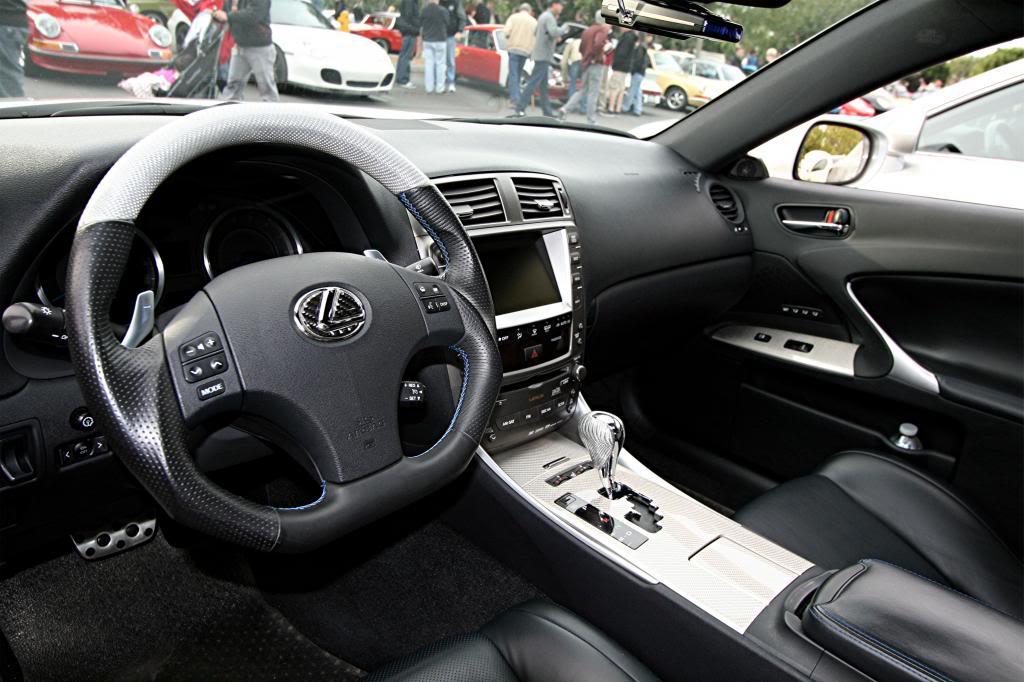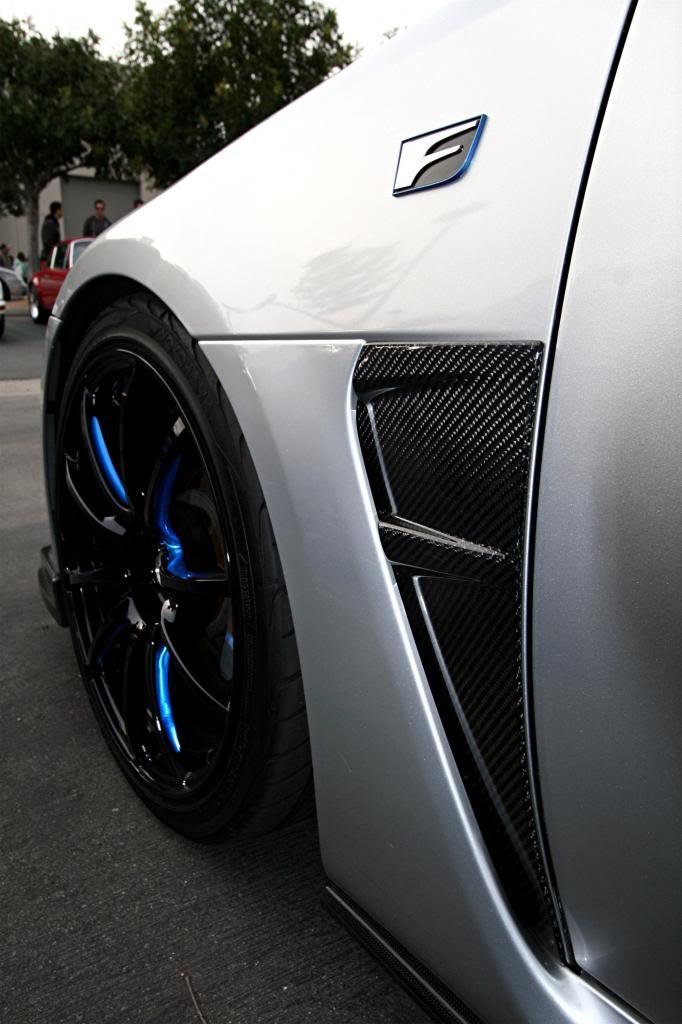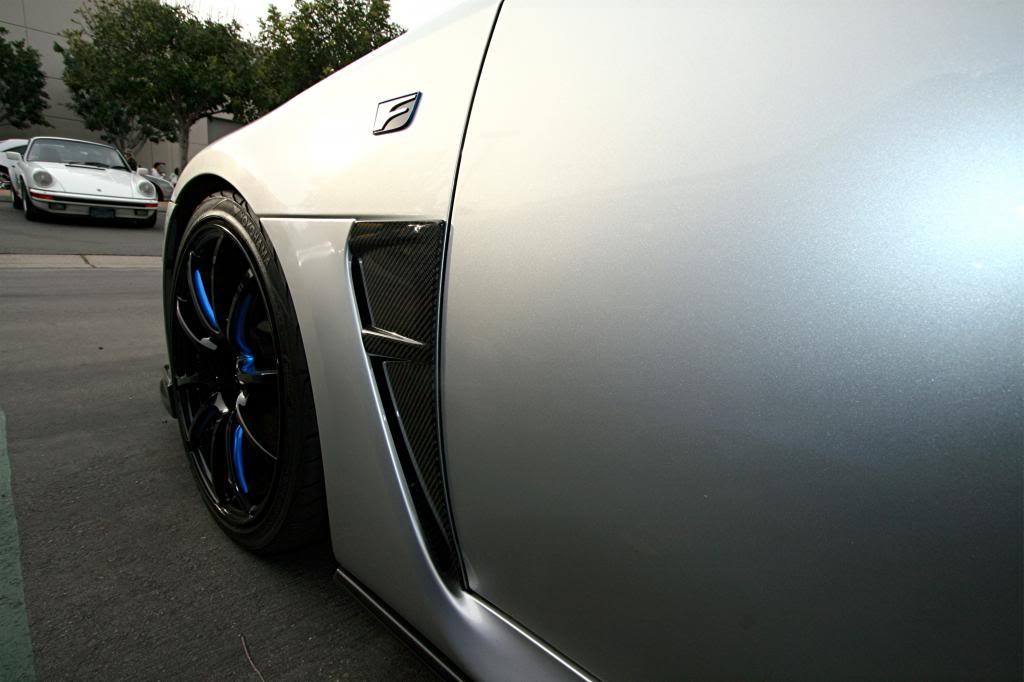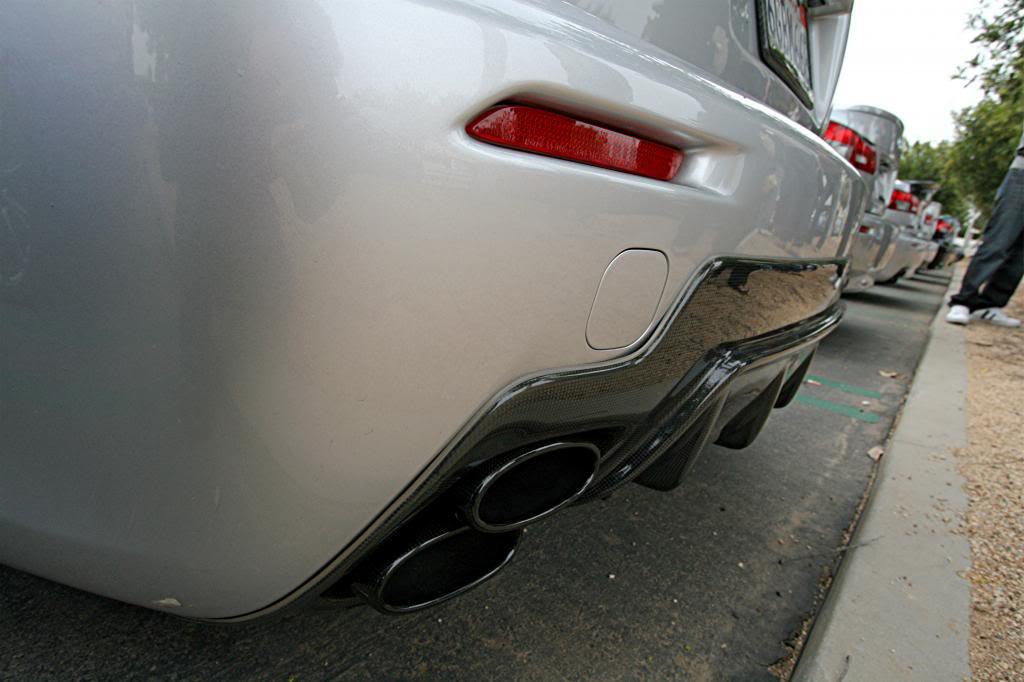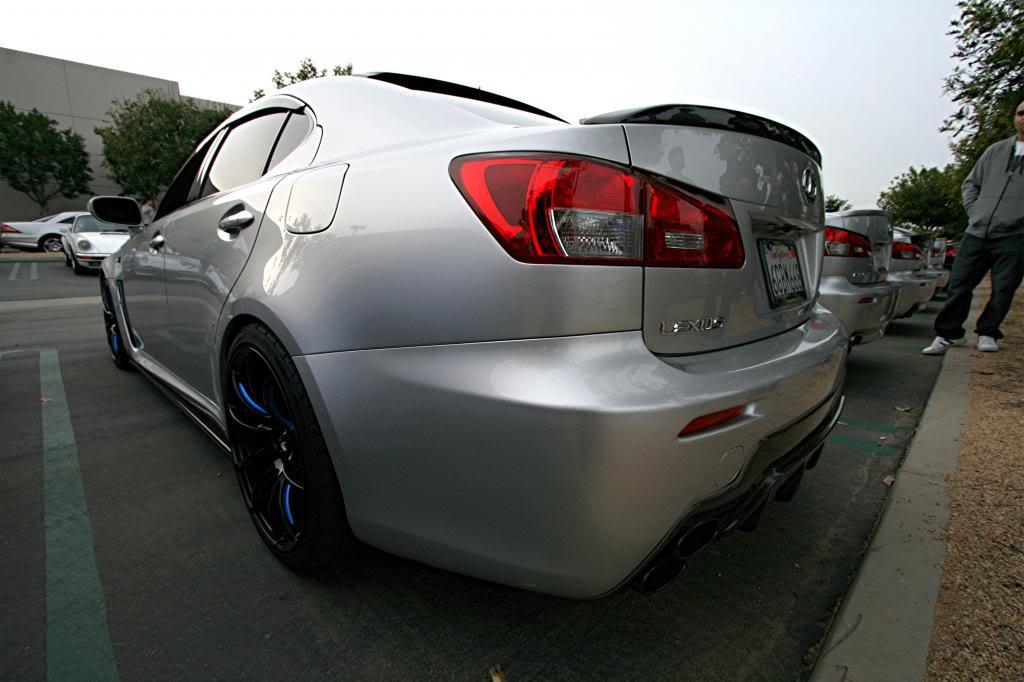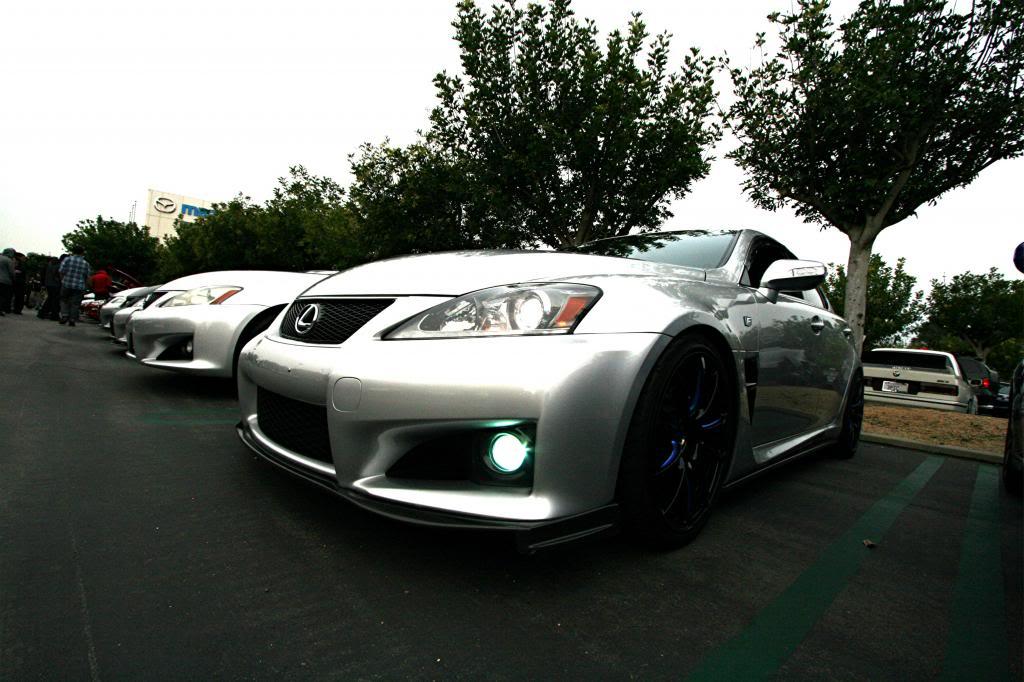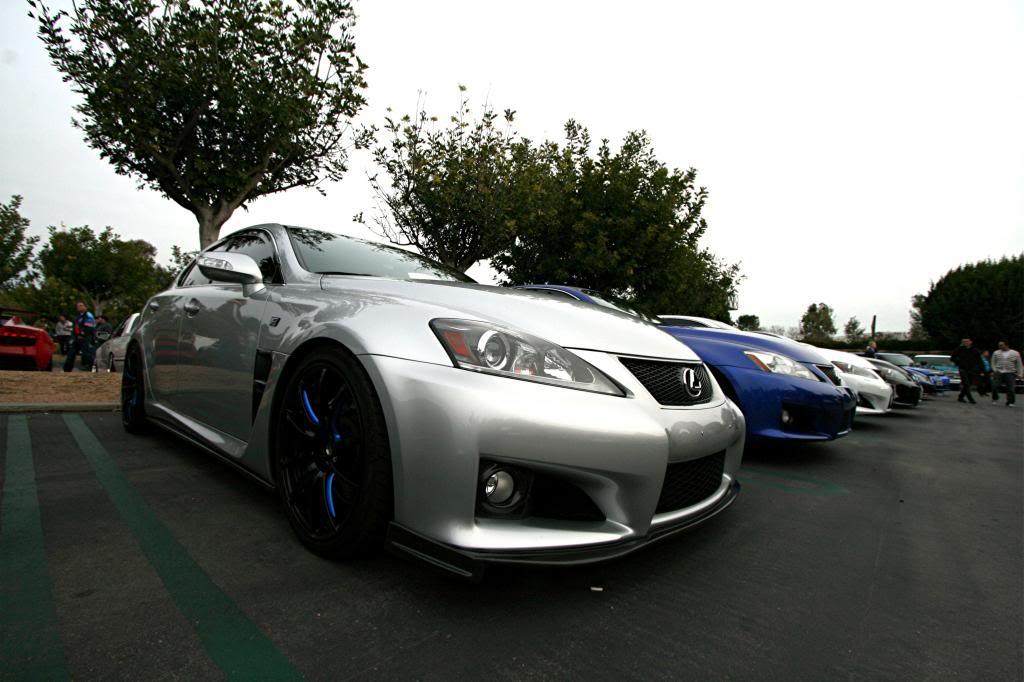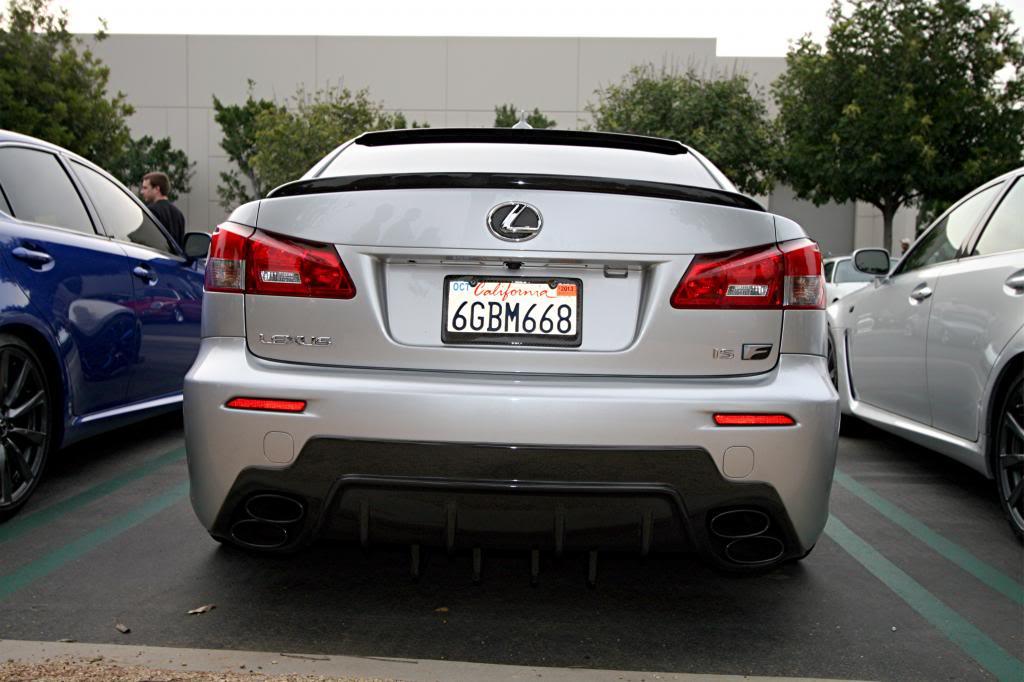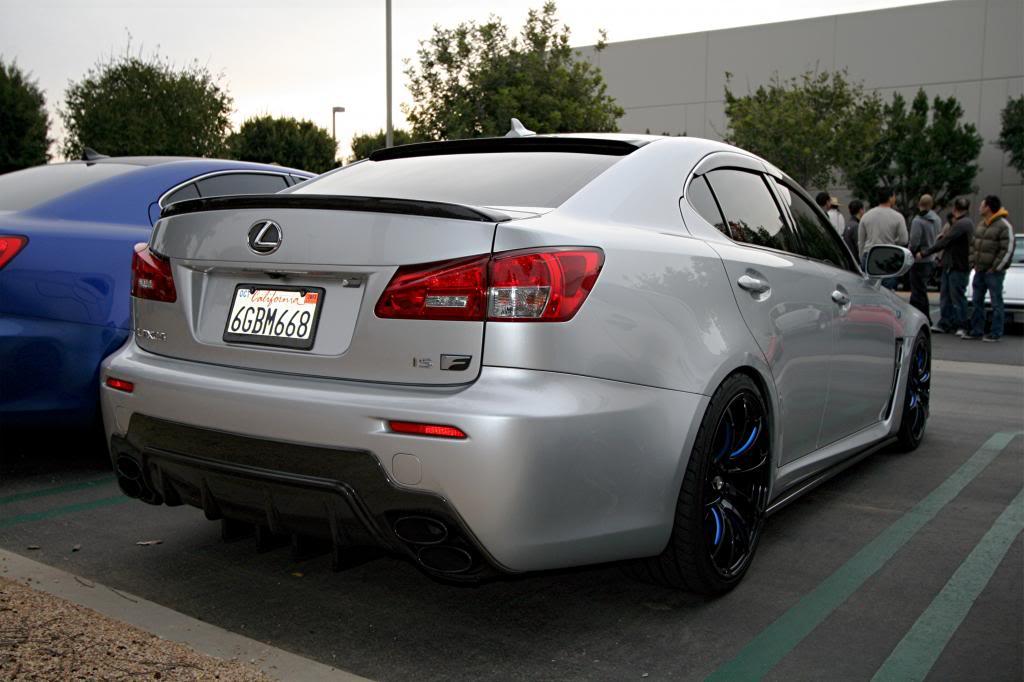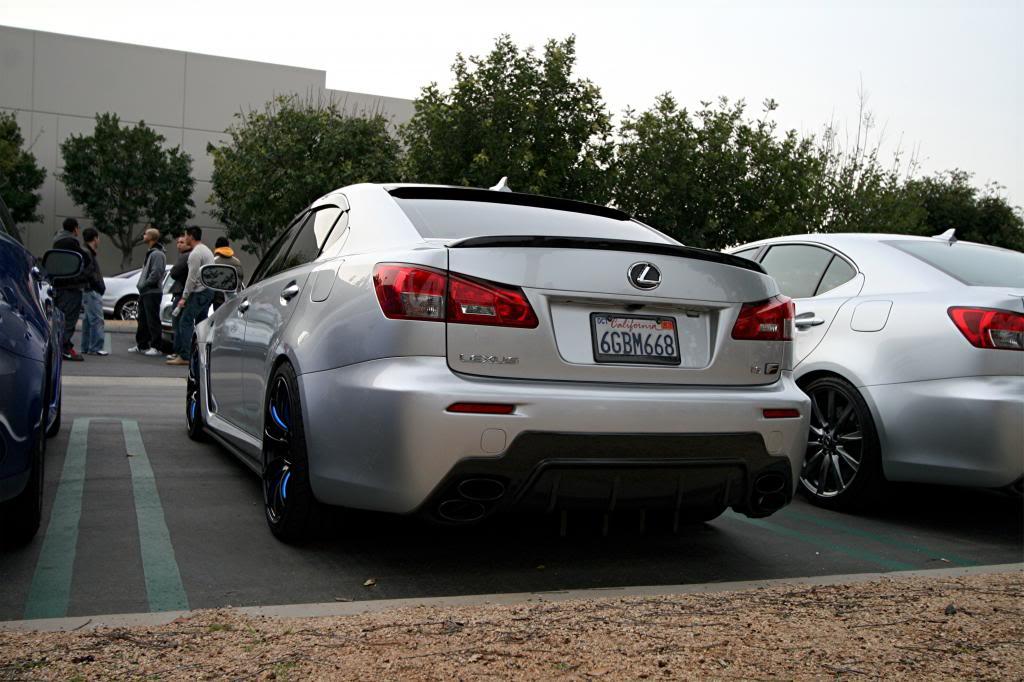 2-13-2013
Up date as today



LSD 2010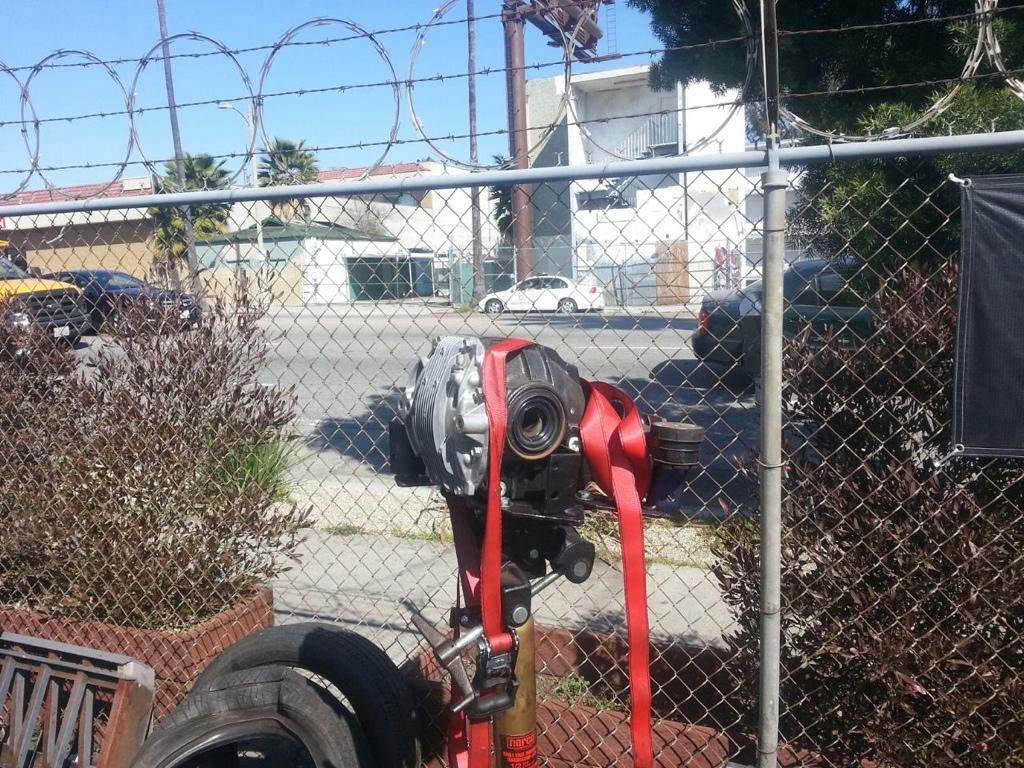 2-14-2013
ahahhahahaha u guys are nuts lolz. Here are a few pictures picking up LSD tonite , Thanks to Sam for the LSD and Congrats on another F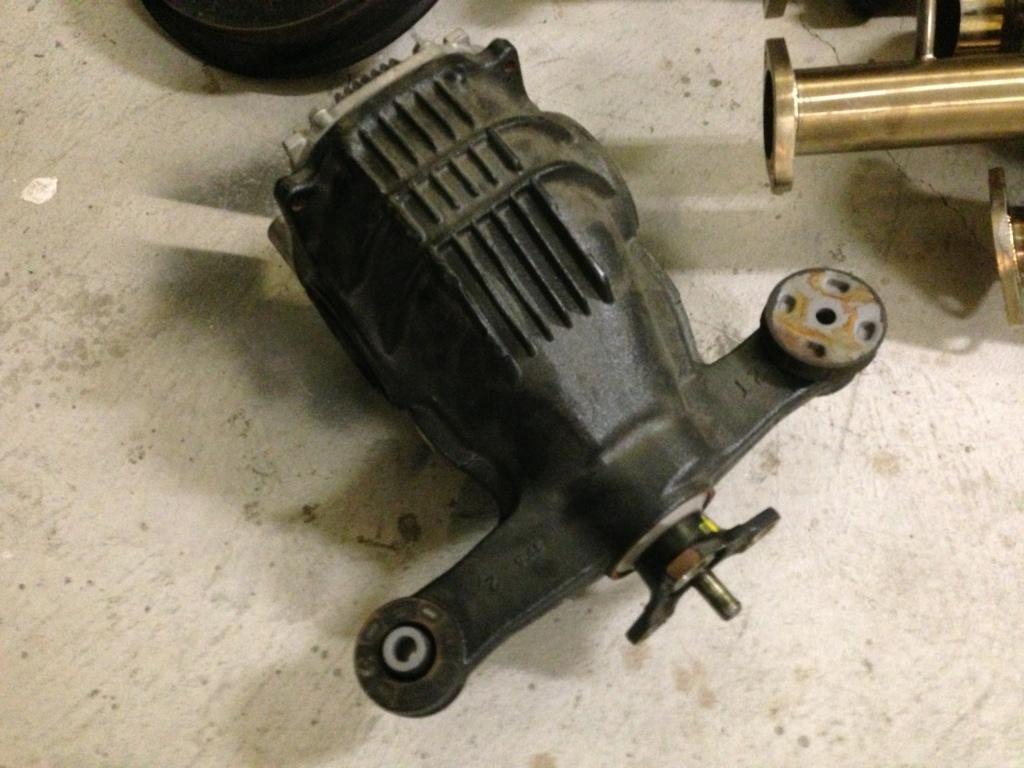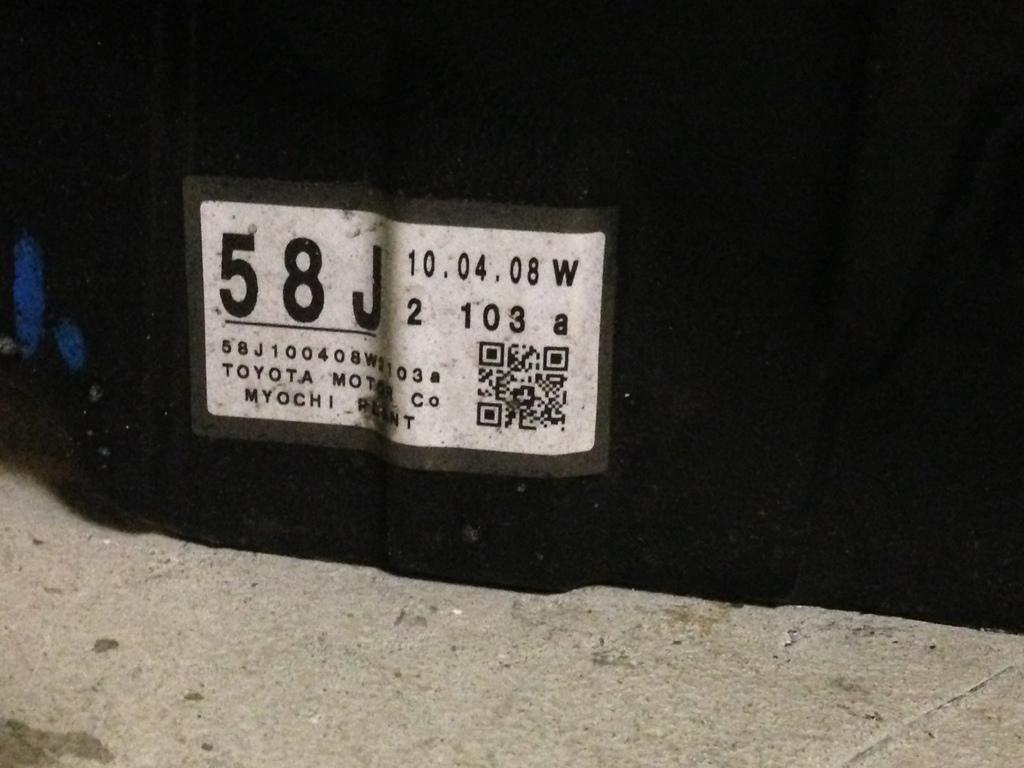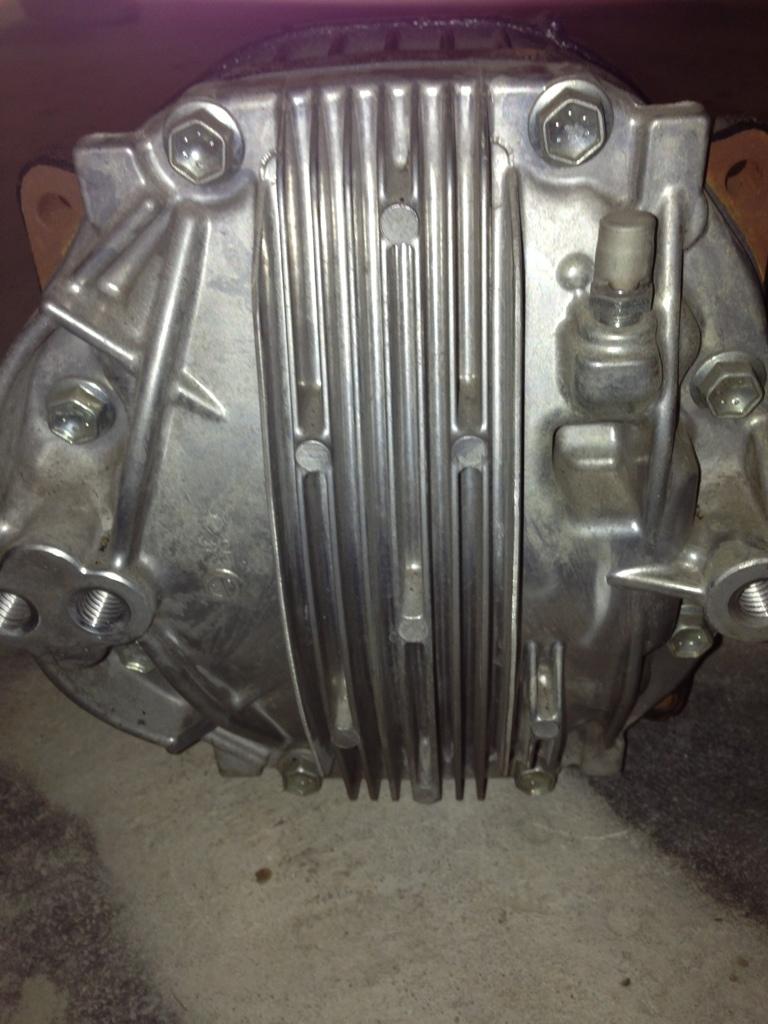 2-23-2013
Here is the up date as of today , installed the 2010 LSD. Dennis the great mechanic did it less than 1hr and 30 minutes

My differential was still pretty clean only 30k , but the magetic bolt was pretty dirty. Bought 2 of the Mobil1 LS 75w-90 only used 1.5 and some over filled like Joez says

My gaskets are still pretty new and reused it. also thanks to Joez and David


. It felt different , it has more grip to it .had a bit of test drive and dinner after work with David lolz. Here are some pictures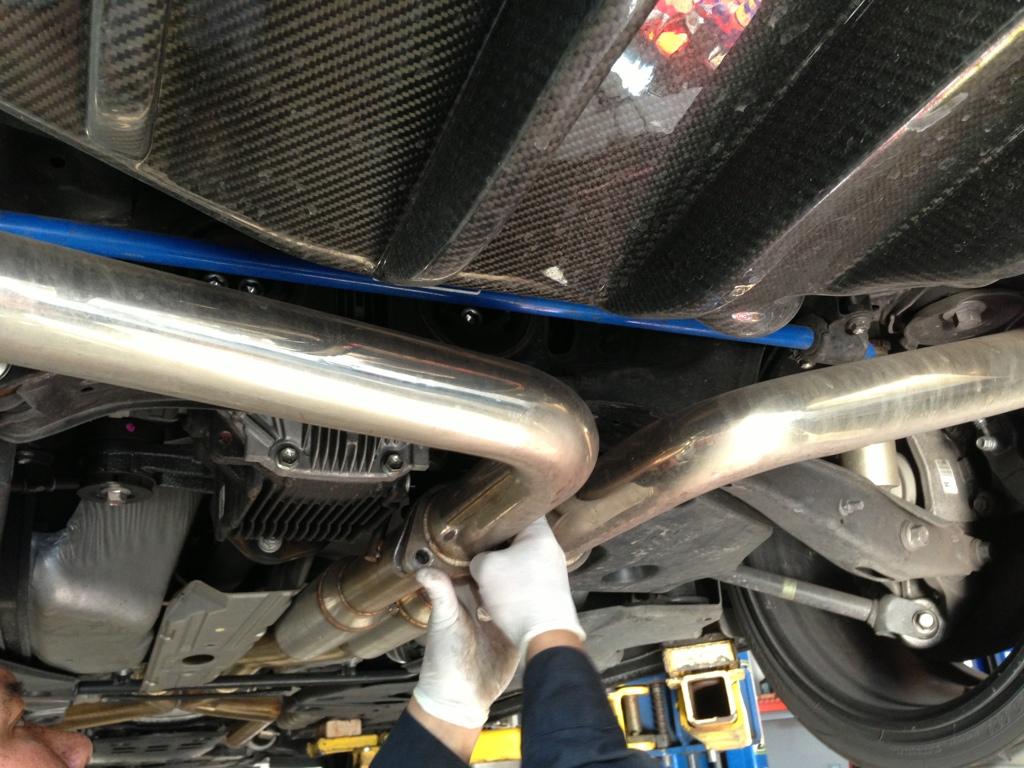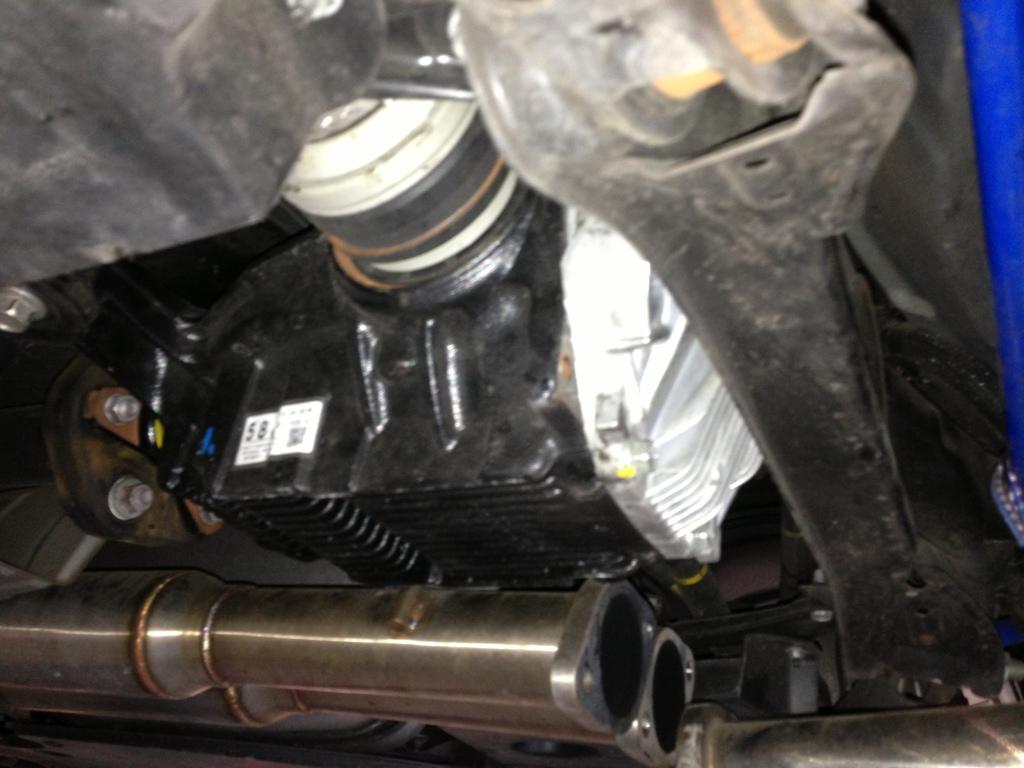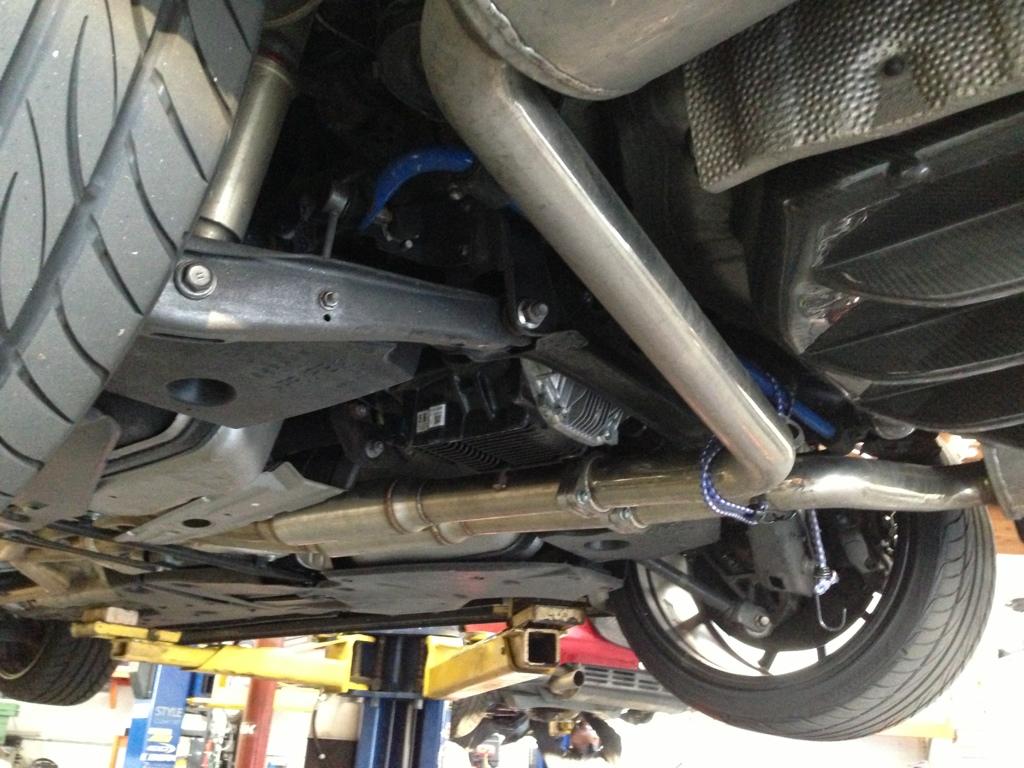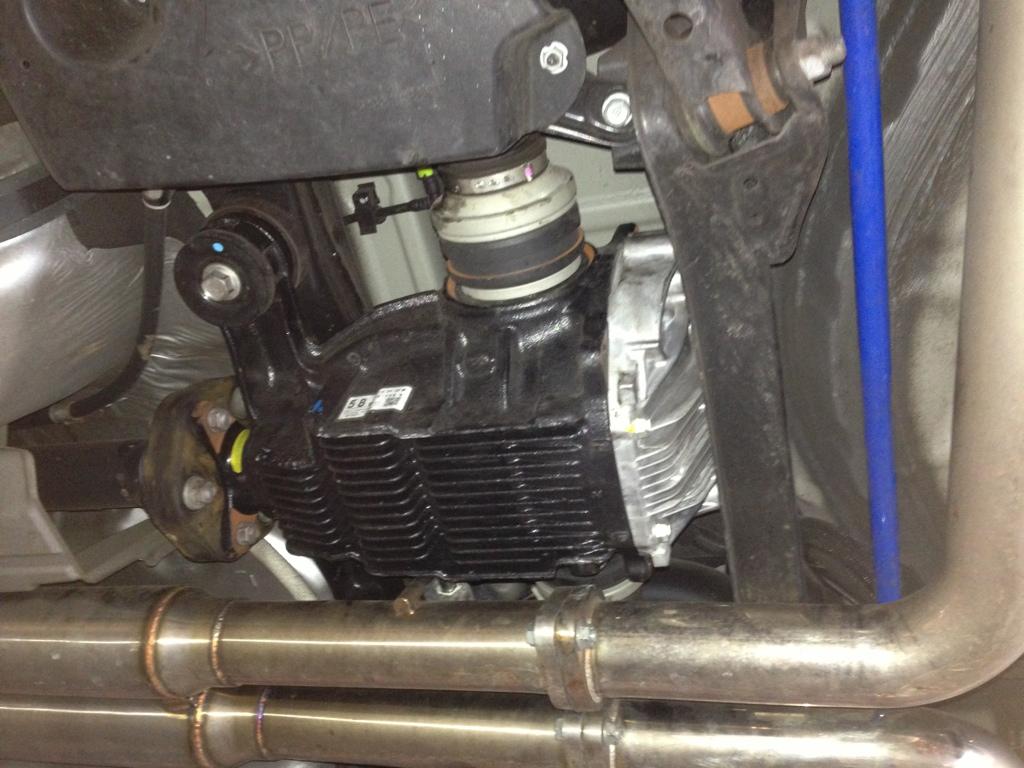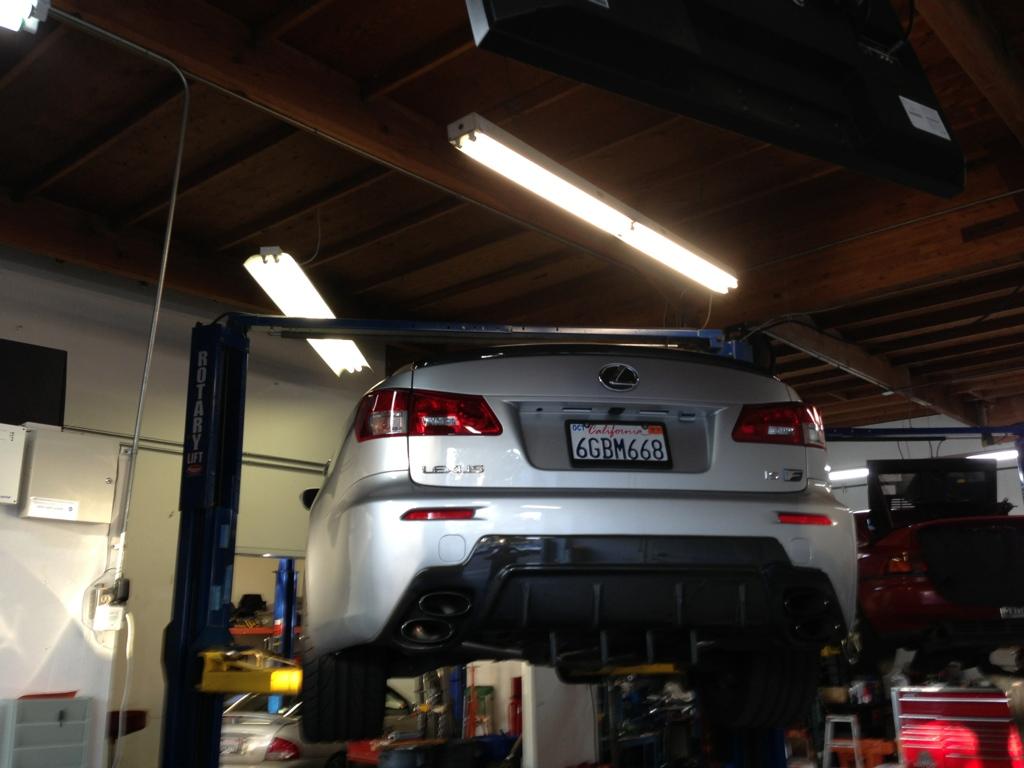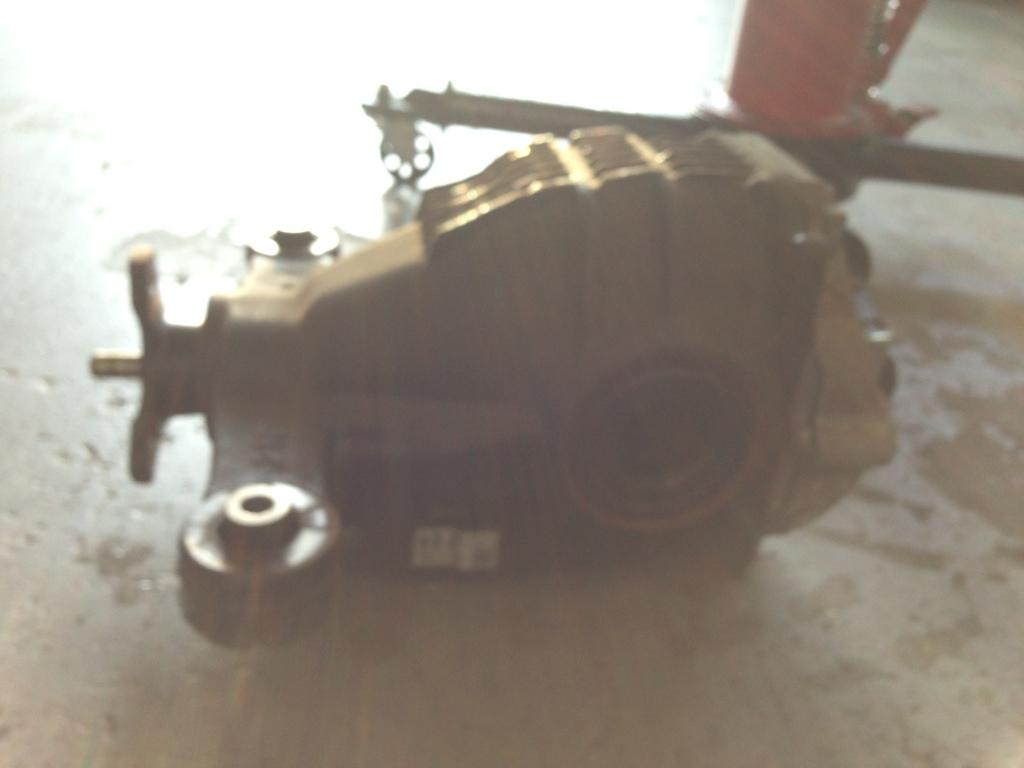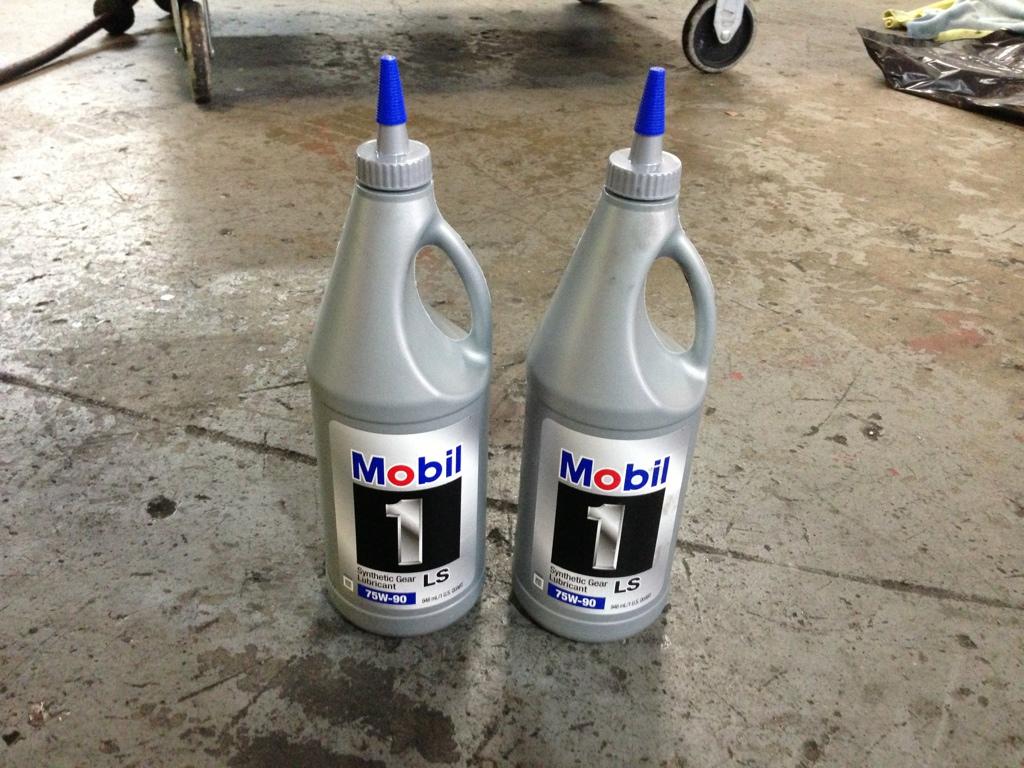 3-4-2013
New daily beater lolz , got this last nite. Custom RedLine Bike Pro lite. Commute to work about 5 miles lolz. This is how i got to work today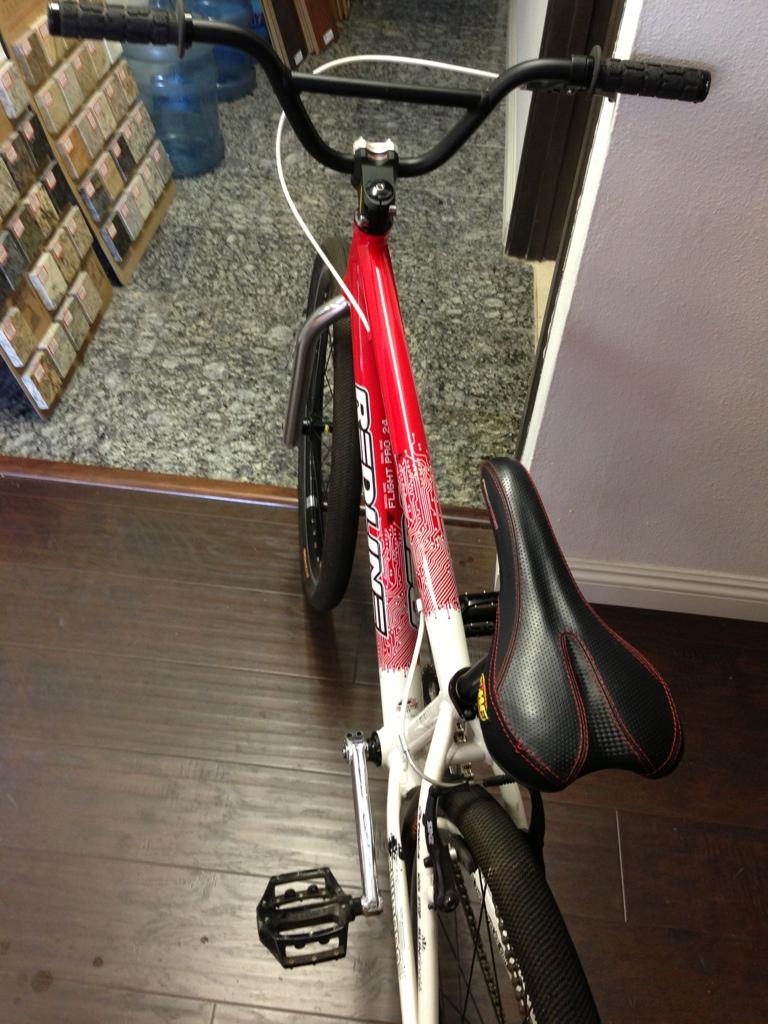 3-13-2013
Just a bit up date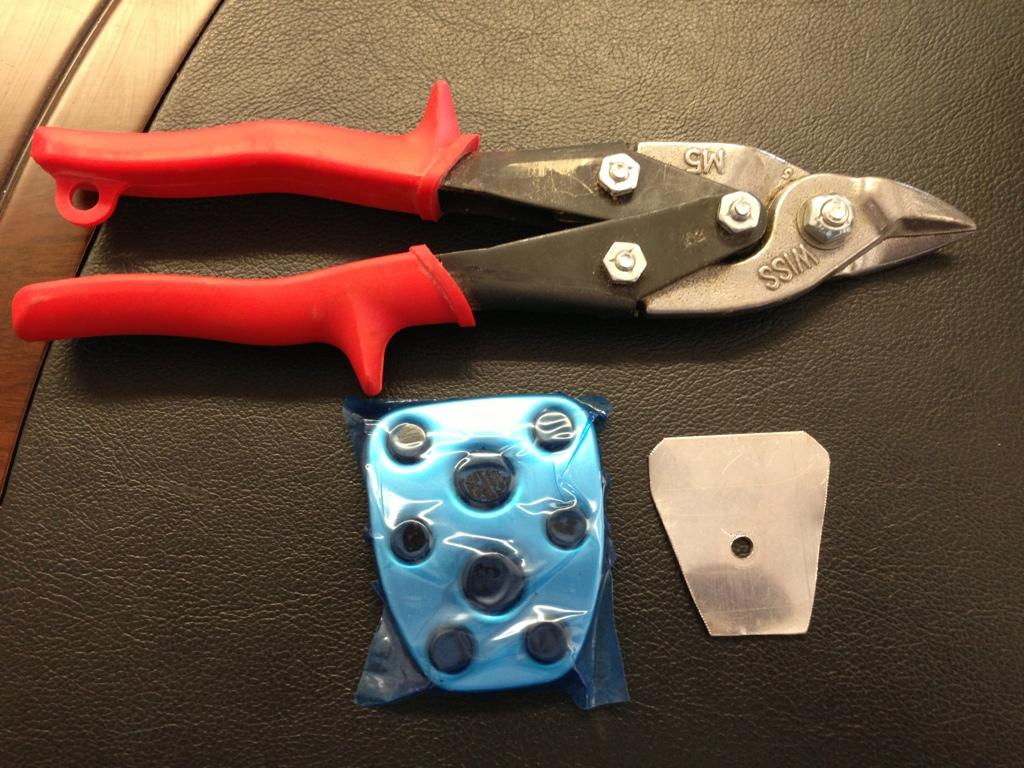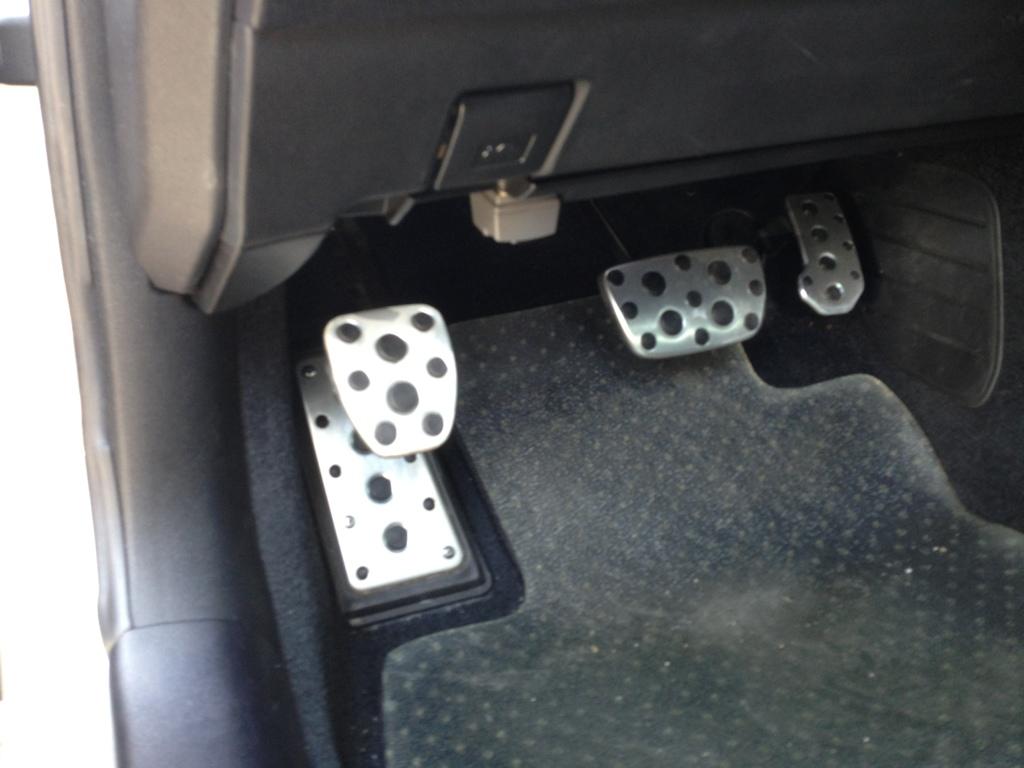 3-15-2013
Thanks to airtvec, i just email 3DDesign about these vents, has the rain gauge too, hopefully they have in stock and ready to shipped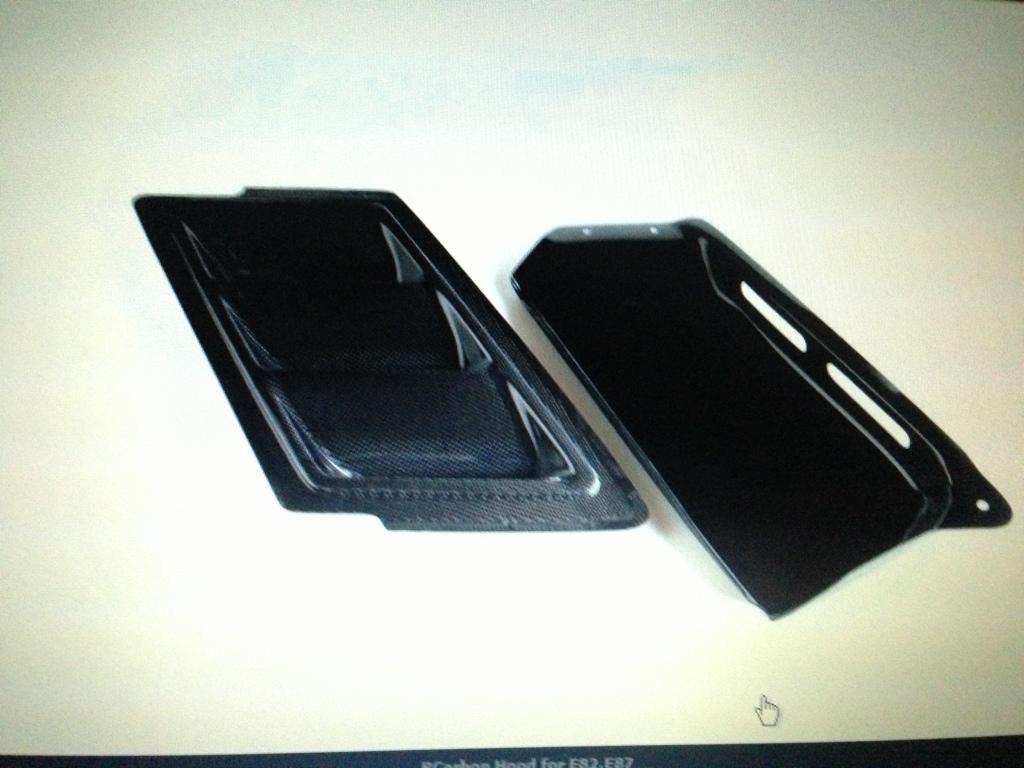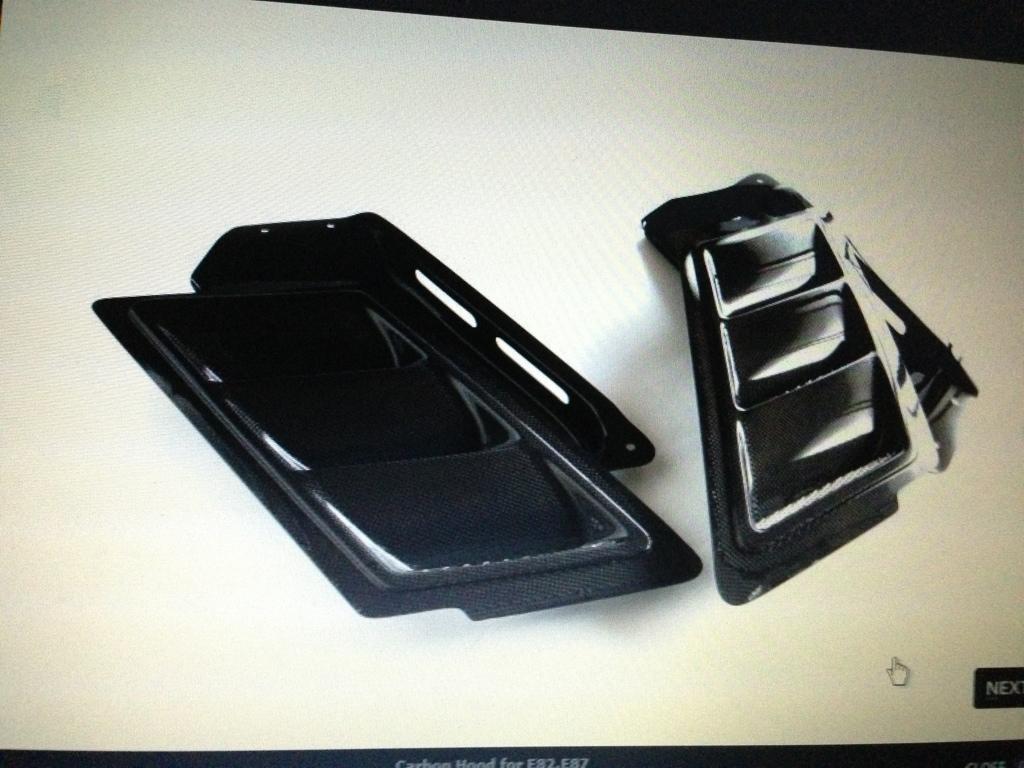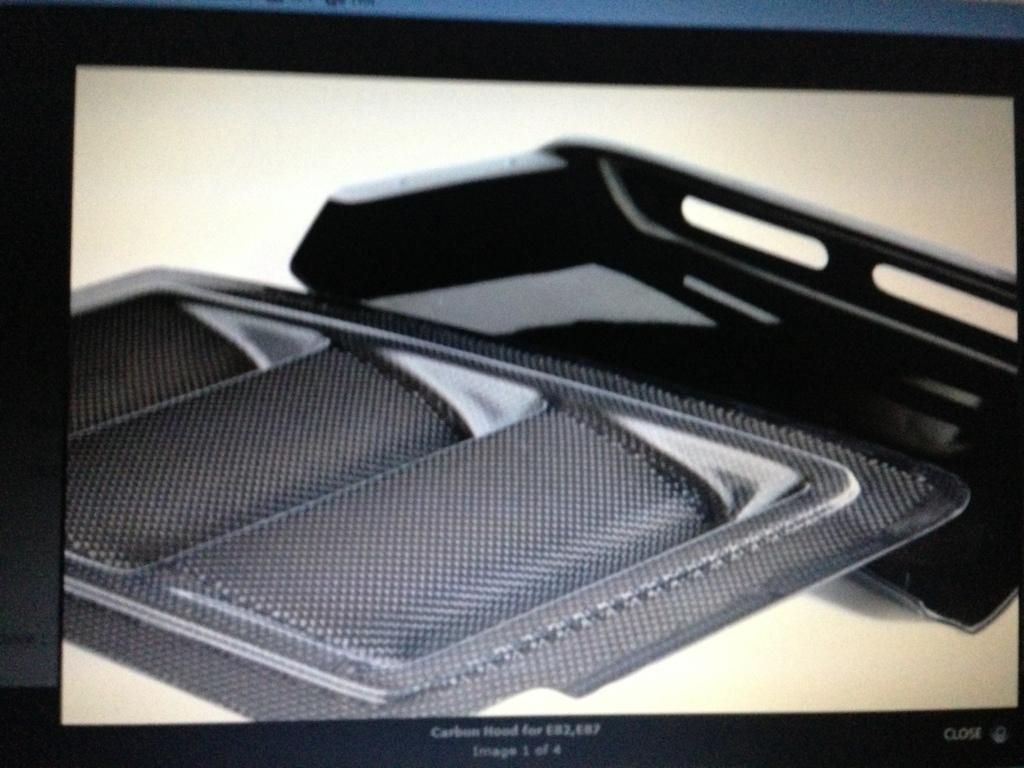 Here are few more pictures from airtvec , up close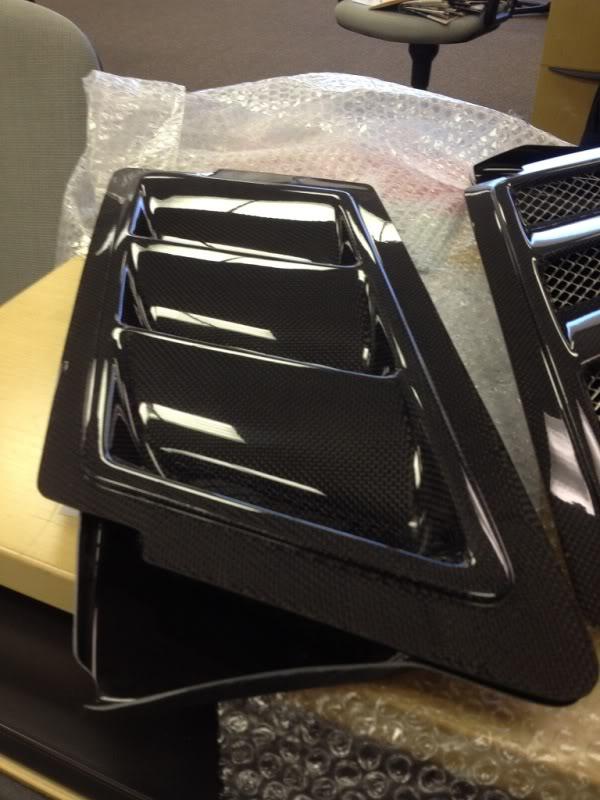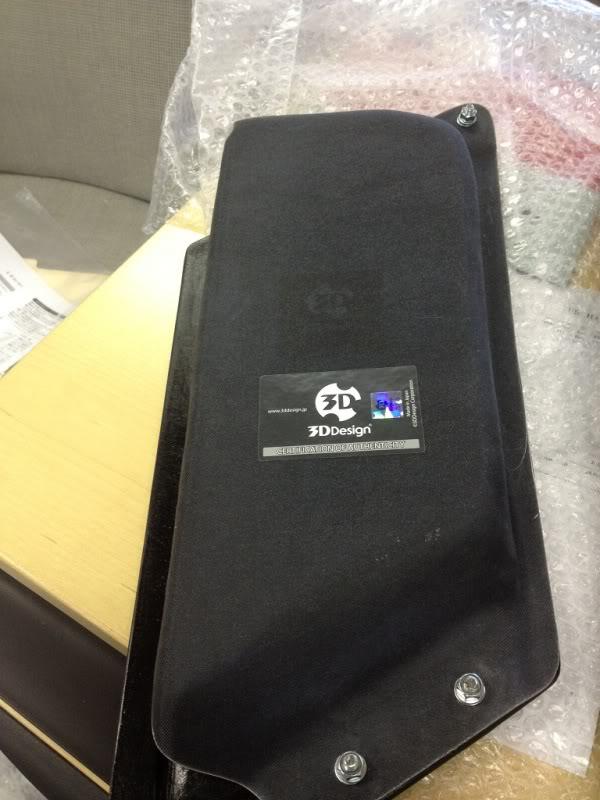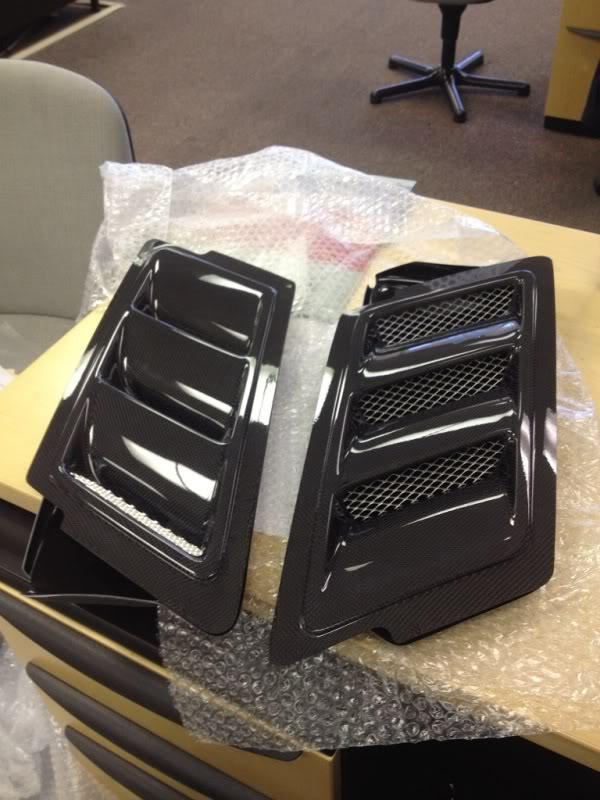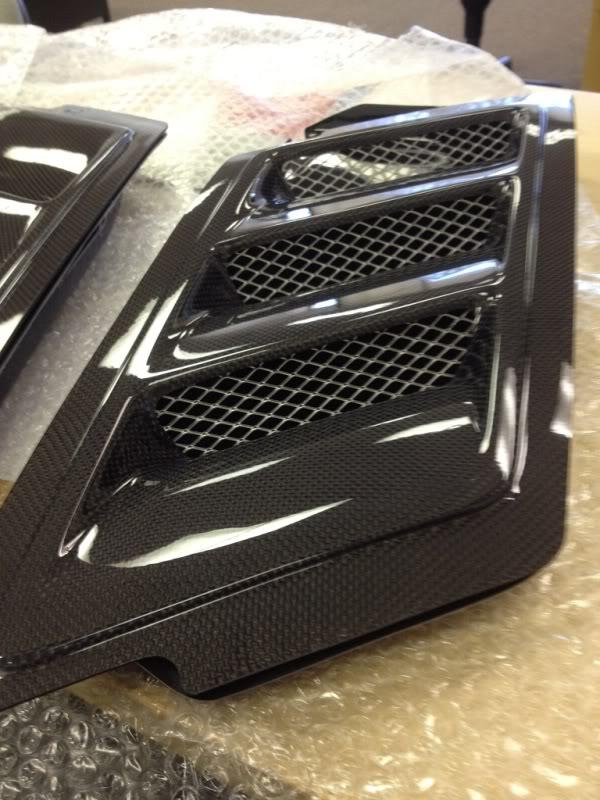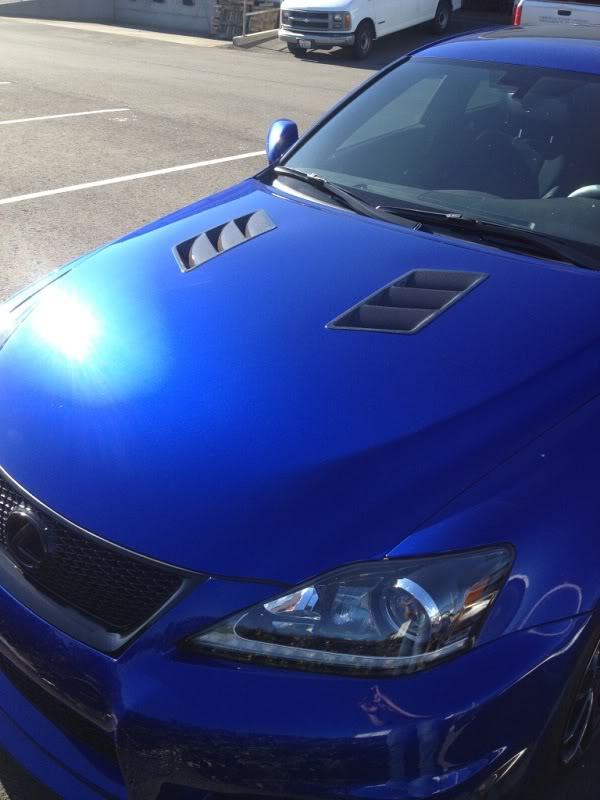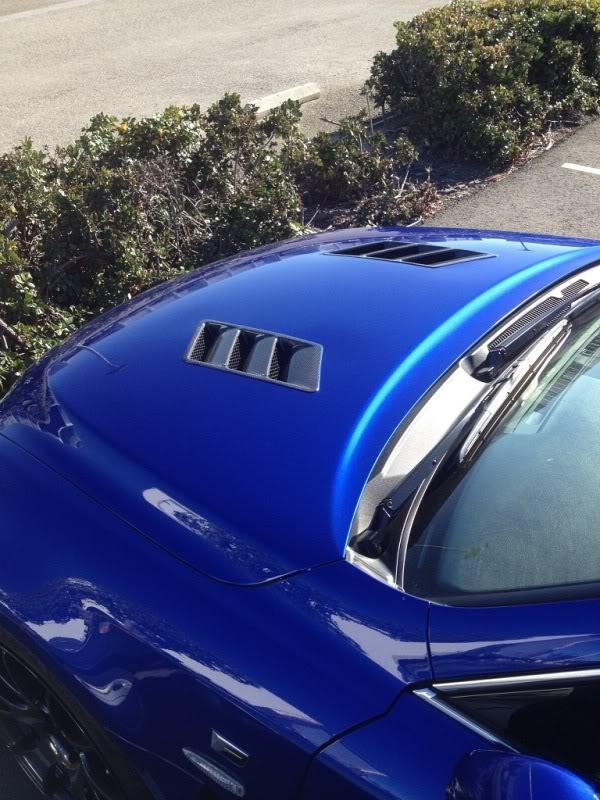 3-18-2013
Ah, thanks to amgone75=David got for me JDM keyglove for the F

hopefully he can find ISF racing gloves lolz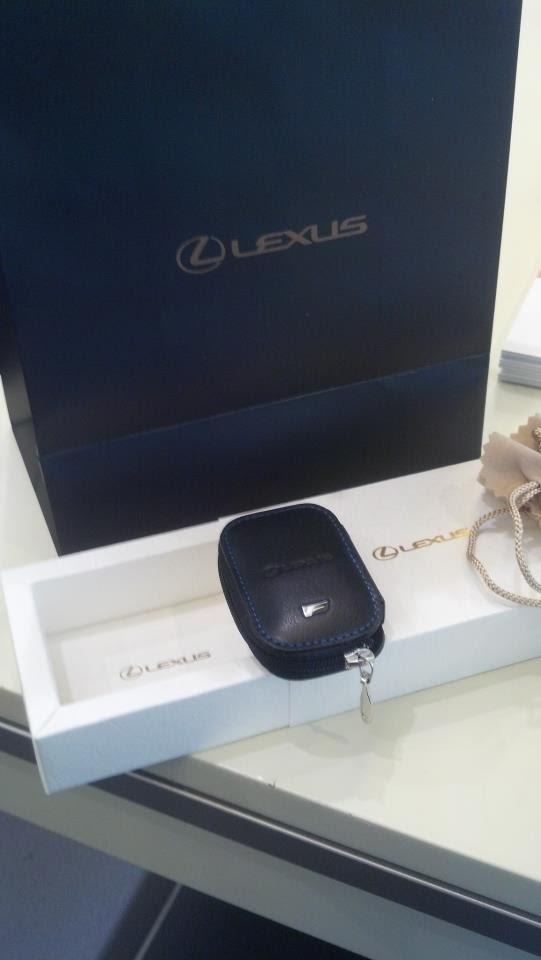 3-26-2013
Some pictures were taken by Jacob at Socal all ISF meet over the weekend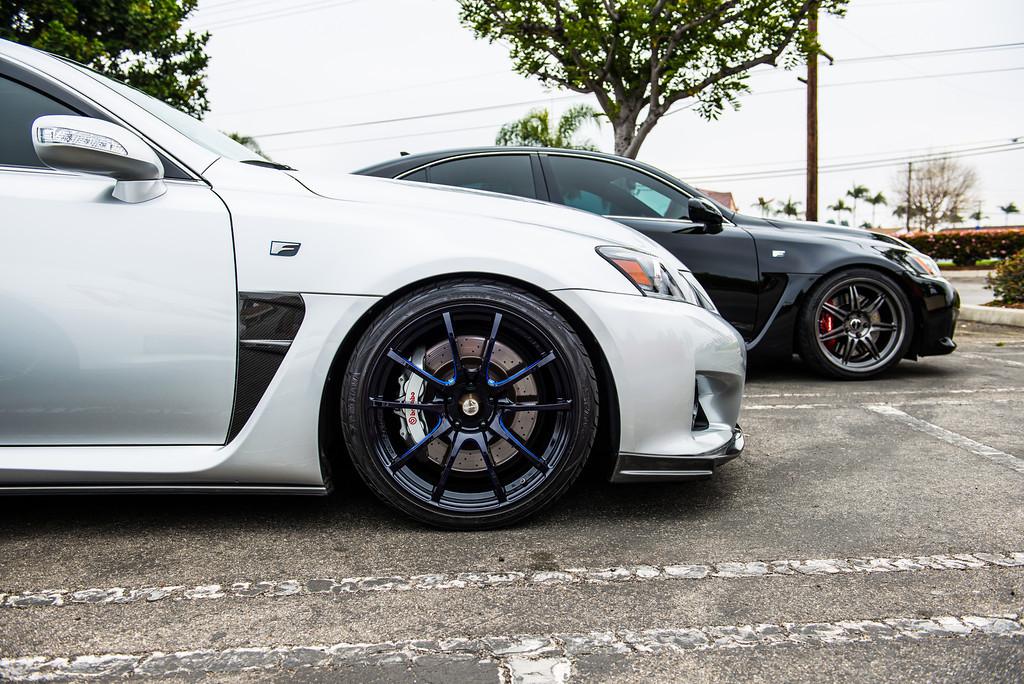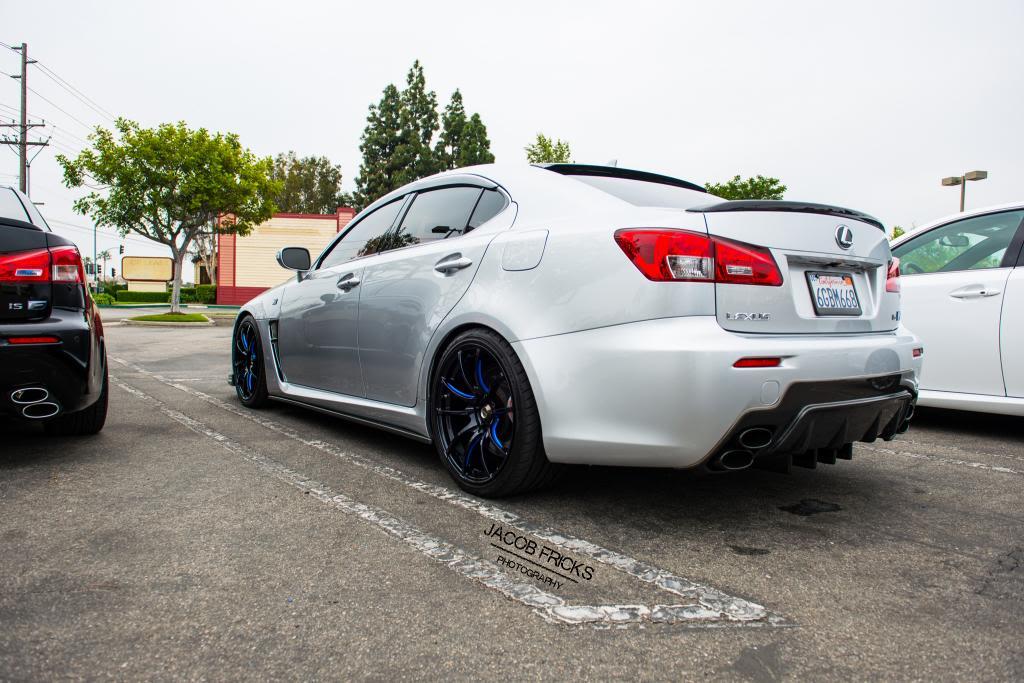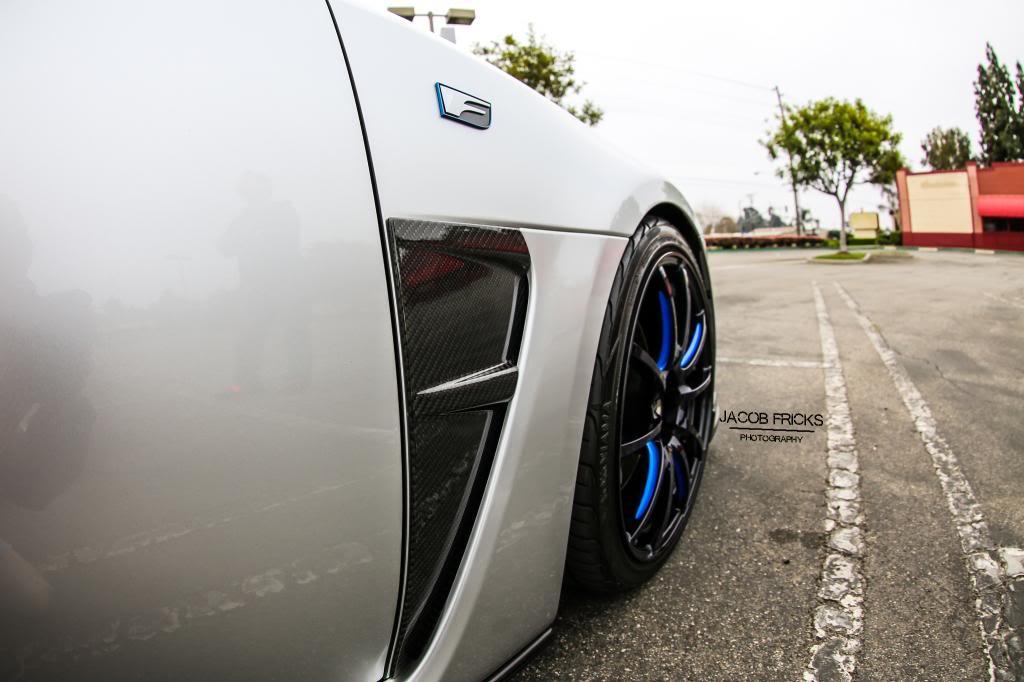 yeah he is, here are some pictures of Quarius skills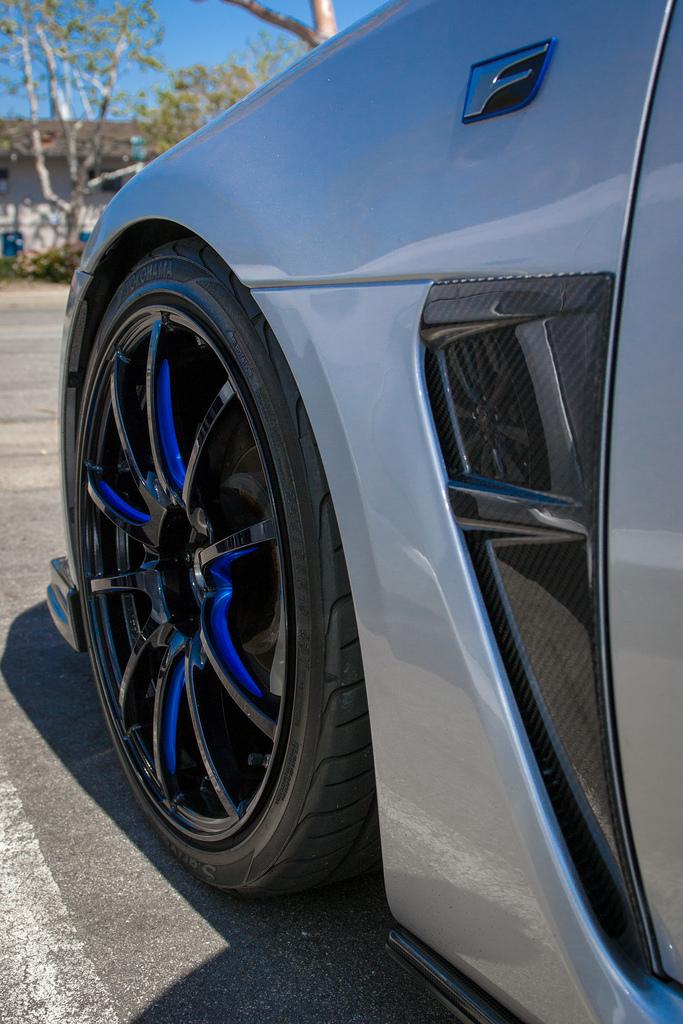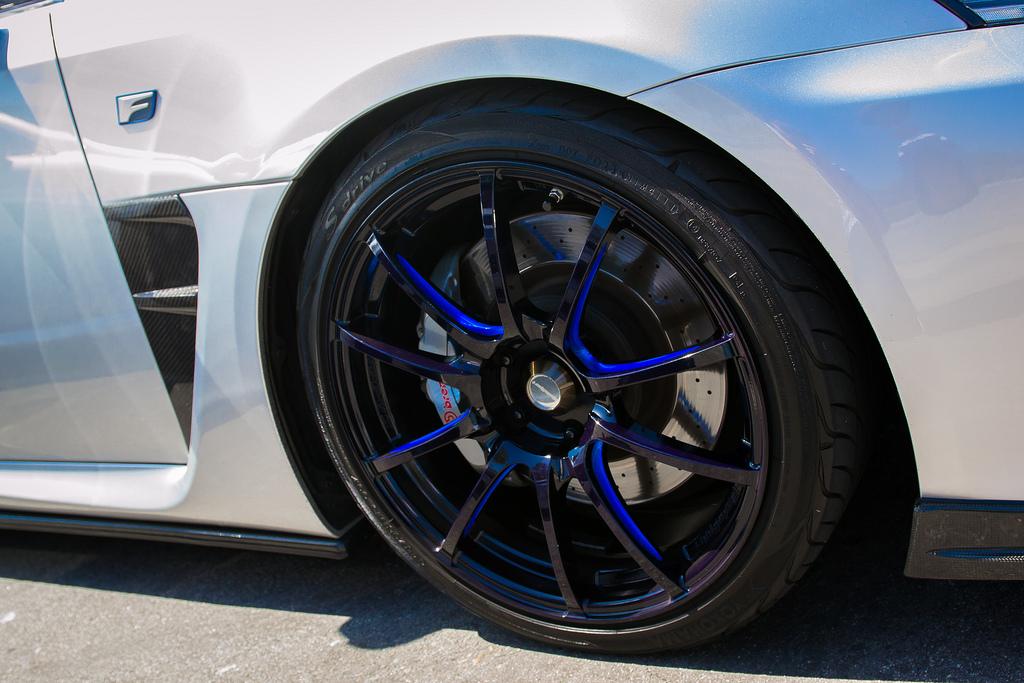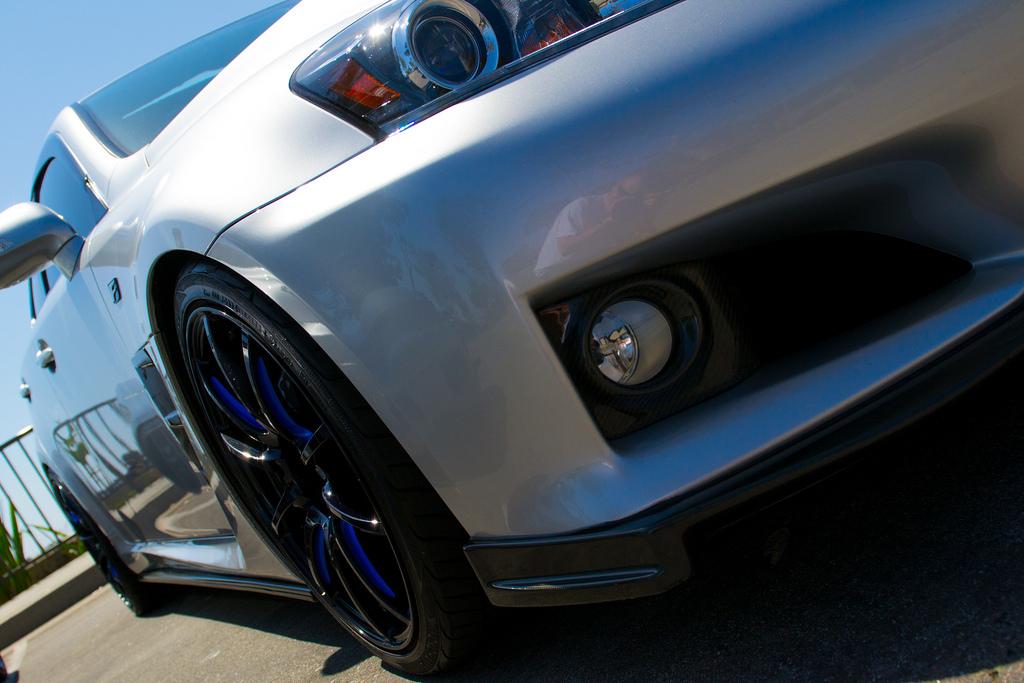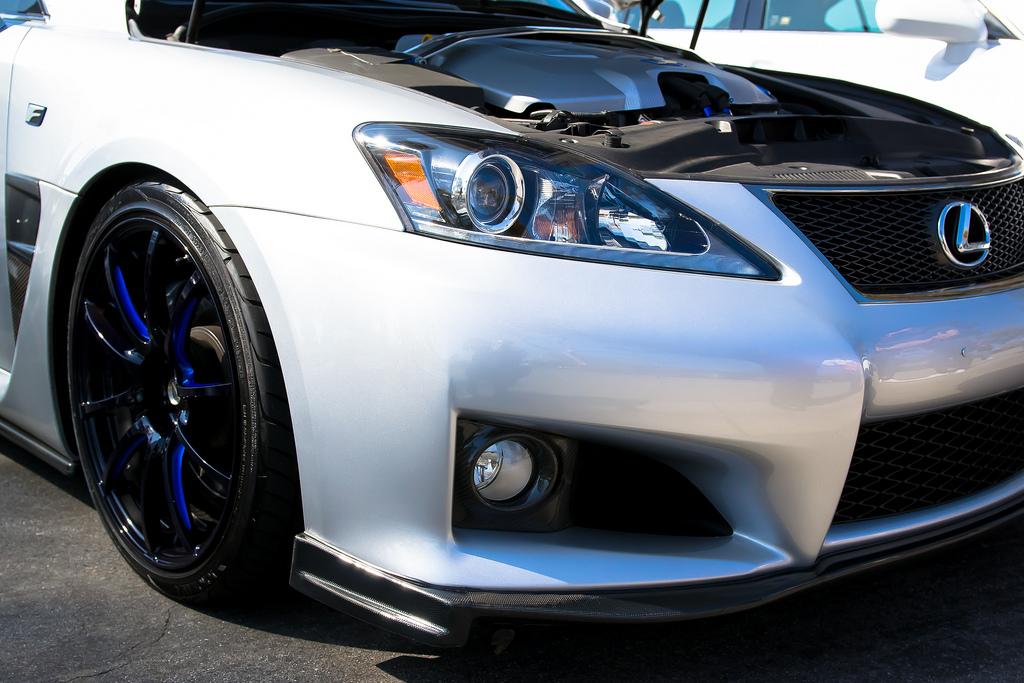 4-4-2013
Look what i got in the mail today , vents kit is here

will cut the hood this weekend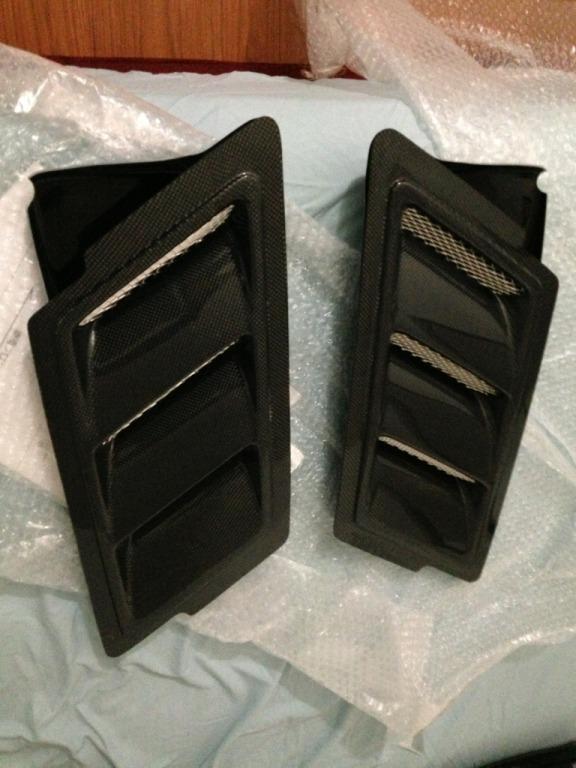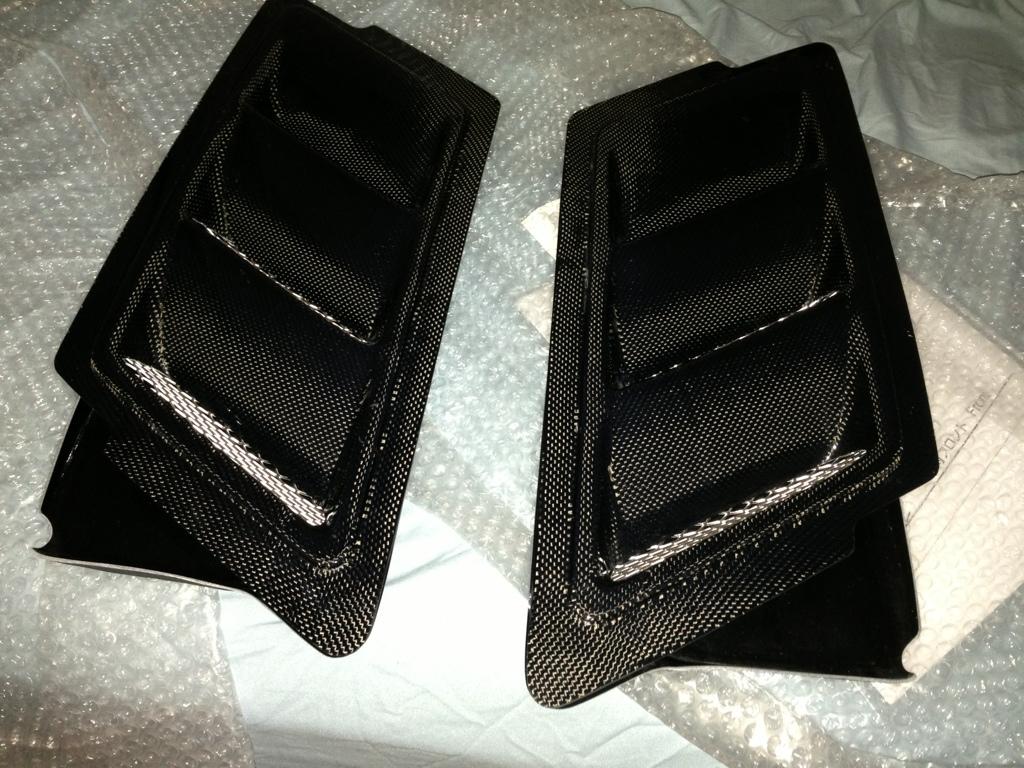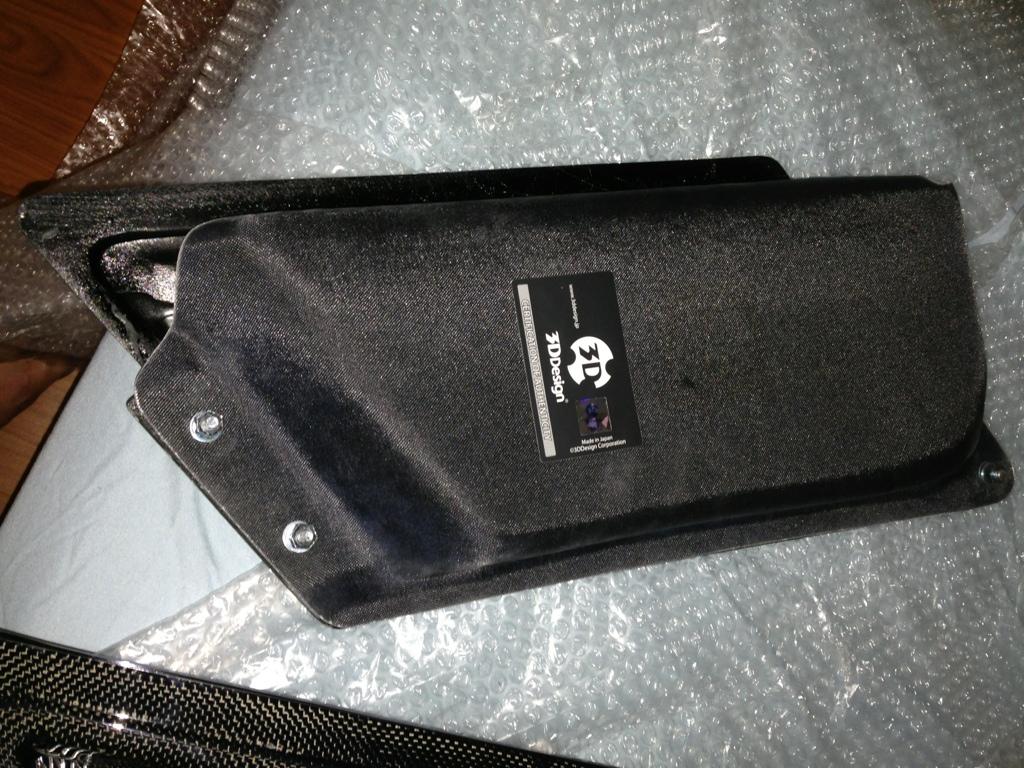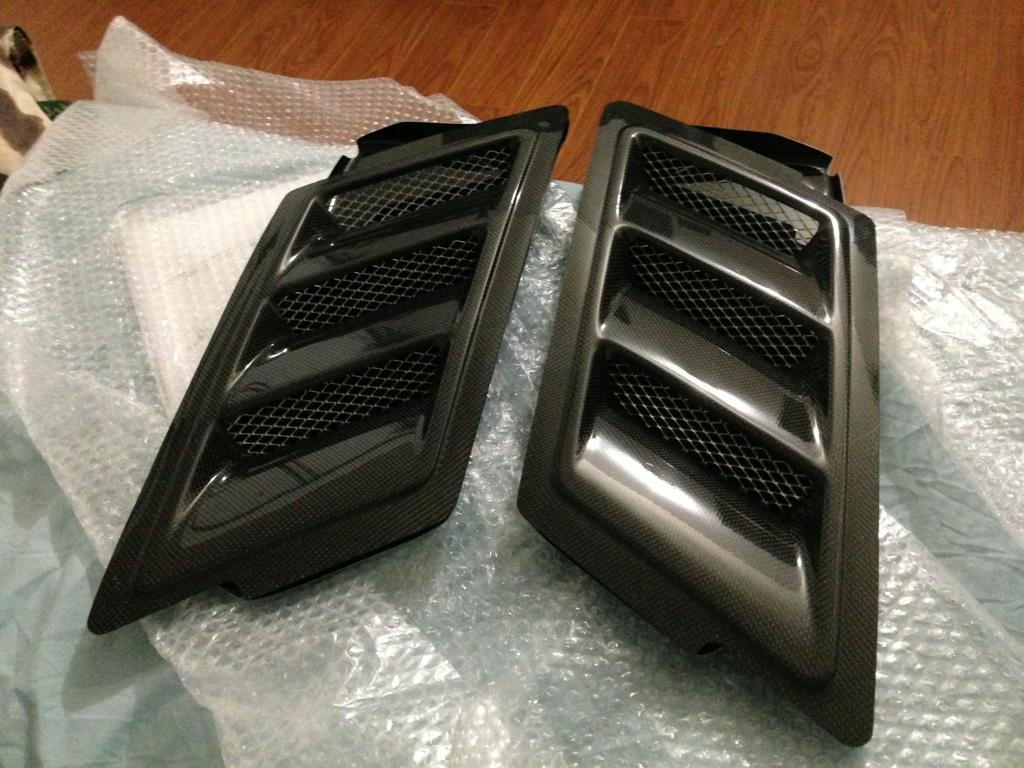 4-7-2013
Up date so far , dropped off the car last nite at my good friend shop at Platinum Vip. Plans are cutting hood with templates from 3DDesigns , sanded the vents kit carbon fiber with 1000 grit sand paper and clear coat with urethane to prevented from yellowing and high heat content. Next step will bonded underneat the hood, will sanded around the egdes of the openning and spray touch up match painted around it. Will have some pieces of tiny Tom's liner string around the edges

will pick up the car Tuesday nite or Wednesday . Will post pictures

4-9-2013
Here are a few pictures

of my concept lolz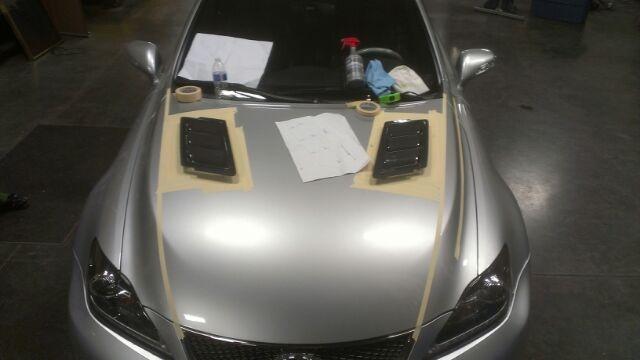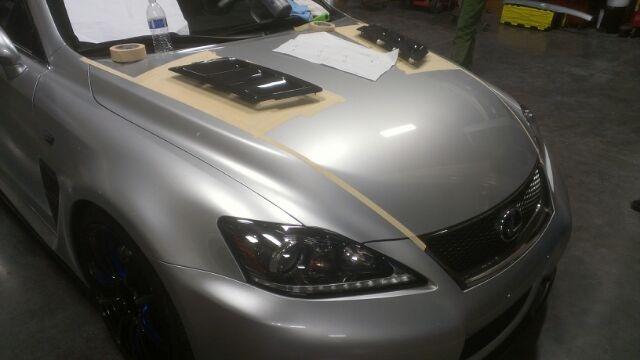 4-10-2013
Here is the up date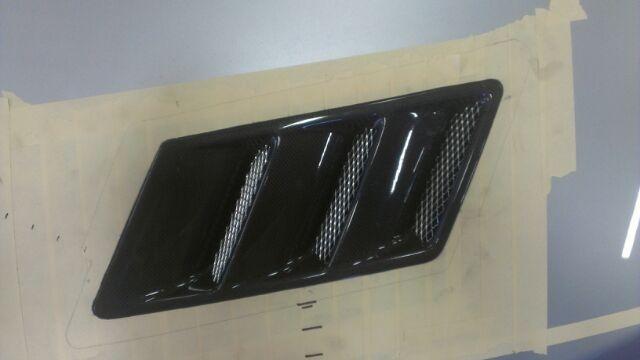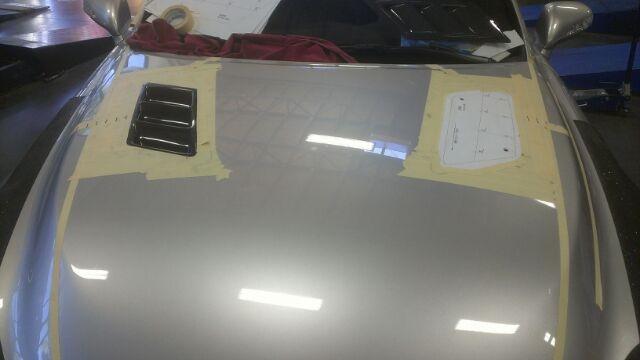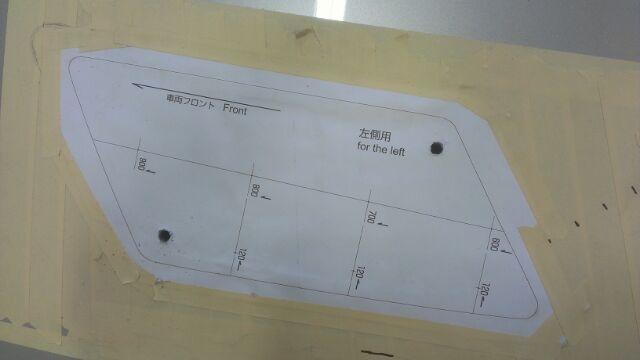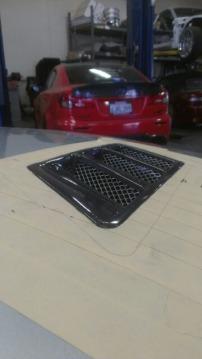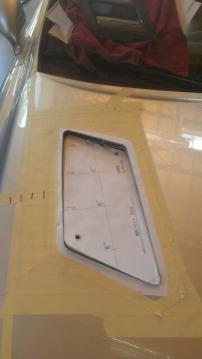 Here as it rite now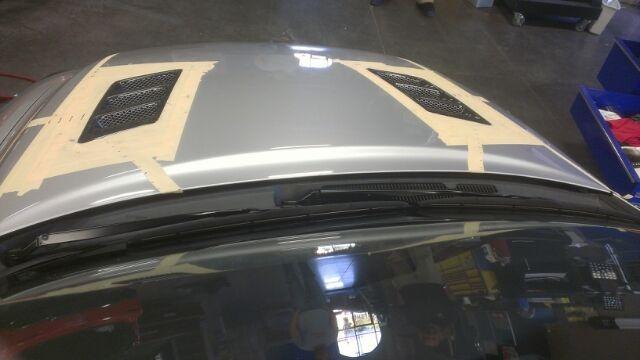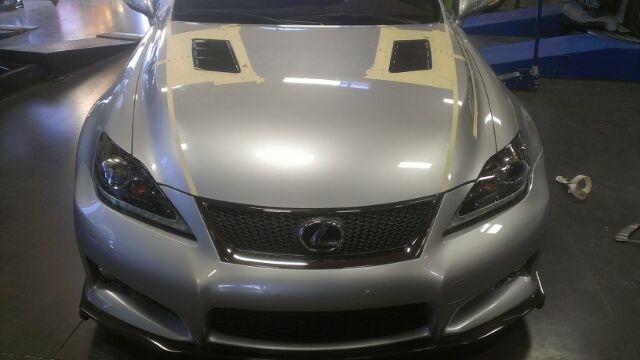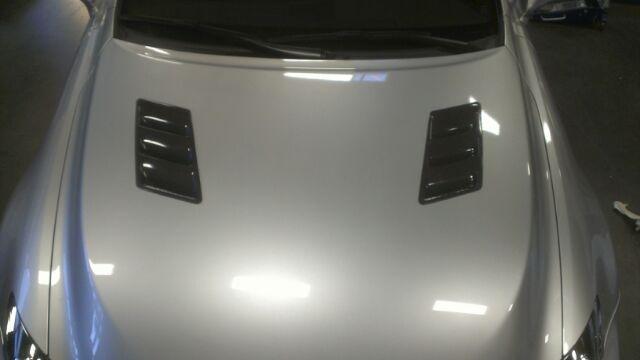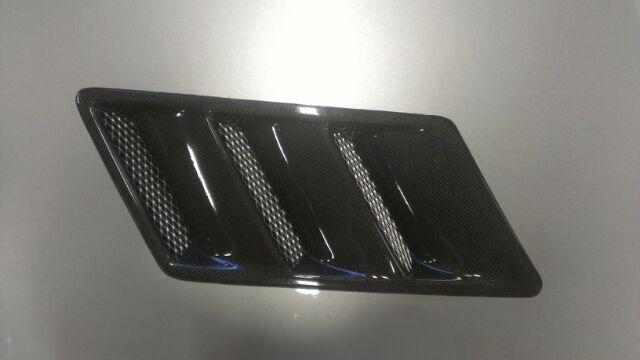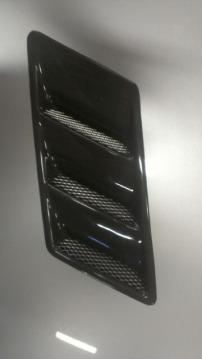 4-12-2013
Check out what coming up next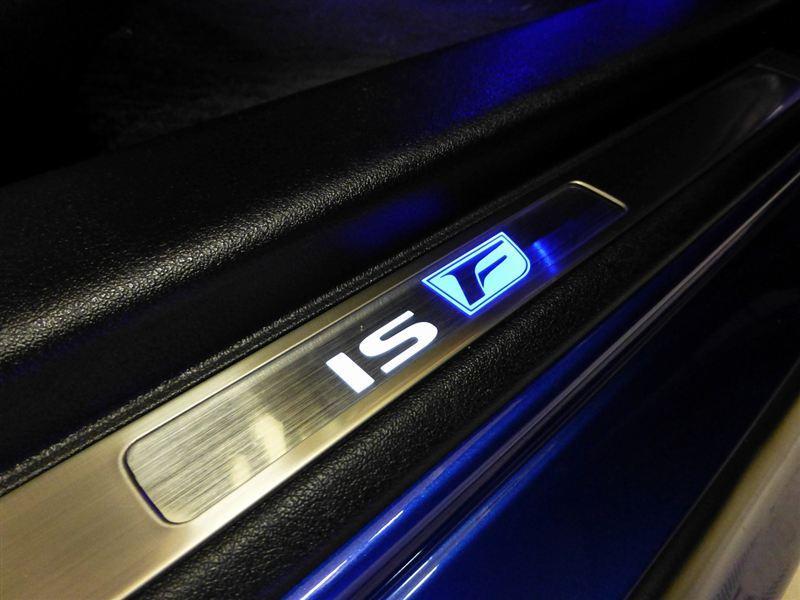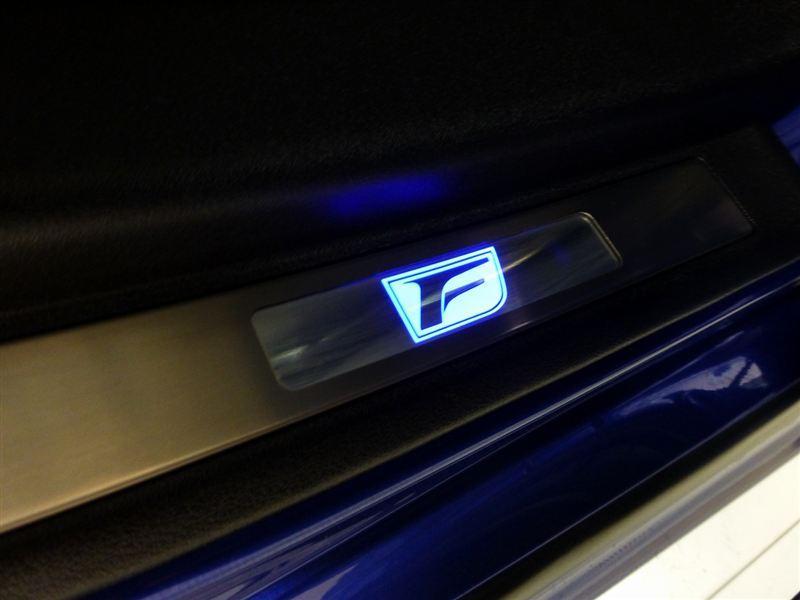 4-12-2013
Some iphone shots rite now lolz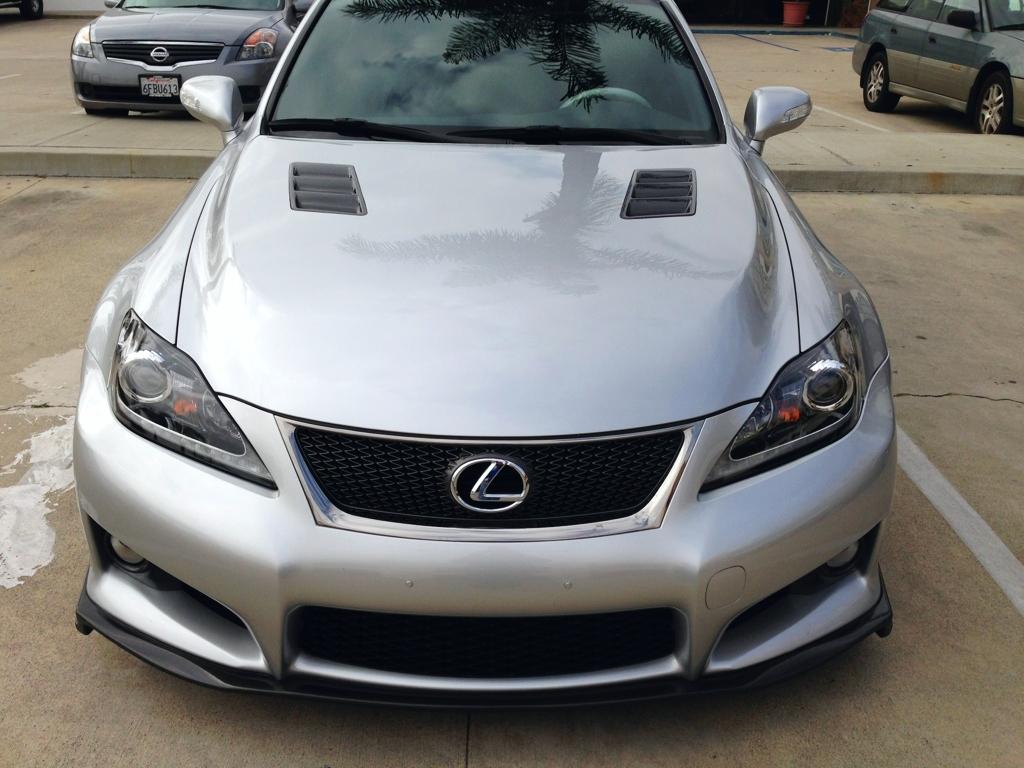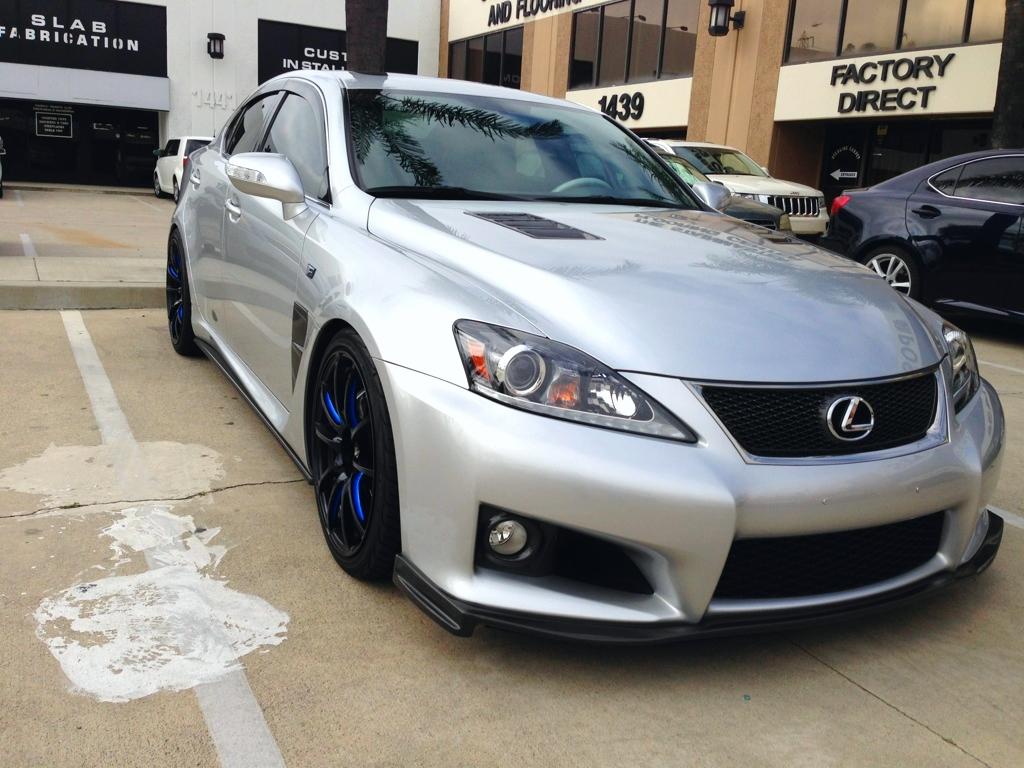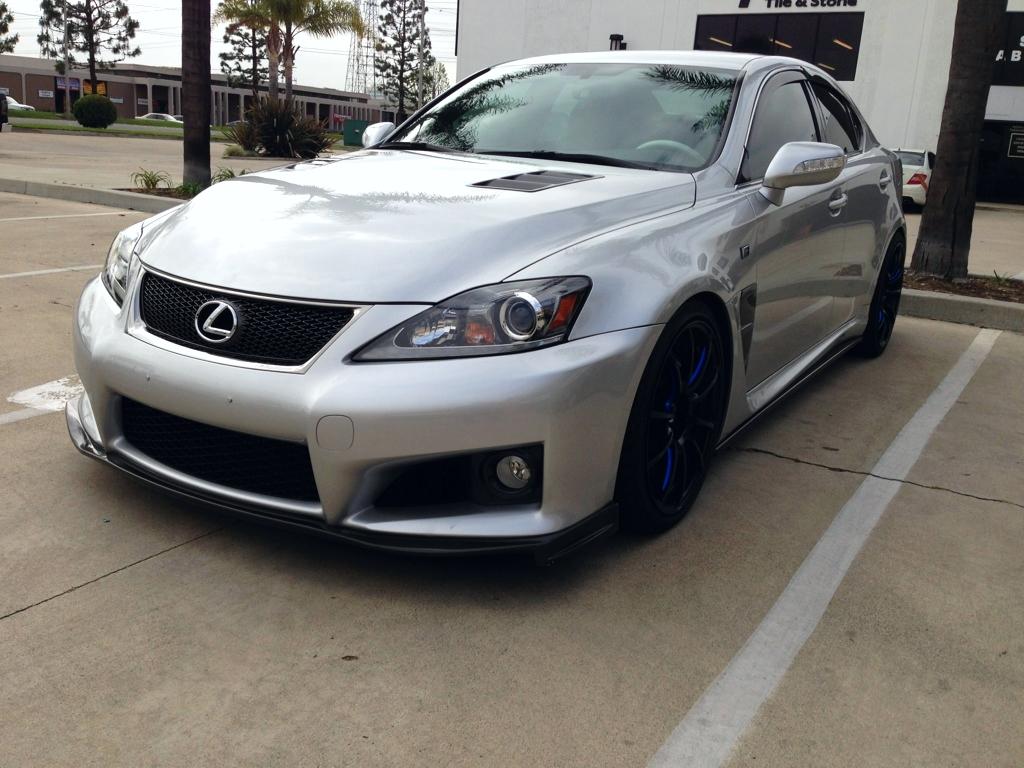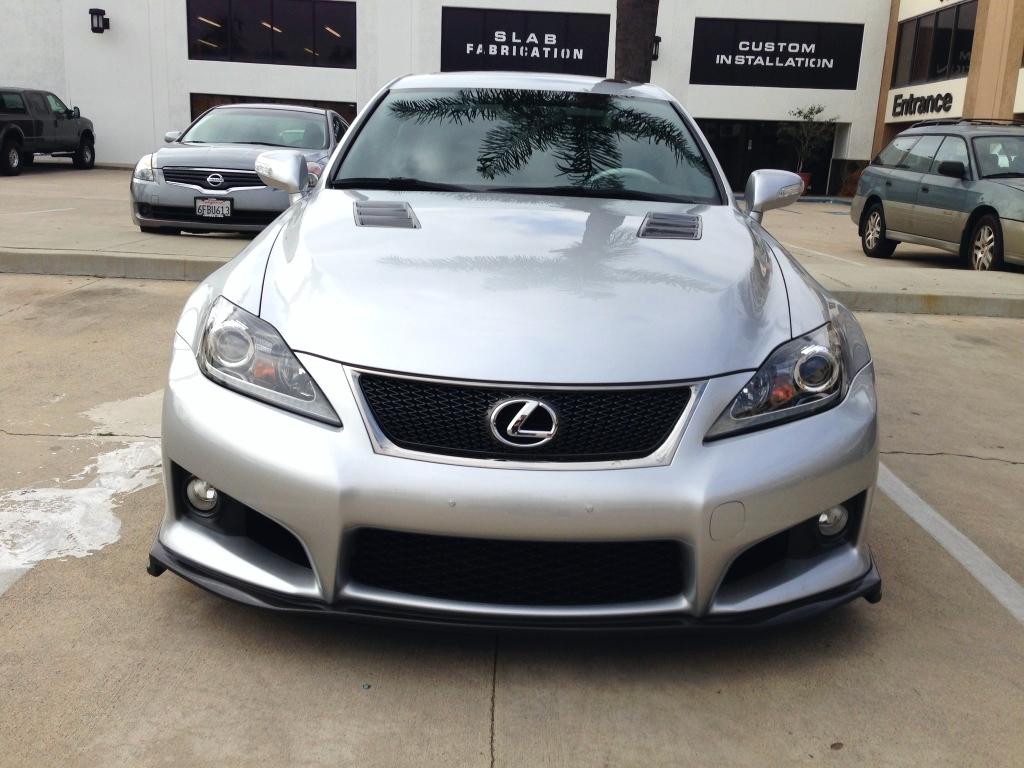 4-15-2013
Lol reverse psychology lol eh melbitoast
Here a few pictures rite now taken By iPhone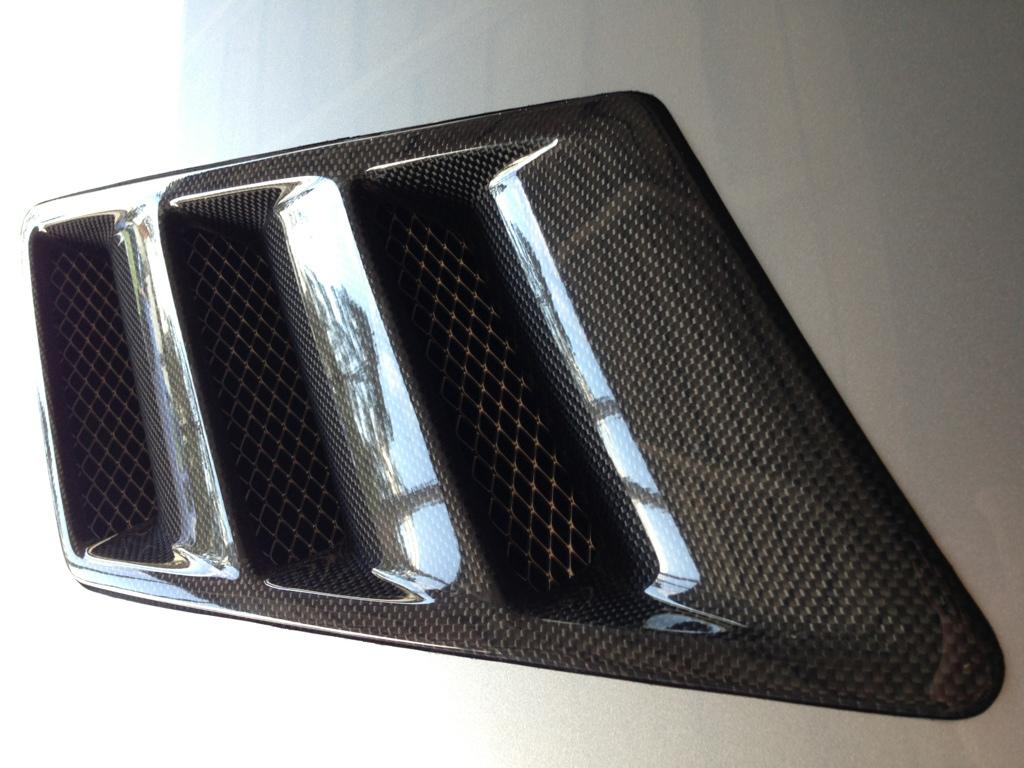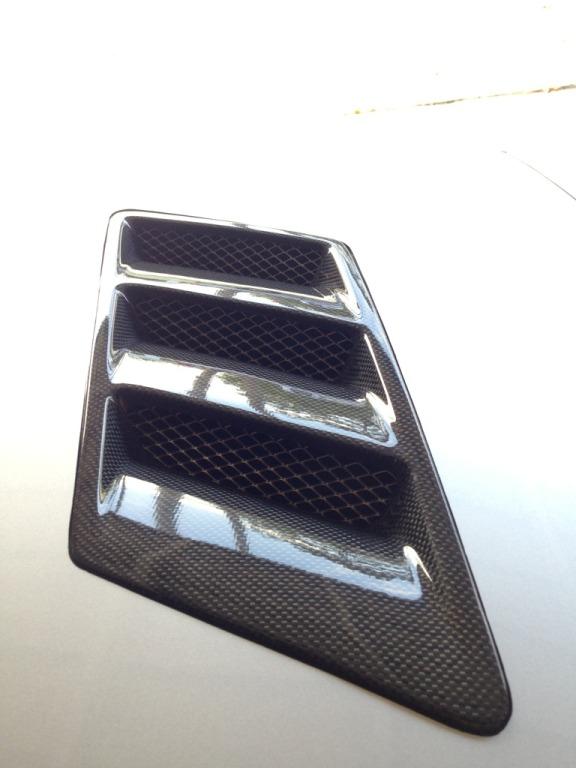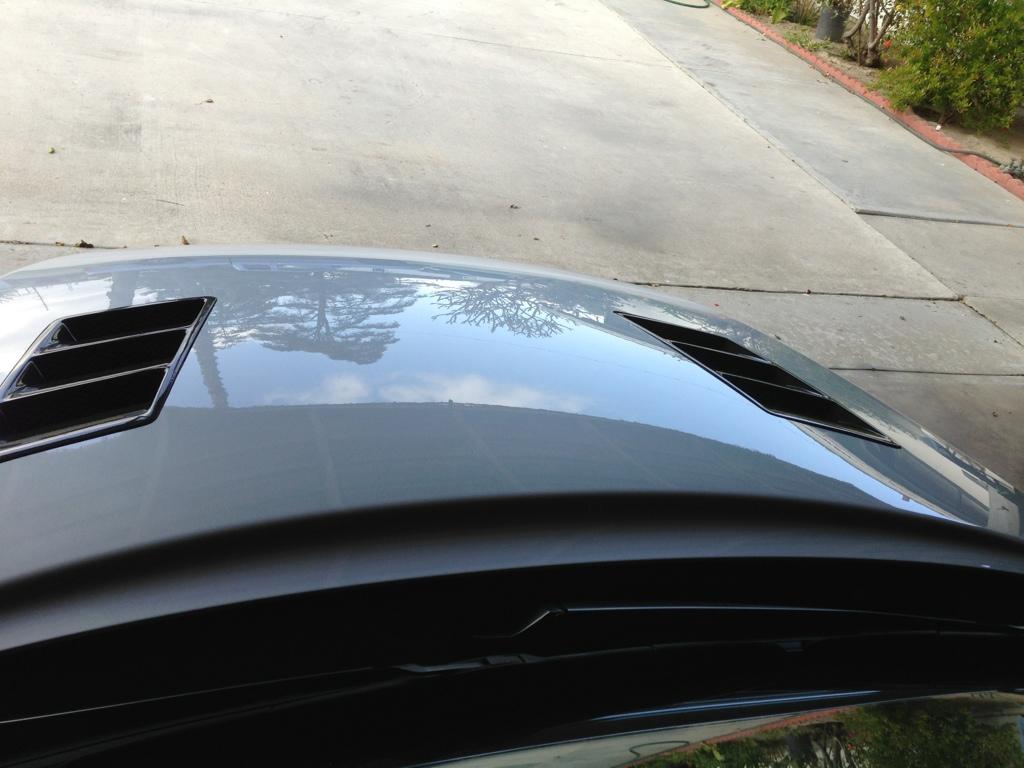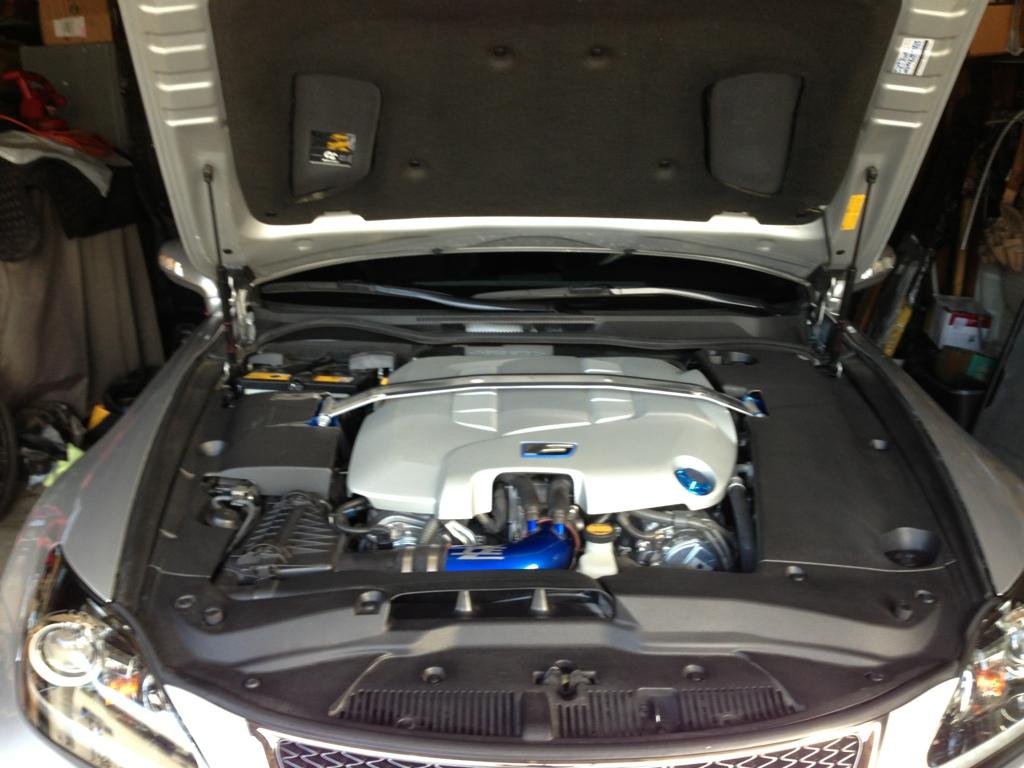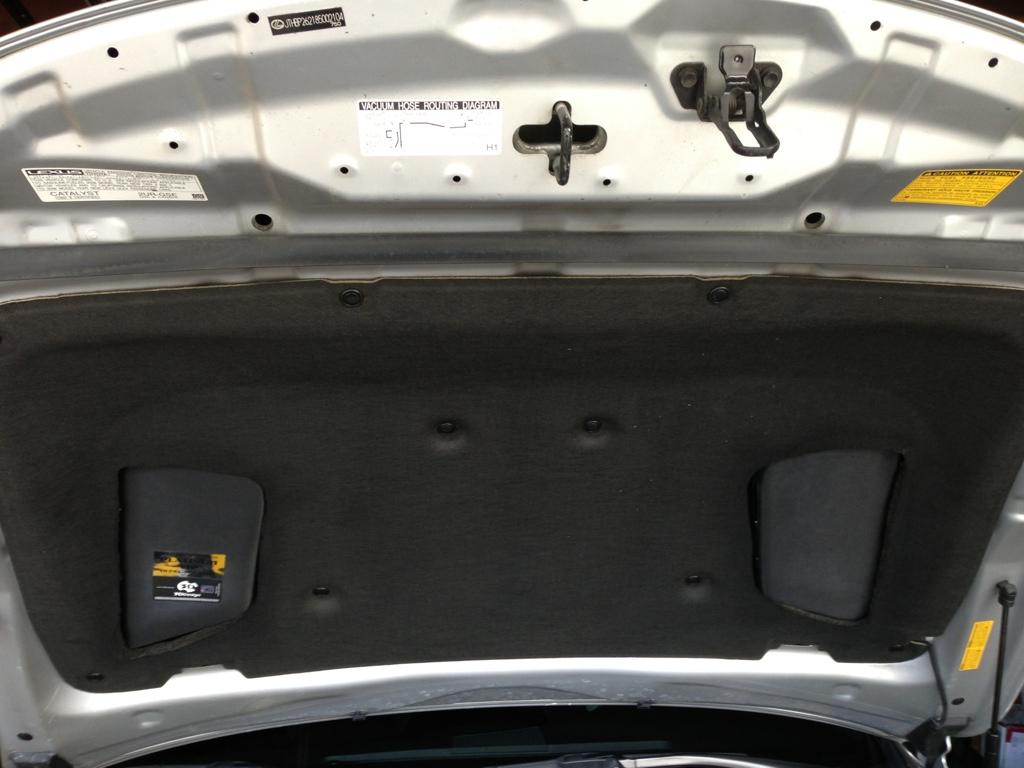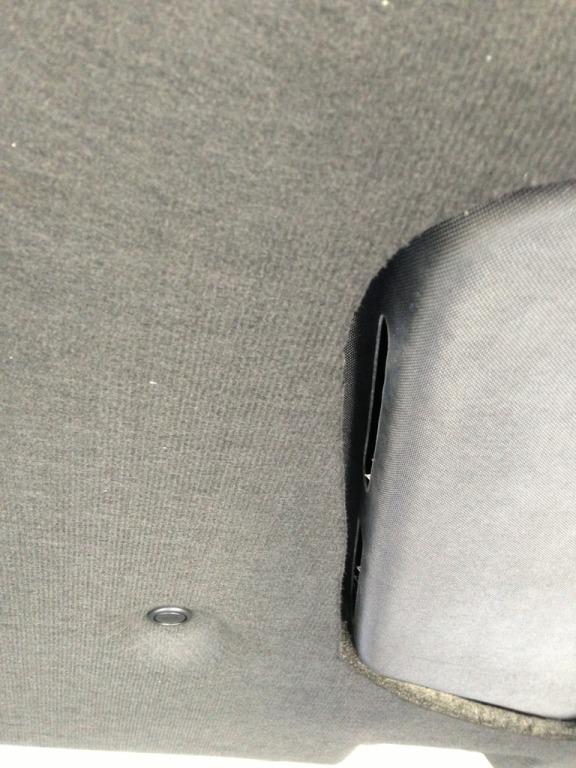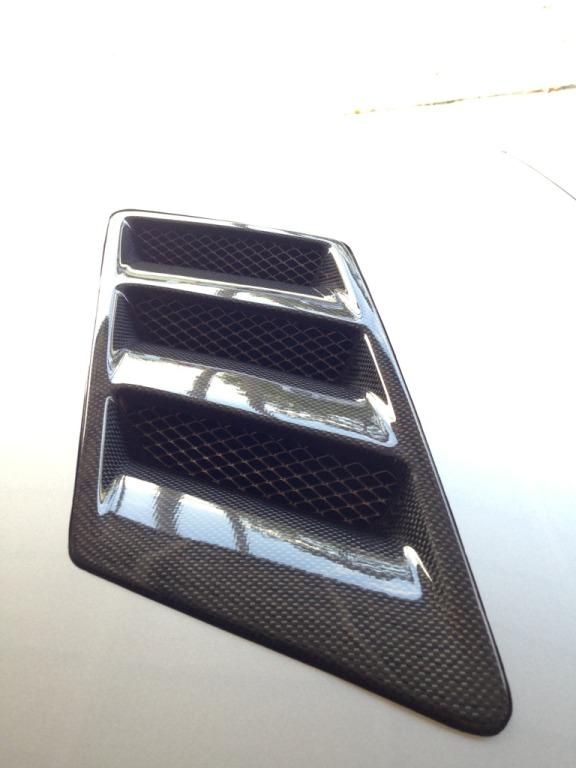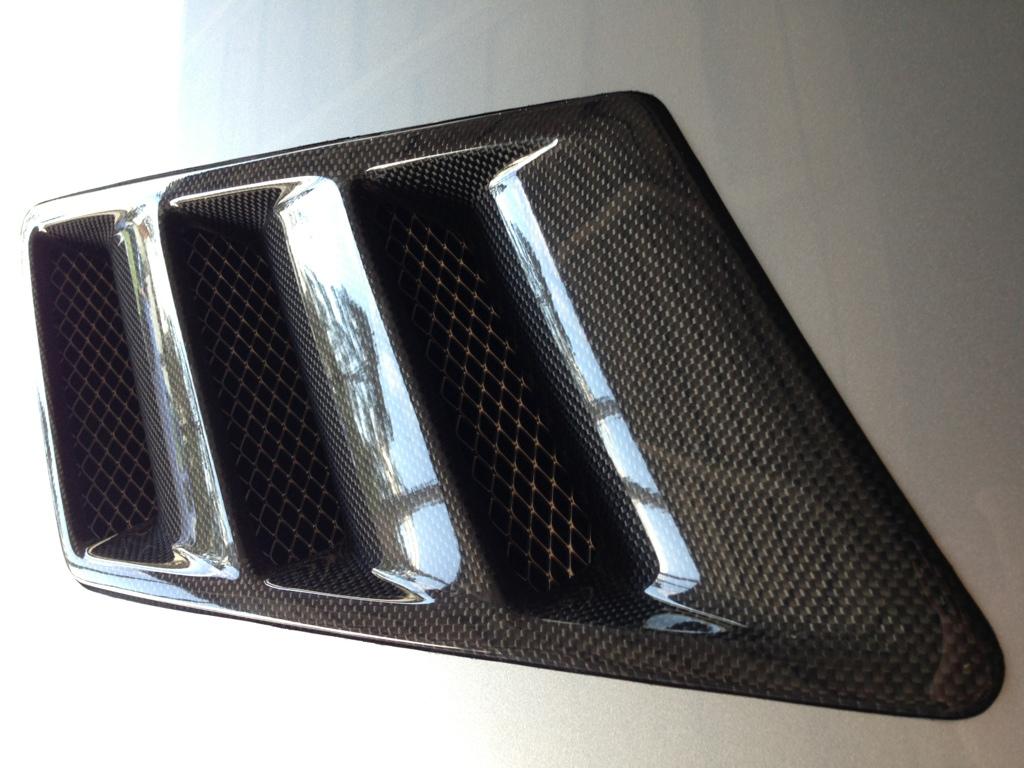 As u can see , u can take the rain gauges out if u want to diffuse air more during track or canyon or long trip , simply just unbolt 2 nut each side . Oh and it drizzled a bit earlier today on the way to work I checked under the hood , I seem a dew water lines marks on each side of the black cover plastic . I'll take of the rain gauges on Wednesday to take a few pictures

4-28-2013
Little up date
Should be here any day now


Front driver and passenger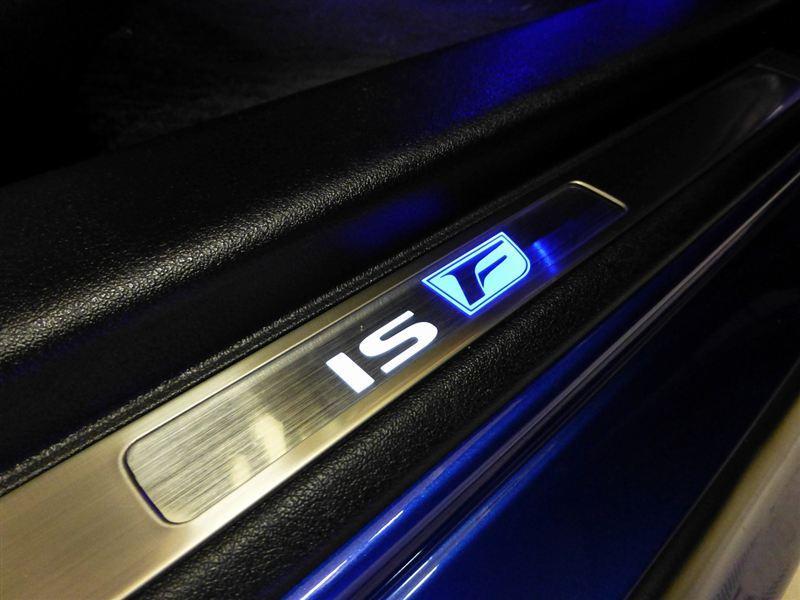 Rear right and left sills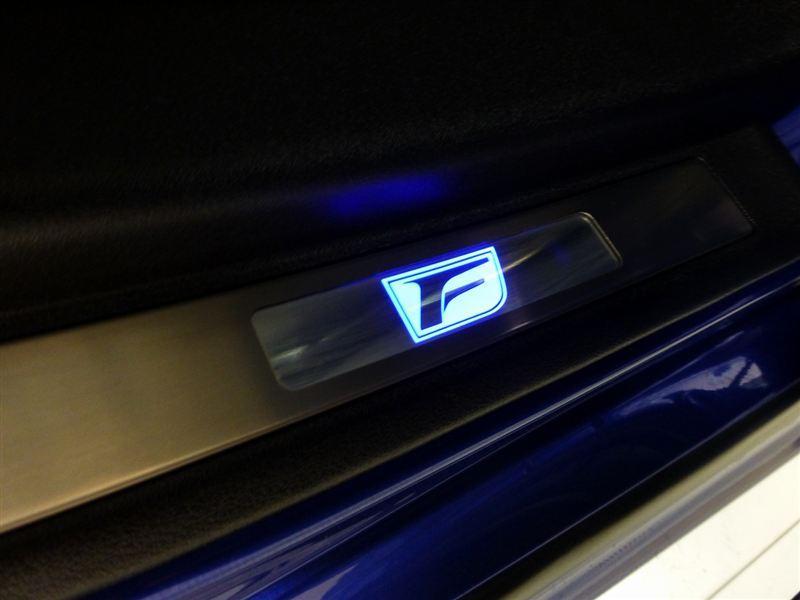 5-11-2013
Taking earlier today by Jacob

at Cars & Coffee meet.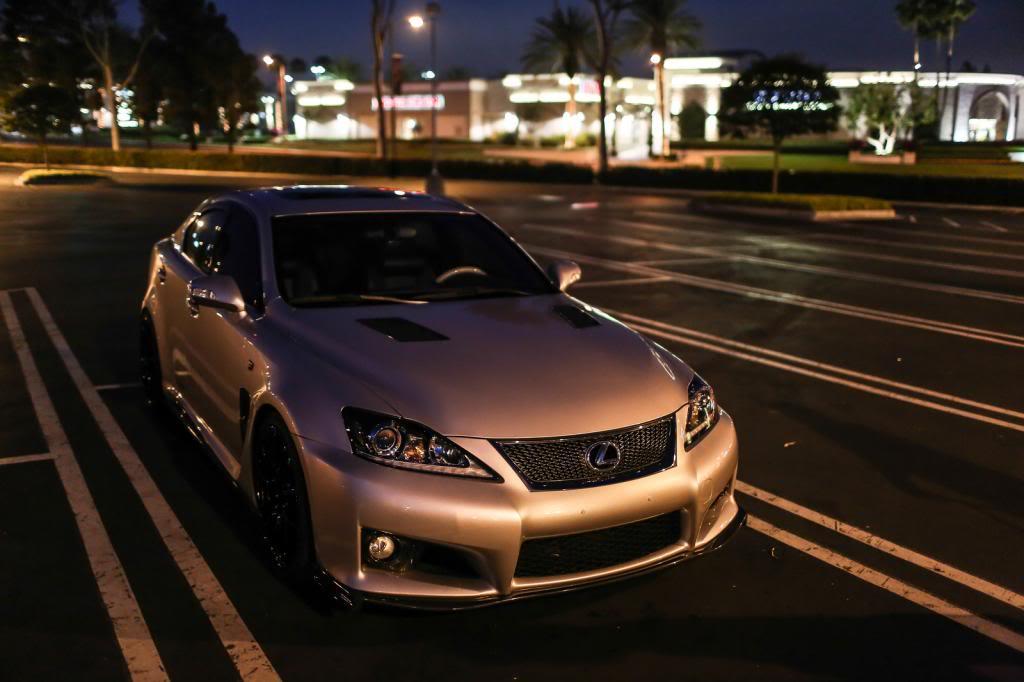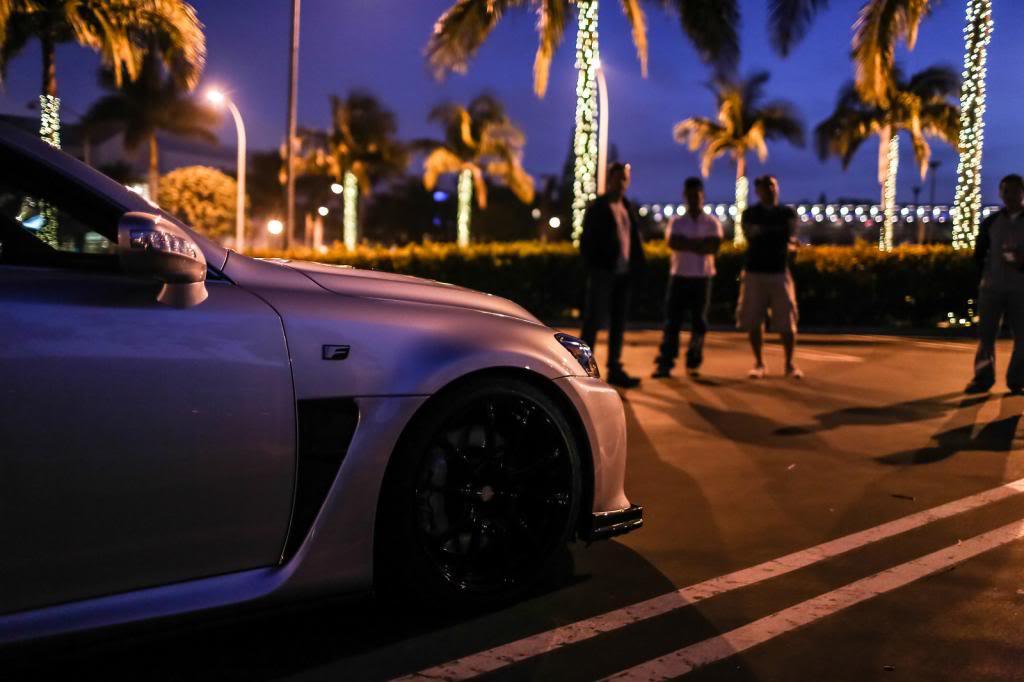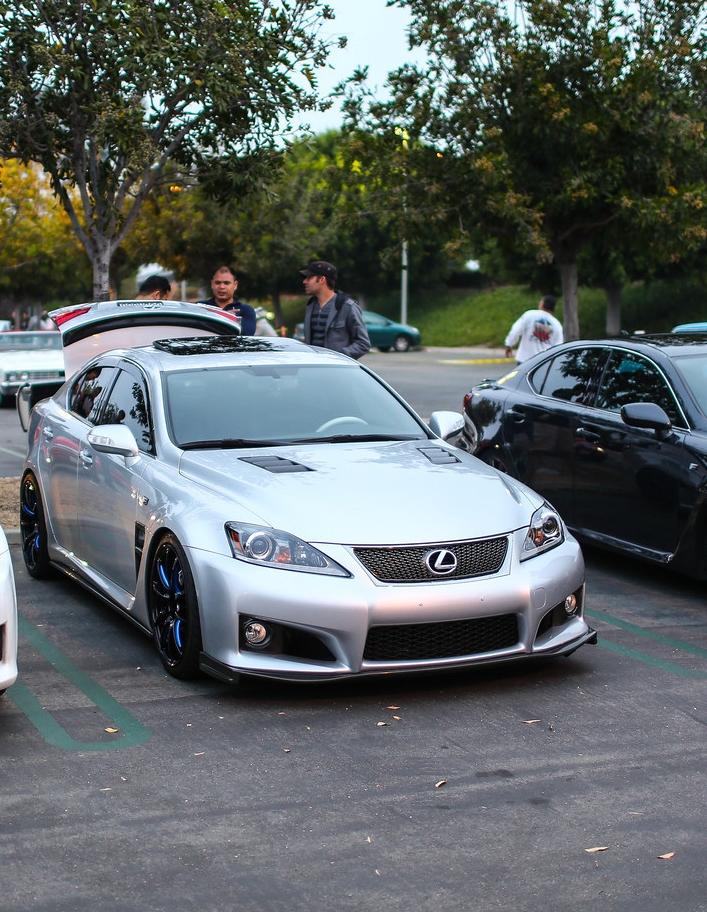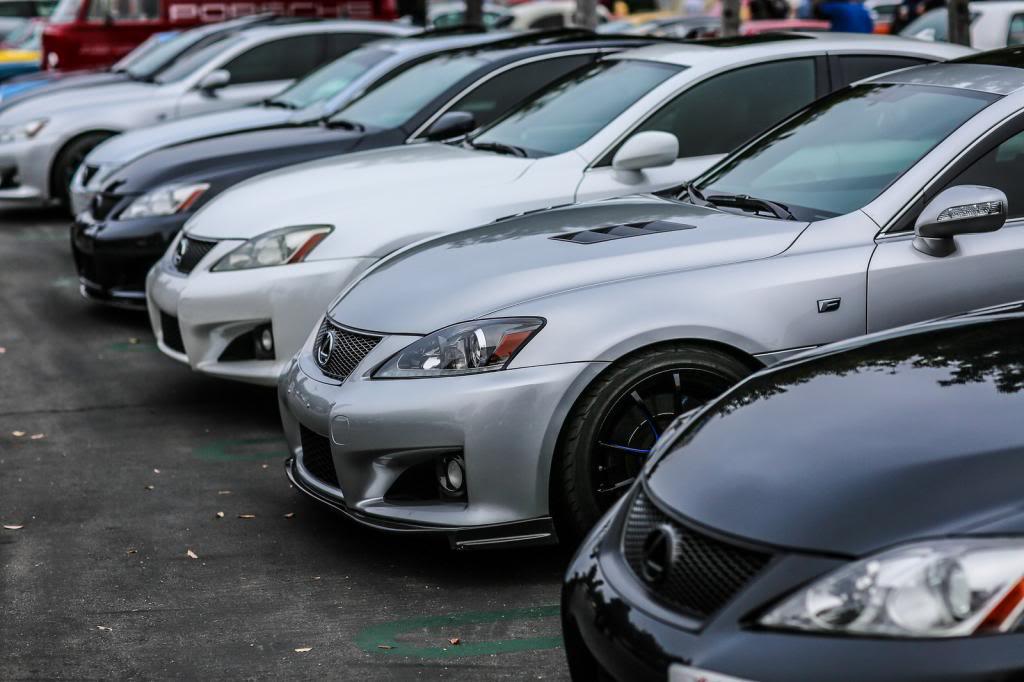 5-20-2013
Its slightly different but u cant tell because our car is not real carbon fiber weaved , so the pattern is different but its does look pretty awesome interior

i'll take picture of that later but here are some pictures u can relate to it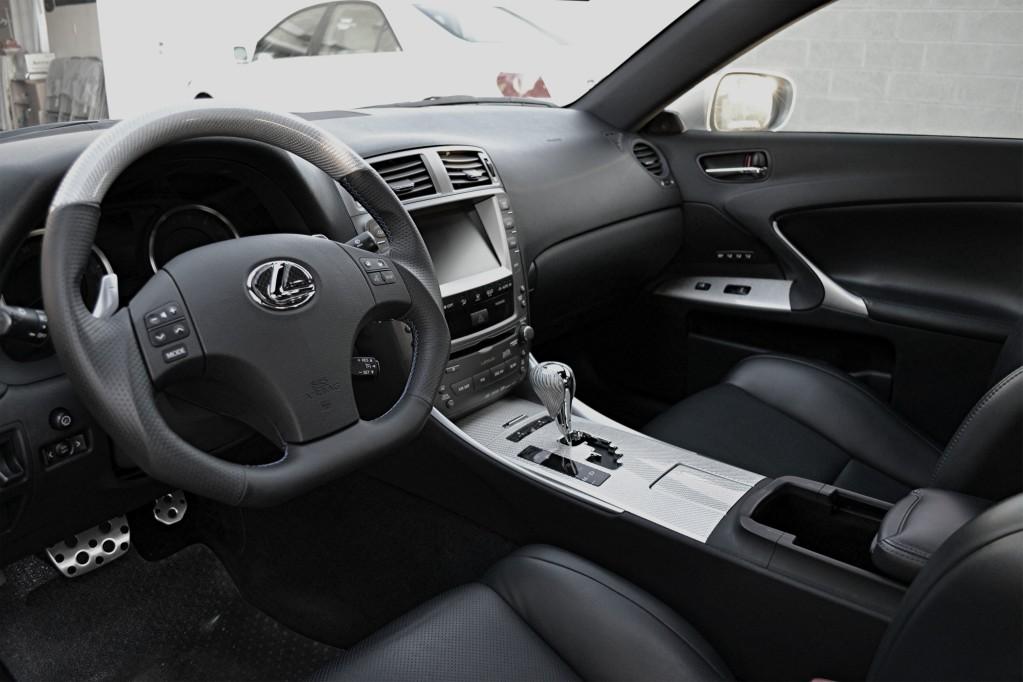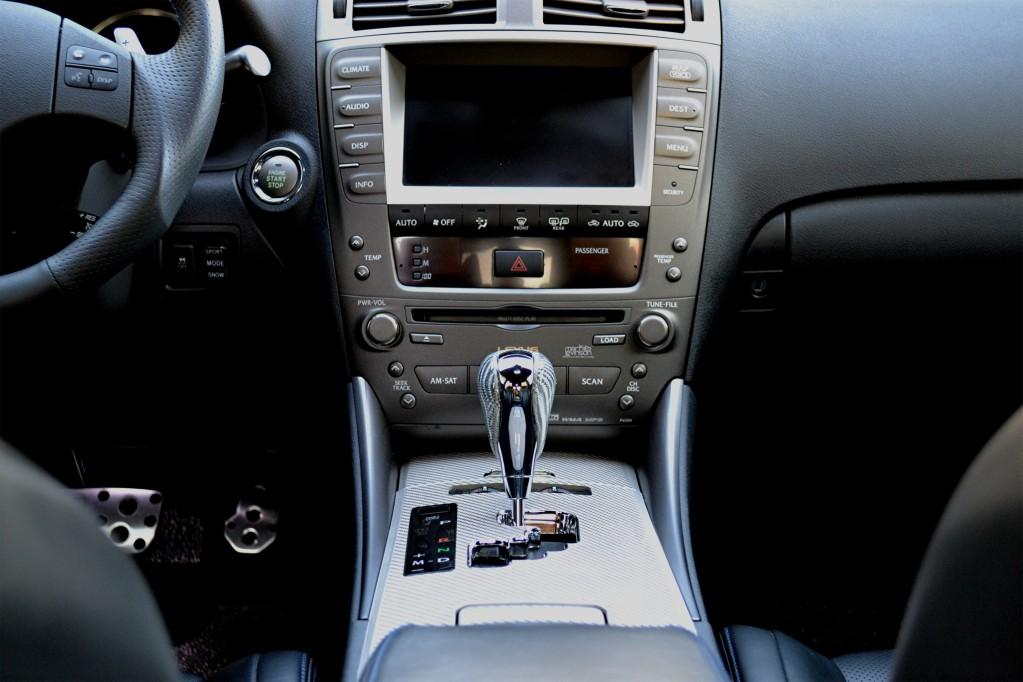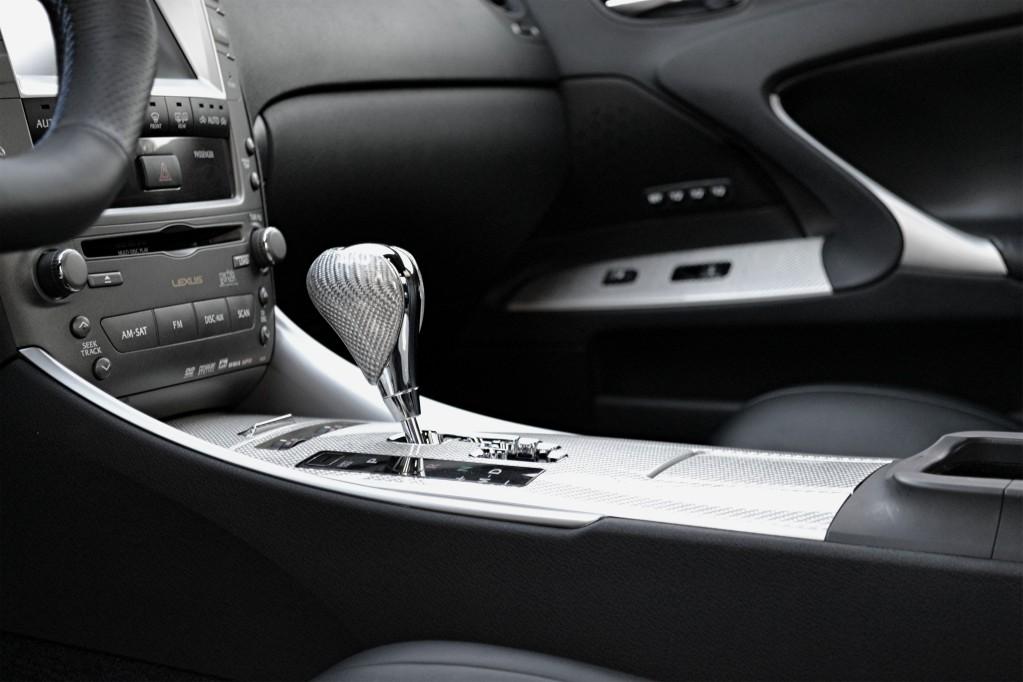 5-28-2013
Look what i got today , after patiently waiting for 2 months

finally it here lolz . Will install it later


Thanks to Ming at Fizz Auotsports for all the price and shipping, Highly recommended to any members here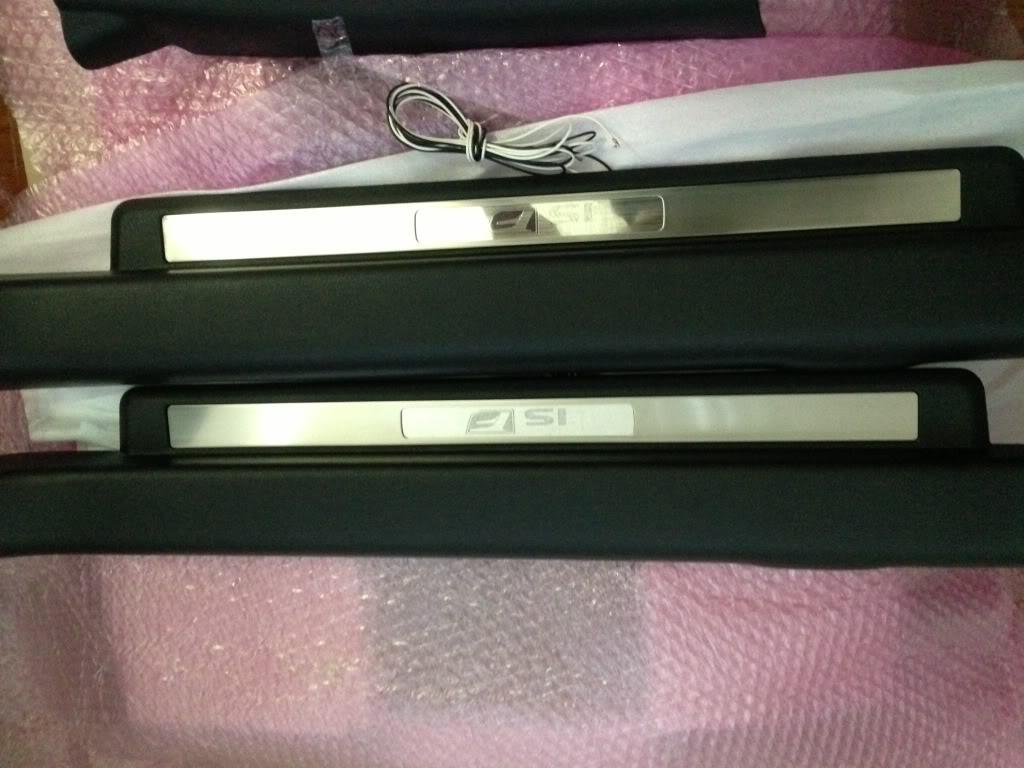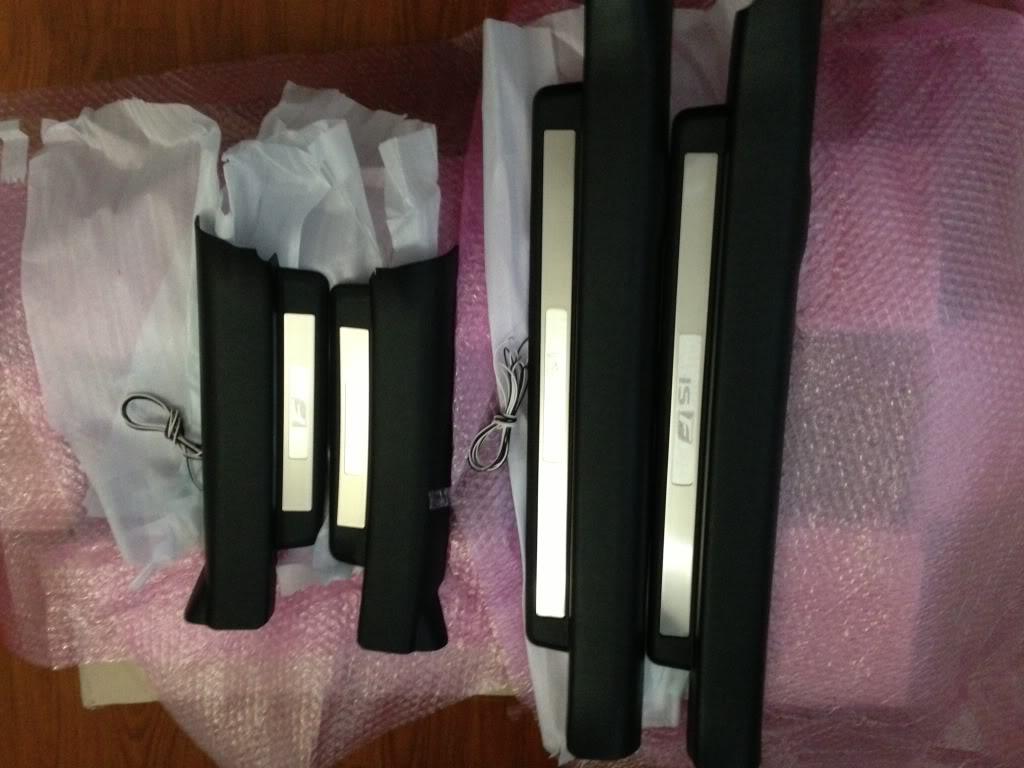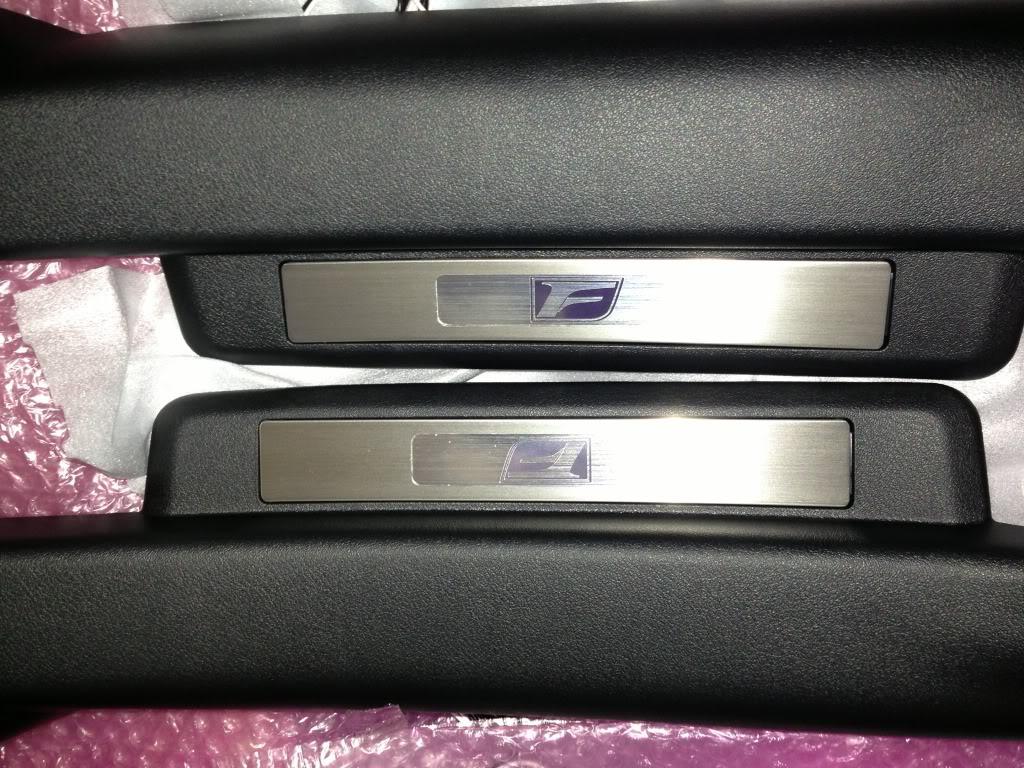 5-29-2013
Here are some pictures after installed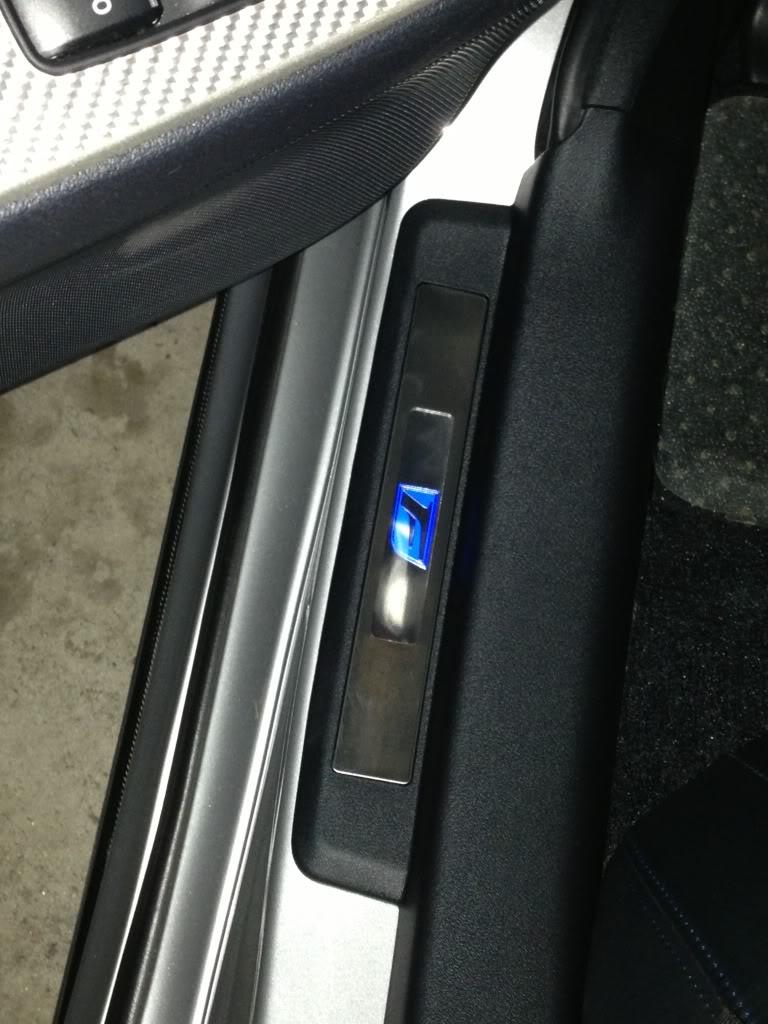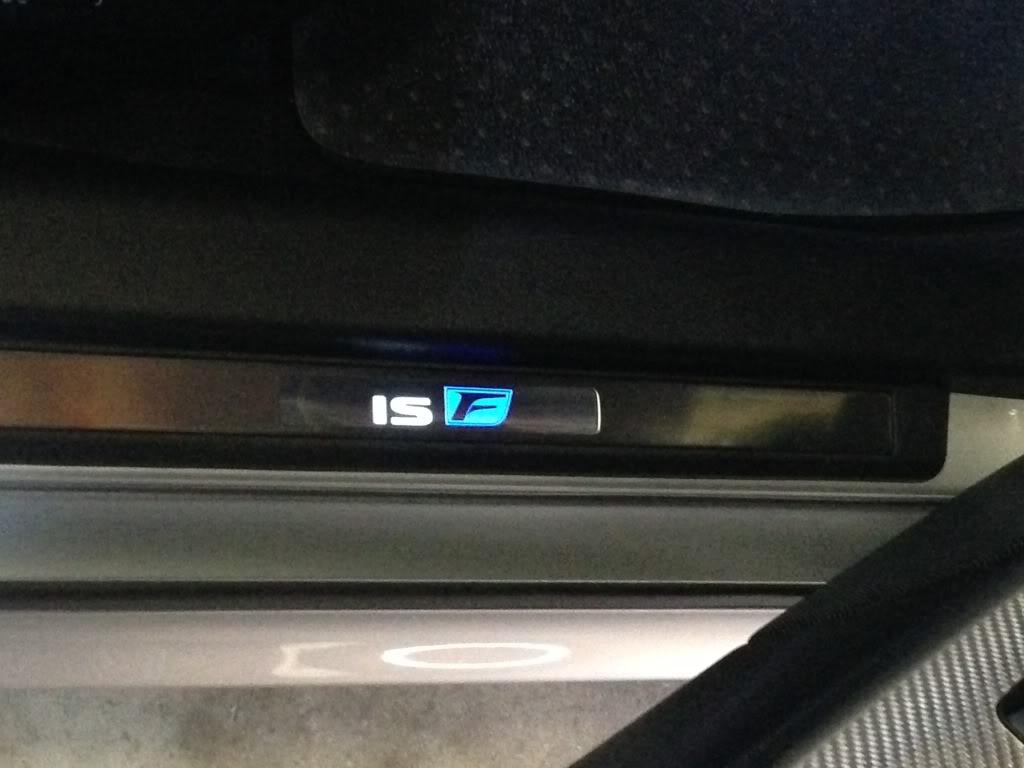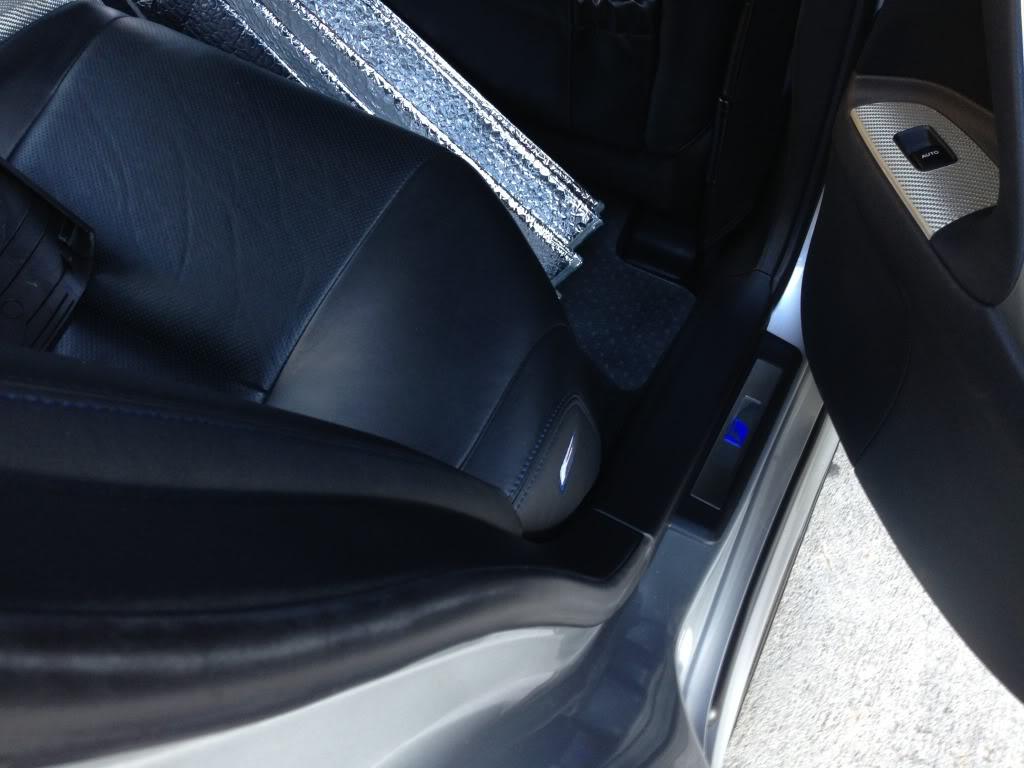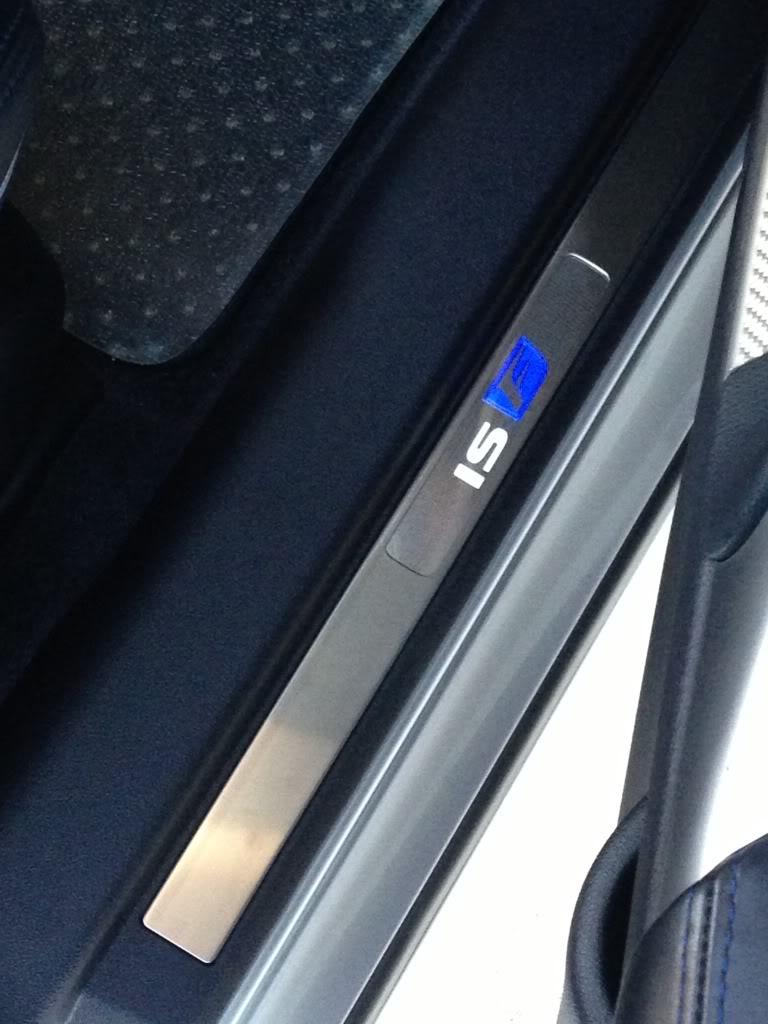 6-11-2013
Some pictures taken by a member Matt at last Friday nite meet at Longo lexus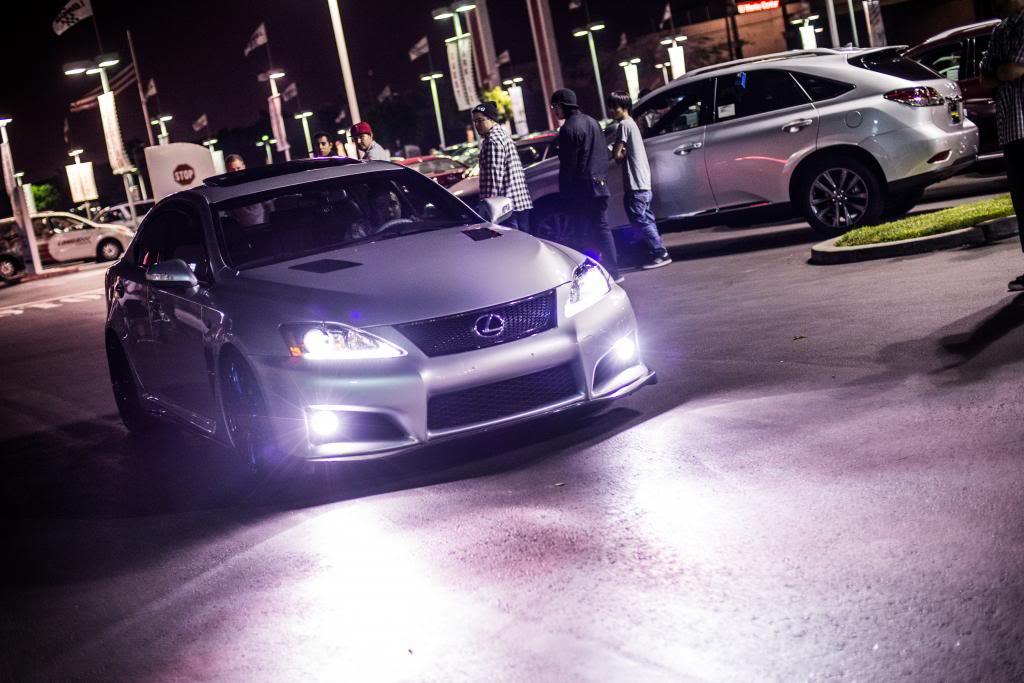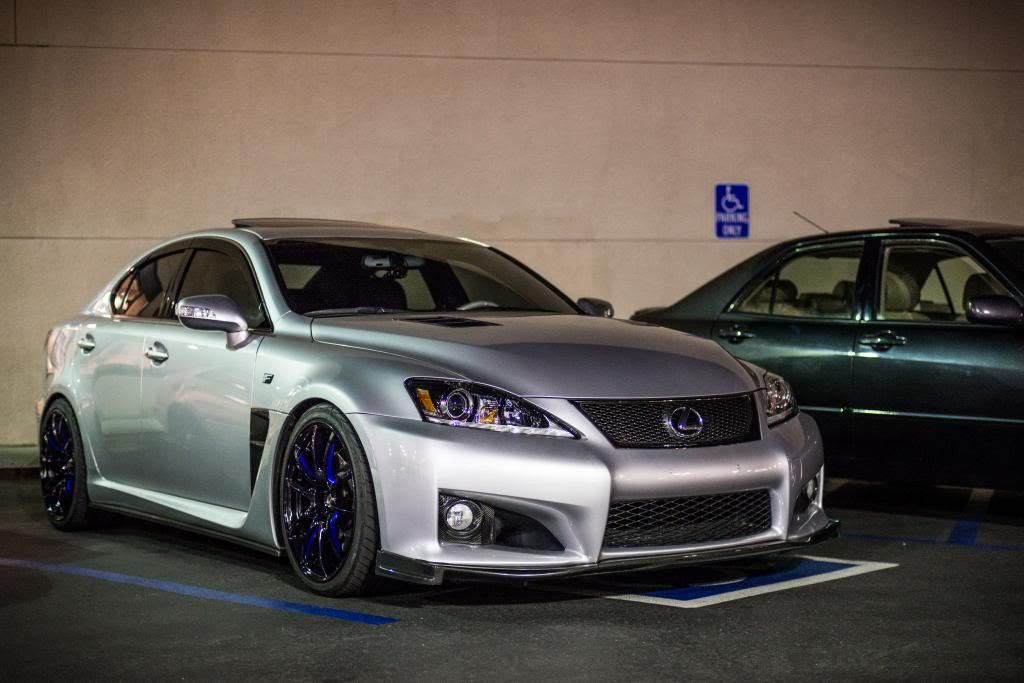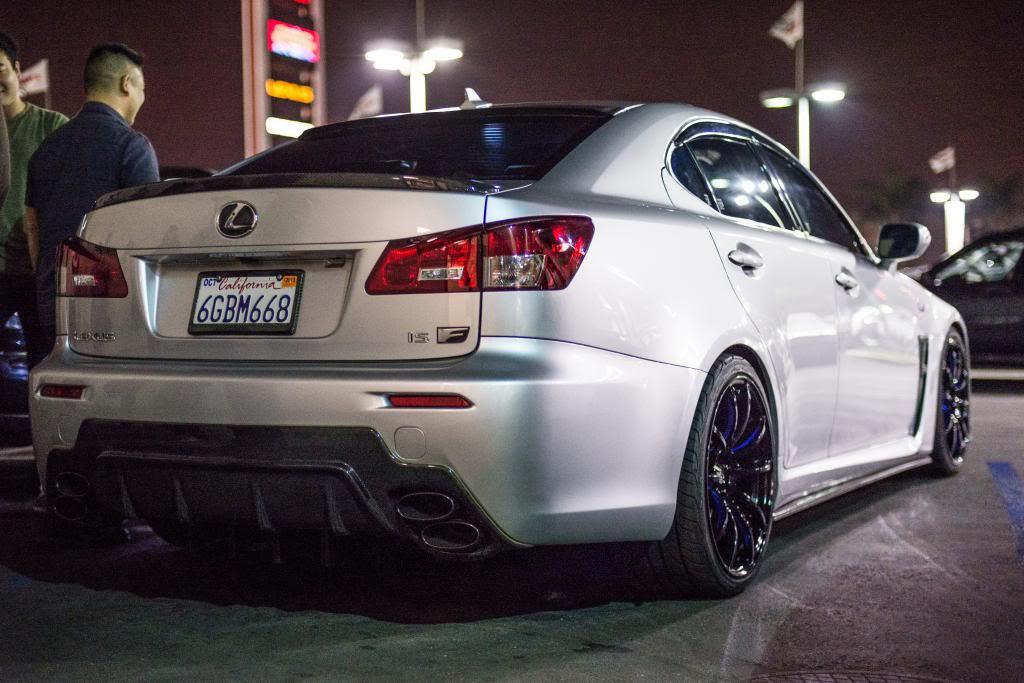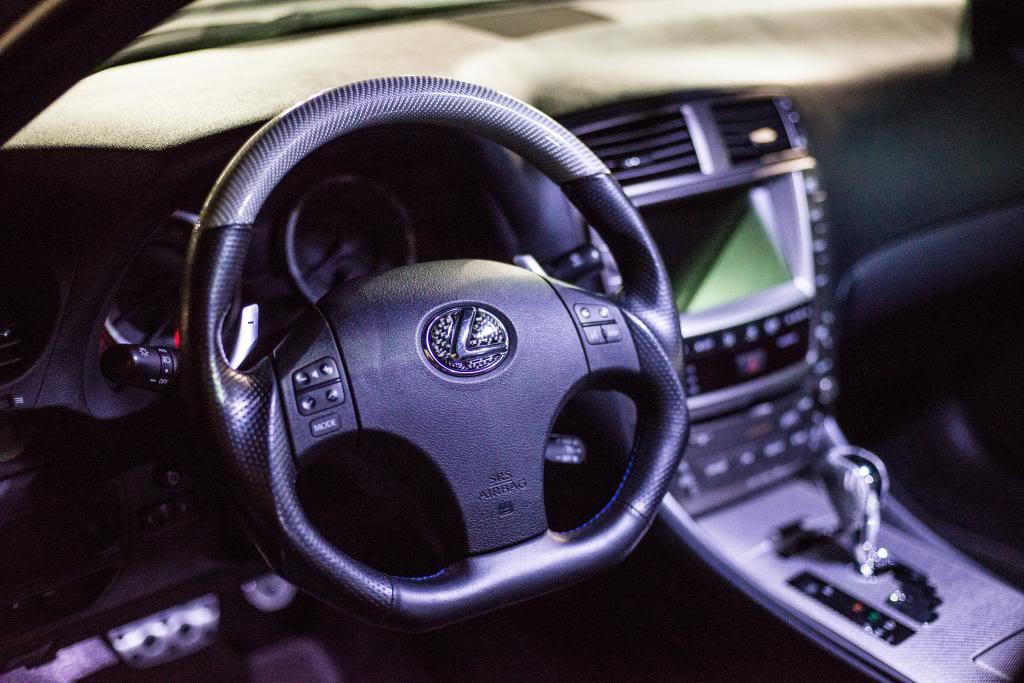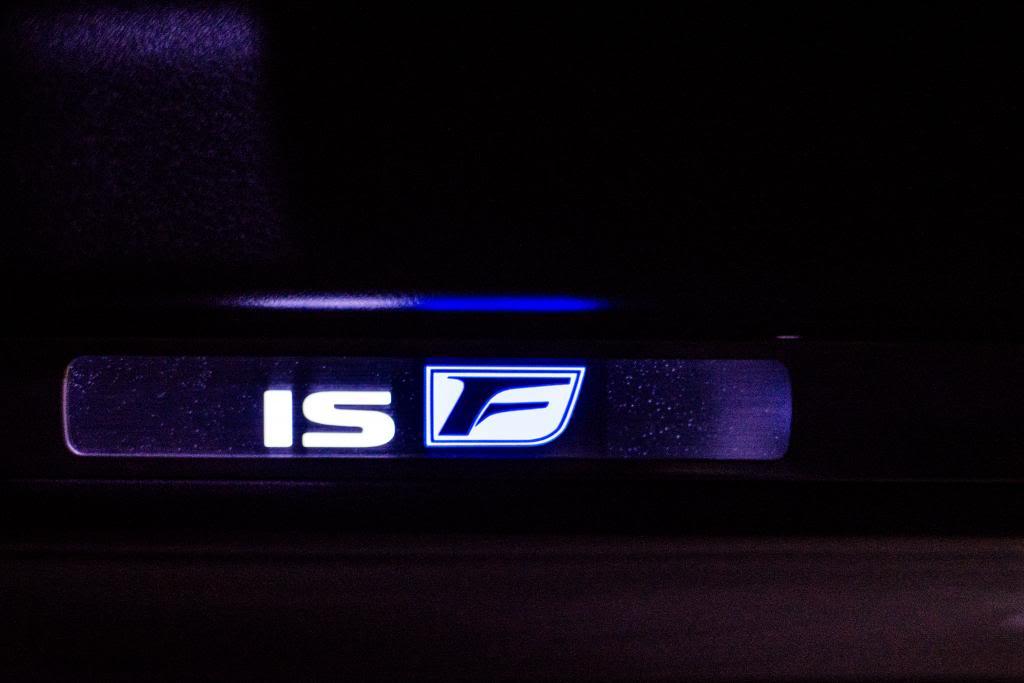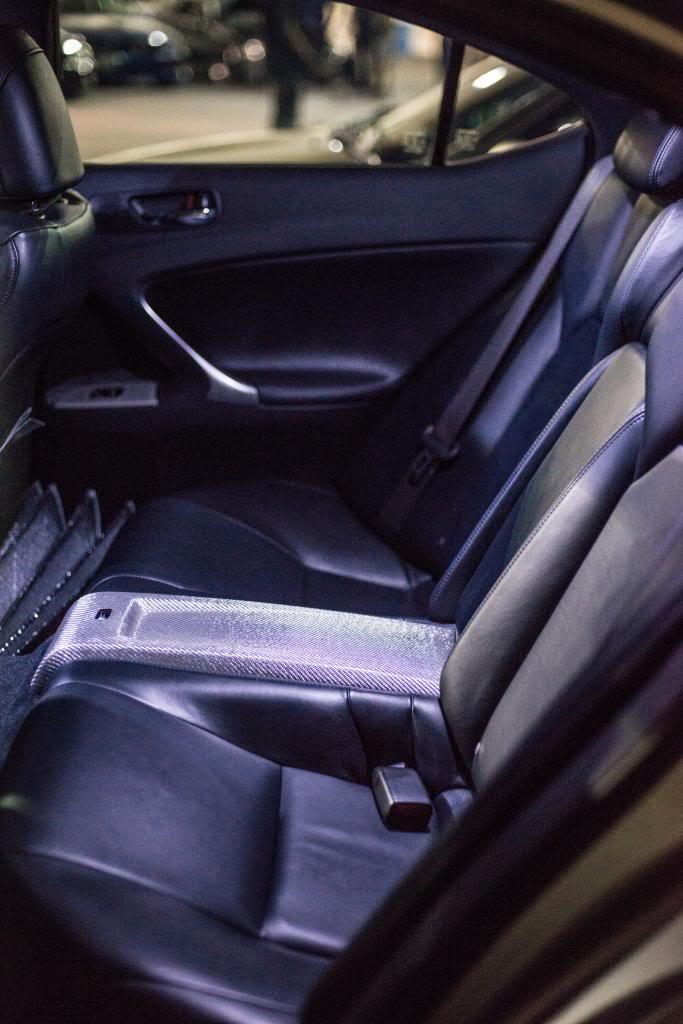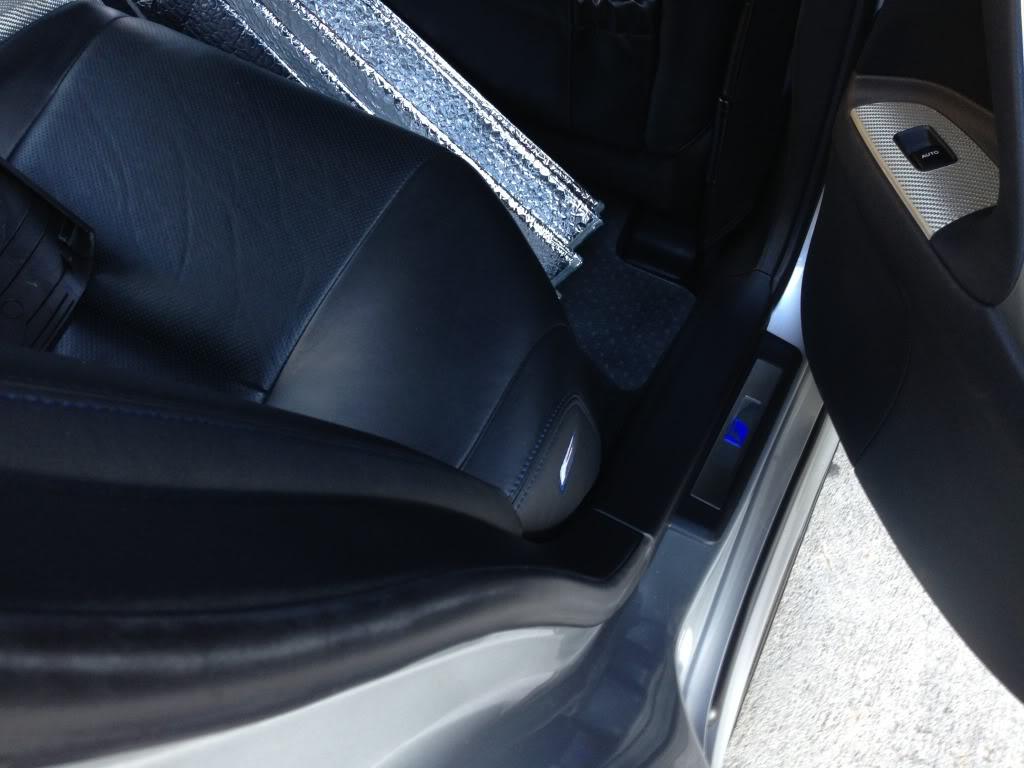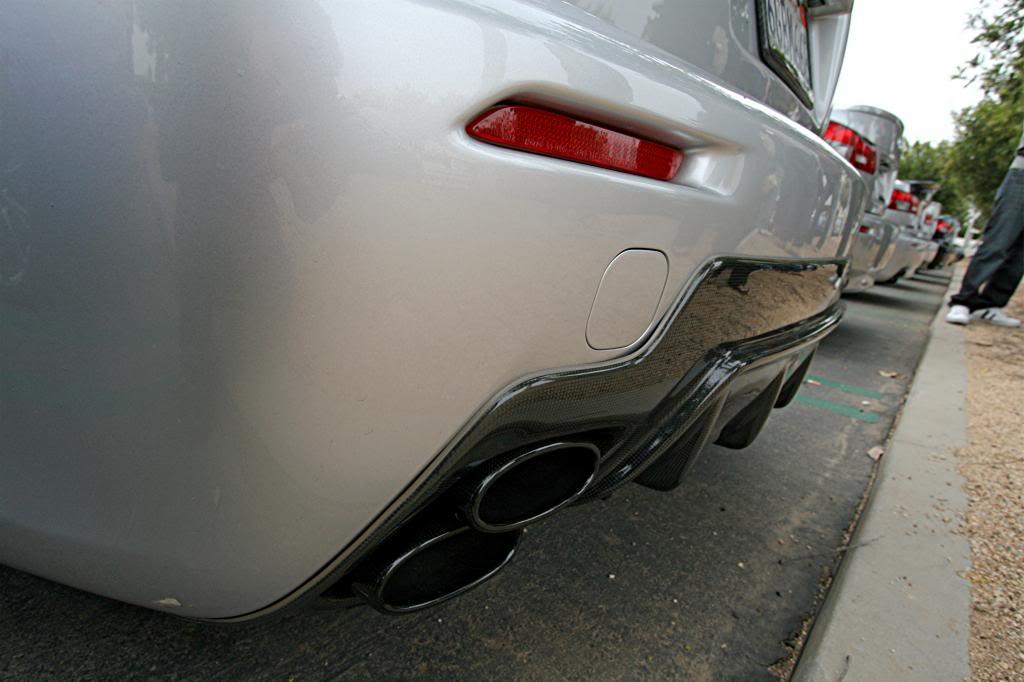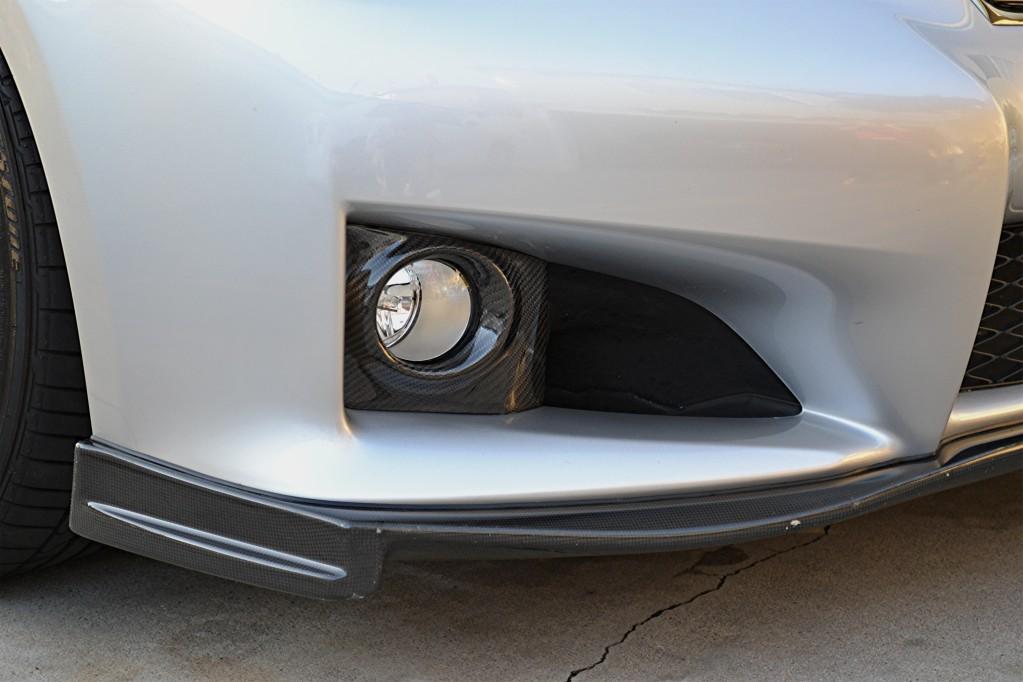 6-28-2013
Last Sunday Canyon driving, thanks to Jeff for the pictures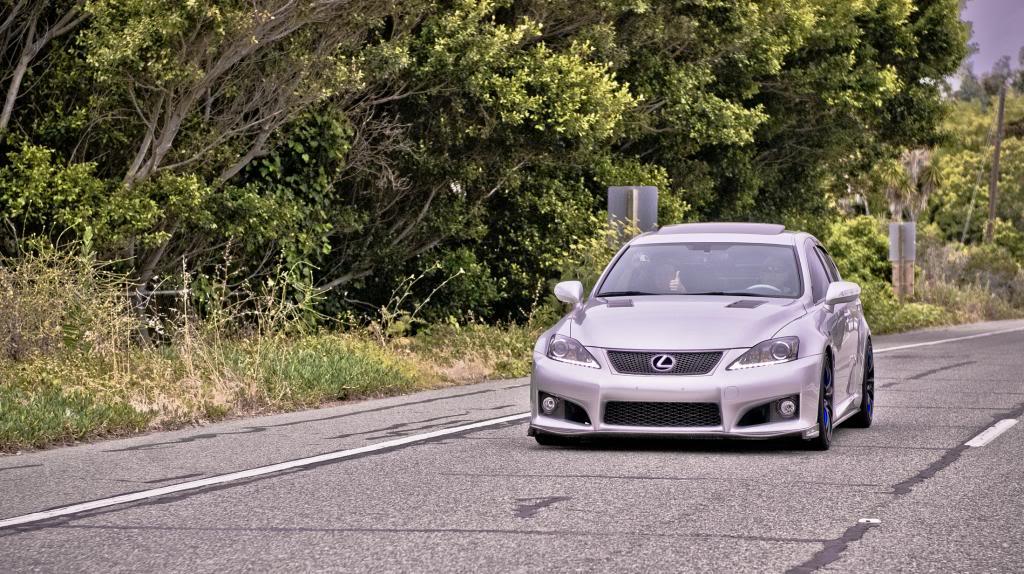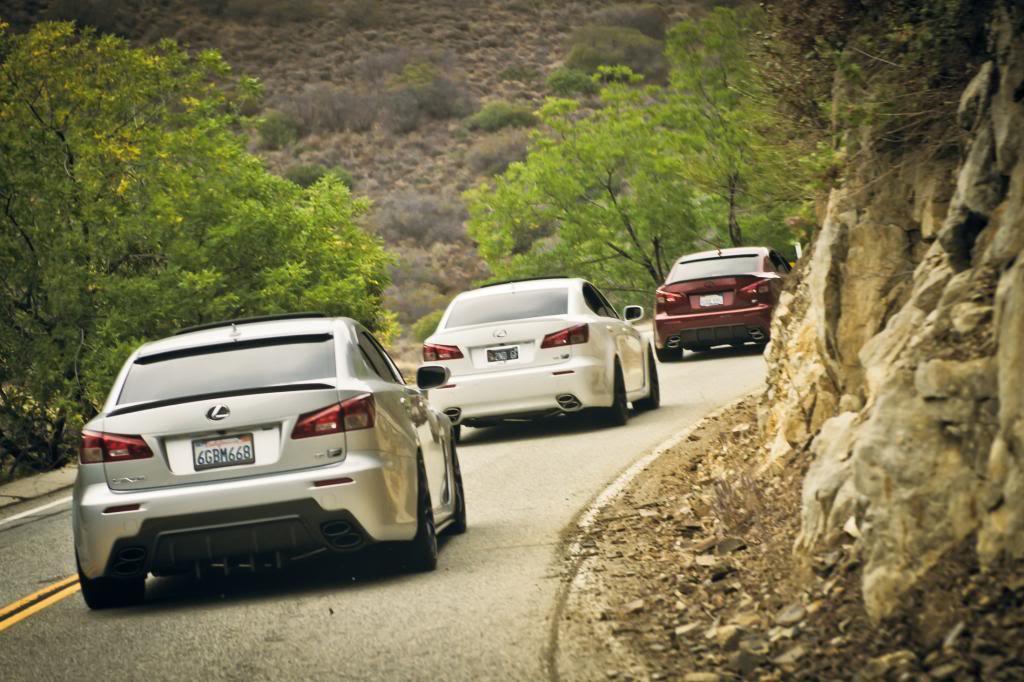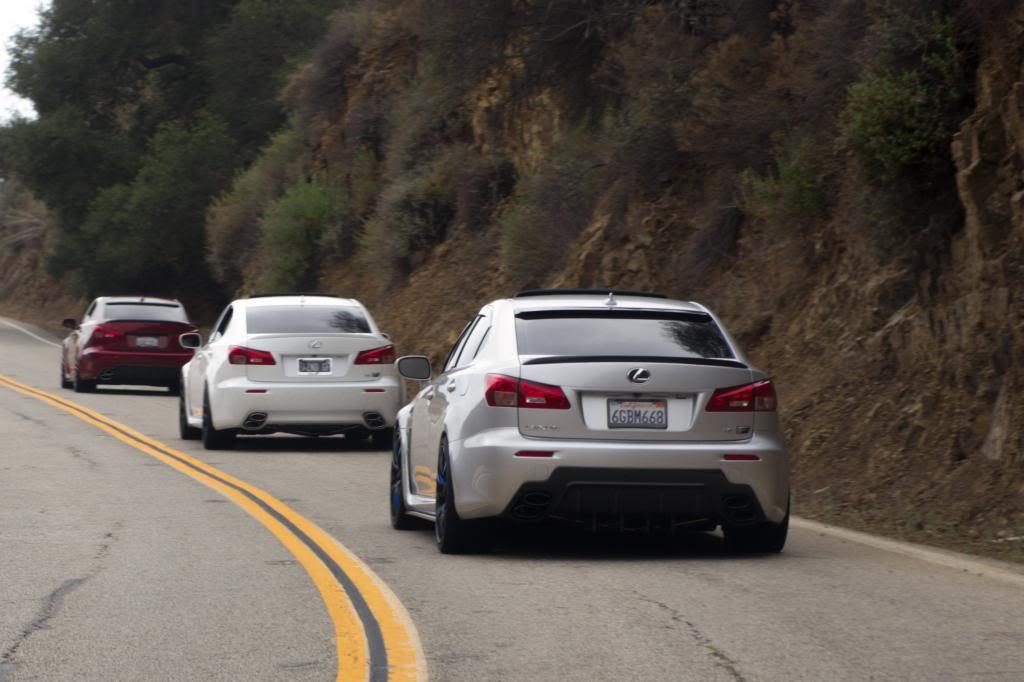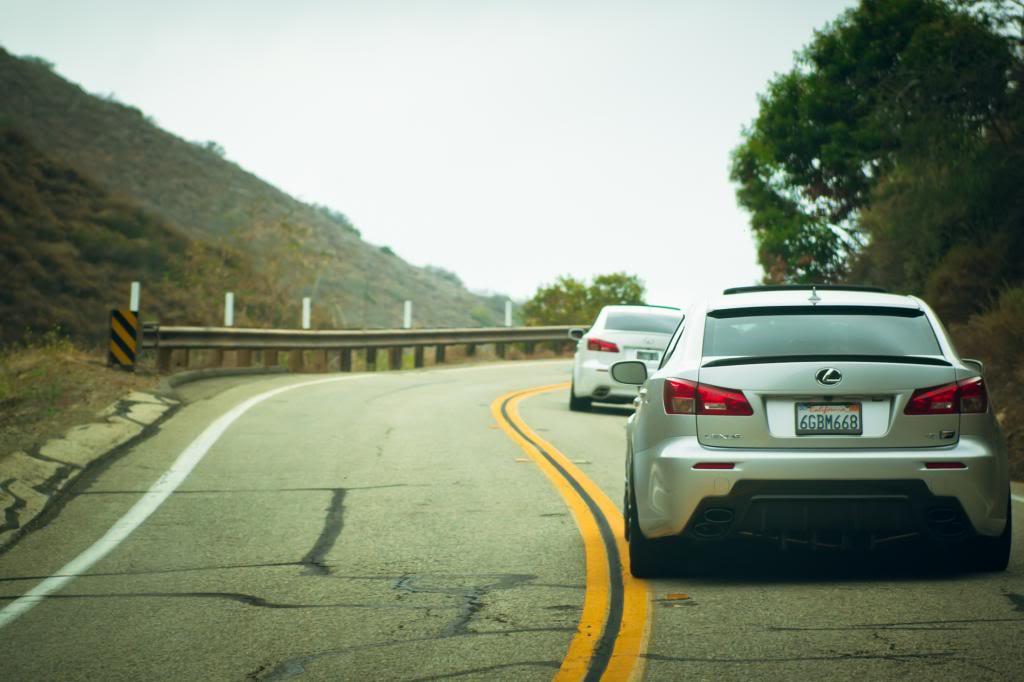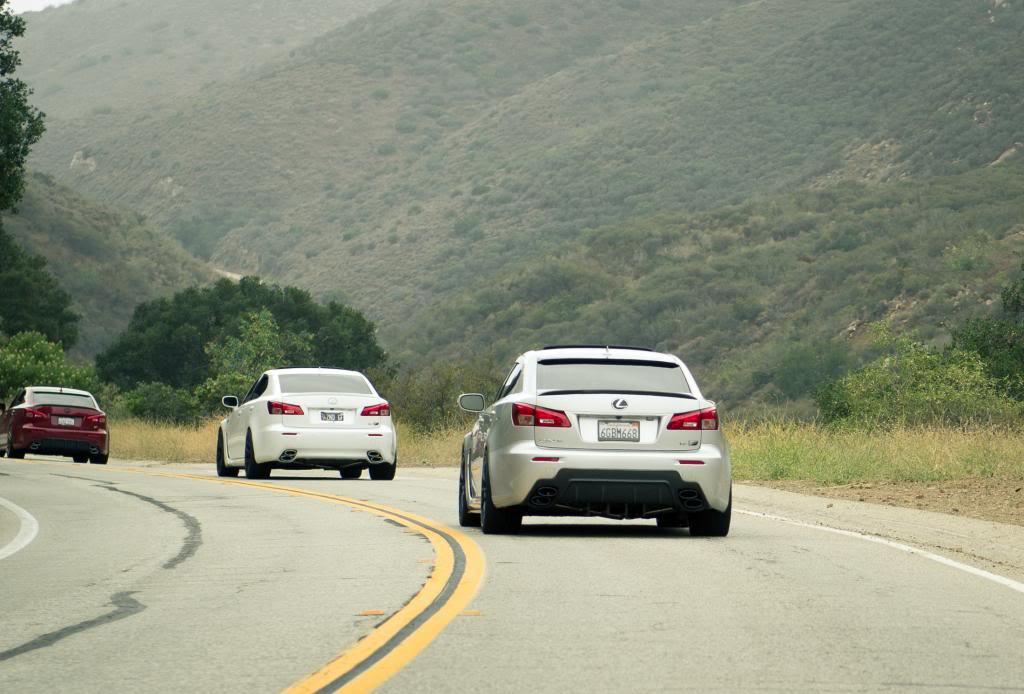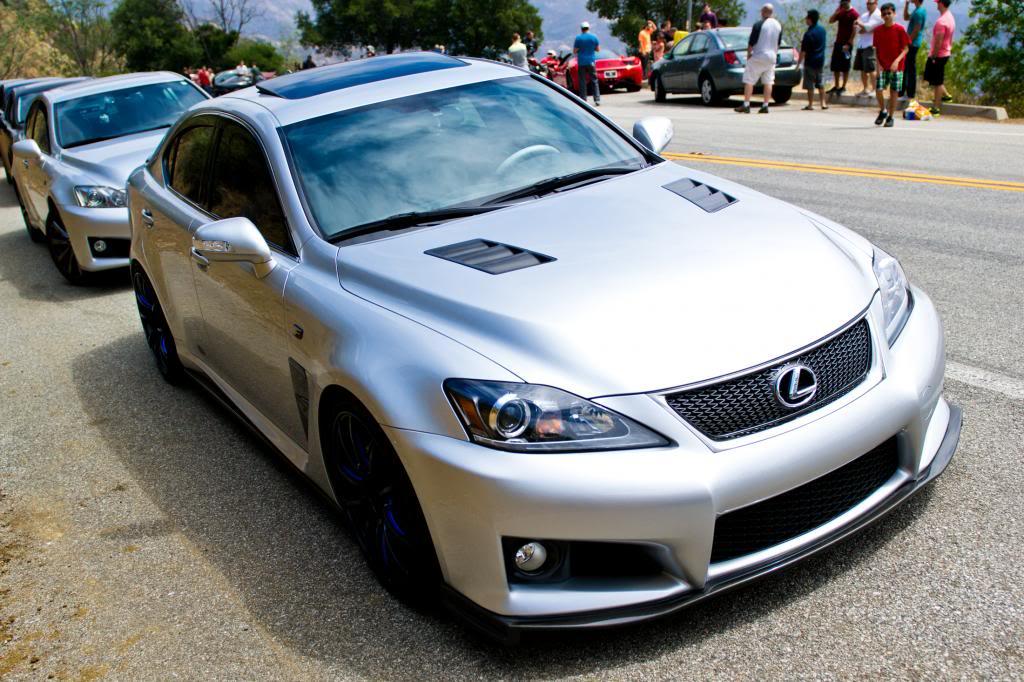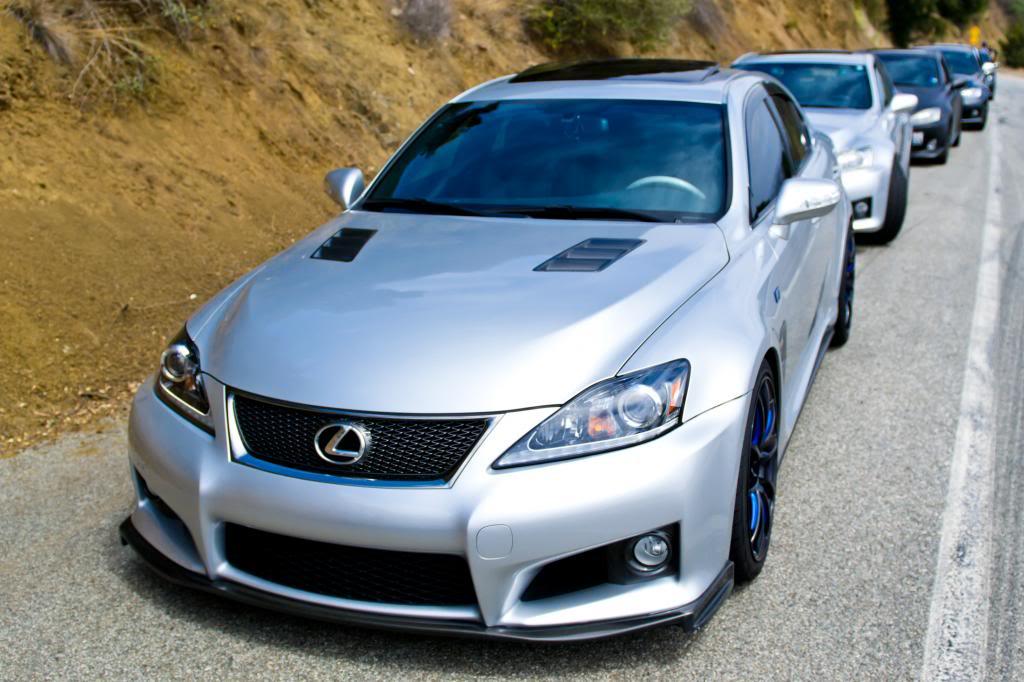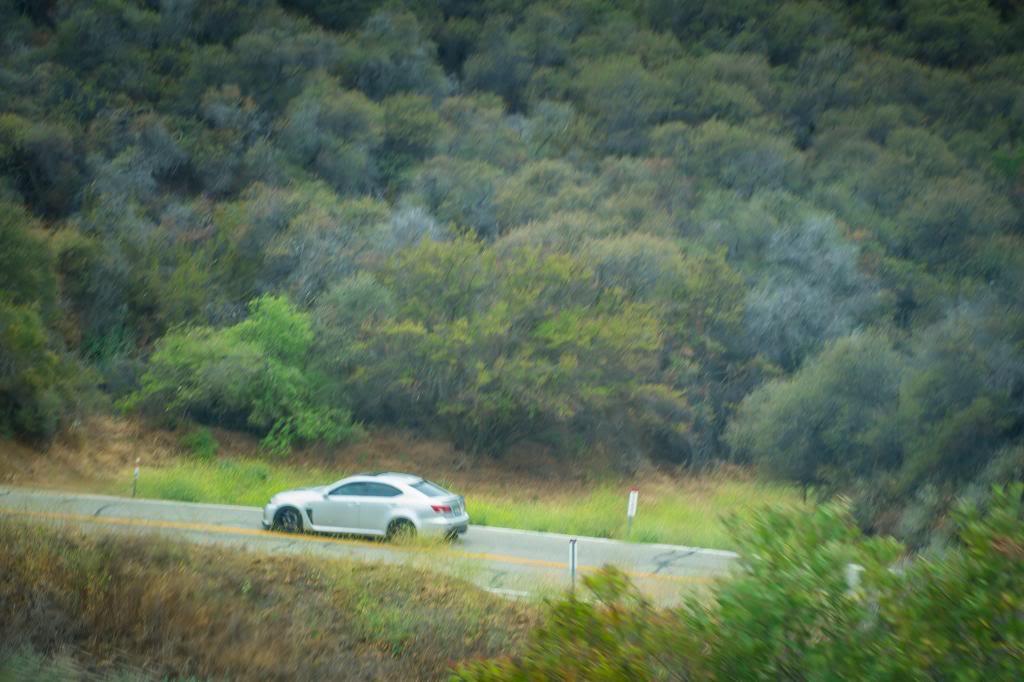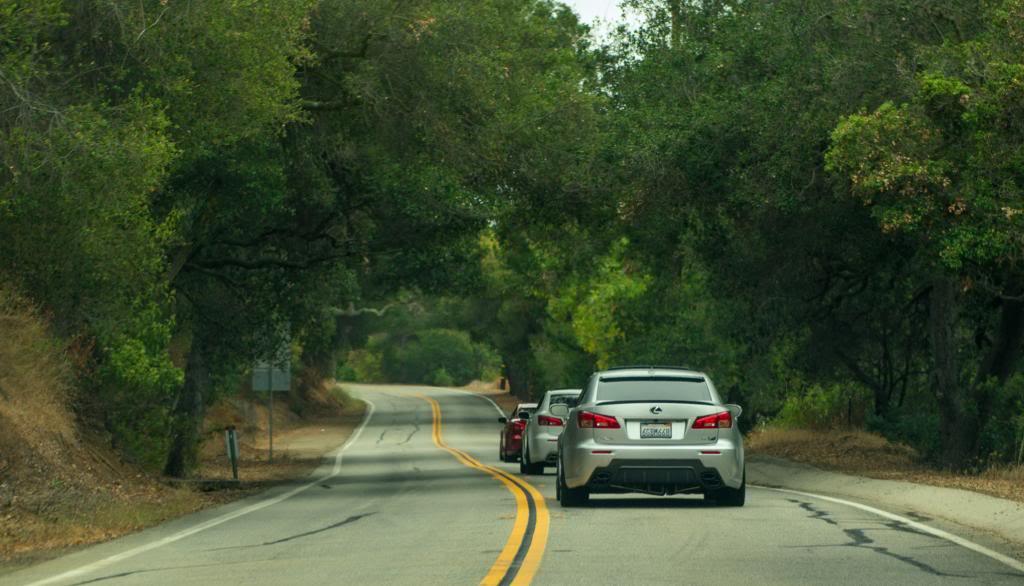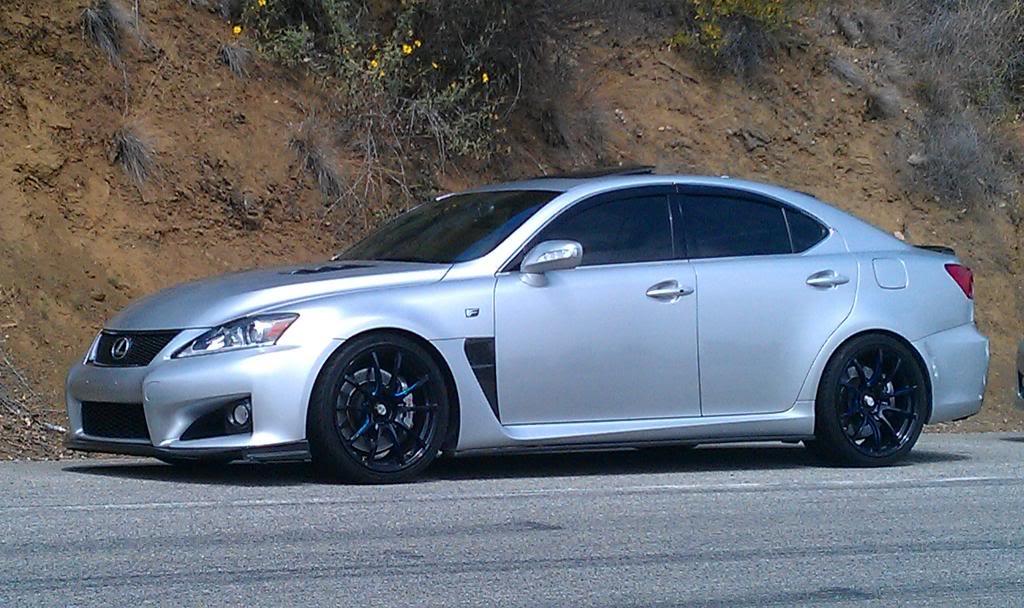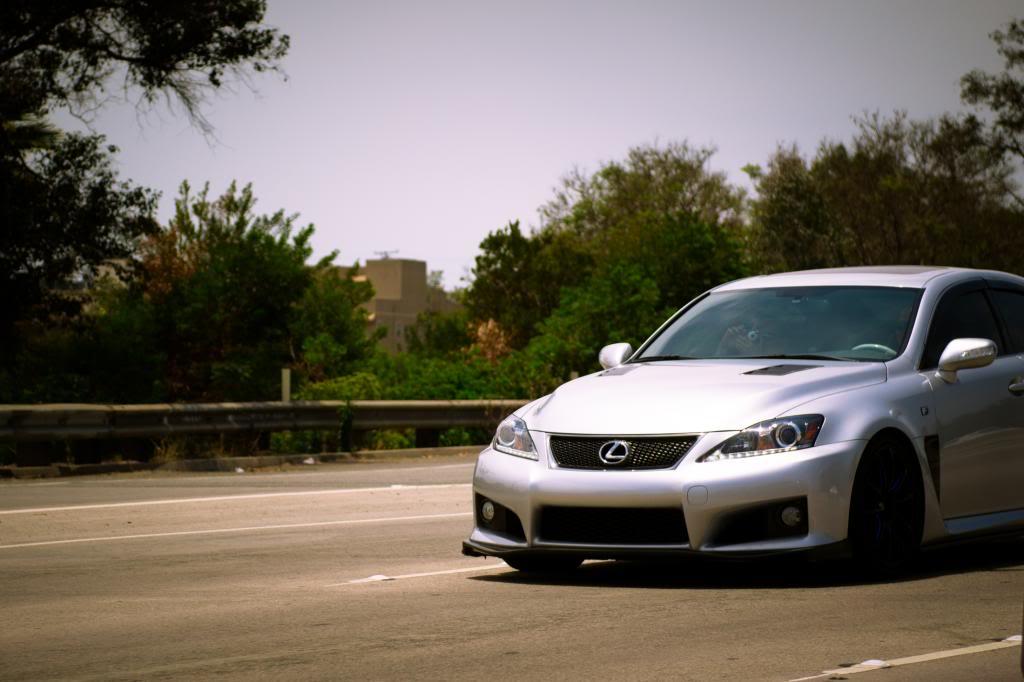 7-21-2013
Here is the very short clip of my car today at the Pursuit 4( Toyota Speedway) .

By the way i won the raffle for roof wrap lolz. Looks like im going to wrap my roof soon lolz

.
7-22-2013
Thanks

here is a clip of Tommy at music box started the car and drove to his booth lolz
7-28-2013
Think Design, they used to have trade in OEM parts

Here is the up date for my car as today ,
3M black gloss roof wrap by Impressive Wrap.
Thank you Peter for a wonderful job of wrapping my roof

they are located in El Monte , Ca (626- 376-8840) here are some pictures before and after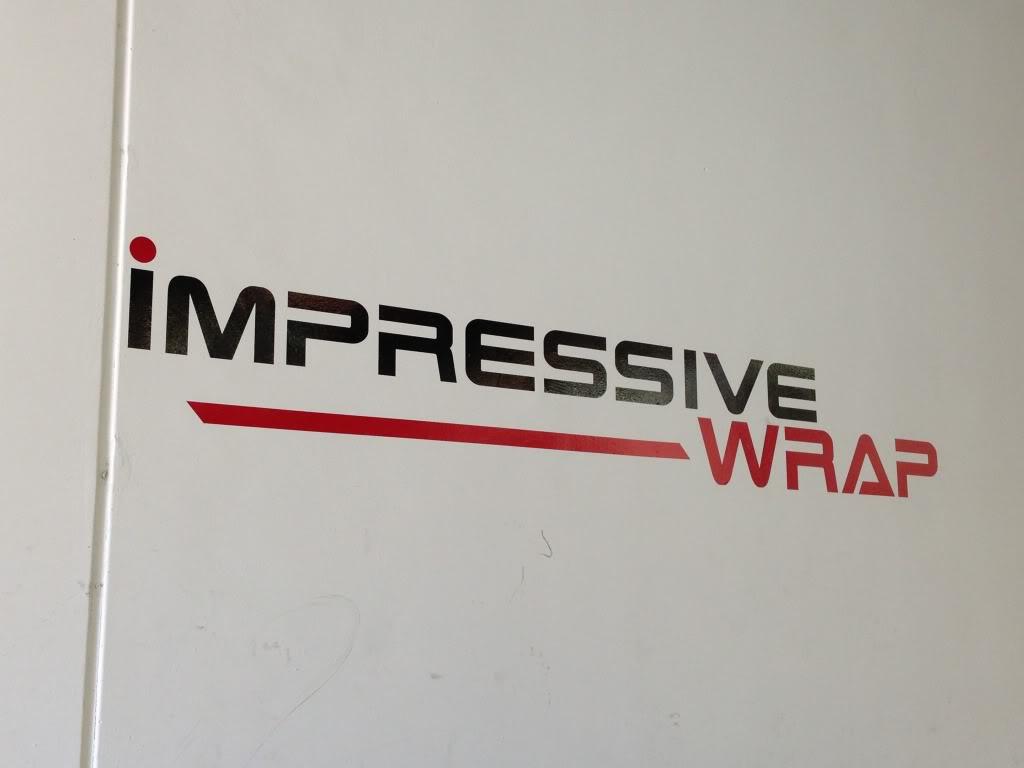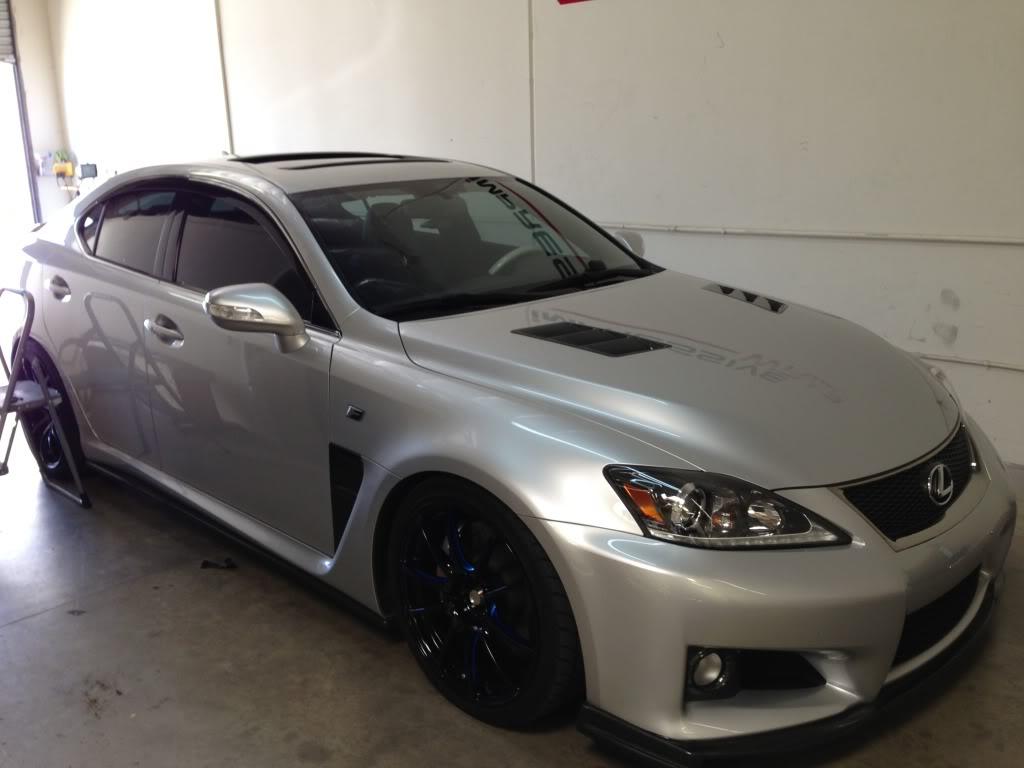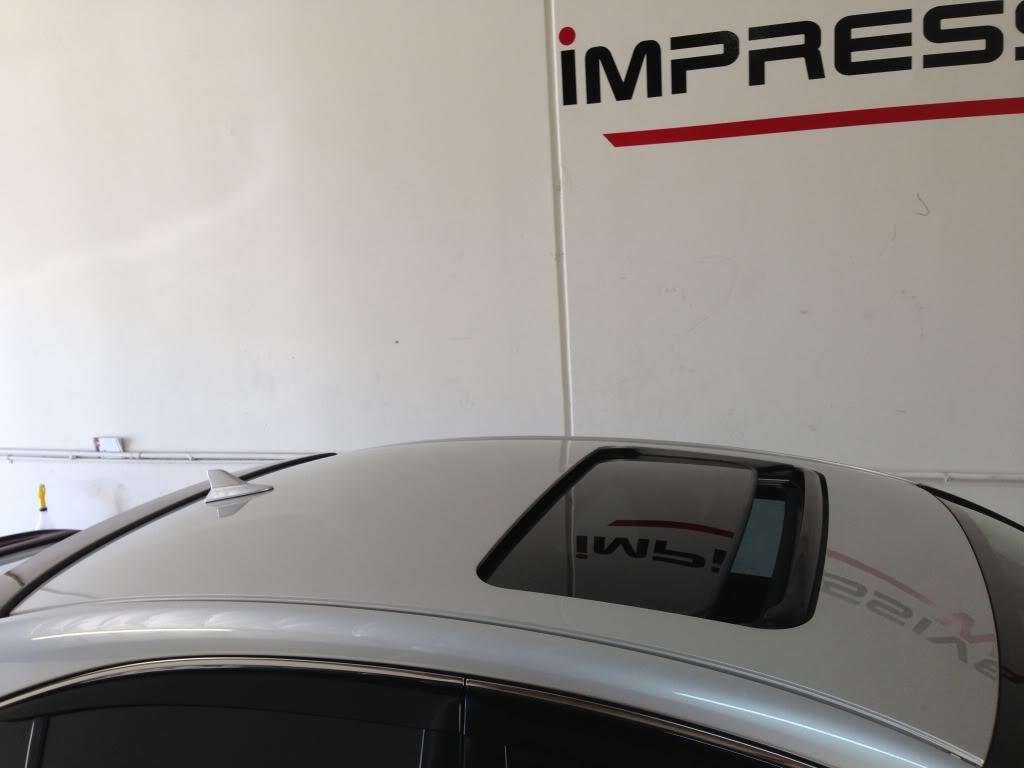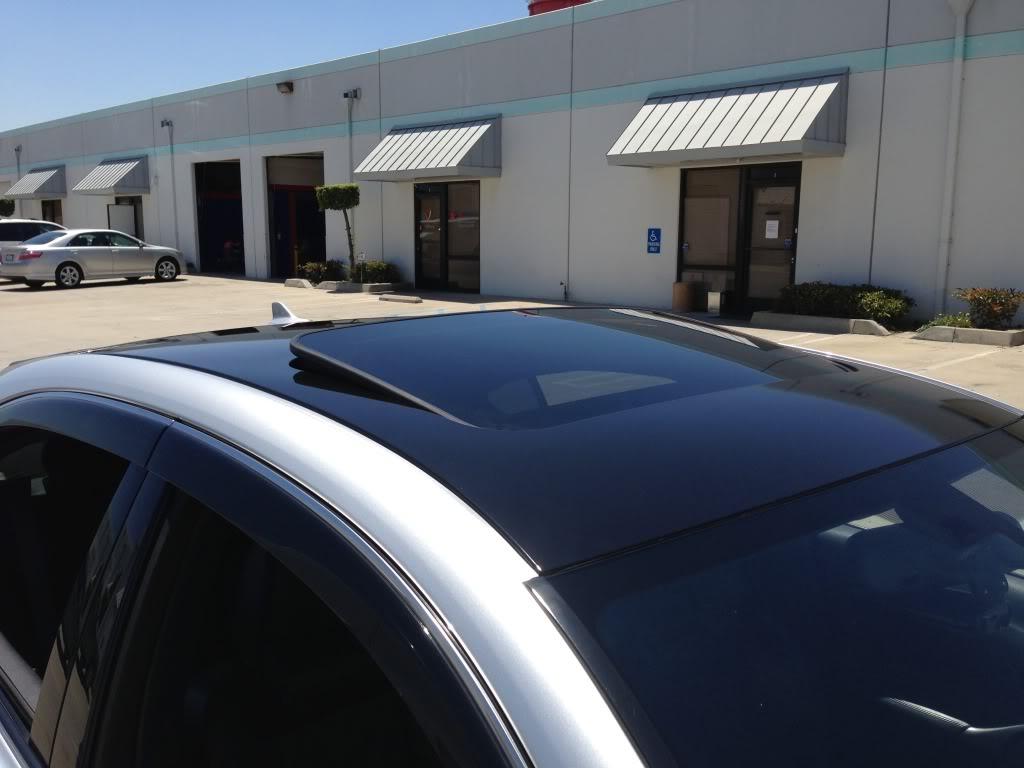 Over all , the car looks a bit more aggressive by doing this black roof wrapped lolz , on the way back home , there were some car guys on the freeway giving me thump ups by rolling down theirs windows

7-29-2013
Up date a few of whole car pictures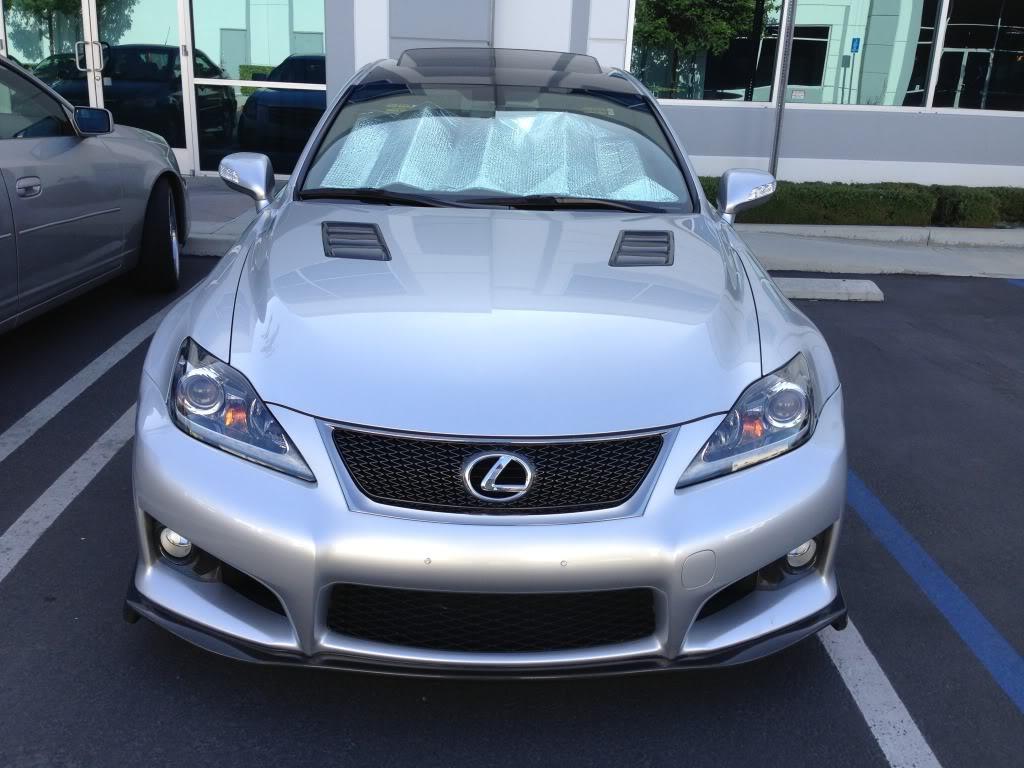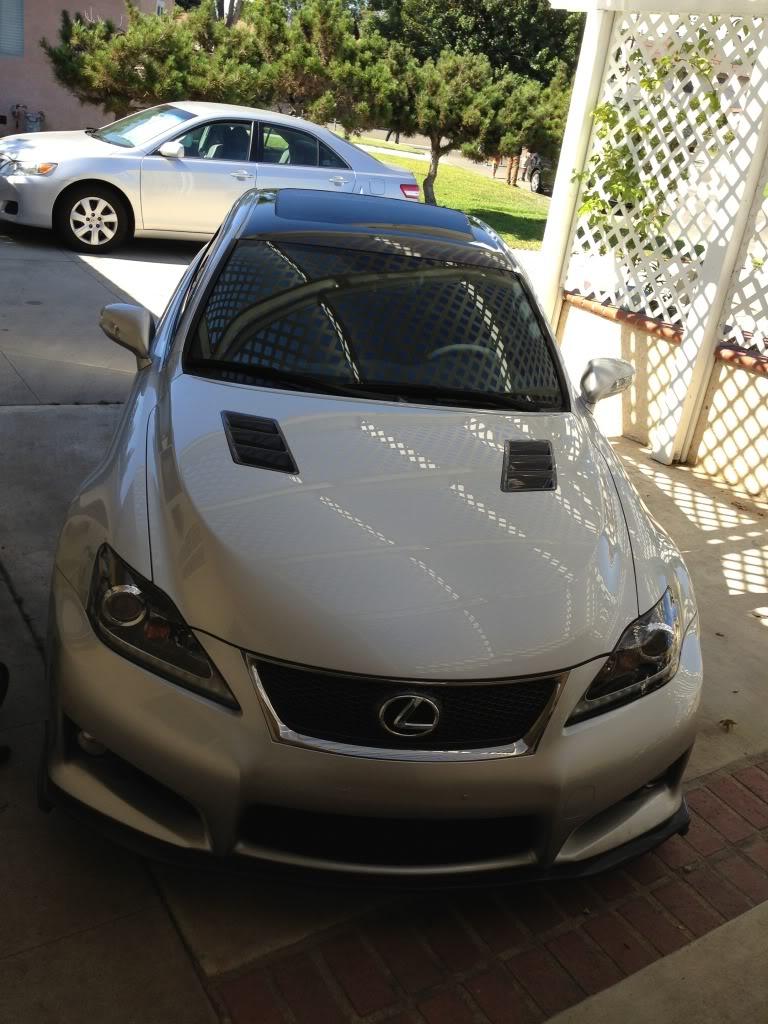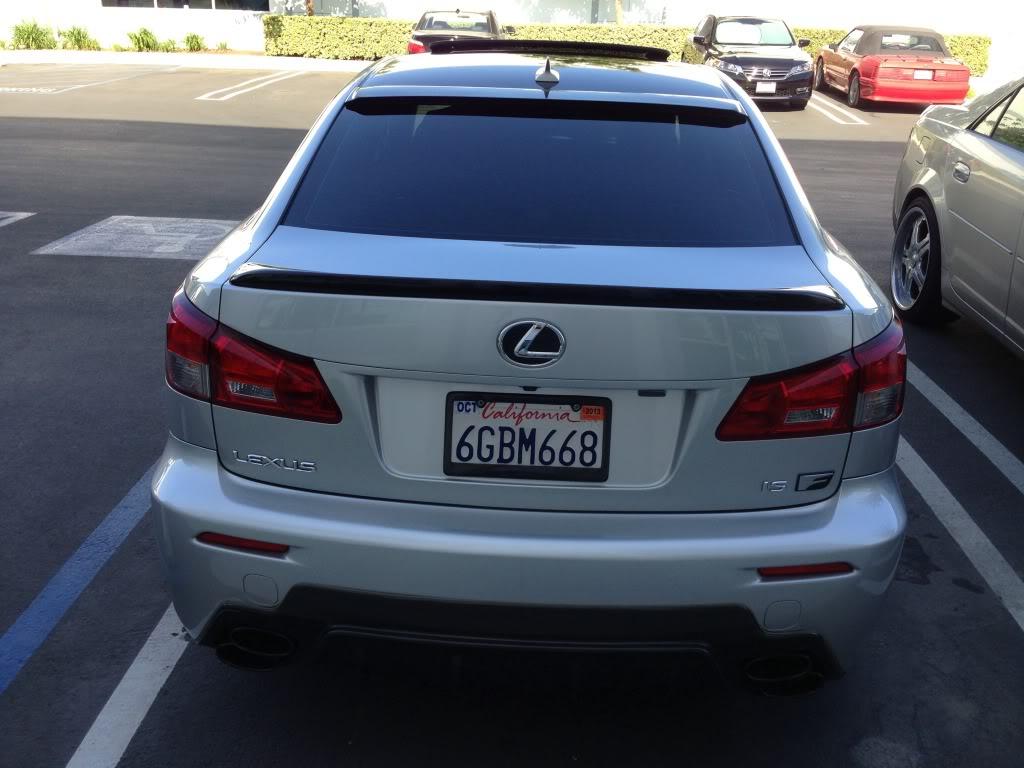 8-20-2013
Here are some pictures of the pursuit 4 last month lolz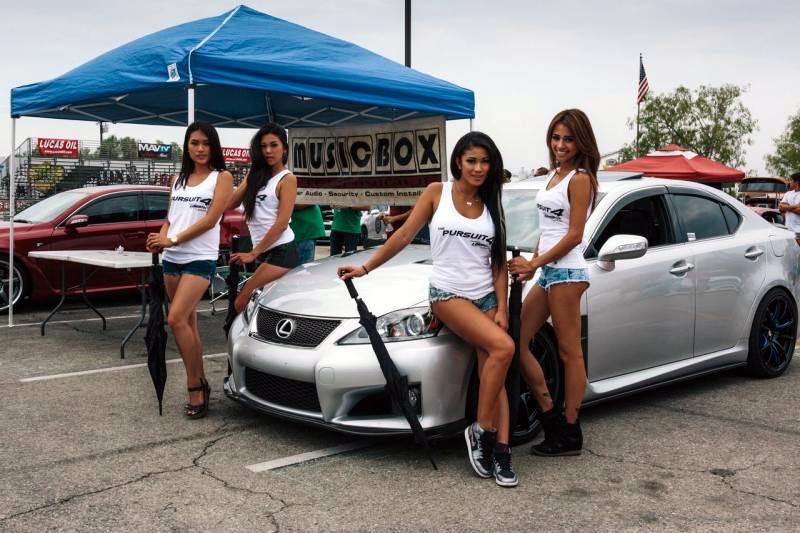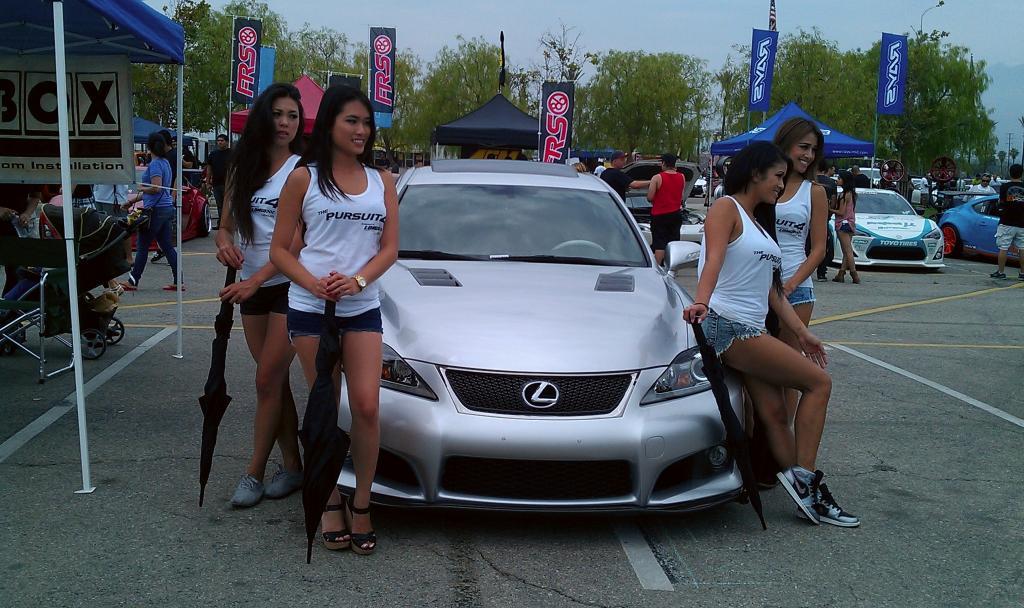 9-16-2013
Here are some random pictures over the past weekend at the Lexus event at Anaheim stadium. Thanks for those photographers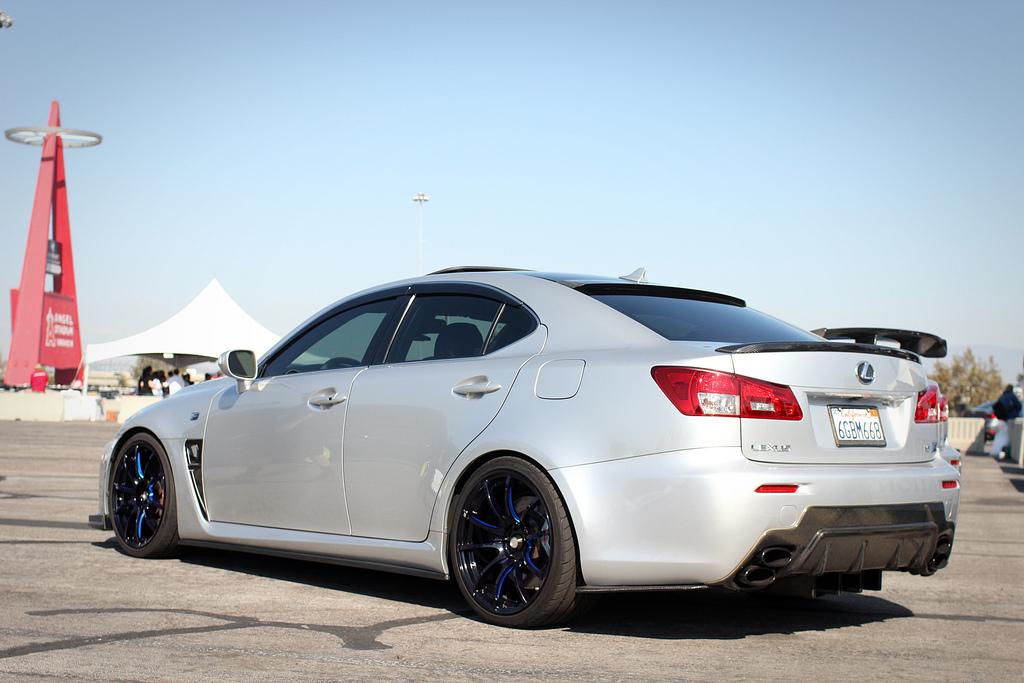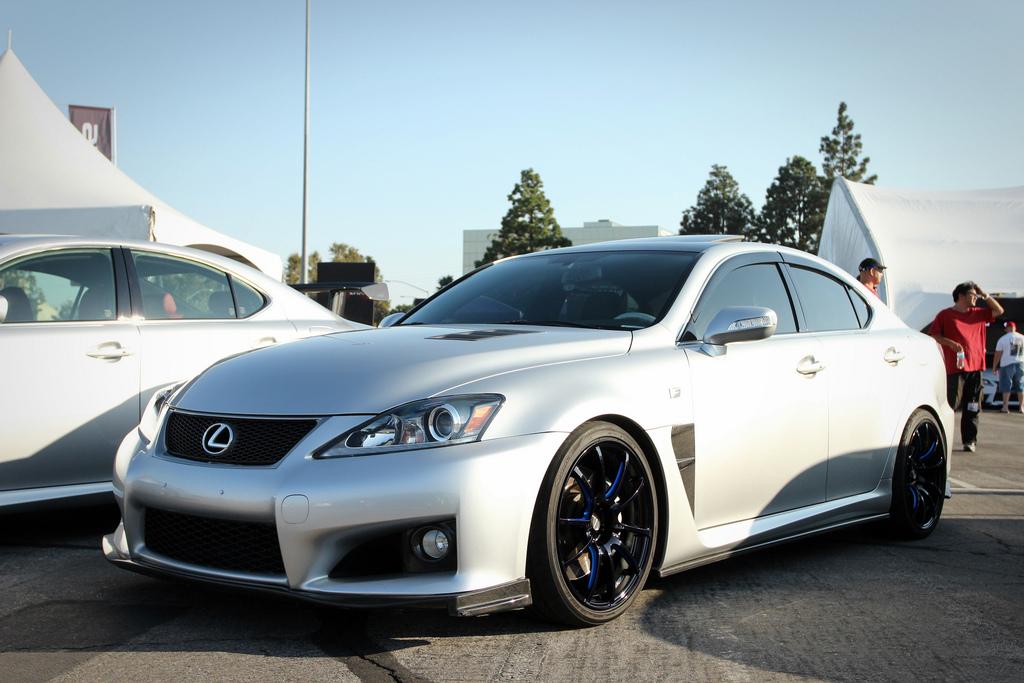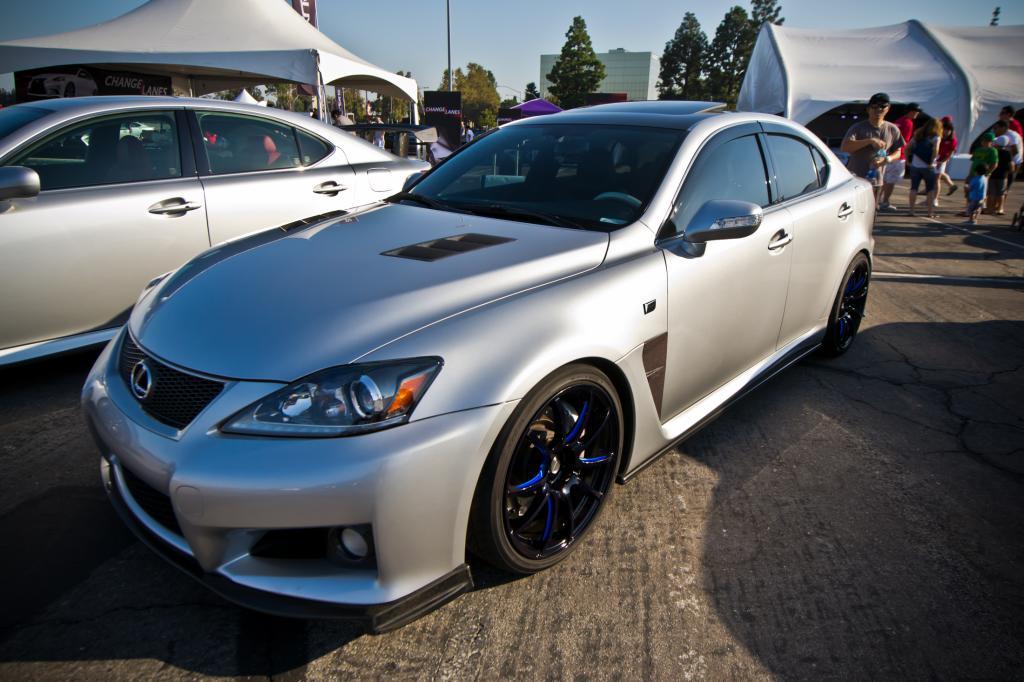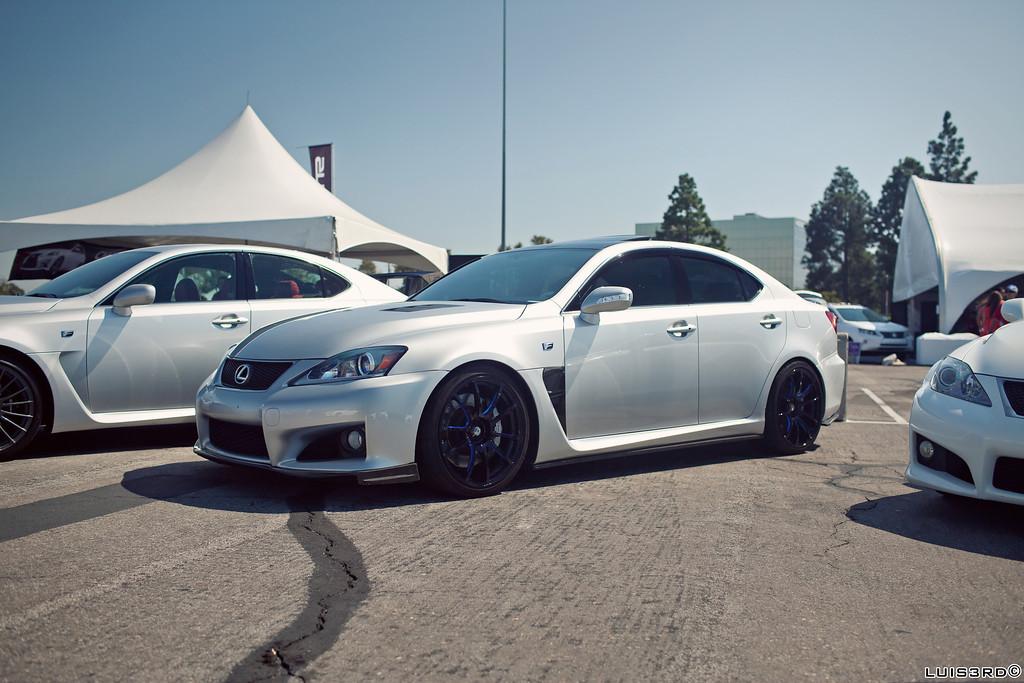 9-20-2013
Nothing much to do , just got a set of Michelin PSS tires for back up lolz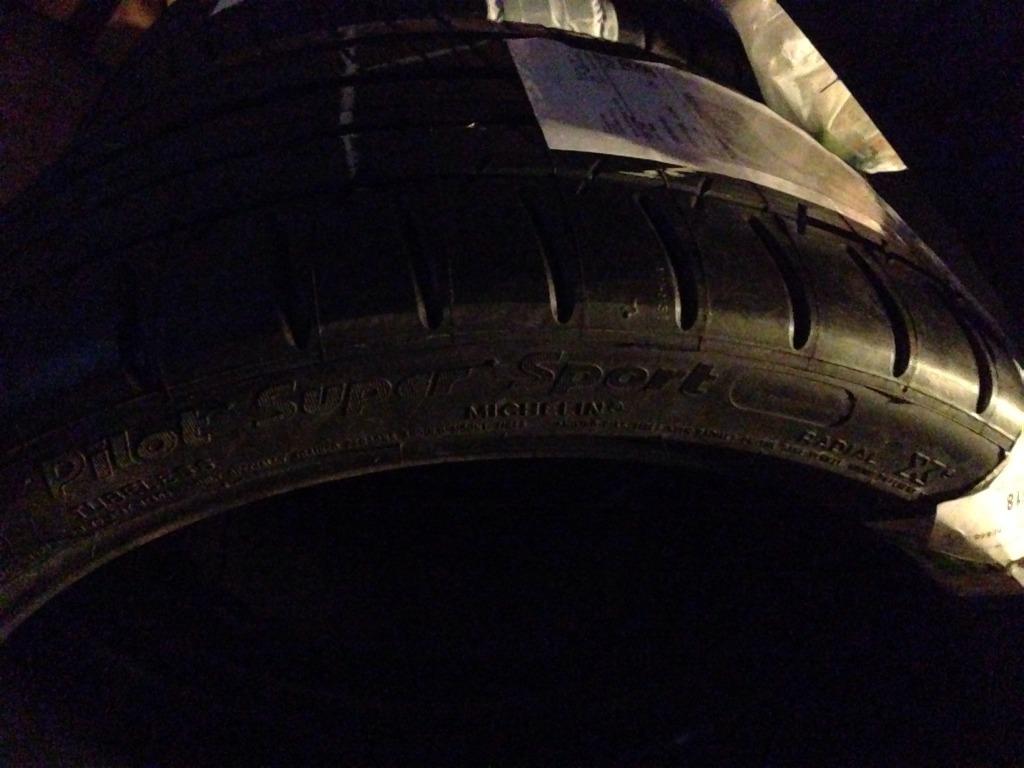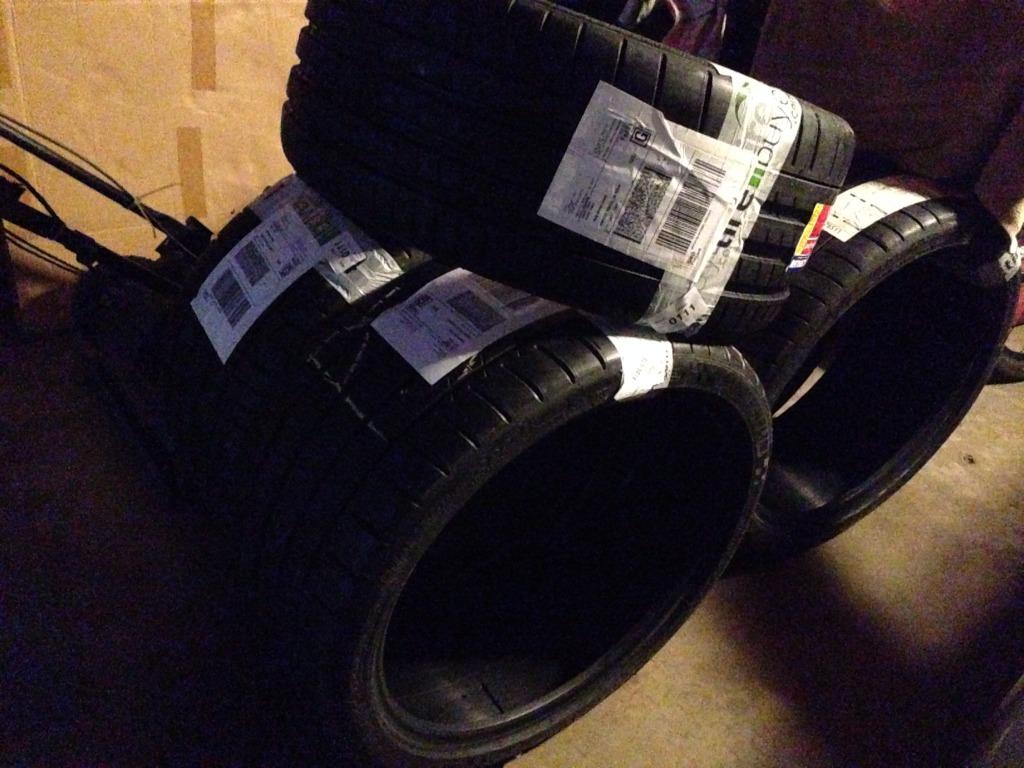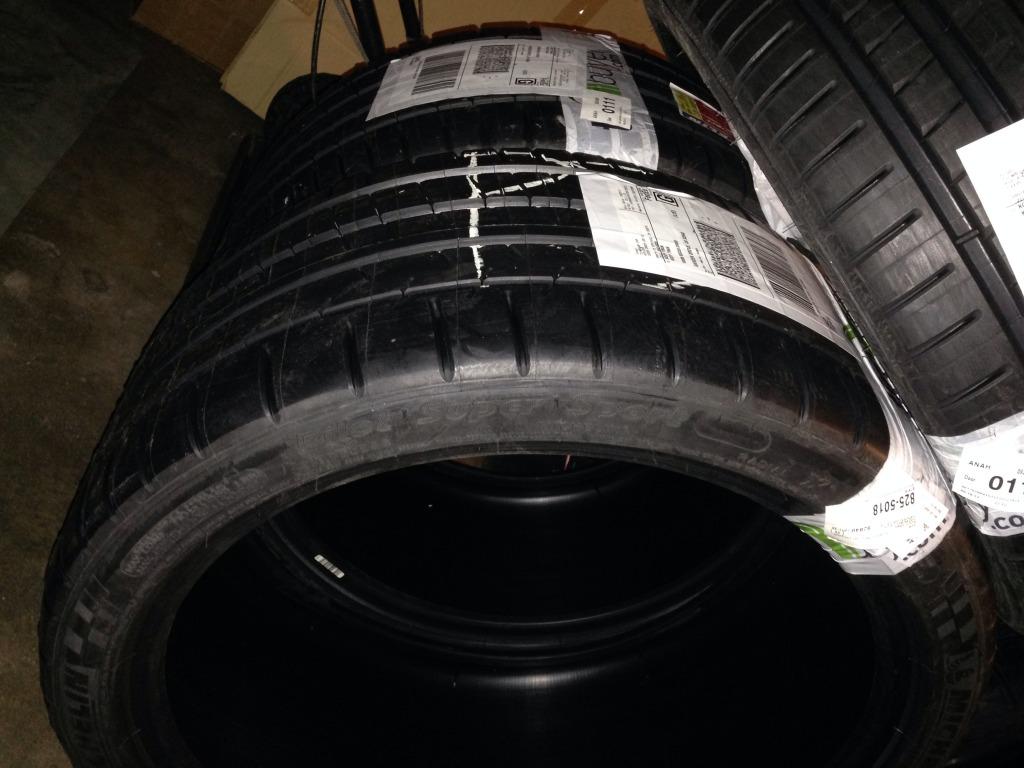 10-26-2013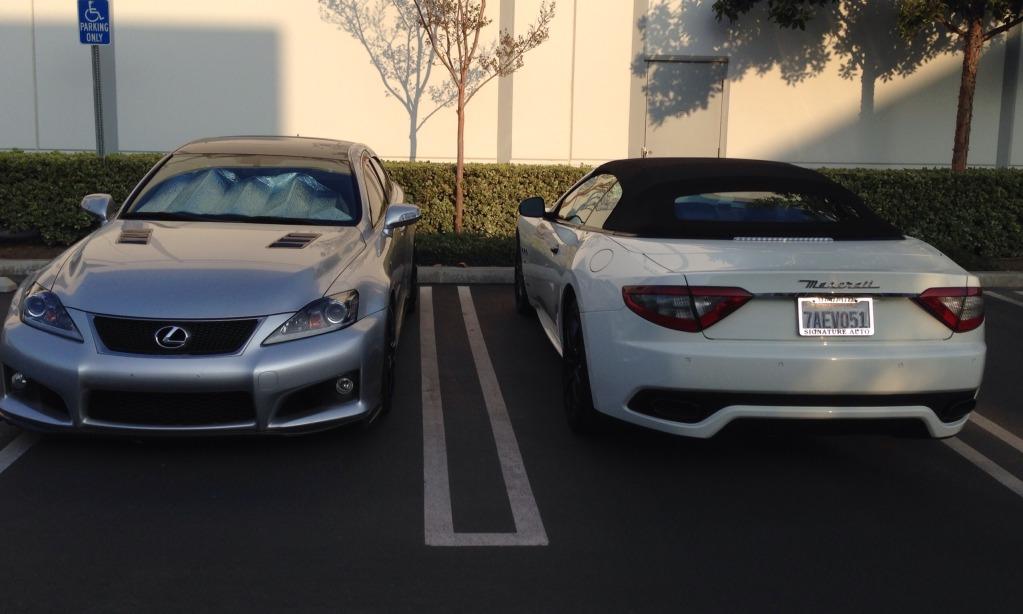 of the whole parking and he decided to parked right next to me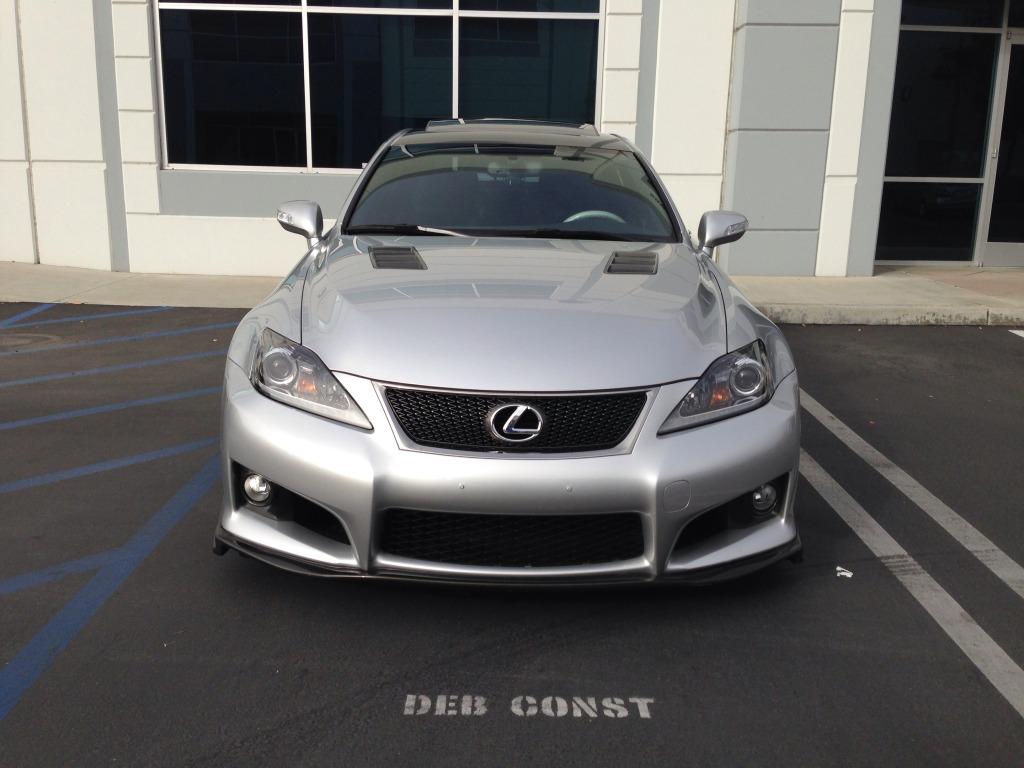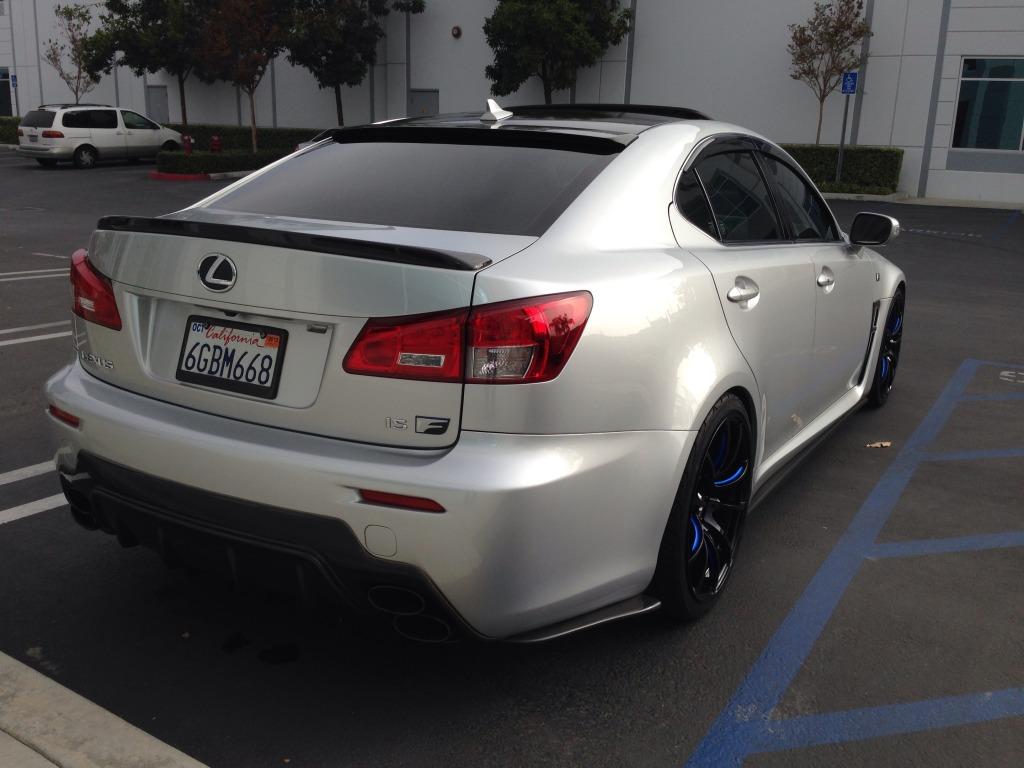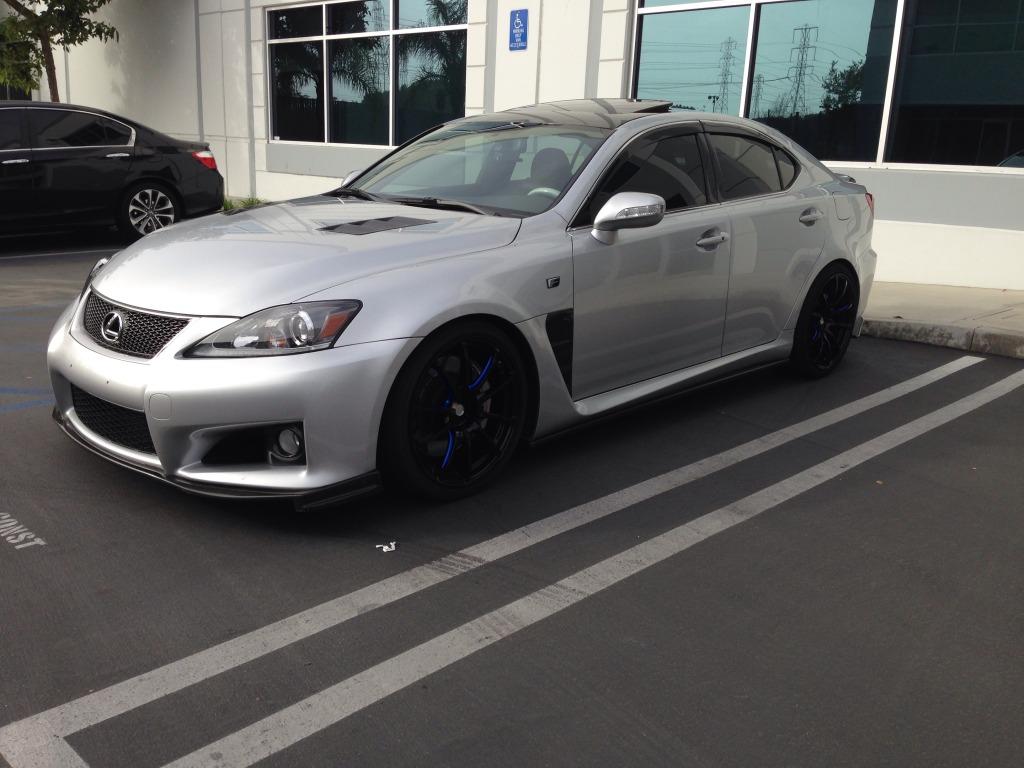 a few pictures

12-23-2013
I got it from a friend who went to Japan and bought it there, not sure for exactly what car but pretty much universal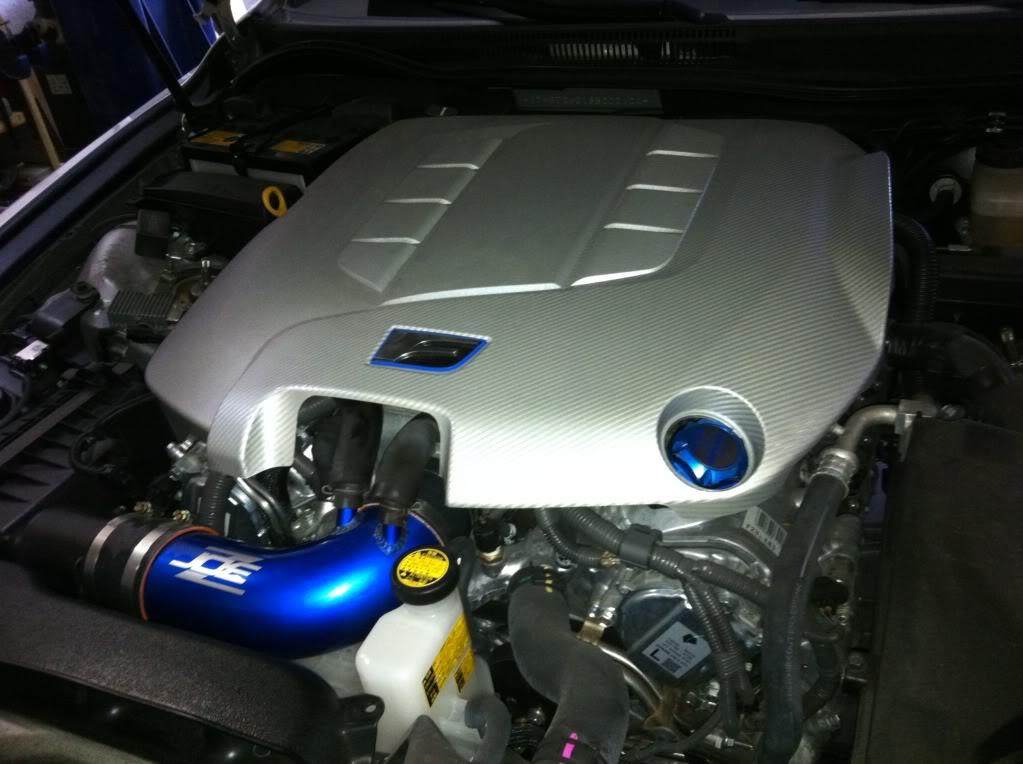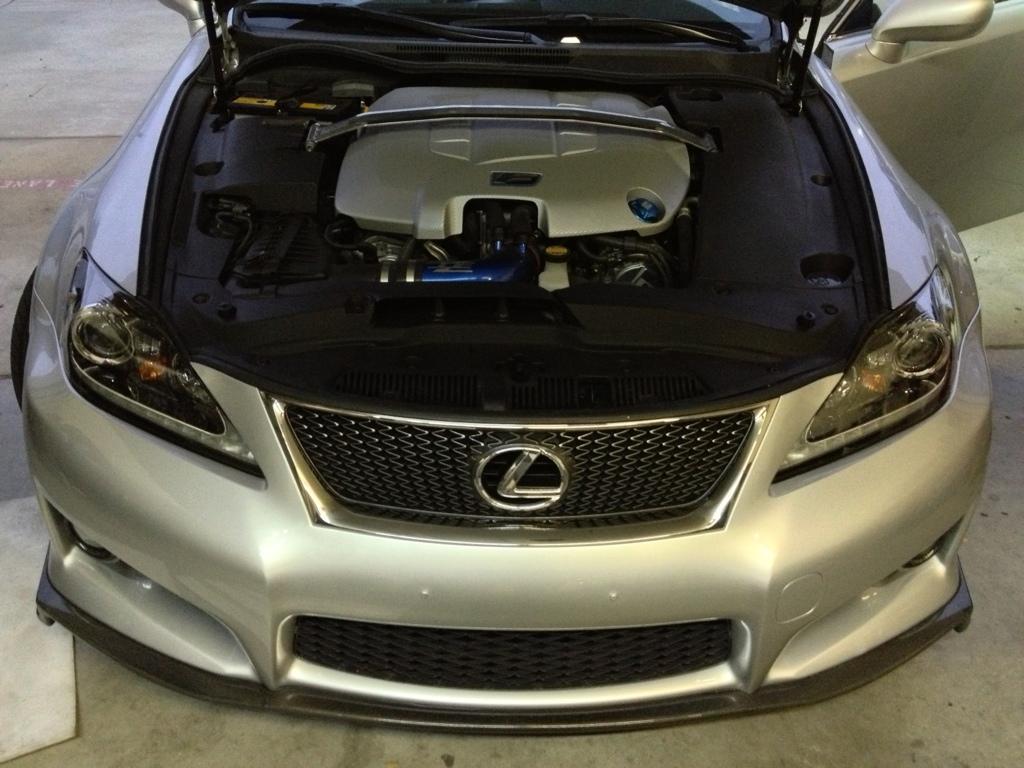 1-24-2014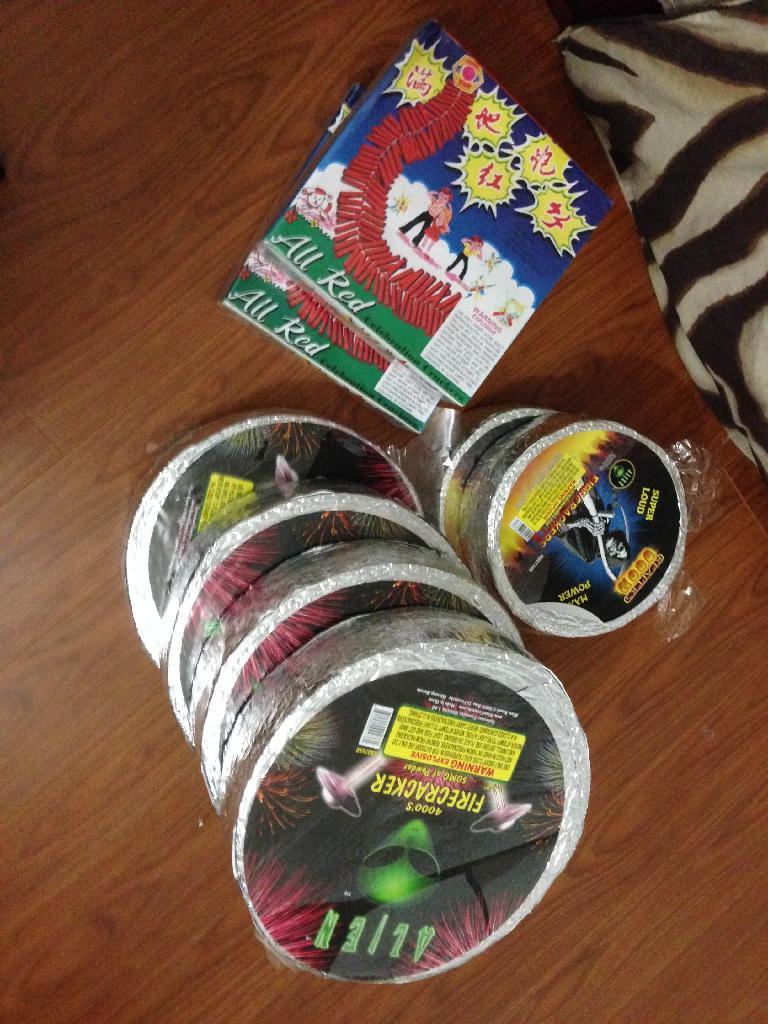 Ready for Chinese New Year Johnny boy



1-28-2014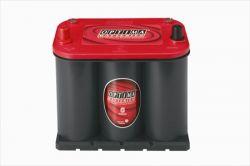 Time to up grade the battery lolz
1-31-2014
Happy Luna New Year !!!!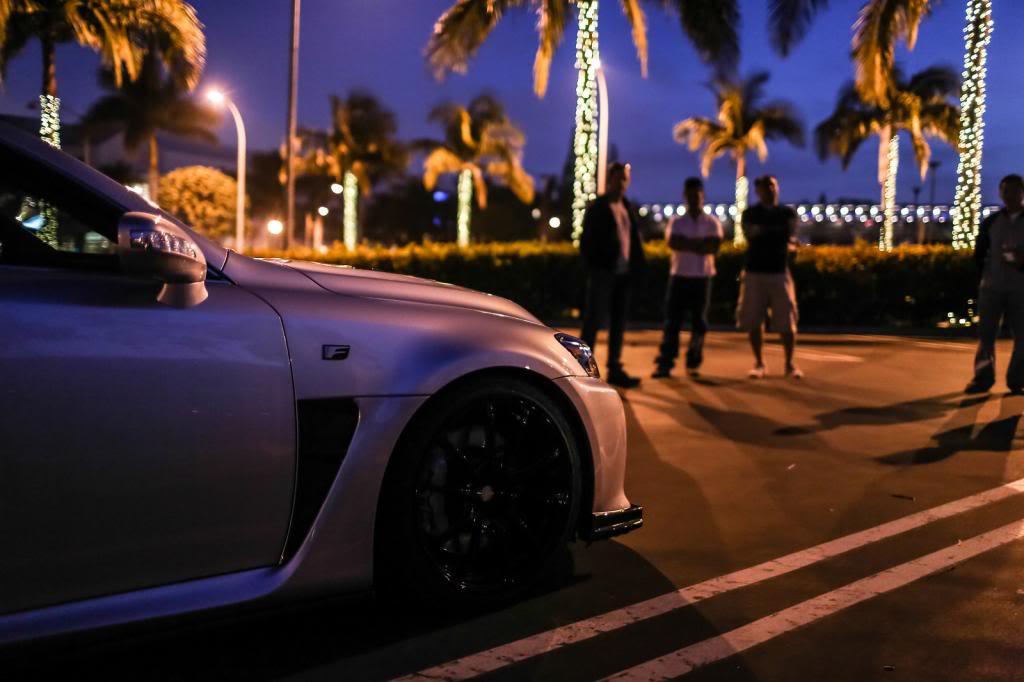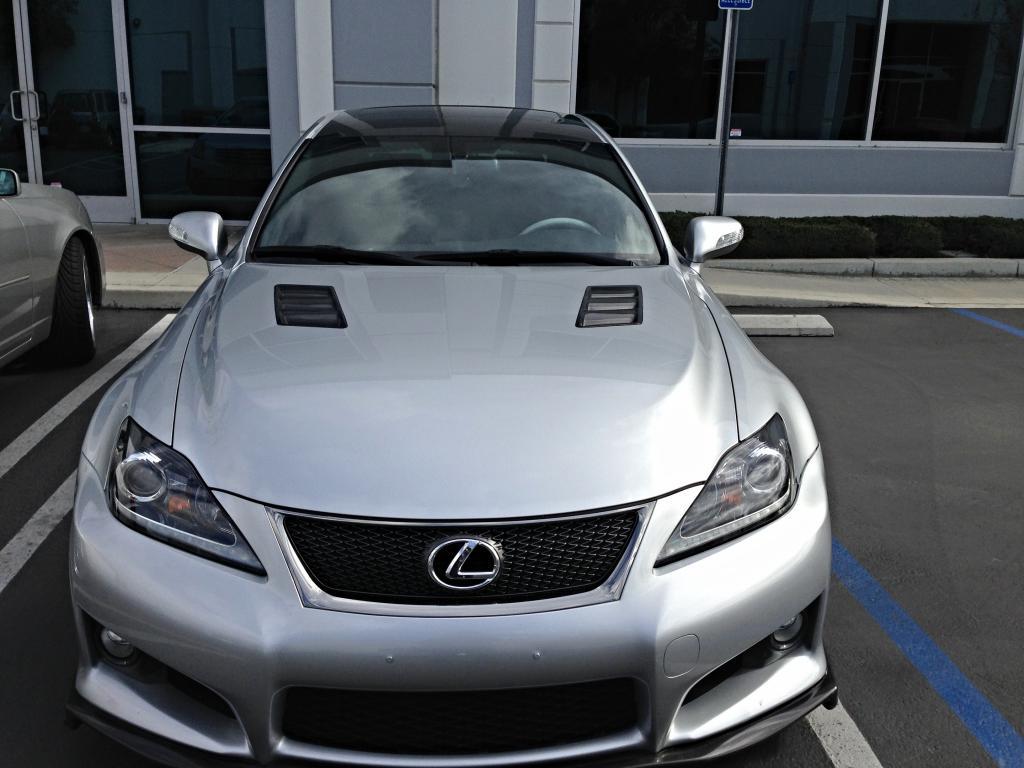 2-1-2014
Just pick up another toy today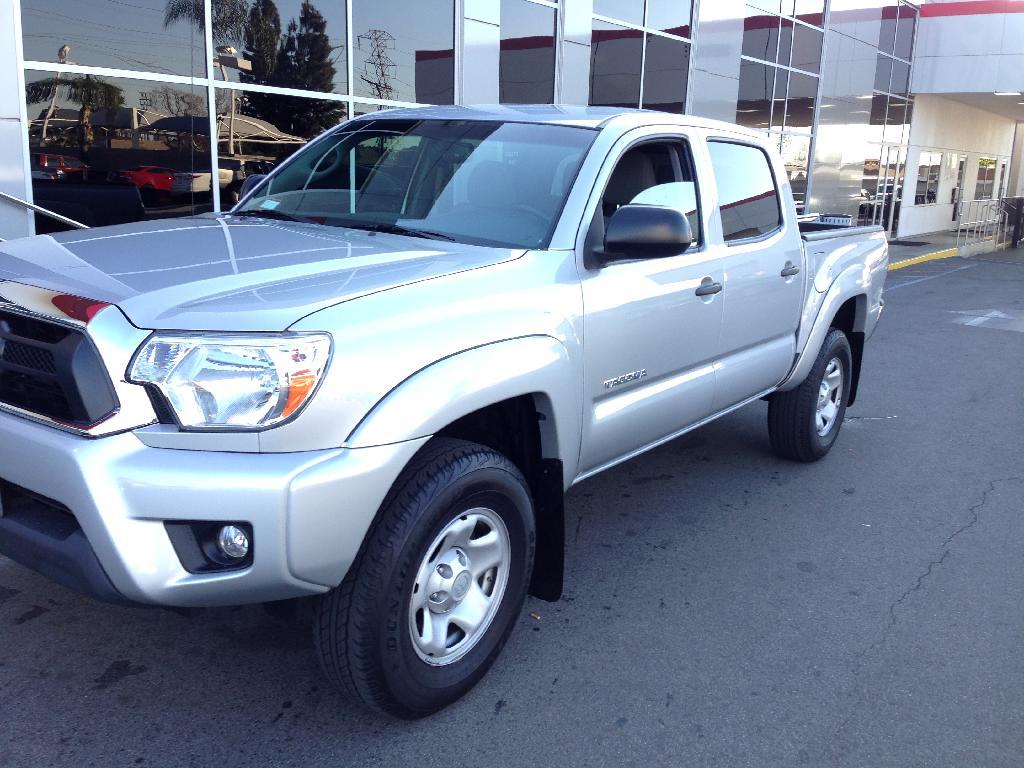 4-19-2014
Just some pictures at the office today lolz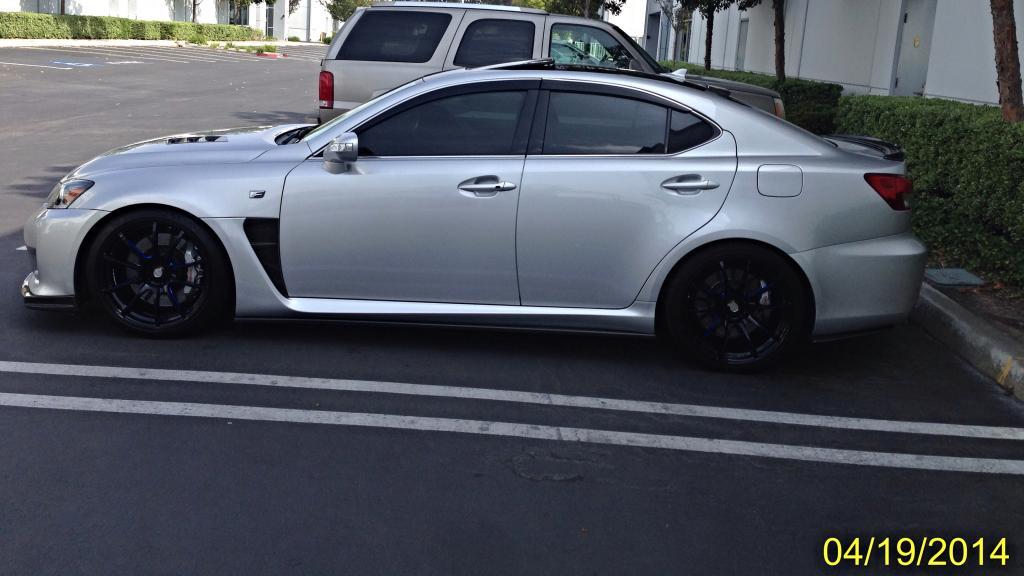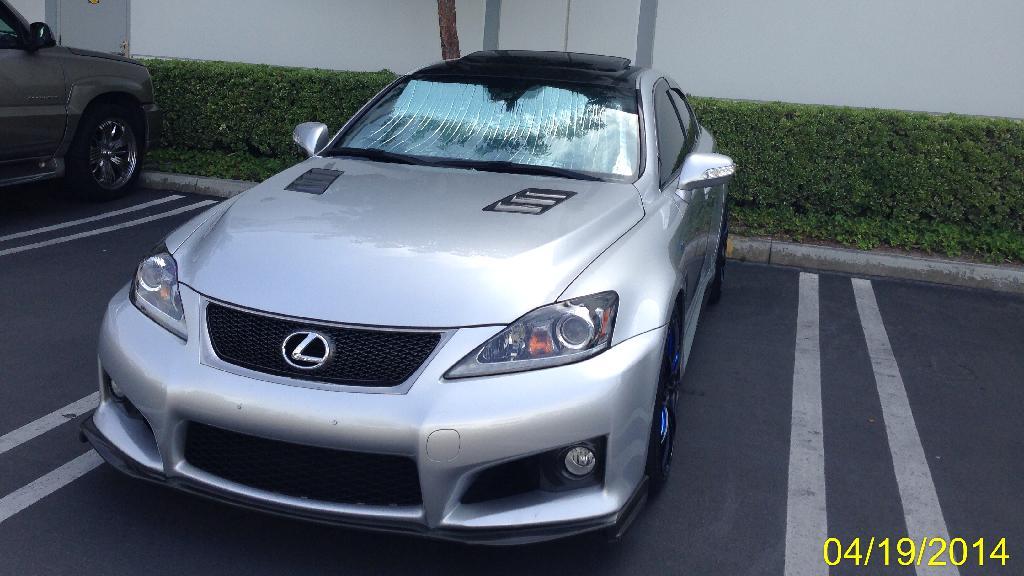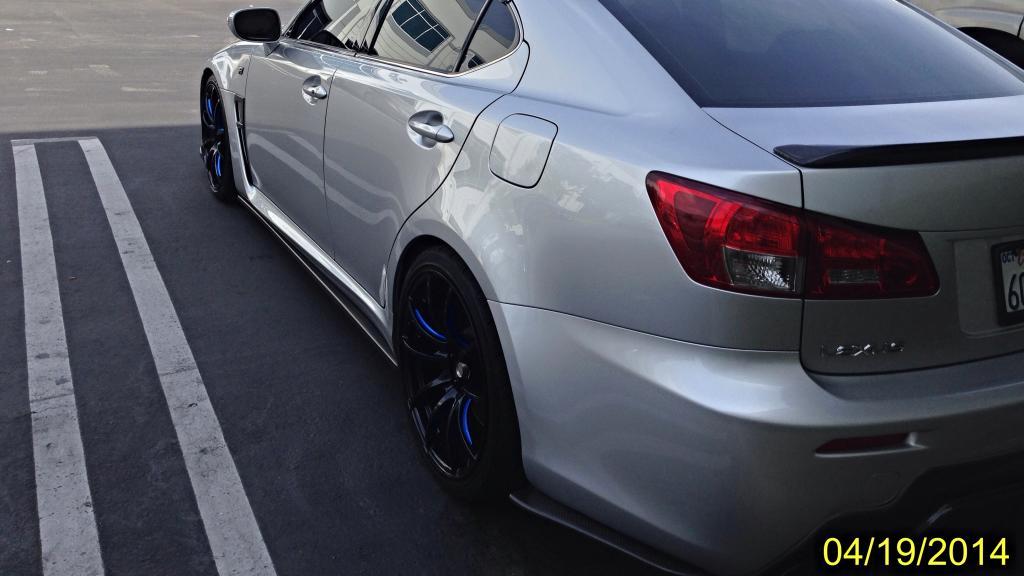 5-29-2014
some shots last weekend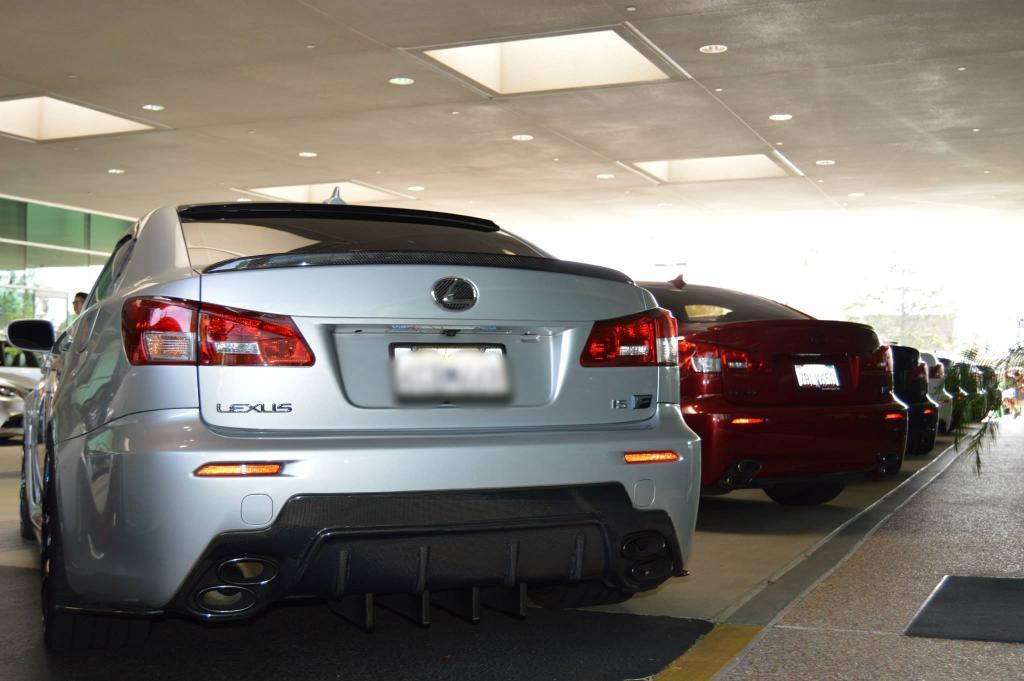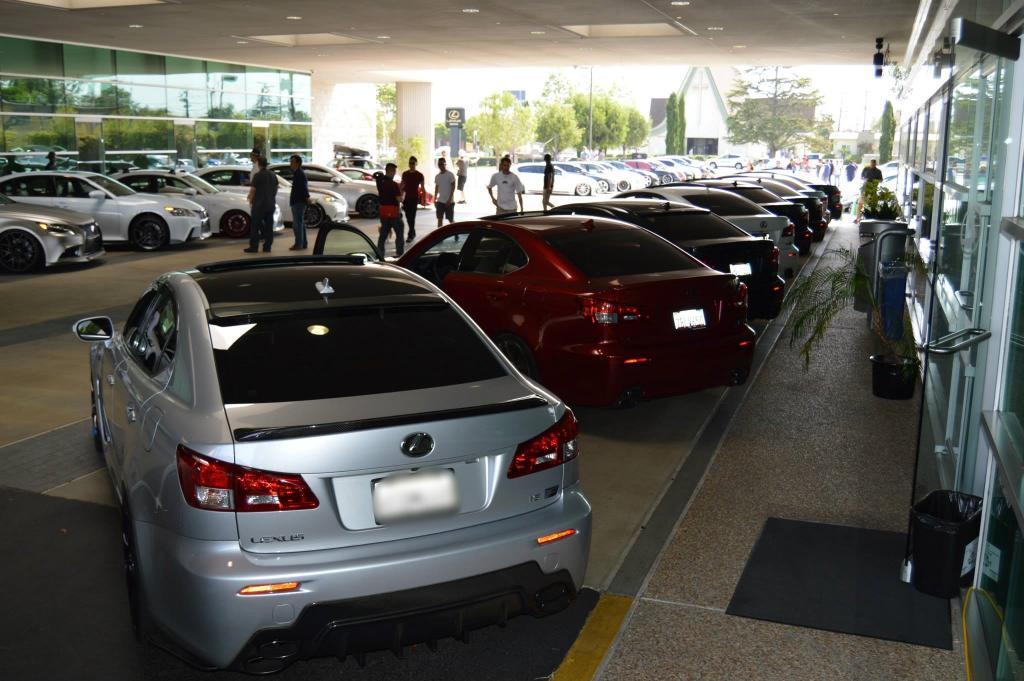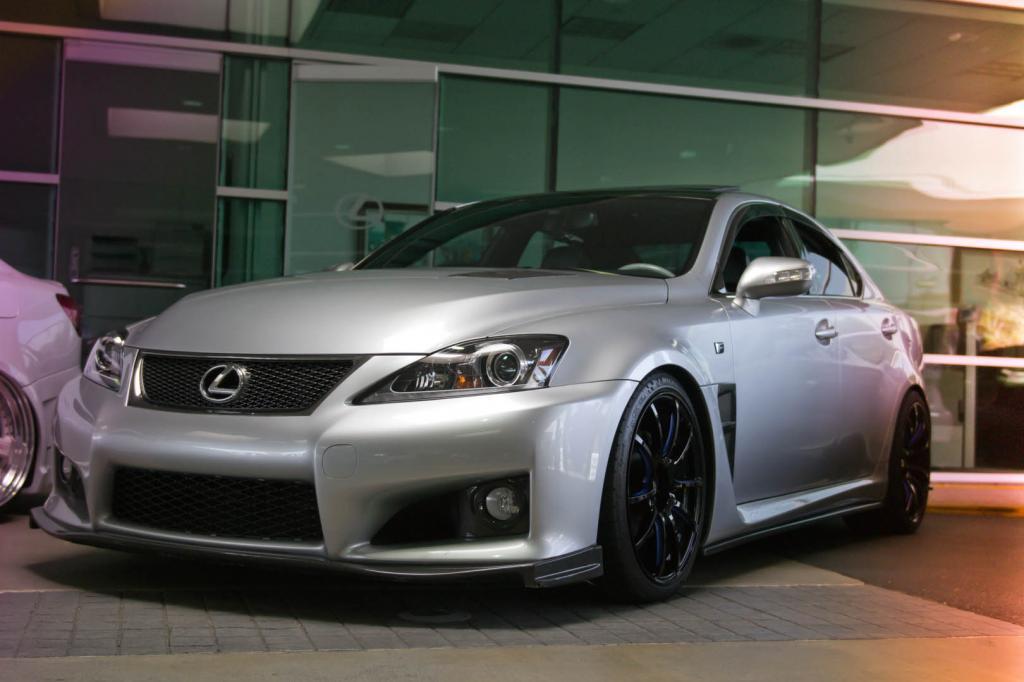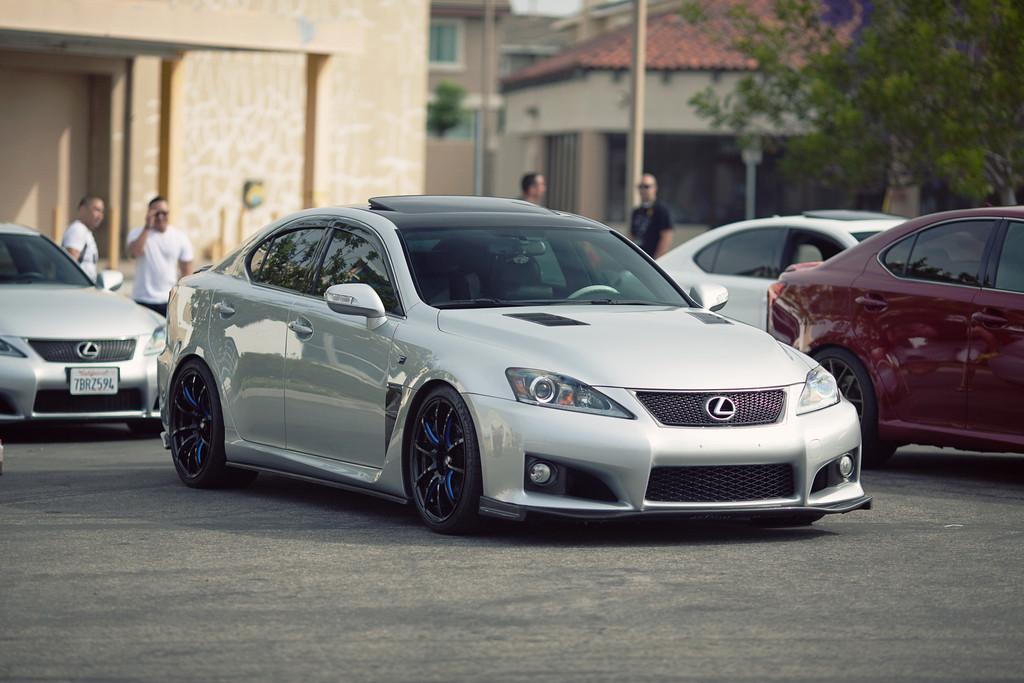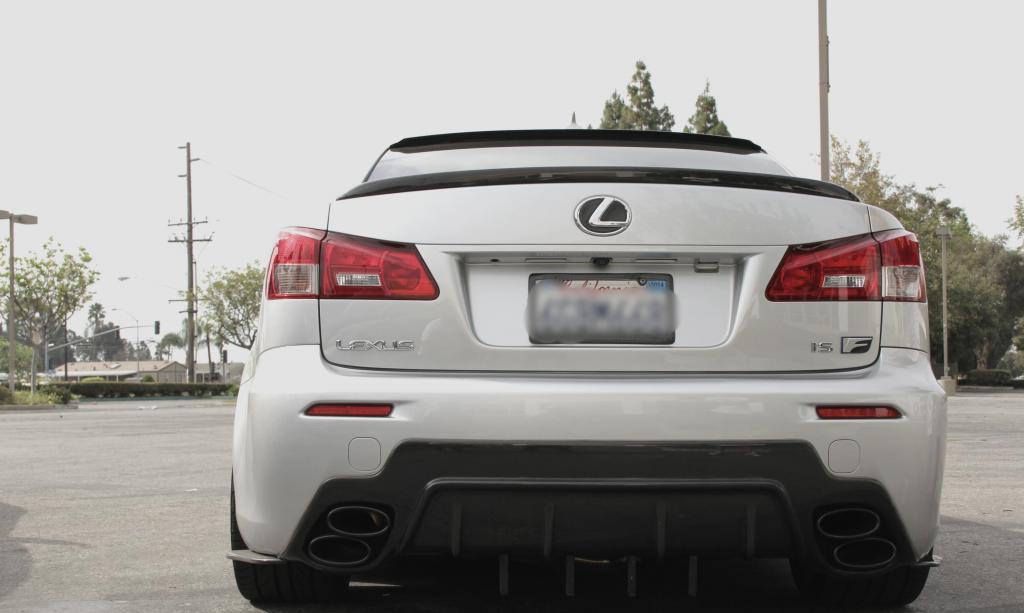 12-19-2014



Will pick up on Xmas Day


now its totally complete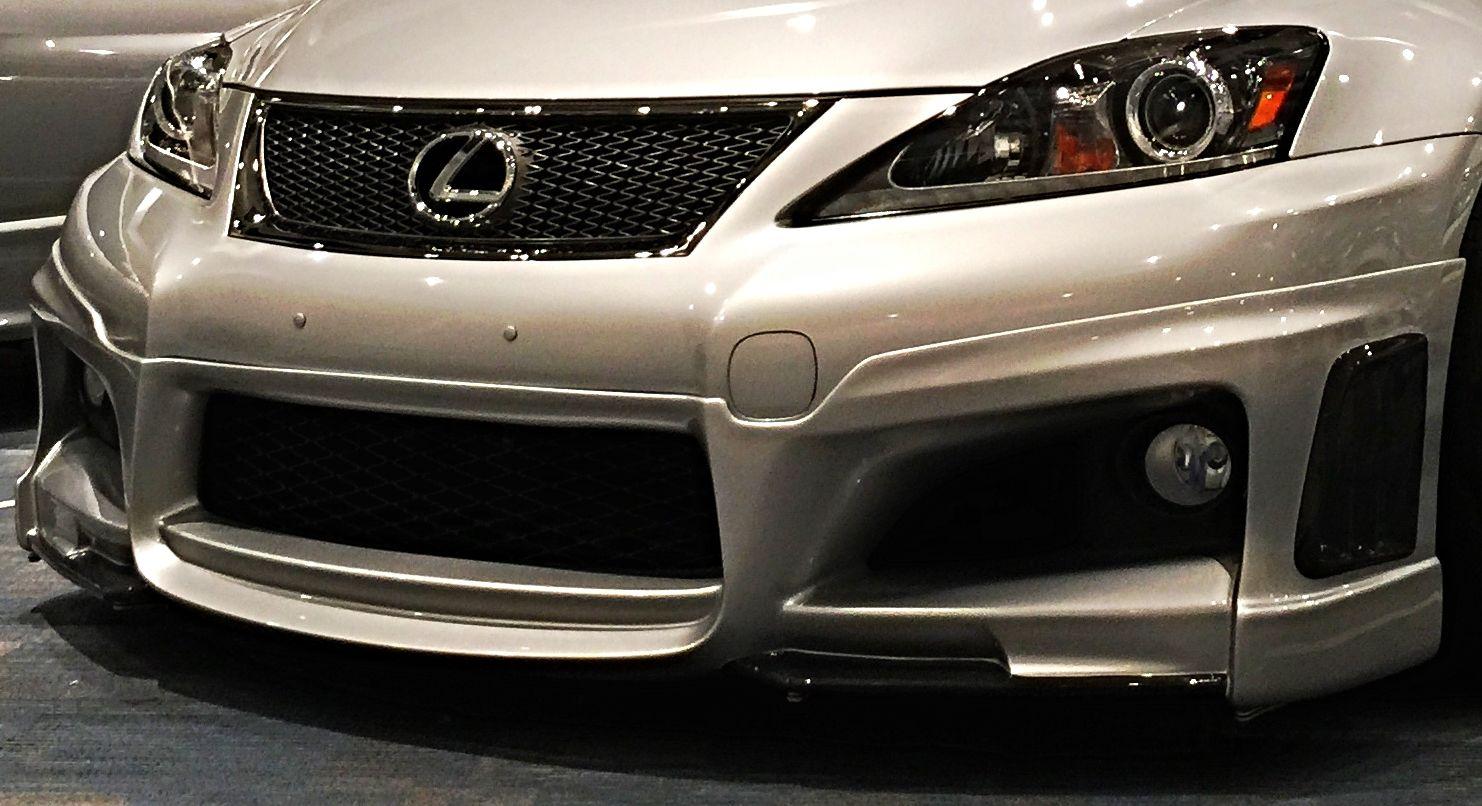 12-29-2014
Canyon driving Xmas edition

Thanks to Jeff for those awesome photos .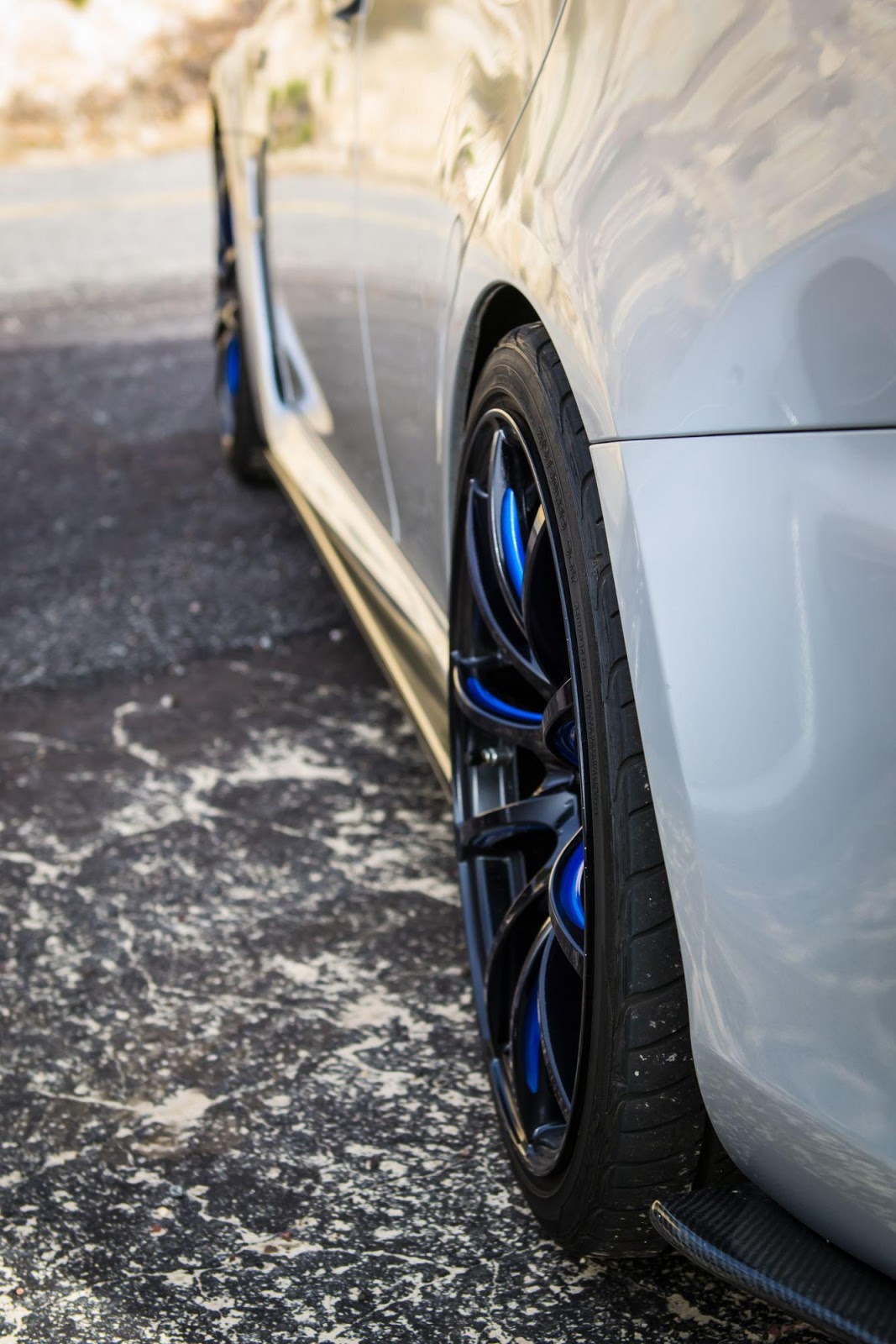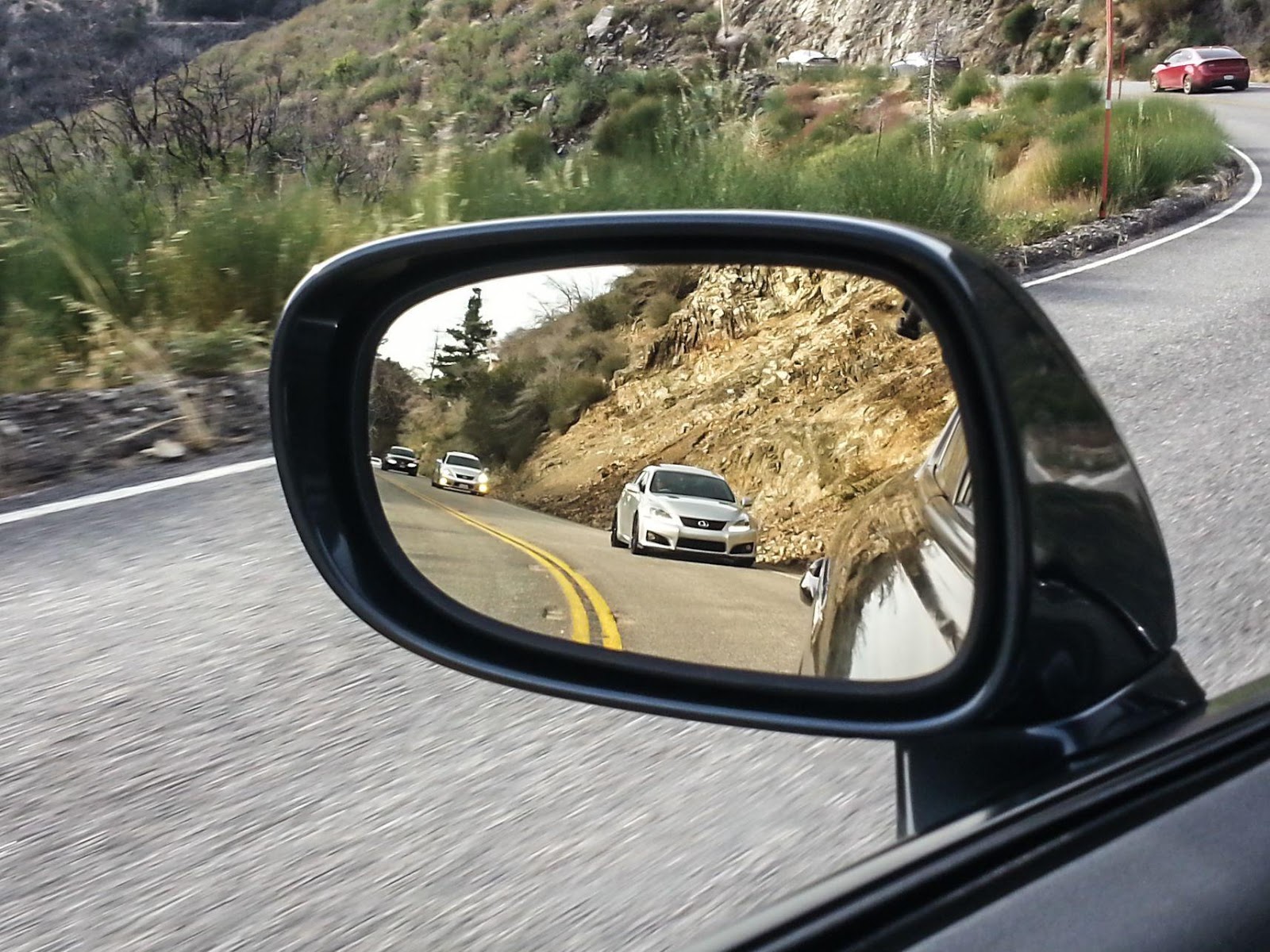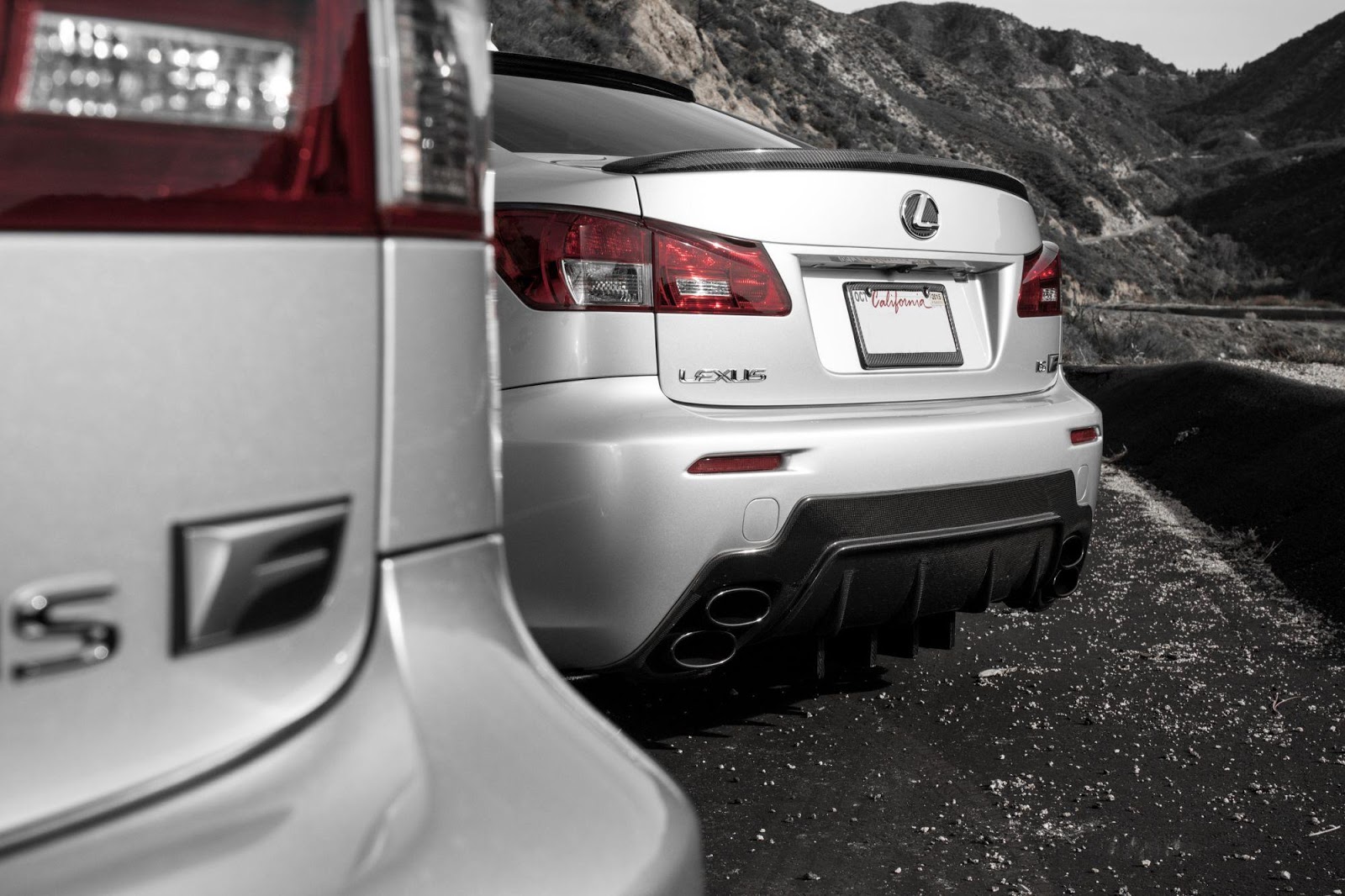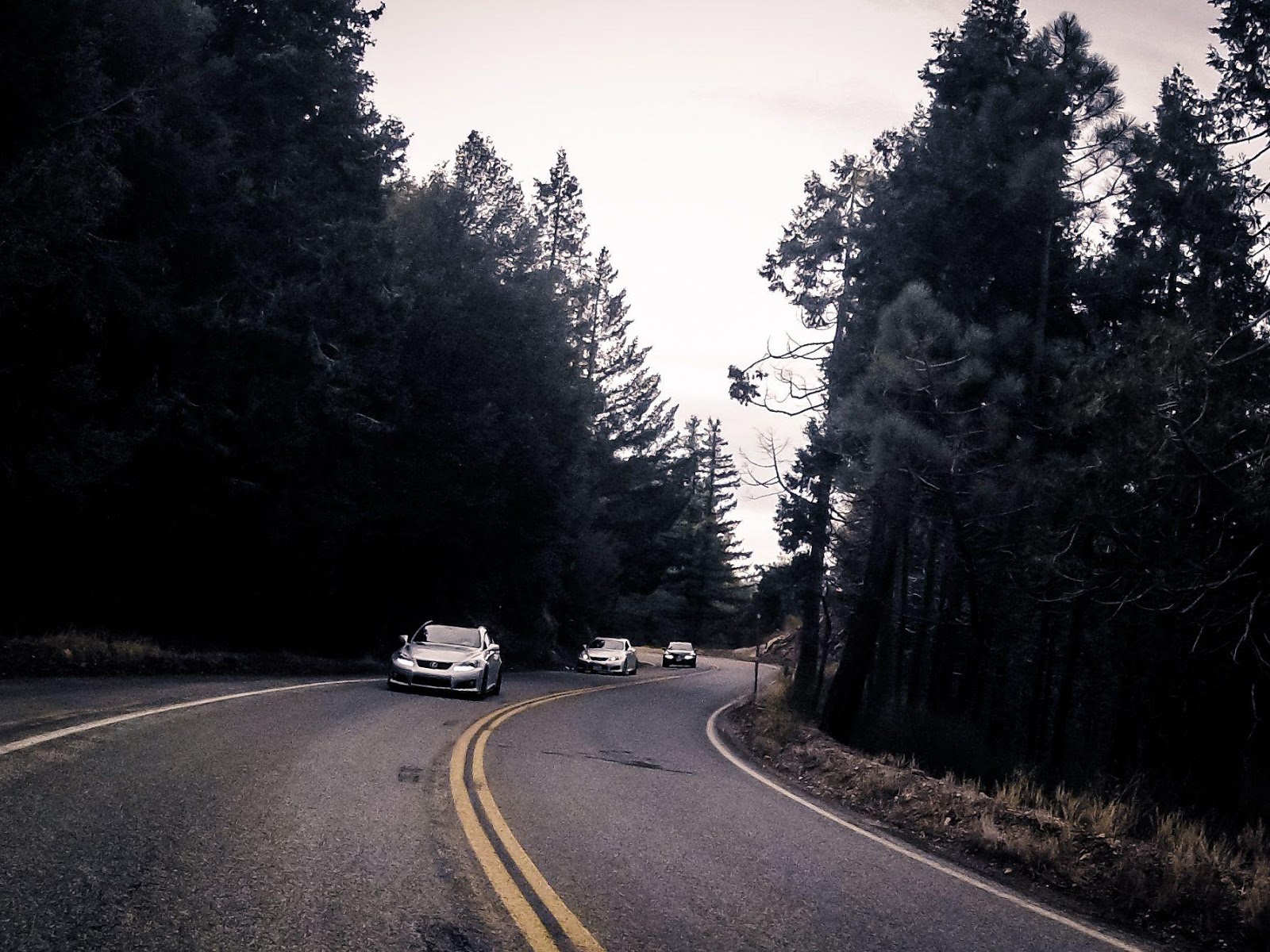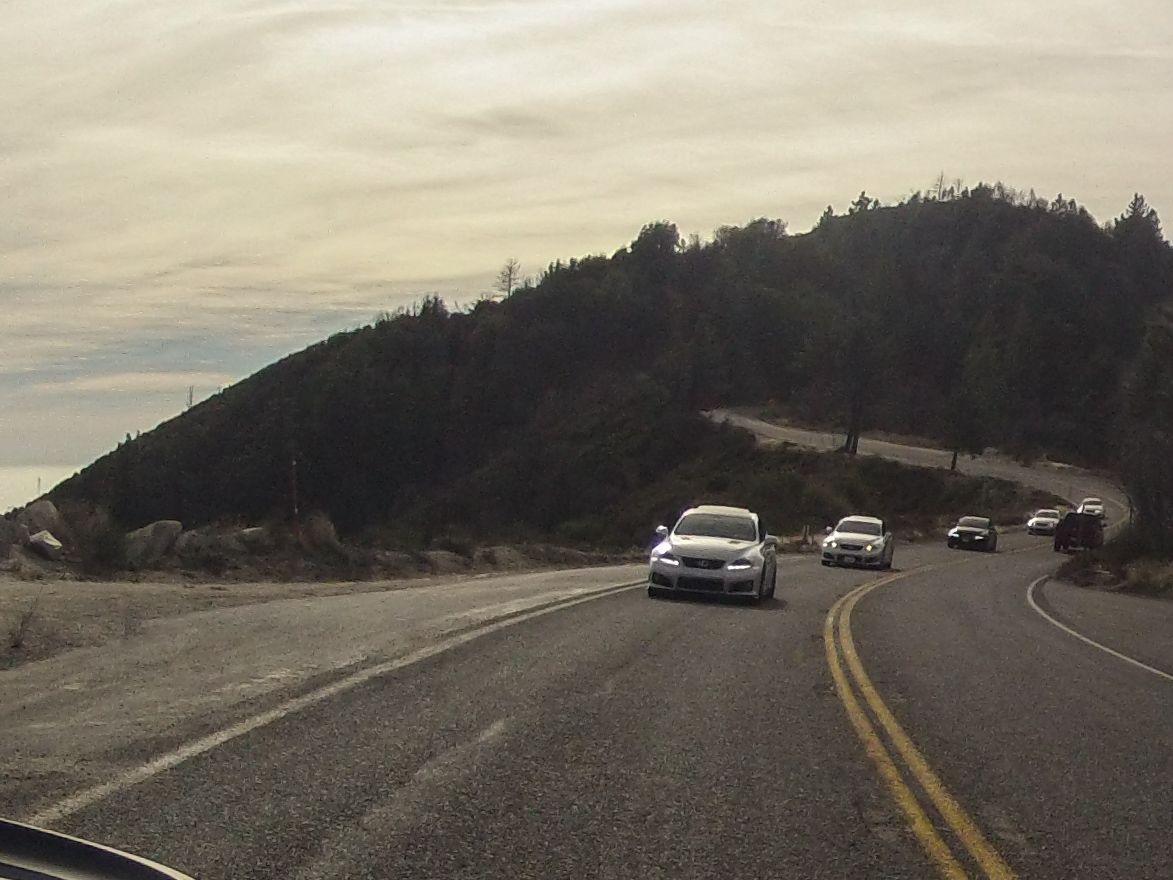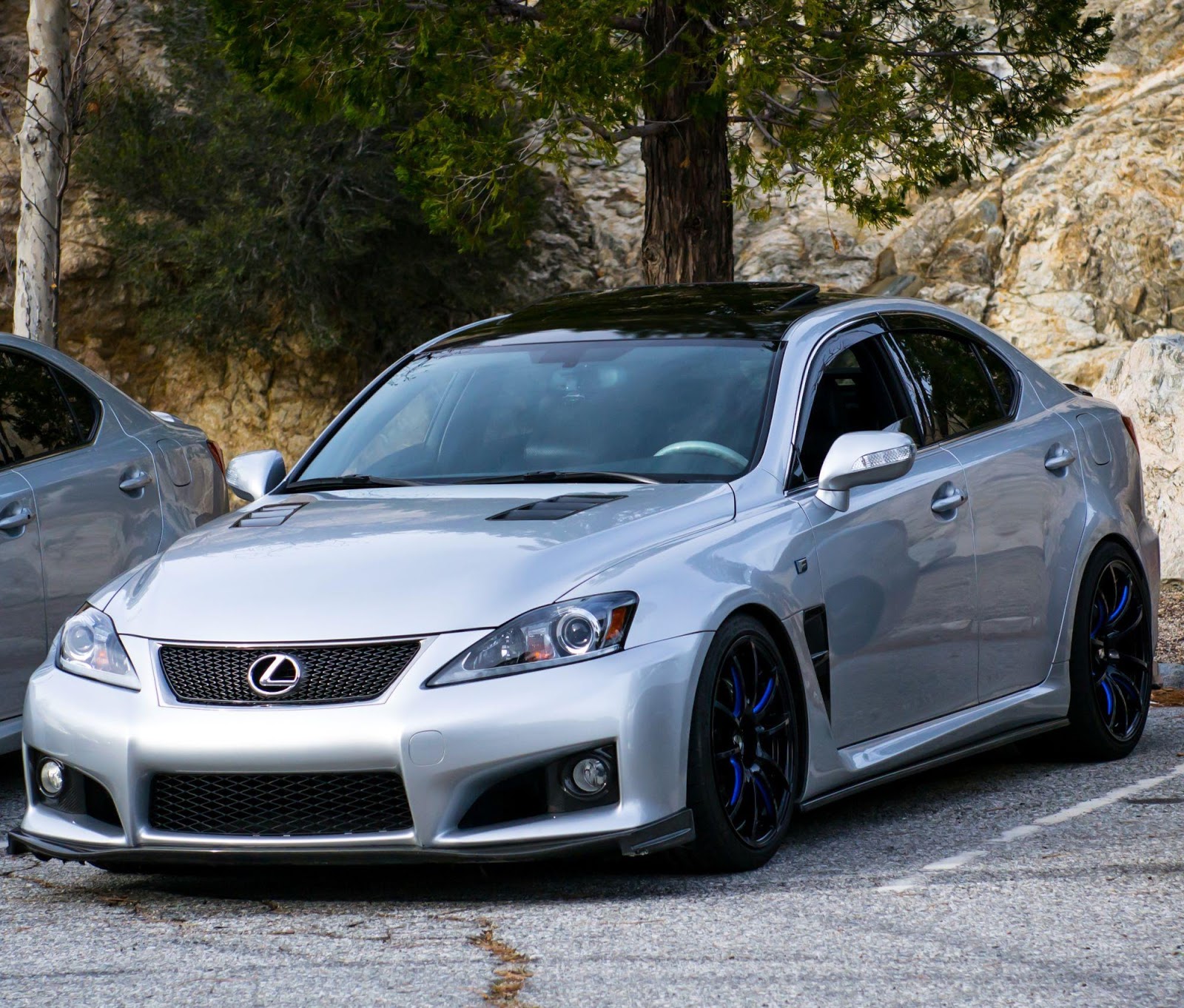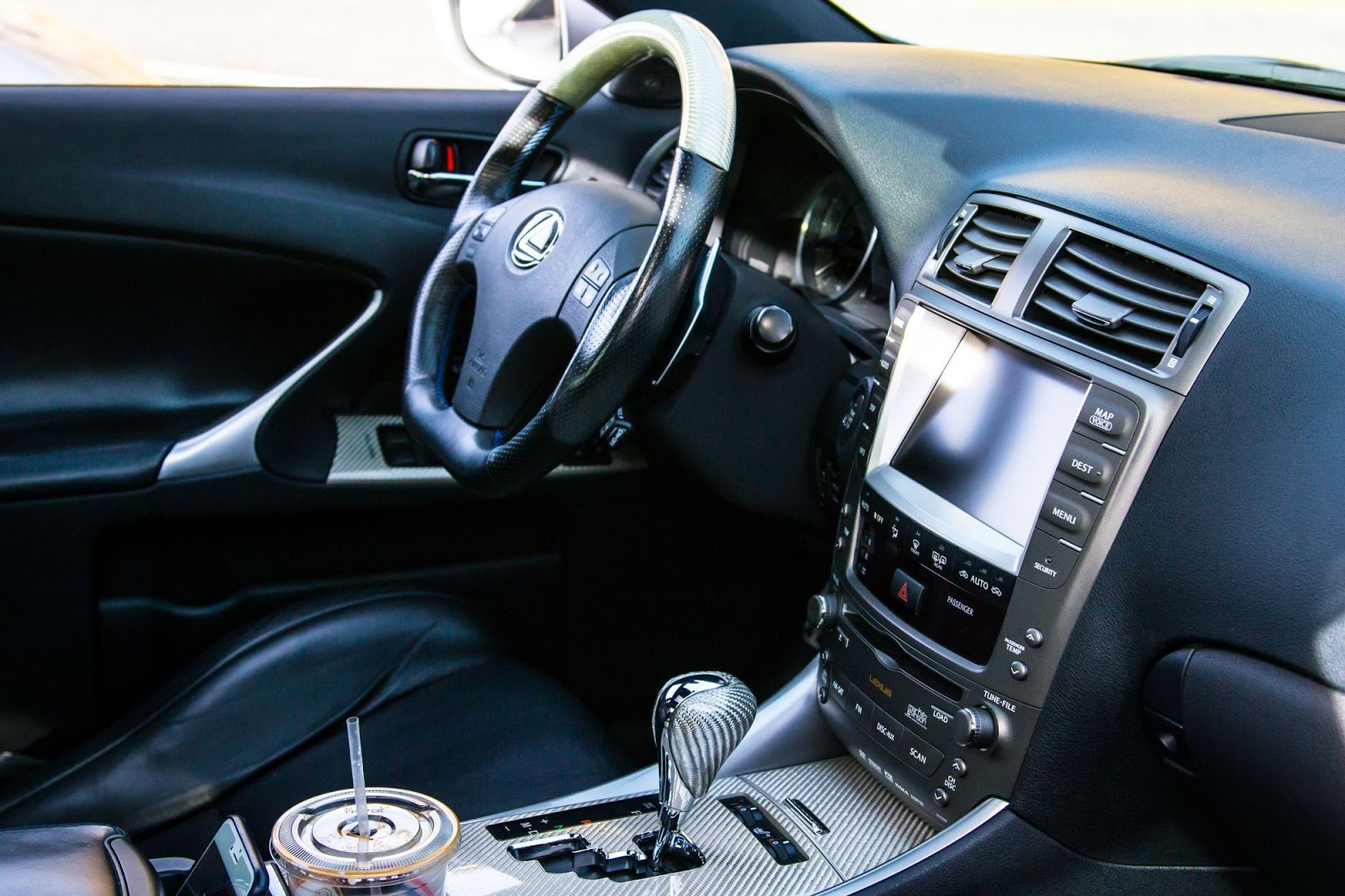 Just picked up from Wald warehouse , and dropped it off at my good friend Platinum VIP to paint it and will ready for Saturday install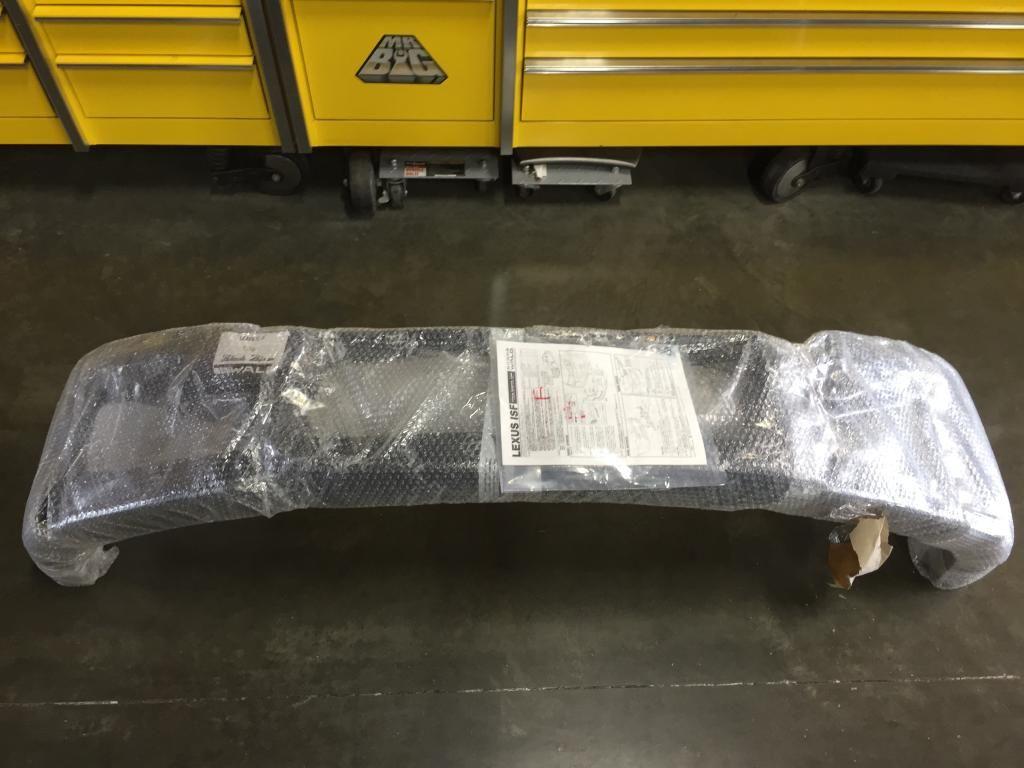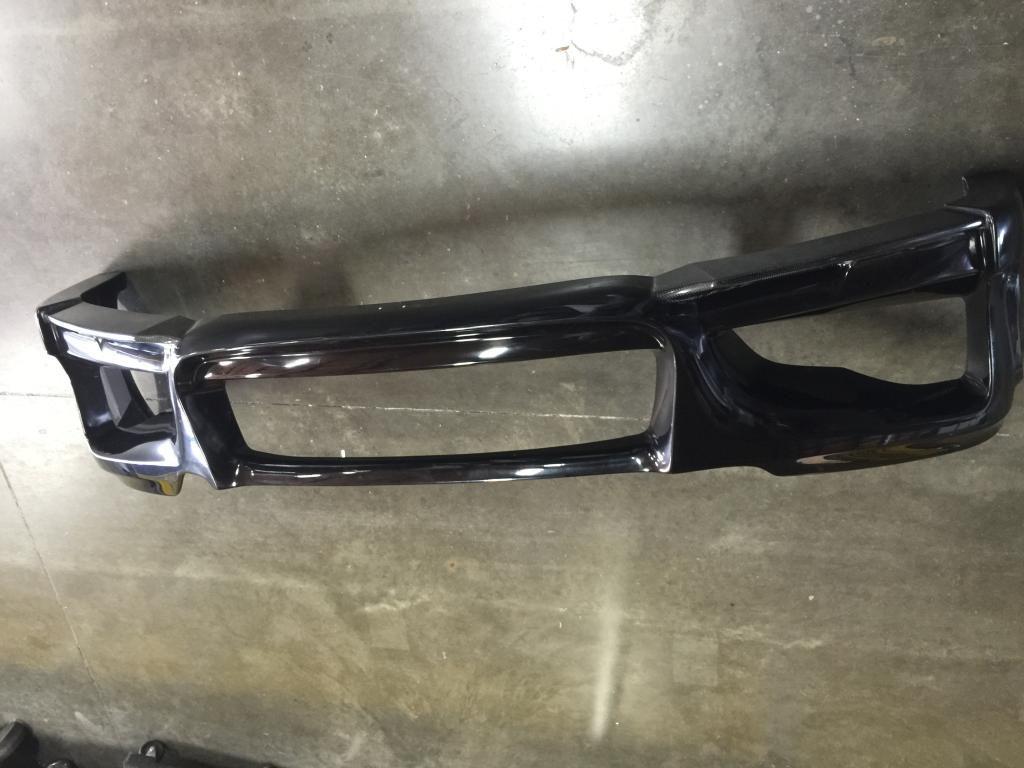 1-31-2015
Here is it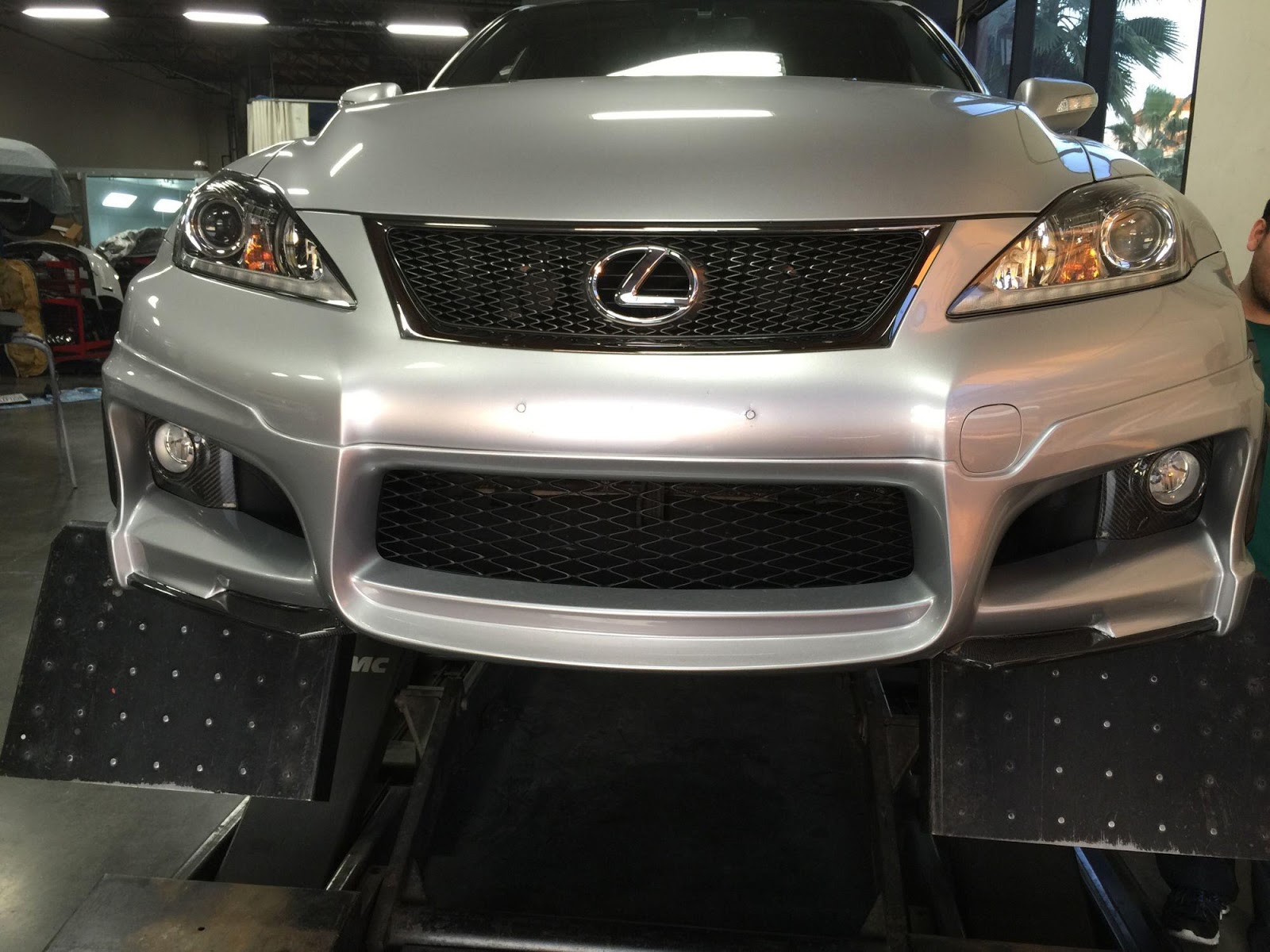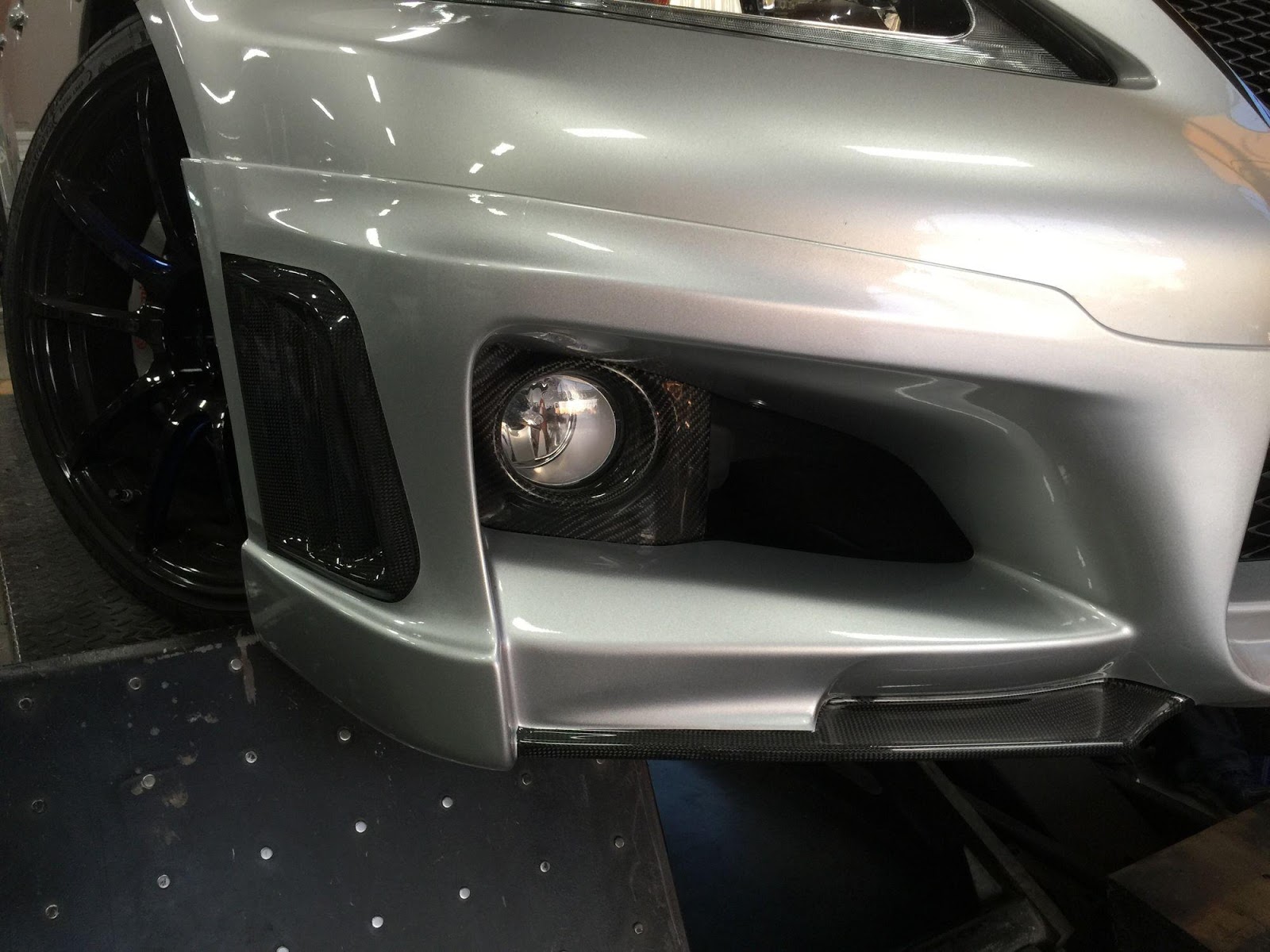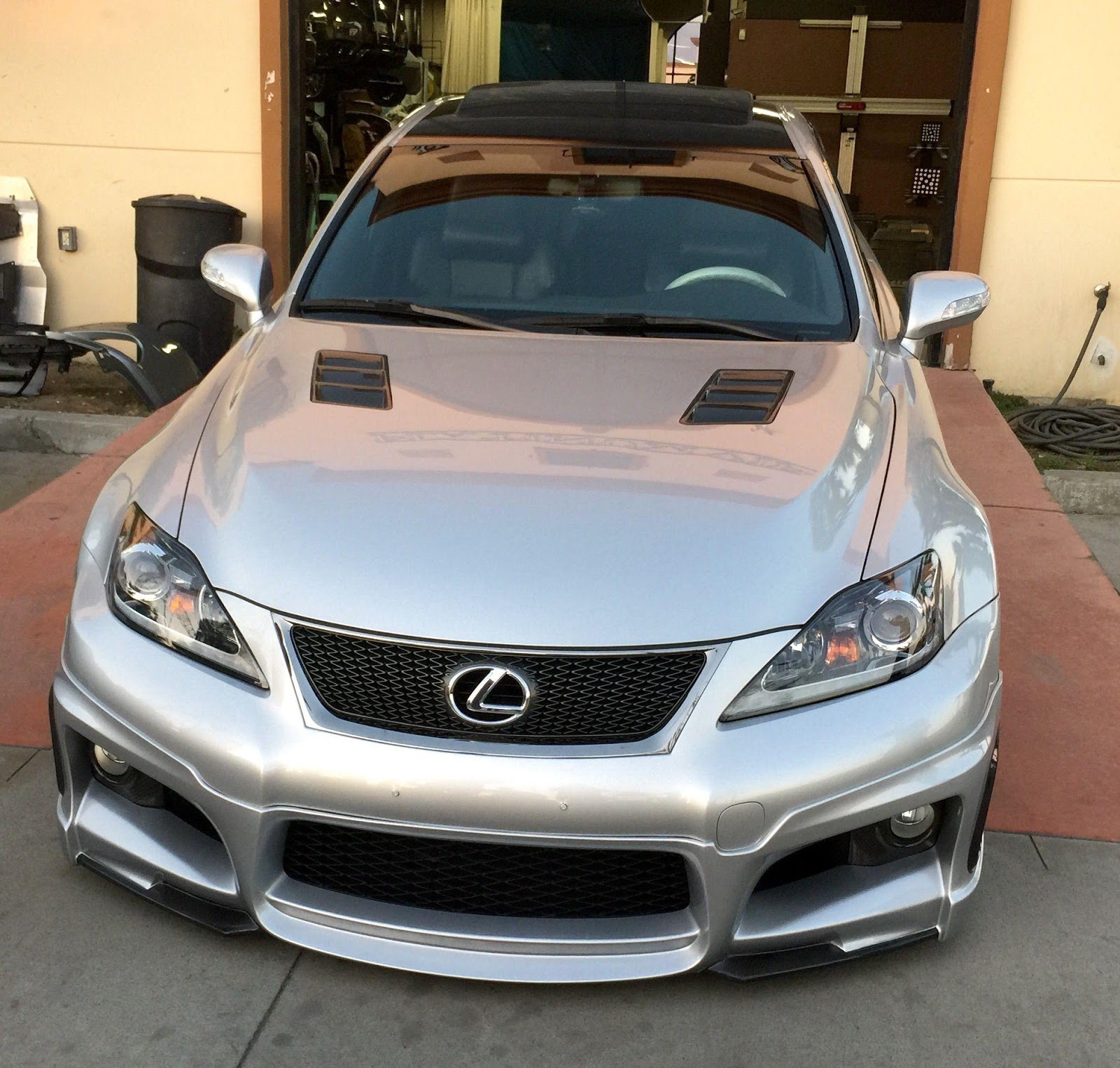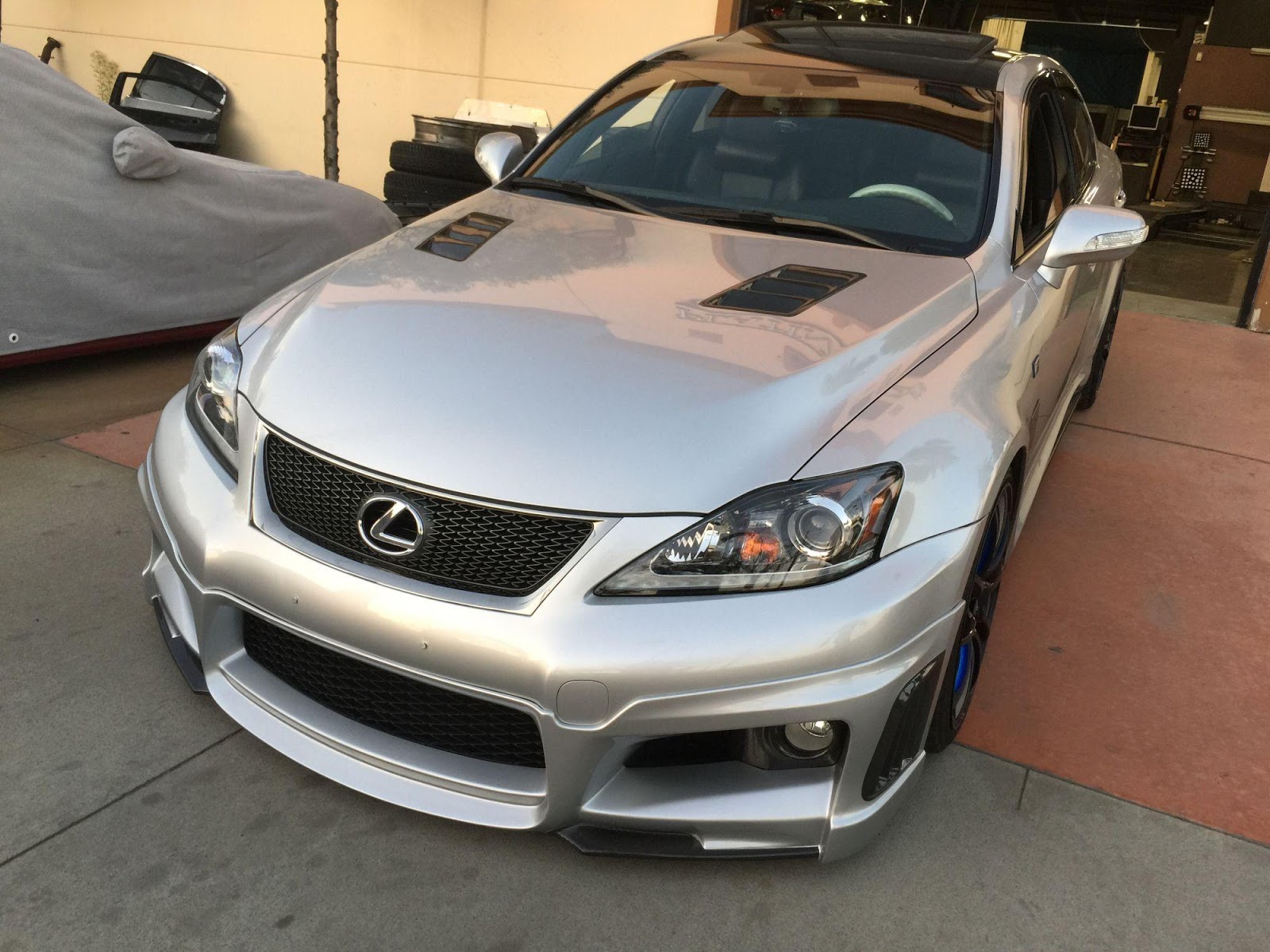 Thanks guys , yeah will do a shoot soon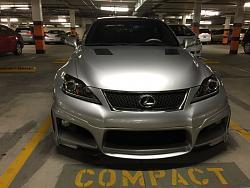 2-4-2015
On the way

another goodie from my good friend Taku from Novel .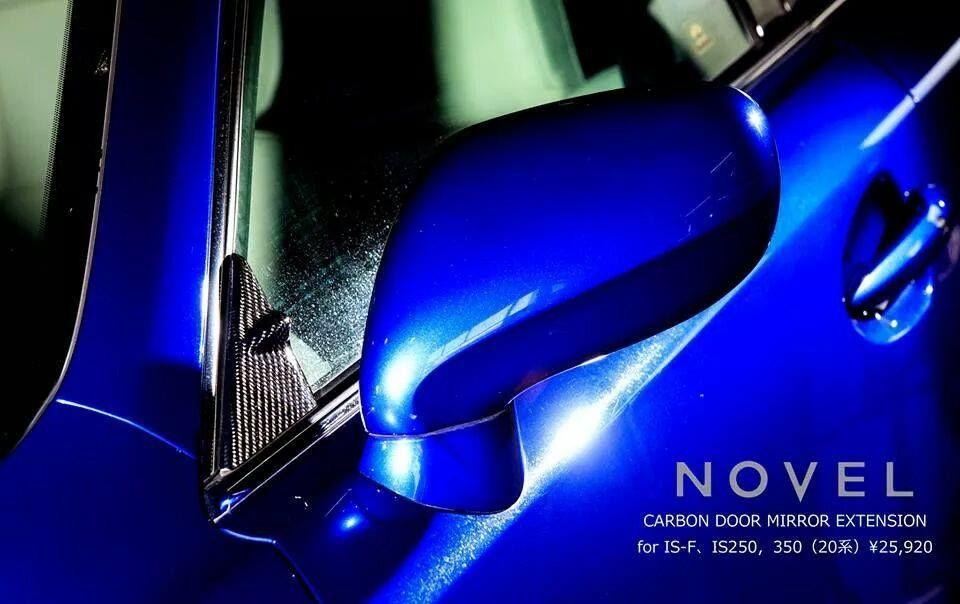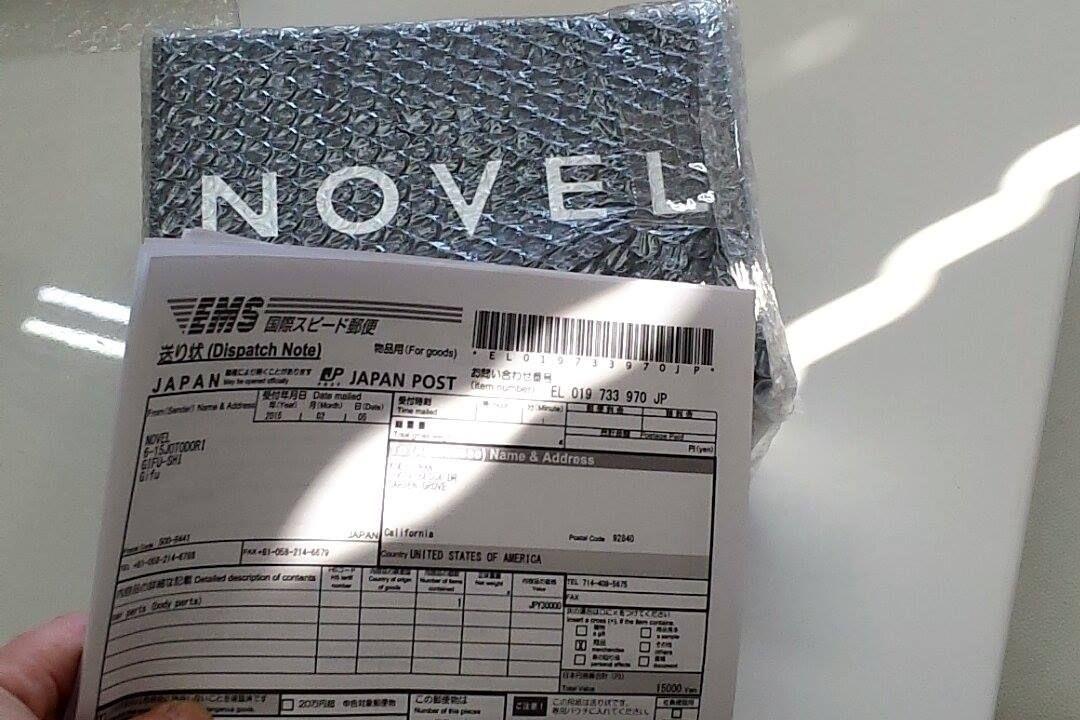 2-10-2015
fast shipment from Novel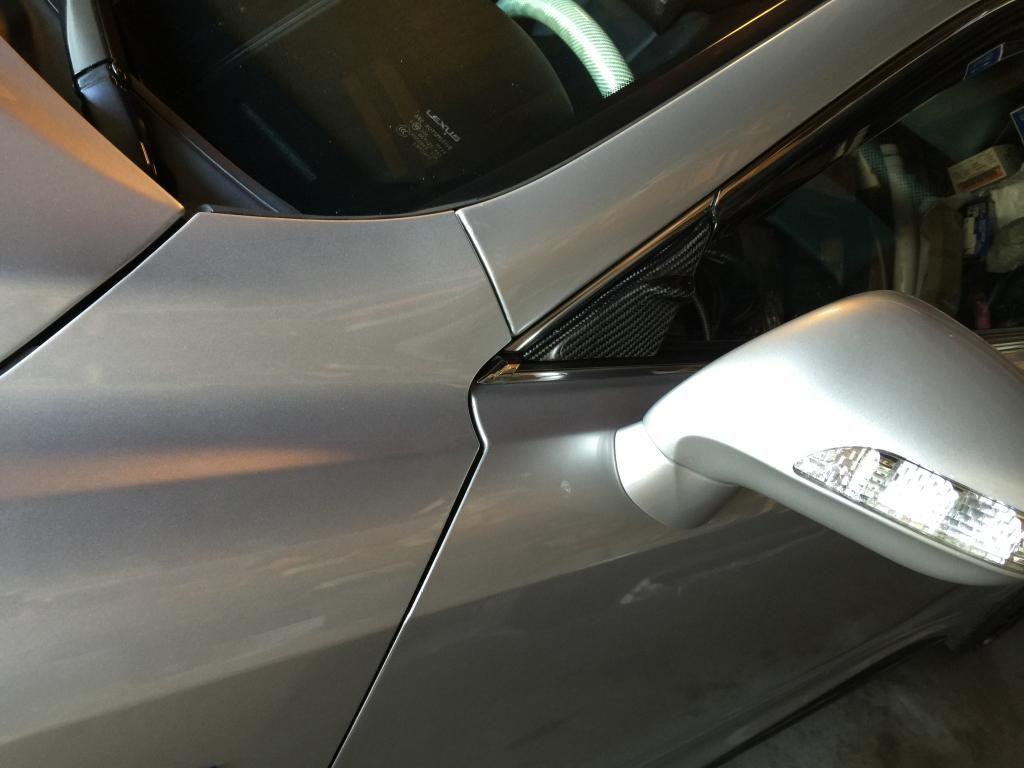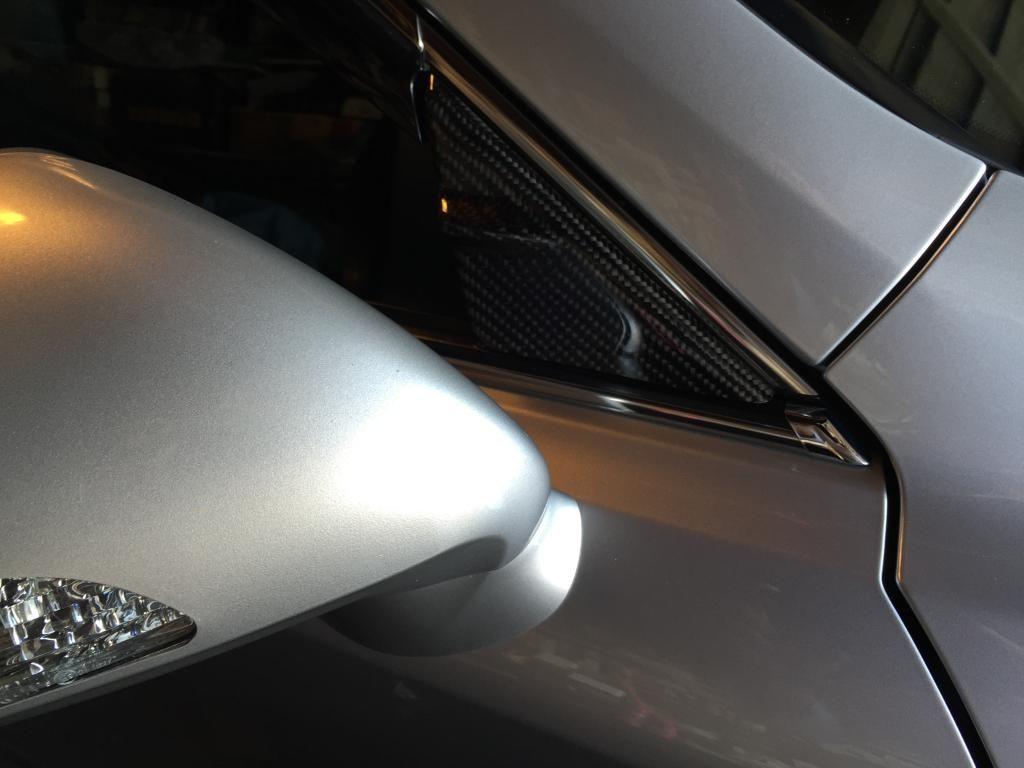 A few more pic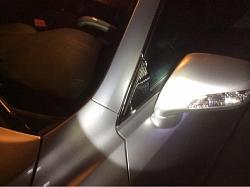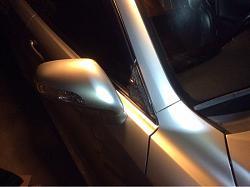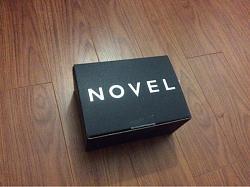 2-19-2015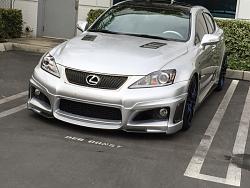 Happy Chinese New Year
2-22-2015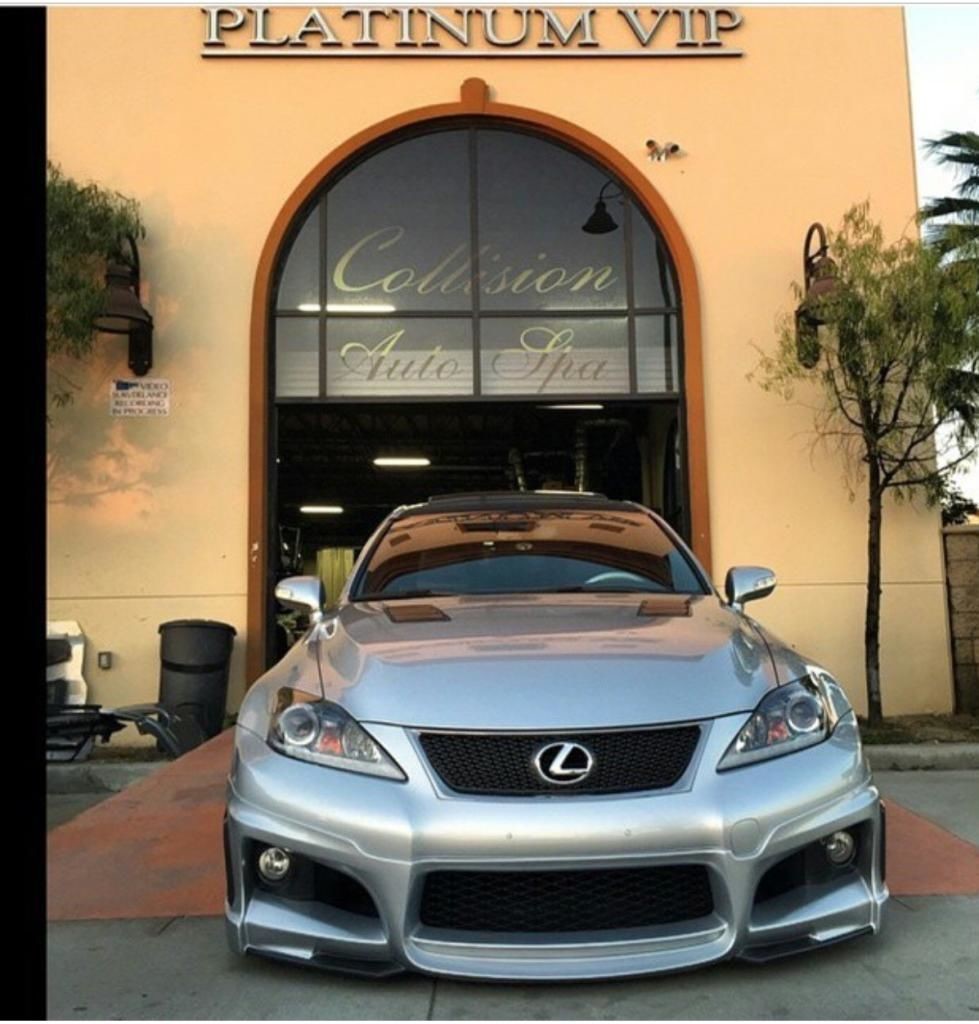 3-16-2015
Few pictures from yesterday picnic

Thanks to Brian and Eric for the awesome pictures and still waiting for Jeff for more lolz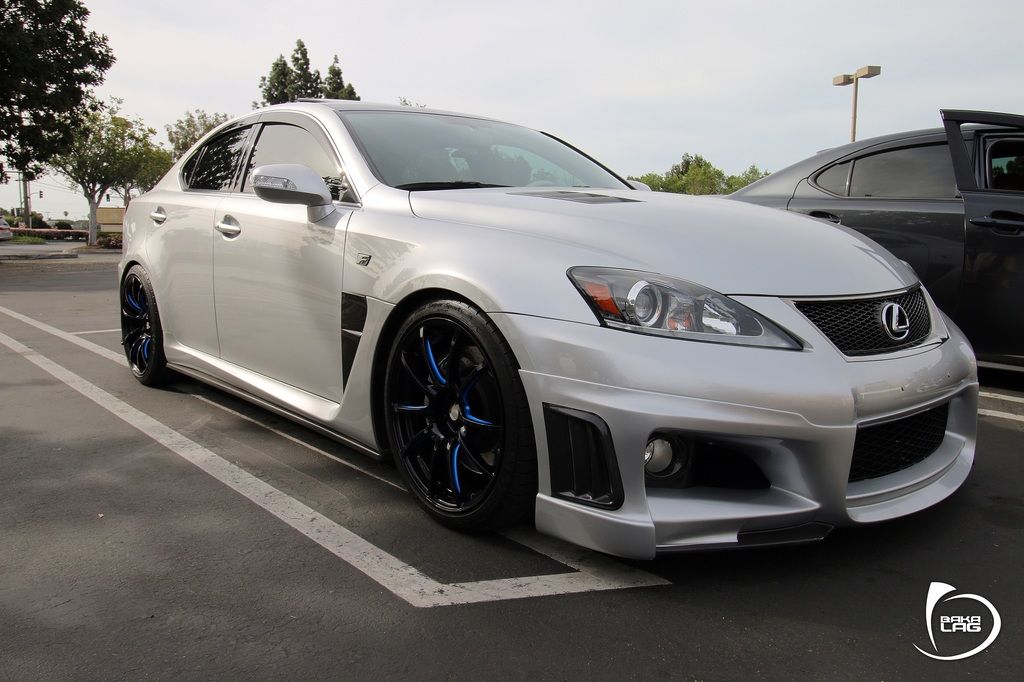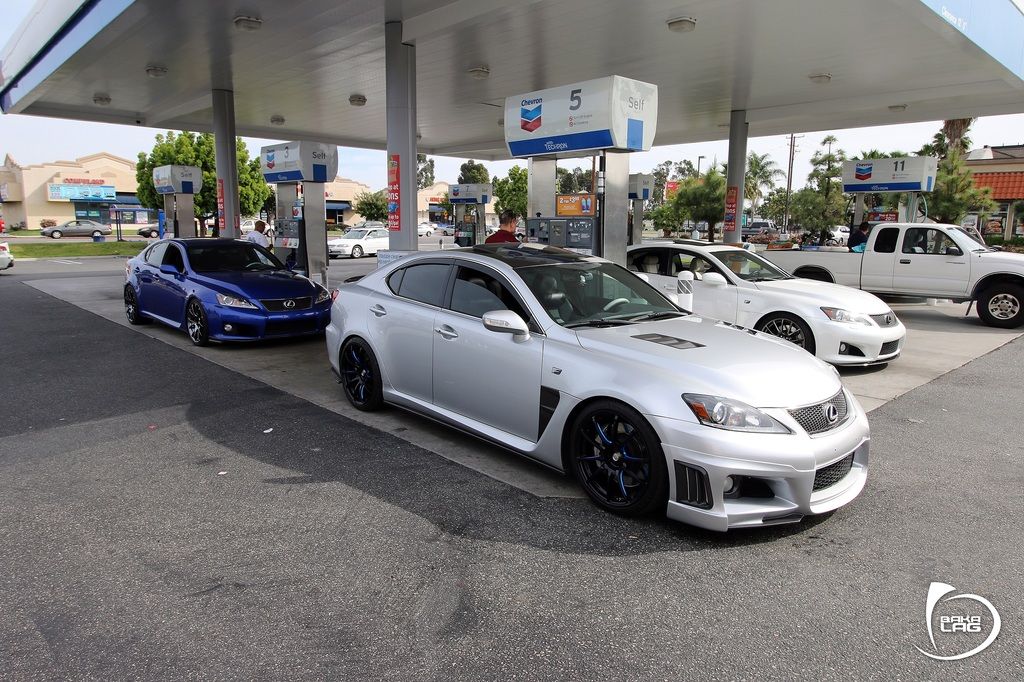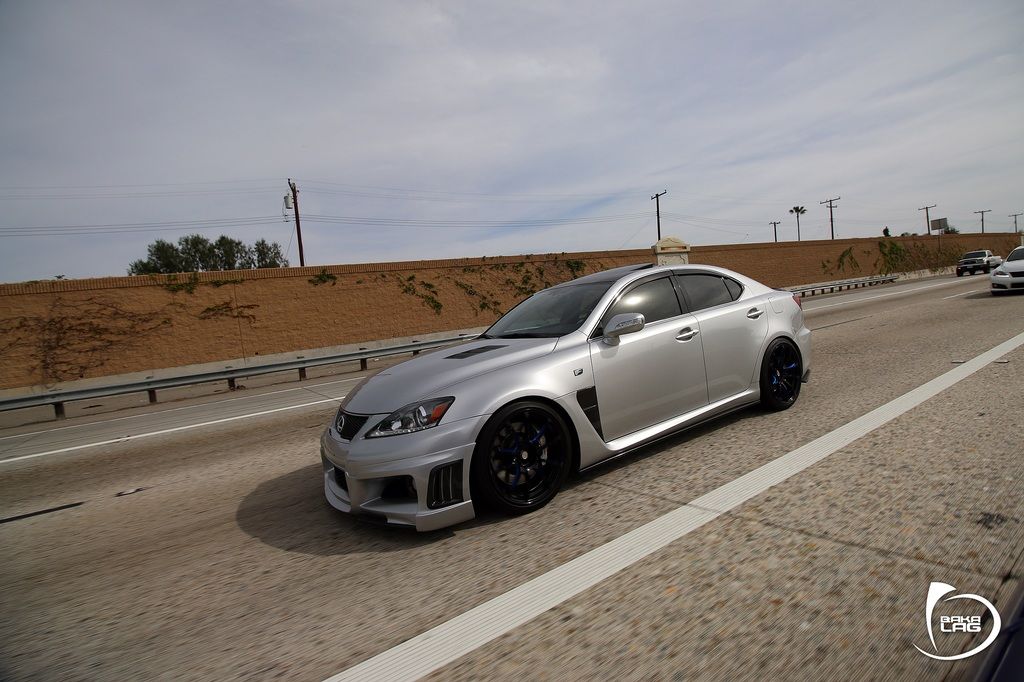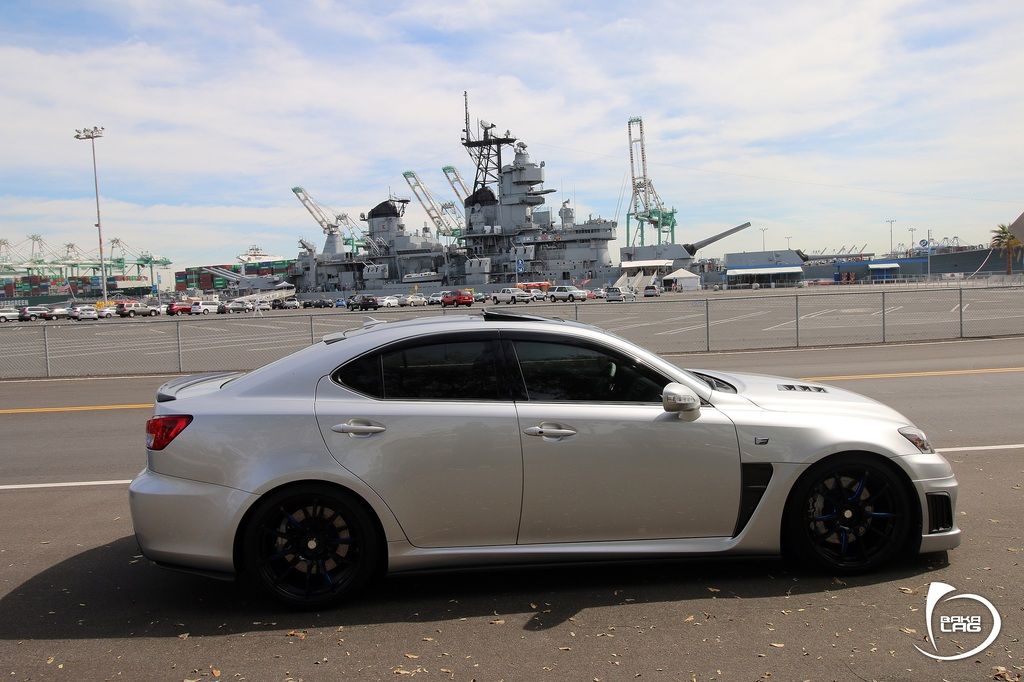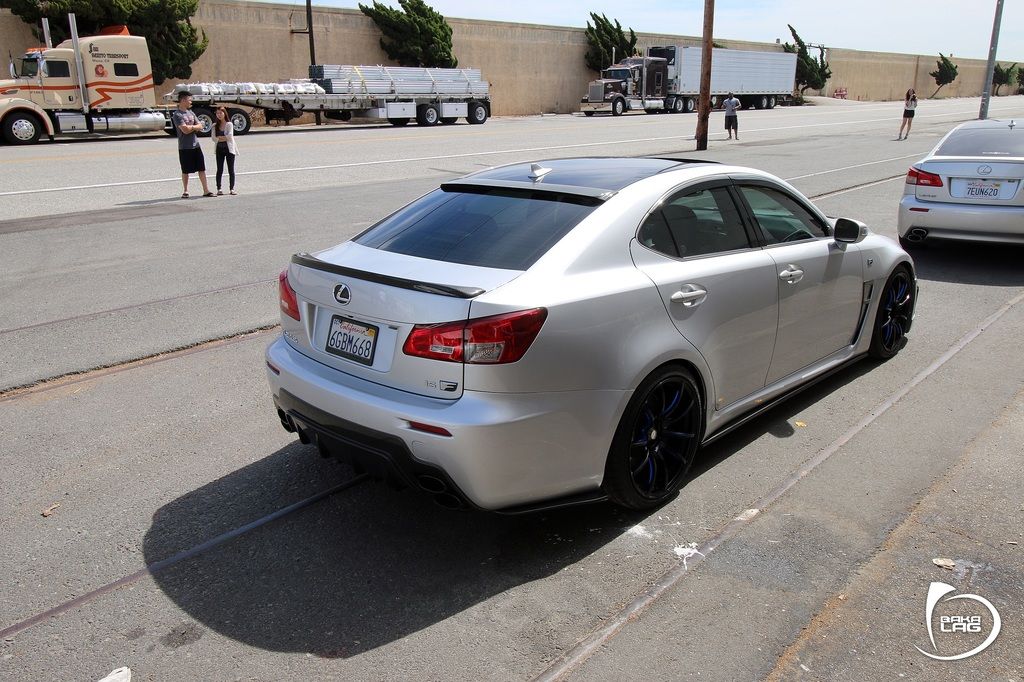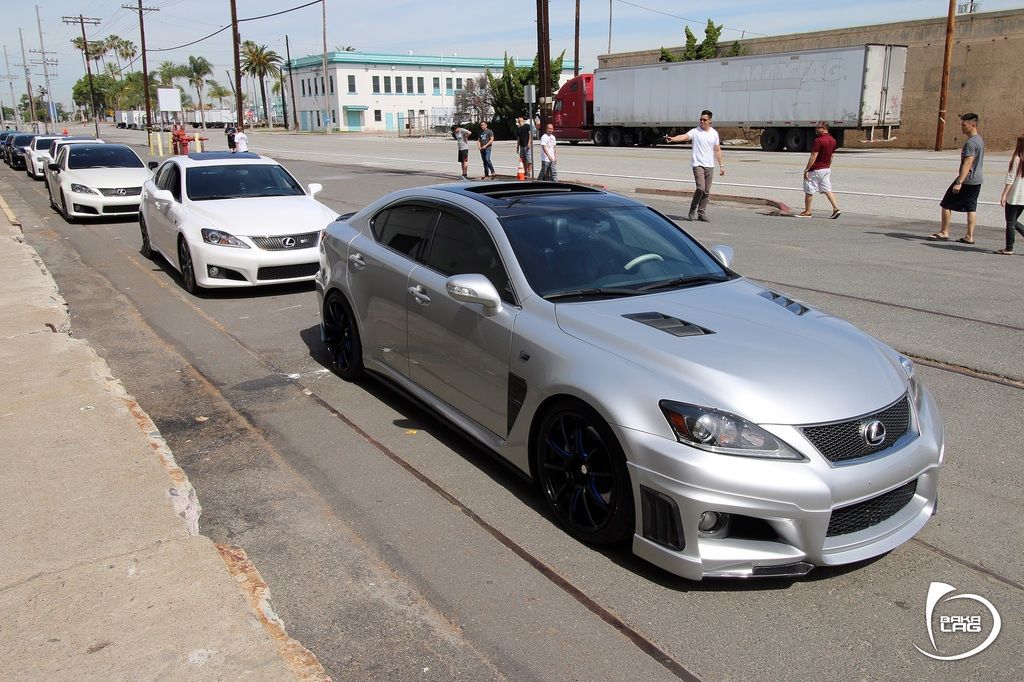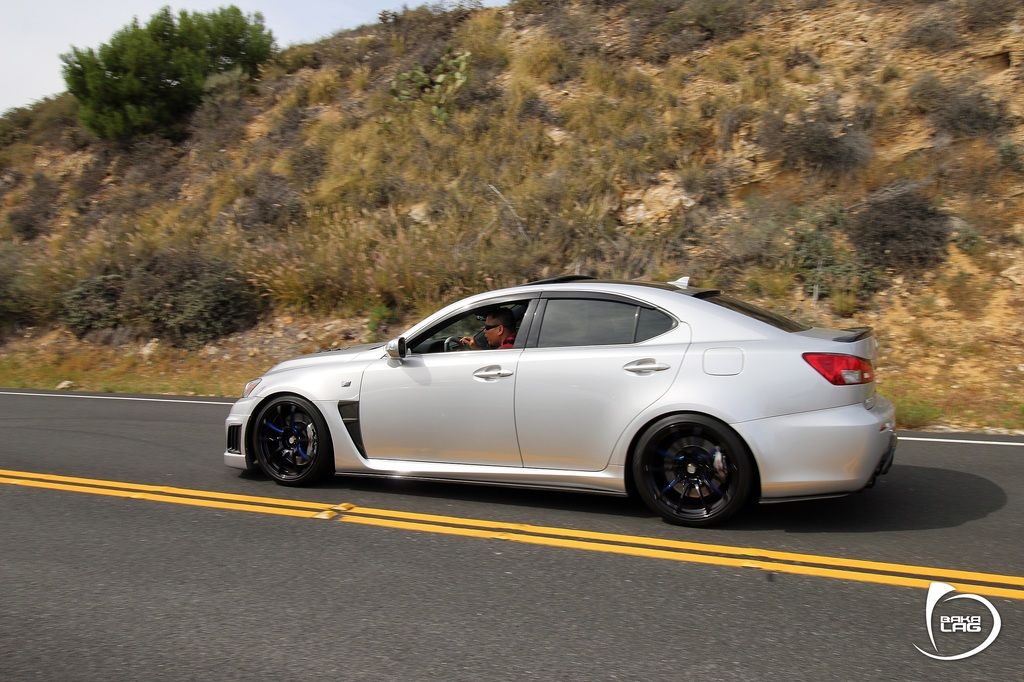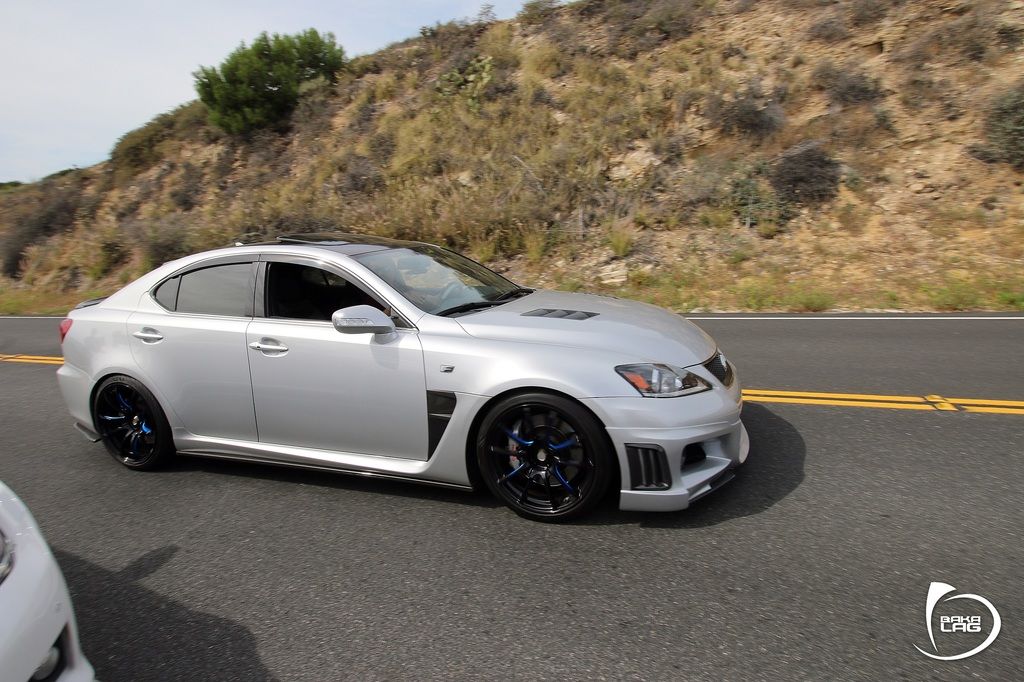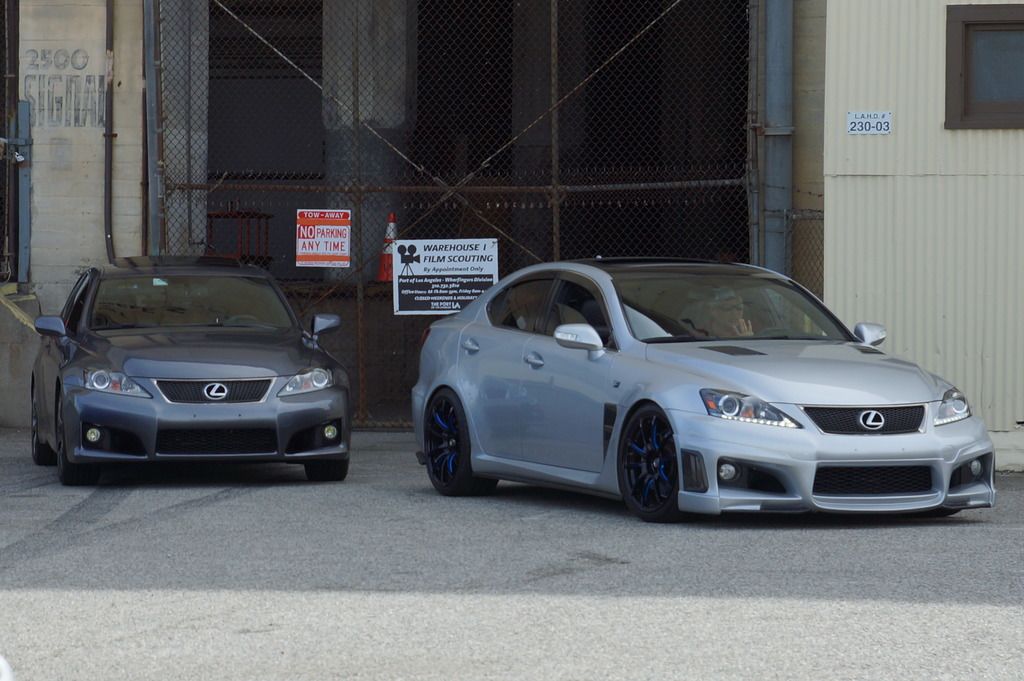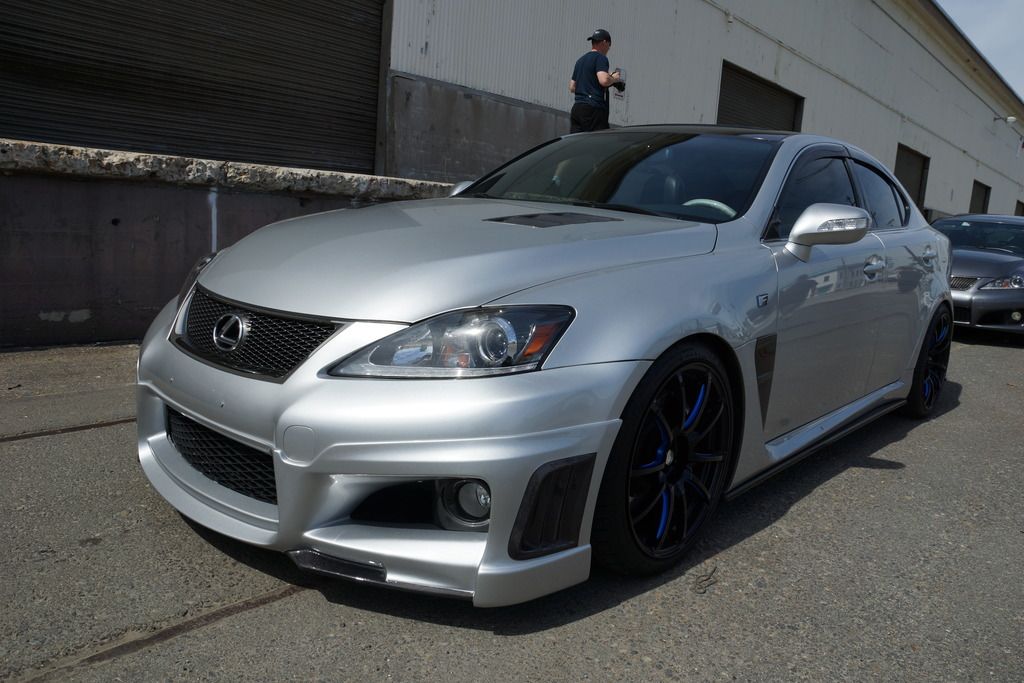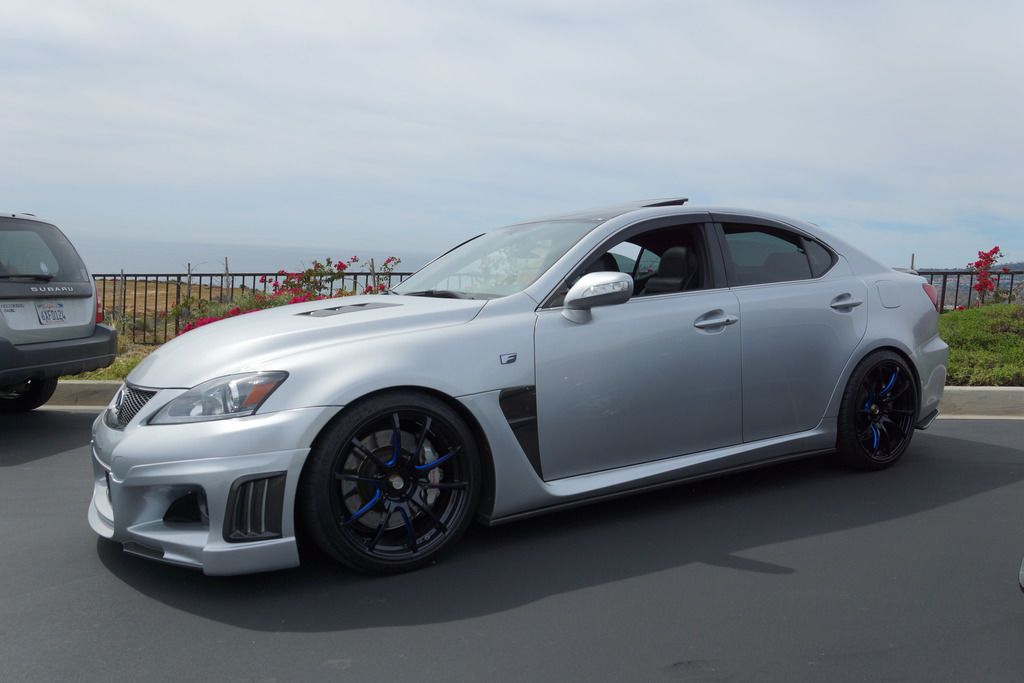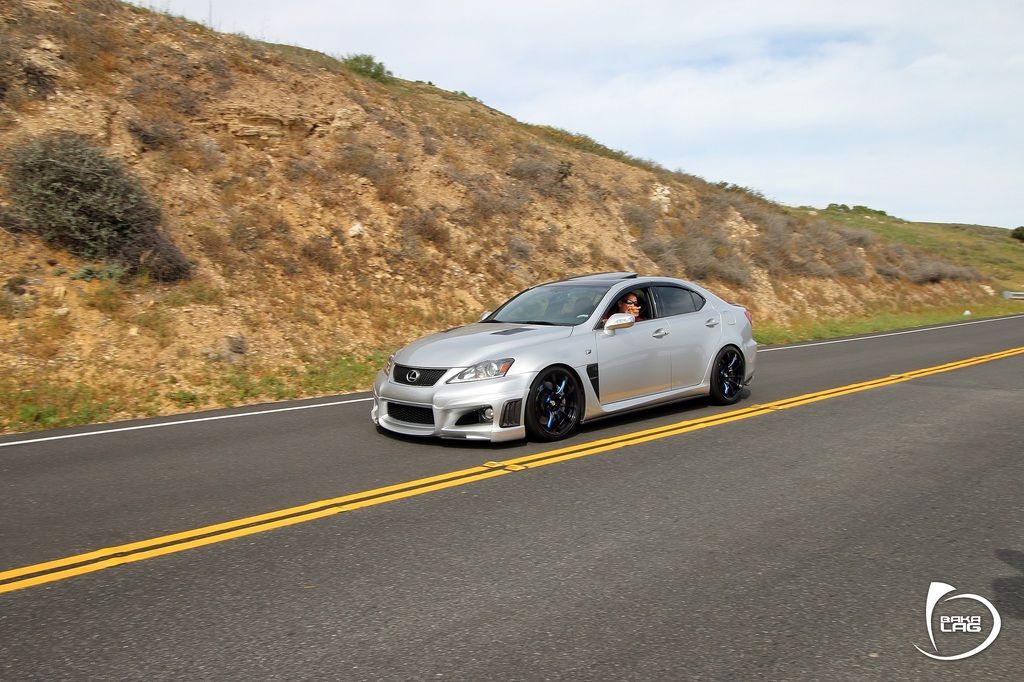 3-21-2015
More pictures by Jeff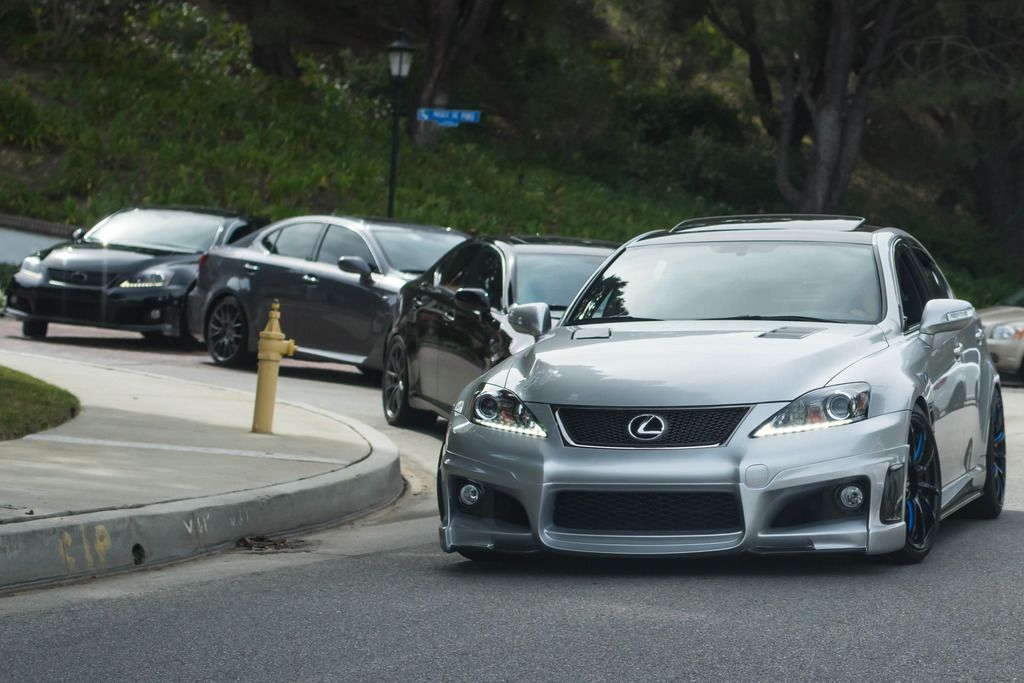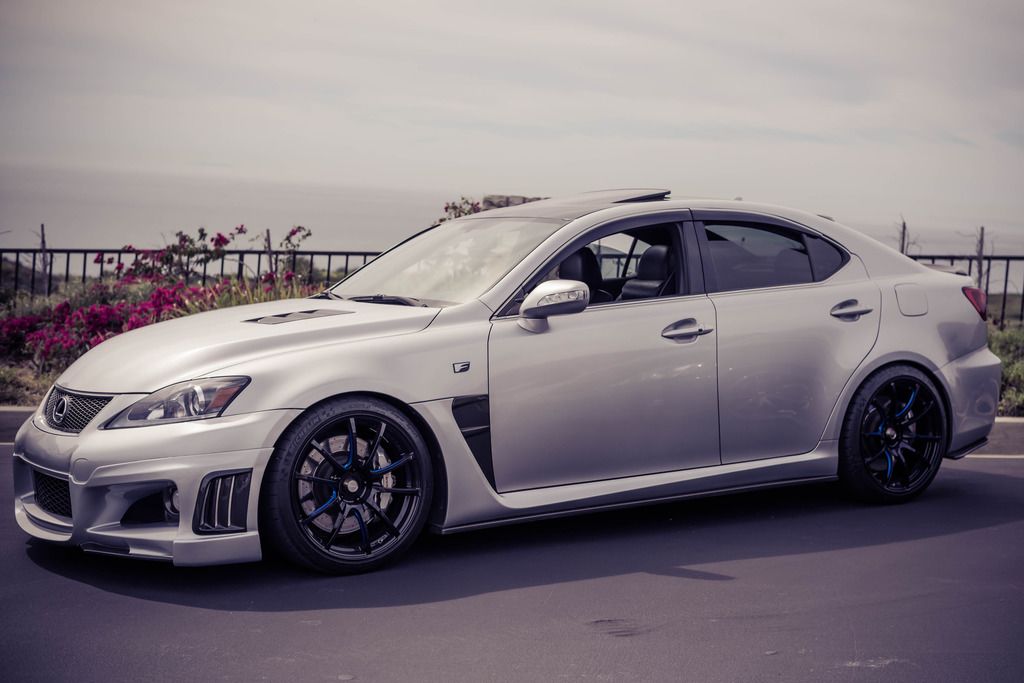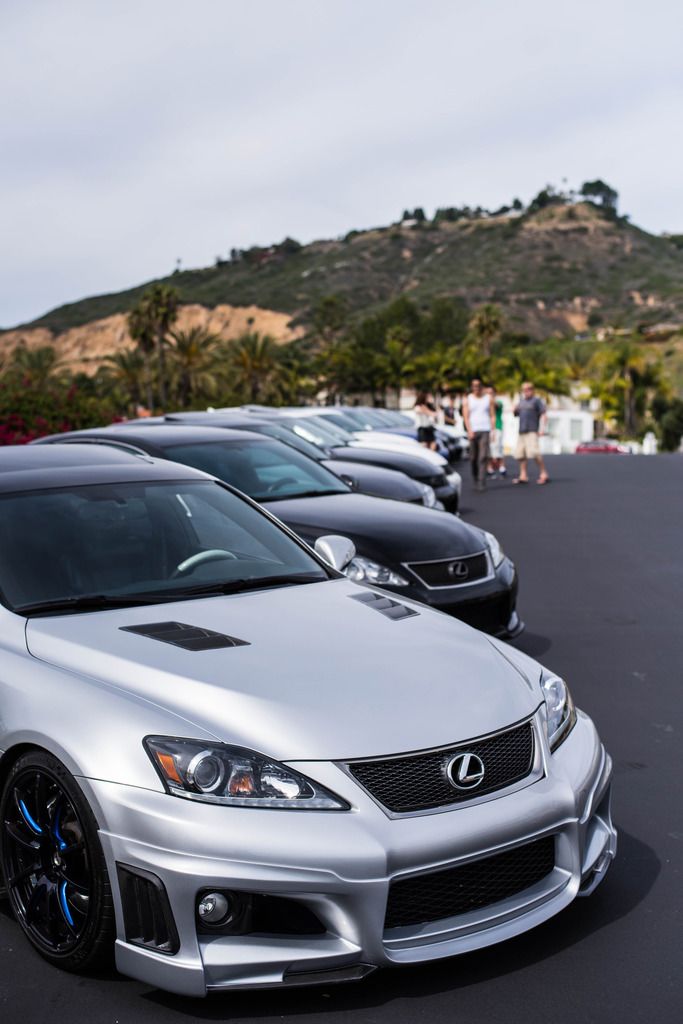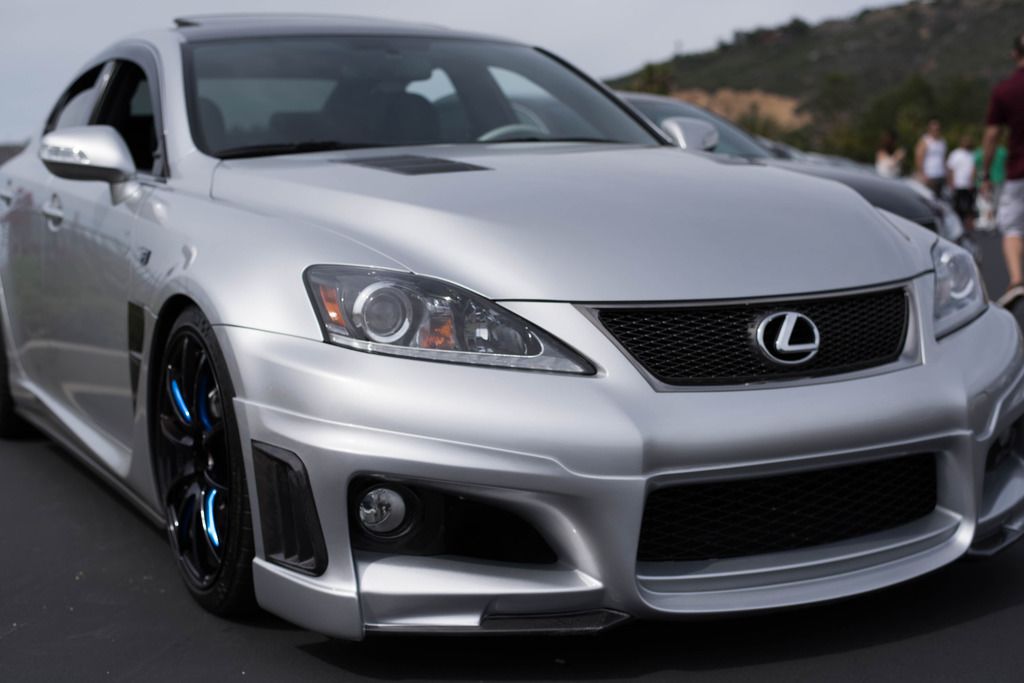 8-2-2015
Just ordering these today, I didn't know it already came out lol meeting the Brit today he pointed out for me😊.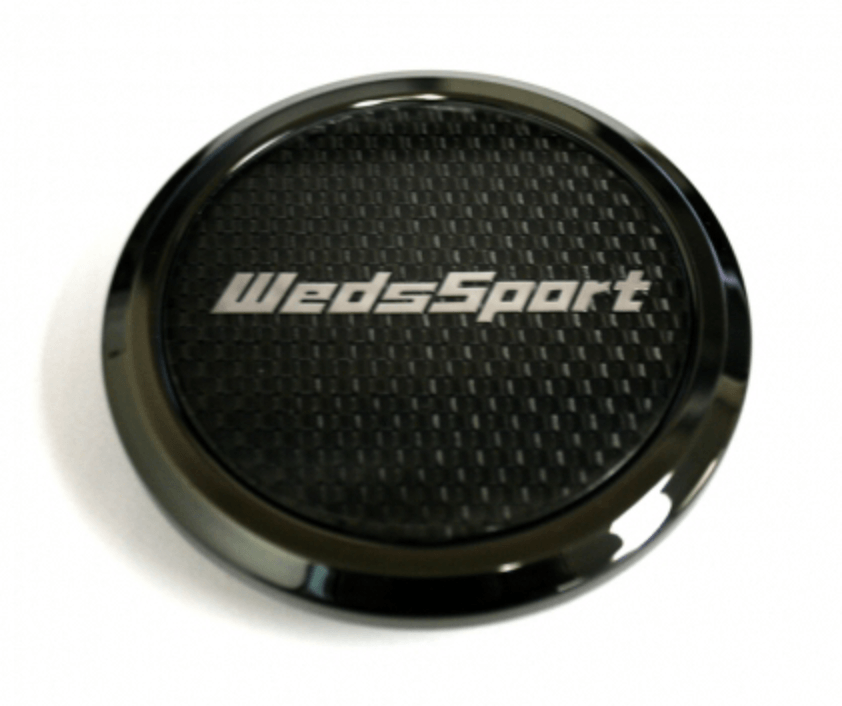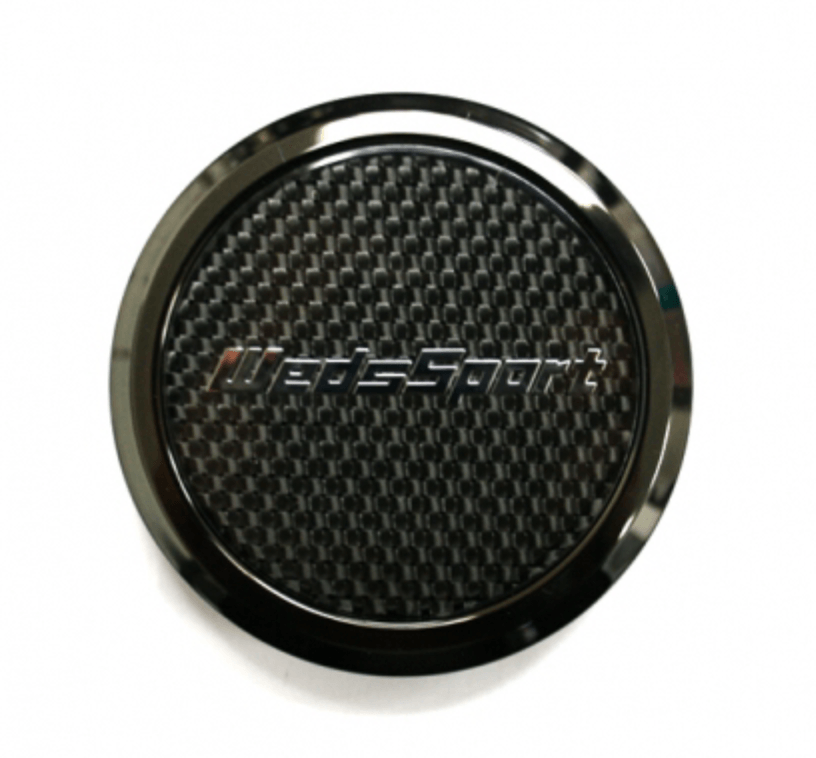 8-4-2015
Will do sir

Here a few pictures taking by Brian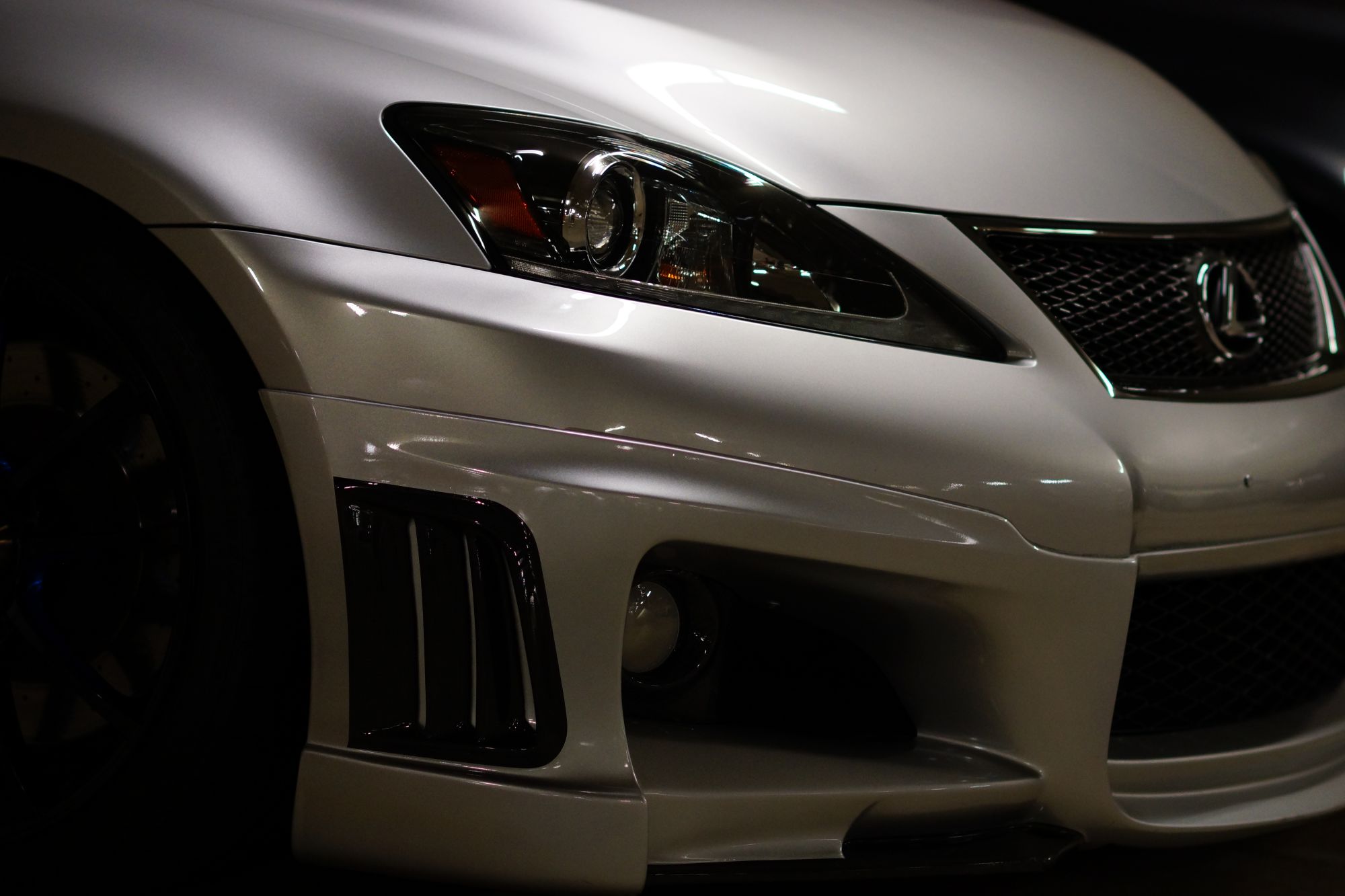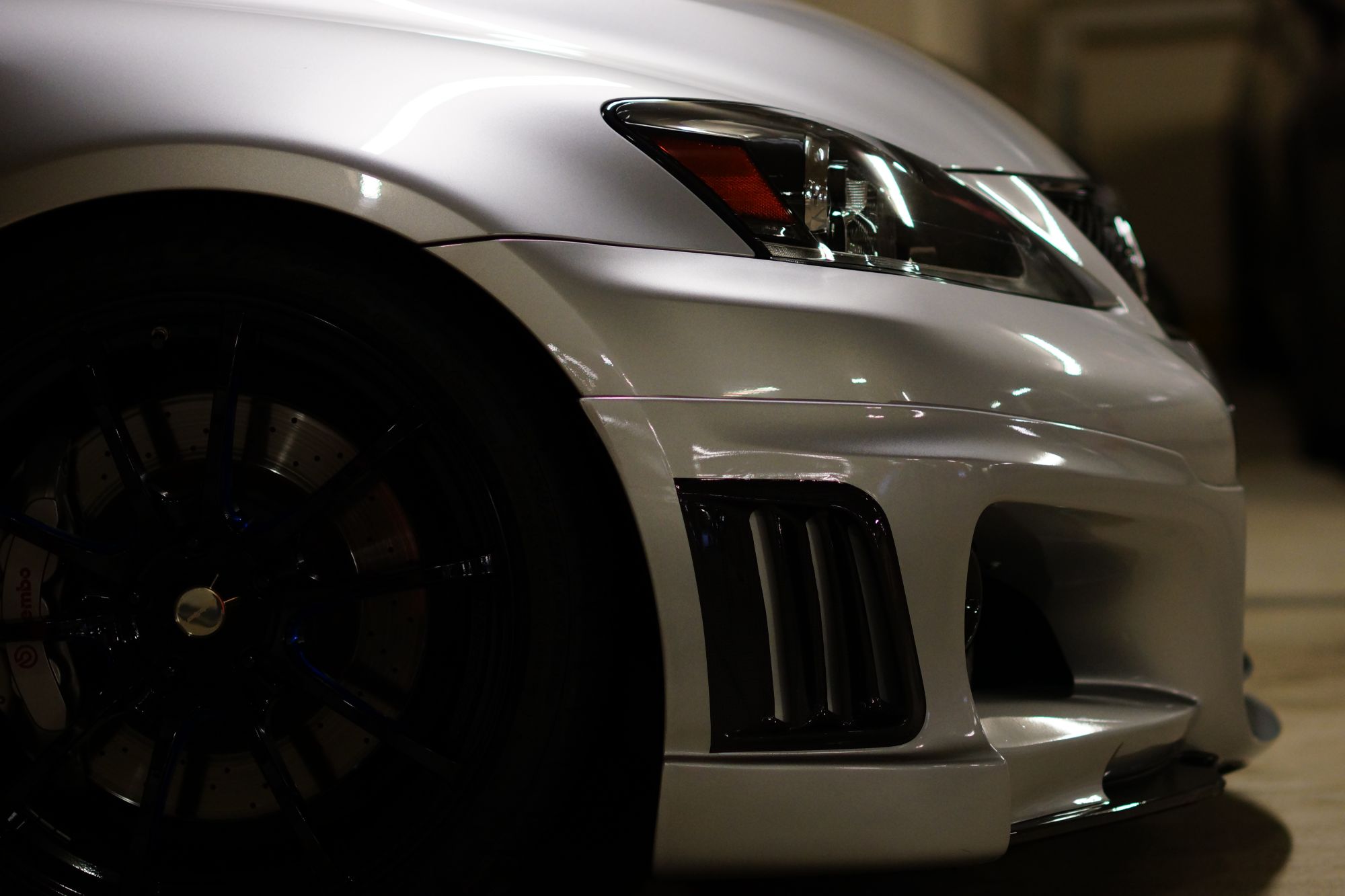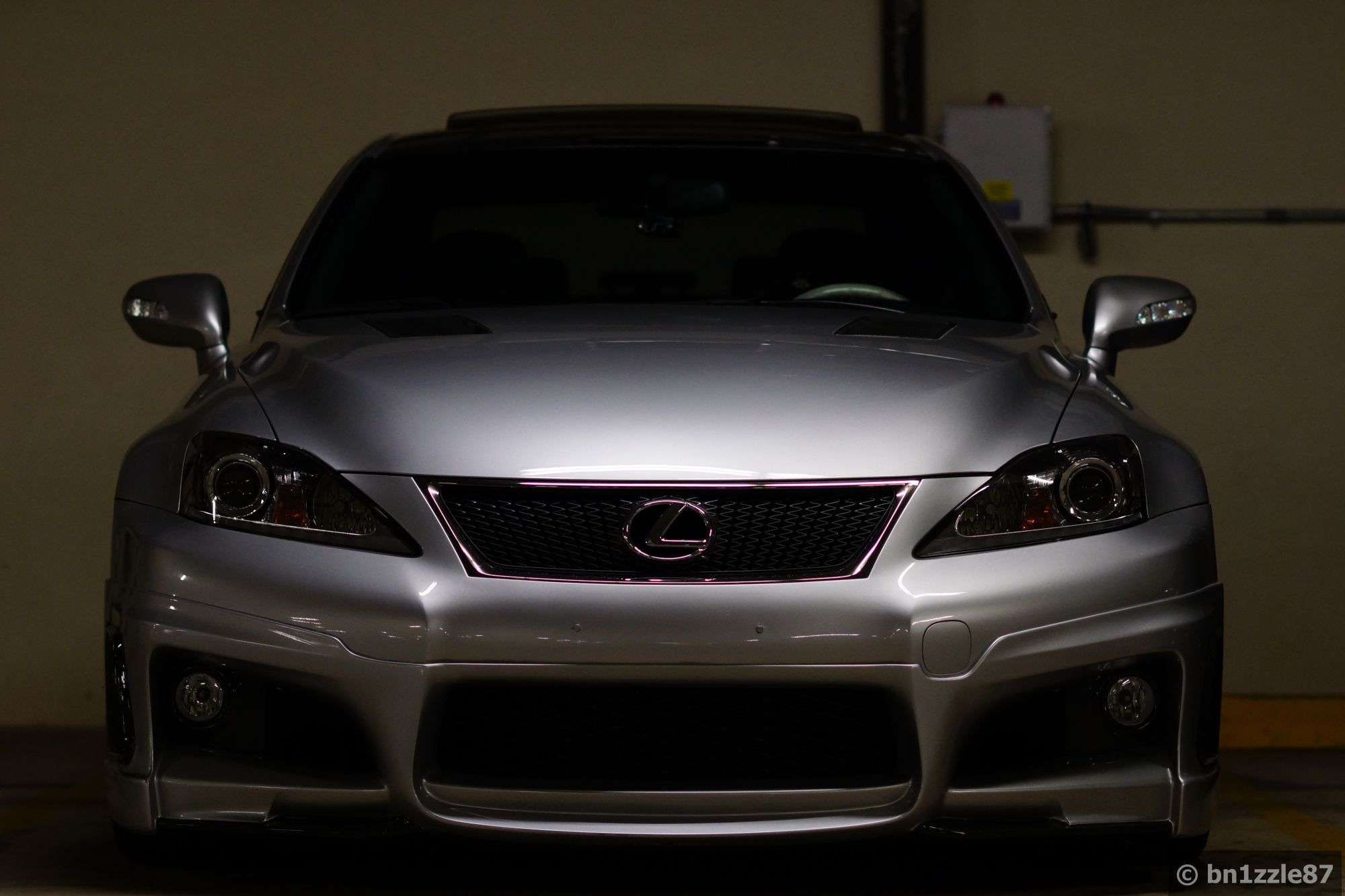 8-8-2015
Quick snap of the new carbon center caps 😊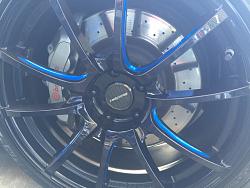 8-24-2015
Some pictures from Brian, yesterday at Lexus of Escondido in San Diego

thanks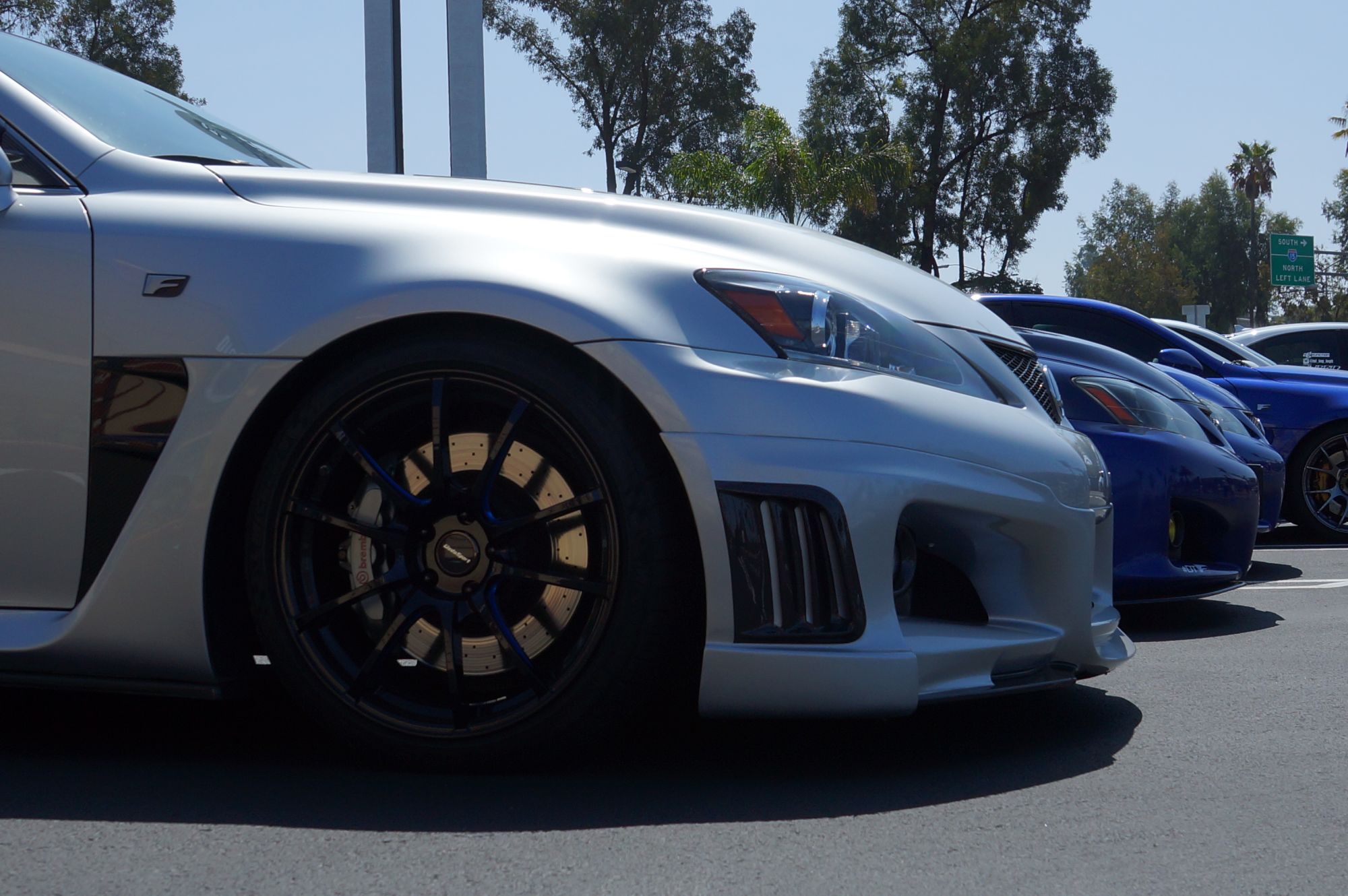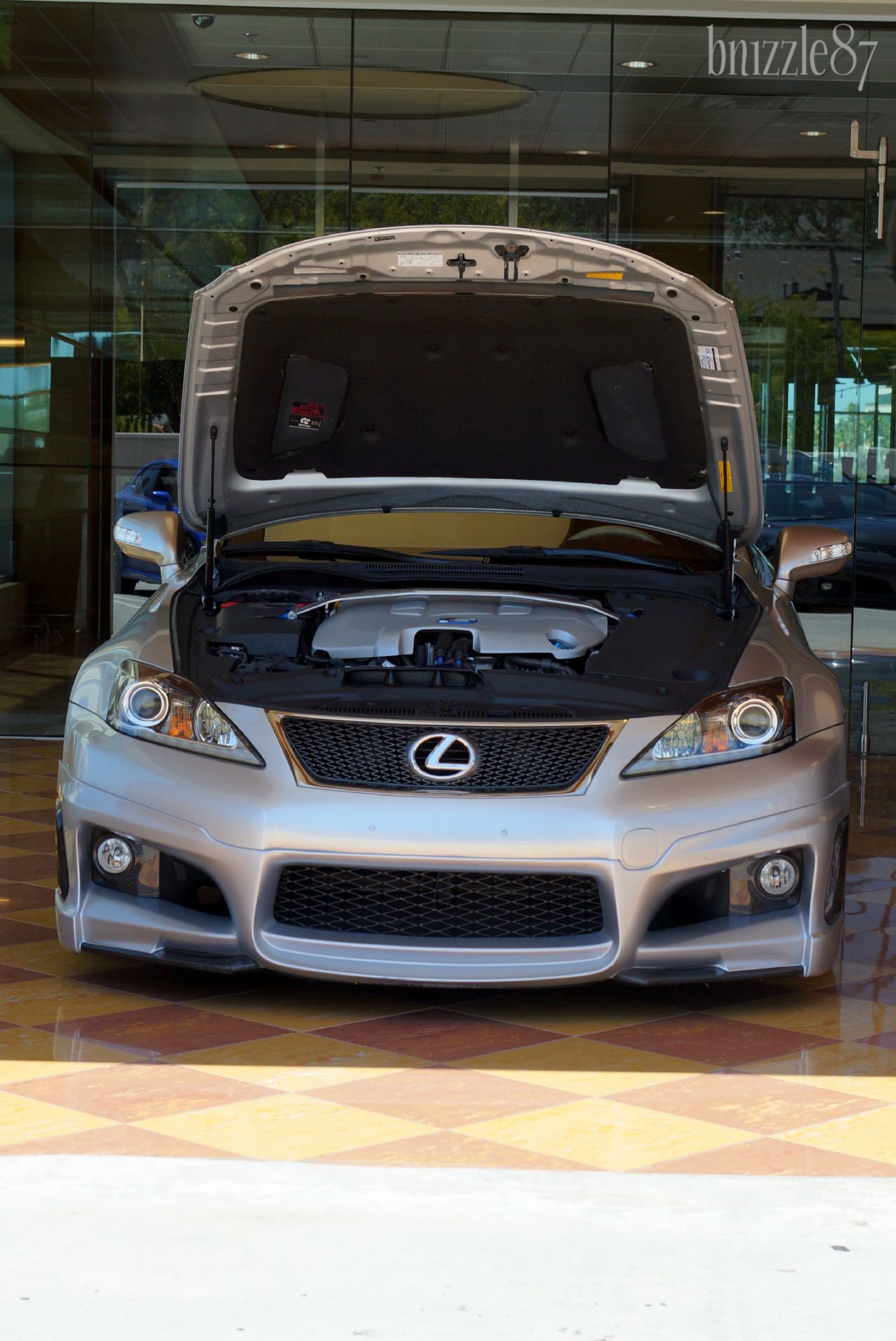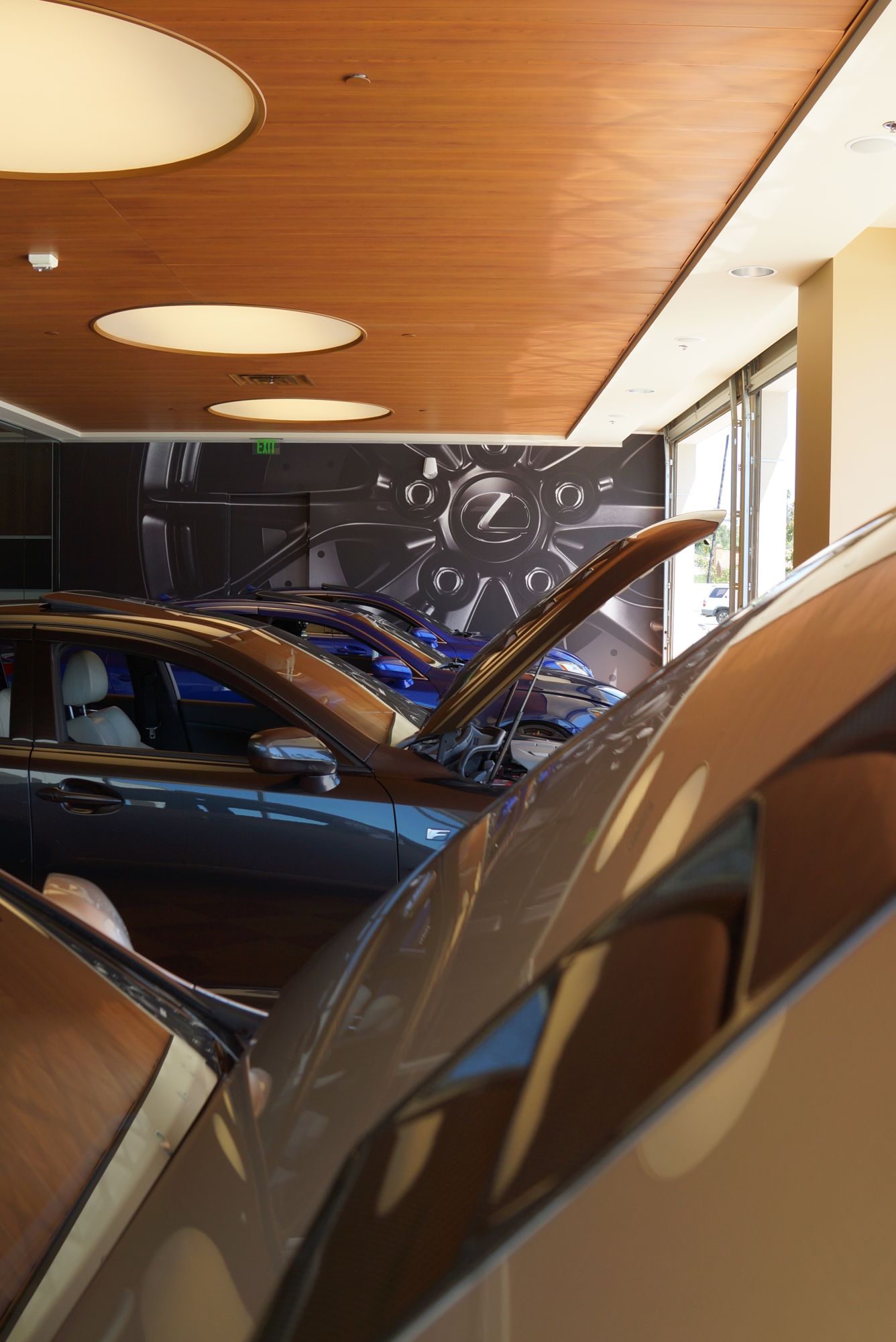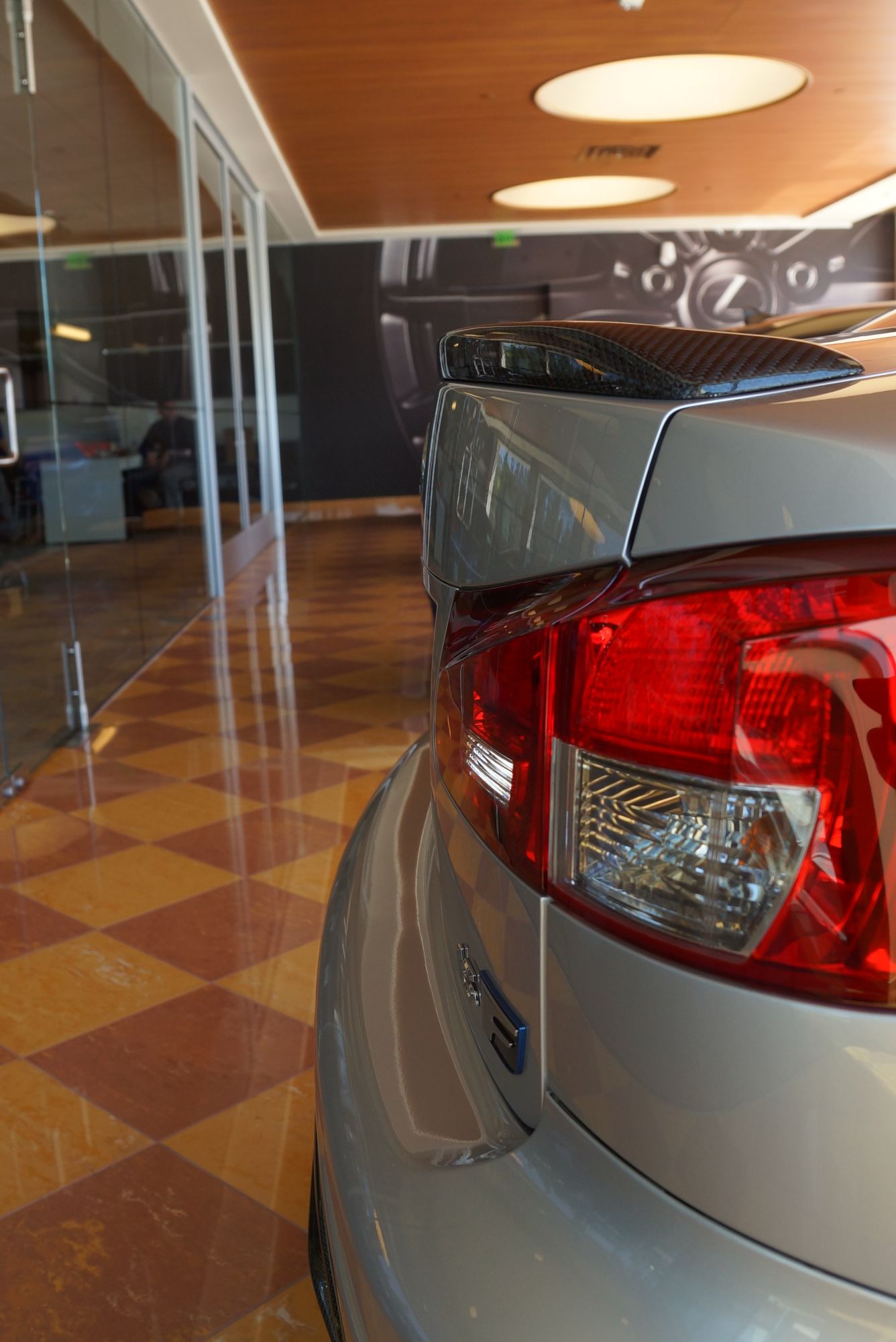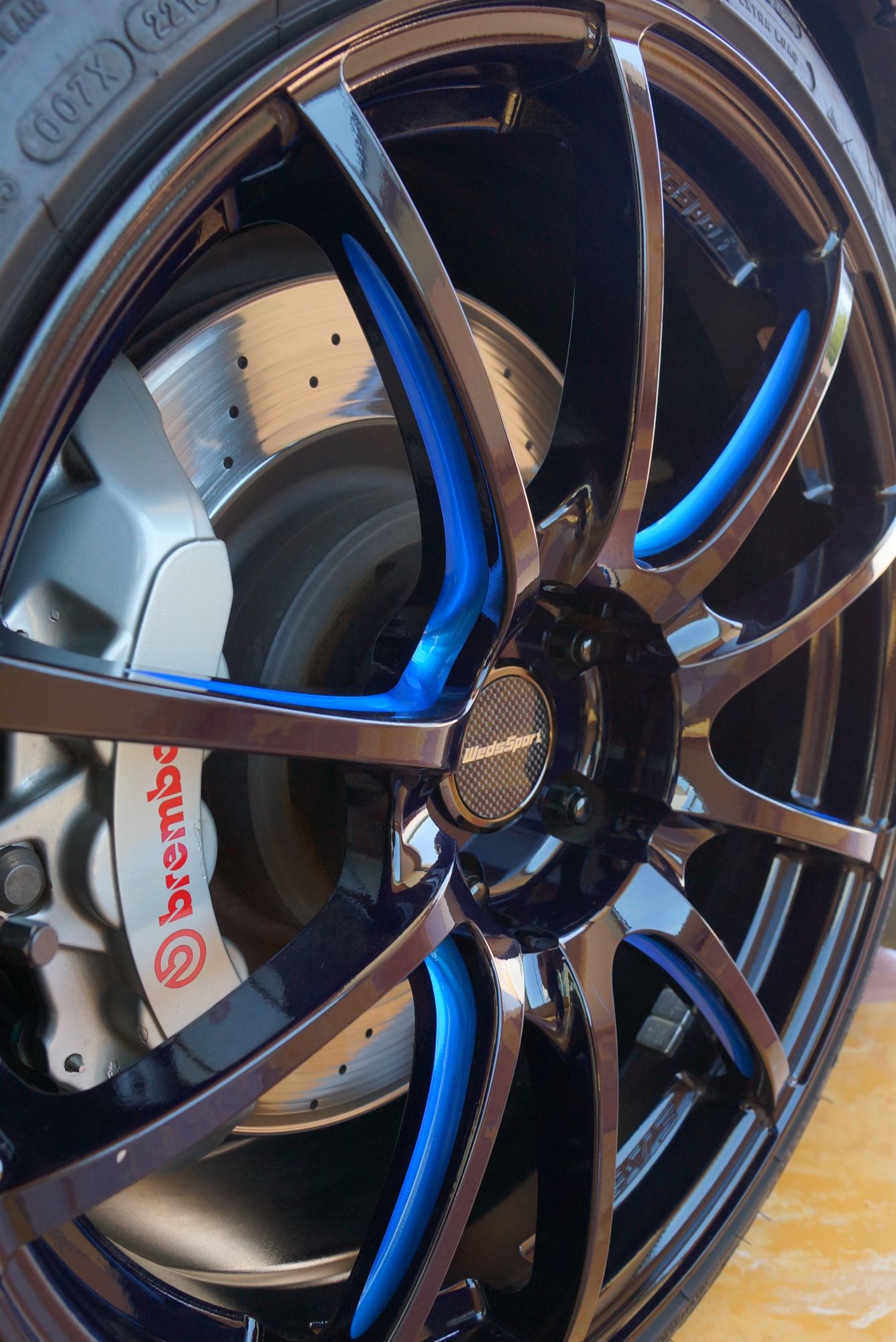 1-26-2016
A LITTLE UP DATE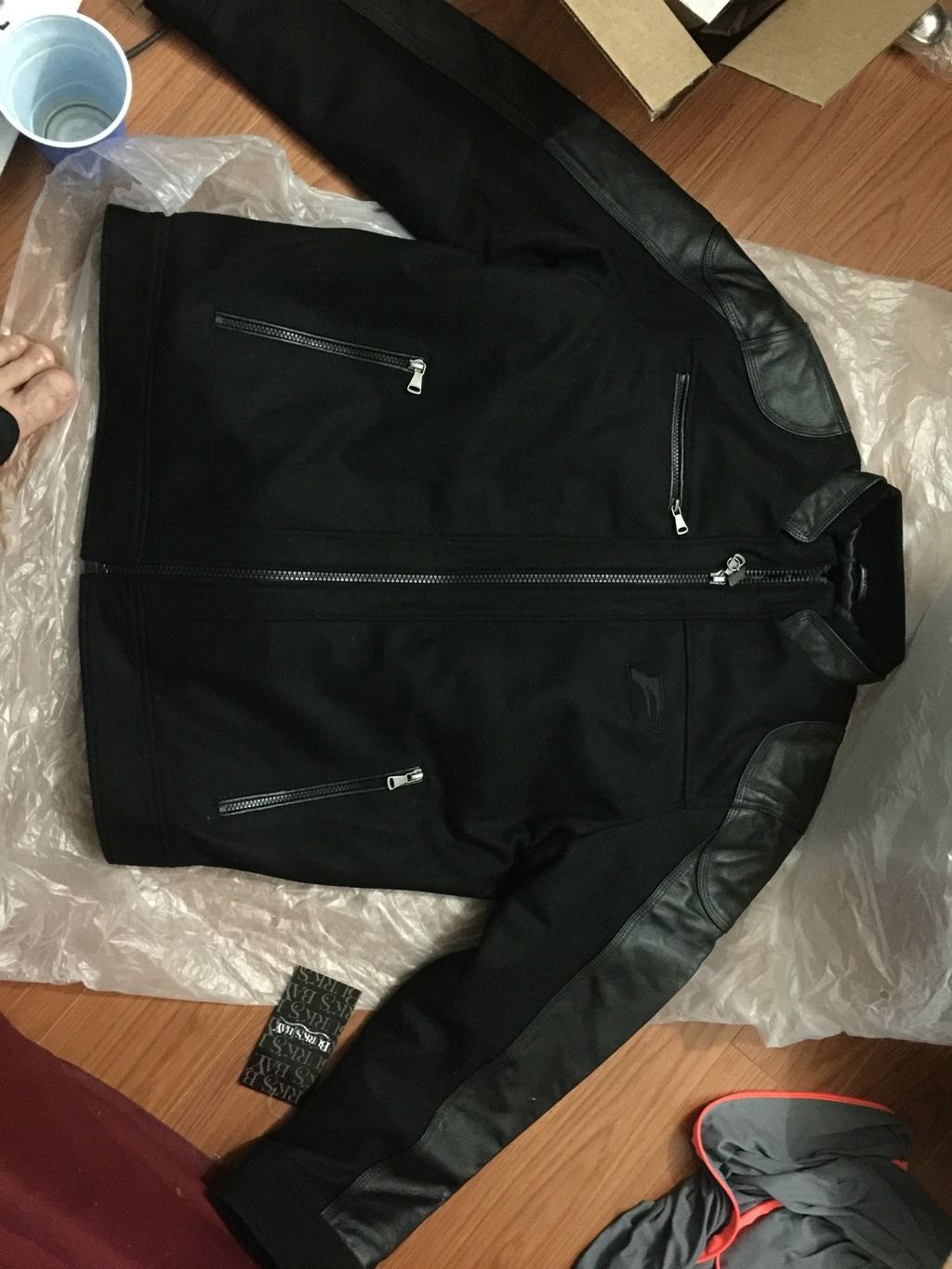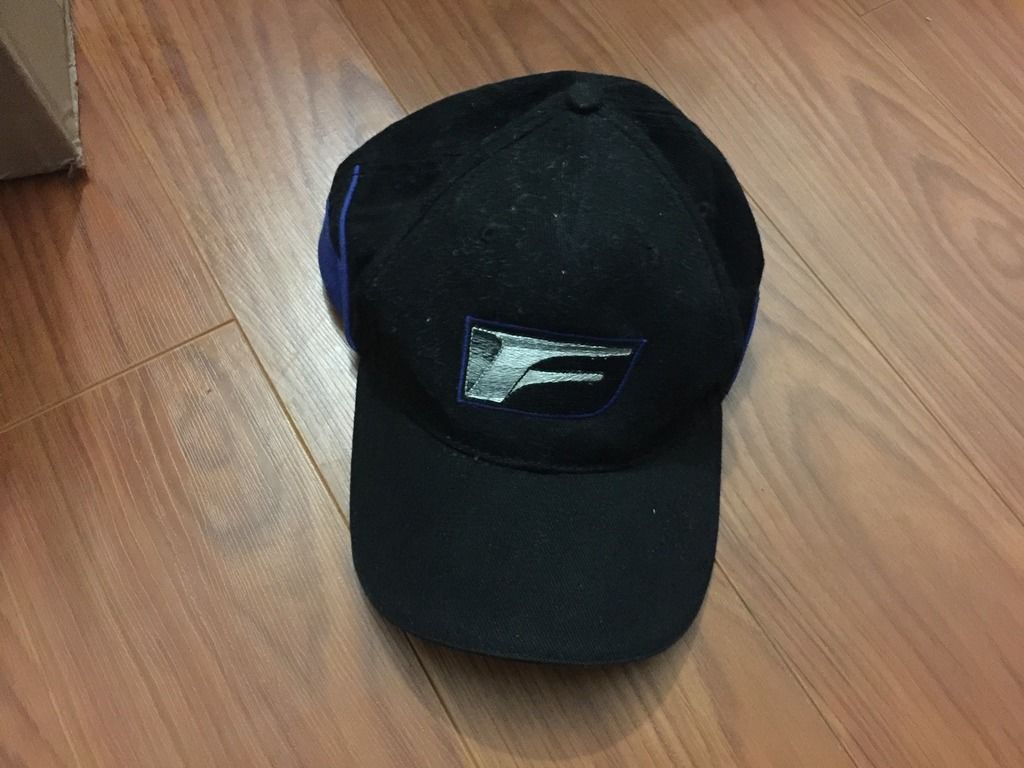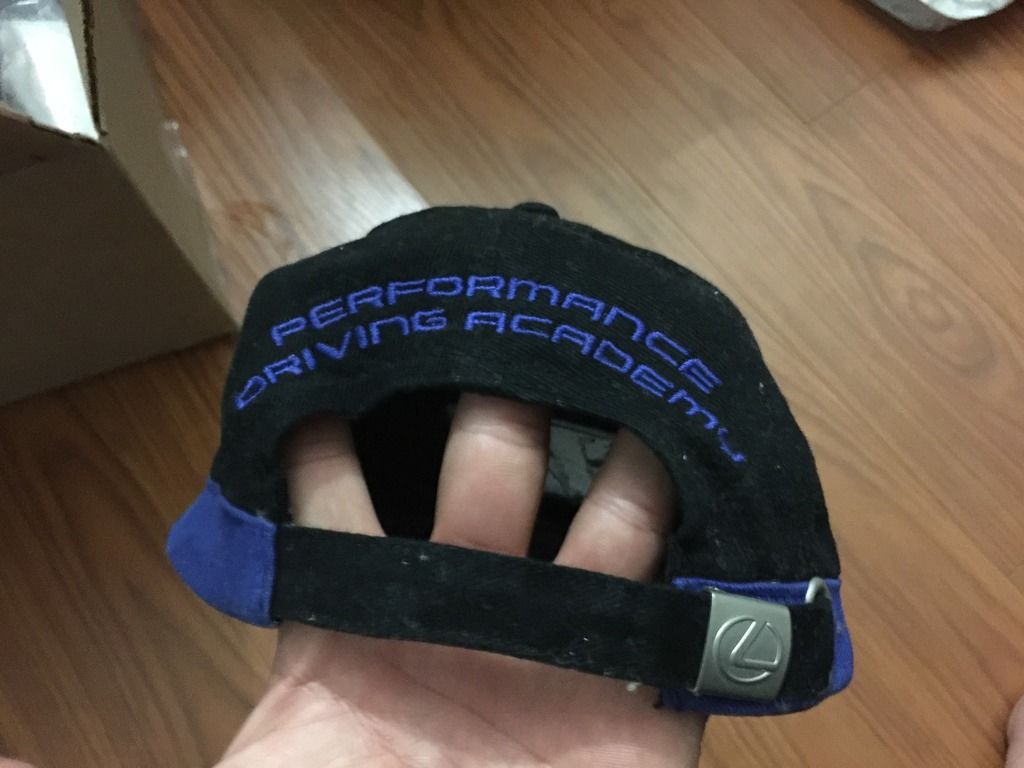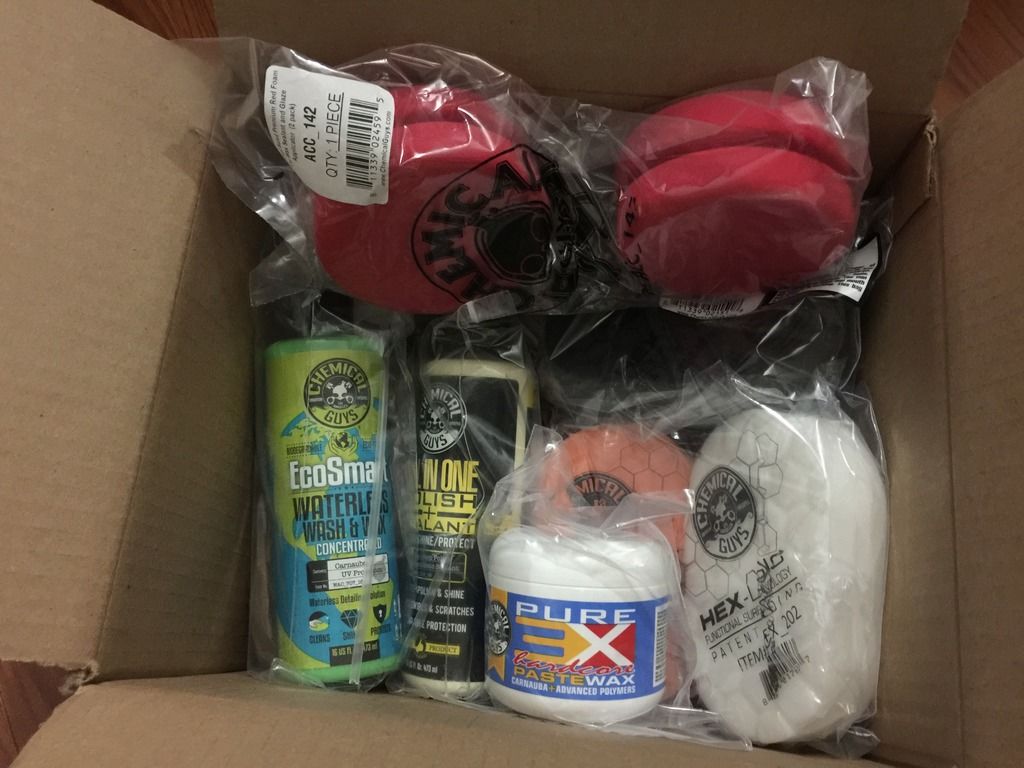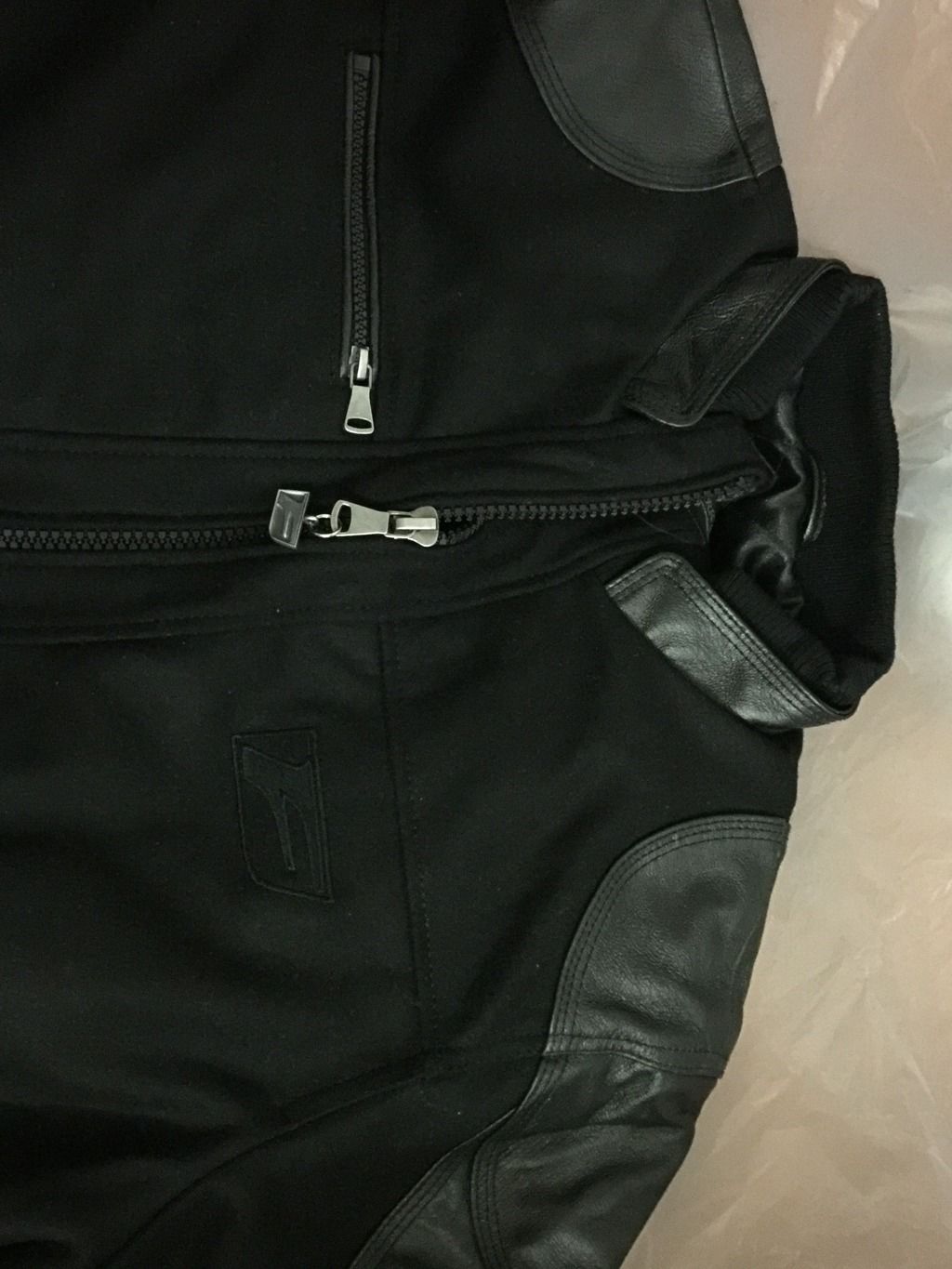 HAVENT DETAIL MY CAR FOR A LONG WHILE NOW SO ITS A GOOD TIME TO DO IT

LOLZ
1-28-2016
DYNO BEFORE TUNED
4-7-2016
Here is after tuned but I only did about 100 miles on it . Need to do more pulls and drive to break in and squeeze out 5 to 8 whp more from the tuned 😊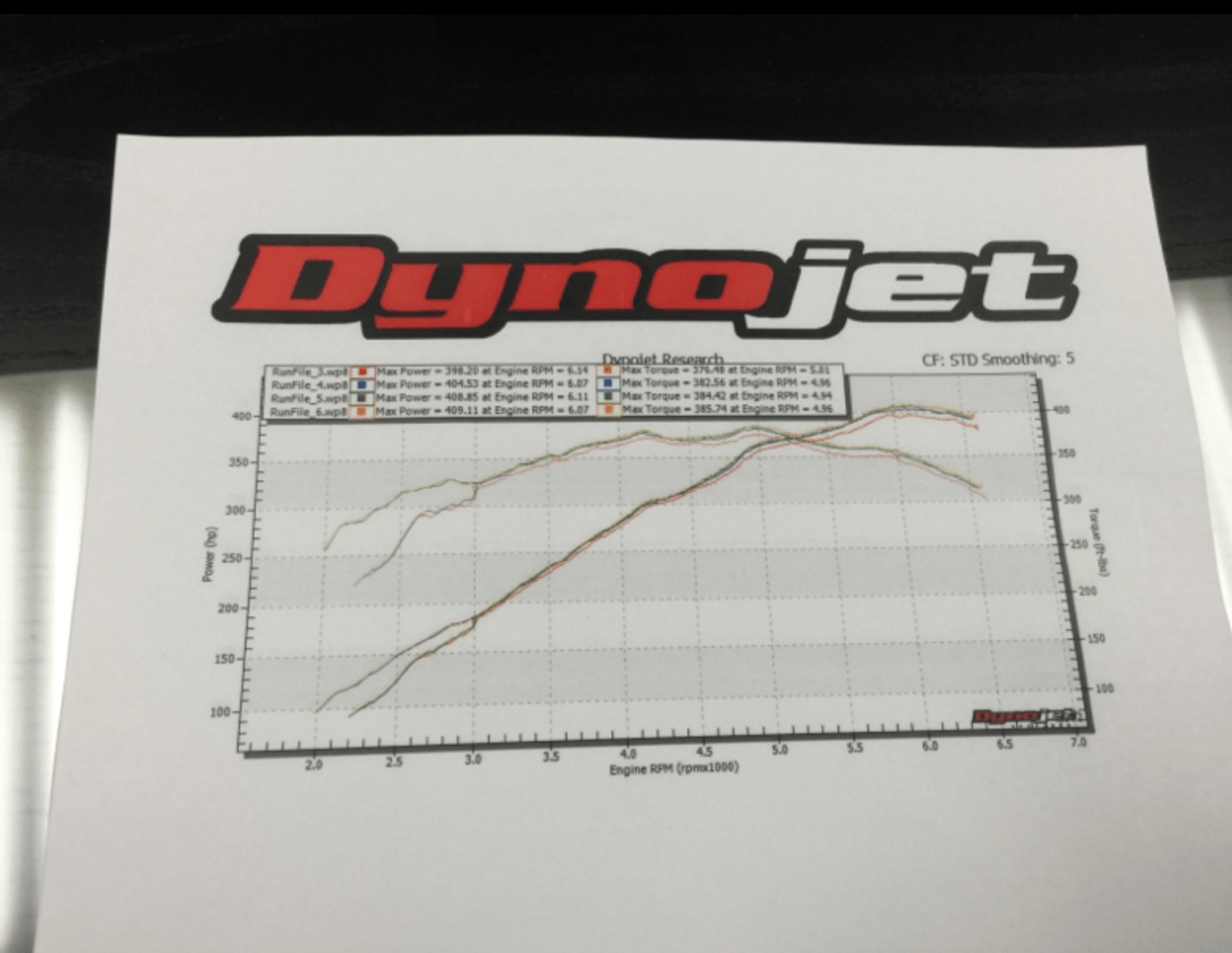 4-11-2016
Just pick up my new custom plate at the dmv lol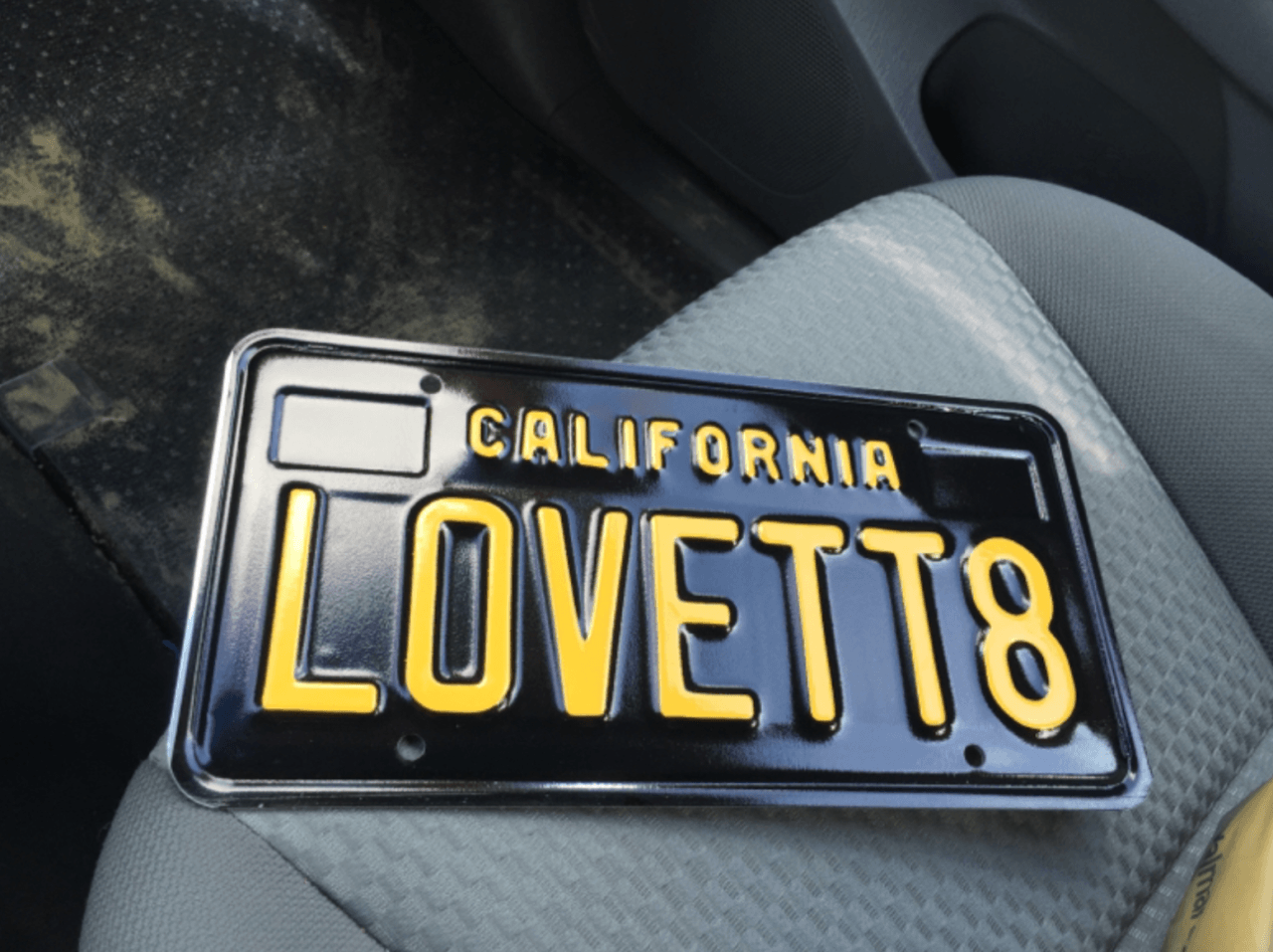 4-17-2016
Up date today , swapped 2012 alcantara , and fig bushing .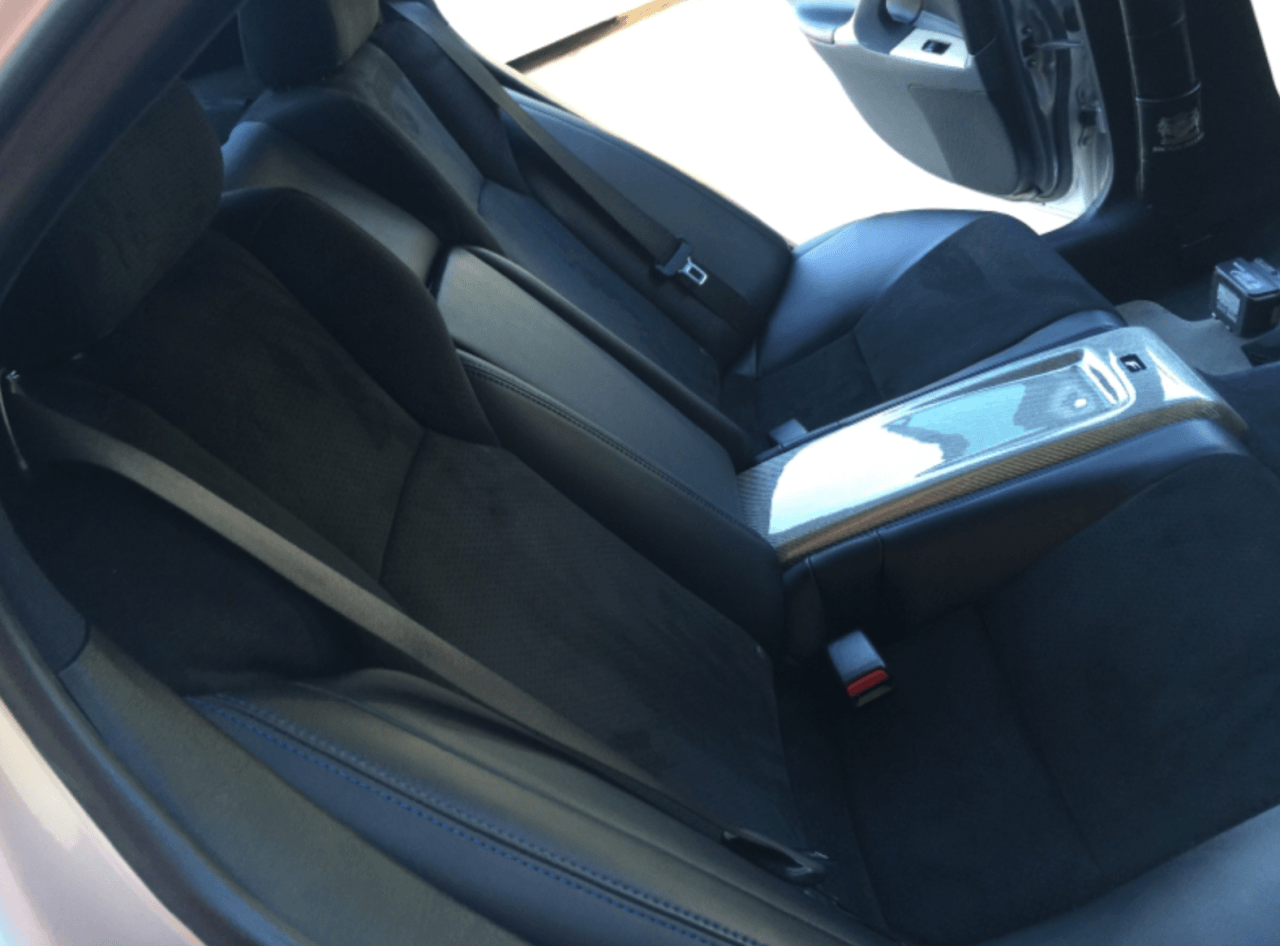 Another front seats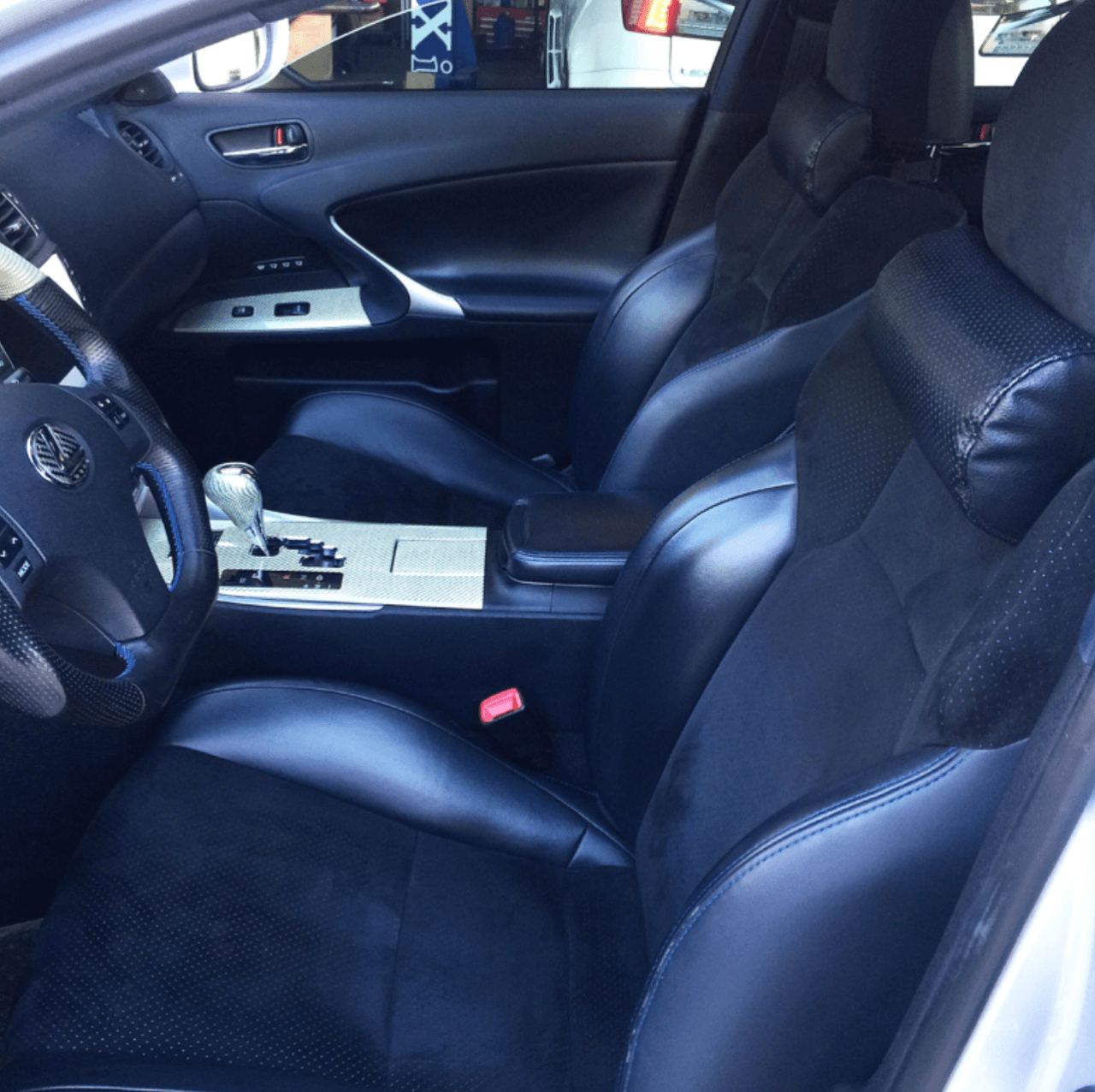 Figs bushing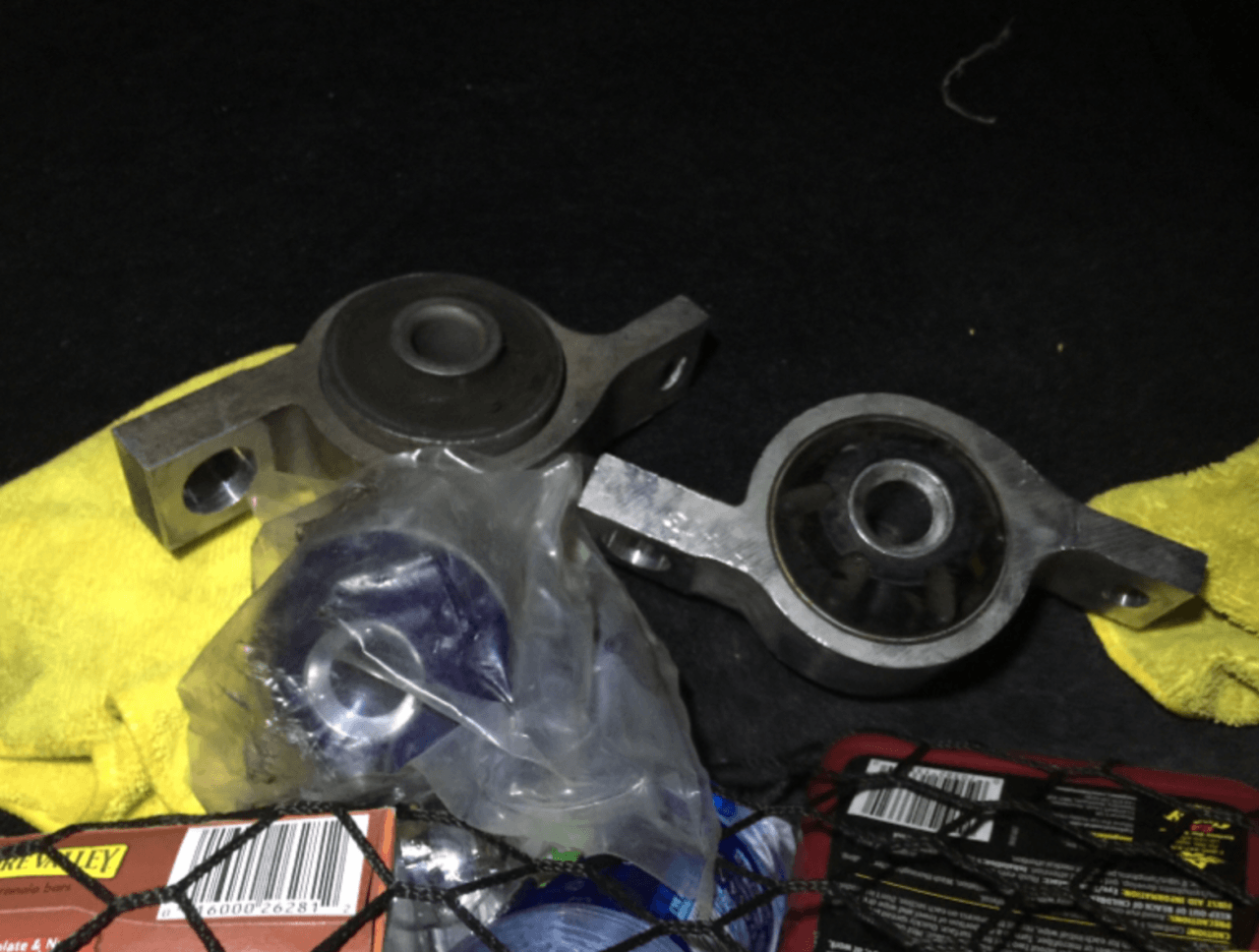 Swapped the 2011 engine cover too lol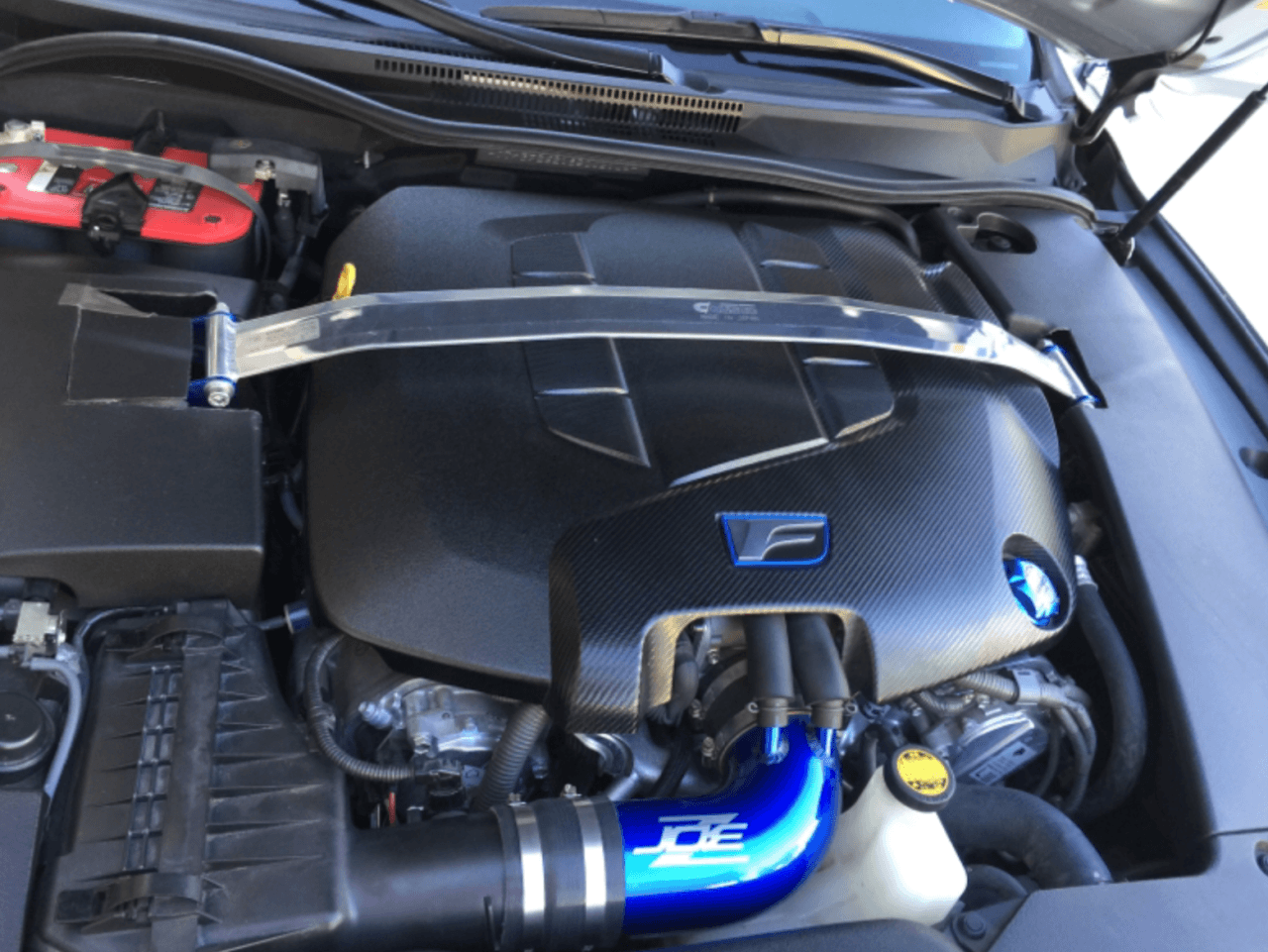 4-19-2016
Thanks to Brian for pretty awesome pictures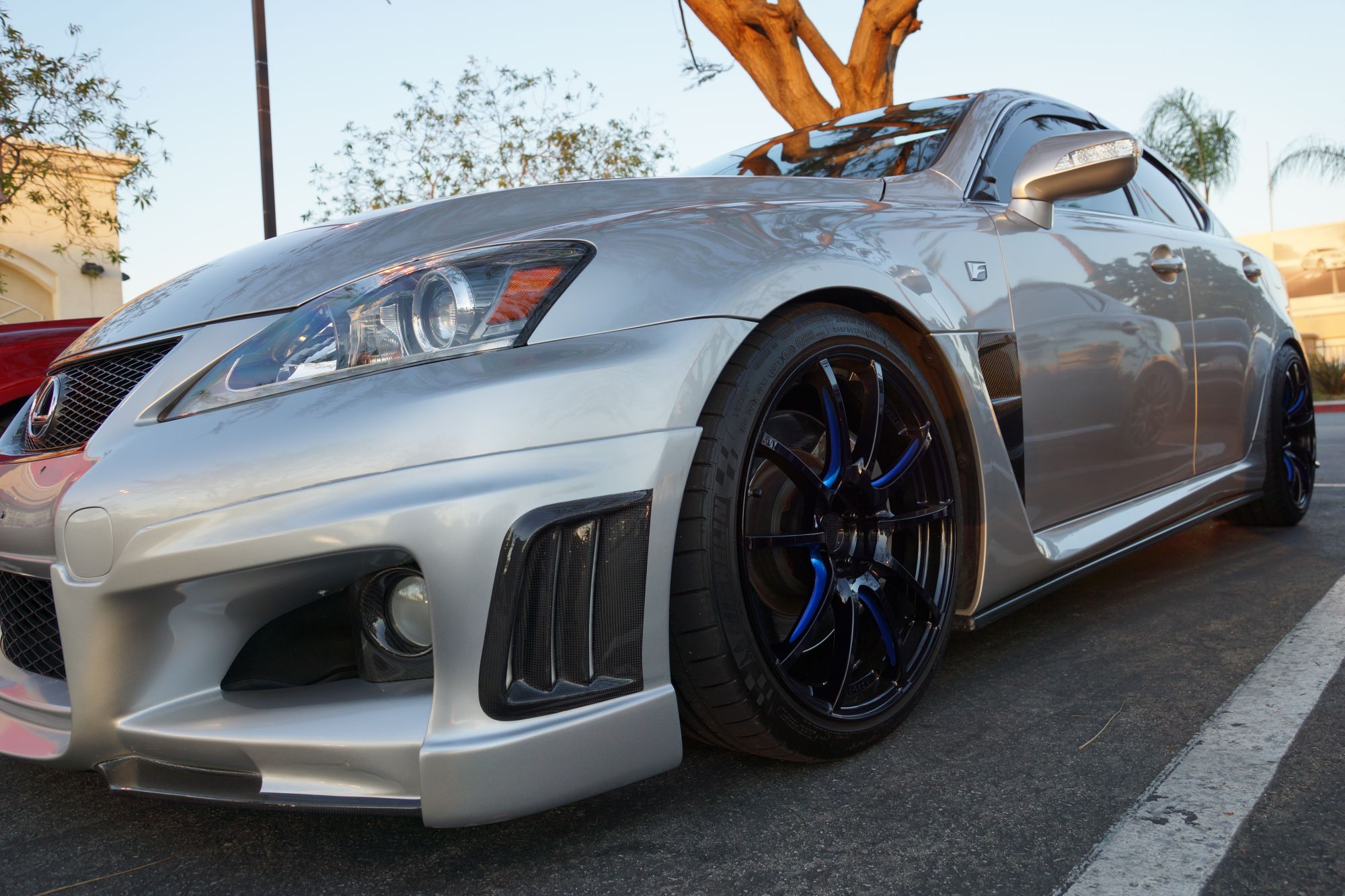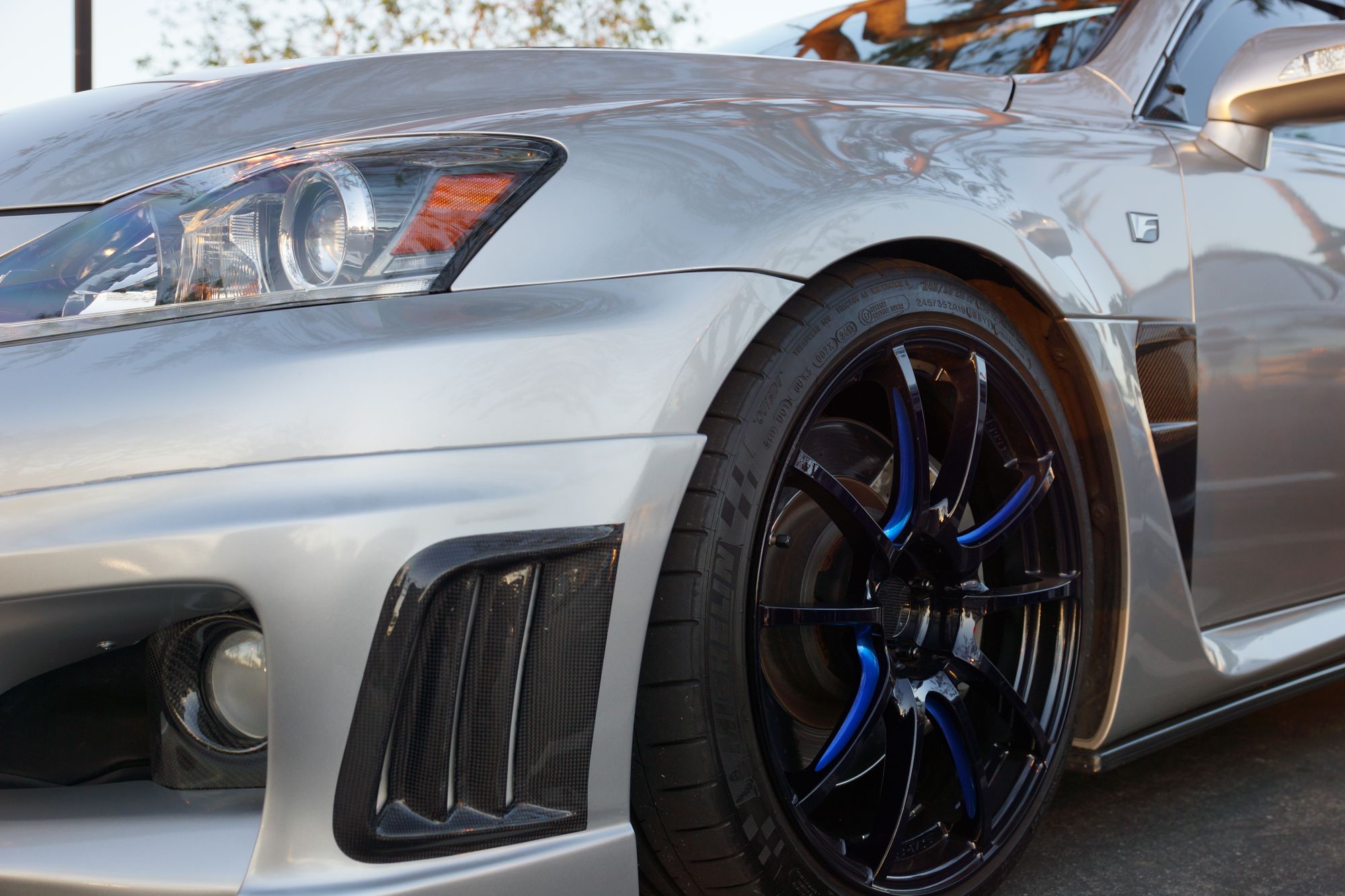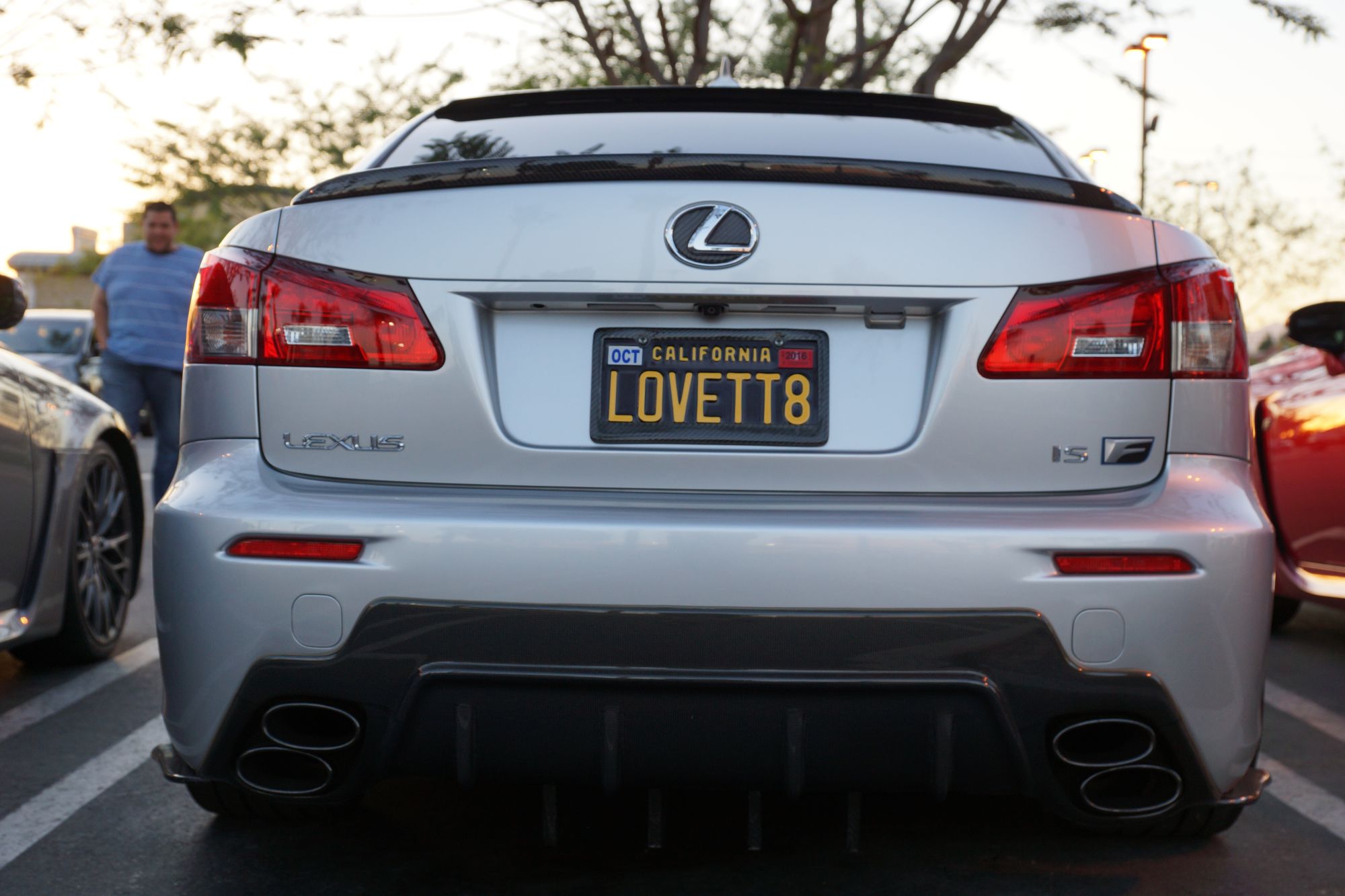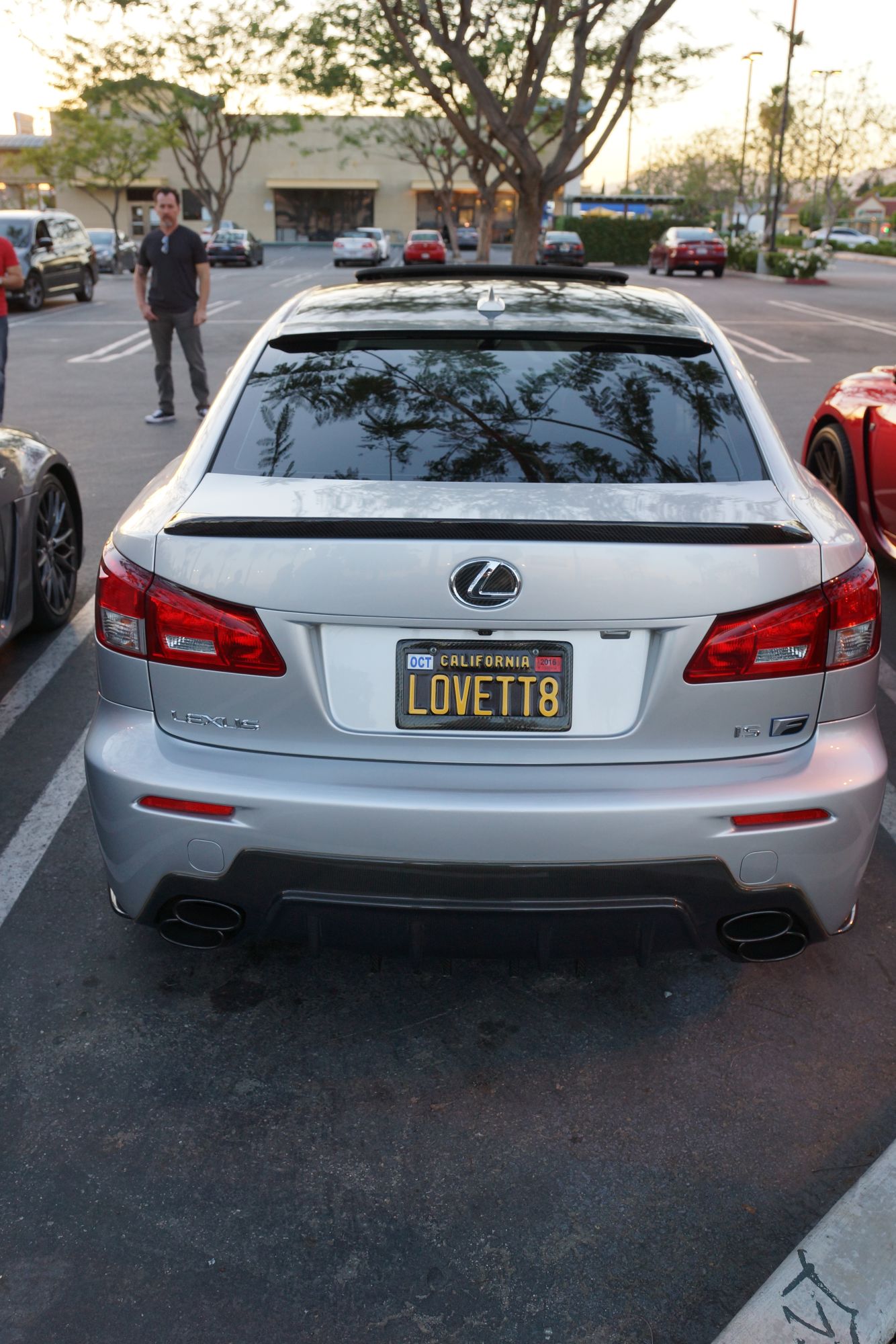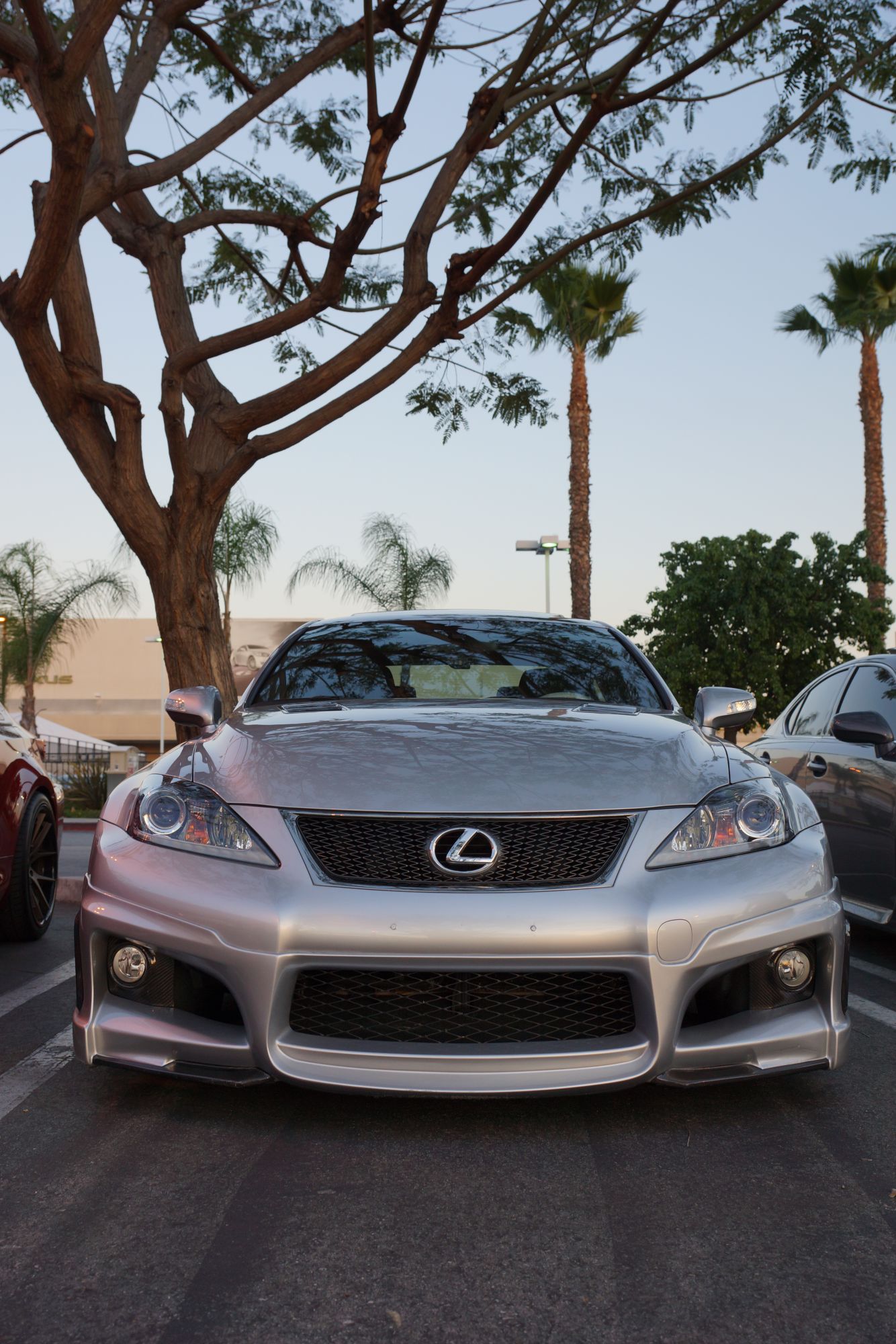 4-23-2016
Installed Figs bushing today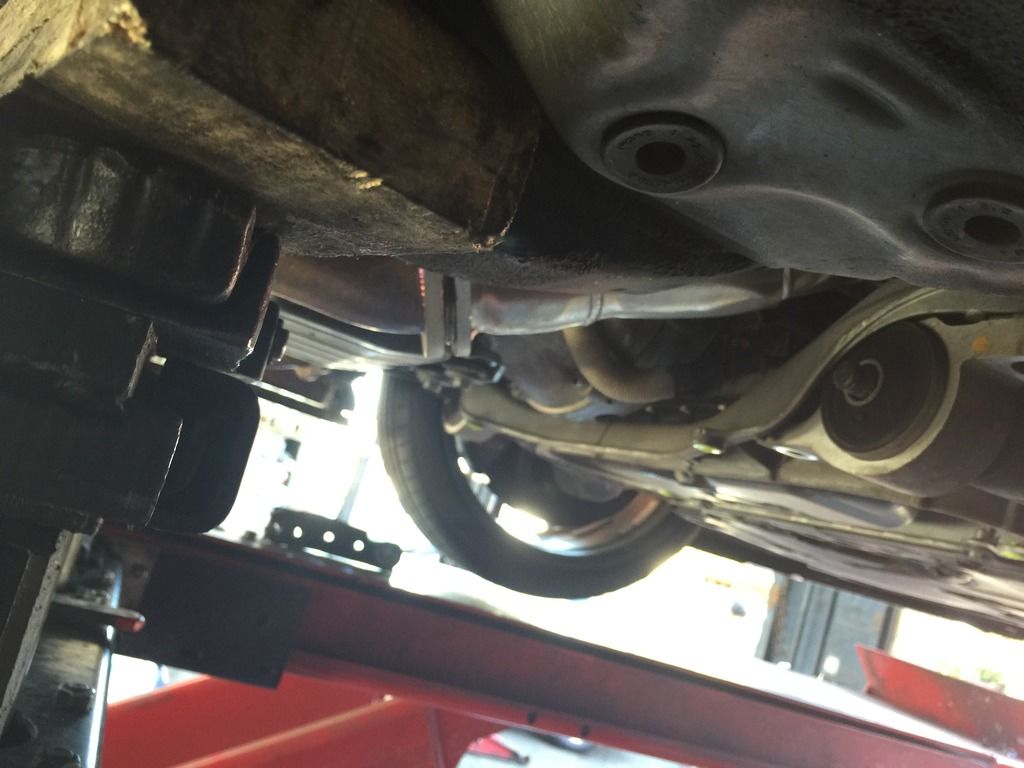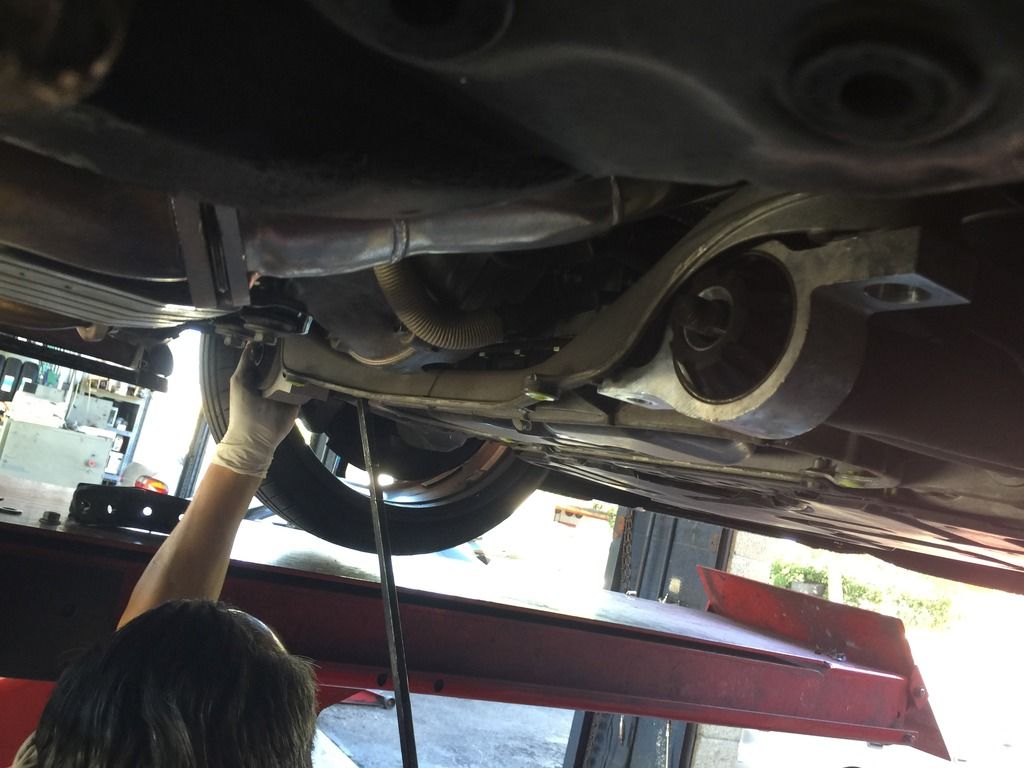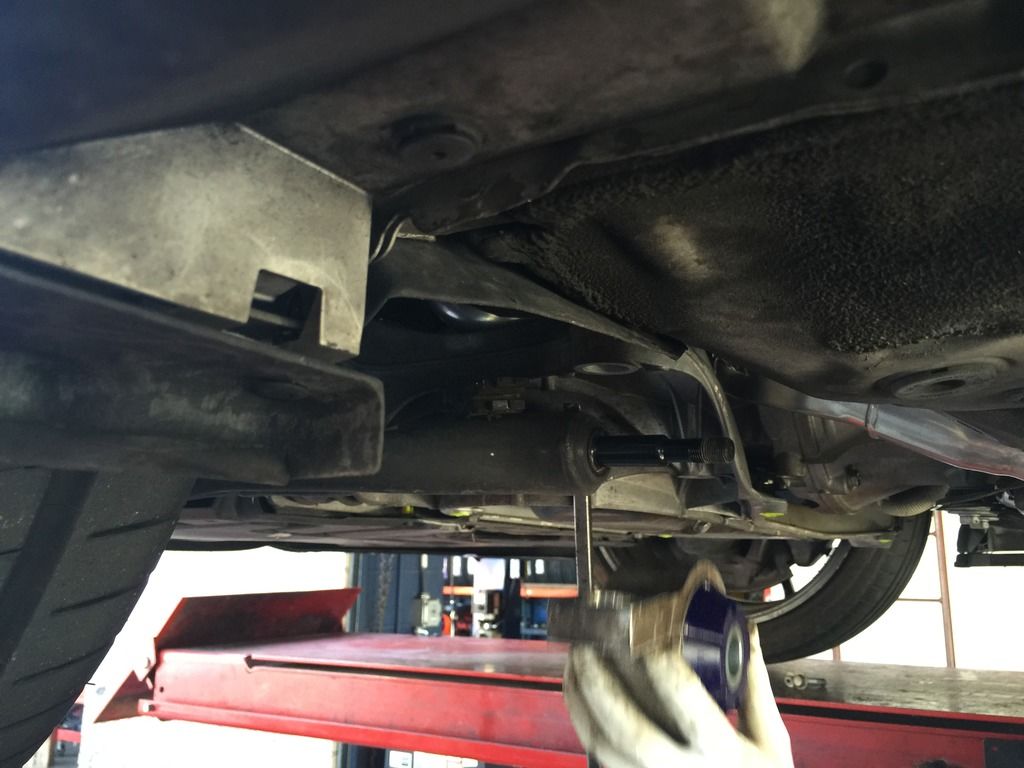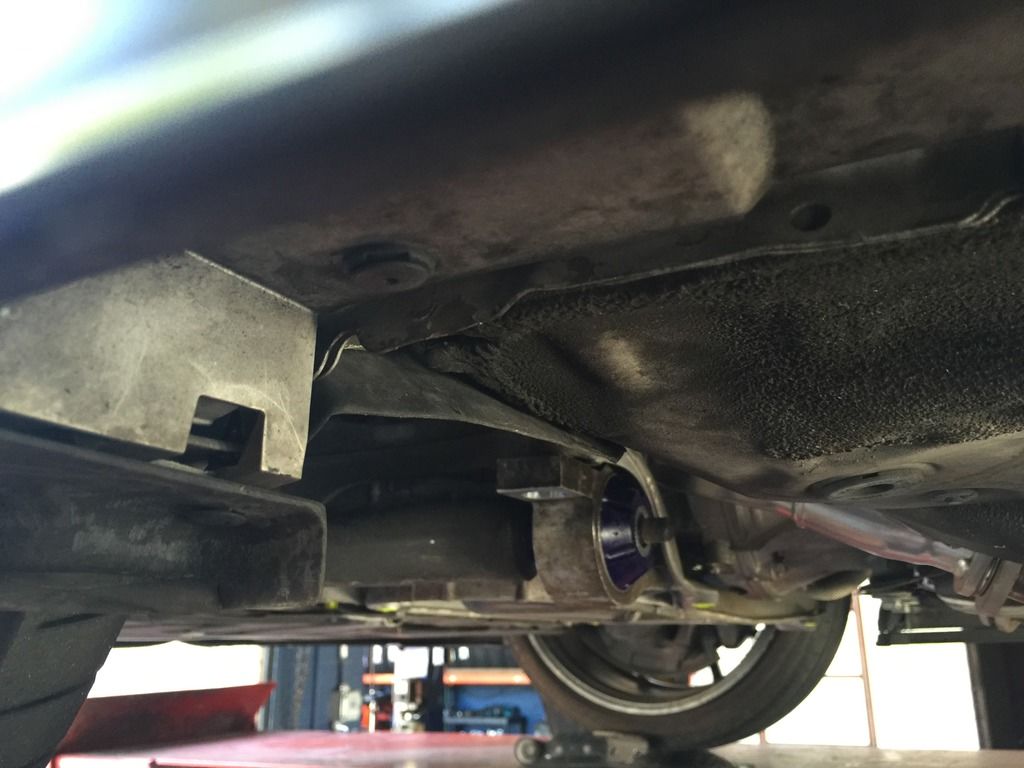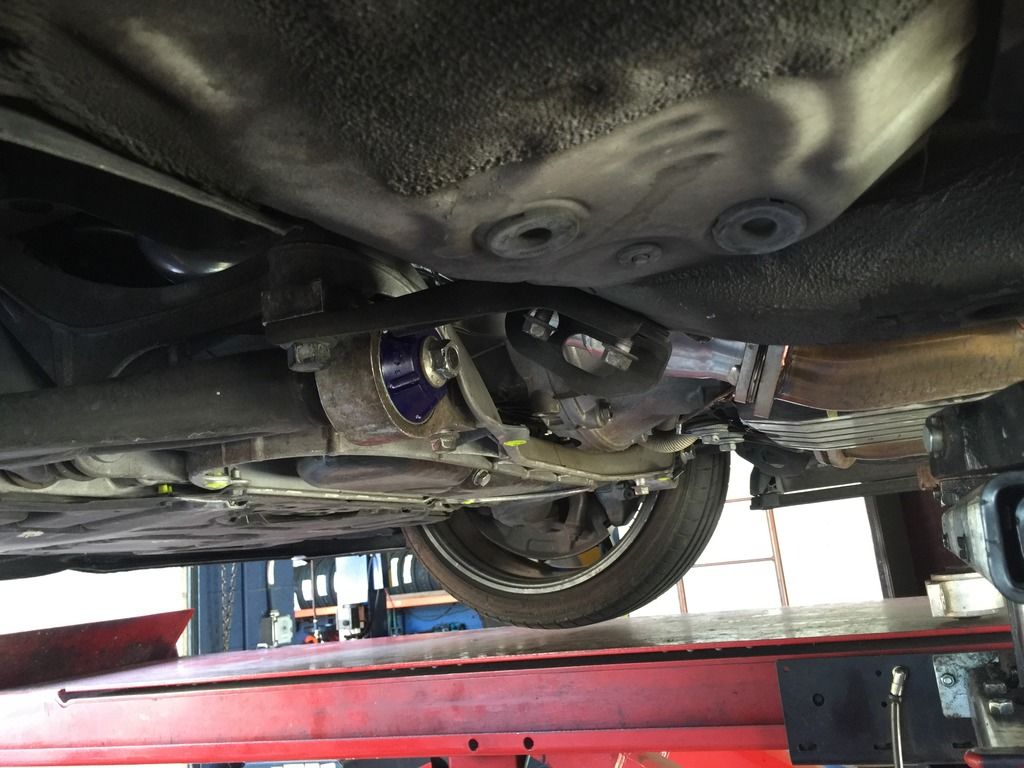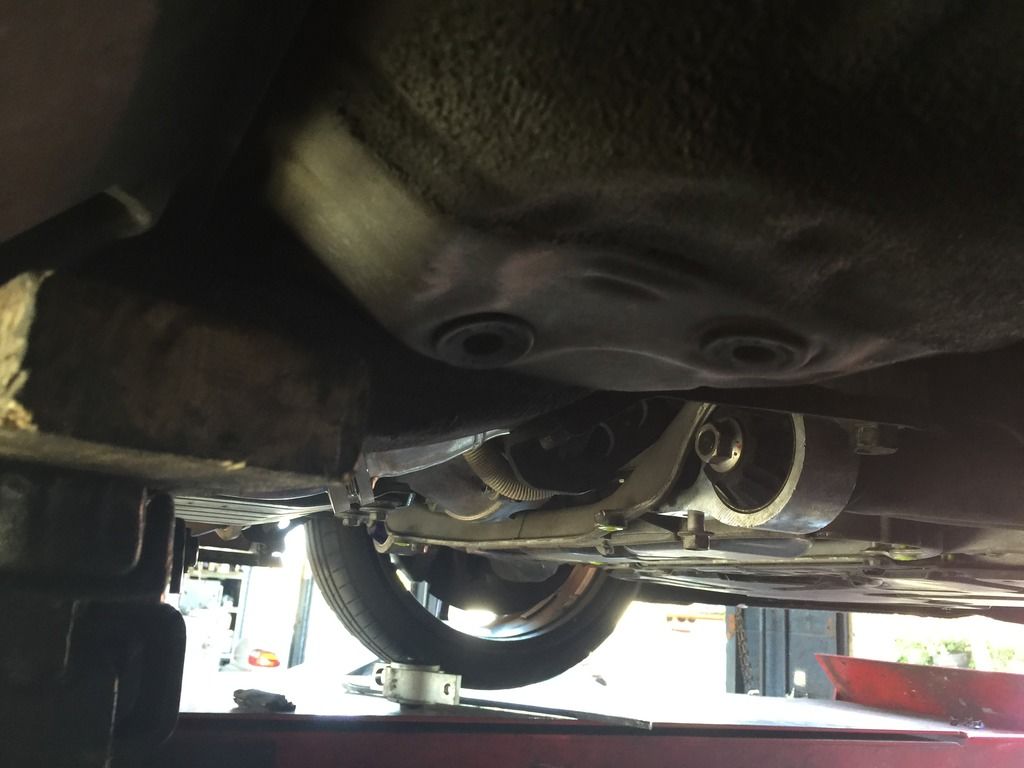 5-2-2016
1ST SET OF 19' RAYS VOLK TE37 ULTRA MATTE BLUE ISF SPEC COMING TO THE USA

19.8.5 WITH +35 F, 19.9.5 WITH +44 R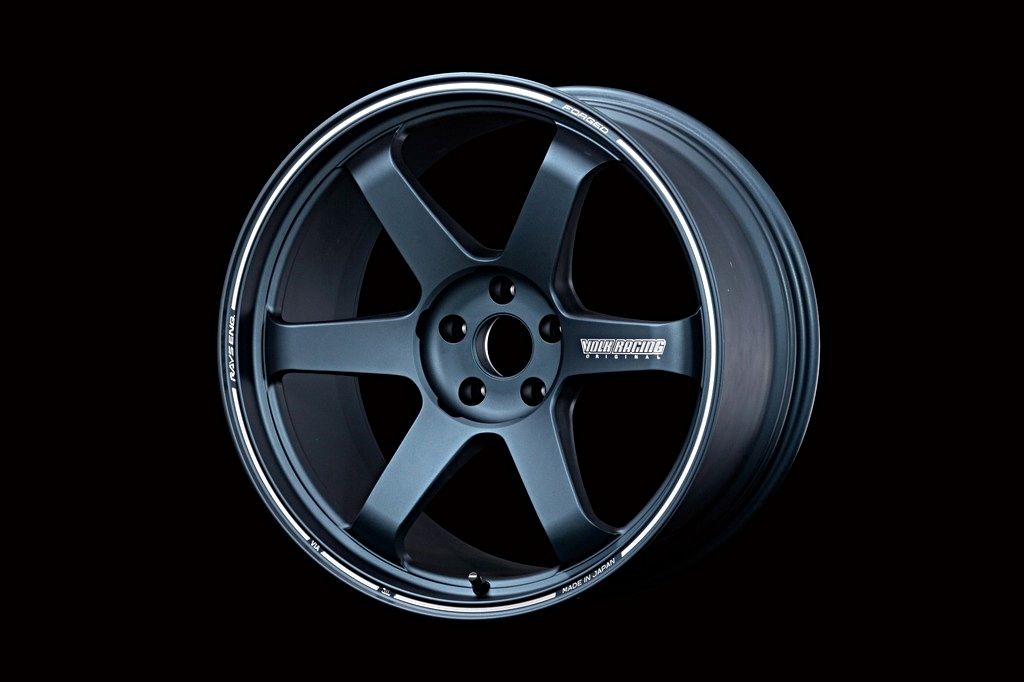 5-3-2016
found the video on youtube, but these are 20" pretty cool

all ultra wheels are diamond cut engraving those letters . no sticker.
6-3-2016
Ready to do all the detail for the biggest ISF meet in the world , plus cleaning these wheels and waiting for the T37 ultra . Alcatanra cleaner also came on time to do interior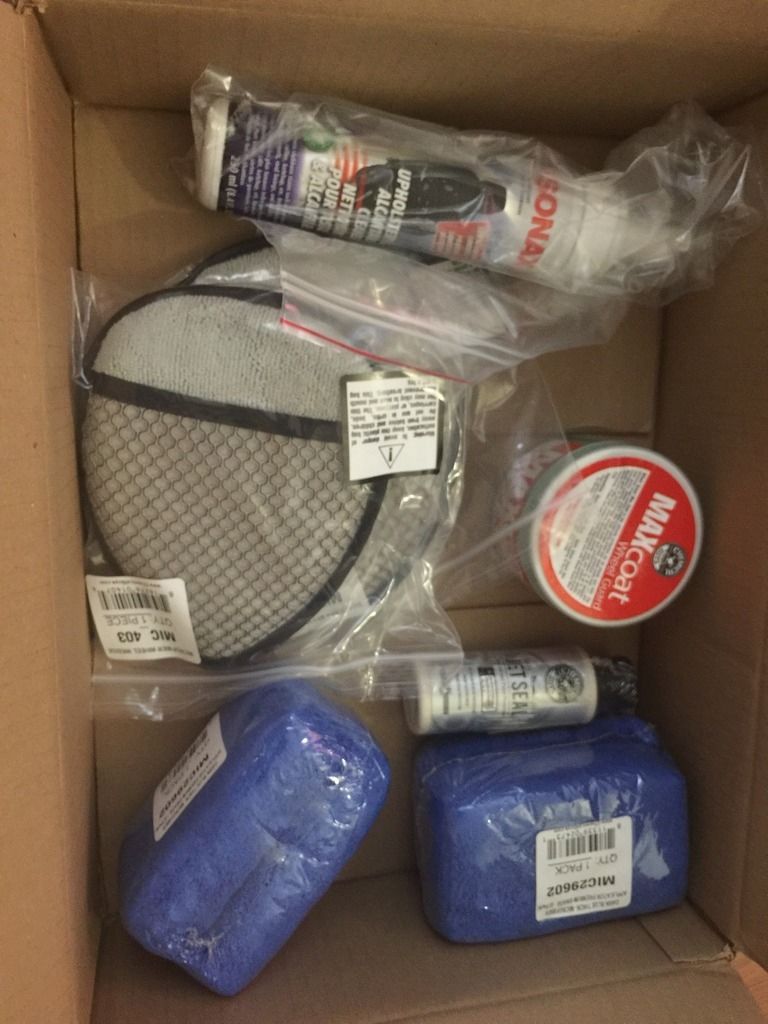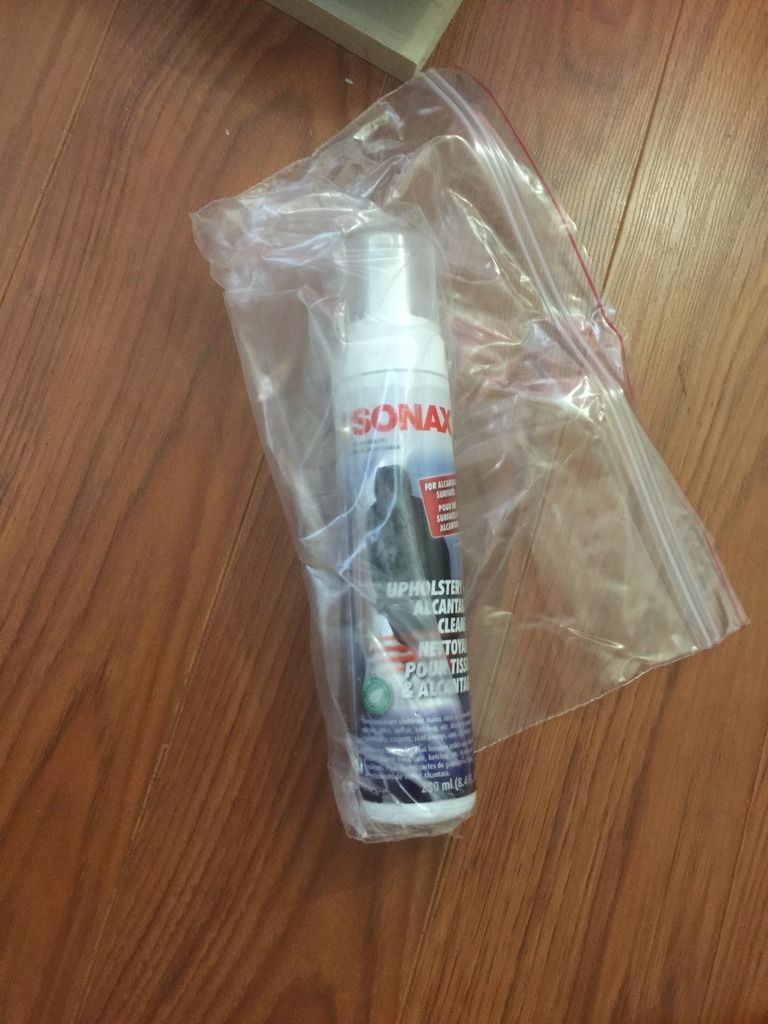 6-15-2016
Unleash the Beast !

cant wait for the RR Racing carbon air intake and the retuned OBD device are on the way. Of course the new Volk TE37 Ultra , last but not least is the 2014 alcantara console :P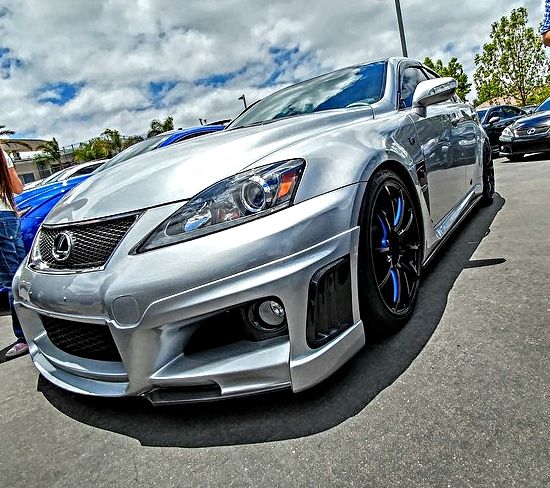 6-23-2016
Here we go 😮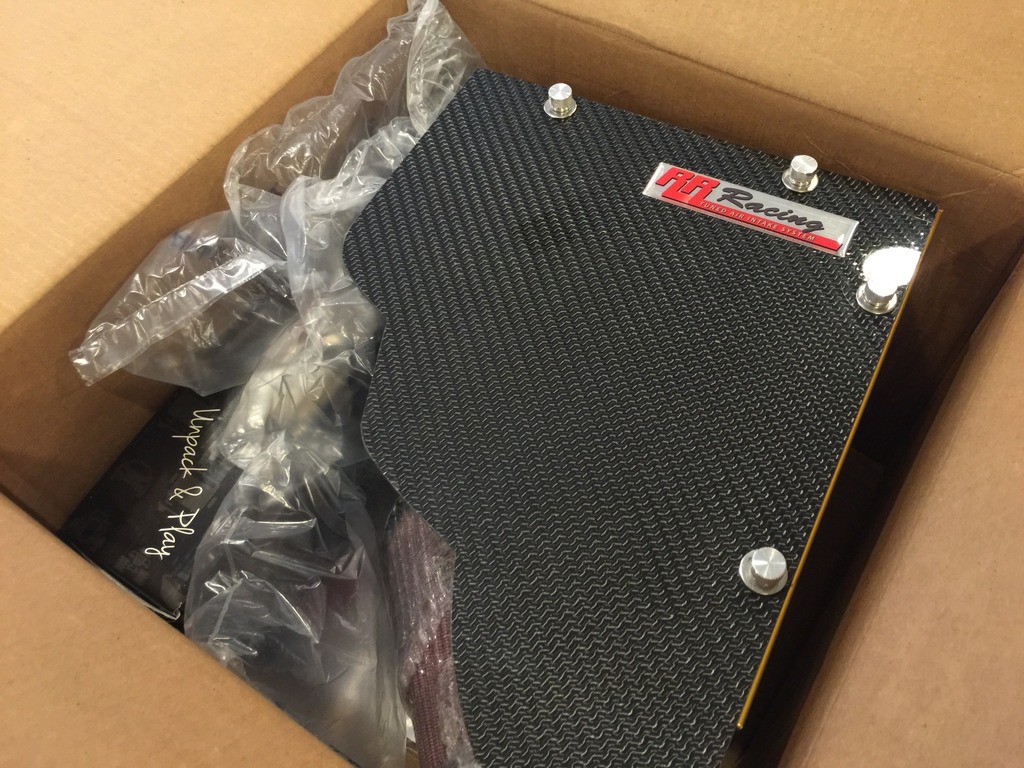 6-24-2016
Yeah , thank to Josh at Meraki Autoworks stop by and delivered the intake box and OBD device. He and I installed the intake box and tuned with the helf of Rafi

here are few pictures and some video

. Feel the power .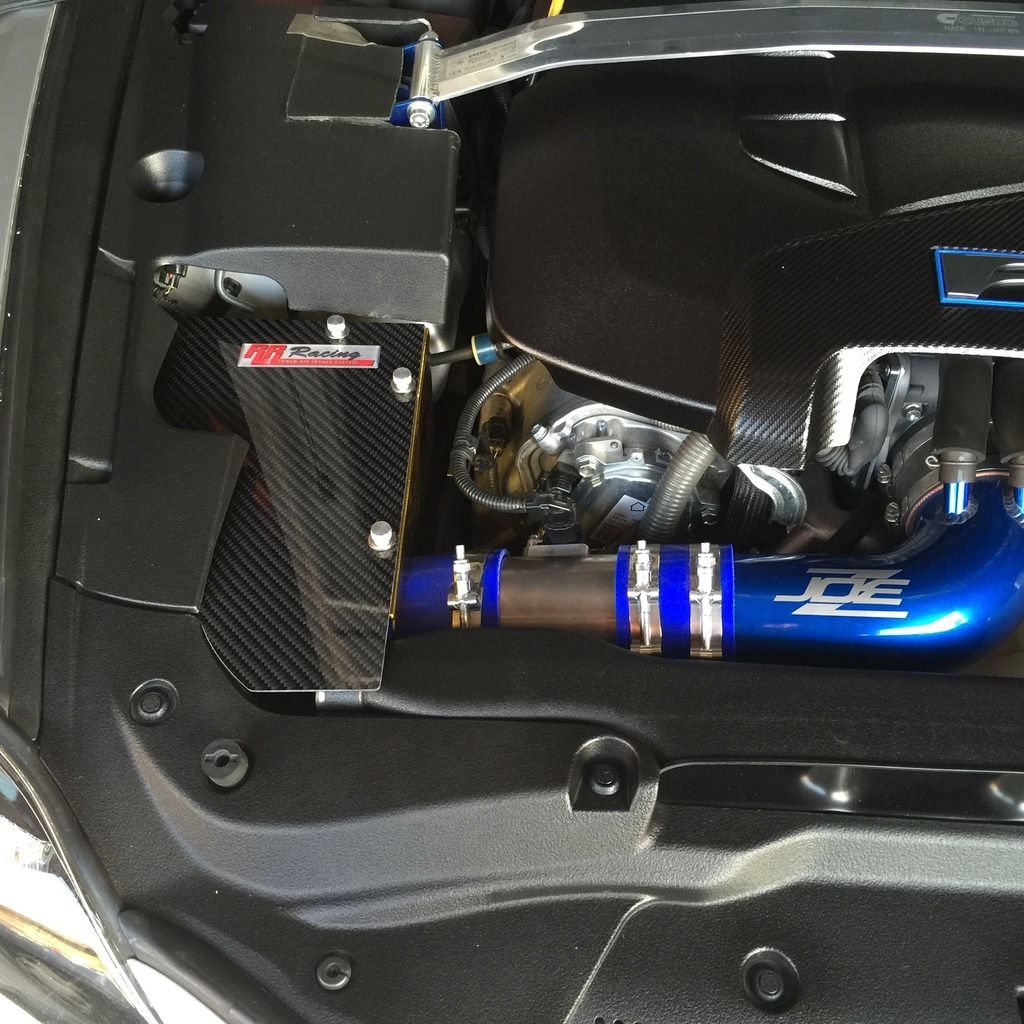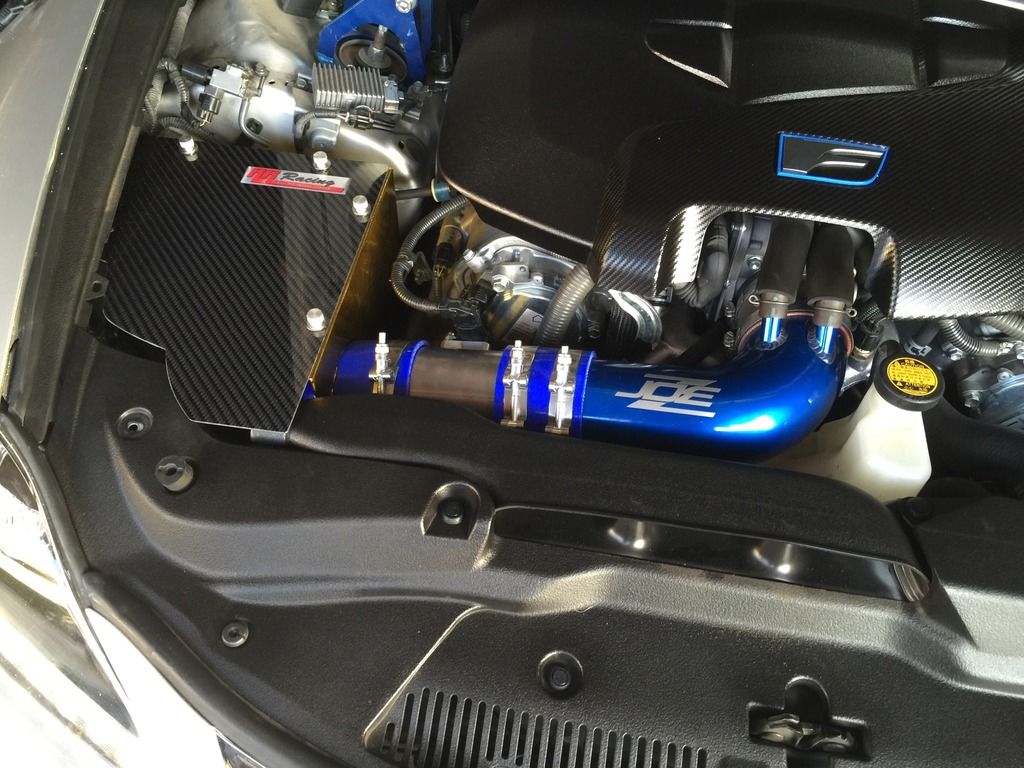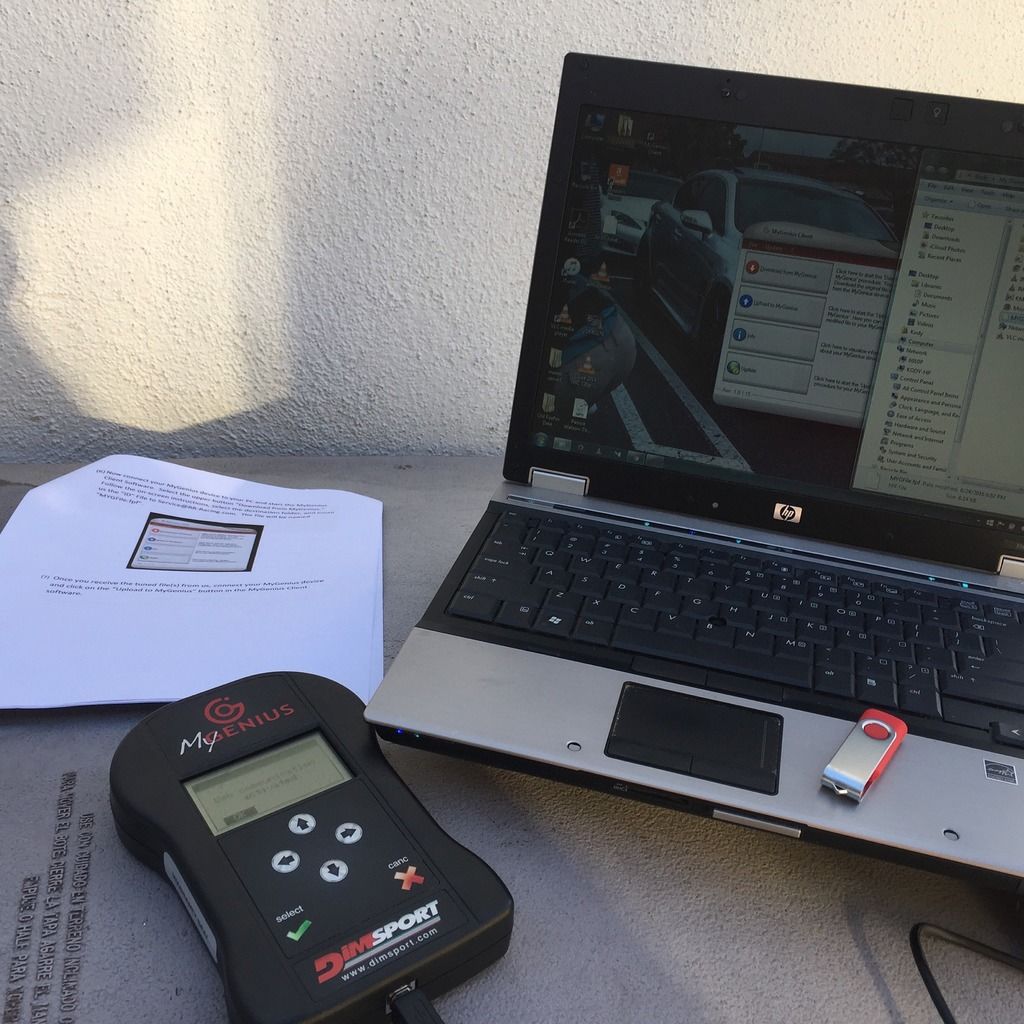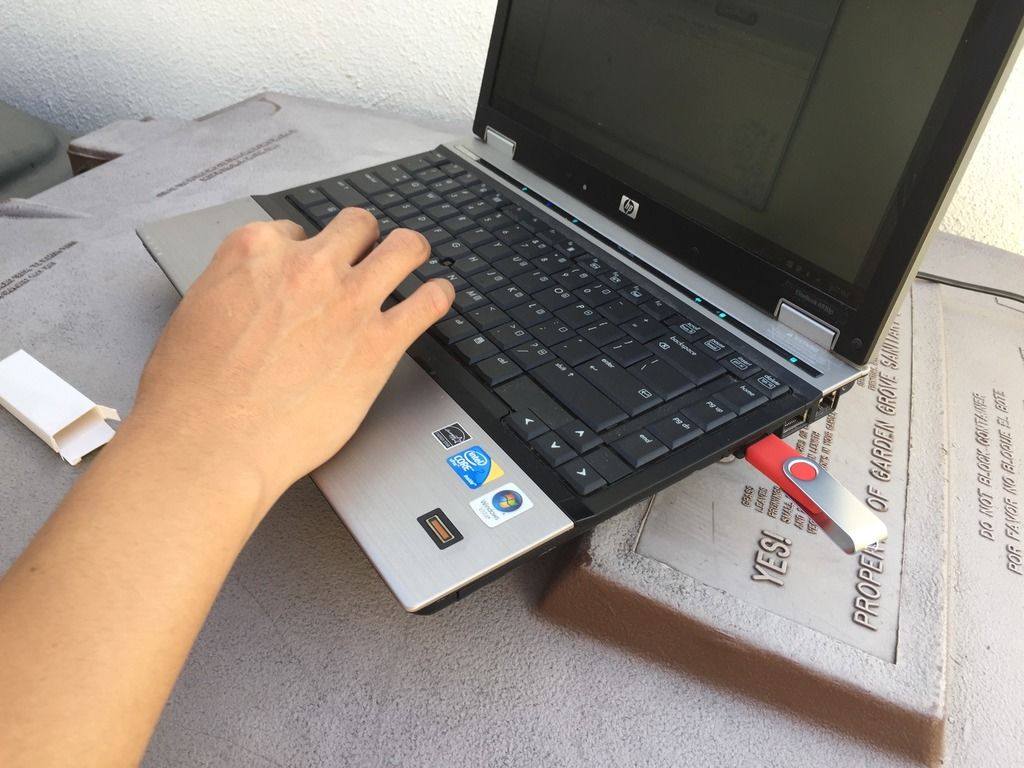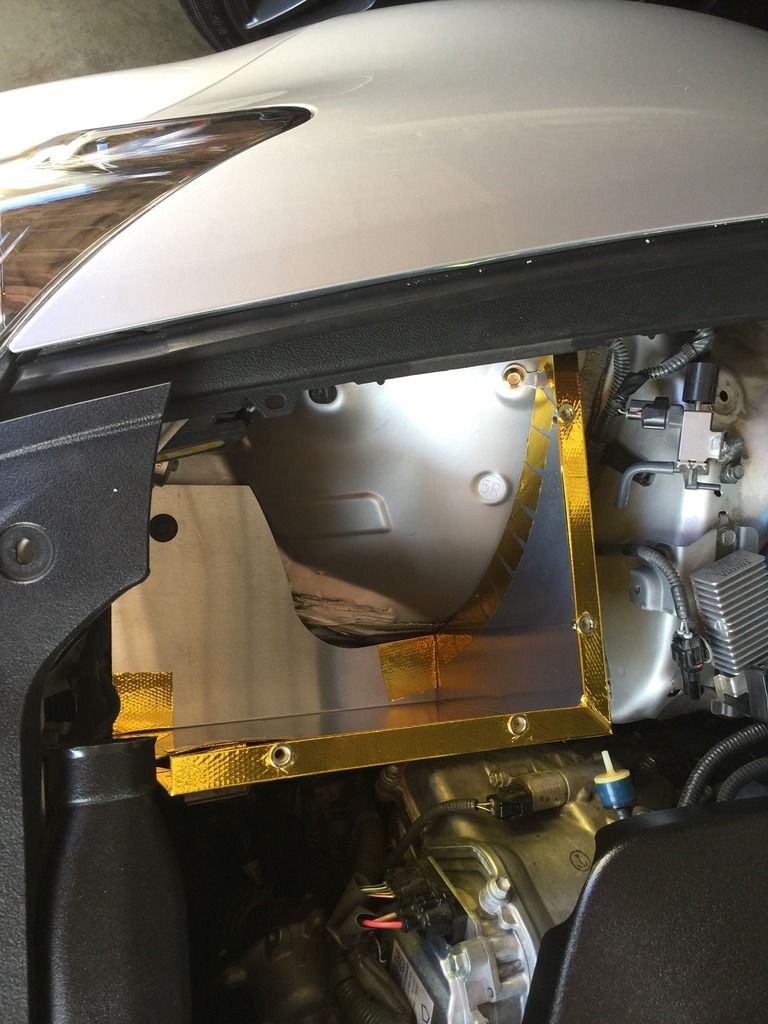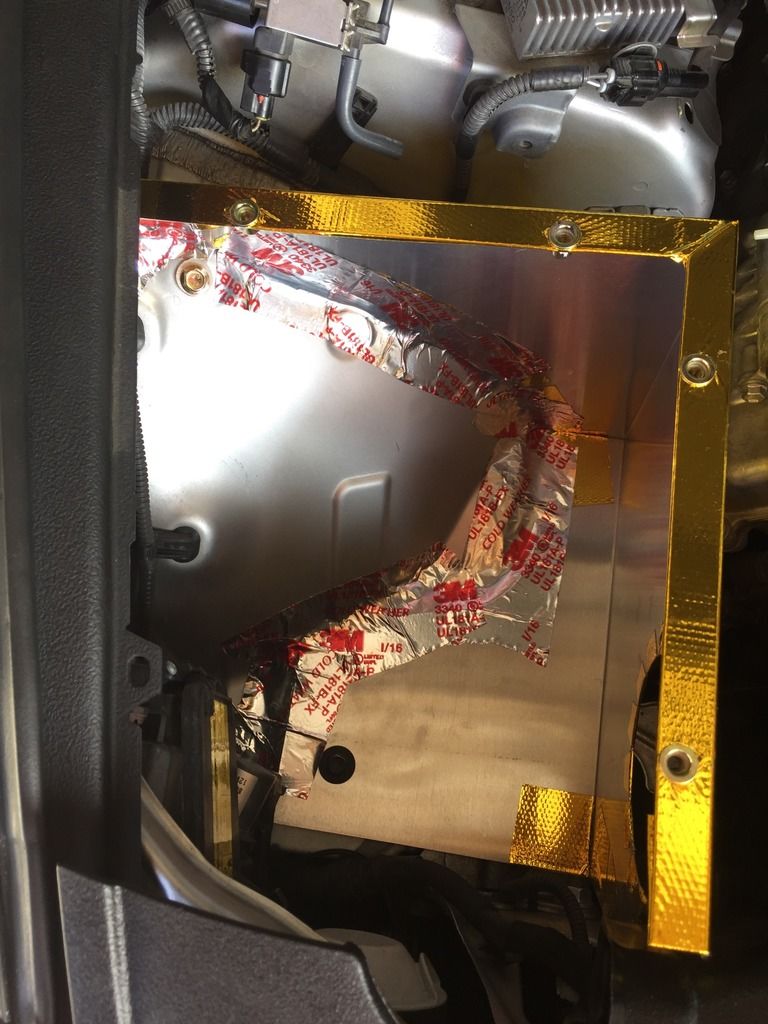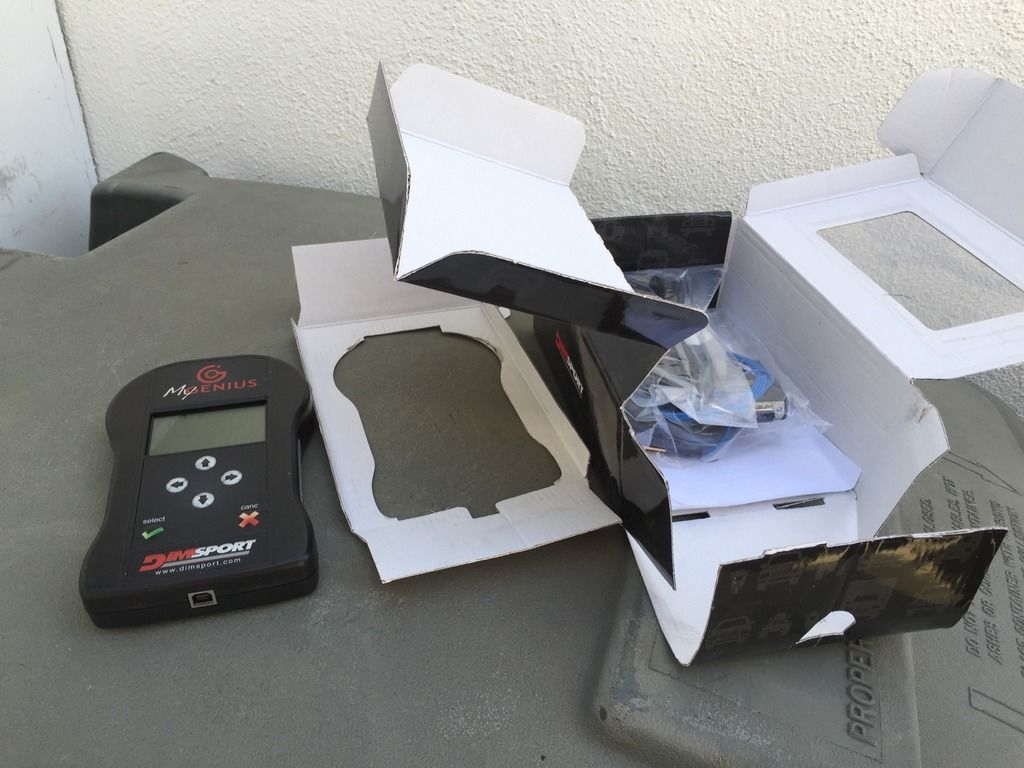 6-25-2016
just came and i installed

5 minutes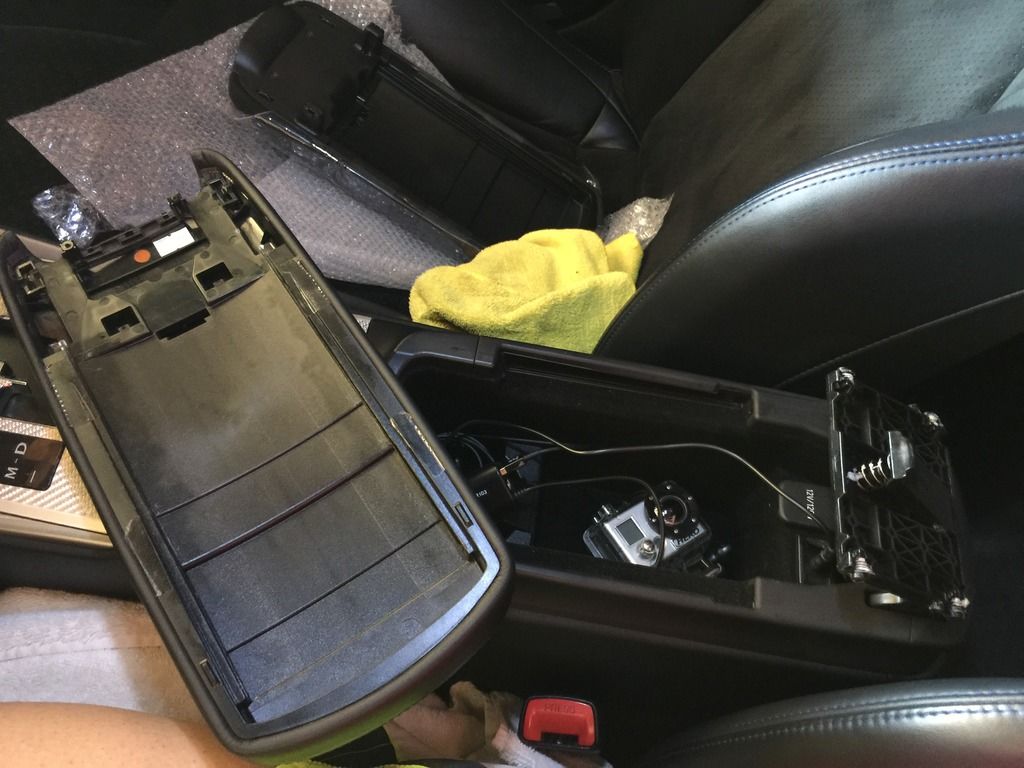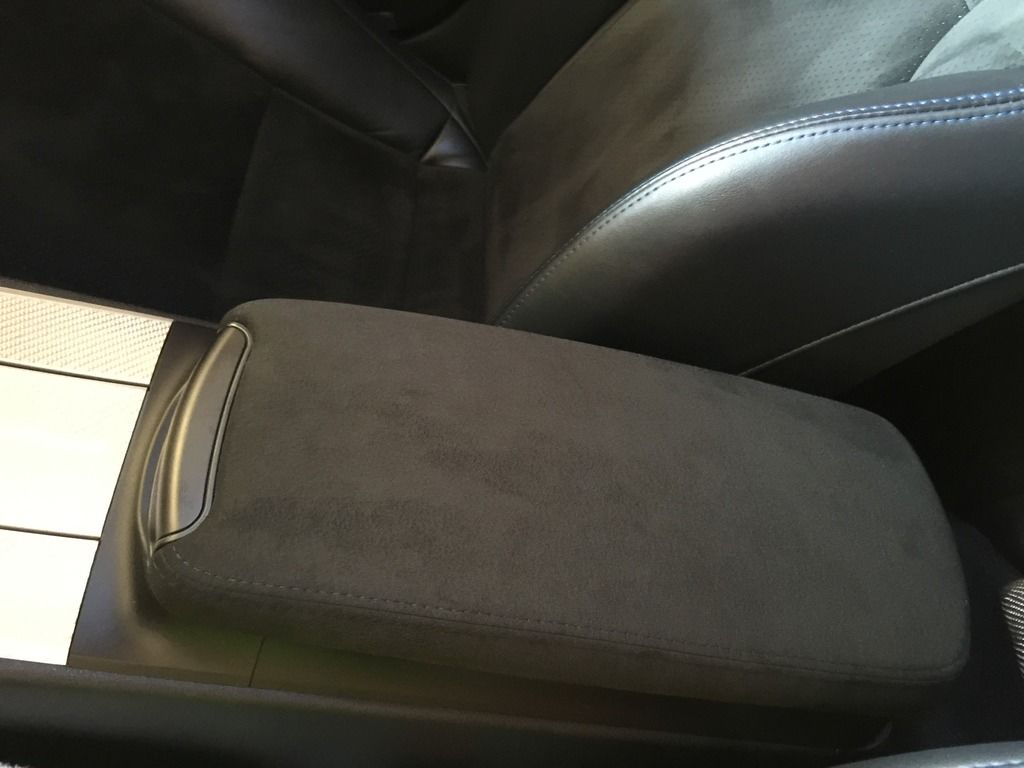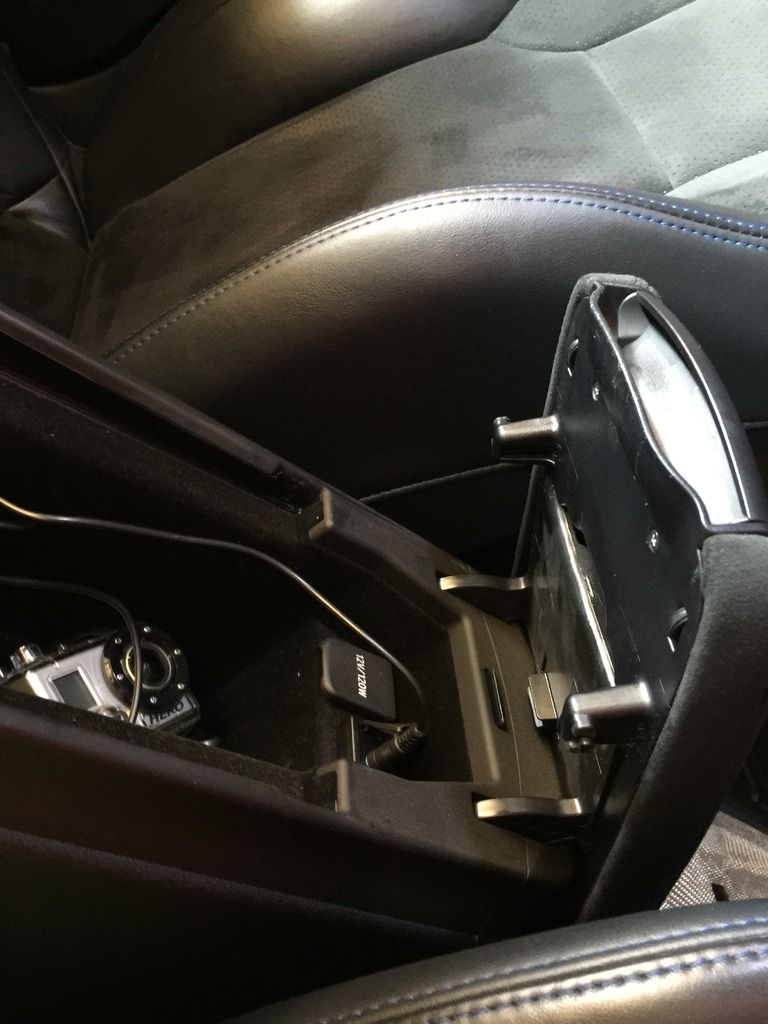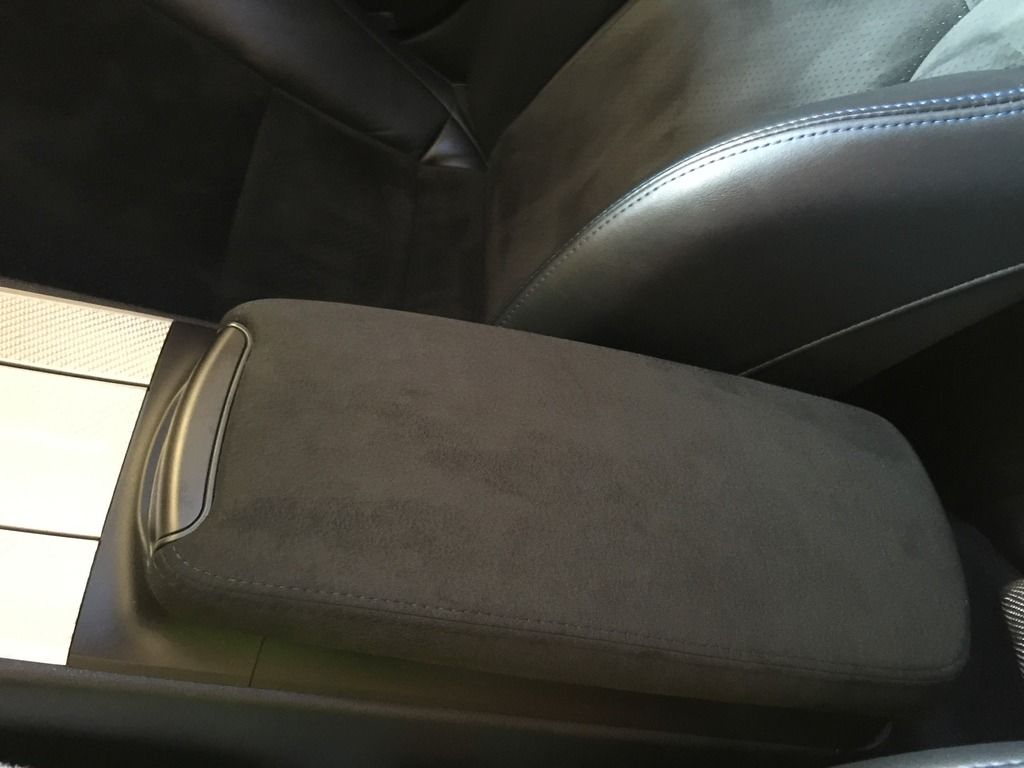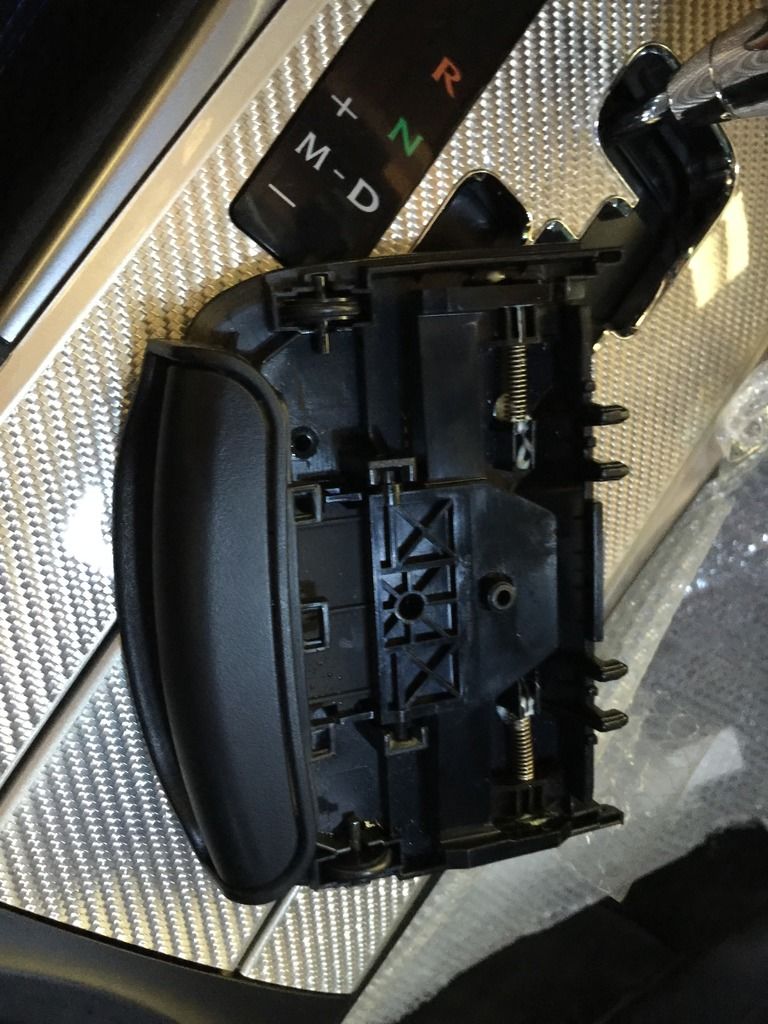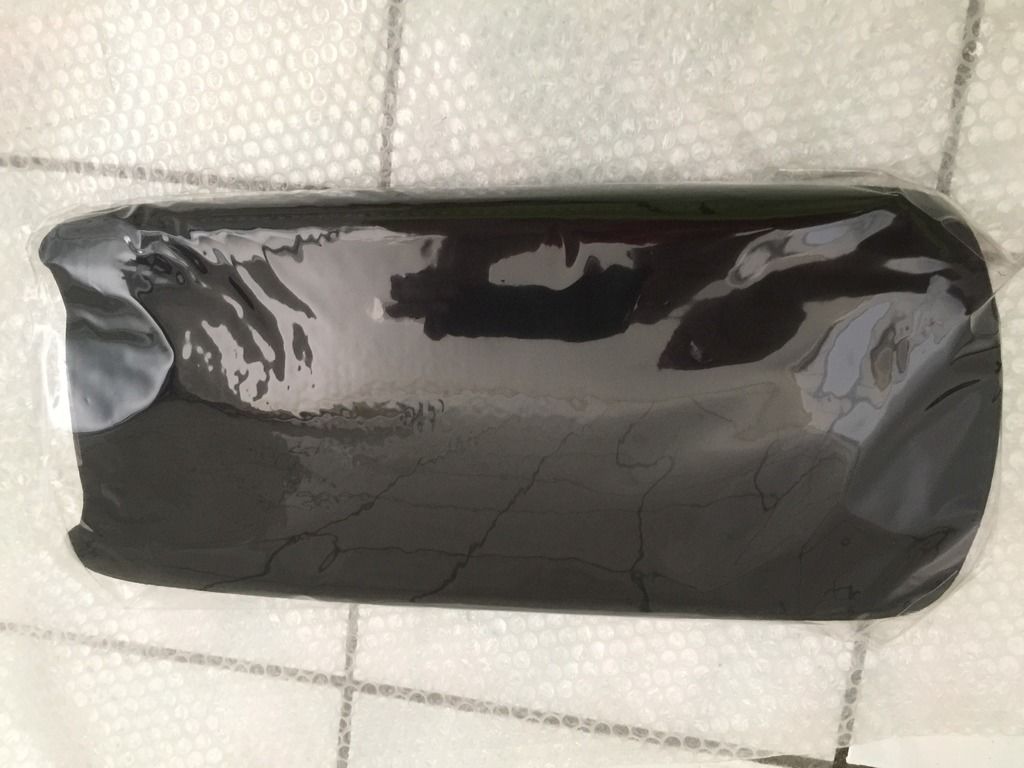 6-26-2016
Very simple only 2 small screws under near ur arm rest. Remove the leather arm rest out and put the new alcantara and put back the lips and the 2 screws. U can swap it in 5 minutes 😍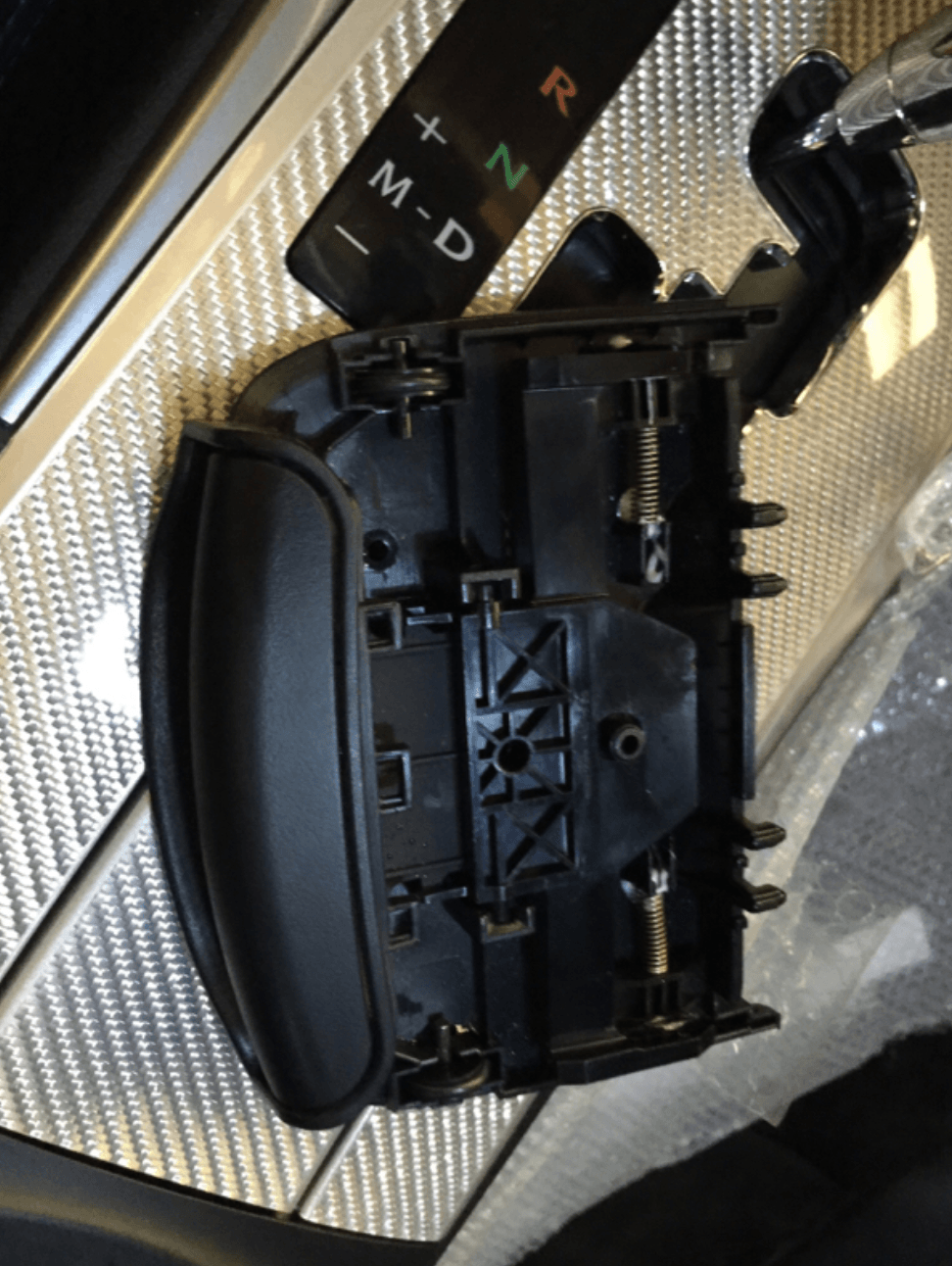 6-28-2016
HERE A PIC FROM JEFF AT WESTMINSTER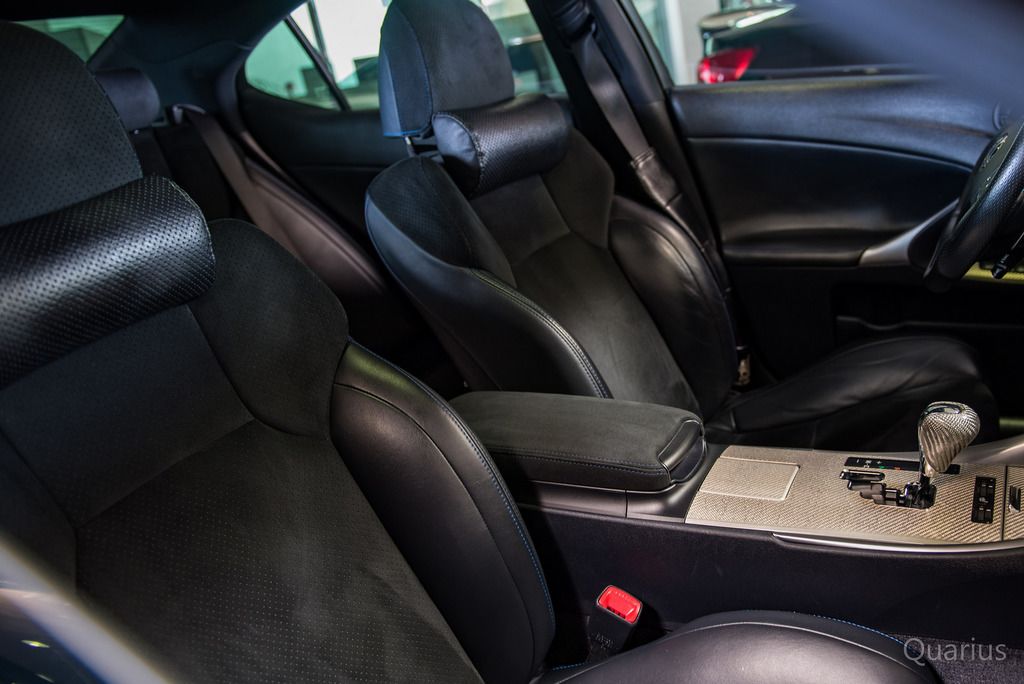 7-8-2016
oh another pic from Jeff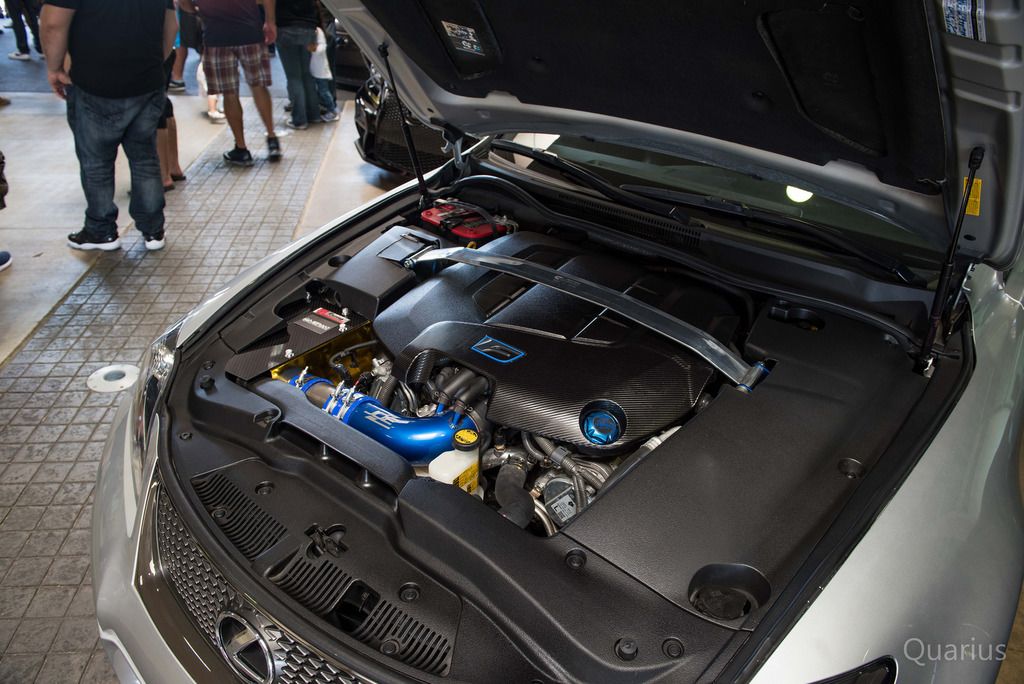 10-6-2016
Here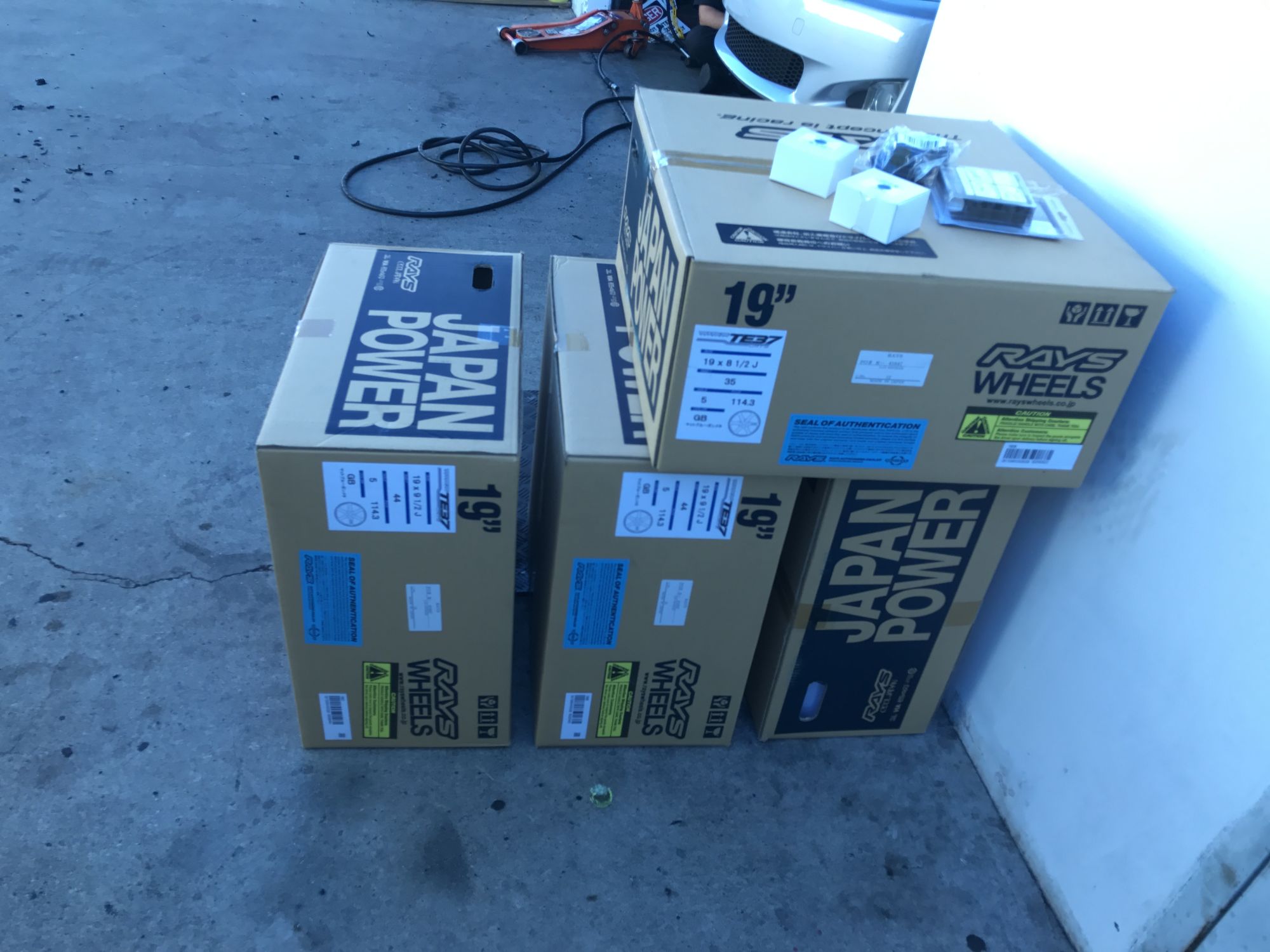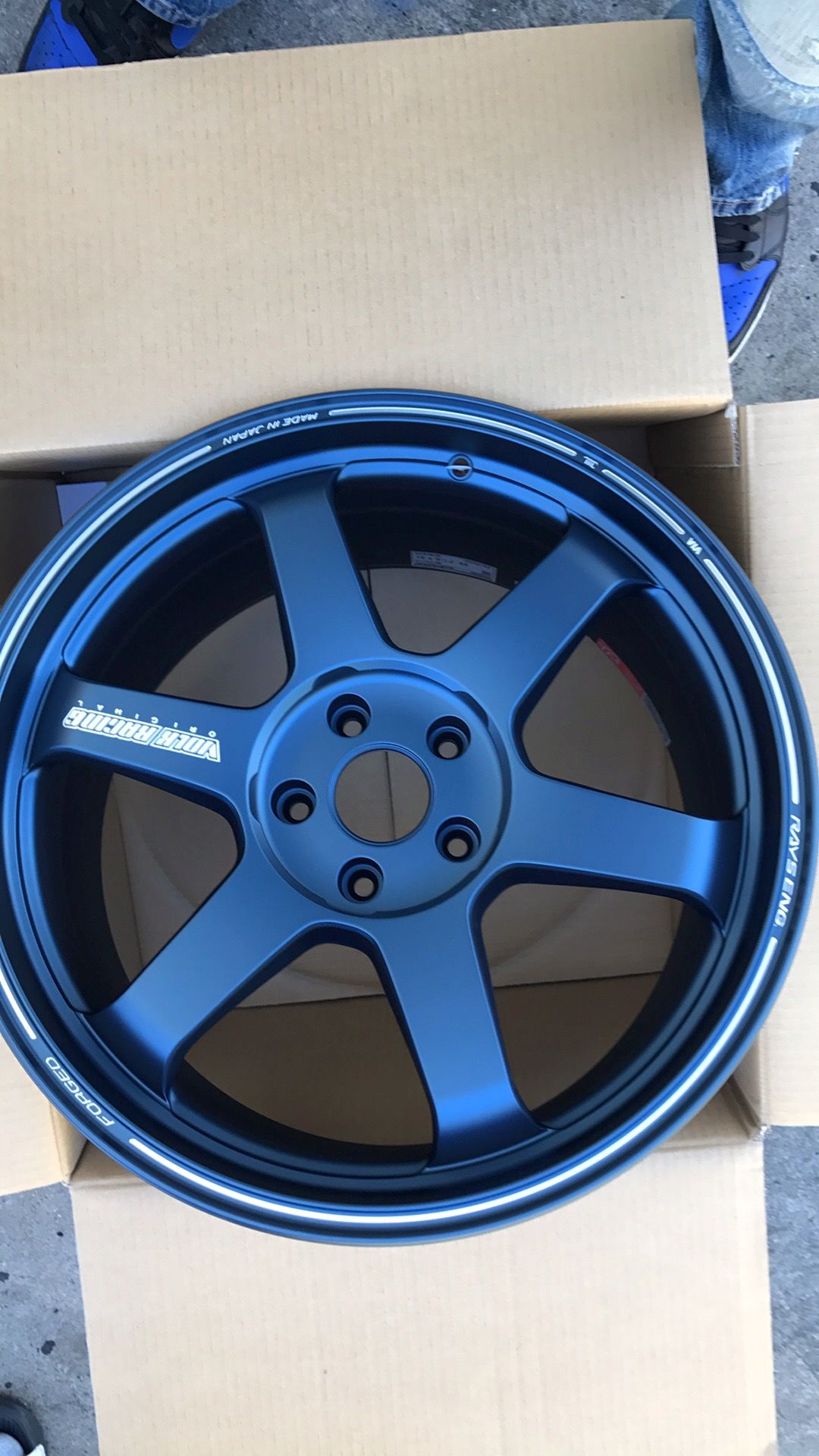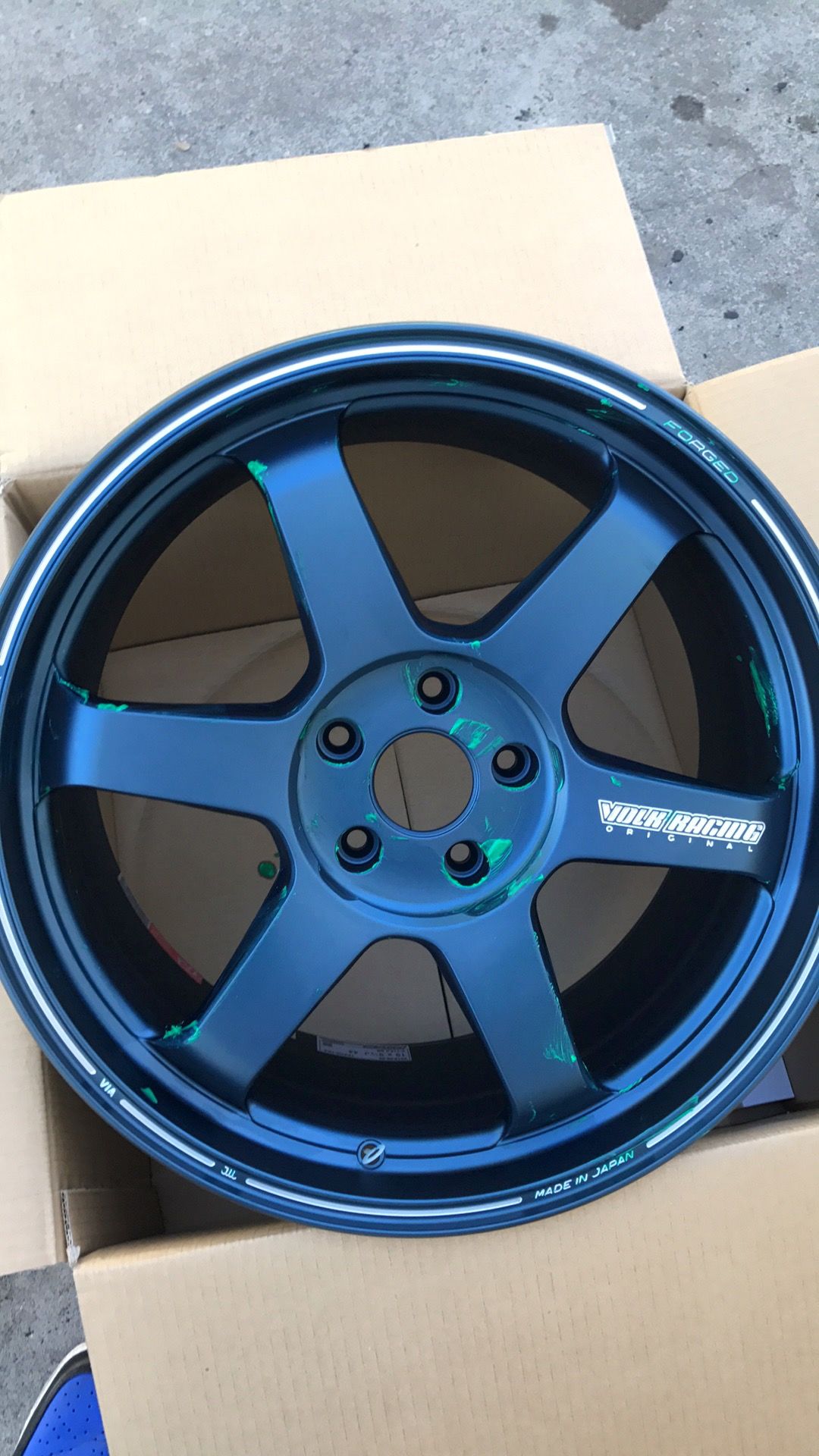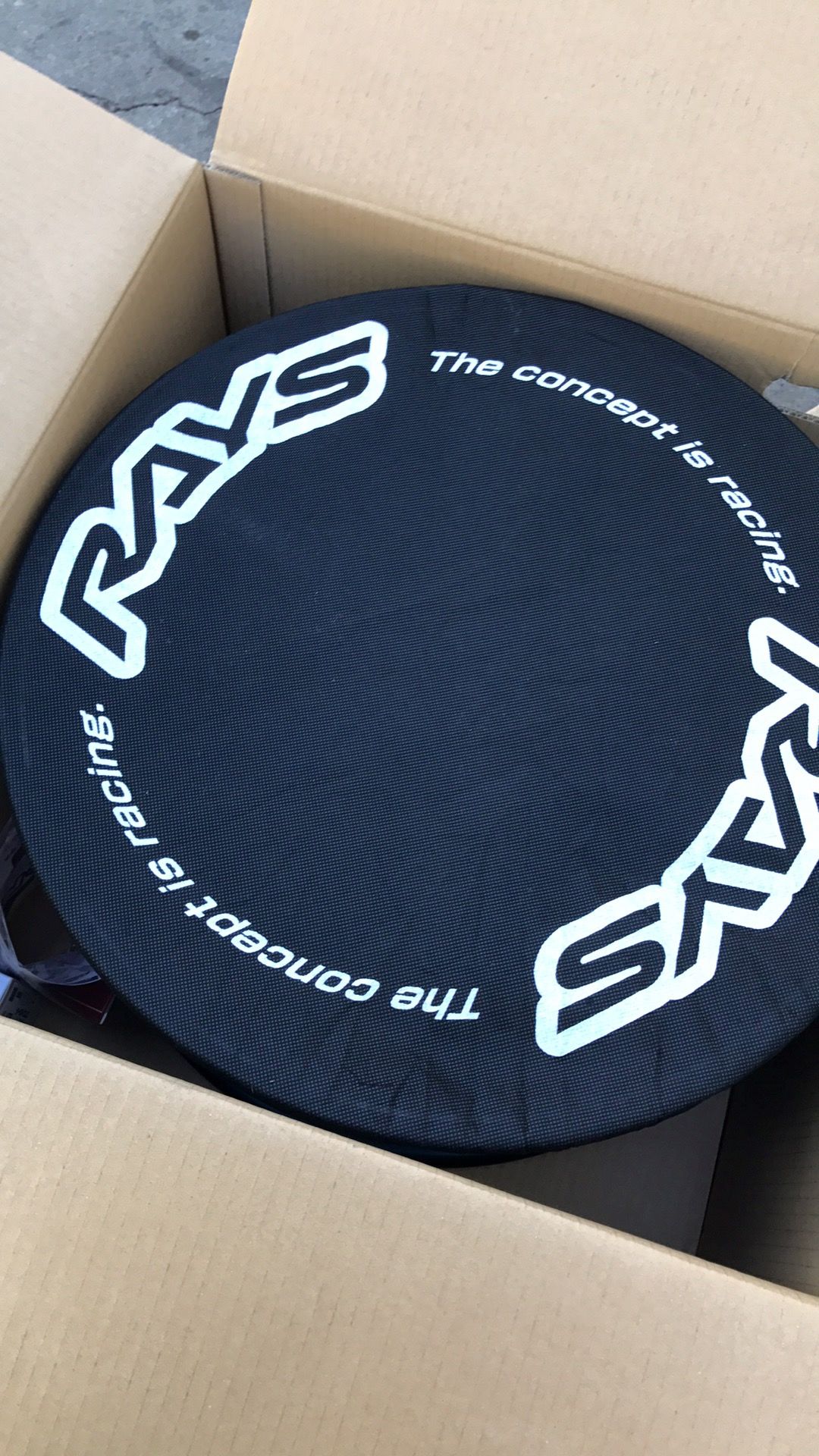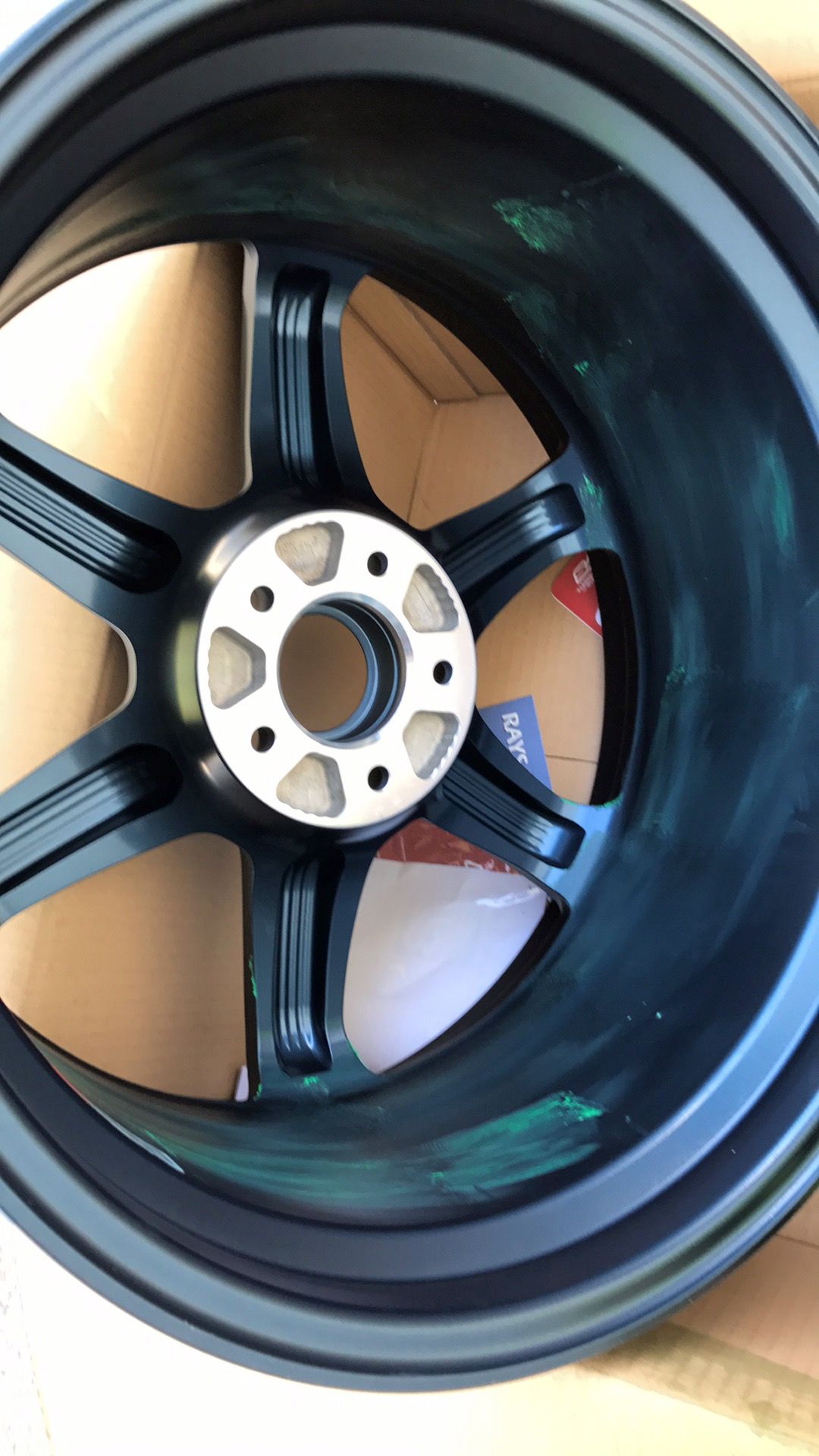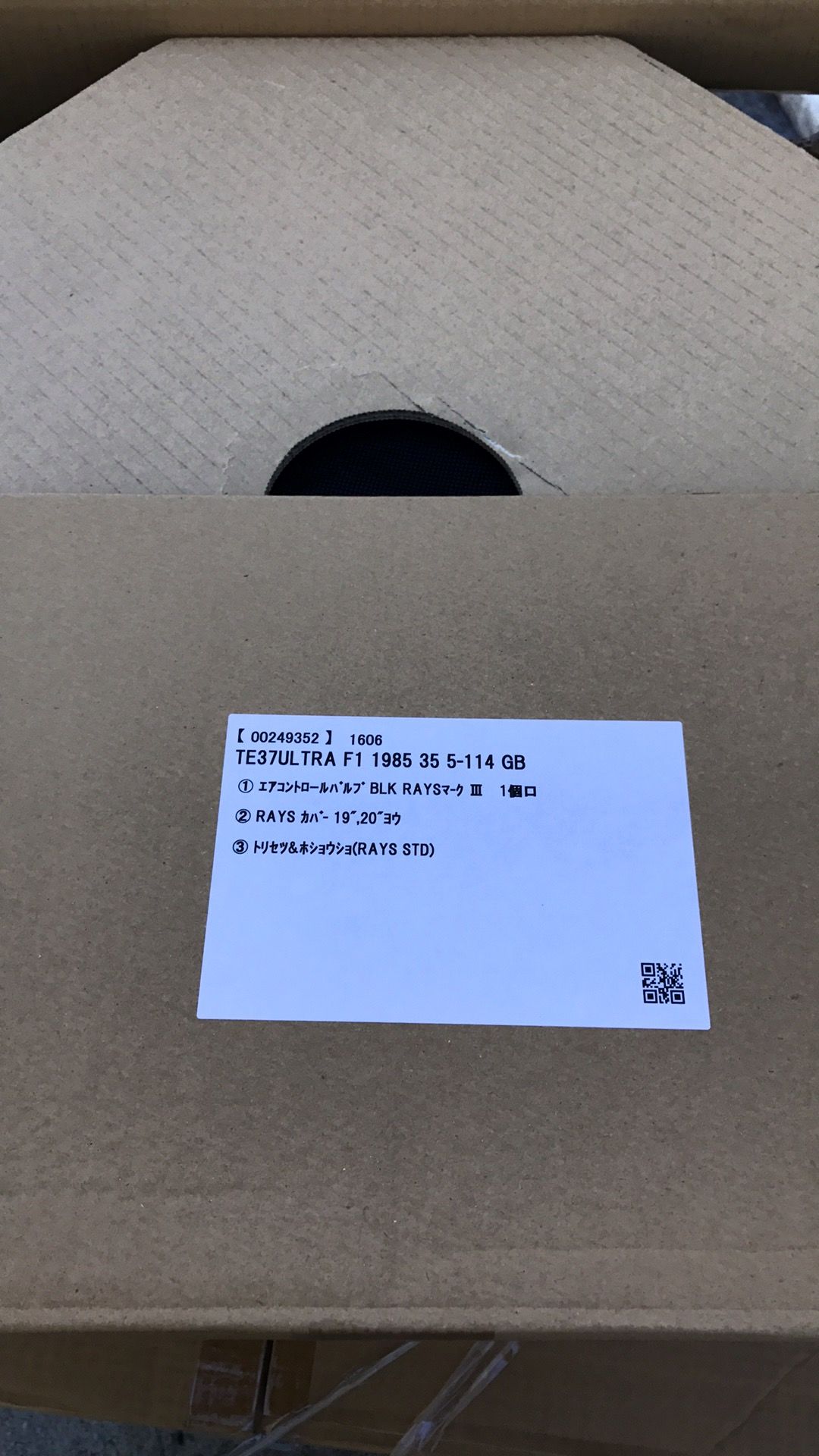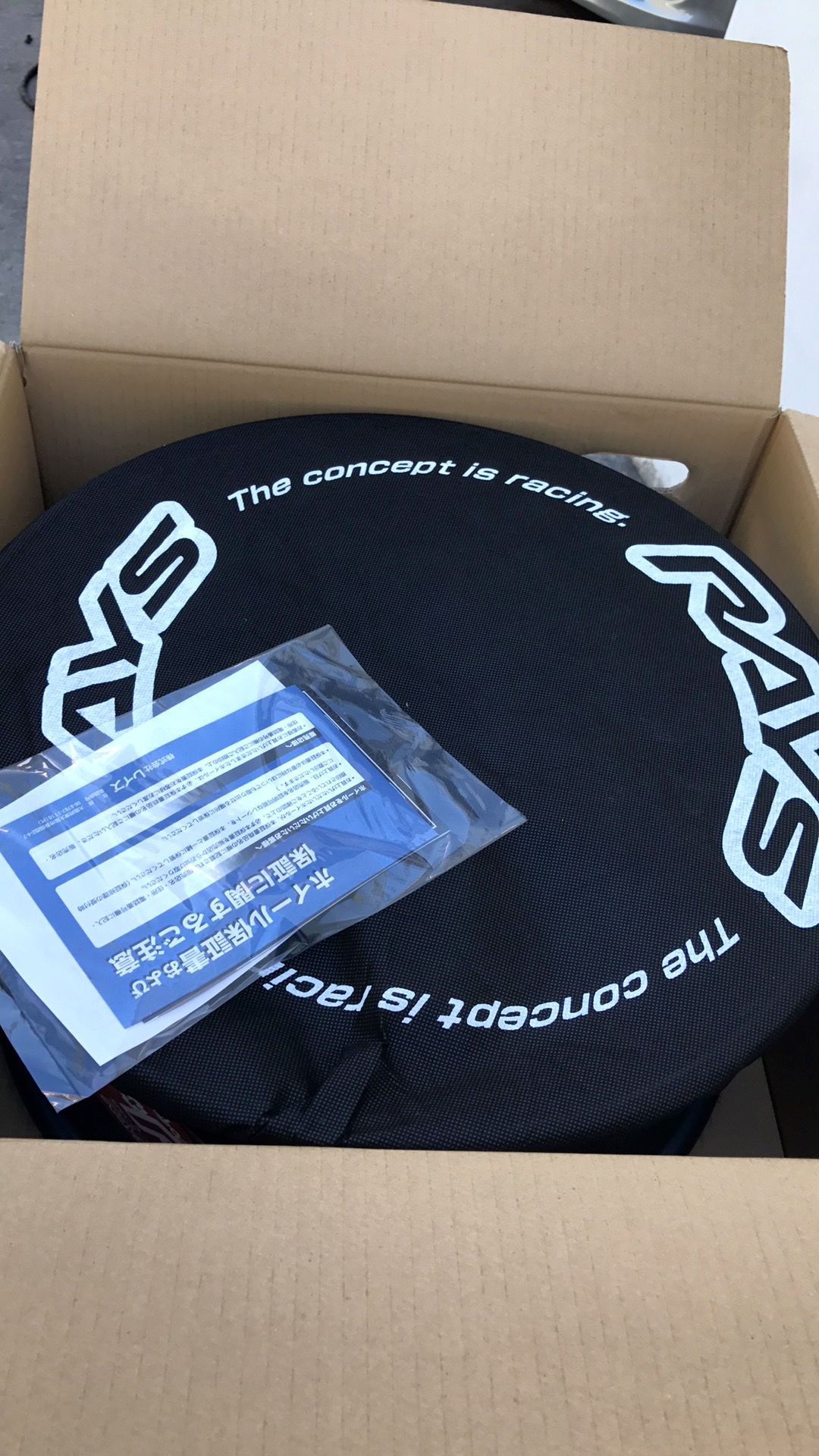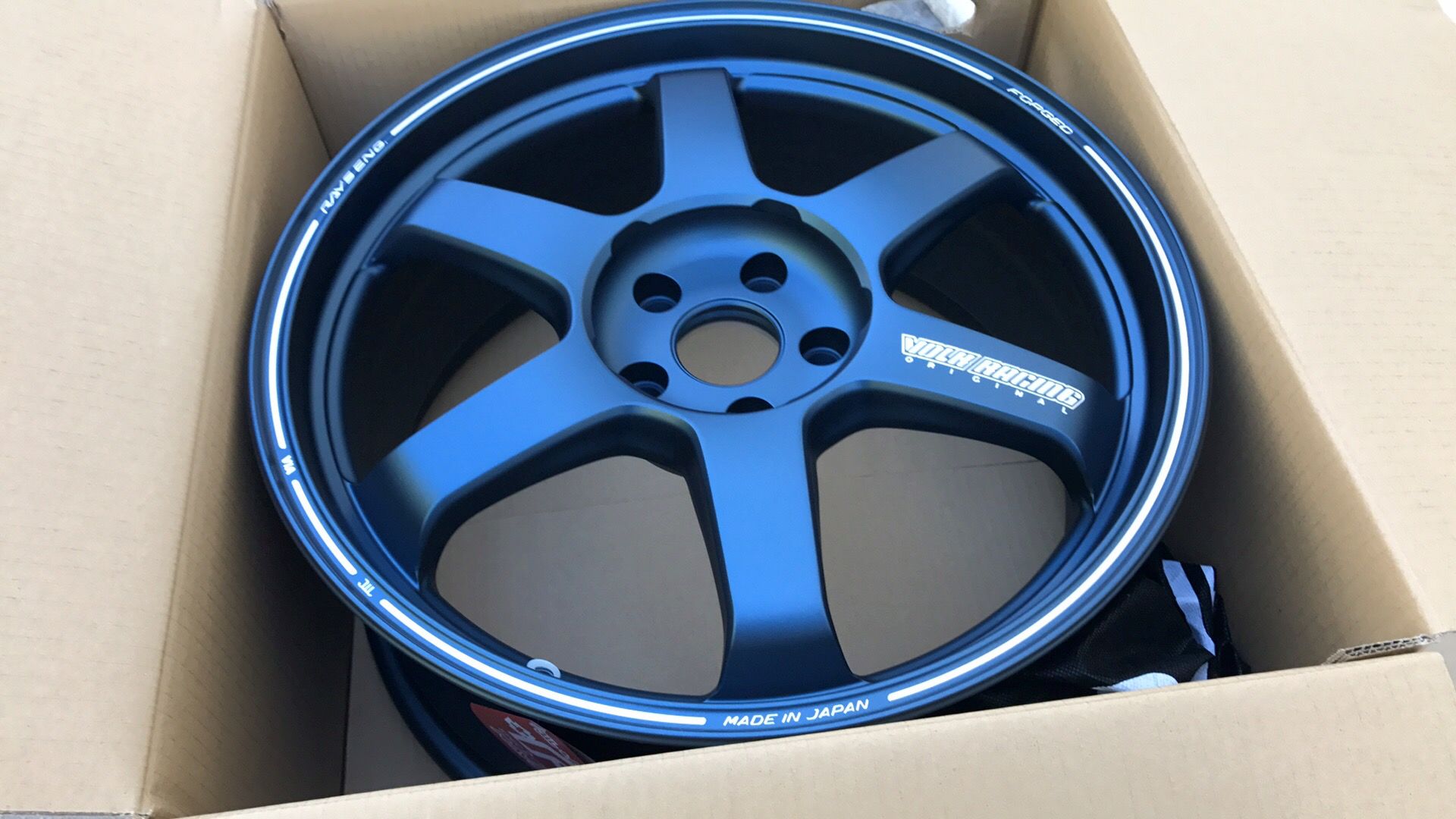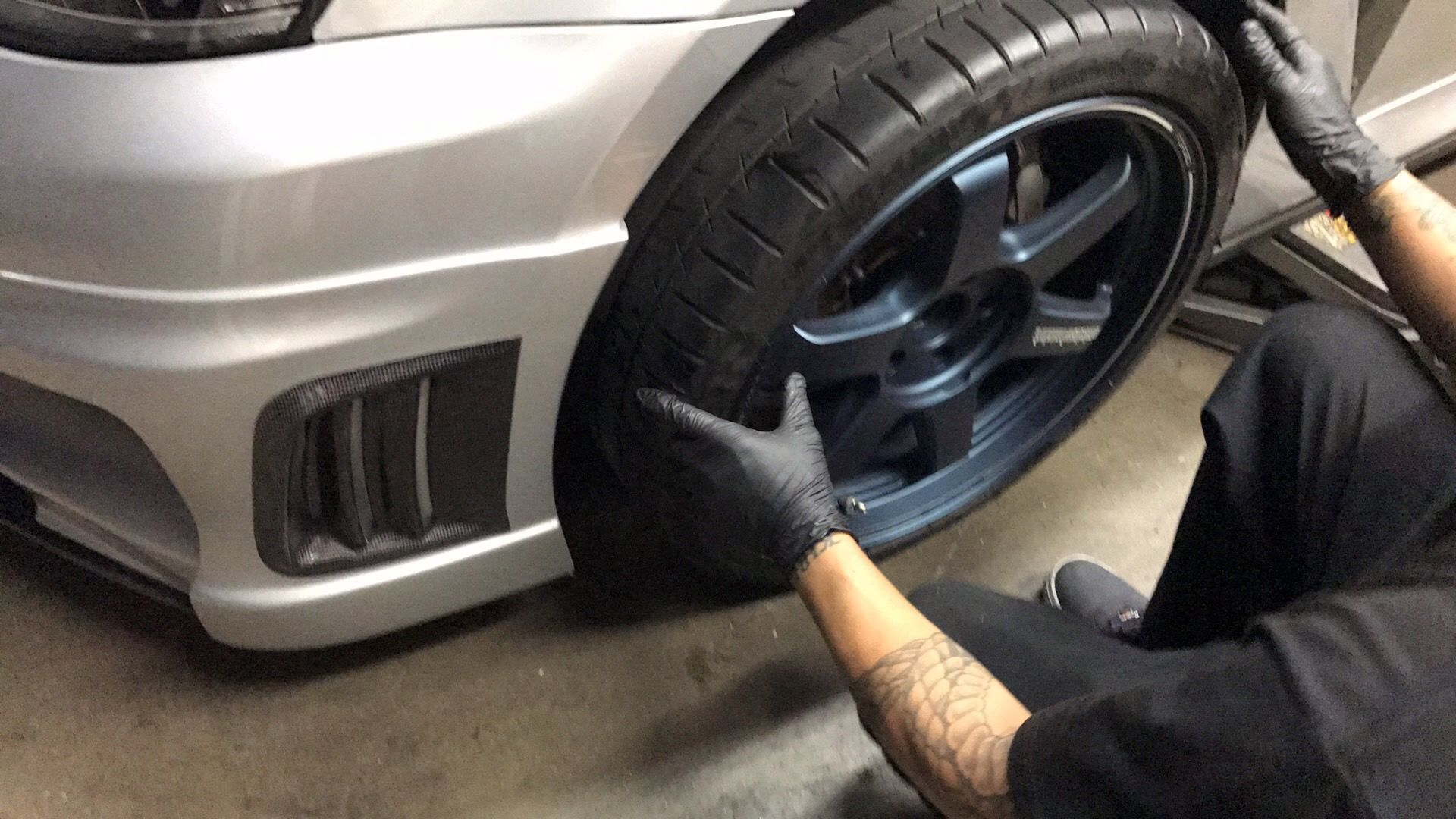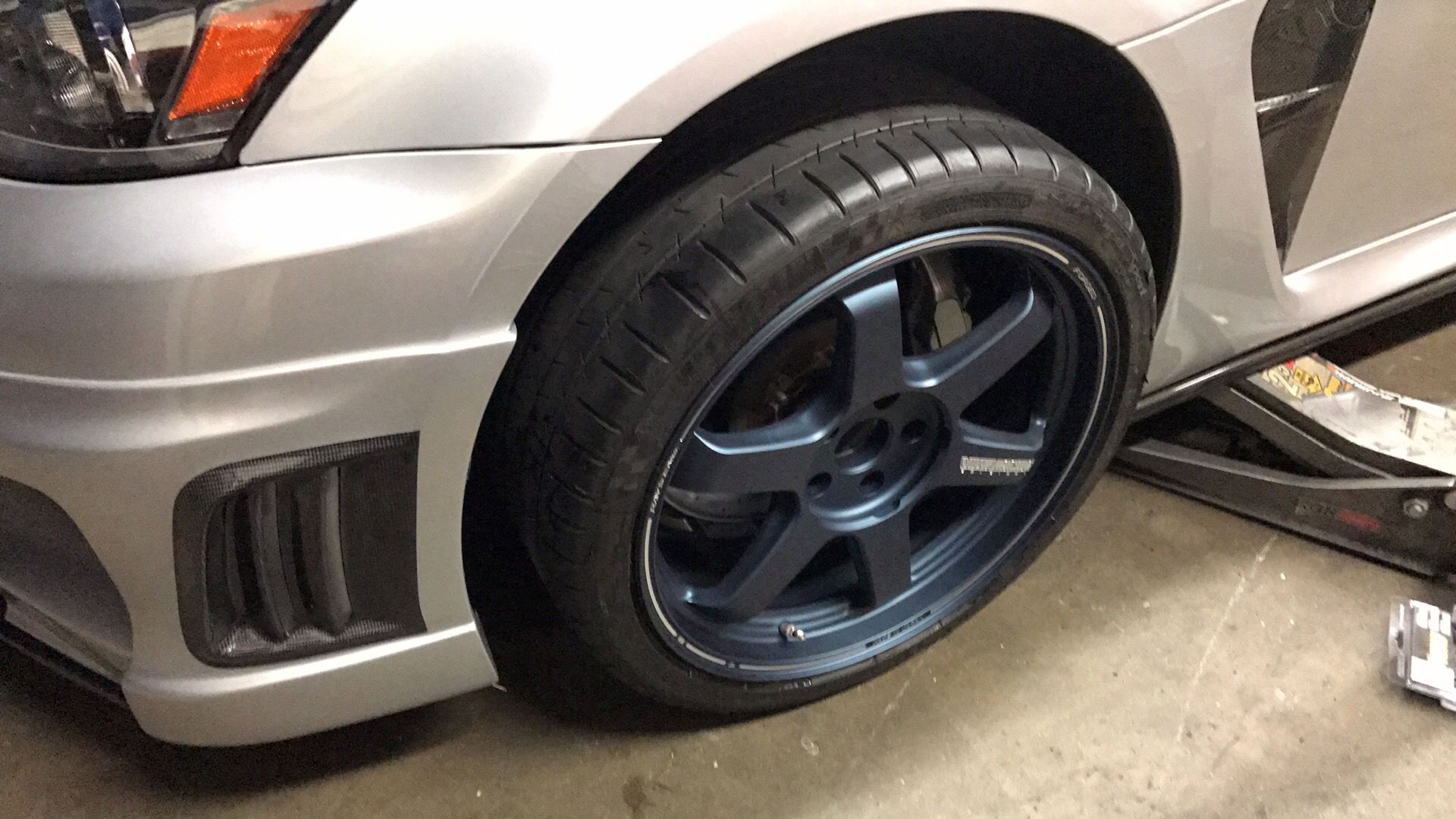 10-7-2016
here are some pics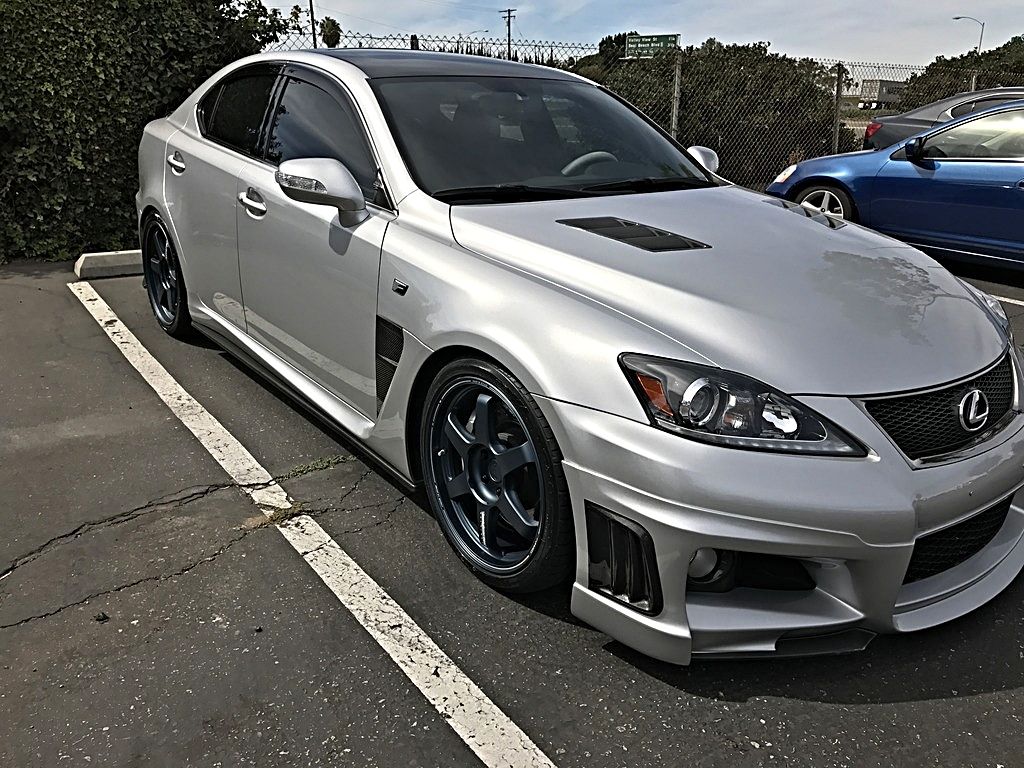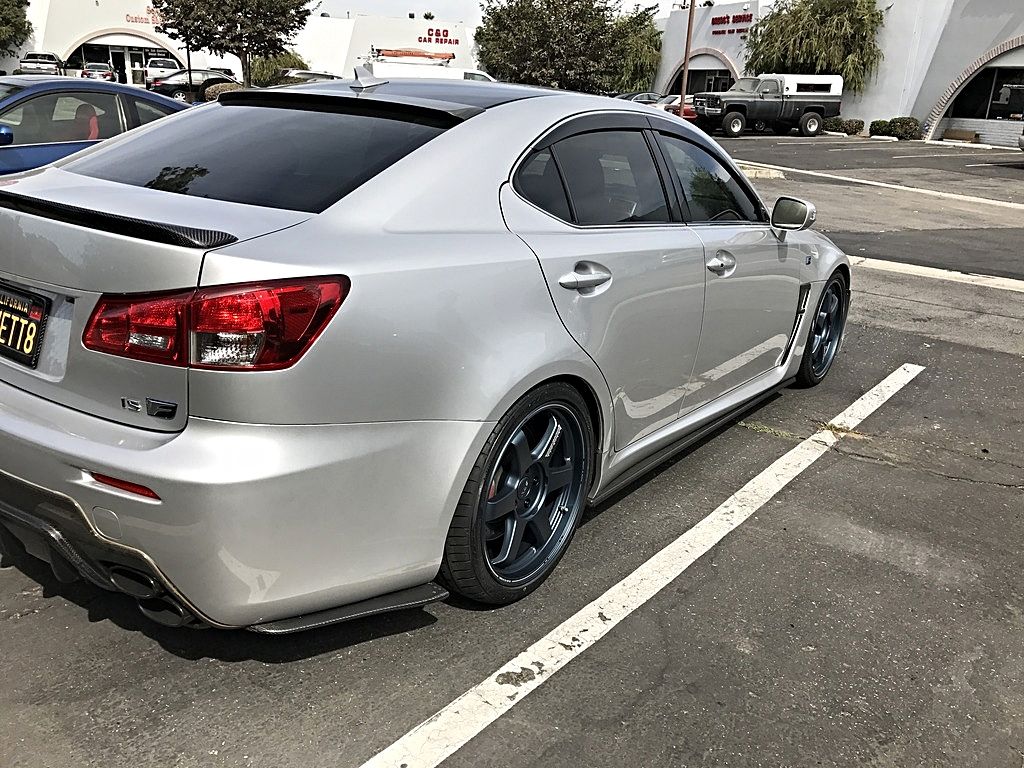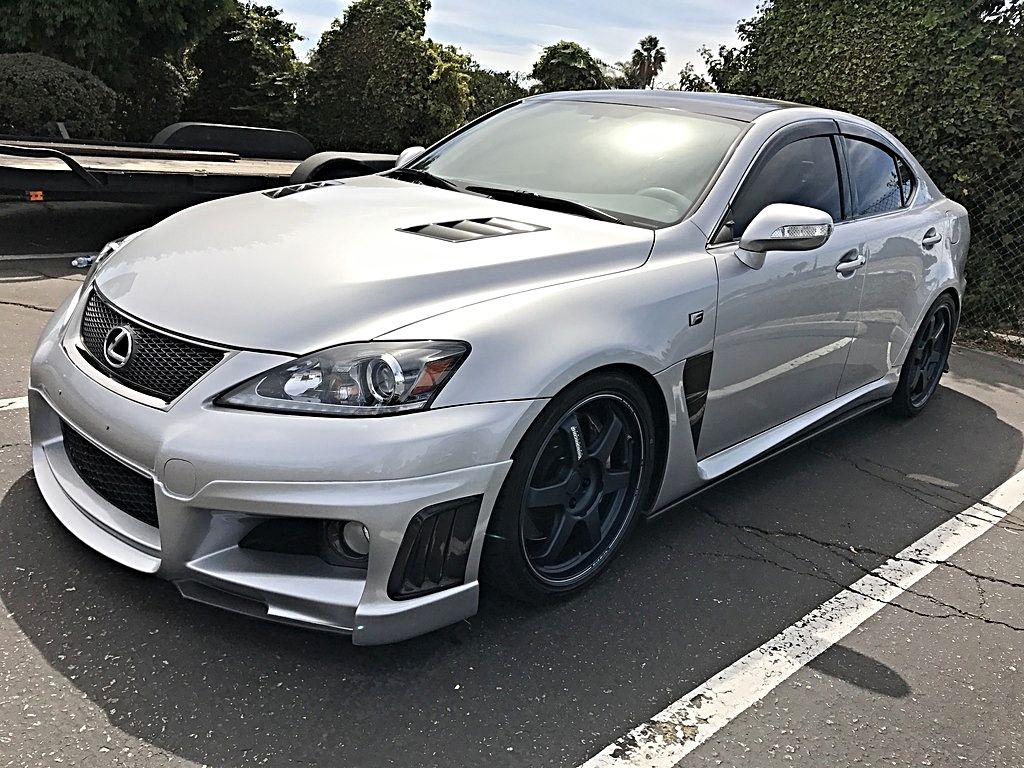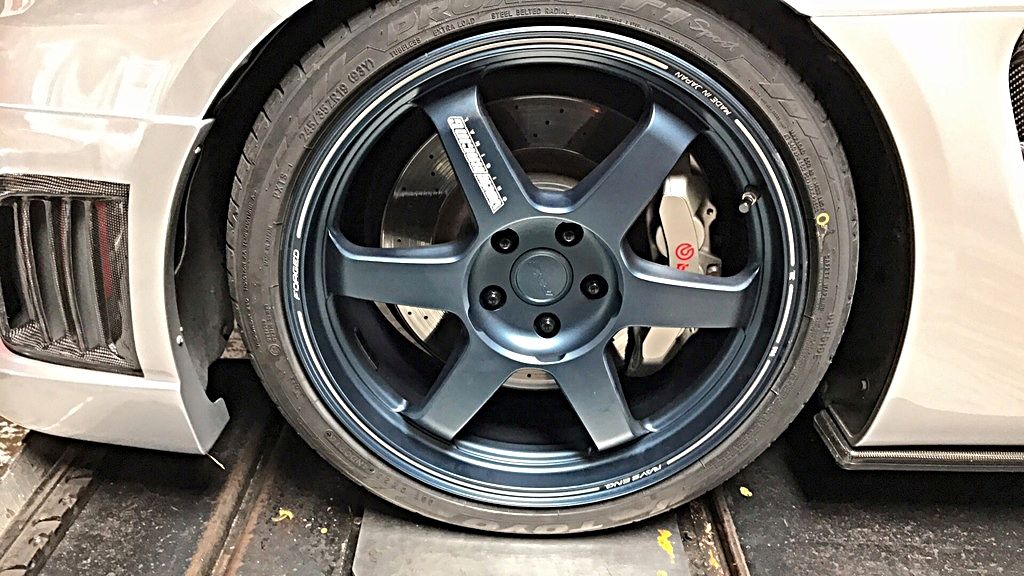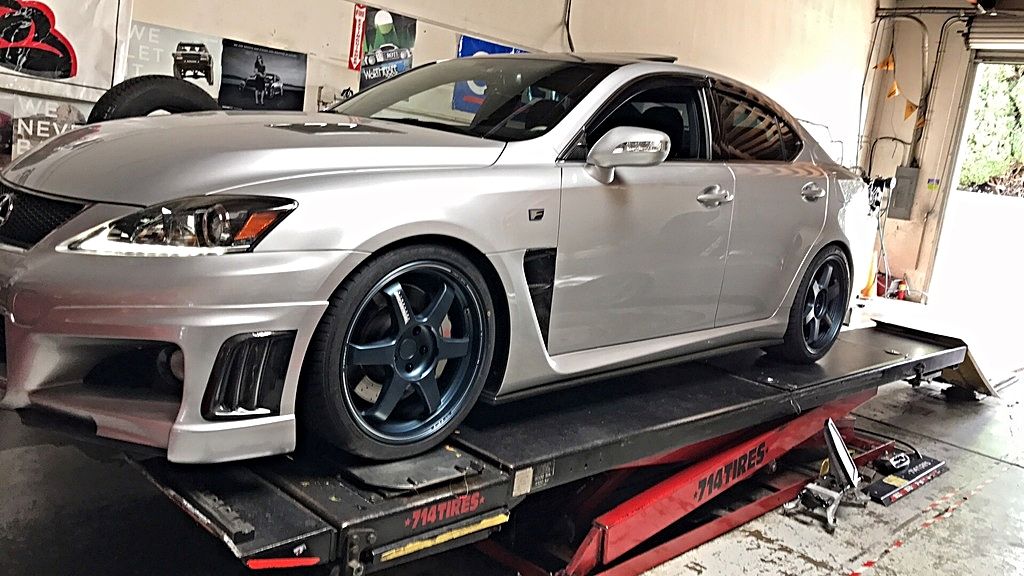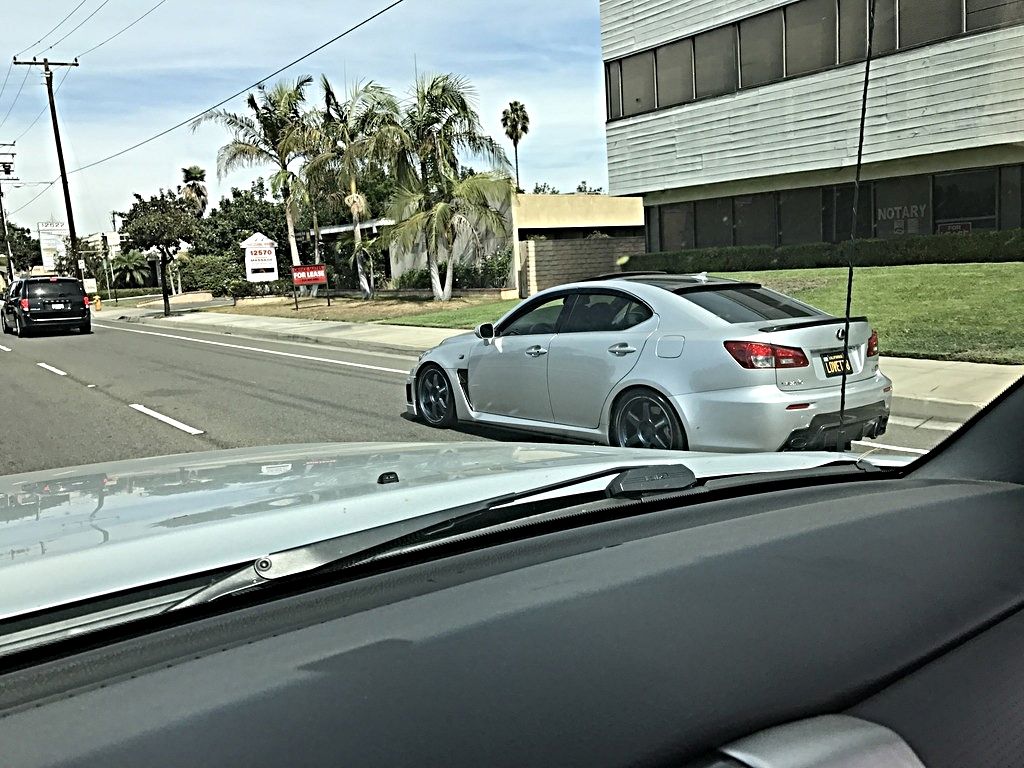 10-9-2016
last nite with the Socal F crews

picture by Jeff .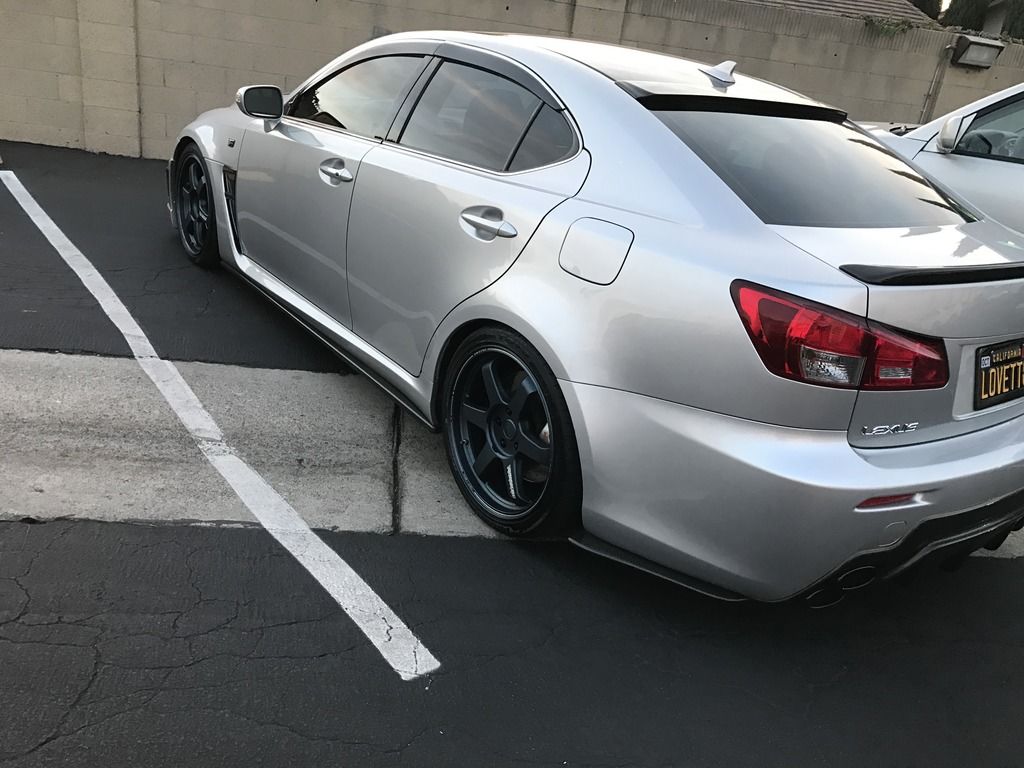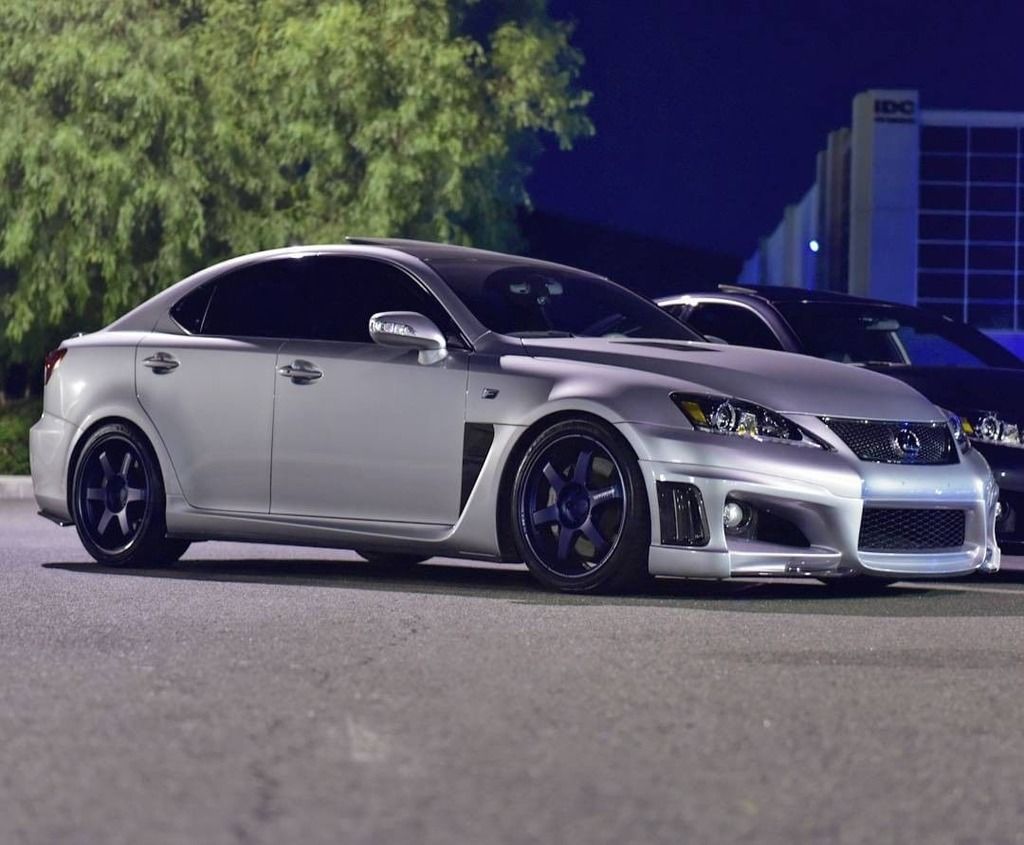 one more by Ma the new owner of USB GSF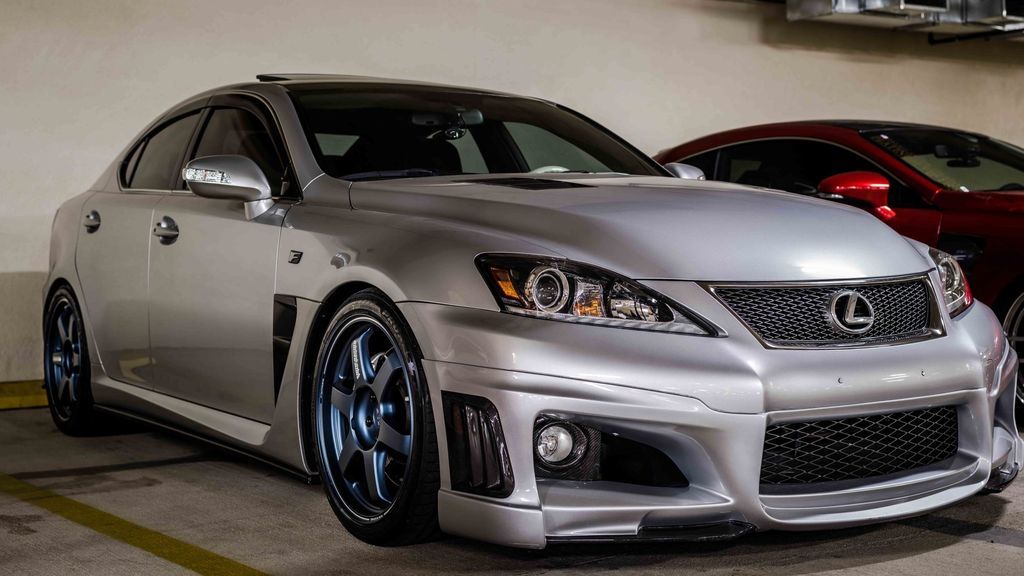 10-10-2016
Thanks Jeff

and this one from Brian lolz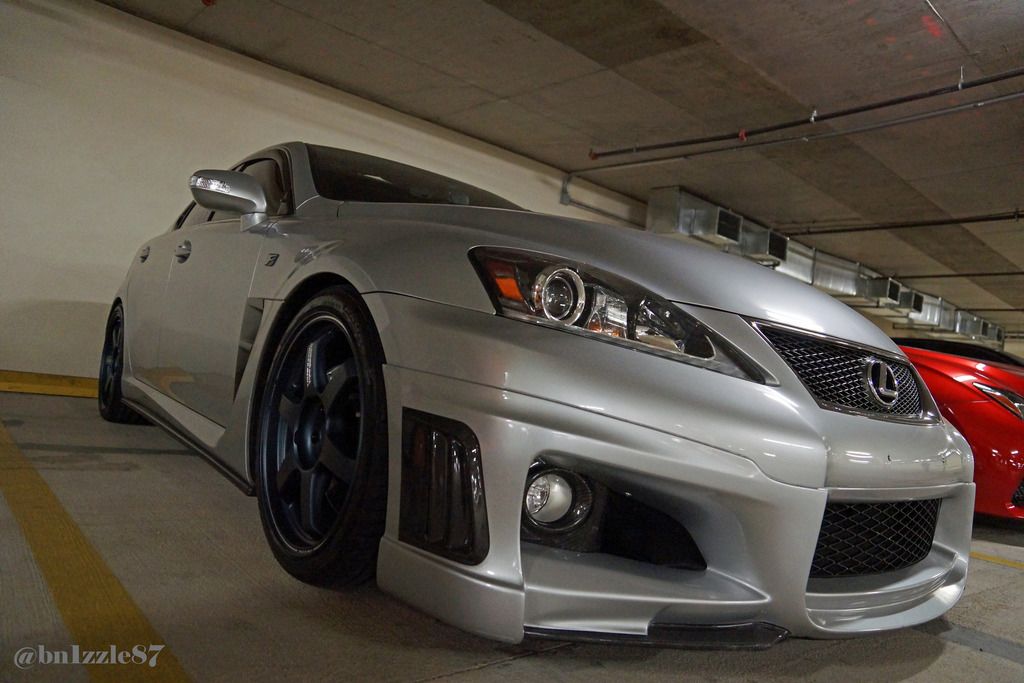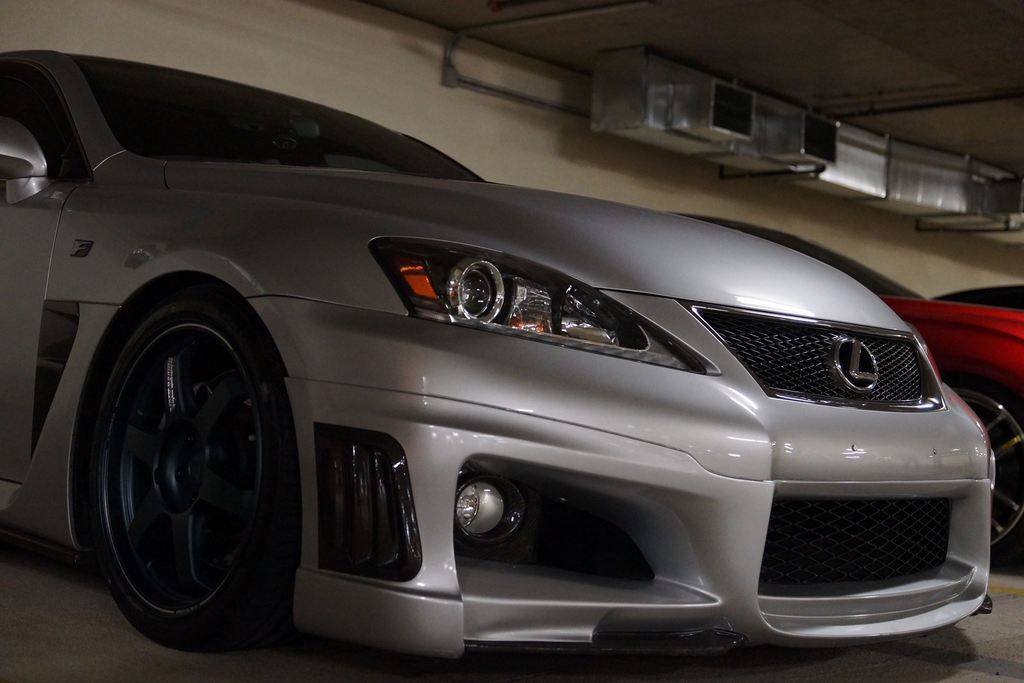 10-18-2016
Got a better lugs 😊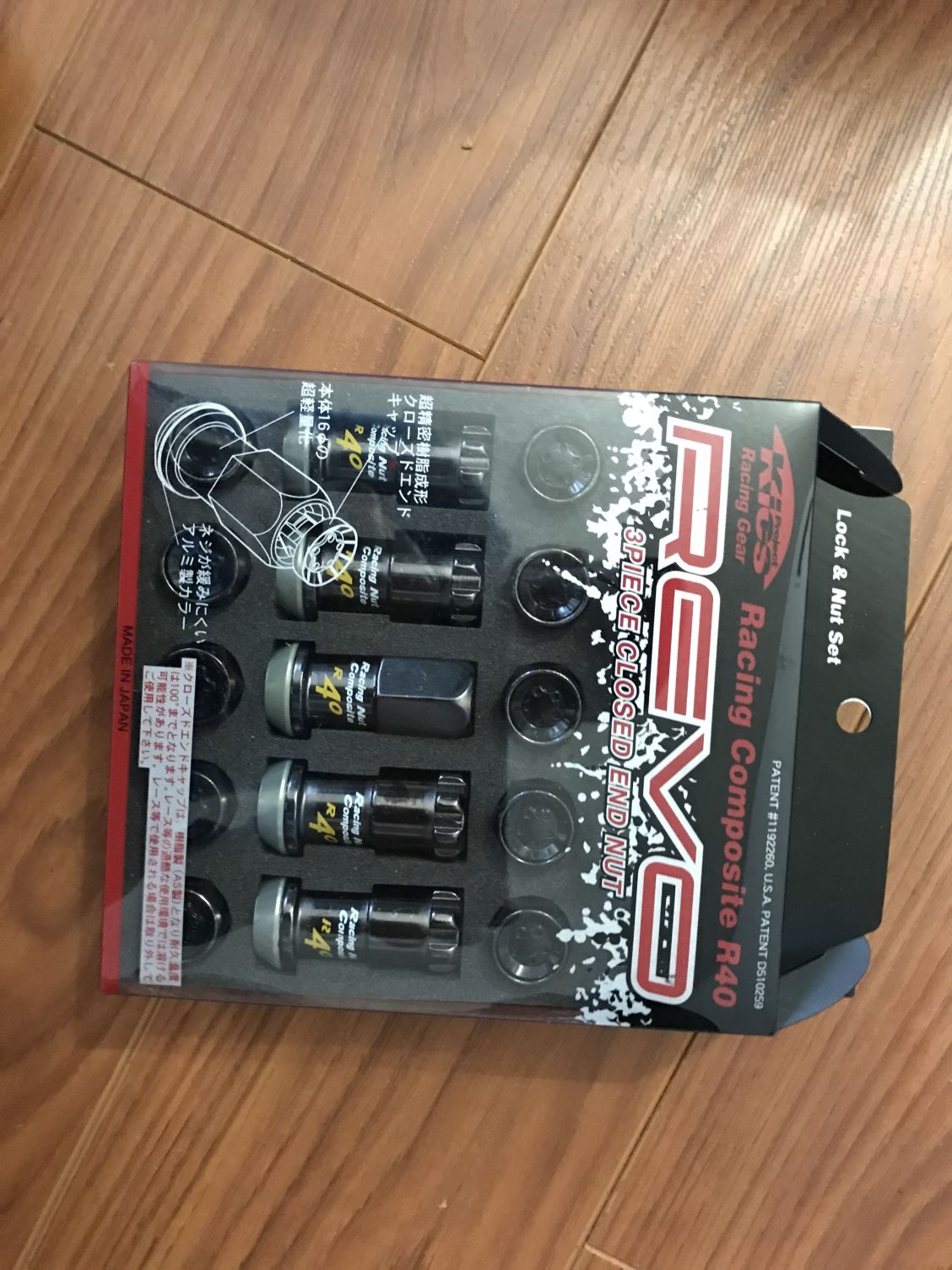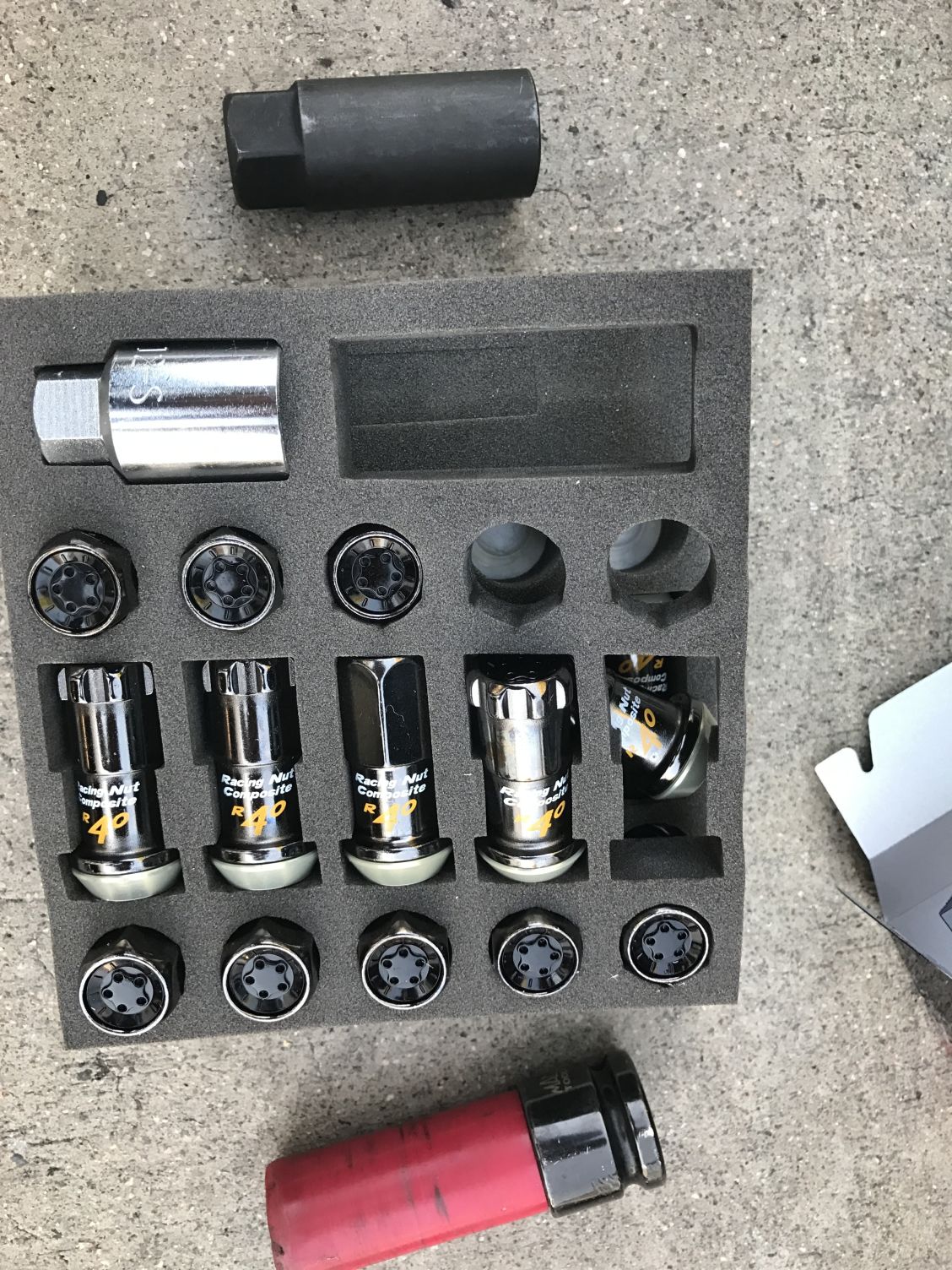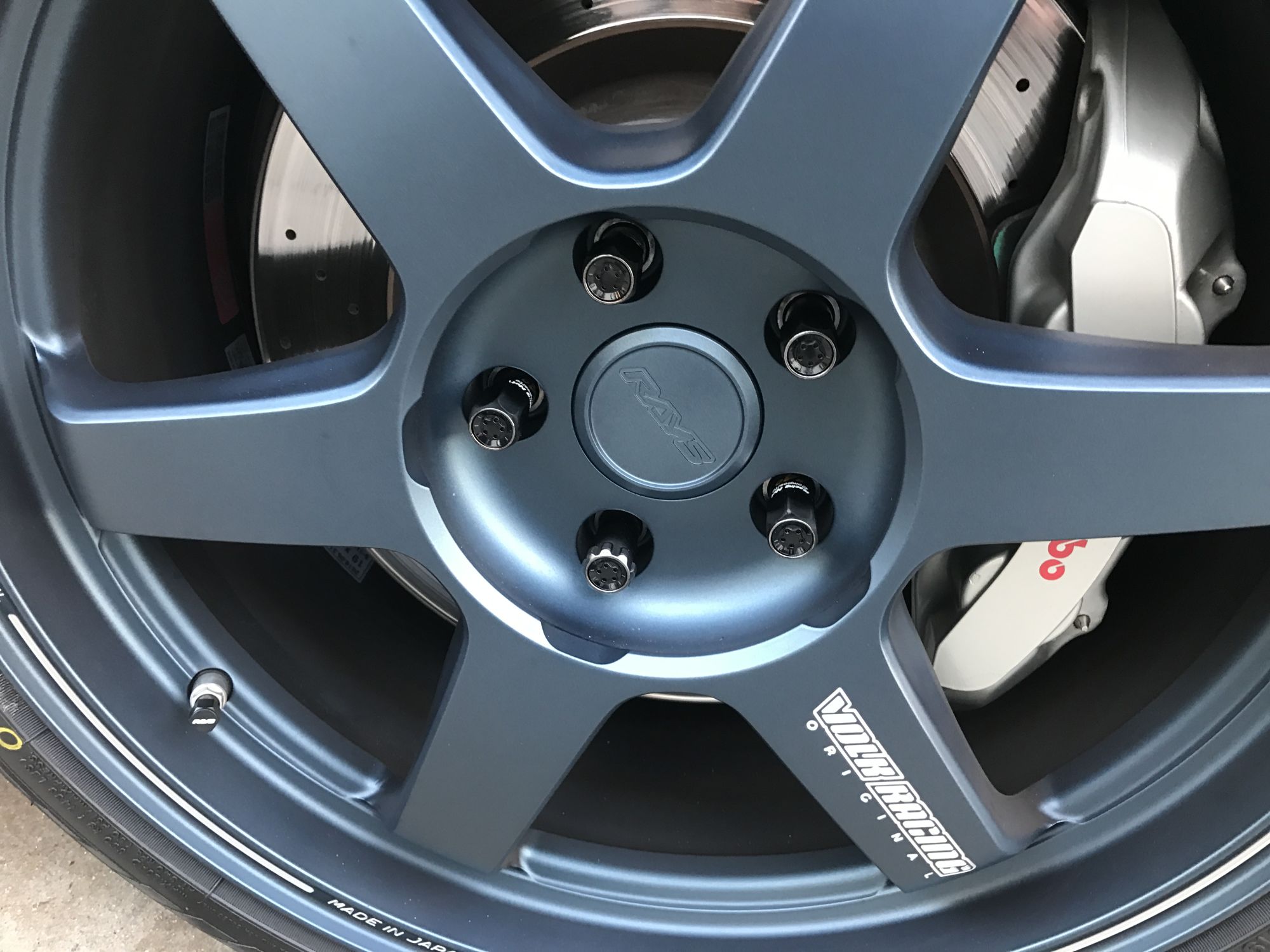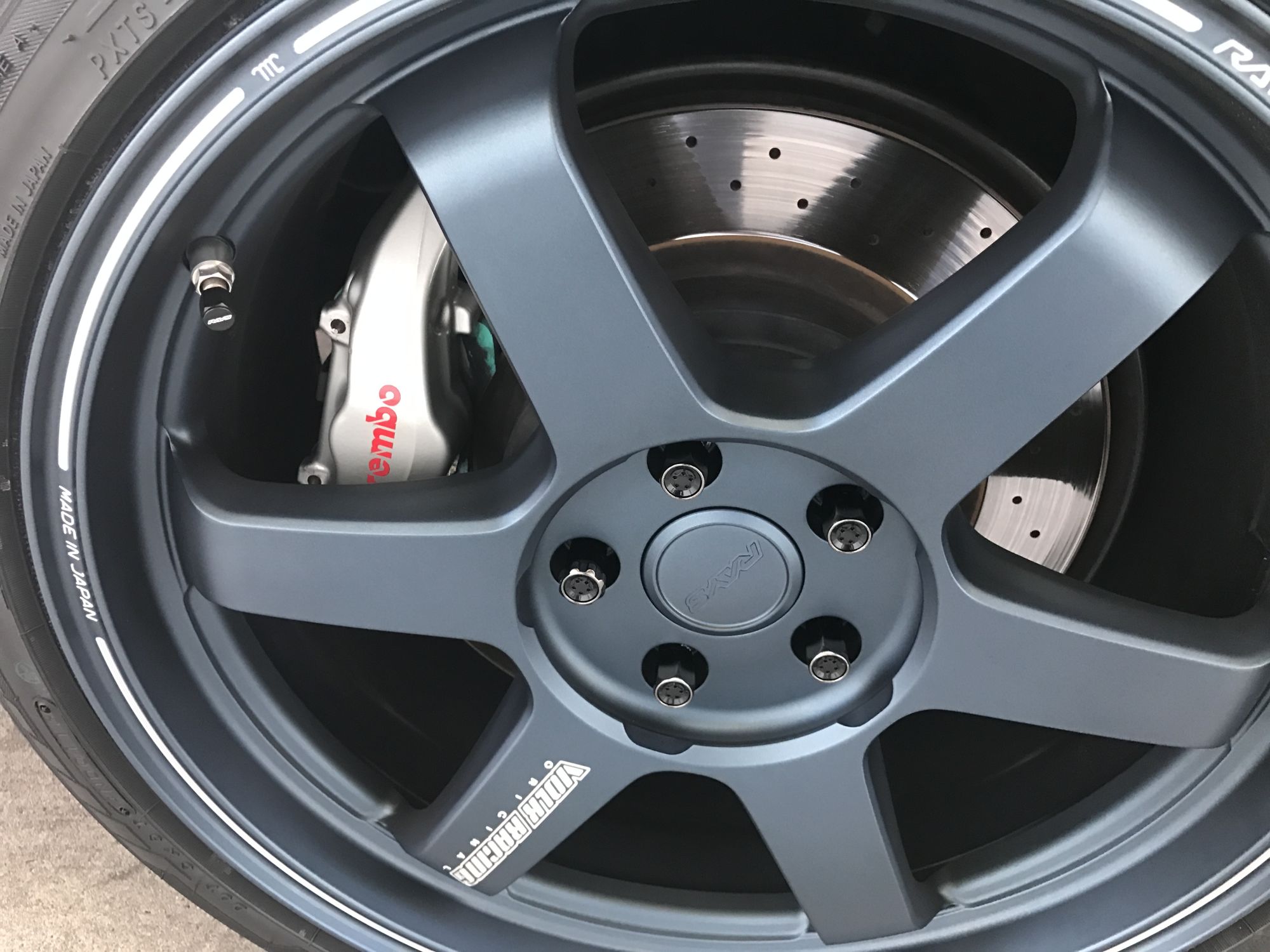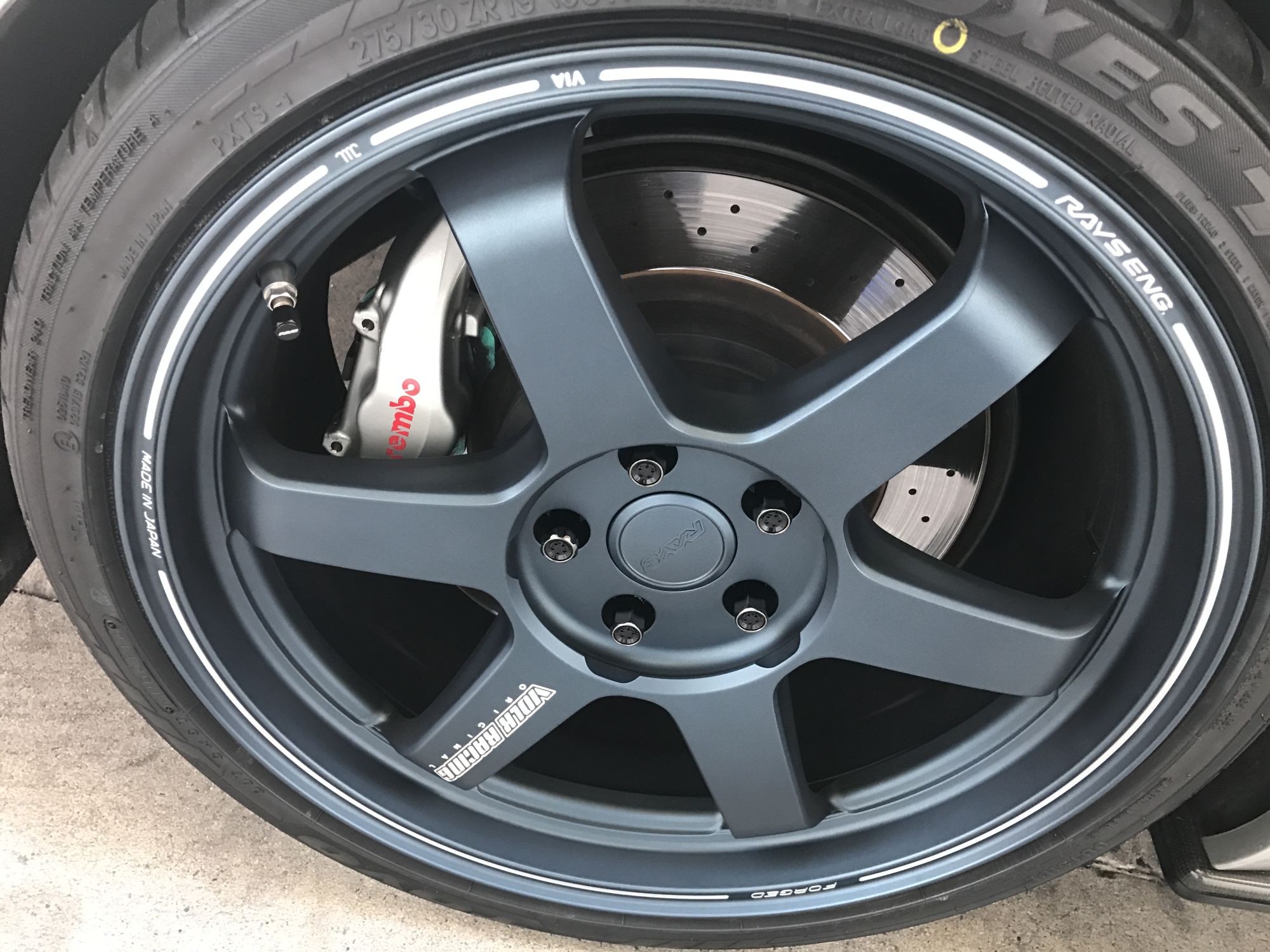 10-24-2016
A few pictures by Brian at yesterday Dana point little meeting lunch special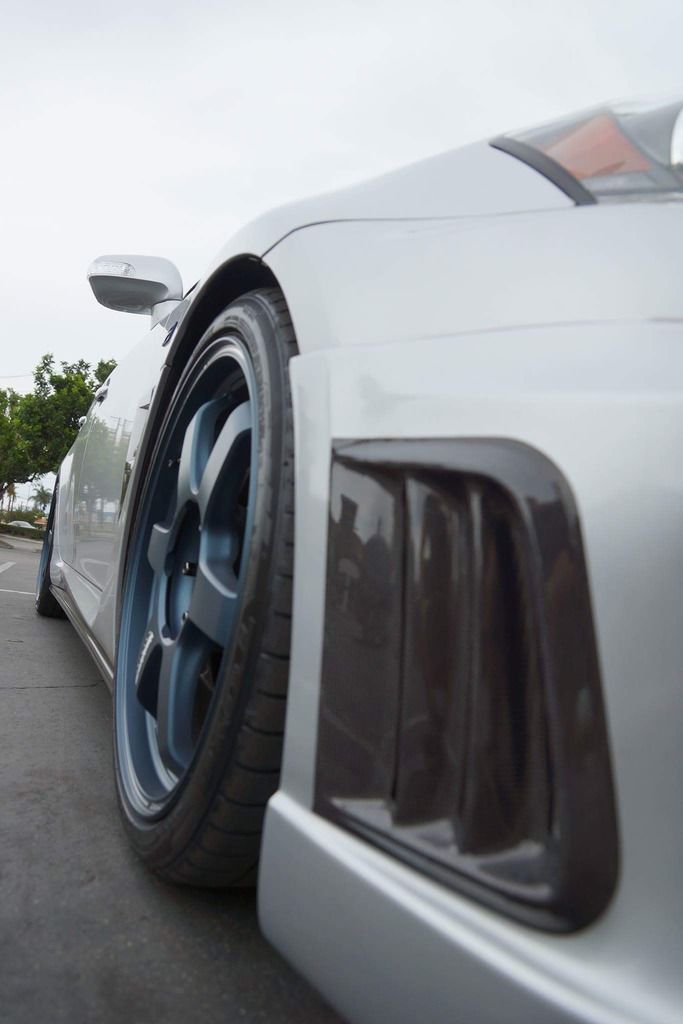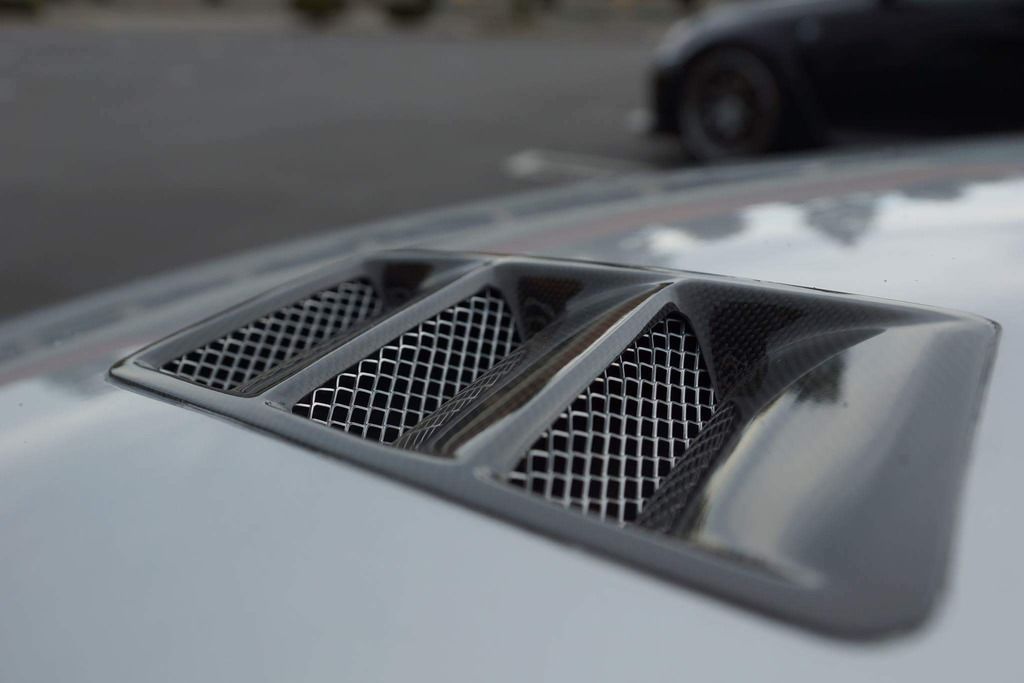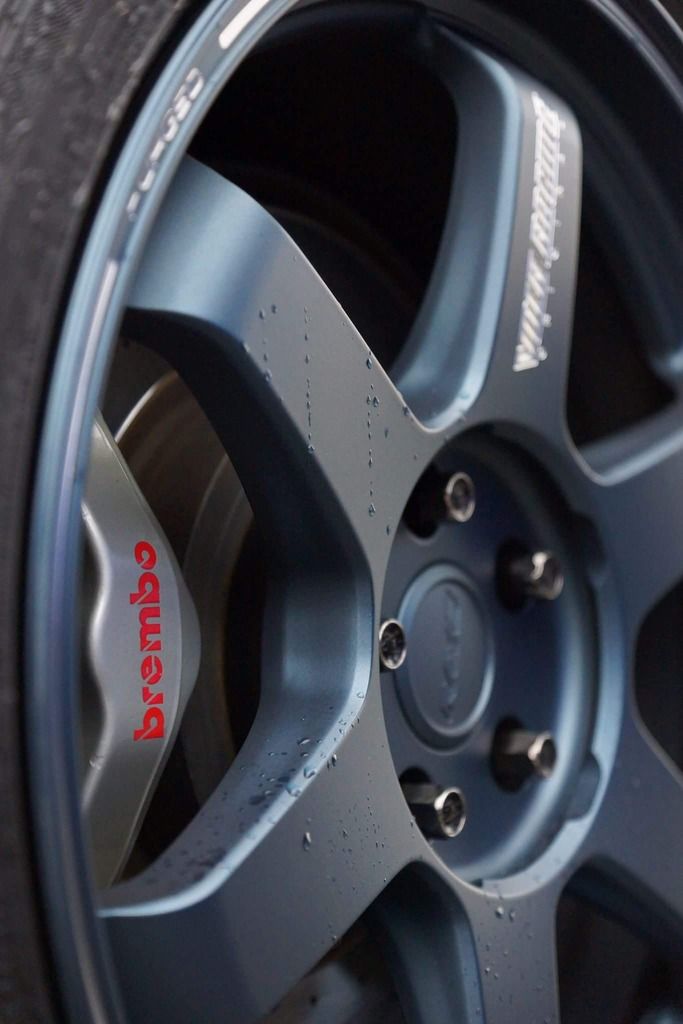 1-22-2017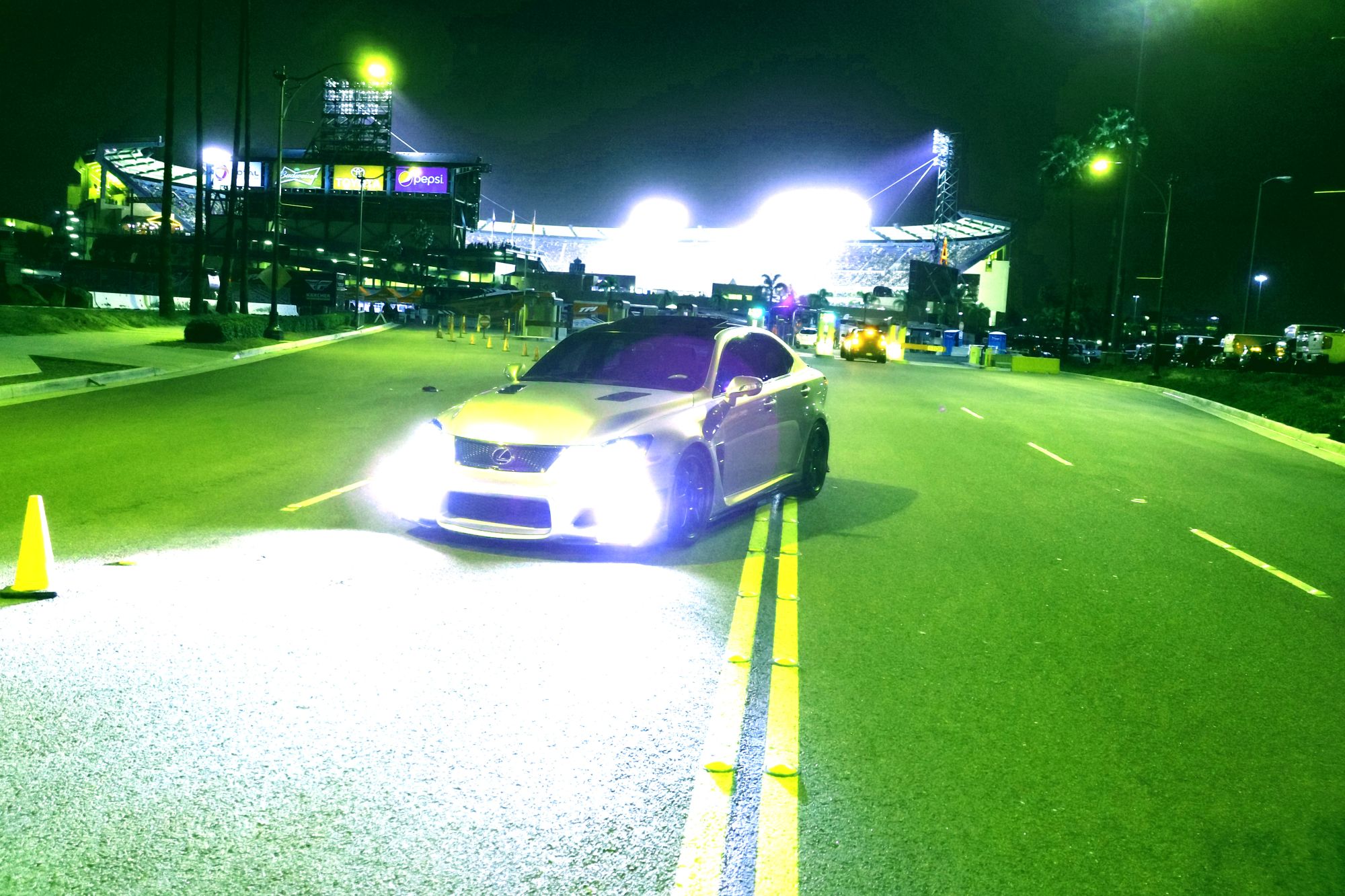 Messing around at nite lolz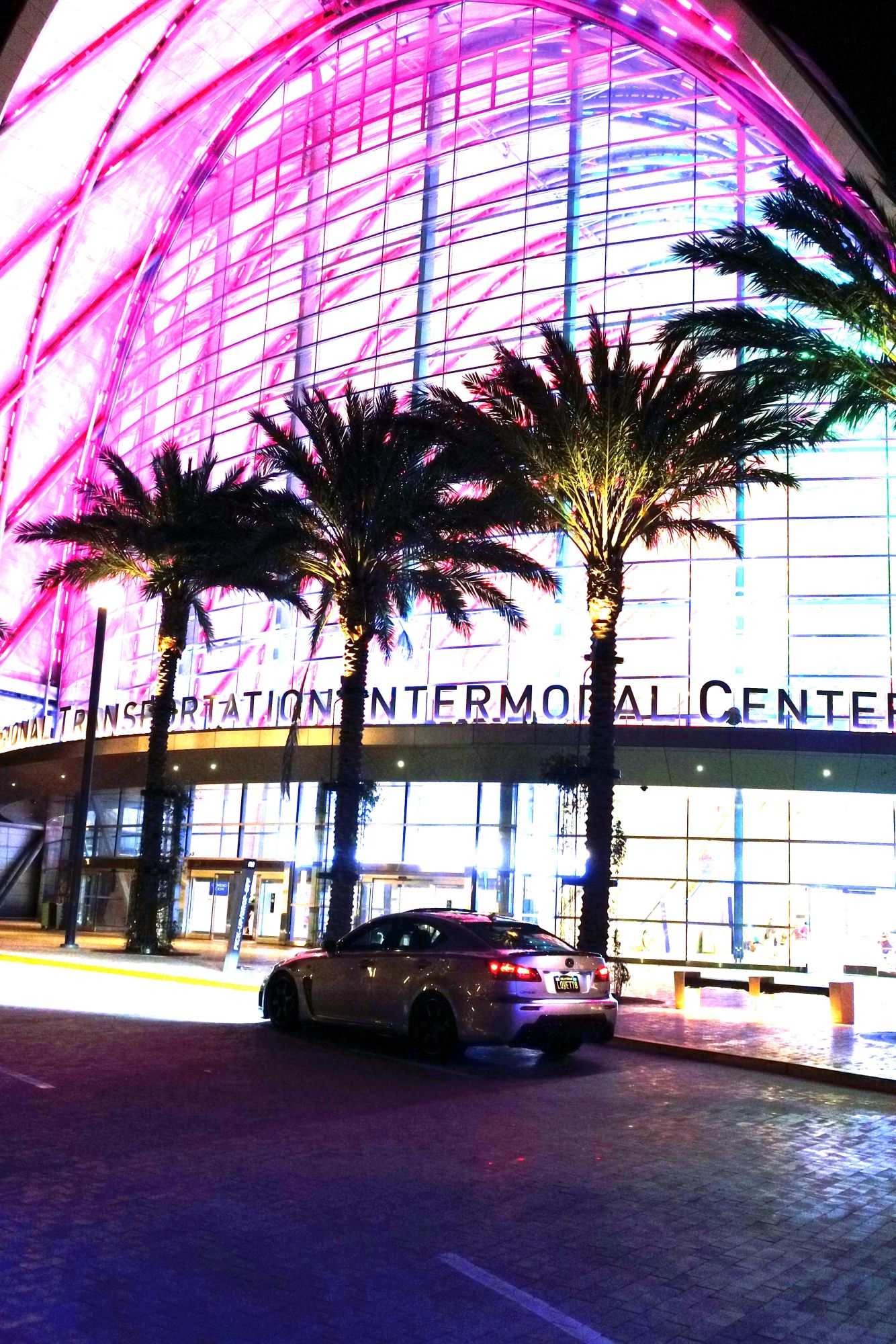 1-23-2017
more pictures but from Franky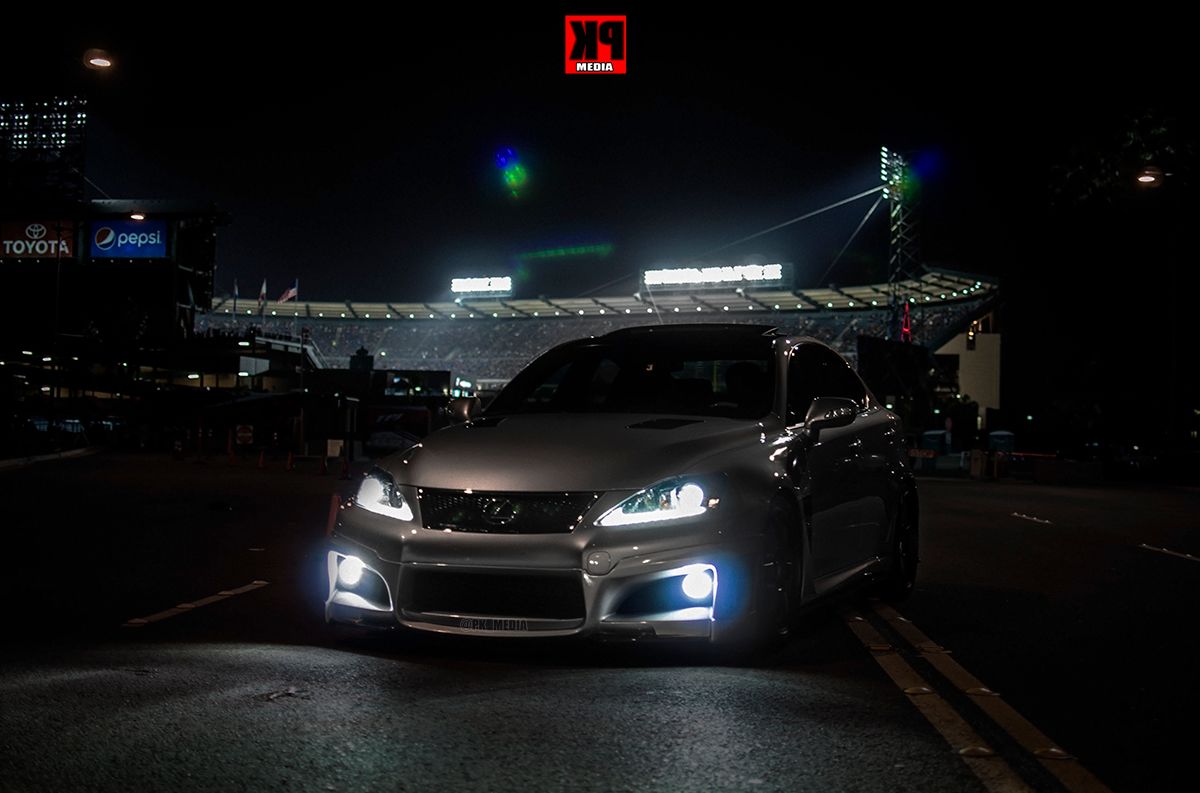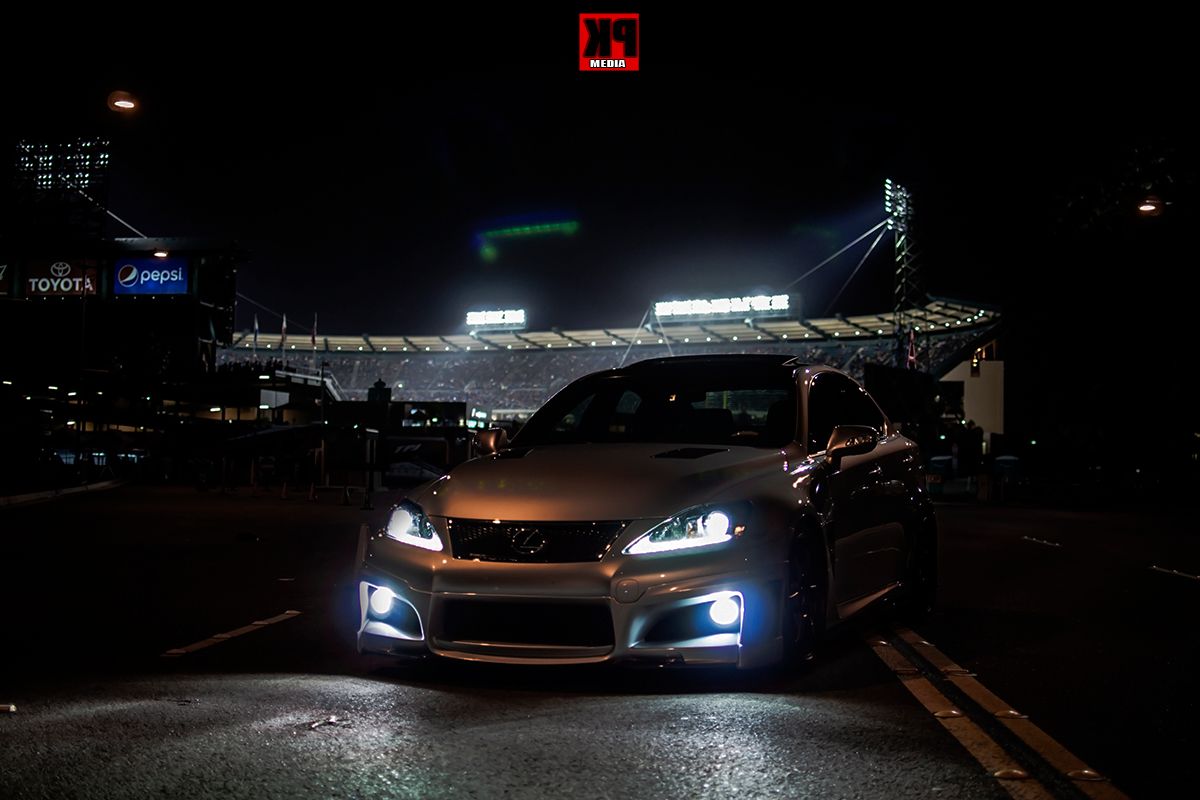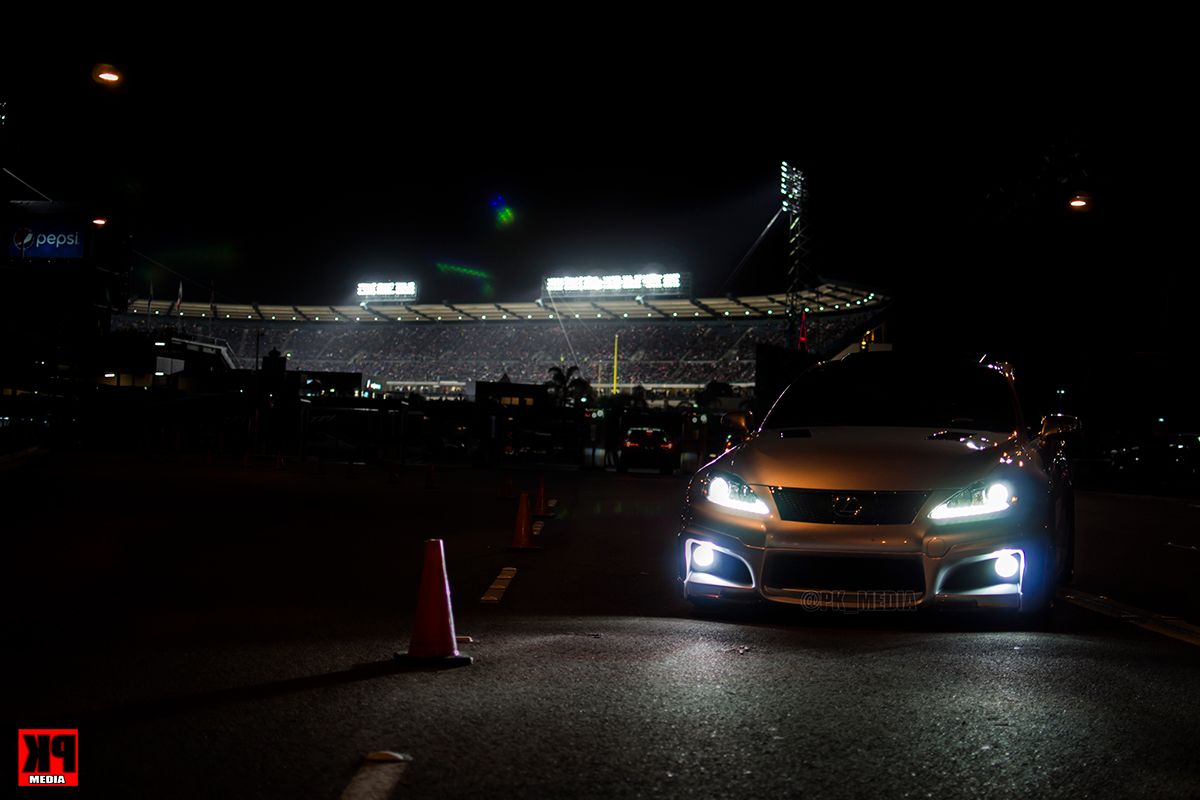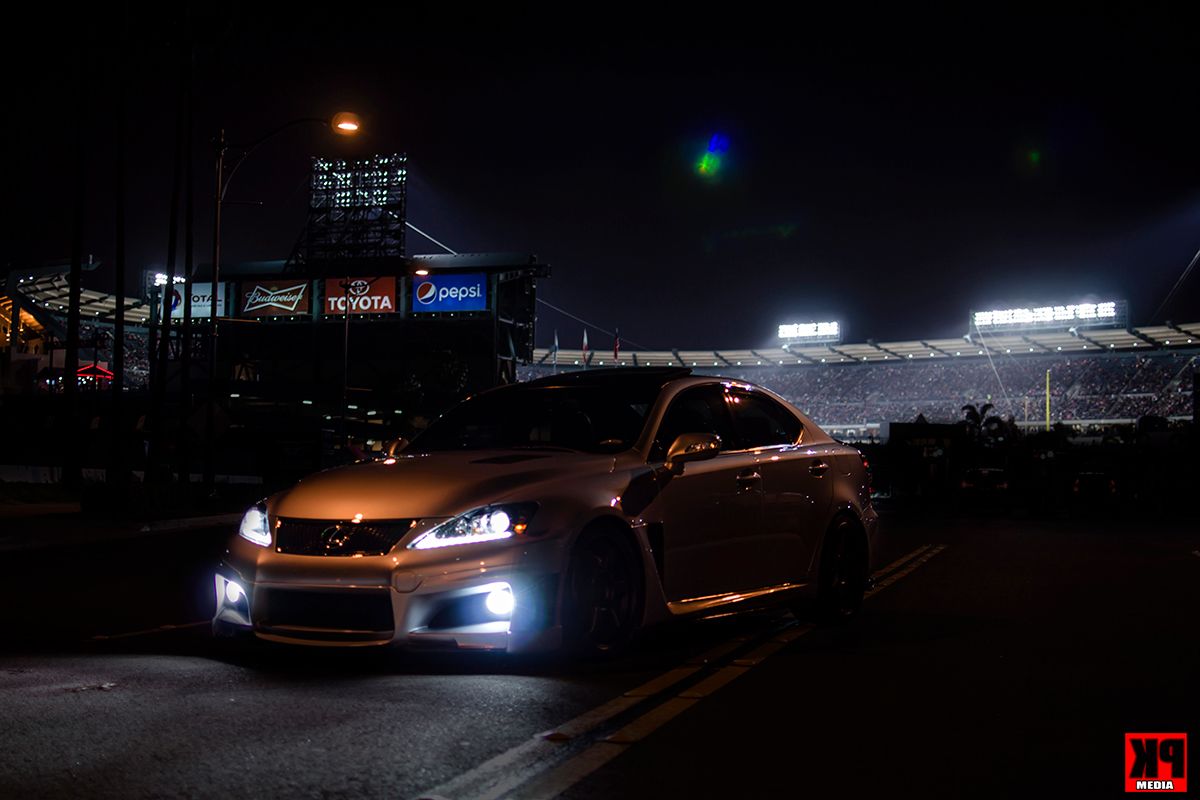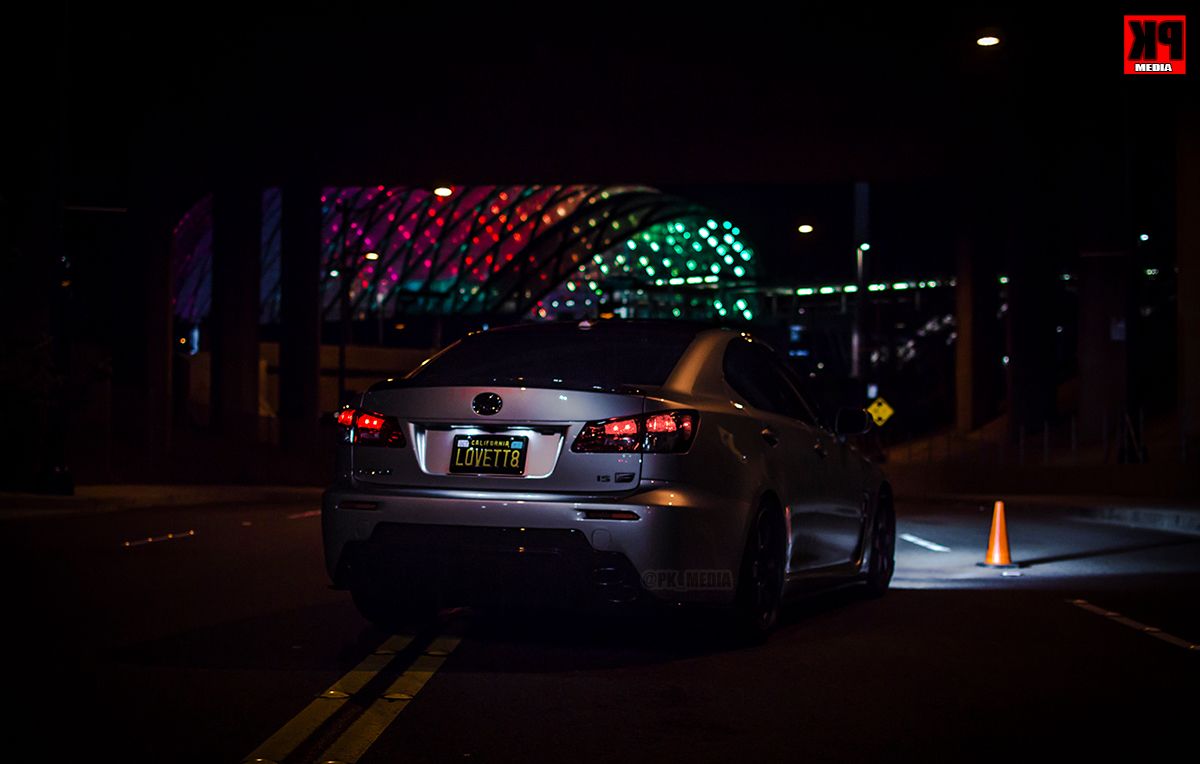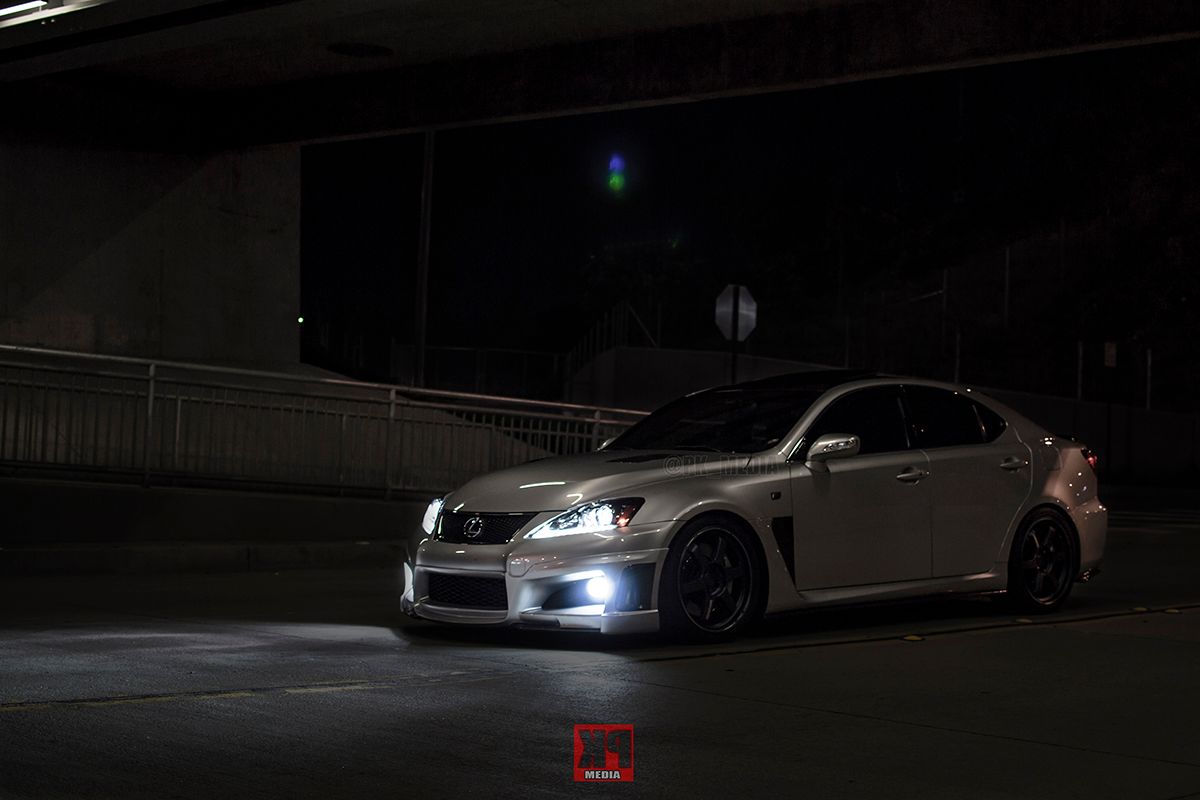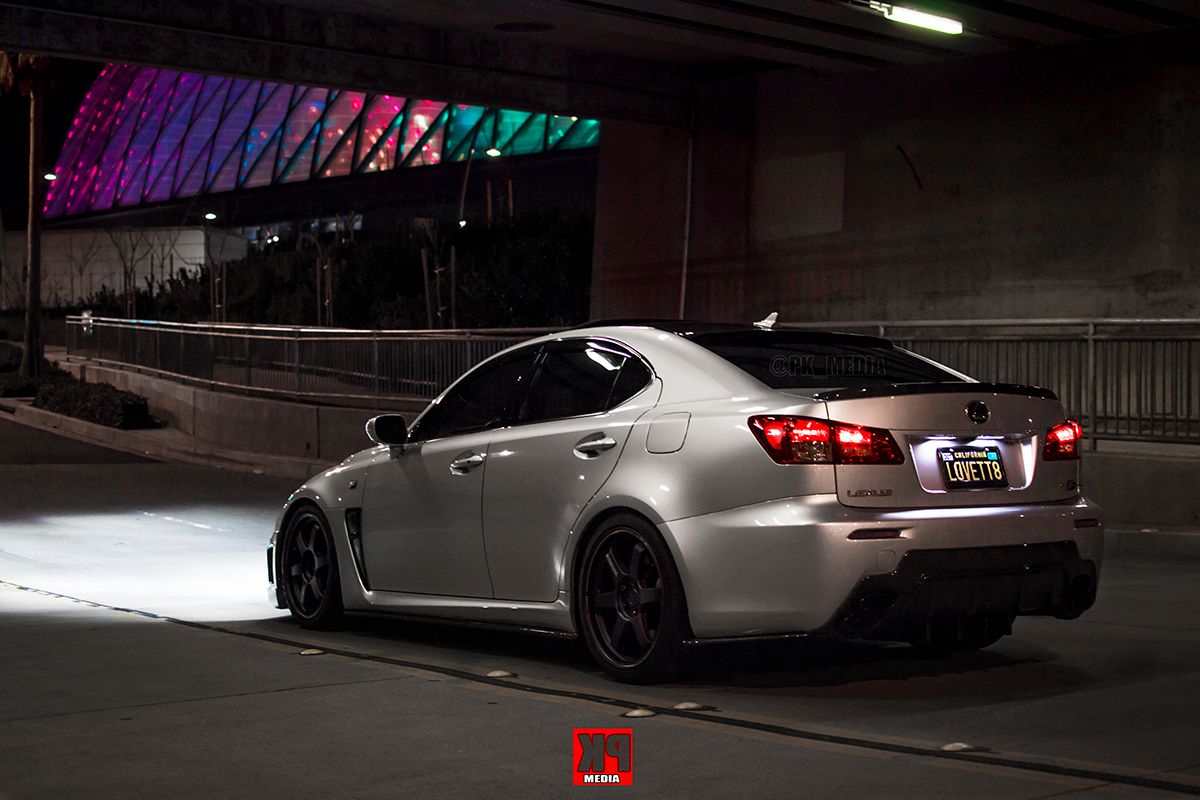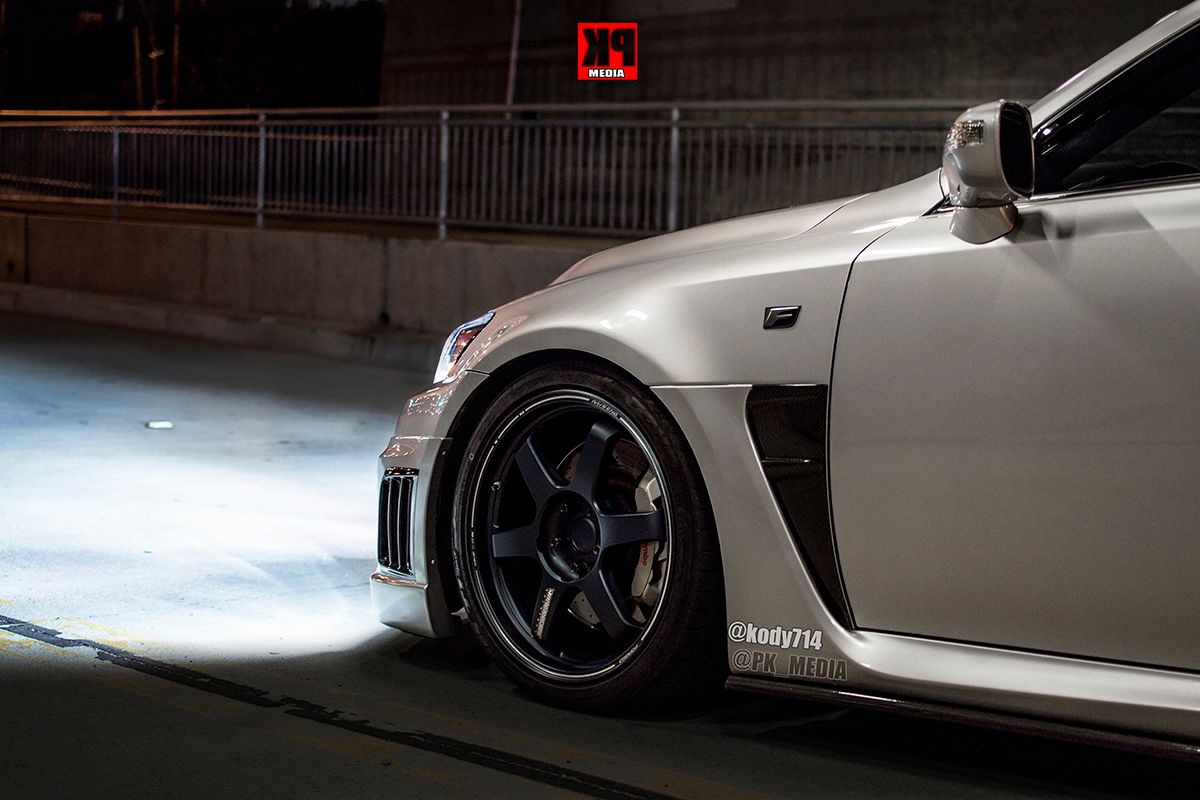 1-24-2017
Another set by Frank lol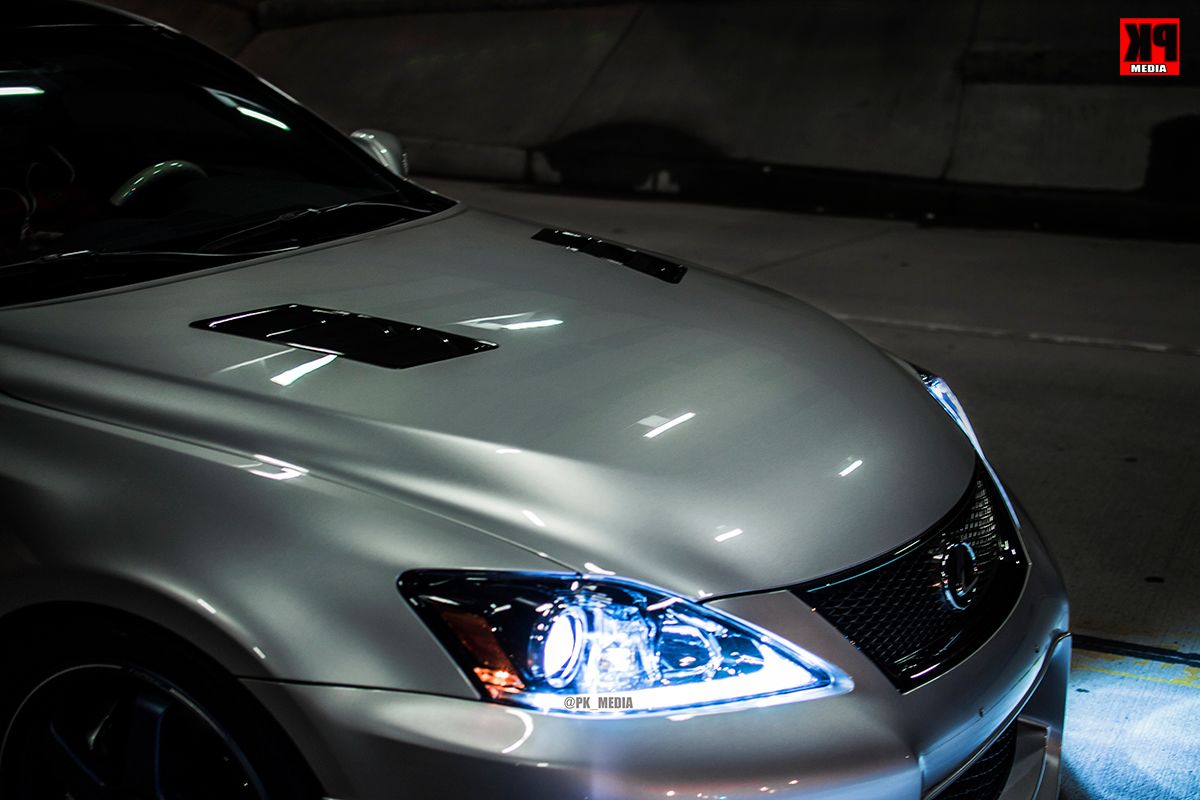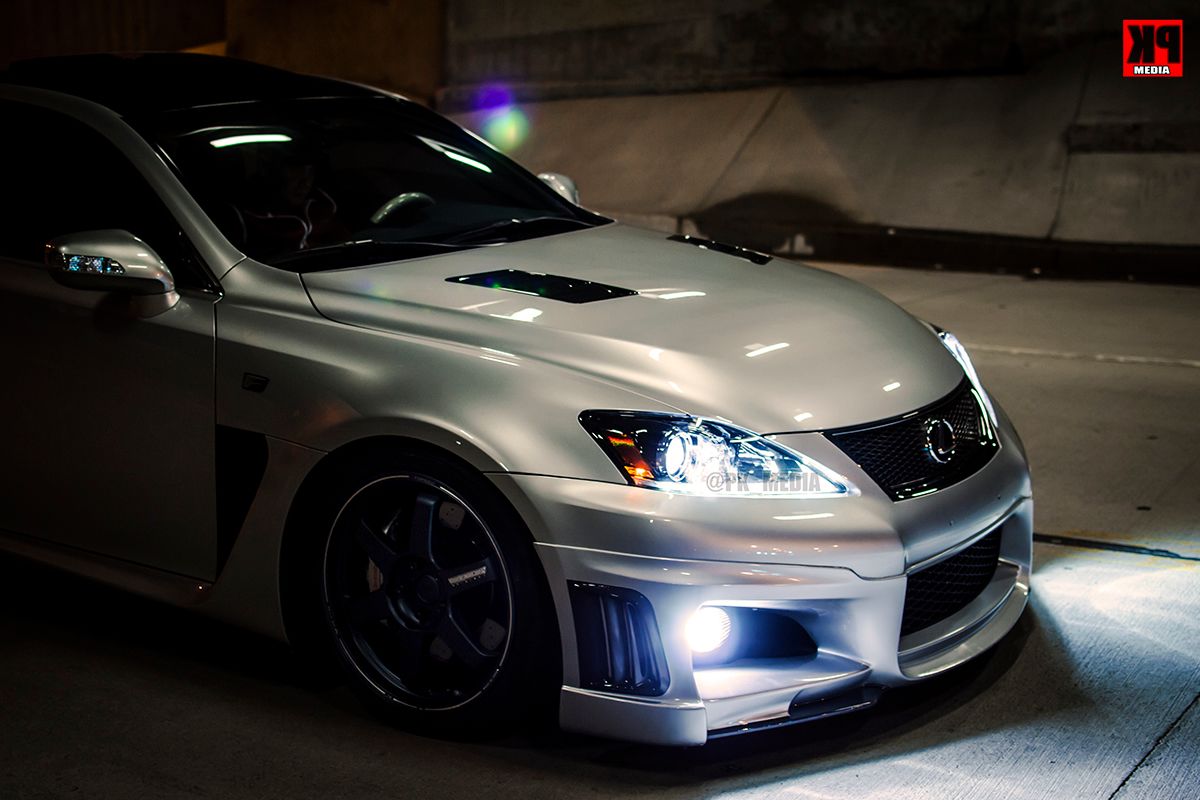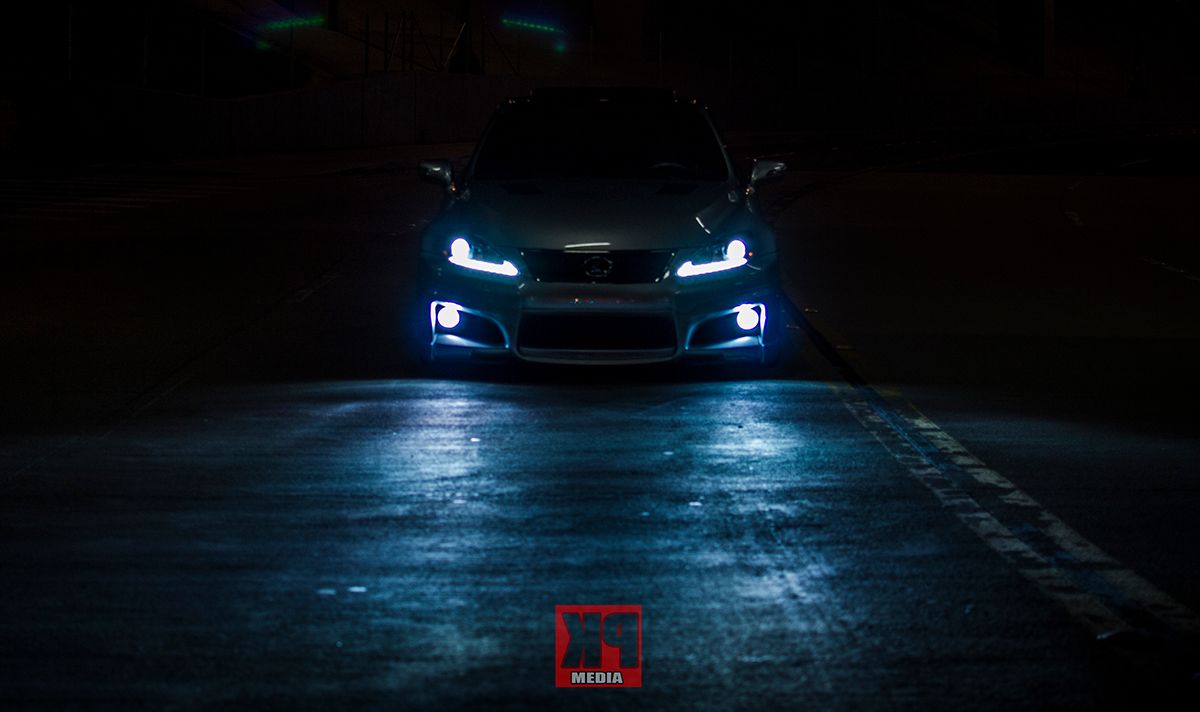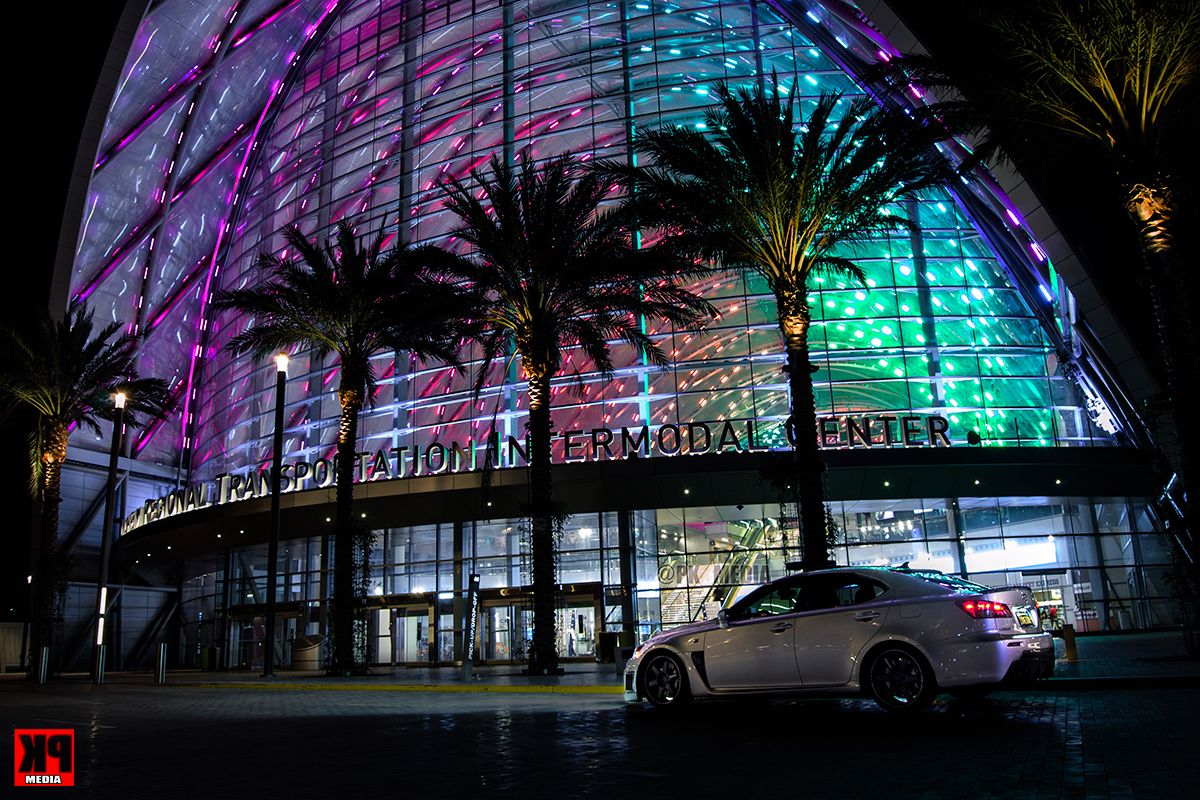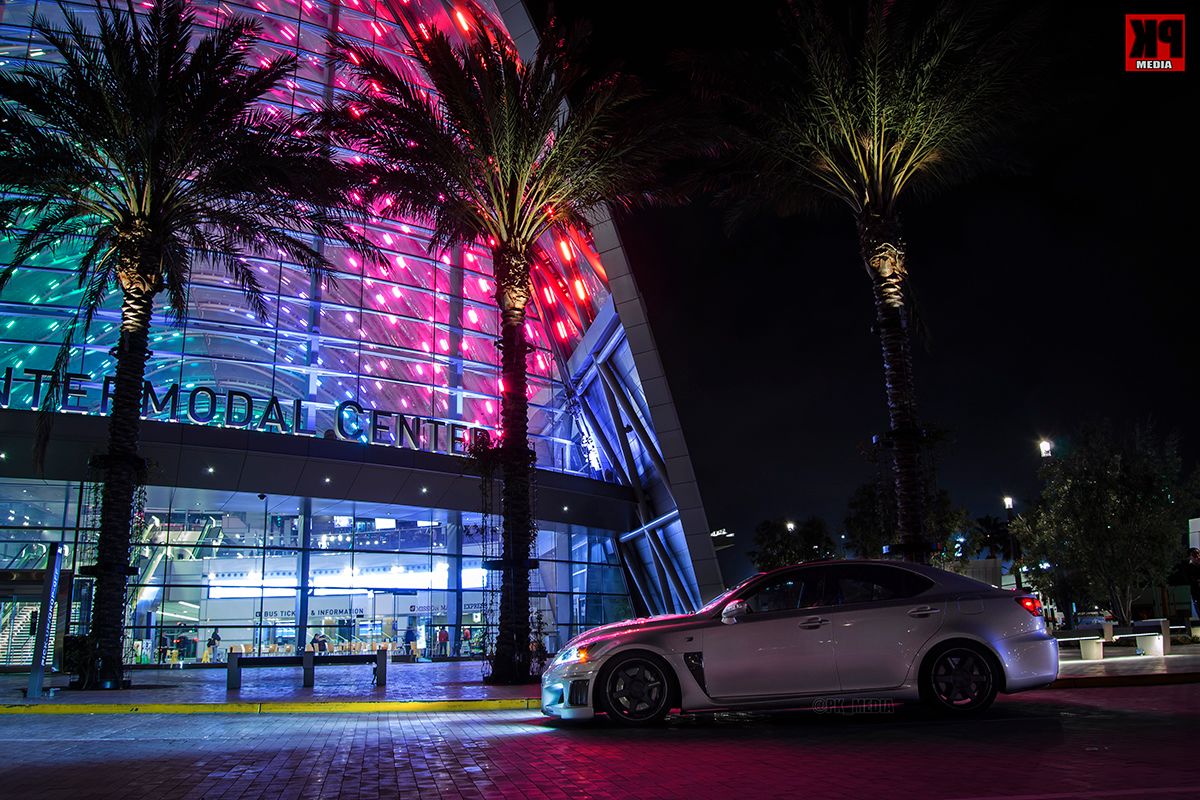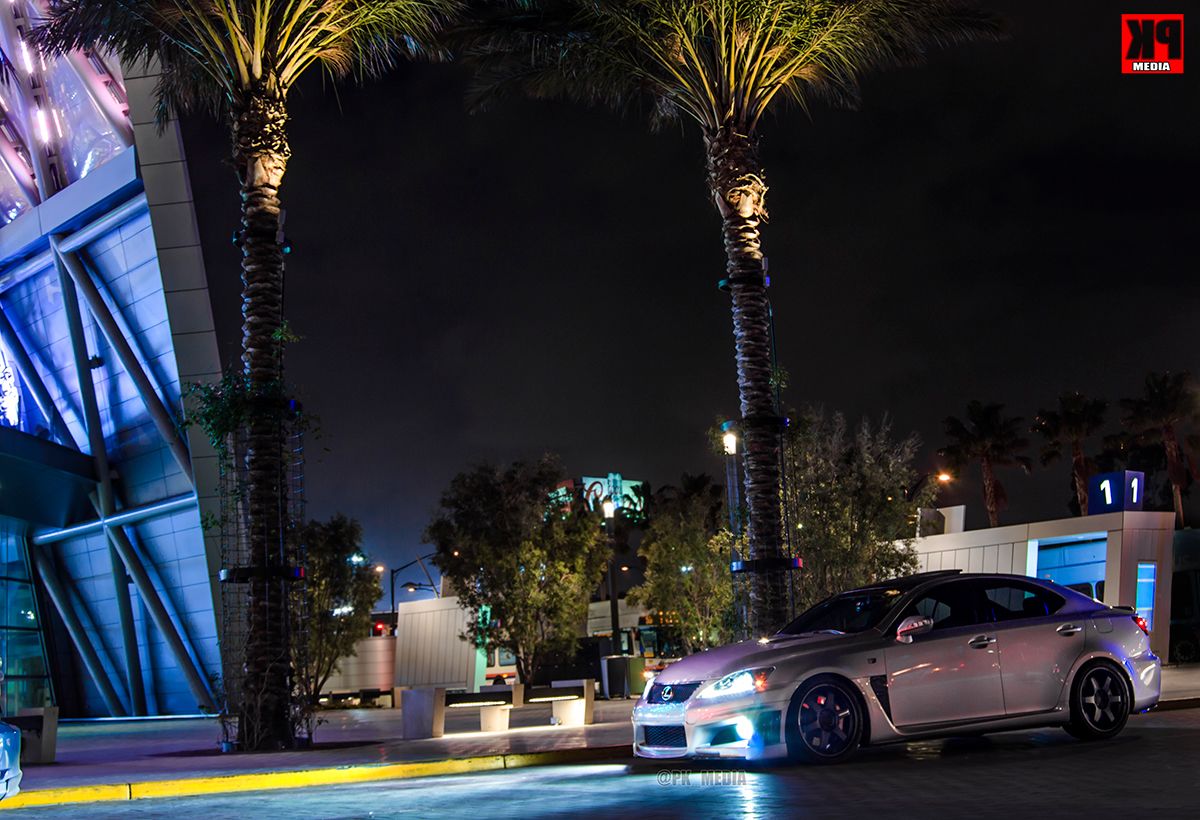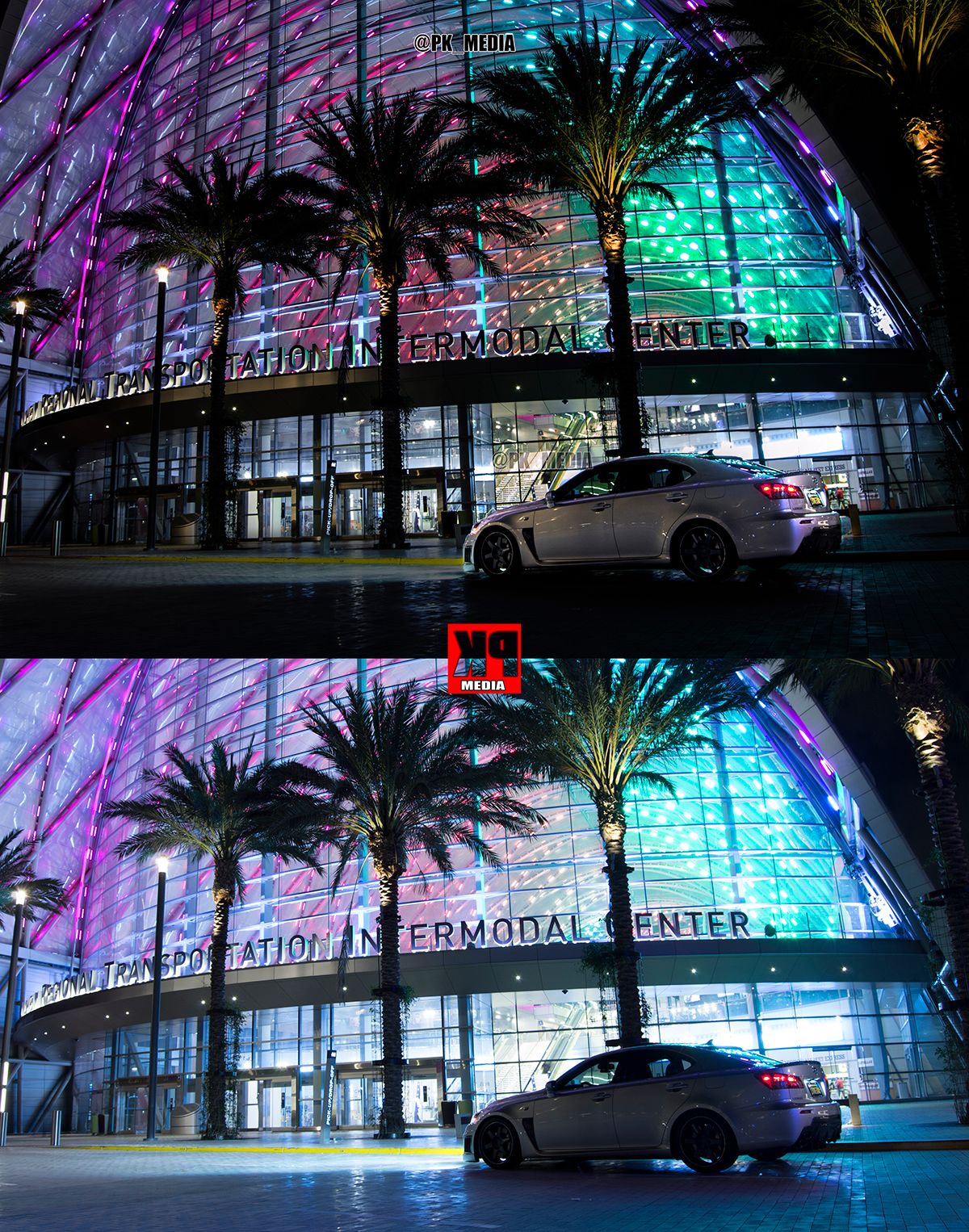 2-8-2017
Here a few pictures of the new toy 😊, now the F become daily drive and gtr for weekend 😎 Picking her up this Saturday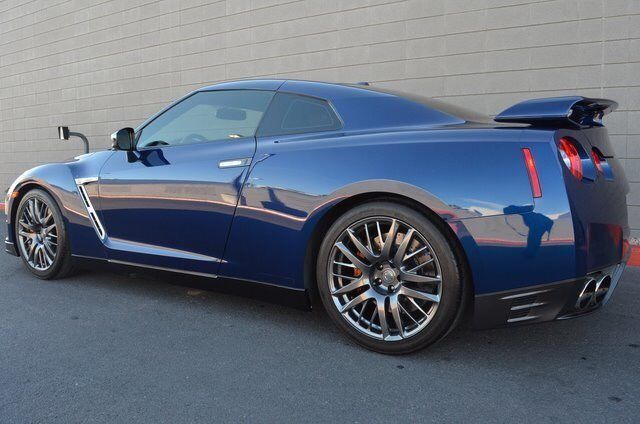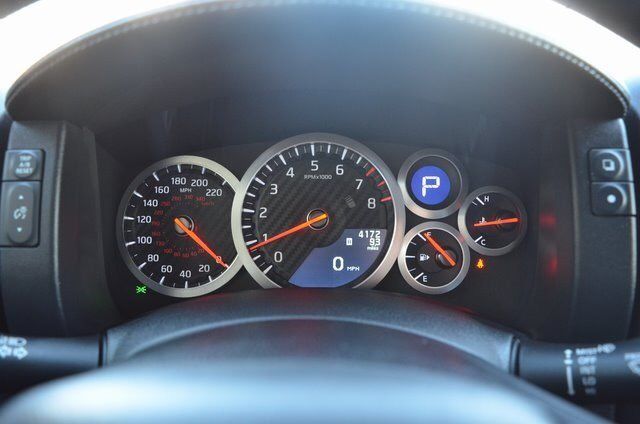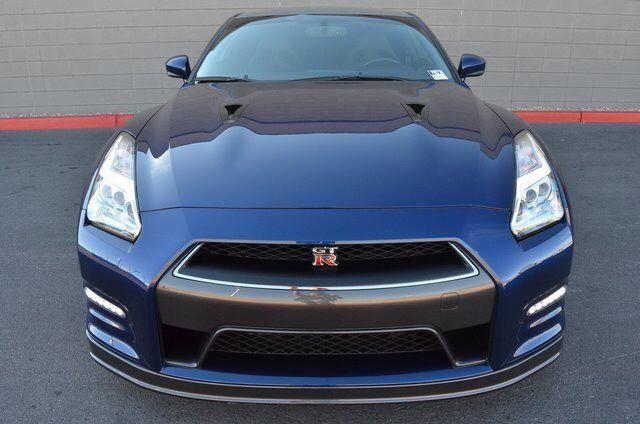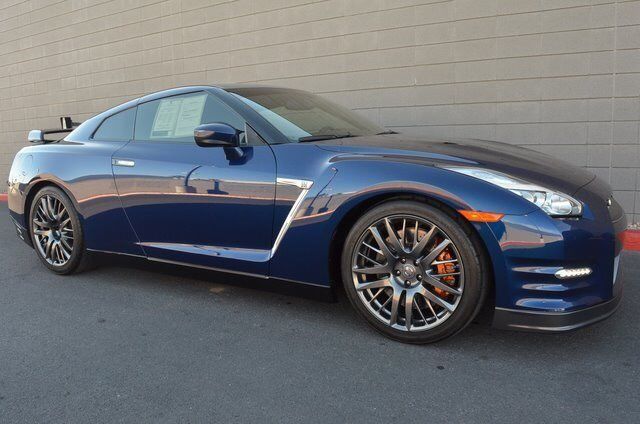 3-11-2017
Some up date lol detailing both for spring and the beast got new shoes .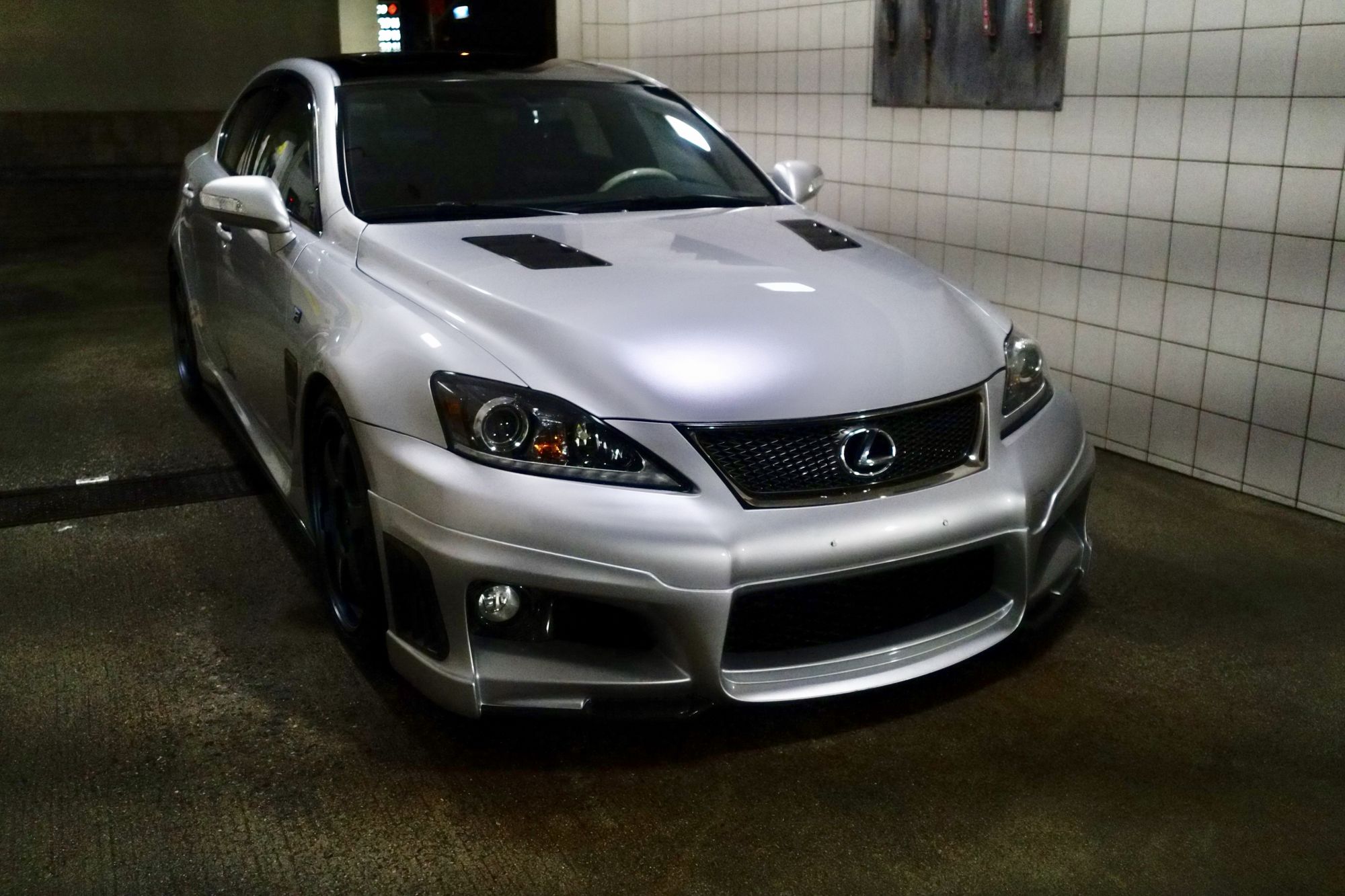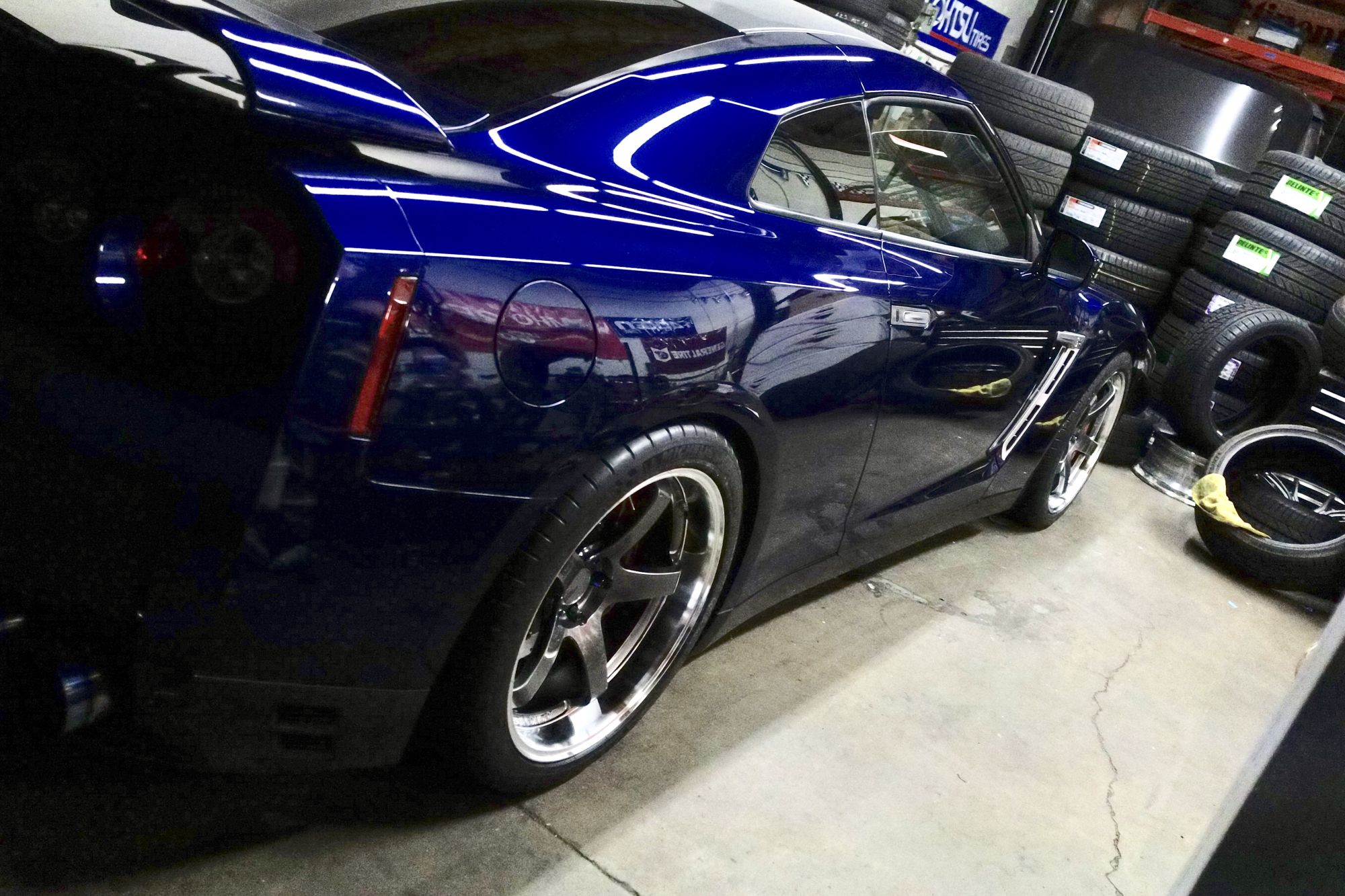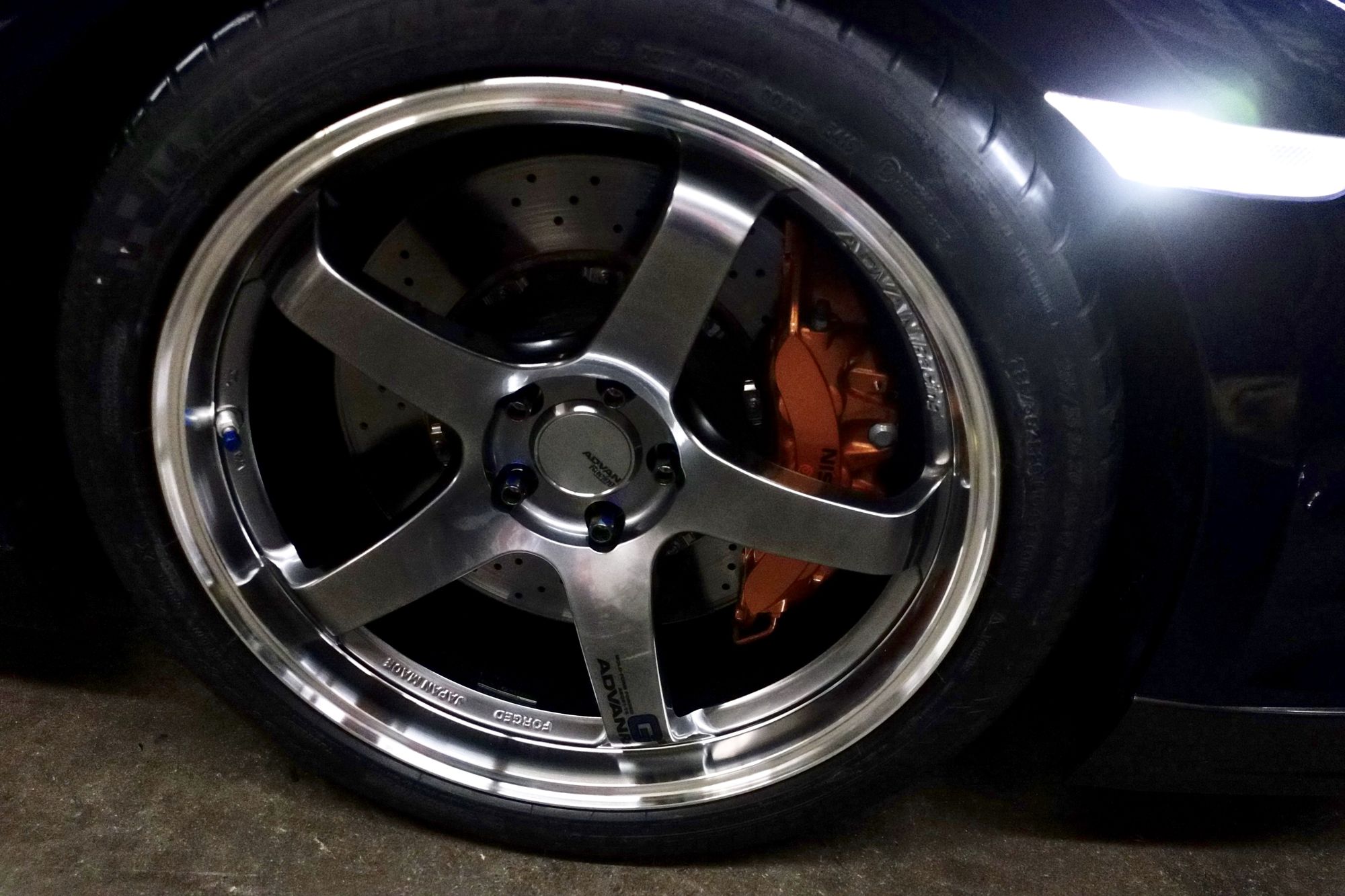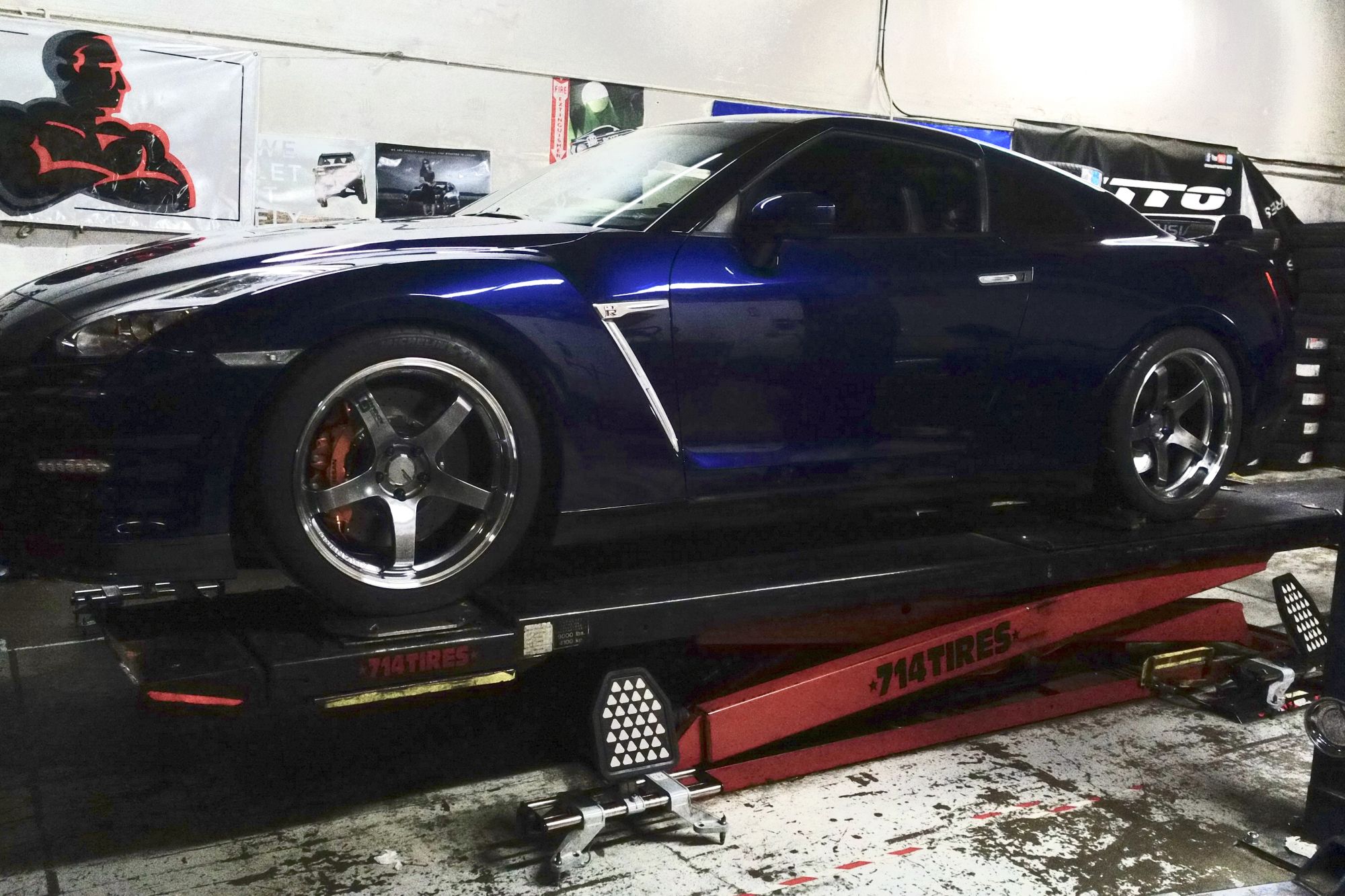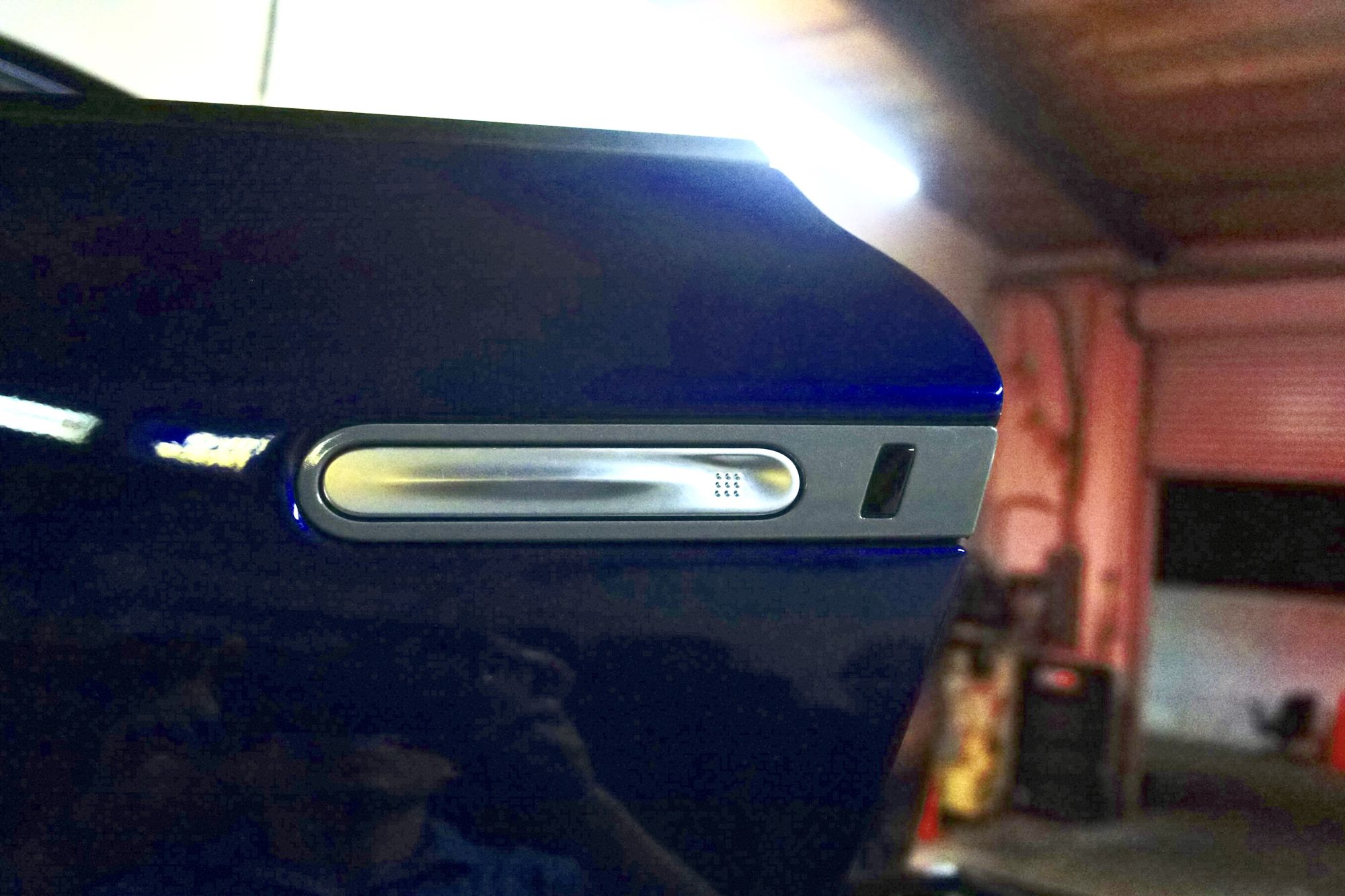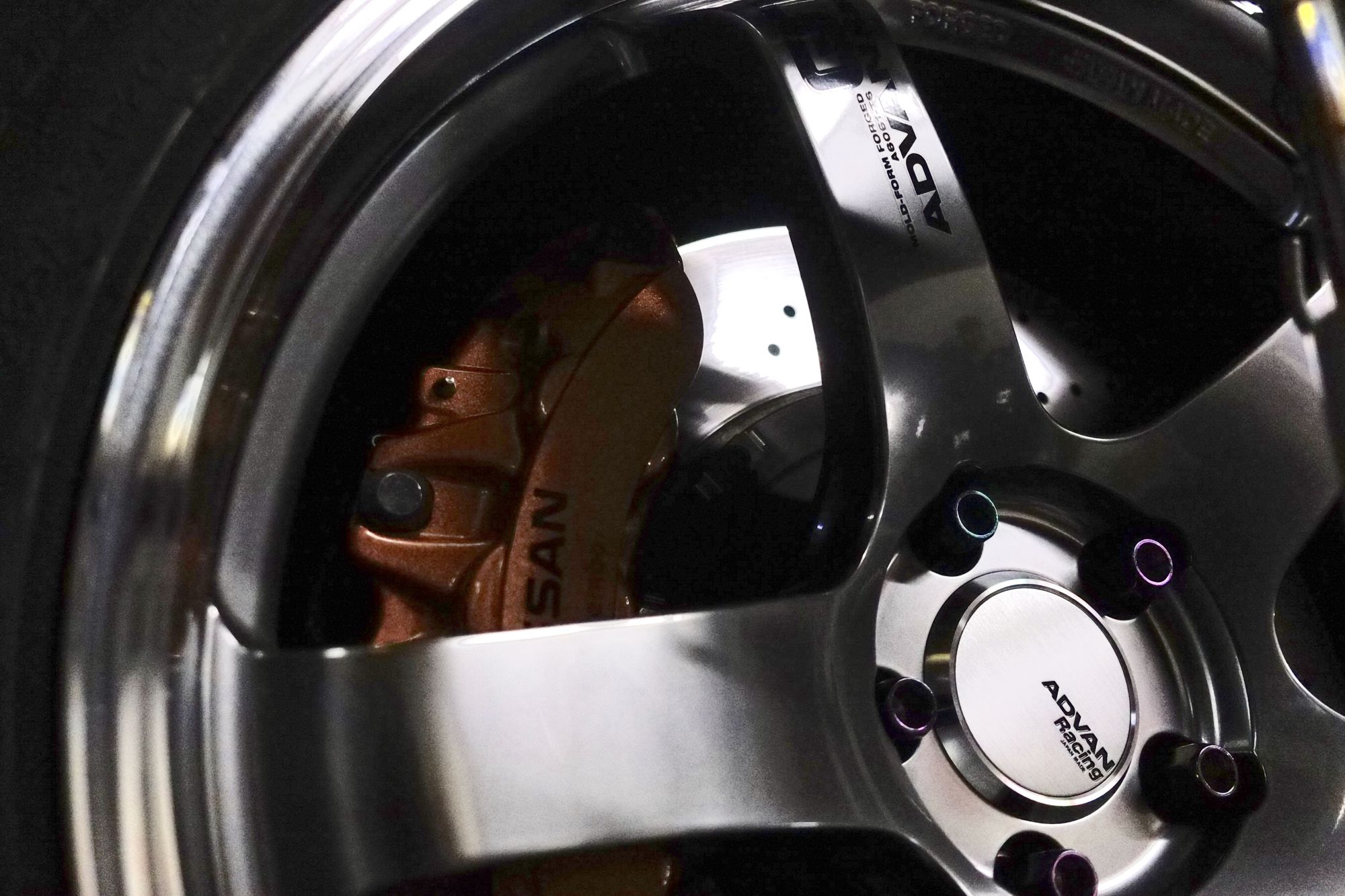 3-12-2017
Messing around with my dxo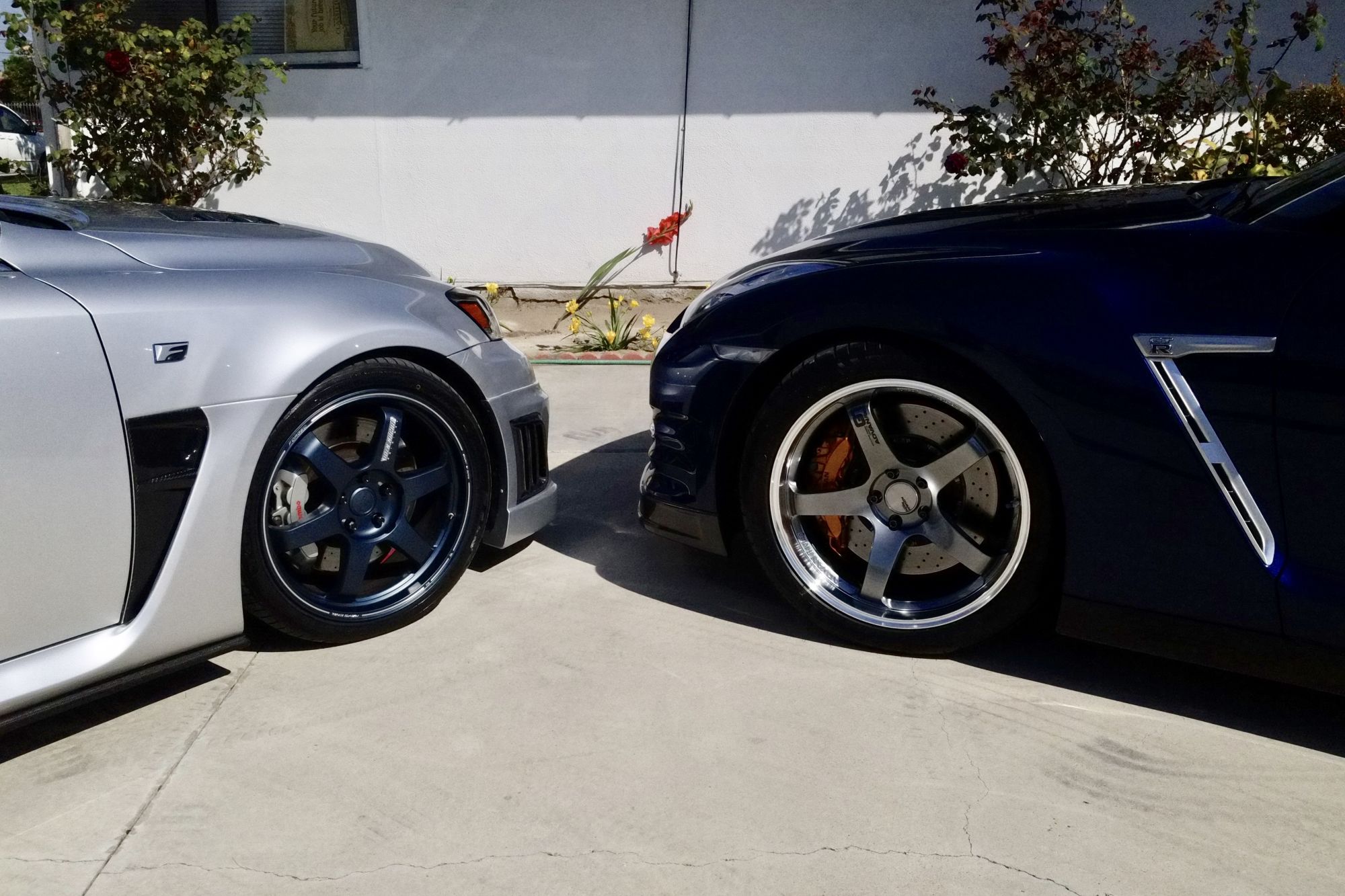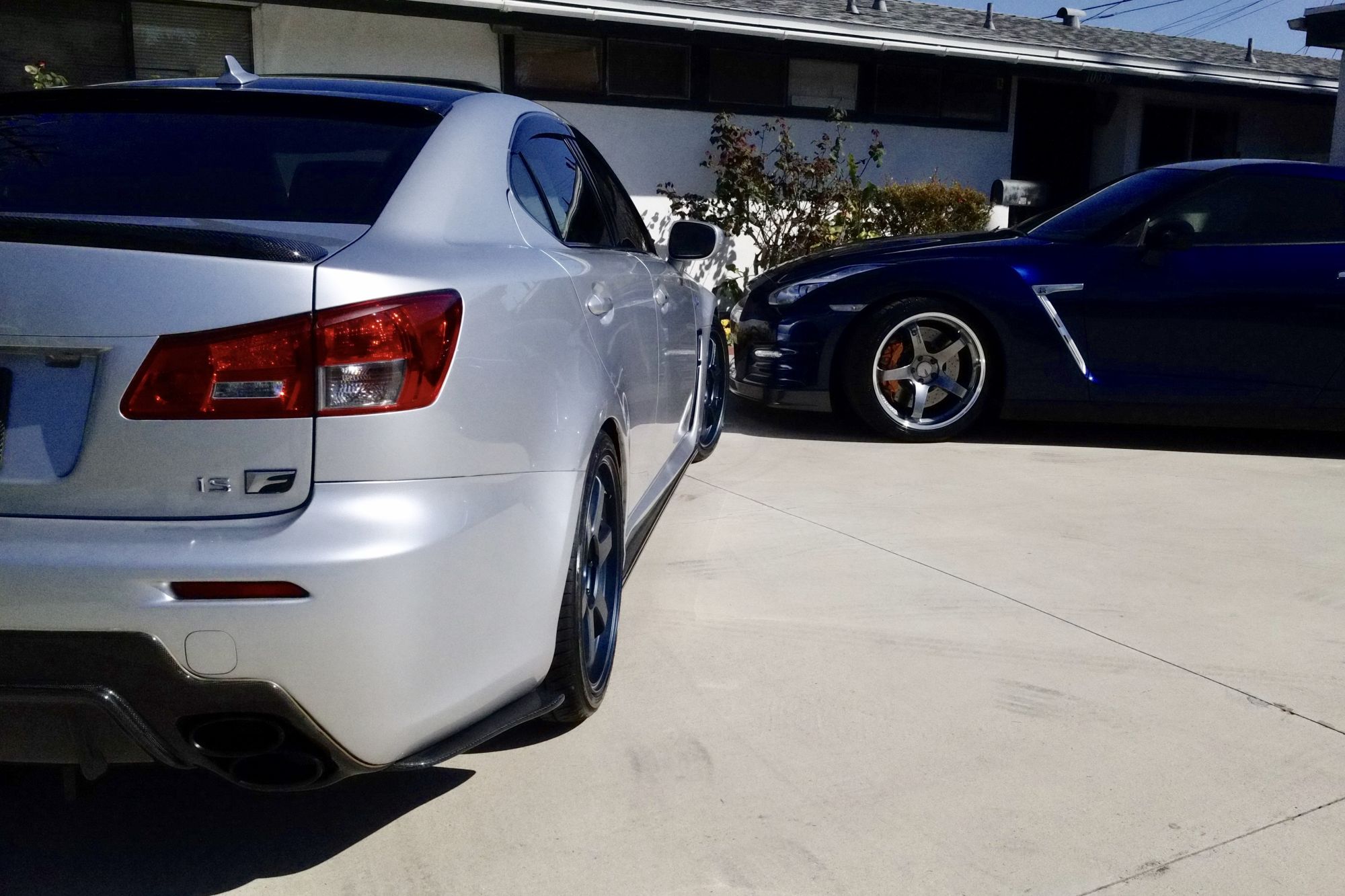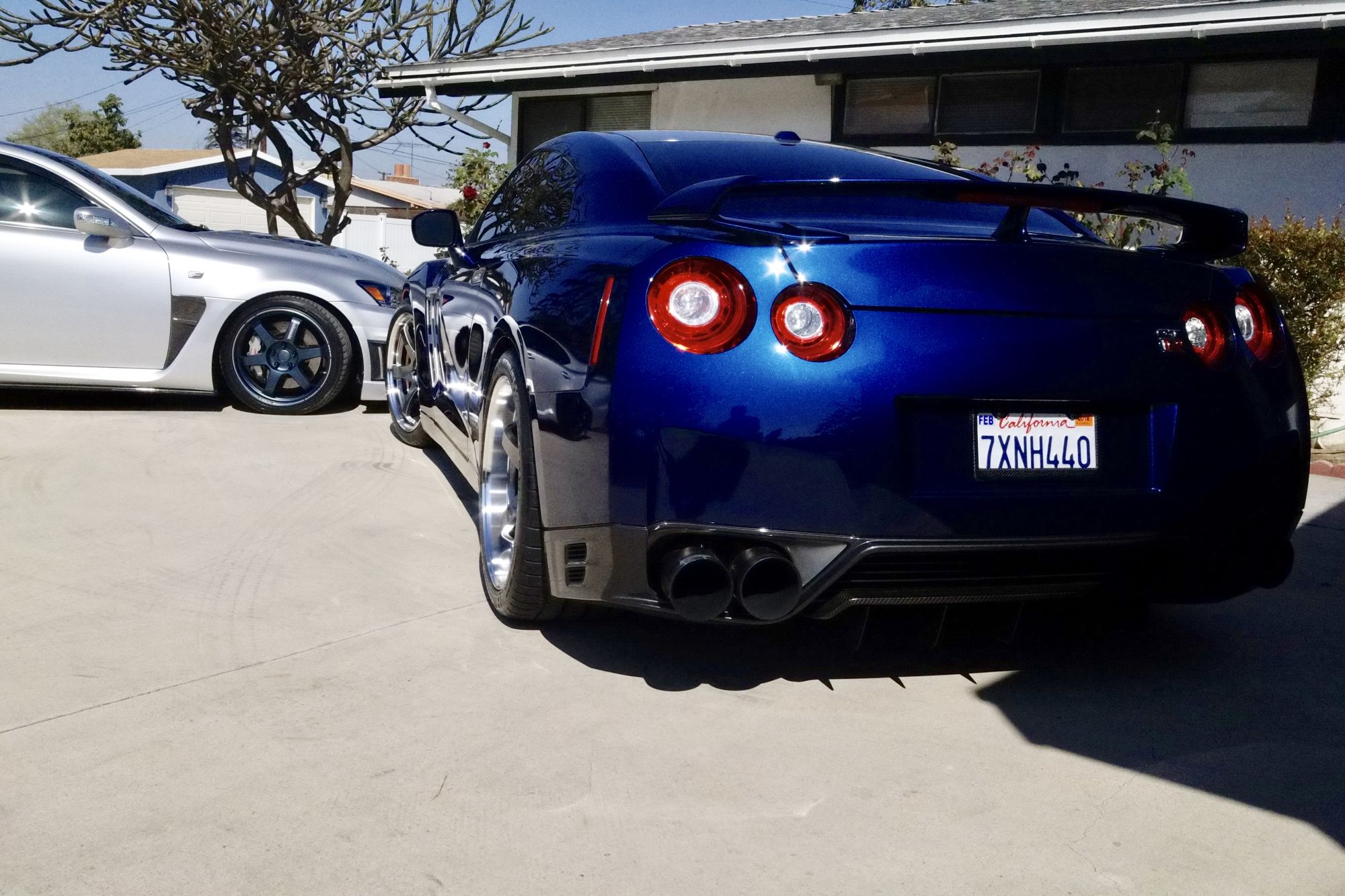 Few more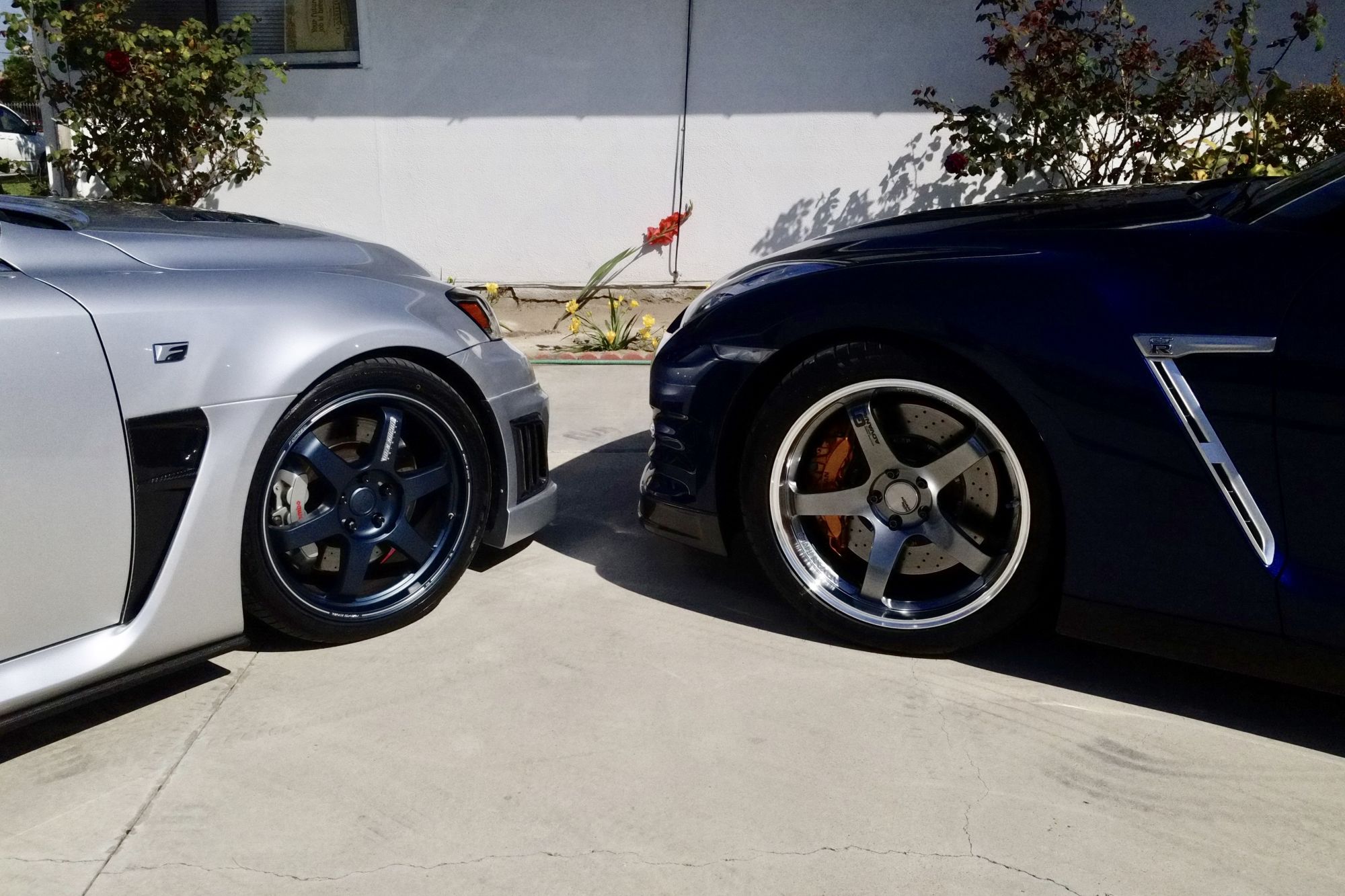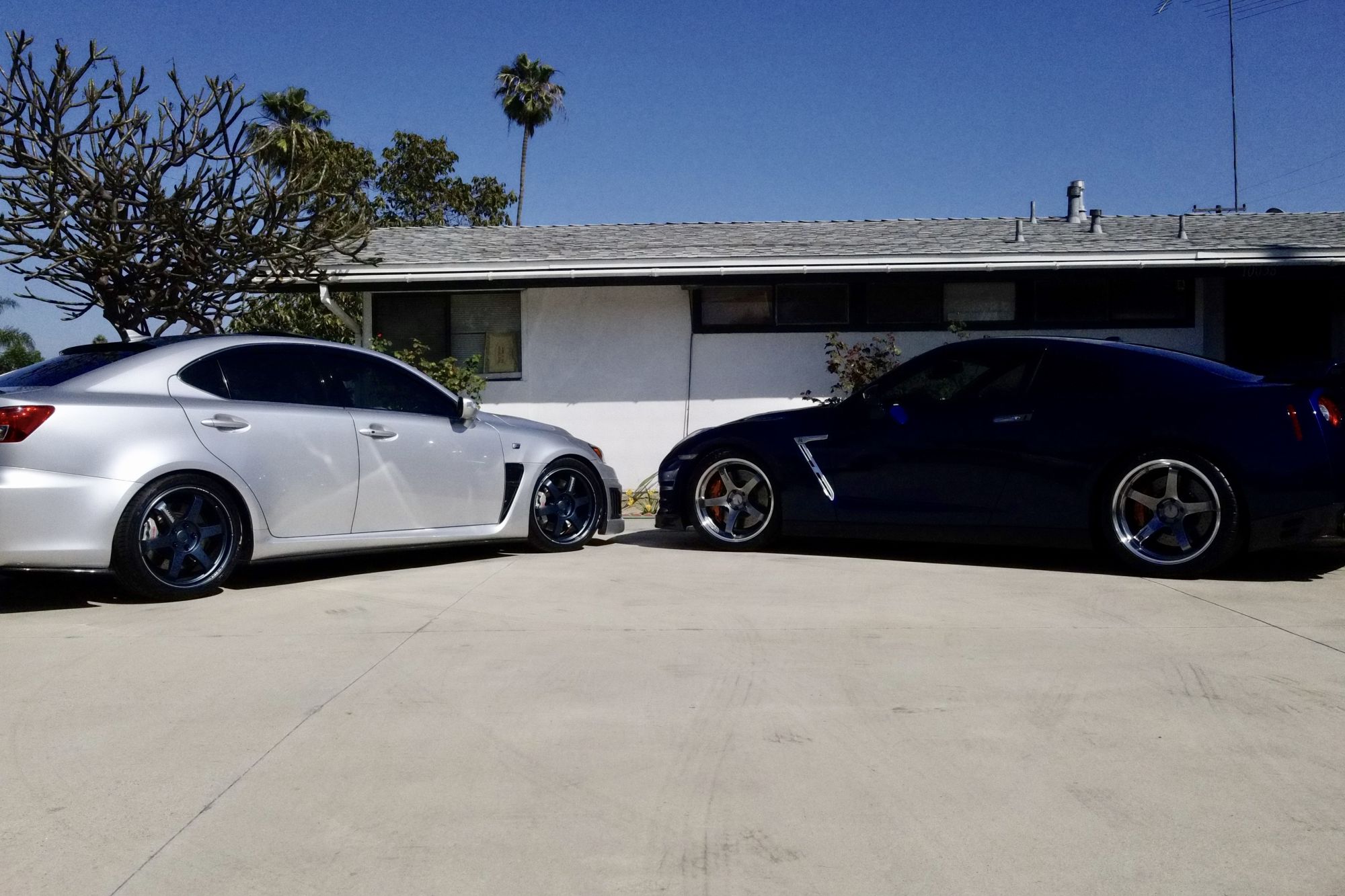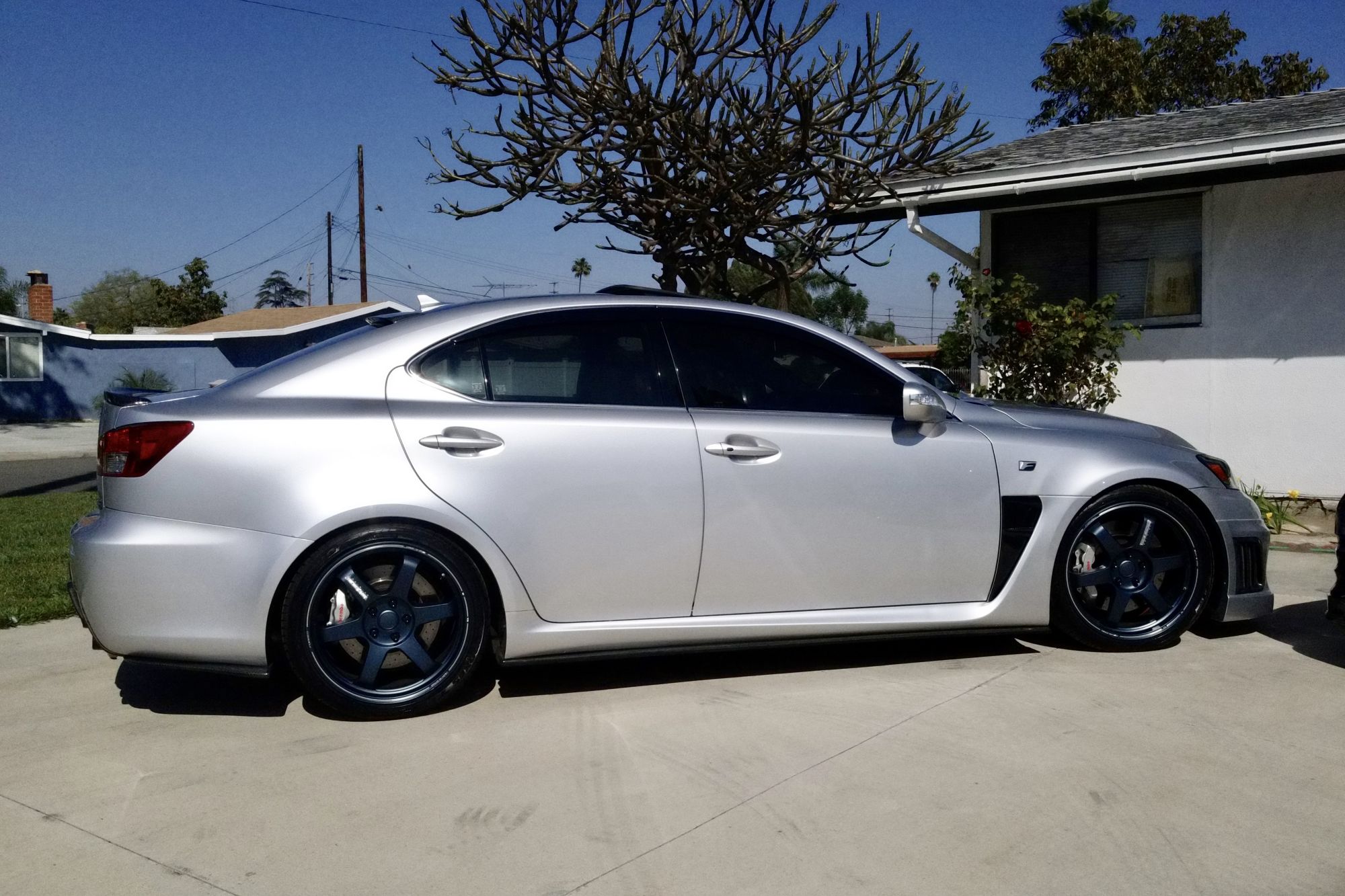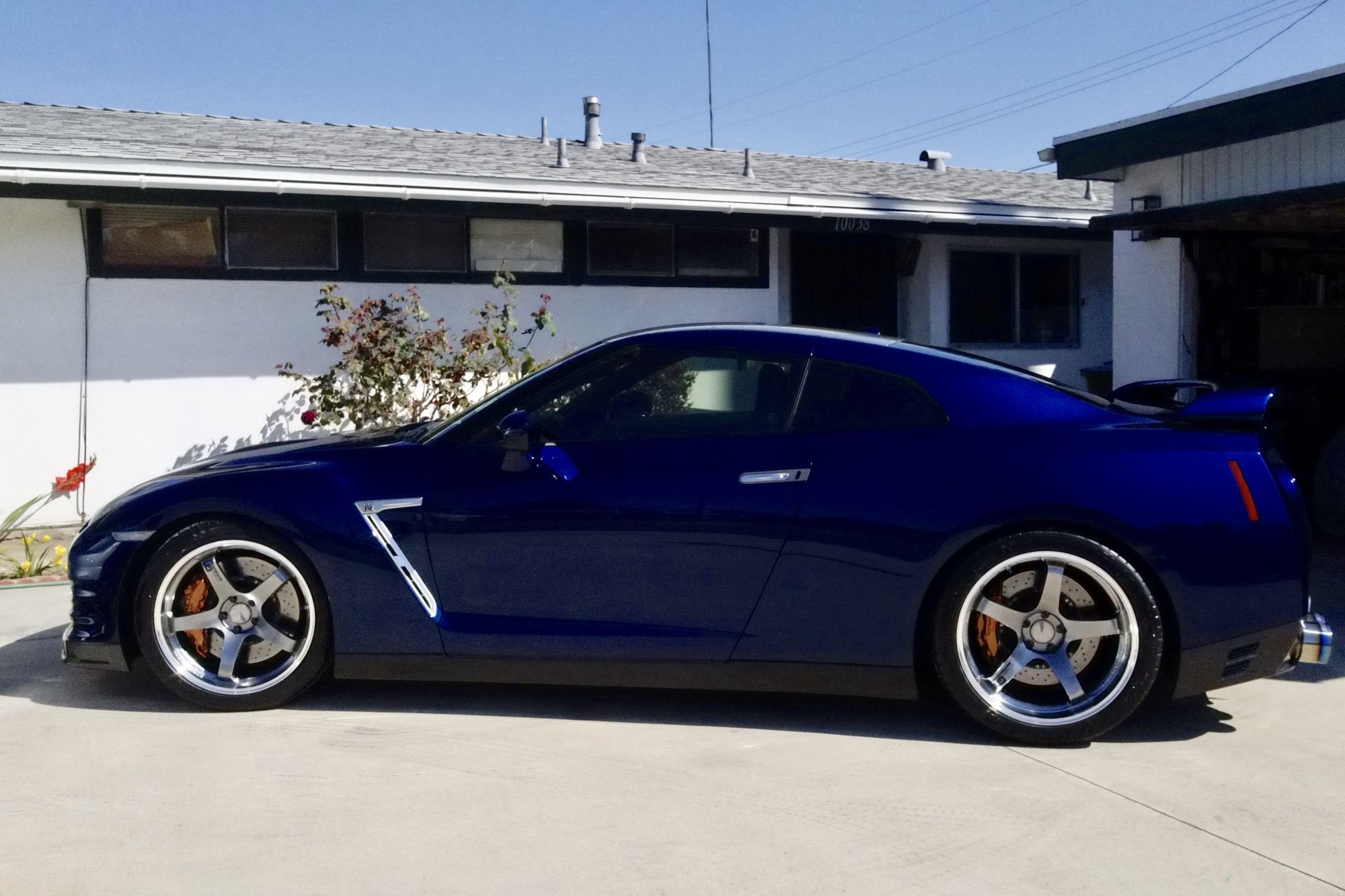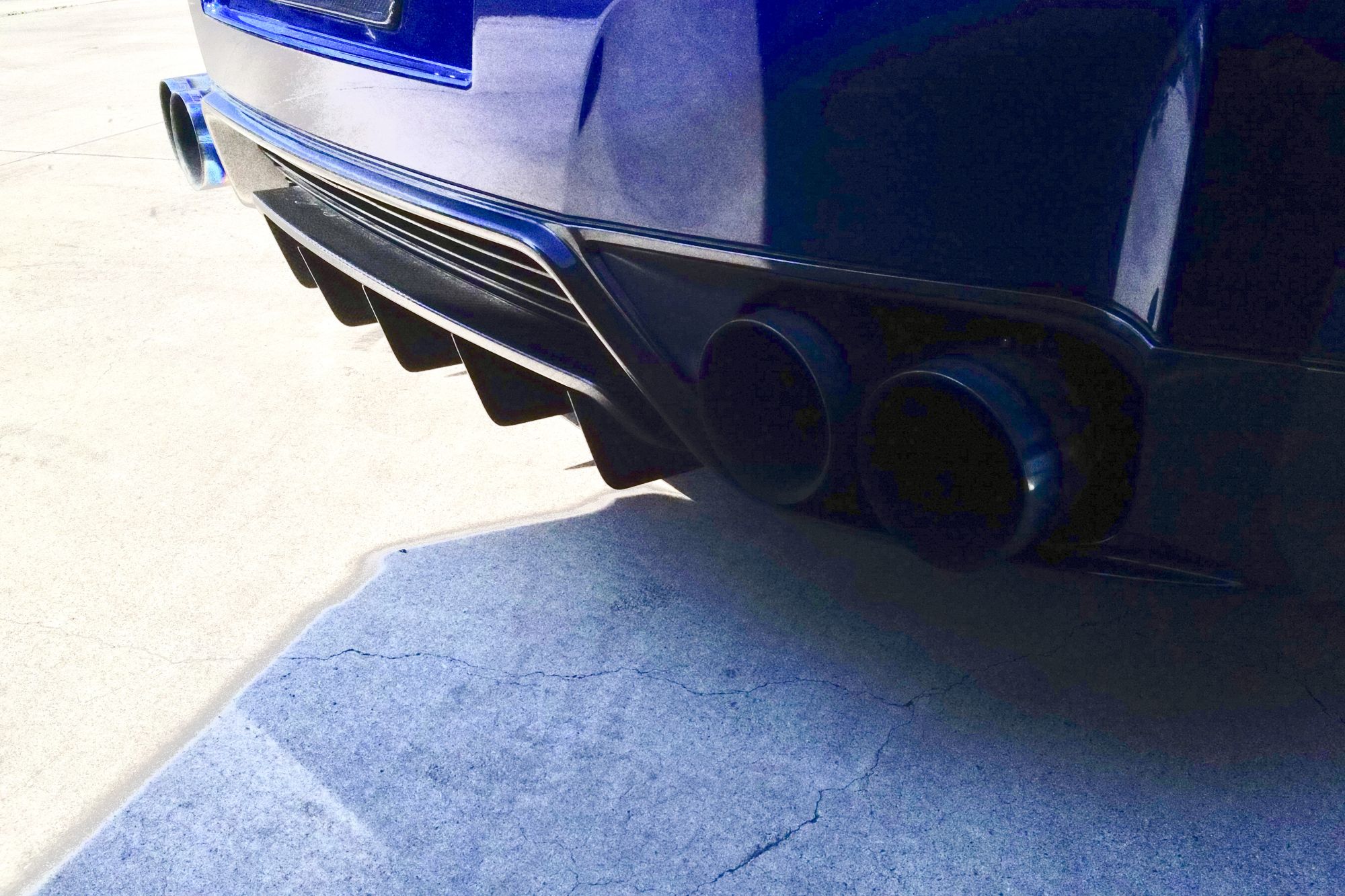 4-13-2017
Raised up 3/4 inch on the front for daily duty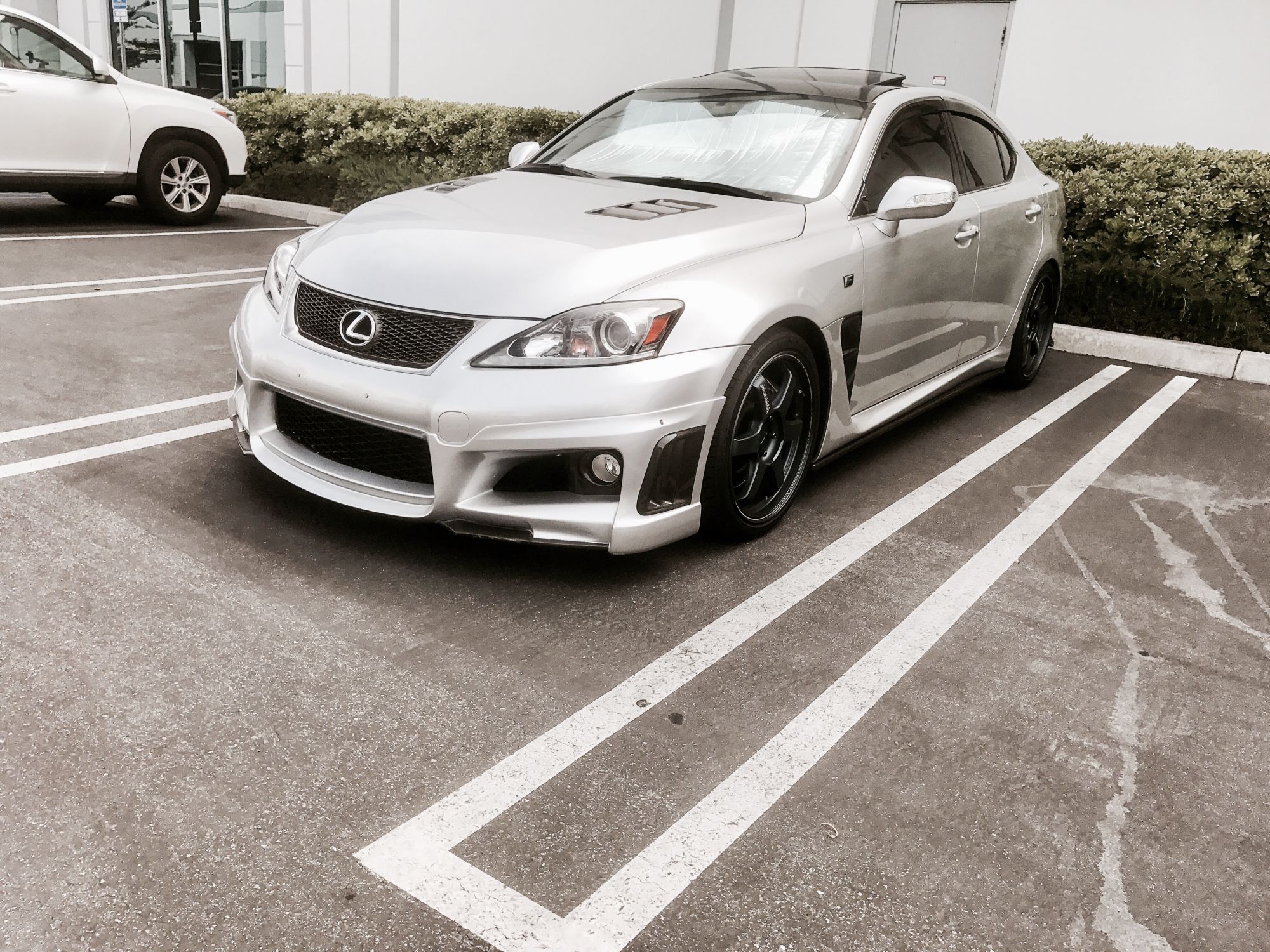 4-19-2017
Finally �� Maybe installing tonight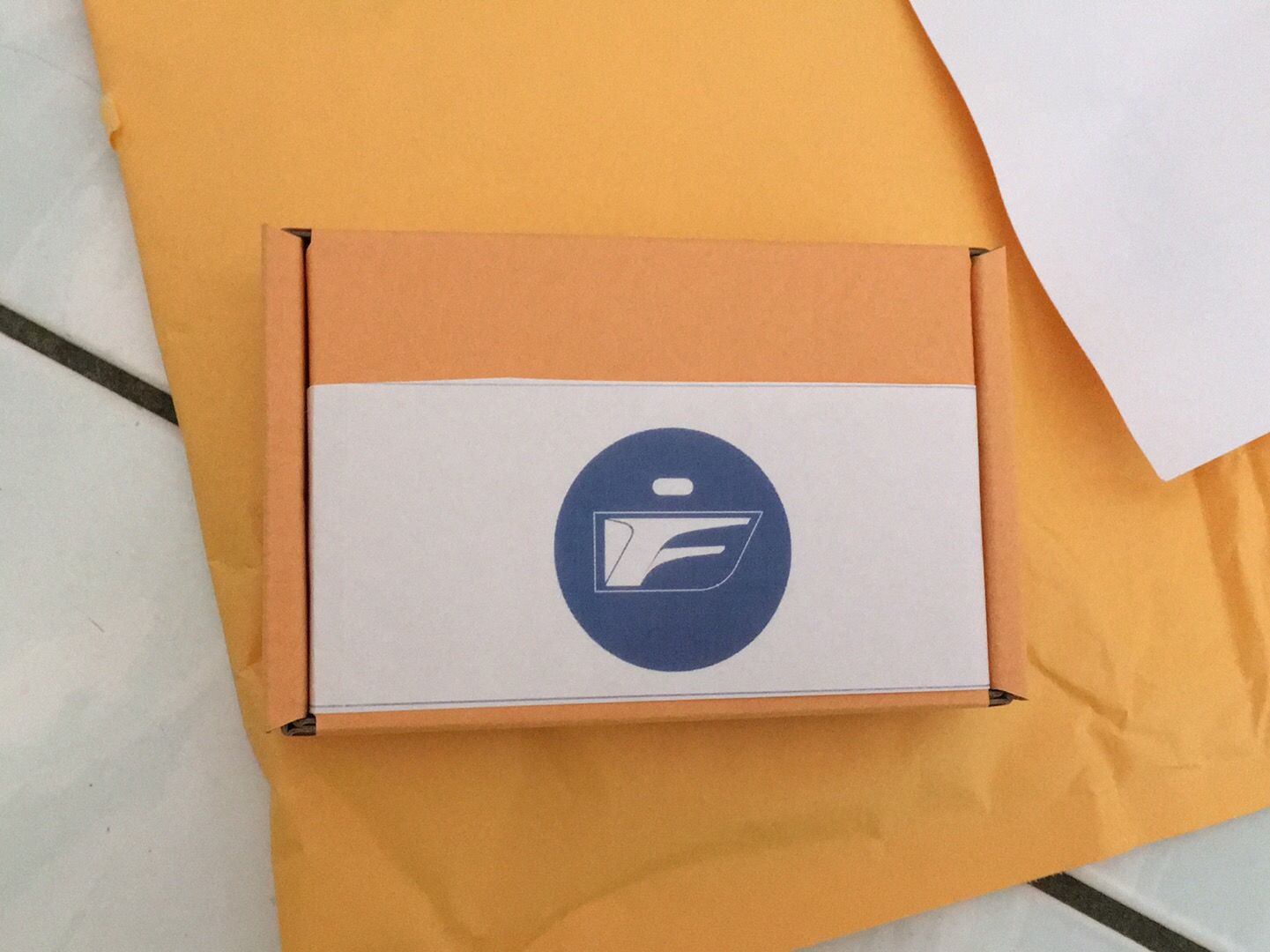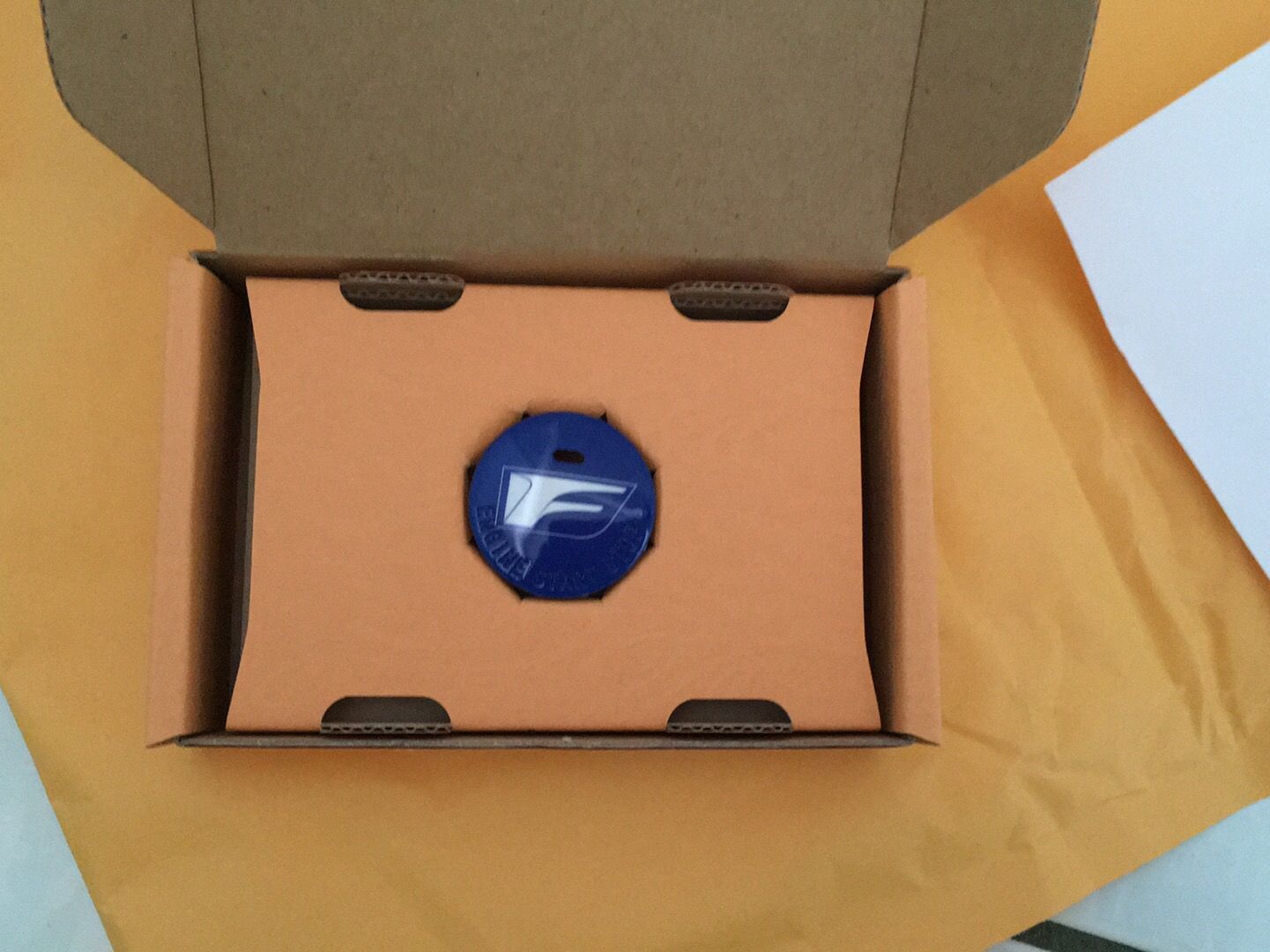 4-21-2017
Here is the install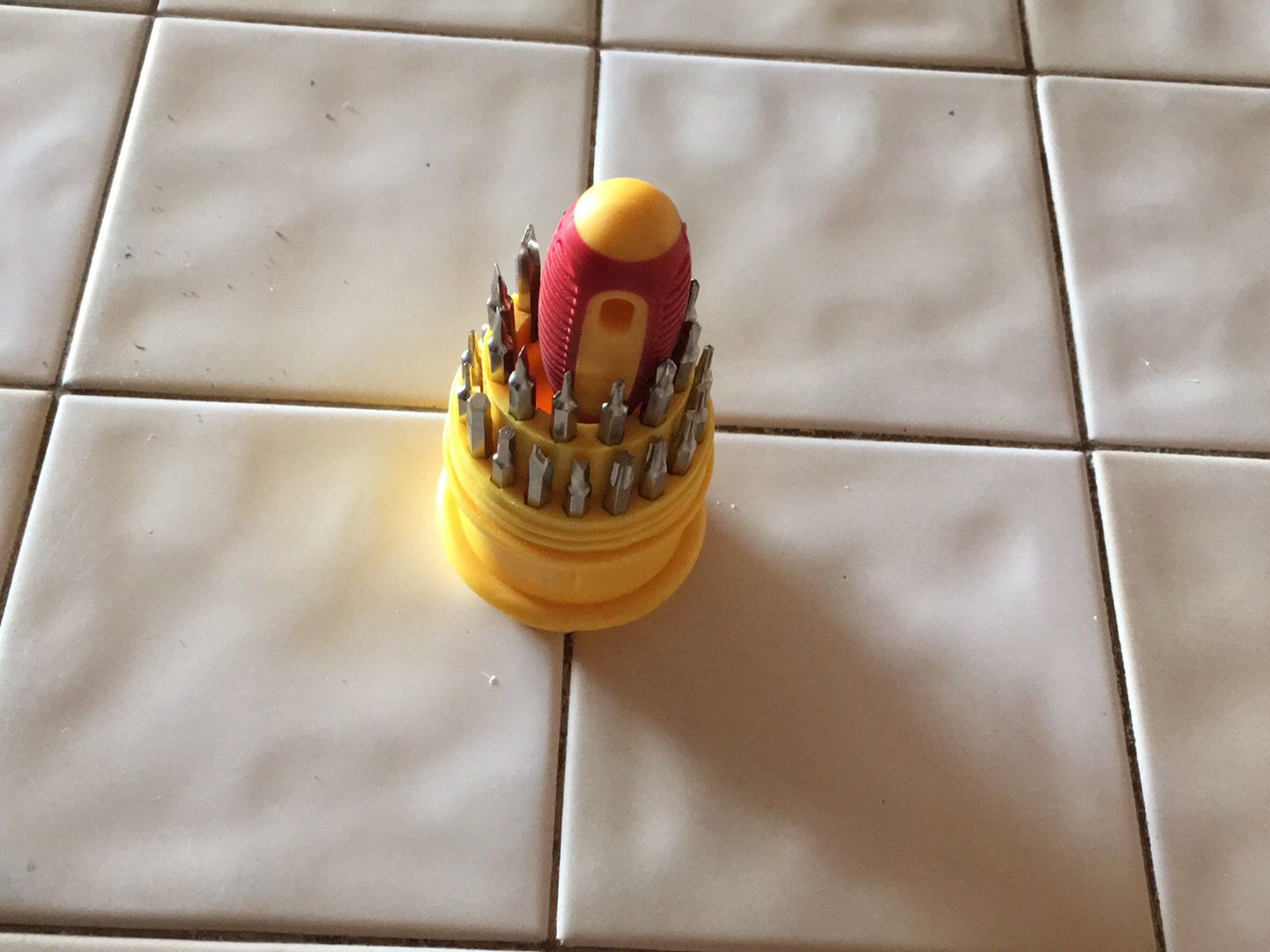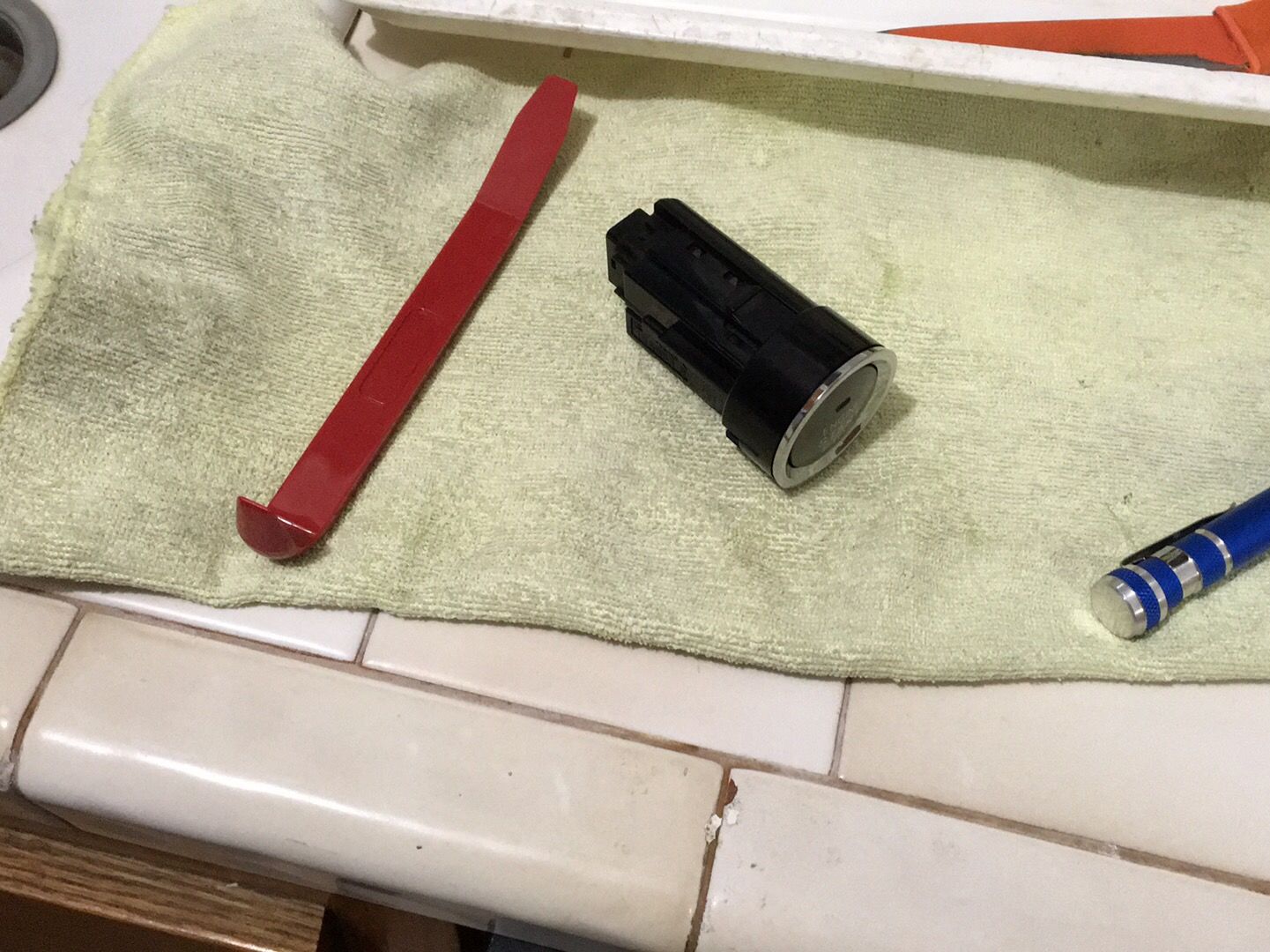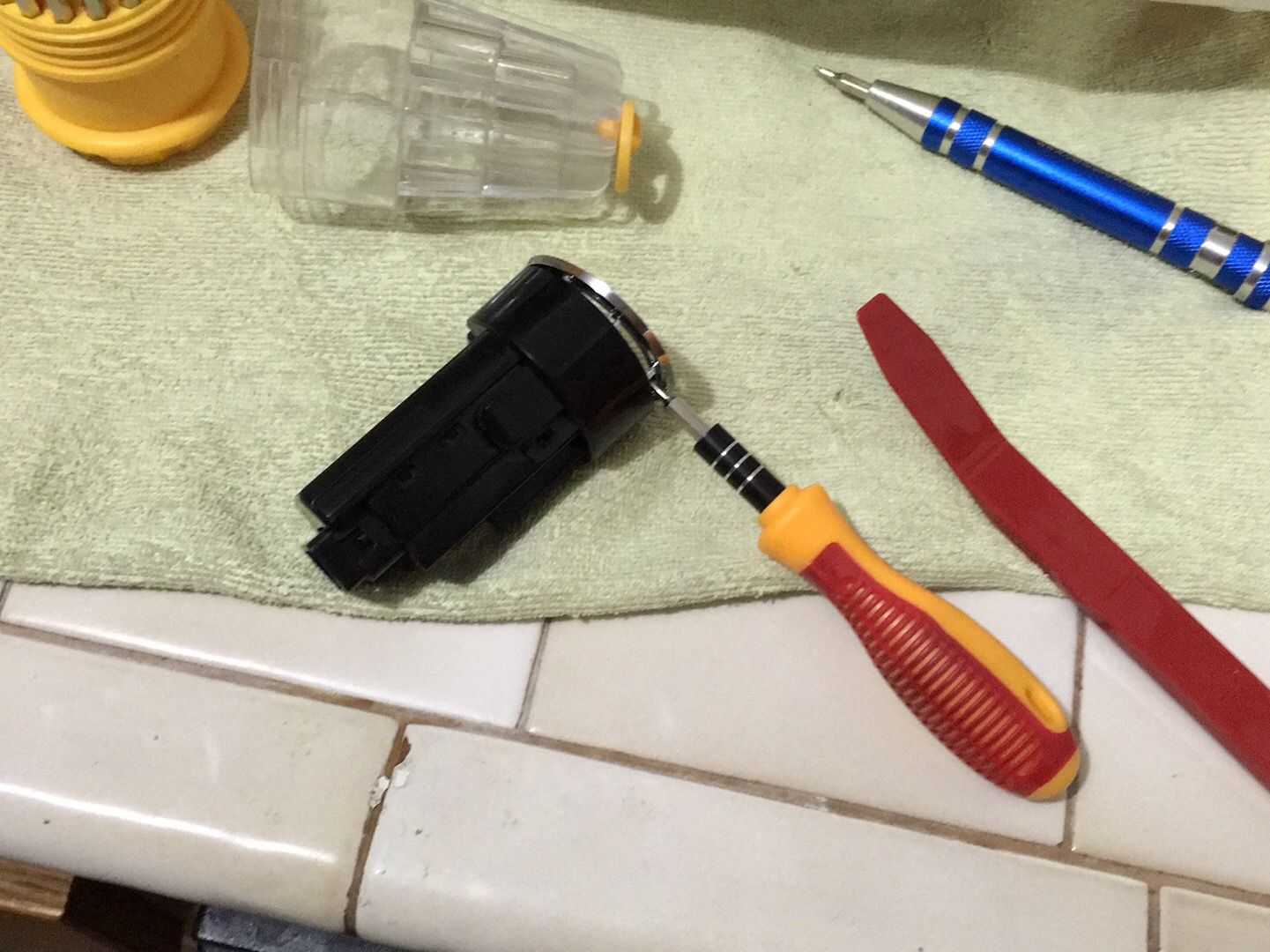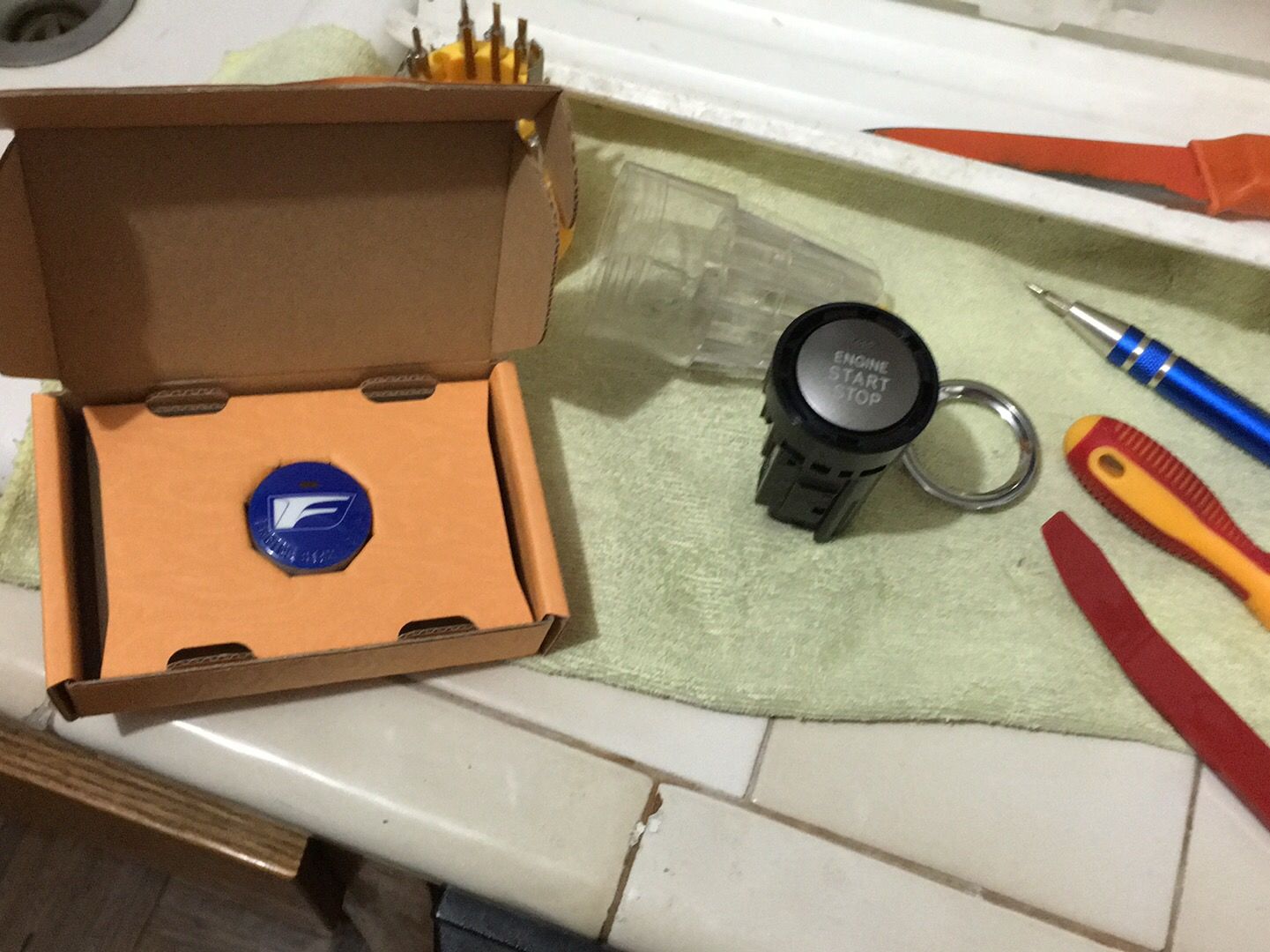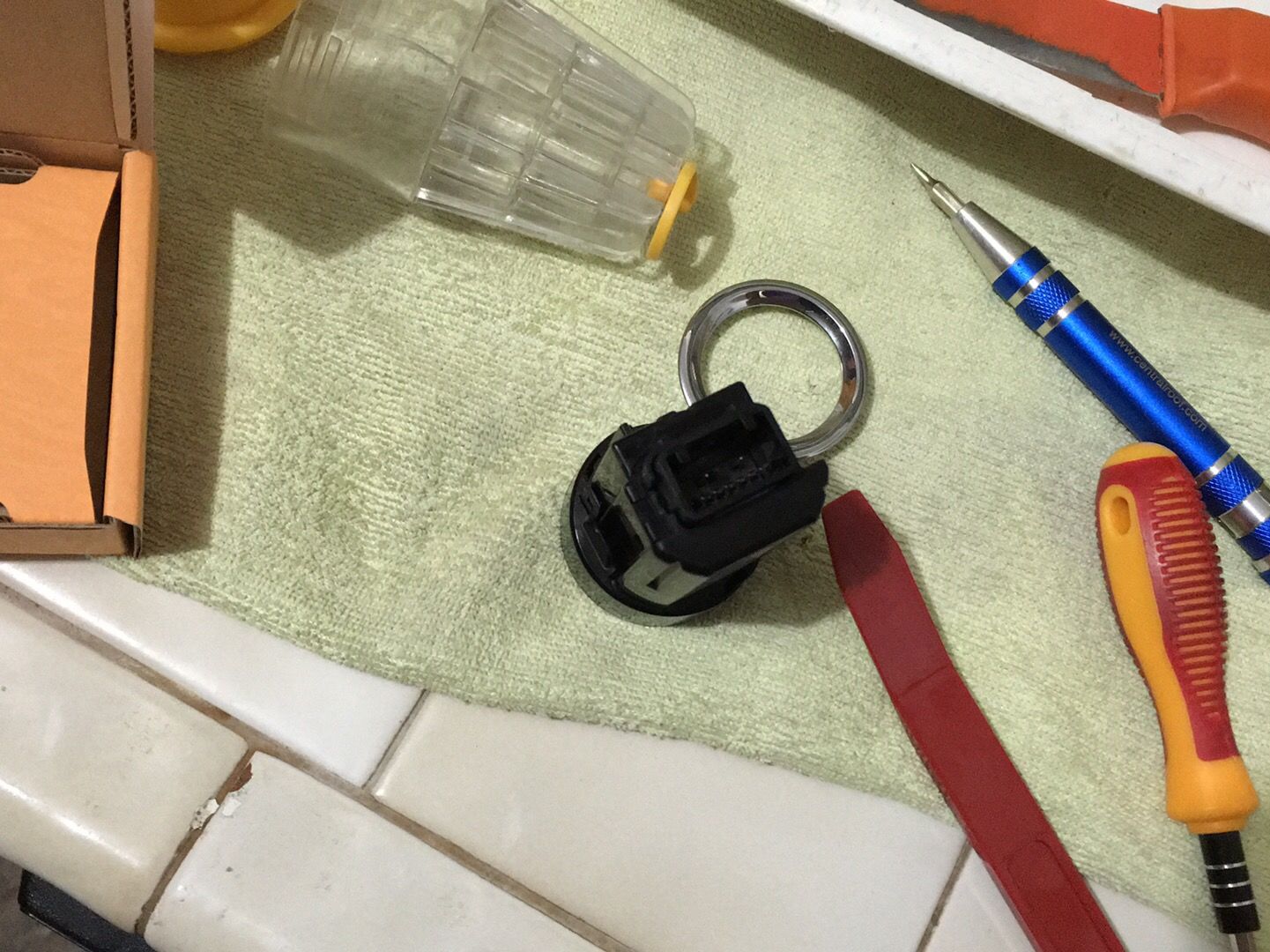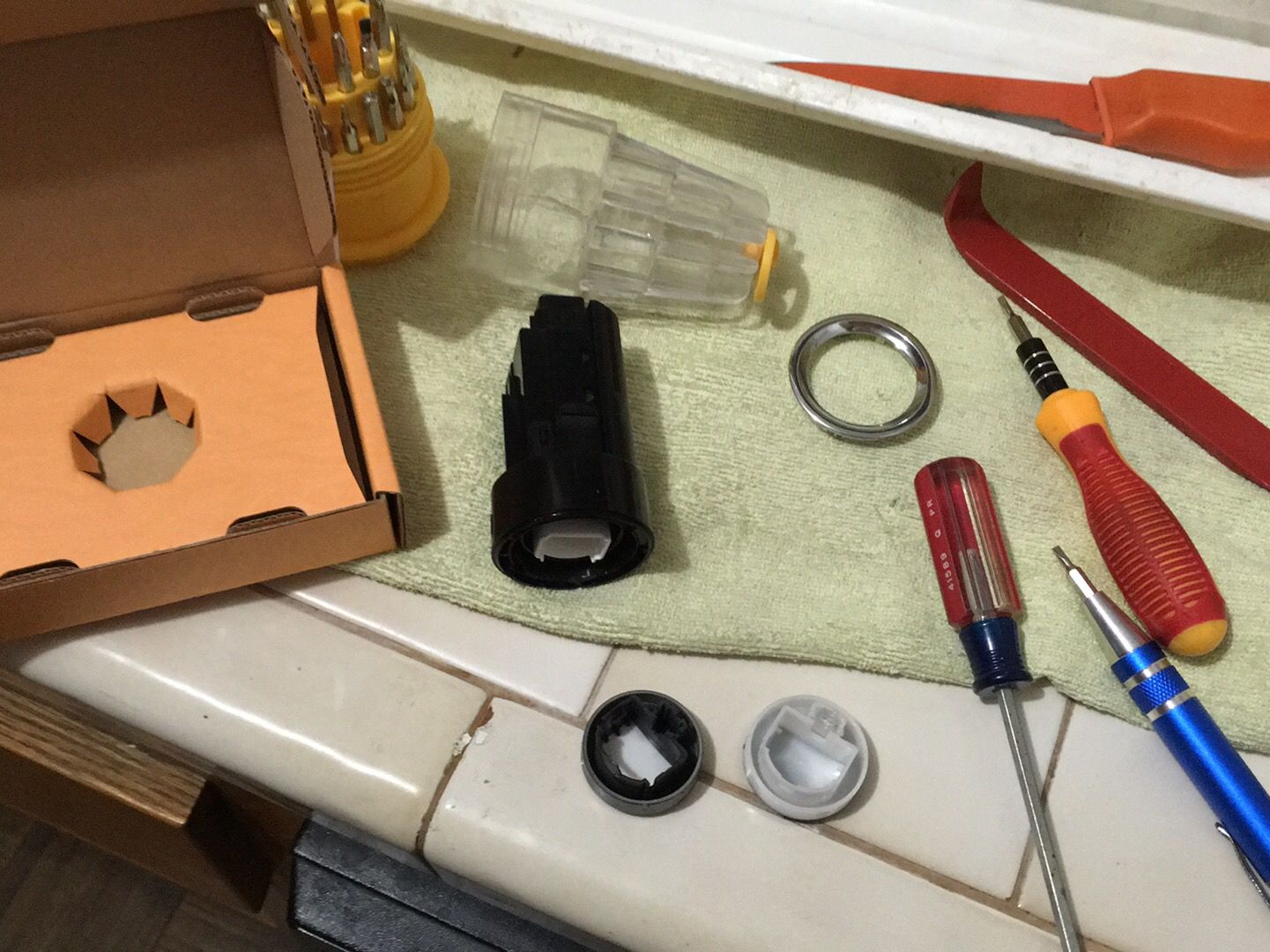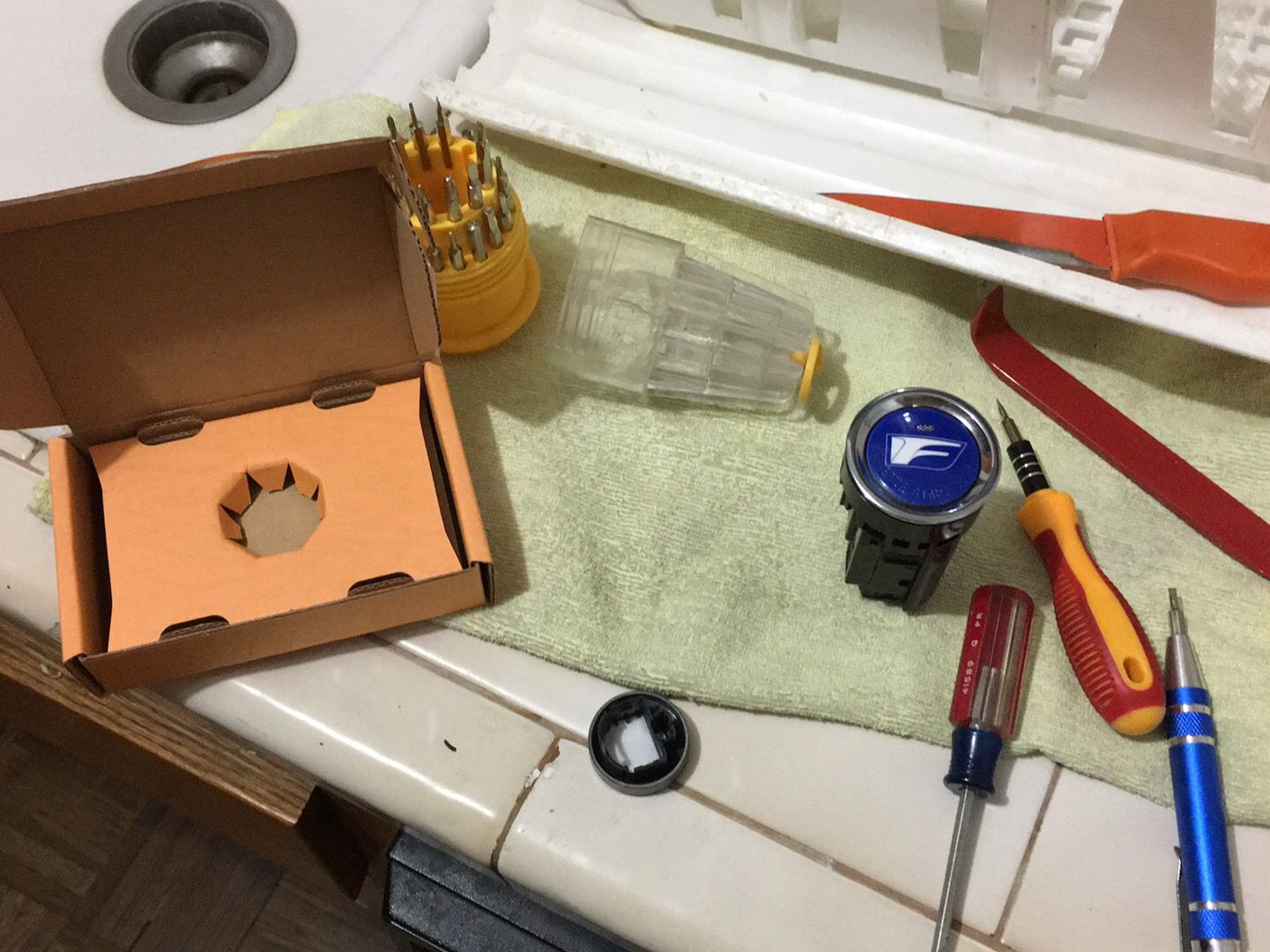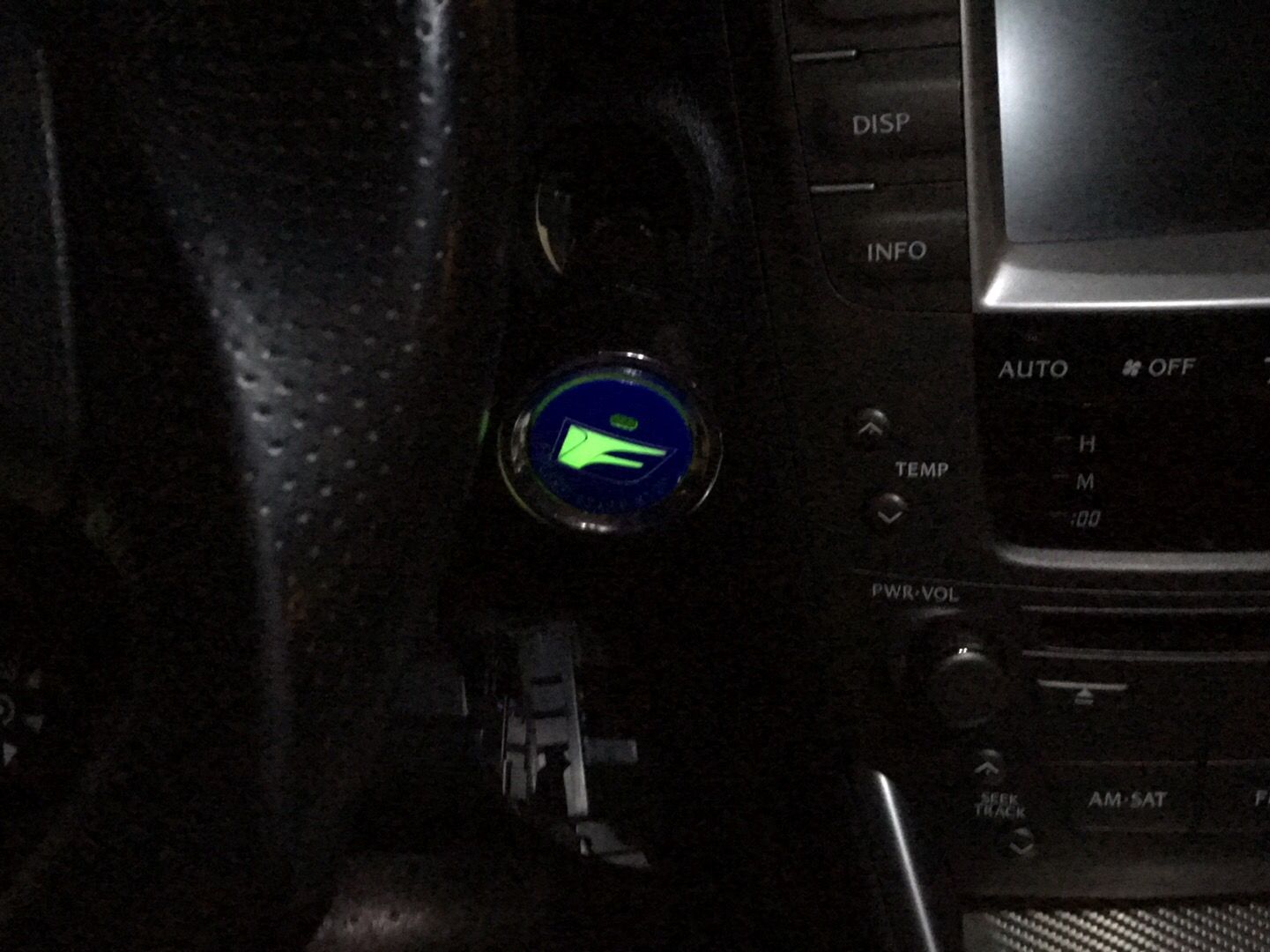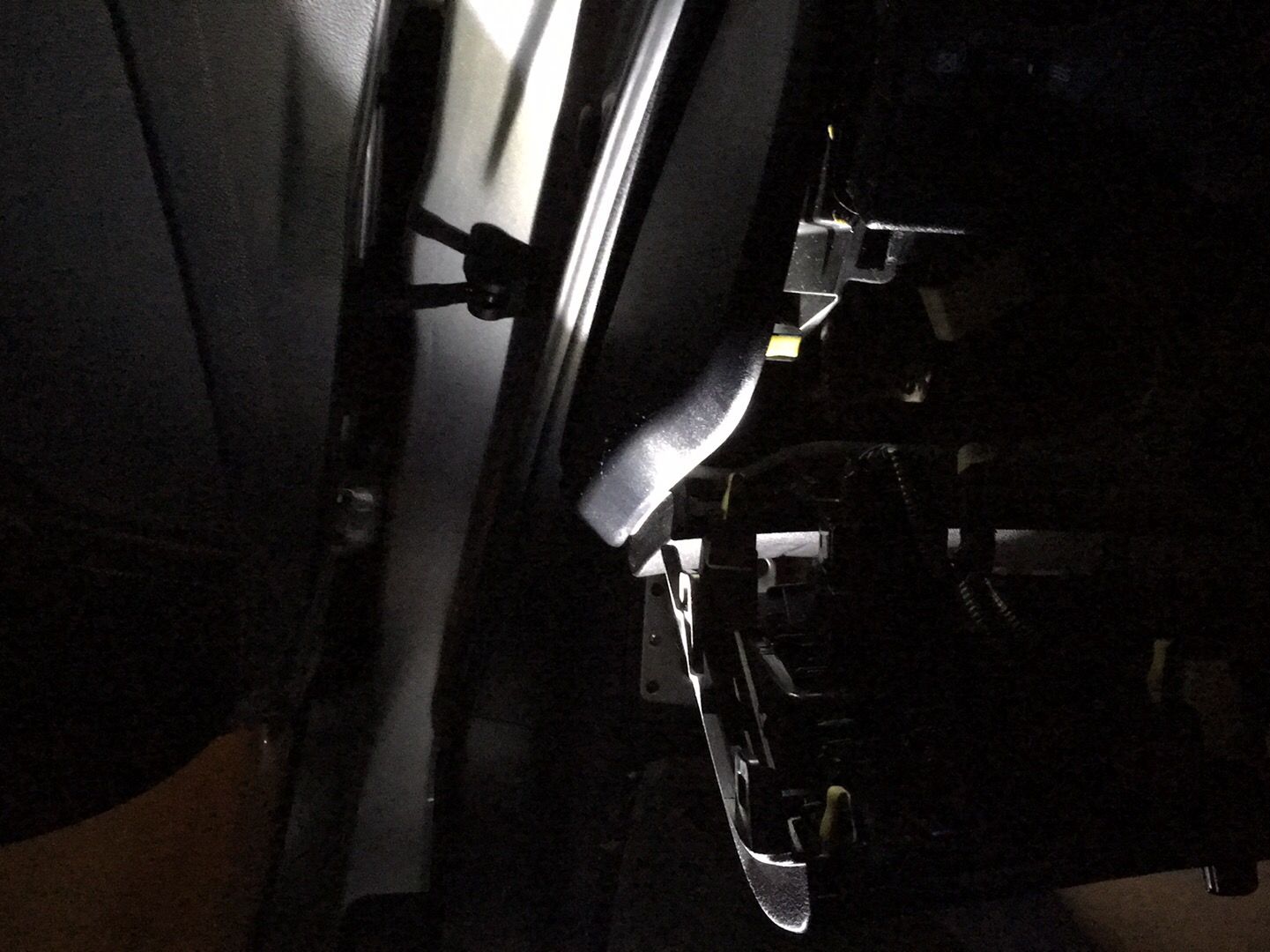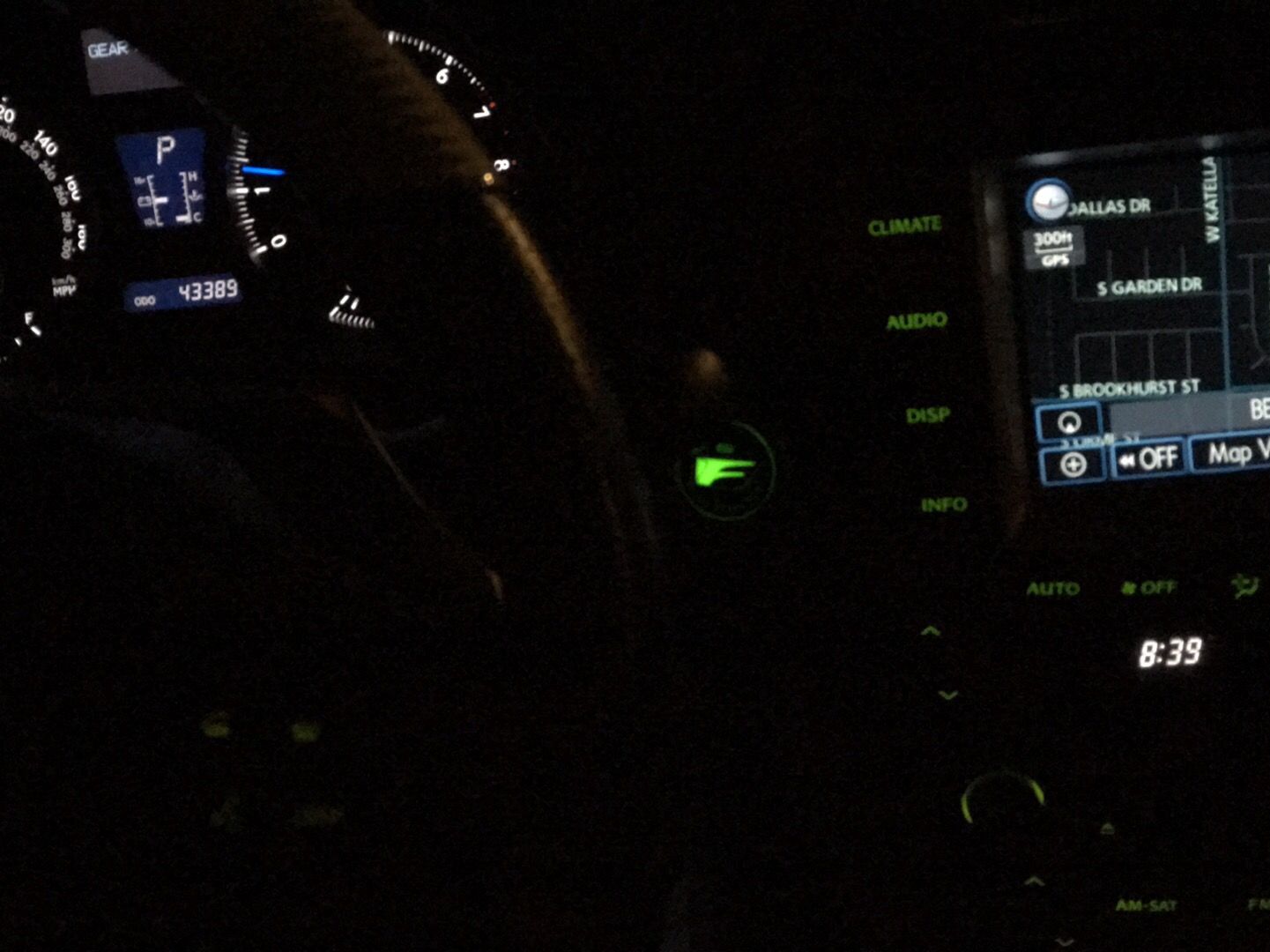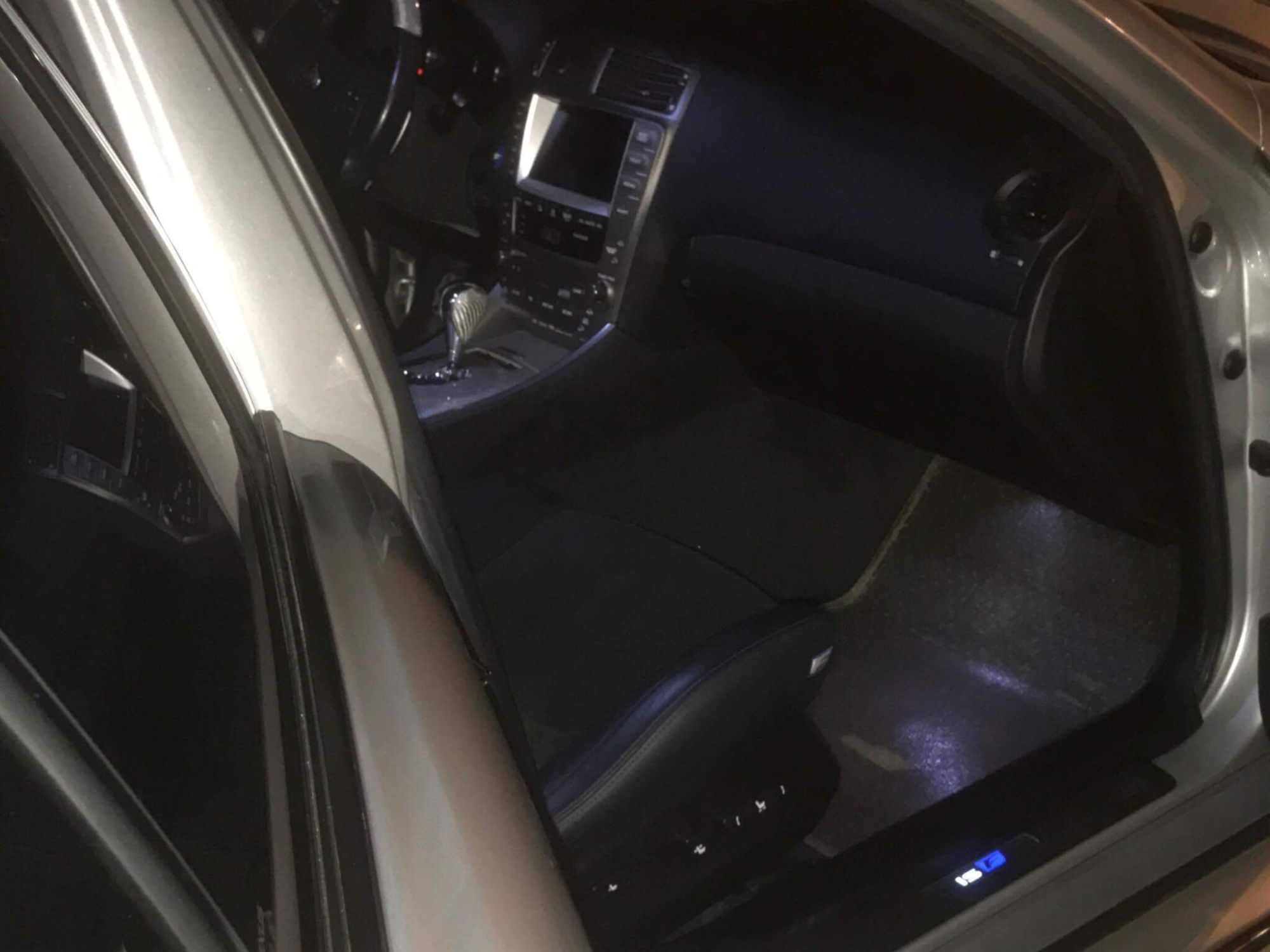 5-18-2017
The Bluzilla is complete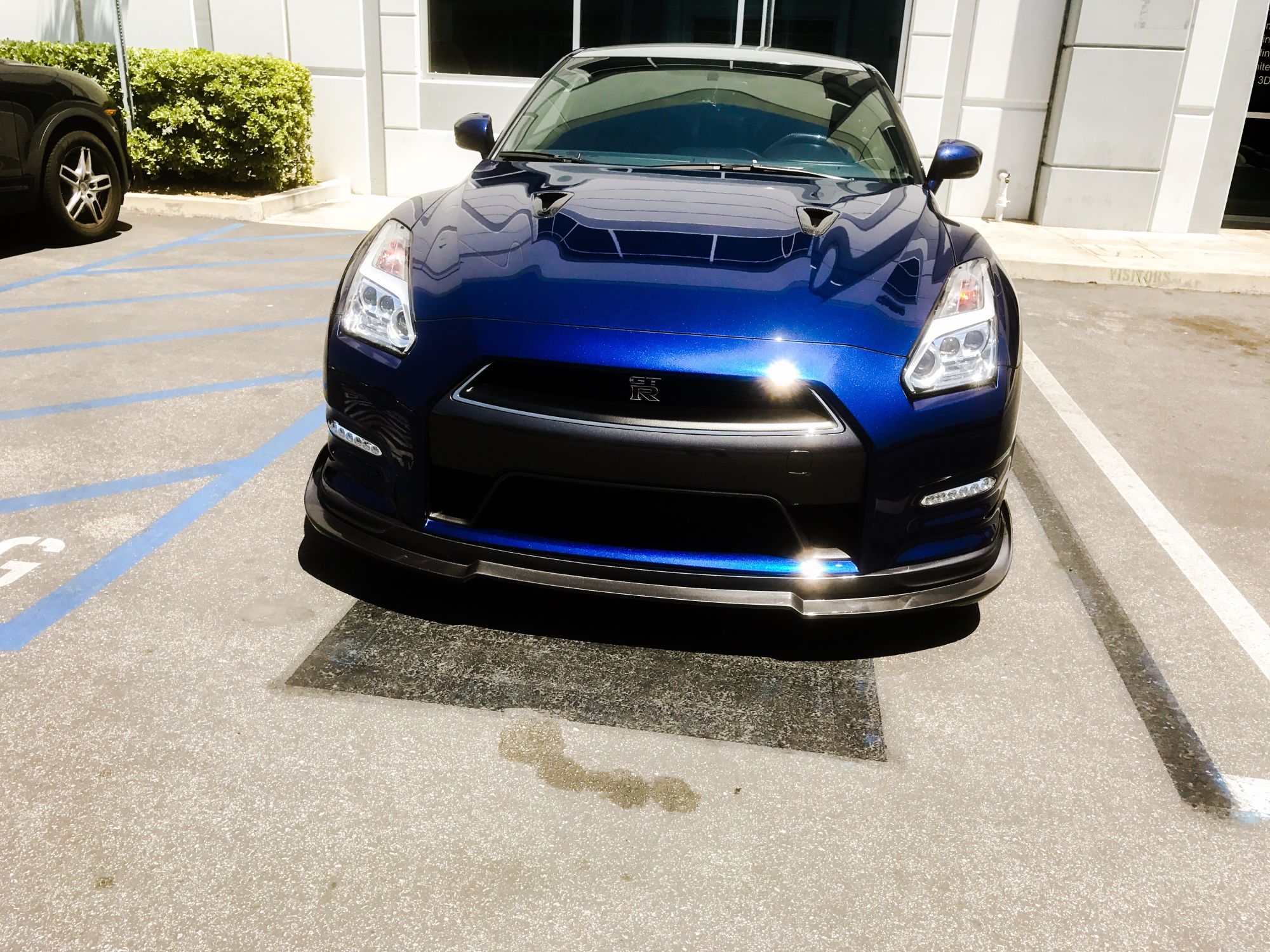 6-20-2017
Thanks �� Here are a few more pics by Frankie ,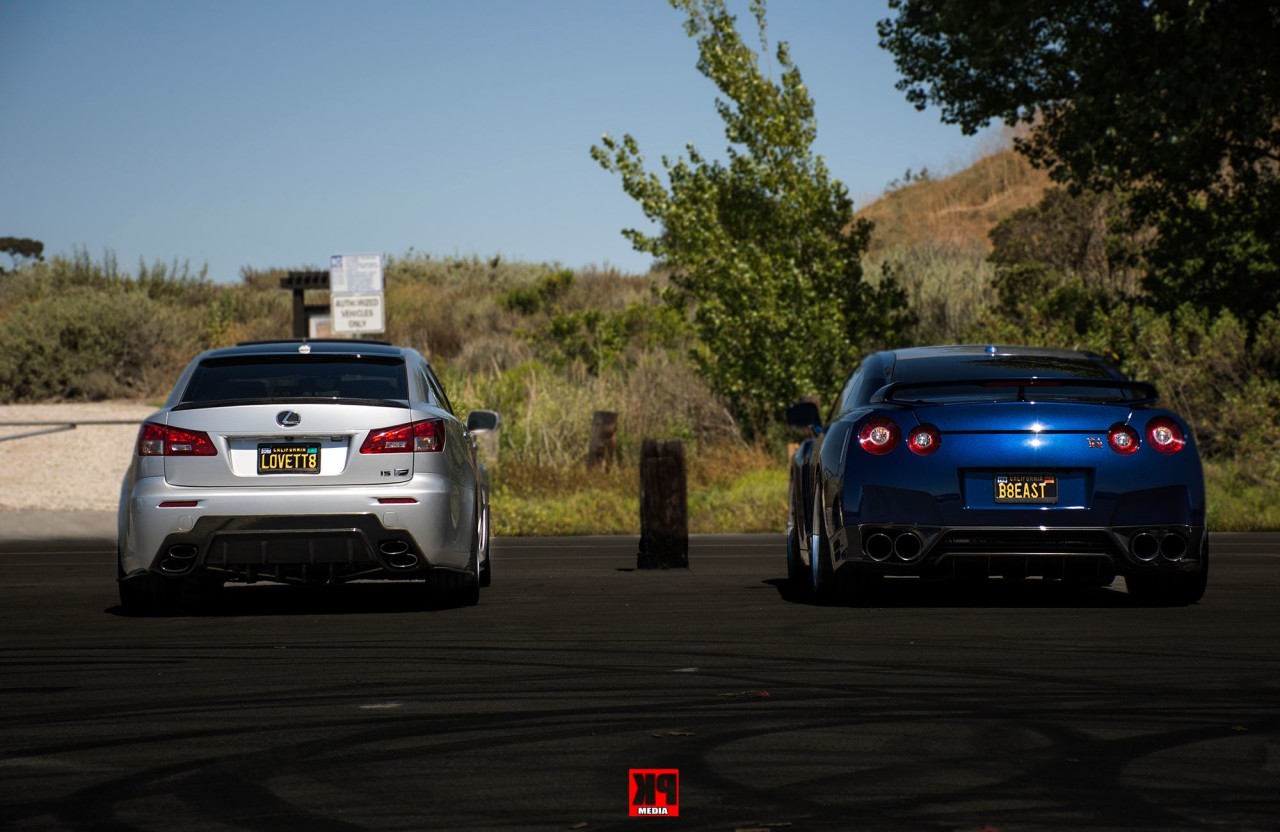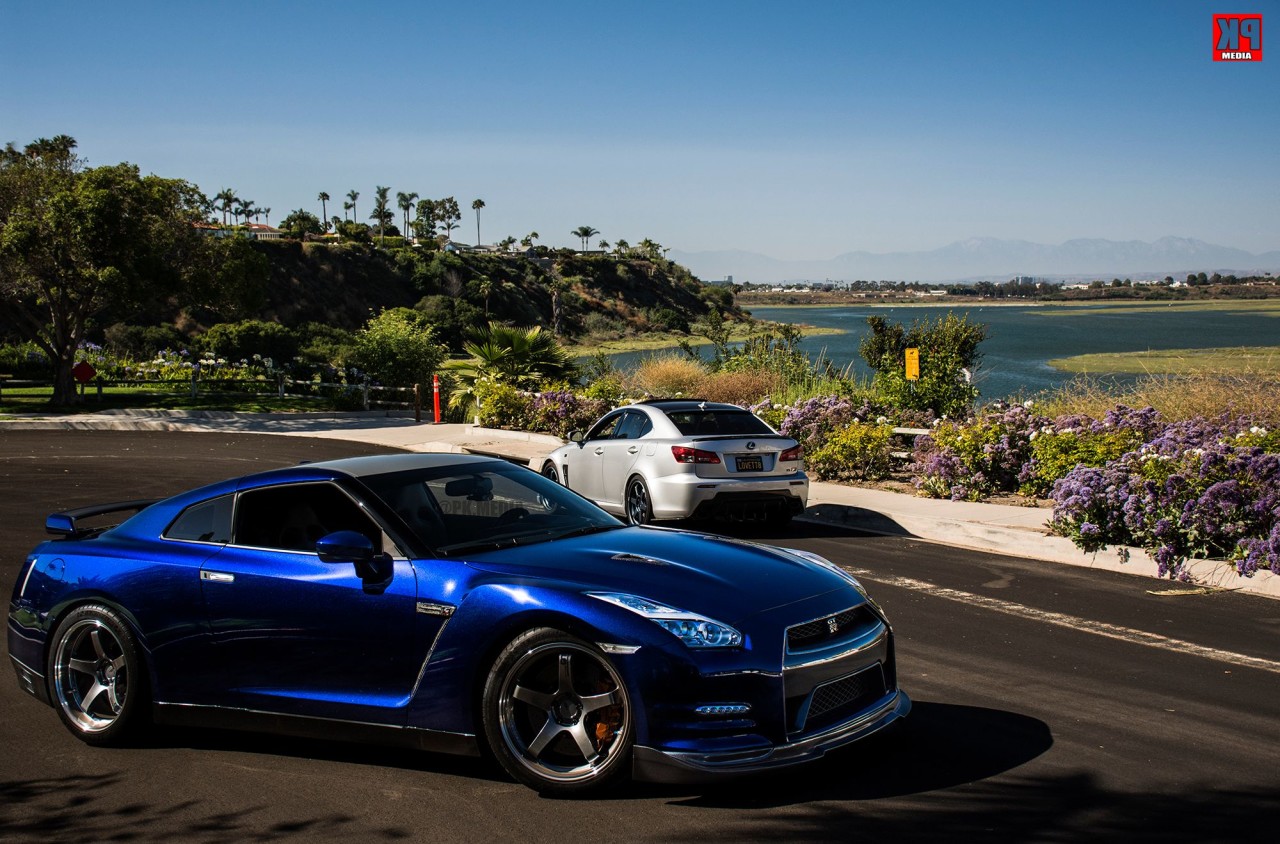 6-23-2017
The last few pics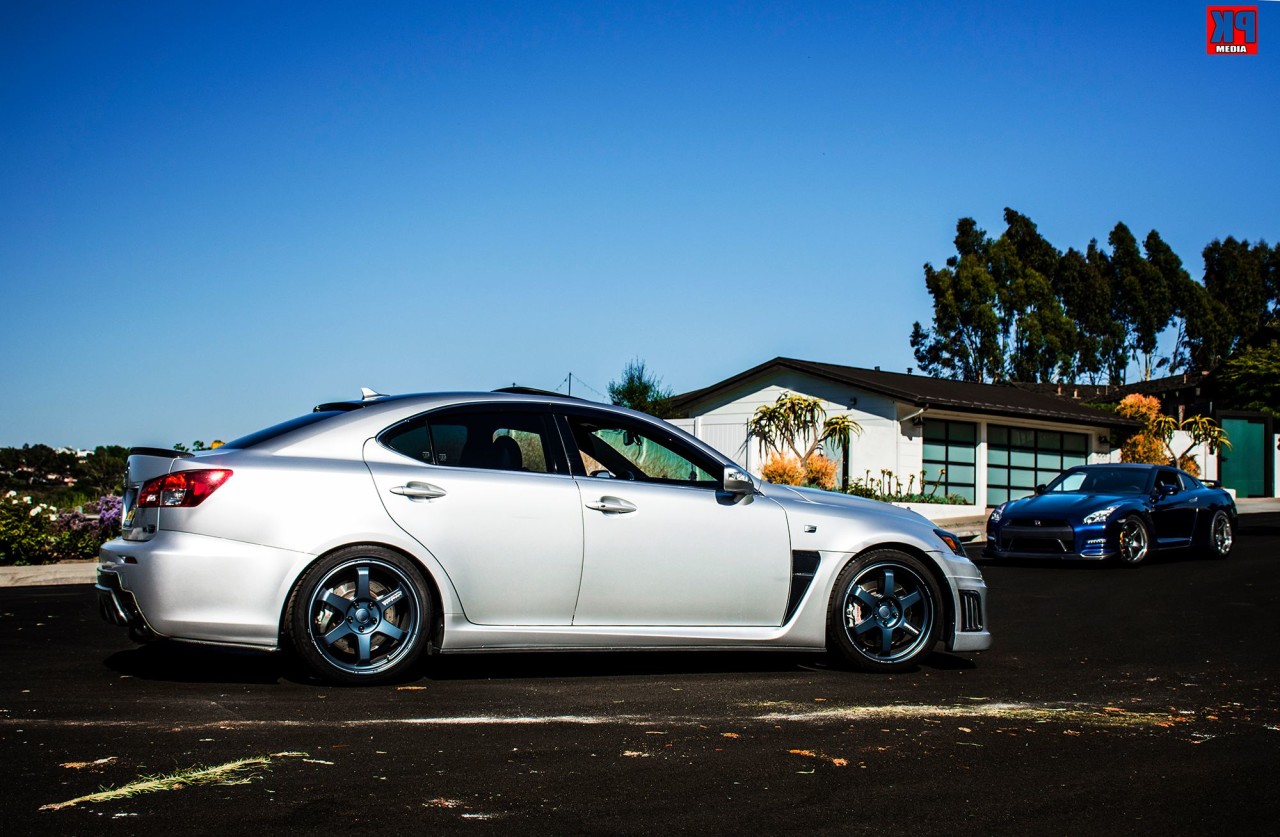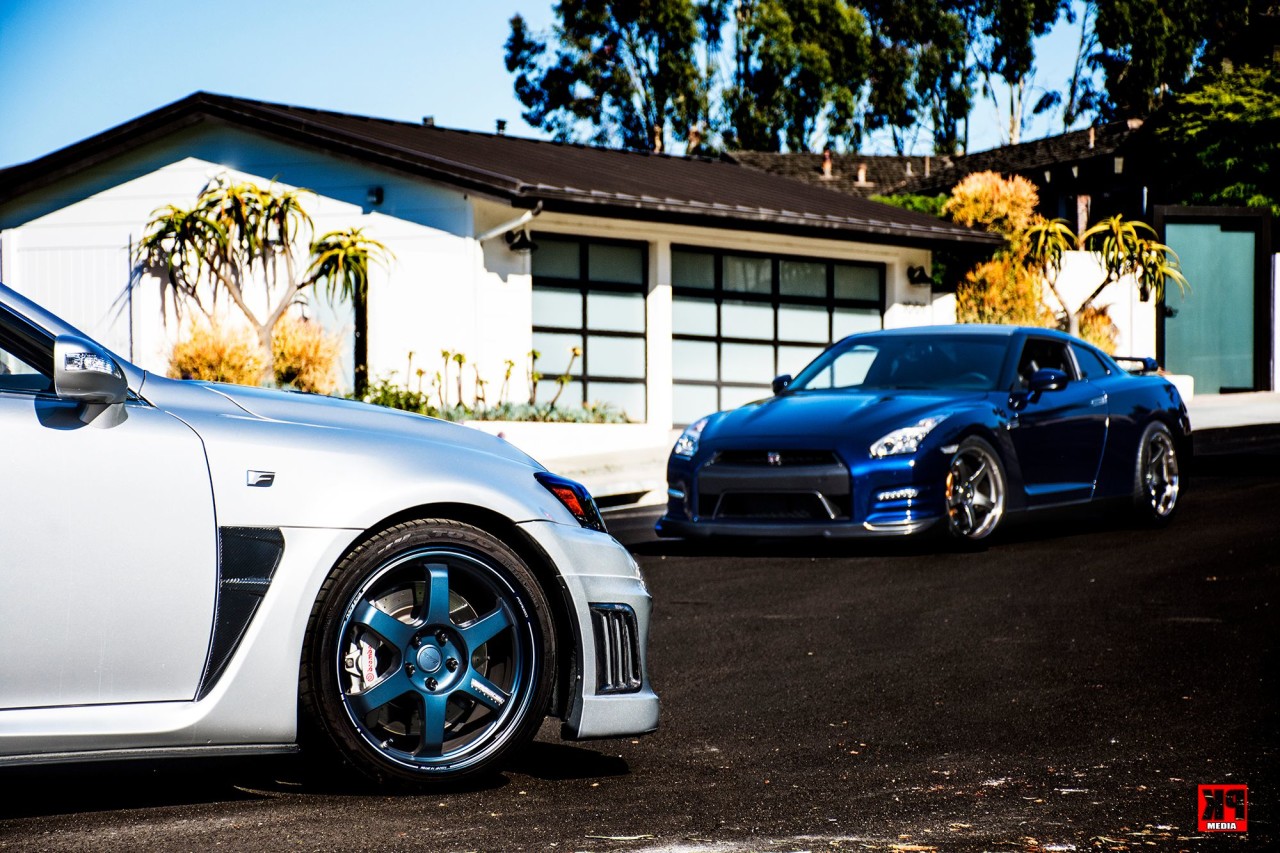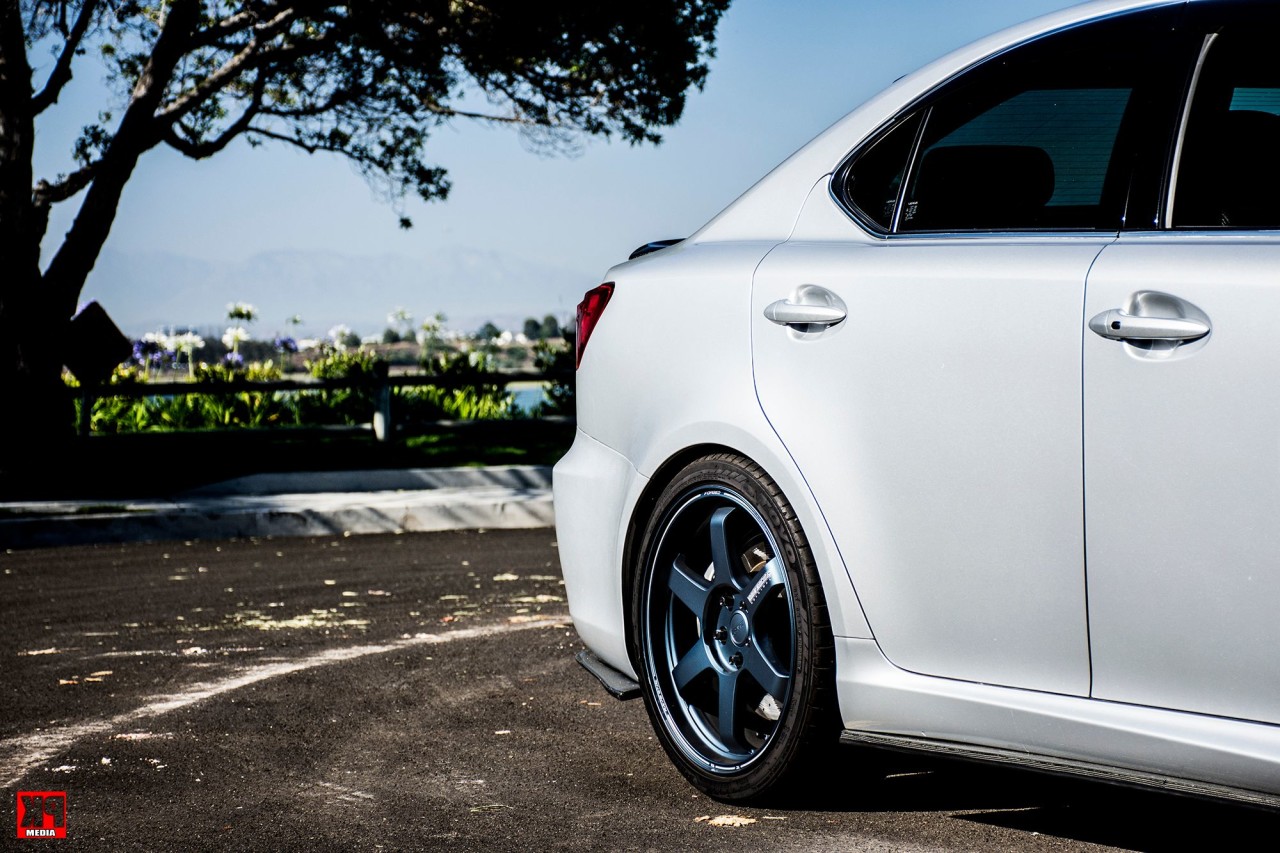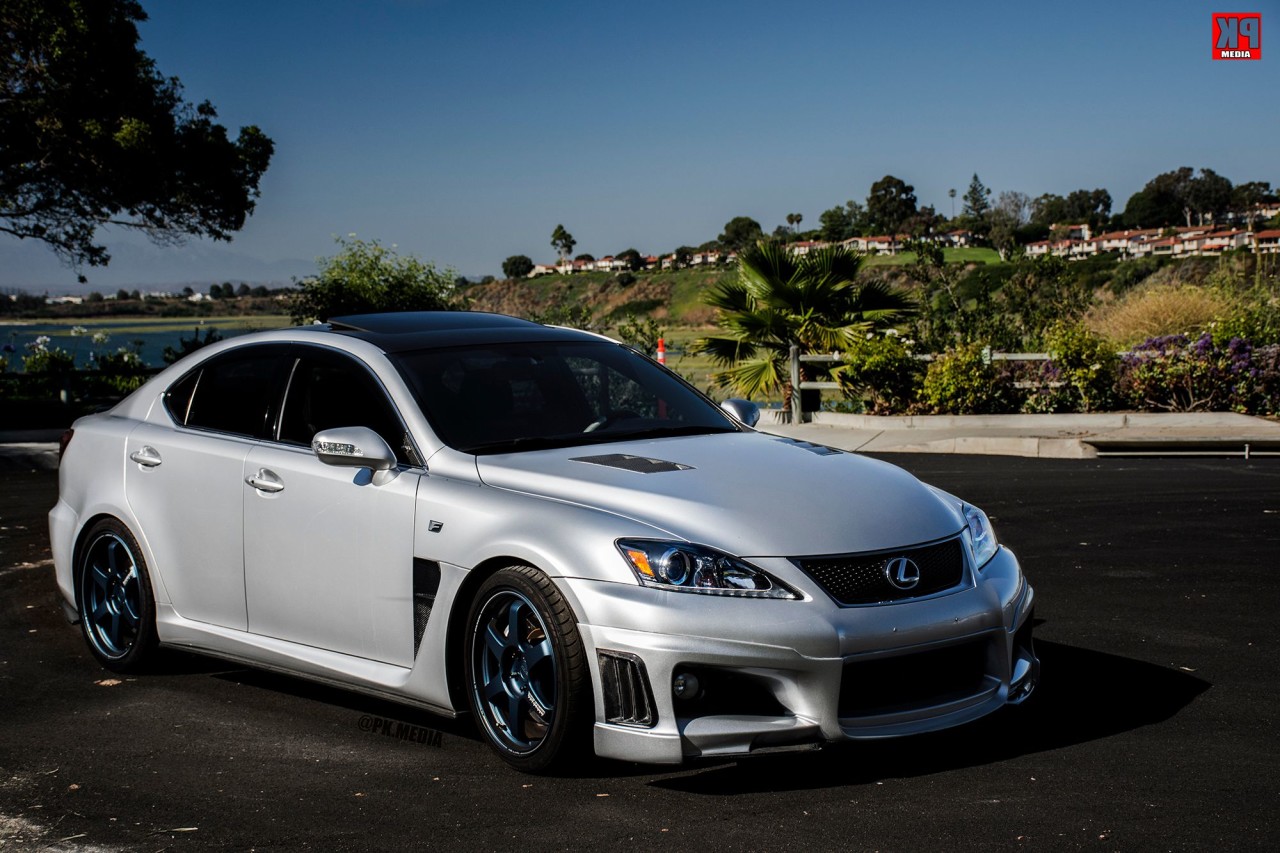 3-25-2018
Just some pics after washed and cleaned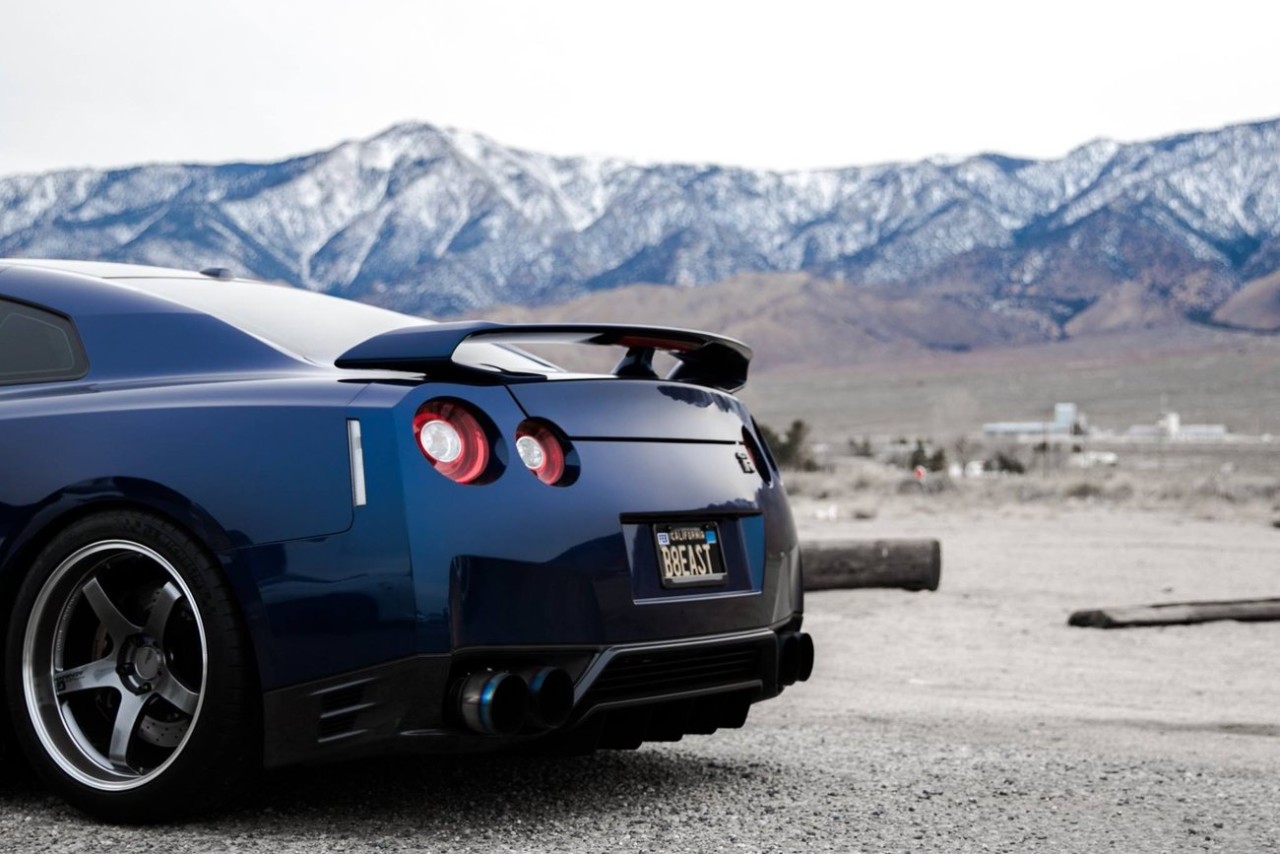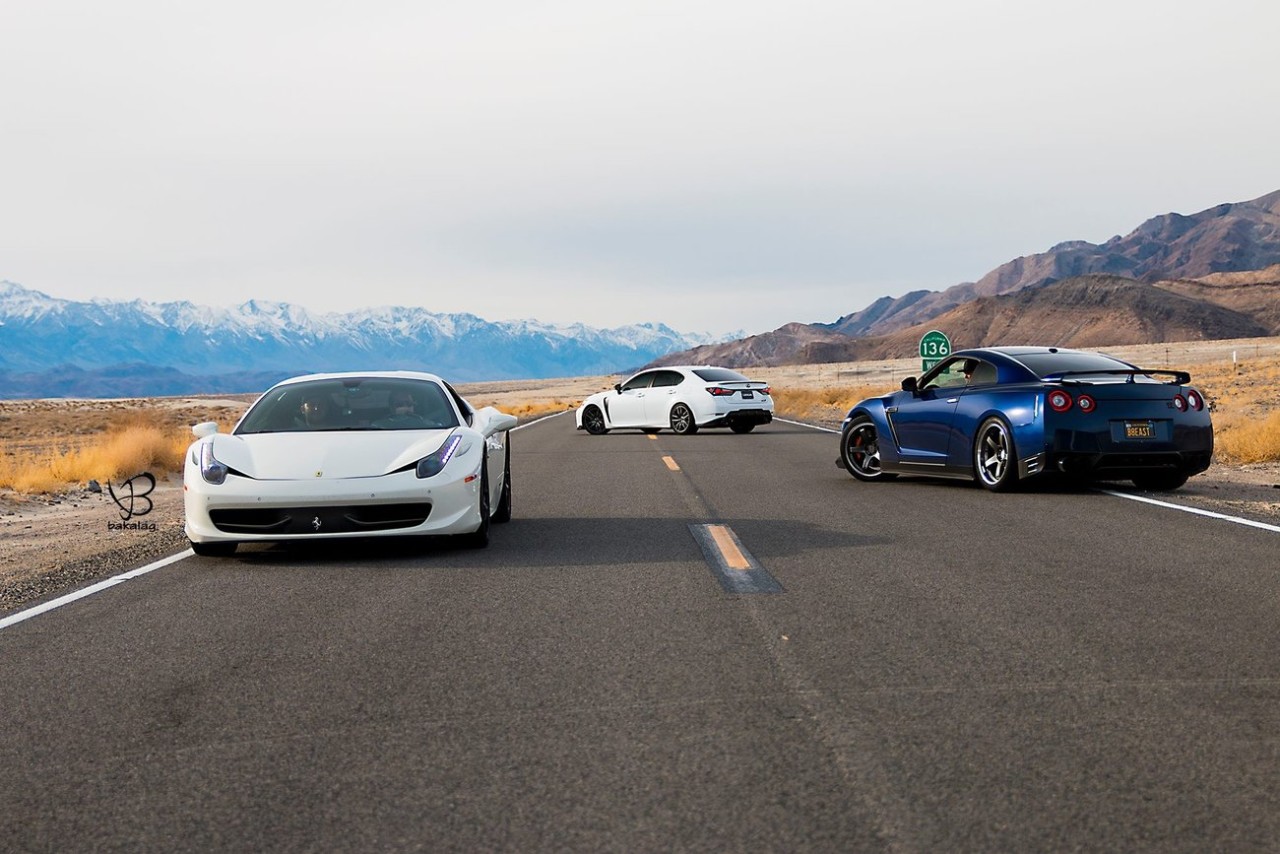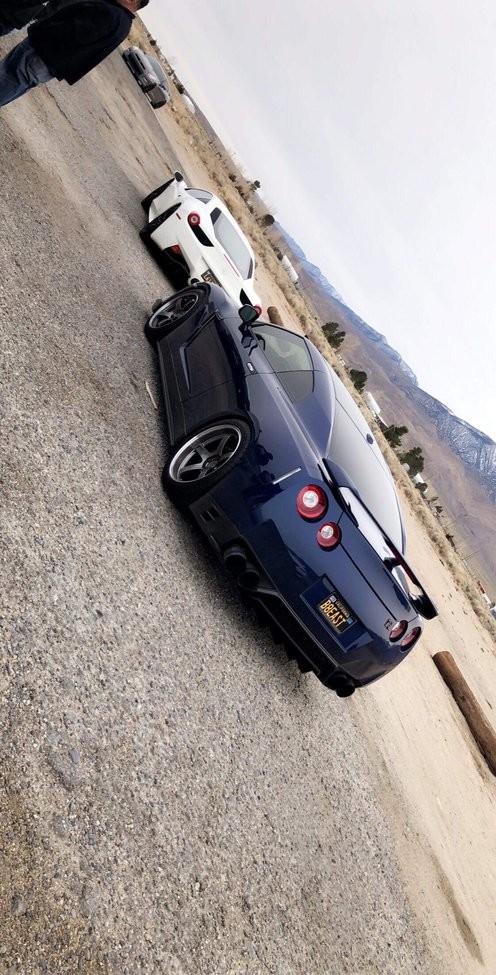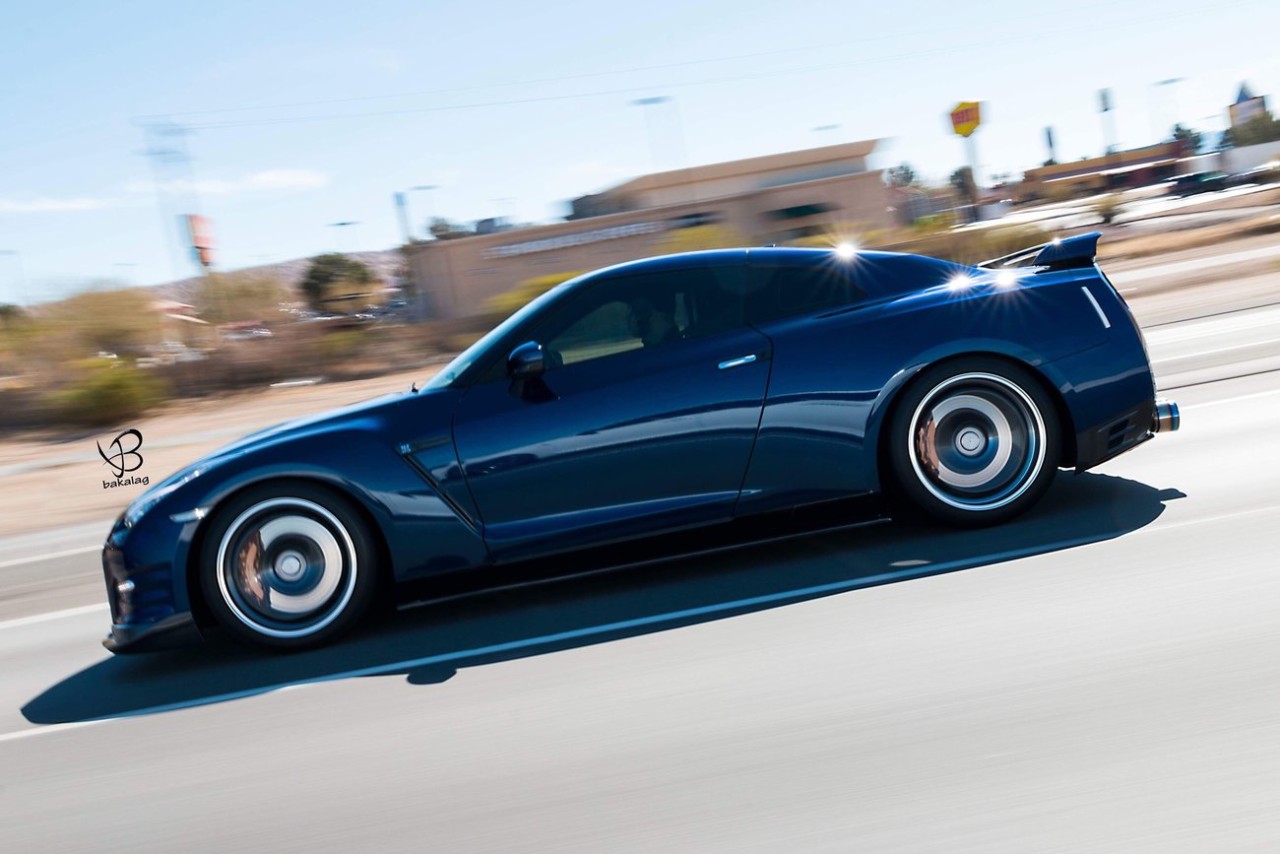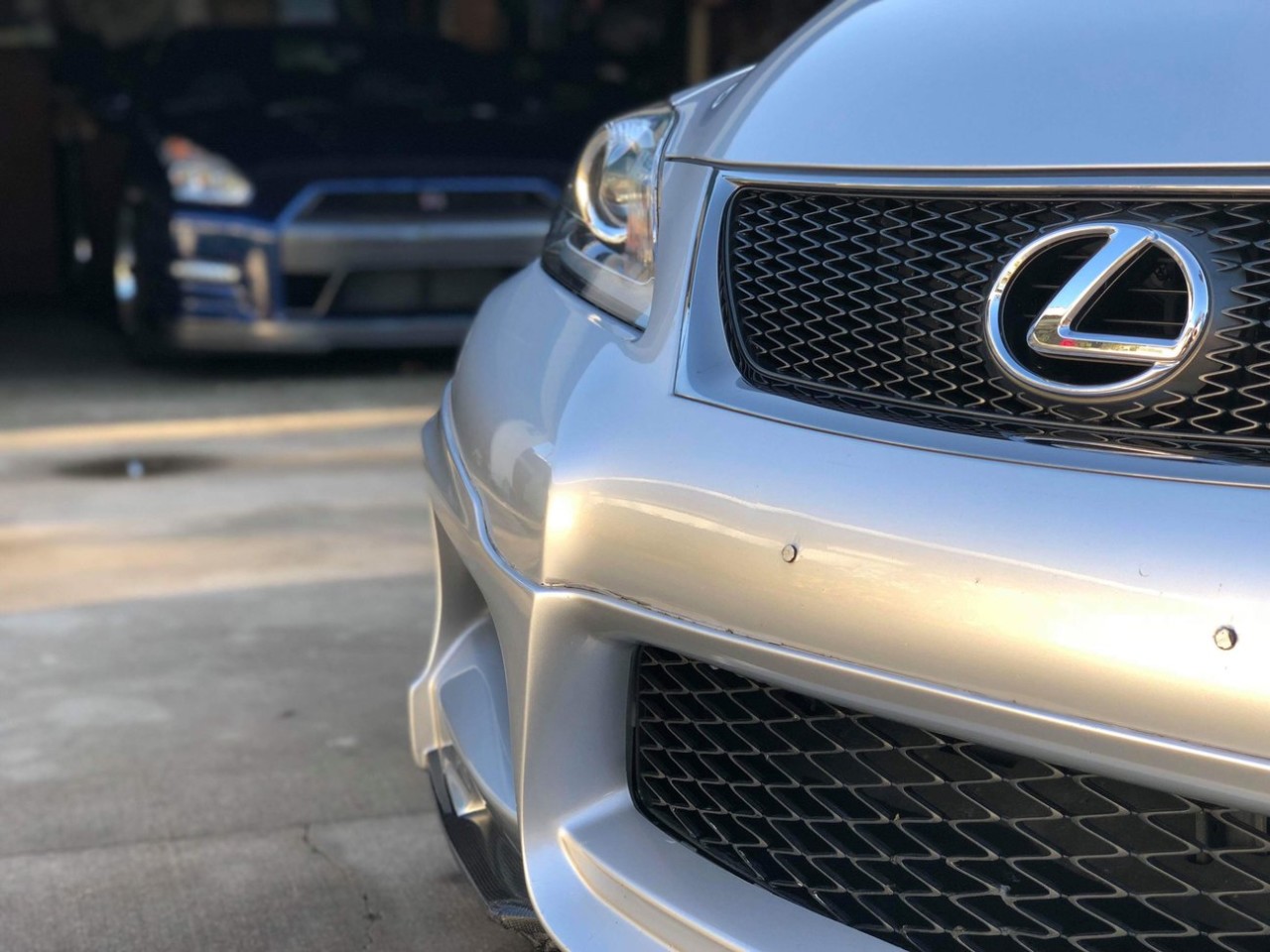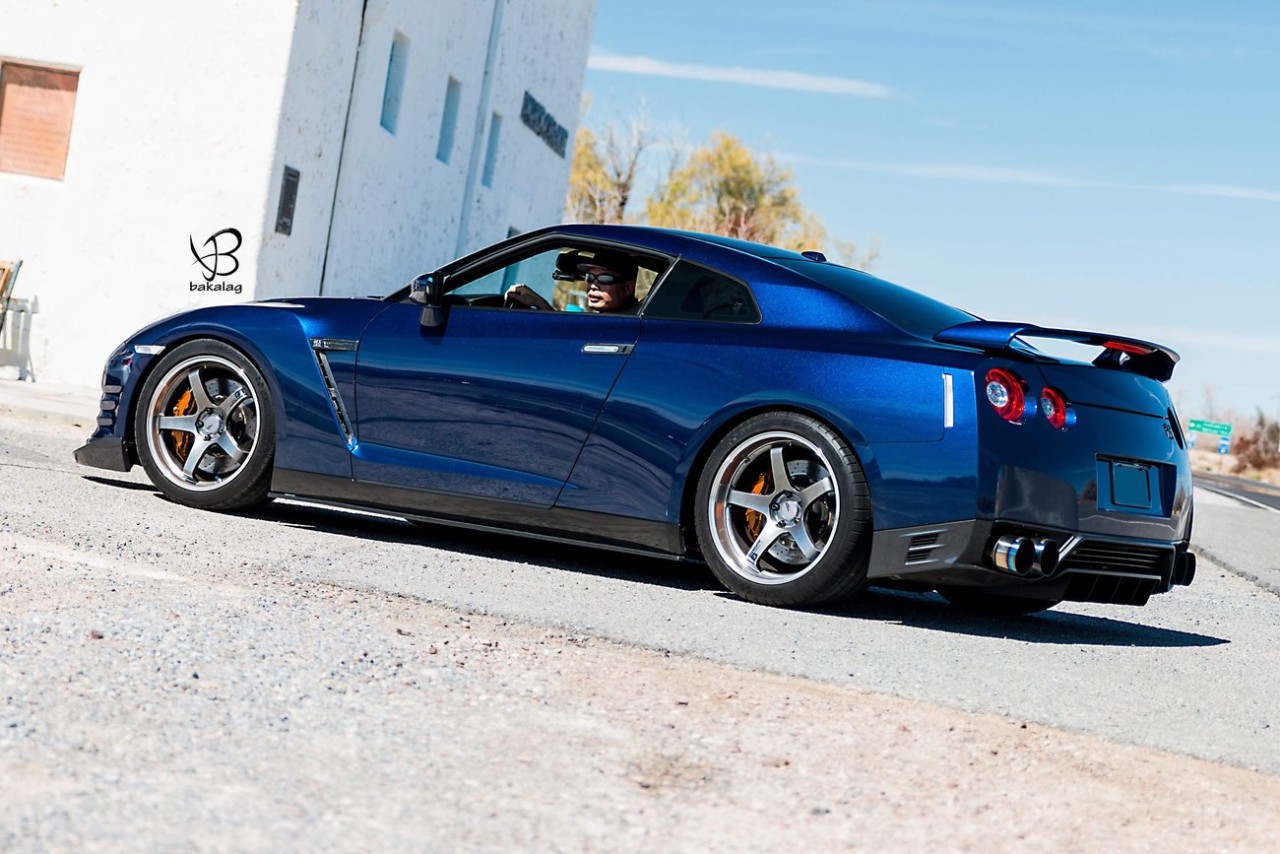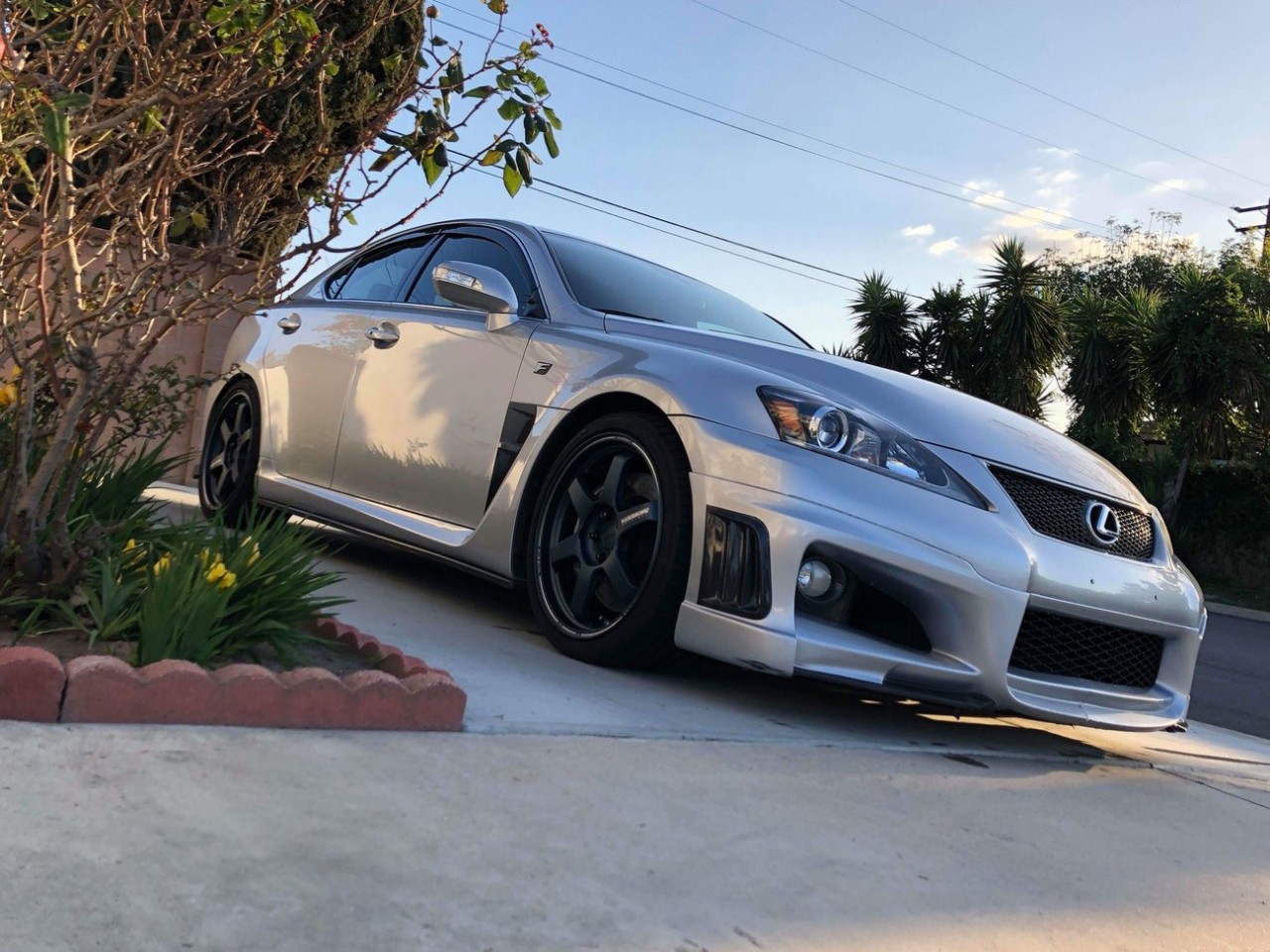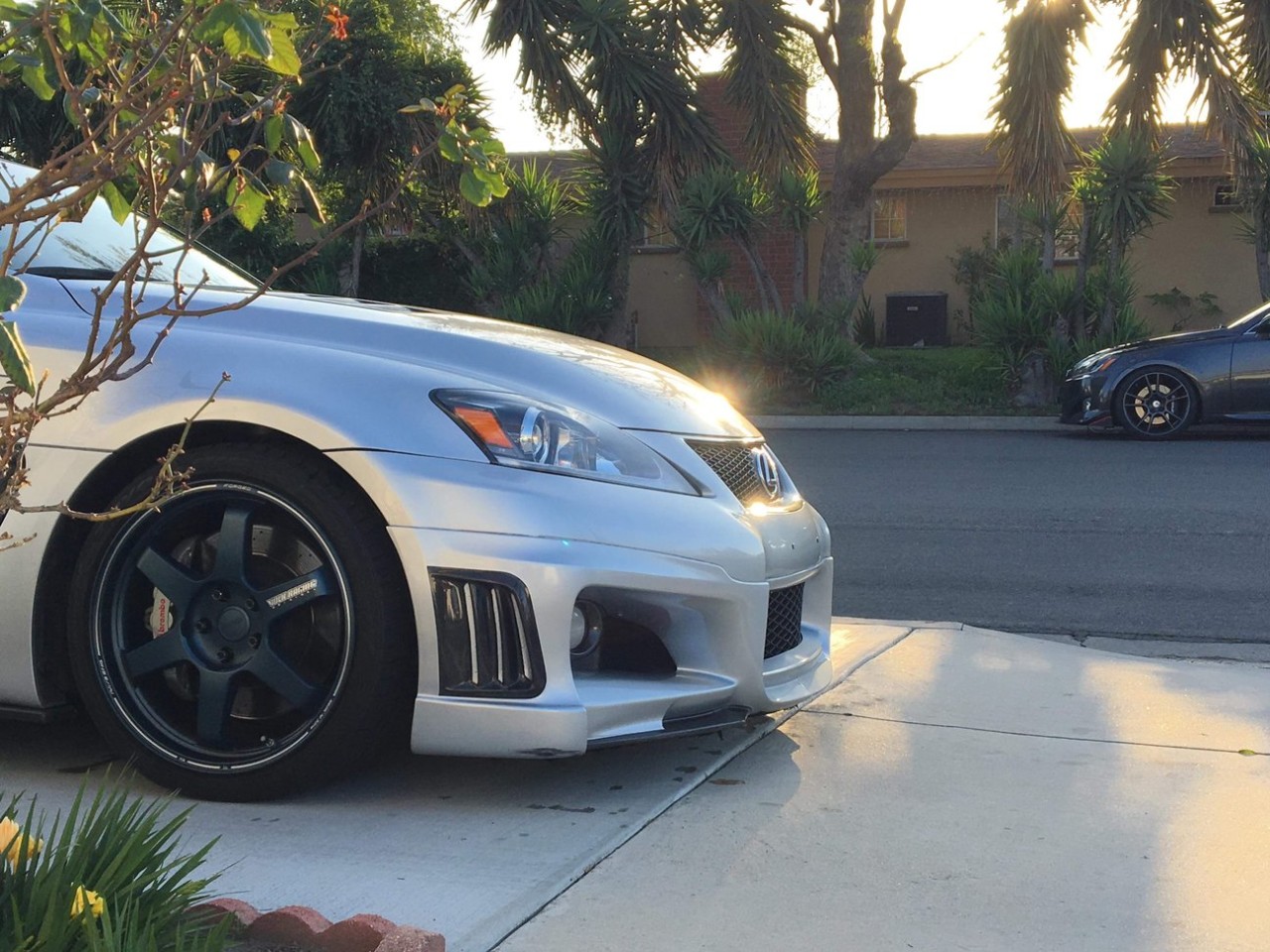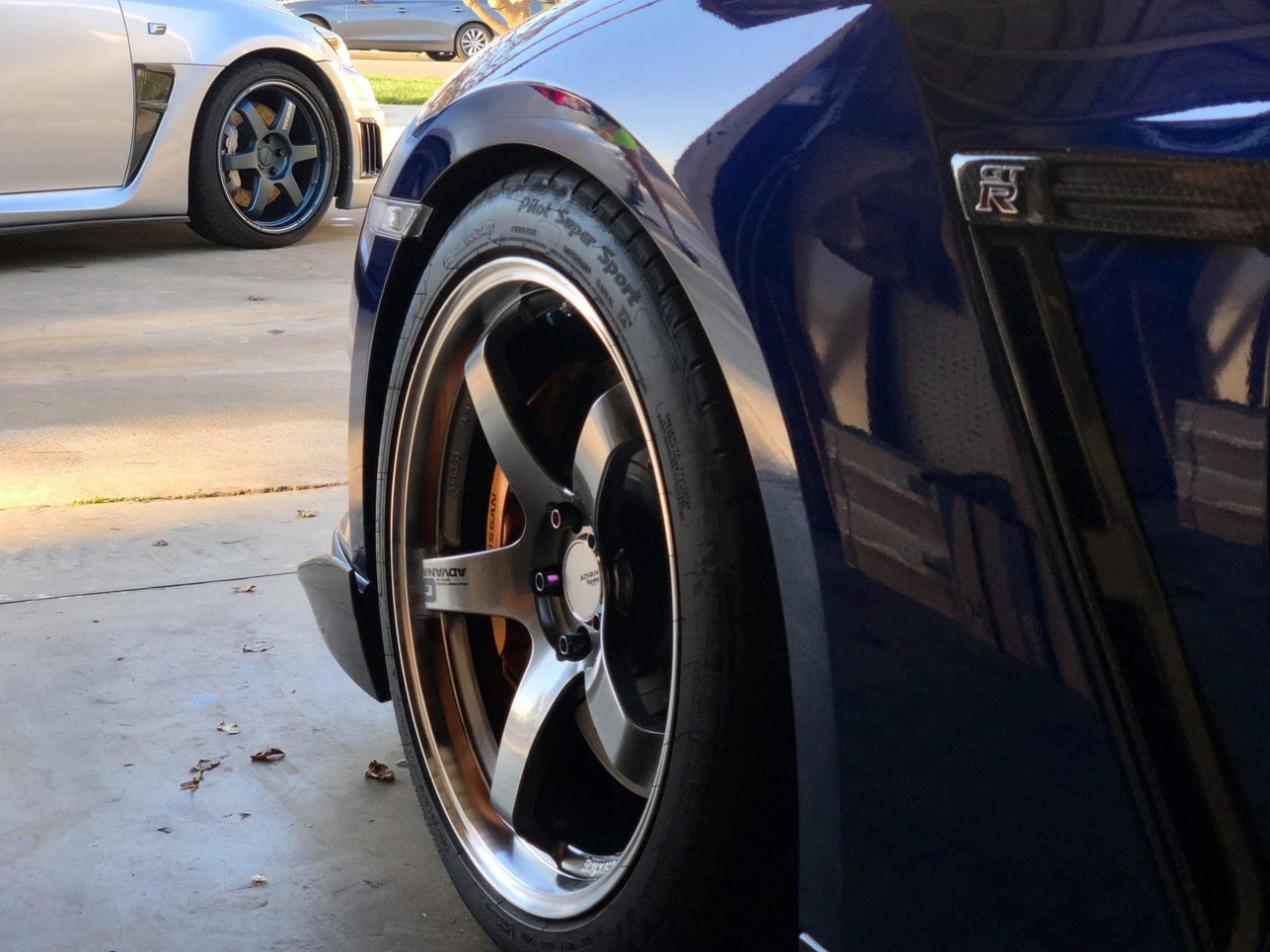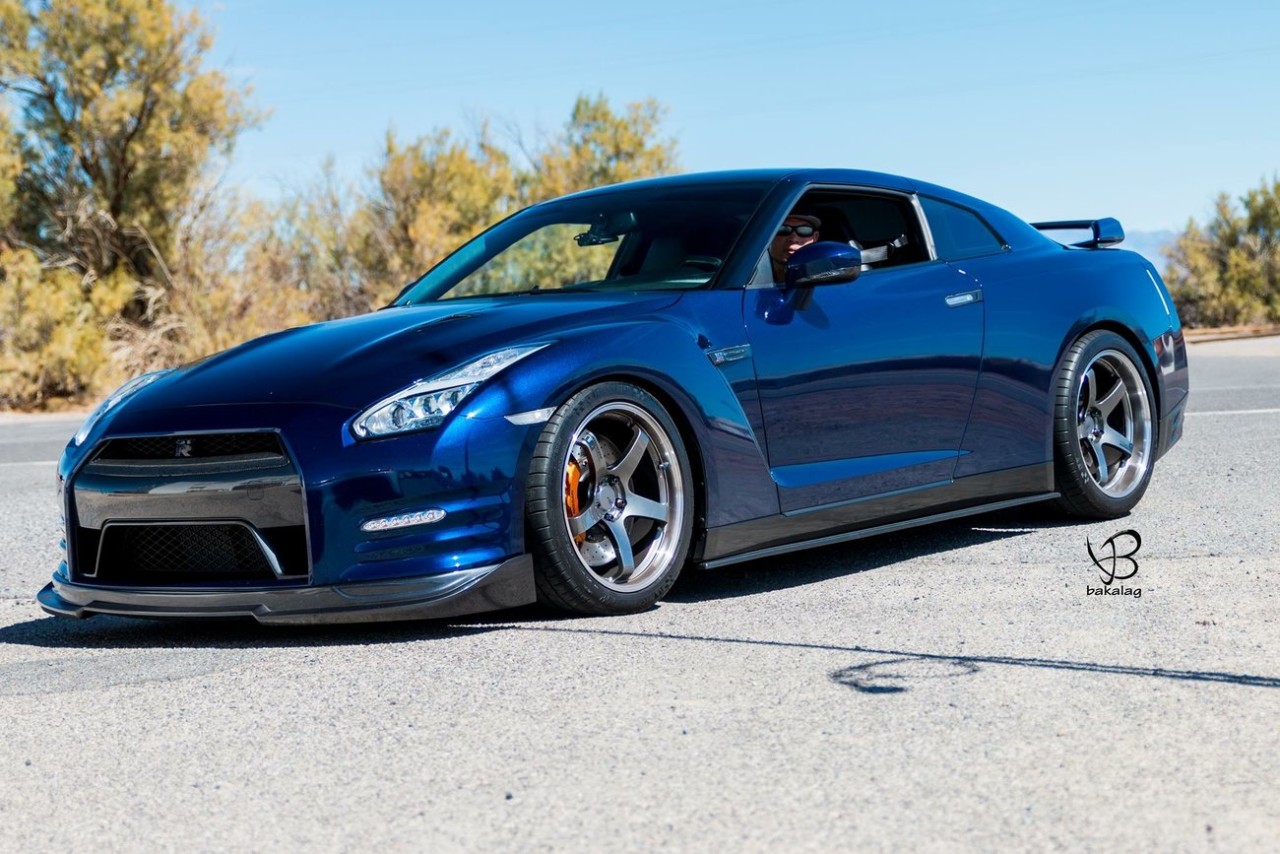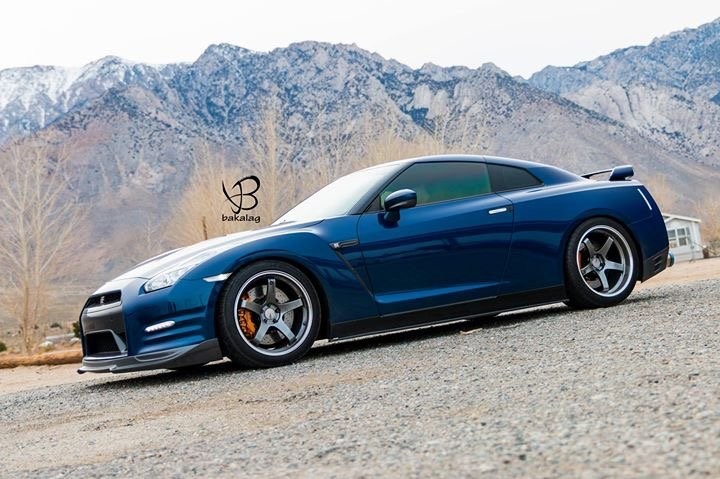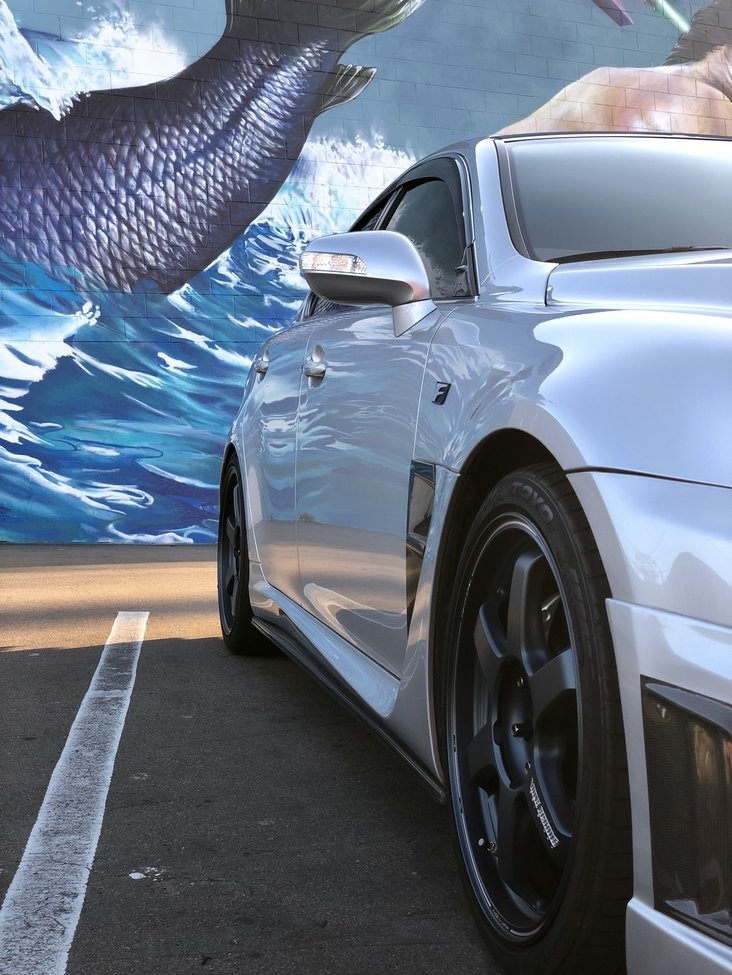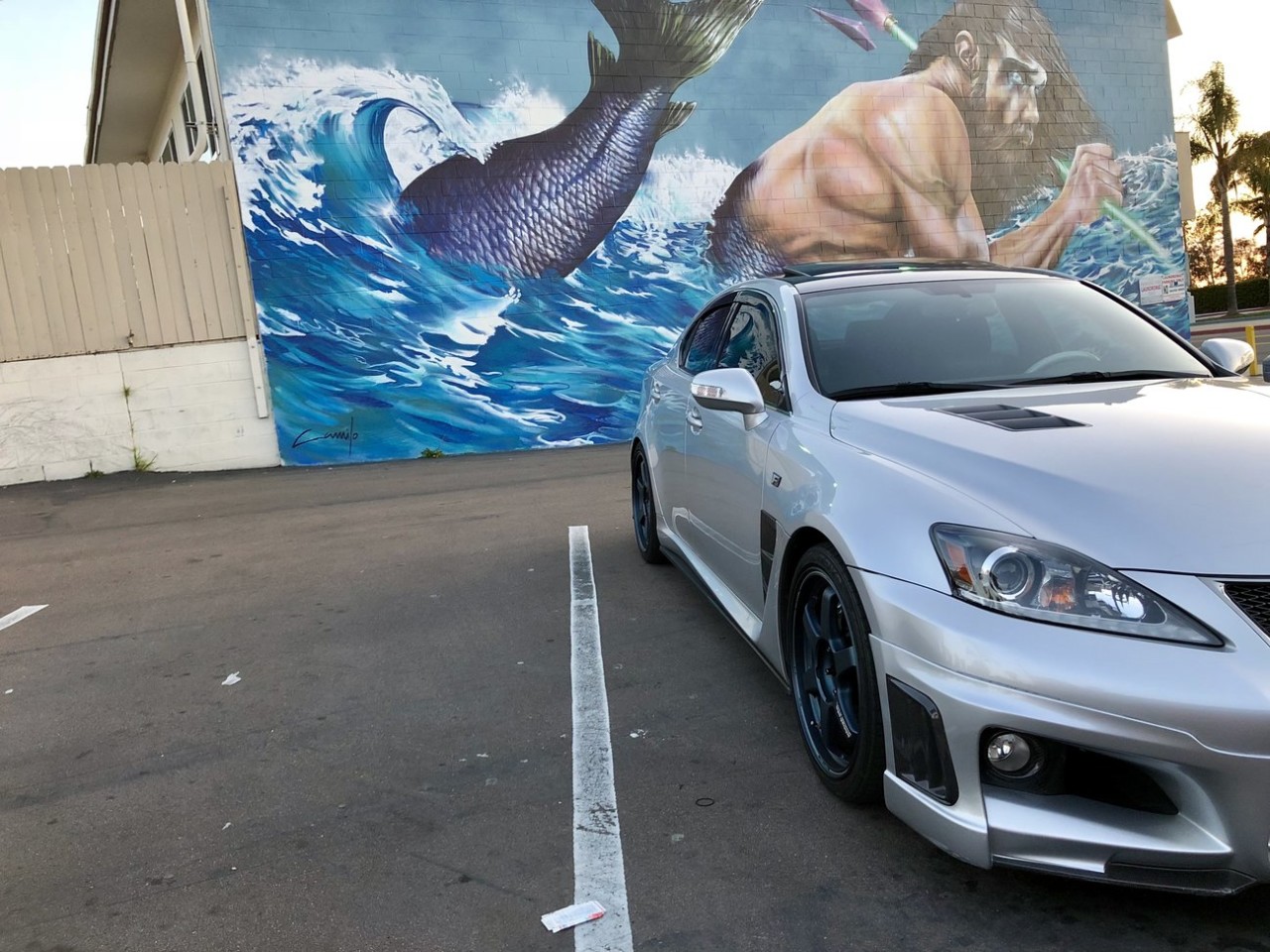 3-27-2018
ahahaaha u like that huh , i think u r soon will forgetting about gt3 lolz

here are some pics from Jon , the real pro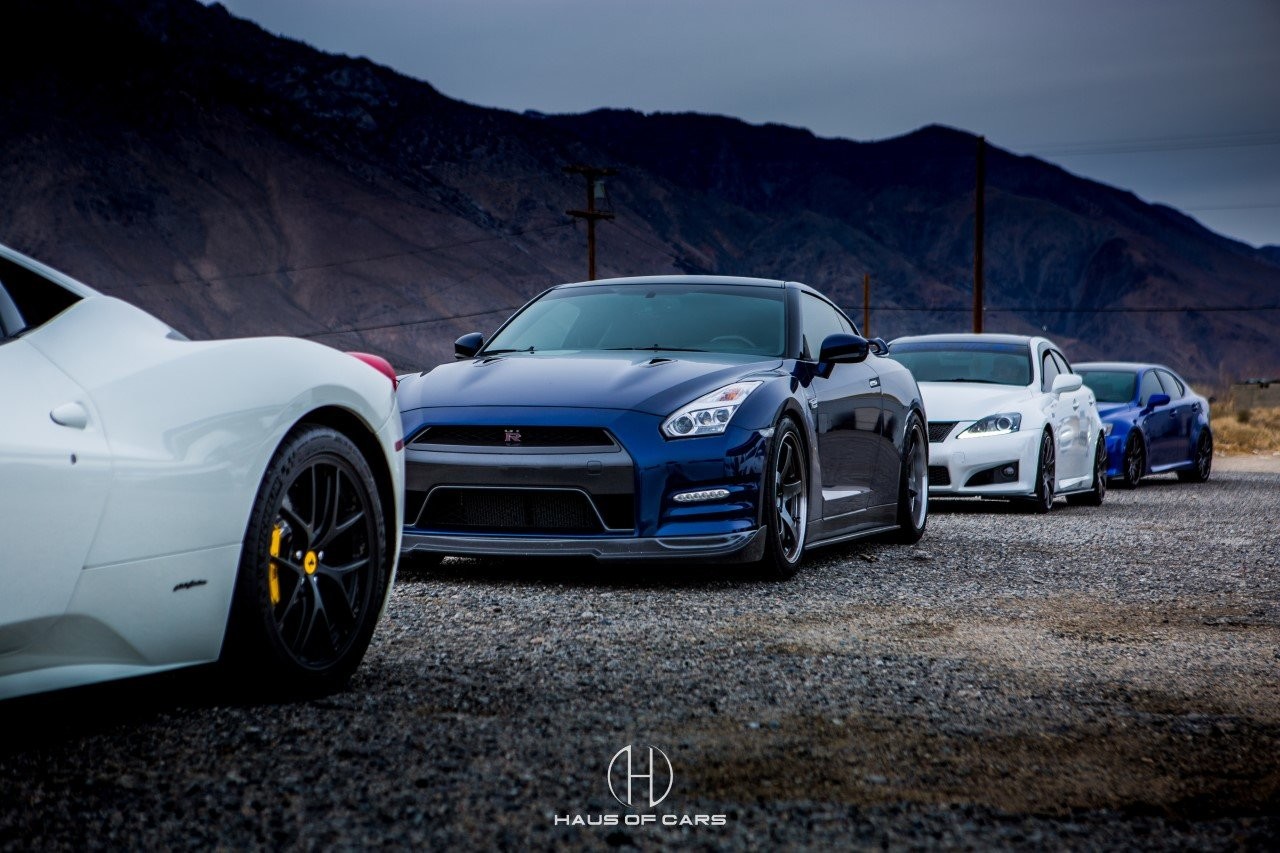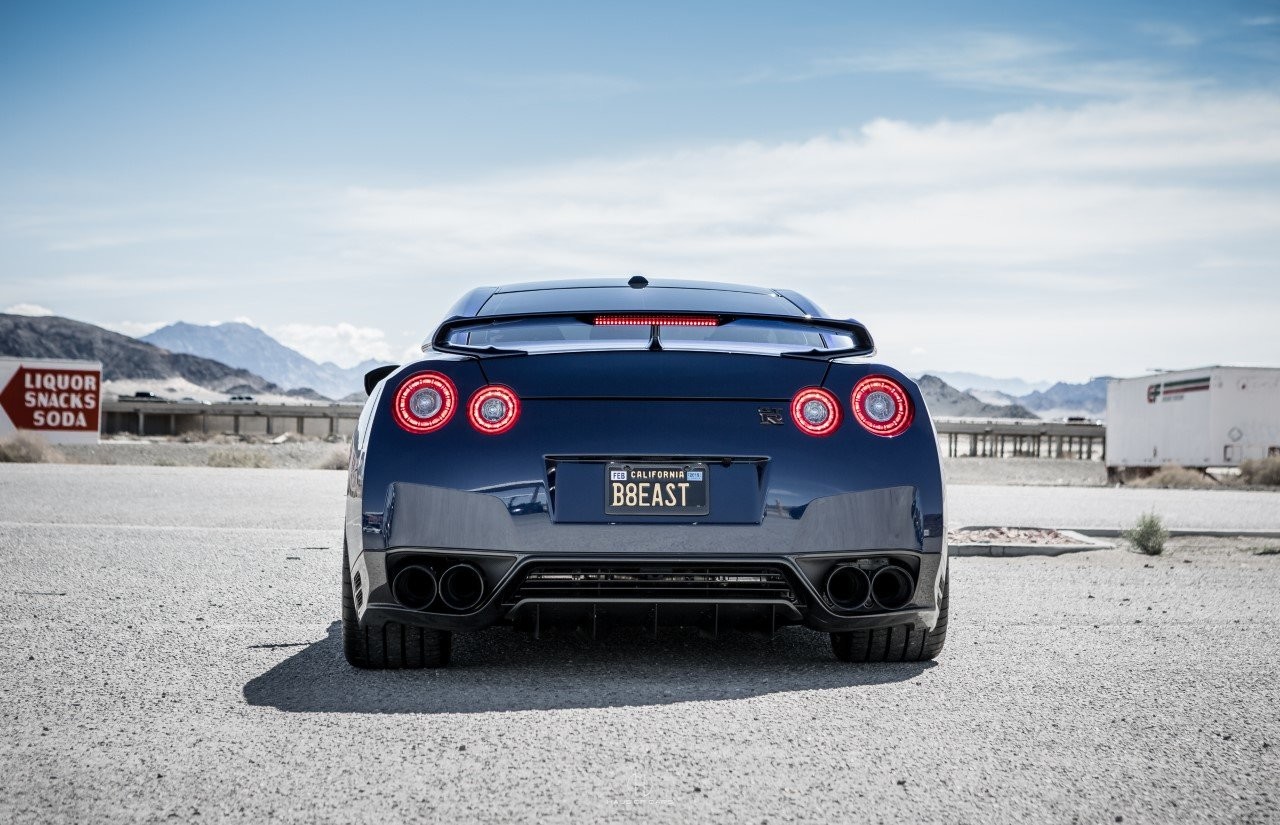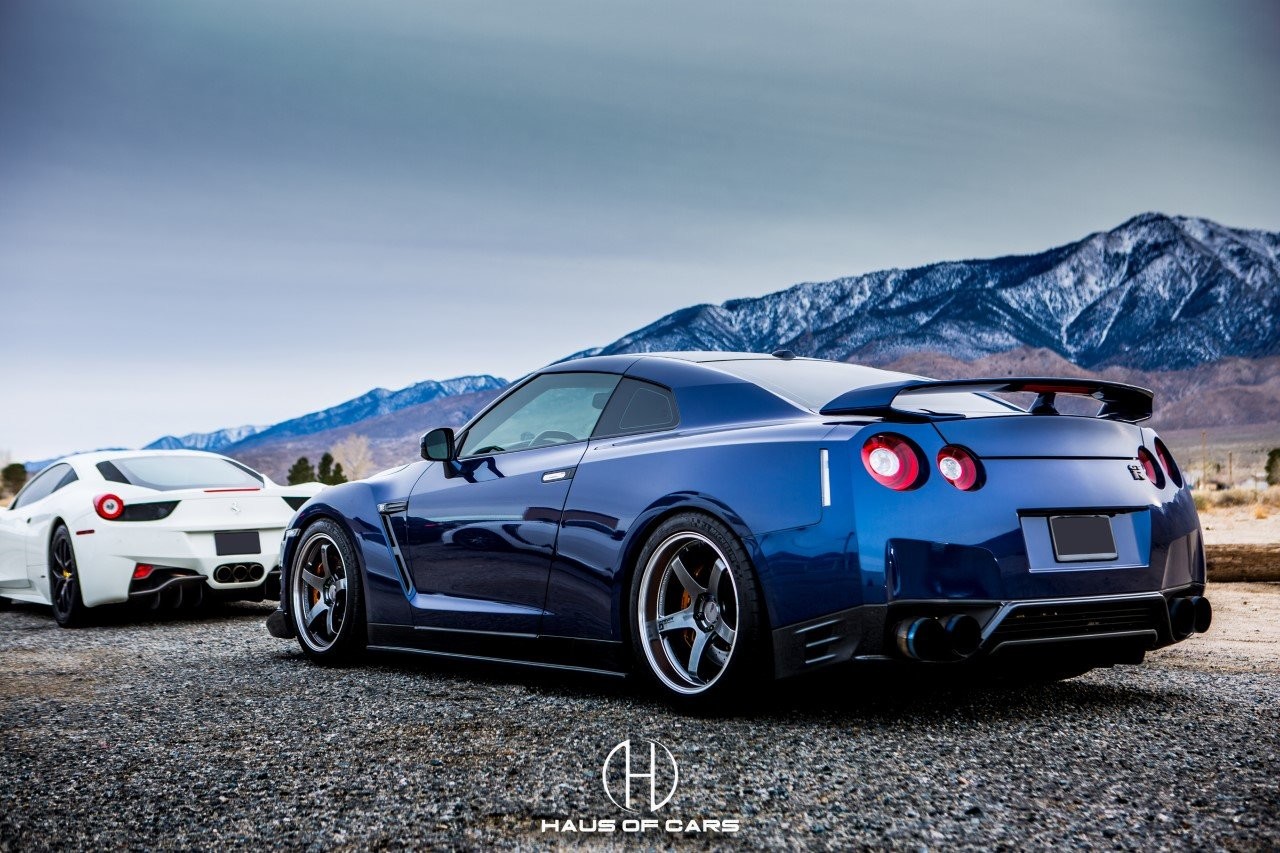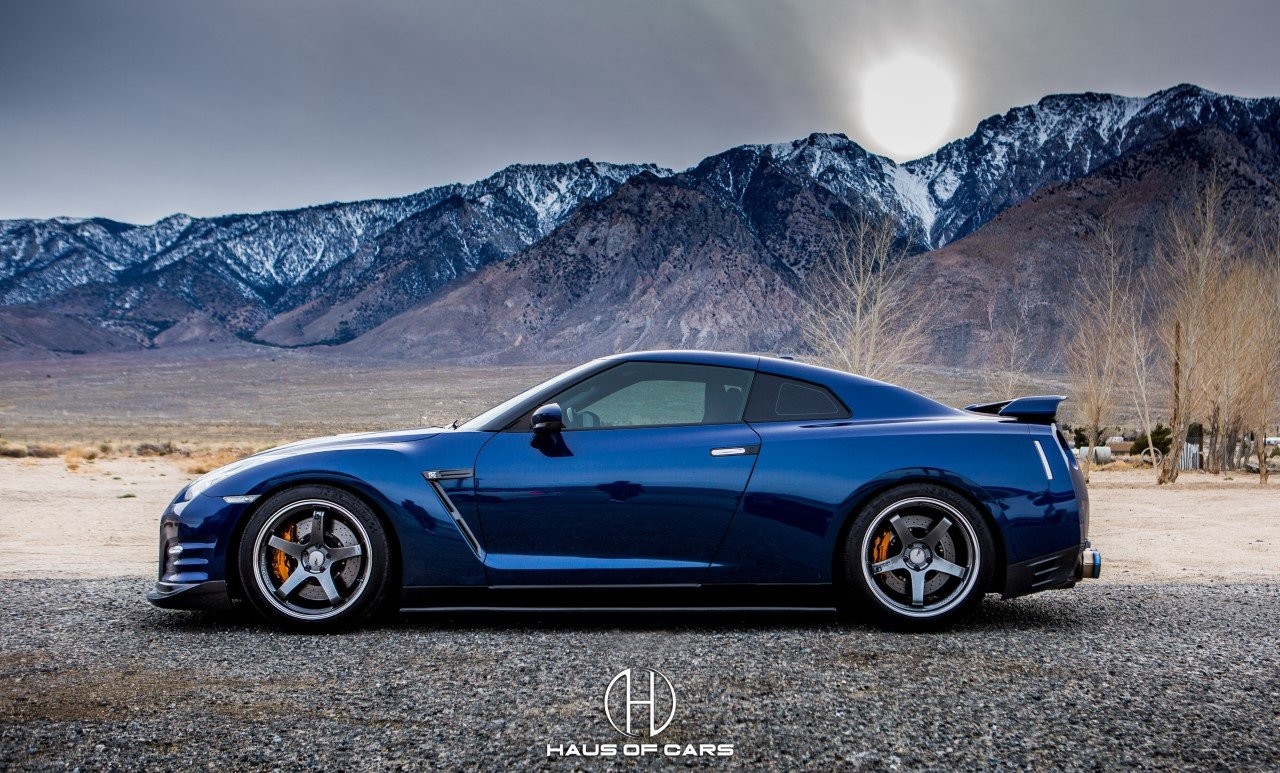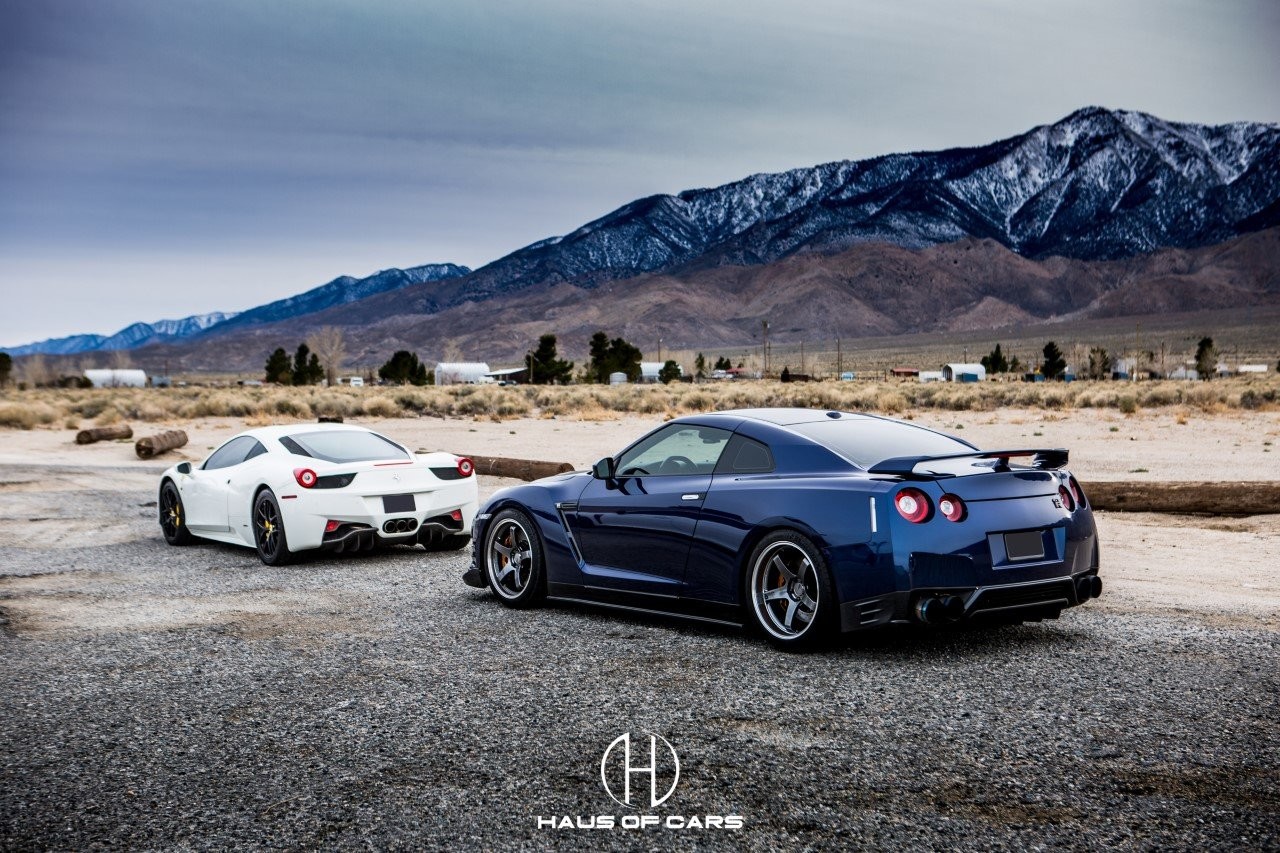 few more