Builds
ISF4Life Builds by ISF4life
By diyauto
You must be logged in to rate content!
5 minute(s) of a 92 minute read
ISF4Life Builds
Compliments of ISF4life @ clublexus.com
1-21-2012
Got the ISF yesterday and today coudlnt waited any longer to installed some goodies

, JIC coils, joez intake, Tom's front lip, and Radar detector and all LED interior and LED drl.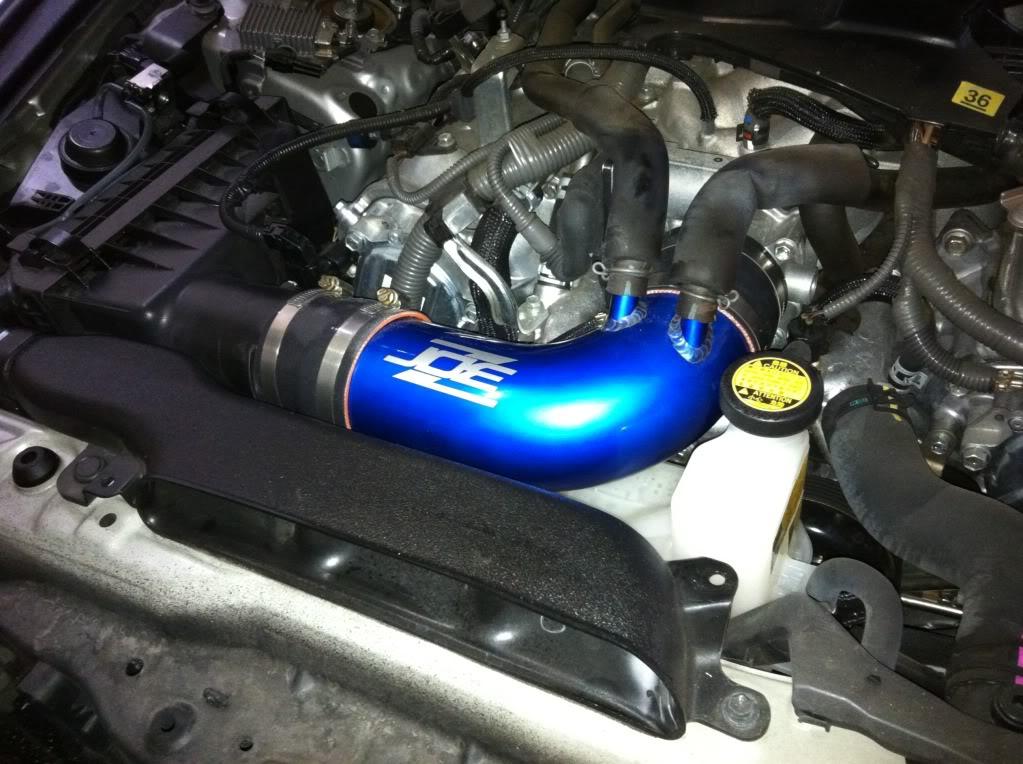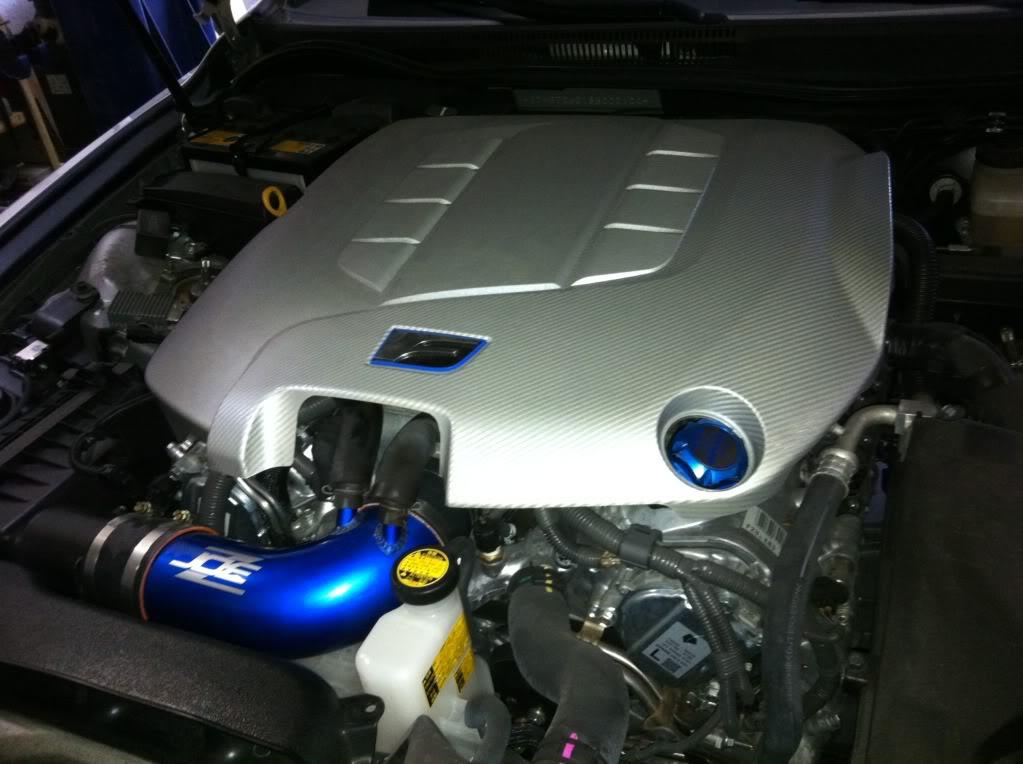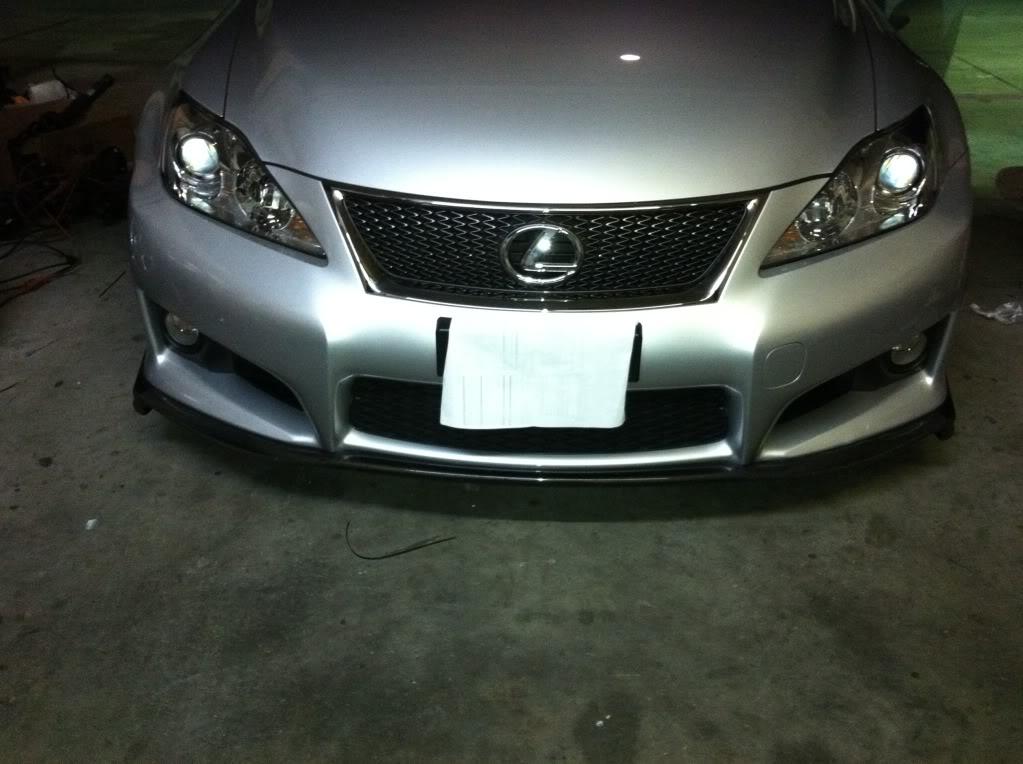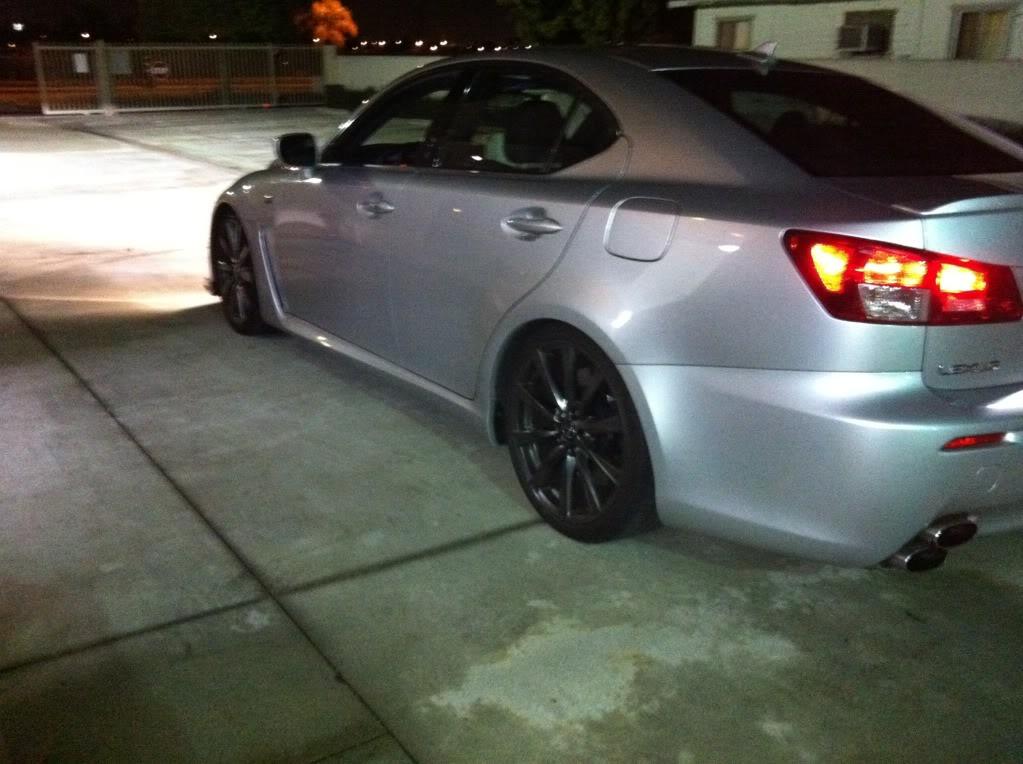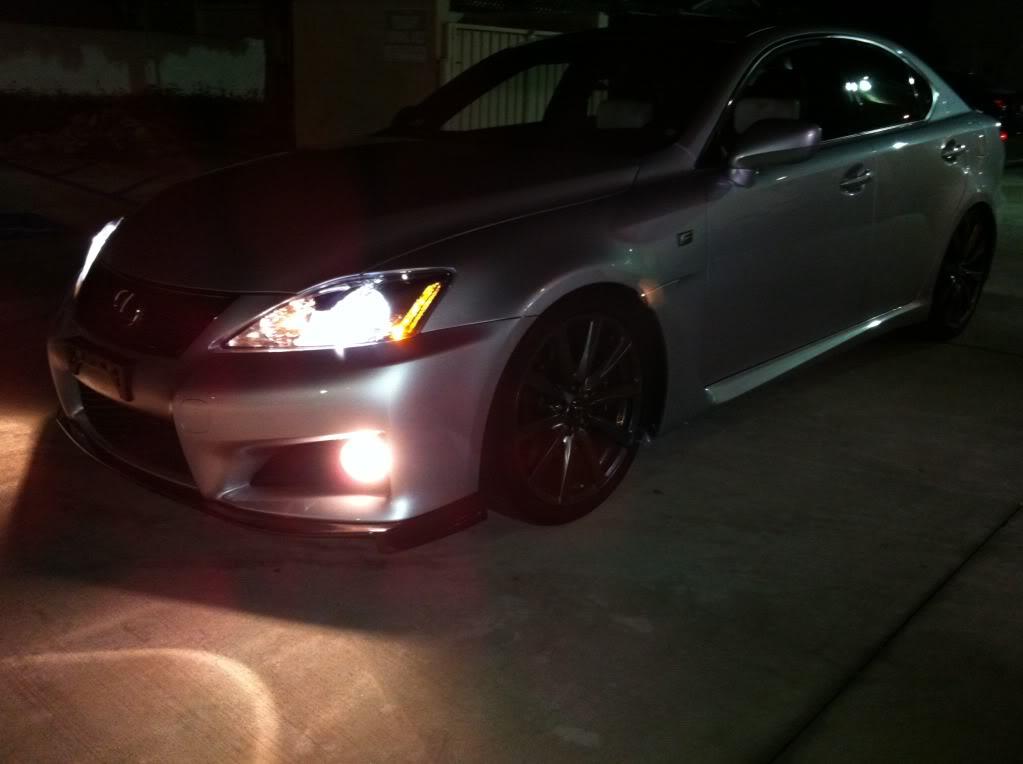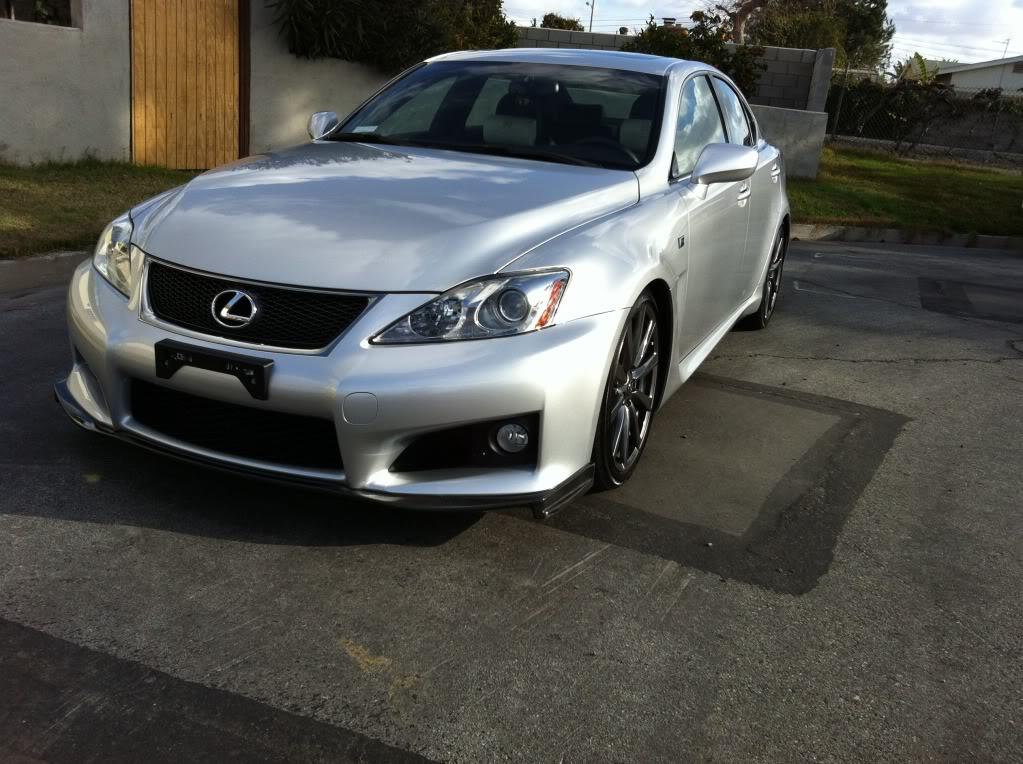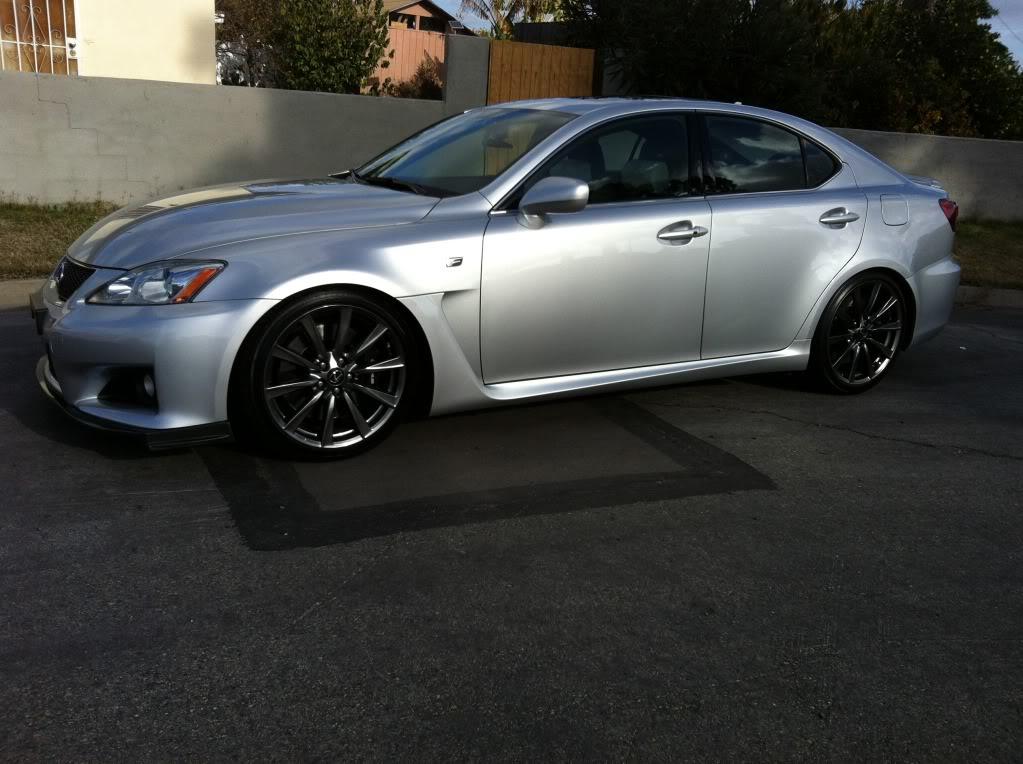 my iphone and the light from the plate, this car is practically brand new 18572 miles

oh i forgot the fsport rear sway bar too lolz .. handling much better than stock :P
After the Jic coils and the rear fsport sway bar , handling like a champ,

My old IS350 has ppe header and full tanabe exhaust and Fsport intake so whenever i stepped on it.. deep growl nice sound... ISF a bit quiet for a V8 that going to get resolved soon after Joez Exhaust and PPE header later....

and i'm sure it will sounds much better than an 3.5 liter

yeah Tommy installed the coils and i used his lift to install tom's lip i'm going back there to install your exhaust lolz i need those o2 sensor tool

1-22-2012
its 08 18572 miles on it, 46800$ out the door

I should have tittle by next week

1-29-2012
already done that , after installed joez exhaust and tint :P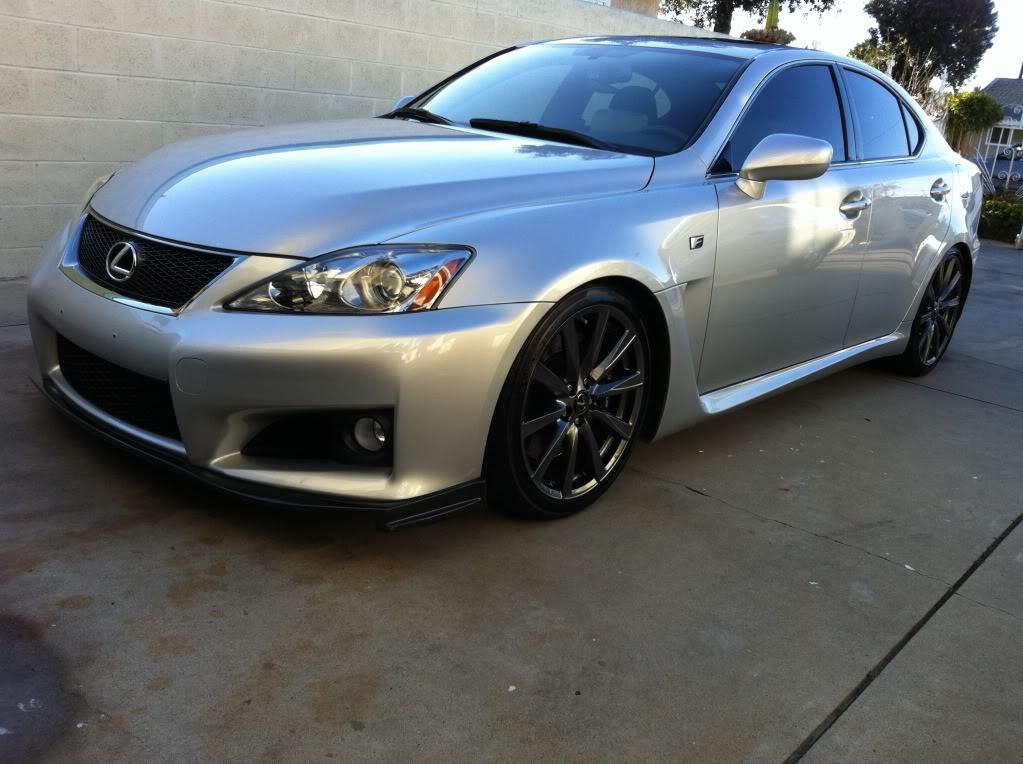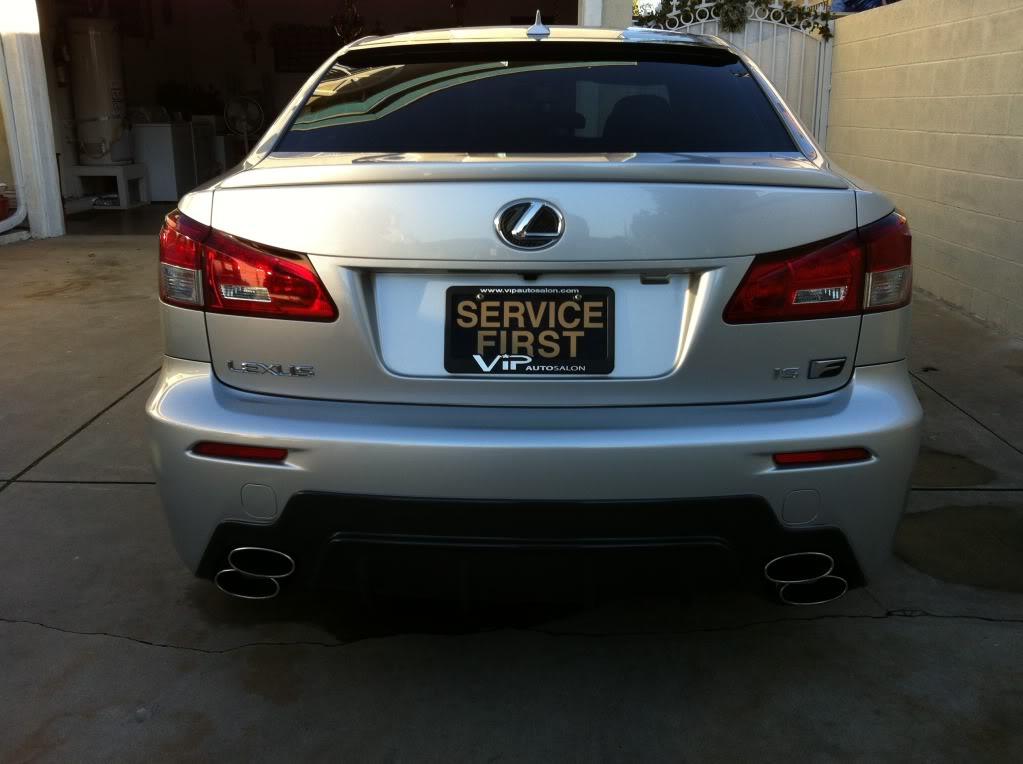 2-3-2012
Thank you and some up date on the F , JDM visors and silver CF flat bottom steering and xenon 43k hid fogs matching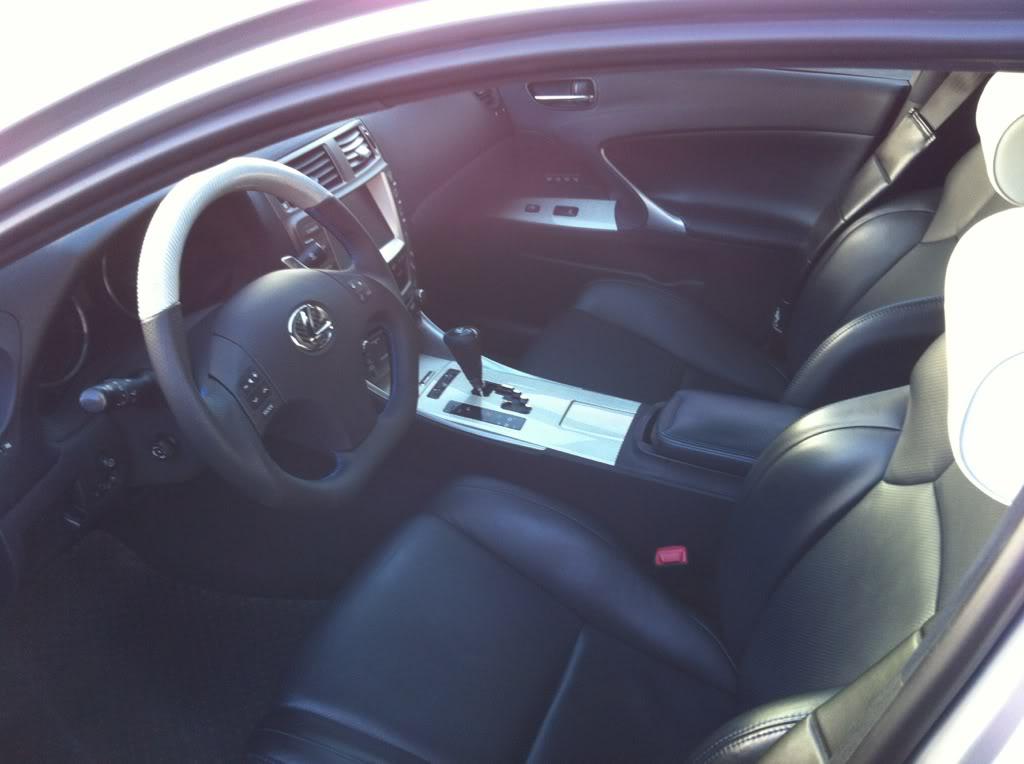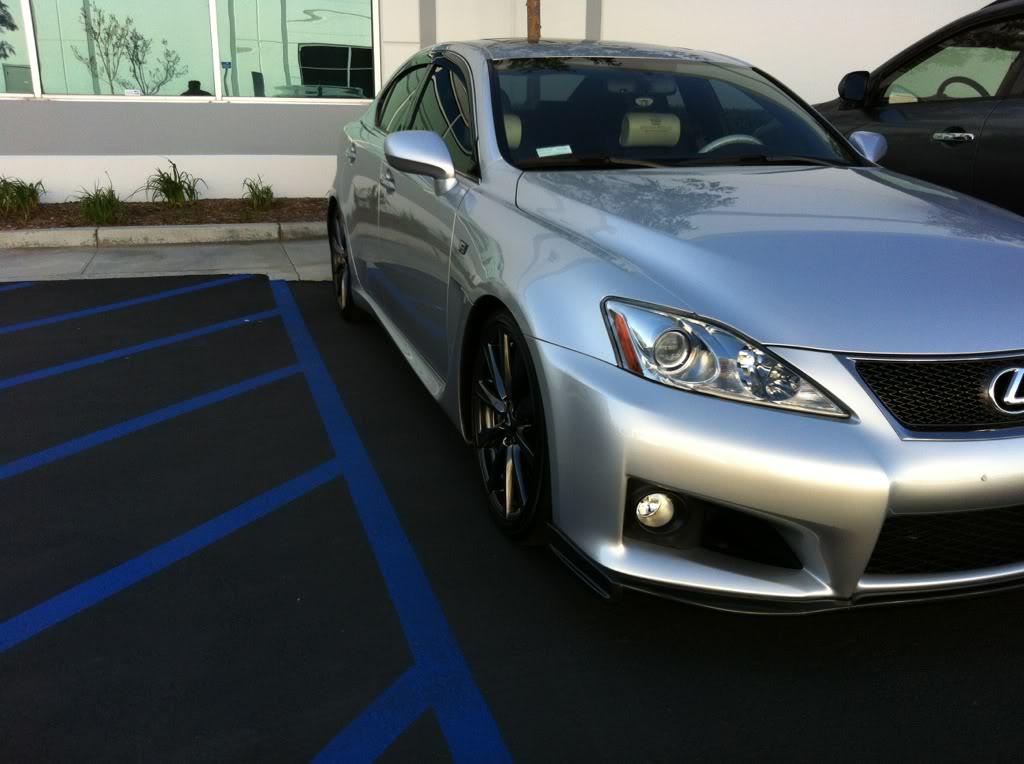 3-3-2012
up date as today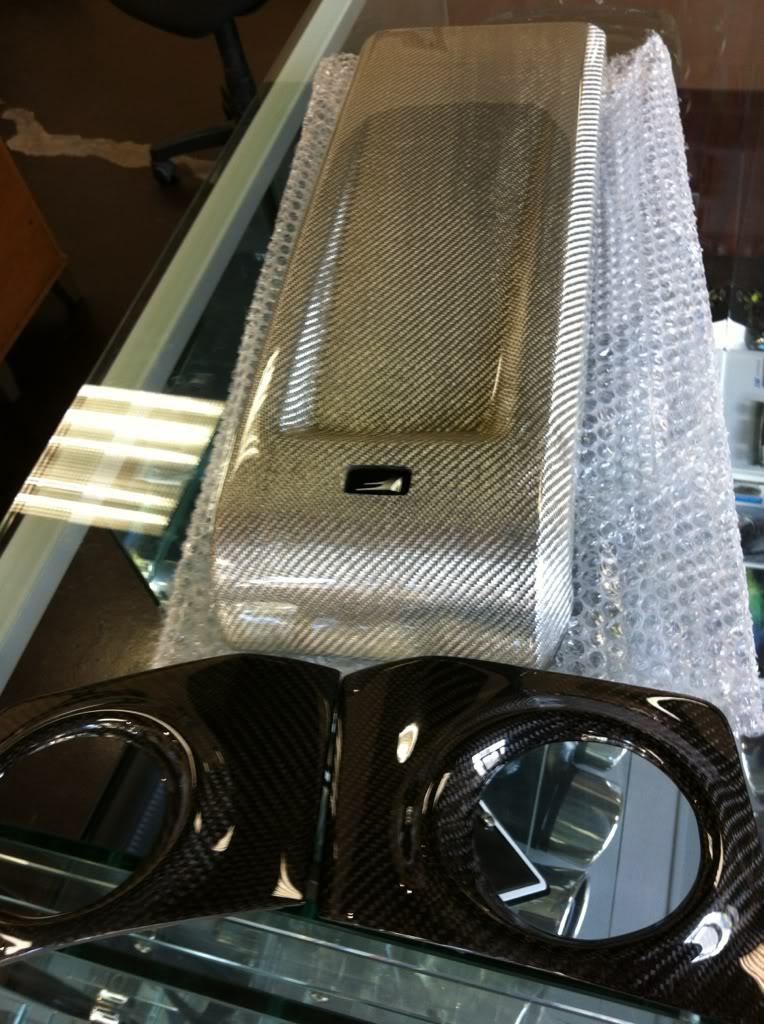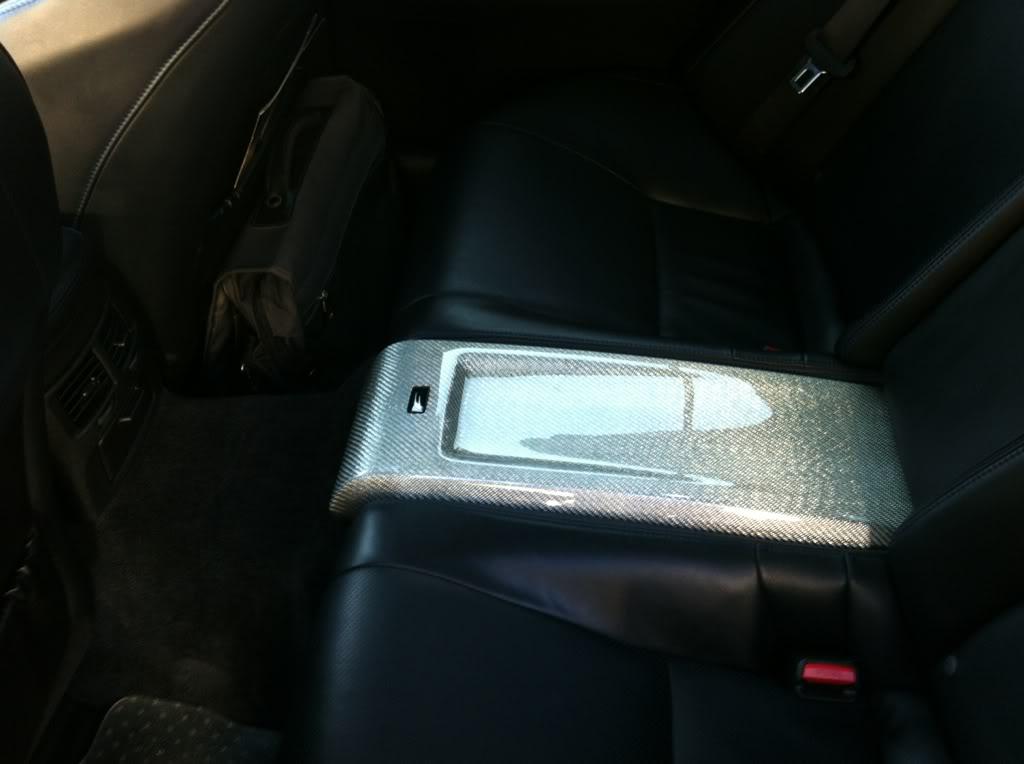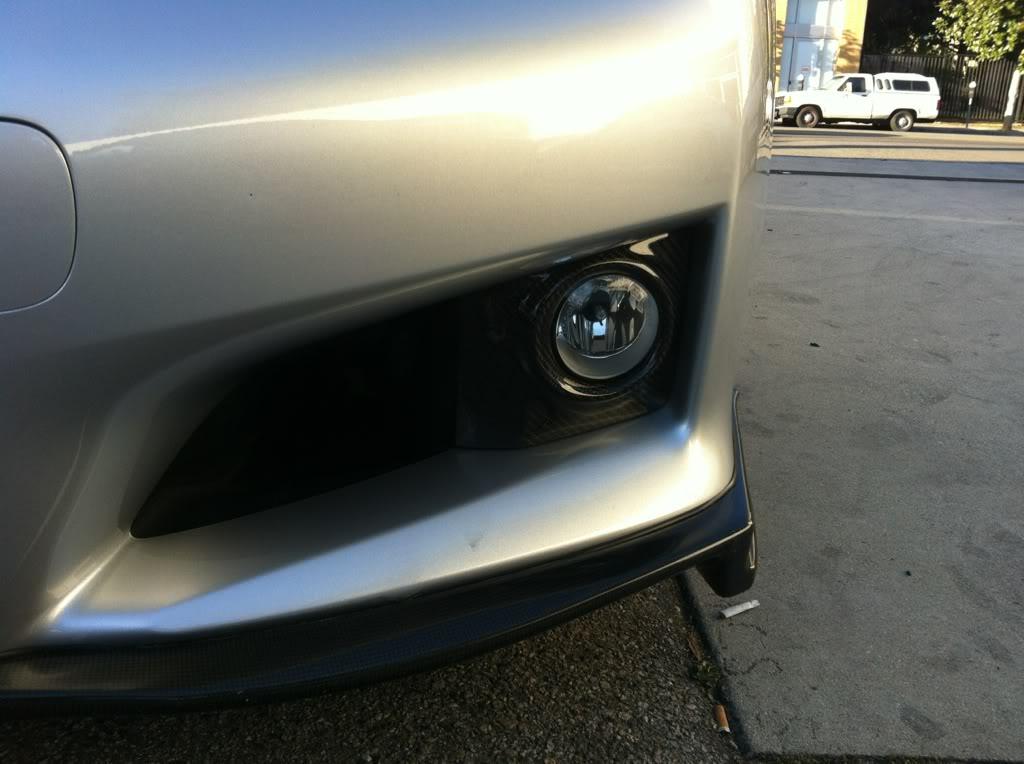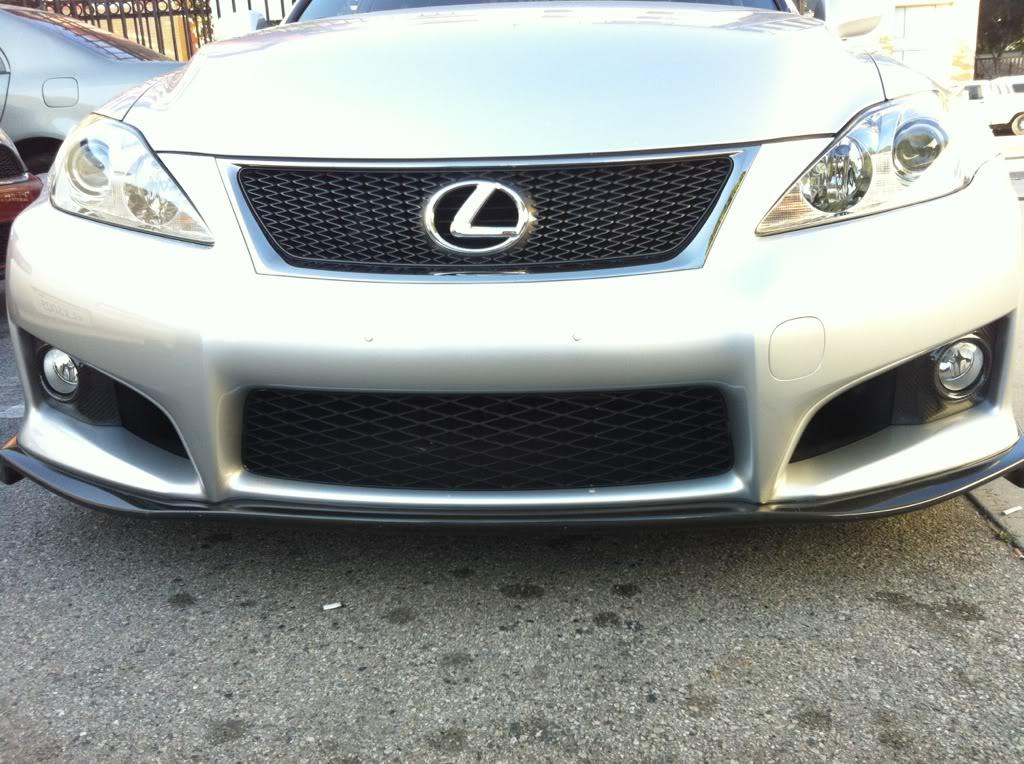 3-4-2012
IS350 i had pretty much all bolt on , full exhaust , header and intake, was good power but the ISF quicker top end speed plus real paddles shifter, 8 gears, and more power lolz..Yeah cali required to have front plate.. but depend how you drive and habit that attract them. Plus i always drive with my inside liner of the moonroof slide all the way back and tilted so sunlight can get in . im also tint 34% all around, i've passed a few motorcycles cop so far so good lolz..
3-7-2012
Yeah, pretty simple go to autozone and get the 2 smallest bumper filler, about 2$ , i used my pocket knife to trimmed the holes nice and cleaned . Sand the bumper fillers so your touch up paint will have better surface to stick on . and those fillers has the middle liner you want to sand that too, i used my touch up paint to painted about 6 coats.. also those bumper fillers has 1/4 inch of thread to it easy fit. I dropped couple super glue on to it.

Voila .