QCisf Build Thread *Lots of pictures/mods* by QCisf
By diyauto
You must be logged in to rate content!
QCisf Build Thread *Lots of pictures/mods*
Compliments of QCisf @ clublexus.com
5-10-2014
Hi guys, I finally decided to make a build thread. I don't wanted to start a thread with my car not completed, so I waited till now to make one (there's still some mods to come, but the big part of my project is finished). I took possession of the car in august and the mod fever began. I knew exactly what I wanted to do with this car and all the mods were done in 9 months.
Wheel:
- Velgen VMB5 matte gunmetal (19x9 +35 front & 19x10.5 +45 rear)
- Michelin Pilot Super Sport 245/35/19 & 275/30/19
- Project Kics R40 neochrome lug nuts
- Bridgestone Blizzak on OEM wheels (winter setup)
Performance:
- JoeZ intake
- aFe Power air filter
- Custom real tips axle-back (muffler delete) with 3.5 Magnaflow tips
- 2nd Cat delete
- Blitz throttle controller
- To come: PPE headers, full custom exhaust
Suspension / Brake:
-Tein H-Tech lowering spring
- Cusco front strut bar
- Orange painted calipers with black Brembo stickers
- Stoptech brake pads
- To come: BC coilovers, F-Sport rear sway bar
Exterior:
- Lexon front lip
- S4play diffuser
- Wald trunk spoiler
- Jun TW roof spoiler
- Blacked out window trims, emblems and grill
- TRD oil and coolant caps
- Lamin-X protective film (light tint) over headlights, fog lights, taillights and reflectors
- LED puddle light
- To come: Tom's rear diffuser, 2012 headlights, molded Wald spoiler
Interior:
- DCTMS flat bottom carbon steering wheel
- Titanium shift **** with F laser etch logo
- Figs foot plate
- Matching foot brake pedal (from Nigel-JDM)
- IS-F carpet floor mats
- Complete LED lighting
- Clear courtesy light with LED
- To come: Carbon rear tray, JL 12w6 & JL 500.1
Lighting:
- Putco jet yellow fog
- Nokya Arctic white DRL
- PIAA xtreme white parking light
- Philips 6000k D4S projector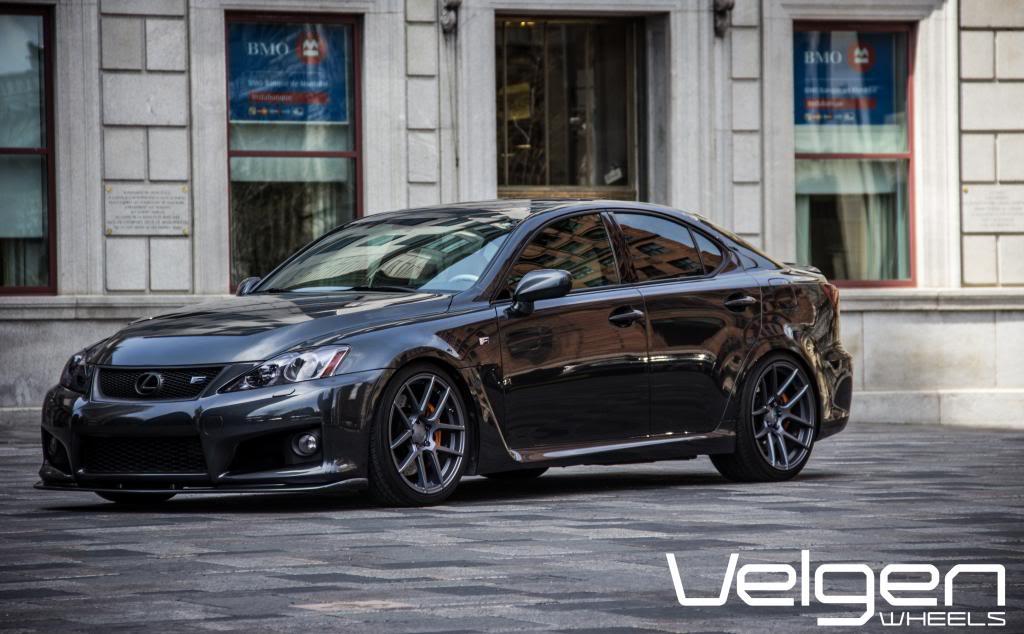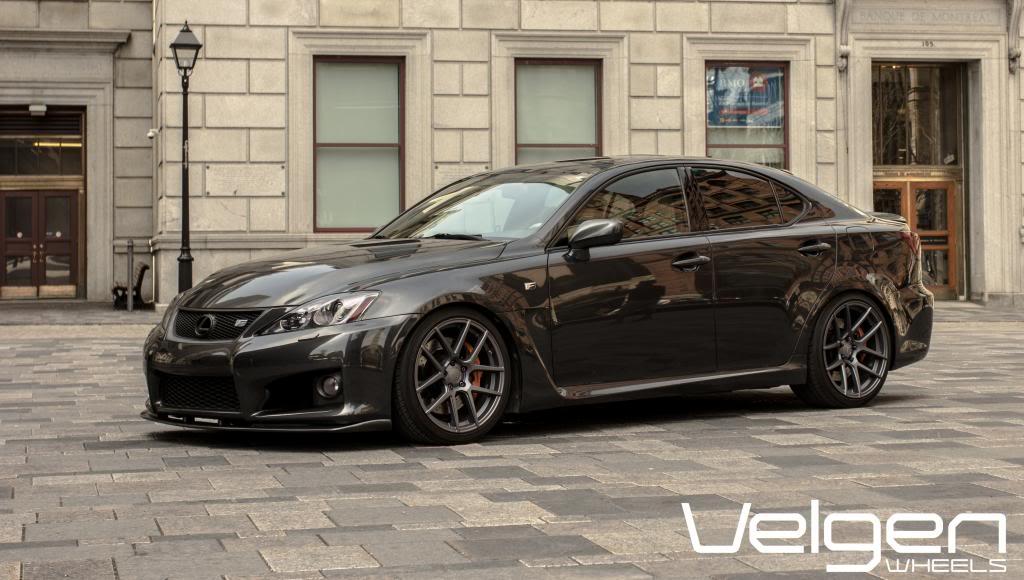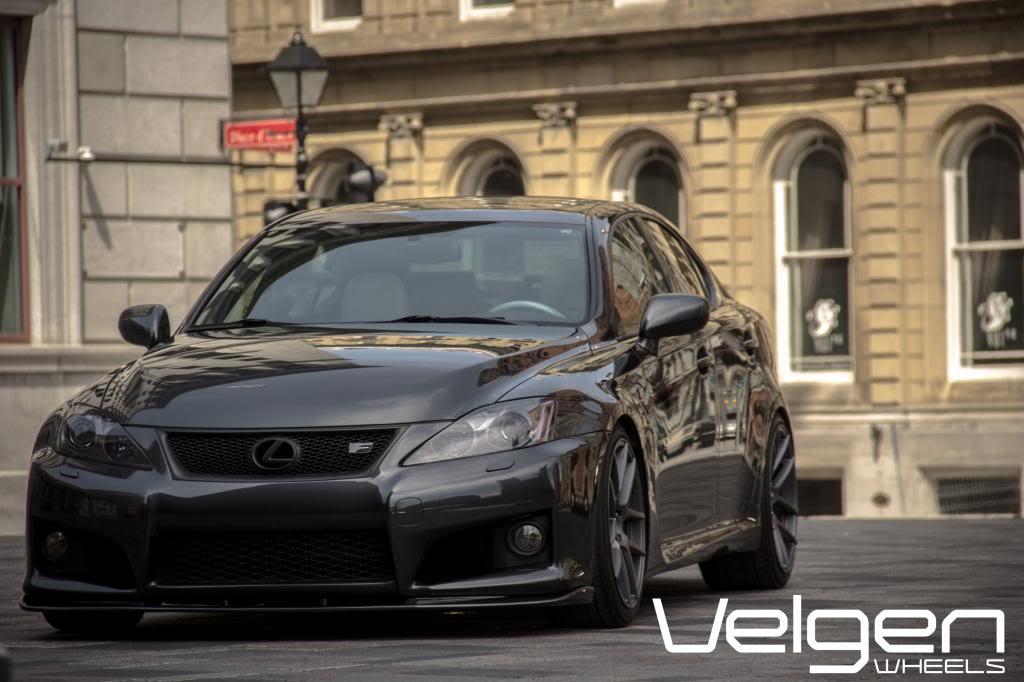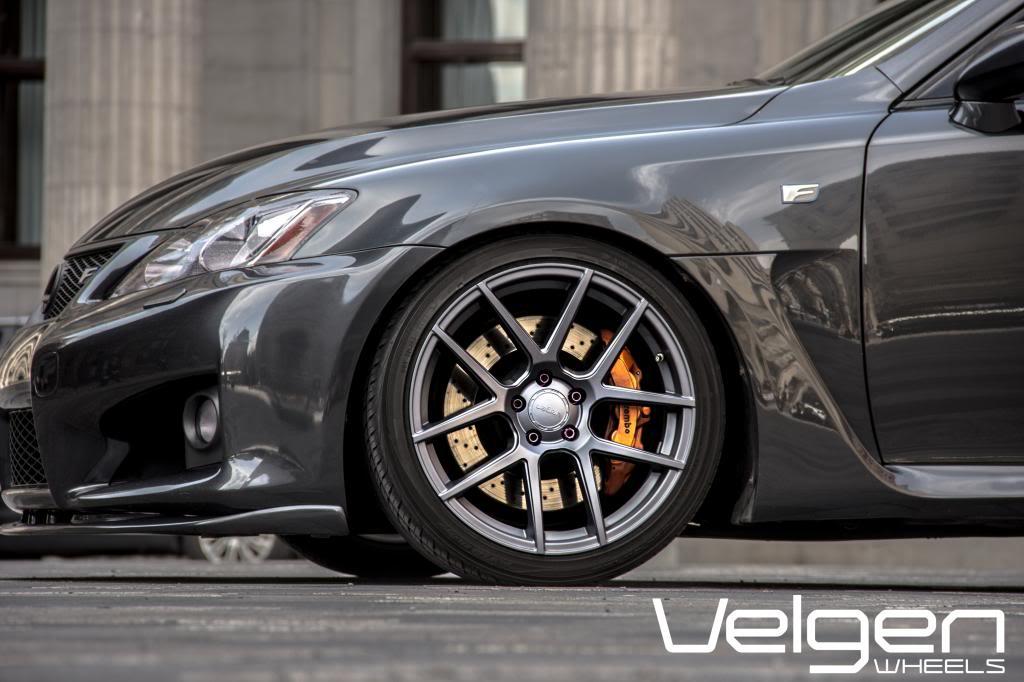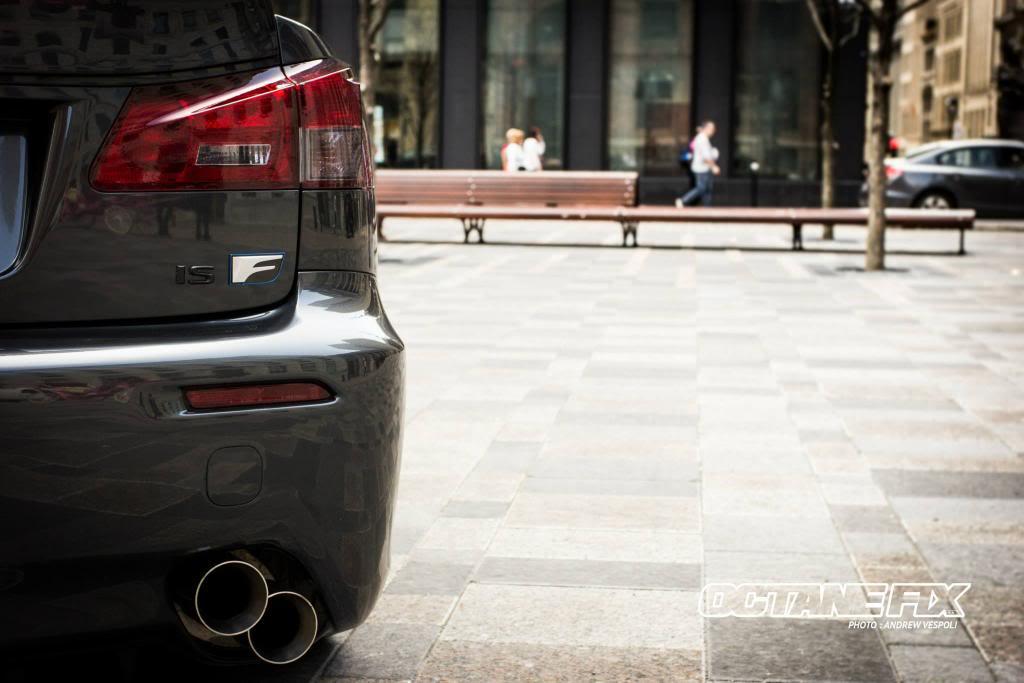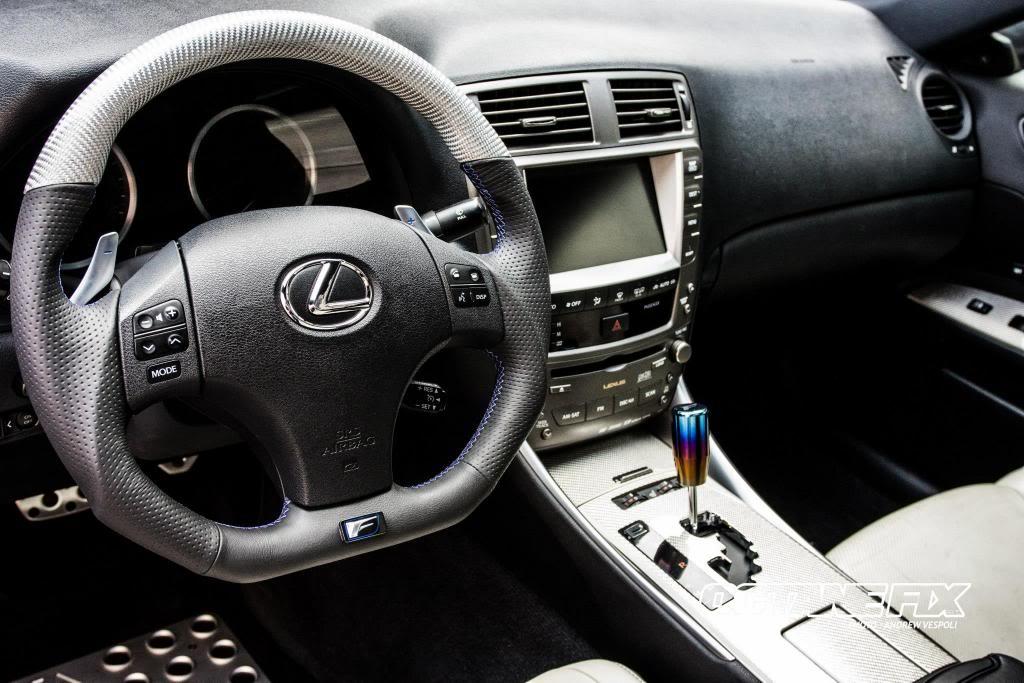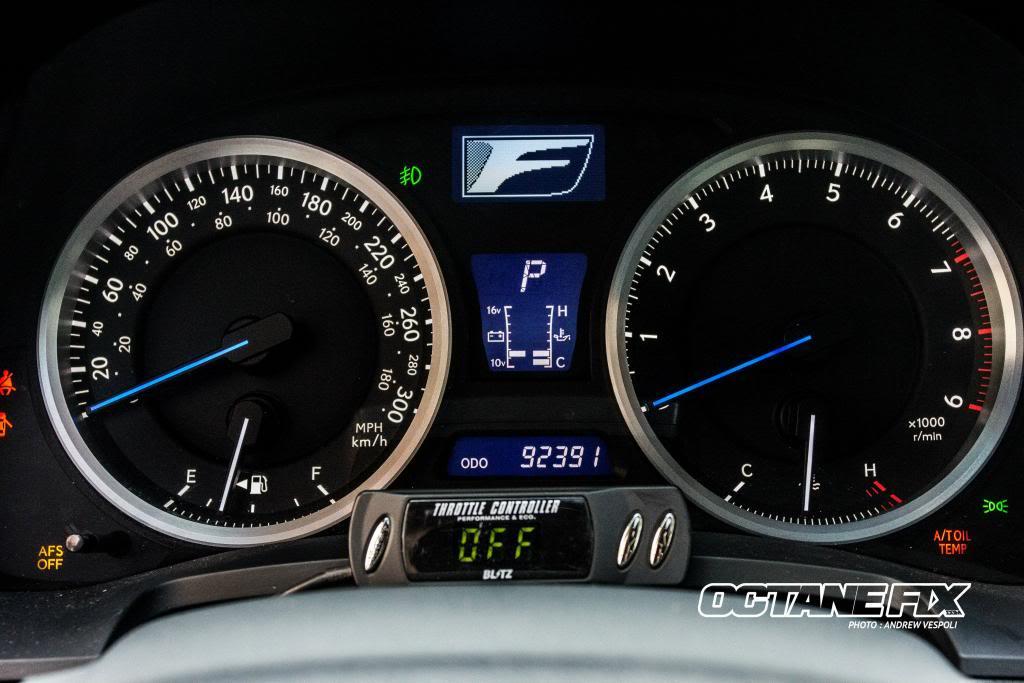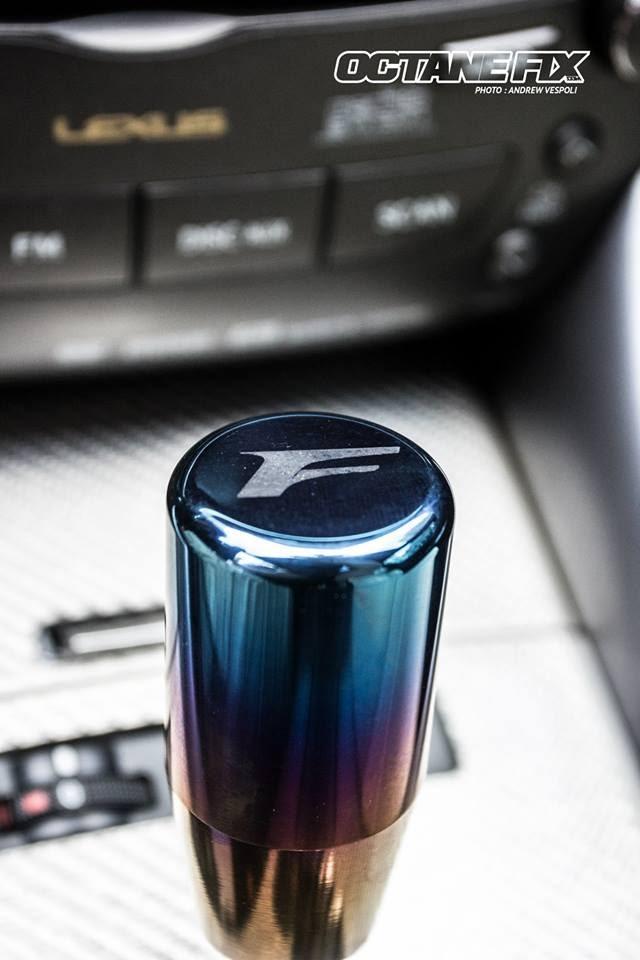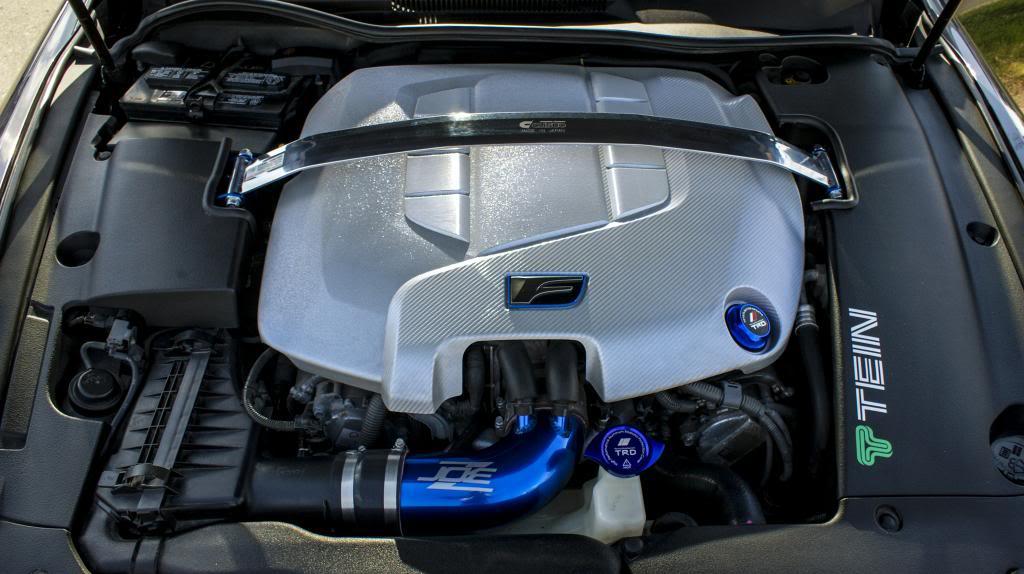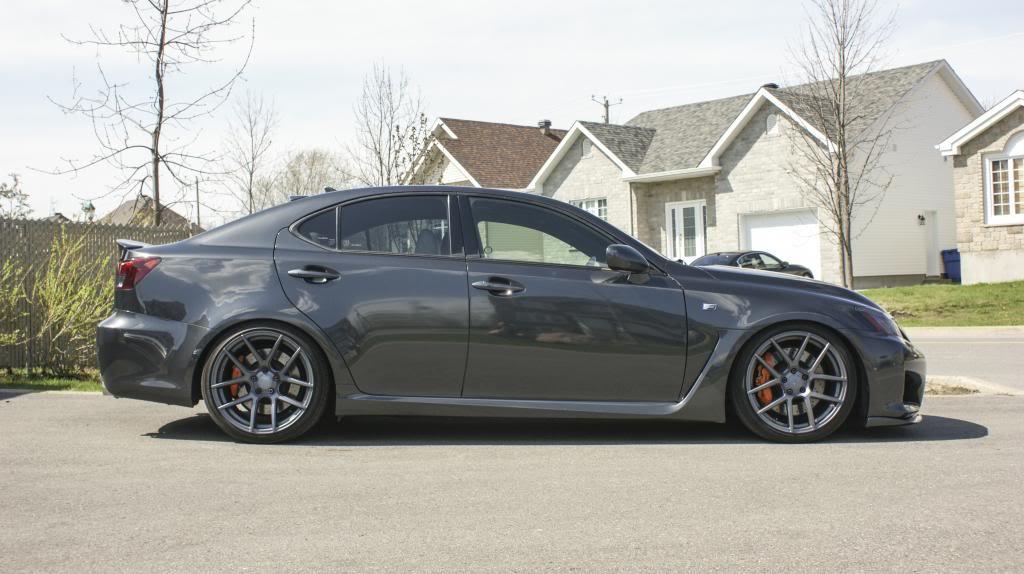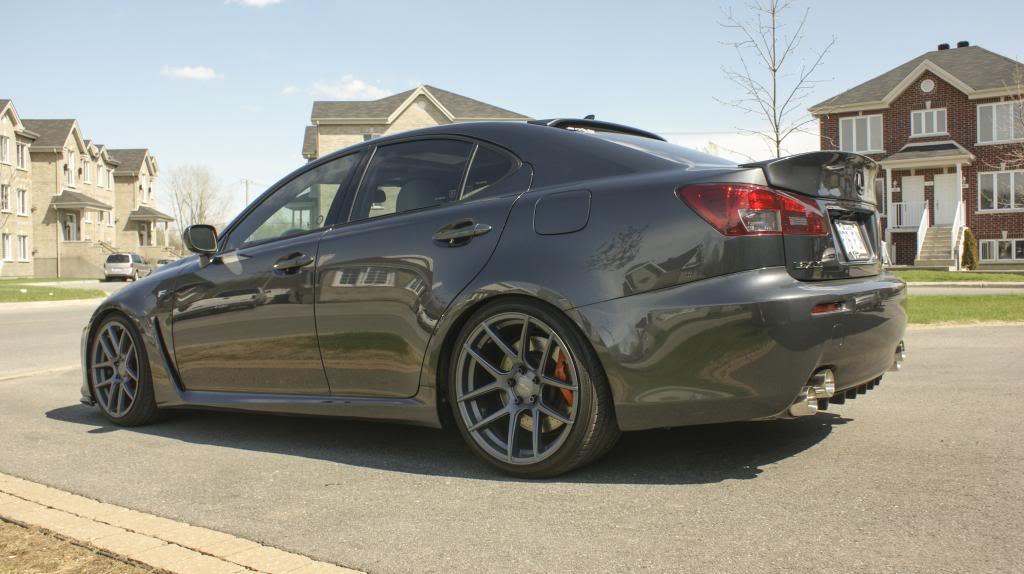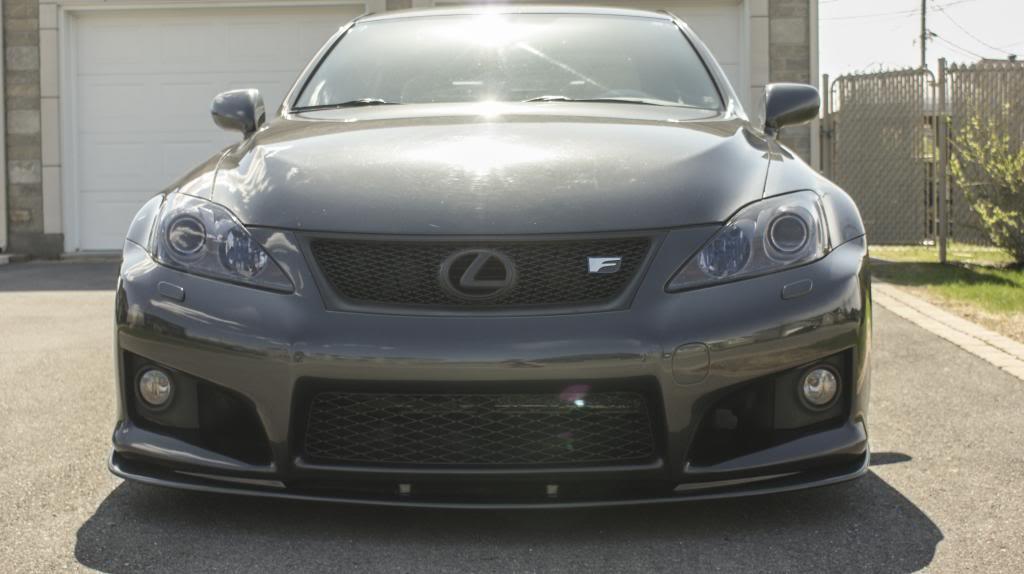 STAY TUNED

1. Taking delivery of the car (bone stock)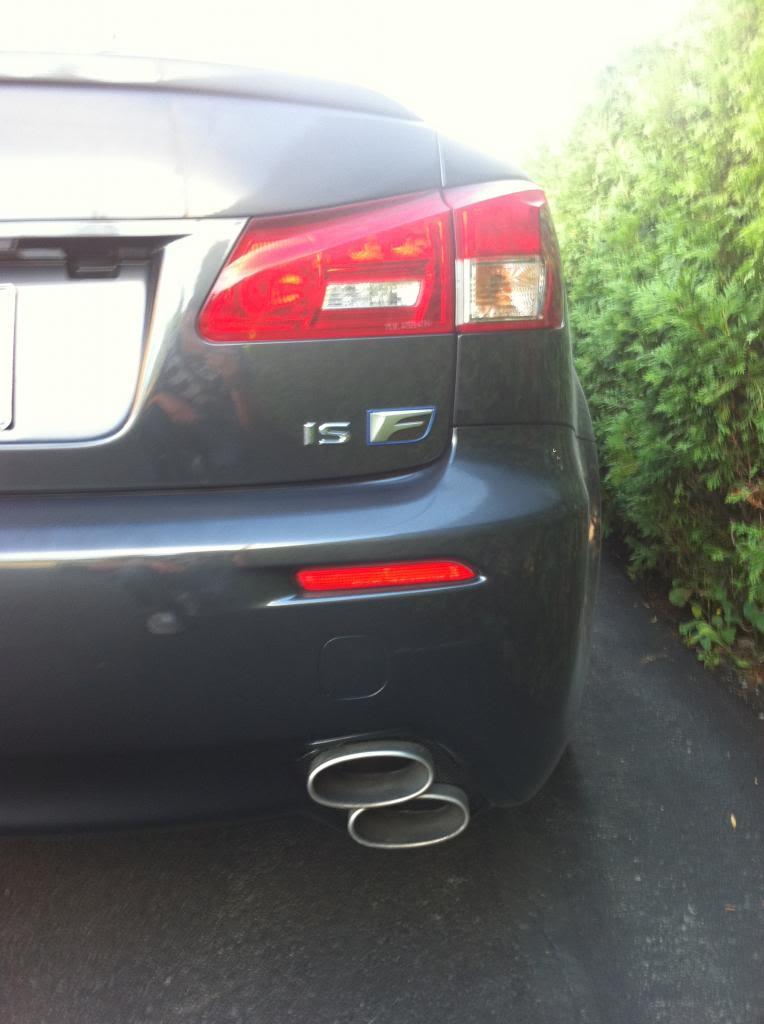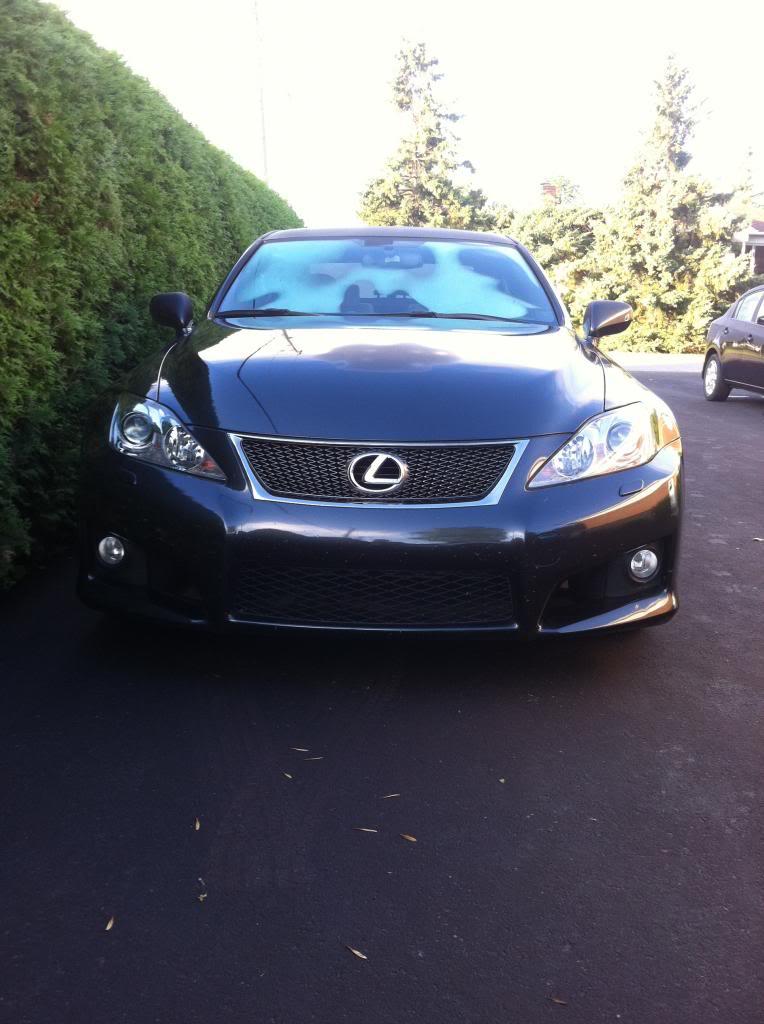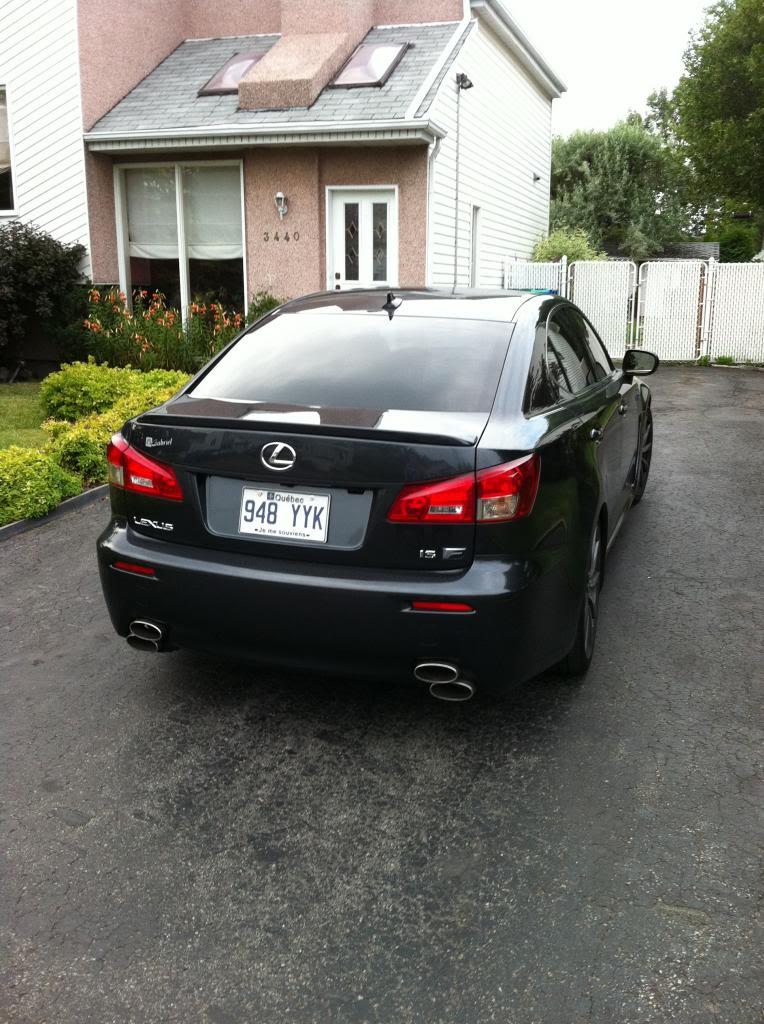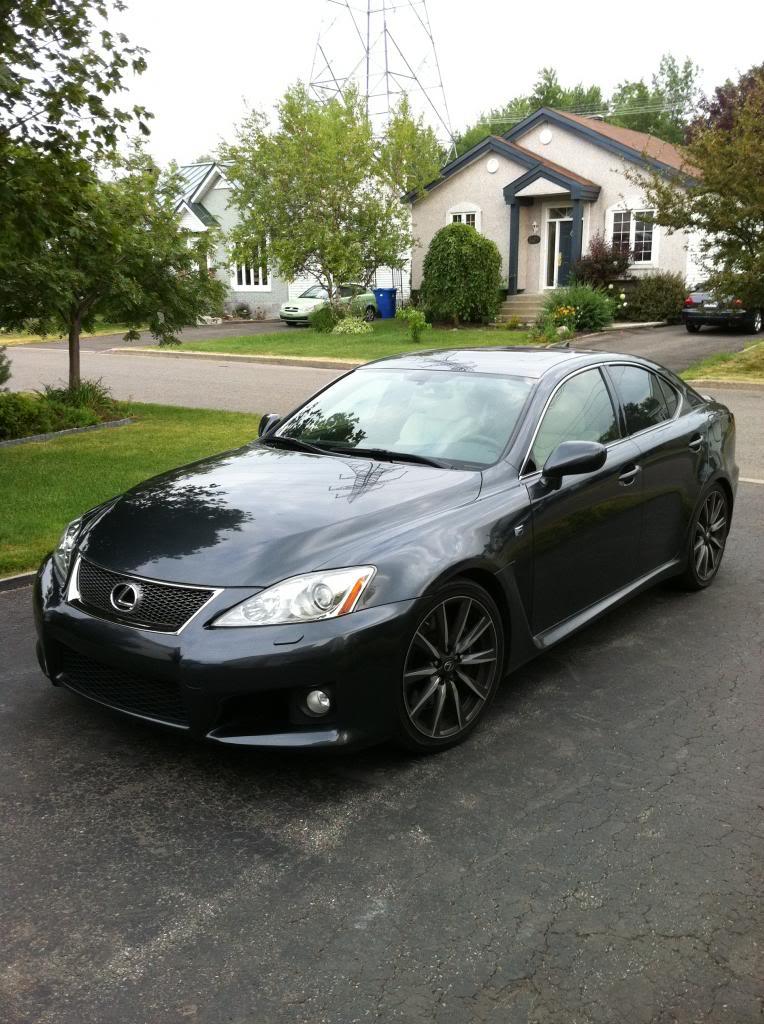 2. Joe-Z Intake , aFe Power air filter, Custom Axel-back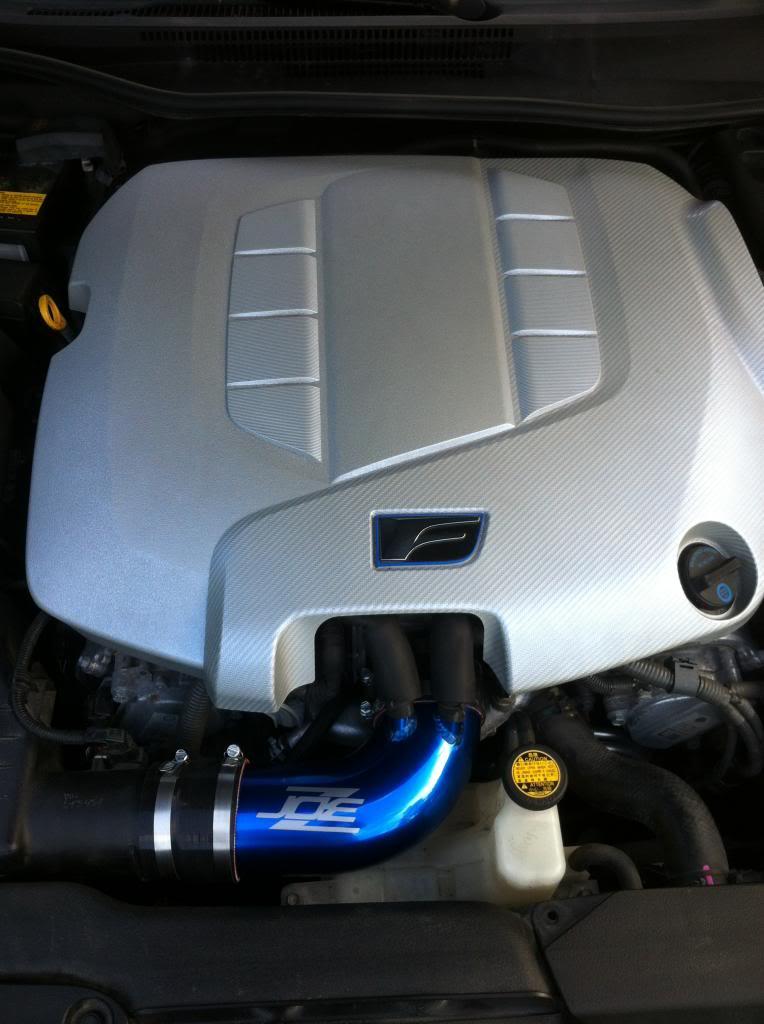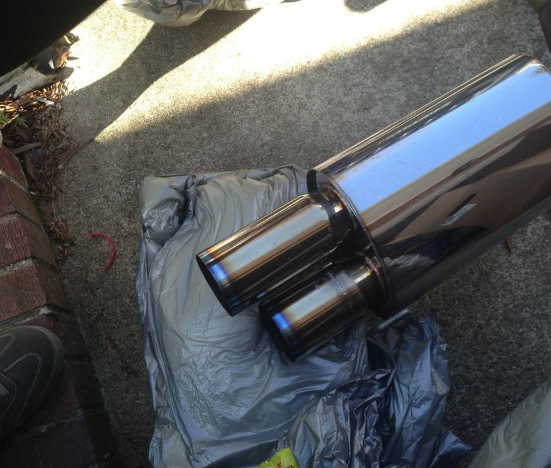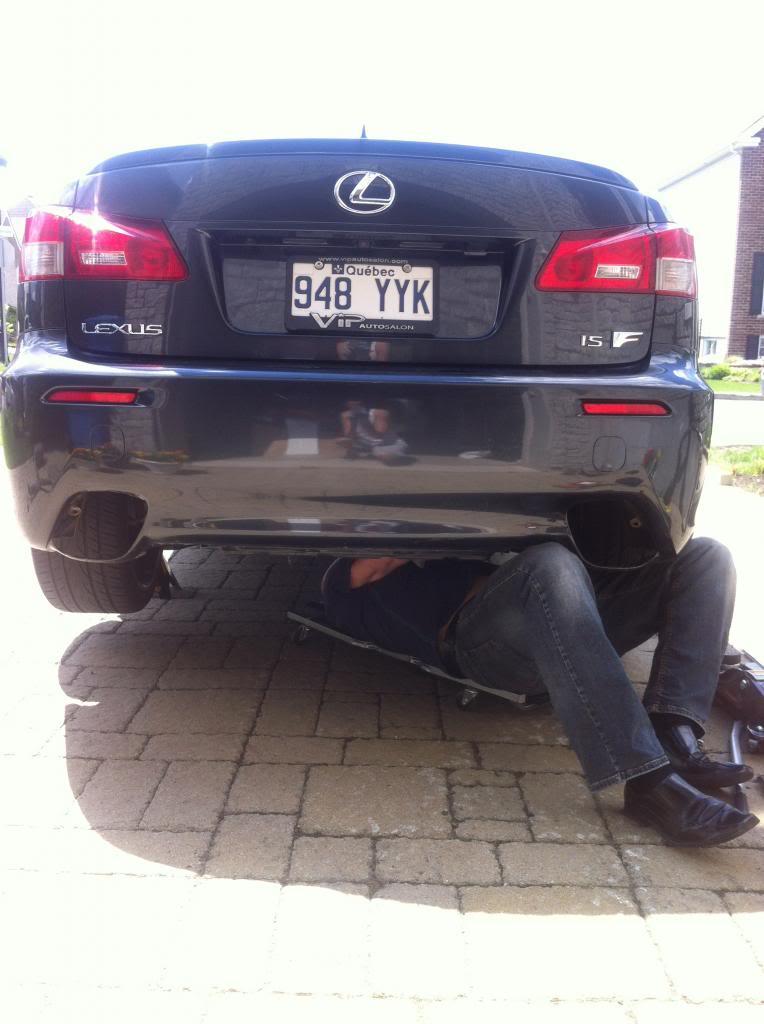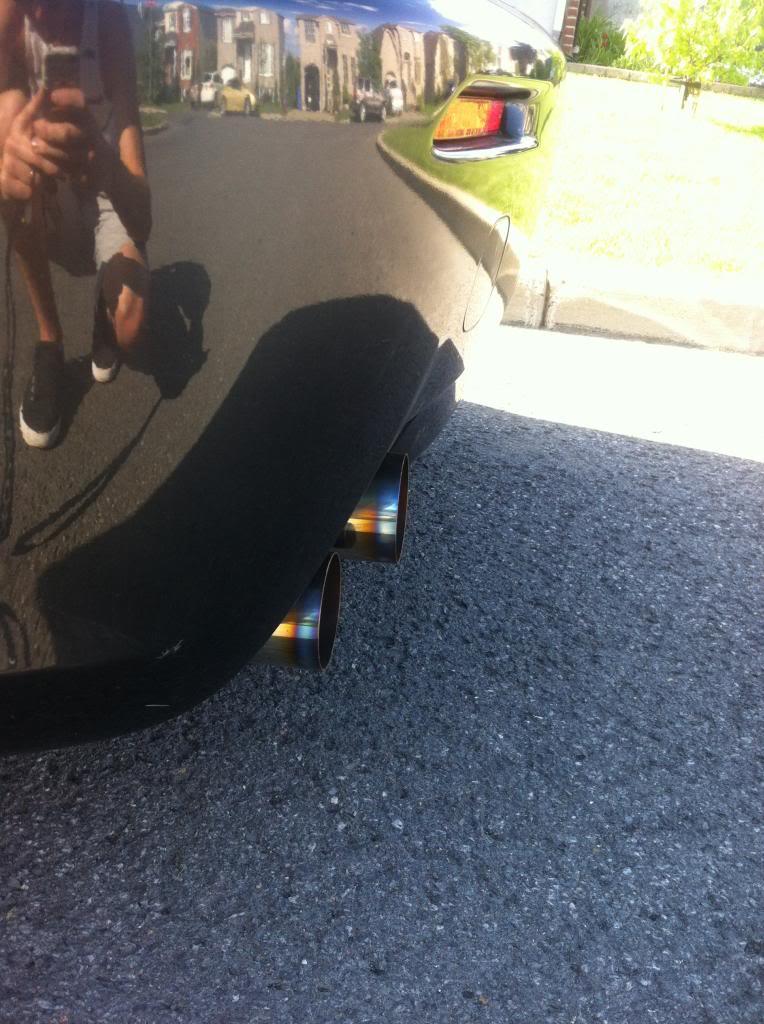 3. Tein H-Tech Lowering Springs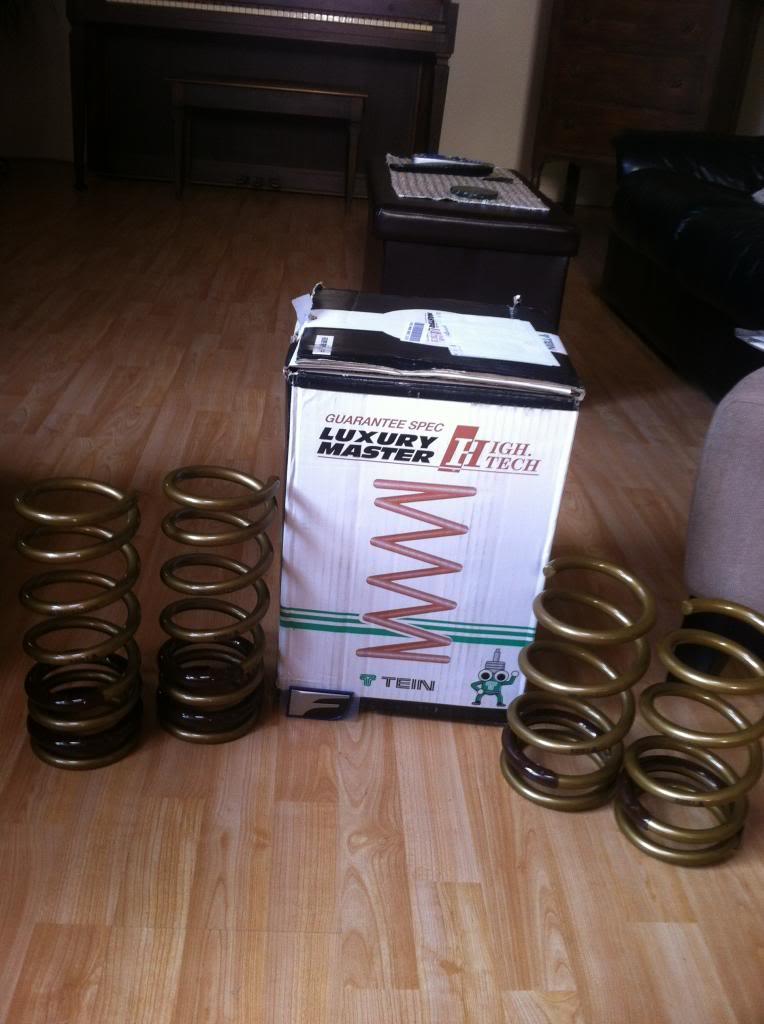 Ready for the install !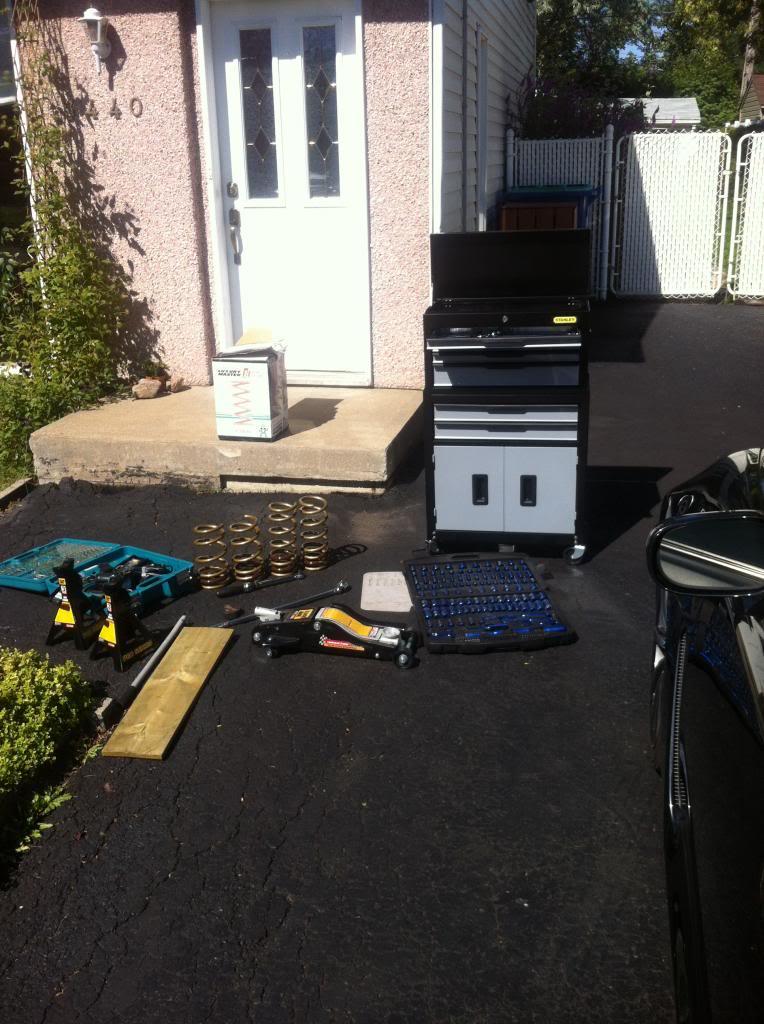 BEFORE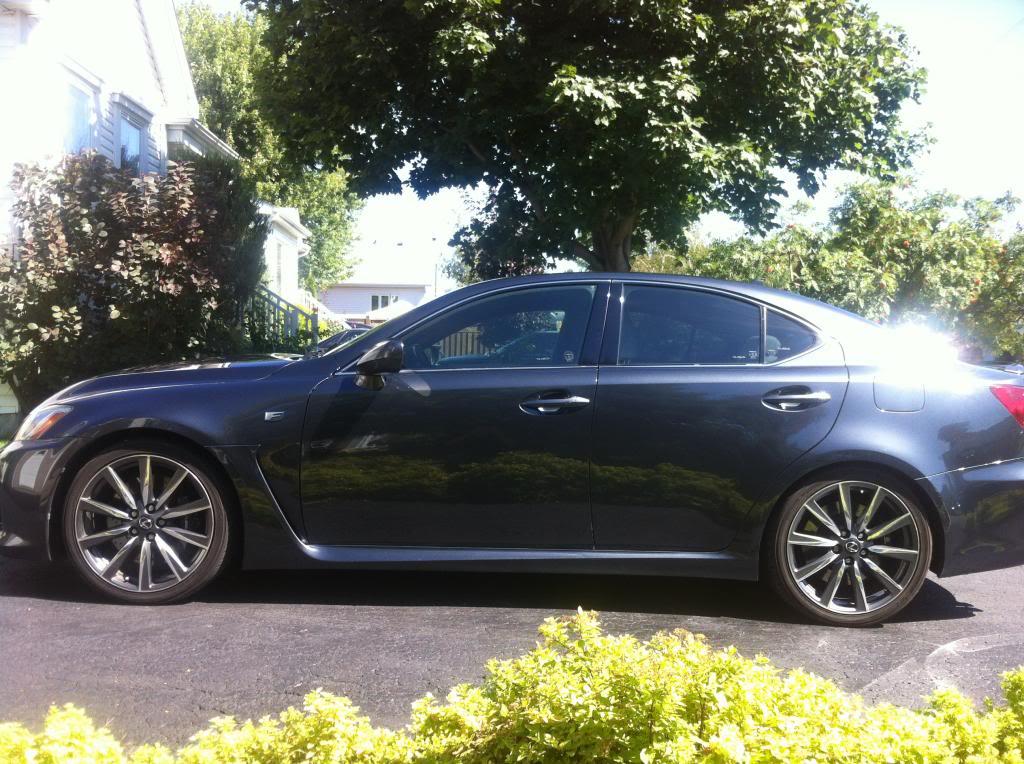 AFTER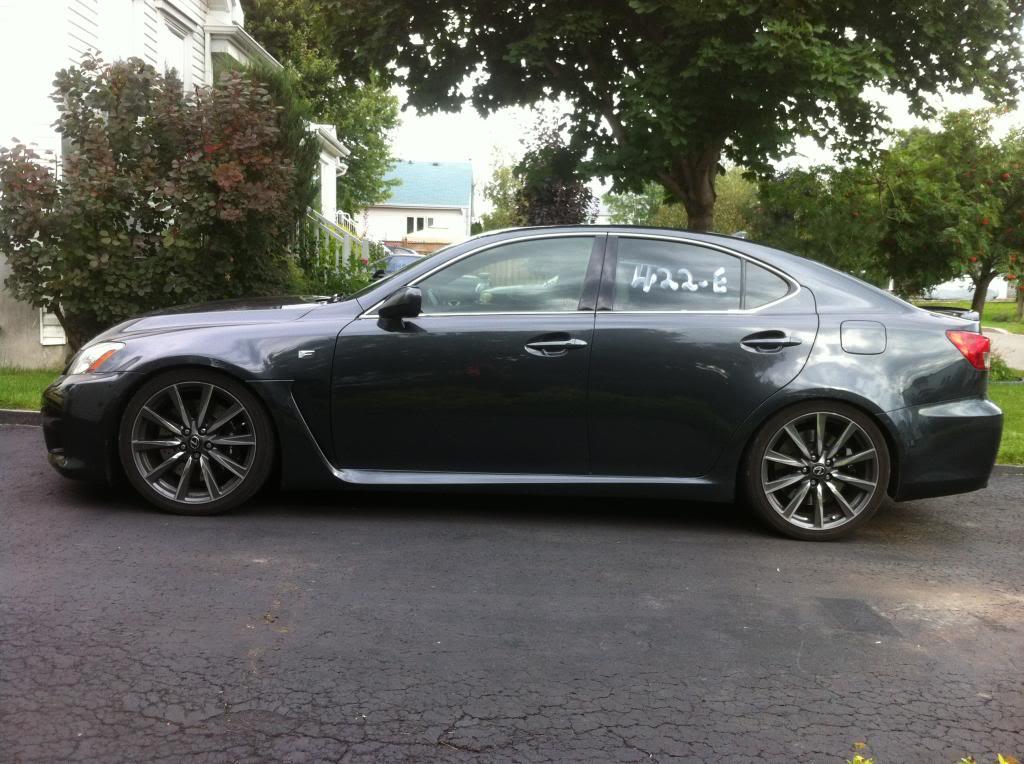 4. Blacked out Grill and Window Trims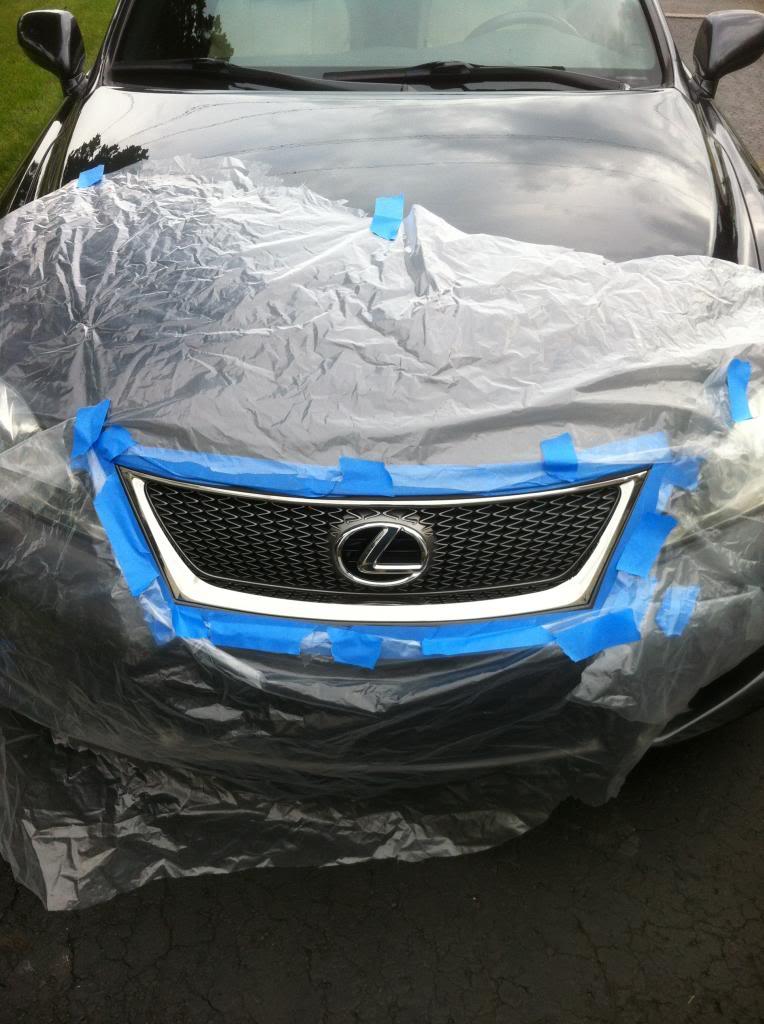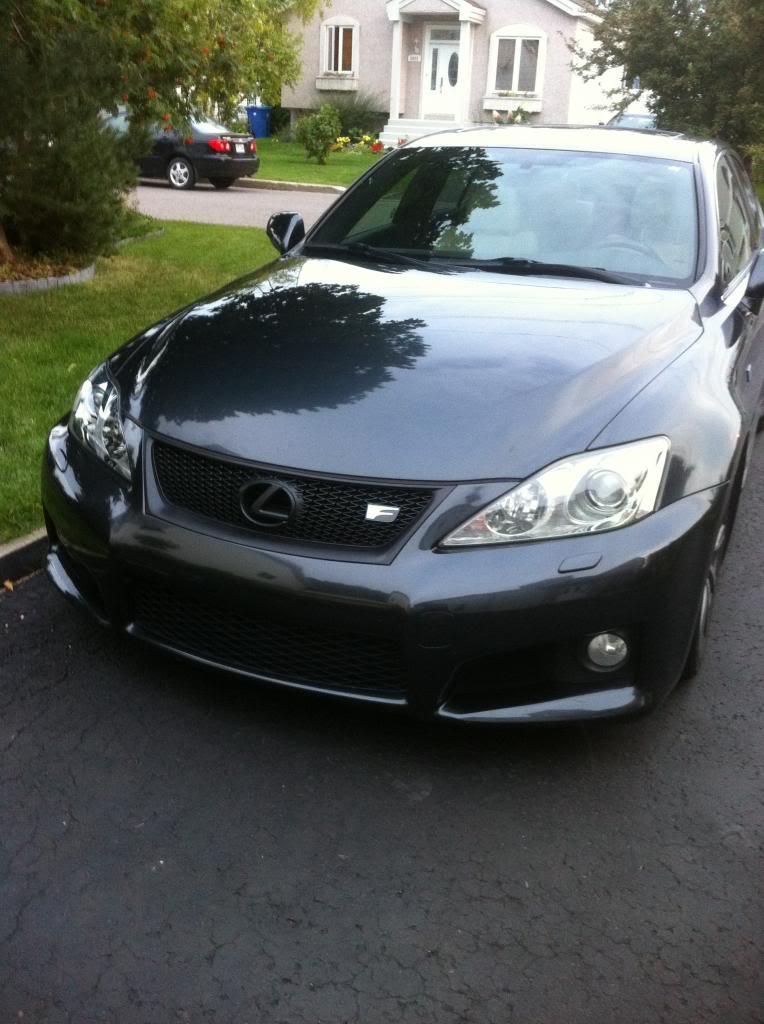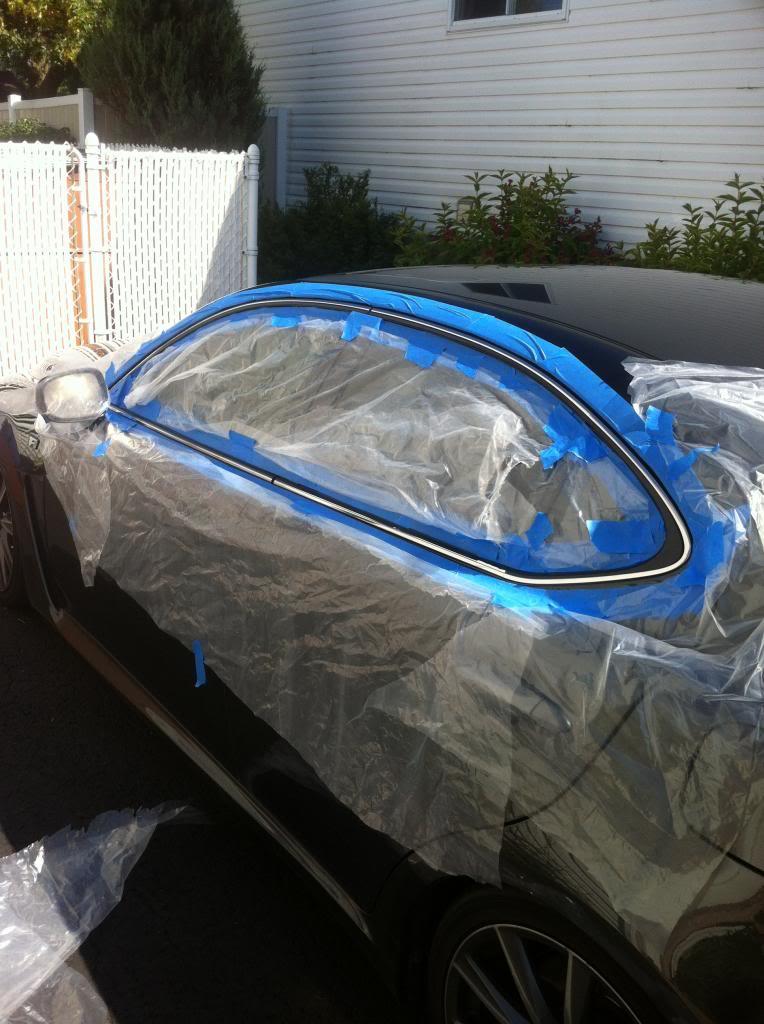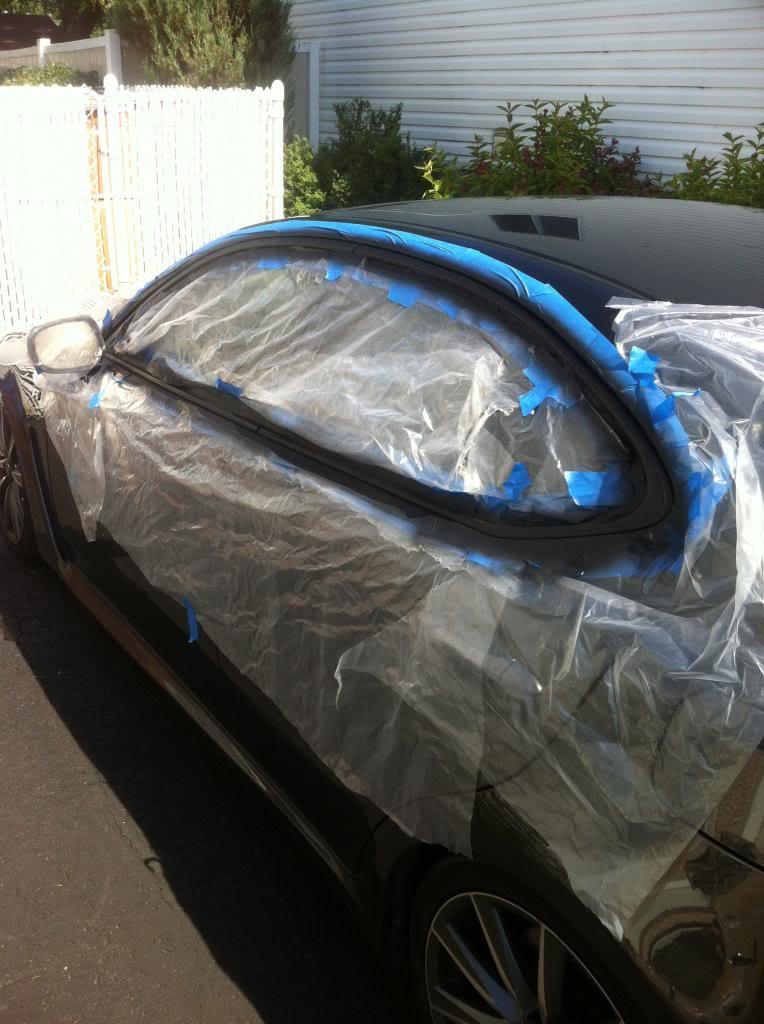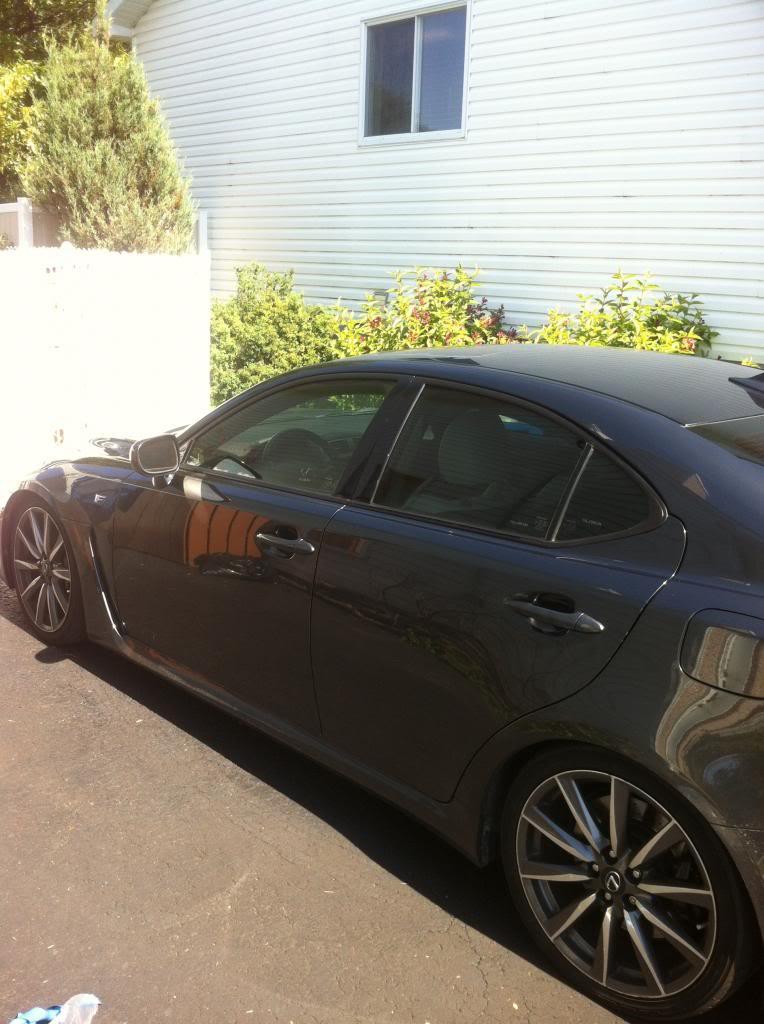 5. Front Splitters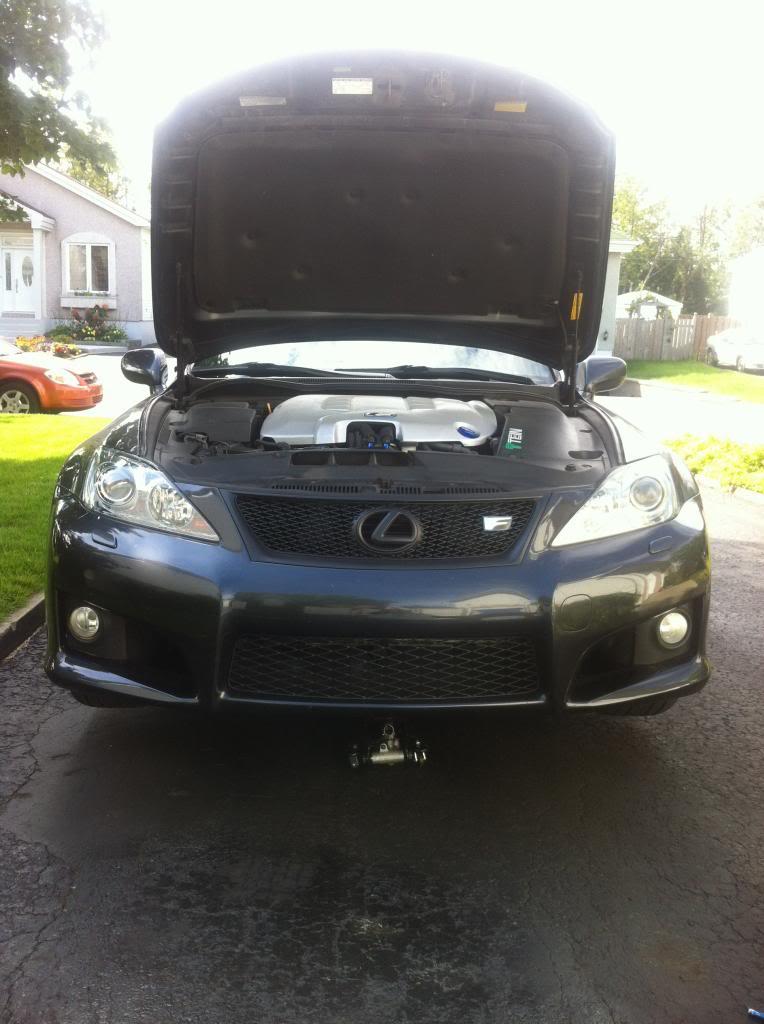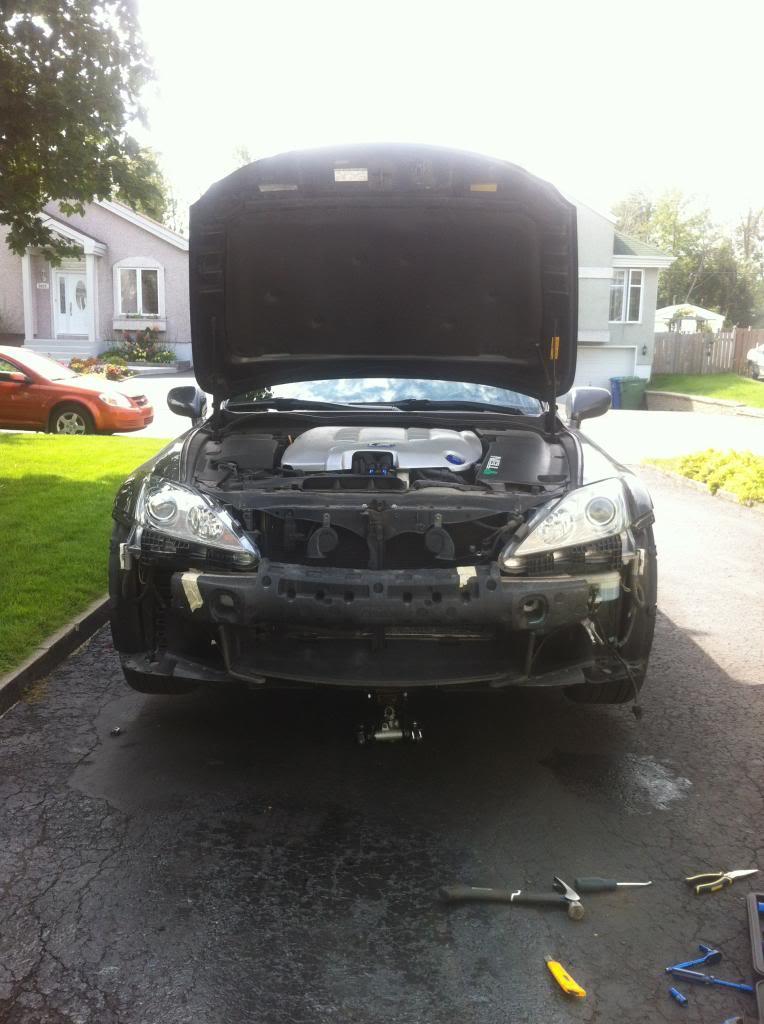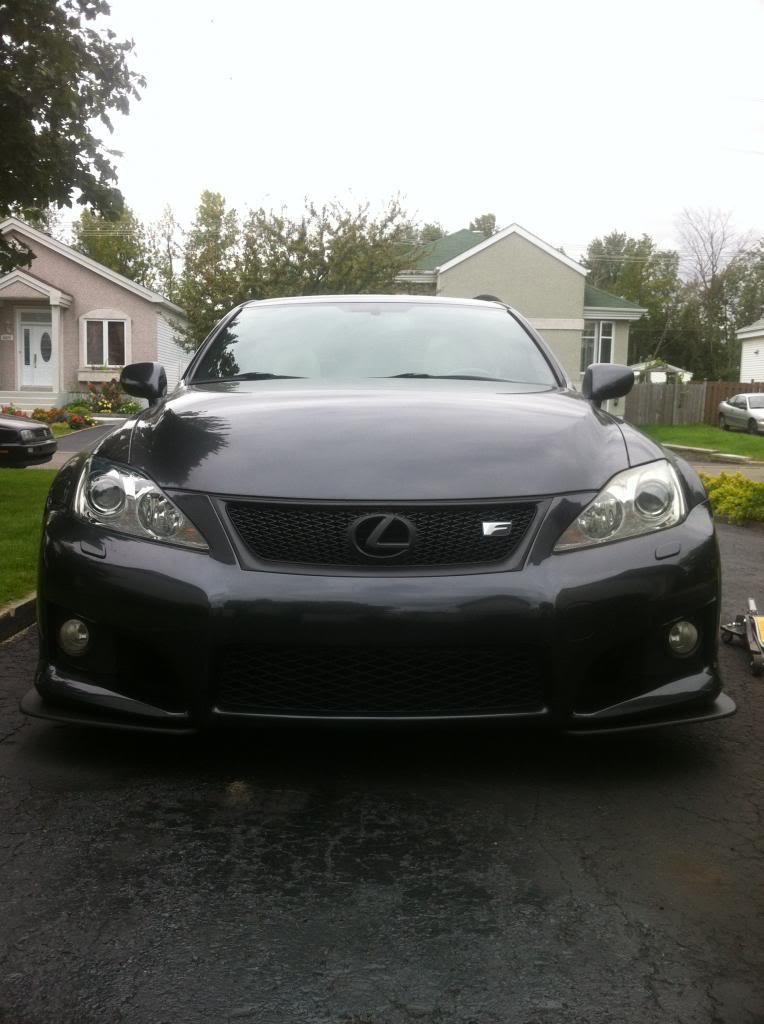 6. Painting brake calipers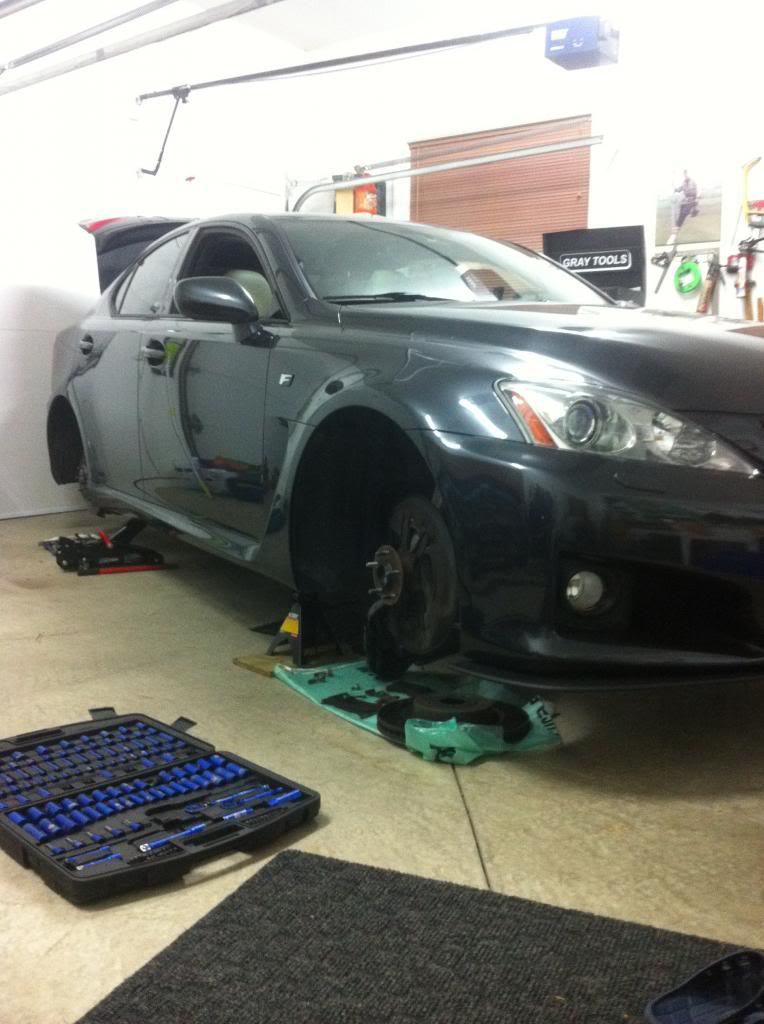 Ready for the sanding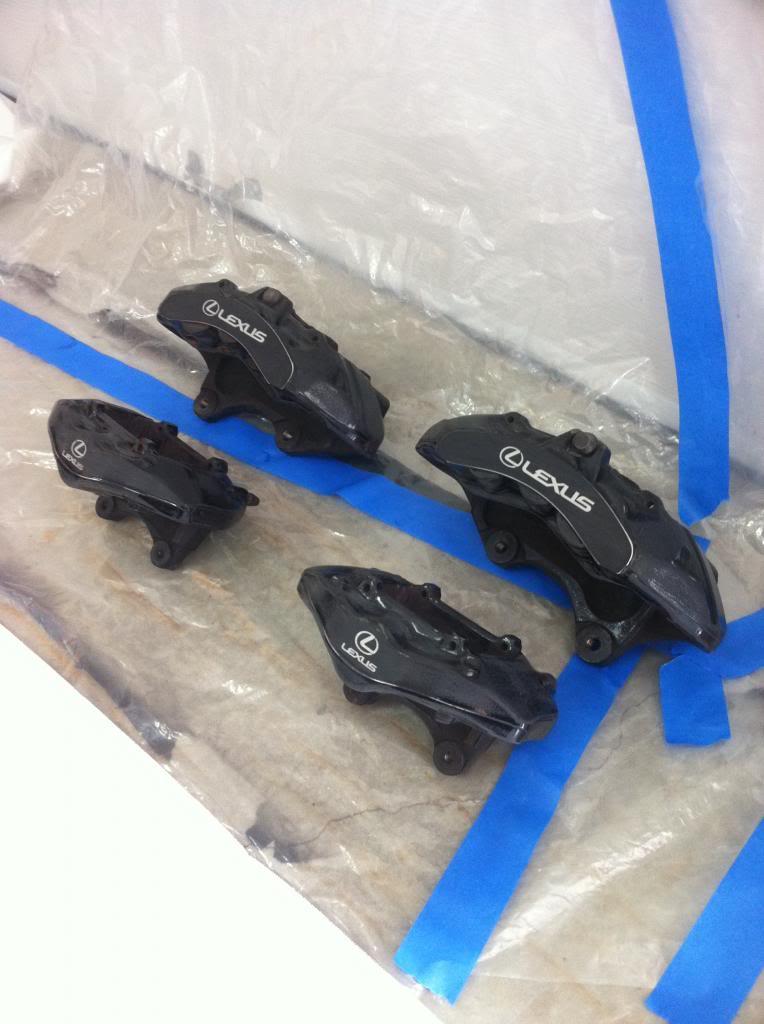 5 coats of VHT high temp paint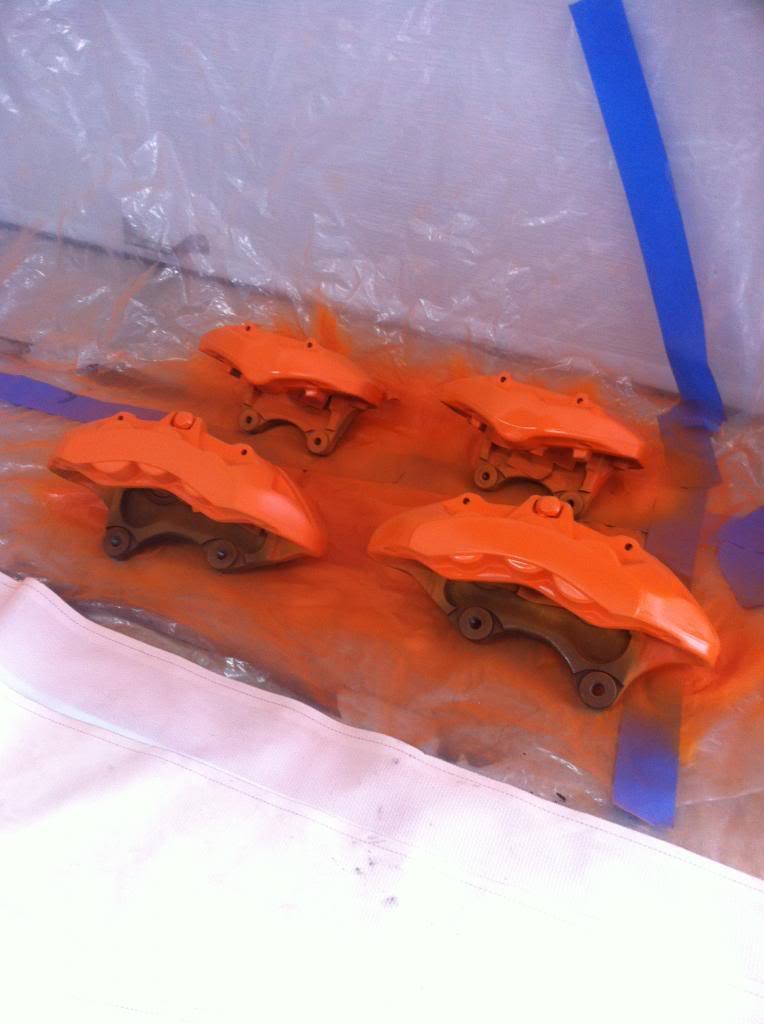 4 coats of VHT high temp clear with brembo stickers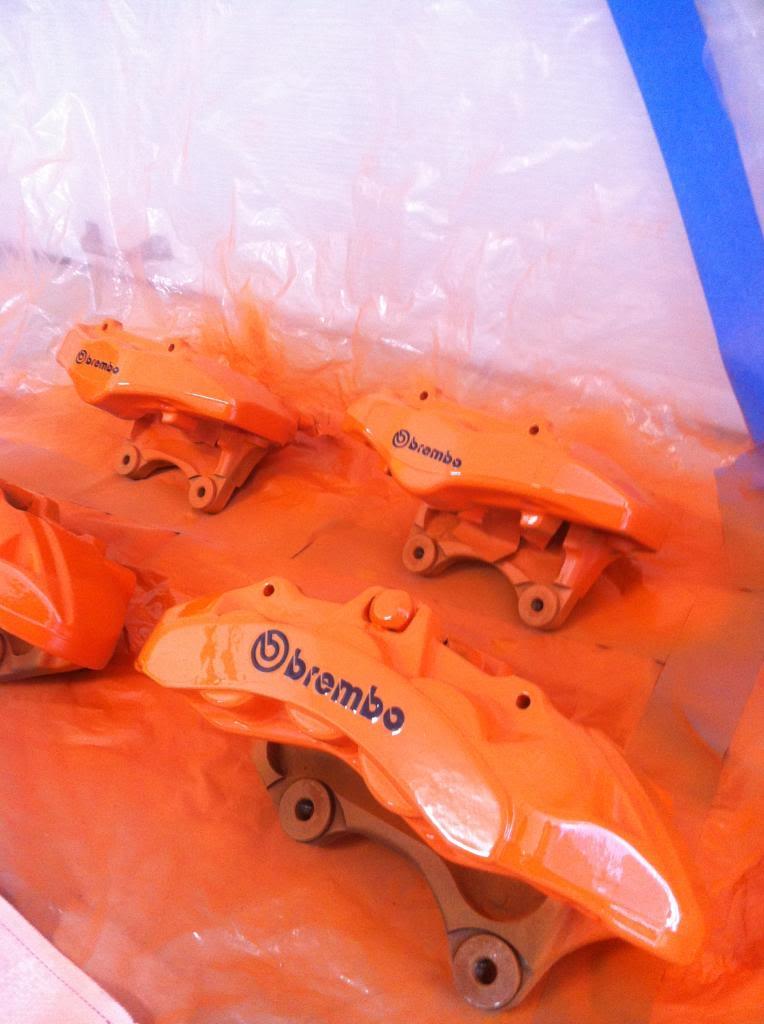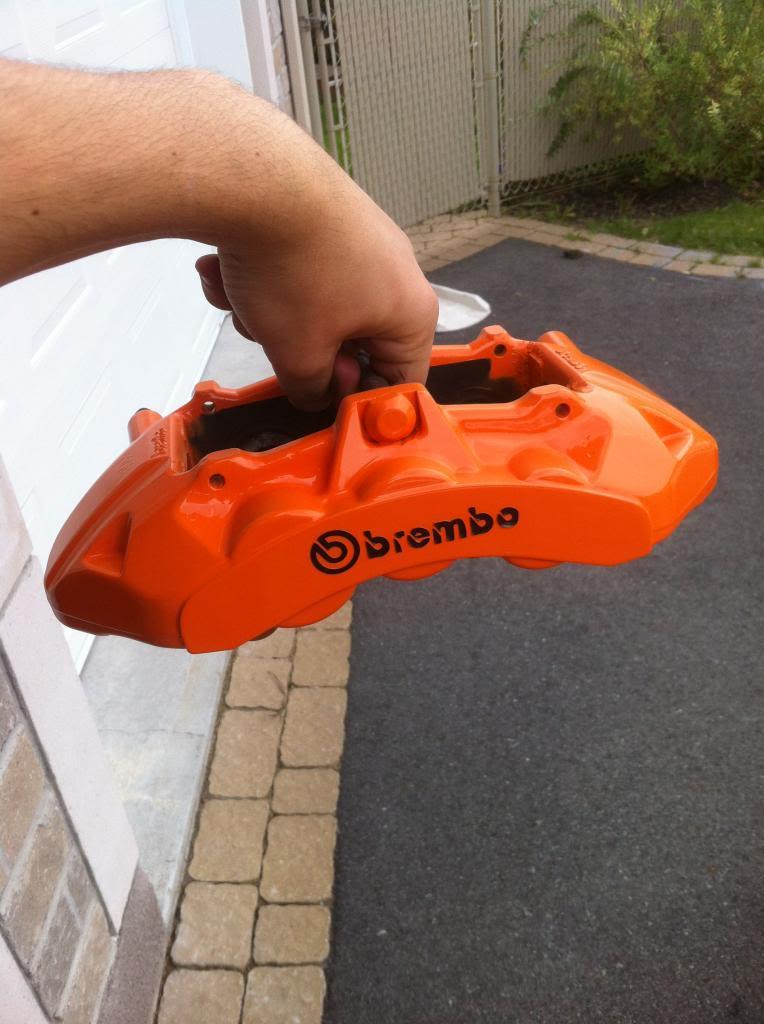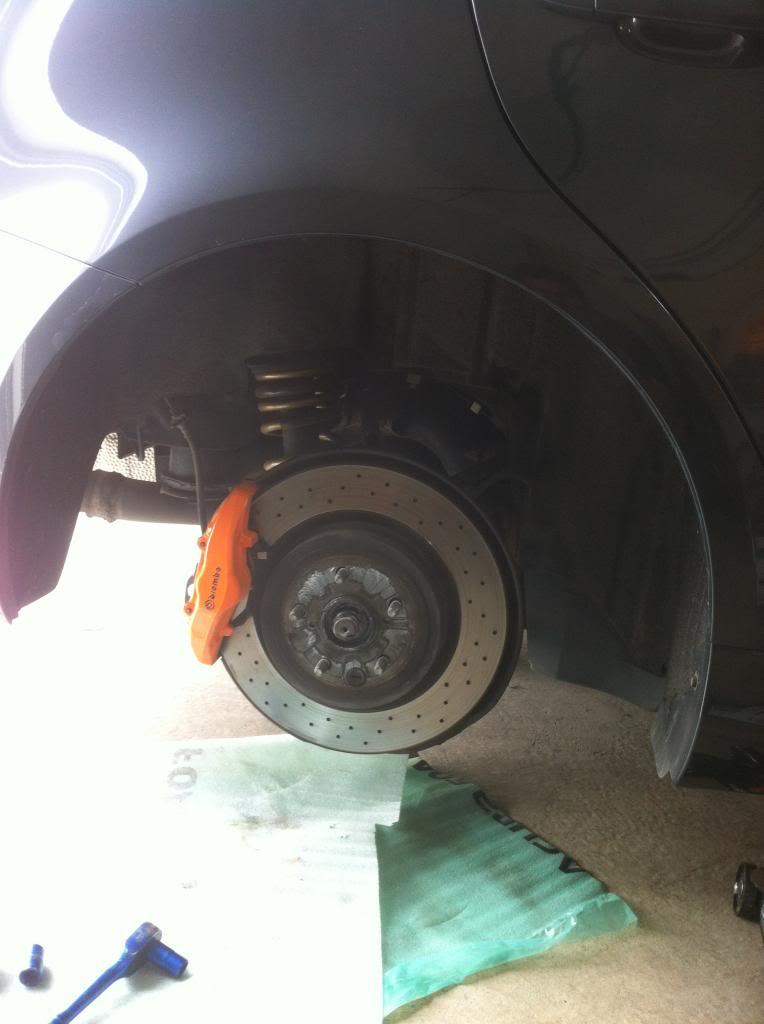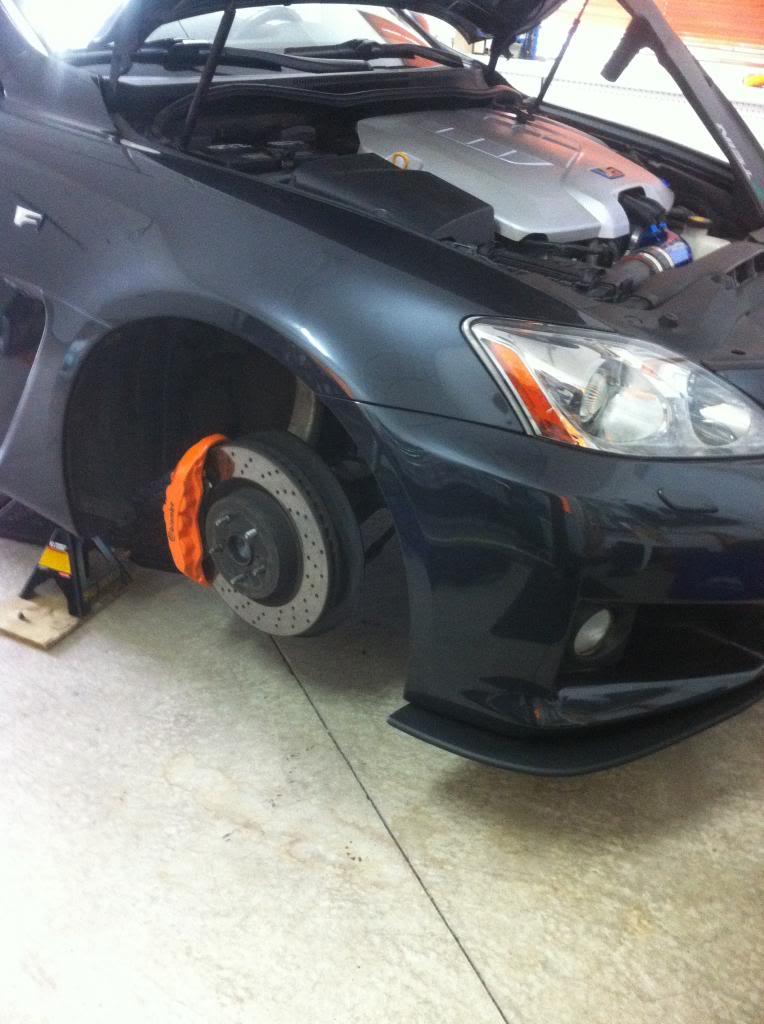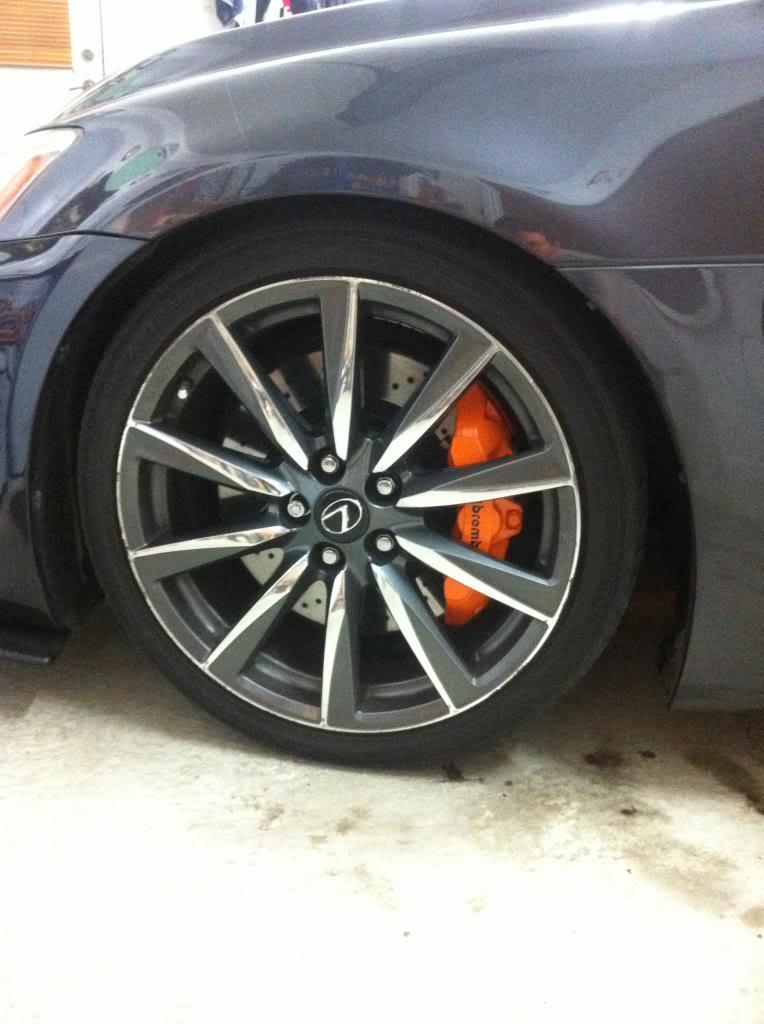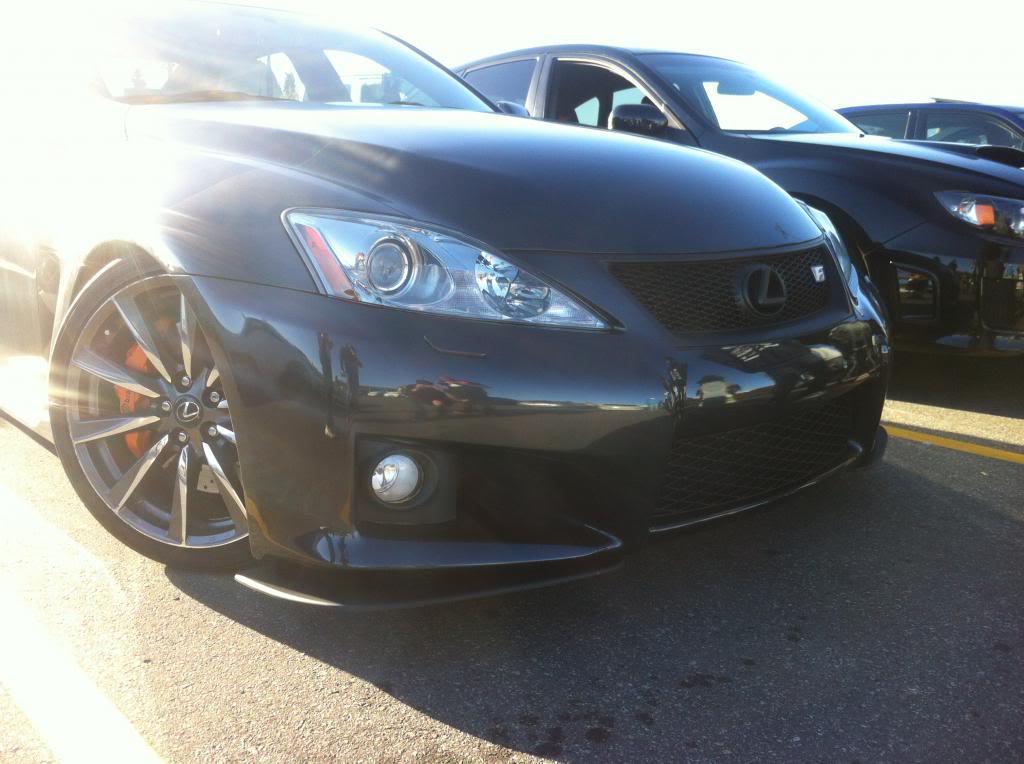 7. Wald Spoiler, JUN TW Roof Spoiler and Blacked out Rear Emblems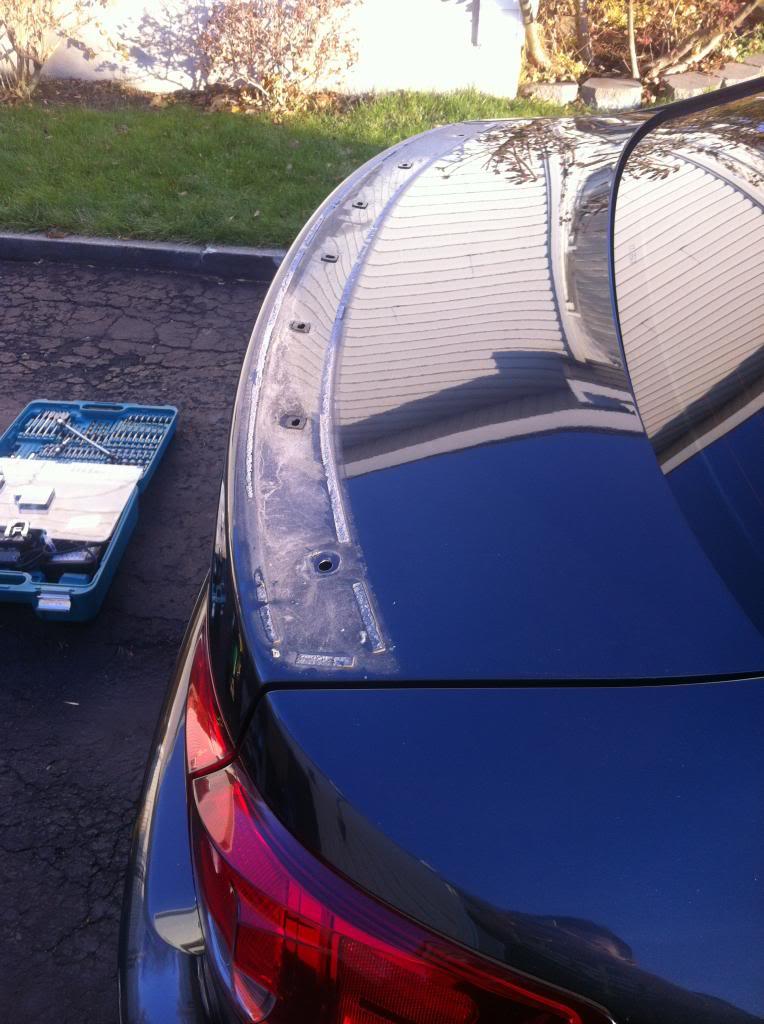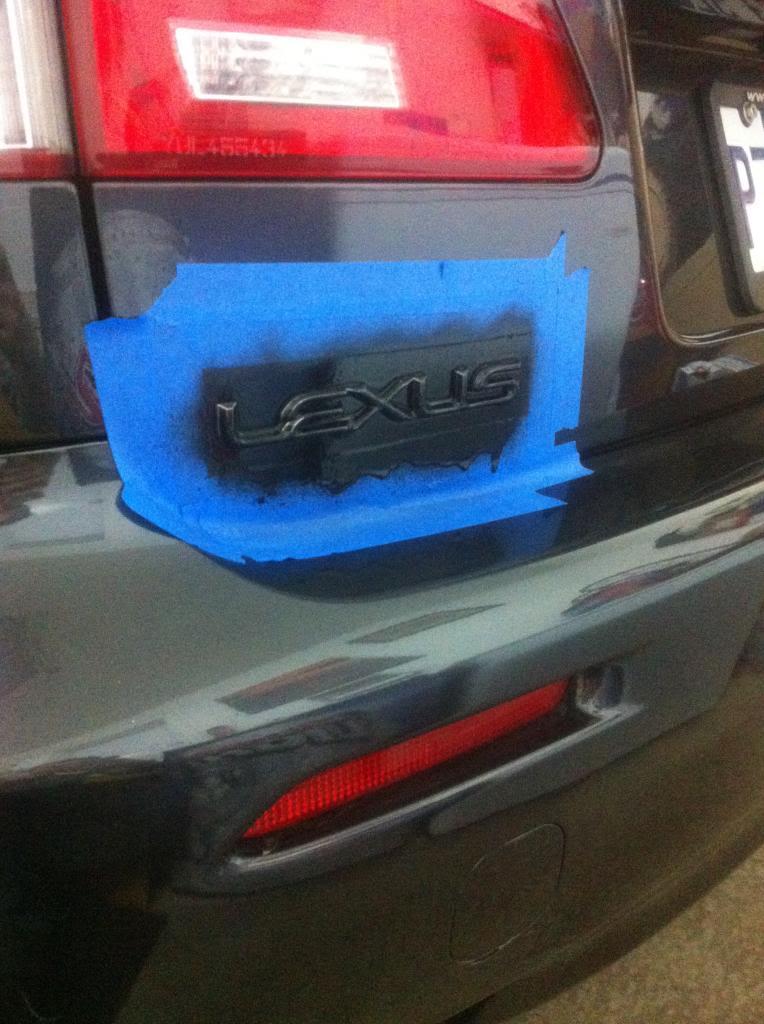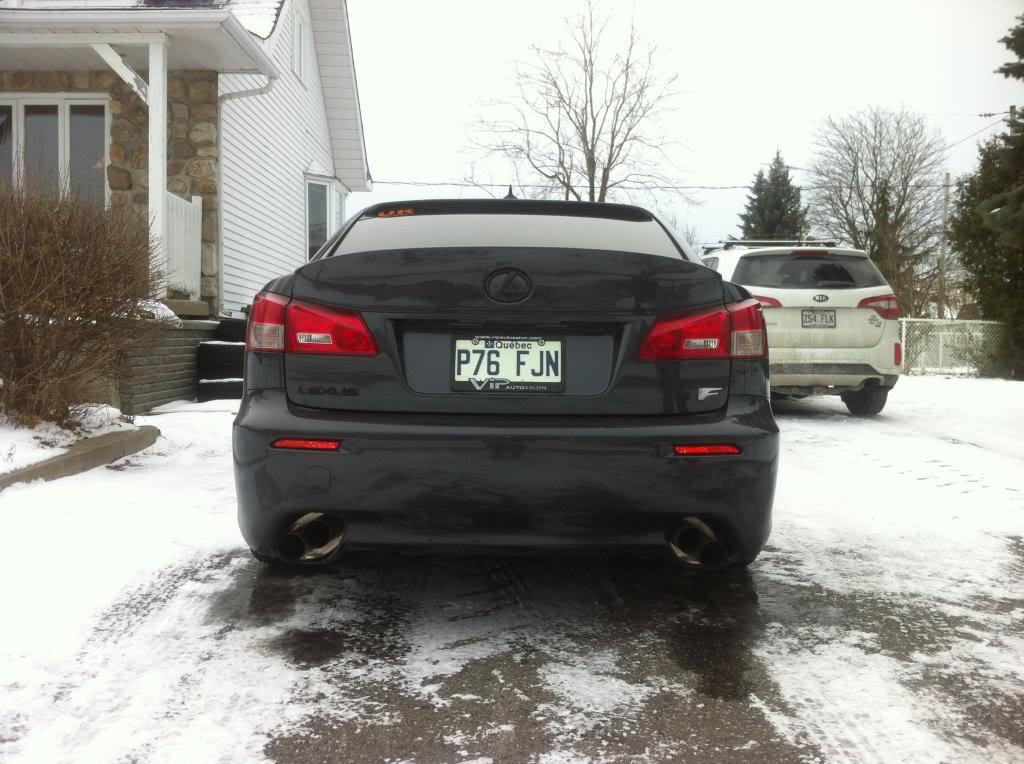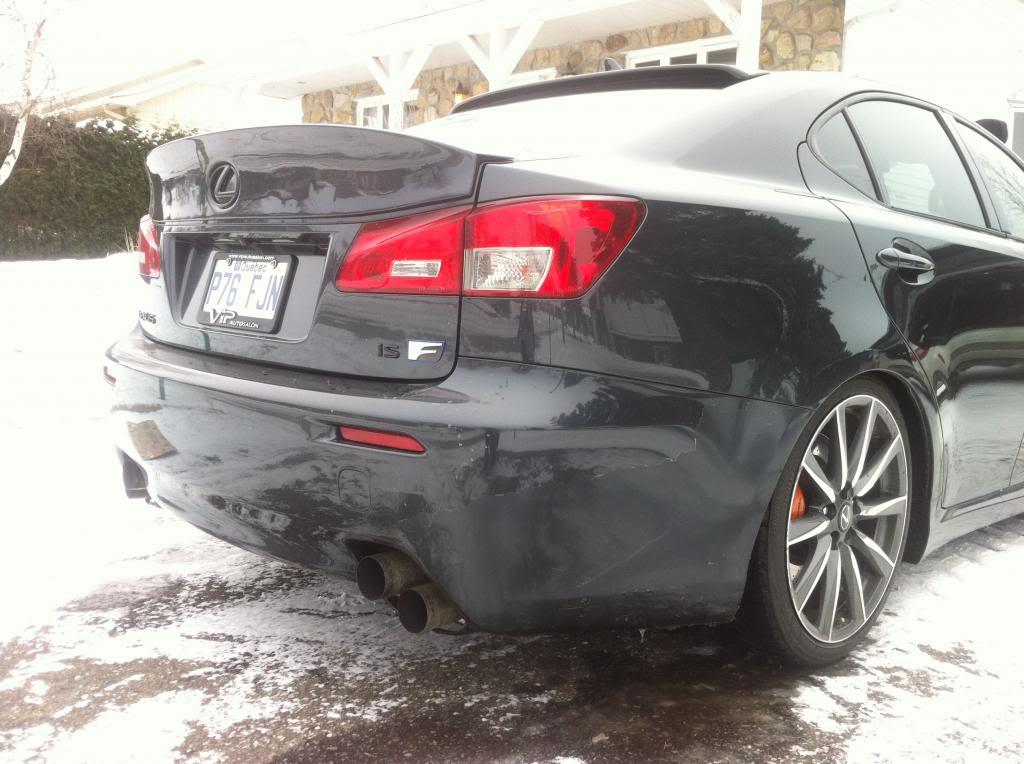 5-11-2014
8. Velgen VMB5 Wheels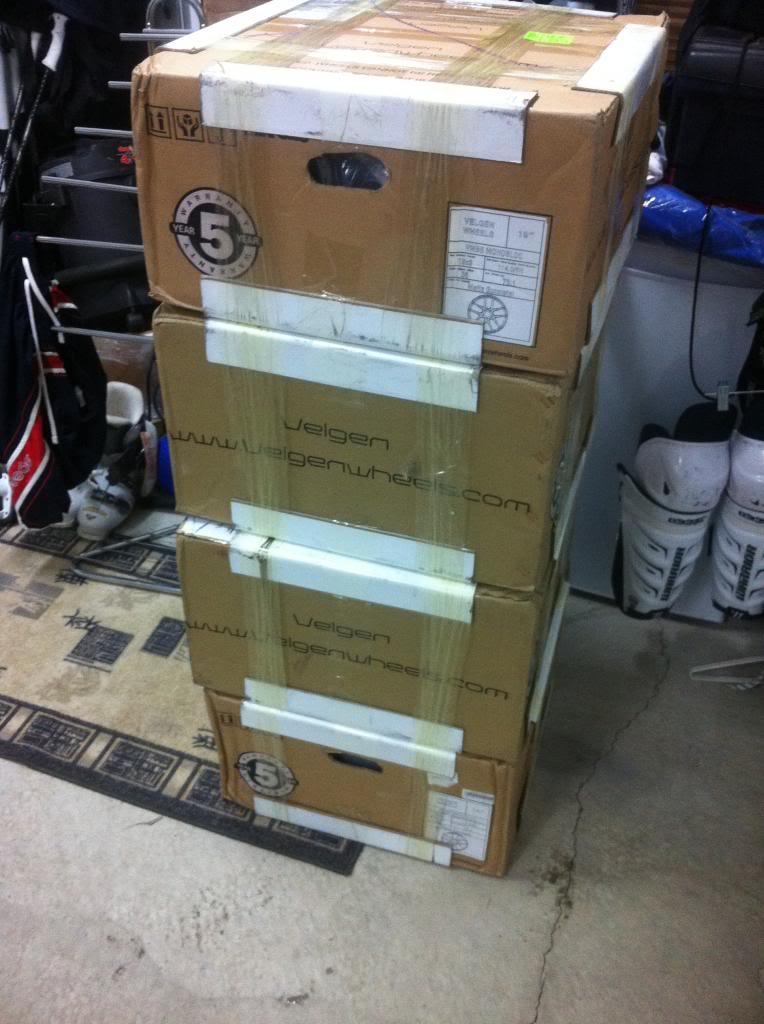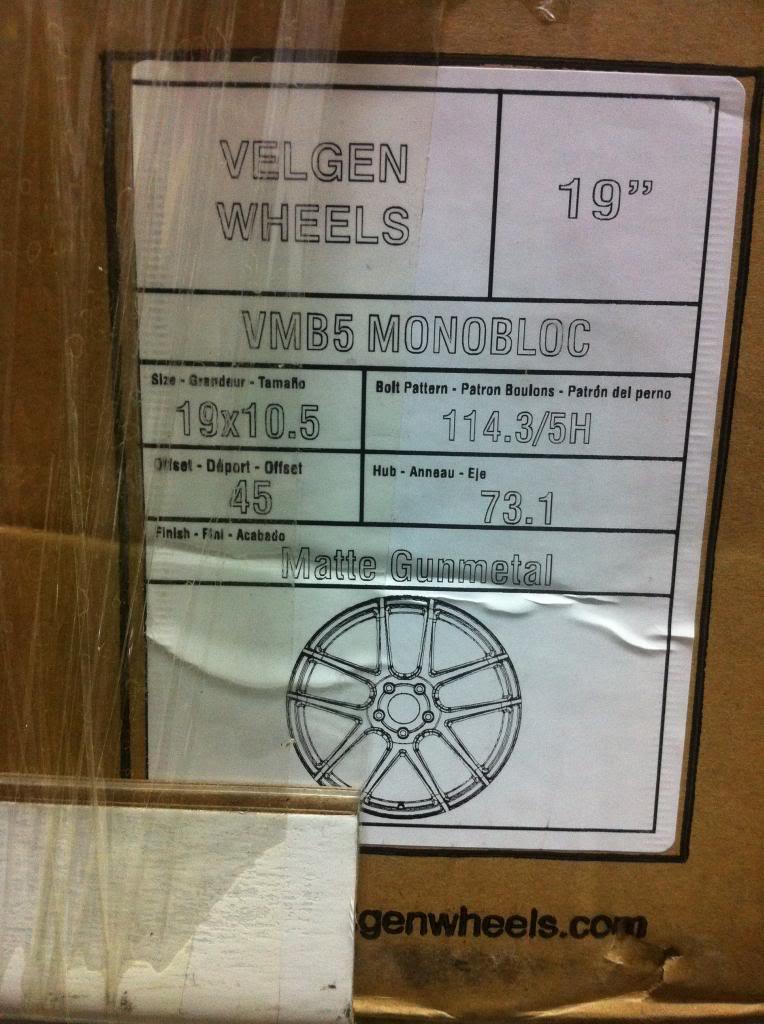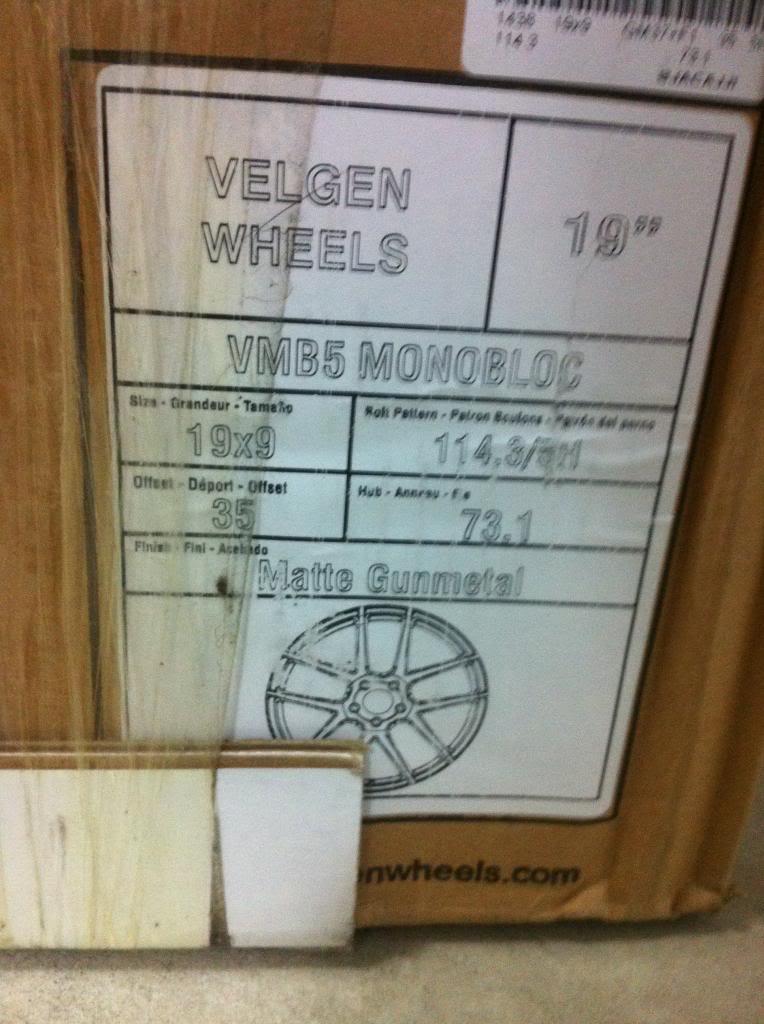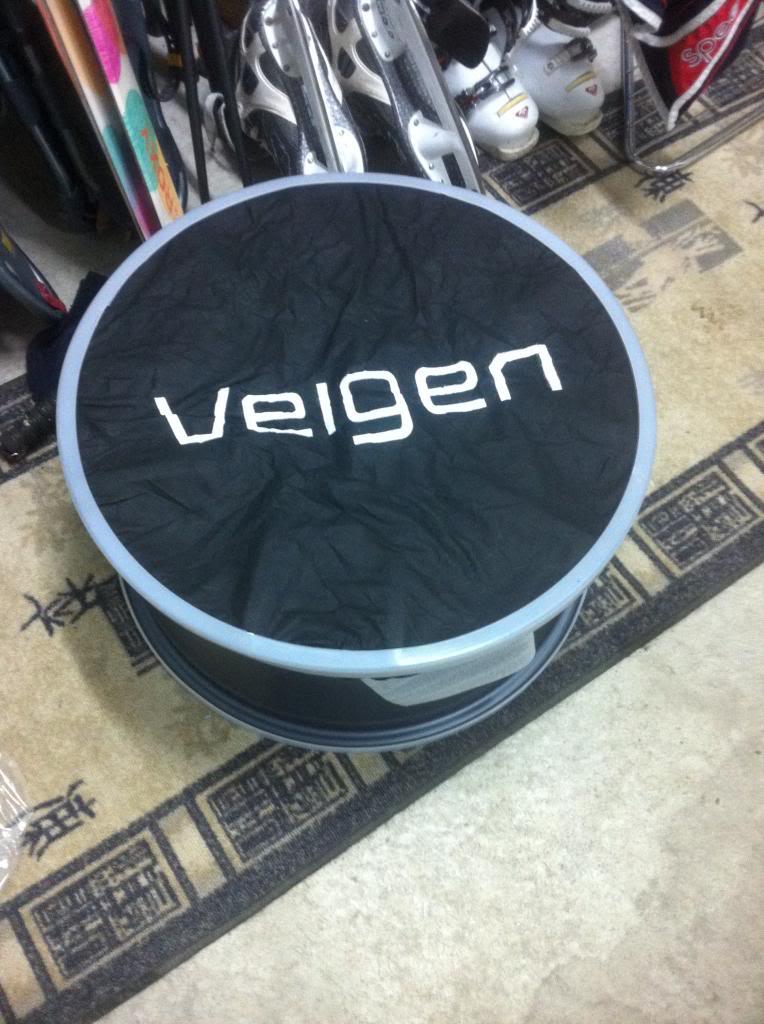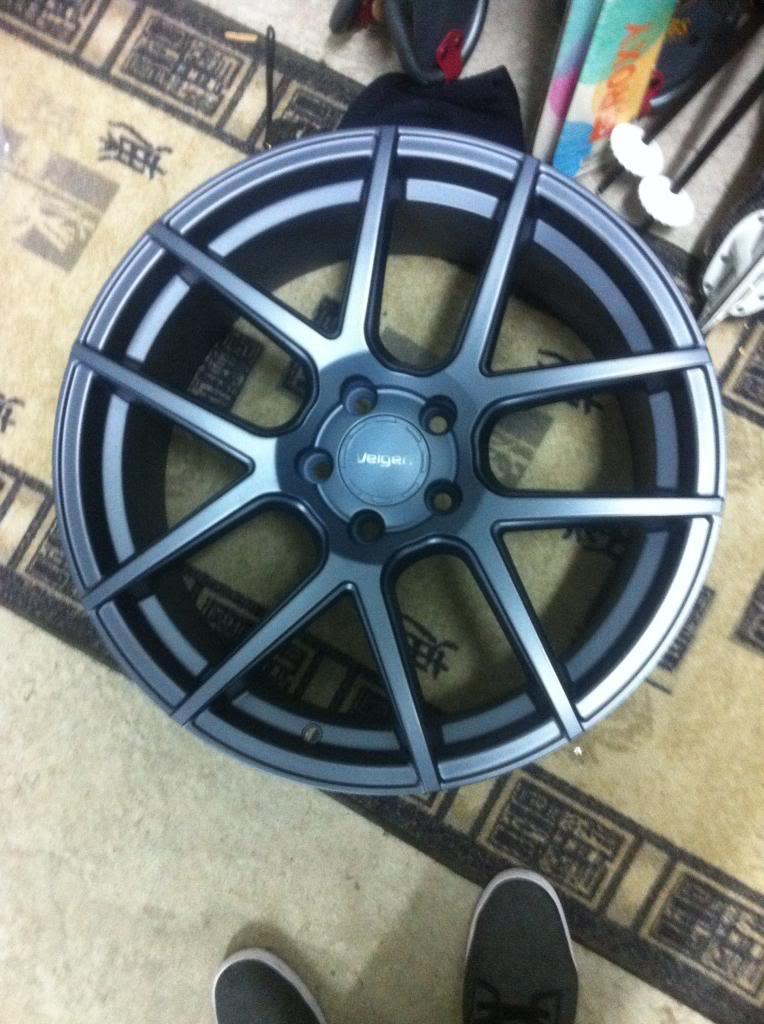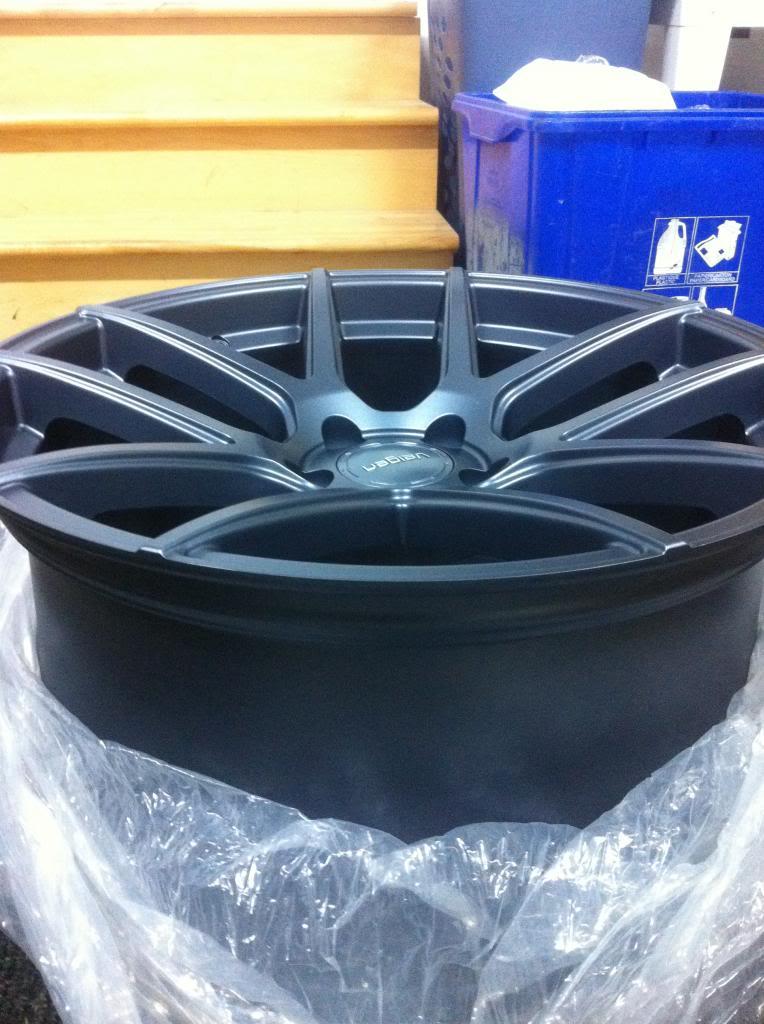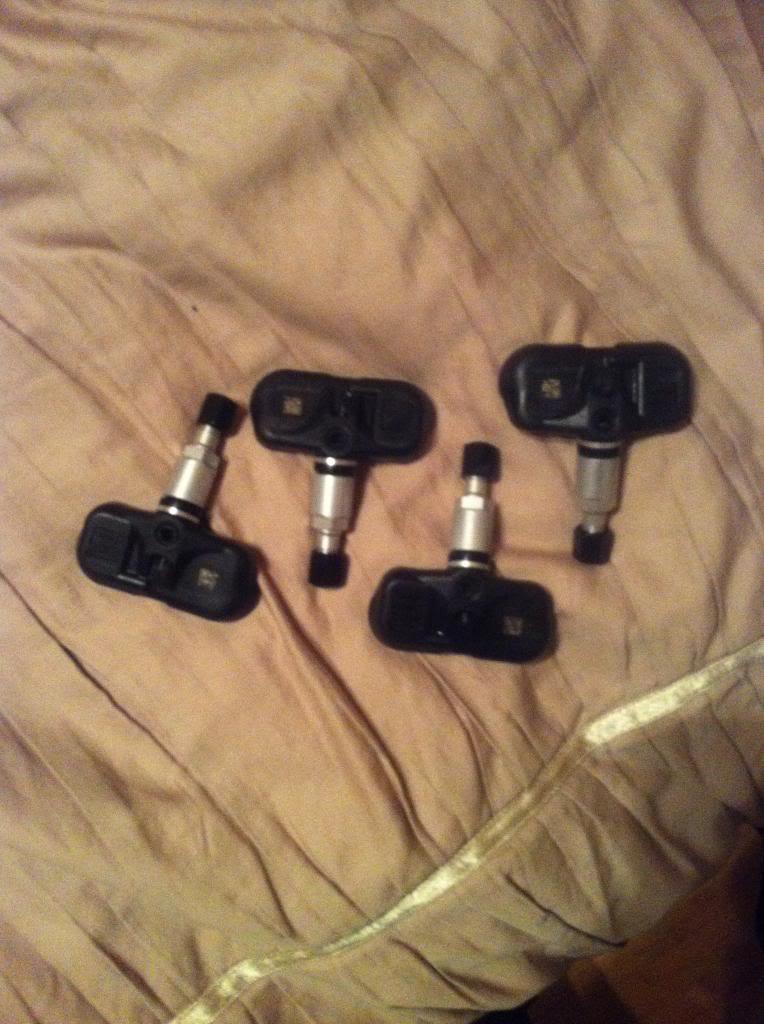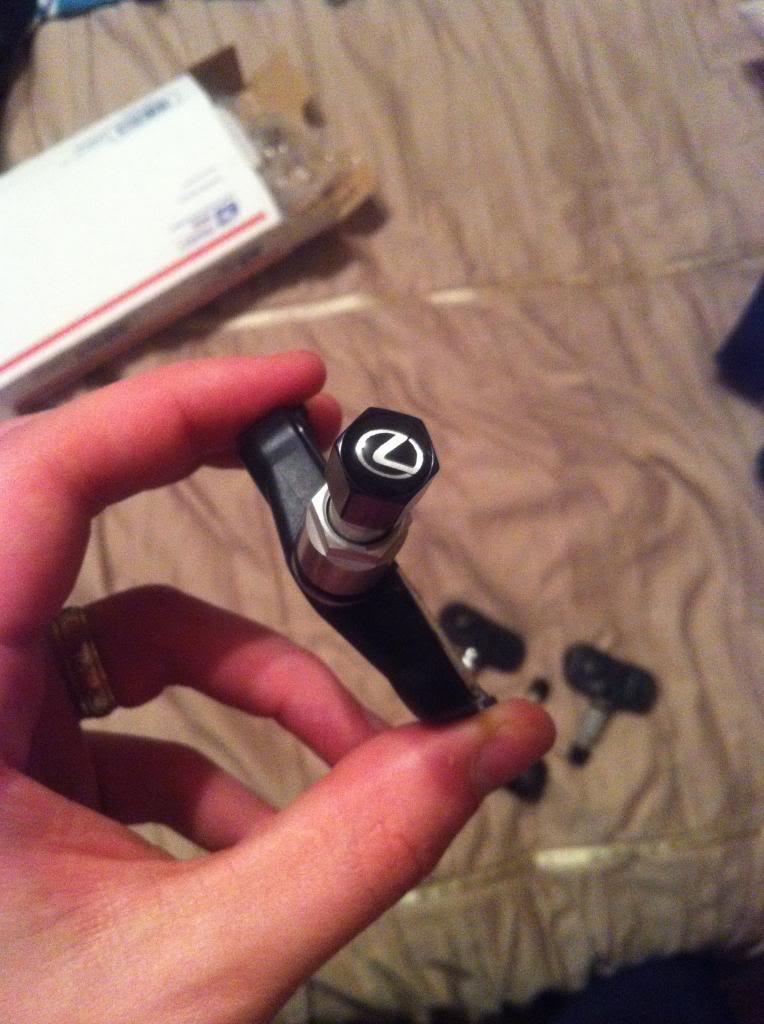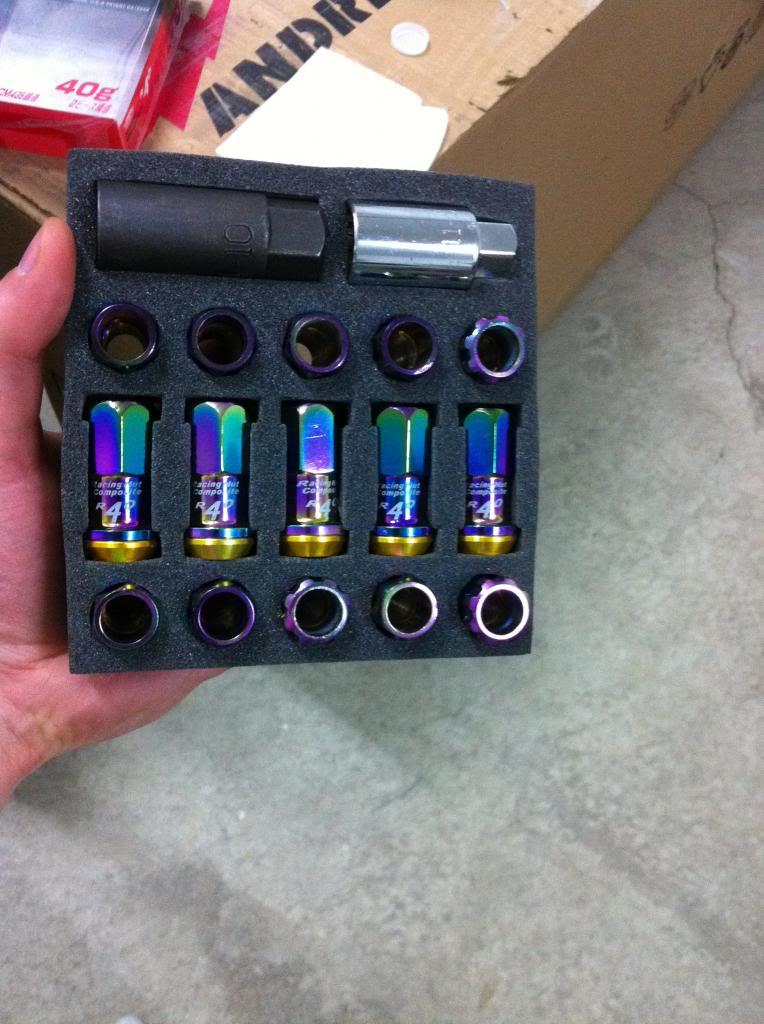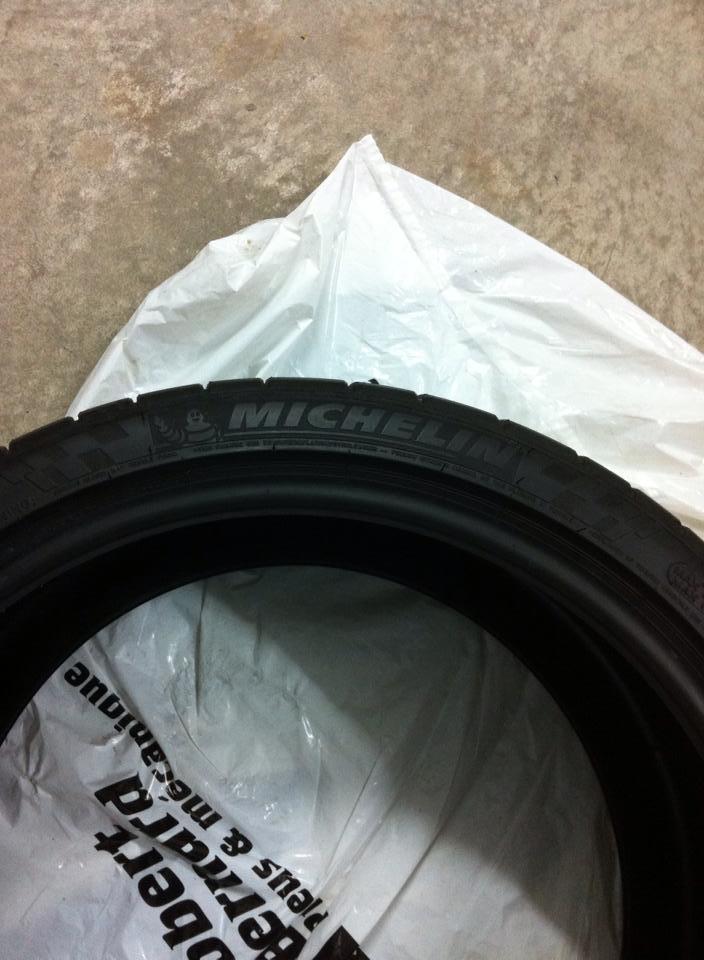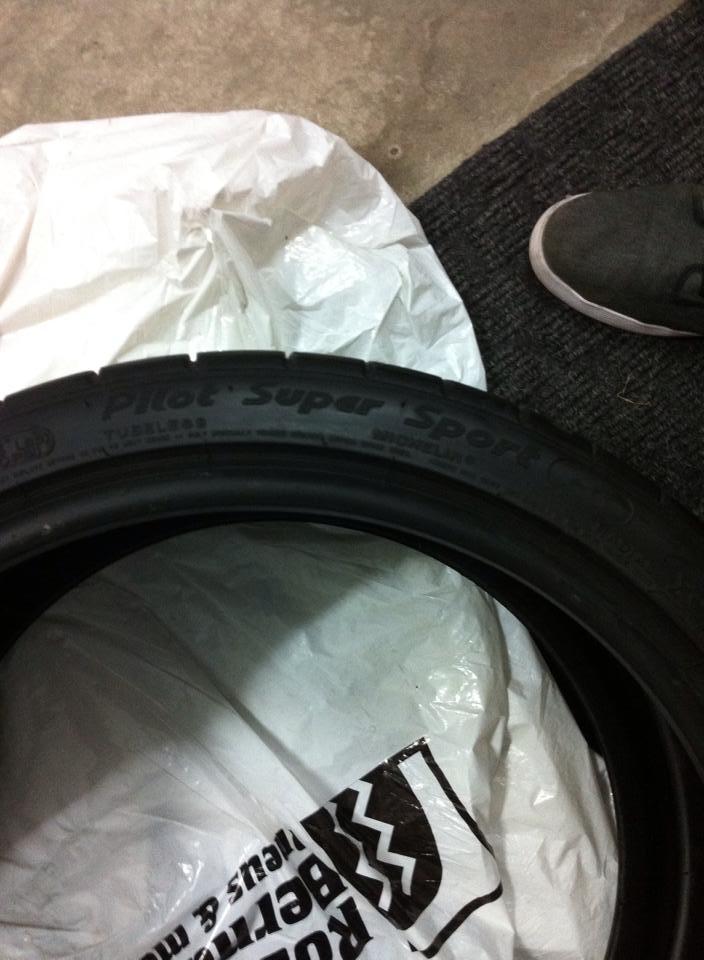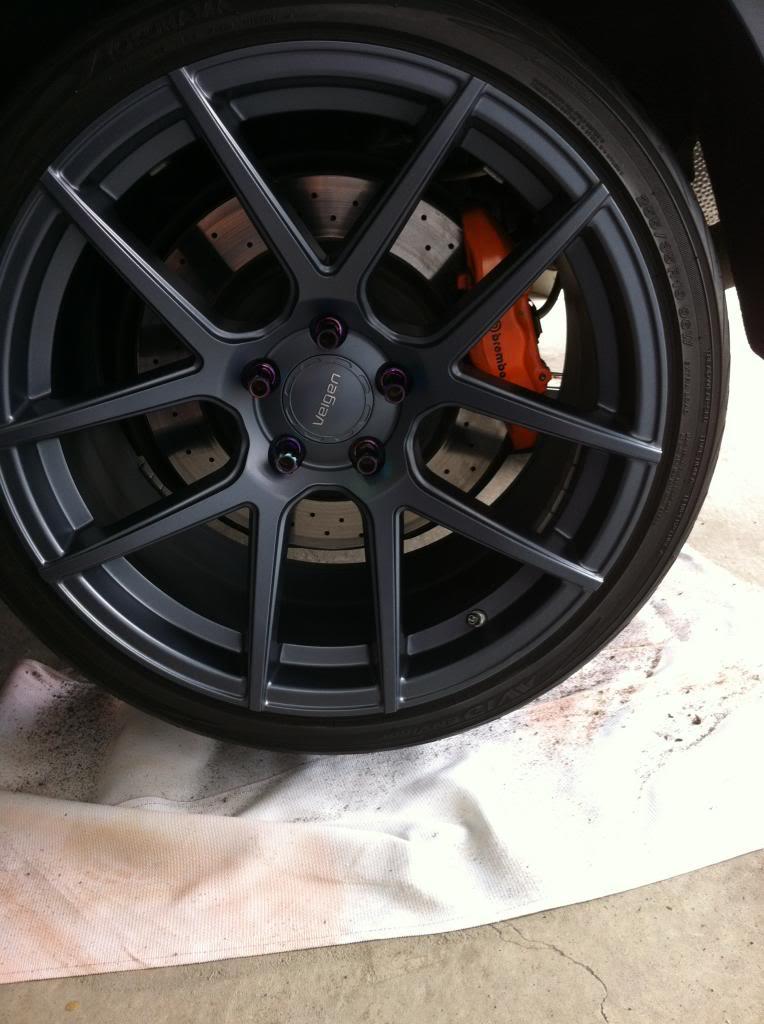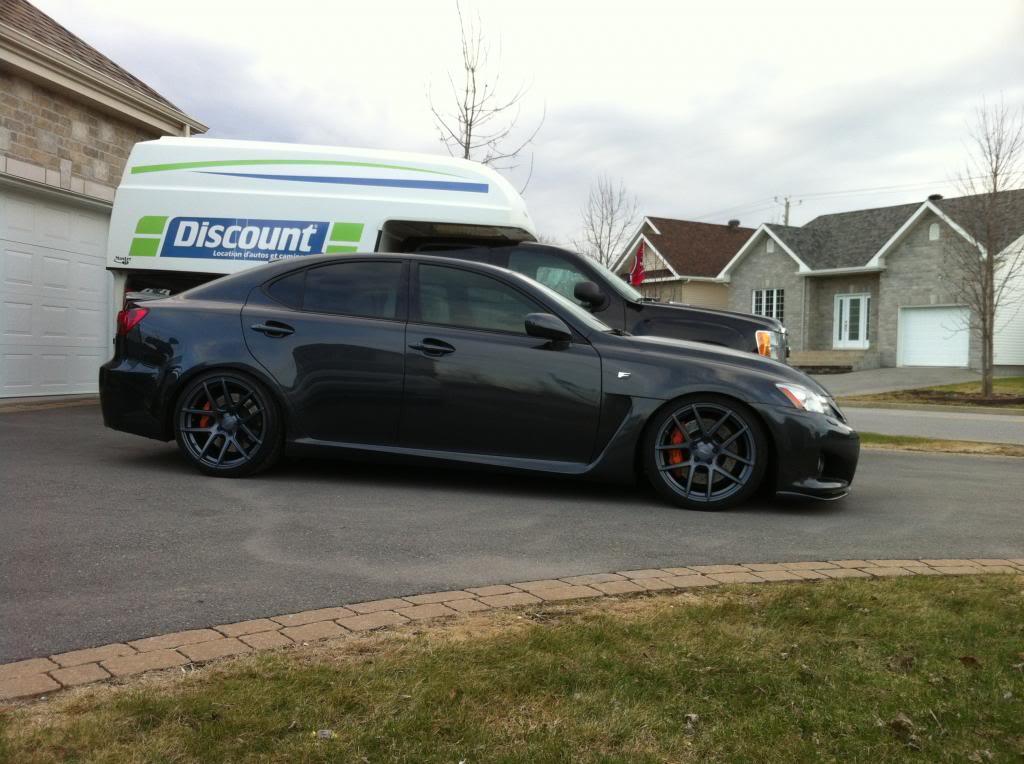 9. Lighting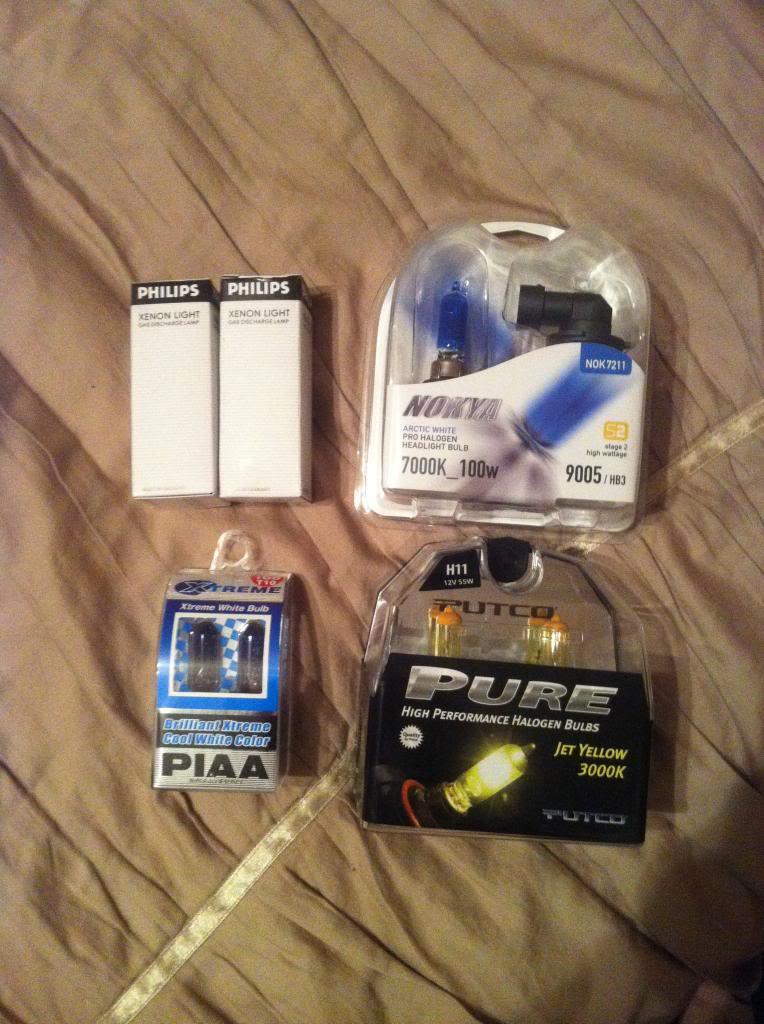 BEFORE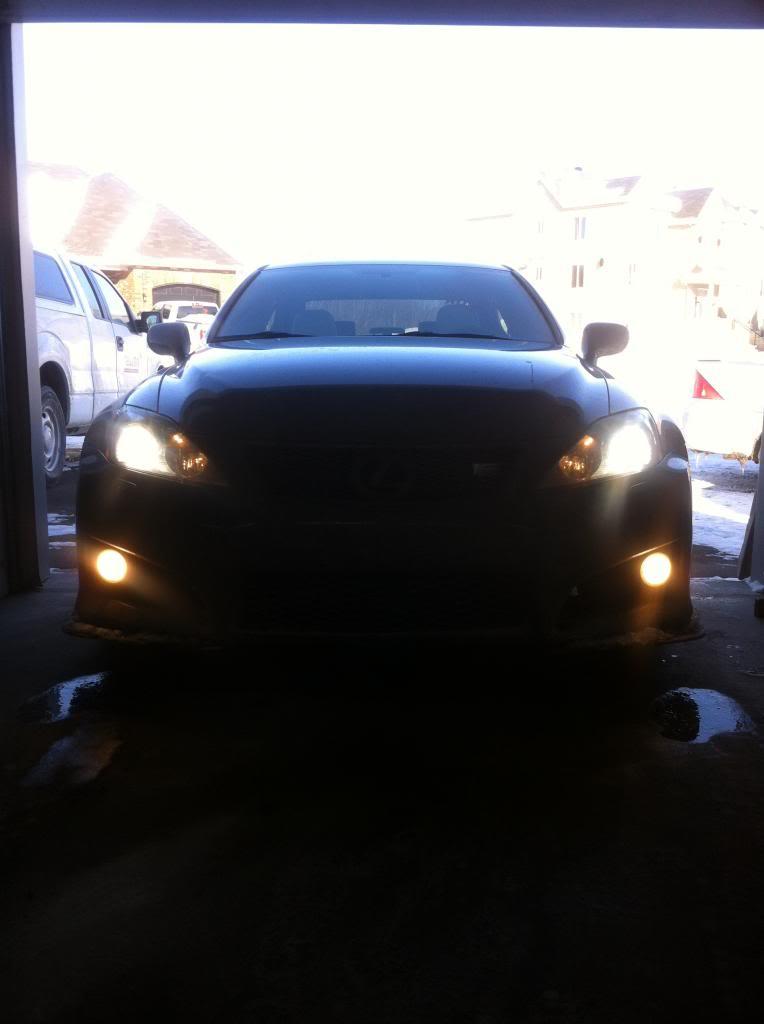 AFTER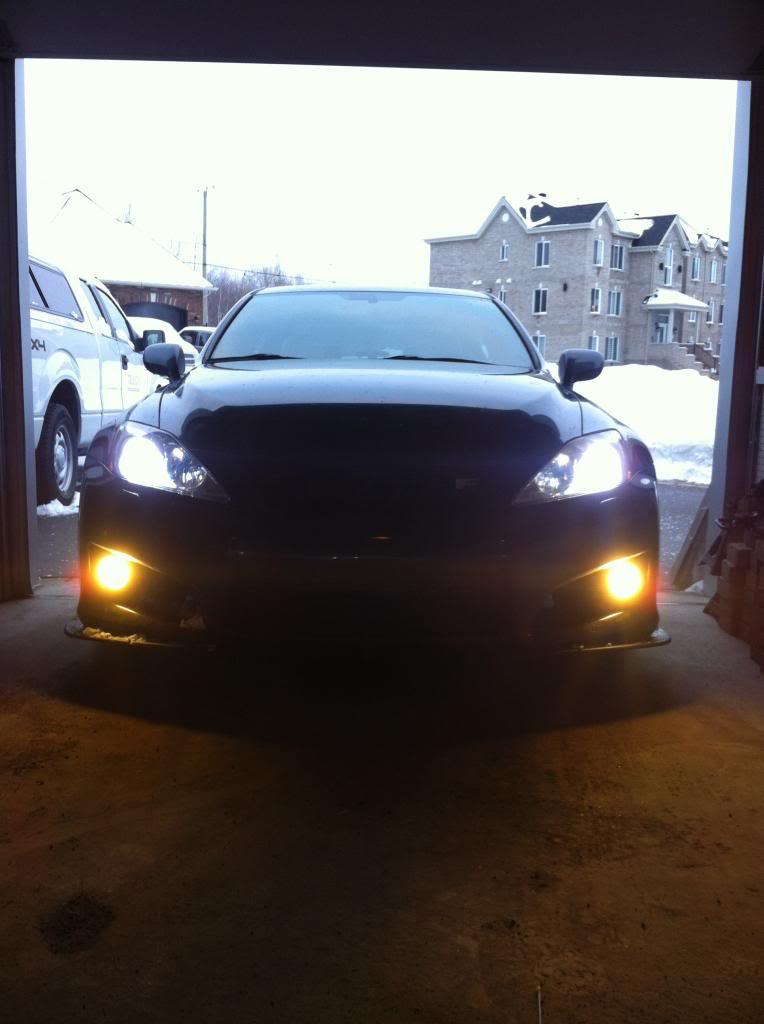 BEFORE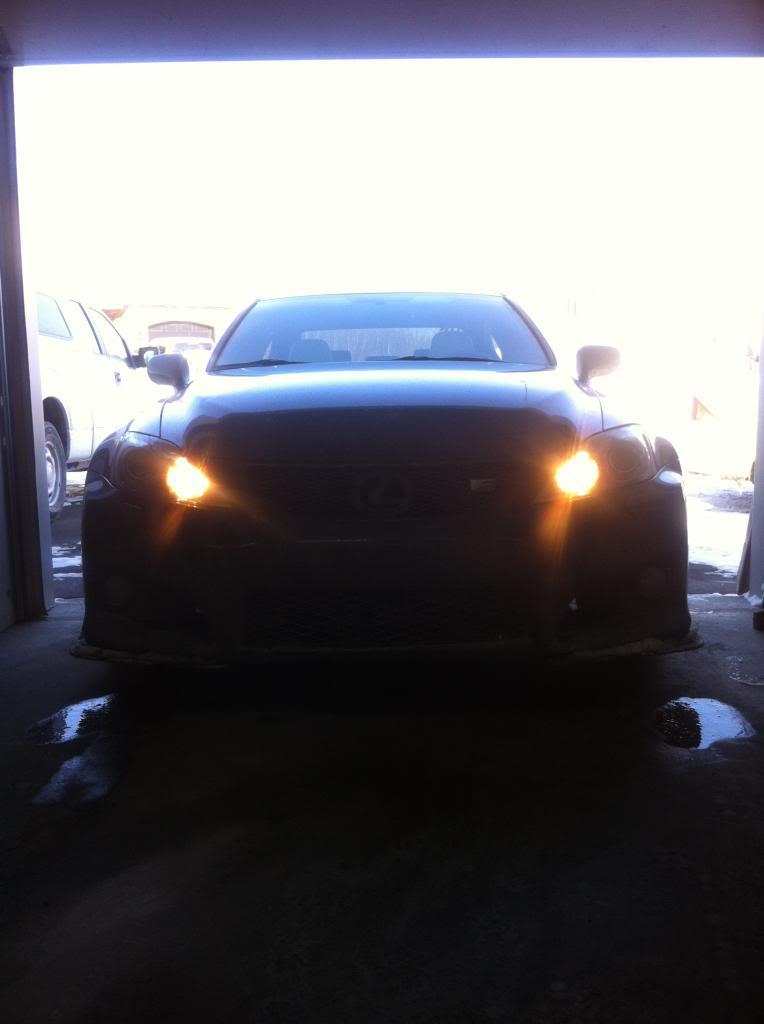 AFTER
LED Interior BEFORE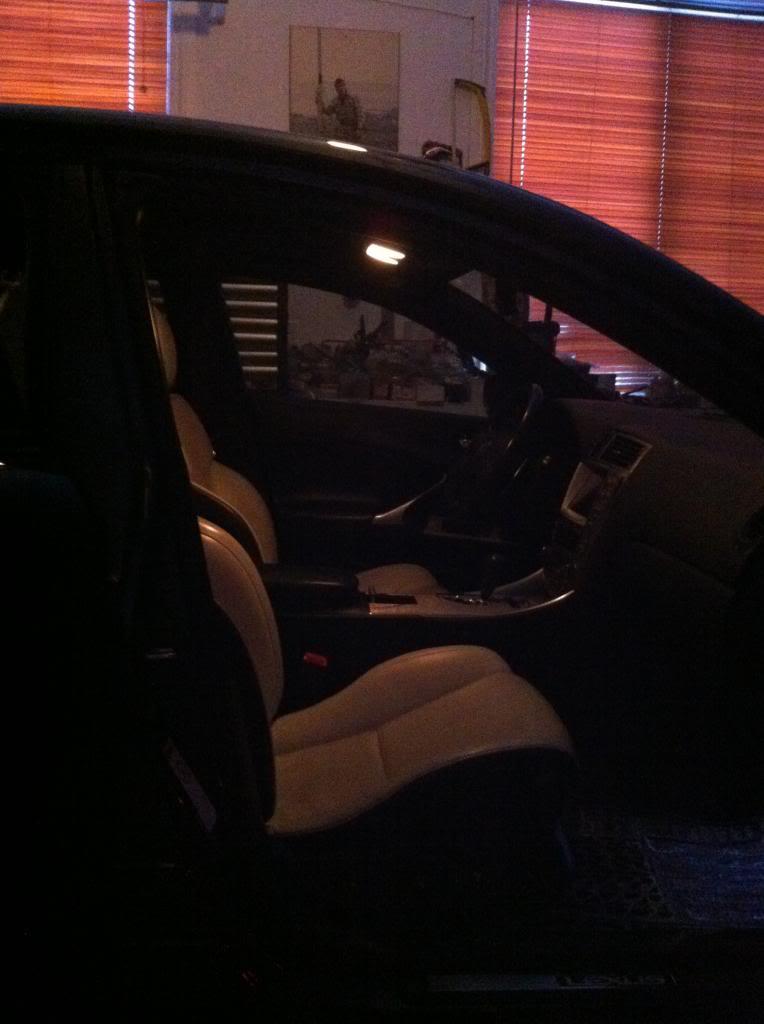 LED Interior AFTER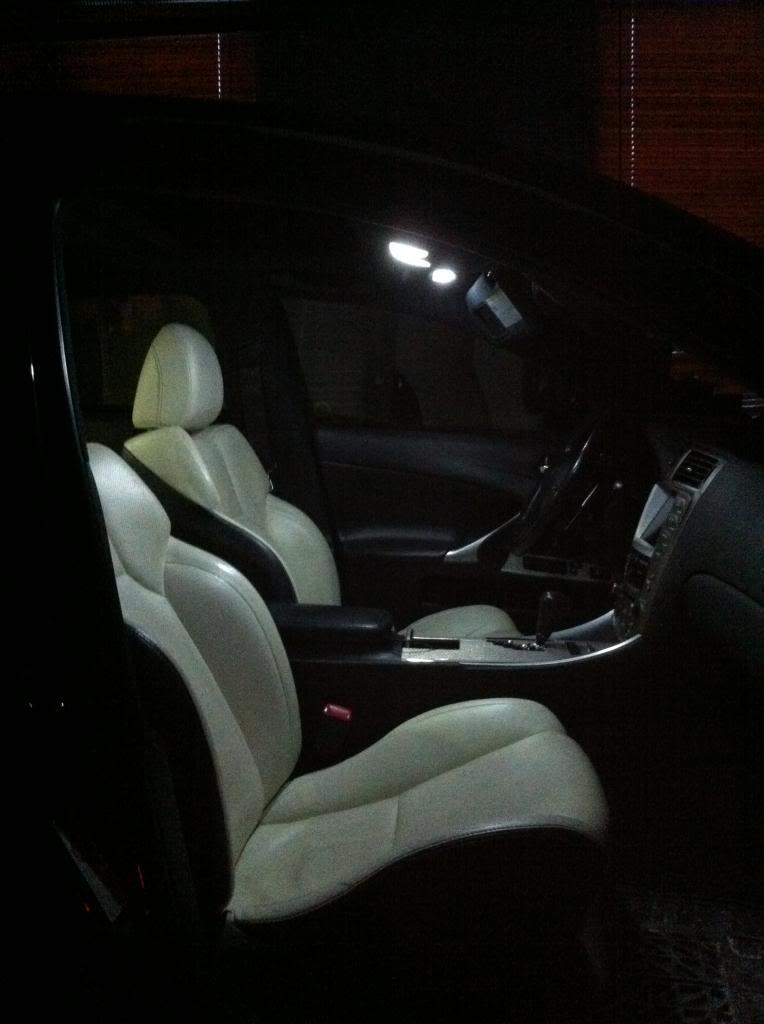 5-12-2014
10. Cusco Strut Bar and TRD Oil/Coolant caps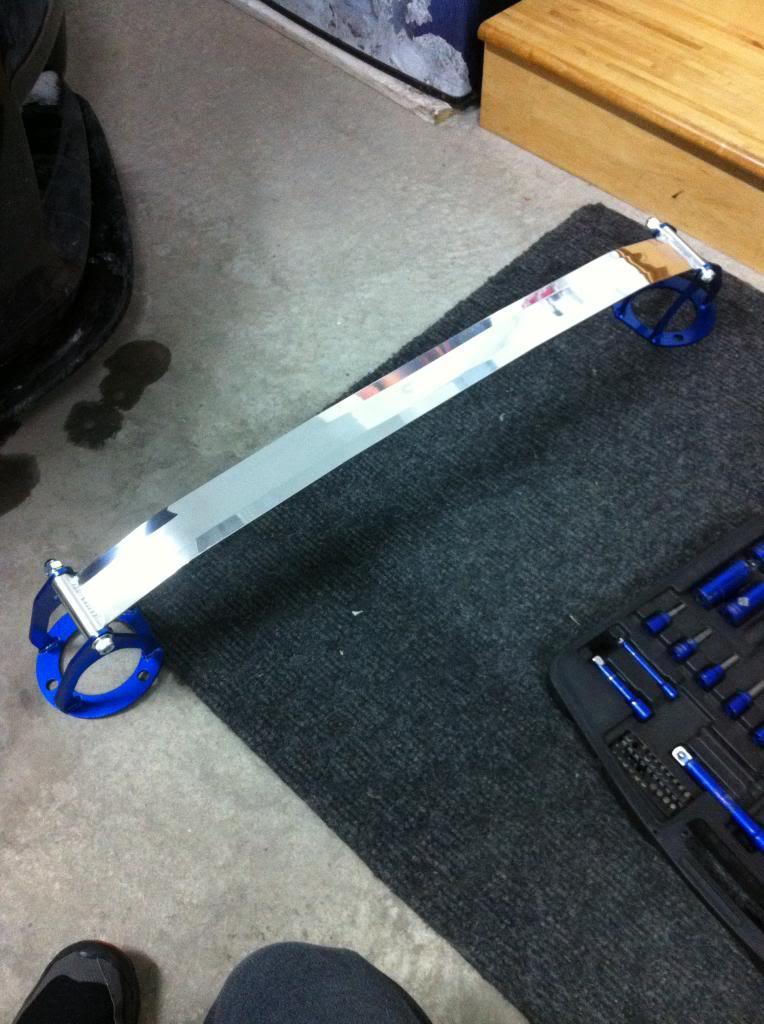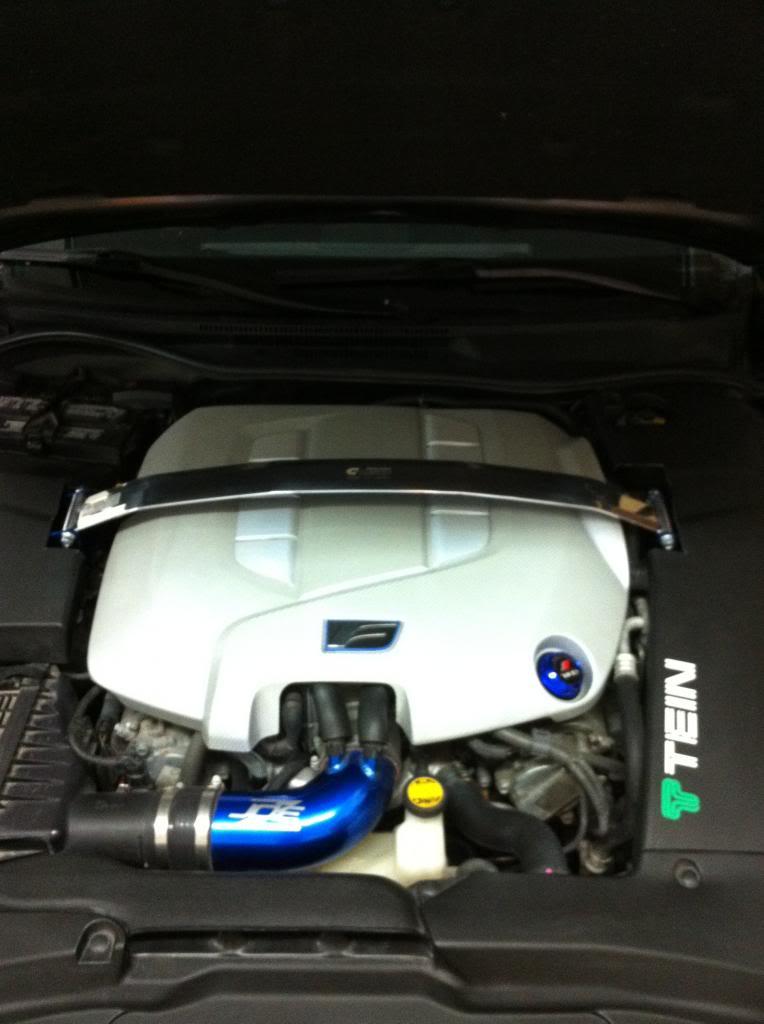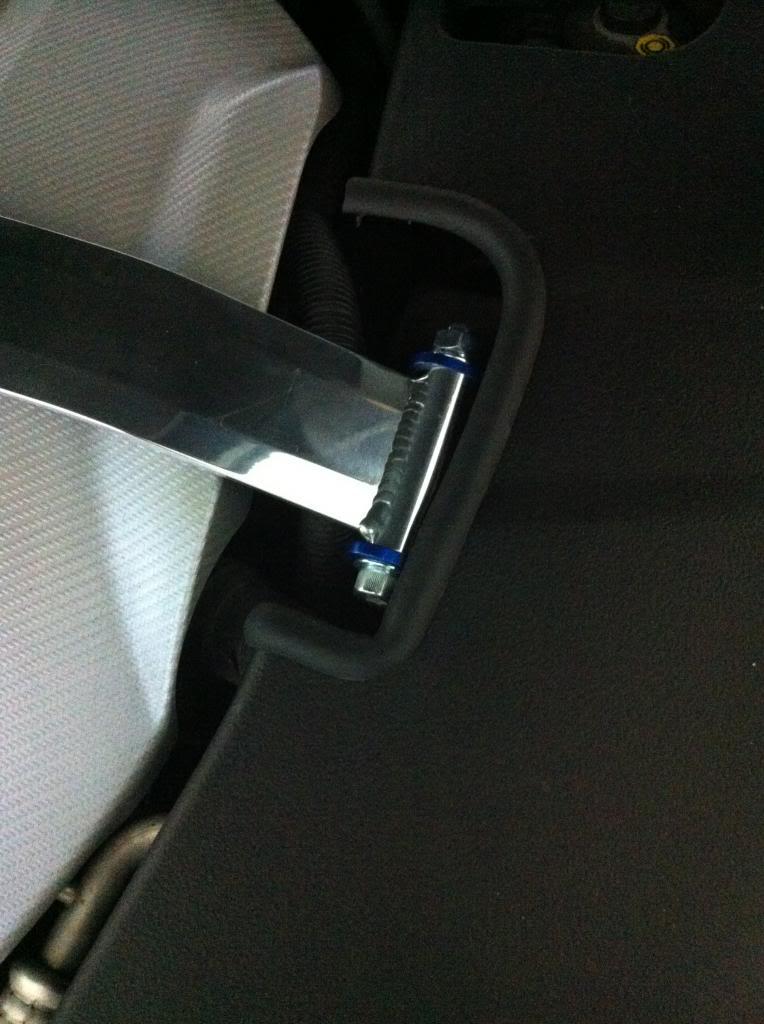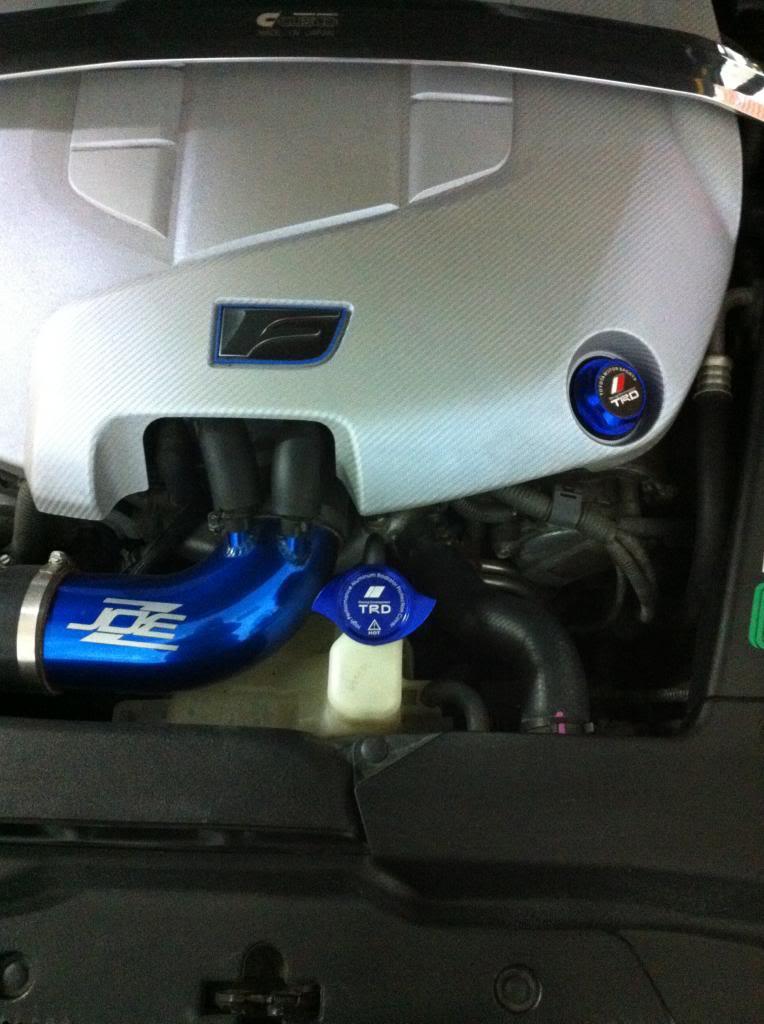 11. 2nd Cat Delete and 3.5 Magnaflow Tips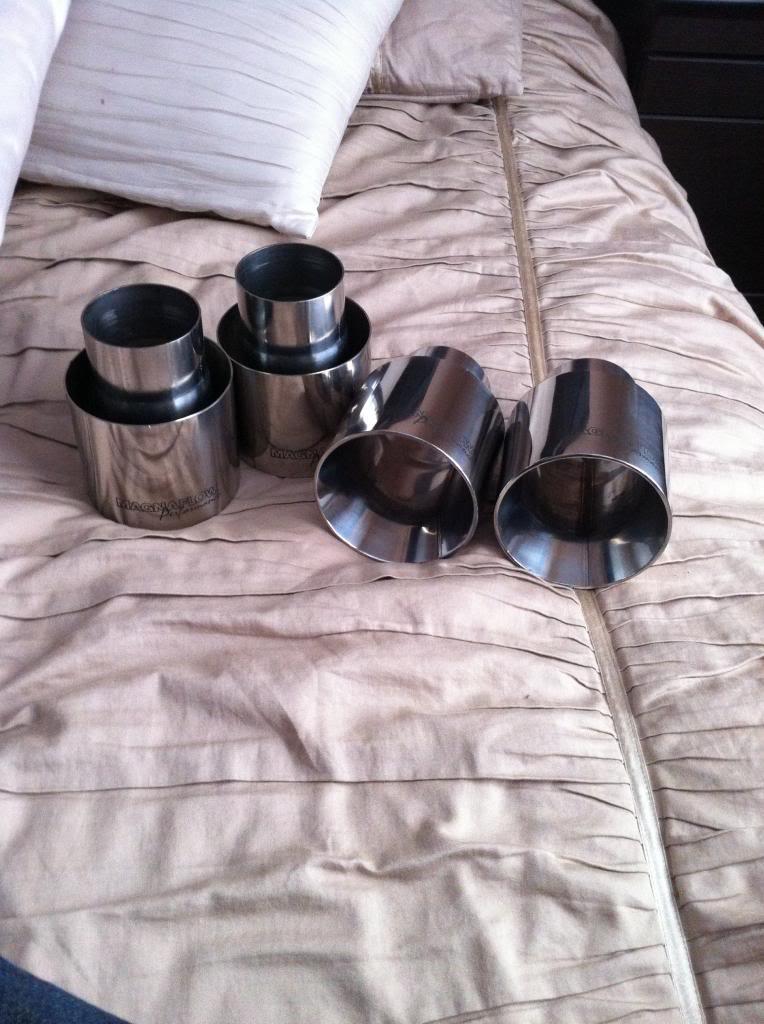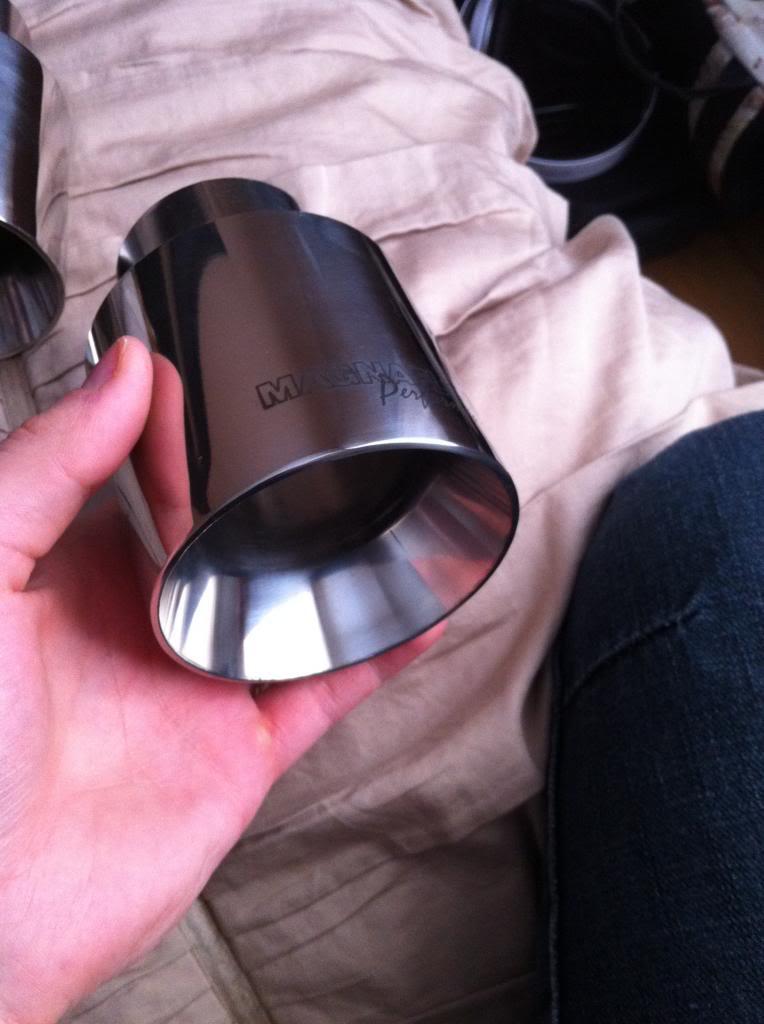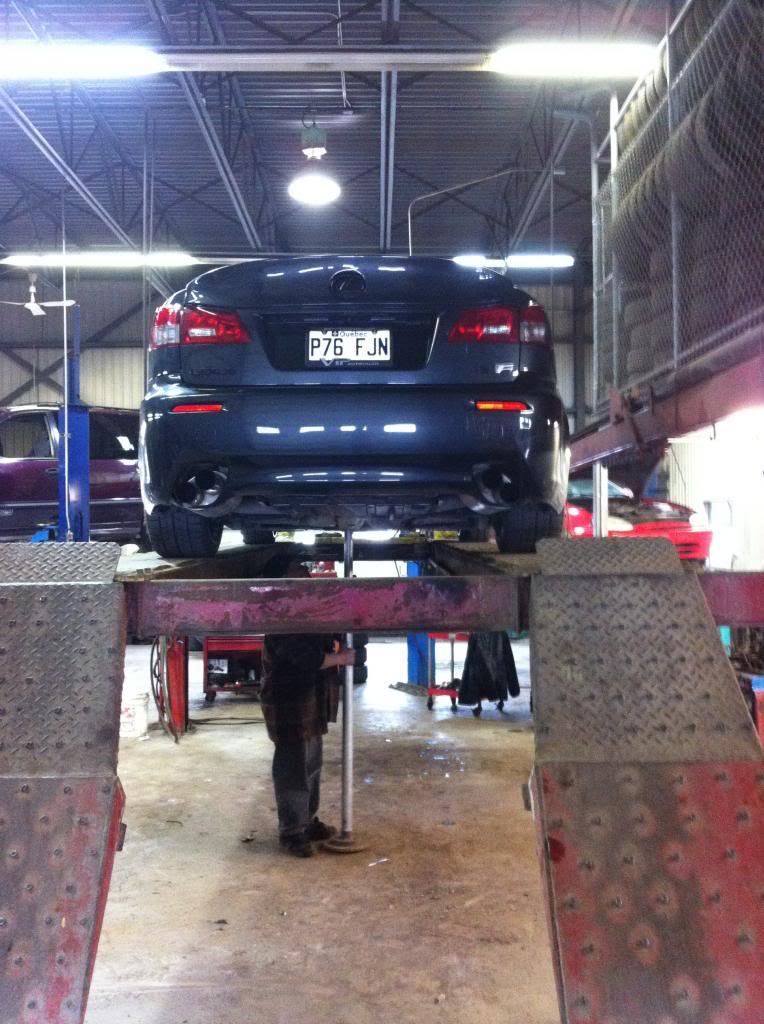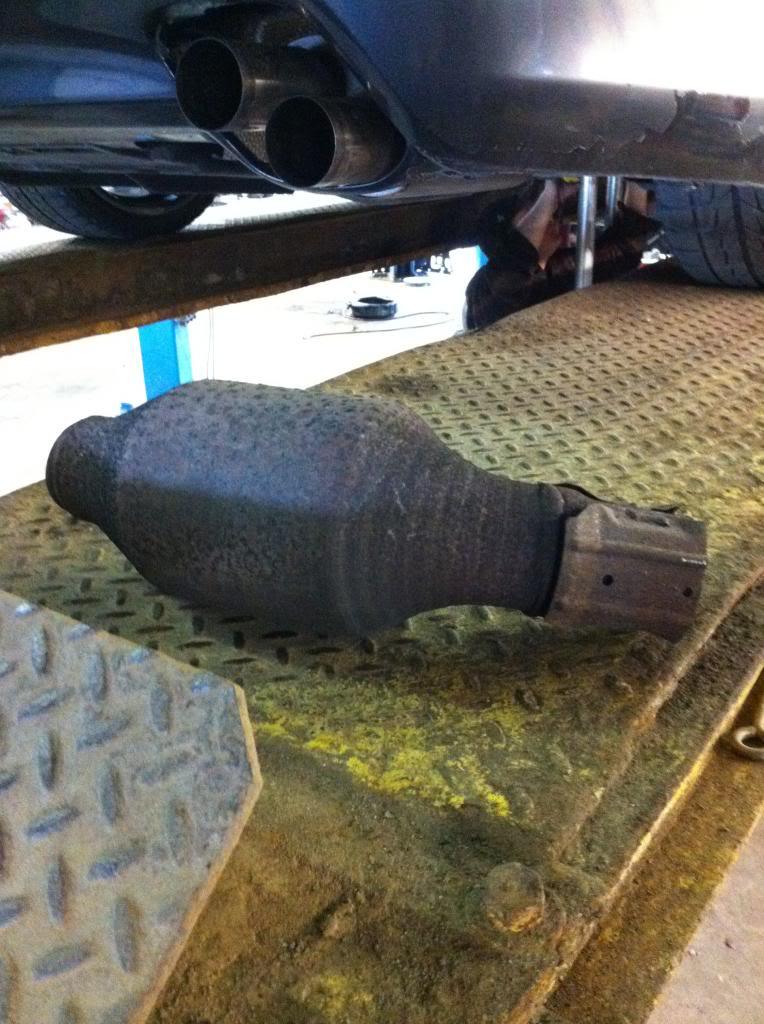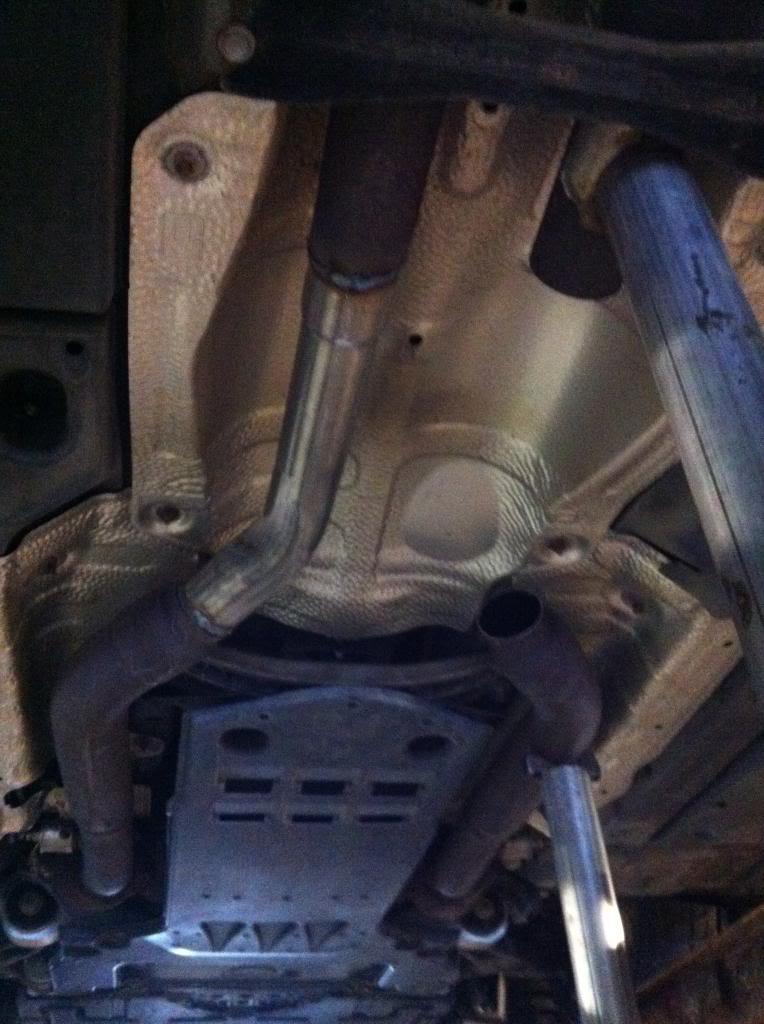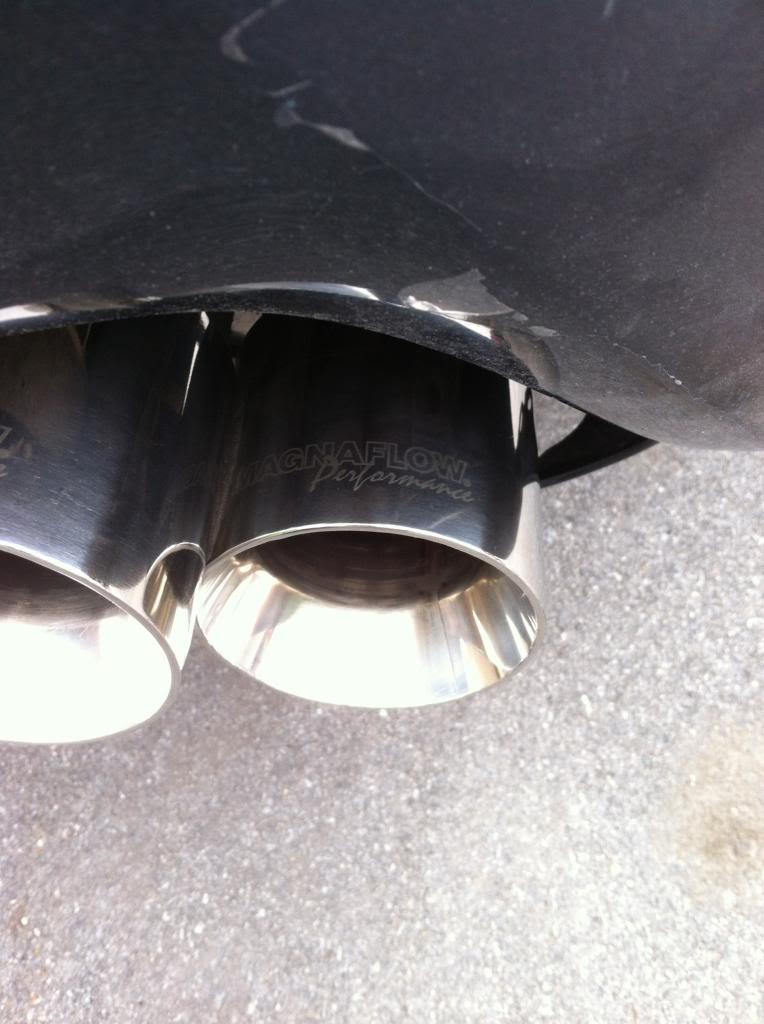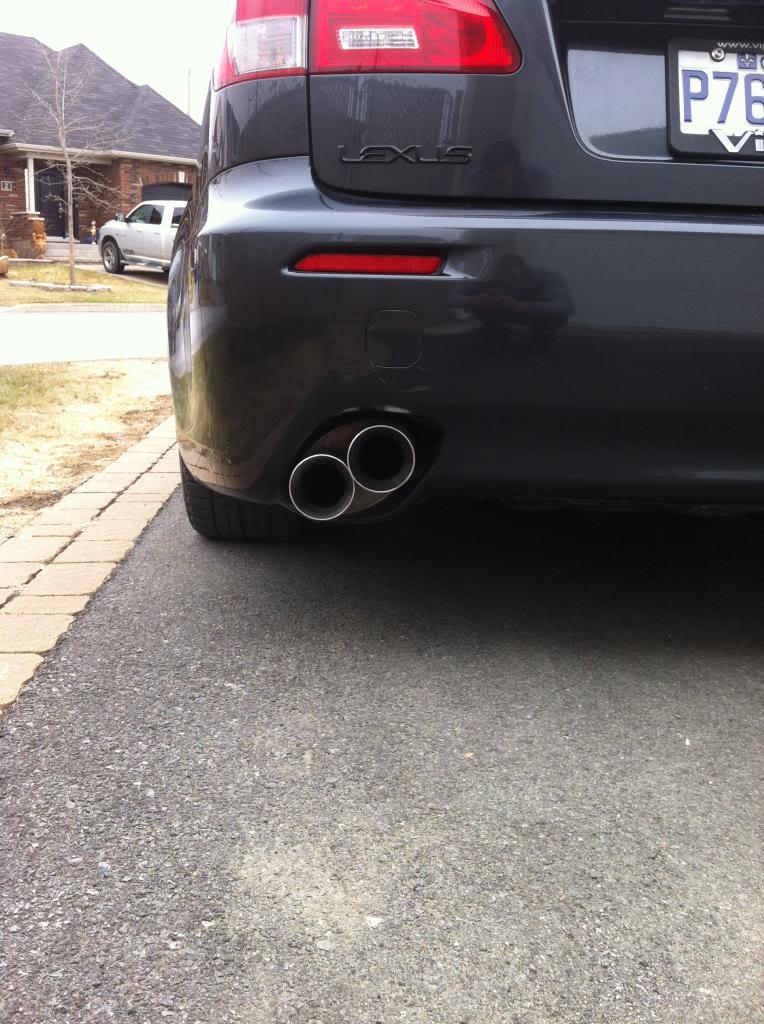 5-16-2014
12. Blitz Throttle Controller, IS-F Carpet Floor Mats with Figs Foot Plate, Foot Brake Pedal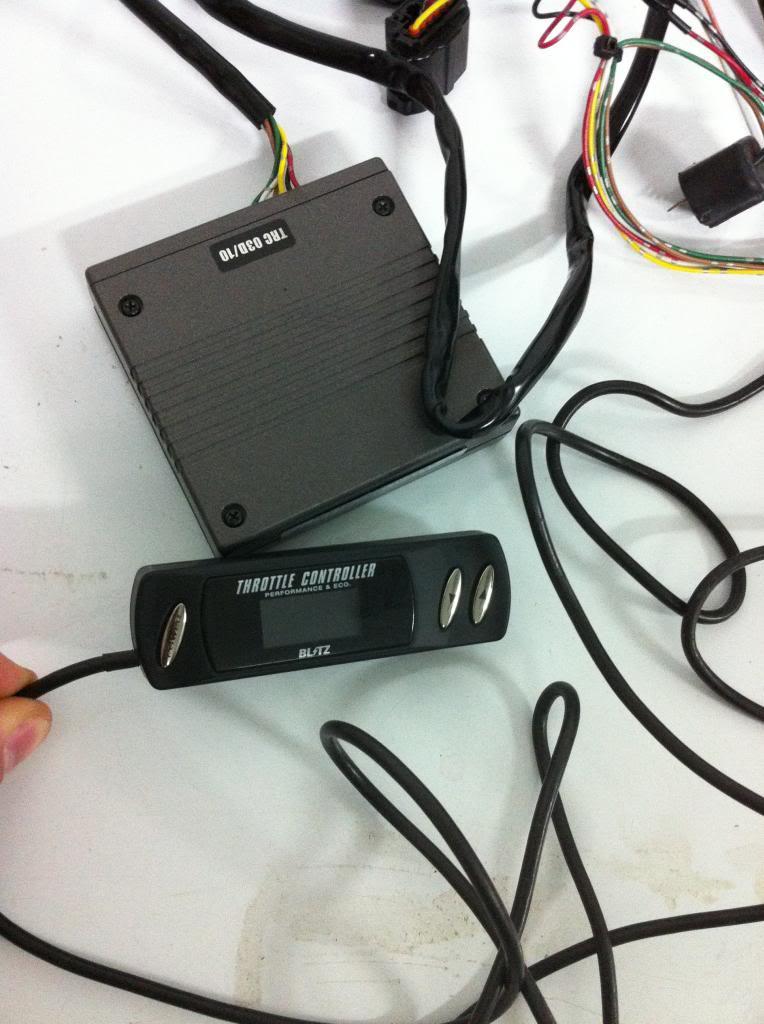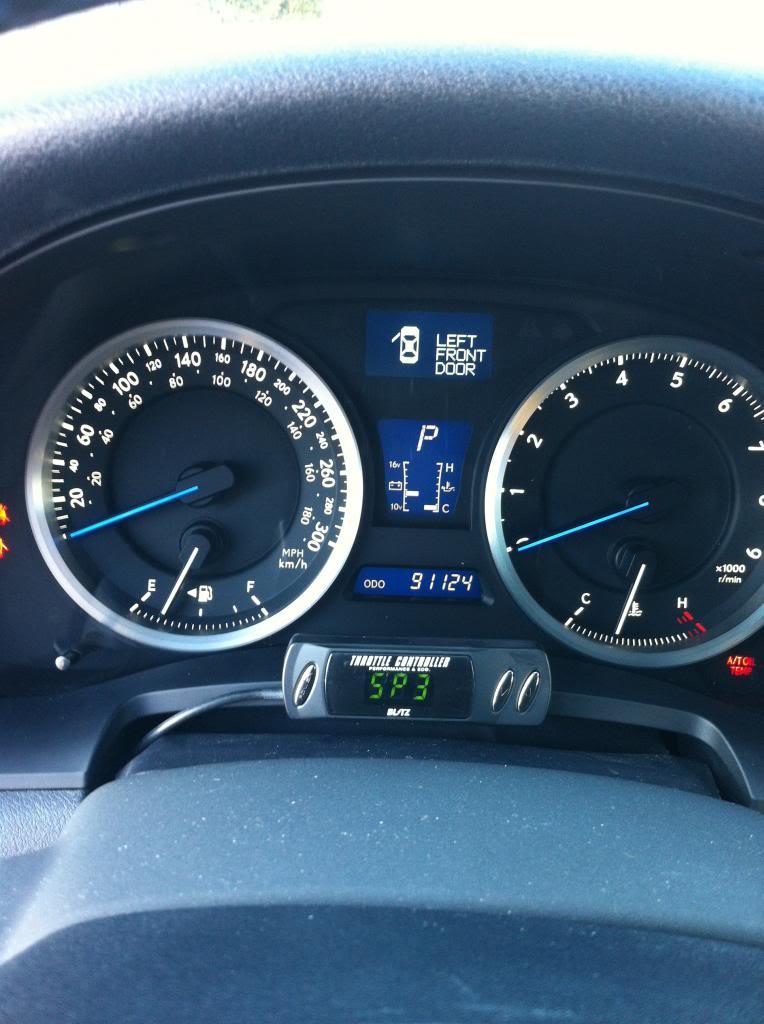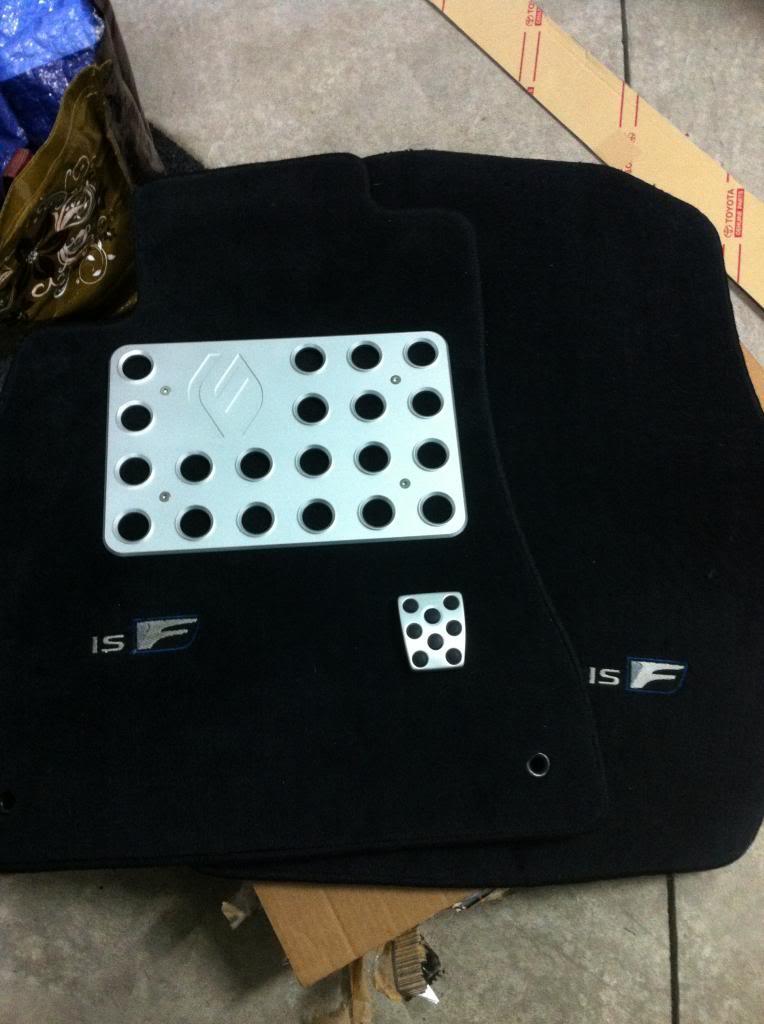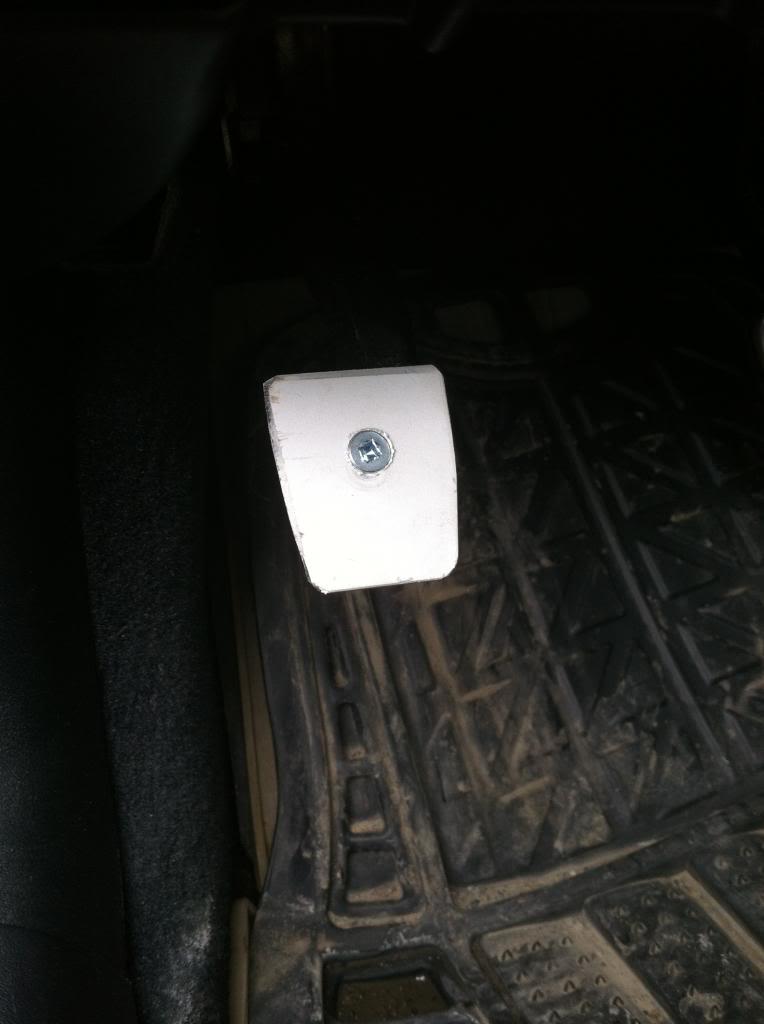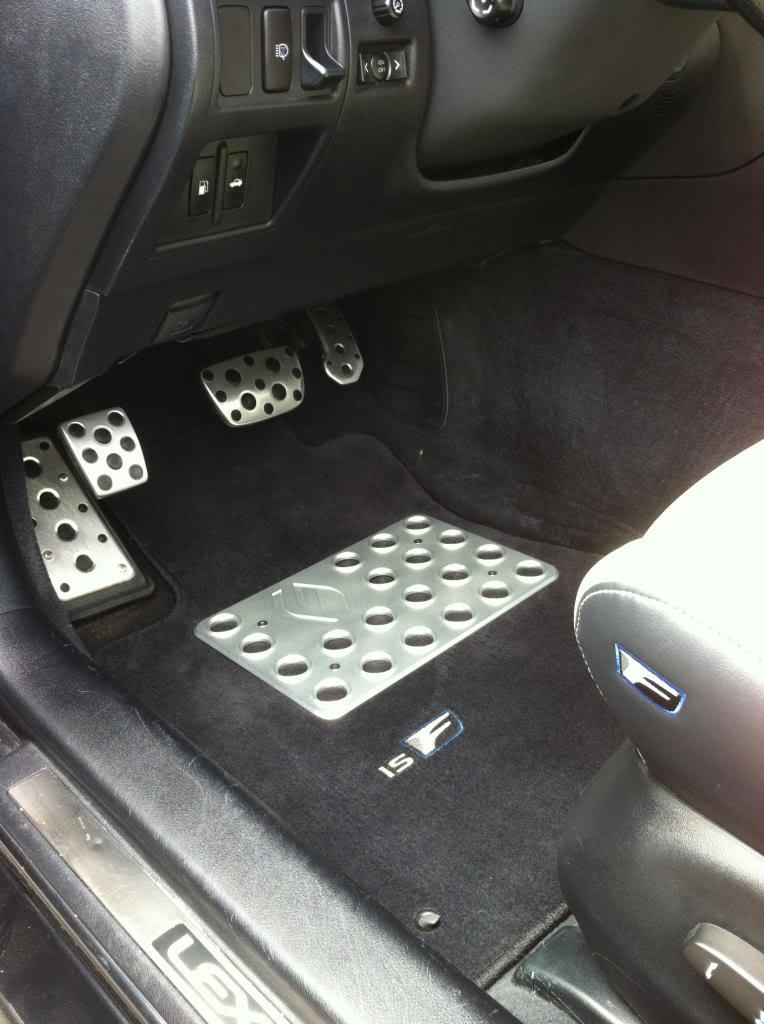 13. Lexon Front Lip & S4Play Diffuser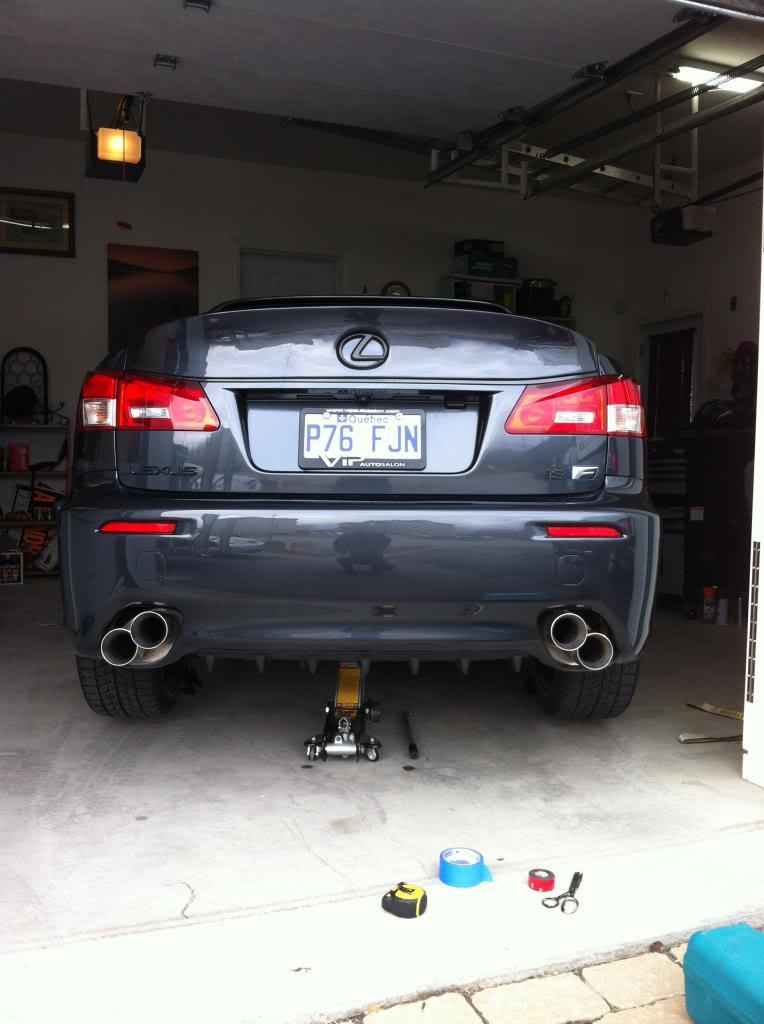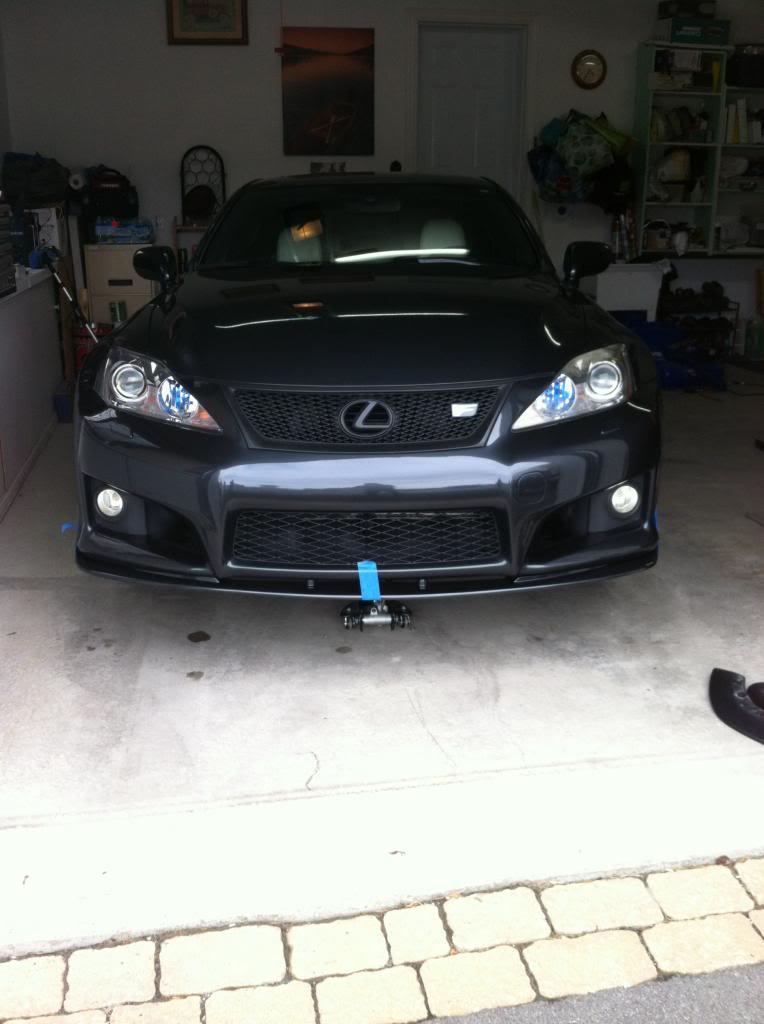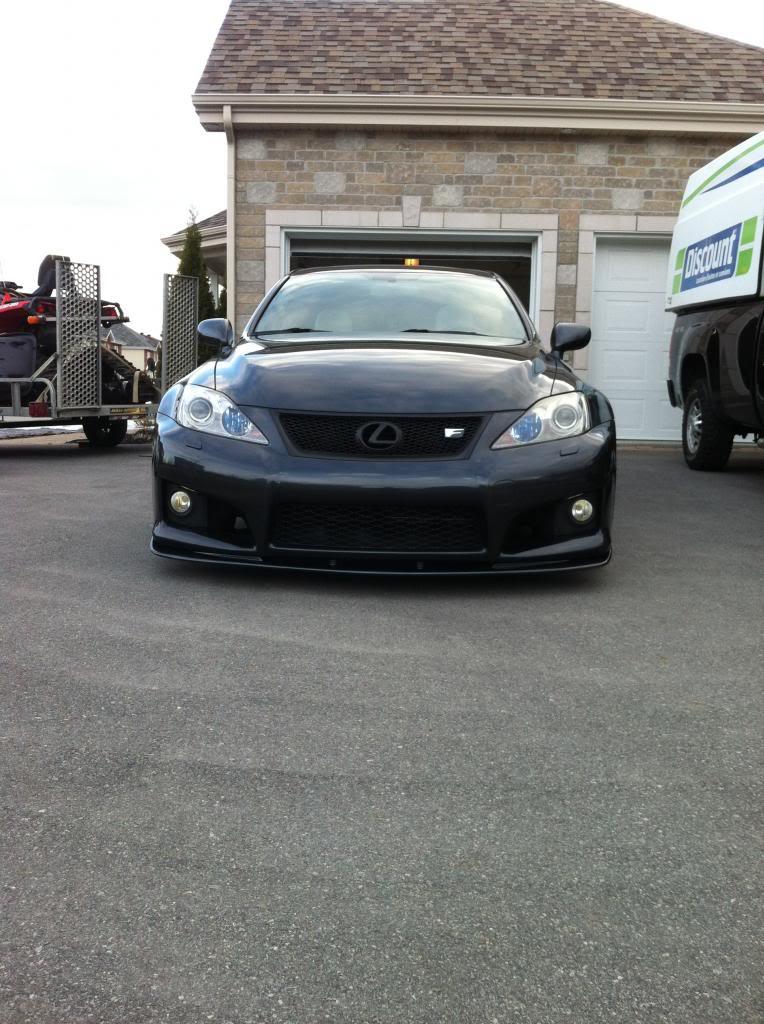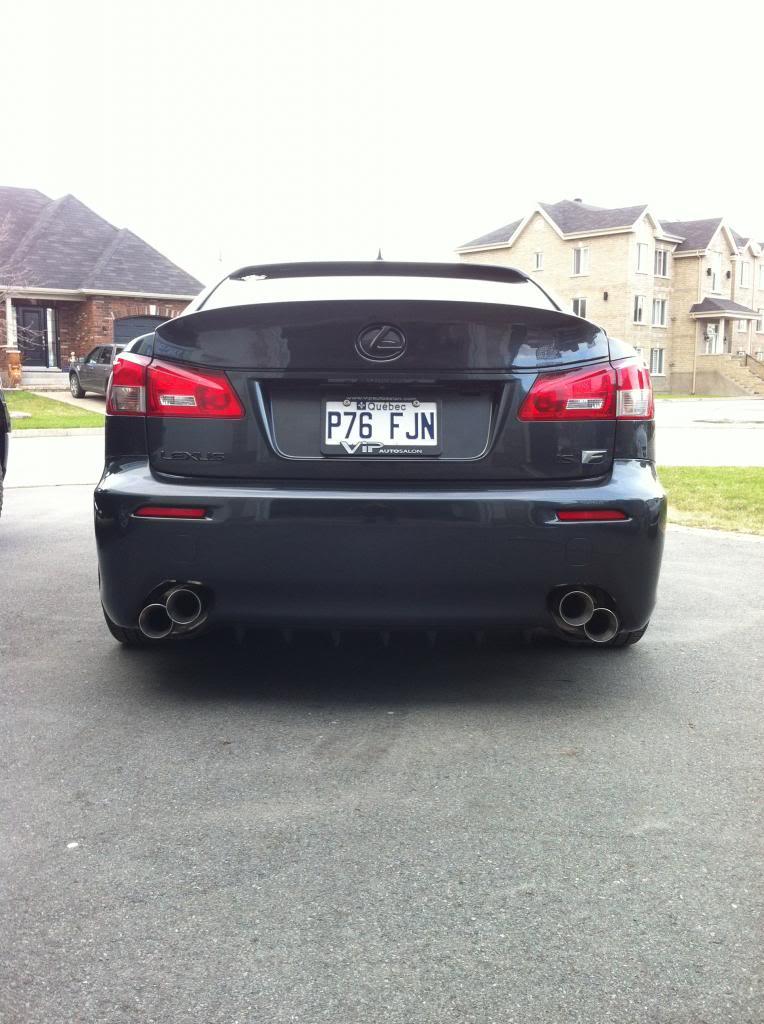 1 finger between the lip and my parking haha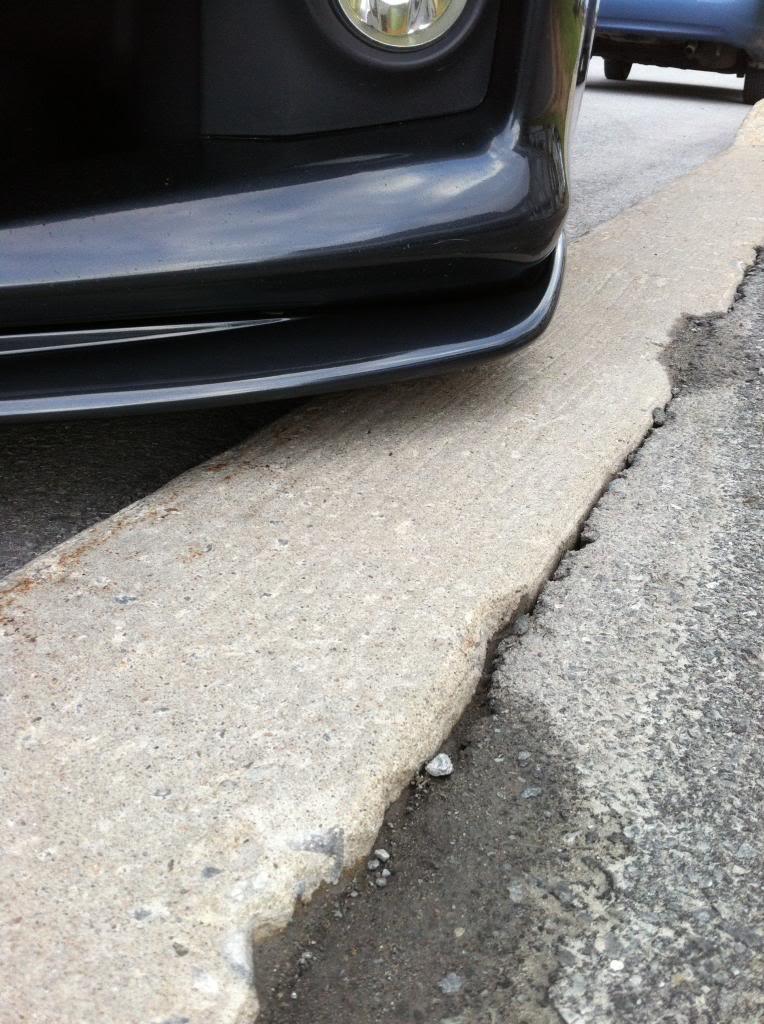 5-18-2014
14. Lamin-x Protective Film (Light Tint)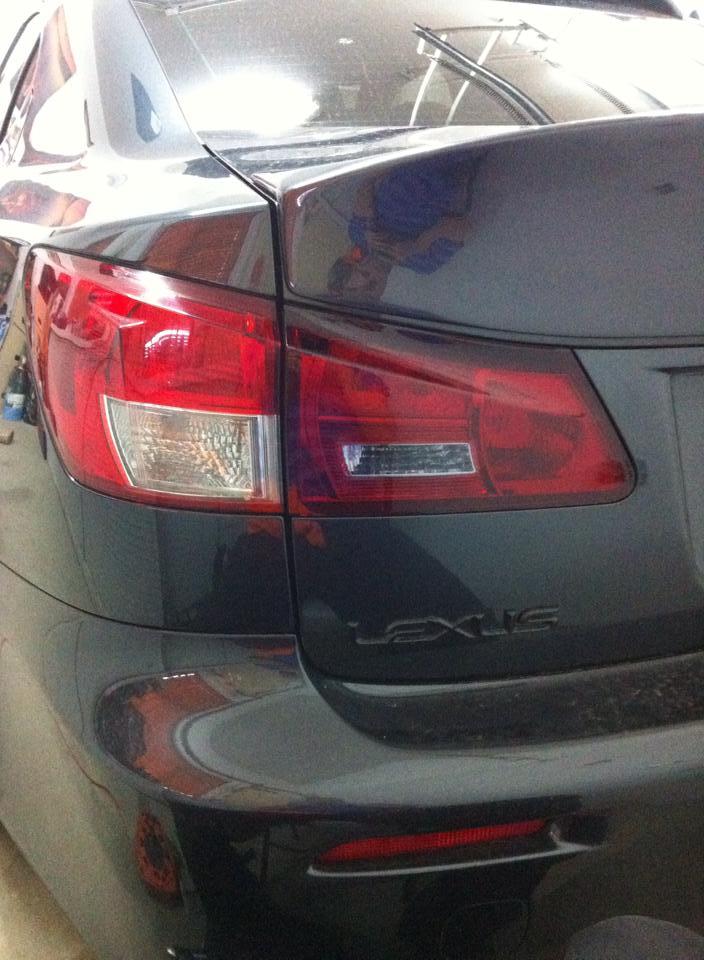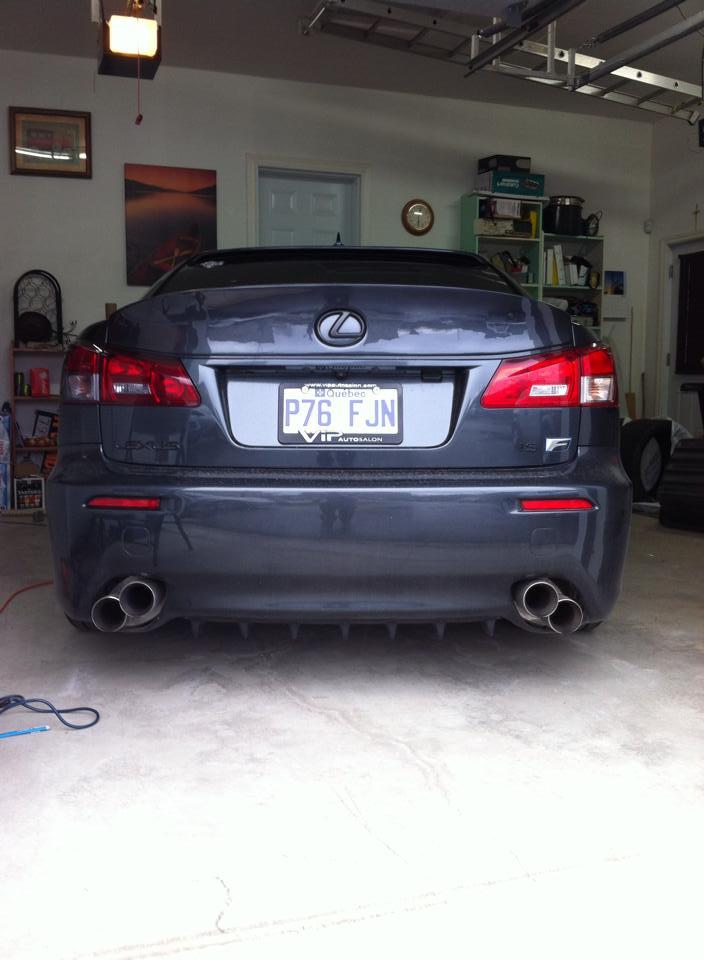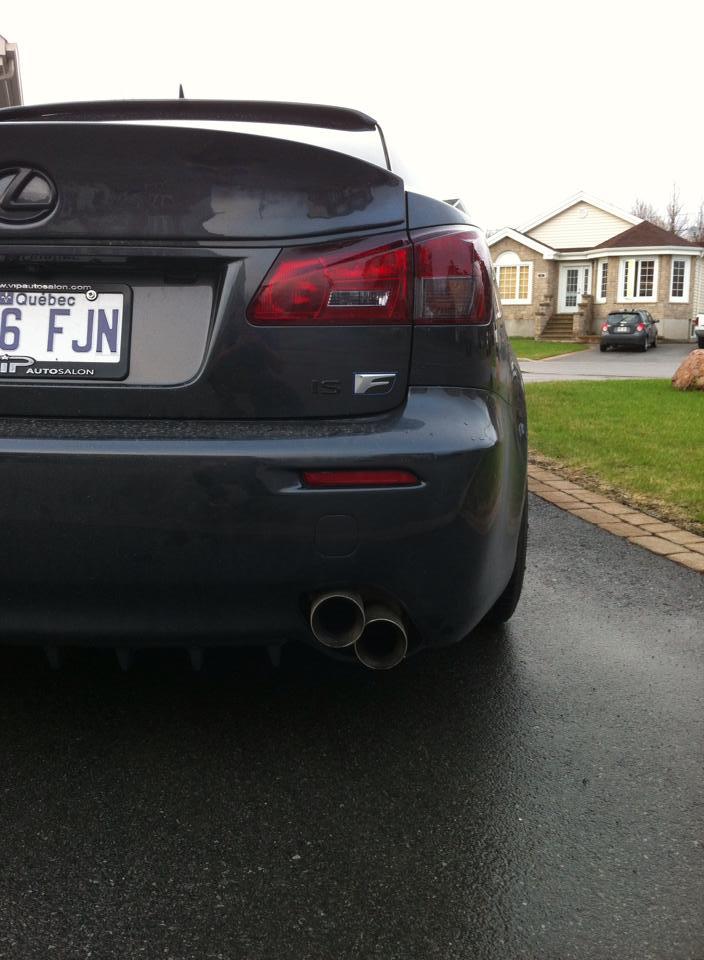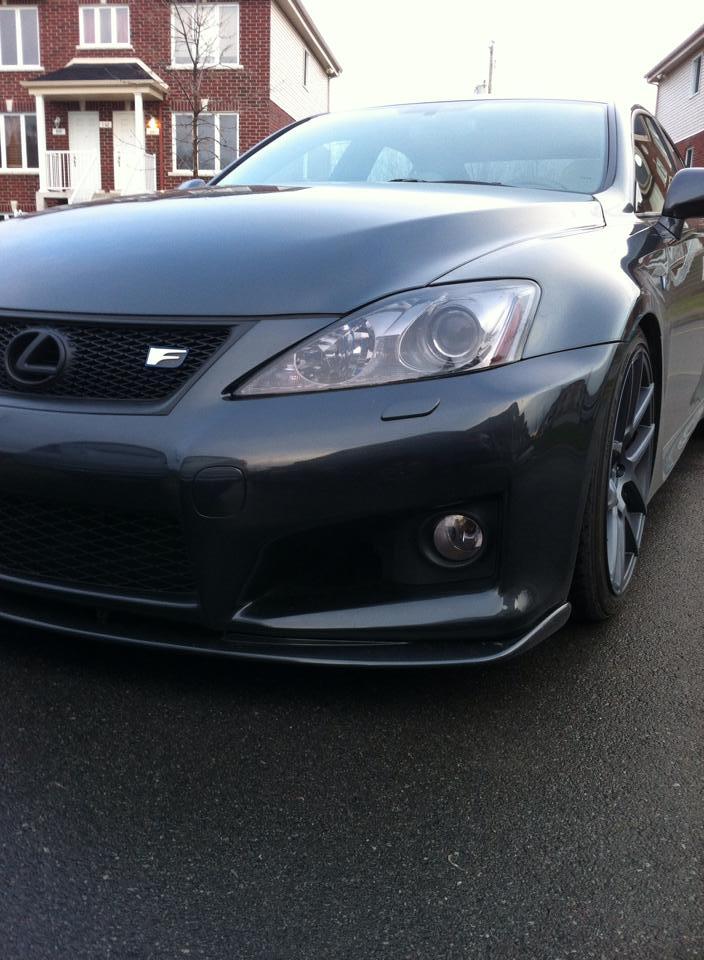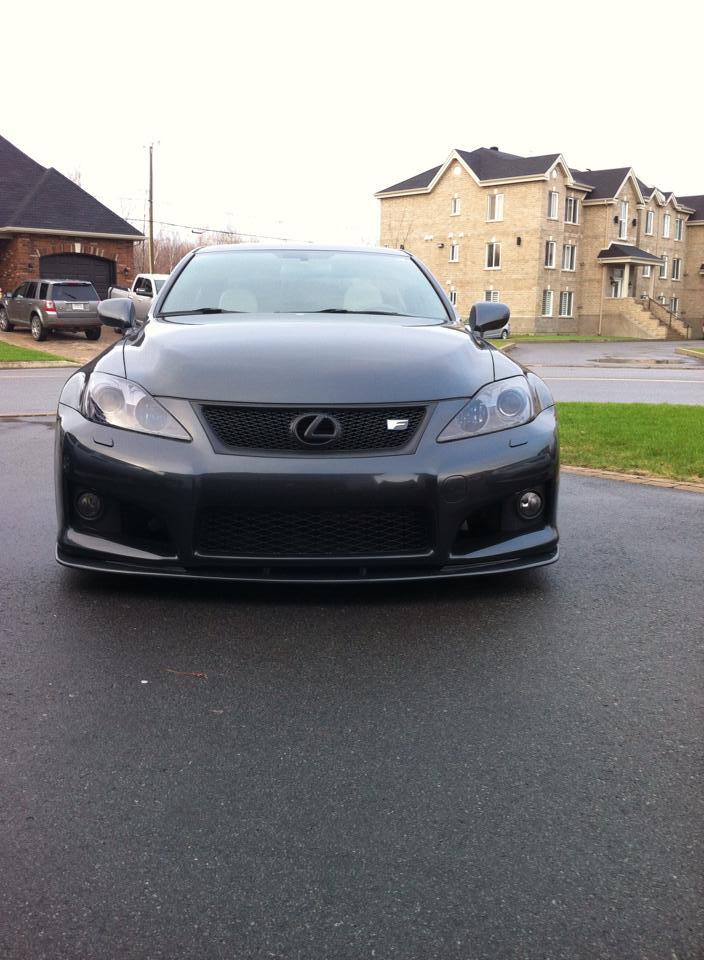 5-26-2014
15. DCTMS flat bottom carbon steering wheel & Titanium shift ****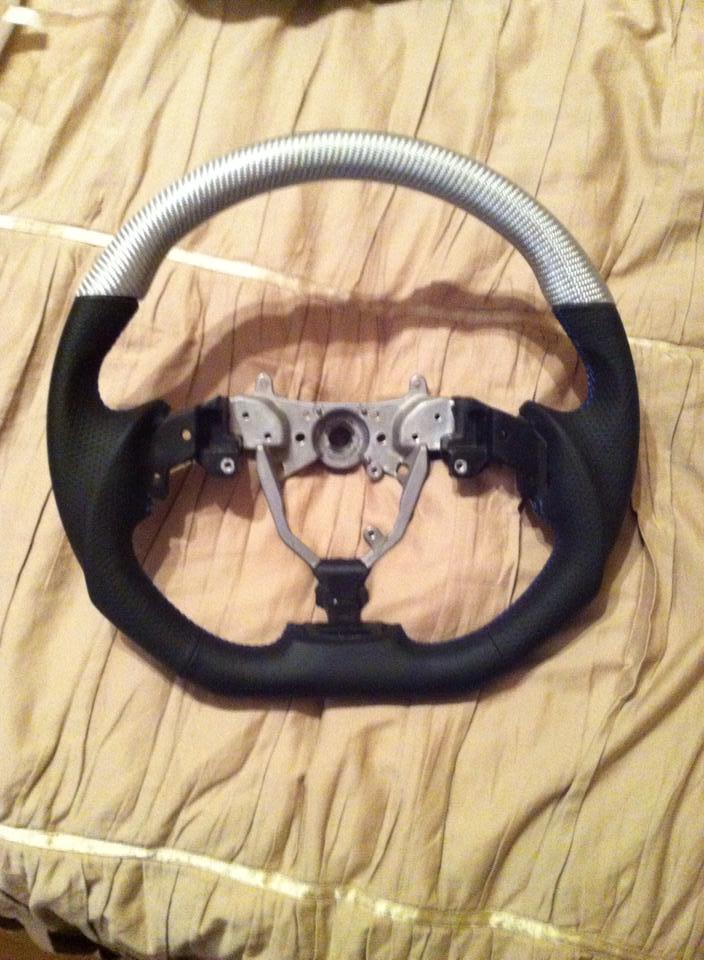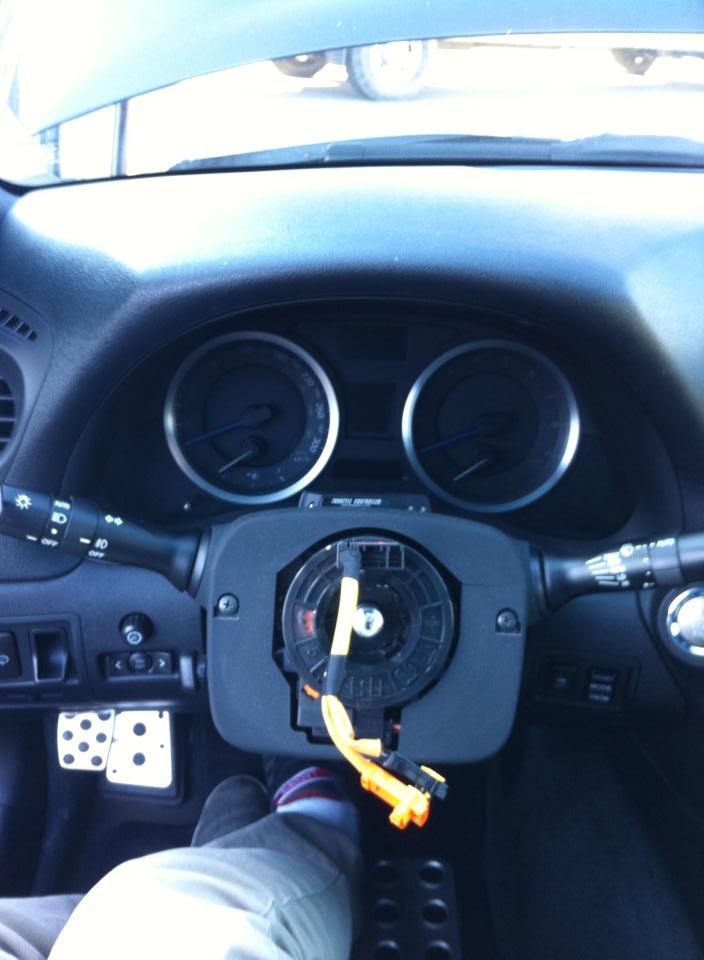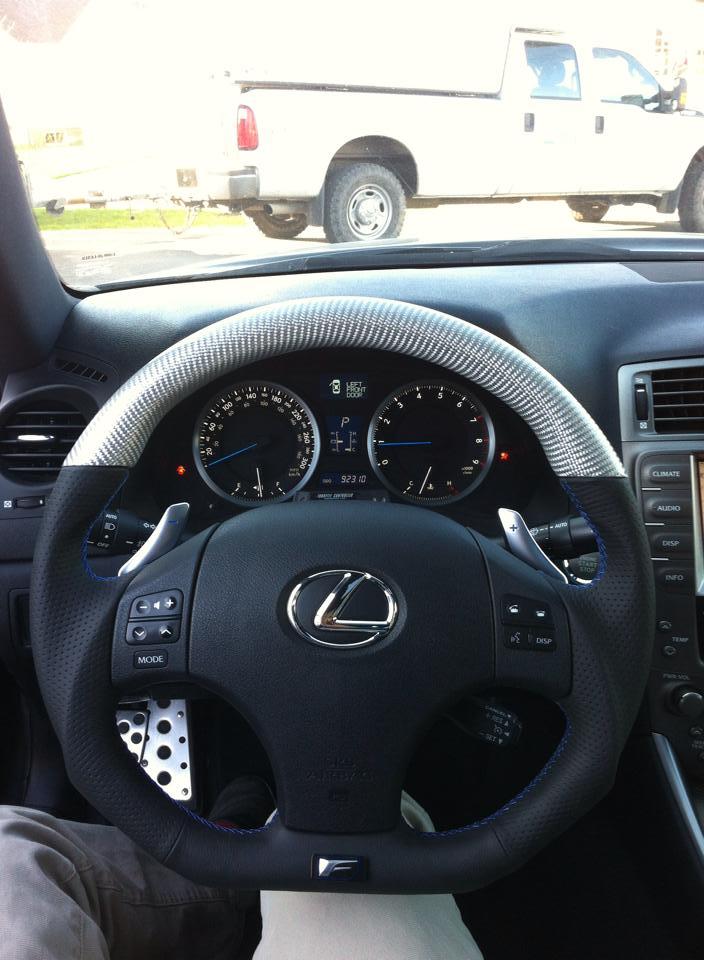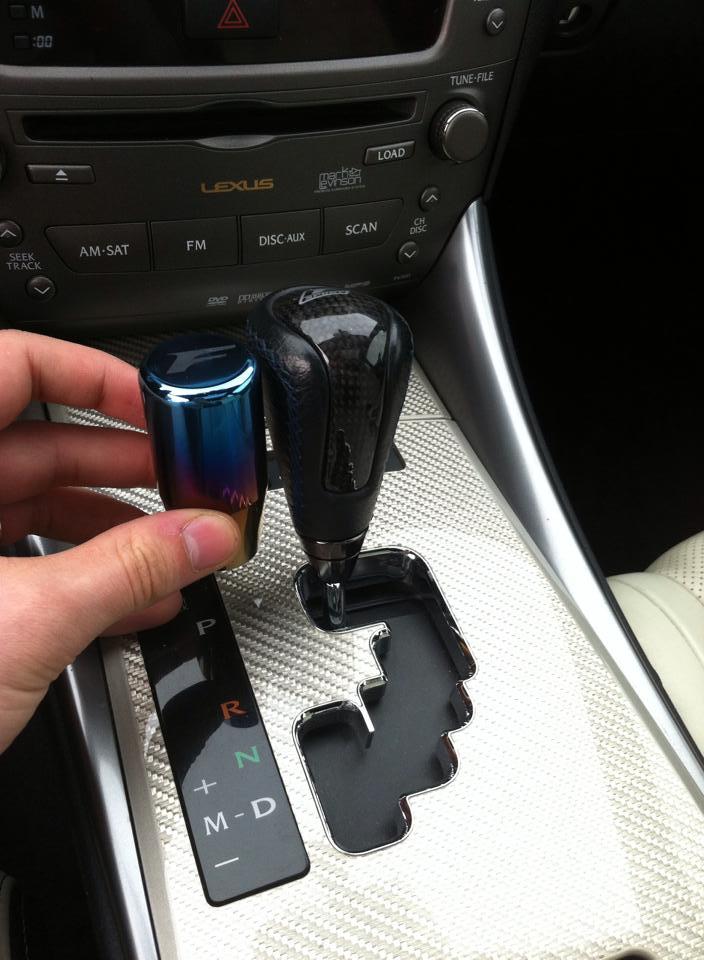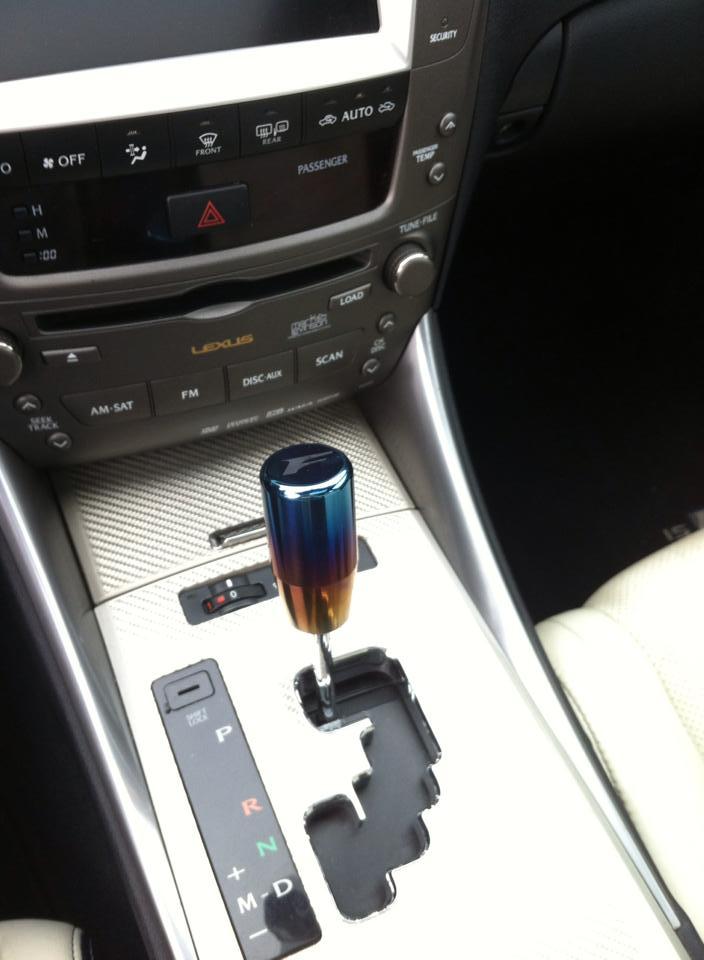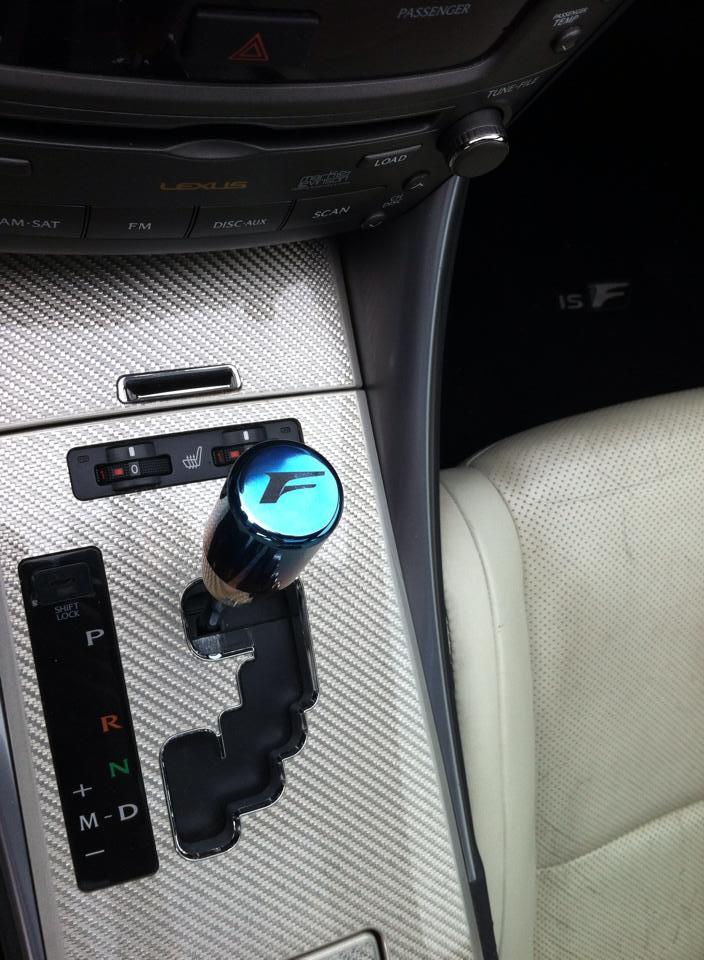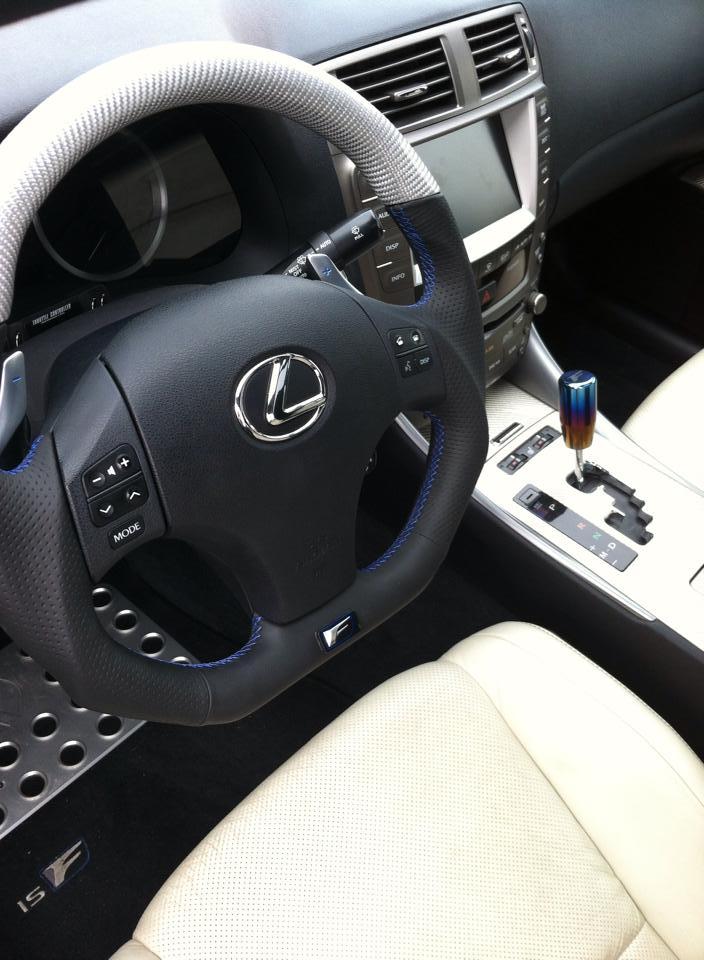 6-4-2014
Here you go !
6-15-2014
Yesterday at the track ! It was my first track day and I still can't believe how fun it was. The F is a track monster. I will have some more pictures will driving soon.
6-16-2014
Little video recap of 2 laps. It was my very first track experience, feel free to leave me some advices on my driving!
7-8-2014
Will have to slow down the mods a little bit, just bought my first house

Not so bad considering I'm only 21 years old haha. Can't wait to wash the F in the driveway every saturday morning !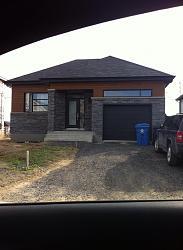 7-31-2014
UPDATE.
Freshly repainted calipers, new lug nuts & studs and a full detail (claybar, swirl remover, wax).
The car look cleaner than ever !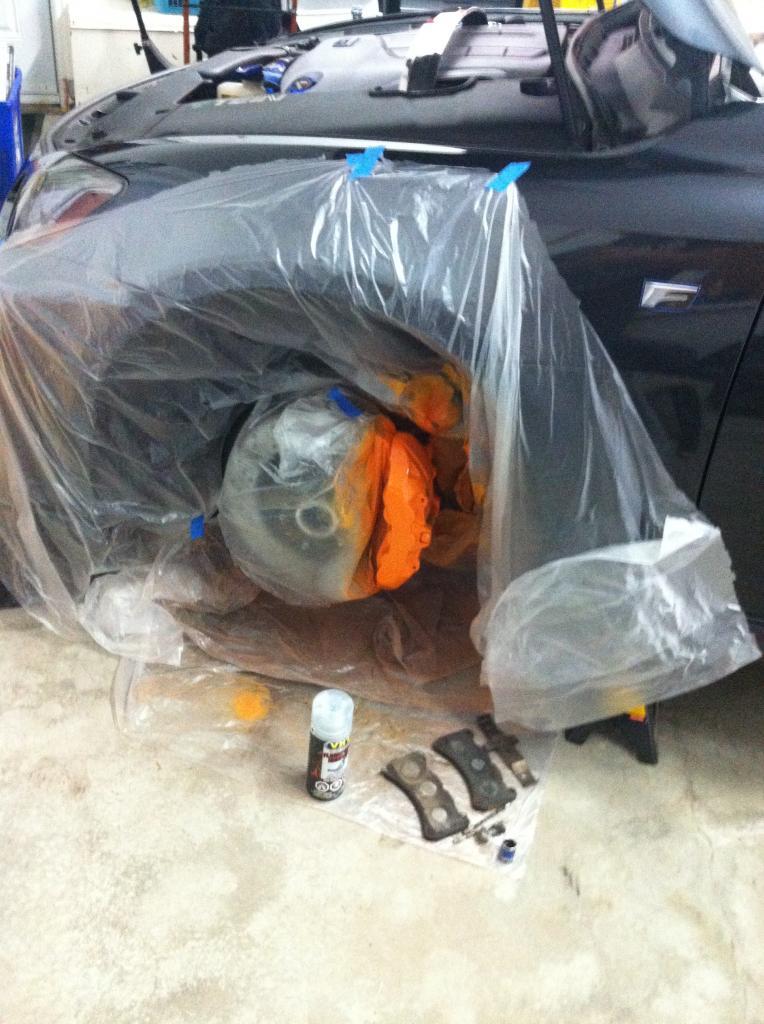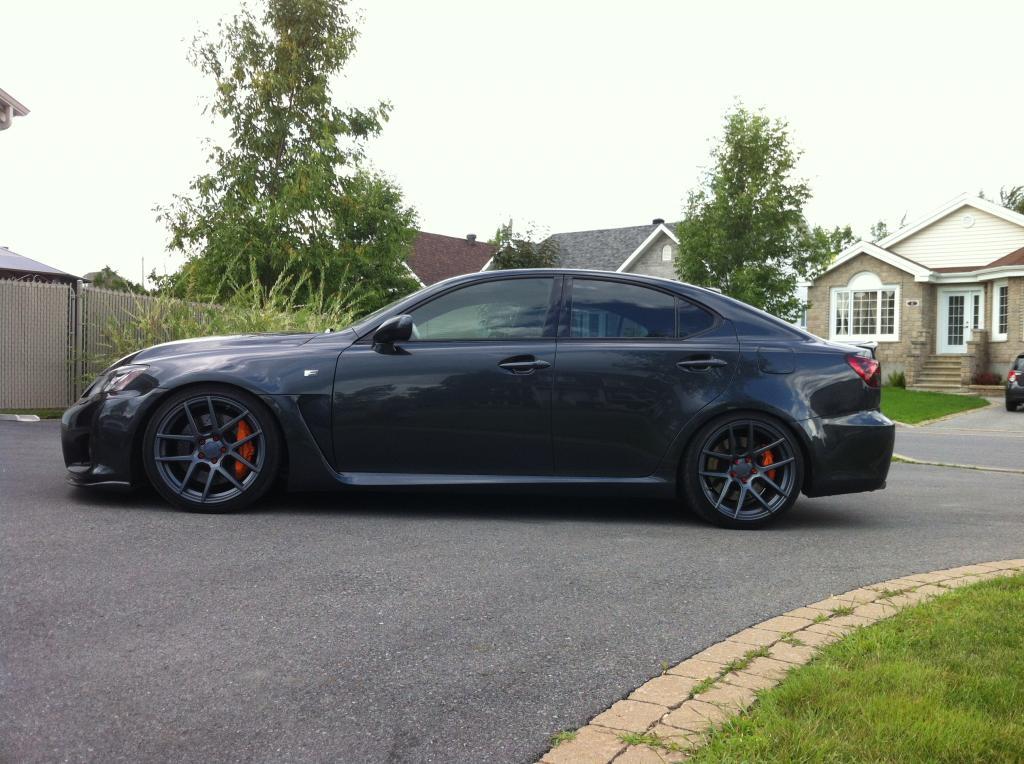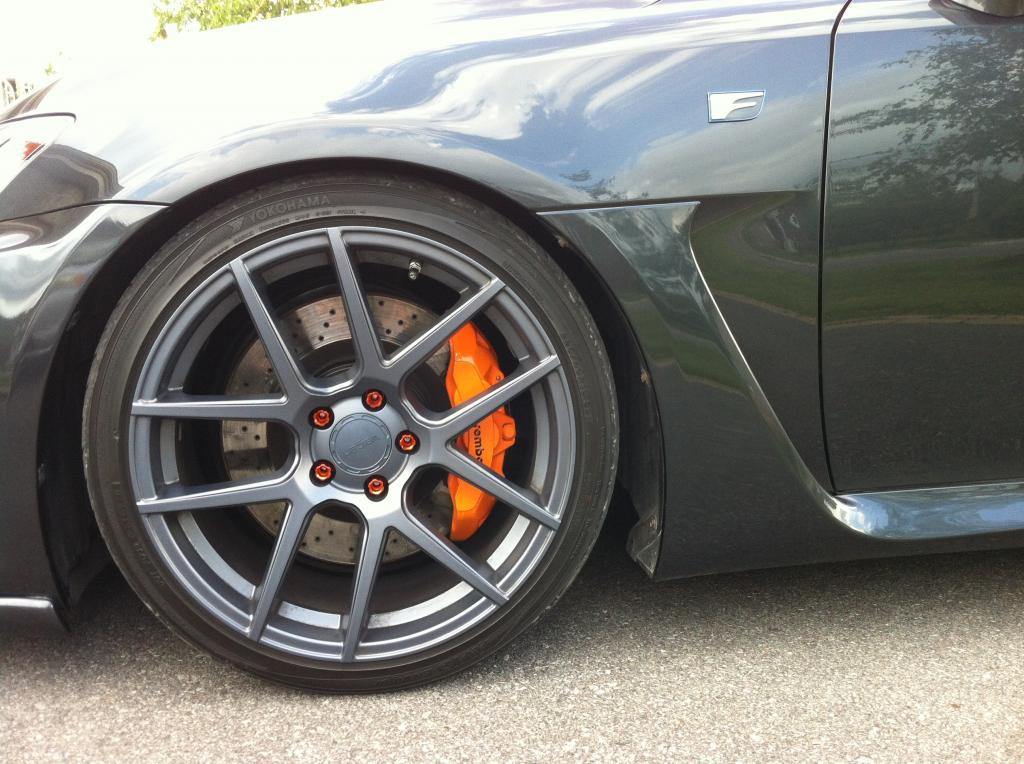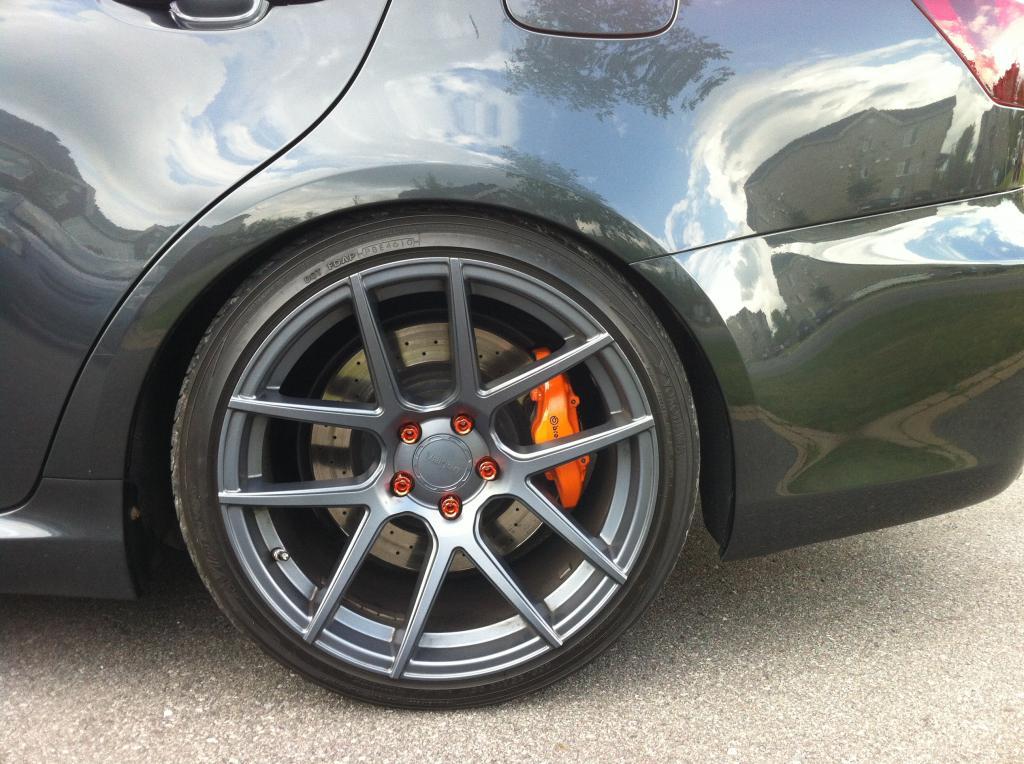 9-4-2014
Nothing new. Only great pictures from monday at Napierville Dragway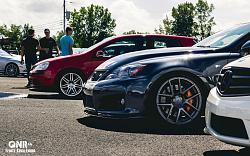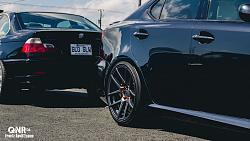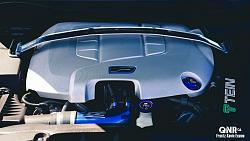 1-5-2015
I forgot to update my first post, but I don't installed my 245/275 PSS. I bought them, but finally runned my old tire (oem spec) to see if I will have rubbing issue. I don't rub at all with the 225/255 setup. I don't think 245 will be an issue in front, but 275 in the back will definitely need a roll. I don't even know why I don't rub in the back because my tire sit very flush to my unrolled fender.
4-3-2015
Winter is finally away, switched back to summer setup.
Will be doing some maintenance during the week:
- Front & Rear brake pad
- Brake fluid complete flush
- Rear differential fluid flush
- Spark plug
- Replace my broken navigation touchscreen (new unit bought on ebay)
I have an appointment tomorrow to put my new Michelin PS2 on.
Full paint detailing is also scheduled!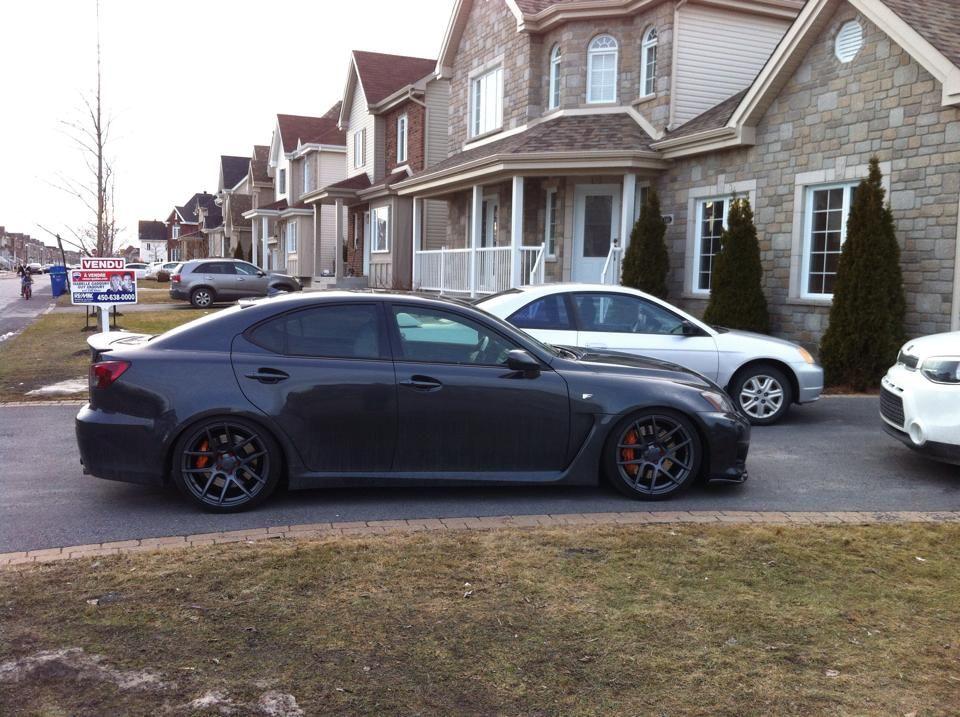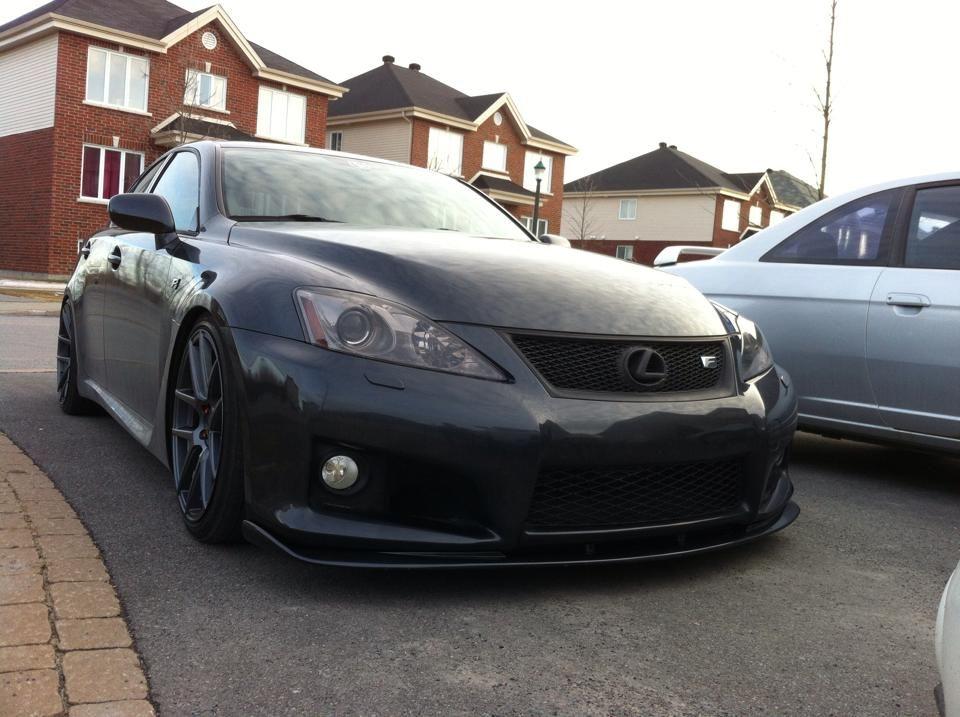 6-16-2015
Don't have any big update to do, just changed front pads in preparation for this weekend track day!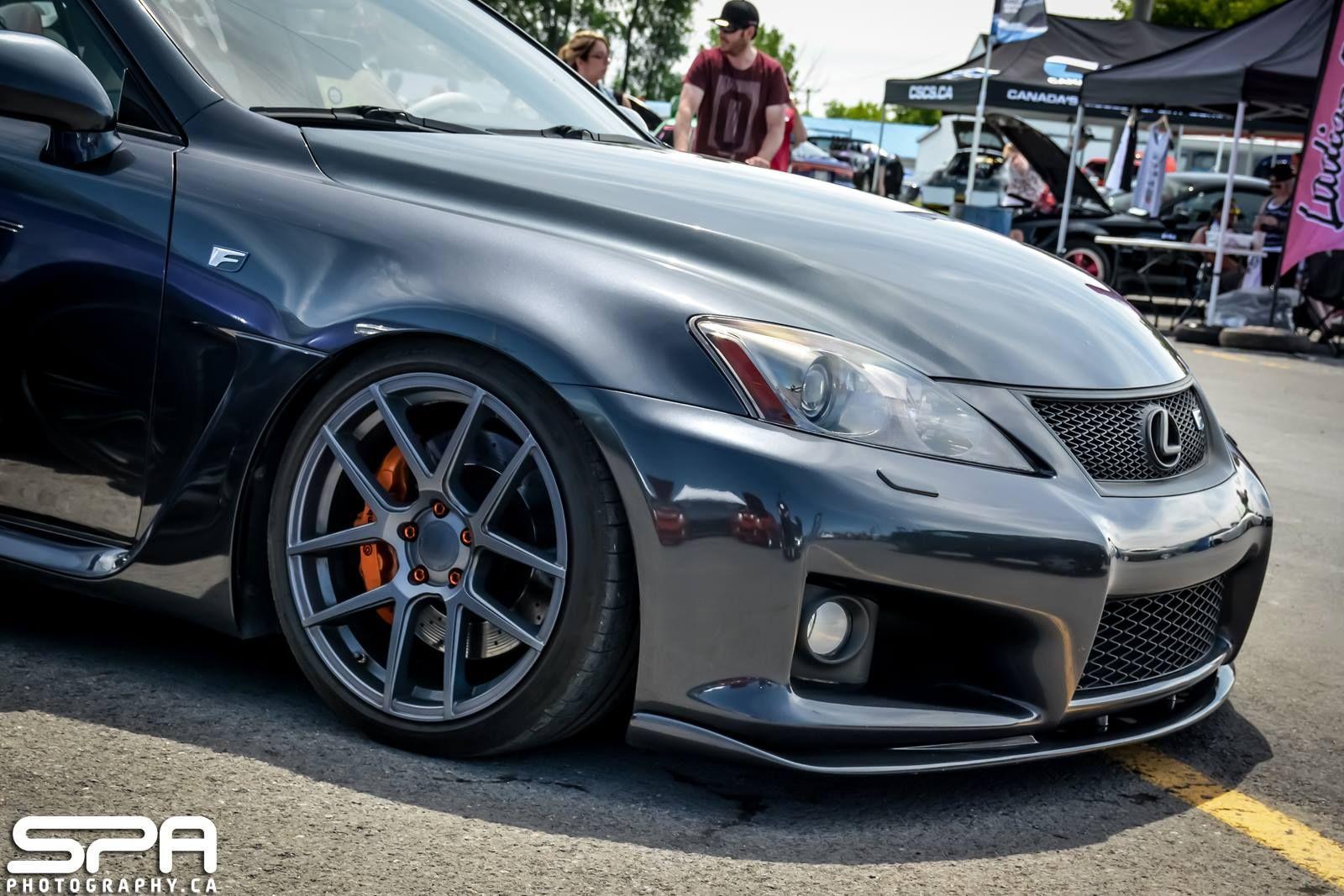 6-22-2015
Here's some pictures and a video from saturday at Sanair racetrack.
It was the first 1/2 mile event to ever happens in Quebec.
I had some fun chasing my friend M5 during the lapping sessions.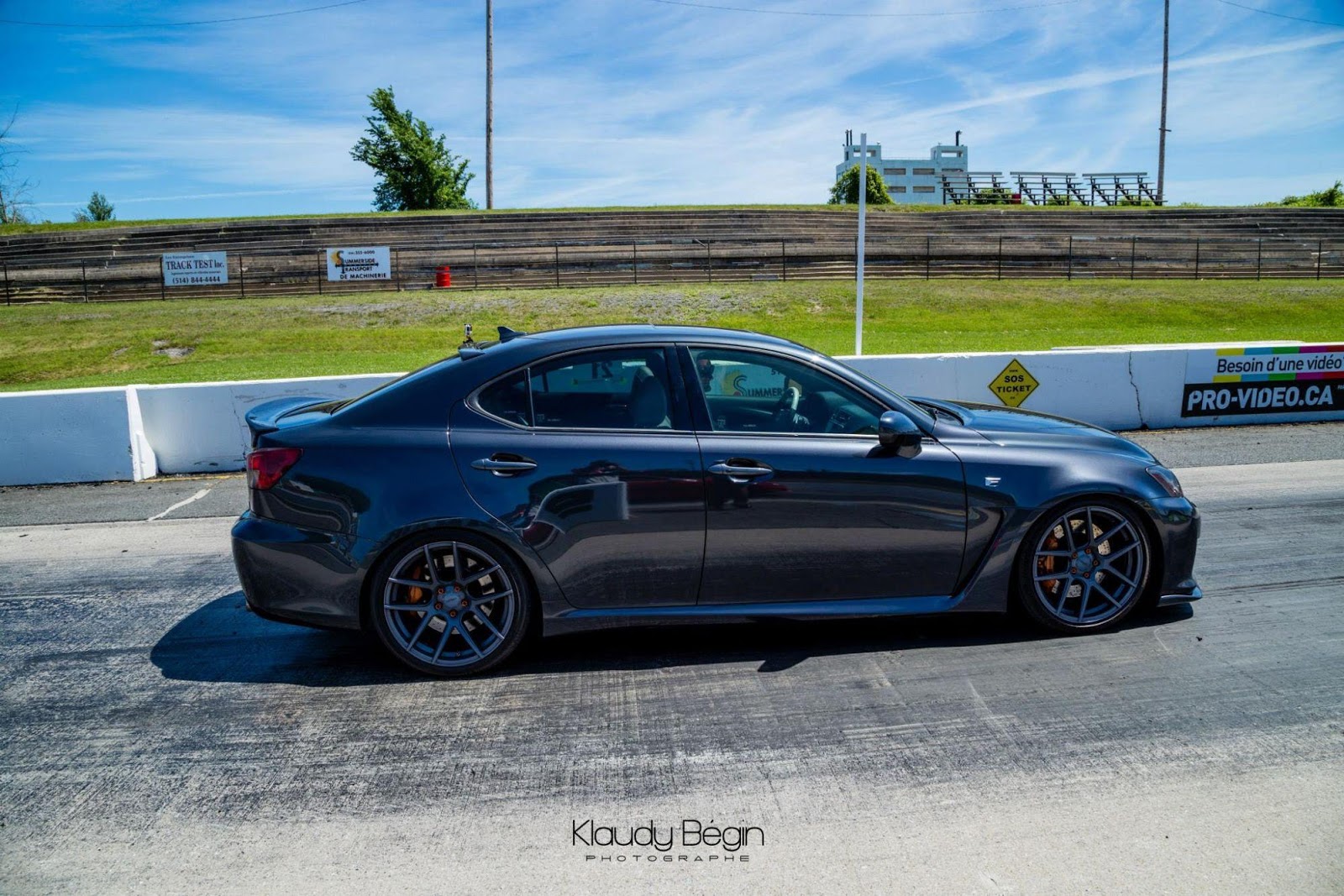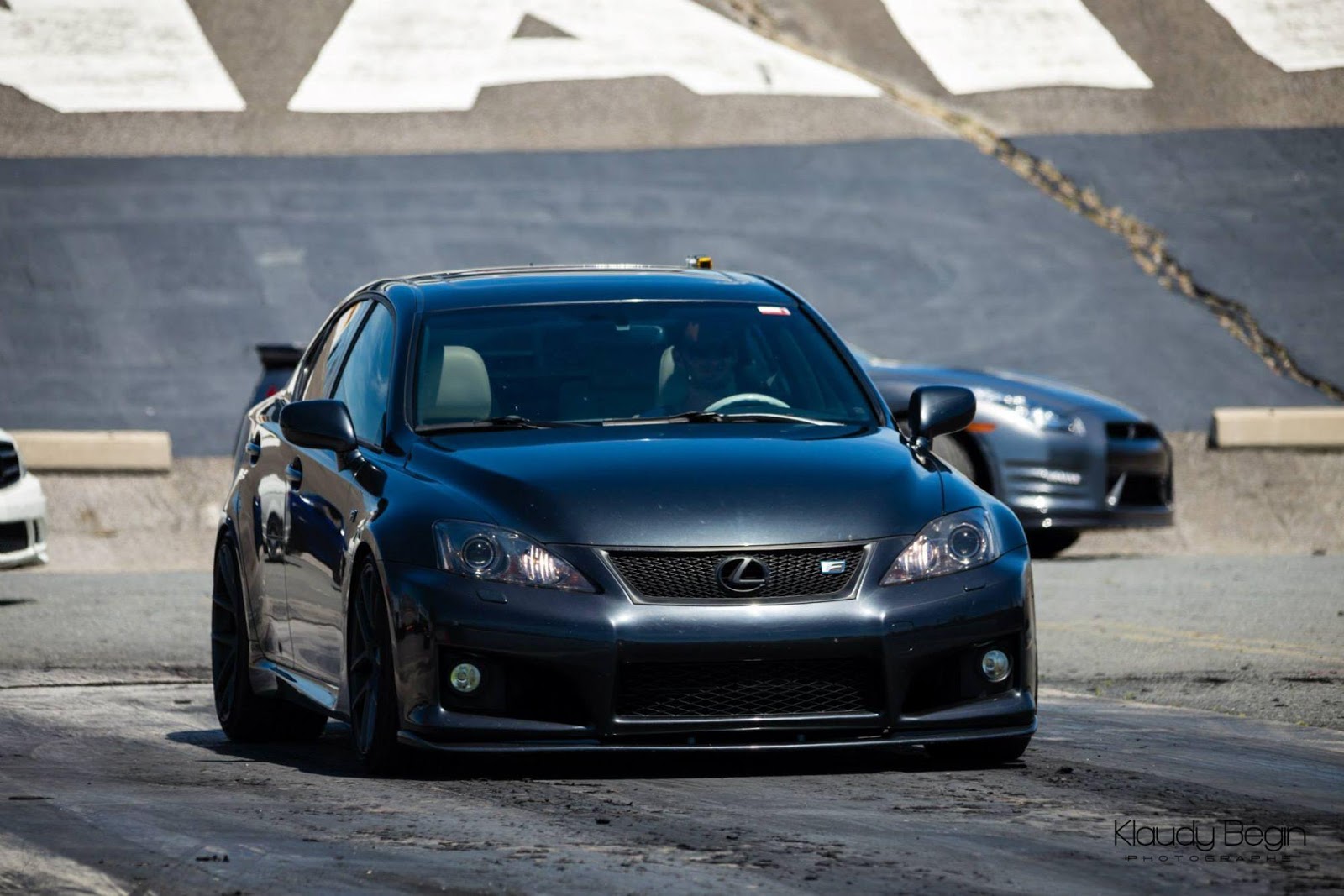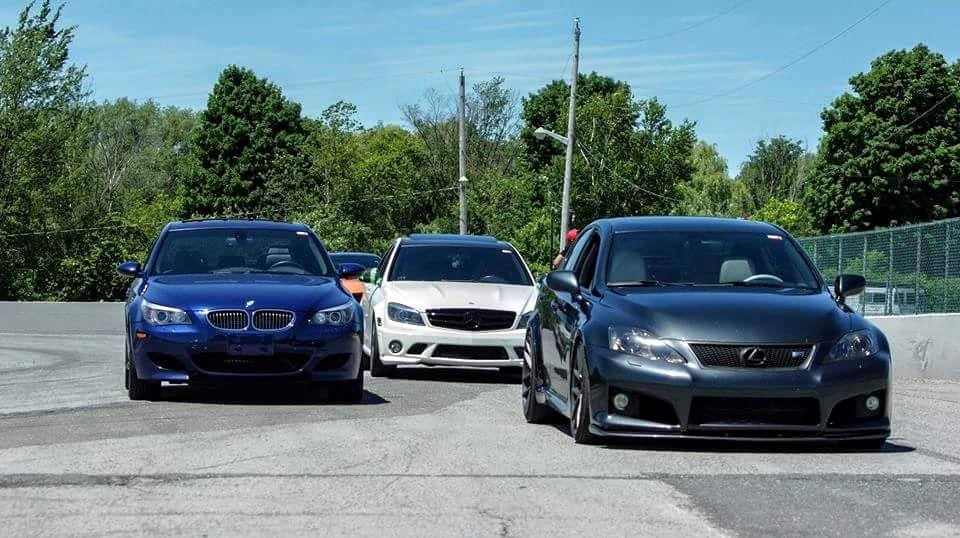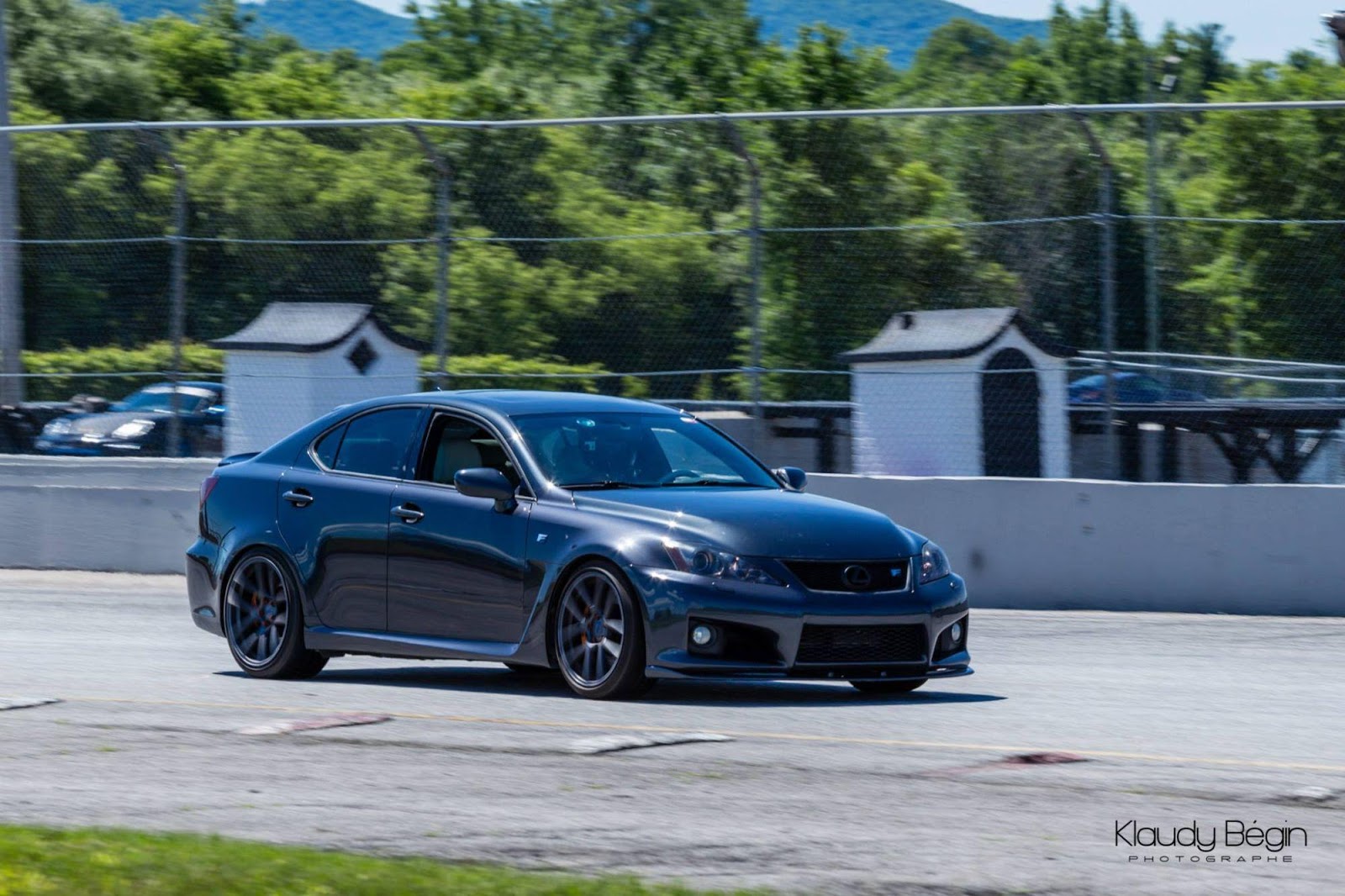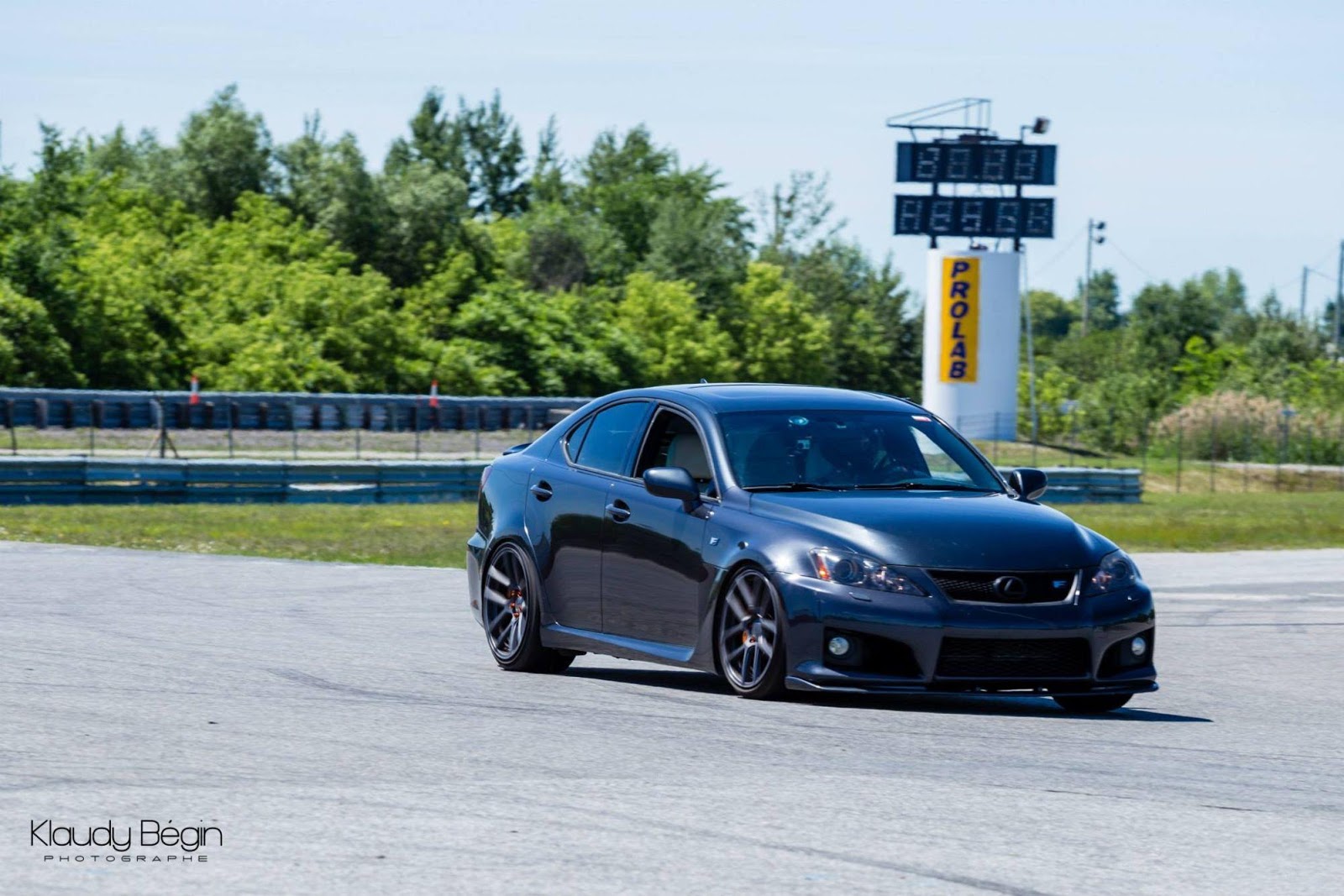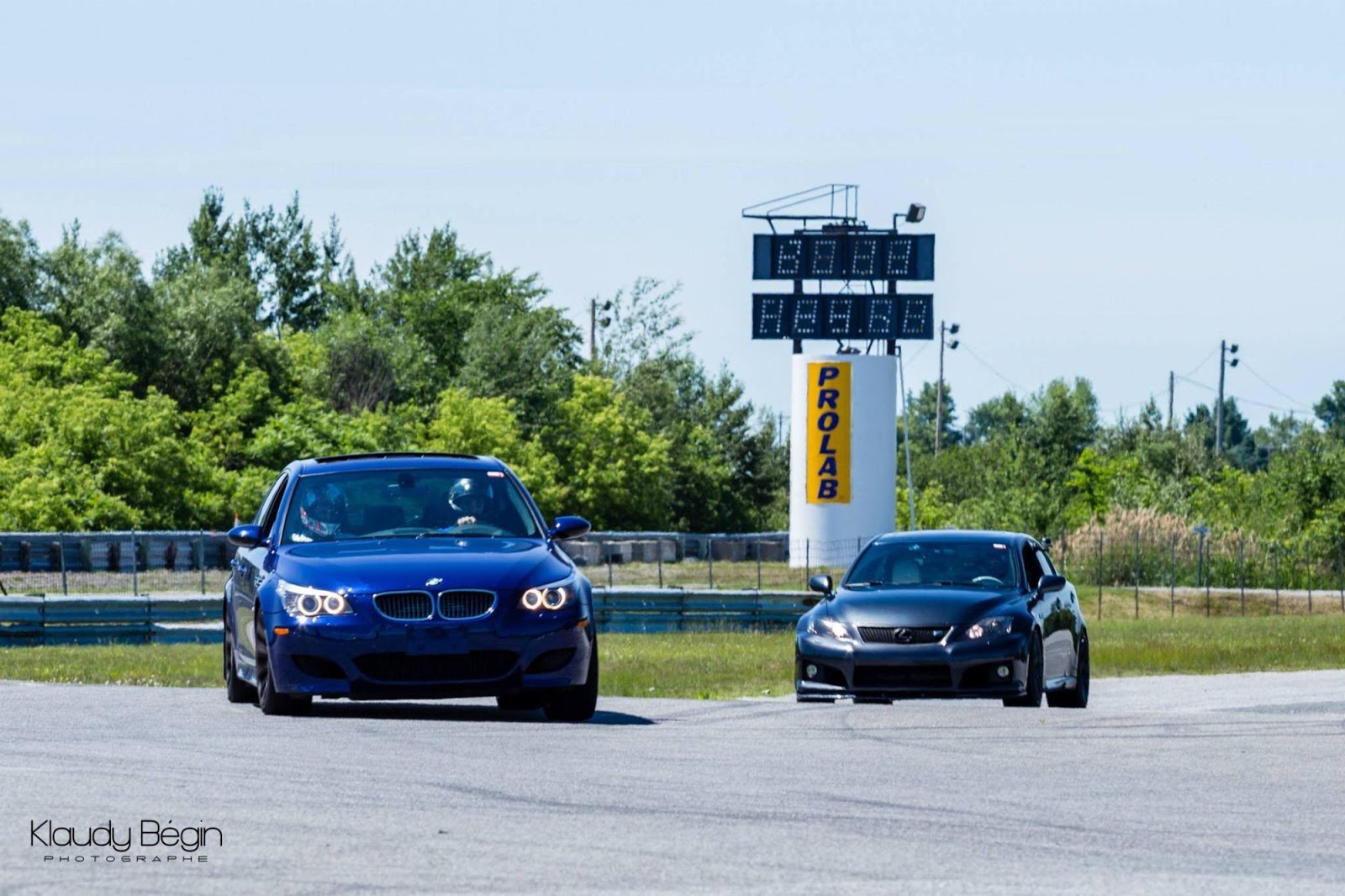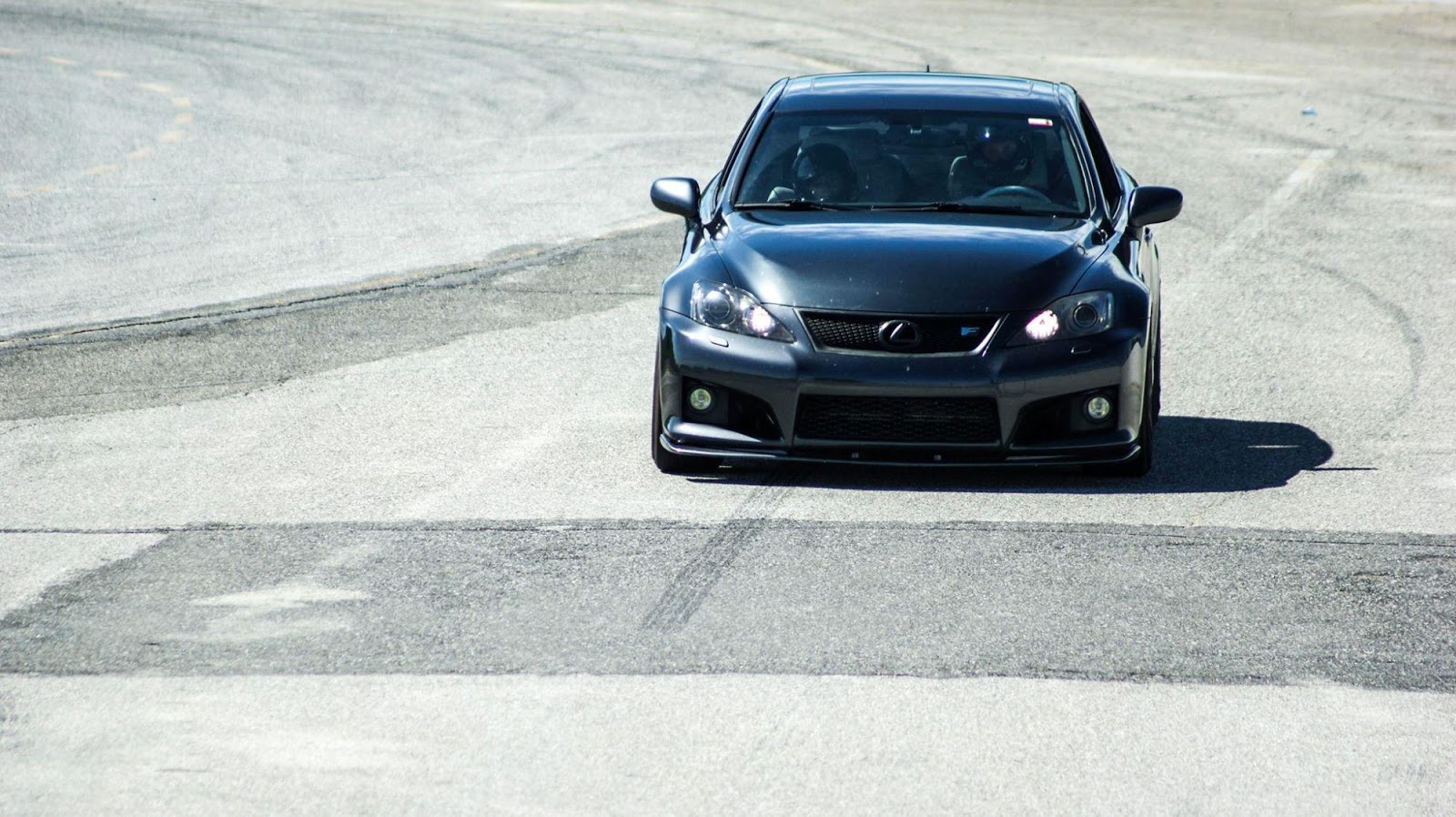 5-3-2016
2016 Update

It's been a while since I've make an update here because I didn't had a lot of the time for the F with the new house. I decided to make some subtile changes for 2016:

- Installed a Tom's gloss black rep diffuser (since I winter drive my F, I have 95% chance that someone will bump me next winter, so i didn't wanted to invest in a real carbon one).

- Installed RRracing USRS LCA bushing. Feeling of the car is incredible, definitely one of the first mod I should have done.

- Removed plasti-dip on the window trims and wraped them with Outmotoring tape. Very easy job, just take a little patience.

- New Michelin PS2 tires and Project Kics R40 lug nuts.

- Removed my Lamin-x film over the headlight. I will bring them to a friend shop in the next few weeks and he will make me some custom black housing (pictures to come).

- I will repaint my caliper in yellow with custom ''F Brembo'' stickers. I really love the actual orange, but I need some change

(pictures to come too).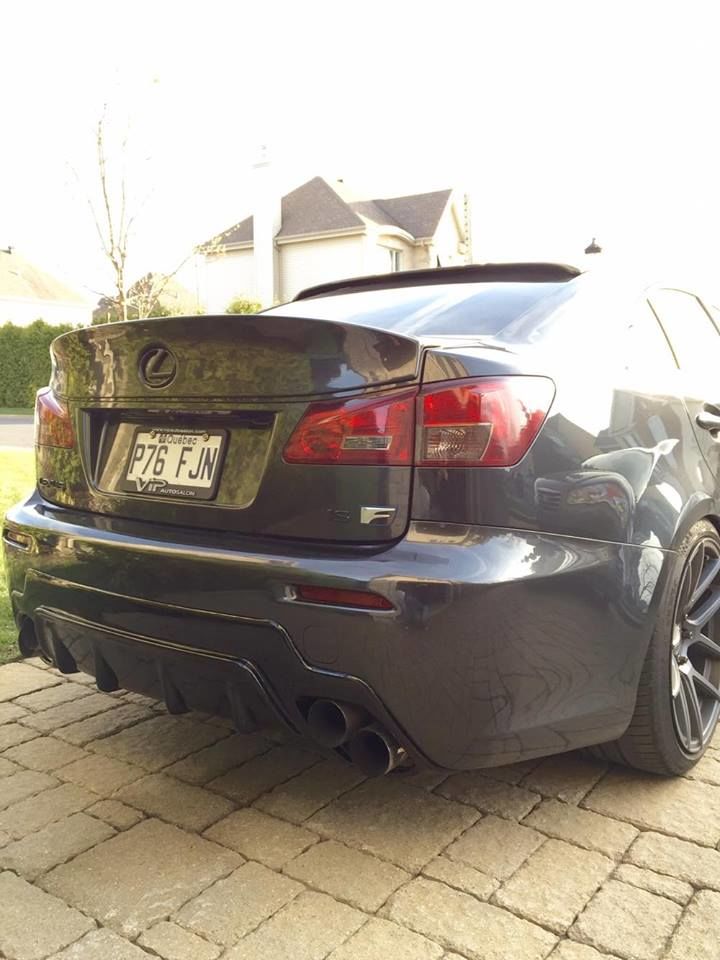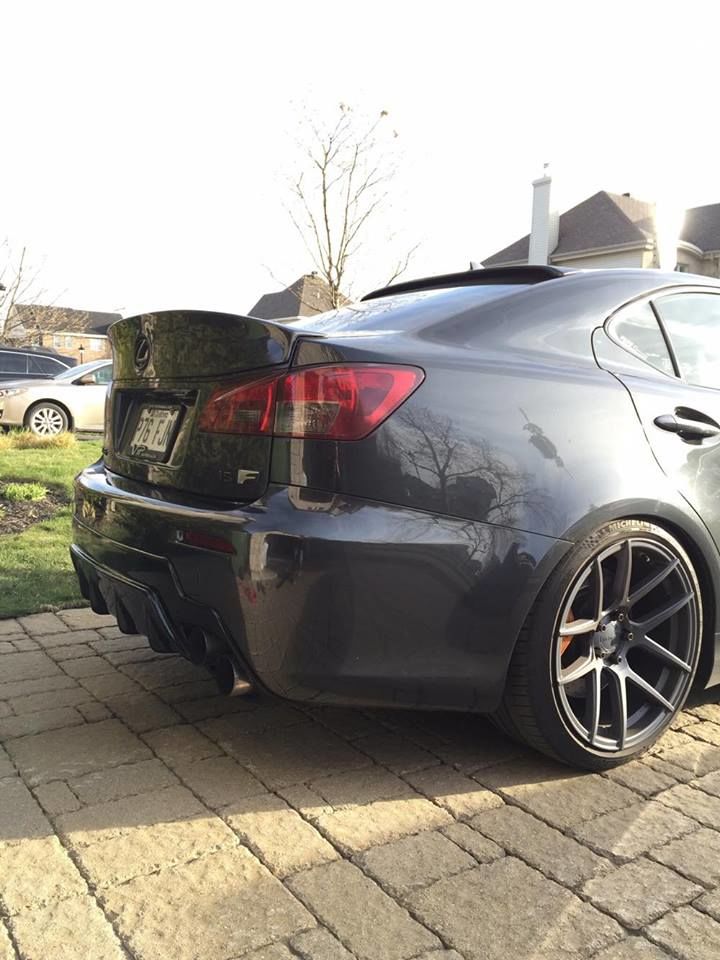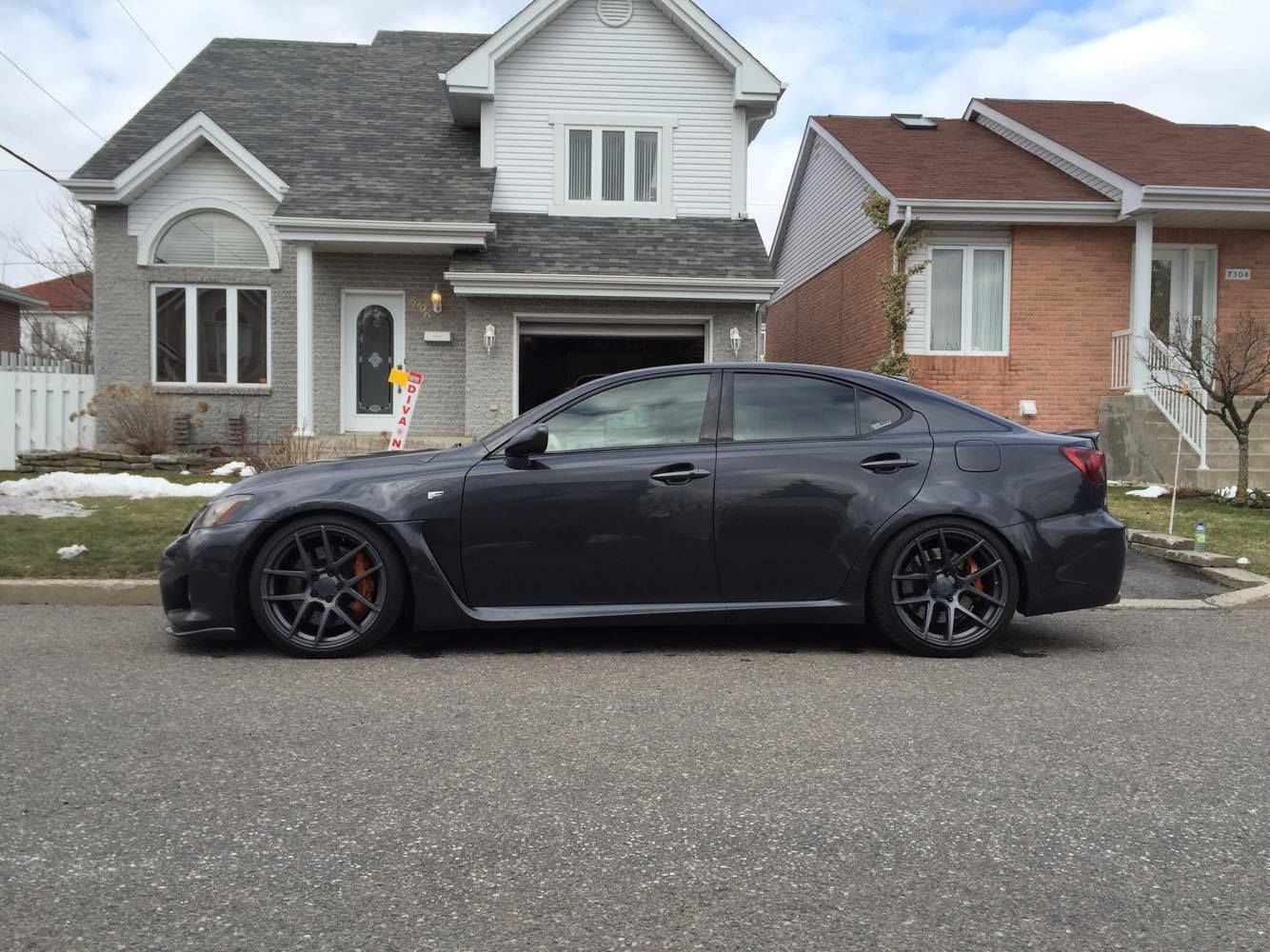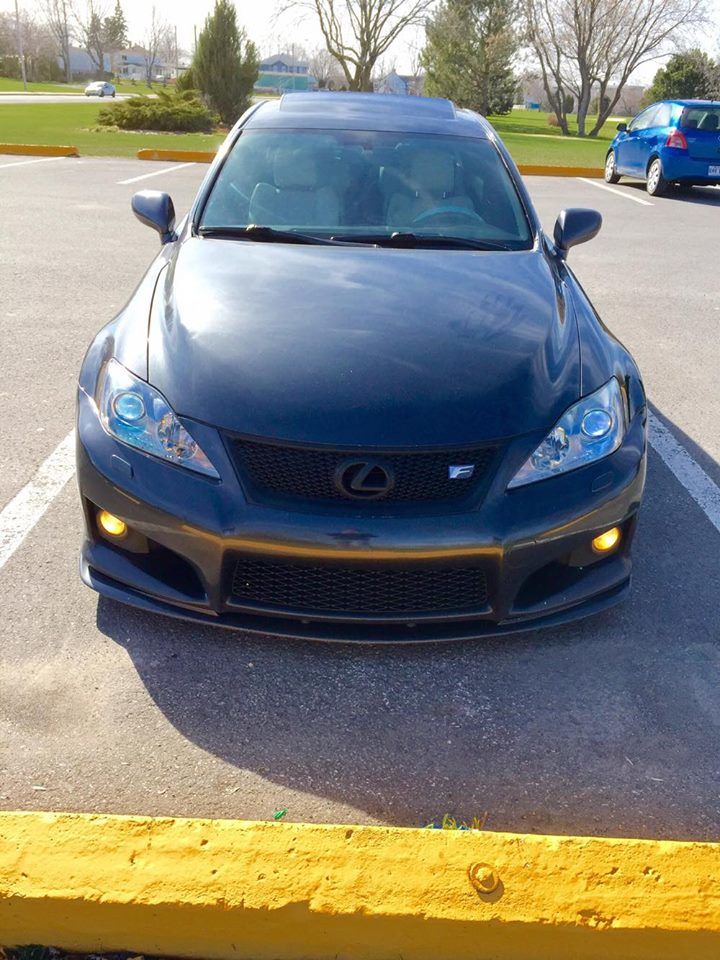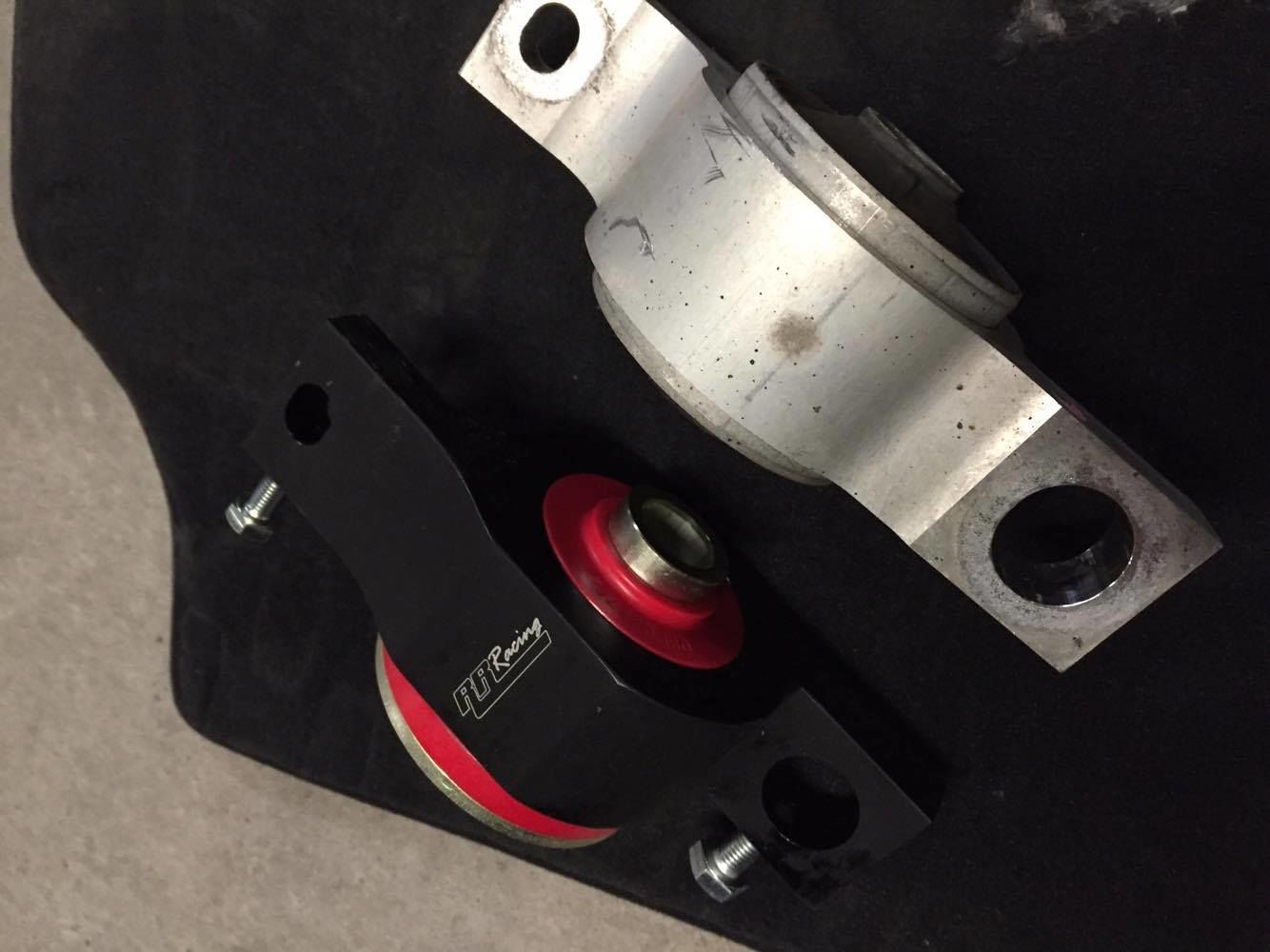 Installing the RRracing USRS with some friends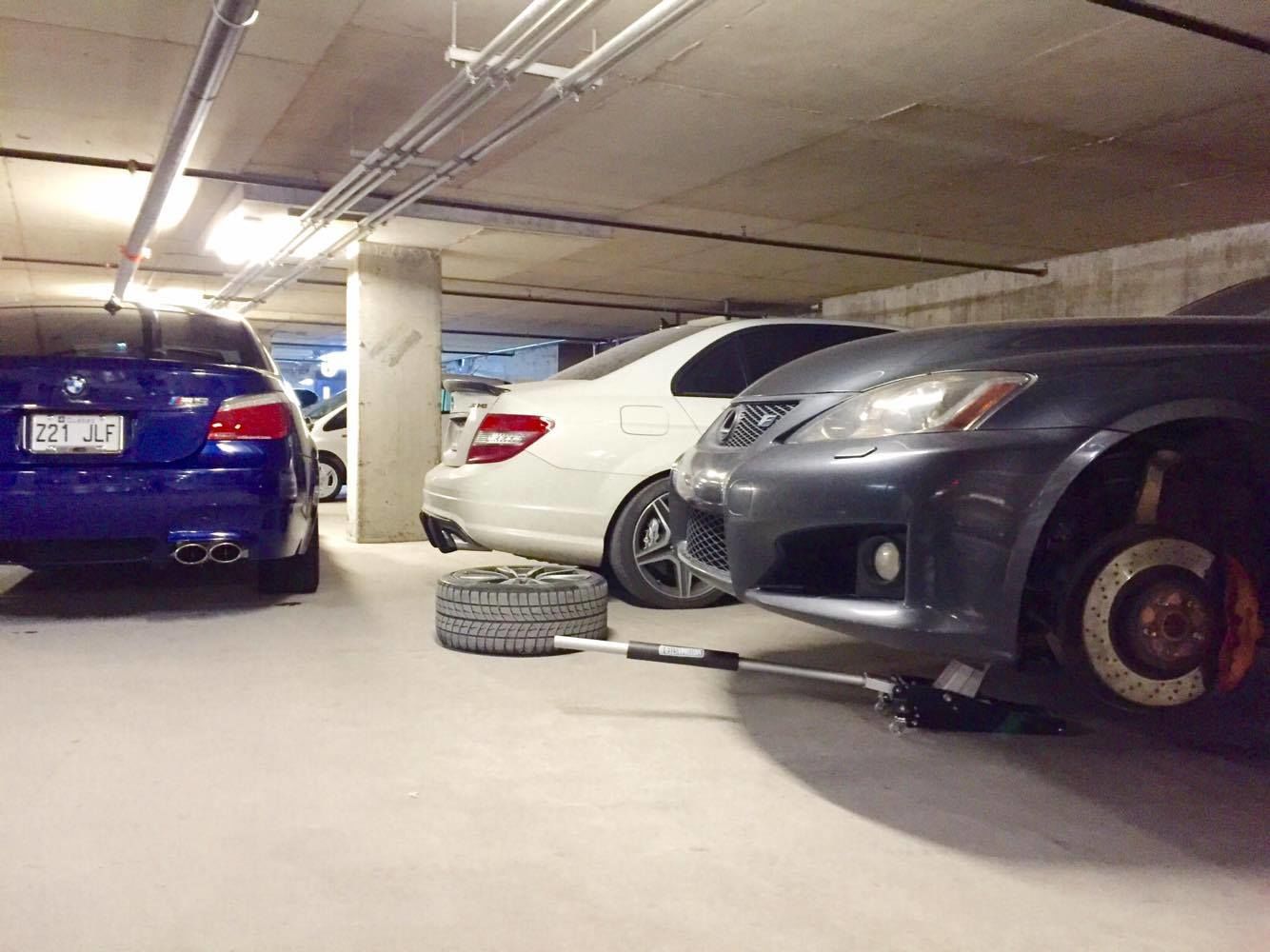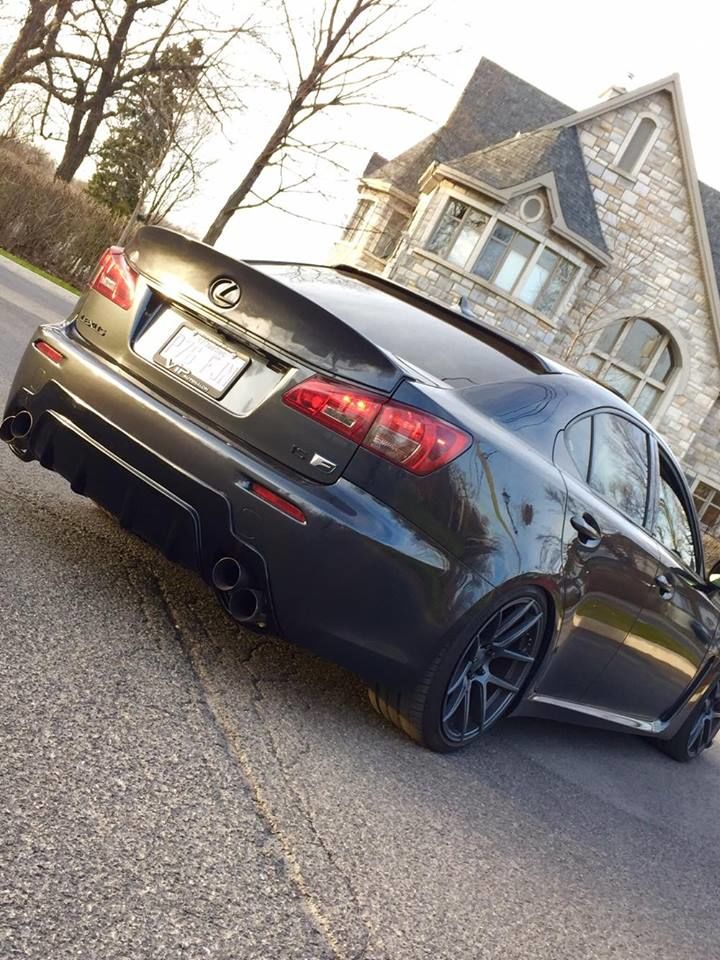 I should have some HD shots this weekend, there is a huge car event at Napierville Dragway on Saturday. I will keep you posted

5-10-2016
Putco and Nokya make yellow bulb in 9005 (DRL) size. I would go with them as I tested both brands for my fogs and had very good results.
Here's some pictures from this weekend.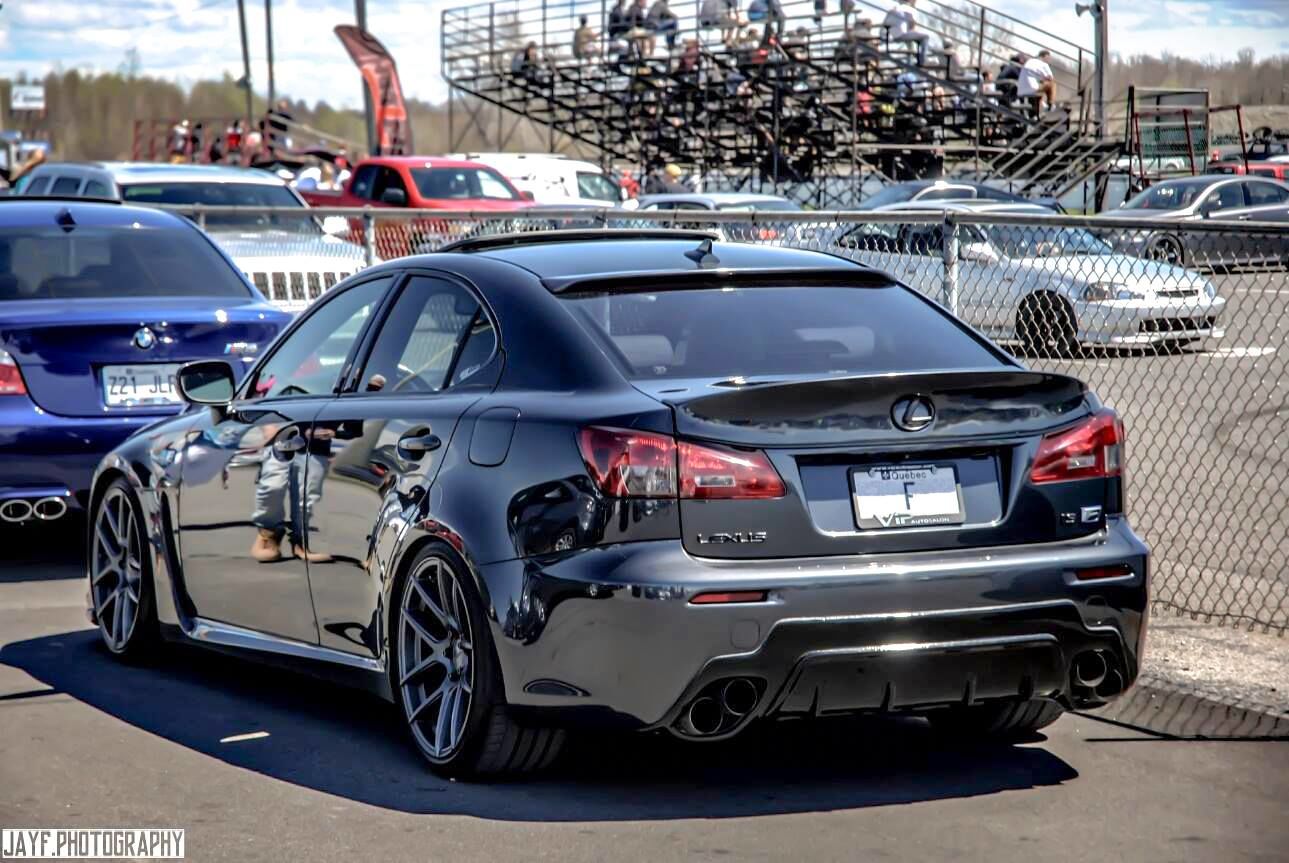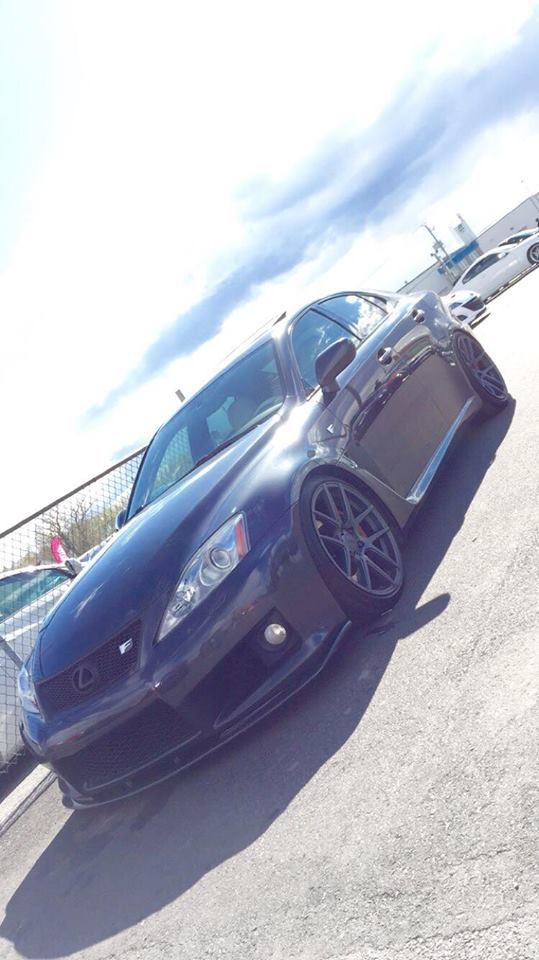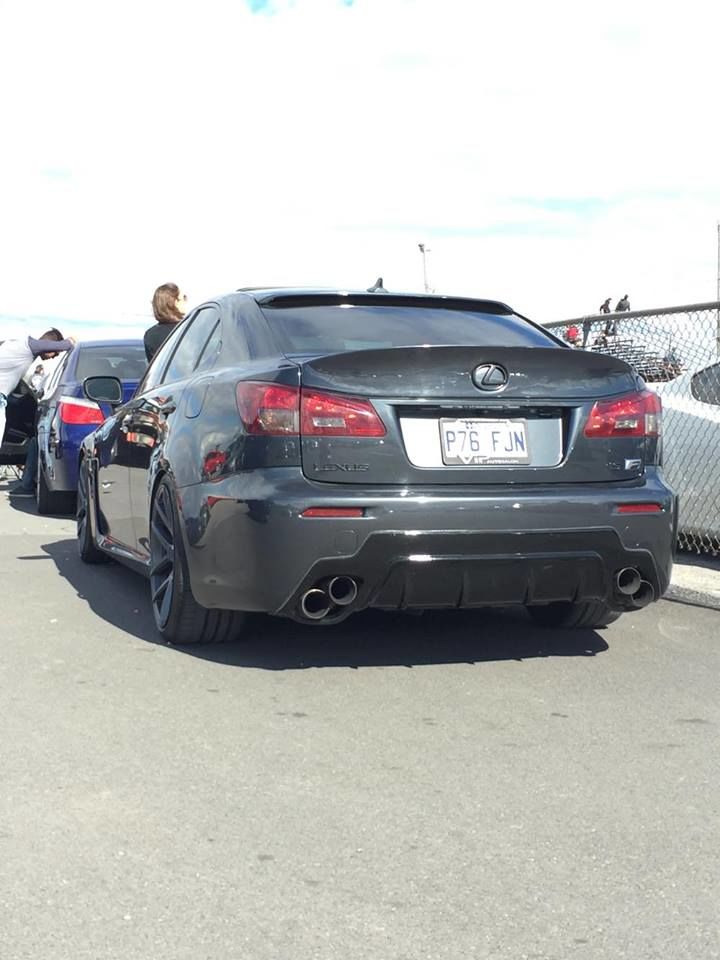 4-16-2017
Hey guys, it's been a long time since I didn't updated here. I just finished paying the car so I will be able to mod it a little more.
I repainted the caliper in yellow and decided to give the G2 paint system a try. The finish of the paint once cured is awesome but the application is a bit touchy.
I applied some custom ''F Brembo'' decals to finish the look.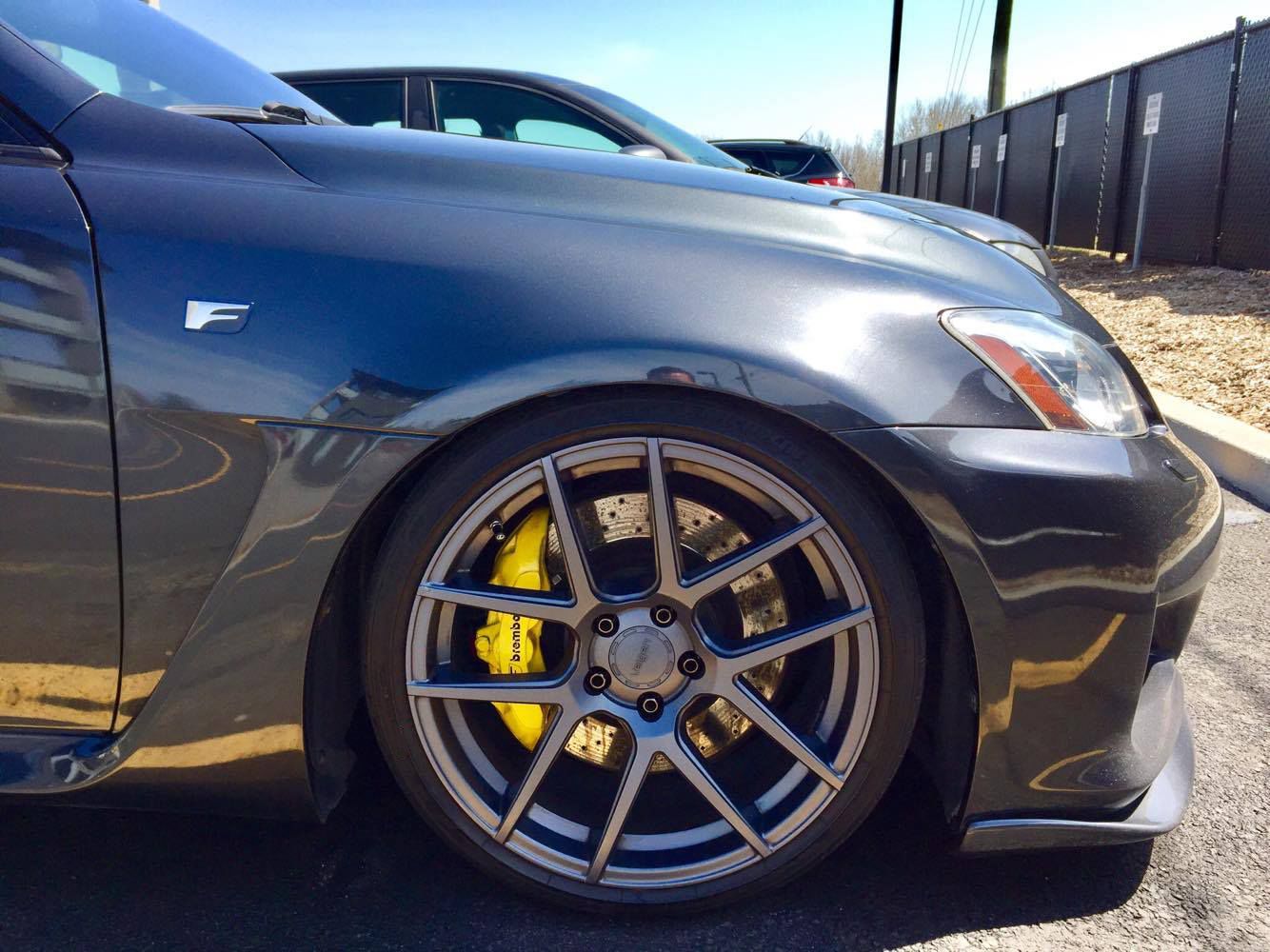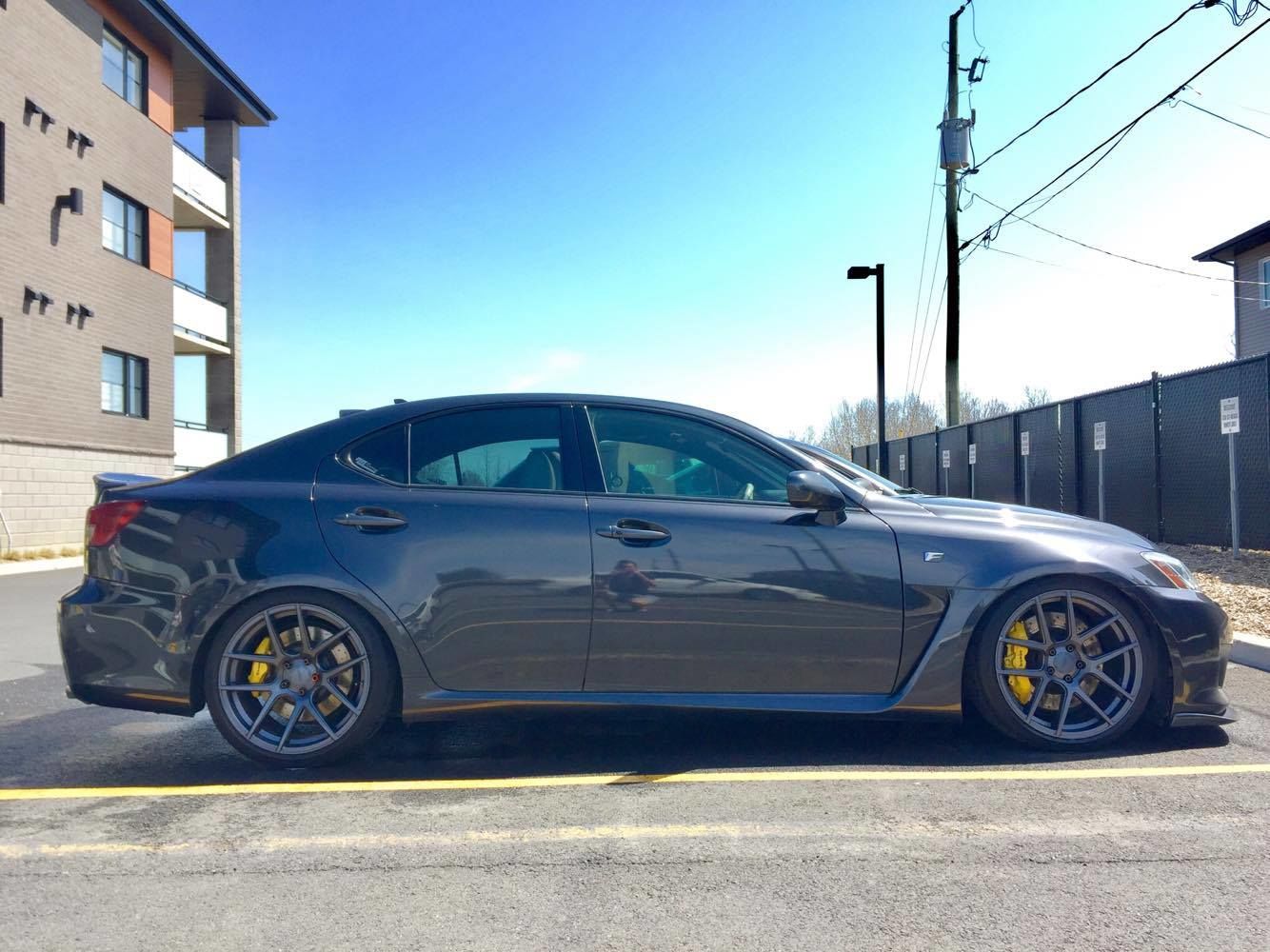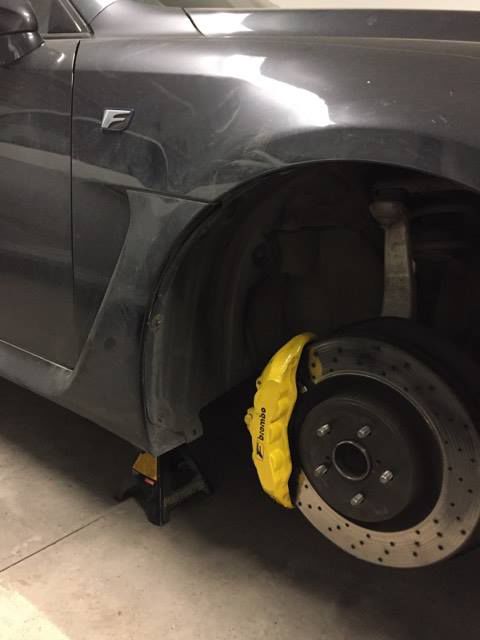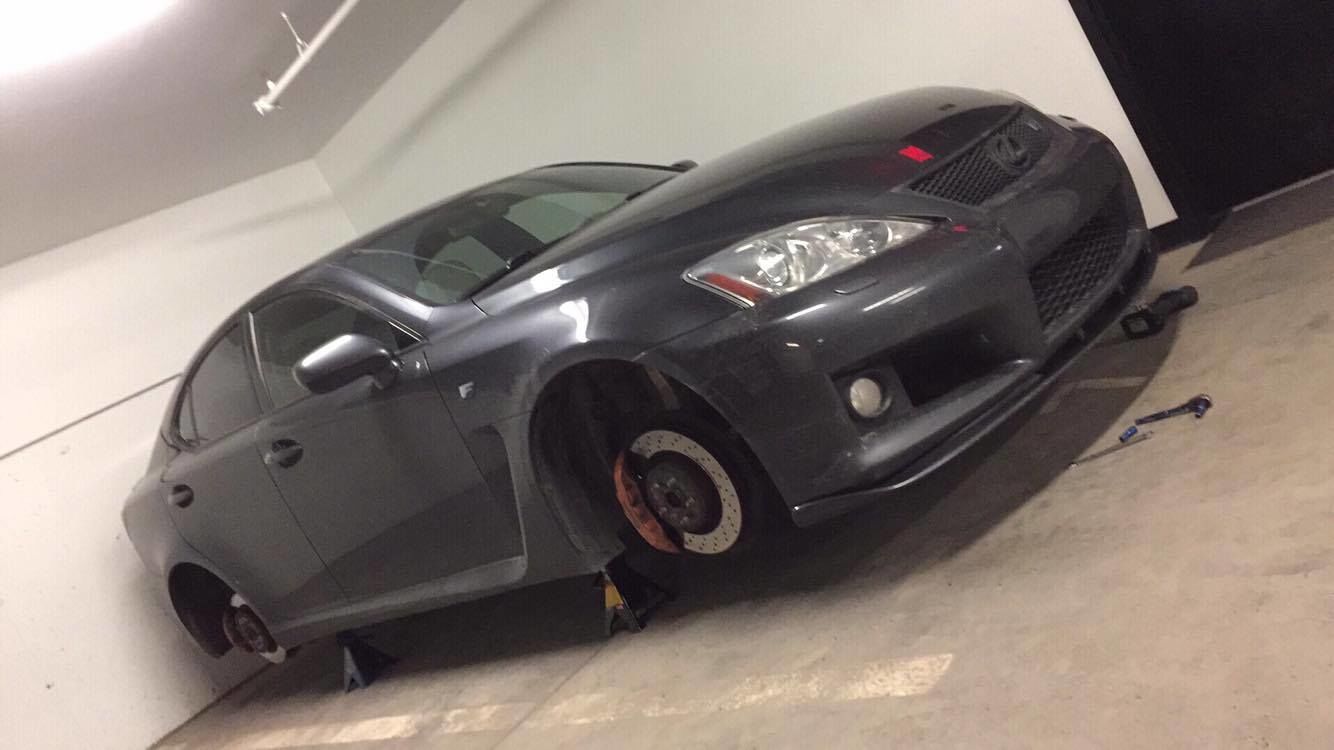 10-1-2017
Some quick cellphone pictures at Circuit Gilles Villeneuve (home of the Canadian F1 GP)